3 Spring Silhouettes | 6 Looks to Try
We're loving tried and true spring silhouettes as well as the new silhouettes trending this season, like culottes. We took 3 spring silhouettes and styled each of them twice so you can get an idea of how you can take a silhouette from day to night, classic to boho, or even get the same silhouette with a jumper or separates.
Finding silhouettes that work for your body type is key to making the most of your personal style. Once you've found a few silhouettes that flatter your shape, building a wardrobe you love is so much easier.
Shorts & the Button-down
It's time to elevate the styling of your shorts. Give your shorts the next level in style by pairing them with a button-down blouse. Throw on a cute pair of wedges and this is the perfect look to add to your off duty style.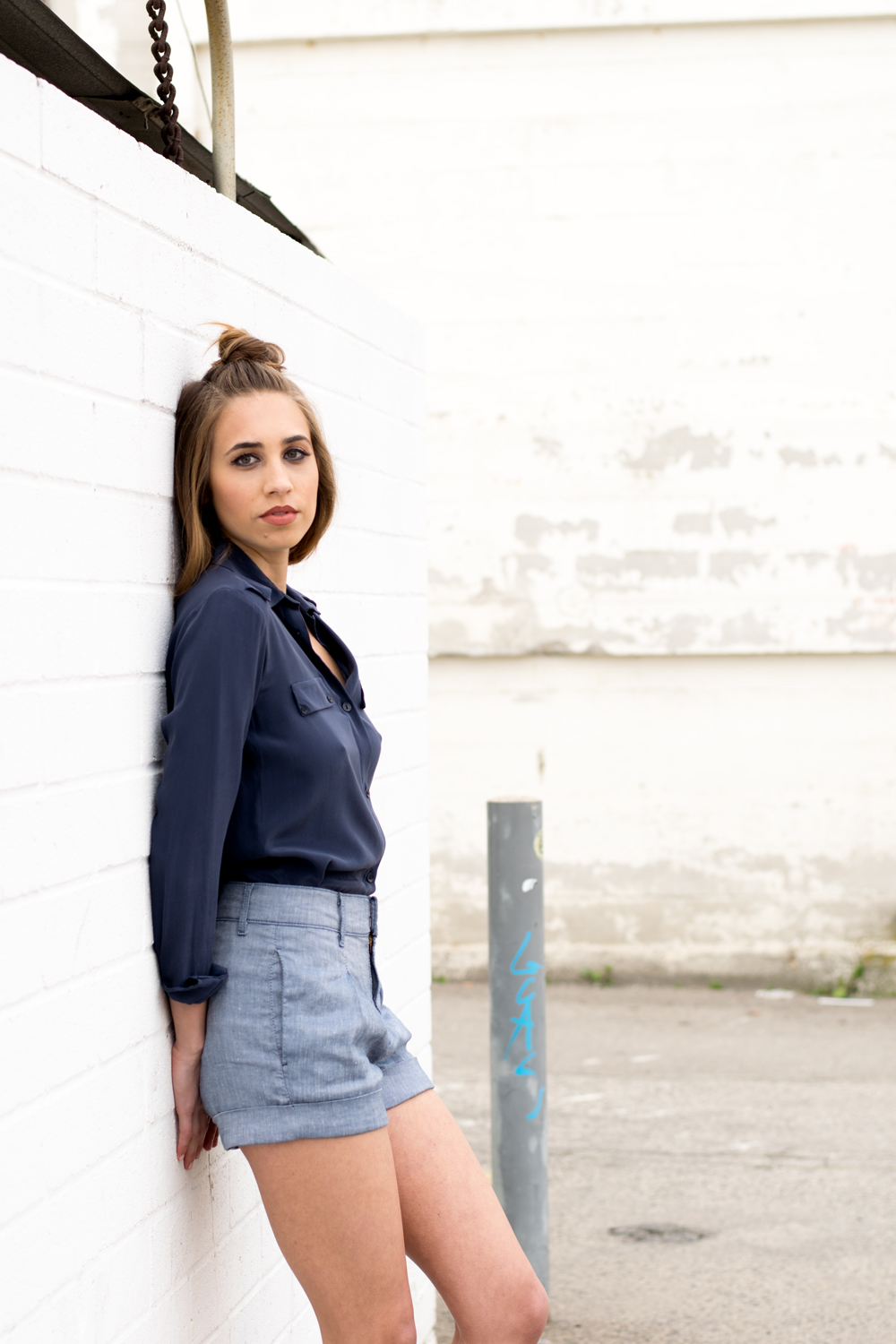 Top: Masion Scotch// Short: 7 for all Mankind both from Taim Boutique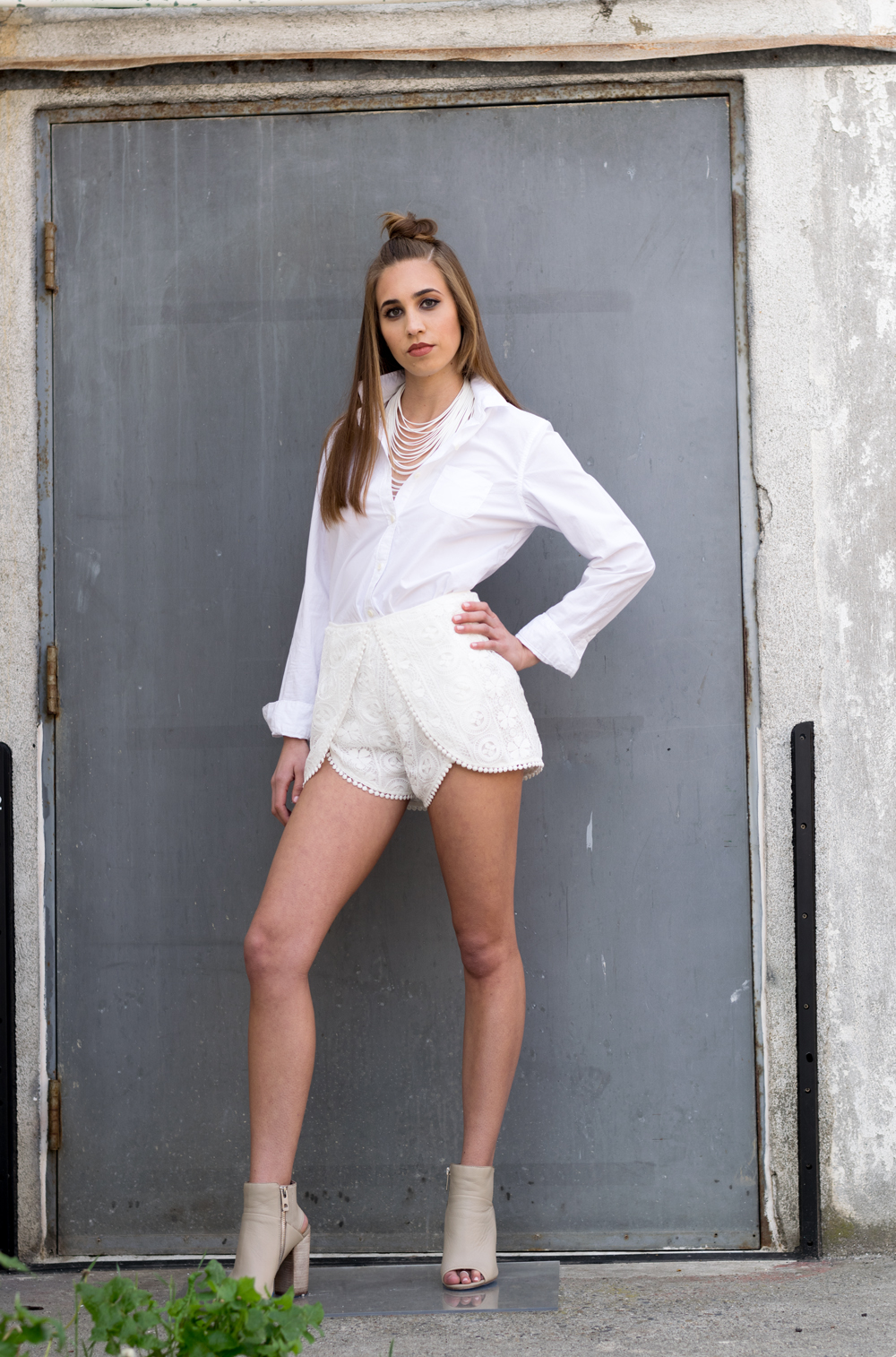 Top: Maison Scotch from Taim// Short: Raga (shop this item from here)// Shoes: Dolce Vita (shop this item from here) both from Blue Eyed Girl
Culottes
This season's biggest silhouette comeback is the culotte. From denim to silk, solid to prints and even in jumpsuits, this trendy silhouette is everywhere. If you love midi skirts this is a trend to try.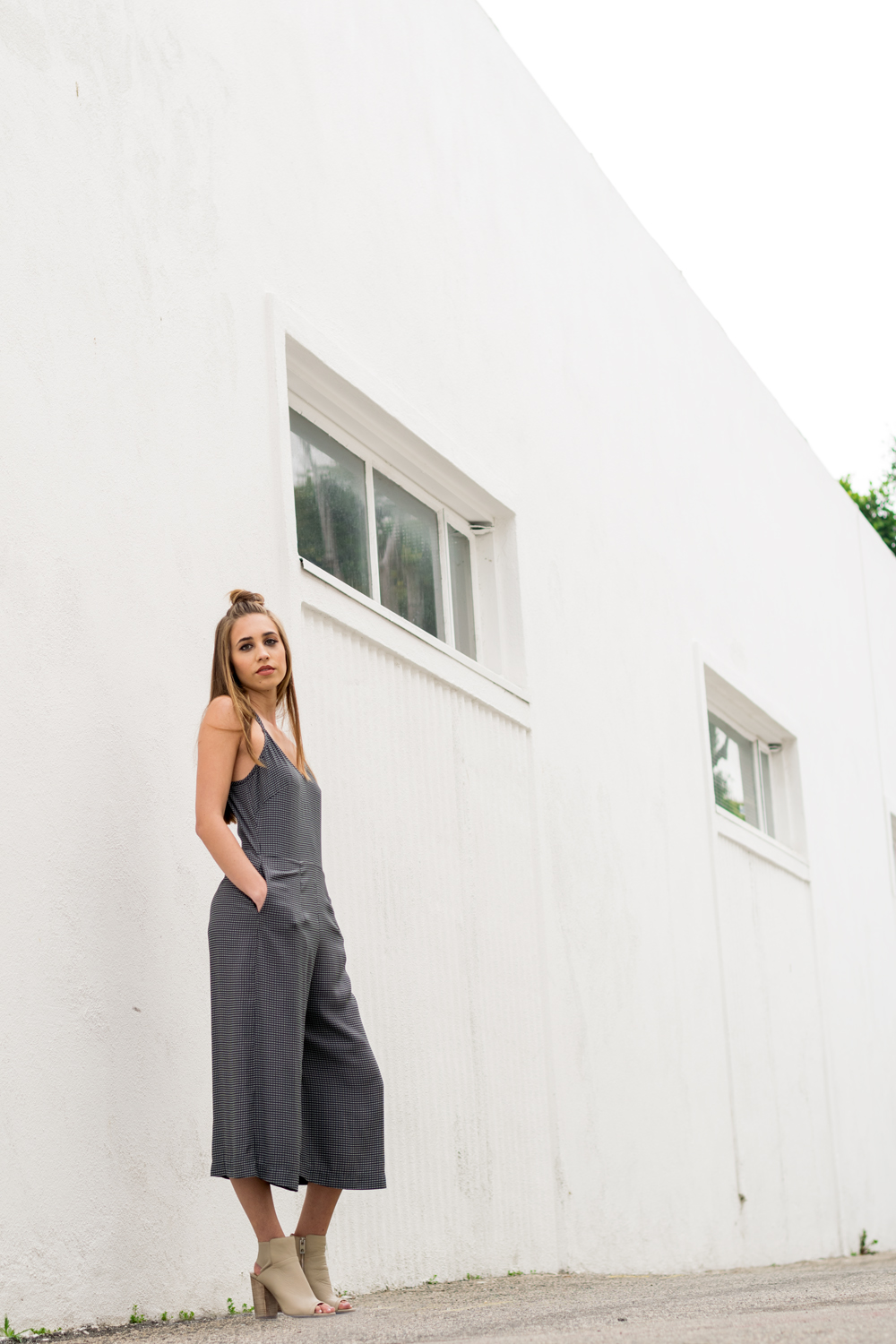 Jumper: Bailey 44 // Shoes: Dolce Vita (Shop this look from here) both from Blue Eyed Girl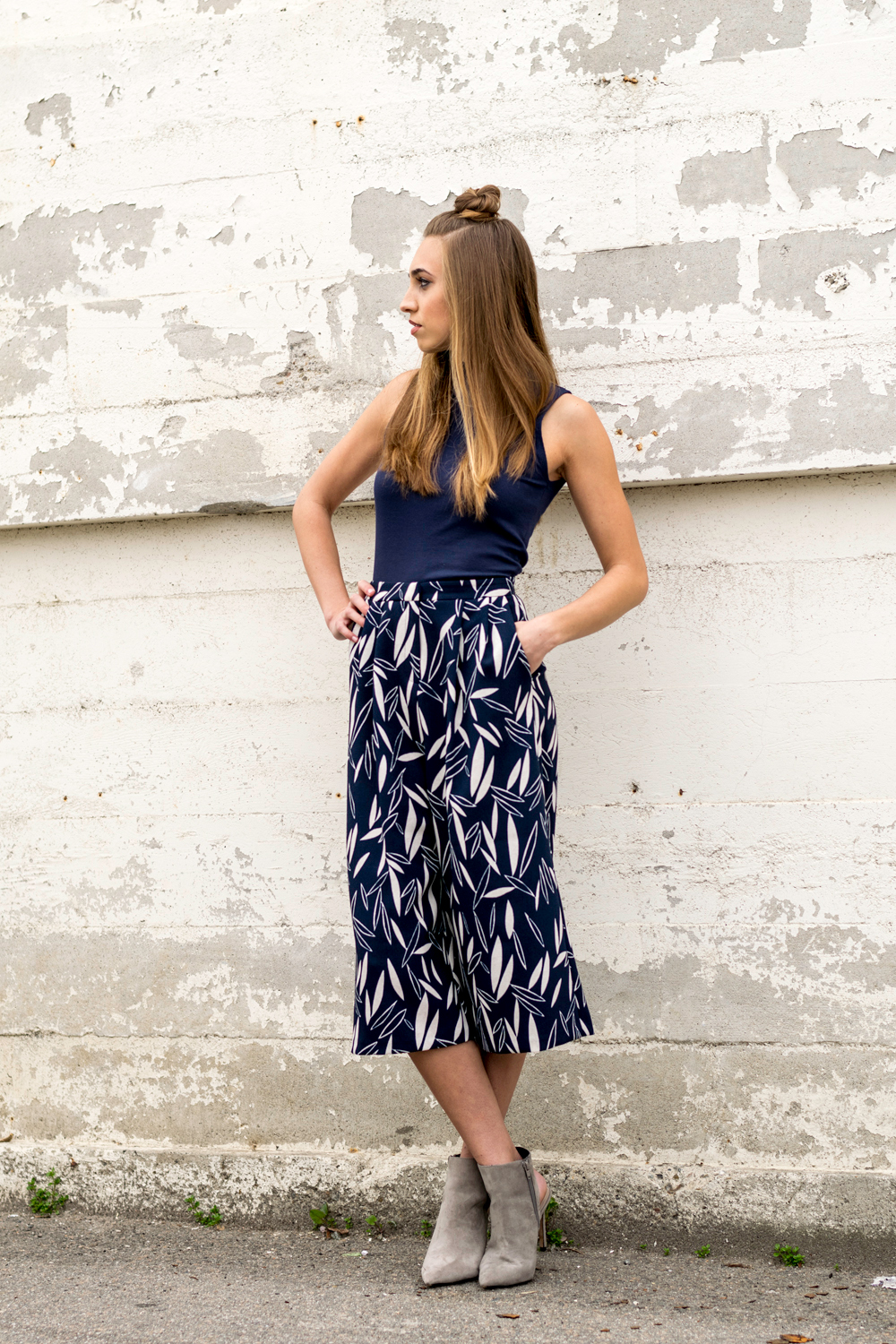 Top & Culottes both available at Nordstrom
Wide Open
Whether it's wide legs or bells, this silhouette will give your legs new length. This silhouette is flattering on most every age and body shape. Go classic or trendy, you can't go wrong with this spring silhouette.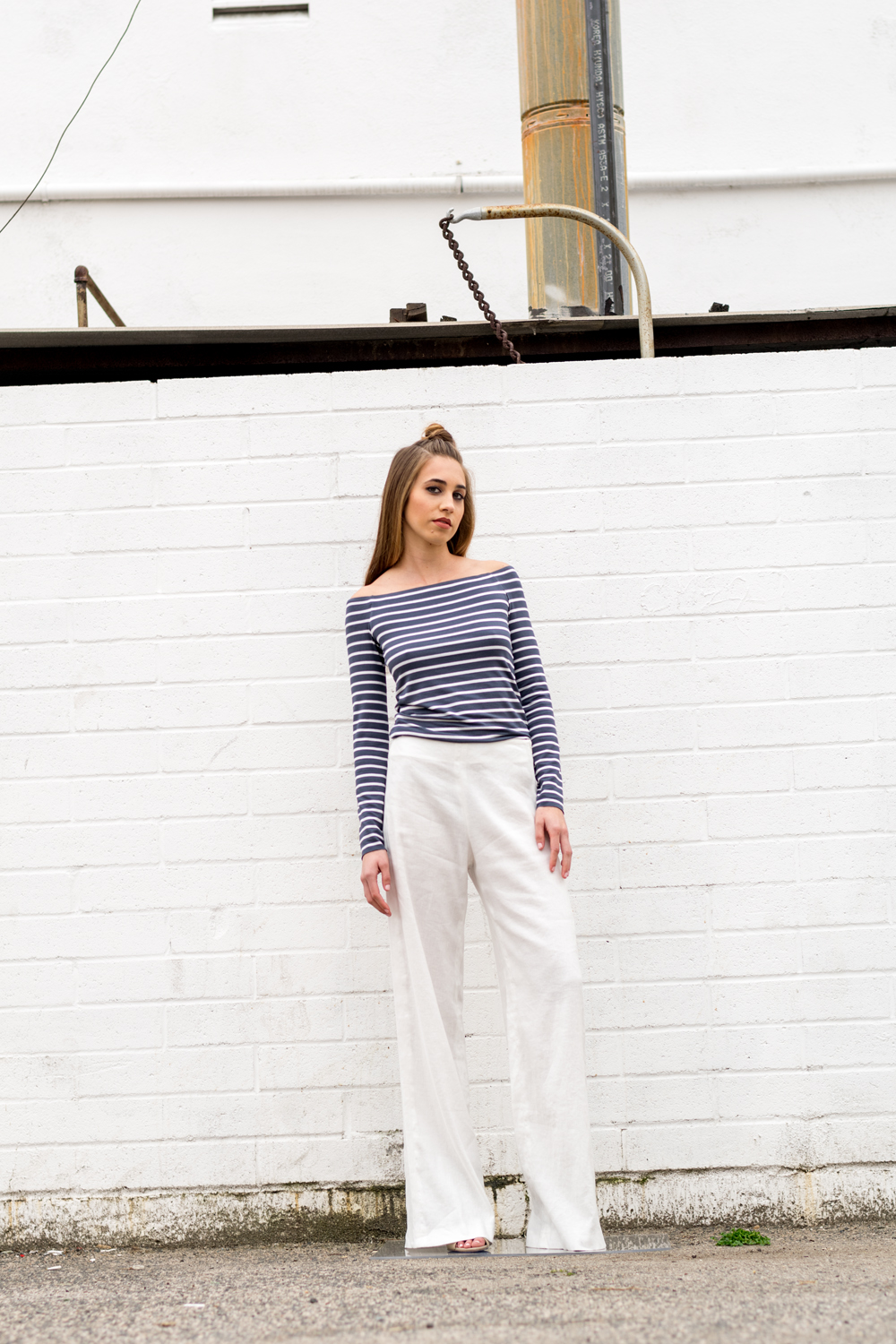 Top: Bailey 44 (Shop this item here) from Blue Eyed Girl// Pants: French Connection from Taim Boutique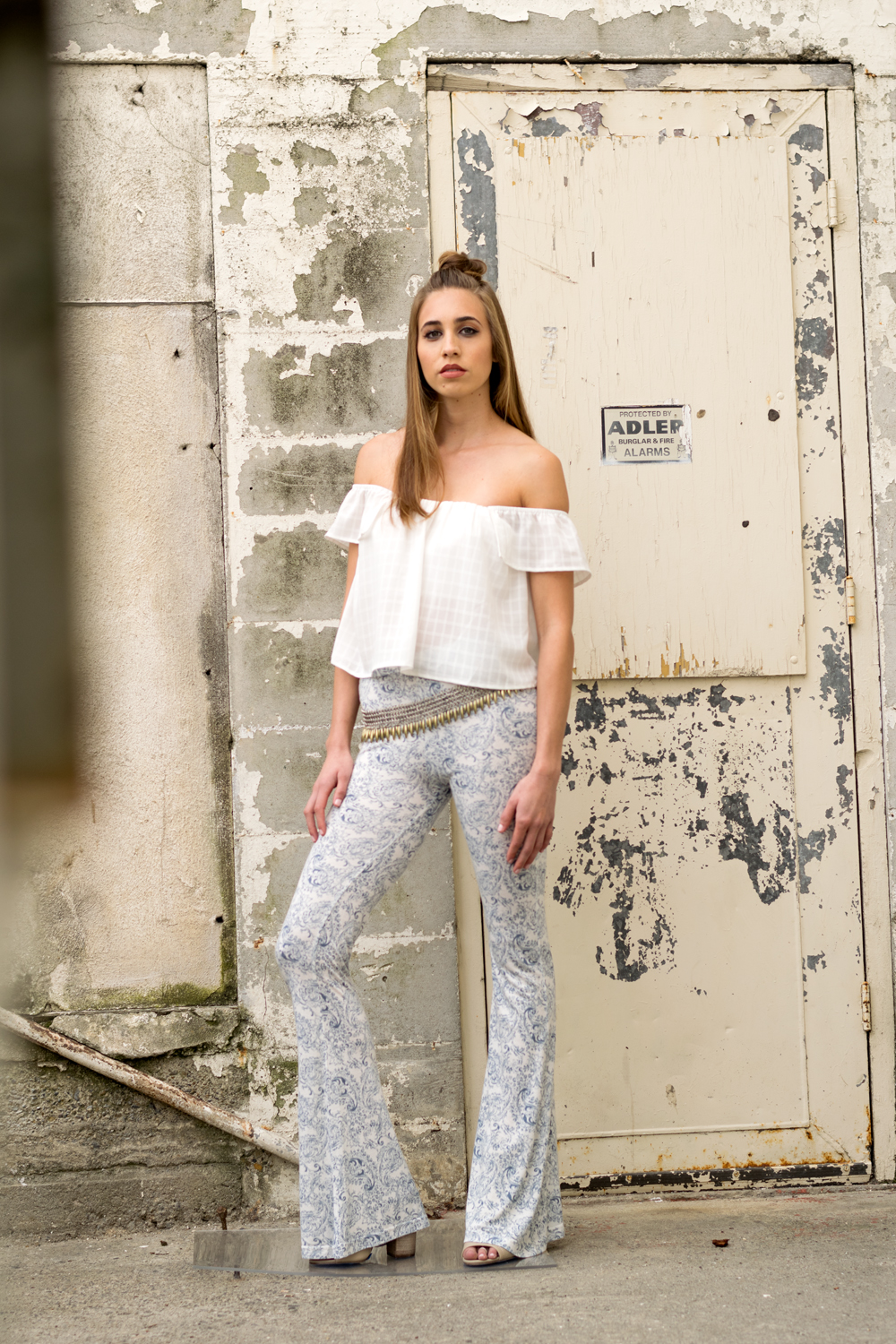 Top: Wild Heart from Red Fox// Bells: Raga (shop this item here) from Blue Eyed Girl
Model: Danielle Ramchandani// Stylist: Styled by Katie// Creative Direction & Photography: Rachael Dickens// Location Manager: Natalie Dickens