Acid Wash Denim
I say yes! L.A. fashion babes live to wear denim. So why not one of the "newest" trends to hit the runways in 2019, acid wash denim. I know I know, for some of you it feels fresh and new; a cool girl throw back to the 80's. But for fashion lovers of a certain age, the idea that acid wash jeans are cool again, well let's just say it's a bit surprising. For decades acid wash was a serious no no. But I say we embrace this denim trend too. I mean look how good it looks on Danielle Bernstein of @weworewhat.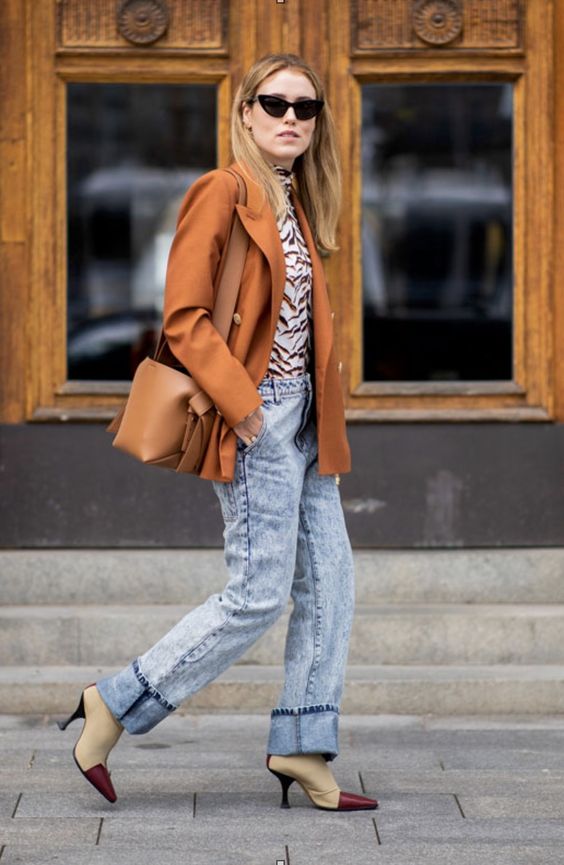 Style Tip: Pair your trend denim with classic wardrobe pieces like a timeless printed blouse/top and a blazer. Neutral colors will always elevate a denim trend.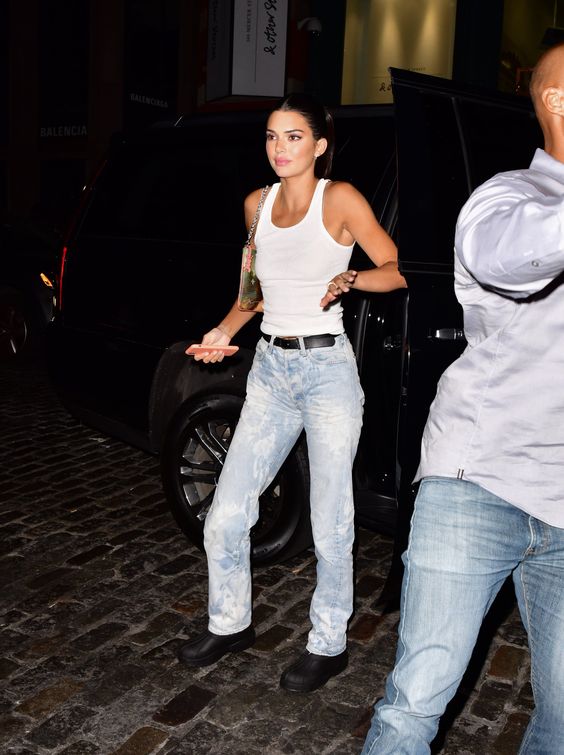 Style Tip: Keep your trend denim casual. I will always be a sucker for a simple white tank or tee, trend denim and black boots. This combination says casual cool every season.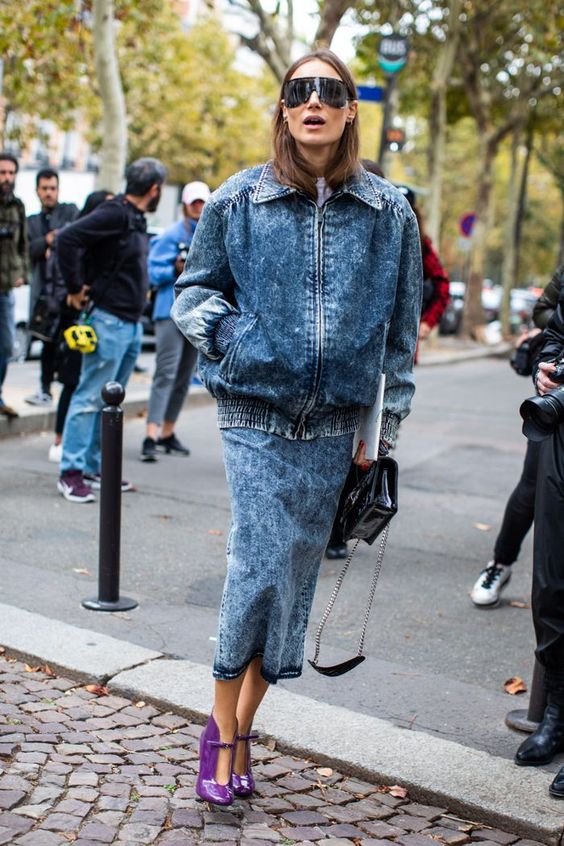 Style Tip: Go all in! If you choose to go all in, keep your wash uniform. Choose matching pieces for a serious style statement.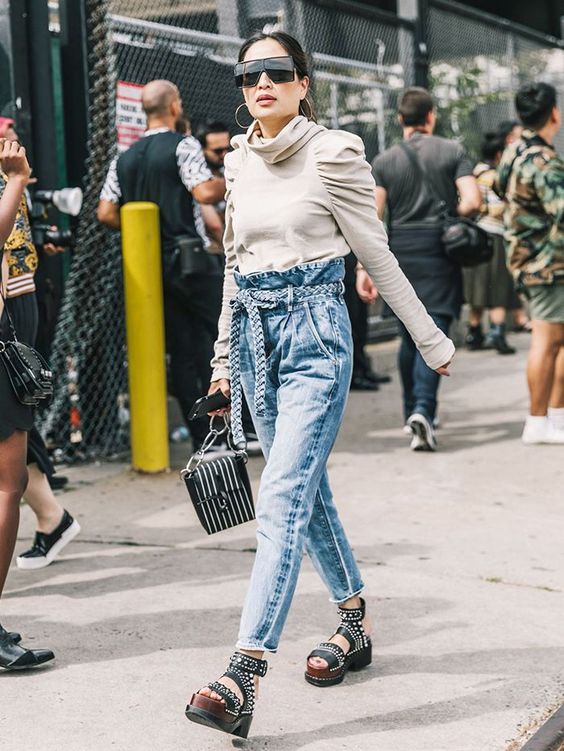 Style Tip: Do wear your favorite new style jeans in this throw back wash. I love paper bag style bottoms, from trousers and skirts to denim. So I'm obsessed with these jeans. Plus I love the braided belt. I need these. Do copy looks you like.
Shop Acid Wash Denim