Why the Three Piece Rule is a Key Element of Great Style
Have you heard of the three piece rule?
Any of you who have ever worked retail probably have heard of the three piece rule, but for those of you who have not the three piece rule is simply an extra outfit element such as a jacket, blazer, sweater, vest or statement accessory. It's one or more of these extra pieces that adds another element of style and can "pull" one's whole look together. So many times it's the third piece that sets ones looks apart.
GET INSPIRED
In the current climate the idea of adding an extra piece to our looks is just too hot to think about. I love this first look. By simply adding a light weight vest and skinny scarf to a white blouse and black jeans,  demonstrates how light weight and effortless a third and forth piece can be.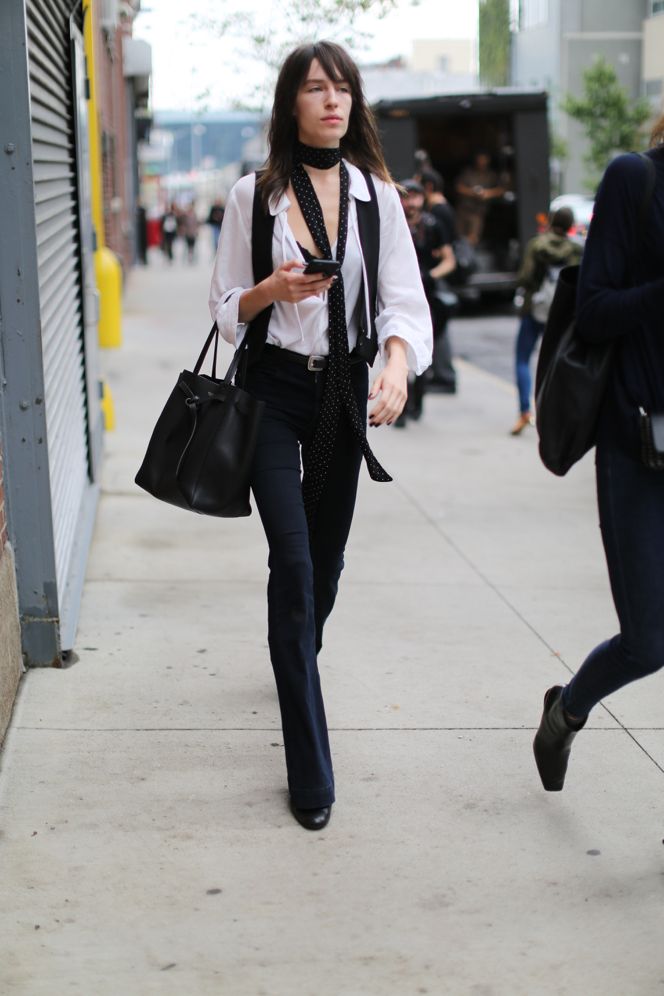 Source: Who What Wear
Ok, we all know Sincerely Jules has California cool down to a science, and we all love her for it! Effortlessly cool all the time, this stylish mega blogger is always coming up with cool ways to wear SoCal staples. This look's third piece, the blazer, sets off the edgy, cool street style vibe.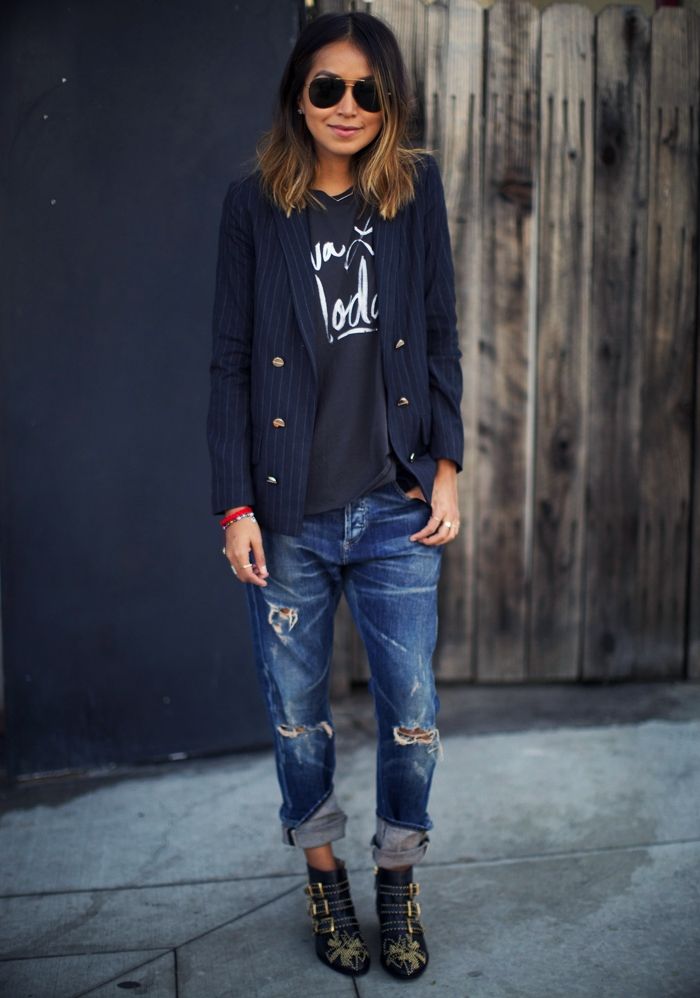 Source: Sincerely Jules
What a great way to transition in Southern California. A lightweight trench is a great SoCal staple every gal needs to invest in. Tuula Vintage takes cutoffs and a chambray button down to the next level by pairing them with open toe booties and a soft trench. Take note ladies-this is how to "do" sexy casual cool!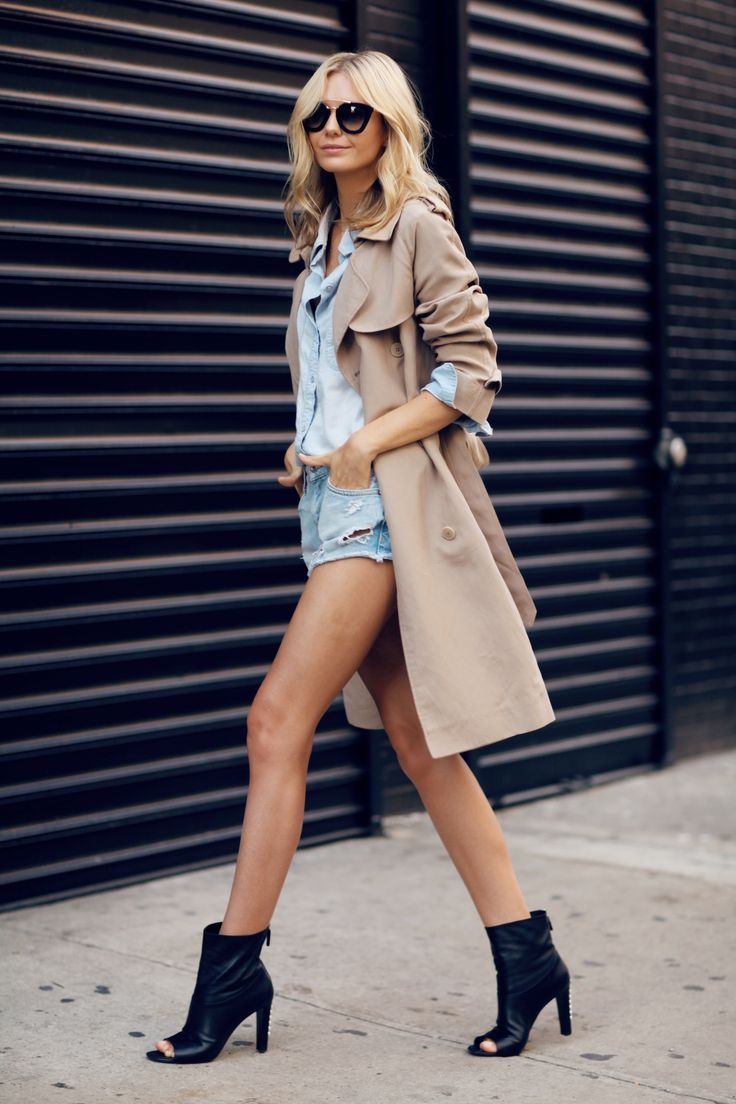 Source: Tuula Vintage
Dreaming of Cooler Weather & Looks to Wear
The rest of the looks are dream outfits for when the weather decides to cool down a bit.
Make a bold statement in color! Jamie Chung's cobalt coat takes a staple look like a chambray shirt (NOTE…this is the second time your seeing a chambray shirt-if don't have one, get one) and black skinnies (they don't have to leather-denim will do) from ordinary to statement status. And lets talk about shoes…. Again and again it's the details, a combination of wardrobe staples with statement pieces and great accessories, that makes great style.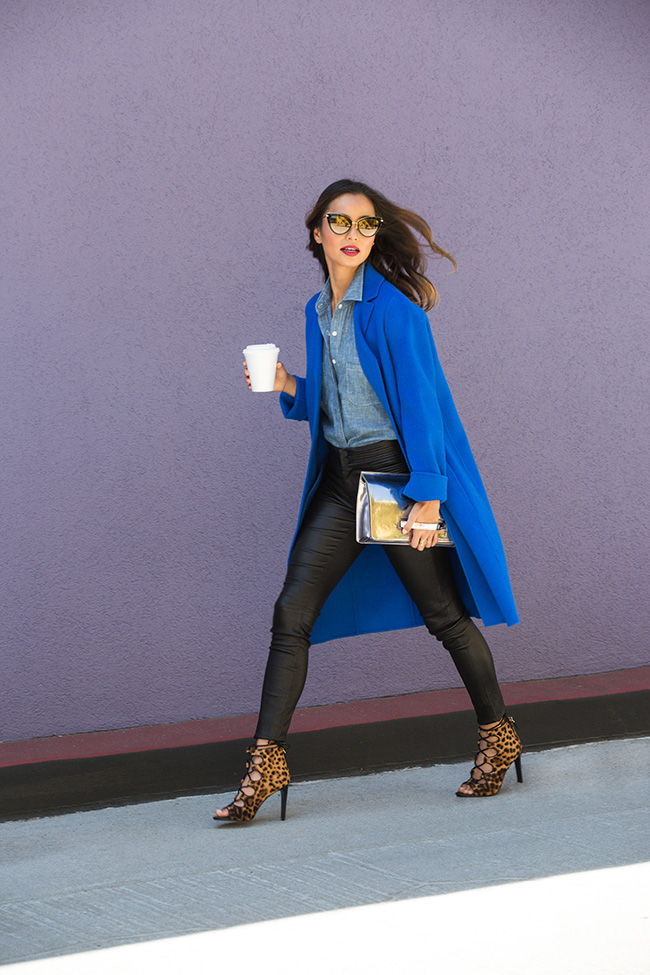 Photo: What the Chung Photographed by Grant Yoshino
Who said we need sleeves? We don't! Vests and sleeveless jackets and coats have been trending. This is so great for our OC style. These are great outerwear options that compliment our climate. Personally I'm obsessed with vests, long and short, structured and soft. They instantly give your favorite go-to look a fresh vibe.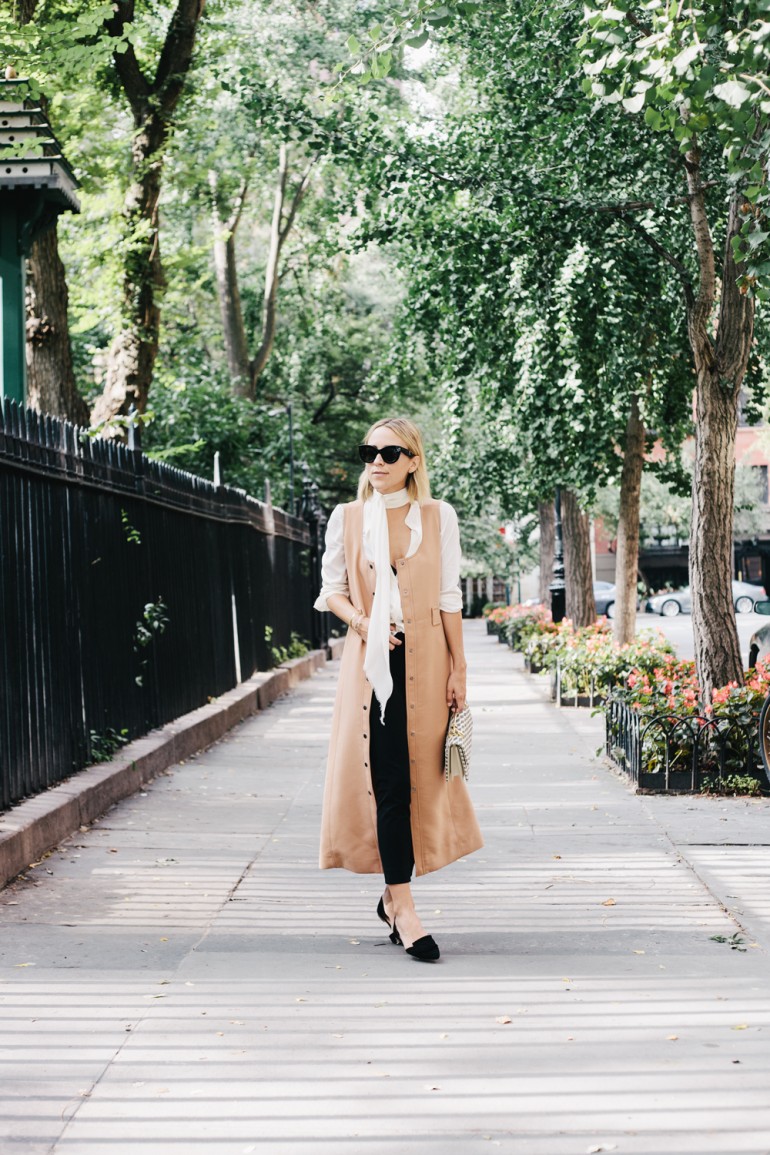 Photo: Damsel in Dior
We all need a moto jacket! If you don't have one, put it at the top of your wish list! And if you do have one it's time for a new neutral color. A moto jacket always adds a cool girl vibe to all looks!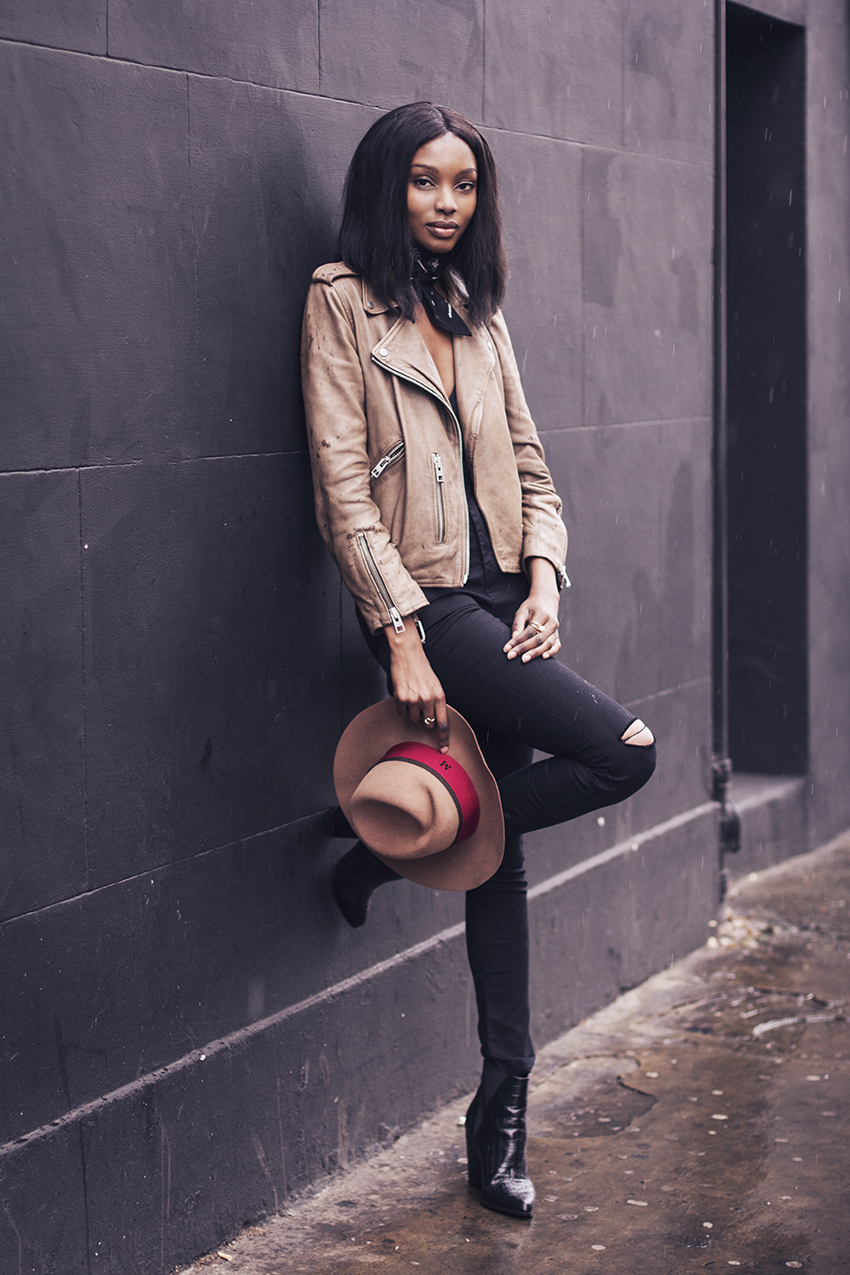 Photo: Bisous Natasha Photographed by Anna Sandul
Another lightweight trench… Take note! This staple even works with overalls! Take it from mega blogger Atlantic-Pacific. She's never wrong when it comes to style!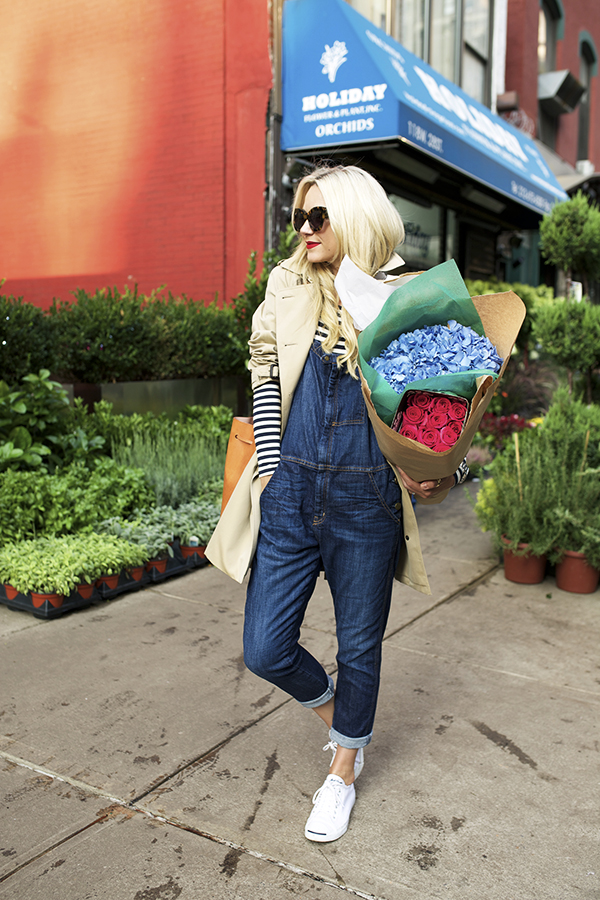 Photo: Atlantic-Pacific
Just plain cool!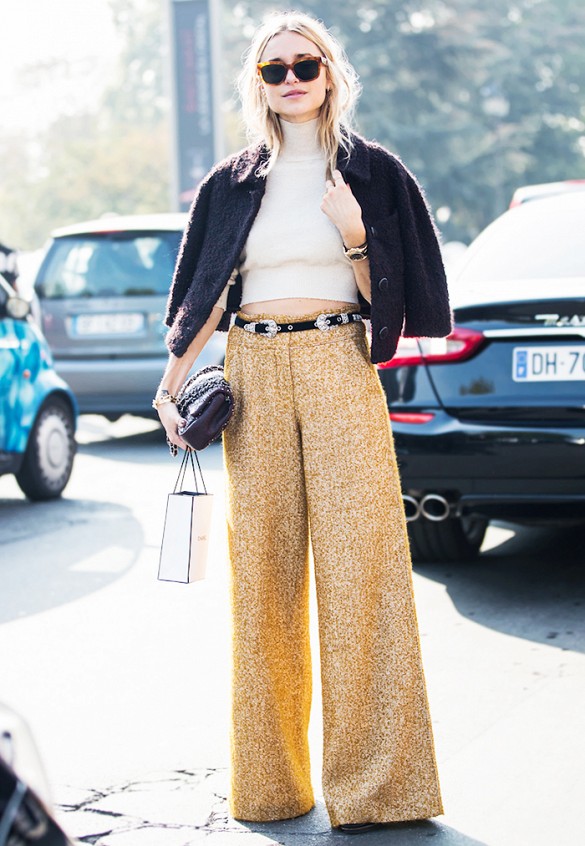 Photo: A Love is Blind
When, if ever, we actually cool down and can enjoy sweater weather we'll probably not need a coat too, but a cozy scarf not only adds more warmth but major style too.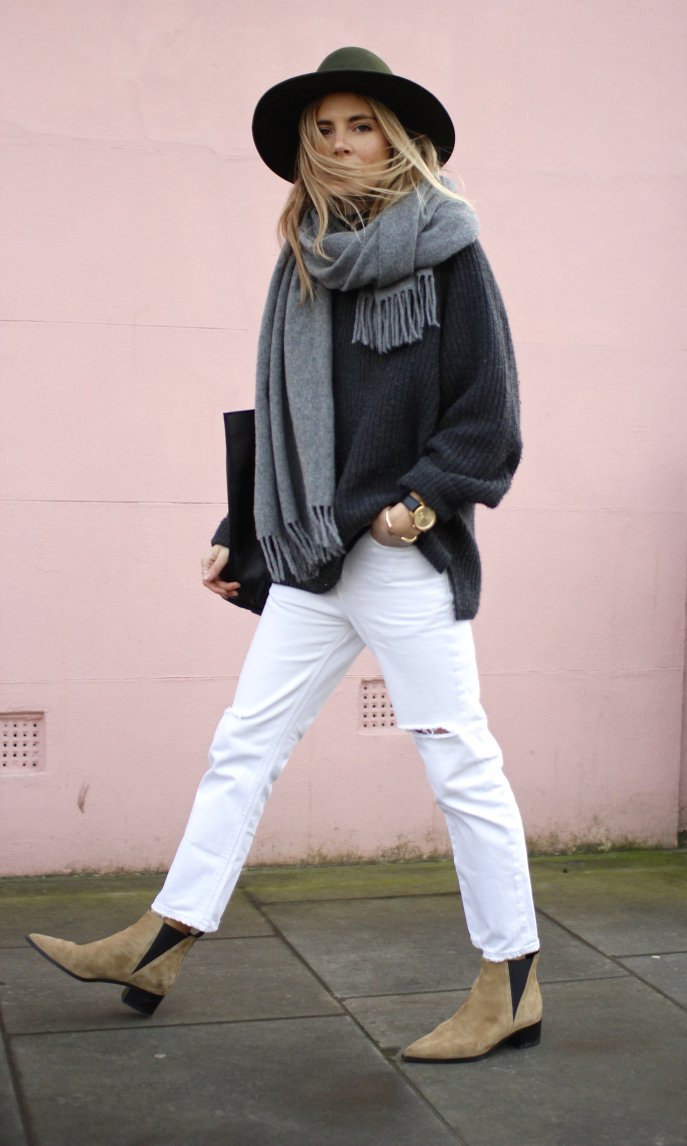 Source: Fashion Me Now 
Another vest! I'm telling you, they are perfect for SoCal style and weather.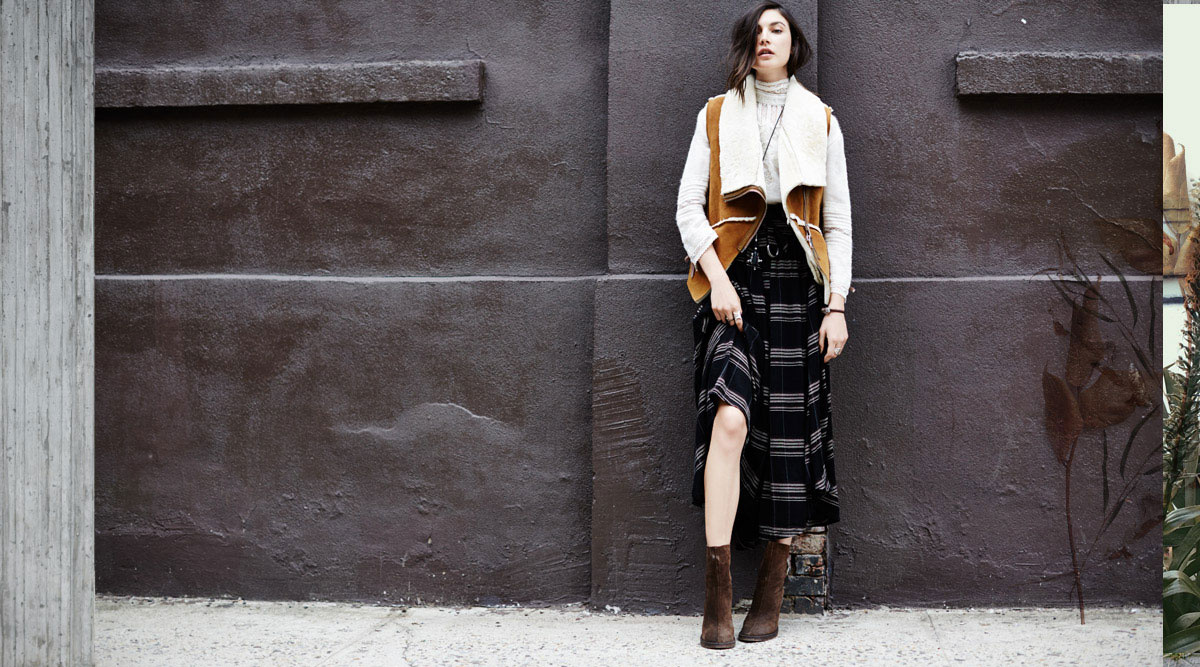 Source: Free People
I love layers!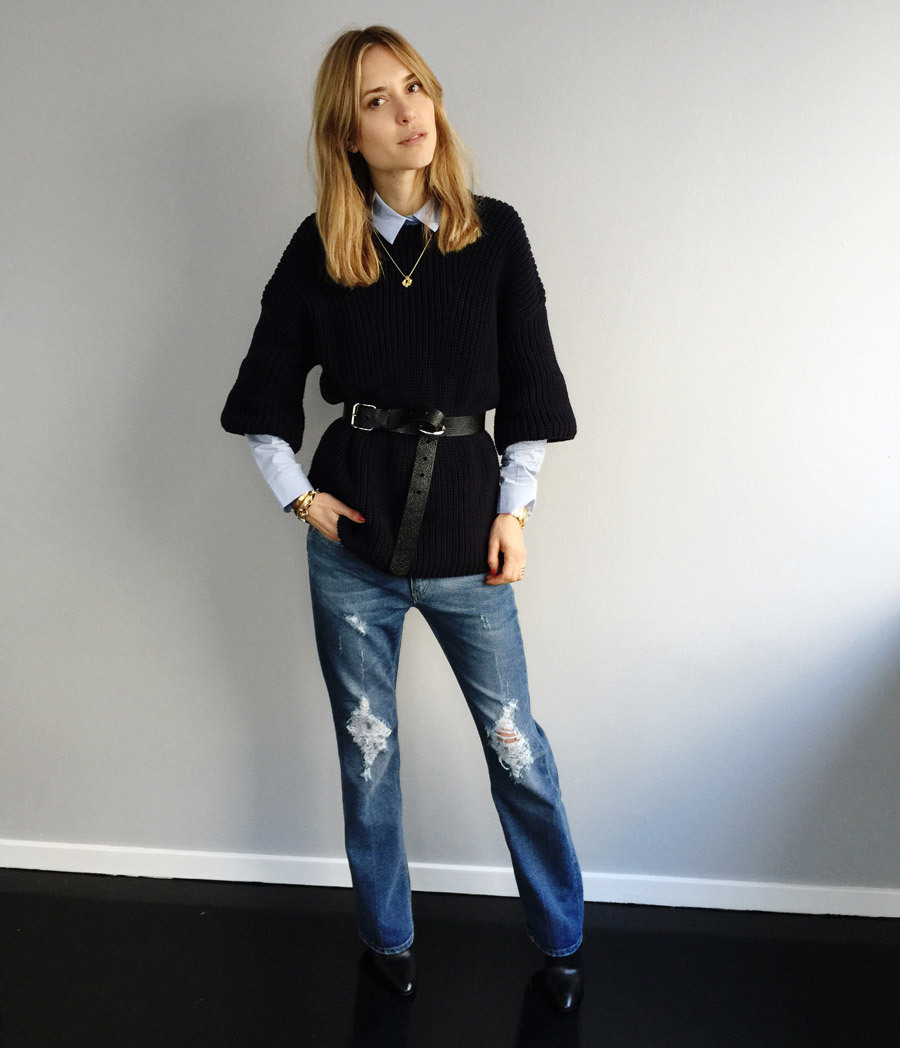 Source: The You Way