Summer Destination
New Orleans
New Orleans just happens to be one of my favorite cities of all time. Its unique vibe leaves a long lasting impression, and keeps you coming back for more. With all of its old history, amazing food, and smooth jazz, its a fashion girls dream. When going to New Orleans, I always feel like I can step out of the box and be a little bit more creative with my style. This city is vibrant, and you want to make sure you leave a lasting impression, so it will keep inviting you back for more.
The southern states can be beautiful during the fall and spring, but during their summer months, as a California girl, I find it hard to adapt to the humidity while being the tourist that I am. While most don't think that this will effect your wardrobe choices, think again. During the summer months, I usually pack two outfits a day. (Even sometimes three!) The hot days leave you feeling a little more sticky than usual. A few of the below are essentials to keep you styled & looking your best while strolling in New Orleans!
Morning Stroll: The Jumpsuit
Having a jumpsuit on hand at all times is a MUST for hot weather. It keeps your skin from sticking, keeps you looking classy & if need be, you can double this as an outfit for the evening and throw a jacket on over it! This jumpsuit is one of my new favorites from Trina Turk.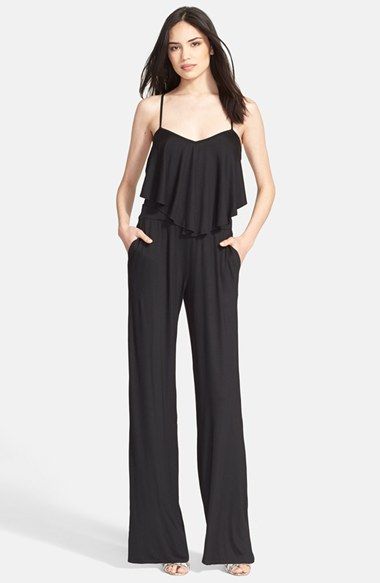 Afternoon Outings: Keep it Bright & Simple
I never leave home without a great dress. I feel most comfortable, and at home in all of my dresses, which is why I chose this awesome Faithfull the Brand as my afternoon outfit. This dress has fun print and bright color, and you can pair with almost any sandal. I am newly obsessed with Free People's Edgewater Lace Up Sandel  – they are perfect to bring along to compliment this dress & any other casual outfit you wear during the day, while walking through the city. You can find this dress at our local OC Boutique Blue Eyed Girl.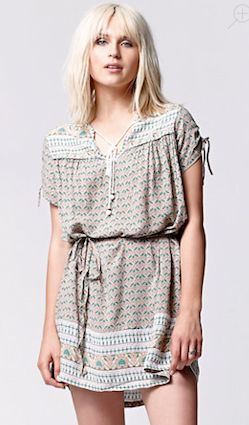 Evening Fun: The Set
This denim set from Free People is to die for. It is versitile, you can dress it up or down – and its perfect for a night out on Bourbon street. I would pair this will some colorful Madewell Blue Pumps to offset the dark color of the denim.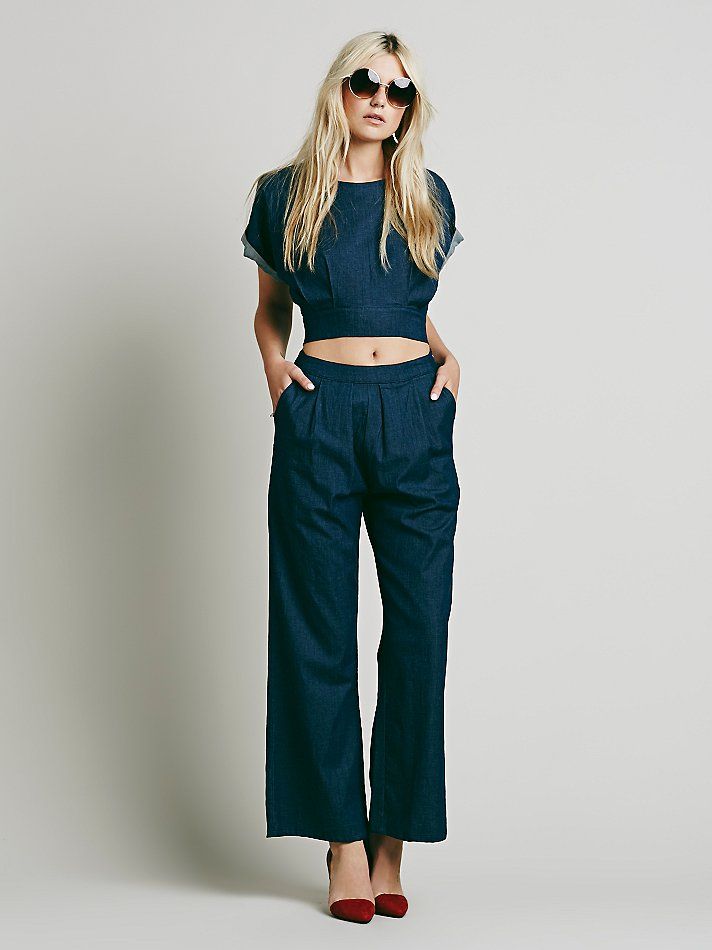 You now are all set to head out on your New Orleans adventure, and better yet, in style! Check out the historic Cafe Du Monde, open 24/7 – home of the famous bengeit – a crispy warm donut covered in powdered sugar, this is by far my favorite place to listen to jazz, sit on their outdoor patio, and observe all the action in Jackson Square, in the heart of New Orleans!
All photos sourced from Pinterest