FALL STYLE IDEAS
The fashion season has changed and we're all being pushed to shop new fall arrivals. I love new fall arrivals like the next gal, but before I begin to shop for the new season's "it" items I shop my closet to see what I can restyle. You'd be surprised to see how much you already have. A little style inspo will really help make your current closet feel modern. And it will also show you what new items you really need. Fall style ideas.
---
Re-style your Layers
---
Rethink your favorite outfits. We're huge fans of a simple button up, this is great way to a modern vibe to a classic.

---
Monochromatic Looks
---
Most of us love head to toe black, but it's time to bust out of that bubble. Try another dark neutral head to toe for a fresh take on monochromatic dressing. For those of you who are daring, try a jewel tone or pastel.
Vogue UK

---
Chunky Sweater + Soft Skirt
---
Ok, I love jeans as much as the next girl (maybe more than anyone) but it's time to give our jeans a day off. Try a skirt with your favorite chunky sweater instead of your "go-to" jeans. I promise your personal style, and jeans, will thank you.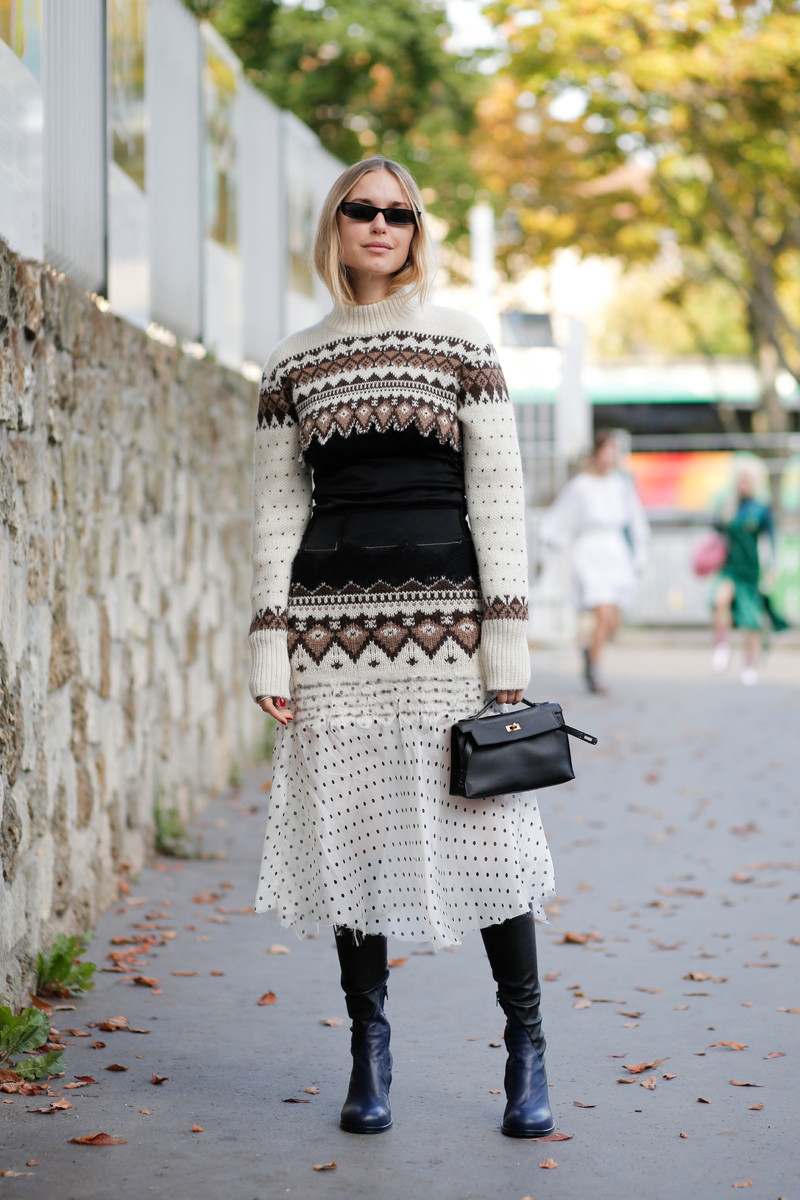 ---
 Equal Parts Girly + Edgy
---
This is one of my favorite combinations. I love a little edge added to just about any look. The simplest way to add an edge to your girly details is with a classic moto jacket. BTW this is a must have piece of outwear.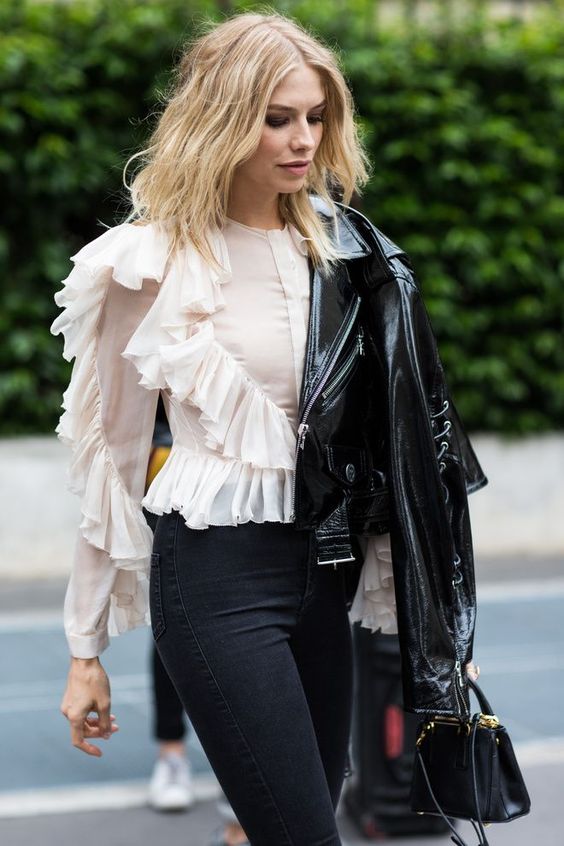 ---
Feminine + Masculine Details
---
Cool flats have changed fashion forever, and our feet couldn't be happier. Mixing menswear into our looks is nothing new. We've been getting style inspo from the men in our lives for decades. Mixing and matching feminine dresses with menswear inspired shoes is an instant update. Plus, it also adds a little edge and you know I love that.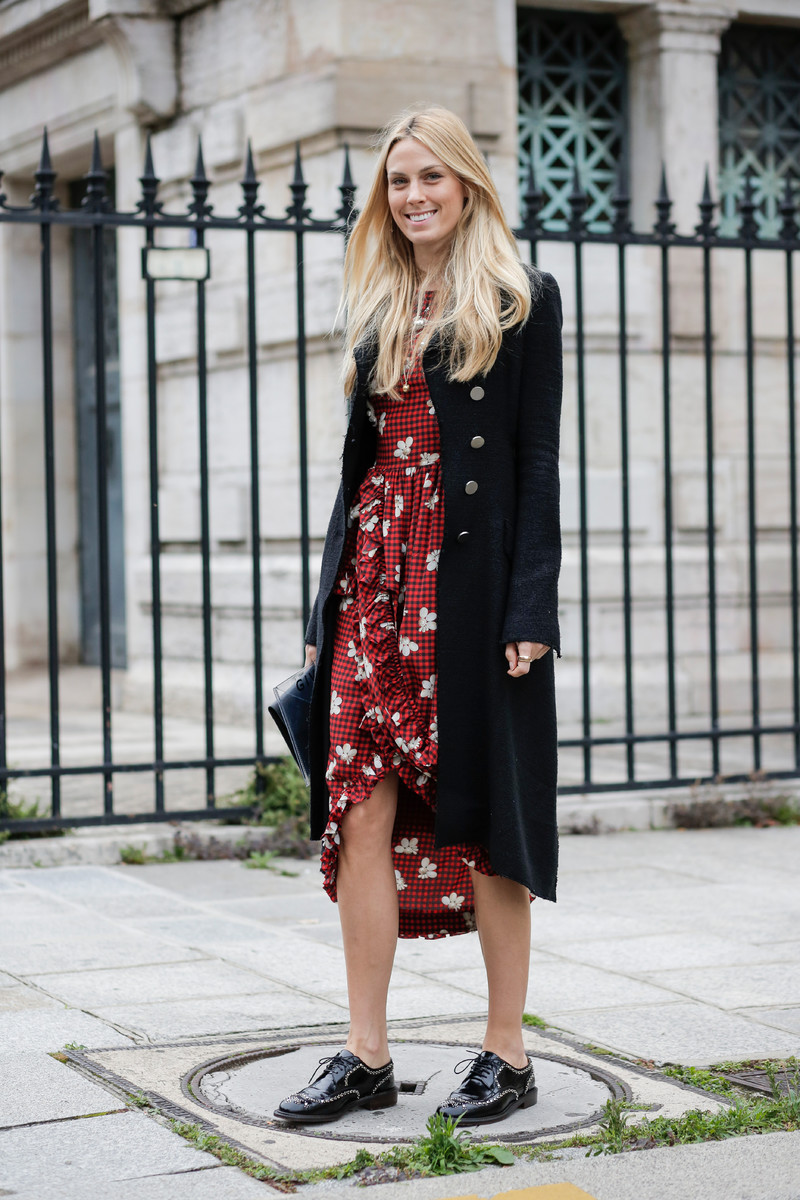 ---
Pop of Color
---
If you love classics and neutrals, change it up by adding a pop of color. You can take a baby step into color with an accessory, or you can go big with a colorful statement piece.
PHOTO © 2017 TEAM PETER STIGTER – FOR EDITORIAL USE ONLY – WITH CREDITS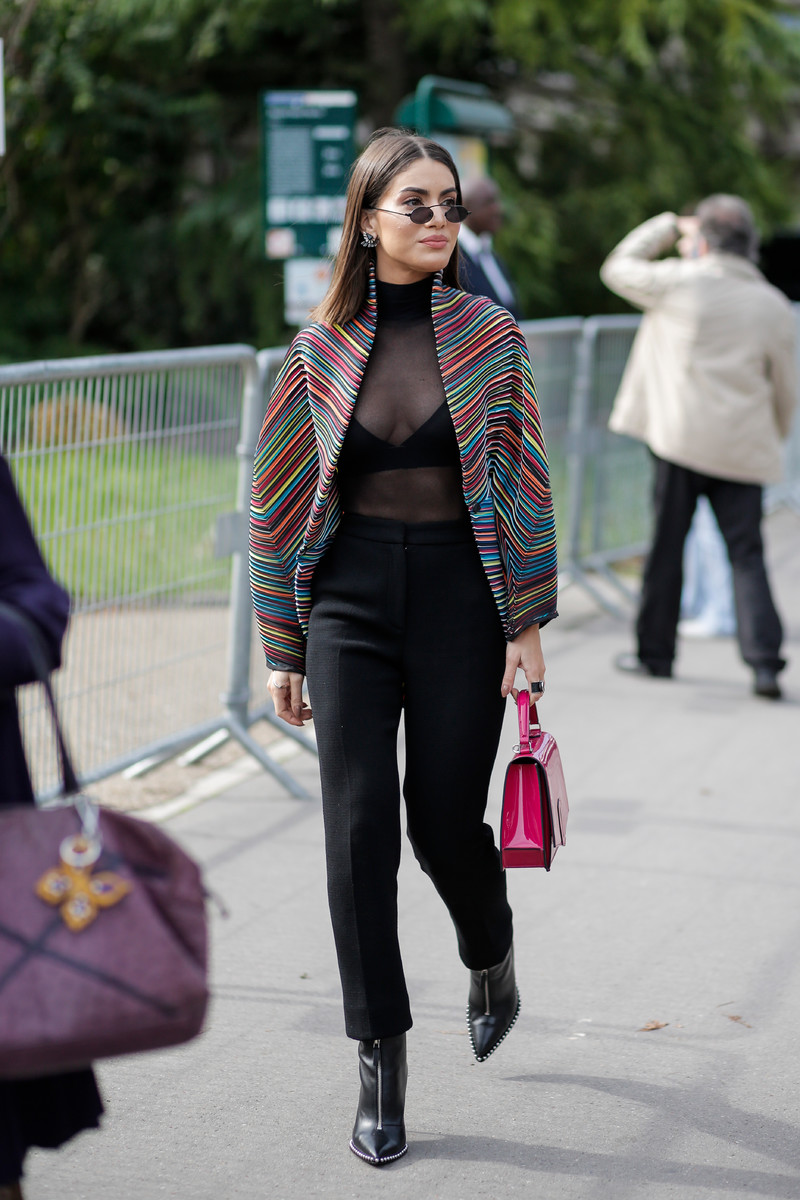 ---
Oversized Outerwear
---
Oversized outerwear can look so cool when it's intentional. To create balance, pair your oversized outerwear with tailored outfits.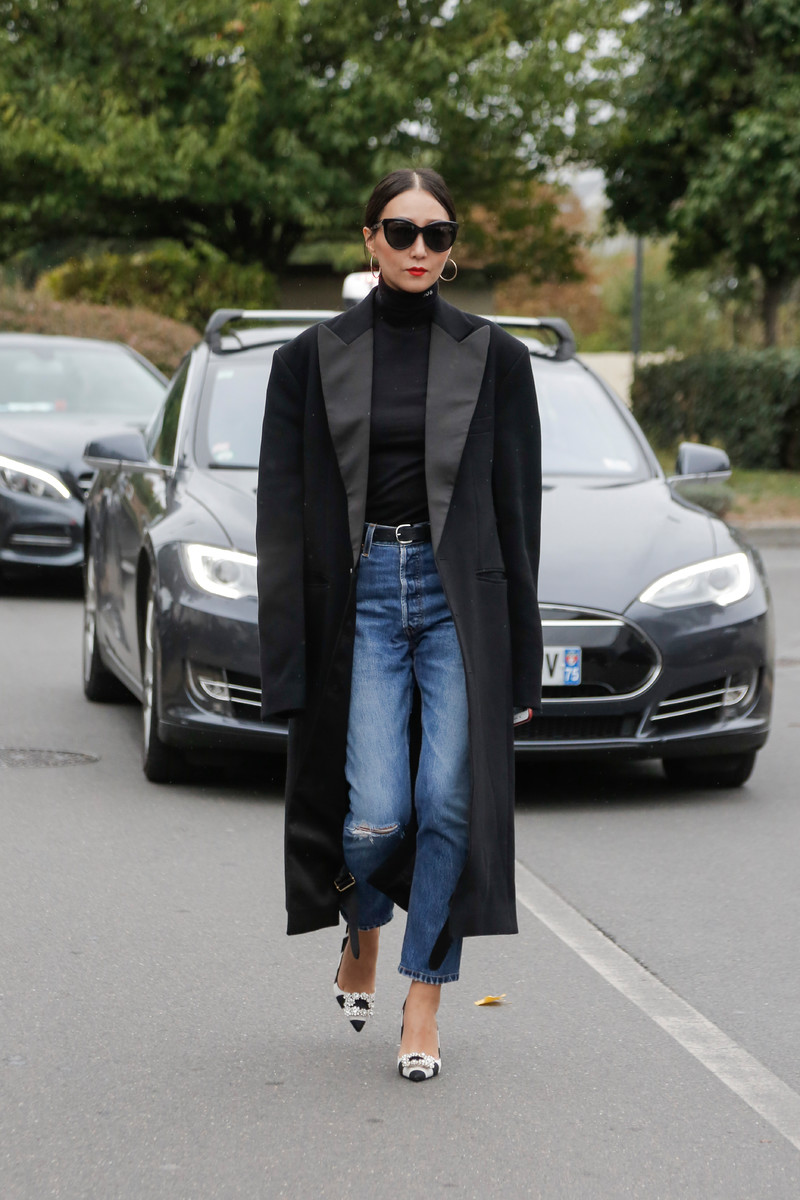 ---
Asymmetrical Dressing
---
If you like simple, chic clothing and don't like to stray away from it, try asymmetrical pieces in your favorite color and fabric. This will instantly give your wardrobe an update.