Fall Fashion Preview
Lunch and a fashion show… I mean isn't that the way to any girls heart? While the life of a influencer is seemly glamorous, it's really not everyday that we all get together to enjoy what we love most about our jobs, Fashion. What started out as a rainy Thursday, turned into a delicious lunch by the water, watching a preview of Elyse Walker's Fall Must haves. Accompanied by a few of my favorite local influencers as well as Elyse Walker herself, it quickly turned into the highlight of my week. And yes of course I asked if she would take a selfie with me 😉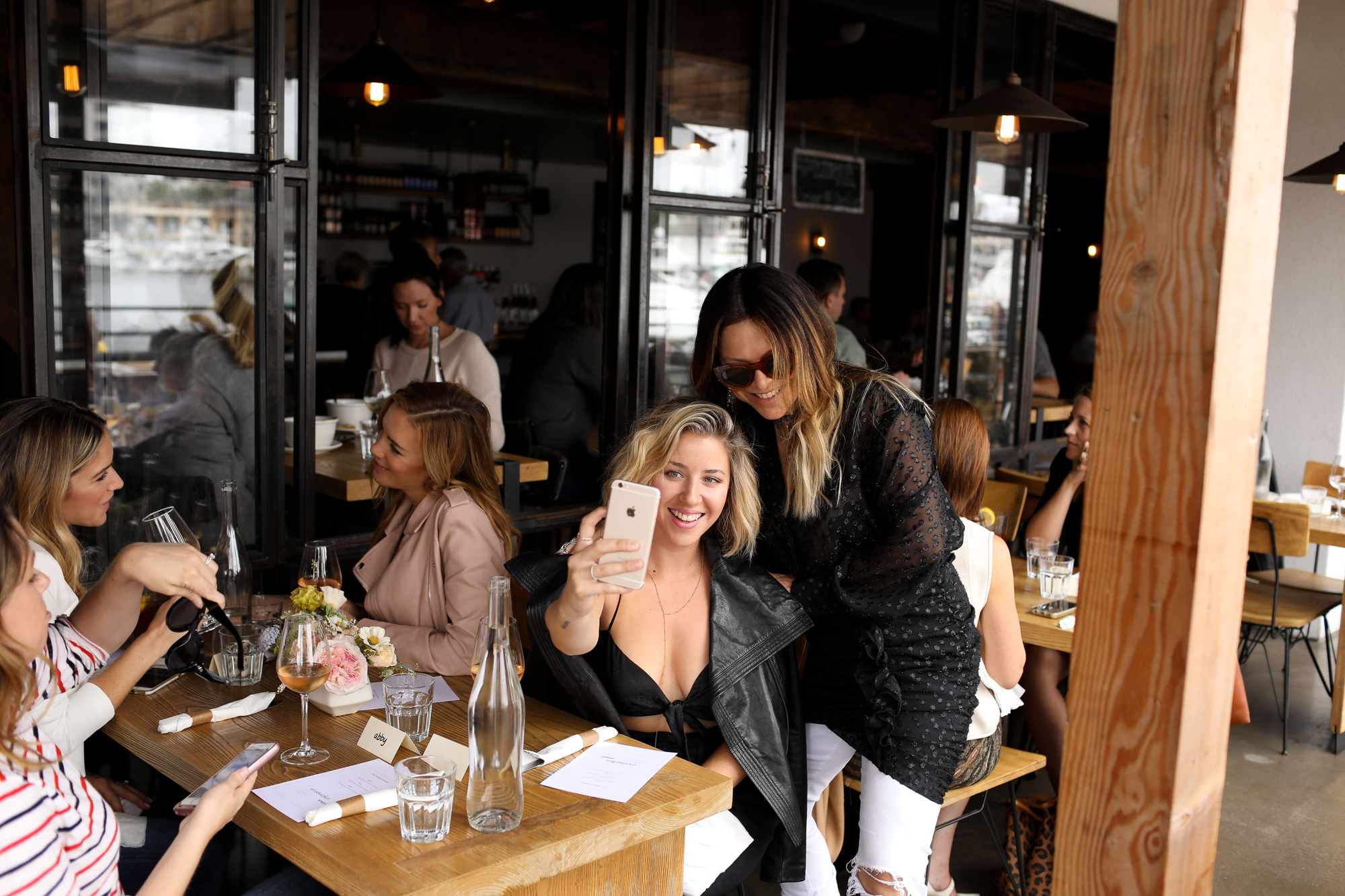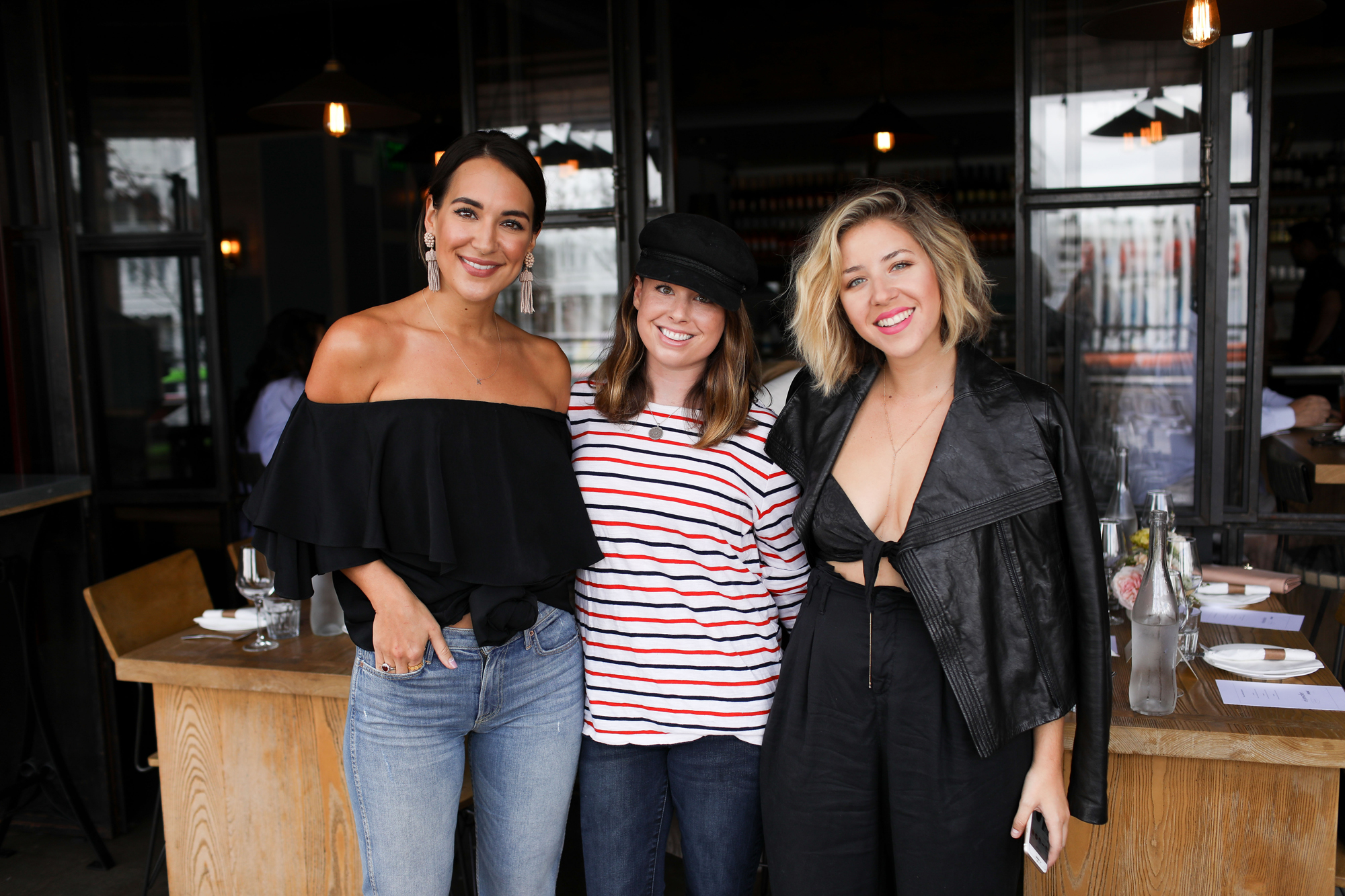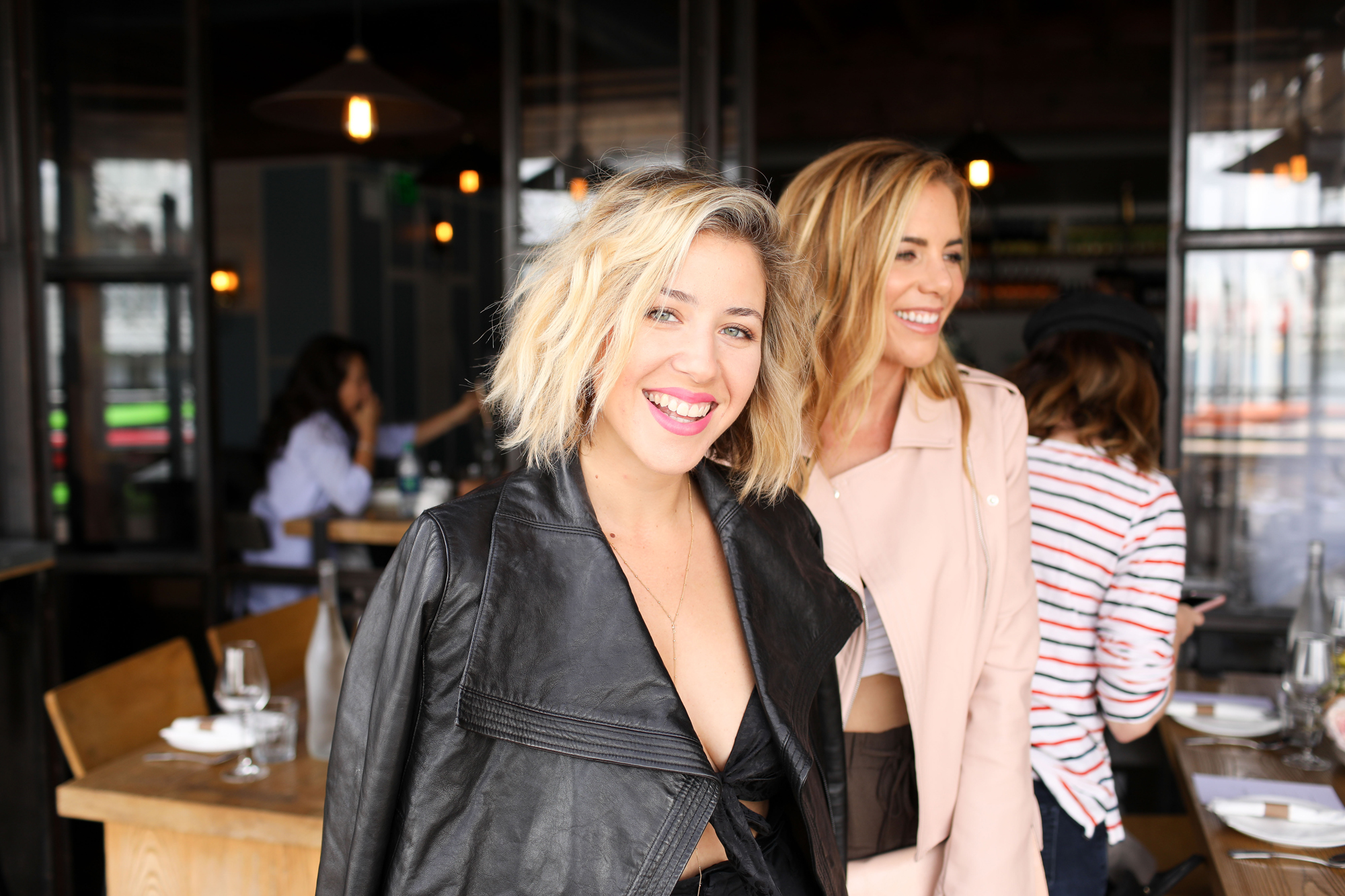 Let's Start with the Food..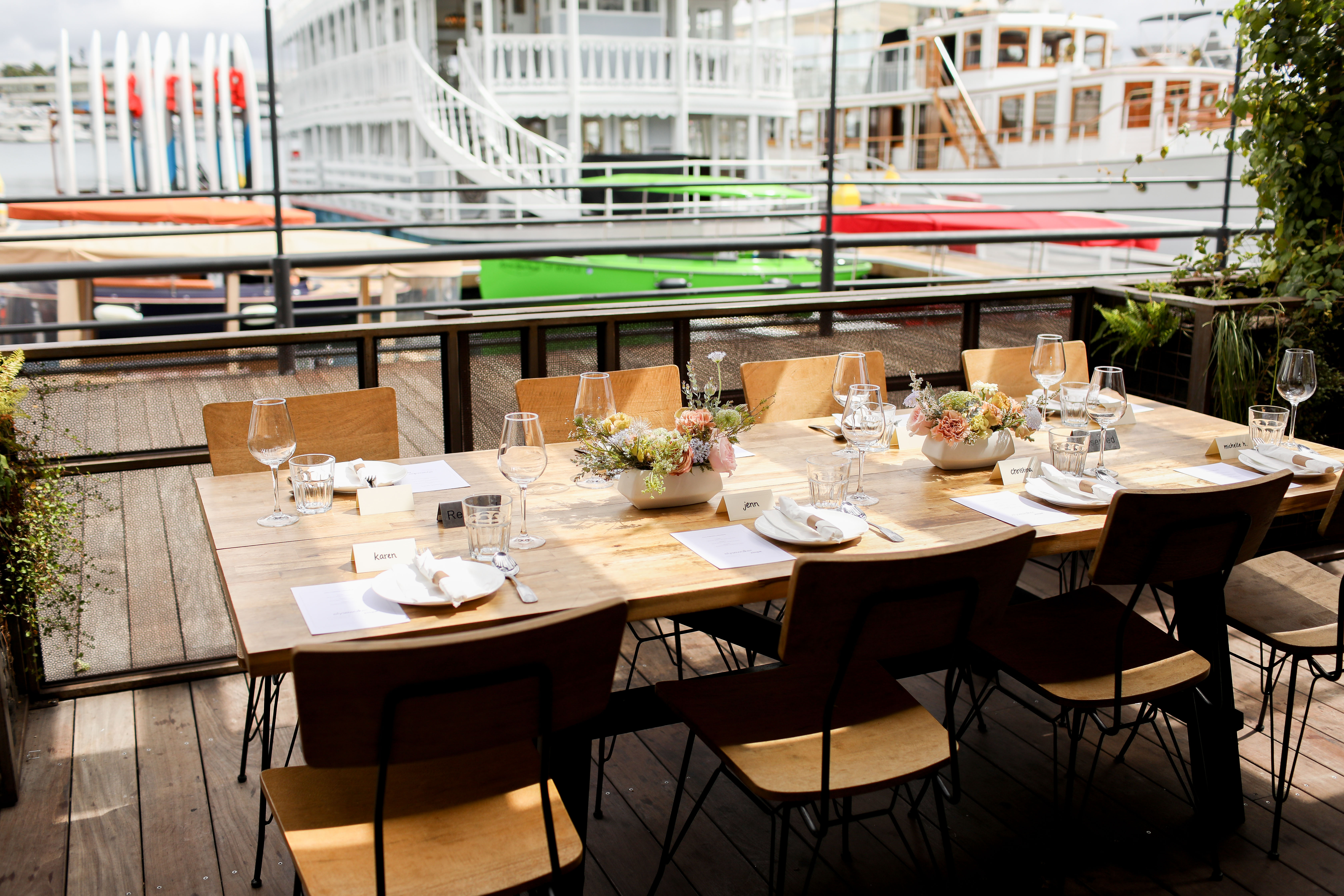 If you're headed out for a shopping day at Lido Marina Village, you have no other option than to stop for a bite, or a glass of rosé, at Zinque. Views of the water plus delicious food, I promise you will not be disappointed! We were spoiled with an amazing three course meal, topped off with dessert. And while everything I ate was delicious, it was the Broccoli, spinach and green curry soup that stole the show. It is a must try!!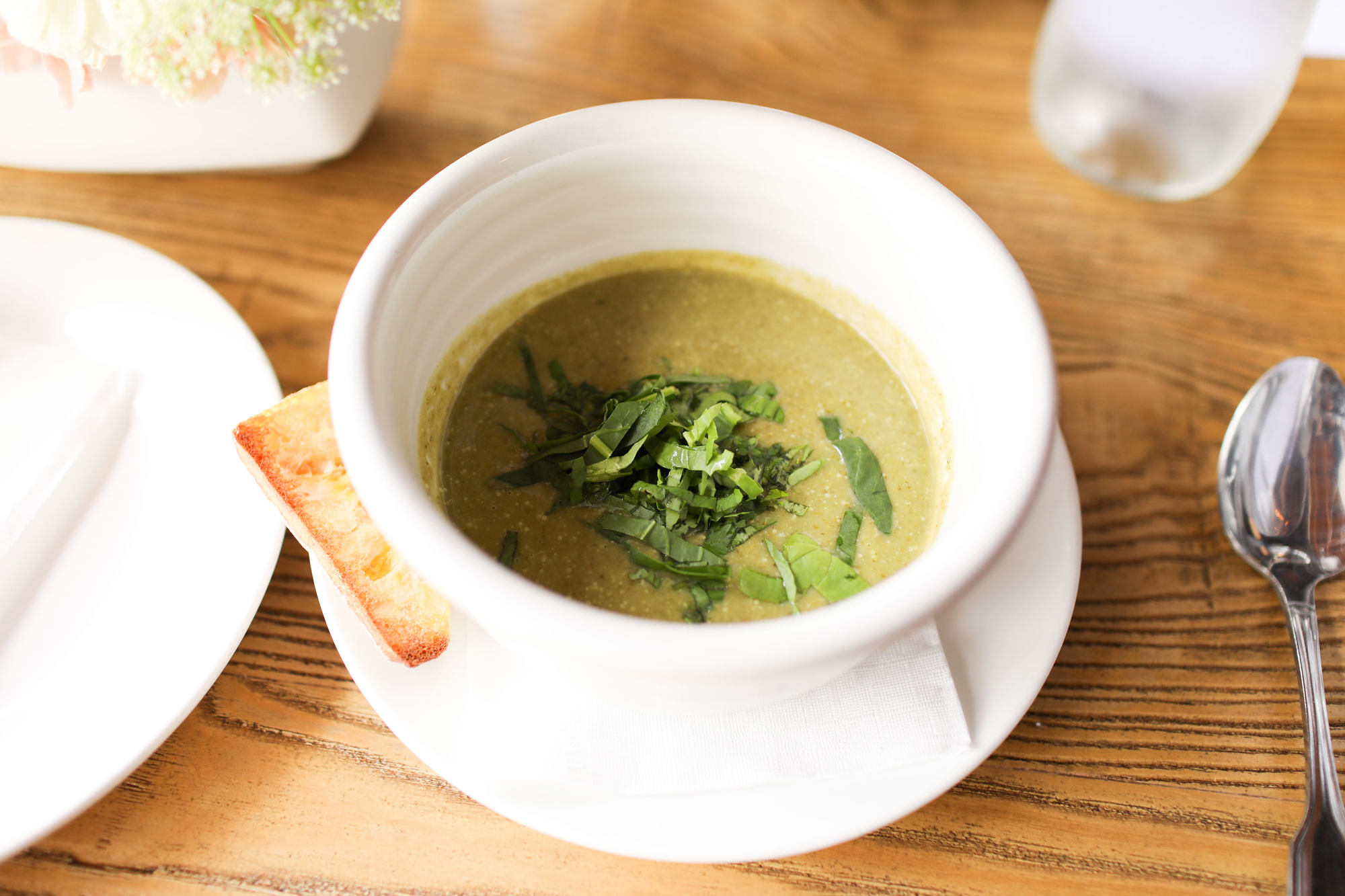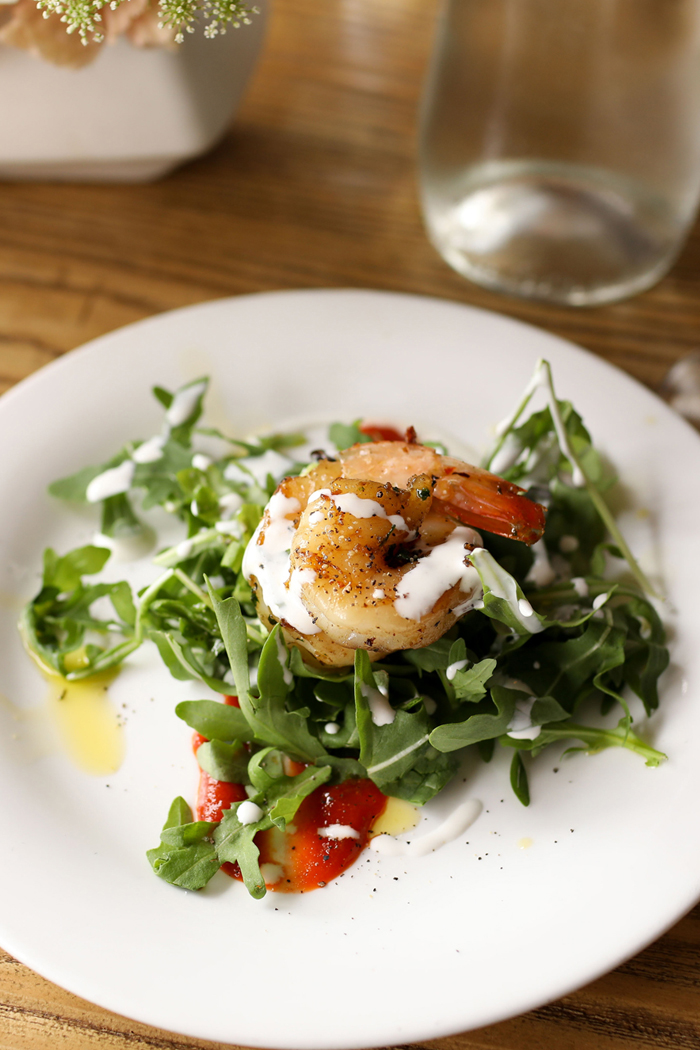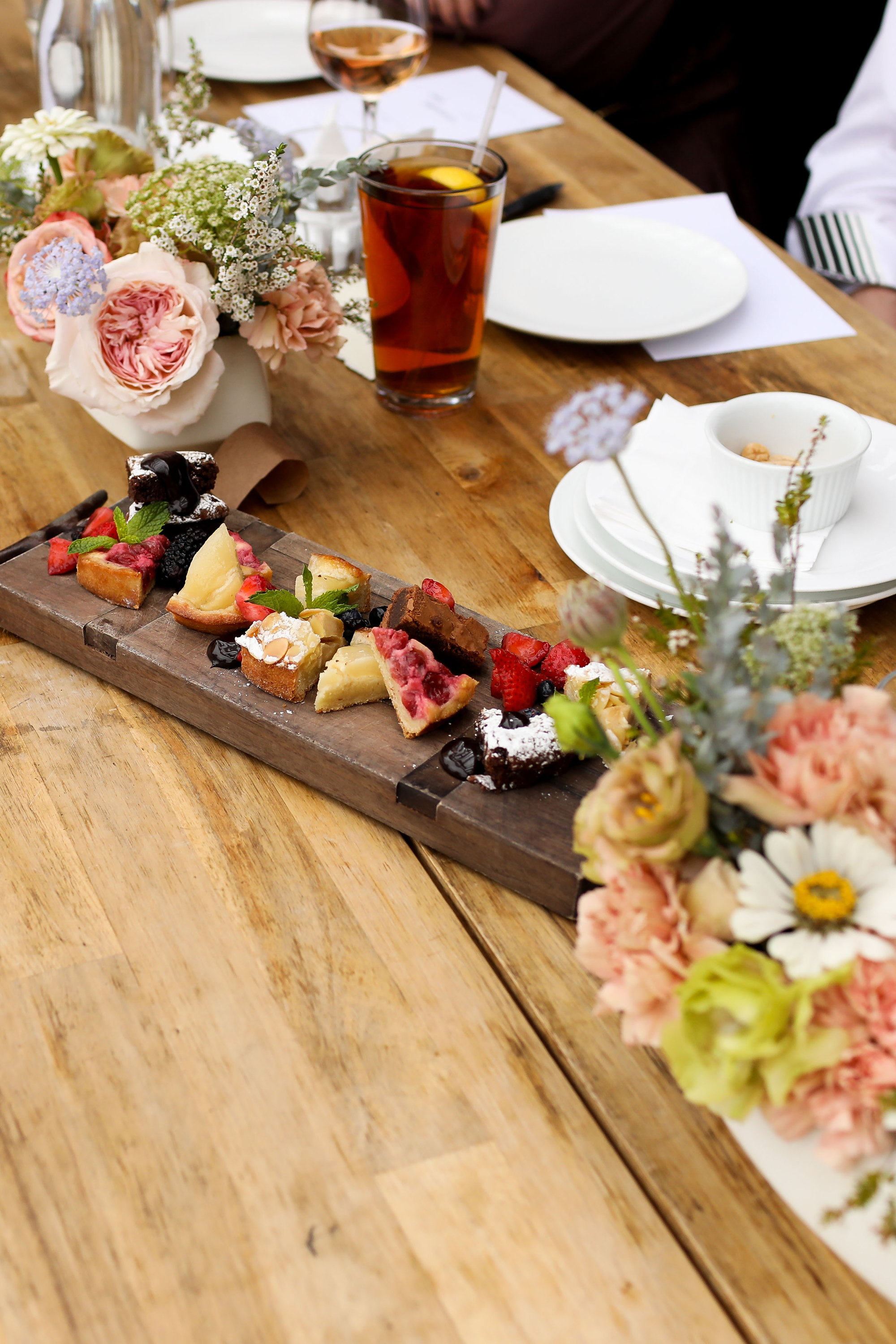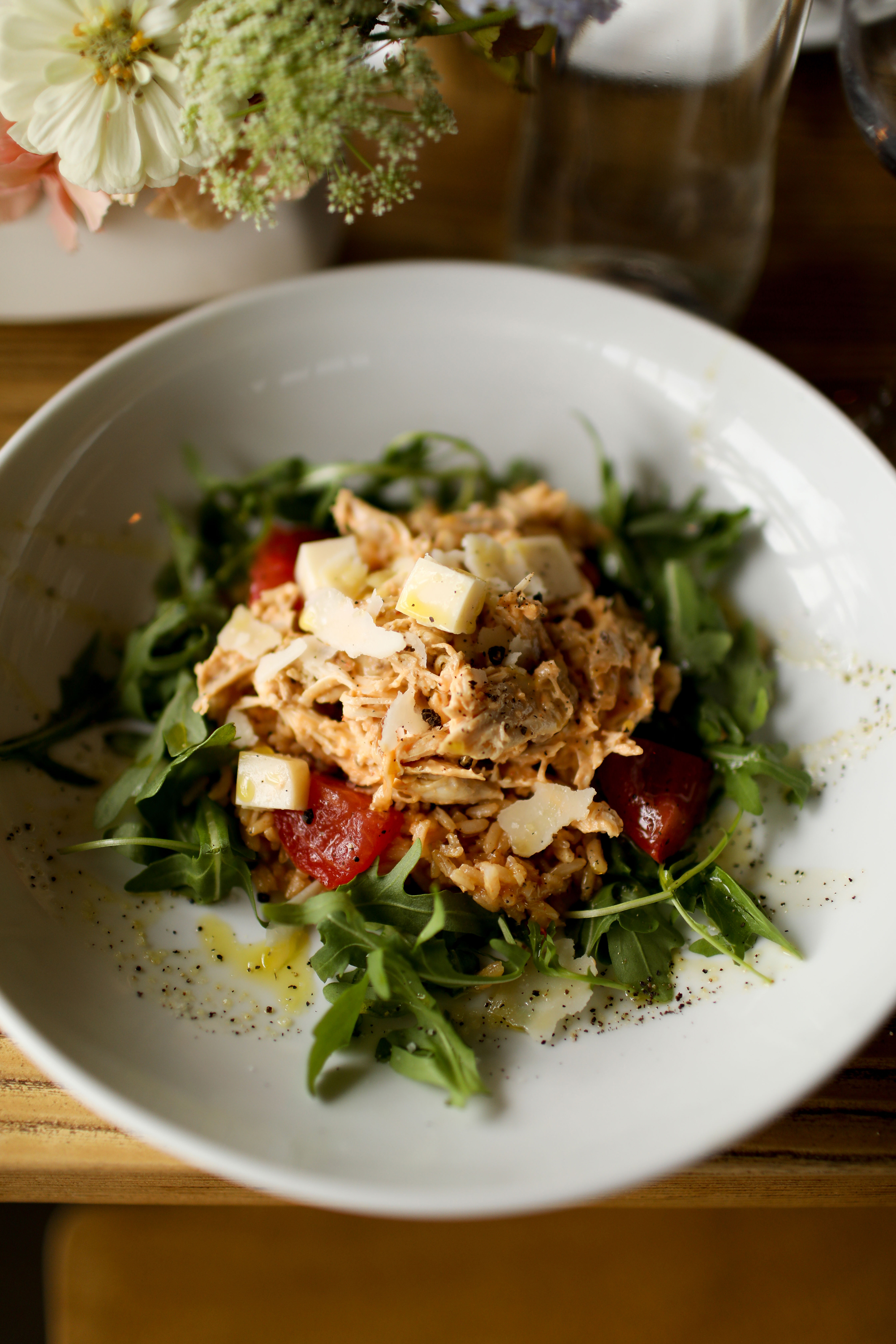 The Woman..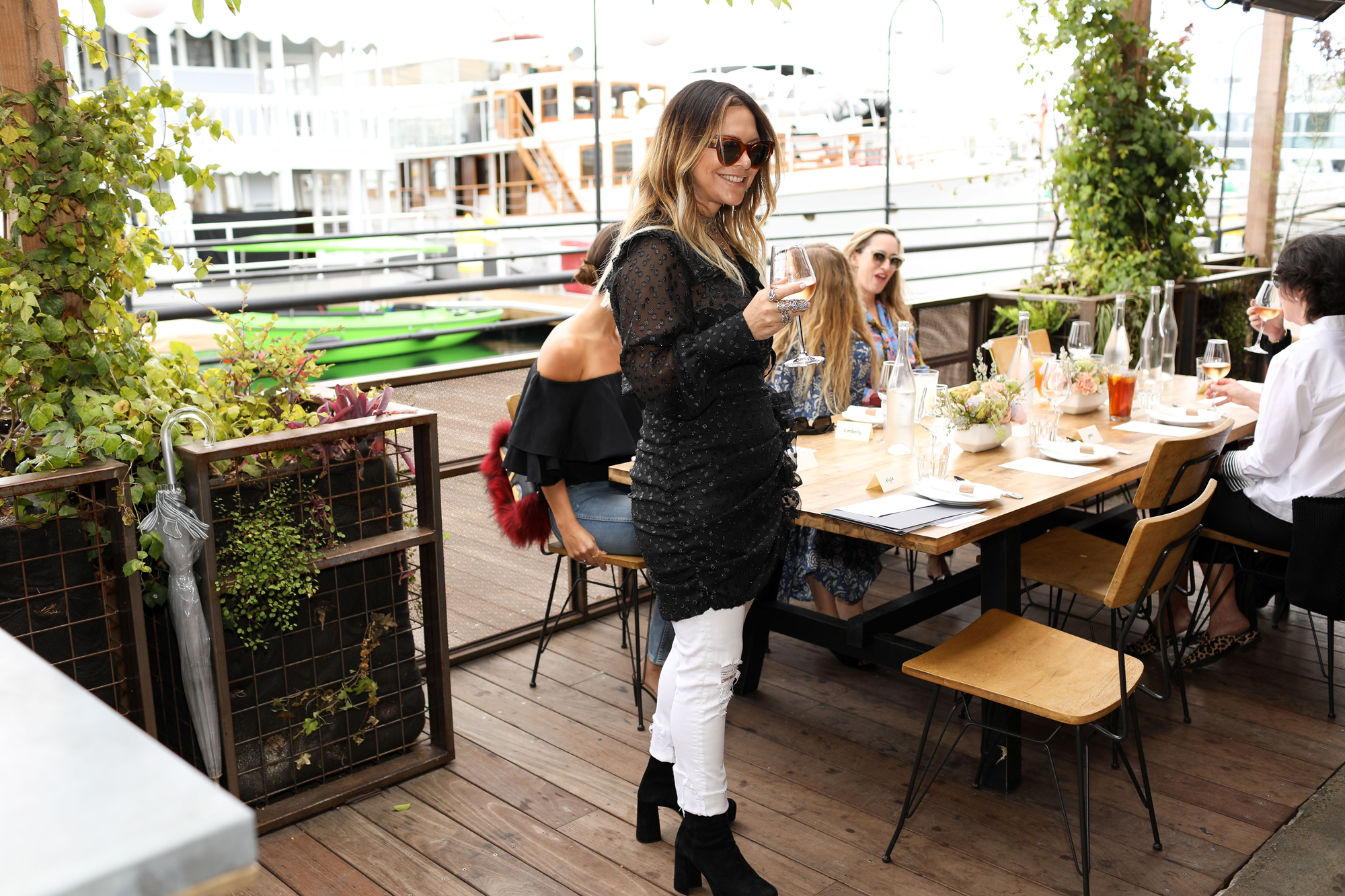 I have to be honest, when I received the invitation to the Elyse Walker Fall Fashion Preview, I had no idea we would be lunching with Elyse herself. Fashion stylist, business owner, fashion director, and designer are just a few of her titles. And she could not have been more fun and down to earth. As she was talking to all of us one thing she touched on really hit home, collaboration. And how important it is to support each other.
We are all about collaboration and bringing people together! Let's face it, being a fashion influencer is not an undersaturated market. And in times where it is easiest to be competitive and catty, we need to come together, work together and help lift each other up. We'll all go much further is we are working together instead of against each other!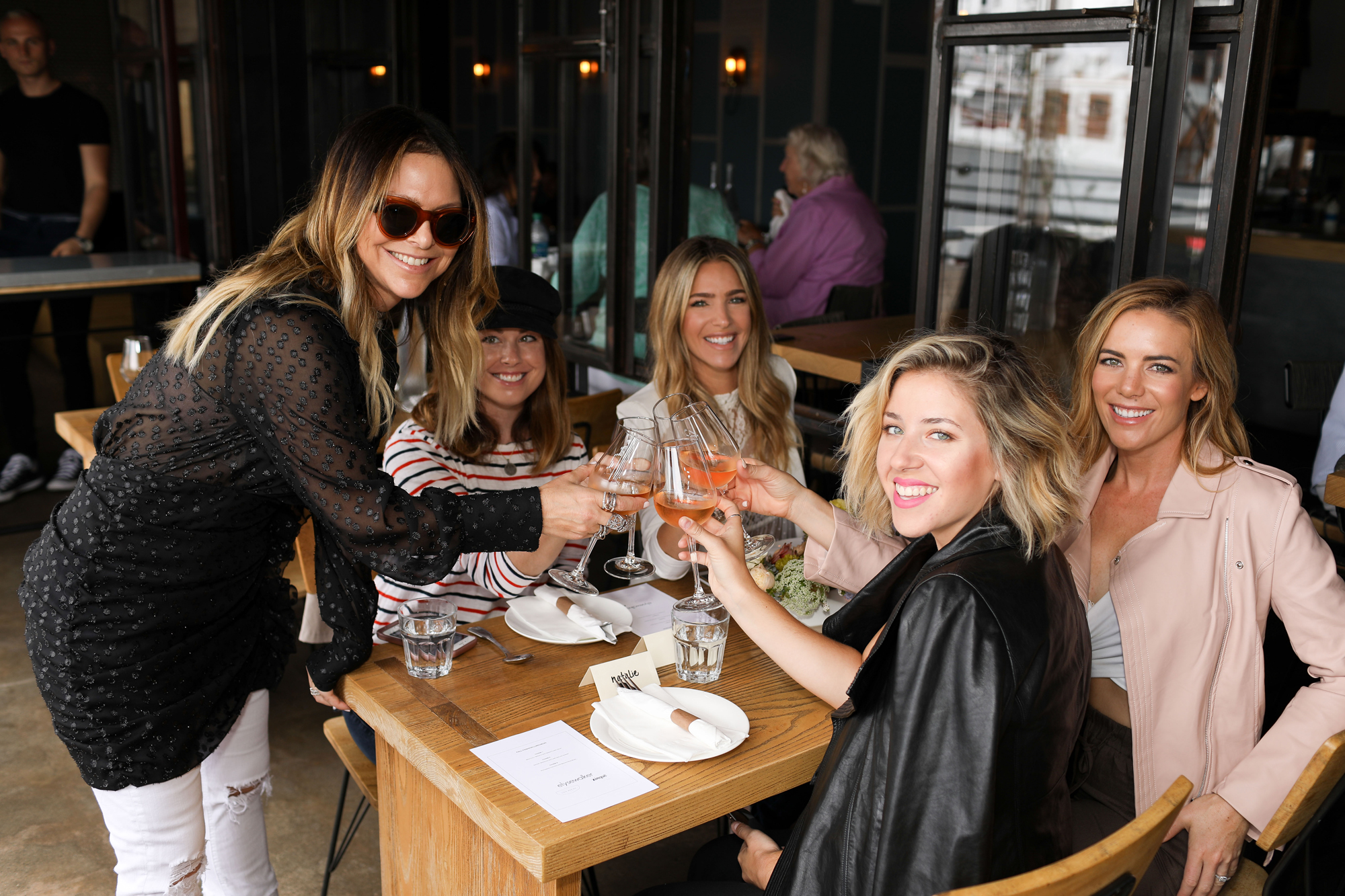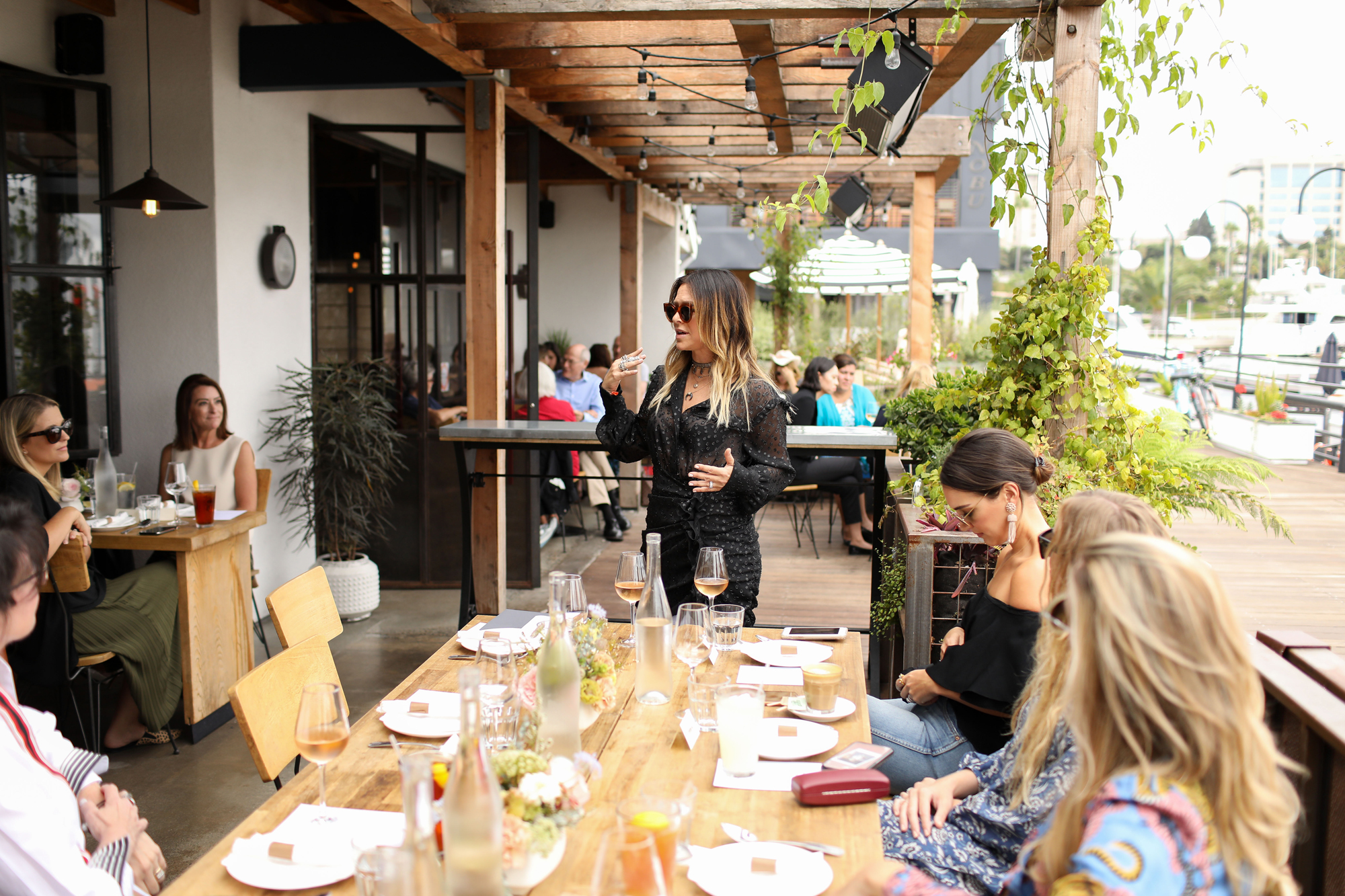 The moment you've been waiting for: The Fashion..
Elyse Walker synonymous with high end retail, seamlessly blends European Designer and contemporary favorites all under one roof. And Orange County's newest, water front shopping destination, Lido Marina Village, was the perfect location for their second retail space.
Elyse Walker's Fall Fashion Preview showcased everything from Frame Denim to Saint Laurent, major fall trends and current must haves. What to take away from the Fall preview? We all need a pair of chunky black booties and a great piece of outerwear!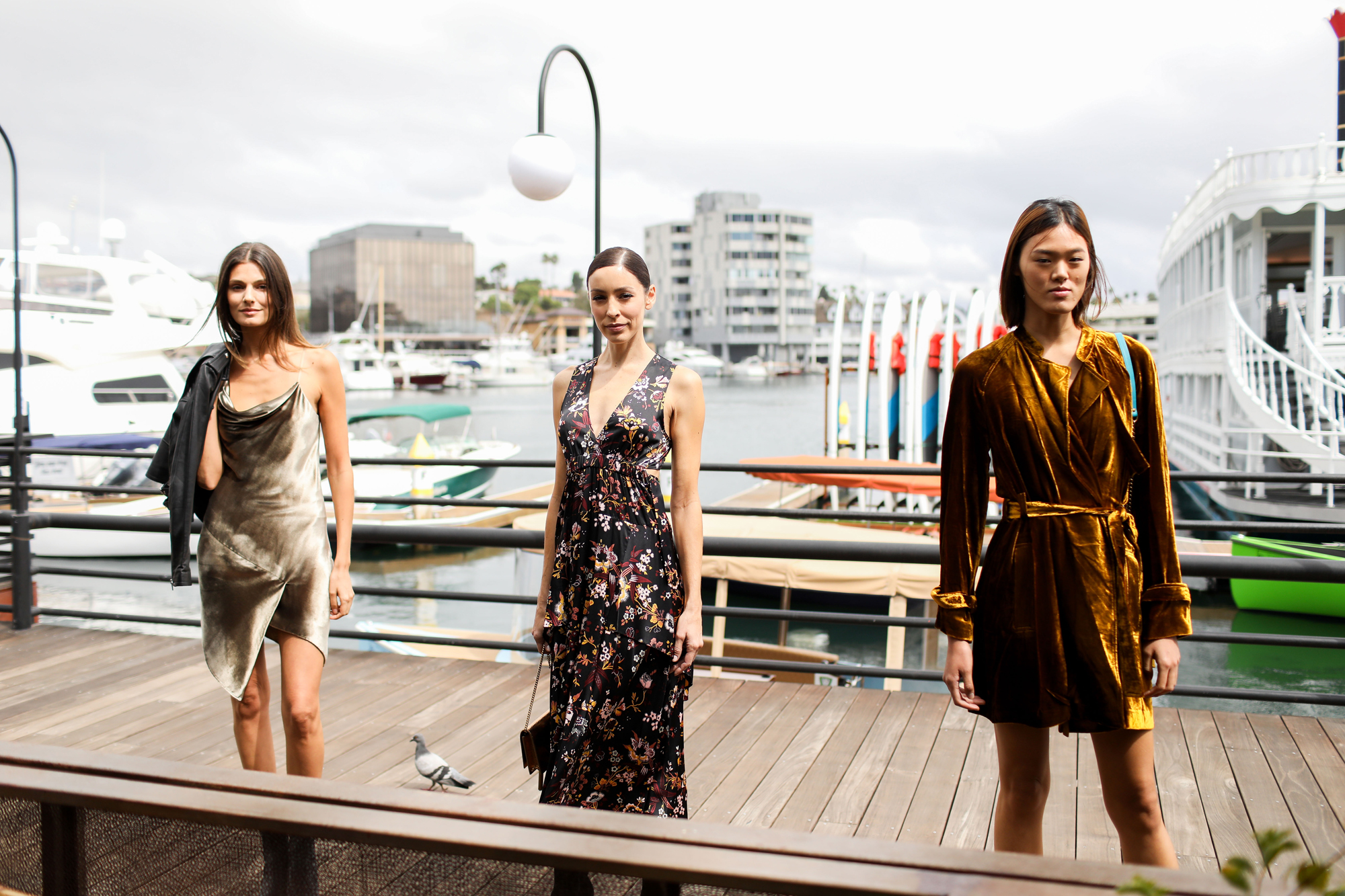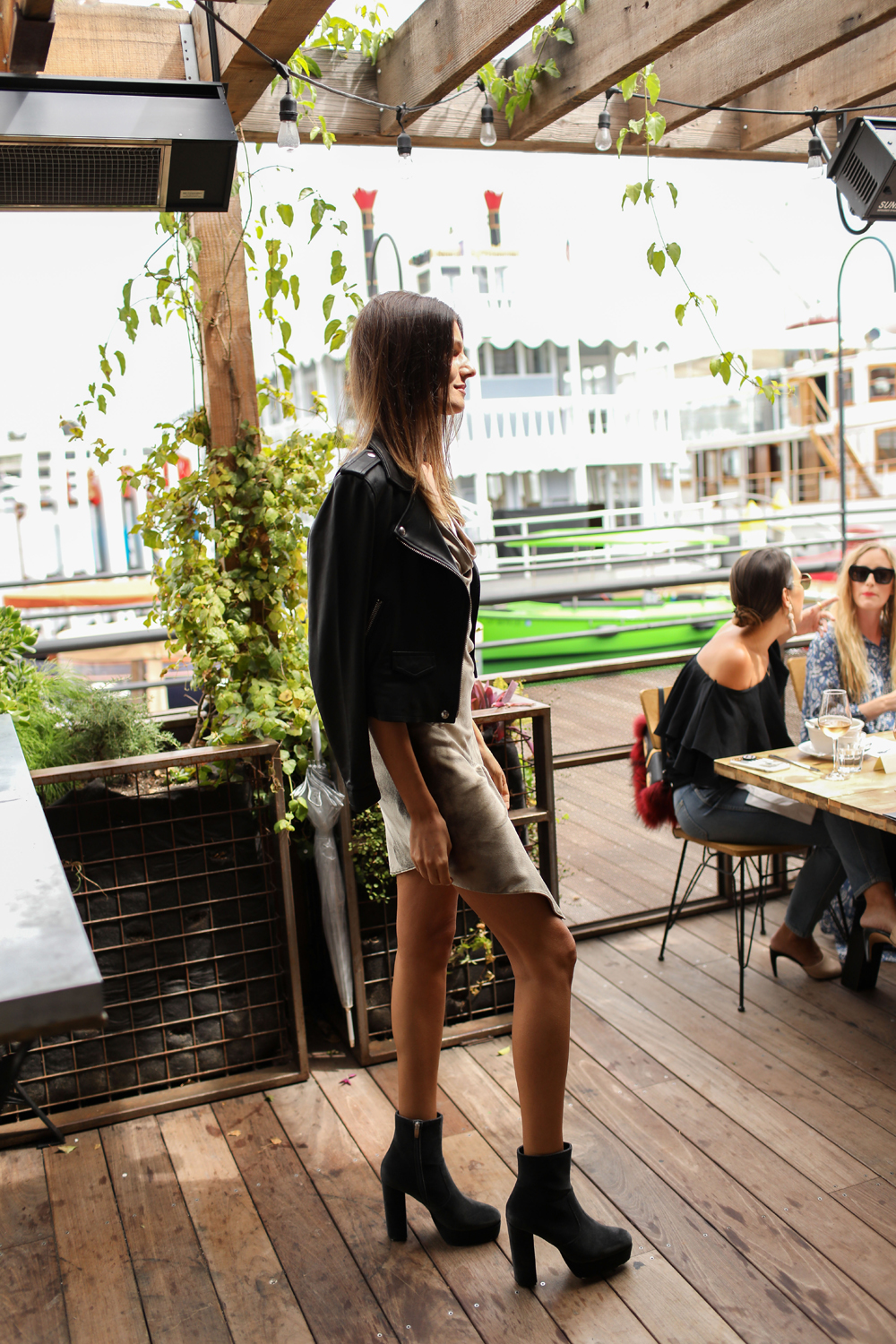 Dress: Michelle Mason// Leather Jacket: IRO// Boots: Gianvito Rossi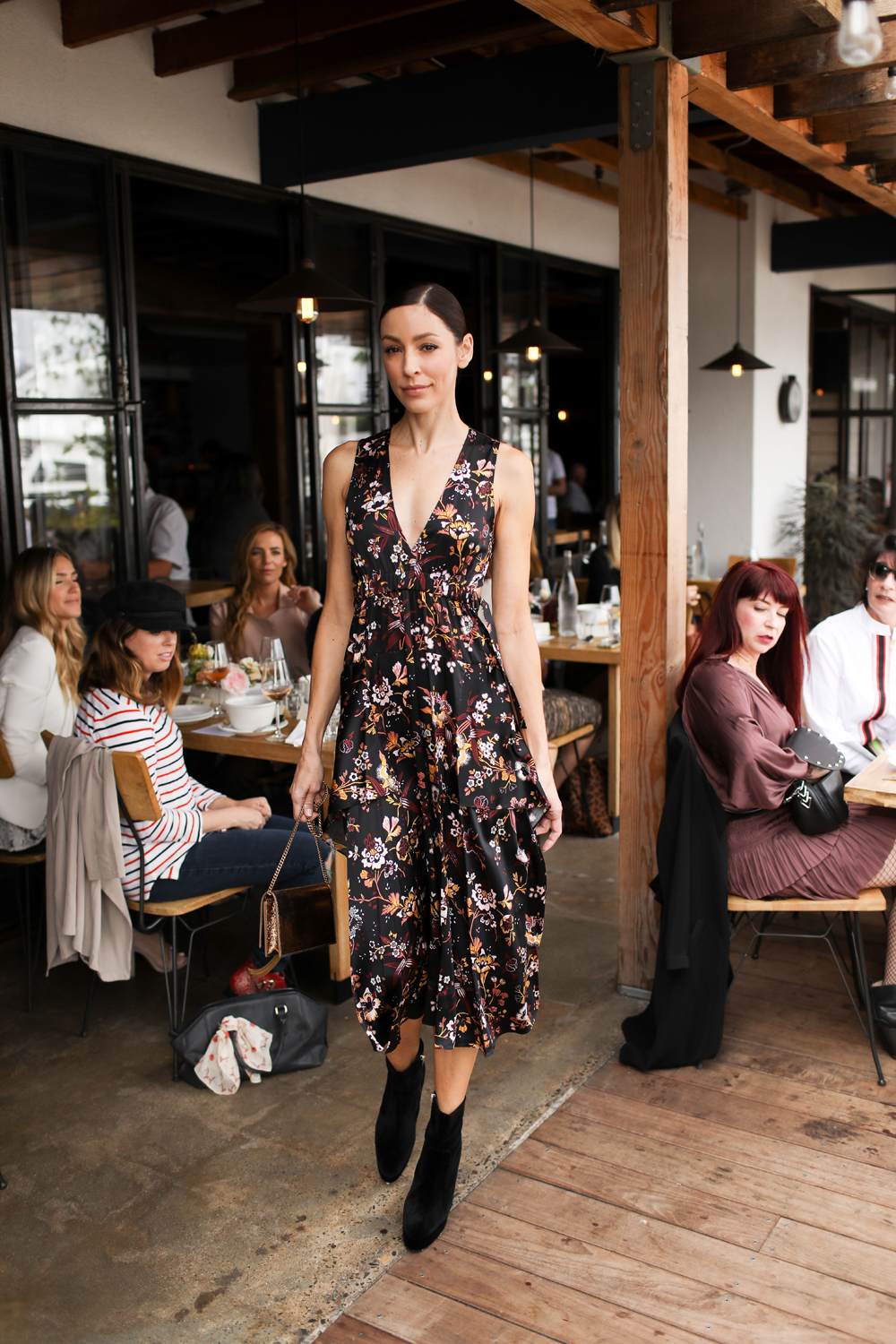 Maxi Dress: A.L.C. similar// Bag: Saint Laurent similar// Boots: Gianvito Rossi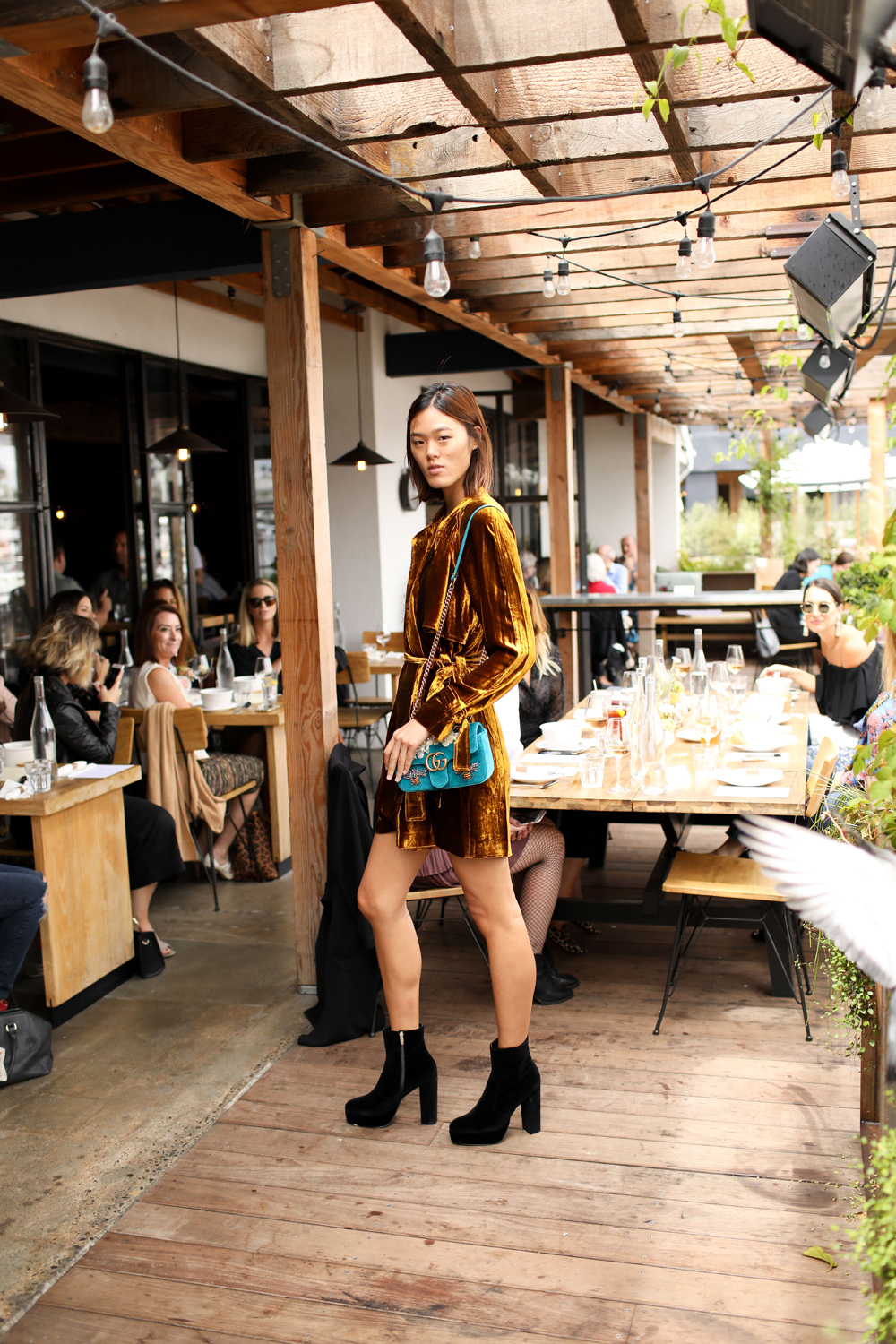 Dress: A.L.C. // Bag: Gucci (in store-Newport Beach) // Boots: Gianvito Rossi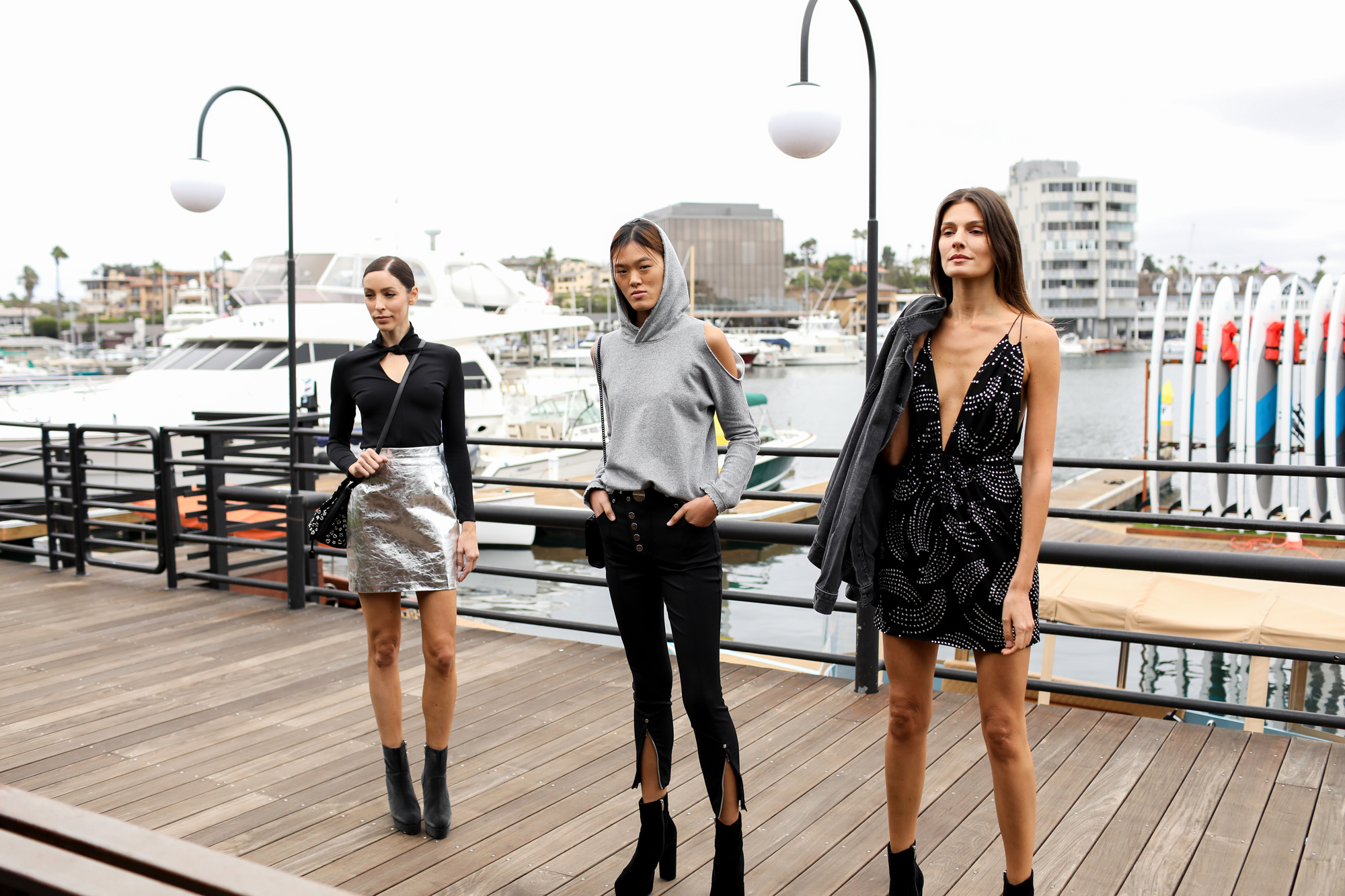 Top: Balenciaga// Skirt: Proenza Schouler // Bag: Saint Laurent// Boots: Gianvito Rossi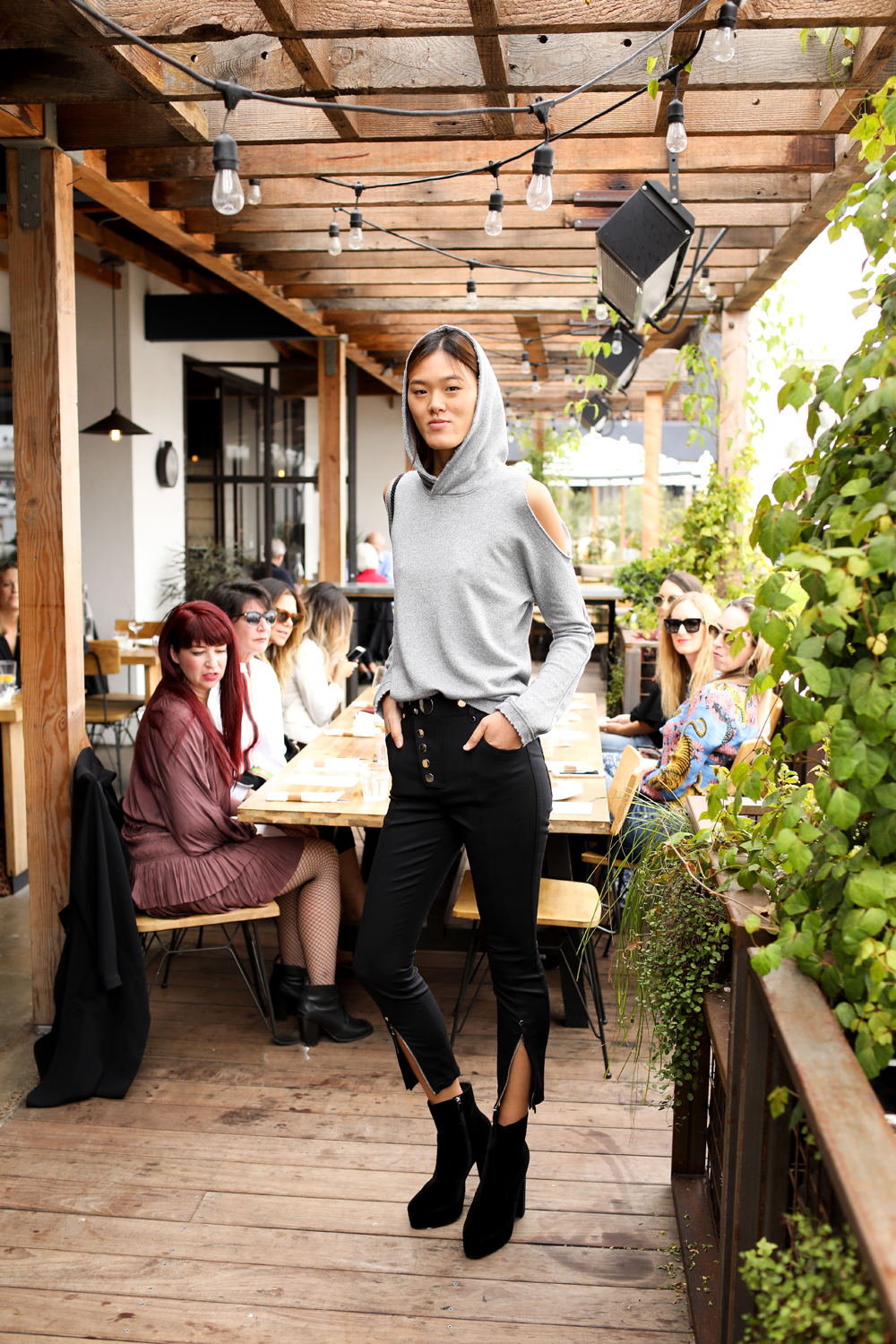 Hoodie: RTA // Pants: Alexander Wang // Bag: Saint Laurent // Boots: Gianvito Rossi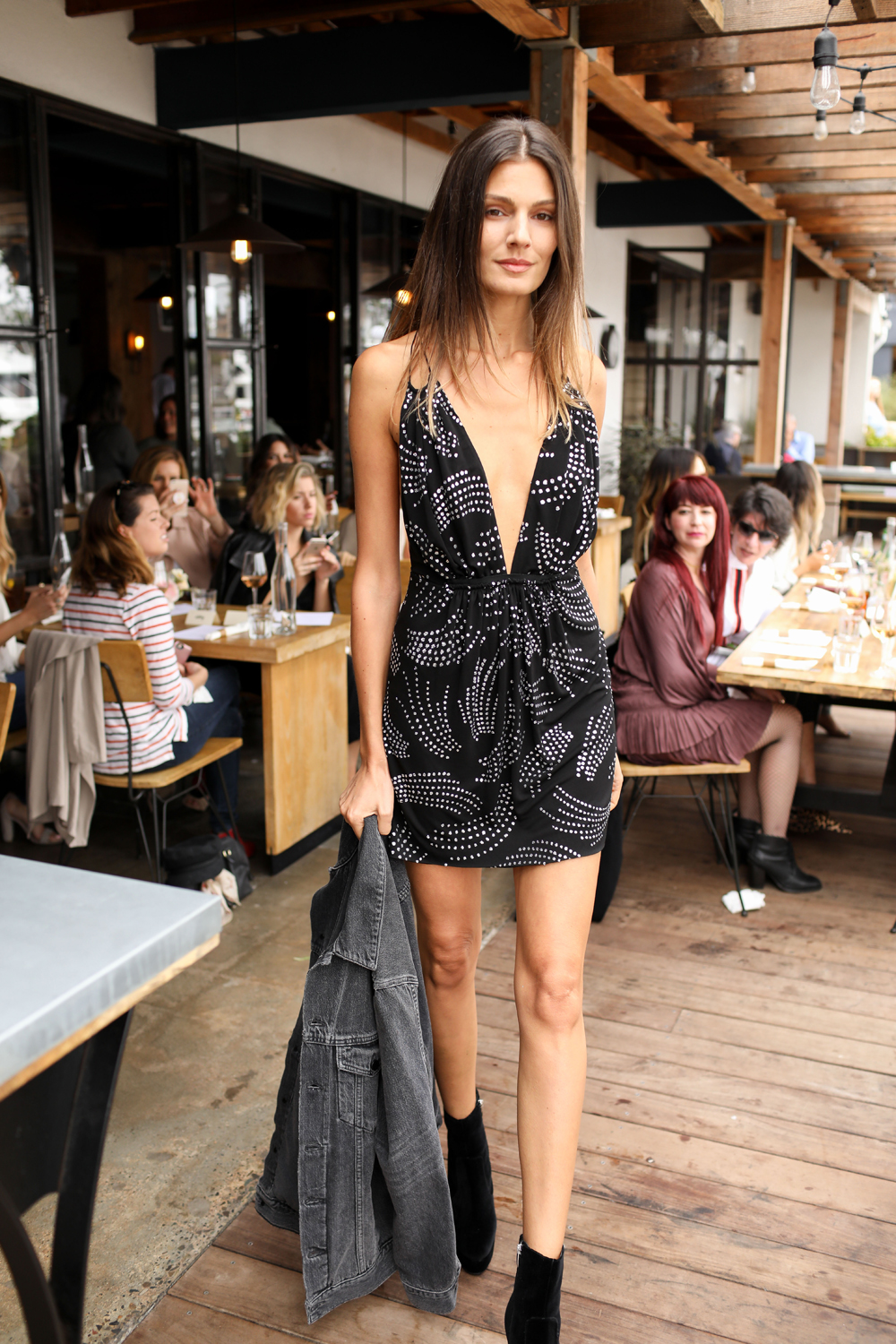 Dress: Saint Laurent// Denim Jacket: Alexander Wang// Boots: Gianvito Rossi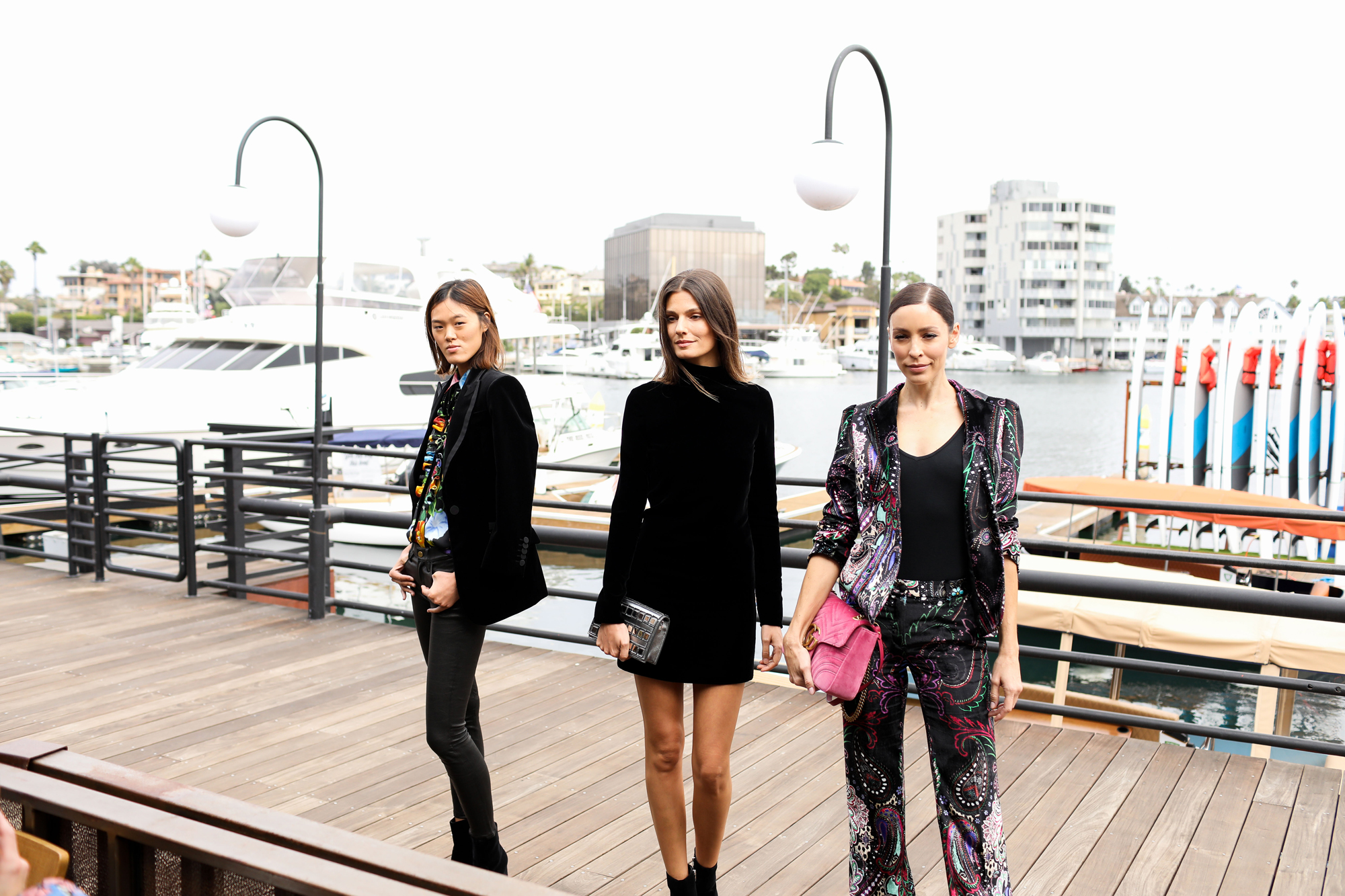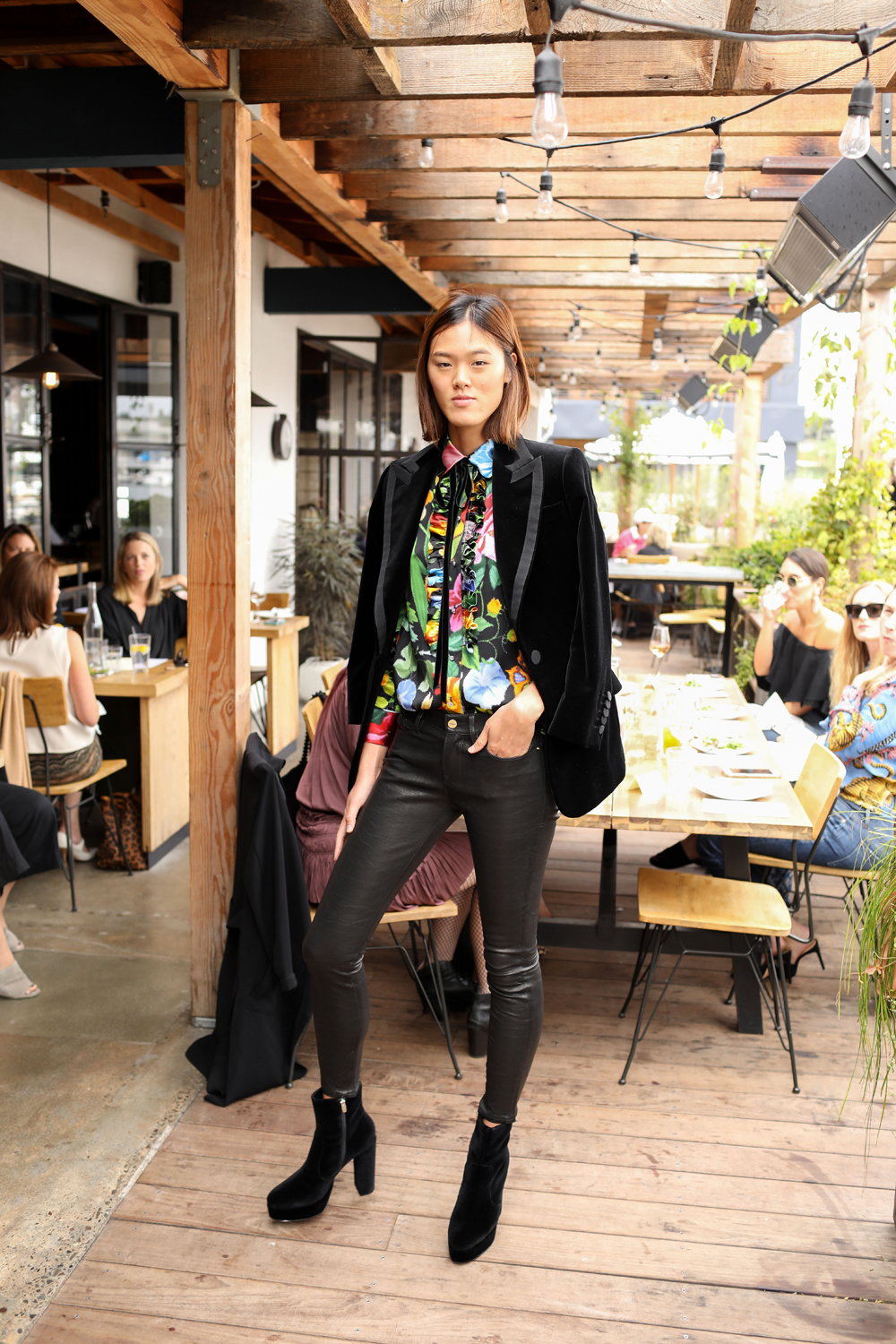 Blazer + Blouse: Gucci// Jeans: Frame// Boots: Gianvito Rossi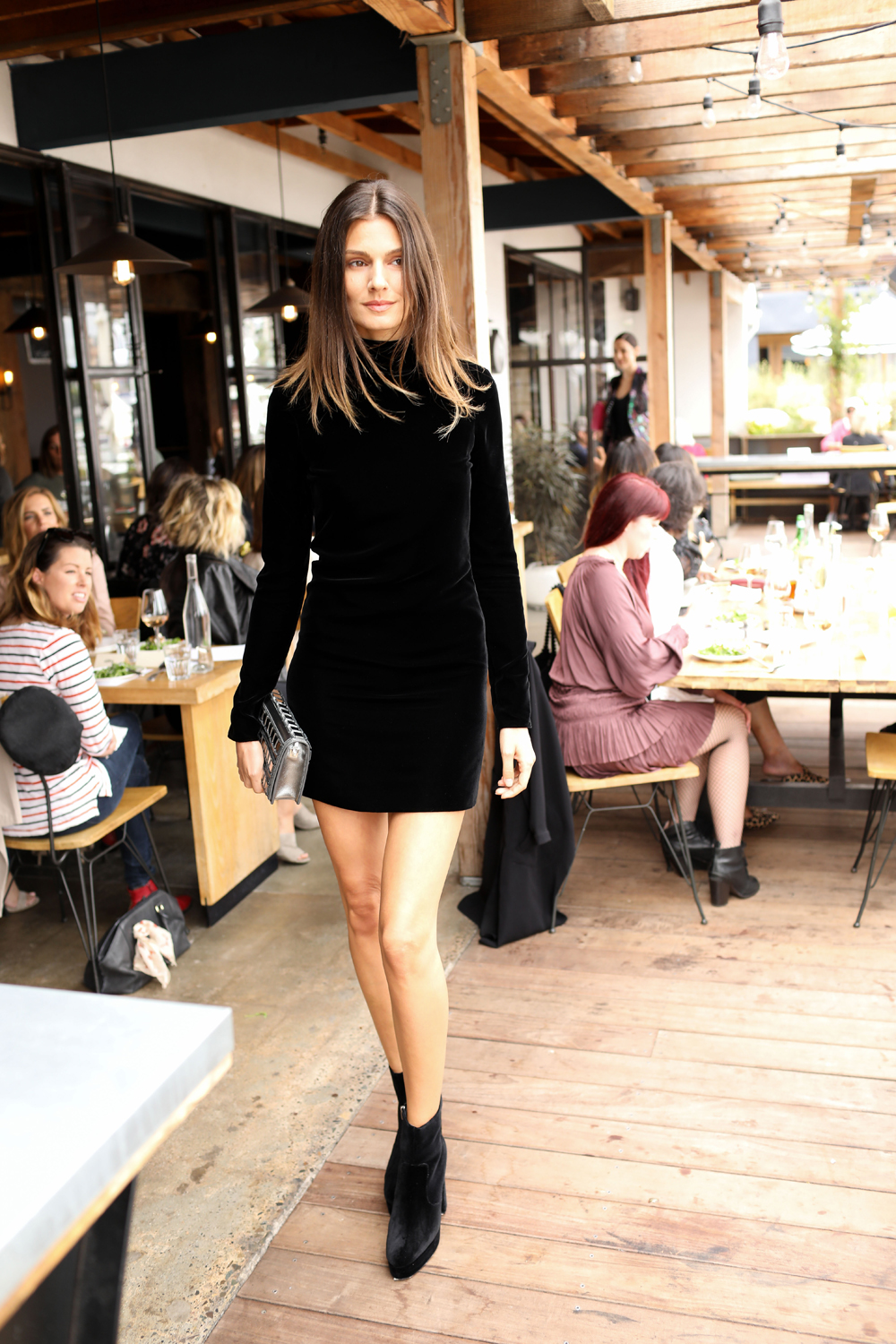 Saint Laurent long-sleeved velvet dress// Tomasini bag// Boots: Gianvito Rossi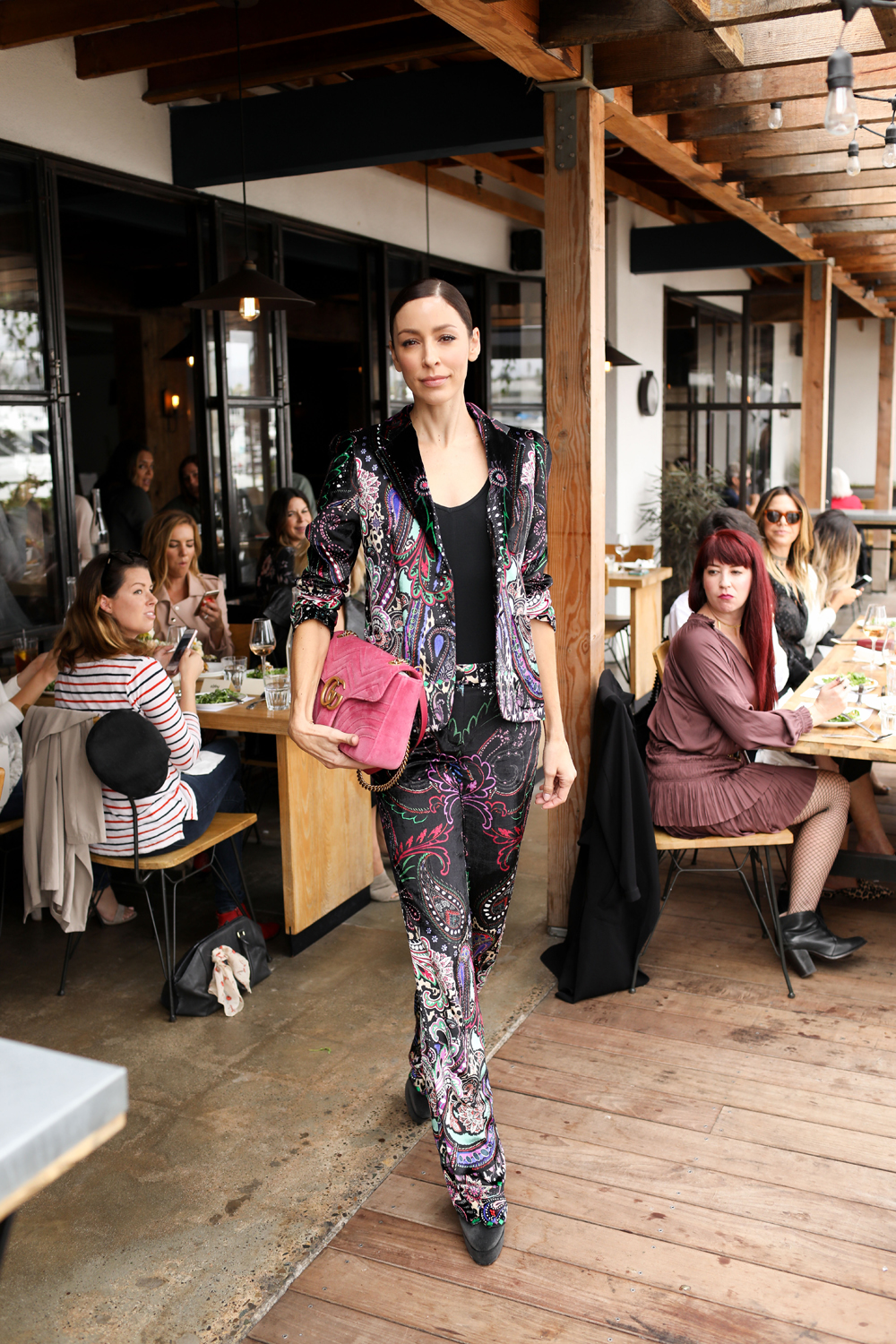 Roberto Cavalli Suit// ATM Bodysuit// Gucci Bag// Boots: Gianvito Rossi