It's SPRING SLIM DOWN time and our favorite fitness trainer, Katie Dunlop of Love Sweat Fitness, is going help us all slim down for the summer with a Dietbet Challenge. This is awesome! You can get fit, slim down and win prizes including; NIKE SHOES, Fabletics Gym Bag with New Outfit, plus Accessories and more, FIT BIT, SWELL WATER BOTTLE, SUNGLASSES, and GUIDES.
CLICK HERE FOR ALL THE CHALLENGE DETAILS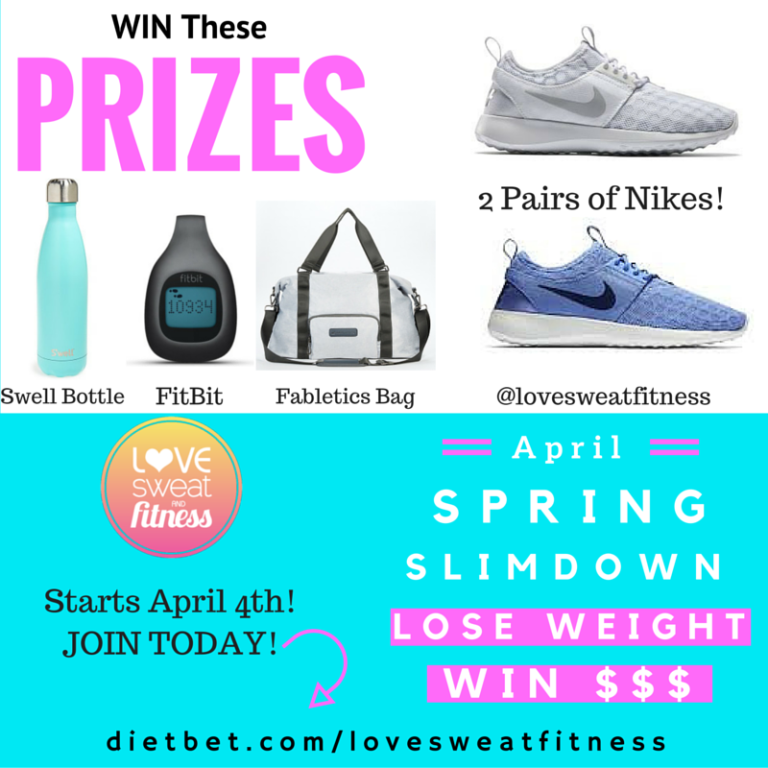 Want to know a little more…. Here's Katie herself talking about the slim down challenge.
Make sure to follow LOVE SWEAT FITNESS on YOUTUBE for amazing workouts you'll love. WE DO!