Quick Hair Ideas
Day 2 Hair Quick Fixes
I need some quick hair ideas! I've been "training" my hair not to be washed everyday and my day 2 hair is a hot mess. I needed help so I went to the mecca of all inspiration, Pinterest, for a little help. It was recently explained to me by our go-to glam gal, Nicci, that if I wanted to get out of the habit of washing my hair daily then I needed to train my hair, and it would take a month. Oh great, I thought, every other day of hair looking like I'm a homeless woman, that's not ideal when my career is making others look their best. So I decided to find a few hair styles that would work for me and I figured I'm not the only gal that could use inspiration.
1. The Low Pony w/ Volume
This is my personal easy breezy go to. It's simple for any novice. On day two add your favorite brand of dry shampoo. (Tip I learned… If you put the dry shampoo in before bed it seams to work a bit better-for me at least) Part you hair where you'd like, comb back, secure, wrap a strand of hair around the elastic band and pin. Like I said, easy breezy and done in less than 5 minutes.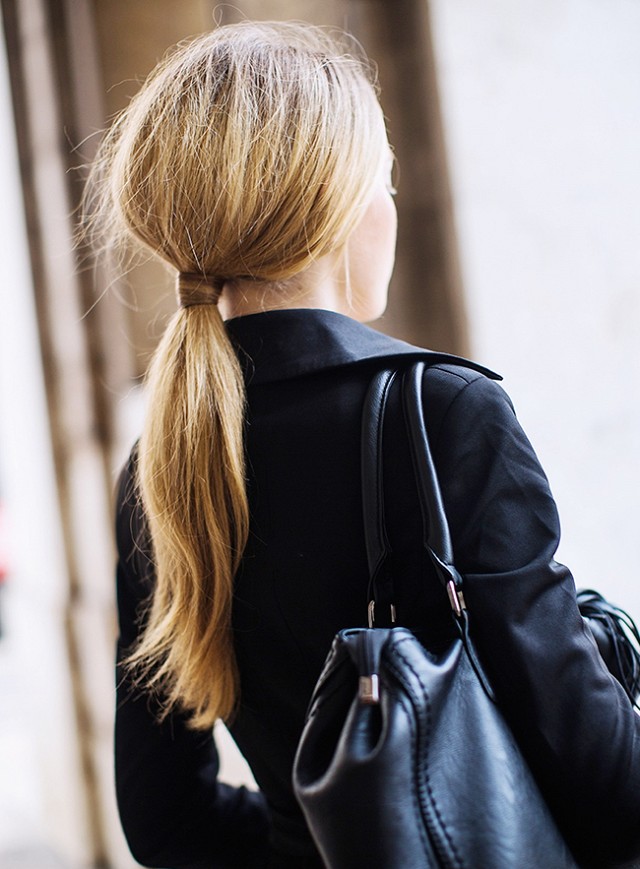 Photo: Pinterst
2. Half up w/ Braids
I'm a master of braids on anyone else but on myself I'm useless. I can only do a simple braid, thats why I love this look. On each side make a simple braid, secure each side, bring braids together in back and secure, wrap ends around and pin. Wrapping hair around the elastic give a finished look to messy hair styles.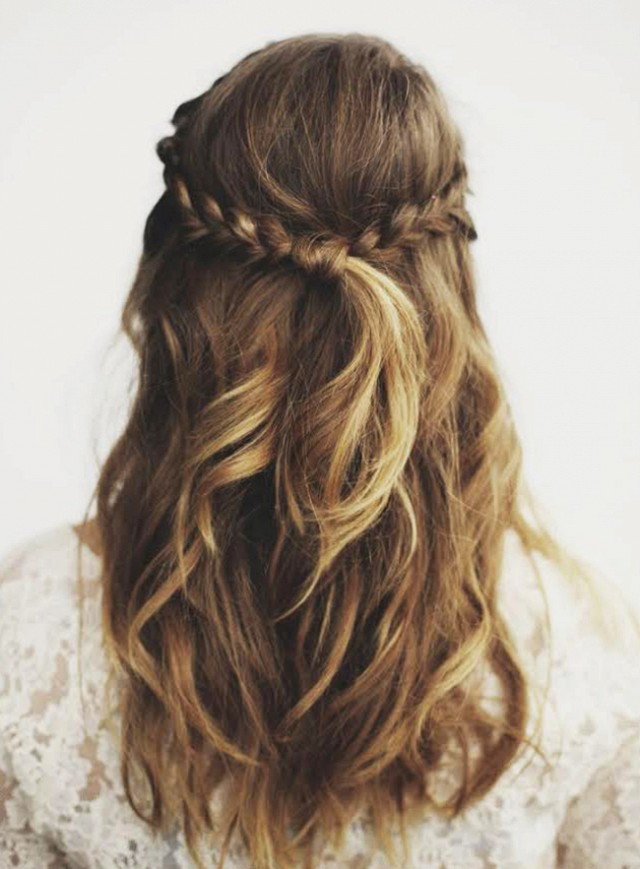 Photo: Pinterest
3. Not a Braid, Braid
Not to worry if you can't do braids at all. Secure hair in low pony then do your best with a couple of twist and secure again.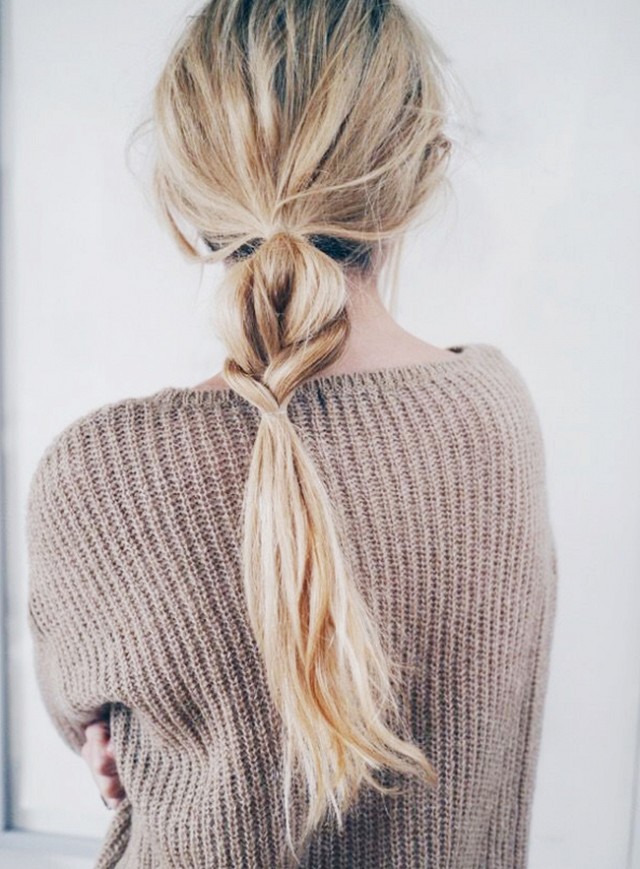 Photo: Pinterest
4. Make the Most out of your Bobby Pins
This one is pretty self explanatory. Tip: make sure the texture side of the bobby pin is down and place the bobby pin at the bottom of the triangle last.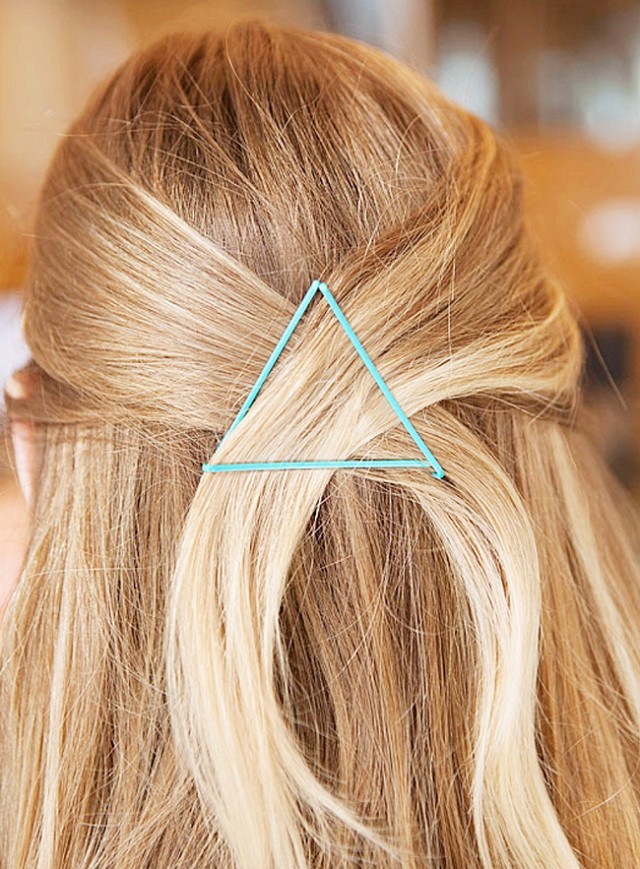 Photo Source: Cosmopolitan 
5. Major Mess Bun
I mean does this need any explanation? I didn't think so.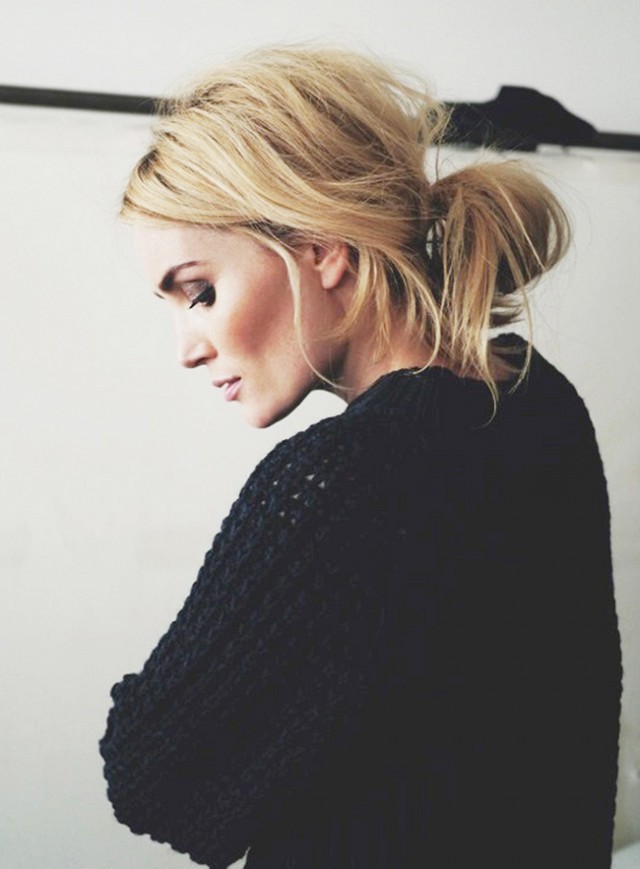 Photo: Camilla Pihl
6. Half-up Upside Down Bun
Secure your half up hair. Twist and loop into an upside down bun and pin.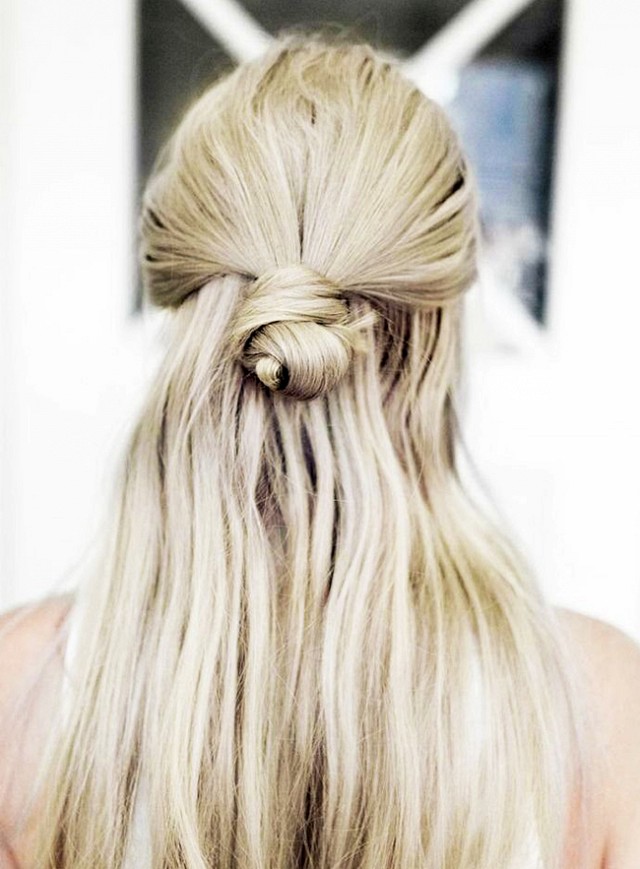 Photo: Pinterest
We'd love to hear your thoughts, simply comment.
Featured Image Source: Camilla Pihl