All About the Overalls
Overalls are something I've always wanted to dive into, but I must admit I've been a little nervous. Even as a stylist you can have reservations about certain styles and pieces. For me, it was the fact that I felt like I could never find ones the fit right or flattered my figure. I swear I have tried on 50 plus pairs and have yet to walk away with any. When I came across these bad boys at Bardot, I immediately thought they were everything! I was still a little hesitant but said to myself, what the heck and tried them on anyway. I was in love! Beside the fact that they were made for someone who is 6′, and I am 5'1″… But who cares! I threw on some huge platforms and a little hem tape (a great stylist trick!) and I was good to go.
I love these for so many reasons but mostly because they hug me in all the right places. I am not normally  one to wear anything too fitted, but since they had a waistline I didn't mind. I paired them with a simple choker and fun sunnies to finish the look. I didn't want to go overboard on accessories as these overalls are a statement all on their own.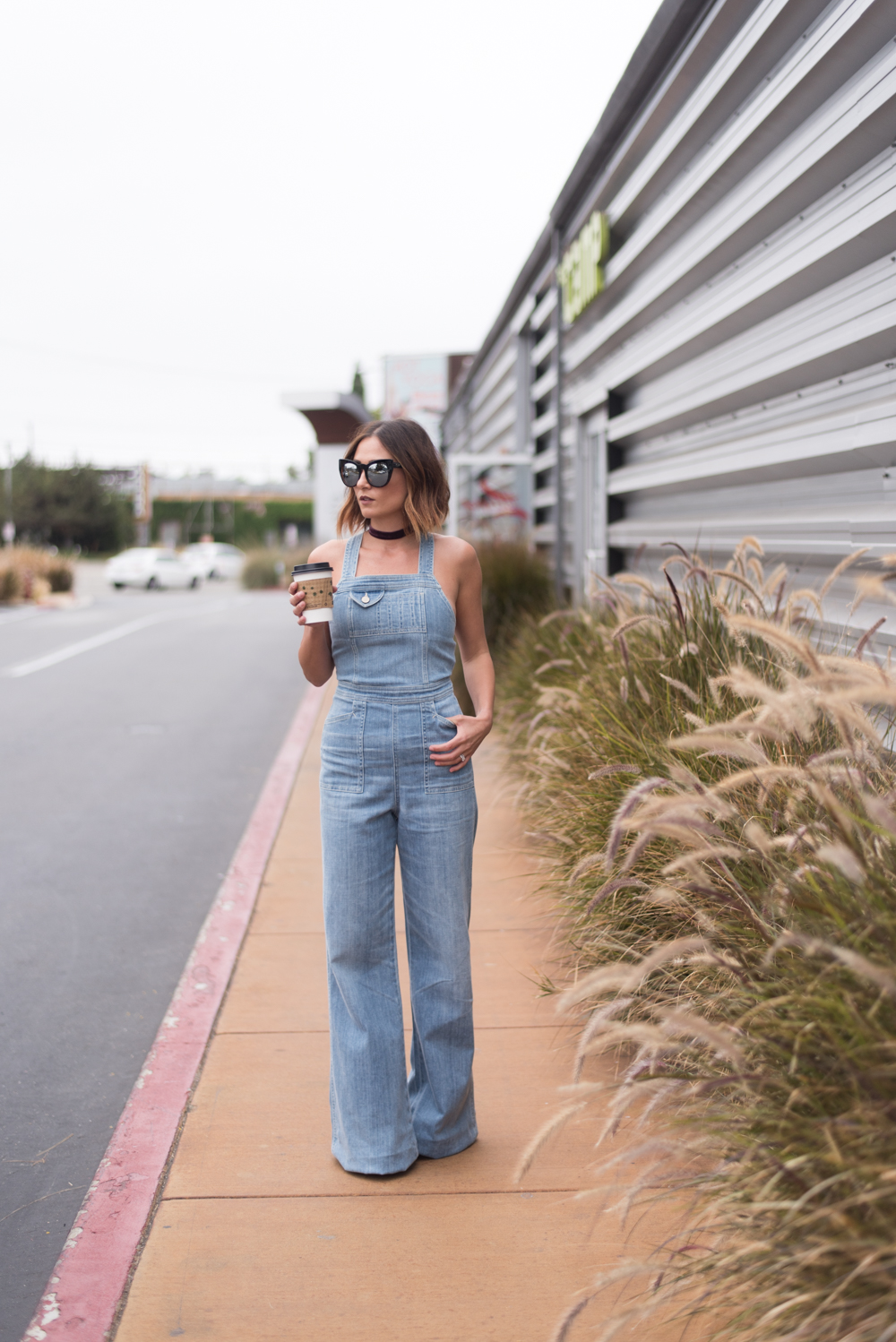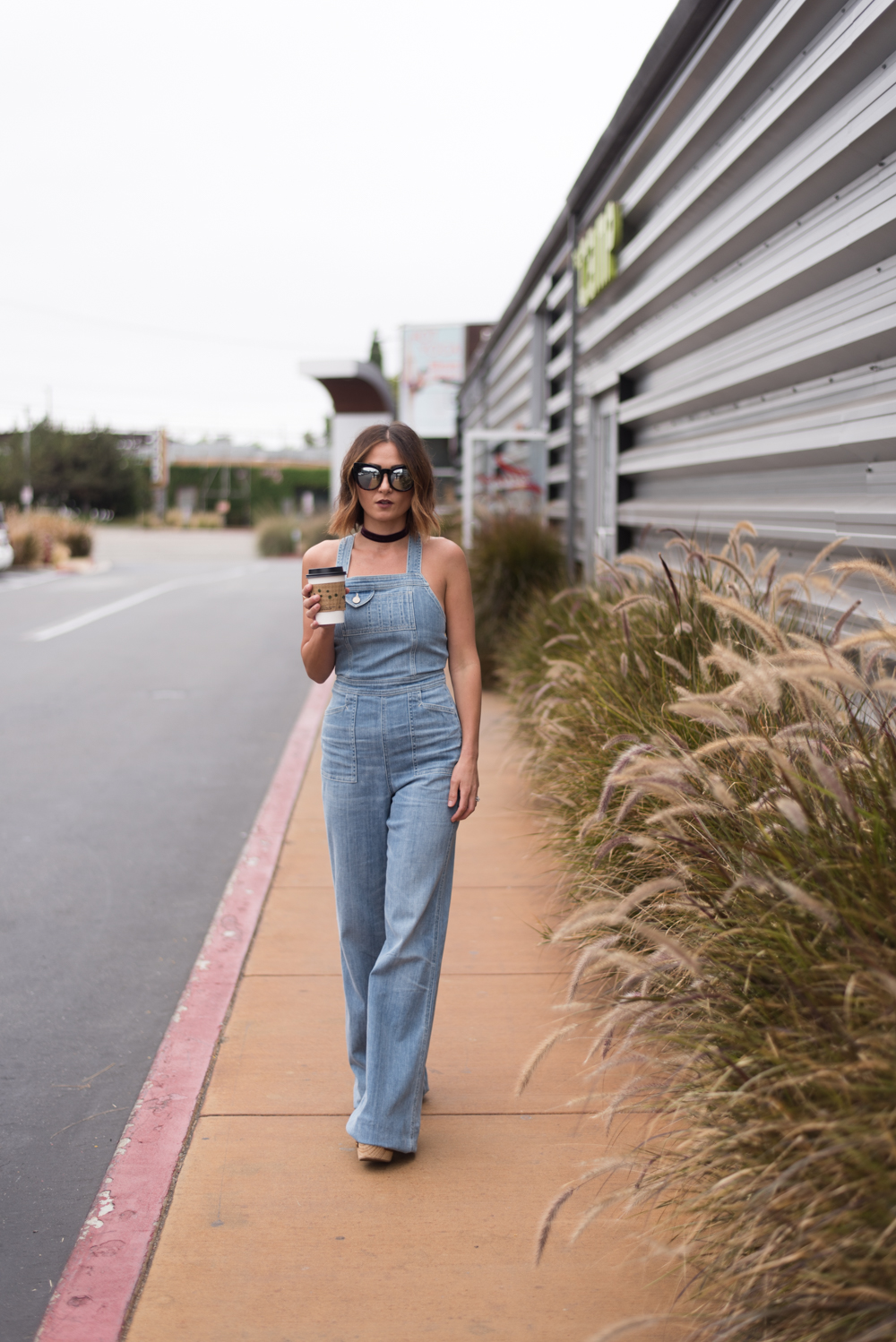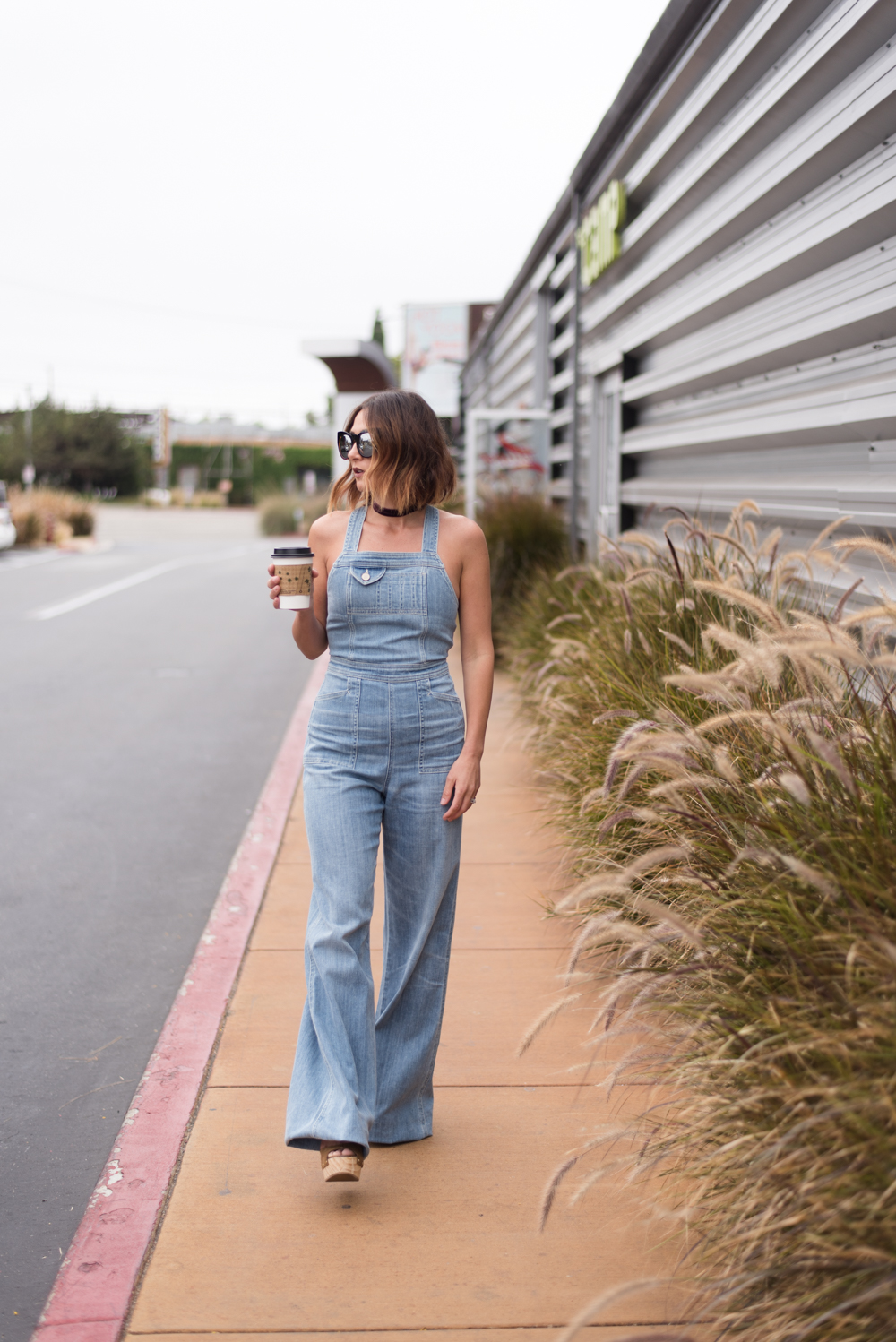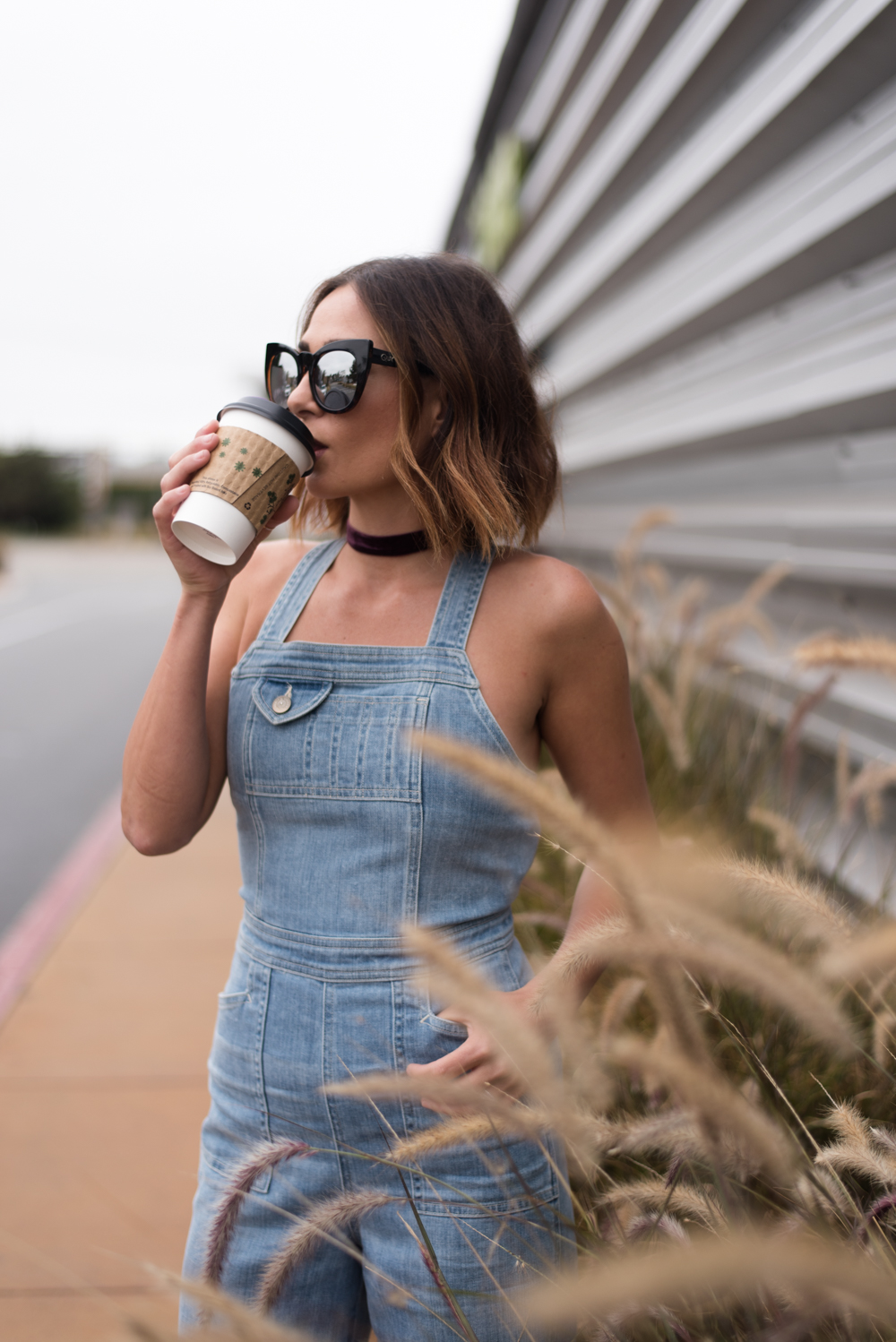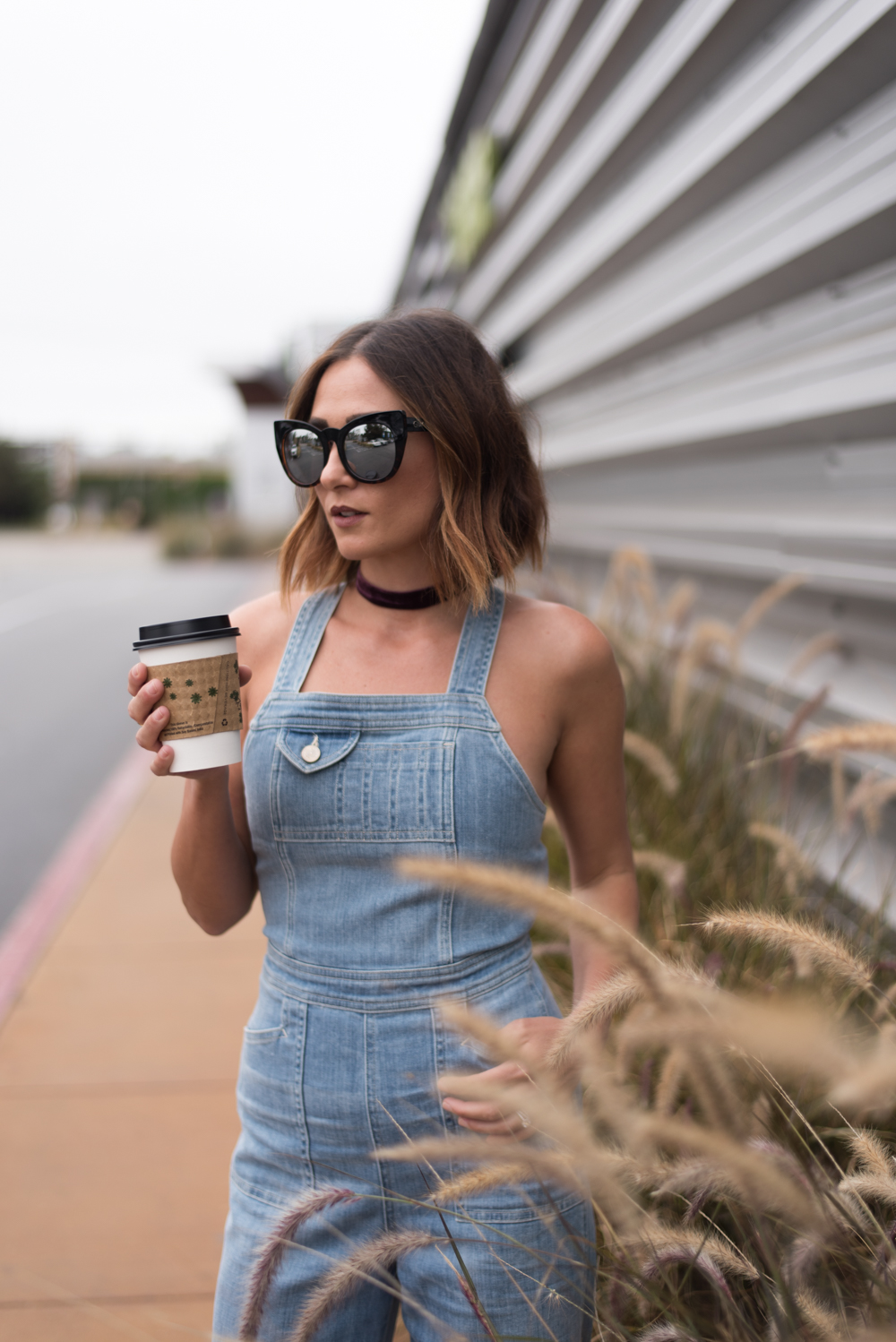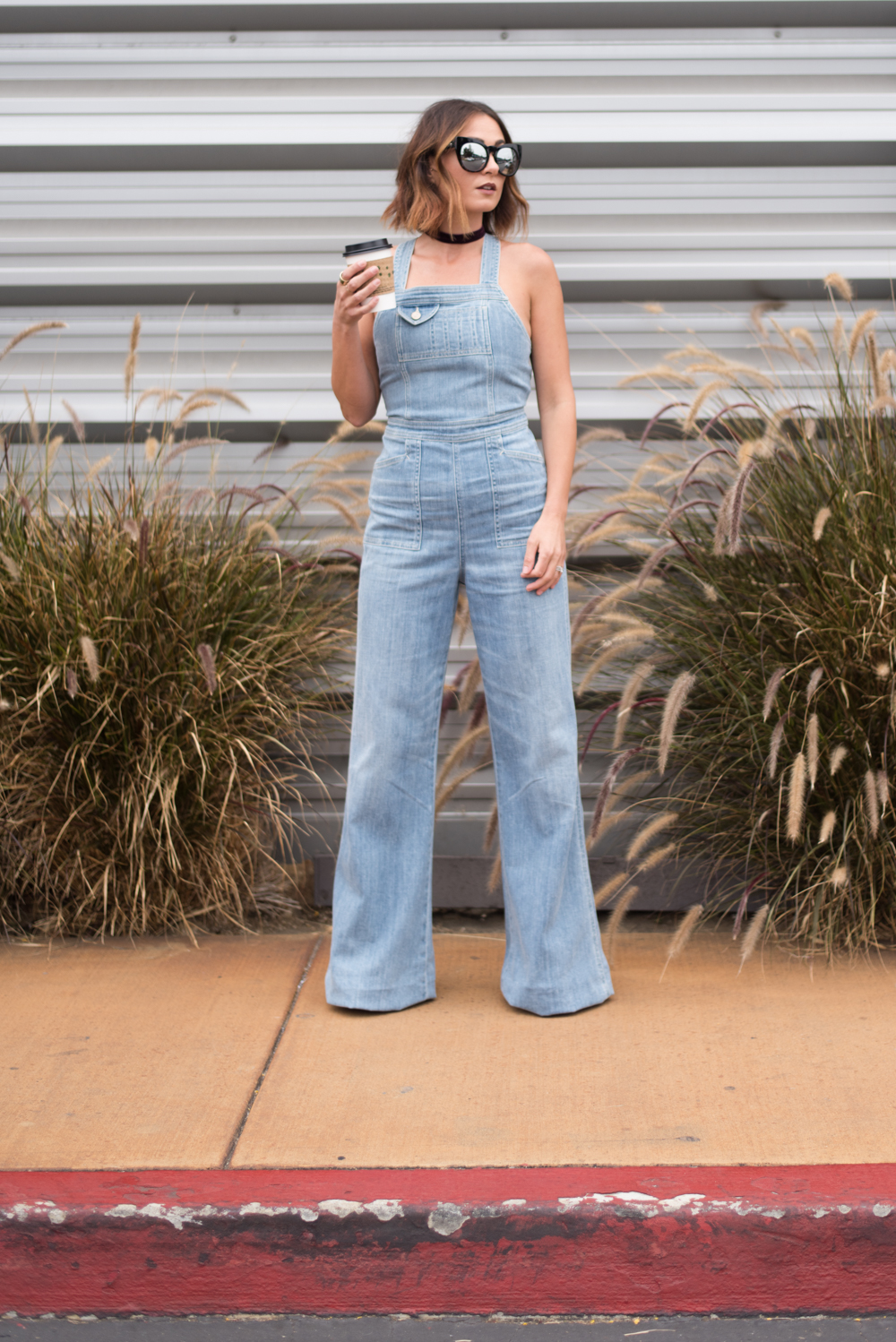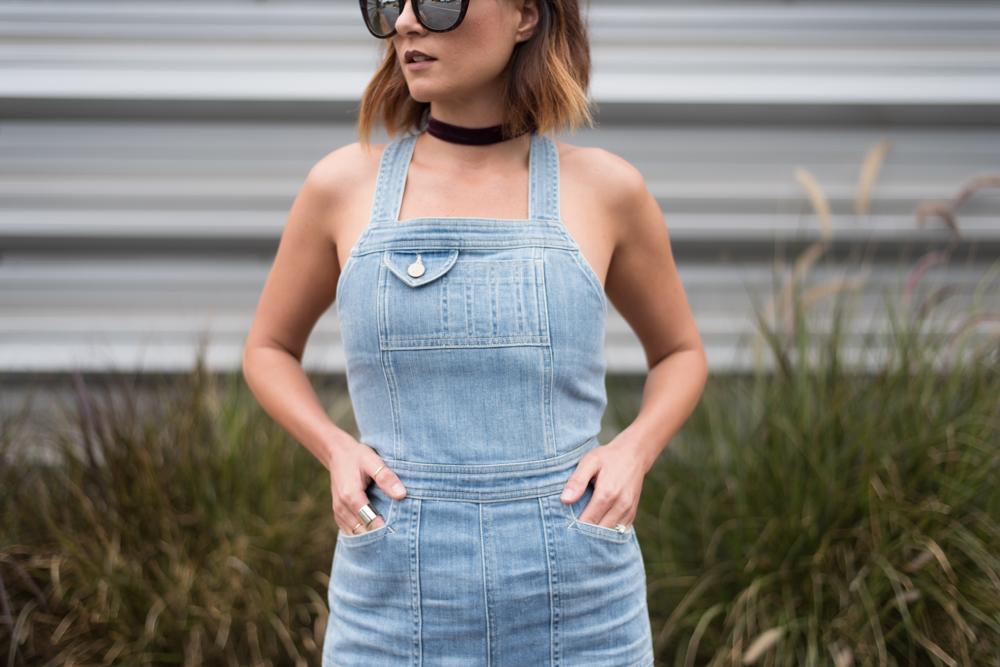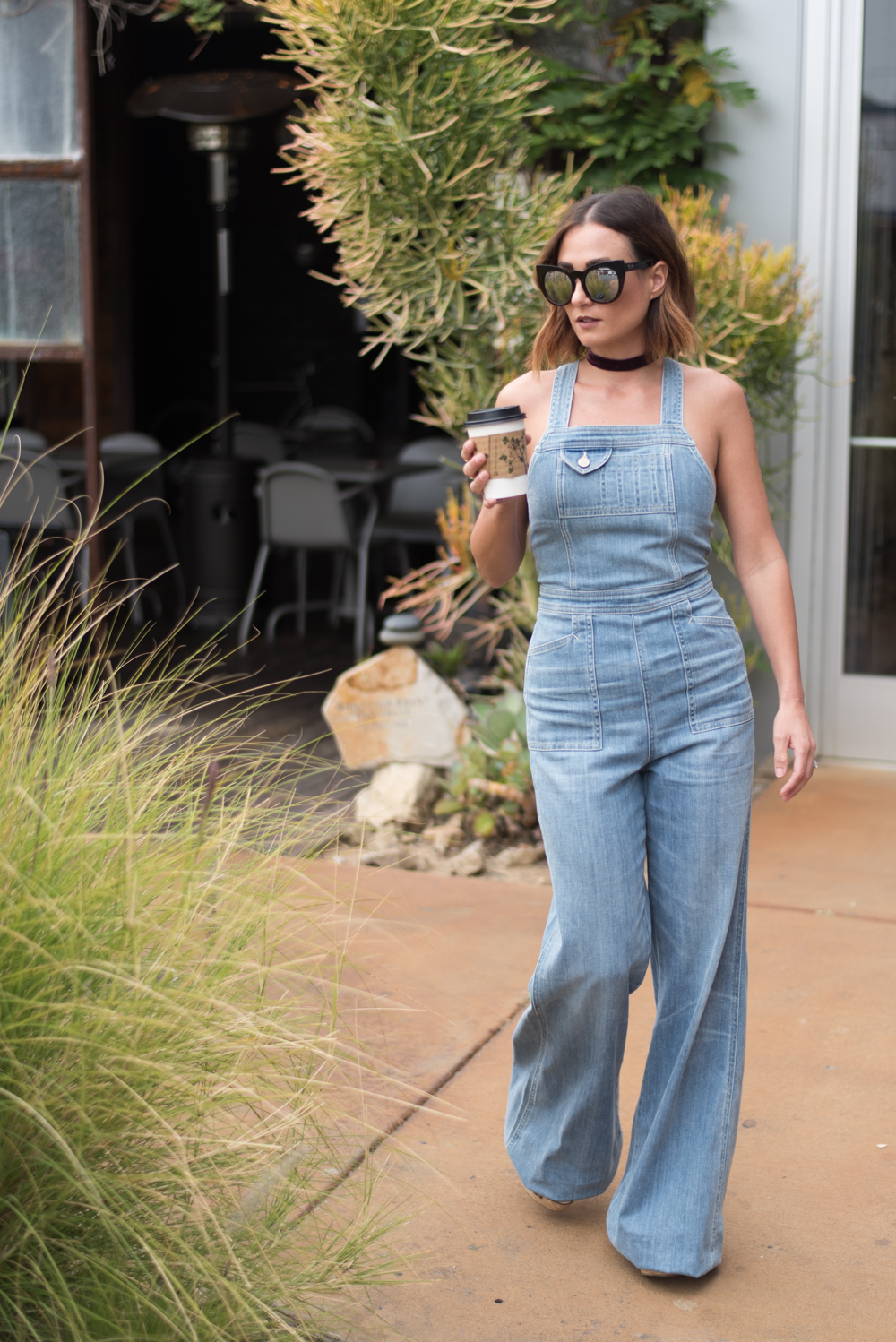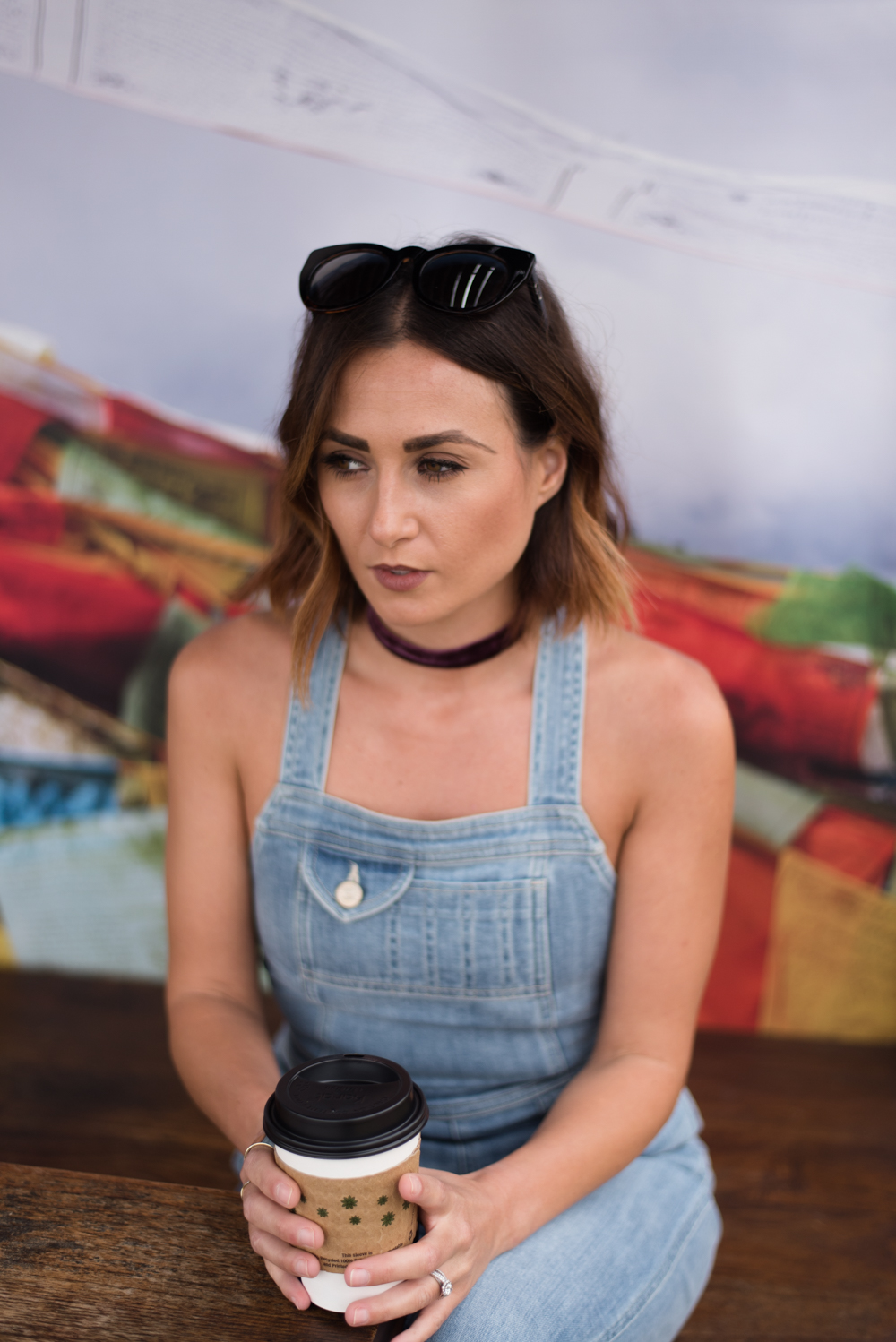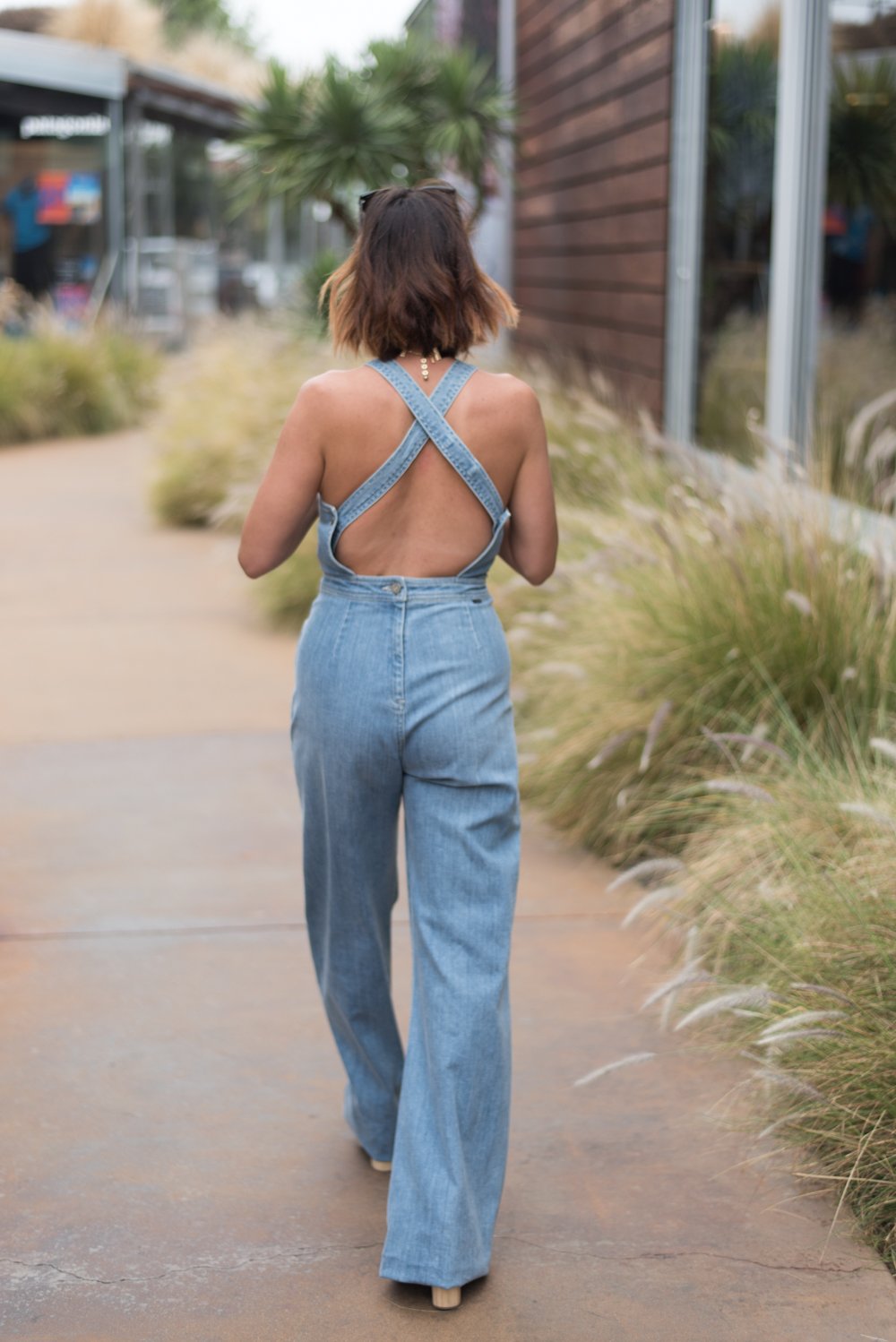 Overalls: Citizens of Humanity from Bardot (call 949.515.2710)
Are you a fan of overalls? Tell us what you think in the comments below!
Katie Keyes Photographed by Rachael Dickens