Denim Cutoffs & Cleobella
This look is a perfect combination of two of my favorite San Clemente boutiques, Swirl Boutique and COVE. Del Mar street in San Clemente is one of my favorite places to shop and you know I can never stop in to just one store… shopaholic. I spotted this Cleobella blouse in the window at Swirl and HAD to try it on. I loved the deep V neck line with the tie. I'm pretty busty, and normally a low neck line like this would not work on me. To my surprise, the tie was the perfect added detail to show off just a little extra skin while still allowing me to wear a bra. After the try on was a success I knew I wanted to pair it with the denim cutoffs I had just picked up at COVE.
Living at the beach, especially during the summer, I spend most of my days off in a pair of denim cutoffs and a tee (or in a dress covering my bathing suit), so a great pair of cutoff shorts is a must. High waisted and slightly distressed are the perfect combo. Paired with a few choice accessories: this floppy hat, which I'm loving for summer, and chunky heel sling back mules, my cleobella and denim cutoffs combo was the perfect, not too casual look for a saturday cruising around town!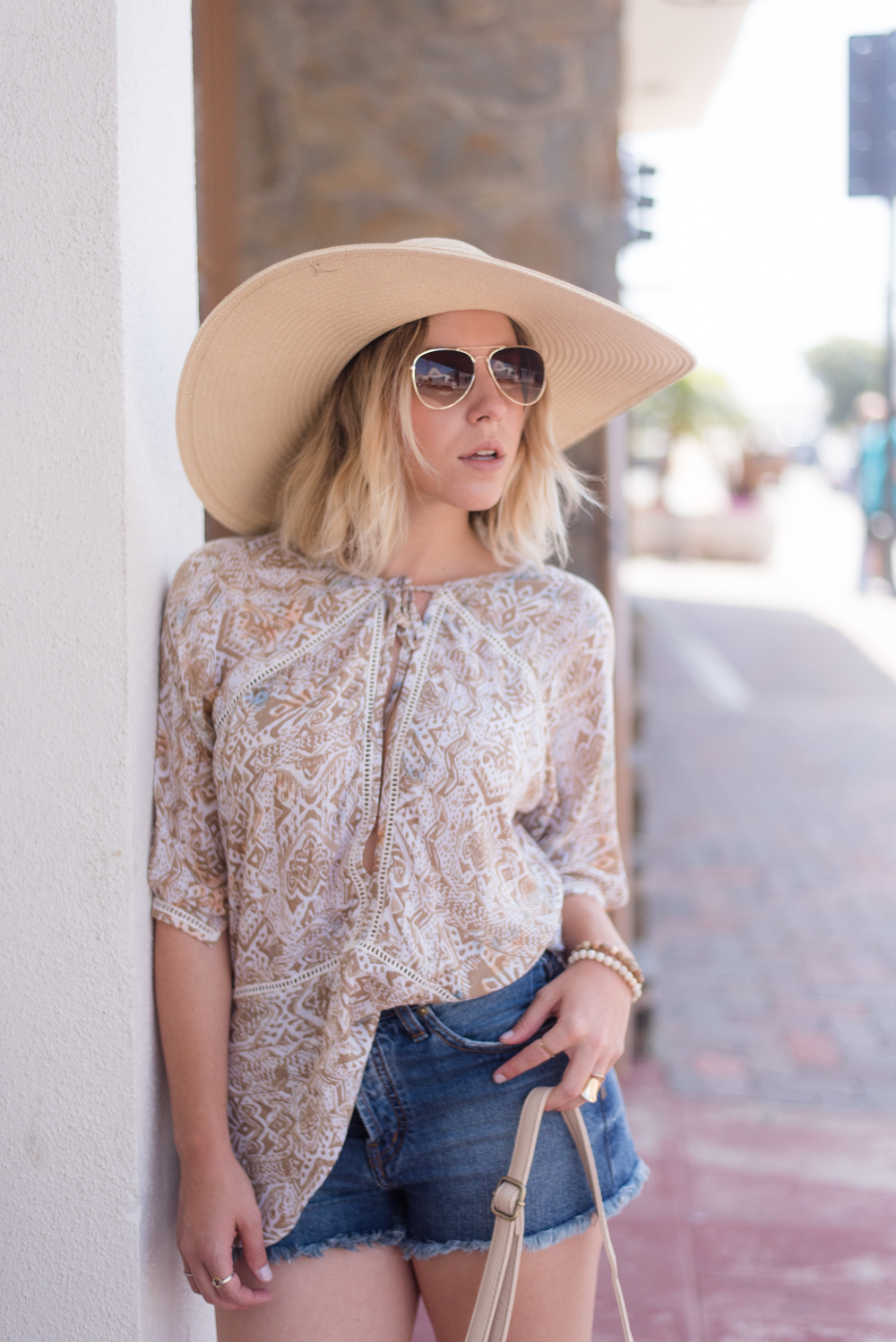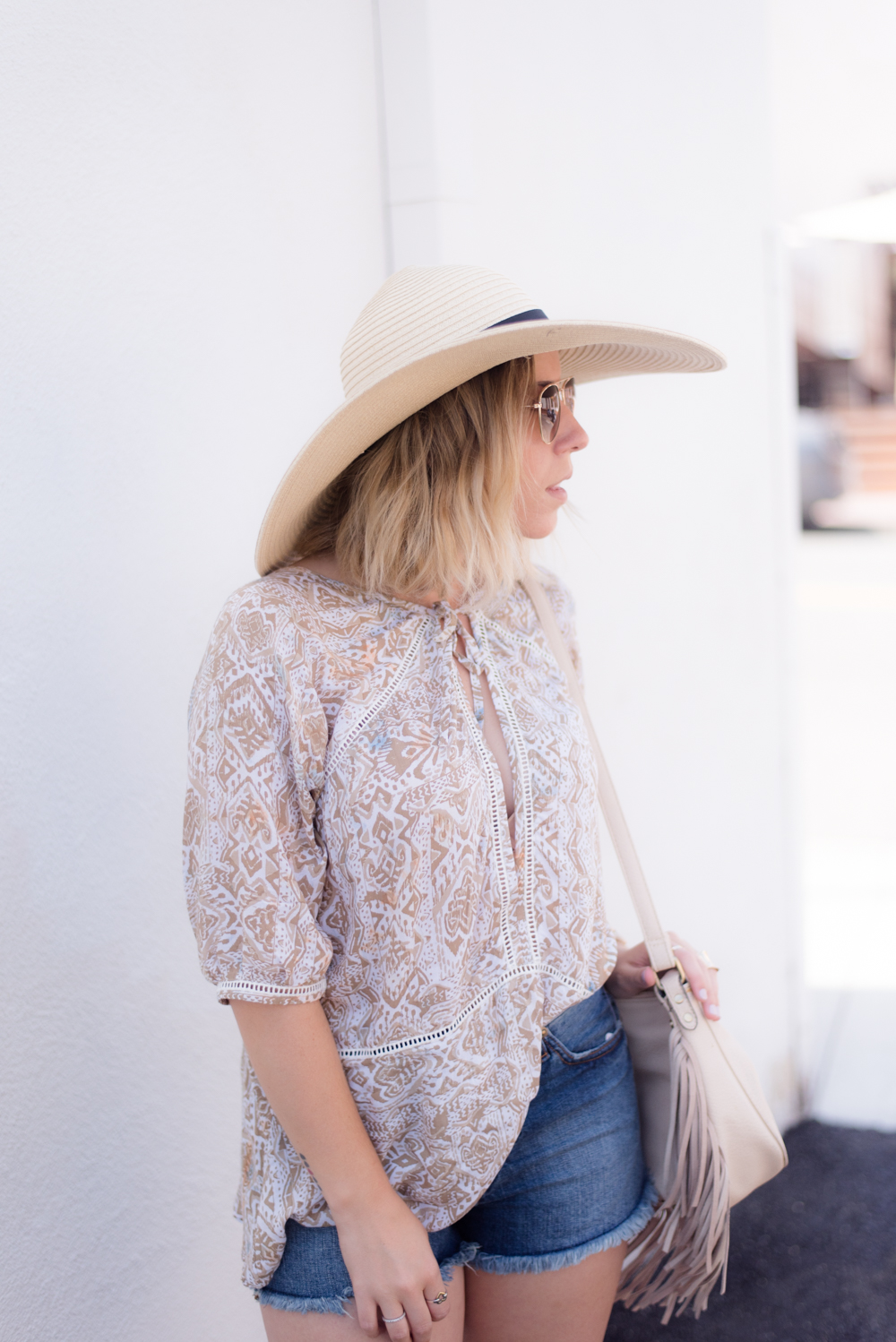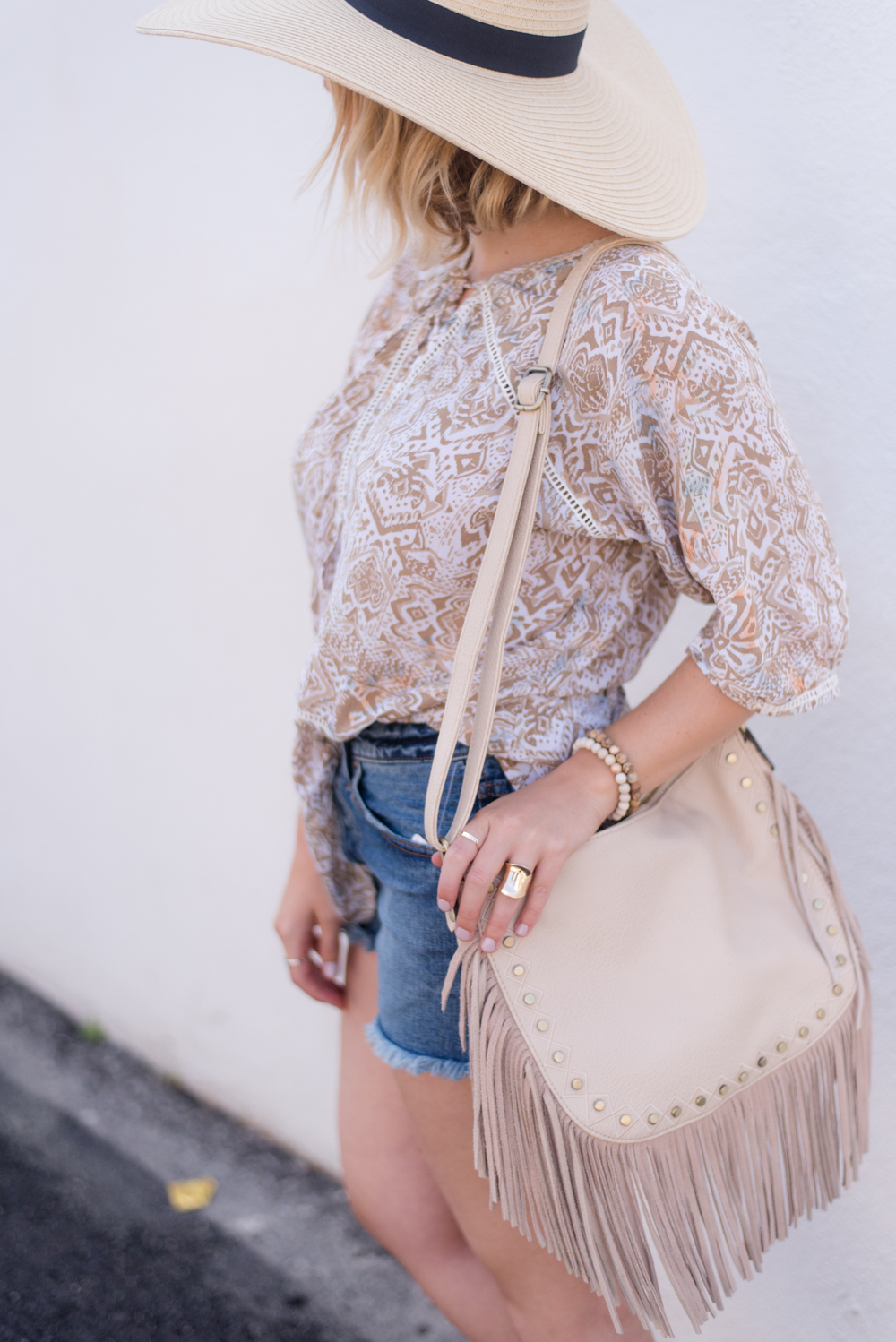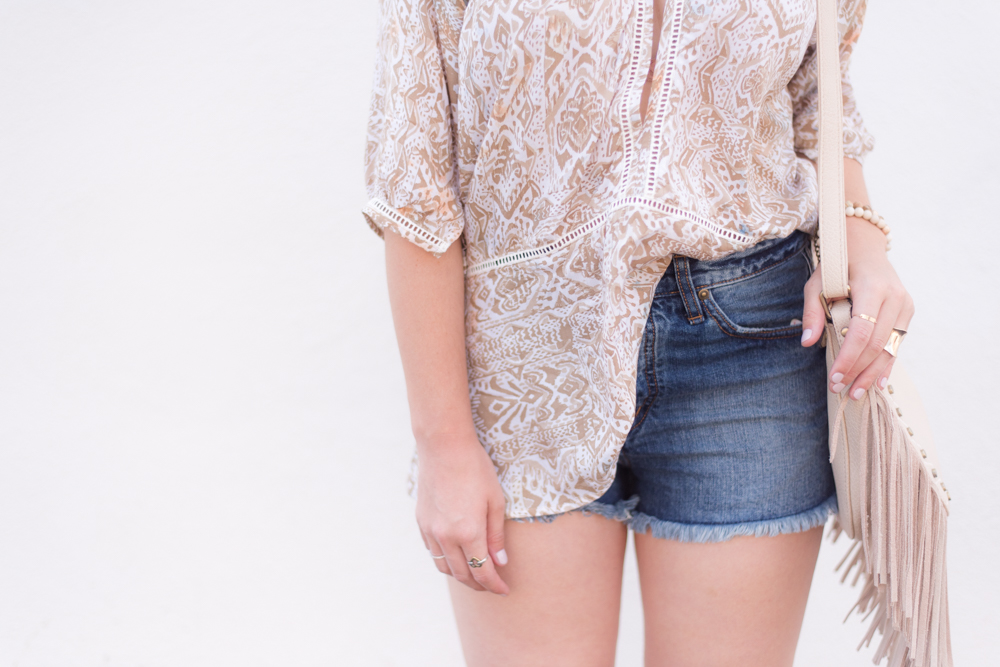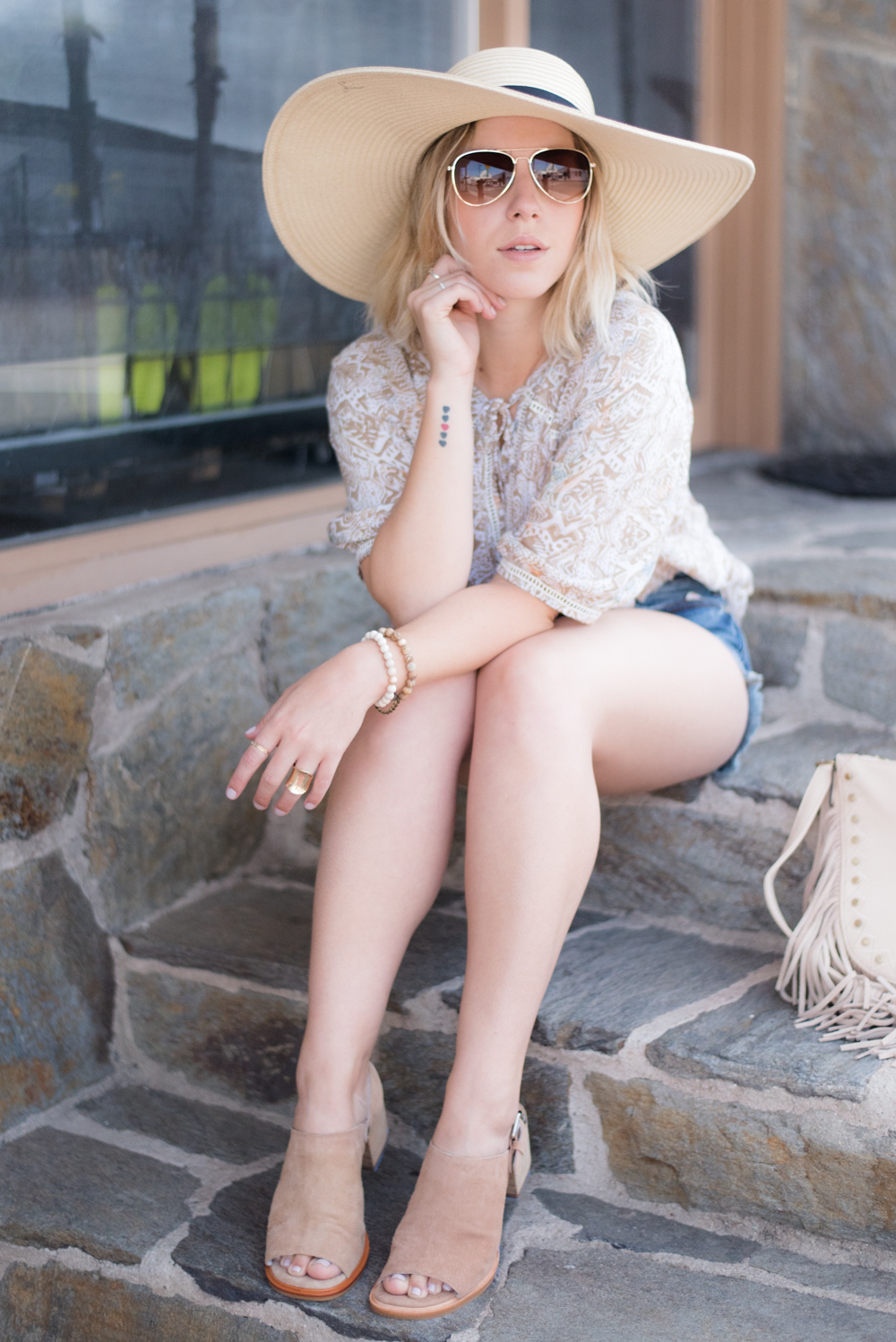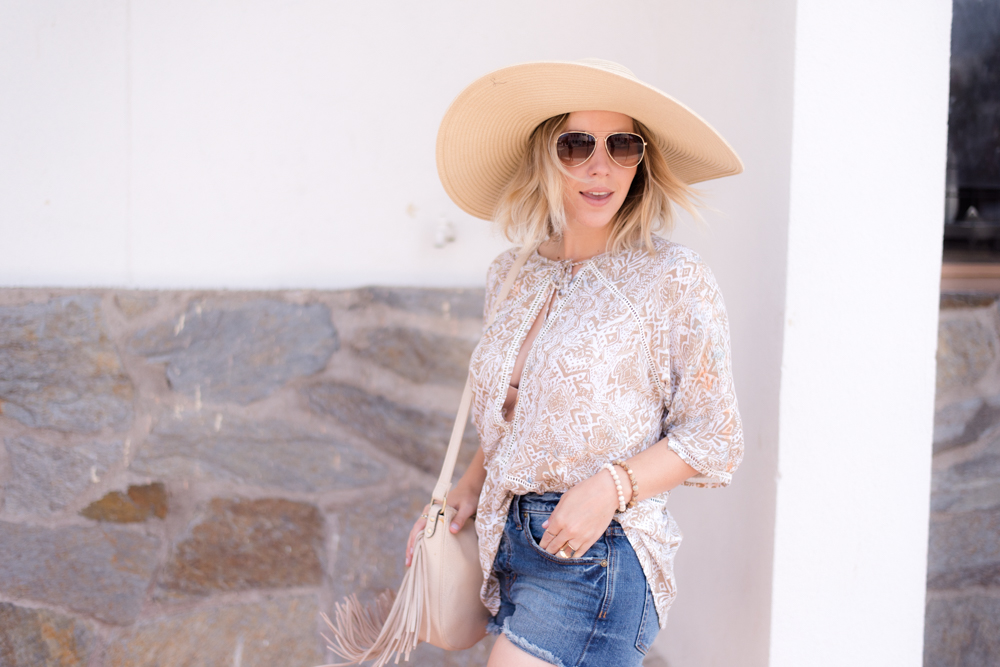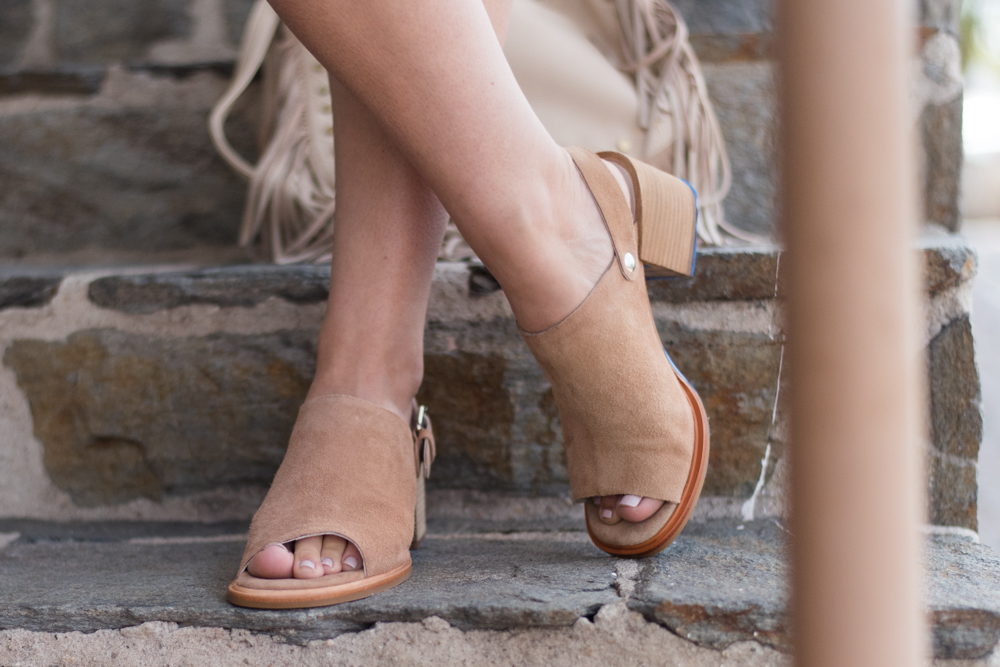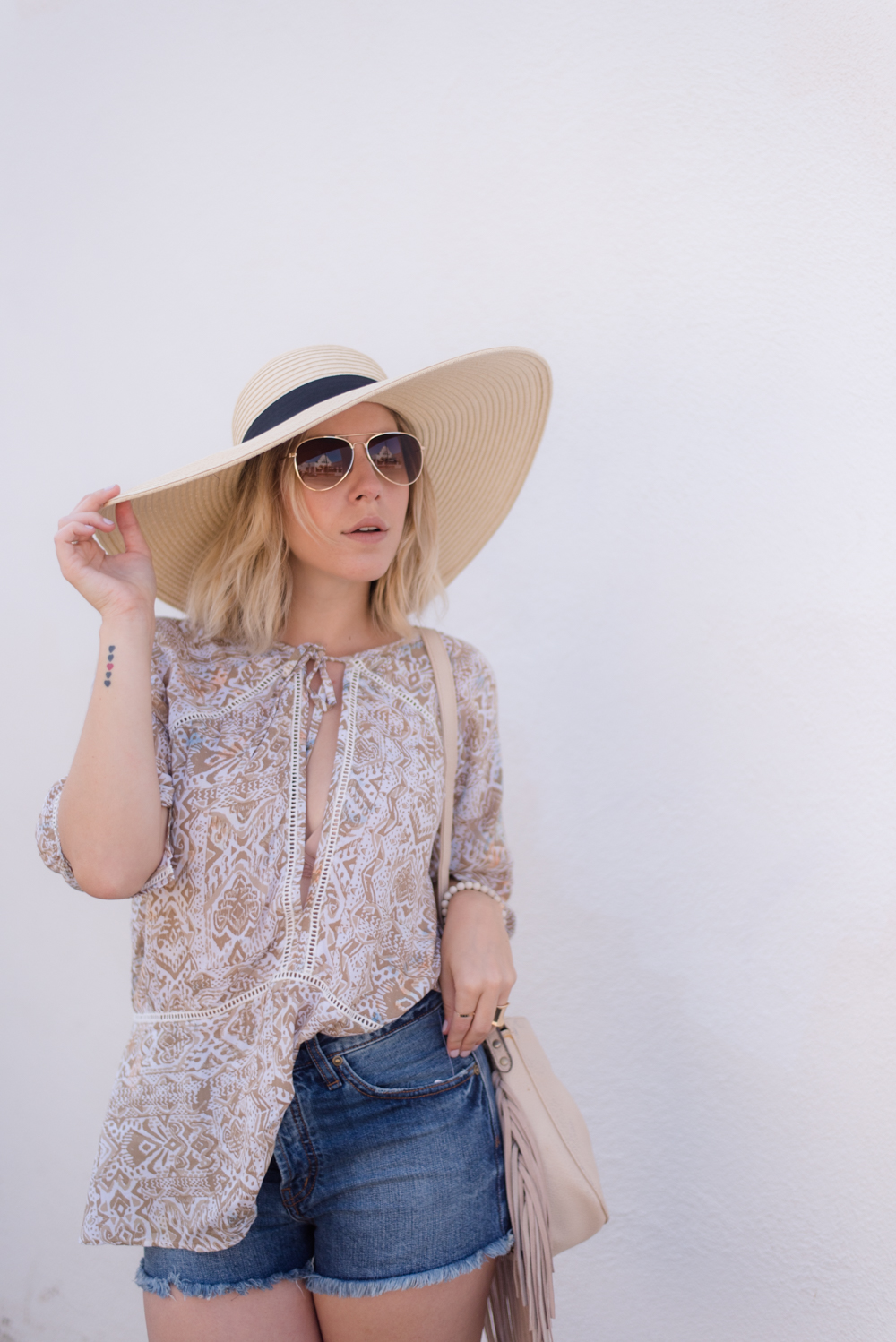 Top: Cleobella from Swirl Boutique// Denim Cutoffs: Free People from COVE// Hat: Forever 21// Shoes: Jeffery Campbell from Swirl Boutique// Sunglasses: Laguna Exchange// Statement Ring: Epic Boutique
Natalie Dickens photographed by Rachael Dickens