Military Style
The Influence of Uniforms on our Street Style
From army jackets and peacoats to sailor pants and stripes, military uniforms have been influencing our street style for decades. Fashion designers, bloggers and style lovers alike constantly channel the details and edge of military uniforms.
Top Gun
Aviators and a flight jacket are a great way to channel your inner fighter pilot.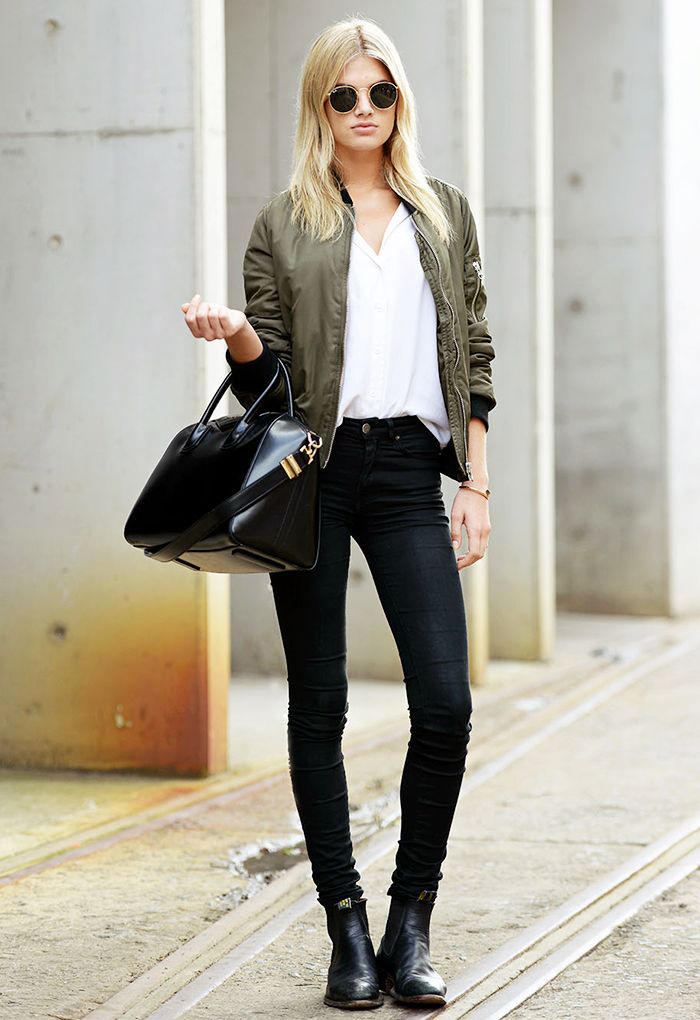 In the Army Now
Fatigues have influenced every thing from mini skirts to jumpsuits.
Sail Away in Style…
Sailor uniforms have been equally influential to fashion. Check out these military style looks I love, from simple striped tees with crisp white jeans to very chic, high waisted, wide leg, button front slacks.
Photo Sources: 1. Stockholm Style Feature Image & 2. Oracle Fox 3. Sincerely Jules 4. Always Judging 5. Pinterest 6. Memorandum 7. Oracle Fox 8. Tulla Vintage 9. Ring my Bell 10. Who What Wear