Why we ♥ Renee
Hanger Shortage
I've been thinking of all the reasons I think Renee is amazing and to be honest there are too many to count. For those of you who are just hearing about Renee and her blog Hanger Shortage it's time to take note of a true talent, not to mention- dedicated, hardworking, kind, and beautiful all in a tiny, but mighty package. Oh did I mention she is a clothing designer too? Yes, Renee not only has her blog, Hanger Shortage but she is the designer of her own line-16th Colony. The best part about all of Renee's amazing talents is that none of it has gone to her head. For all of Renee's talents, which also include photography and making video interviews for Hanger Shortage, she is equally kind and generous with her time and talent. Yes, she can do all of this and has time to be part of our blogger series! What's not to love!
Renee's blog stands on it's own with a her own take on fashion, not just her's but she also showcases other talented women. Renee created Hanger Shortage to highlight up and coming designers and artists. She hand picks each subject and films inside their homes and workspaces to showcase their personal style and unique career paths. We love a girls girl!
Make sure to stay up-to-date with Renee by following her on social media, including Facebook | Hanger Shortage | 16th Colony, Instagram | Hanger Shortage | 16th Colony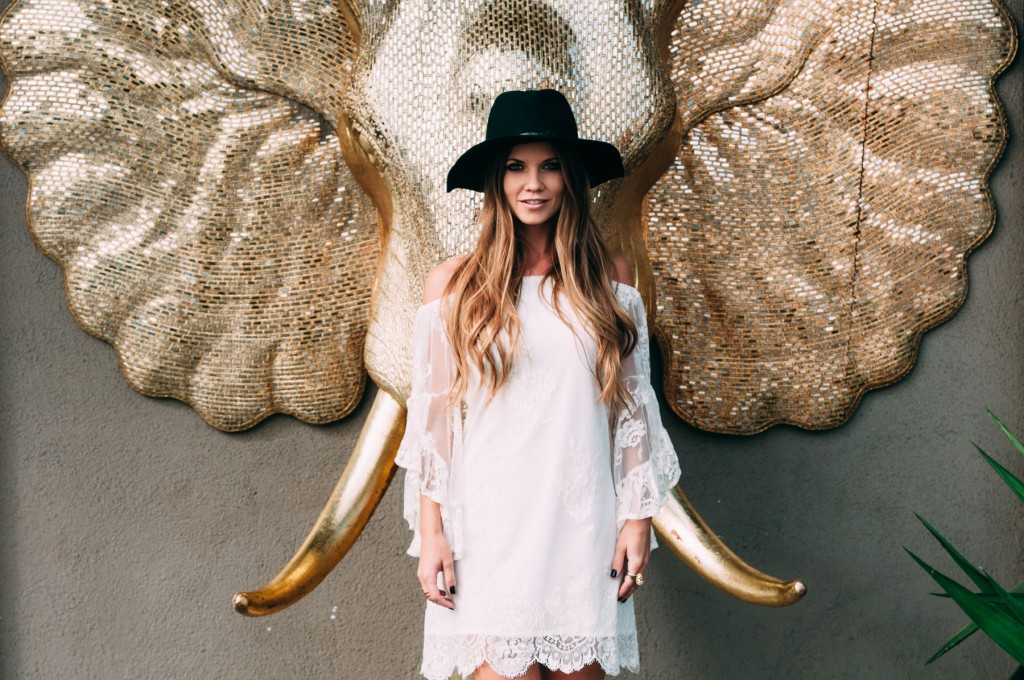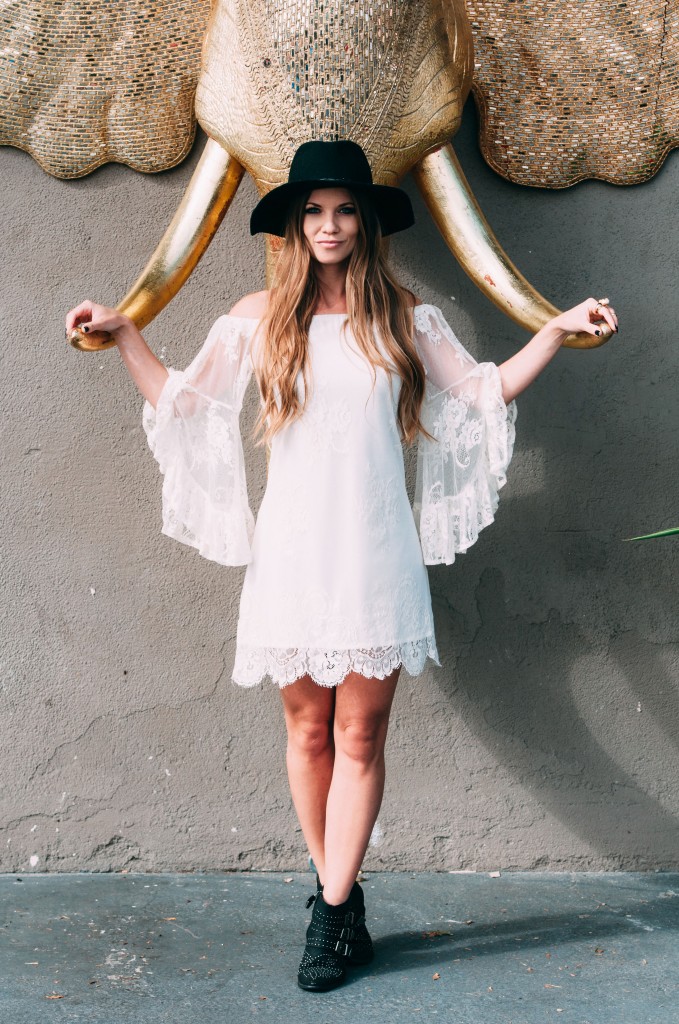 Dress: Jen's Pirate Booty from Modern Romance// Hat & Studded Booties: Renee's personal collection
Q & A
When did you start blogging and what inspired you to start?
My background is as a fashion designer – after the economy took a plunge a few years back, all the companies I was working for were going out of business and I kept getting laid off. So I decided it was time to take control of my career path and create something that nobody could ever take away from me. In 2011, I began freelance designing during the day and at night I started
HangerShortage.com
as a style site that showcases video interviews with notable designers, entrepreneurs and artists. I dig through their closets with them and discuss their unique careers and senses of style. Soon after, the site evolved and I created the blog portion as well – where I still focus on designer and boutique profiles, along with style, art, music and recommended destinations, all through my love of photography.
Describe your personal style and what influences it.
My style can be described as Edgy-Boho. I definitely have that bohemian aesthetic but I like to add a rocker element to it.
Where do you find inspiration for your blog posts?
It comes from so many various things going on. For example: new seasons, emerging designers, tradeshows/fashion events, local hot spots, travel destinations and film and photography projects.
Are there other bloggers that you admire?
What is the one item in your closet you can't live without?
A poncho of course! Ponchos are the ideal piece for California, which is why two years ago I sought to design a line based on just that. The brand is called
16th Colony
and currently features both meticulously handmade tops and outerwear infused with a carefree Southern California vibe. For me, a poncho gives such a particular feeling when wearing one and I wanted to encompass that artsy and mysterious mood into my own line.
What fall trend are you most excited about?
I don't typically get into trends, my style is pretty honed-in to what really reflects me and how I feel. But I can say that I'm really looking forward to busting out my leather jacket again.
What is your next "must-have" purchase? 
The answer is always going to be a new pair of black booties – the obsession is real.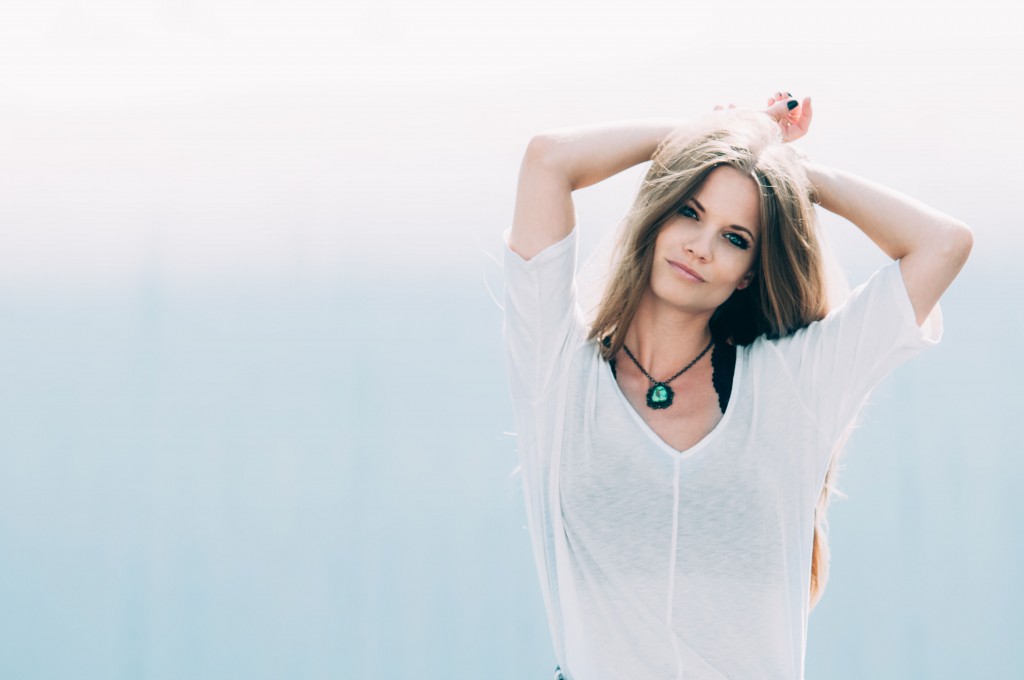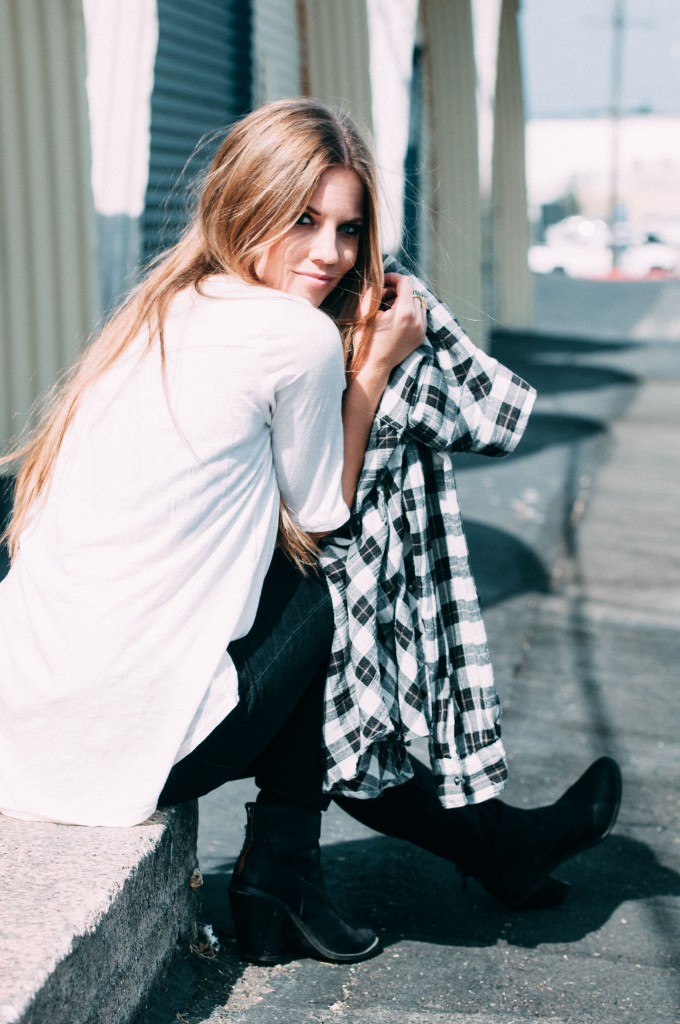 Tee: Michael Stars// Flannel: Free People// Jeans all from Modern Romance
The Boutique | Modern Romance
Modern Romance has the best of both worlds… Located in prestigious Fashion Island, Modern Romance has been a mall staple for more than 20 years while still maintaining the service  and intimacy of boutique shopping. While we all need to stop by the Mall, it's nice to know you can still support local and small business at the mall. Modern Romance has the best of the best when it comes to boutique brands OC gals covet like Novella Royale, Jen's Pirate Booty, and Flynn Skye just to name a few.
Stay up-to-date on all new arrivals and happening at Modern Romance by following them on Facebook.com/modernromanceboutique  & Instagram.com/shopmodernromance.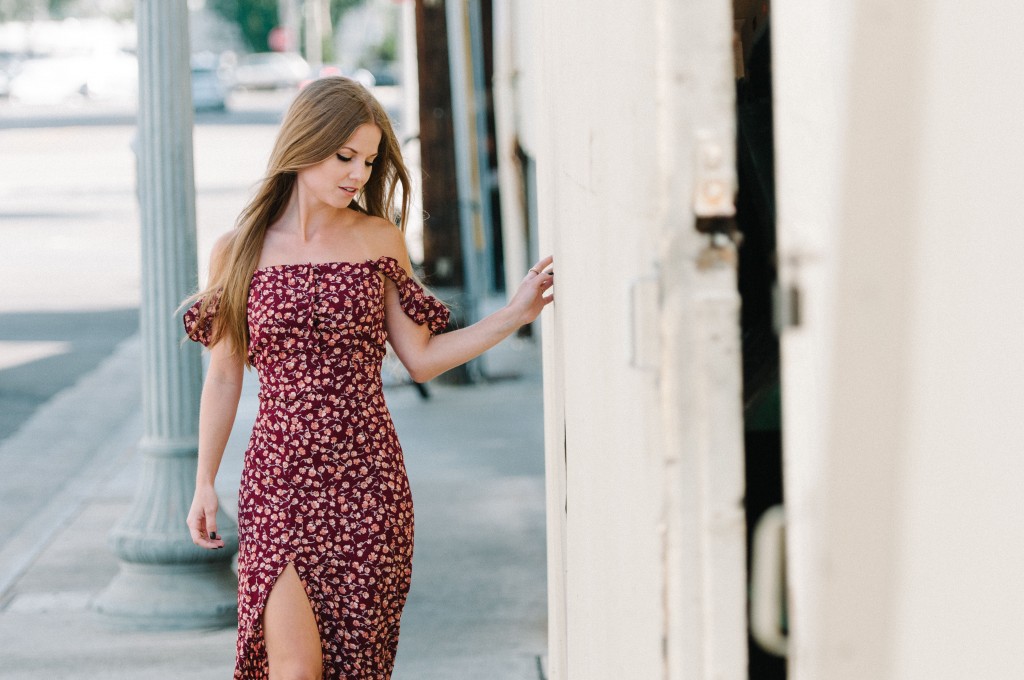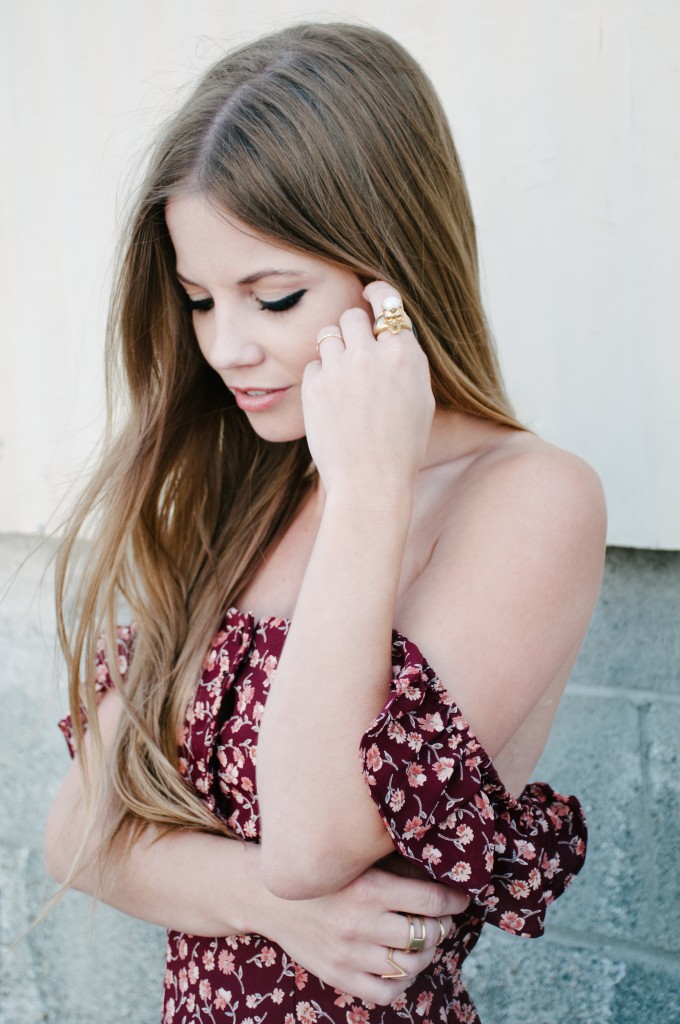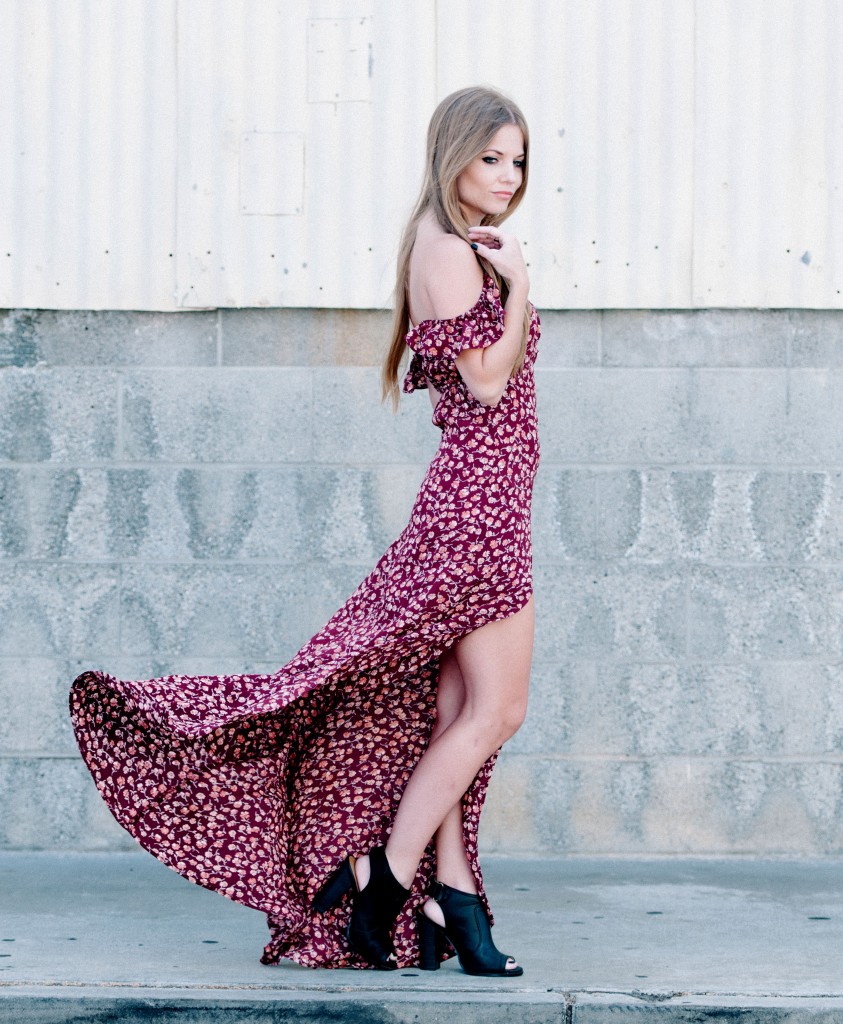 Dress: Flynn Skye from Modern Romance// Peep-toe Booties: Renee's Personal Collection
A Special Thanks…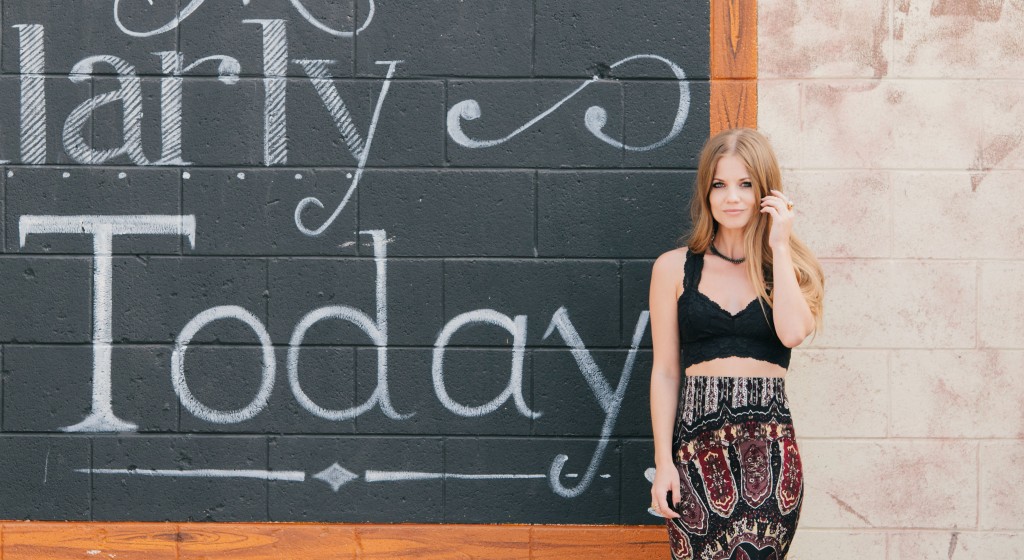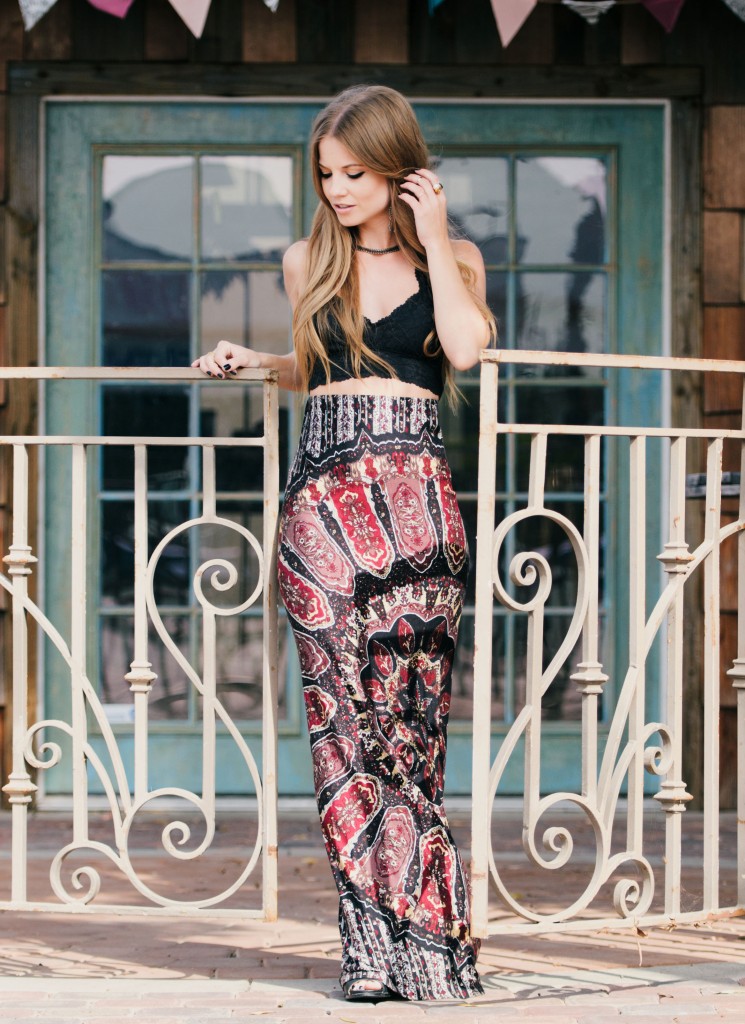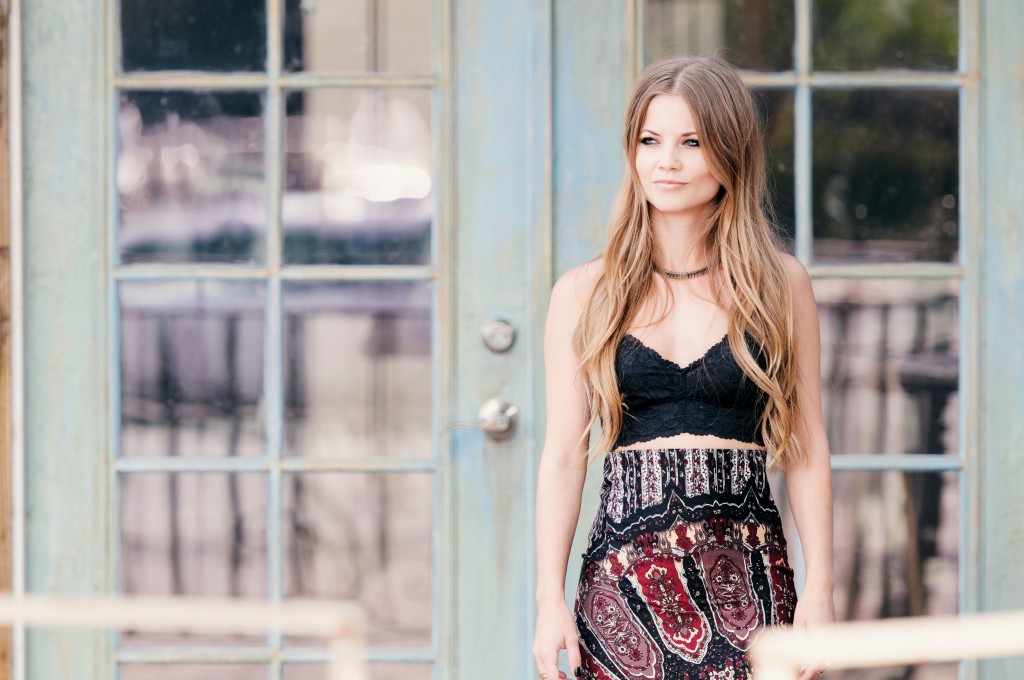 Top|Bralette: Free People // Skirt: Novella Royale both from Modern Romance
Muse | Blogger: Renee of Hanger Shortage and 16th Colony// Hair & Make-up: Rachael Dickens// Photography: Zachary Epstein// Location Manager: Natalie Dickens