Layered in Luxury
with Designer Nancy Fusco
Nan Fusco Jewelry has definitely created a special niche in the artisan jewelry category. Designer Nancy Fusco brings innovation and imagination to the table. Her collections are unusual, wearable and unique, with the ability take your style to next level of effortless sophistication.
Each piece of Nan Fusco Jewelry is meticulously hand crafted by Nan herself. She has mastered the fusion of fine and fashion jewelry with diamonds, exotic stones and unusual components that are completely unexpected in the realm of traditional jewelry. The quality of her pieces (almost all are one-of-a-kind) are extraordinarily detailed. Not only in creativity, but innovative design and construction. Nan personally selects each stone and artifact, based solely on what inspires and captivates her upon first glance. Whether it's an unusual fossil that is millions of years old, or a piece of forest floor fallen moose antler.
"I work with the highest quality, natural, precious, and semi precious gemstones to give my clients the very best in unique artisan jewelry."
Most of us, including me, have a few special pieces of jewelry we covet and wear everyday. I've been an admirer of all things Nan Fusco since we first met a few year ago. And yes, I mention not only the brand but the woman herself, because she is incredible on so many levels. I've been fortunate to get to know her over the years and her generosity, kindness and humor is right on par with her unique talent. I'm happy to say I have one of her bracelets as one of my everyday treasures, thanks to my Mom. Of course, she's also a big fan of Nan's as well, and wears her Nan Fusco pieces daily.
If you see something you love you need to move fast, as each Nan fan knows, these pieces don't stay around for long. Nan Fusco Jewelry is available at a select number of luxury boutiques across the country. In Southern California her line is available at both MiPlace boutiques: CDM 949. 219. 9919 and Laguna Niguel 949. 831. 0566 and Tucci in Solana Beach 858. 259. 8589. You can also call Nan's studio and speak to her directly: 949.281.7400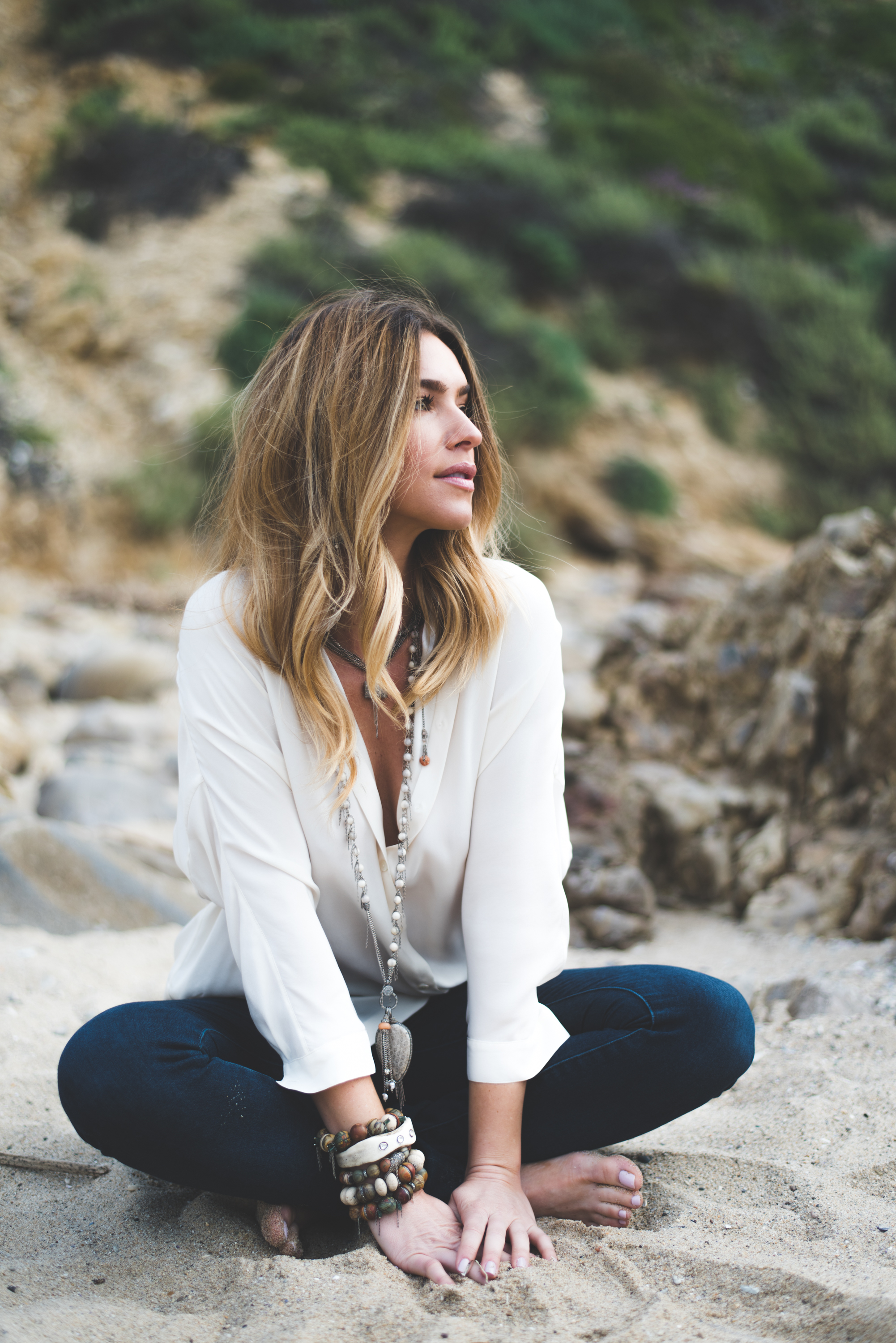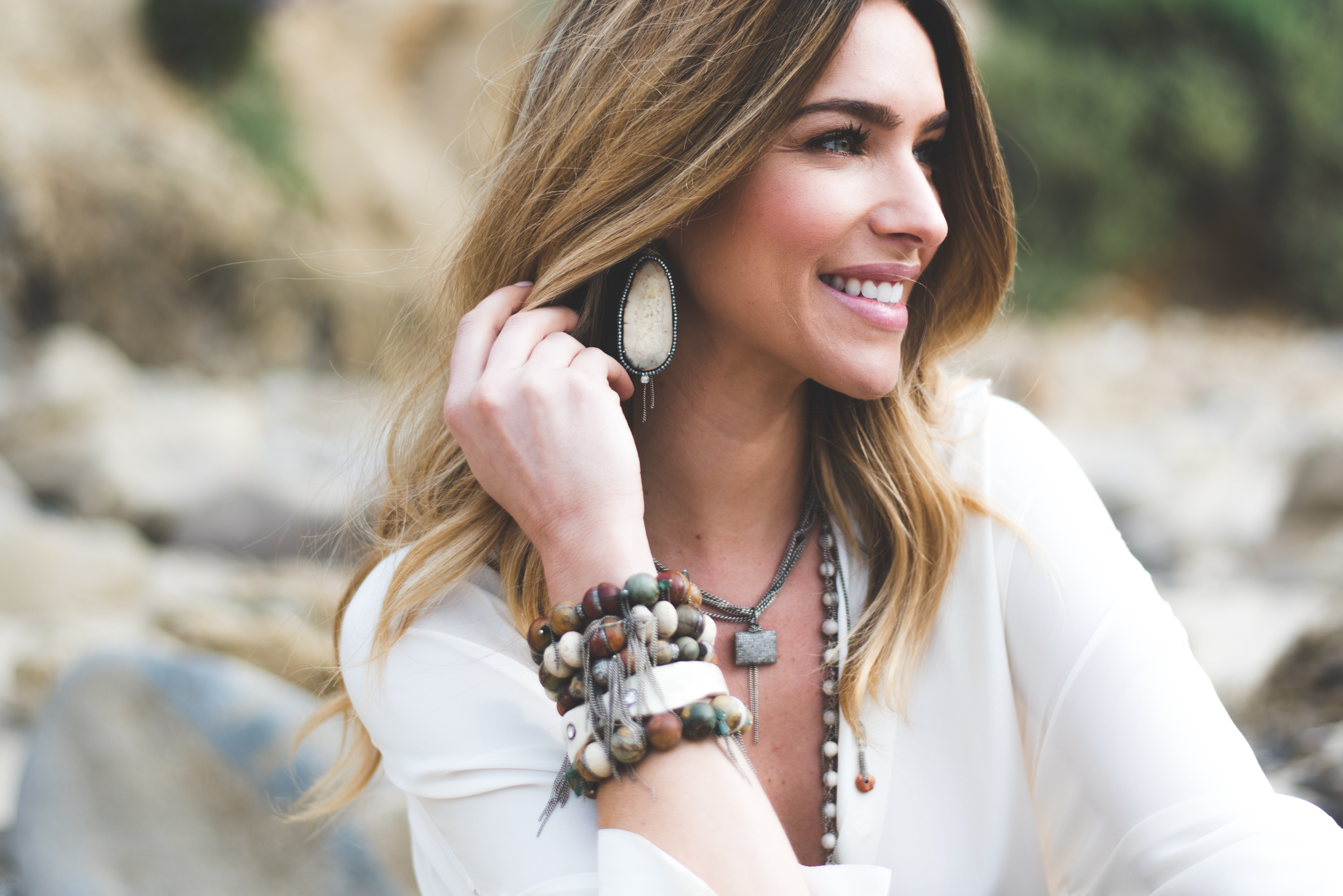 Silk Blouse: Vince. (similar) via Blue Eyed Girl// Jeans: AJ Jeans via Blue Eyed Girl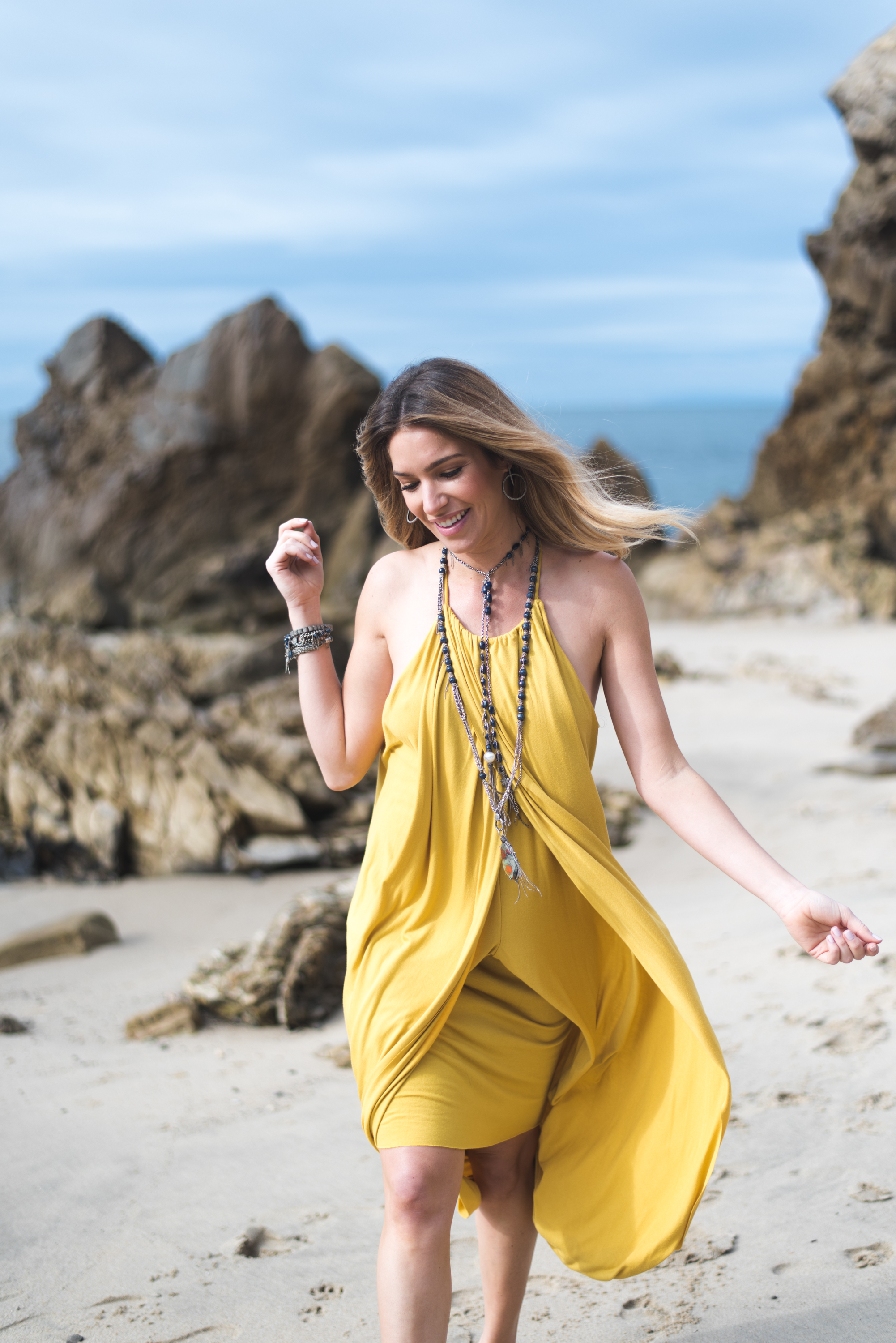 Dress: Huxley + Harper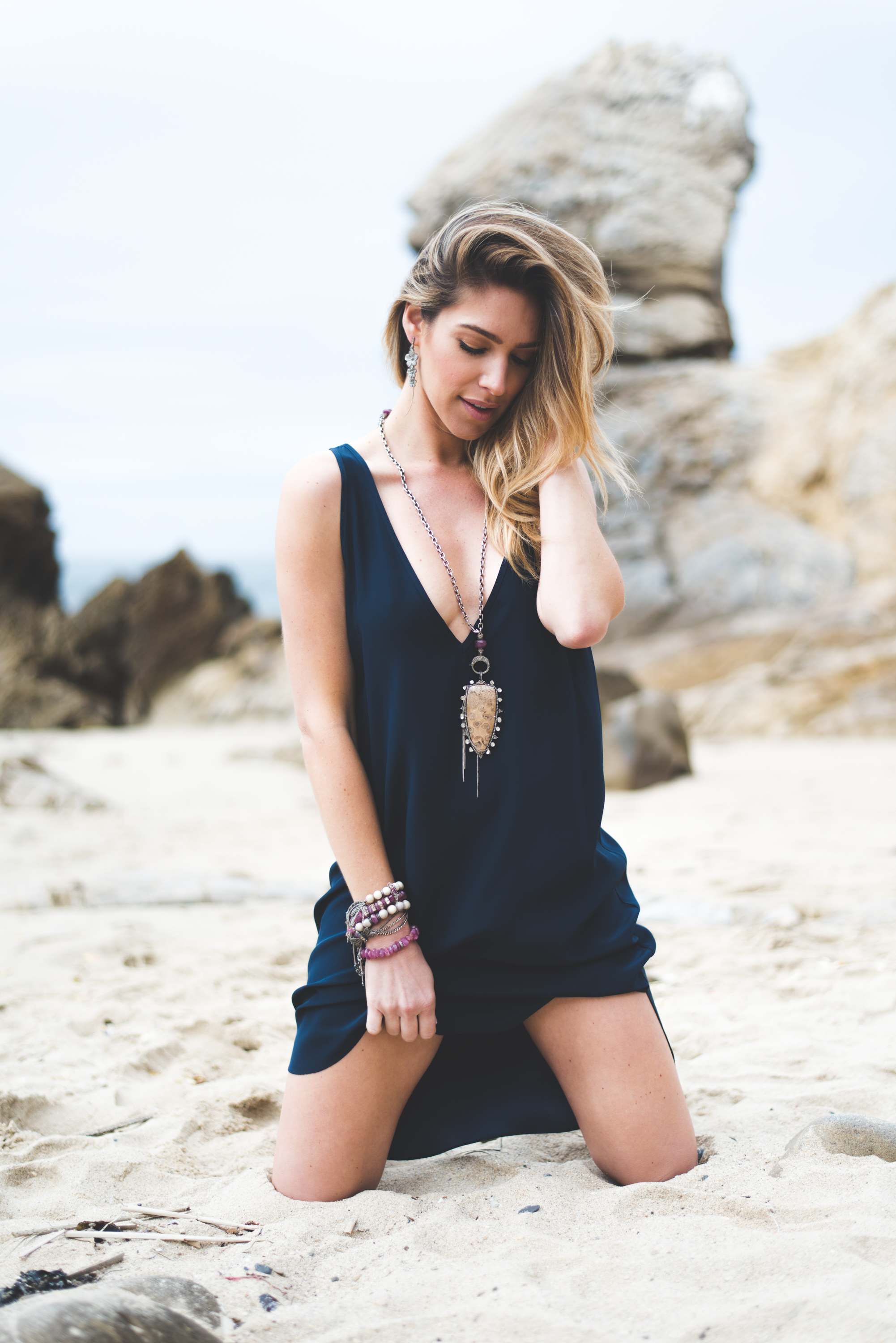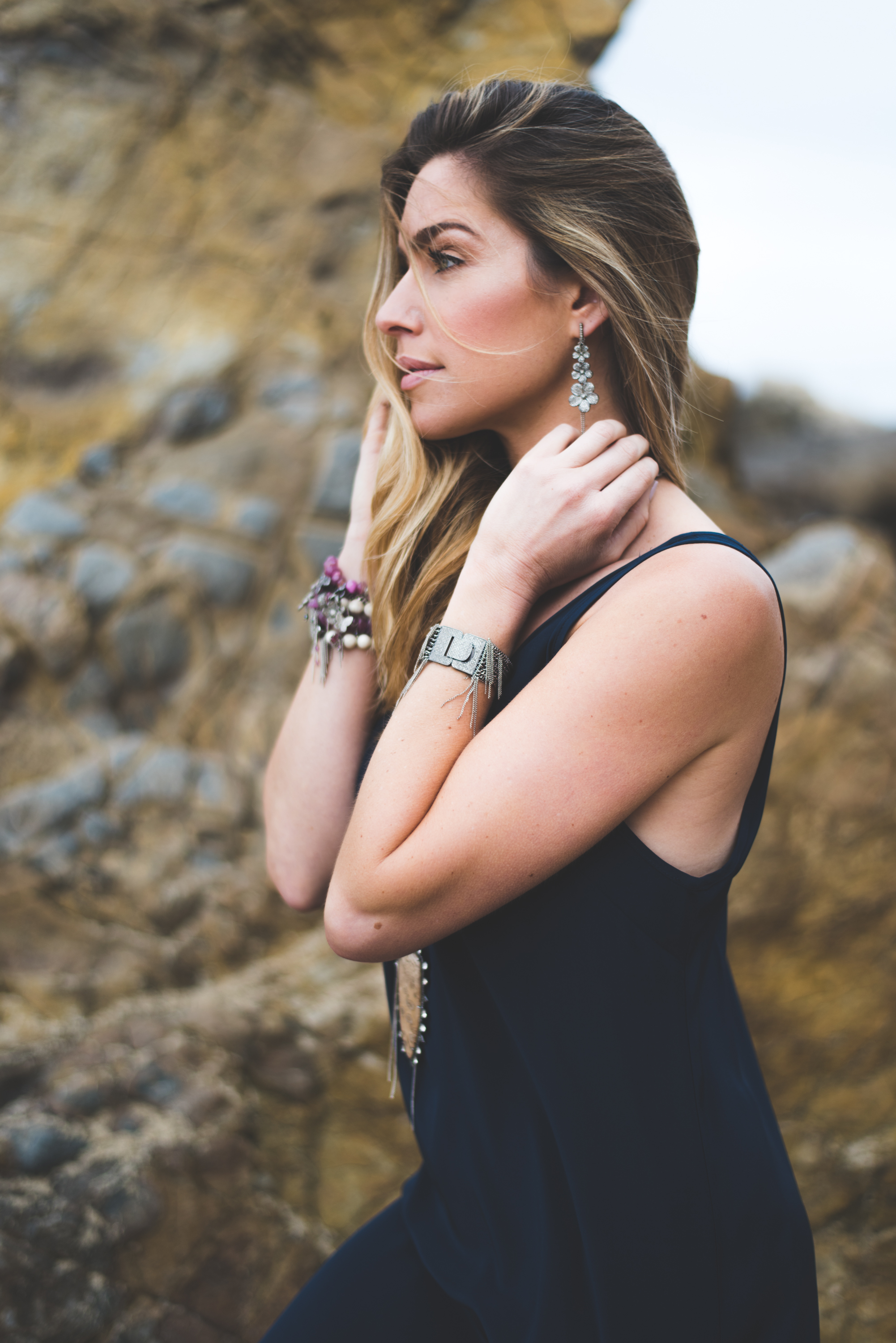 Dress: Amanda Uprichard via Red Fox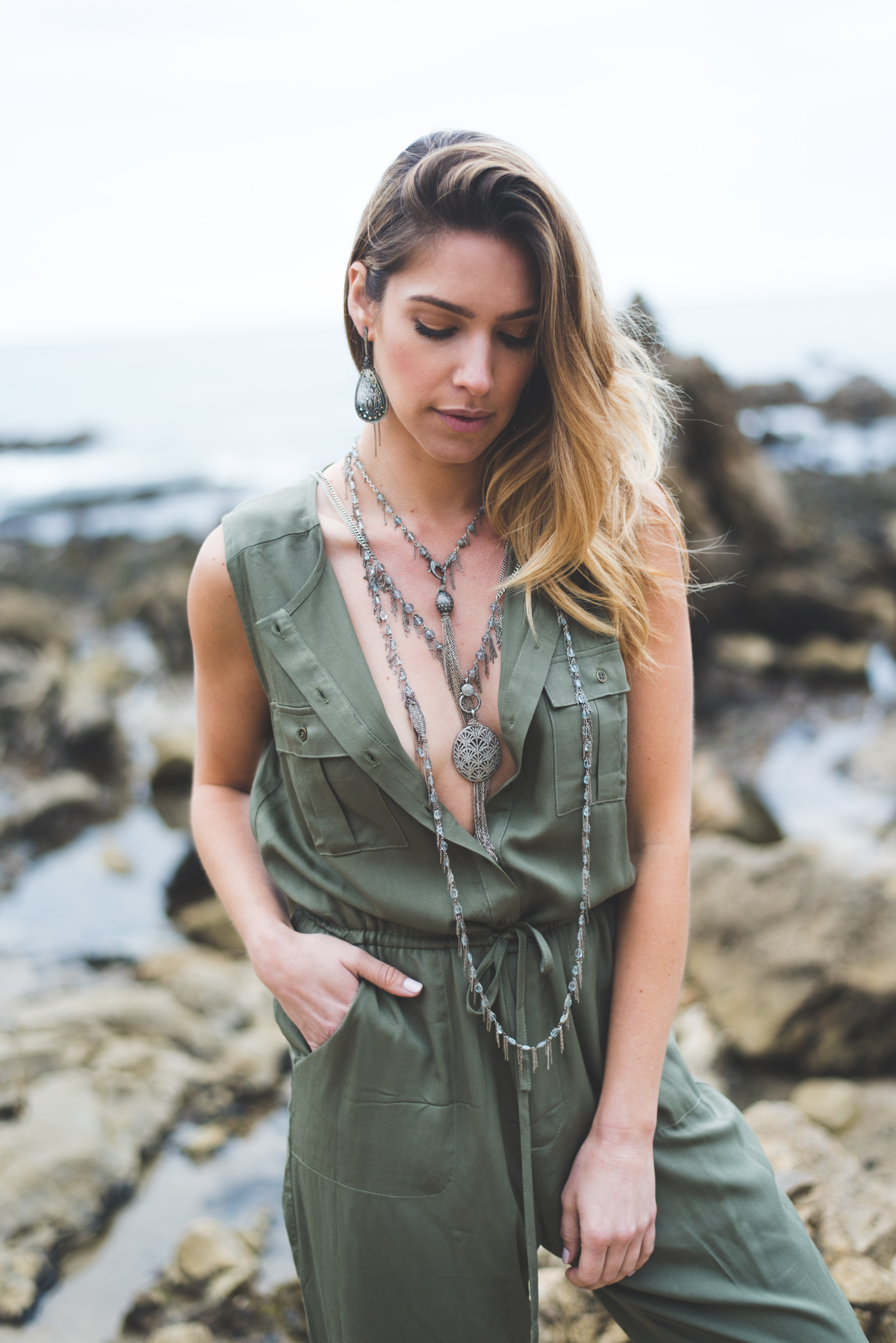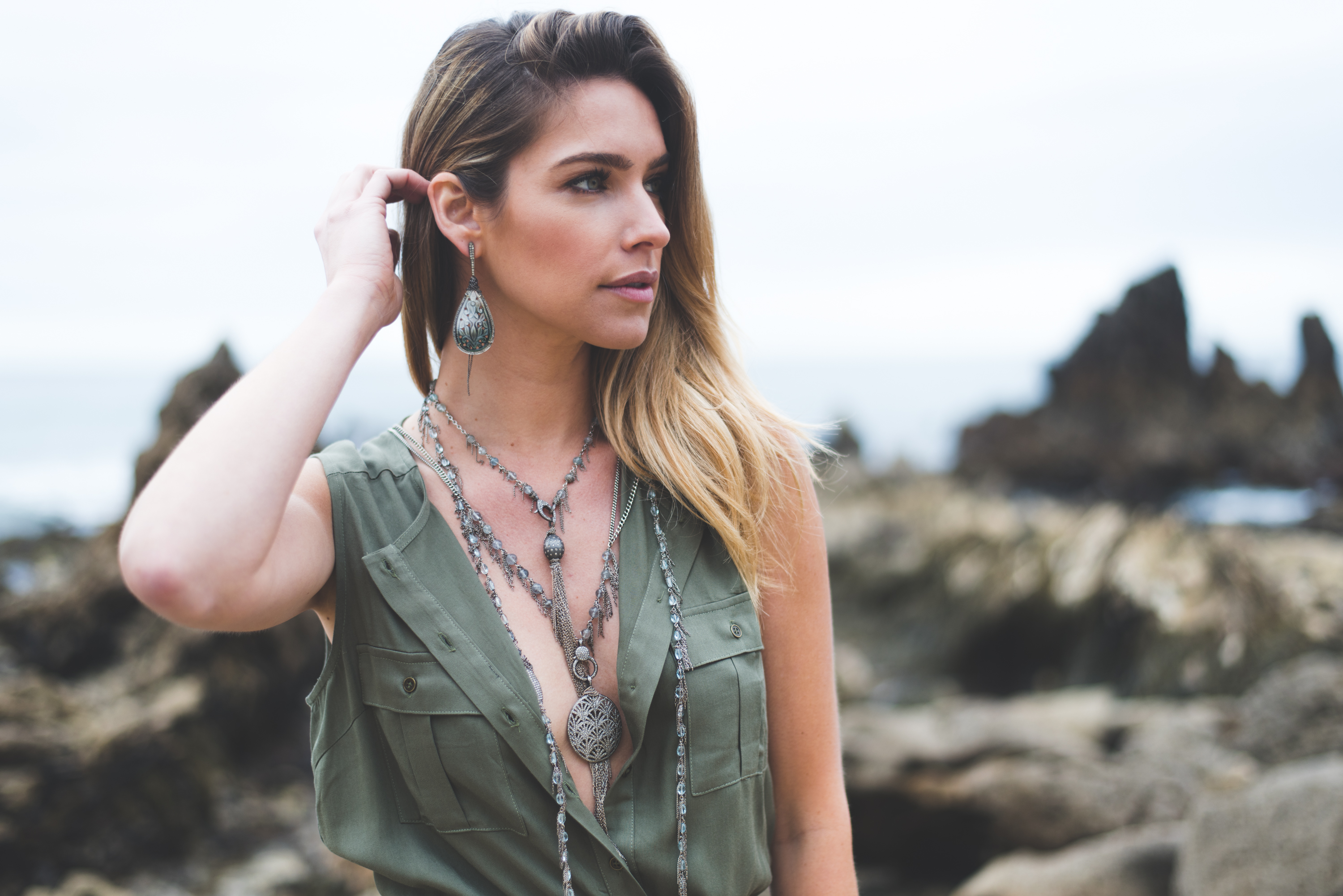 Jumper: Huxley + Harper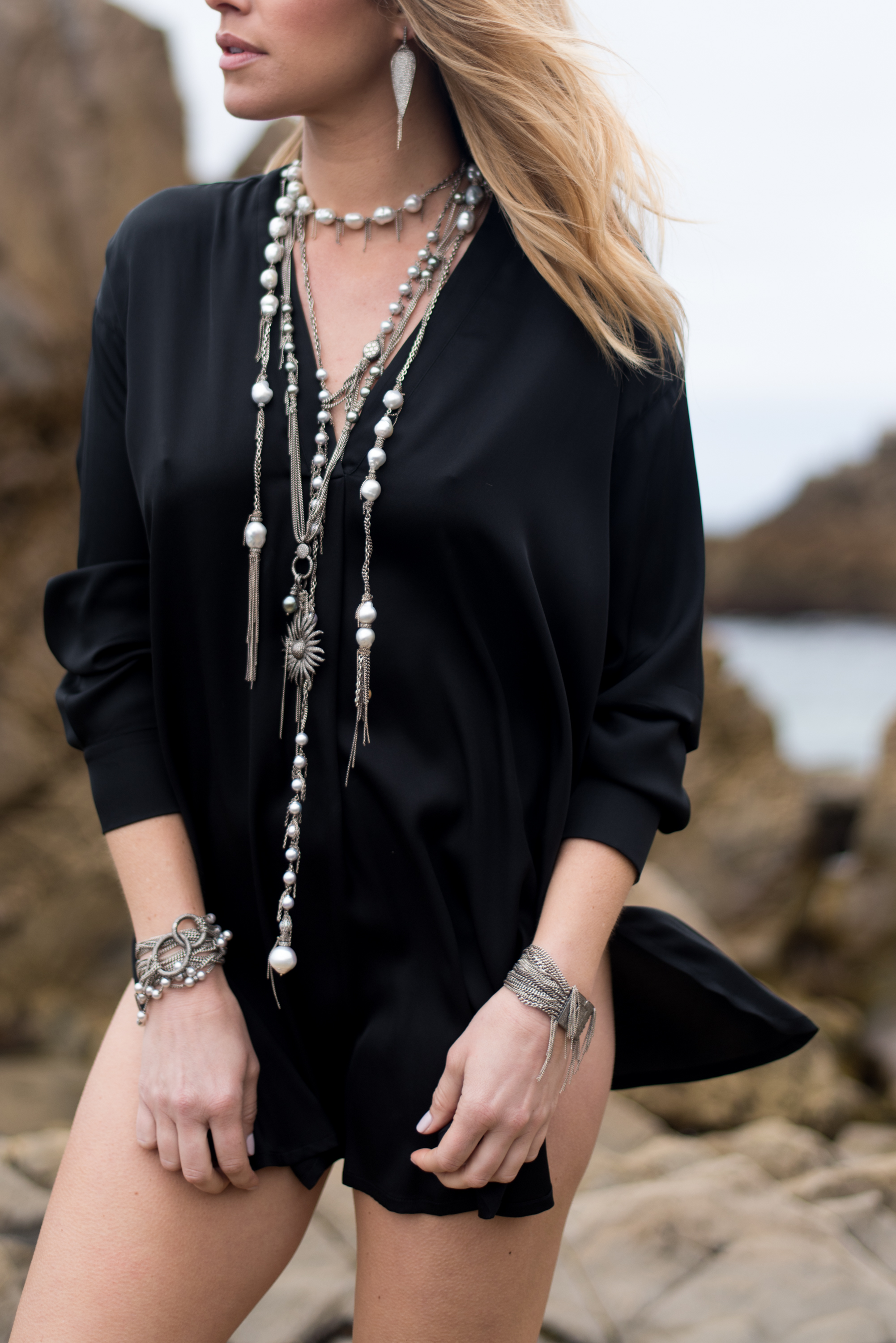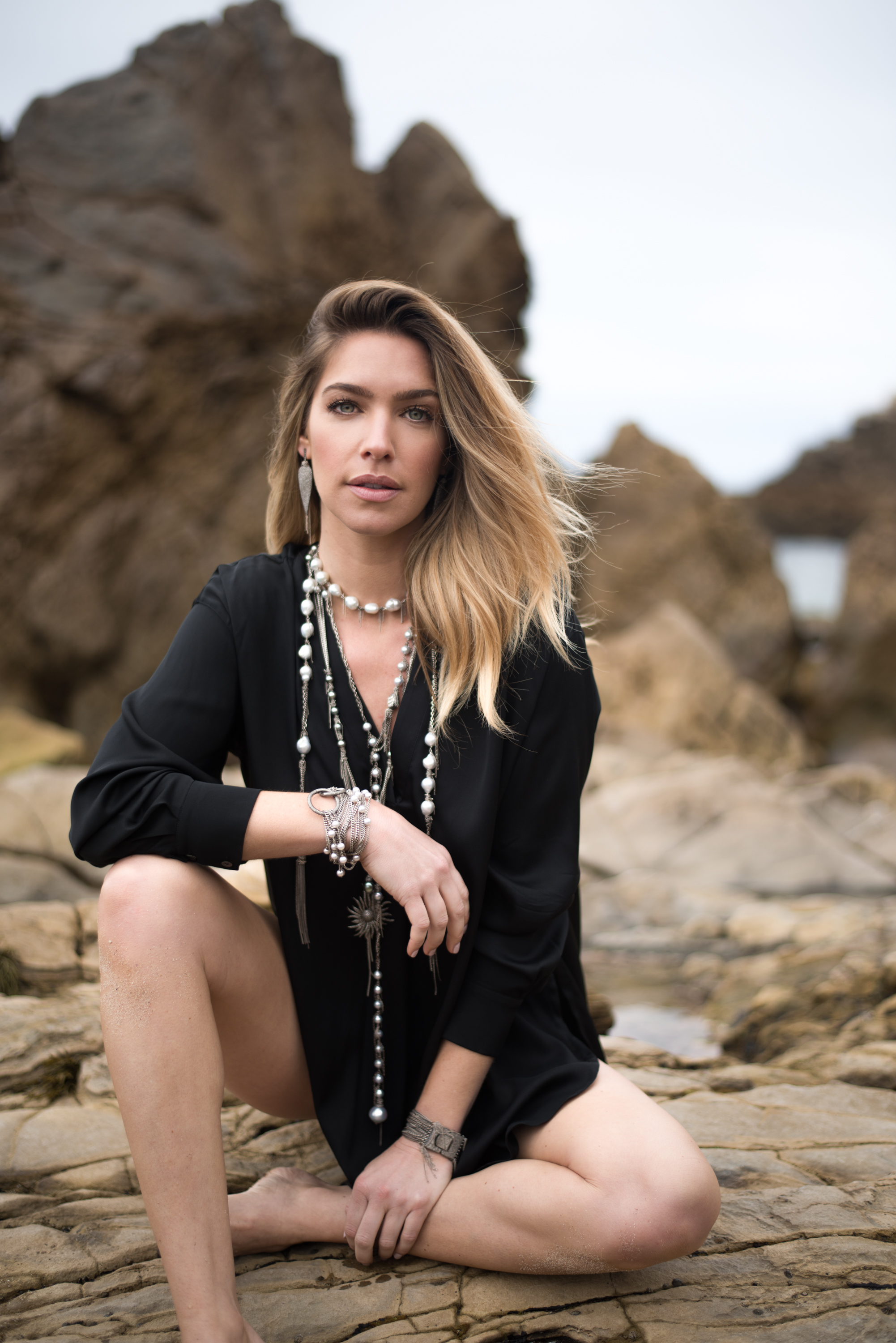 Silk Blouse: Vince. (similar) via Blue Eyed Girl
For more Nan Fusco Jewelry follow her on IG
CREDITS
Model + HMU: Christine Barraco// Styling + Photography: Rachael Dickens