Vintage State of Mind
It's time to seriously embrace up-cycling, resale, and vintage into your wardrobe. We're not alone with this philosophy. Fashion influencers like Beth Jones and The Metal Romantic show us daily how to stylishly add vintage outfits into our everyday looks. A few of our favorite boutiques like Resurrection, Stevie Sister, and Prism have embraced resale and vintage mixed with today's current trends. You know how much I love to mix and match different styles, prints and textures. The match up between hot trends and curated vintage pieces is one of the best ways to create standout style.
BTW if you're not sure where to start buying vintage, we've found pieces you can purchase online. Now you don't even have to leave your house to find cool vintage.
Whether it's tie dye (2019 Biggest Spring Summer Trend) or a vintage band tee (always cool), one of the simplest ways to incorporate vintage is with a tee. Beth Jones shows us how to rock both. BTW if you love it, get it! There is only one of each. So if it's sold out, you missed out.
So are you ready to jump on that resale train? These vintage outfits will have you saying YES! without a doubt.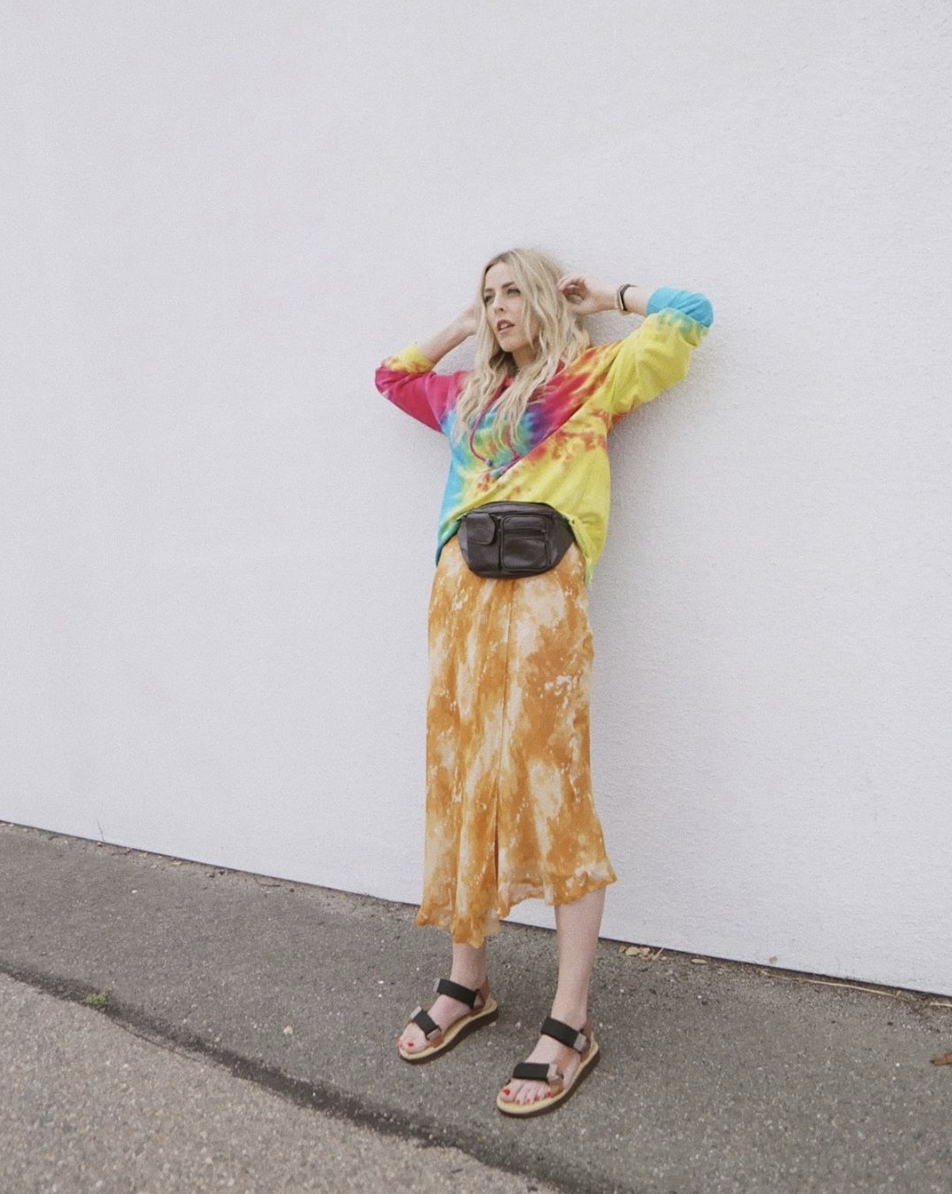 @bjonesstyle
 SHOP VINTAGE TIE DYE
If you're a tee shirt and jeans kinda gal, a vintage band tee is a great and easy way to incorporate vintage into your look. The tip to vintage shopping is picking pieces of clothing you would buy new. And from there you can branch out and take fashionable vintage risks.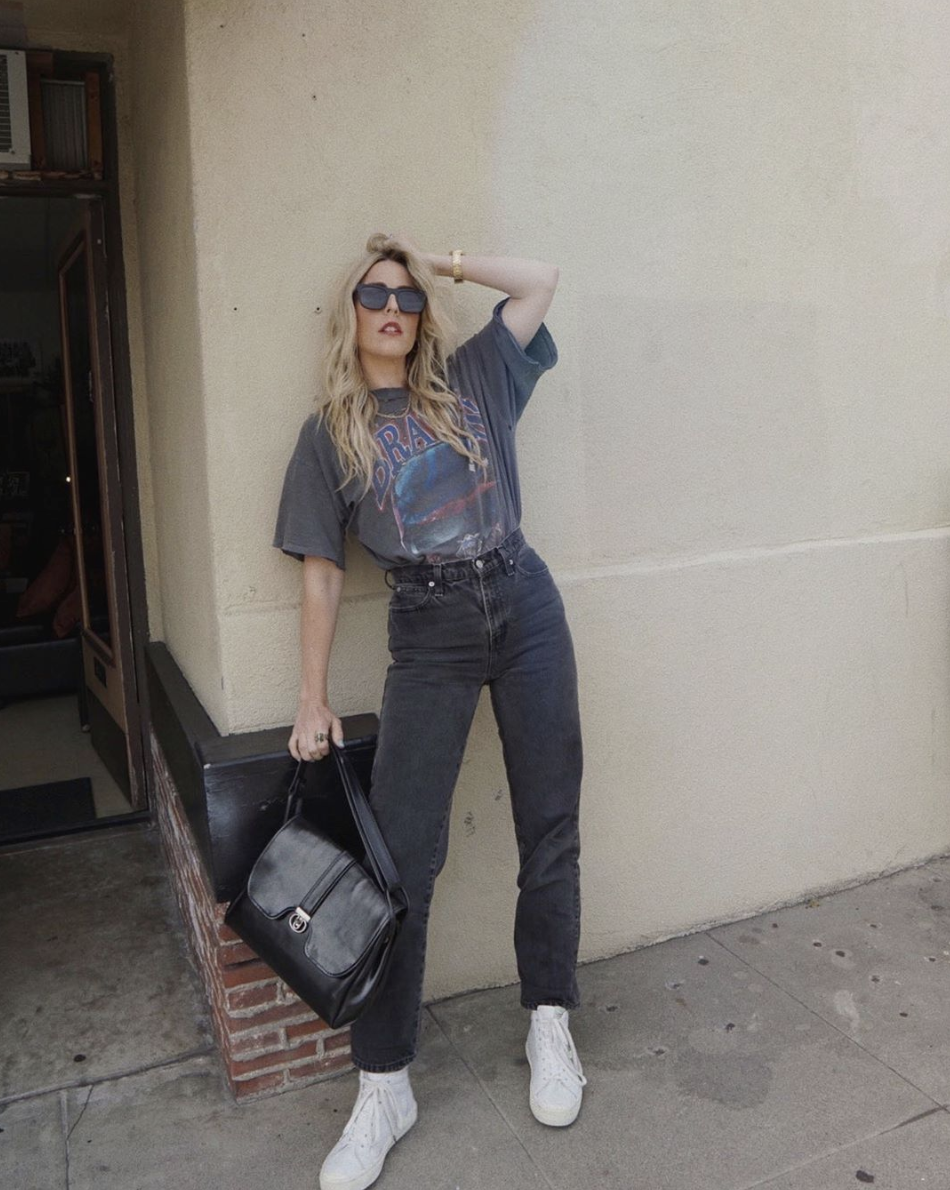 @bjonesstyle
Florals have been a spring style staple for decades. Making your florals stand out each season is a fashionable goal. And we're loving how The Metal Romantic made her vintage matching set feel fresh and in-the-moment.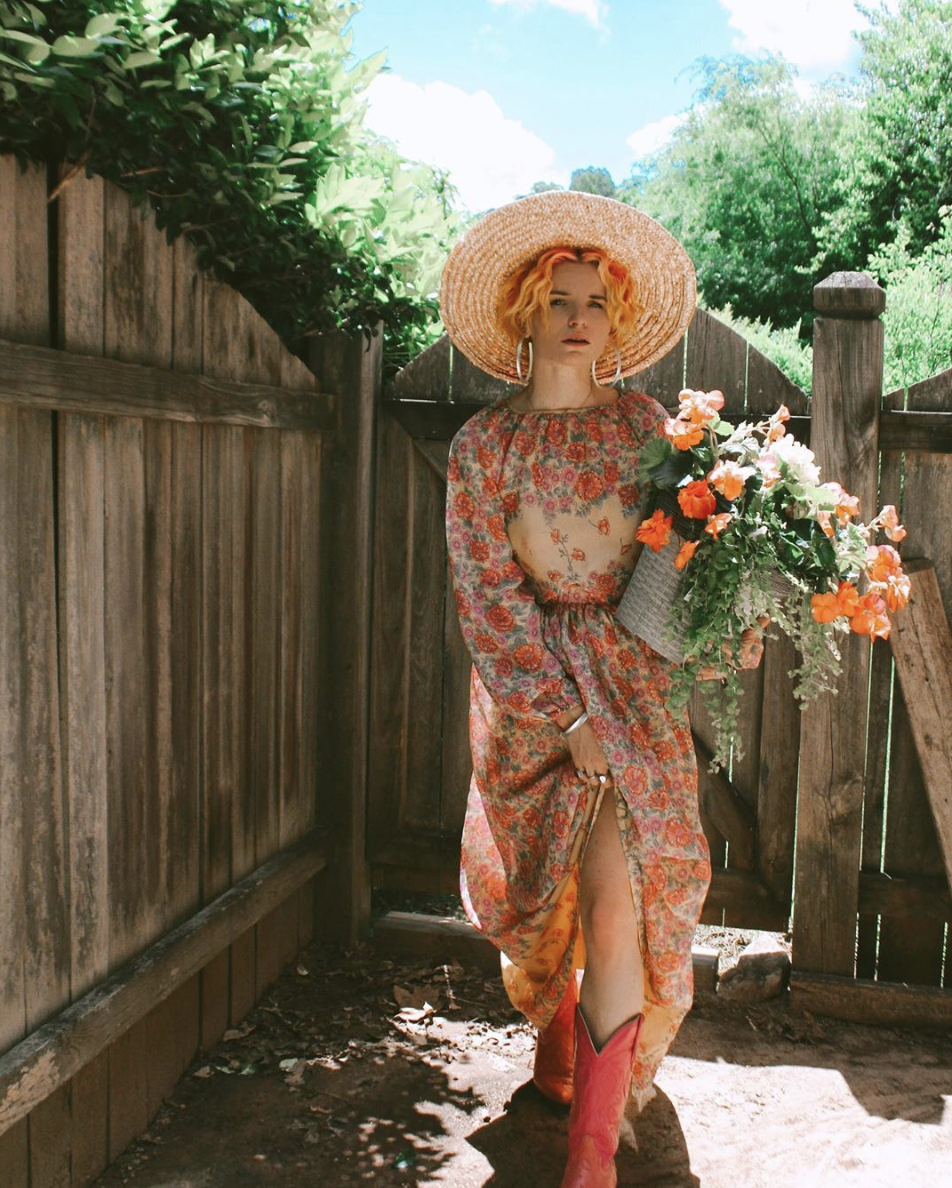 @themetalromantic
FYI this is a set and if you DM The Metal Romantic Vintage on IG you just might be able to land this amazing floral outfit! Oh did I mention you can view more vintage curated by The Metal Romantic on Etsy?
SHOP VINTAGE FLORALS
If you're looking to make a style statement try a vintage statement blouse. Trust me, NO ONE else at the party will be wearing your look. Plus vintage blouses pair perfectly with your favorite pair of jeans.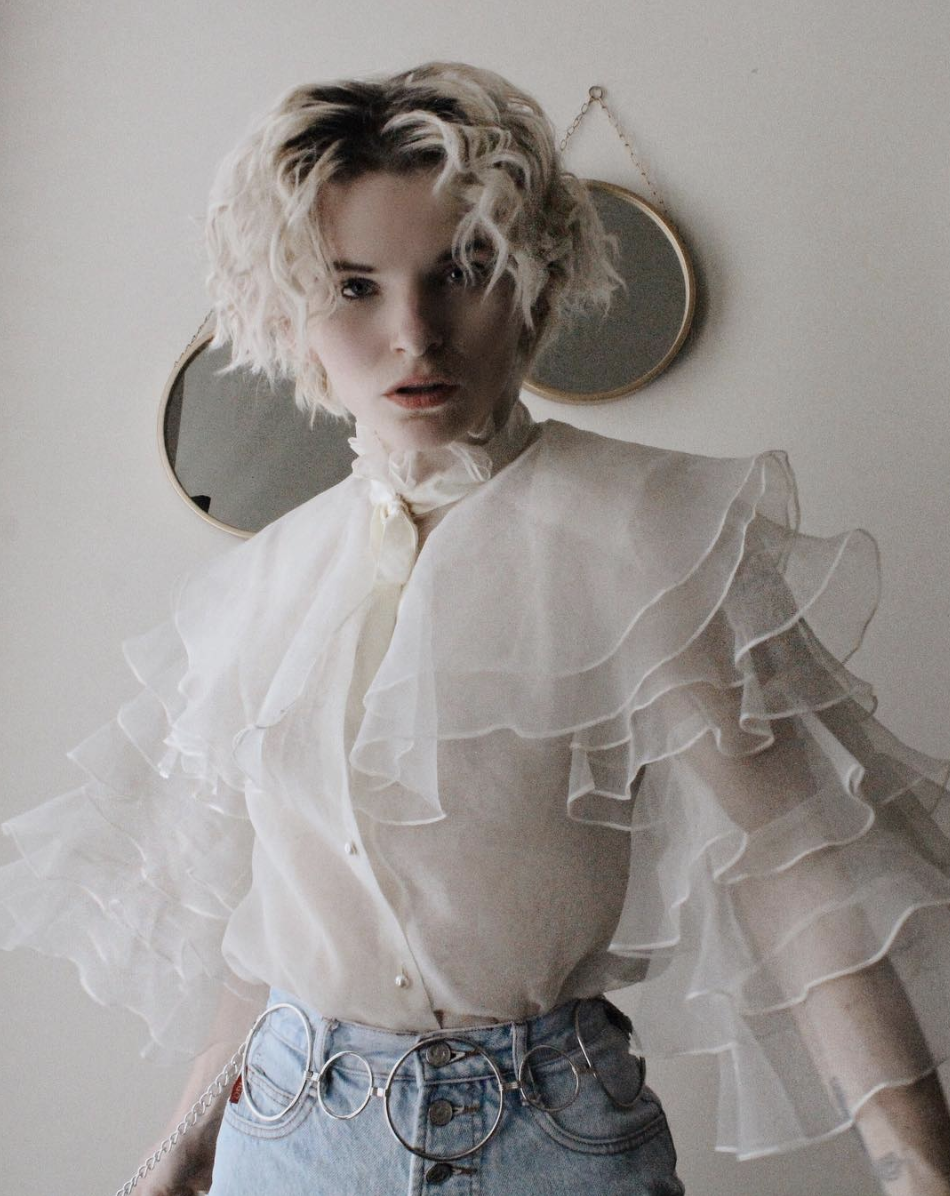 @themetalromanticvintage
SHOP VINTAGE BLOUSES