Why this Works in the OC…
 We love to bring you looks that inspire OCSR and the team's own personal style.
The Why: Flowy clothing that drapes beautifully looks great on everyone. This loose long sleeve top with it's subtle pin stripes lends a causal mood a black mini, perfect for summer nights. Loose can be just as sexy as tight when it's done right-plus it's so much for comfortable and forgiving. We can't stress enough how important versatility is in one's wardrobe. Having the ability to restyle what you currently have in new ways will keep your cloths felling fresh and new.
Hair & Make-up: If this look is warn durning the day, we suggest to keep it natural and fresh. A little bronzer, mascara and gloss are the perfect combo. As you tradition into the evening rim your inner eye with black liner and add a pop of color on your lips and you're ready for summer night out on the town.
Photo Source: TheGlamourai.com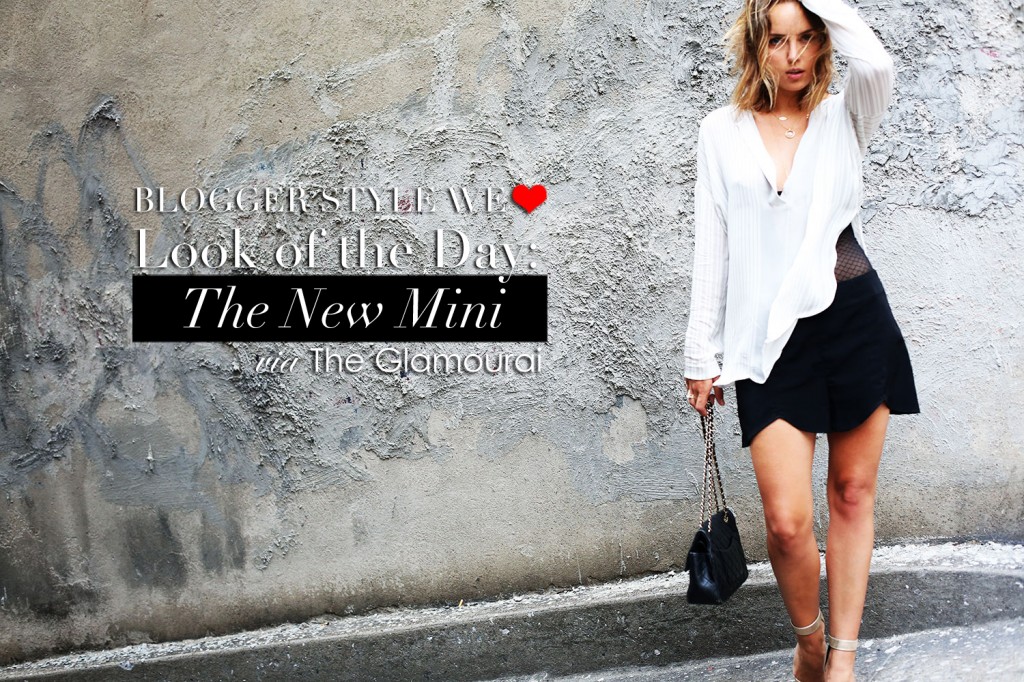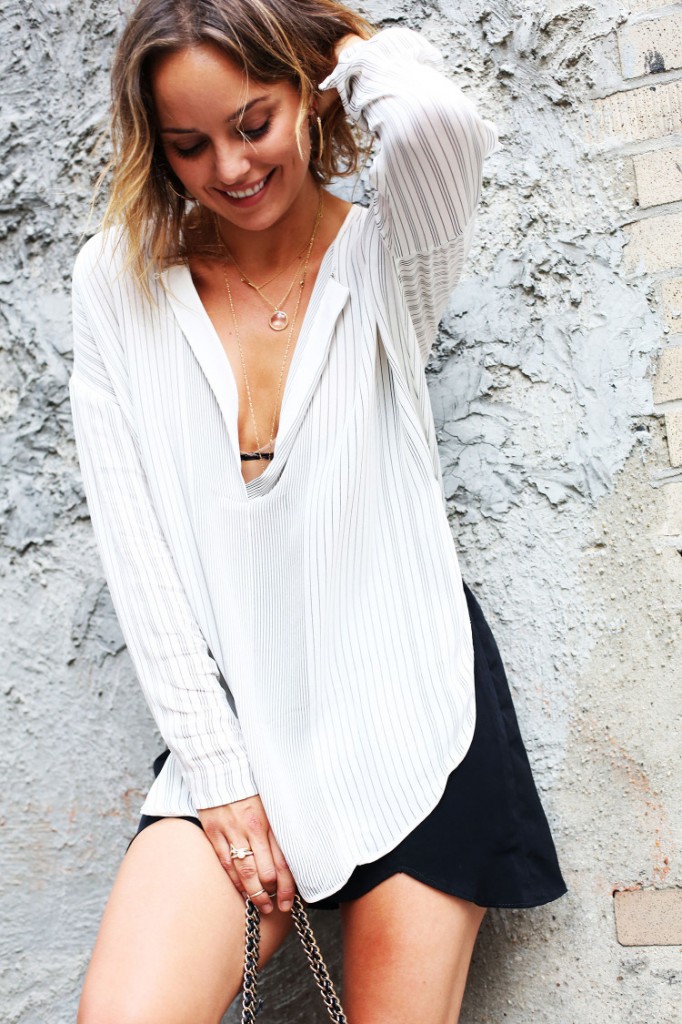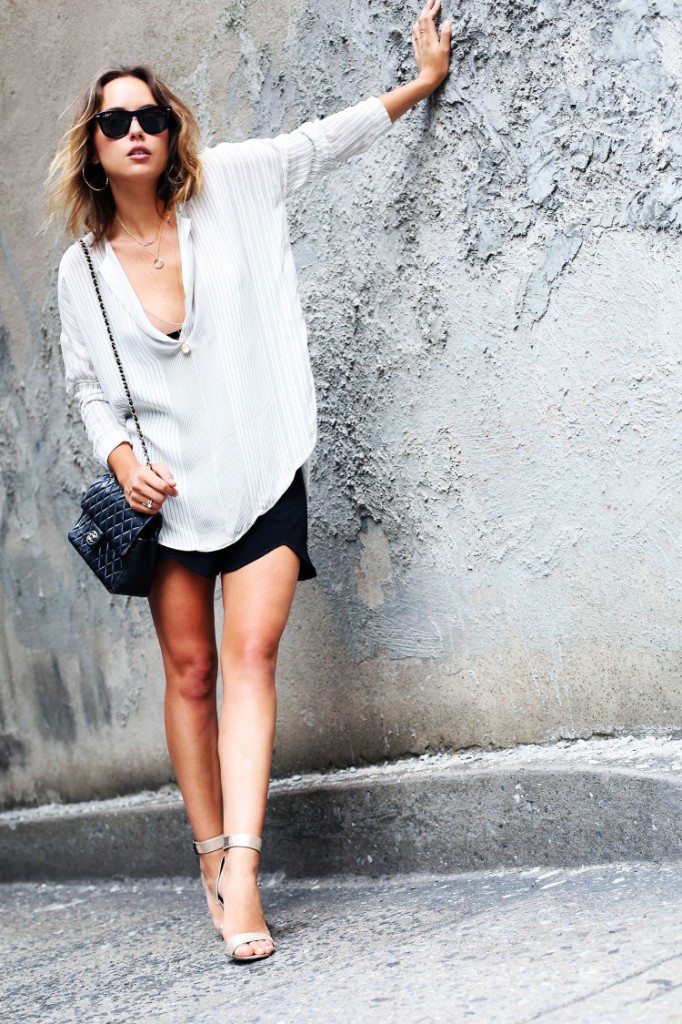 [gravityform id="2″ name="Newletter"]