Style by the People | Blogger of the Month
Erin Elizabeth's blog, Style by the People embodies the effortless, cool-girl vibe of Southern California. And it was her simple, chic, effortless style that made the OCSR team fans. We're excited to introduce L.A. blogger, Style by the People to our OC audience.
Erin is the perfect example of why we love to work with bloggers, she's a down-to-earth, everyday young woman chronicling her style and adventures to inspire others. We had a blast shooting with Erin. We were all fans of Erin's style, but now we all love the girl behind the style. It's Erin's personality that shows through in her style; laid back, easy going and super sweet. One of the great things about bloggers is that we the fans get to know about more than their style, we peak into who they are as well.
Make sure to FOLLOW Erin's adventures and daily style on her blog Style by the People, plus stay connected on instagram at @stylebethepeople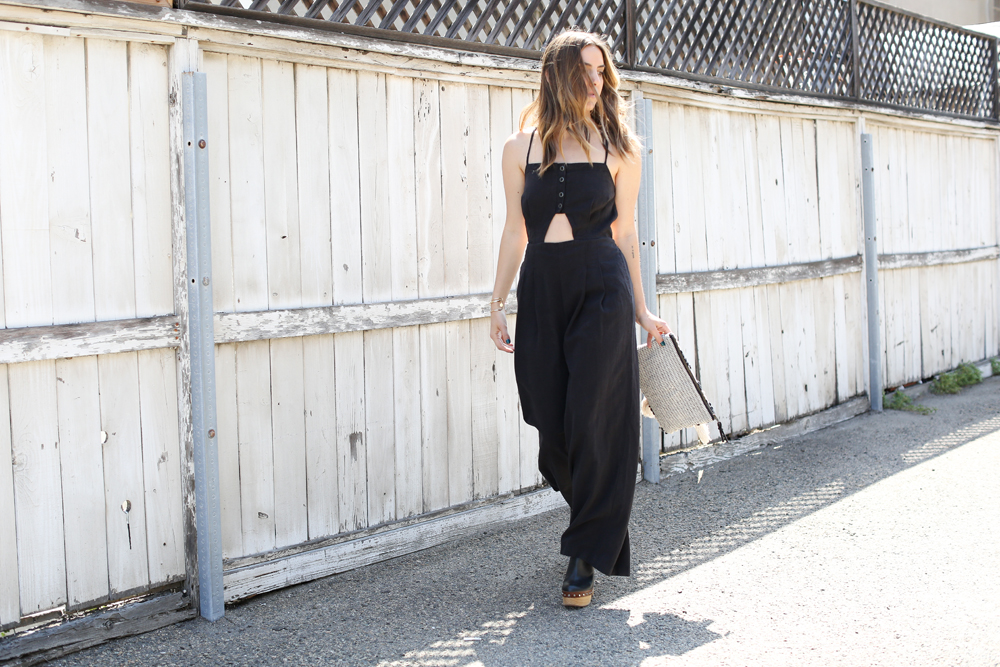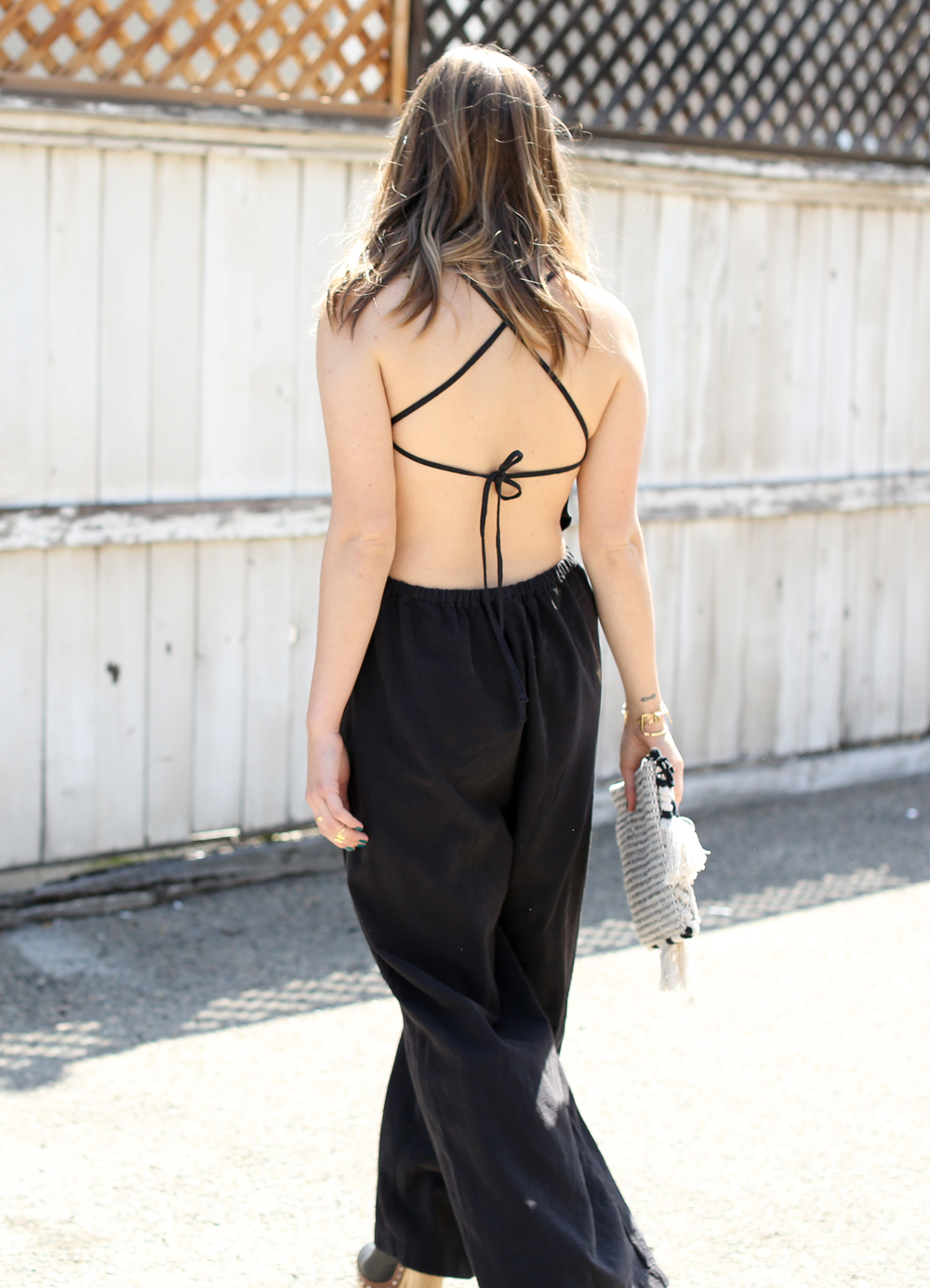 Jumpsuit: Free People from Love & Whiskey// Clutch: Love Stitch from Modern Romance// Jewelry (Ring | Ring | Midi Rings | Cuff | Cuff): Miranda Frye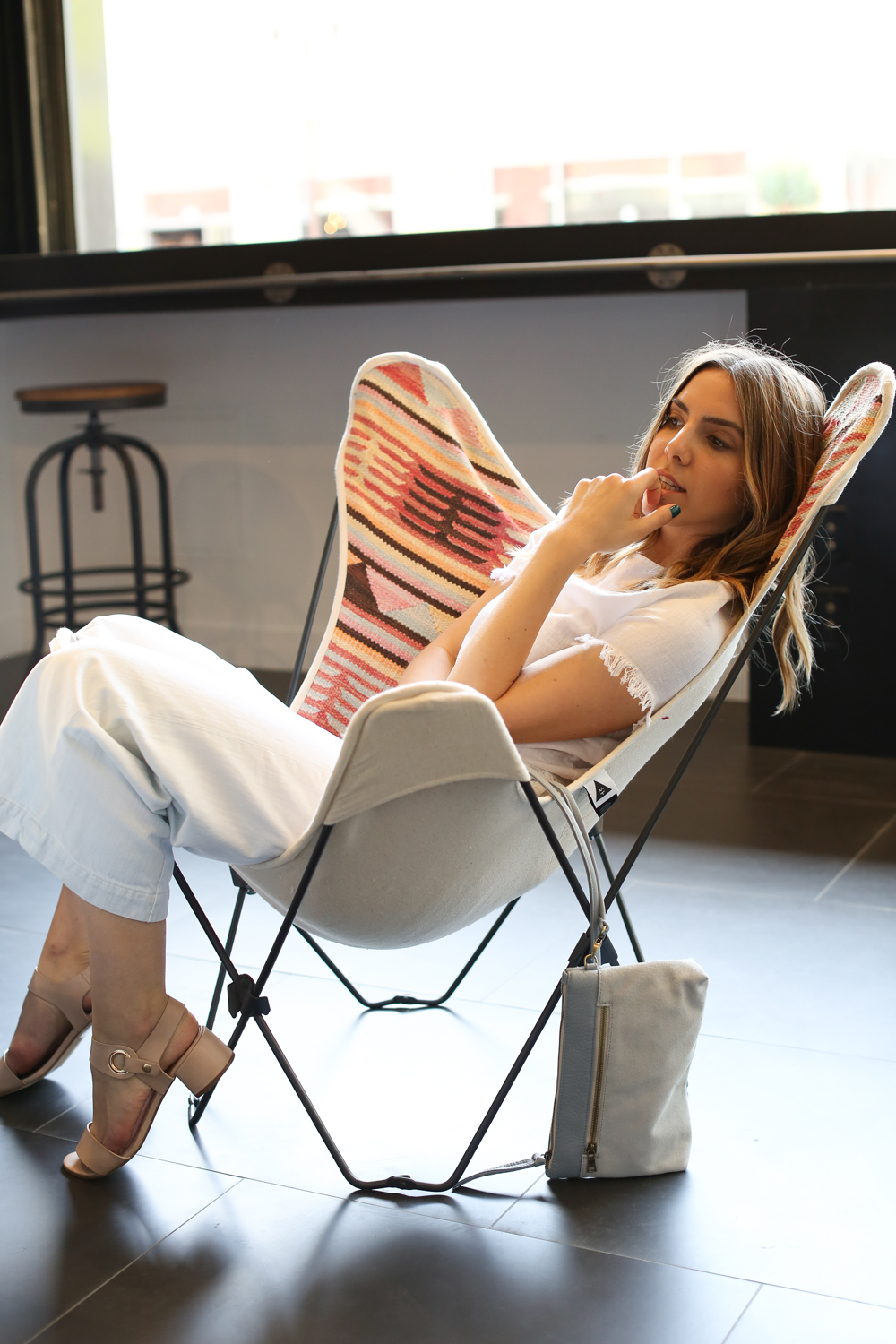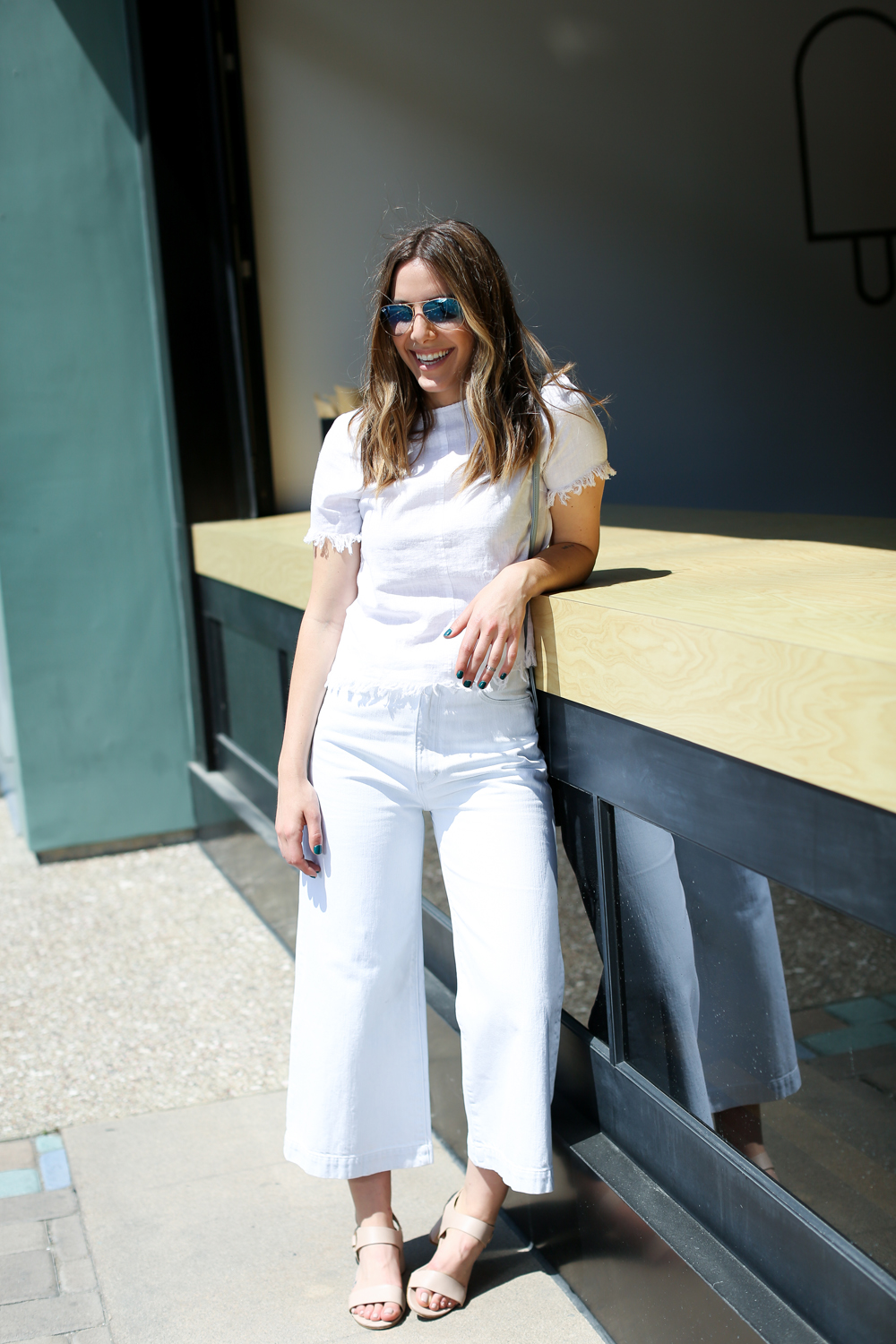 Top: Cupcakes & Cashmere// Culottes: Neuw both from Bardot// Bag: Molly G Handbags (new collection coming soon!)// Midi Rings: Miranda Frye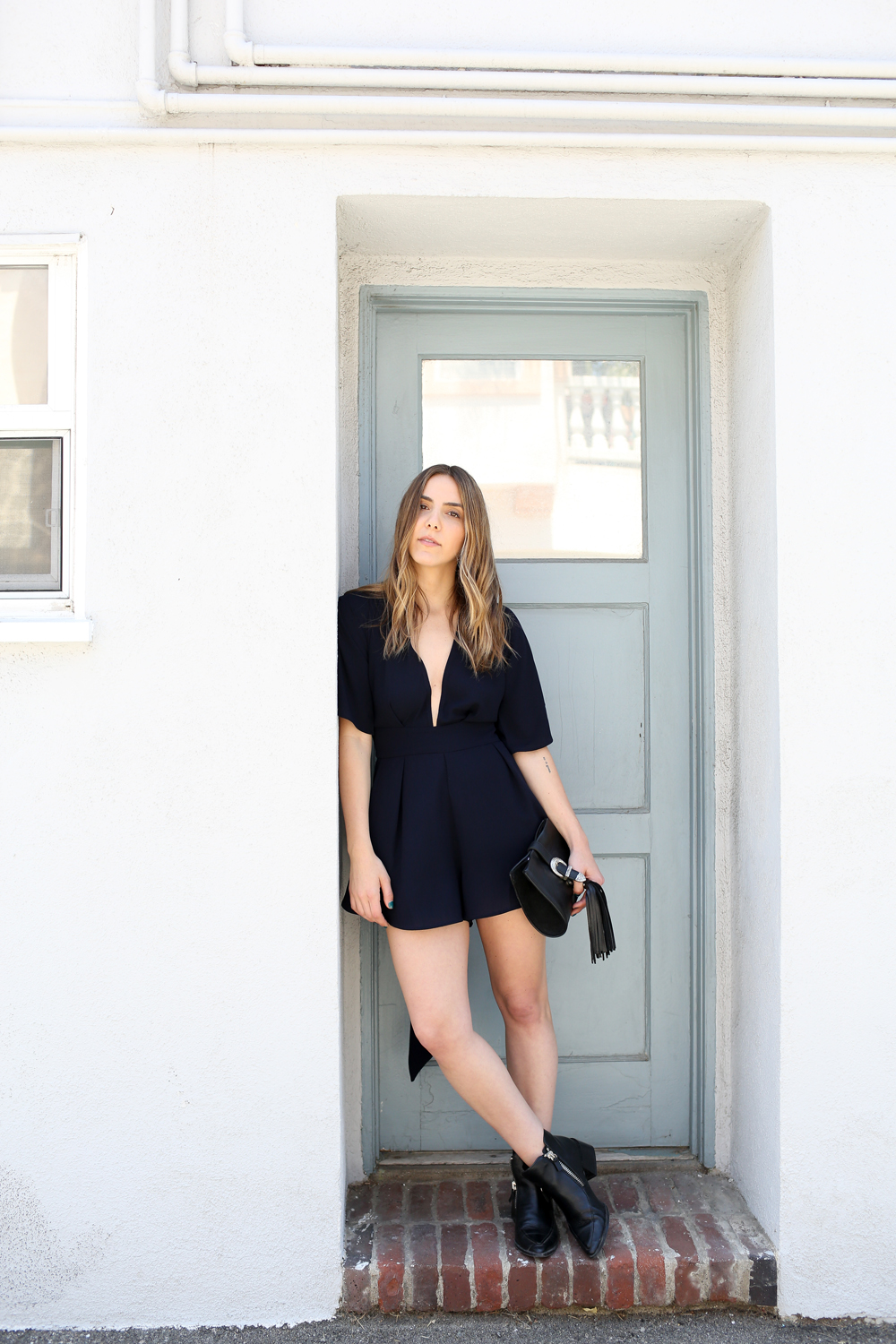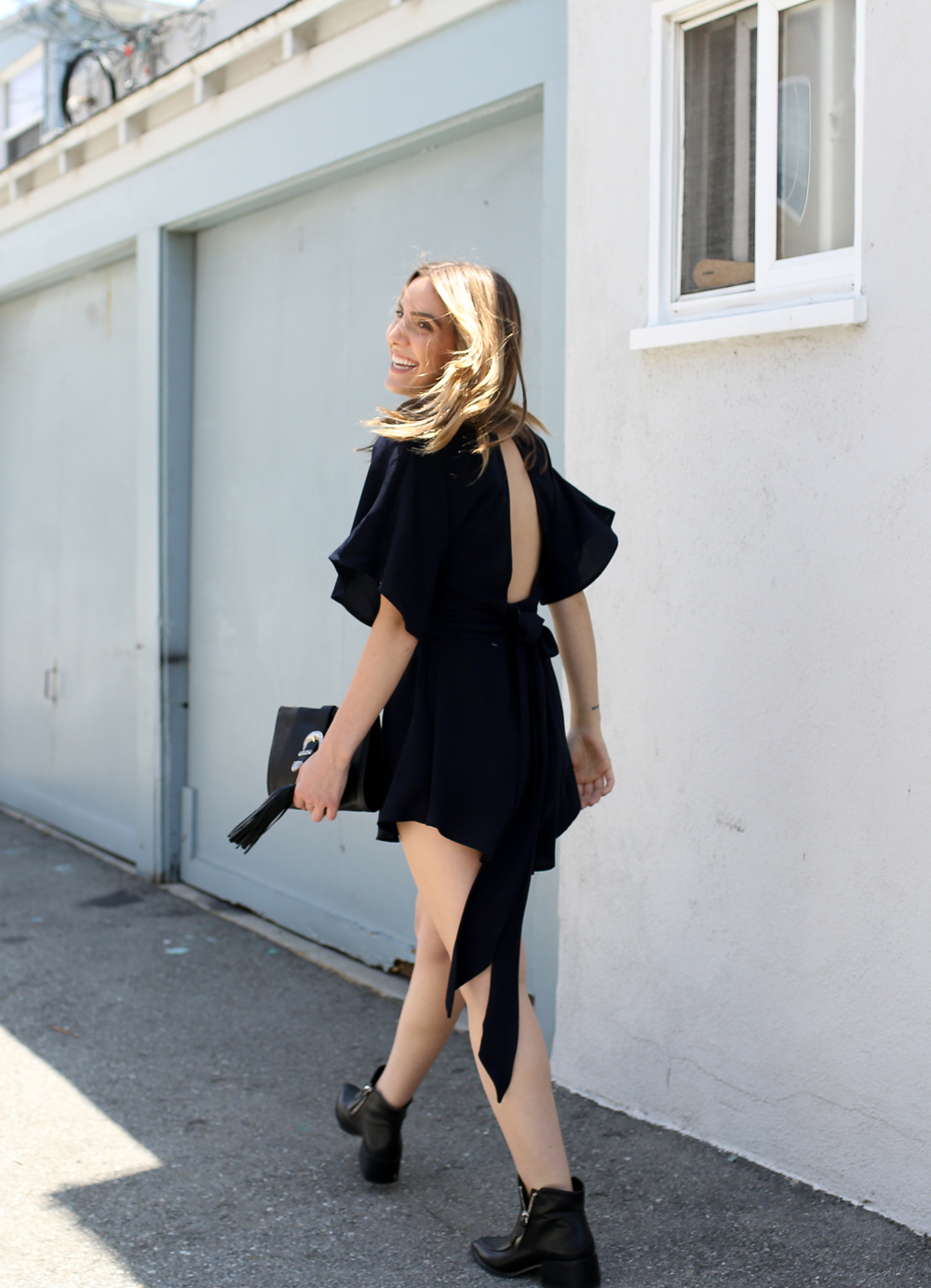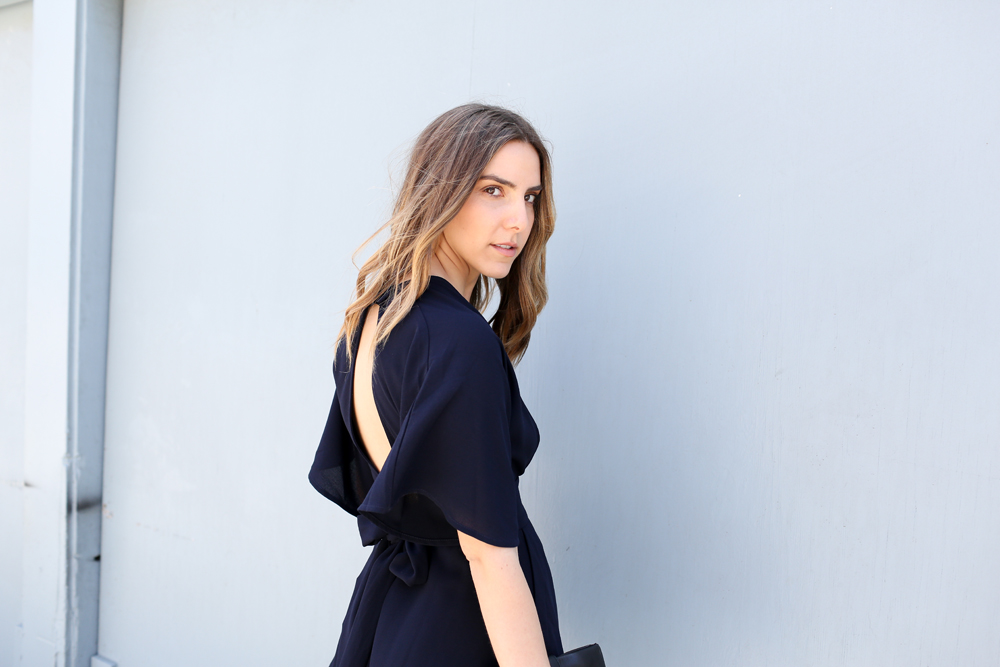 Navy Romper: Mod Goddess// Bag: Vanessa Mooney both from Modern Romance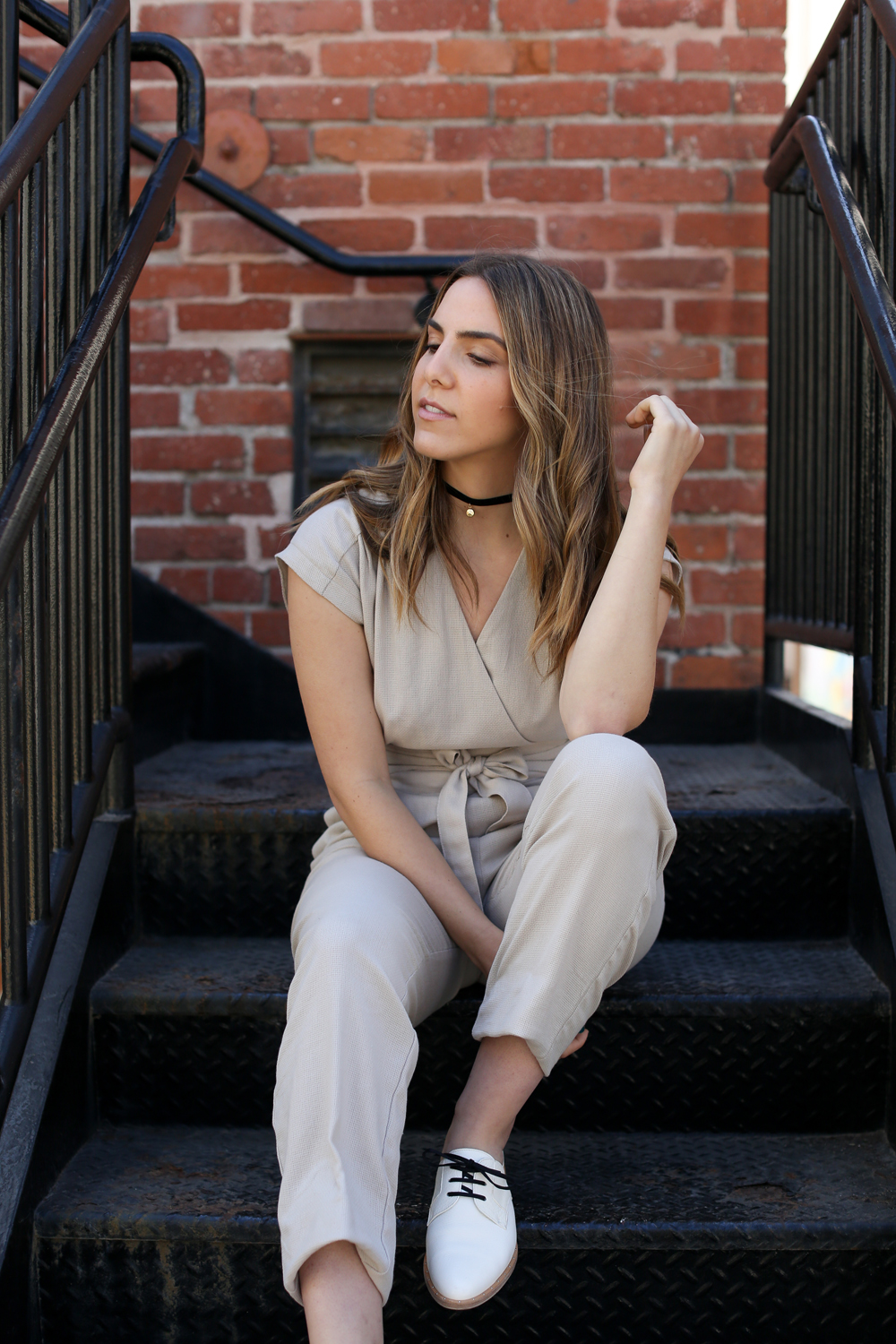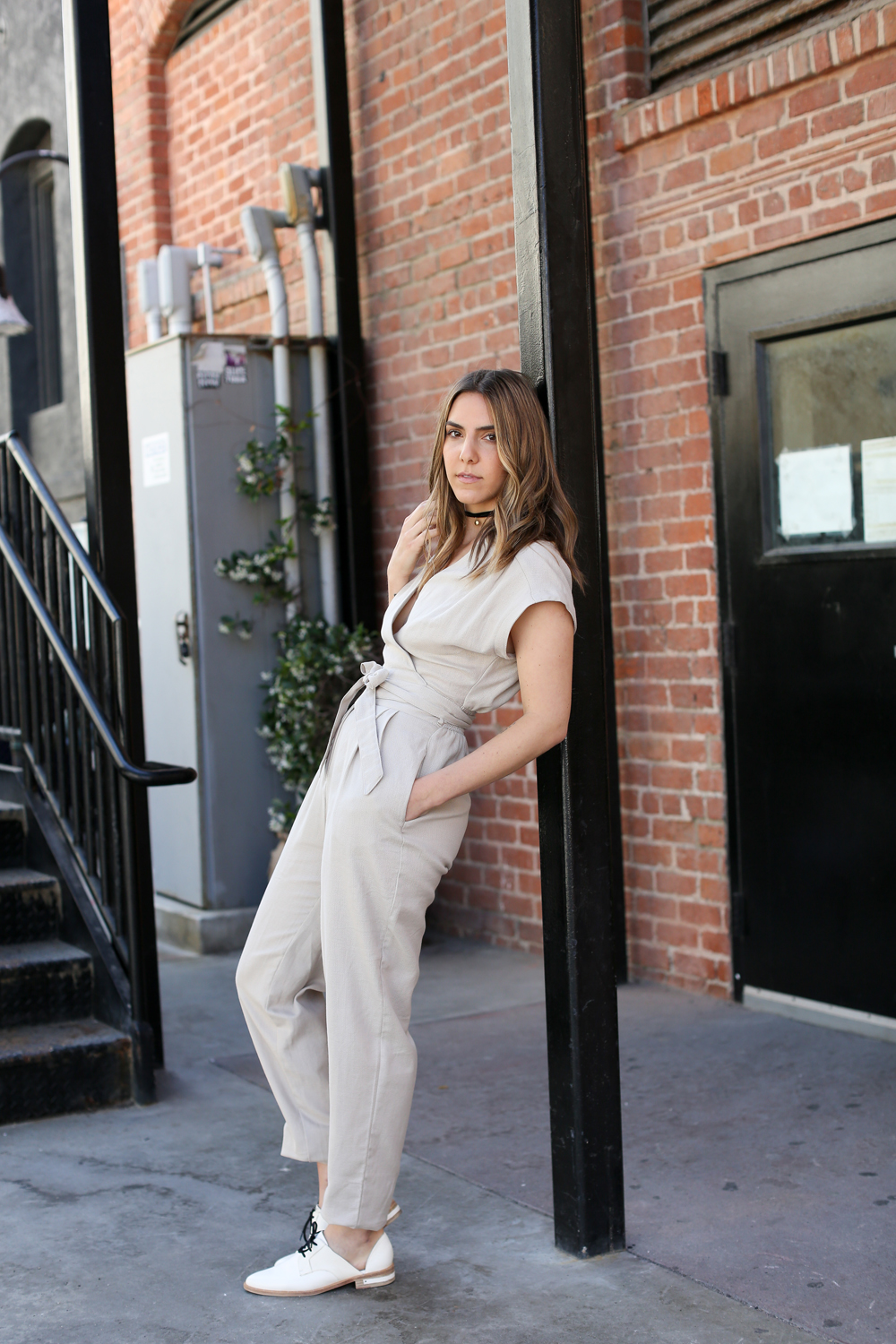 Jumpsuit: Curator from Love & Whiskey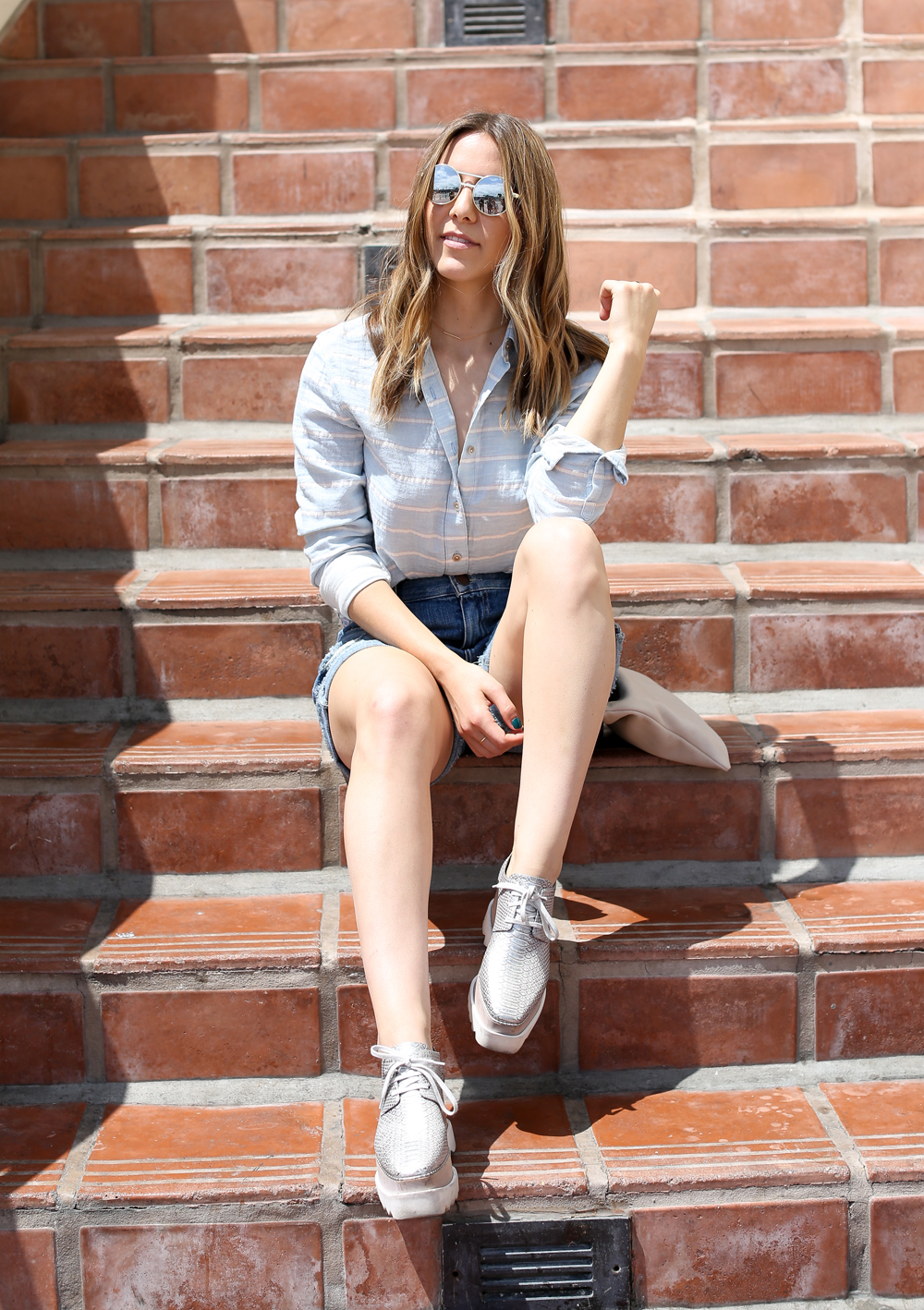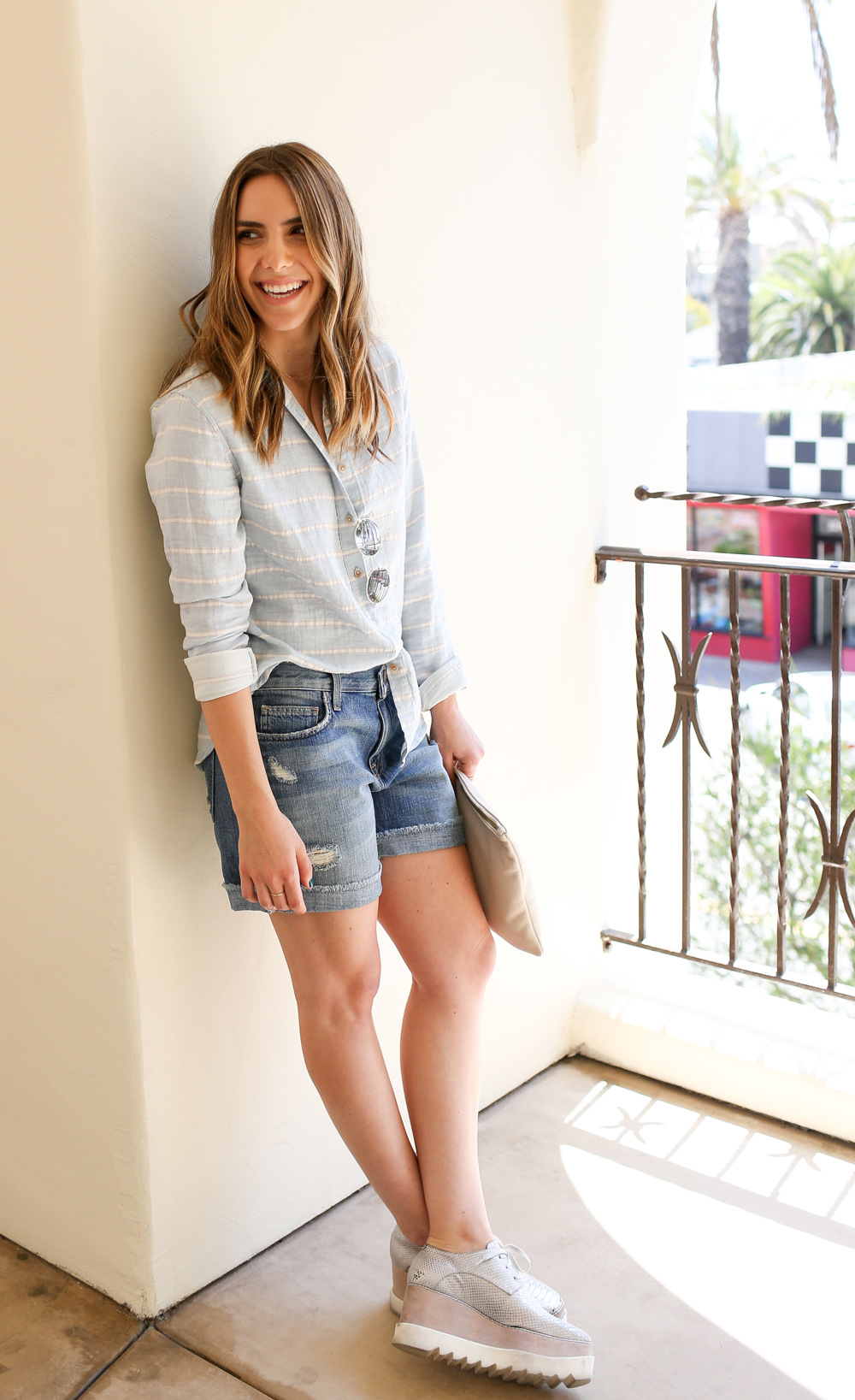 Button Down: California Tailor// Denim Shorts: Current Elliott both from Bardot// Clutch: Molly G Handbags// Shoes: Stella McCartney (Erin's)// Jewelry: (Necklace & Ring) Miranda Frye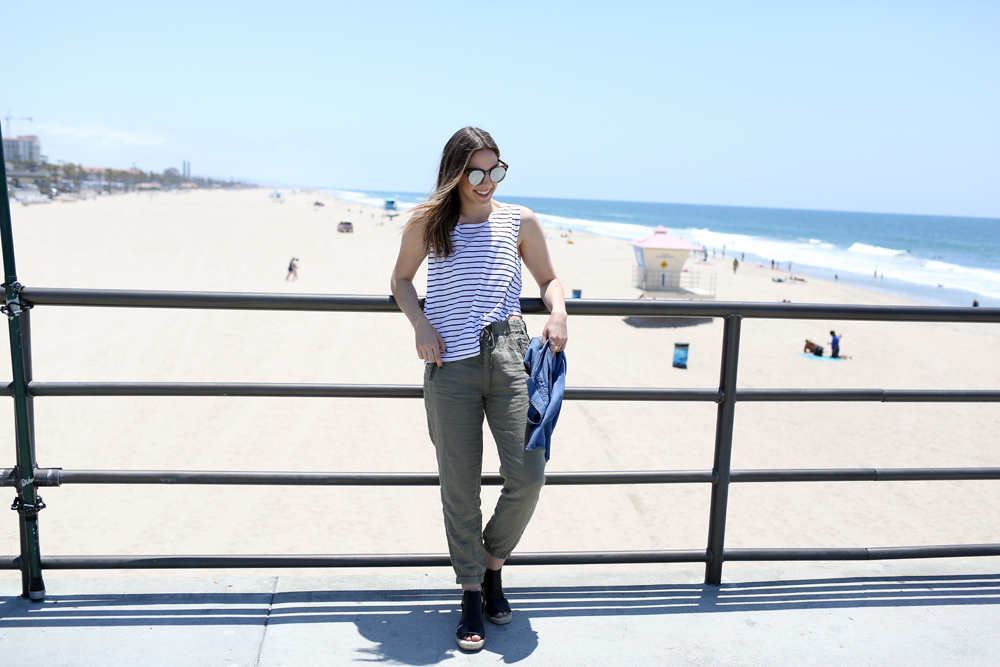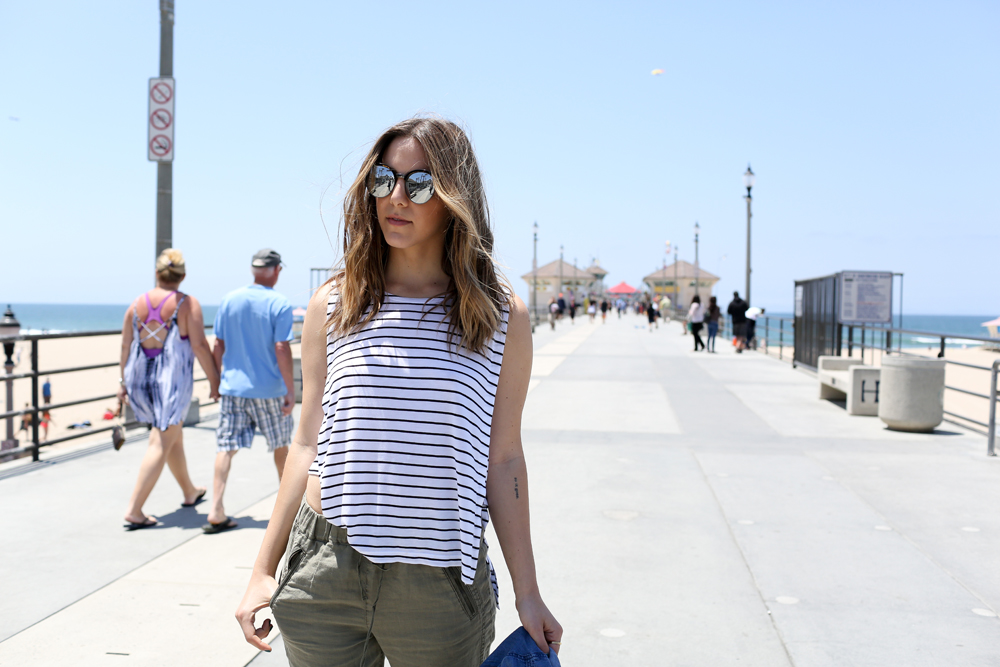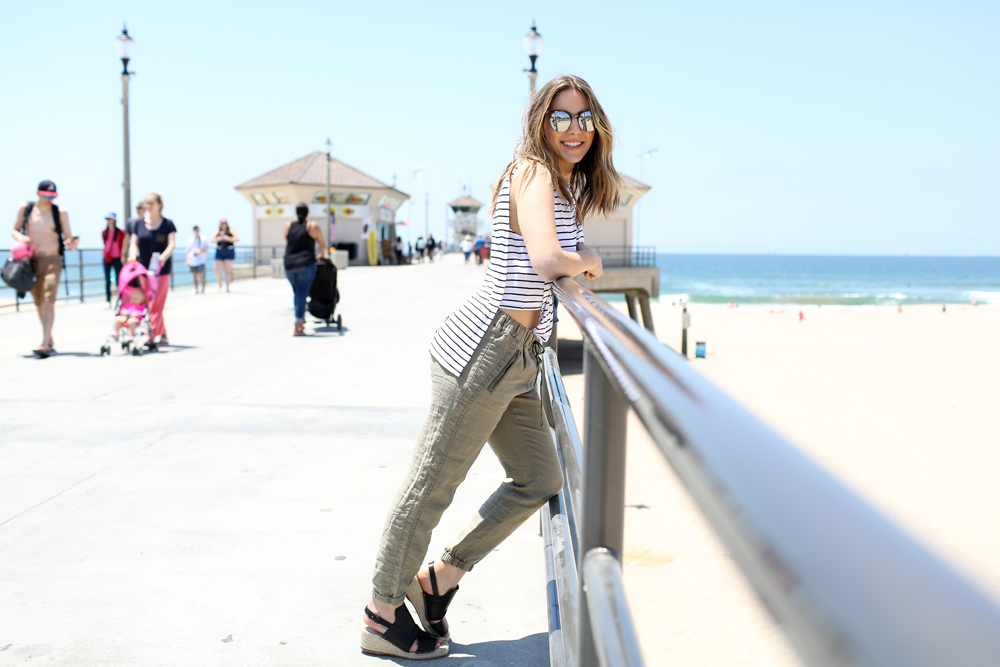 Tank: Jacks from Modern Romance// Pants: Michael Stars//Sunnies: Le Specs// all from Modern Romance//Espadrilles: Rag & Bone
Follow Style by the People on Social Media
Today's look ➡️https://t.co/SAfGMZQvbKpic.twitter.com/1zPurh7Jia

— Erin Elizabeth (@stylebytheppl) June 3, 2016
A special thanks to Miranda Frye Jewelry for providing jewelry.
CREDITS:
Blogger/Muse: Erin Elizabeth// Photographer: Candace Rock Photo// HMU: Brittany Laurie Reenan Owner of Salty Blonde Cut Co.// Head Stylist: Katie Keyes// Assistant Stylist: Kirby Morris// Assistant: Myriam // Location Manager: Natalie Dickens// Creative Direction: Rachael Dickens