Beauty Talk
emily loftiss
Featuring TV Personality, Style + Beauty Expert, Emily Loftiss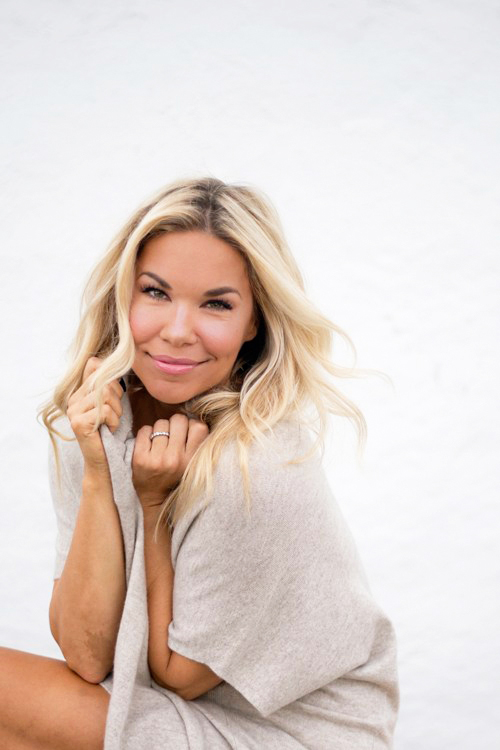 Who better to talk beauty with than the Queen of Everyday Glam herself, the fabulous Emily Loftiss! If you do not know Emily Loftiss, it's time to get to know her! When she isn't appearing on National Television, Emily's passion is helping real women on a budget feel just as glamorous as the celebrities she styles for Hollywood's Red Carpets. She's passionate about helping women of all sizes navigate trends, find a good tailor and play up their best assets! And to top it off, her fun, infectious personality will make her one of your favorite people immediately. So, of course we had to have the Beauty Talk chat with her! Keep scrolling for Emily's Beauty essentials, obsessions, and tips for YOU!
Lets Talk Beauty!
My Beauty Essentials include… Ohhhh this is hard because I'm a beauty junkie! It's my job to try out all products. But products I would swear by: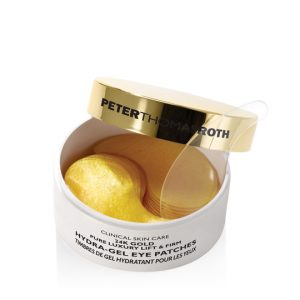 Peter Thomas Roth eyepatches, for my early morning call times. GAME CHANGERS!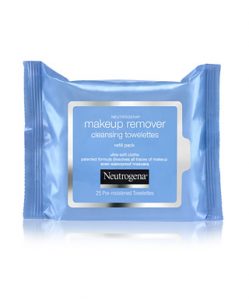 Neutrogena Face Wipes. But Micellar Cleansing Water is becoming a quick favorite.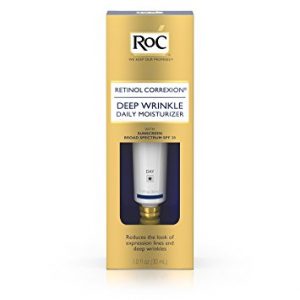 RoC Retinol Deep Wrinkle Daily Moisturizer. I wouldn't be their spokesperson if I didn't believe in IT. You will see a difference with fine lines and wrinkles in 8 weeks ya'll.
After washing my face, the first step in my morning skin routine is... MOISTURIZER!!!!! It depends what my skin needs that morning but under-eye and face cream are my first stops!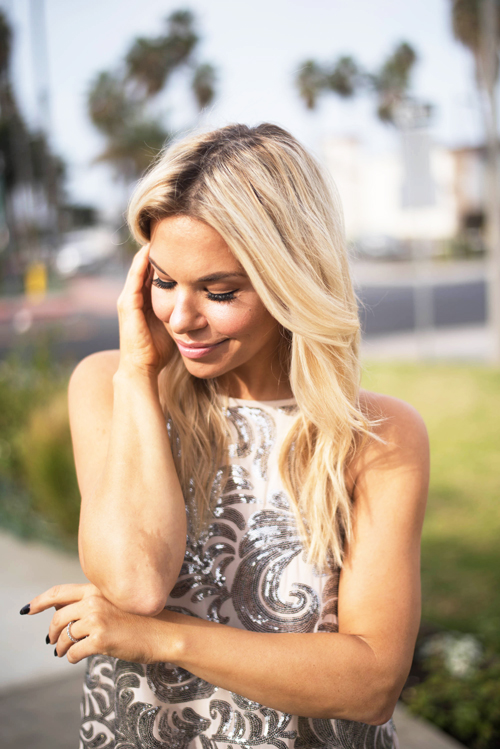 The most important product I use on my face is… Face Oil! Get into it people. I know it sounds scary to add oil onto your face but I promise you, it will transform your skin. You can wear it alone, as a night serum, or use in your daily routine. I put a few drops on a brush and blend foundation. Some of my favorites are Patyka Huile Absolue, Darphin, Erno Lazlo, argan oil + jojoba oil.
I put my Eye Makeup/Foundation on first because… for a normal everyday look I might do a few dabs of foundation (or bb cream). More importantly for me is bronzer and blush to look aliveeeeeeeeee. If I'm doing smokey eyes for an event, I'll do eyes first (So I can erase the left over product on my skin).
When it comes to lip service I'm…
      A. Neutral
B. Bold
    C. Matte
   D. Gloss
                   E. All of the above
I love to switch up my look. I would die if people could expect what I was wearing or what glam I did. On a normal day I'm a lipgloss fanatic. Give me a pinky nude gloss and I'm happy. For a night out, I really love a bold orange lipstick over red. It works better for my skin tone.
My Current Beauty Obsessions are… Microneedling.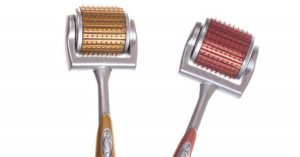 I use my Rodan and Fields tool a few times a week and man, I love it! I really like when I can feel a product instantly working. And in the morning my skin just looks radiant.
In my makeup bag, I always carry… Blush, mascara, concealer. And if I'm going on set,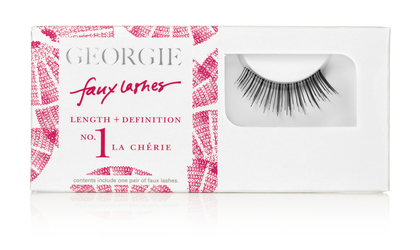 Georgie Beauty lashes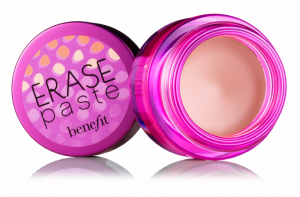 Benefit Erase Paste for my under eyes.
I Started wearing makeup when I was… 4 because of dance recitals. In real life, I started in 7th grade. I was allowed to wear clear mascara, blush and lipgloss. I thought I looked SOOOOO different. I'm glad I didn't overdo it when I as younger. I feel it has saved my skin because of it… thanks Mama Loftiss!
My hair is most likely to be… straight but every day is different! I try to mix it up on camera. So if I do bone straight down the middle one day, the next day I'll do a glamour wave with a deep part. Oh and when I'm older, PLEASE LORD LET MY HAIR BE BRIGHT SILVER OR WHITE! I would just dieeeeeeeeee. I think it's so fierce when a woman looks like Carmen Dell'Orefice. #HairGoals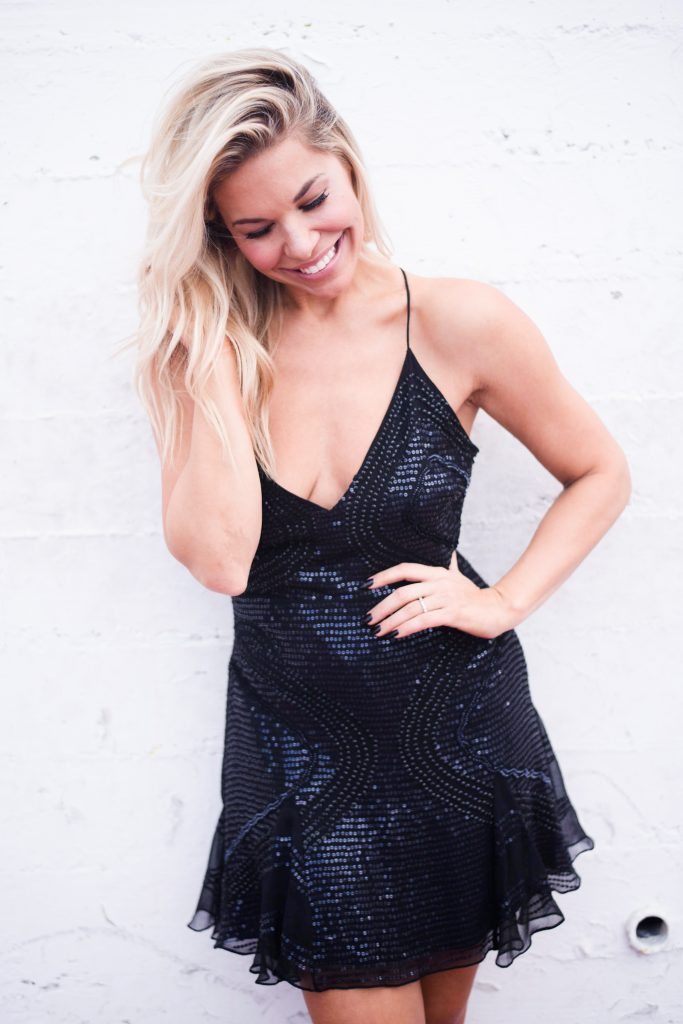 My second day hair routine is… down. Day 3 I have my #moneypieces up from around my face. Day 4 I whip it up in a pony or top knot. I'm the queen of not washing my hair. I've honestly made it an art. I'm not a natural blonde so I have to be creative for the sake of my color!
My most regrettable beauty decision was… no regrets in life! Maybe stay away from the tanning bed in college?!?!? Sadly my eyebrows don't grow and I have the worst nails ever but thankfully we have Anastasia Beverly Hills and silk wraps for that. I am glad I realized the world of hair color and balayage. I love being a blonde, and it's soooo much more ME!
My beauty tips for you are…
#1. The 'George Washington.' This is the sleep bun that will change your life! Flip your head over, lightly pin your hair at the top of your head with a few bobby pins, and leave it alone! You'll wake with with hair like you just got a blowout at the salon!
#2. Stop with the crazy contour! You are not a makeup blogger or celebrity that has a full team of lighting professionals. It doesn't look natural and it ages you. S.t.o.p.
#3. Rose Water. It's $8 and you should keep it with you at all times. Wrinkles comes from stress and the skin being dehydrated. Plump up that skin with the magic foundation of youth! You'll thank me.
#4. Take risks! It breaks my heart when styling clients of mine say 'ohhhh I could never wear that lipstick color" or "that shadow is too dark and people will stare at me." Fashion and beauty is fun and it's supposed to be experimental. Makeup washes off, hair styles can be unpinned, and you can take the crazy clothes off that night. Stop overthinking and just go for it!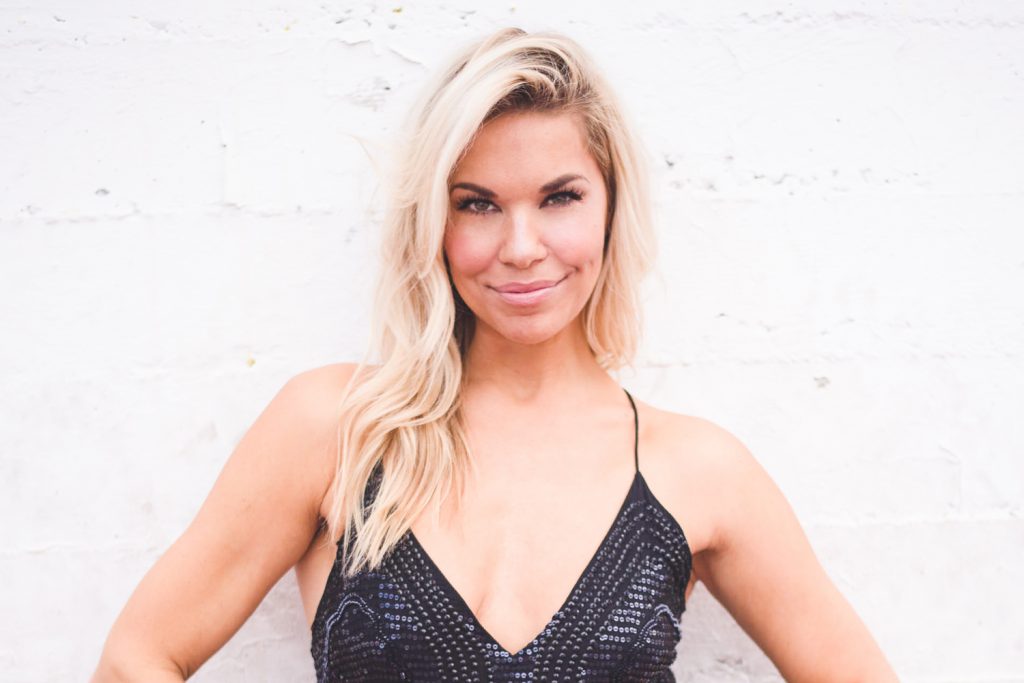 I know what you're thinking… 'How do I connect with Emily Loftiss? Because I need her in my life!' She's sharing advice along with style and beauty must haves daily, on Instagram Stories & Snapchat, so make sure you follow her. And, you can tune into to her Facebook live show, Everyday Glam with Emily Loftiss, every Tuesday evening. And if you miss one, don't worry. They're saved and posted to Facebook so you never miss out!