Attending a Spring Wedding?
Spring Wedding Attire from Casual to Cocktail
You've began receiving your Spring Wedding invitations, so of course it's time to figure out what you're going to wear. Whether your heading off to a tropical destination to celebrate or getting dressed up to arrive at a ballroom, we've picked 16 dress ideas that are perfect for any wedding vibe.
---
STRIPES
---
Stripes are a timeless, tried and true print appropriate for numerous occasions. We're loving OC based style influencer, Andee Layne's subtle striped dress with a deep plunging neckline and ruffle detail. A striped dress is perfect for a more casual wedding. Perfect for a day wedding at the beach.
Stylist Tip: Taking Andee Layne's lead and going for a plunging neckline is perfect for a gal with small breasts. Do not attempt this look at a wedding if you're busty.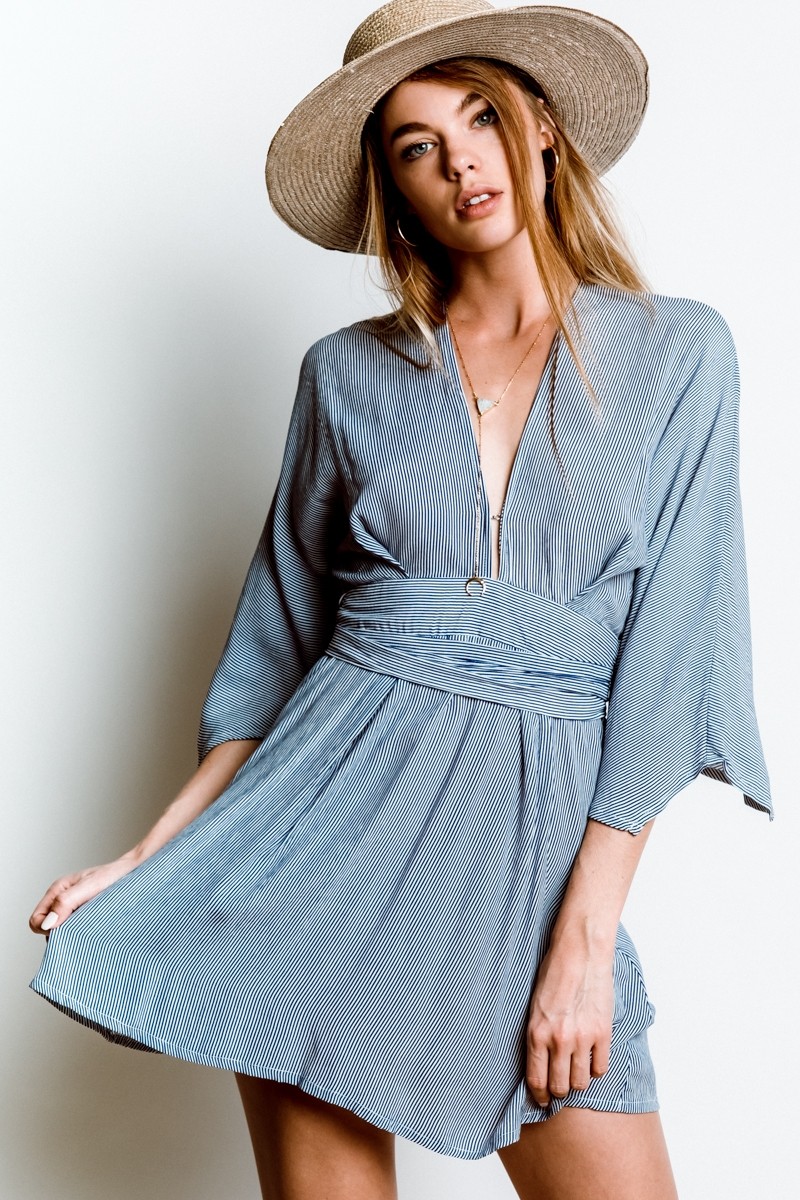 Faithfull the Brand $149 VIA BLUE EYED GIRL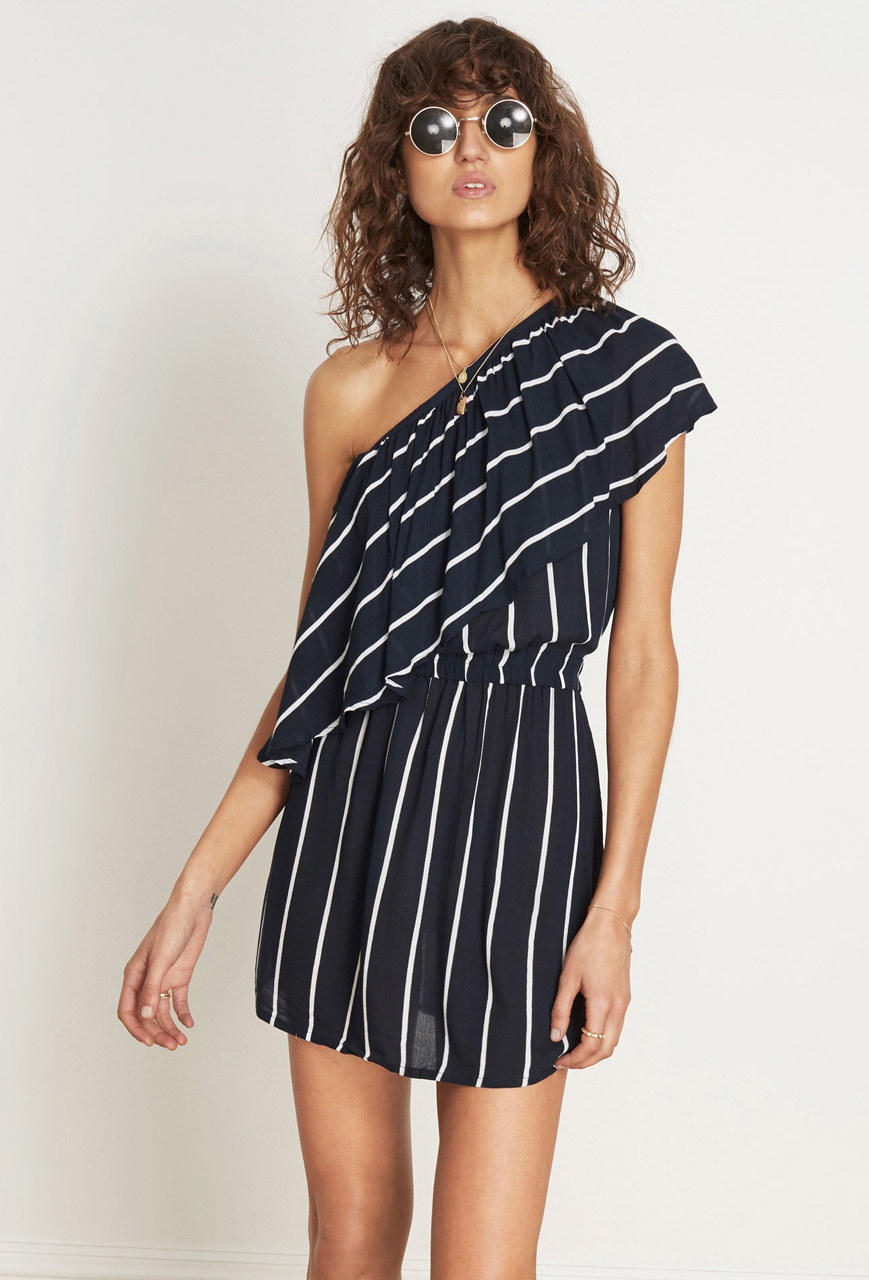 Faithfull the Brand $138 NOW $83 VIA RESURRECTION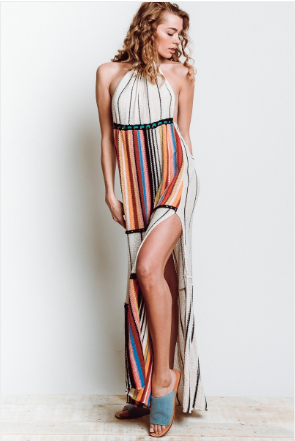 Free People $168VIA BLUE EYED GIRL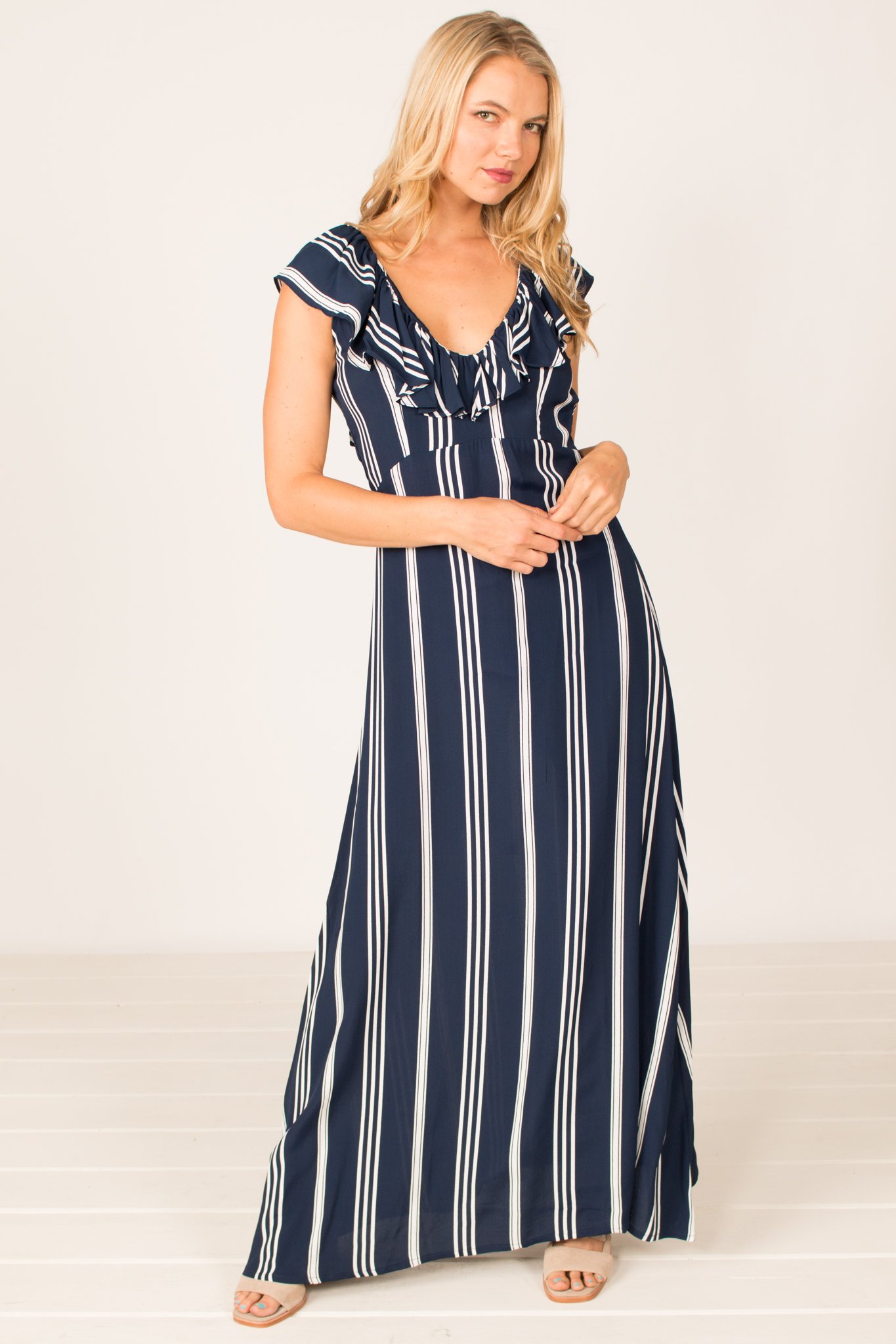 Stevie Sister $159 by STEVIE SISTER
---
BOLD COLOR
---
A bold color is a great choice for any wedding occasion. It works equally well for a day or evening wedding, as well as a casual or cocktail attire.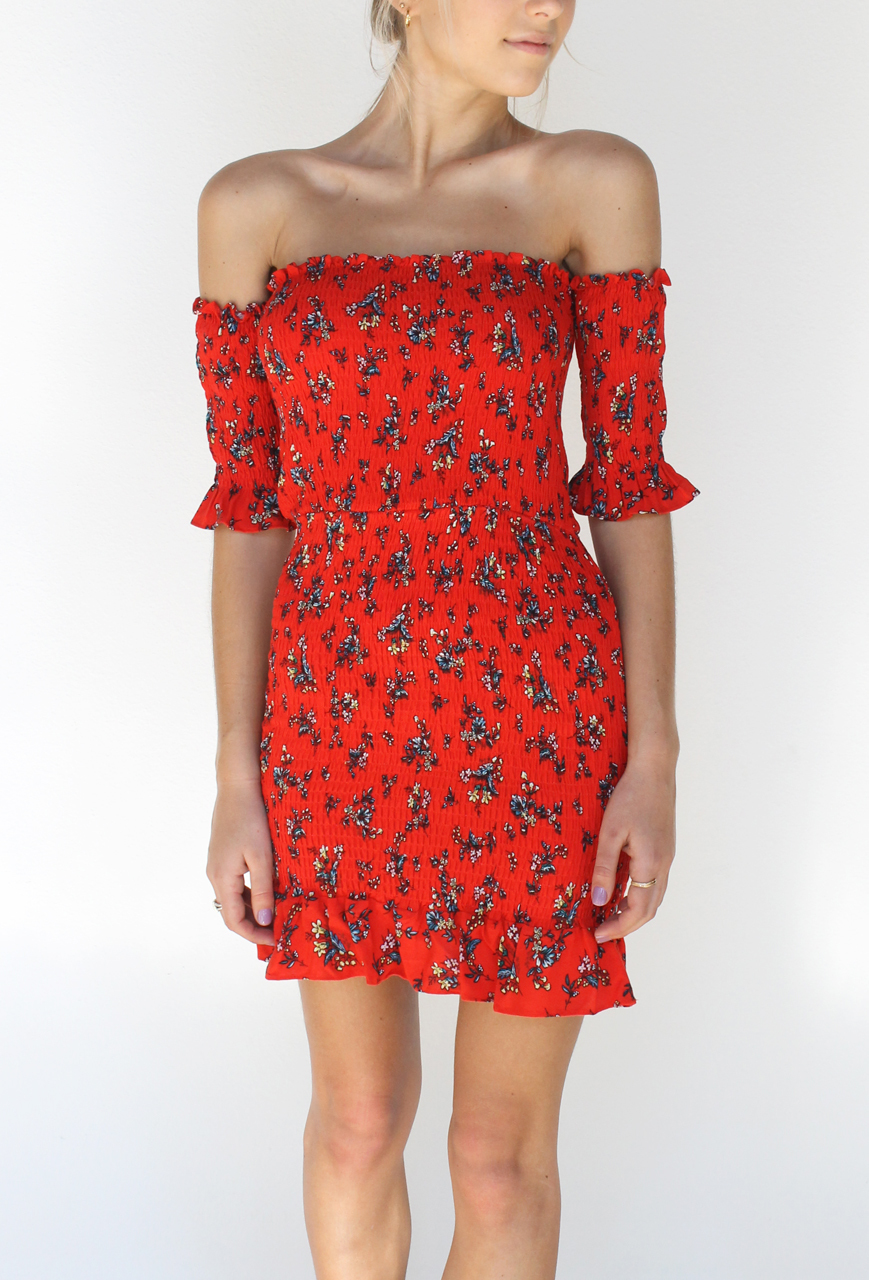 CALIStyle $64 by RESURRECTION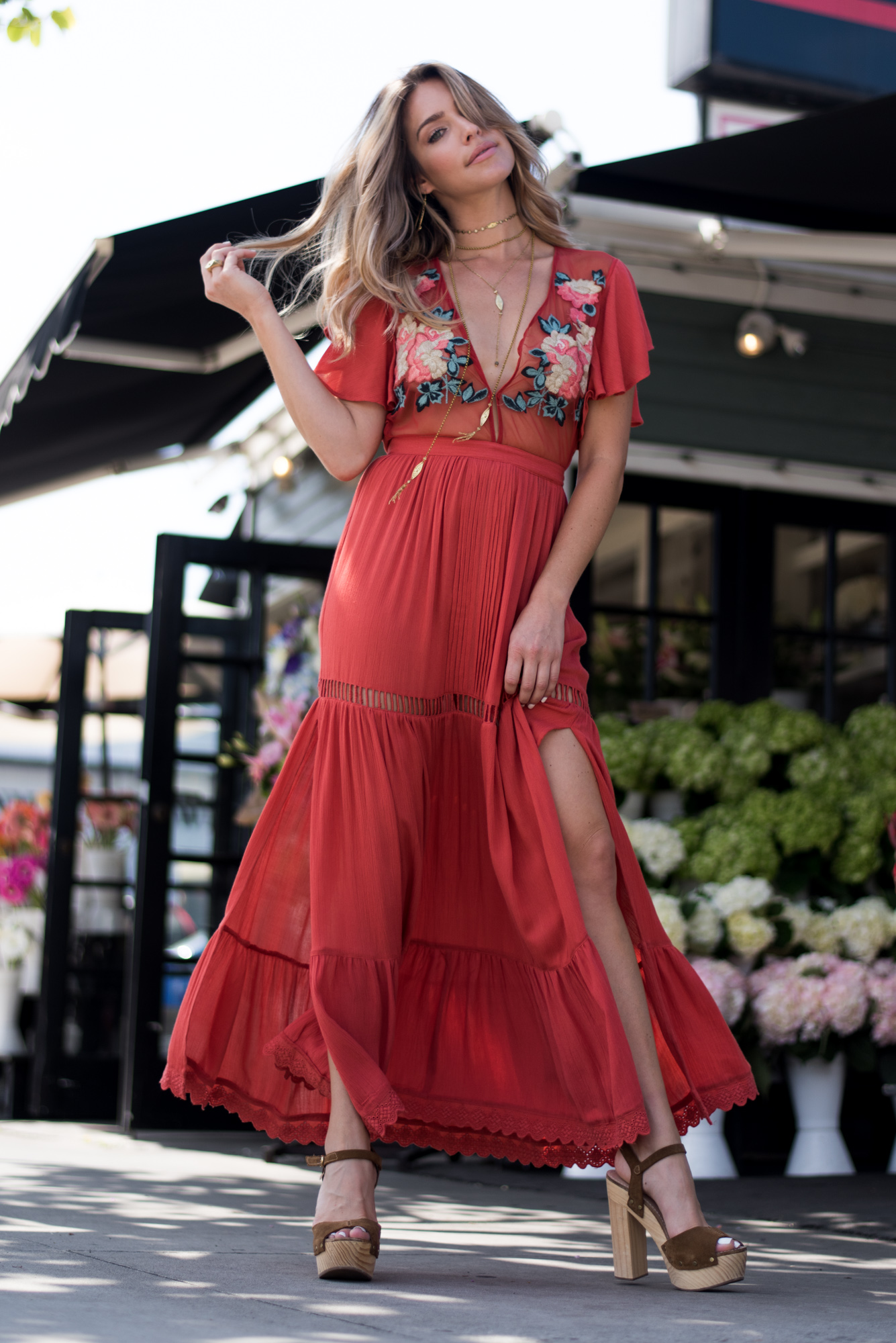 Cloebella $198 VIA RED FOX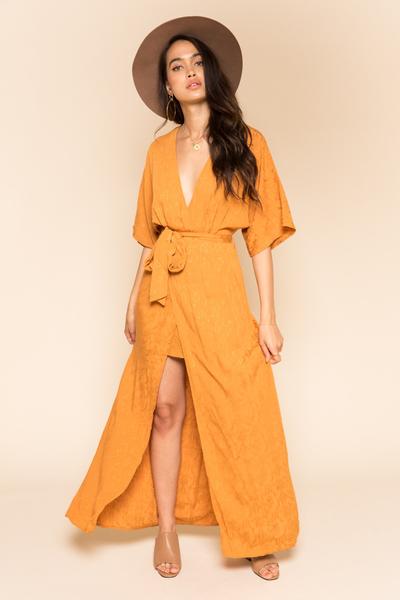 Honey Belle $72 VIA PRISM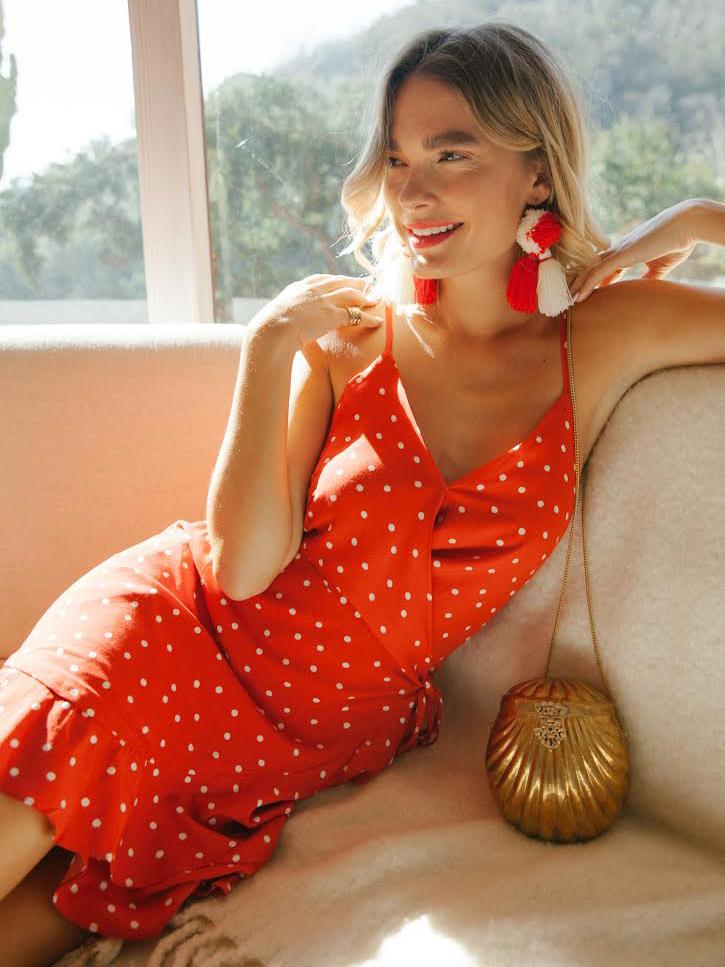 Wrap Dress $36.50 VIA STITCH & FEATHER
---
FLORALS
---
A floral dress is always a good choice for a wedding.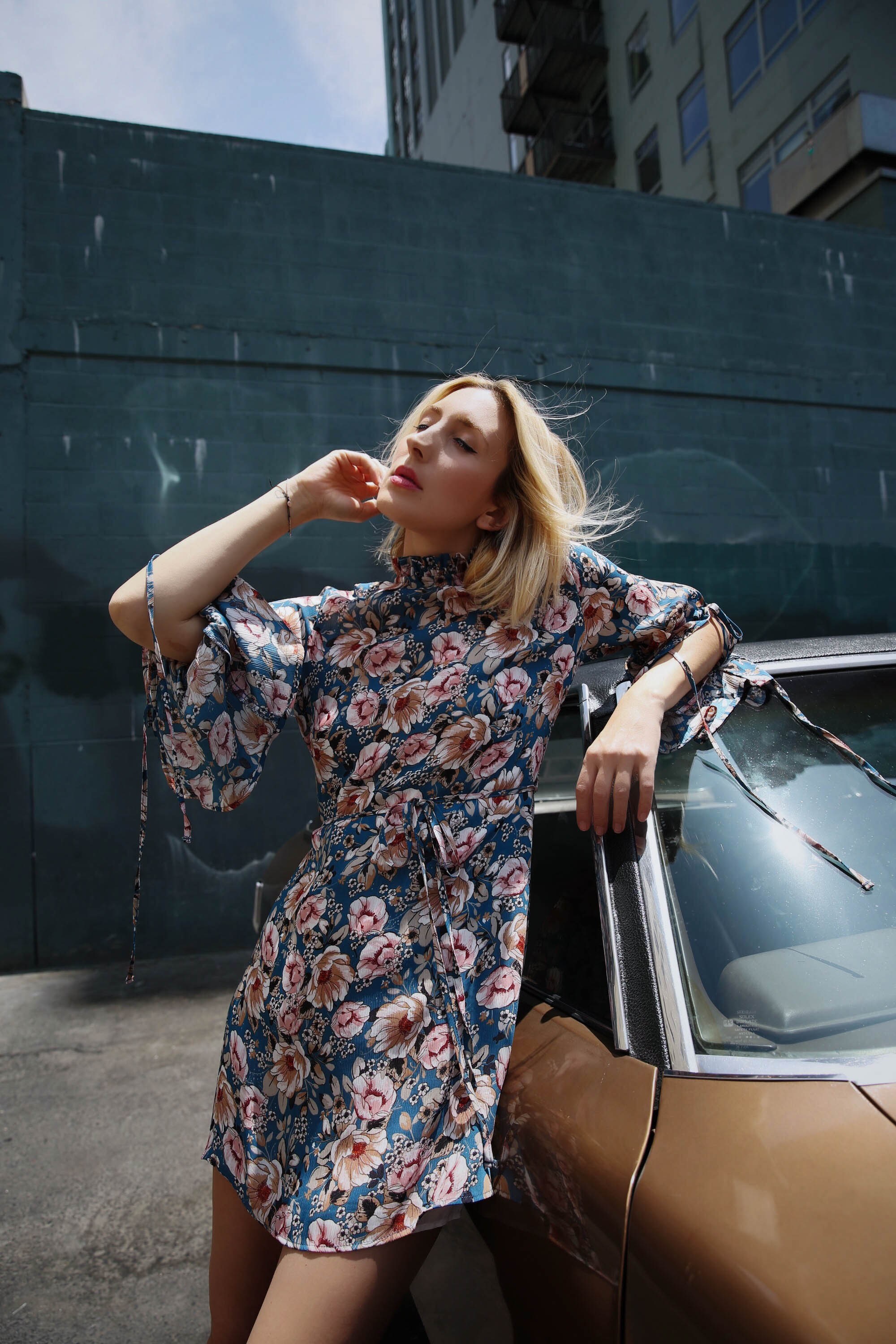 Angela Fink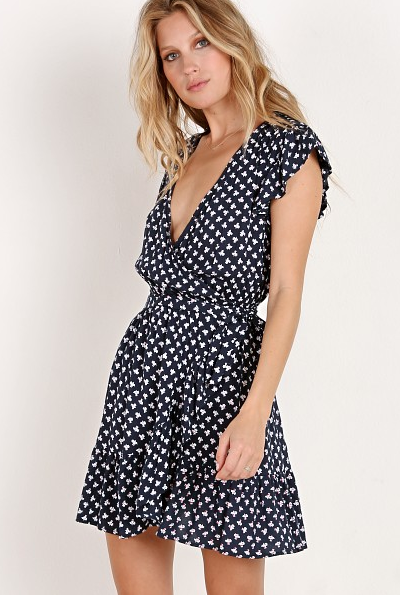 La Confection $149 VIA LARGO DRIVE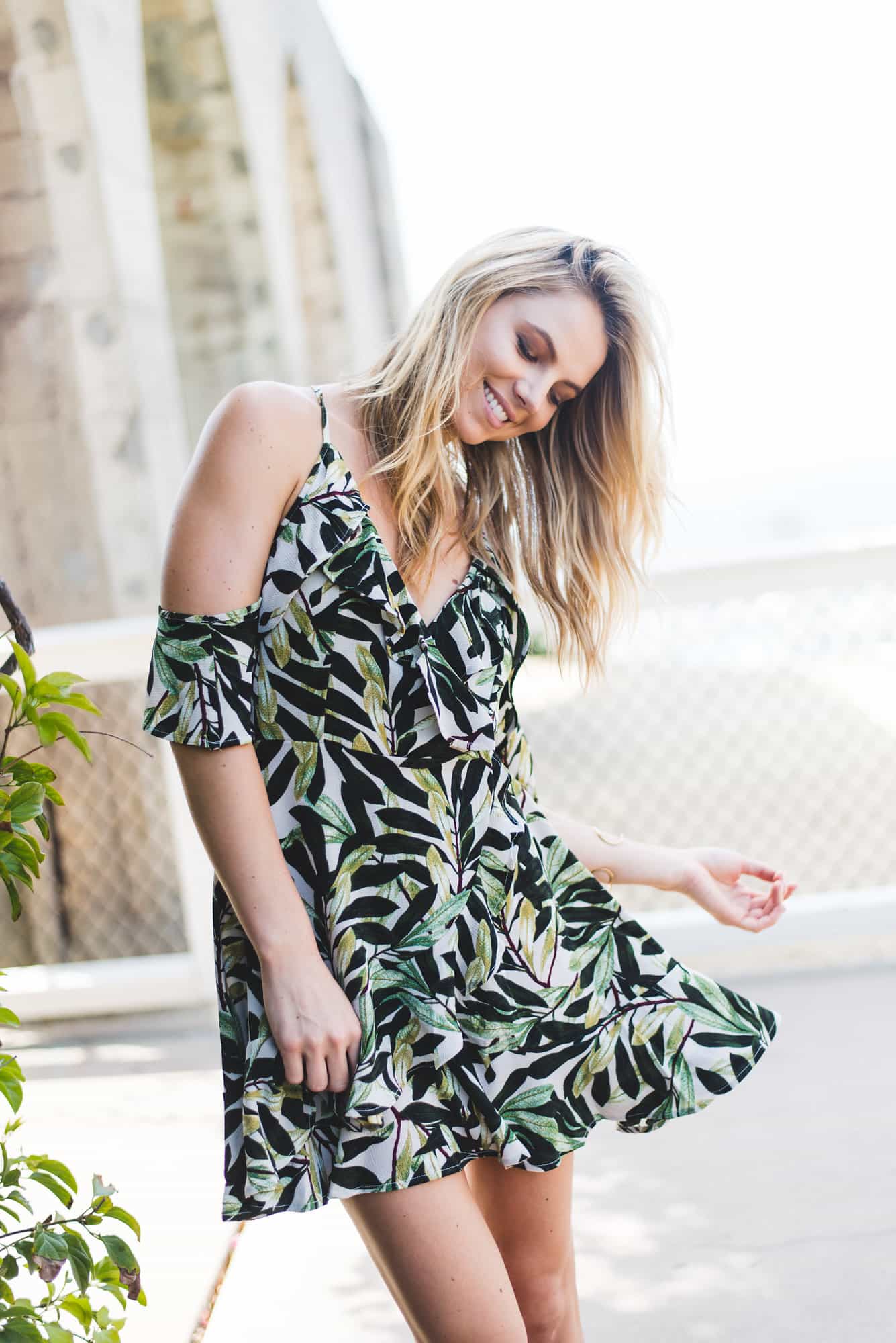 Palm Ruffle Dress $52 VIA HAUTE SHOP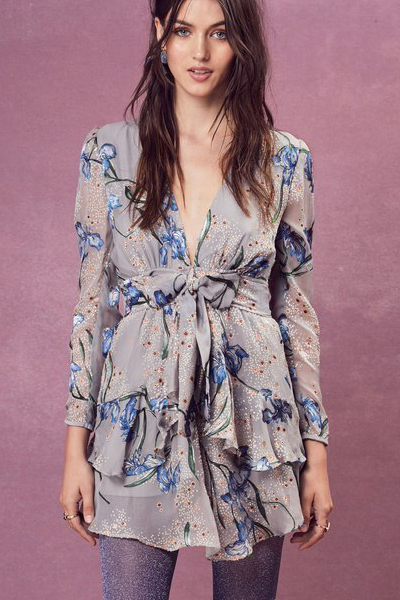 For Love & Lemons $289 VIA KINDRED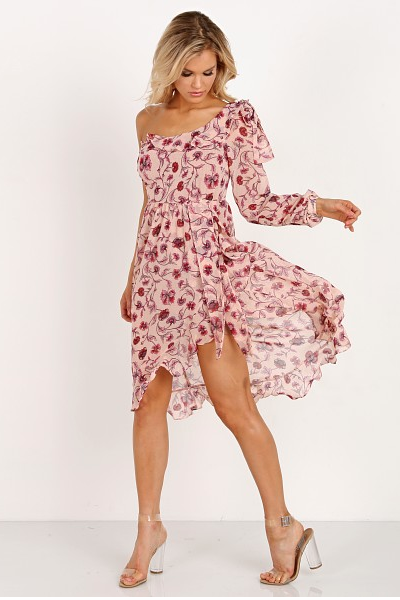 For Love & Lemons $242 VIA LARGO DRIVE
---
PASTELS
---
Pastels can also be worn to any type of wedding, from informal to formal. The key to pulling off pastels is to make sure you don't look like you're part of the wedding party.
Stylist Tip: Make sure your pastel shade is not too light. You don't want any one to mistake it for white at someone else's wedding.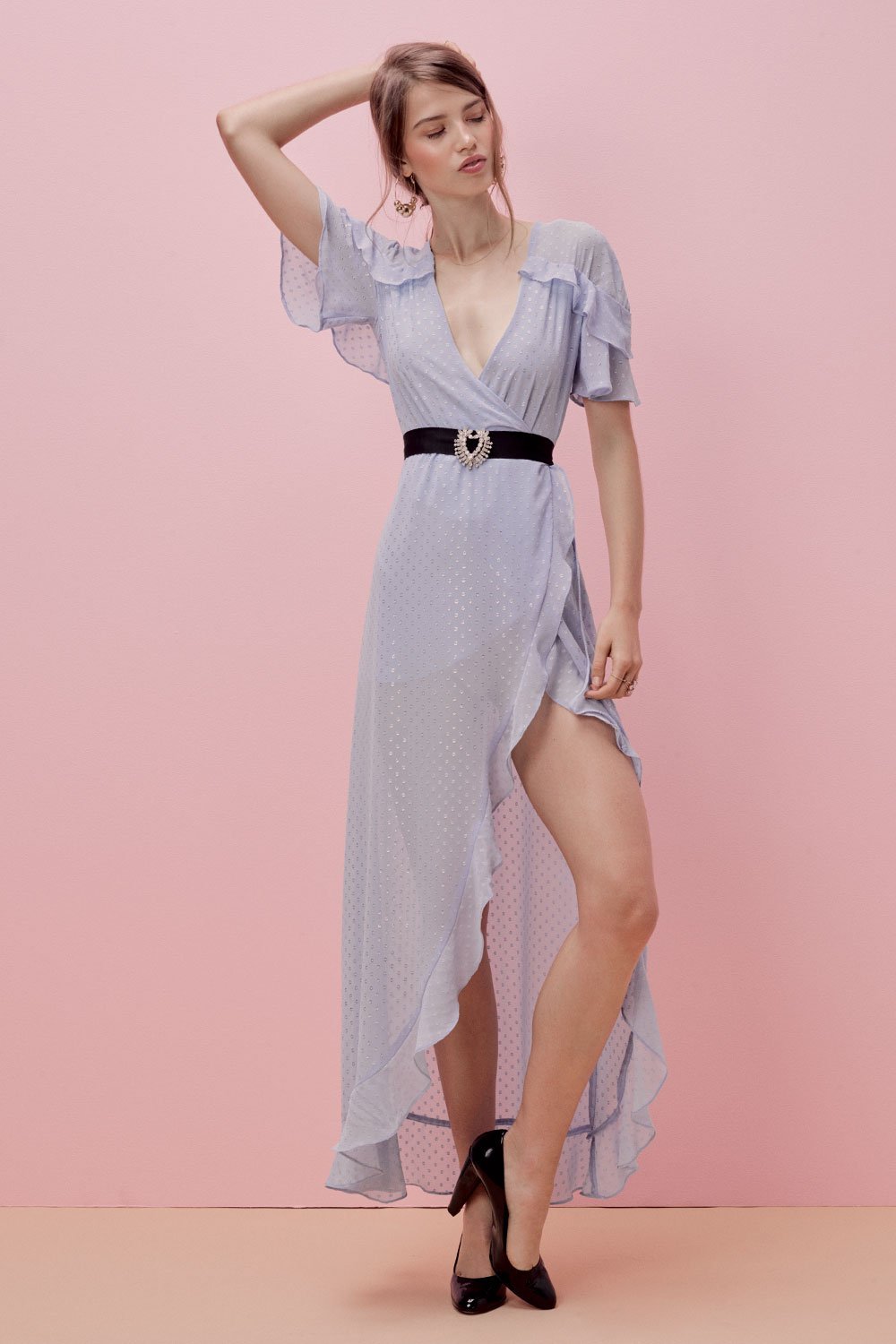 For Love & Lemons $264 VIA STEVIE SISTER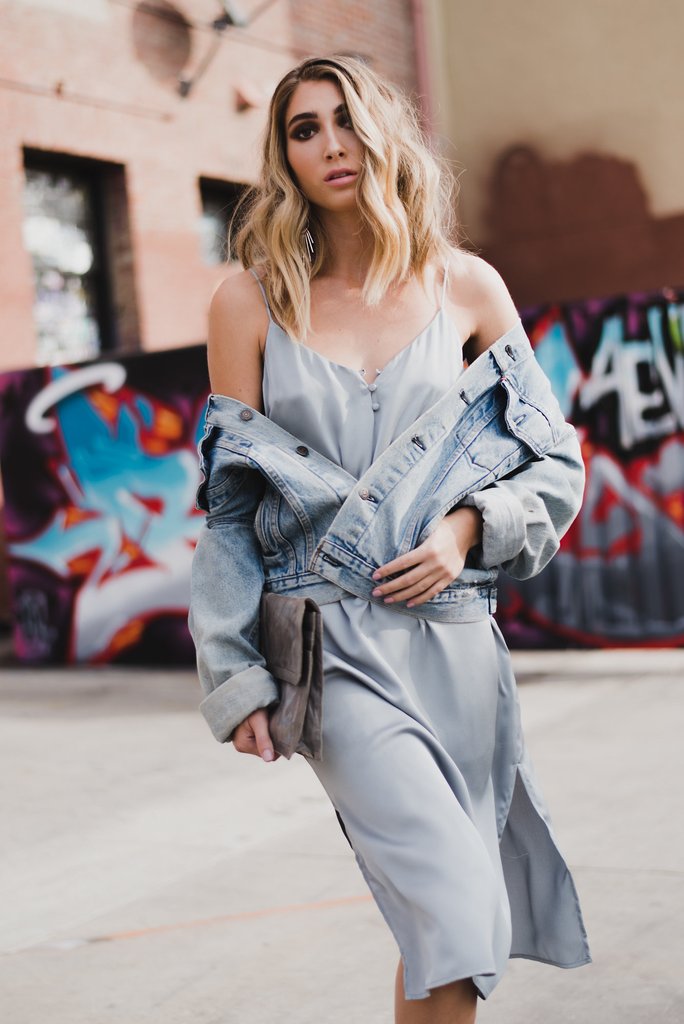 Satin Slip Dress $22 VIA UNAFFECTED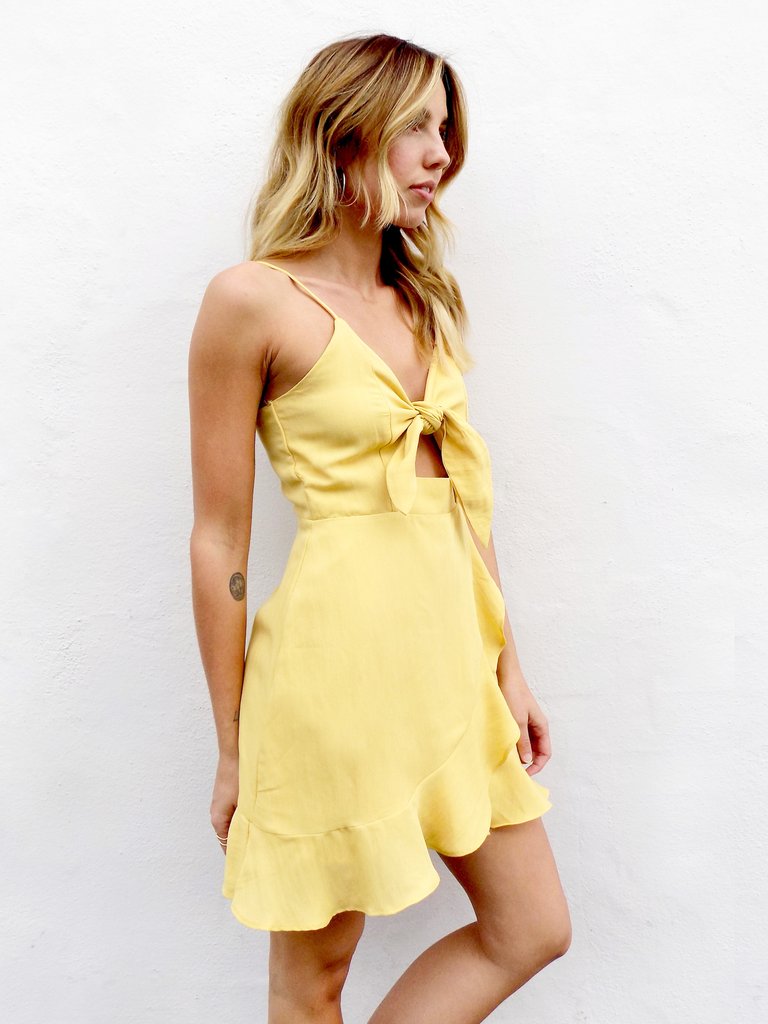 Keen the Label $49 by THE SHOP LAGUNA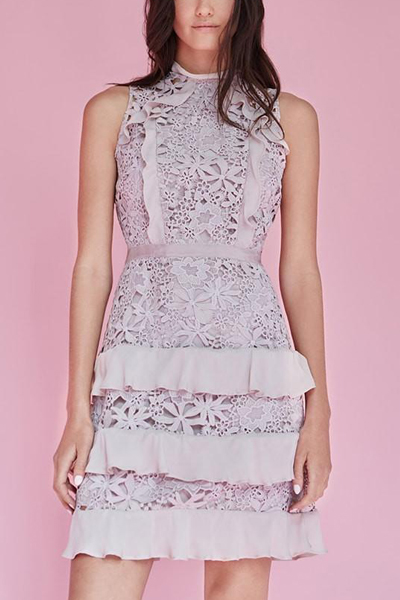 Parker $298 VIA JEANNI CHAMPAGNE