Braids for Fine Hair
For Now & Later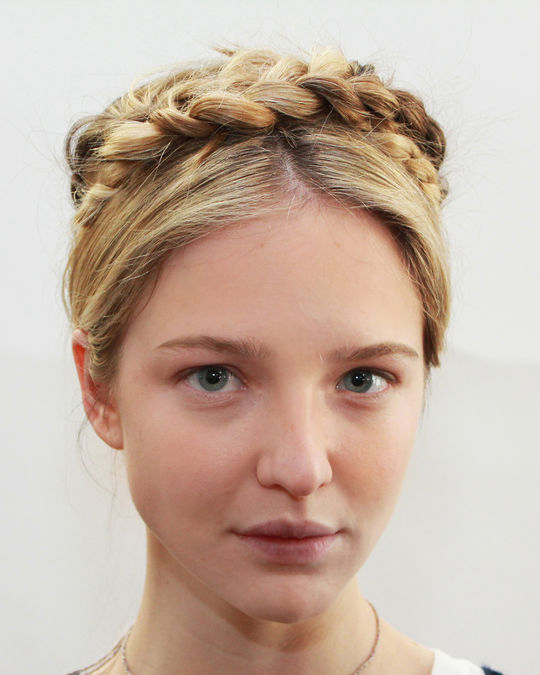 Finally a simple braided hairstyle for fine hair any gal can do herself. I don't know about you, but finding cool braids for fine hair isn't that easy. Most braid tutorials involve gals with thick full textured hair-that I wish I had but I don't. If your anything like me you too are looking for effortless, easy braids for fine hair.
Here is a simple step by step of how-to do braids for fine hair. By the way, I've done this myself and these are the things I used to get started; Schwarzkpof: Dust It Mattifying Powder (The OCSR team refers to this as "hair crack" because we're all addicted-BTW it's my personal favorite)// Tiny Elastic Ties// Small Bobby Pins// Your favorite Hair Spray
Part your hair from ear to ear, separate from the back and temporarily secure. Then flip your head upside down. At the nape of your neck begin your french braid & secure. If you can't french braid make two small pony tails on either side of the nape of your neck, braid & secure.

Pull the longest layers of your hair to the nape of your neck, twist and secure around your braids. Messy is good, that's kinda the point. If you have layers and they fall just tuck them behind your ears and/or simply let them fall.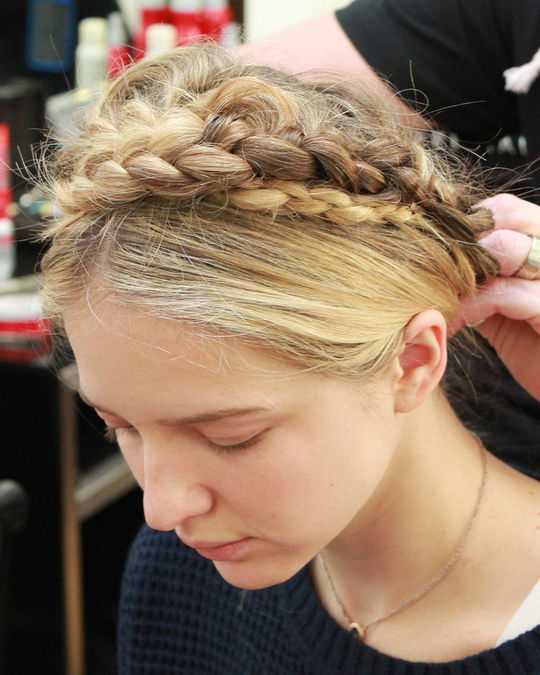 Done! And remember messy is good.