Where to Wear
Style Tips + Tricks with Wardrobe Stylist, Rebecca Araoz
We all have our go-to everyday outfits for just about any occasion in our day to day life. As much as most of us would like to think the streets of the O.C. and L.A. are our own personal runways, (which they can be) every day life can get in the way of that stylish endeavor. That's why we've asked Rebecca to show us her go-to outfits, plus tips on how to re-think our favorite looks, for real real life.
Getting Sh*t Done
"If your life is anything like mine, the week ahead is all about hitting the ground running. Am I right? Lighten up your denim; even try white. Pair simple, clean jeans with a white top with contrasting accessories like a black belt, boots and bag."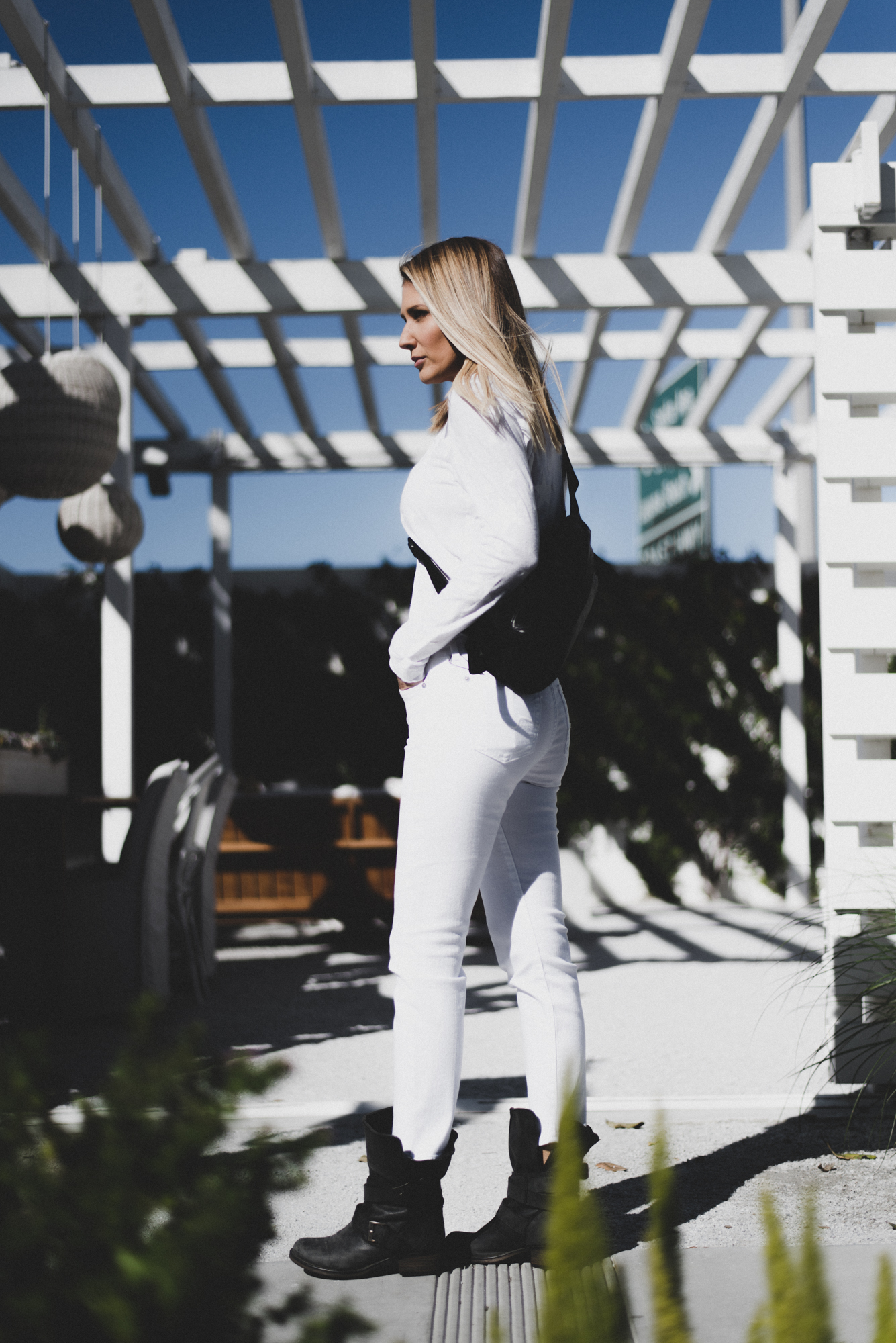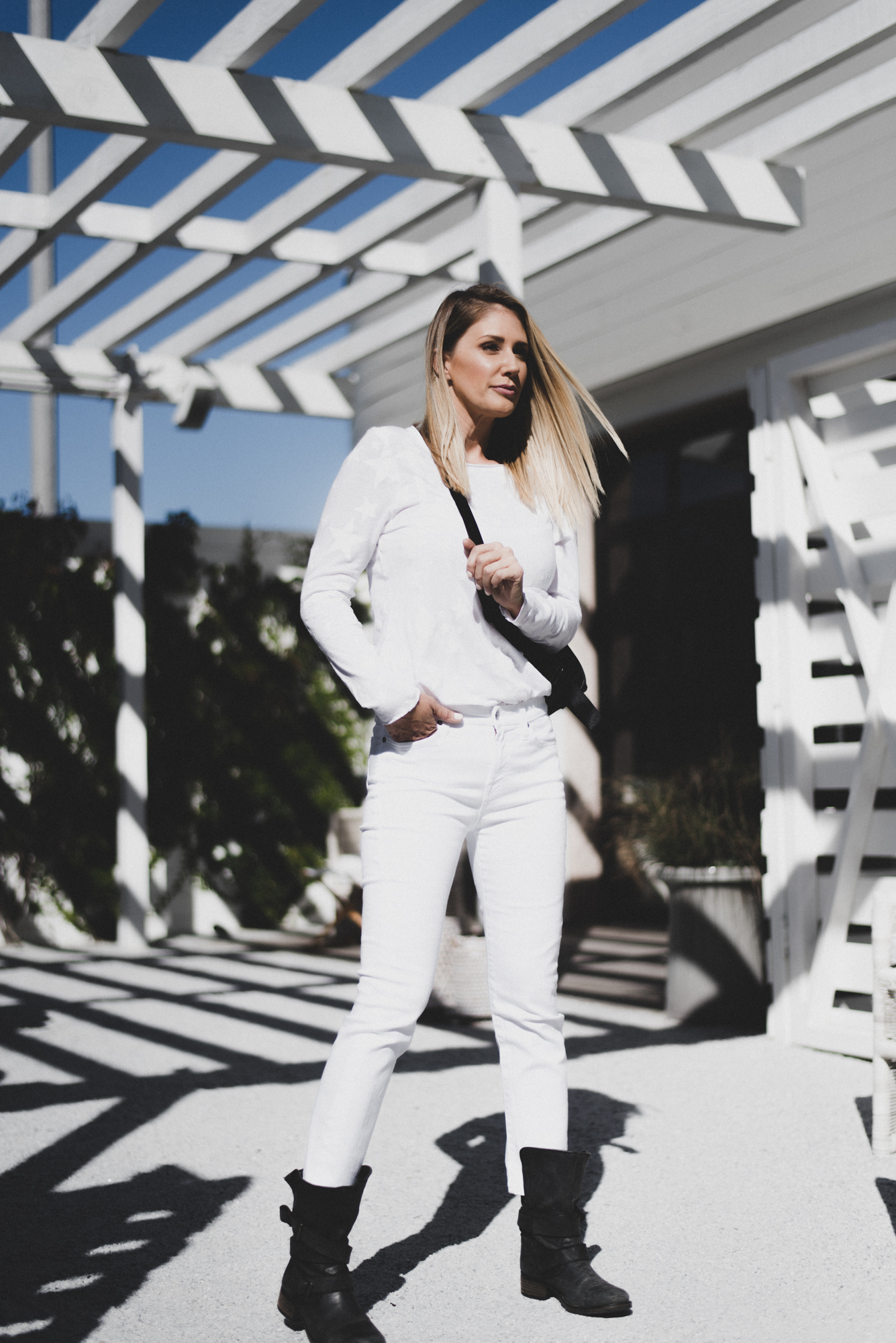 "Let's talk trousers! I live for a classic trouser for those important work meetings, but I also take them out for date night! Going out after work in "work clothes"……. yuck. Bring a fresh, chic top, NOT meant for the office, to freshen up your trousers for a whole new, week night out on the town vibe.  
"Women tend to dress for other women, that's why I believe confidence is the best girls night outfit. Oh and of course your favorite jeans and a statement blouse."
"When I'm not working I'm with my family, and comfort is a must! A fun metallic jumpsuit and silver accents can bring life to an outfit without trying too hard."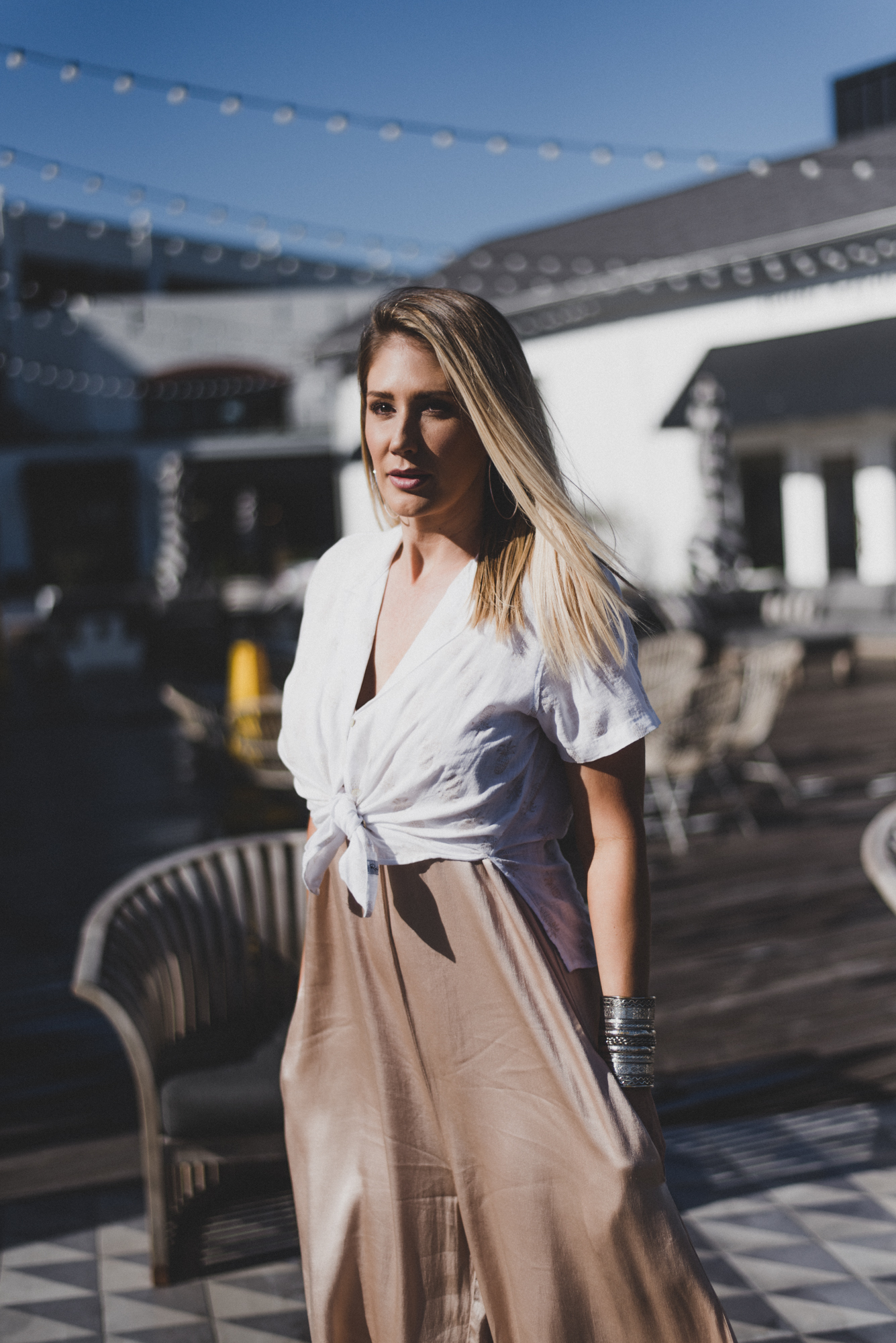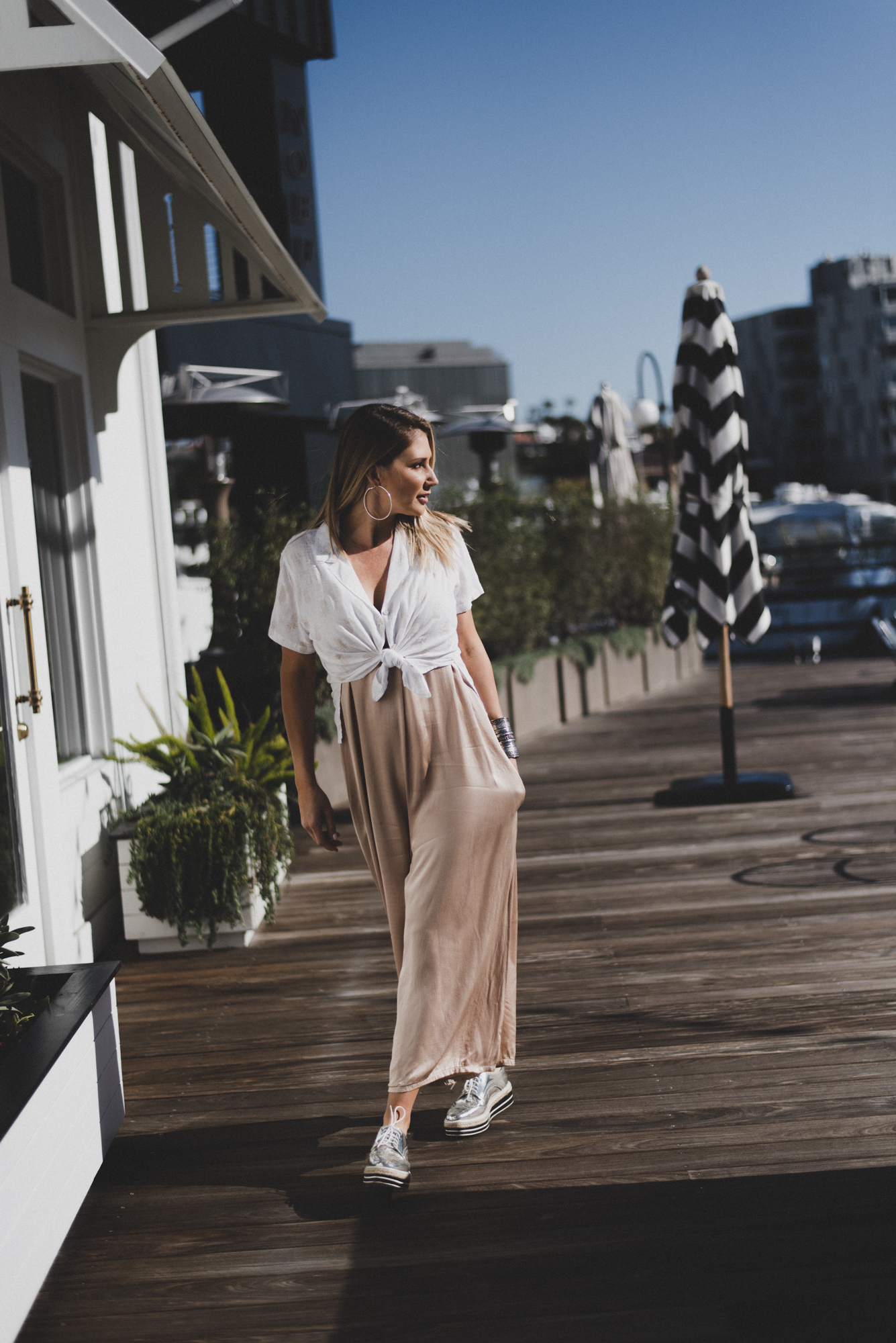 Sunday Funday
"A slip dress is the perfect outfit for Sunday funday because of its versatility. It can be kept simple with few accessories, belted to create shape (loving a belt bag), layered for modesty and warmth, and last but not least, the shoes! Slip dresses, solid or bold, can be worn with flats or heels, you call it. It's a classic!"