#popclinkjoylaunch
If there is one thing you all know about us it's that we LOVE supporting our local community! Small business is what breathes life into our communities and creates a sense of uniqueness. So, when we were asked to attend the launch of a new, local event planning company, you know we didn't pass it up! With the perfect venue, a few of their favorite vendors, and a mouthwatering array of cheese and desserts, Joy n' Company launched with incredible success!
Joy n' Company is a team of Professional Knot-Tiers & Event Specialists on a mission to bring a young, fresh take to event planning in Southern California! They specialize in Day-Of Wedding Coordination, where they work with knowledgeable, savvy couples that want to plan independently, but need a professional to help button up details and provide on-site management during their big day. In addition to Day-Of Coordination, Joy n' Company provides full and partial planning services.
If this doesn't already sound amazing, the boss babes behind the Company seal the deal! Michelle and Rachel are fun, down to earth and as sweet as can be! Keep scrolling for a fun Q&A with these girls & stay tuned for collaborations to come!

How did you get your start in the Wedding Industry?
Rachel: My introduction to wedding planning was quite unexpected. I was a former Restaurant Editor for a nightlife magazine in Orange County. I thought I would be in the writing field for some time. One day, I got a phone call from my former boss, Lisa Wagoner of Iva Lee's, asking what I thought about becoming a wedding coordinator? Their restaurant added a catering division that serviced weddings, and she thought I would be good fit due to my "organizational and people skills". I shadowed Lisa on a few occasions to learn the tricks of the trade. She informed me that John Q. Humphreys, owner of The Ramos House Café, had purchased a venue called The Villa in San Juan Capistrano. His right-hand girl, Michelle Tkach, had become the venue coordinator, and Lisa advised viewing another planner's skill set to broaden my scope – so I did.
At the time, John needed a sales representative, and my path took a slight detour. I happily operated the venue's bookings for four years. Throughout that time, I had my hands in many pots at The Villa. From bookings to PR to coordinating and catering, I became the jack-of-all-trades. I relished in the energy of event planning – such a fun field! After time at the Villa, I was interested in exploring other avenues of events. I worked for a non-profit that put on charity events for ALS research. I loved expanding my horizons, but quickly realized that weddings was where my heart was.
I've received more joy (no pun intended) being a part of my clients' wedding day, than anything else I've done, professionally. Inevitably, I returned to my rightful position as a wedding coordinator. The rest is history!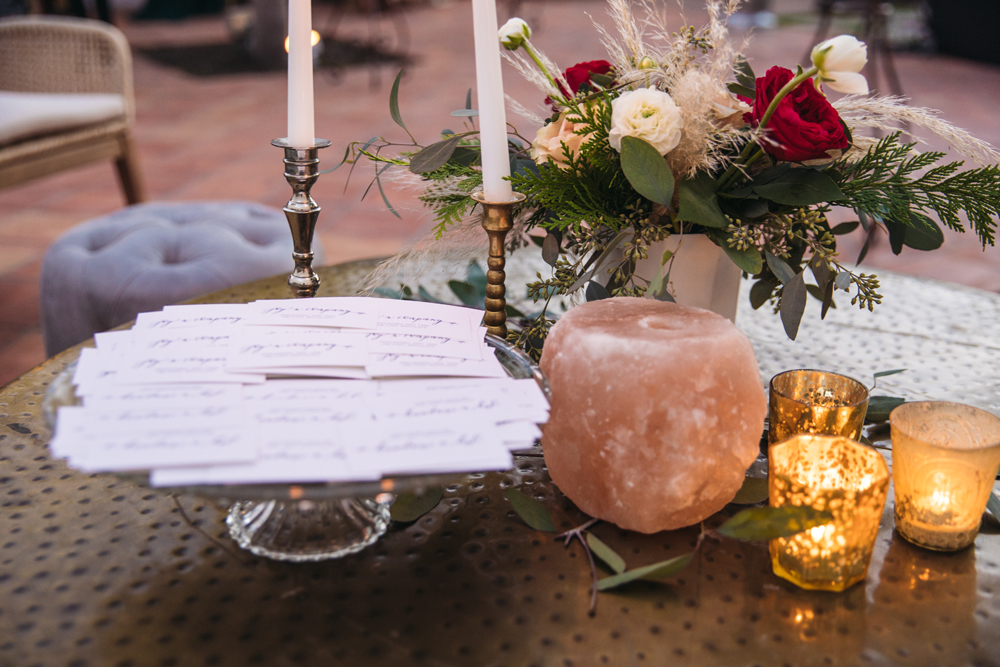 Michelle: I've been in the service industry for as long as I can remember! I became a hostess at an Italian Restaurant that my cousin managed when I was 13. Right away I was hooked. My big break into the event industry when my long-time boss (and pretty much family), John Q. Humphreys, owner of The Ramos House Café, purchased The Villa San Juan Capistrano. While the property's renovations were underway, I was able to start small and manage a handful of intimate weddings at The Ramos House Café. It was my absolute favorite! These beautiful occasions were sporadic at the Café, so jumping on the opportunity to play a role in weddings at The Villa full-time was a no-brainer.
In 2009, The Villa opened its gates and has wed over 600 couples! Wedding planning truly a dream job come true. I couldn't imagine doing anything else. I've worked on all aspects of the business as well, from banquet captain, to catering manager, to sales, and eventually finding my permanent role as Venue Event Coordinator.

How did the two of you meet?
We met over ten years ago, while both of us worked as servers for affiliated restaurants – The Ramos House Café and Iva Lee's, which shared the same Christmas party every year. As each business developed independently, we both grew with them at opposite ends. Eventually we both ended up at The Villa San Juan Capistrano as the operating team for events and bookings. The Dynamic Duo was born!

Why was it time to start your own company?
We have performed countless events together, weddings in particular, and work seamlessly. It seemed like the rightful next step. We both gained enough experience and industry connections and figured, "Why wouldn't we start our own company? We can do this!" Plus, we have the best time together!

How did you know you two were the perfect fit to become business partners?
We each possess different strengths and interests that always unified the perfect team. And the fact that we don't even need to verbally communicate to know the next step for running an event, is a testimony within itself. We are telepathic with one another!

What types of events does Joy n' Company specialize in?
Weddings are definitely our specialty – we love them! We have also organized corporate events, baby showers, holiday parties, birthdays, anniversaries and are open to planning any event under the sun!

What is each of your favorite part in the event planning process?
Rachel: I love EVERYTHING about the execution of the wedding day! From the time the bride arrives and feeling the energy with the bridal party and family, to the set up – seeing different visions come to life through each vendor. I love being the guardian of the event, and managing all facets of the timeline.
Michelle: I'd have to go with Rach on this one…I definitely enjoy EVERYTHING! I mean, what's not to love about playing a huge role in a couple's happily ever after? The big day marks such a pivotal moment in their love story, and we get to contribute to making sure they enjoy every bit of that! The entire process of meeting the couple for the first time, to hearing the path that brought them together. And then helping them paint the picture that will showcase their love for one another, in front of all their nearest and dearest, really makes me feel like the luckiest girl in the world!

How did you decide on Joy n' Company as the name of the company?
We tried to think of words that evoked happiness, and the word "Joy" came to mind. It's a word that ignites the feelings of utmost fulfillment, safety, and comfort. All the things we want our clients to feel on their special day. The n' Company was an extension, portraying the idea of good company (family and friends), as expected on one's wedding day. And, it just so happens to be Michelle's middle name!

If I'm planning an event, why choose Joy n' Company?
Because we possess all the heart, dedication, experience and most of all, are relatable and down-to-earth. We treat our clients like old friends. We are genuinely invested in their day. The heartfelt quality is inherent in both of us.

What are you most excited about in 2017?
Sharing our passion with clients and other vendors. Having a business of your own is a real game changer. In everything you do, the pride you feel is heightened . We can't wait to see where this path leads and excited for all the new people we'll meet along the way!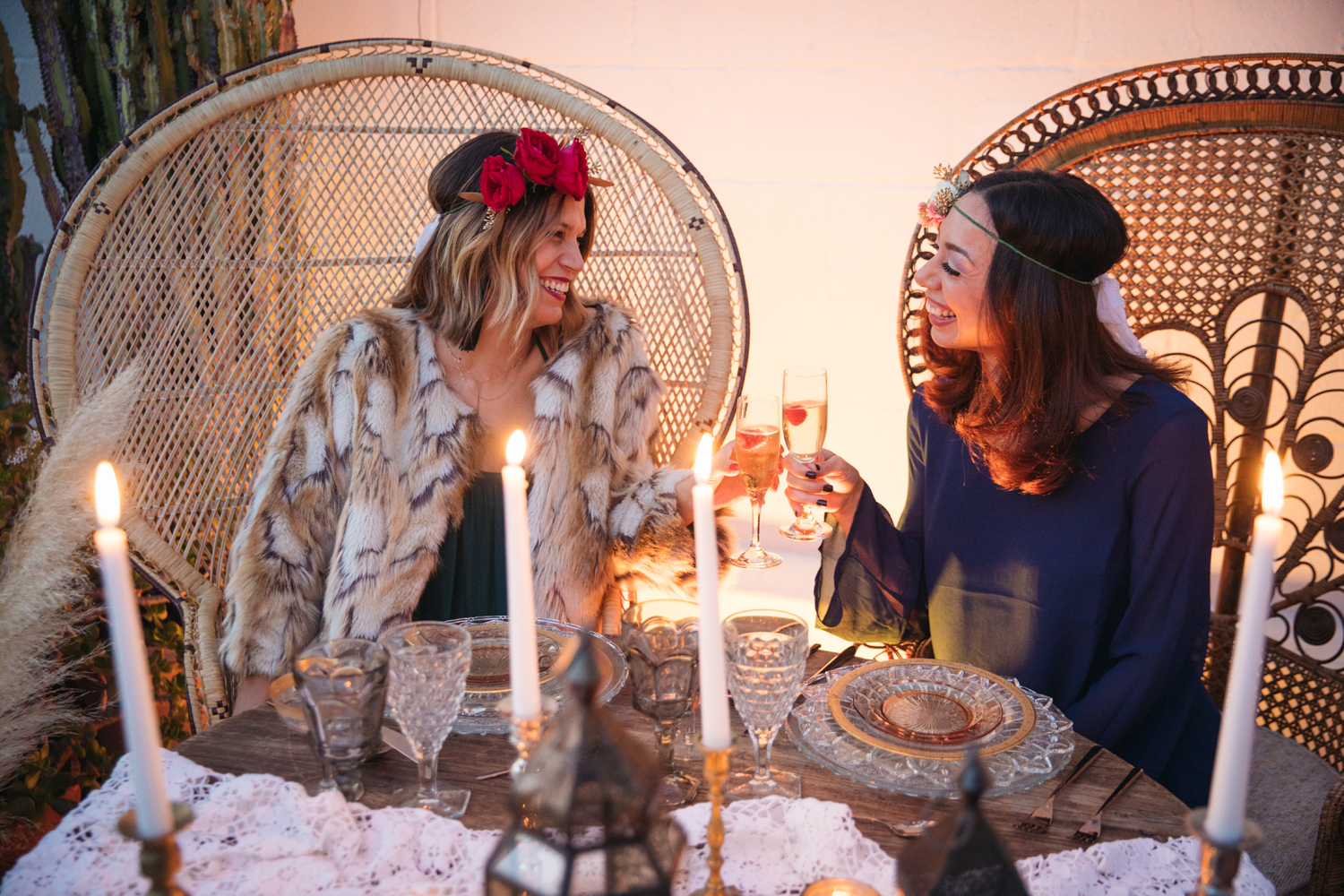 ​Event Vendor Line Up
Photography: Braven Carver Films @bravencarver
Rentals: Archive Rentals @archiverentals
Bakery: RooneyGirl Bake Shop @rooneygirlbakes
Cheese Board: The Cellar @sccellar
DJ: Electric Juice Entertainment @electricjuiceentertainment
Florals: Seven Stems @sevenstems
Bar Service: Waterman's Harbor @watermansharbordp
Wedding Coordinators: Joy n' Company @joy_n_company