Styled by TC
Looking for a way to combine their passions for planning and styling, and their love for everything wedding, sisters Ali and Emily created Styled by TC. Styled by TC is a high-end fashion bridal and bridesmaids boutique located in Tustin, California. Specializing in "Everything But the Dress," Styled by TC carries bridesmaids dresses, flower girl dresses, bridesmaids and groomsmen gifts, along with all the extra's the bride needs to complete her look including: veils, sashes, jewelry headpieces and garters.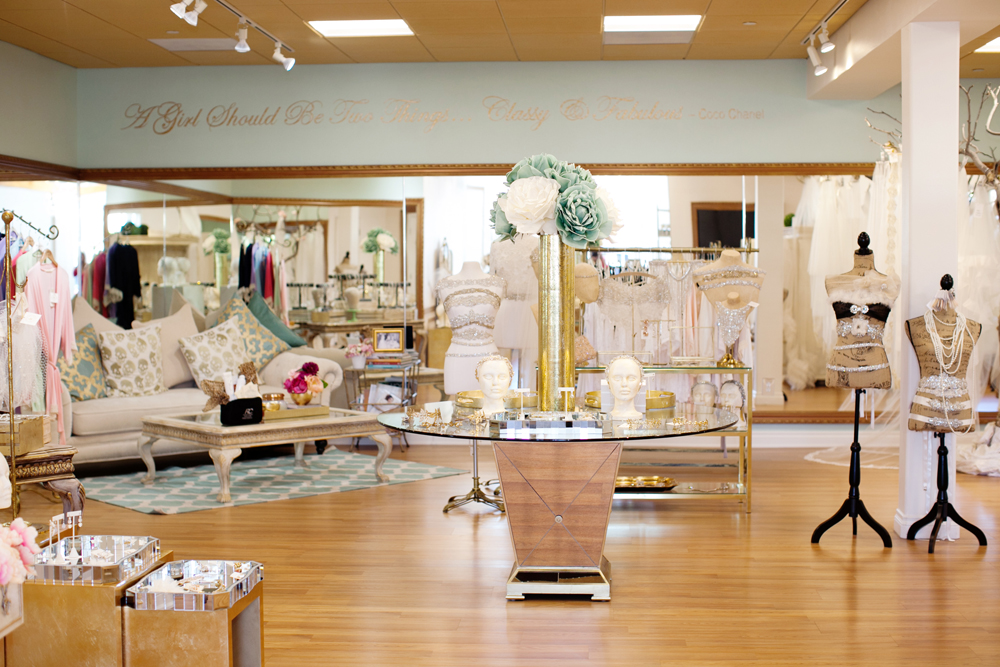 Photographed by APictureLife Photography
Most recently, Styled by TC has expanded their inventory to include Bridesmaid dresses.  With many brides asking if they carried bridesmaid dresses, they thought why not complete the experience and do just that, making them the one stop shop for "everything but the dress." When brides and bridesmaids come into Styled by TC, they can always expect a good time – good music, champagne, and shopping with your best girlfriends!
With Emily's event planning background and Ali's fashion styling background, they were the perfect pair to ask for tips to finding the perfect bridesmaid dresses.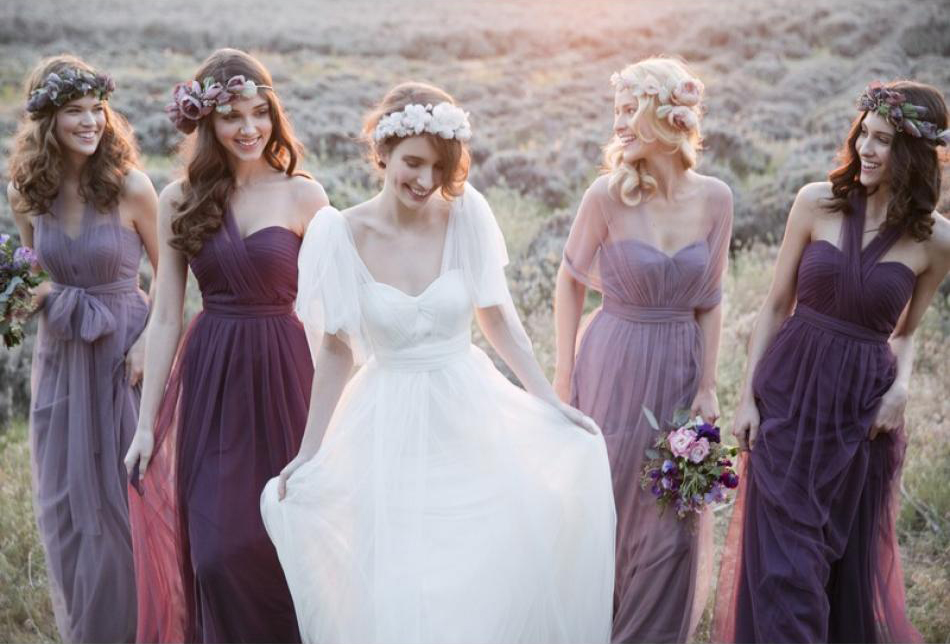 Photographed by Stephanie Williams
Choosing the Perfect Bridesmaid Dress
Make your life easier and get all the extras in one place! – As a bride you have a million decisions to make; "Where will I get married? What will the florals look like? What will we eat?…" and the list goes on. Once you've conquered one of the most important details, your dress, you have to consider all the extras: Veil, jewelry, garter, etc. And then what about the Bridesmaids… The decisions are endless! We suggest finding a place that will help you find the perfect accessories for you, as well as dresses and accessories for your bridesmaids, and maybe a few other things. This will make your life a lot simpler. Plus, you wont have to go from store to store explaining the look and style you are going for. This is where we come in!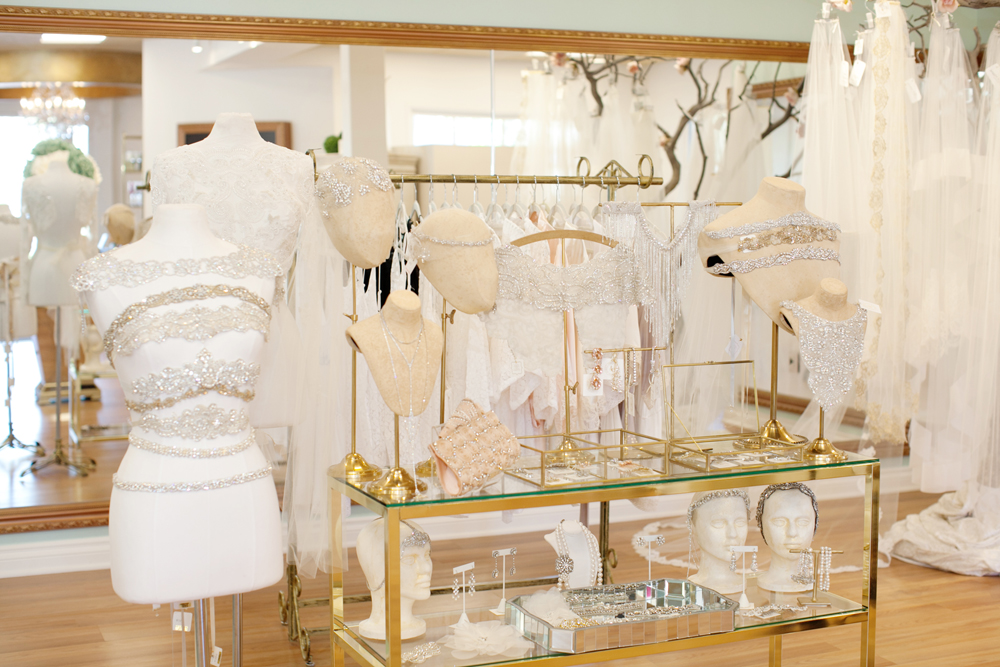 Photographed by APictureLife Photography
Go with a re-wearable Style- We've all seen, and/or had to wear, a lot of bridesmaid dresses, and lets be honest, most of them we wouldn't be caught dead in again. You want your bridesmaids to feel beautiful in the dress they're wearing, and if it's a style they would never wear again, that may not be the case. Choose a dress they will want to wear again! This will ensure they feel beautiful and comfortable and lend well to the overall vibe and look of your wedding. There aren't many stores that carry an assortment of fashion forward, re-wearable bridesmaids dresses, which is why at Styled by TC we carry select brands that offer a variety of re-wearable dresses. Whether your wedding is beachy boho or glitz and glam, we have a dress that your bridal party will be sure to stun in!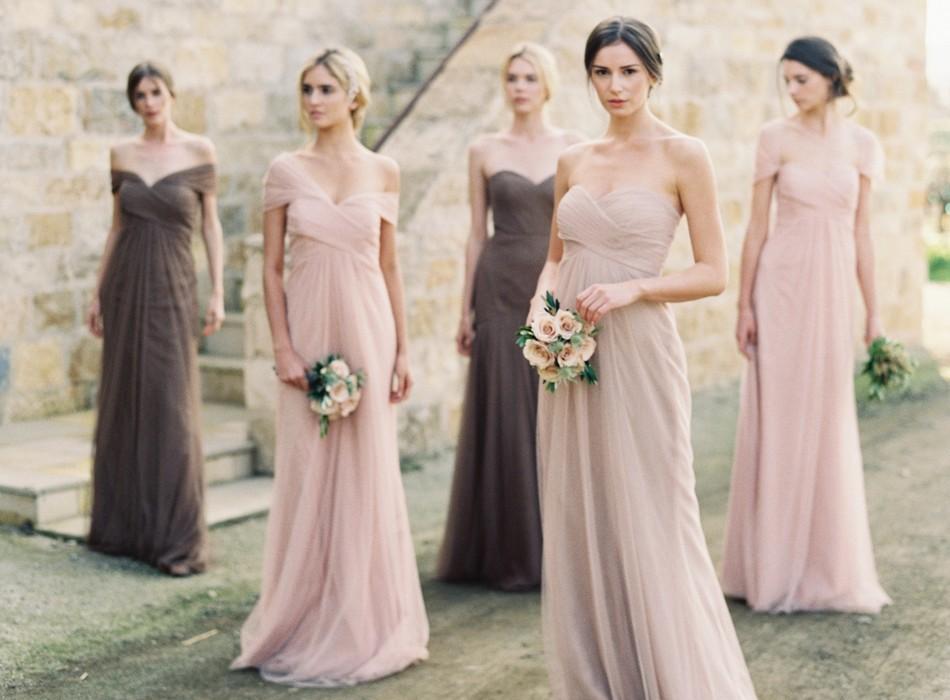 Photographed by Caroline Tran
Let your Bridesmaids choose the right dress for them…With your guidance of course- The most challenging aspect of choosing bridesmaids dresses is definitely varying body types. Each girl will be a different height, weight, have different chest size, etc. Our best recommendation is to choose a designer, color and material and then let each of your bridesmaids choose their own dress from your outline. That way, the bridal party looks uniform, yet each girl has a different neckline that they are most comfortable in! This allows the bridesmaids to have fun with their selection and truly choose a dress that they feel confident wearing again (back to that last point).
Jenny Yoo is definitely one of our favorite Designers for this, and one of the most popular brands that we carry. Her dresses are romantic, soft and effortlessly stylish. Her Anabelle Convertible Dress is a gown that can be worked in 15 different ways. Whether they want a strapless, halter, one shoulder or cap sleeve dress, this is 1 gown with endless possibilities.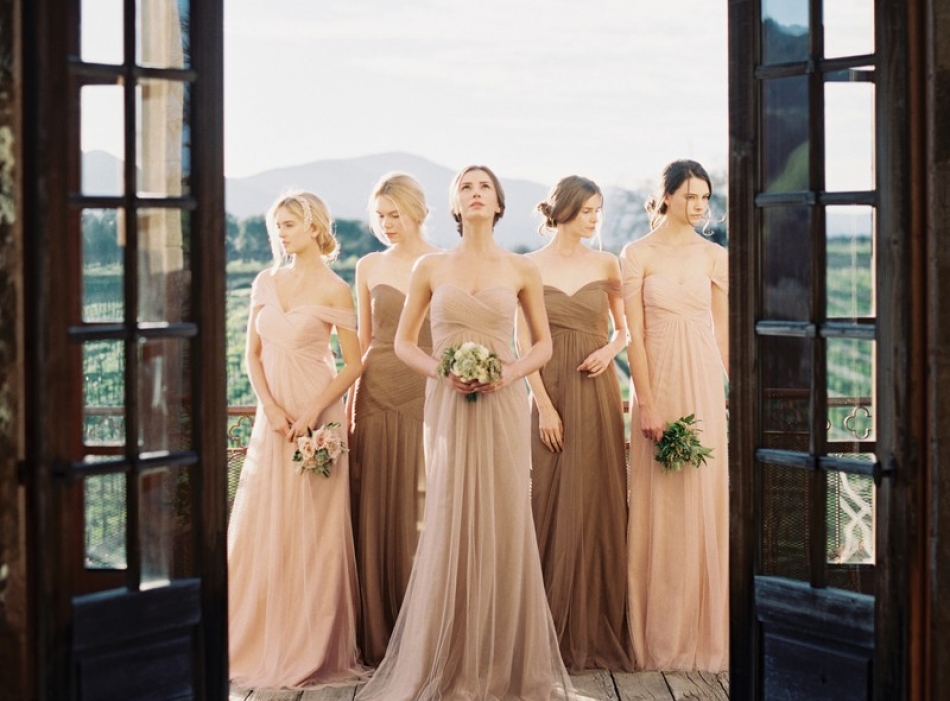 Photographed by Caroline Tran
You will also find Amsale, Amsale Nouvelle and Adrianna Papell bridesmaids dresses and many more designers. And we are always here to offer our best styling advice to all our customers!
Are you getting married soon? Visit Styled by TC at their boutique in Tustin for Everything but the dress!