Fall in Love with Resurrection
8 Transitional Outfits to Wear NOW
Fall fashion is in the air yet we still have summer on the brain. It's seriously time to get the traditional idea of "fall fashion" out of our minds. Especially here in Southern California. All the fashion rules are out. It's all about what we love. Yes of course there are always trends to follow, but at the end of the day it's about each of our own interpretations. That's truly what gives us our personal style. Resurrection
We're not the only ones with this idea. Our friends at Resurrection like to mix things up too. Transitioning into a new season is all about mixing and matching color and texture combinations. From dark florals, to light layers the Resurrection team has brought you 8 looks that can be worn every day this week. Need a easy to-go outfit? Got it. Need a date night outfit? Got that too!
Wondering what else Resurrection has to offer? The answer is a lot! We have completely fallen in love with Resurrection's whole laid back vibe. And we knew if we shared them, you'd all be in love too. Resurrection's mix of the most coveted brands like for Love and Lemons, Faithfull the Brand and Auguste (just to name a few) along with their signature CALIstyle by Resurrection collection of affordable festival inspired fashion, makes them perfect for gals with laid back, effortless style. You know that's so us! We love effortless. When you invest in great pieces of clothing, looking effortless is easy. Remember, effortless doesn't mean without effort. You need good, timeless pieces to mix with a little trend; and Resurrection has it all!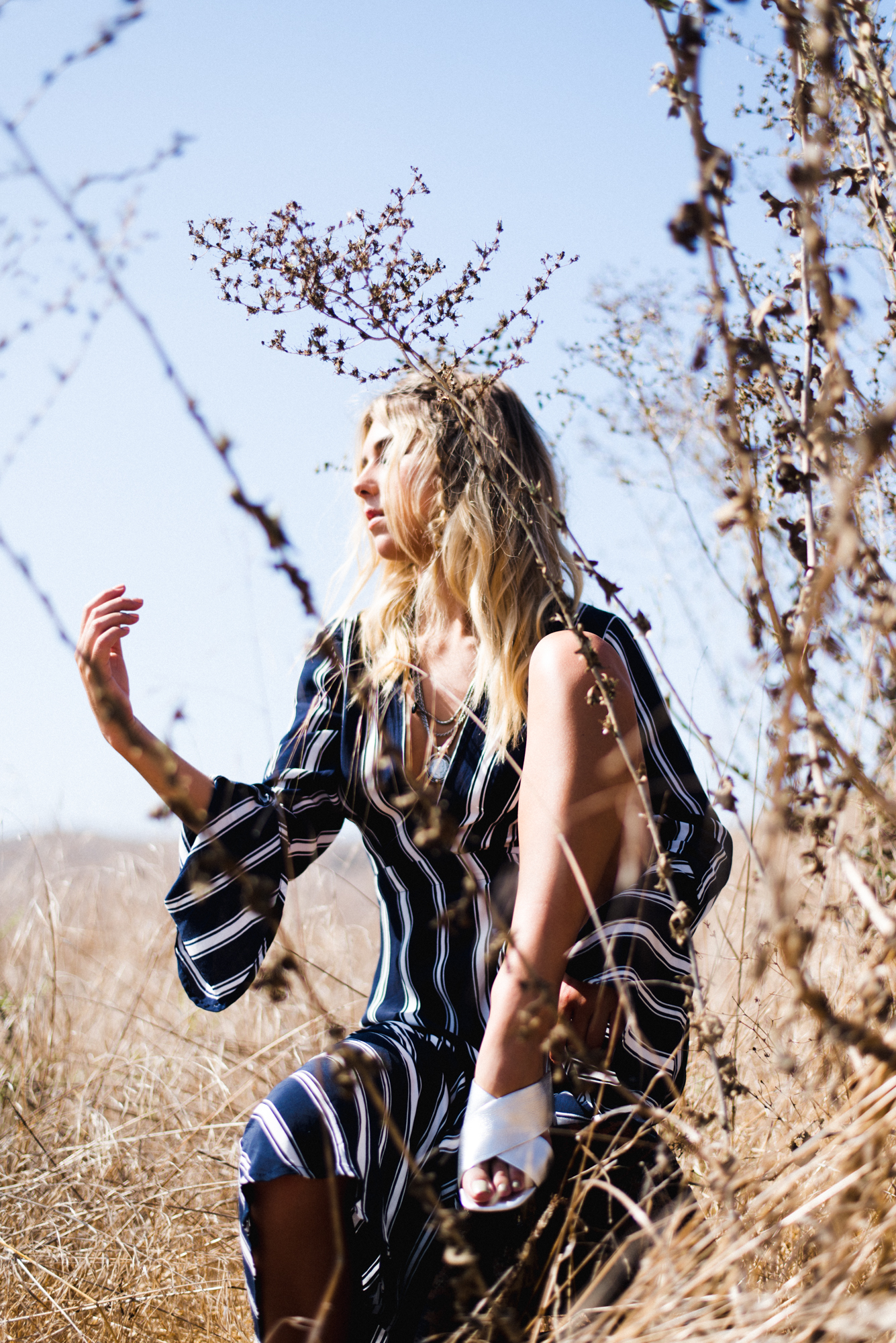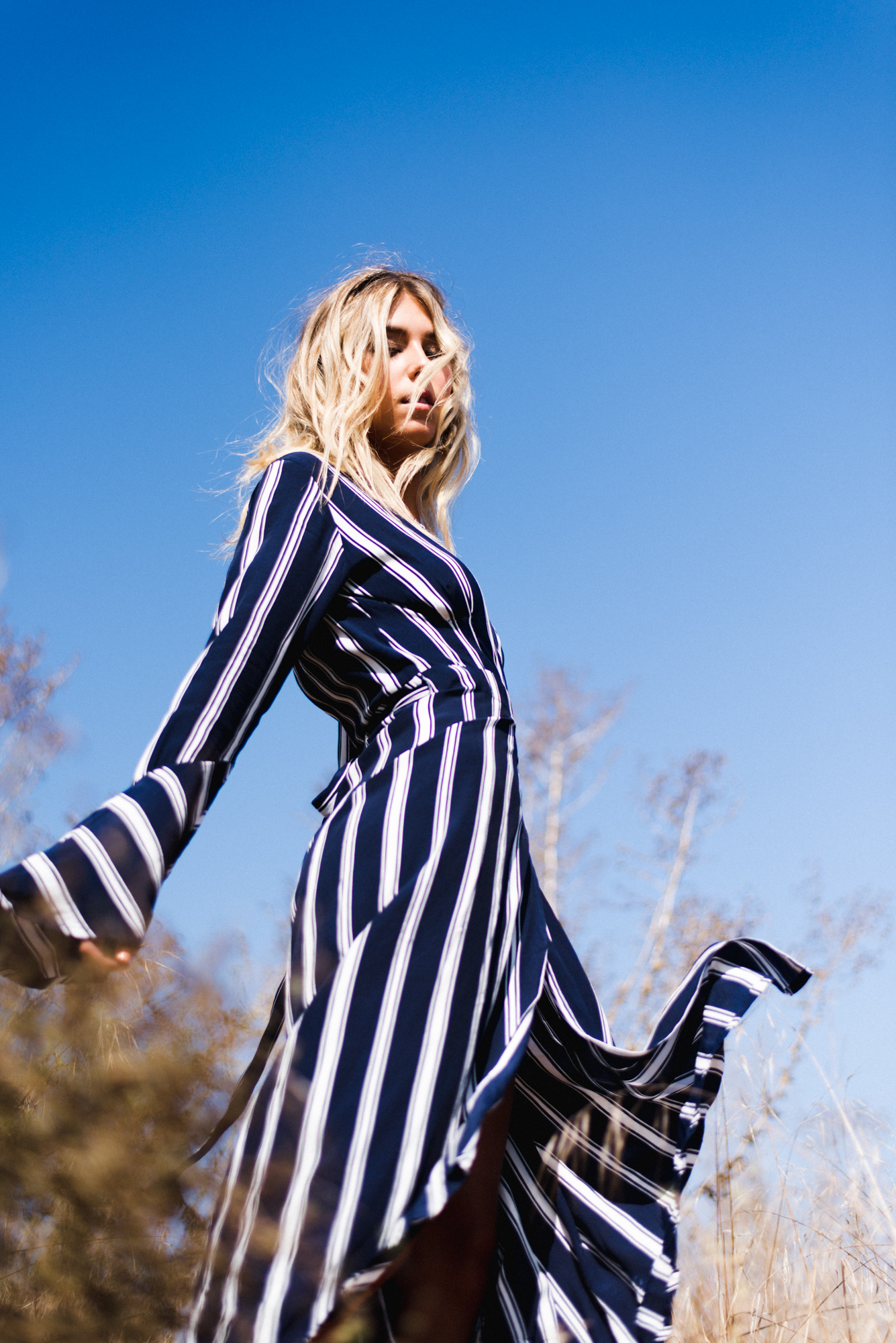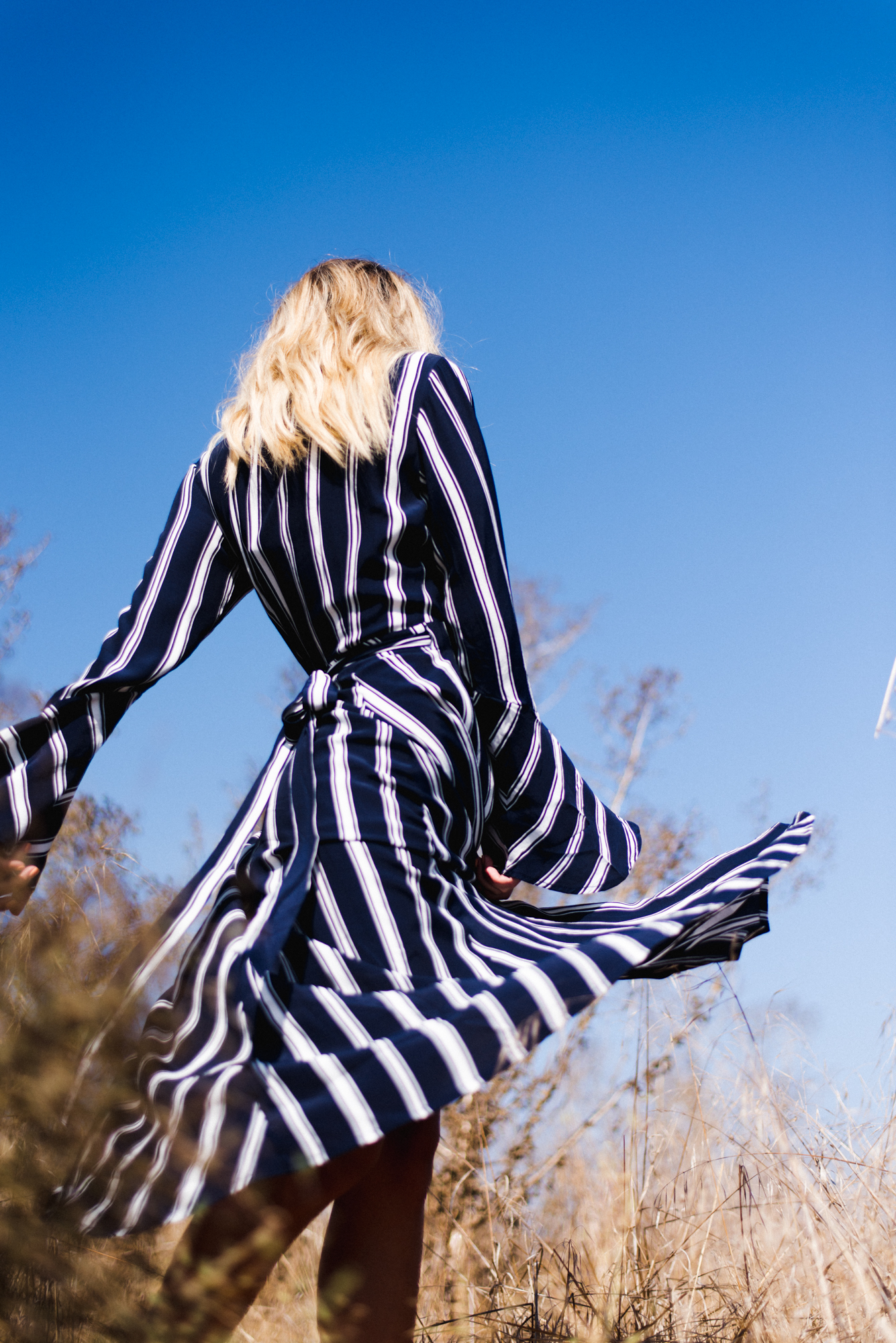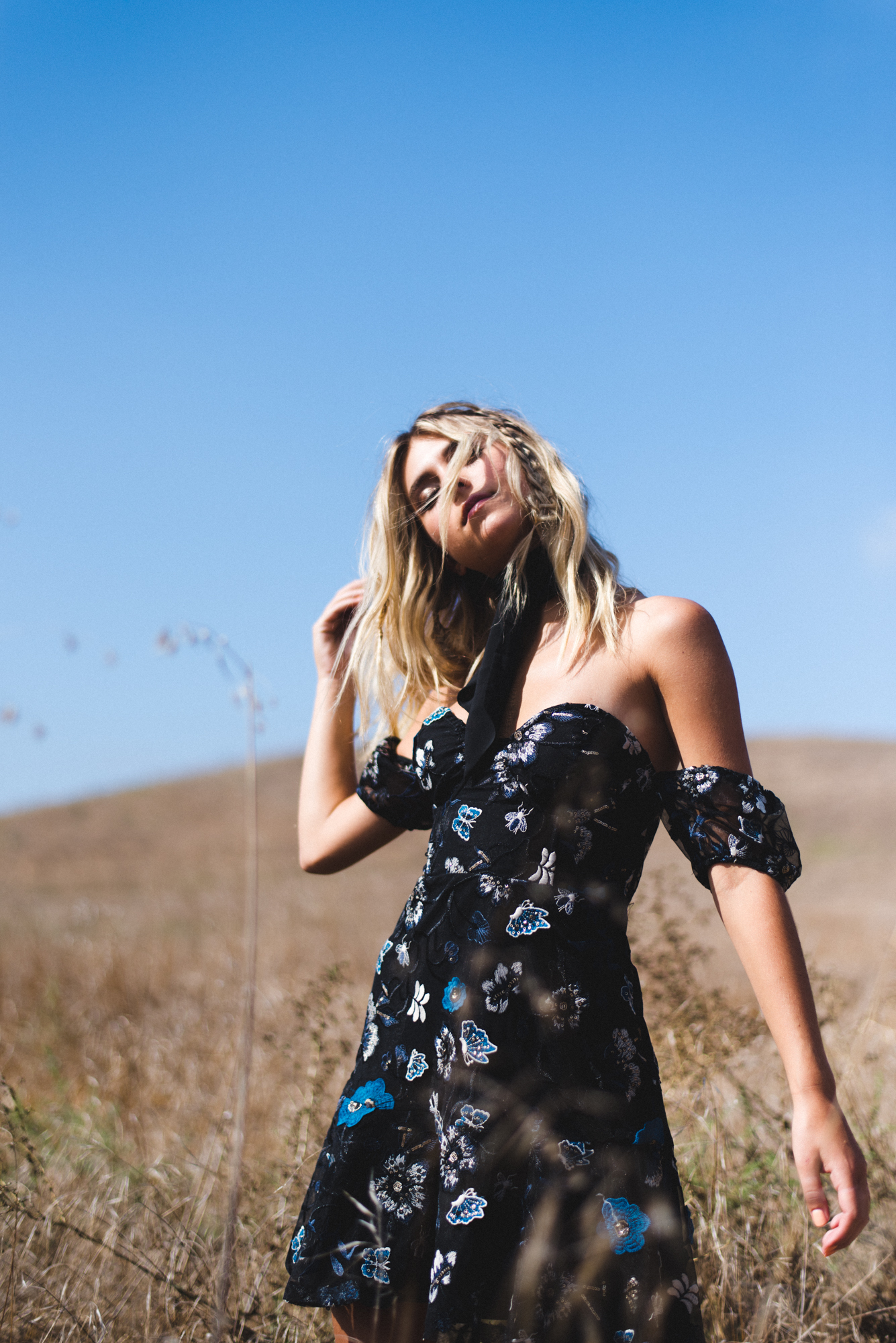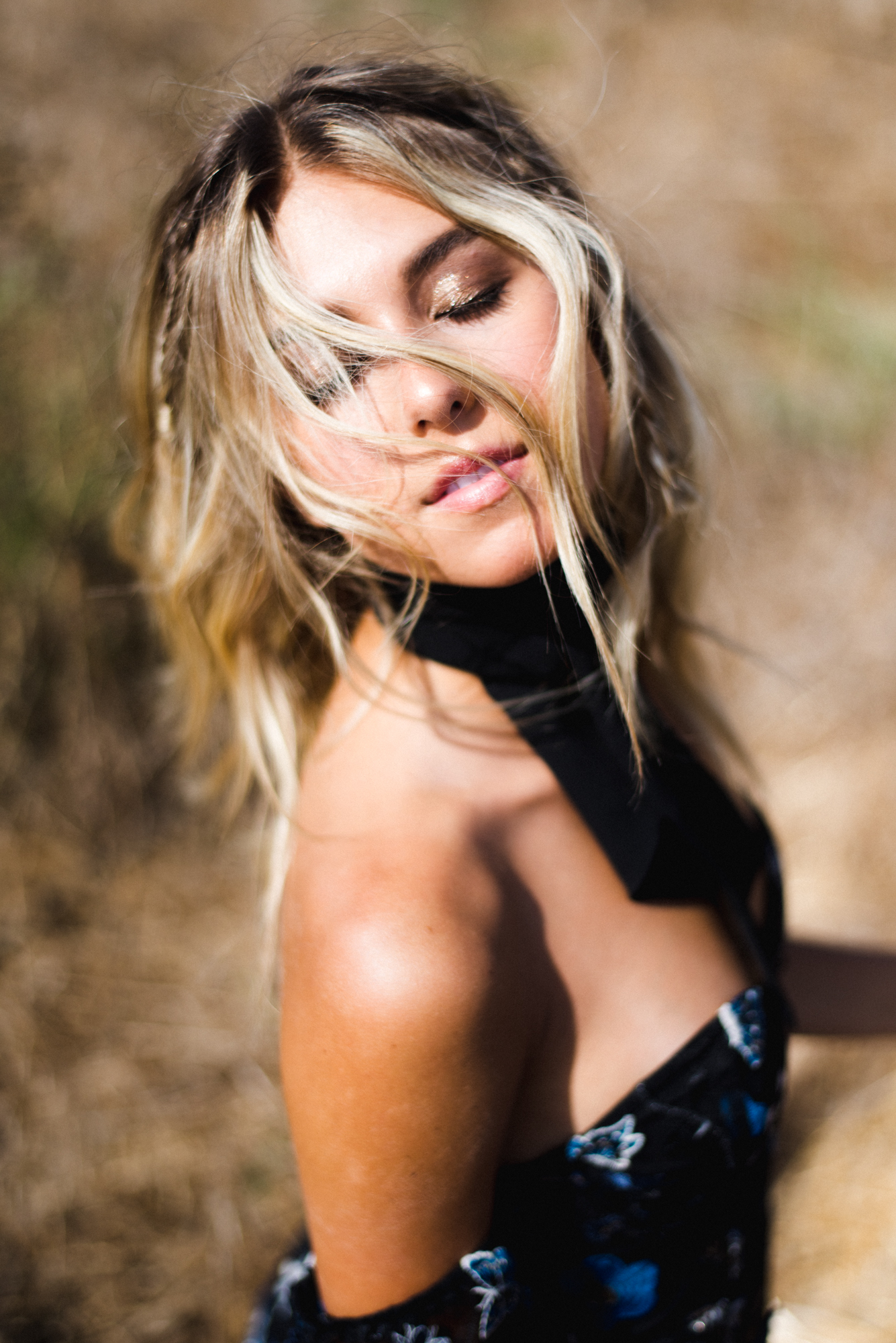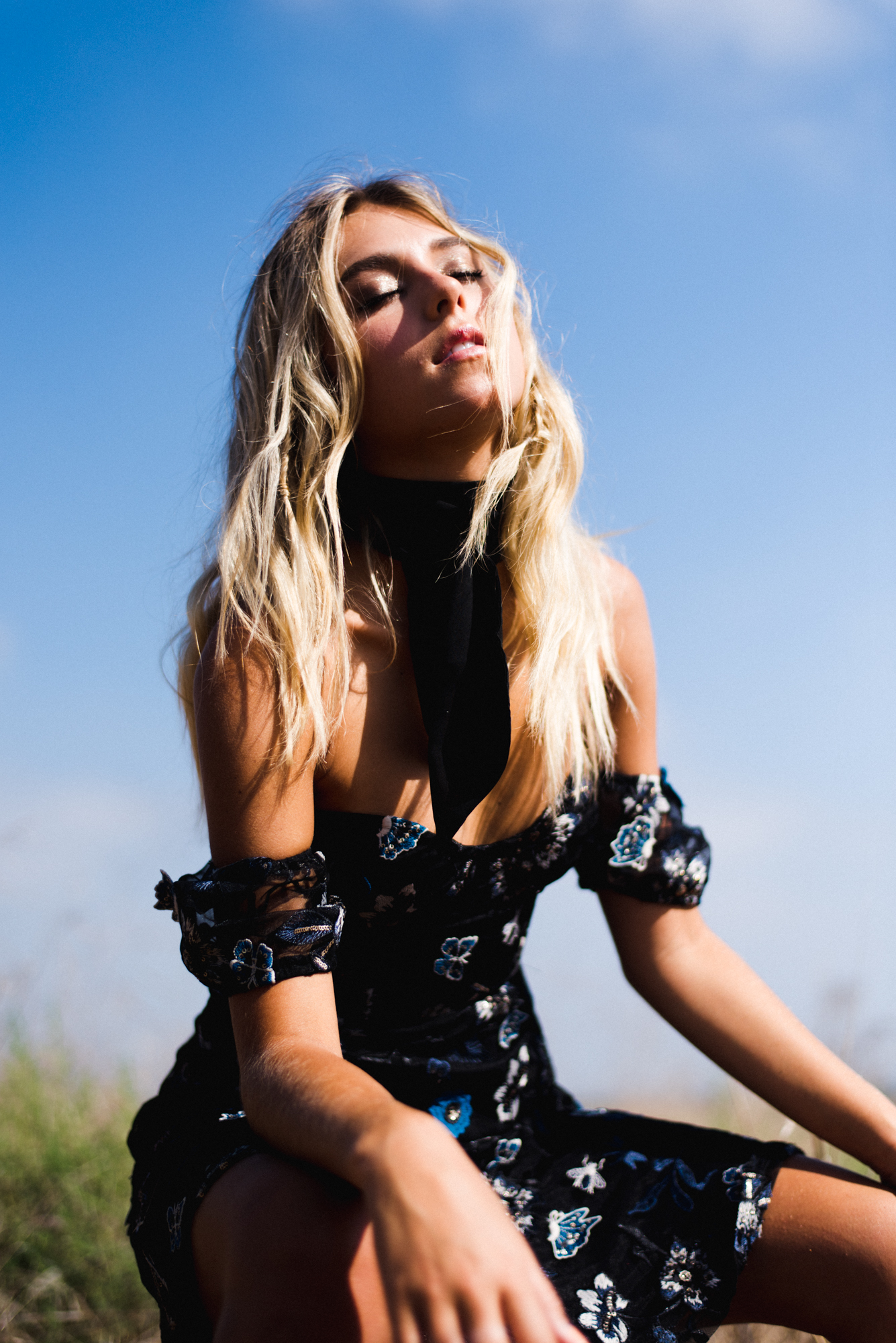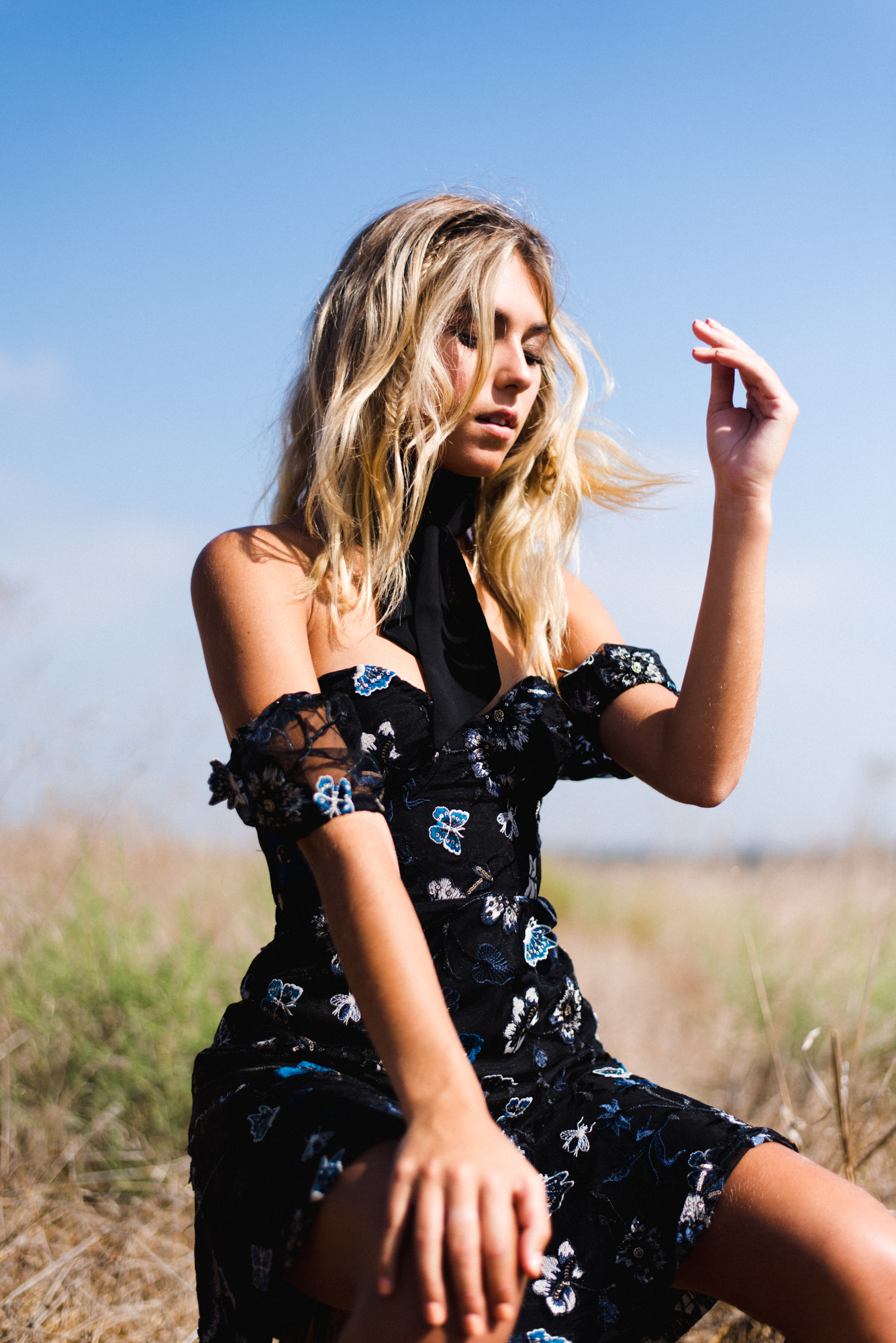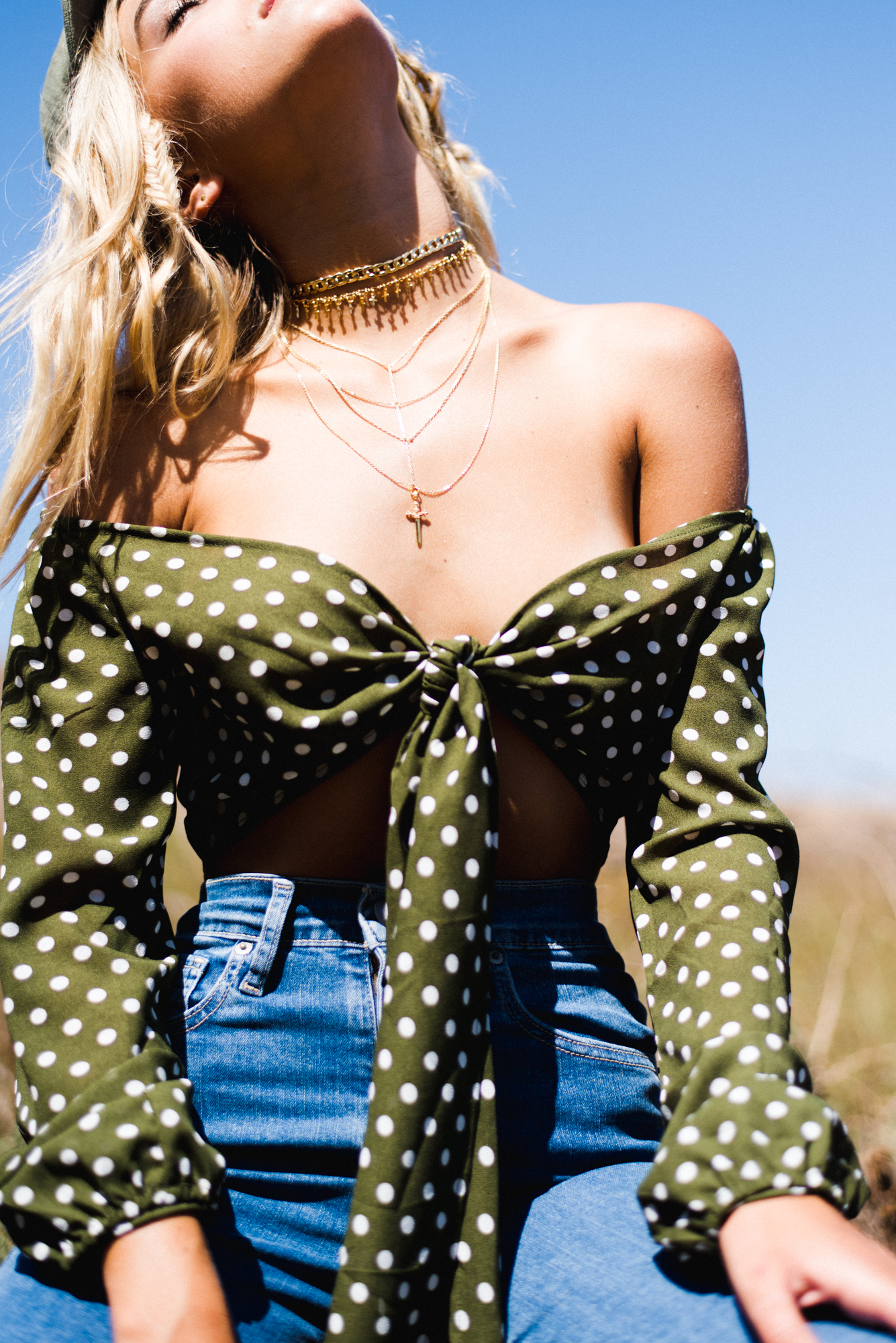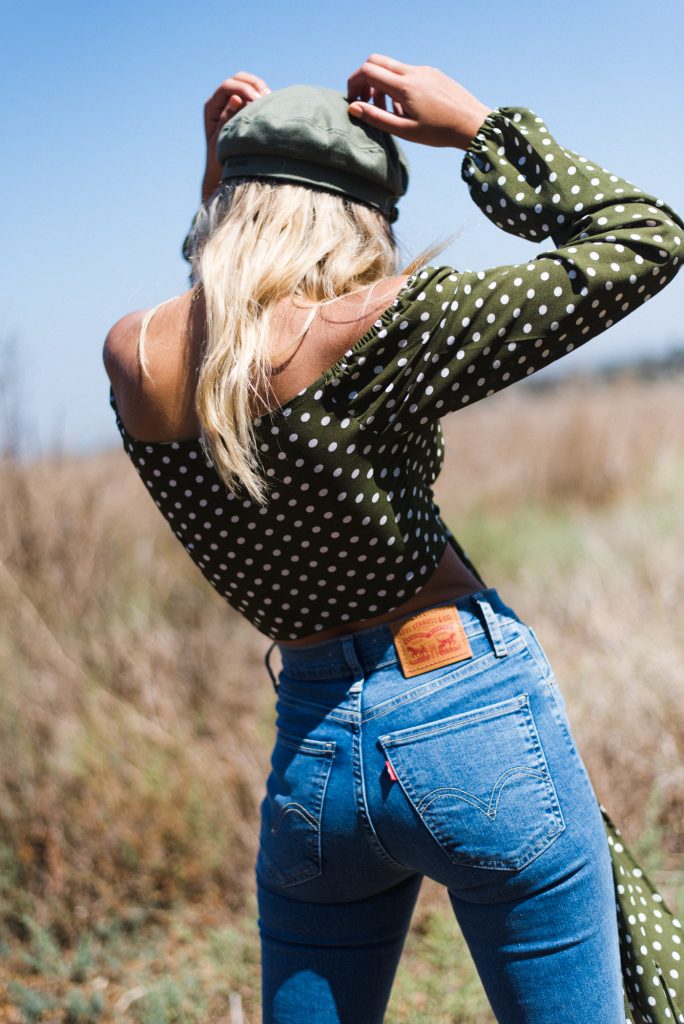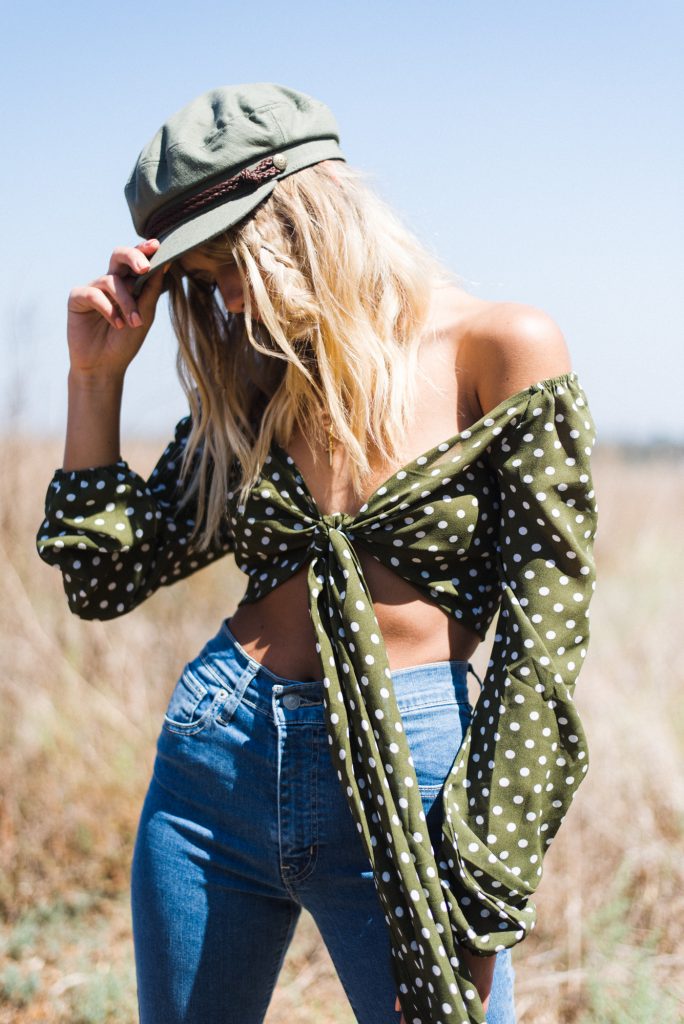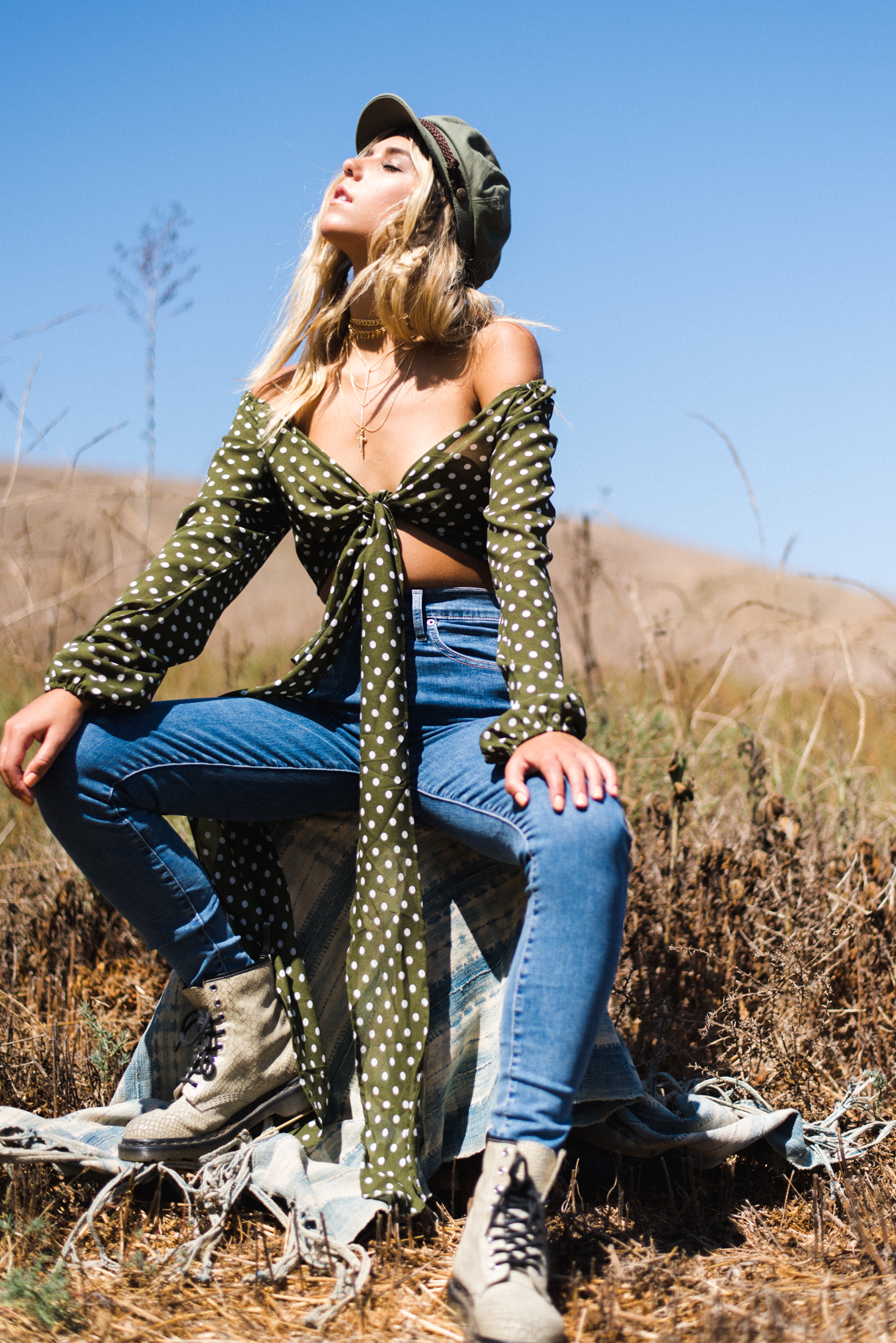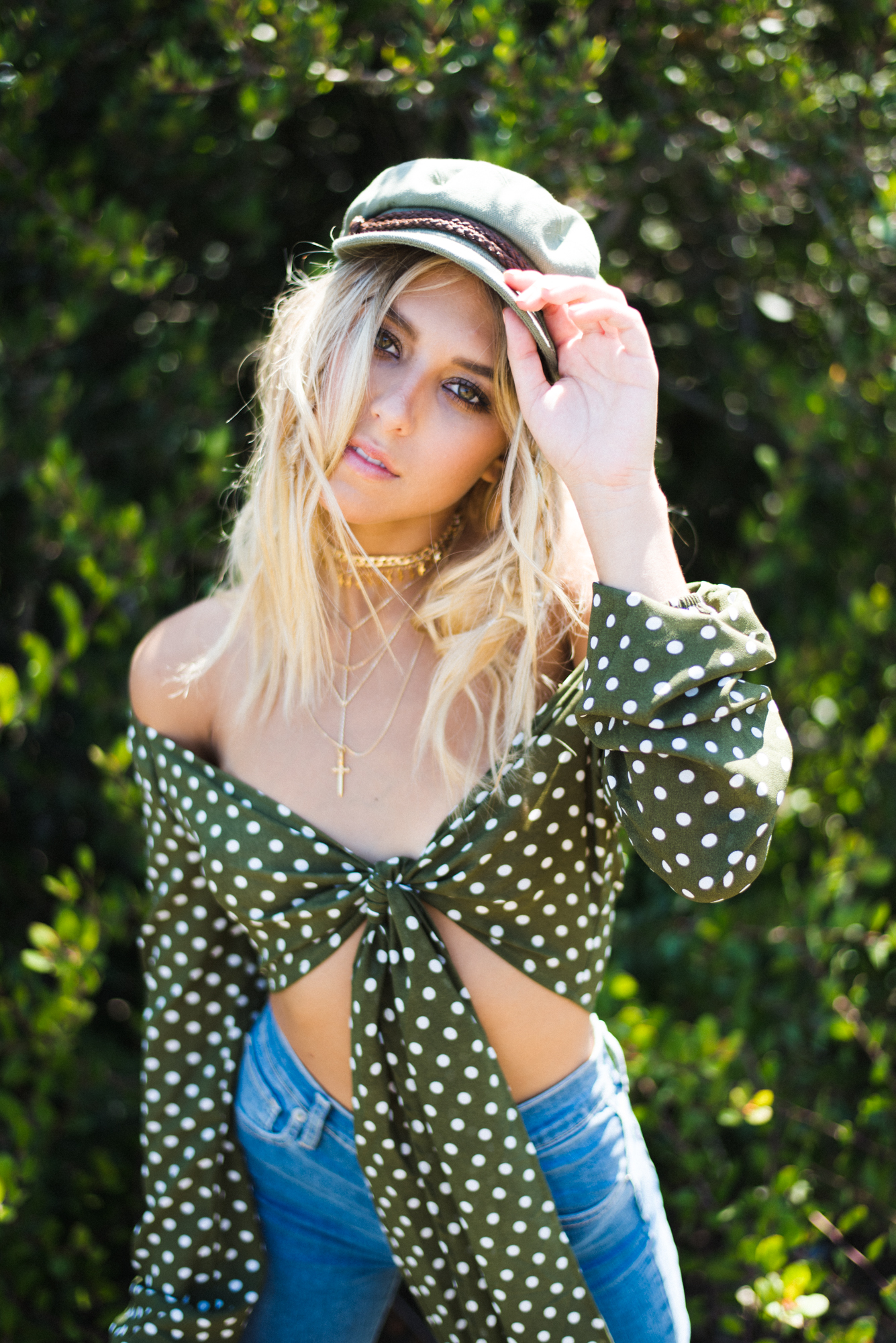 Top: CALIstyle // Jeans: Levi's// Cap: Brixton// Cross "Sinner" Chocker// Cross Pendant: Vanessa Mooney// Chain Choker:// Indigo Throw: The Garage Collective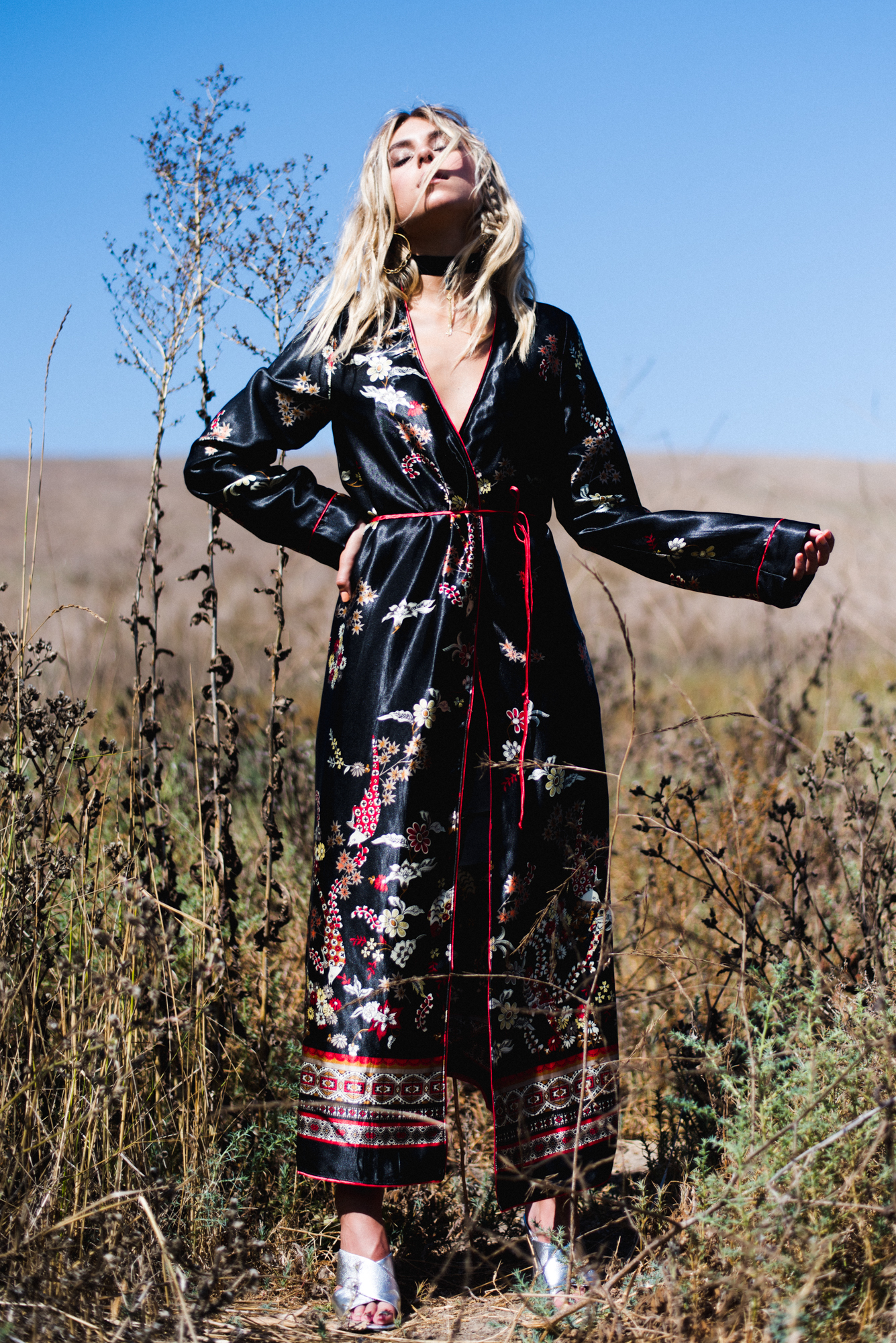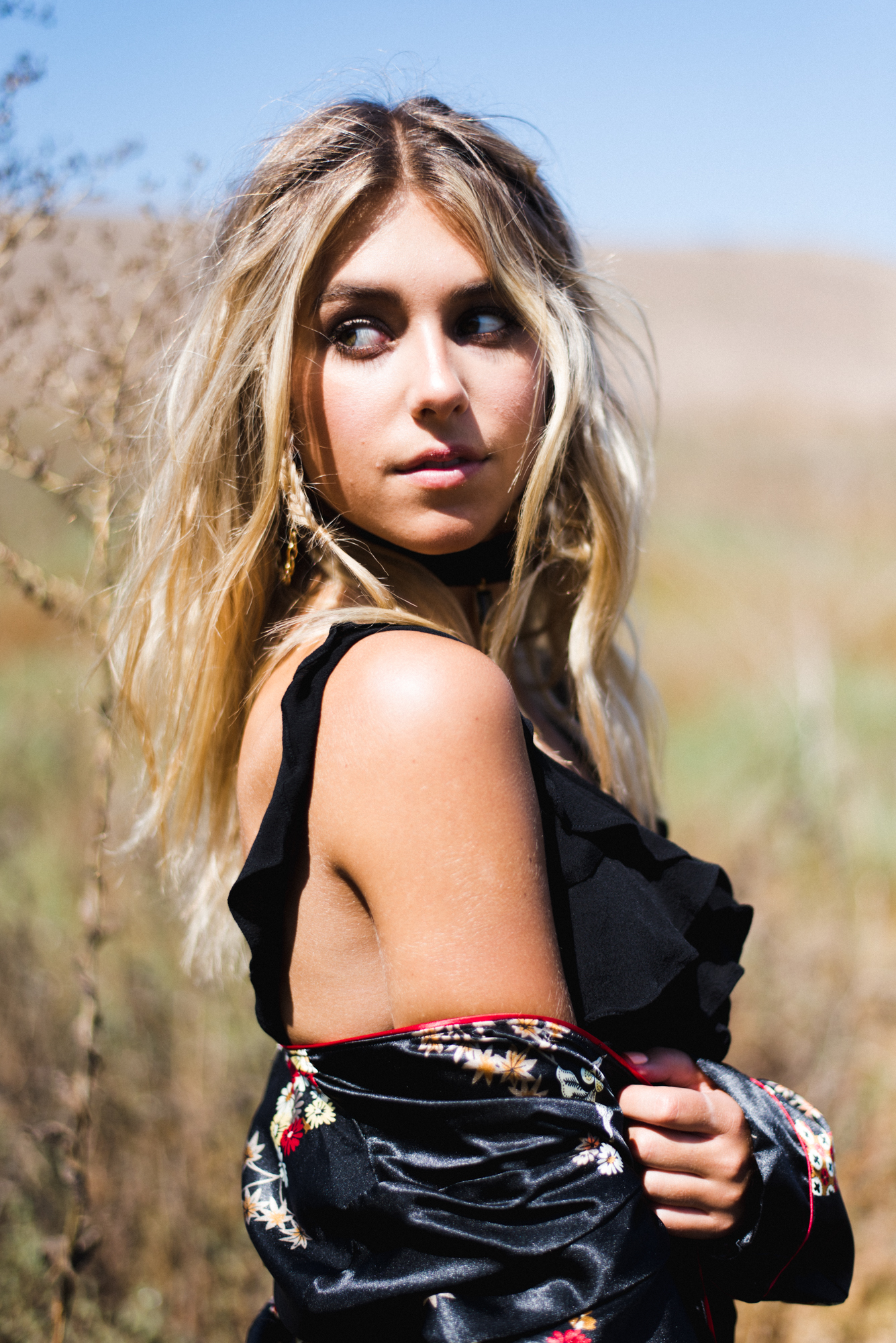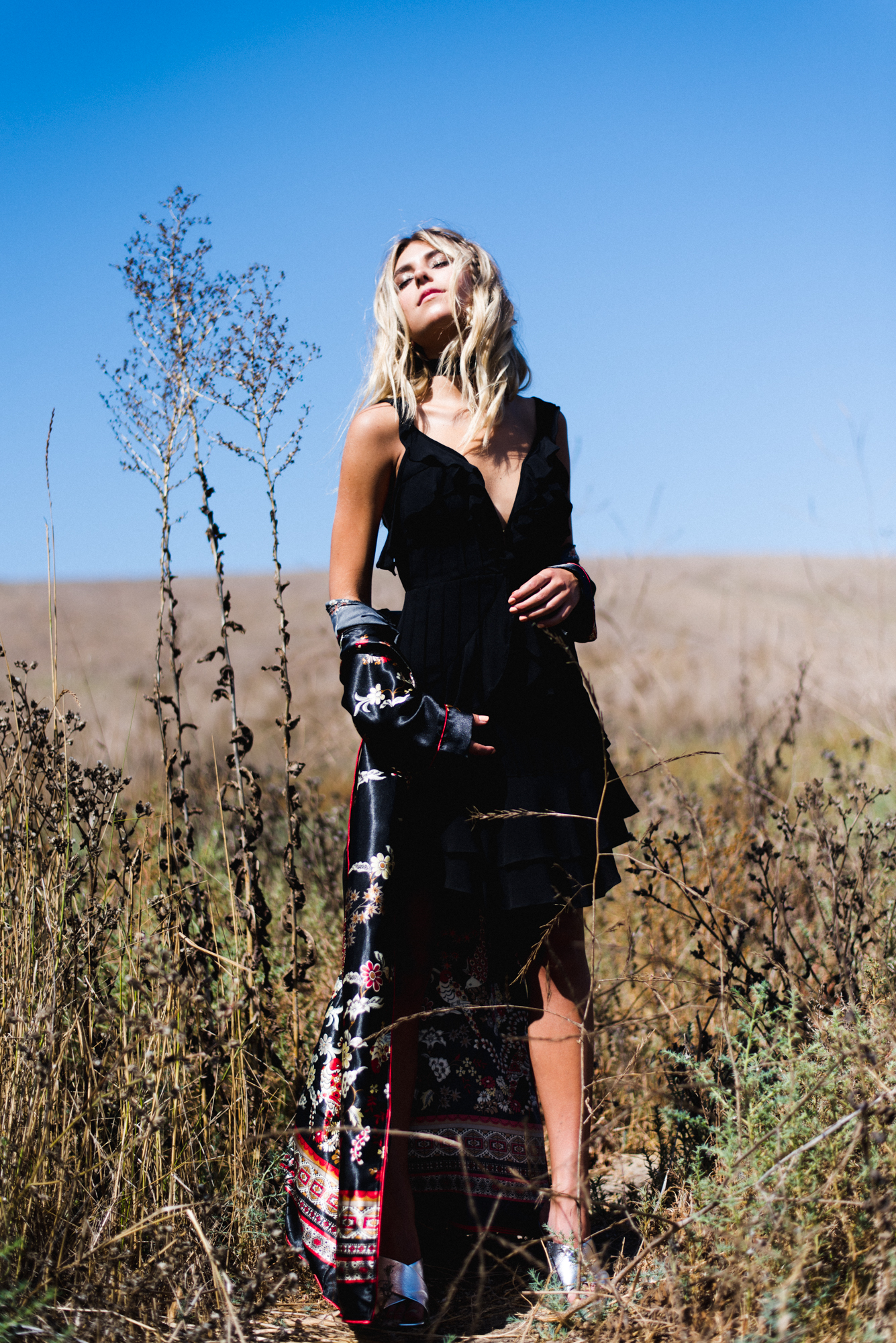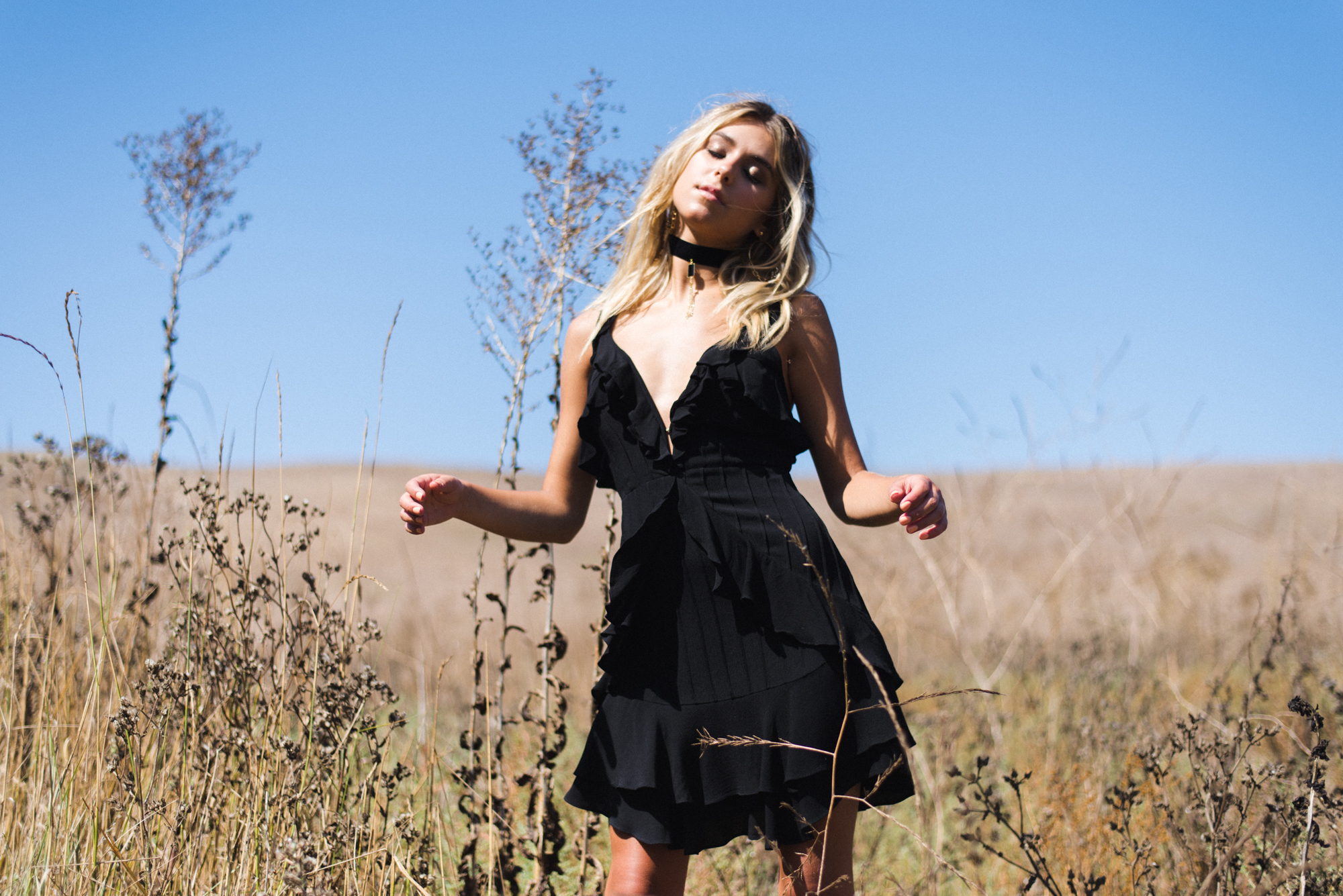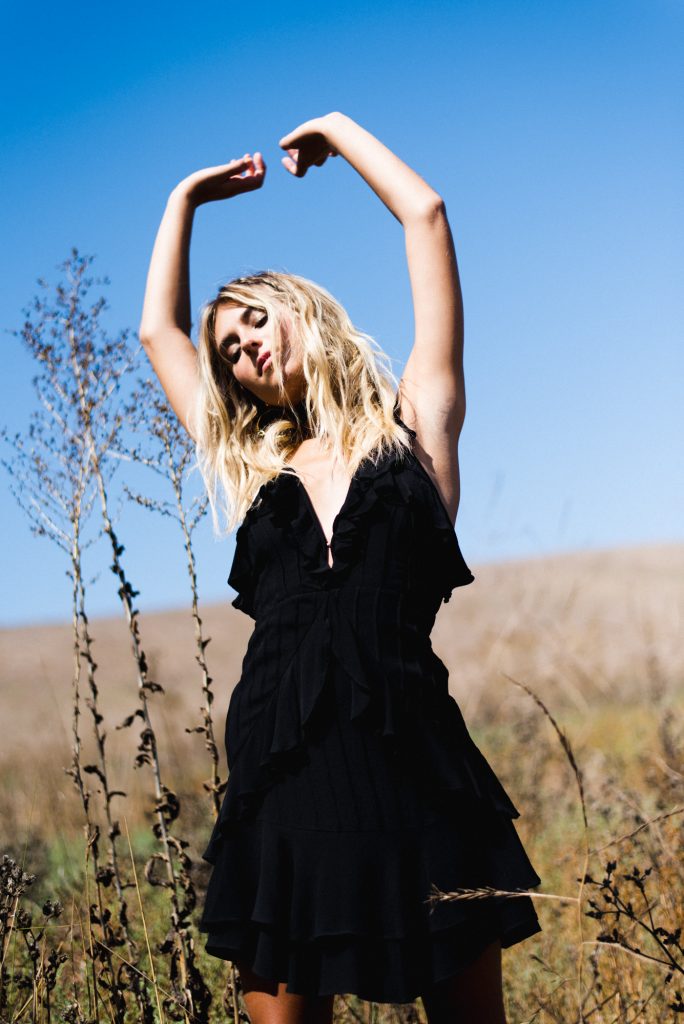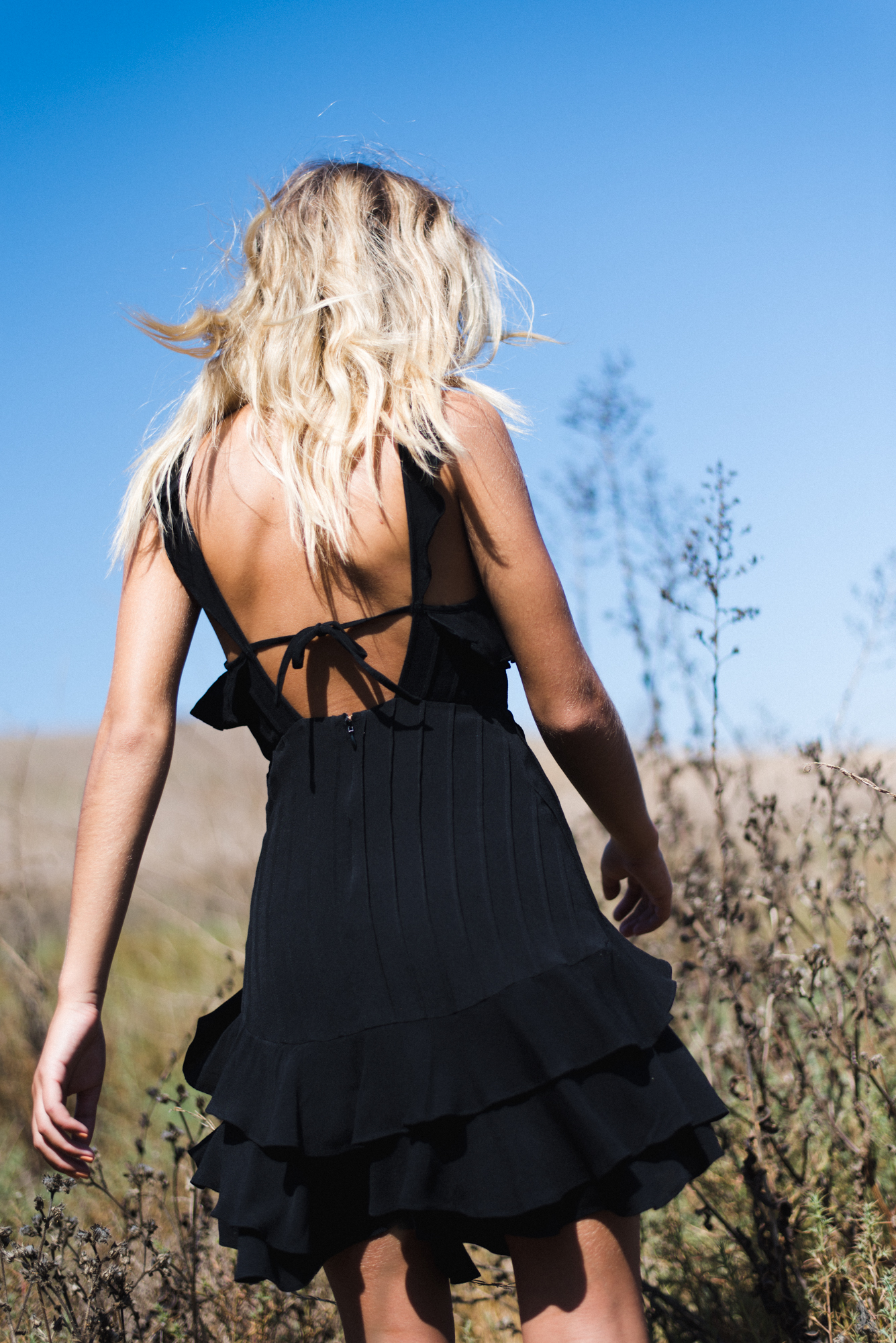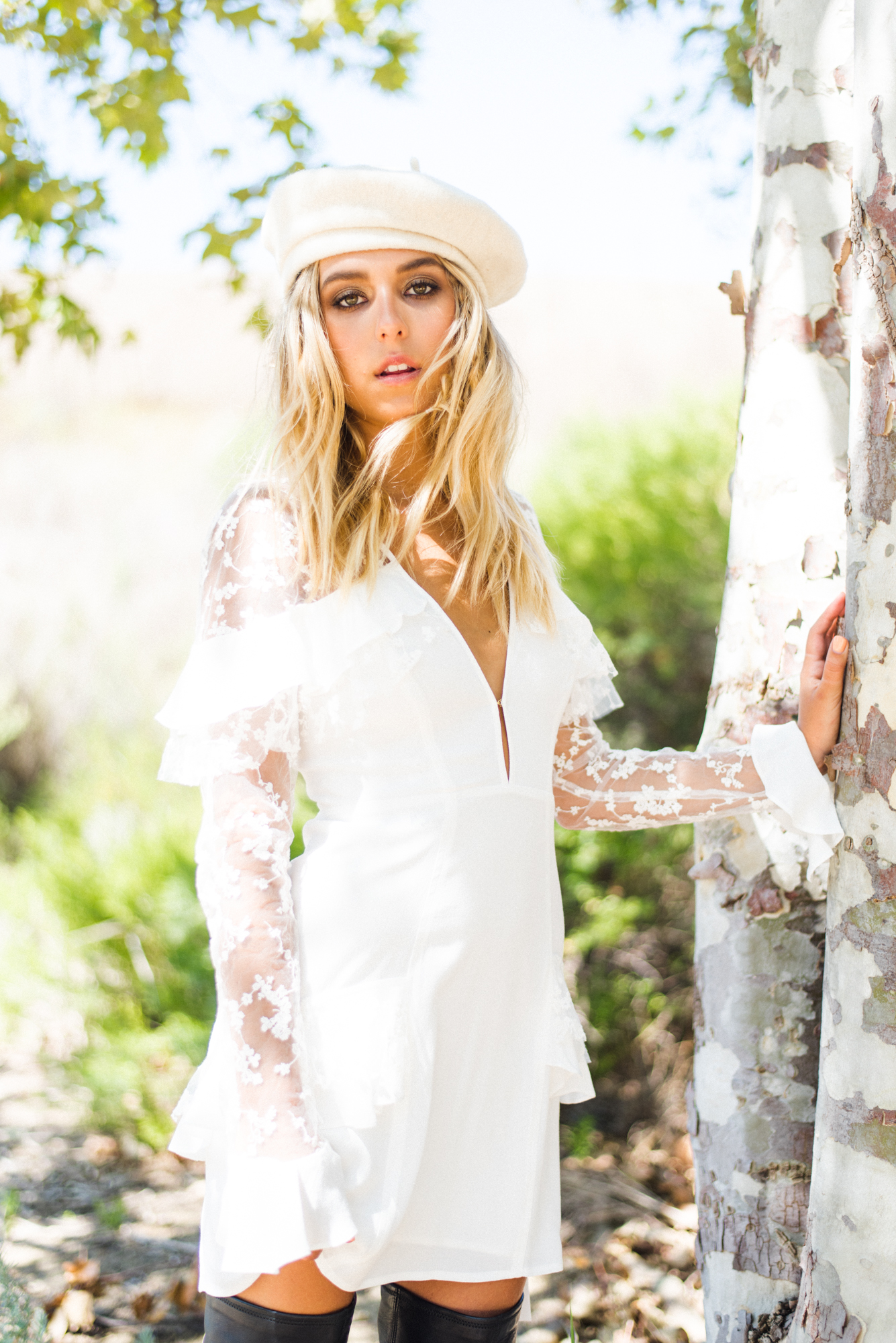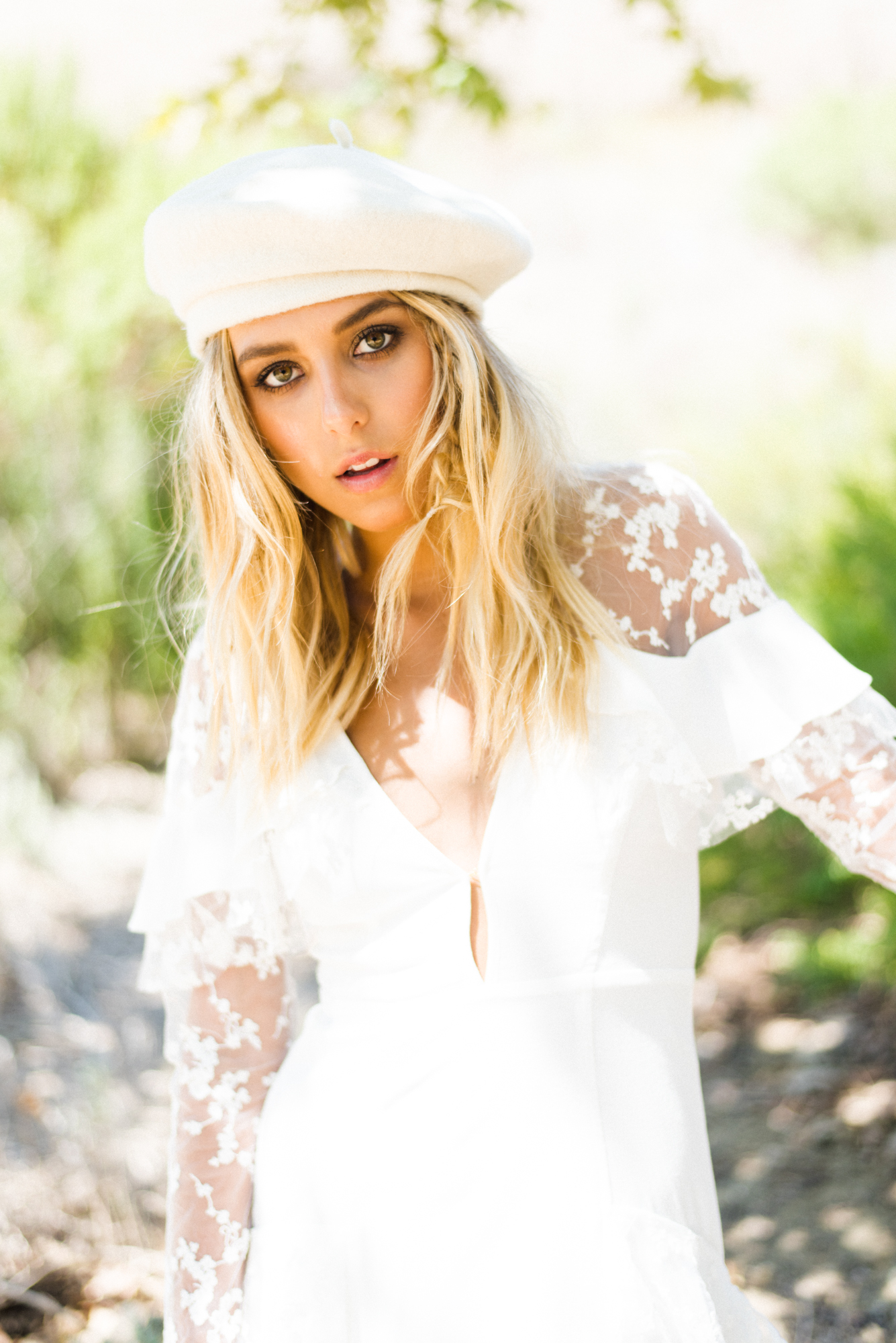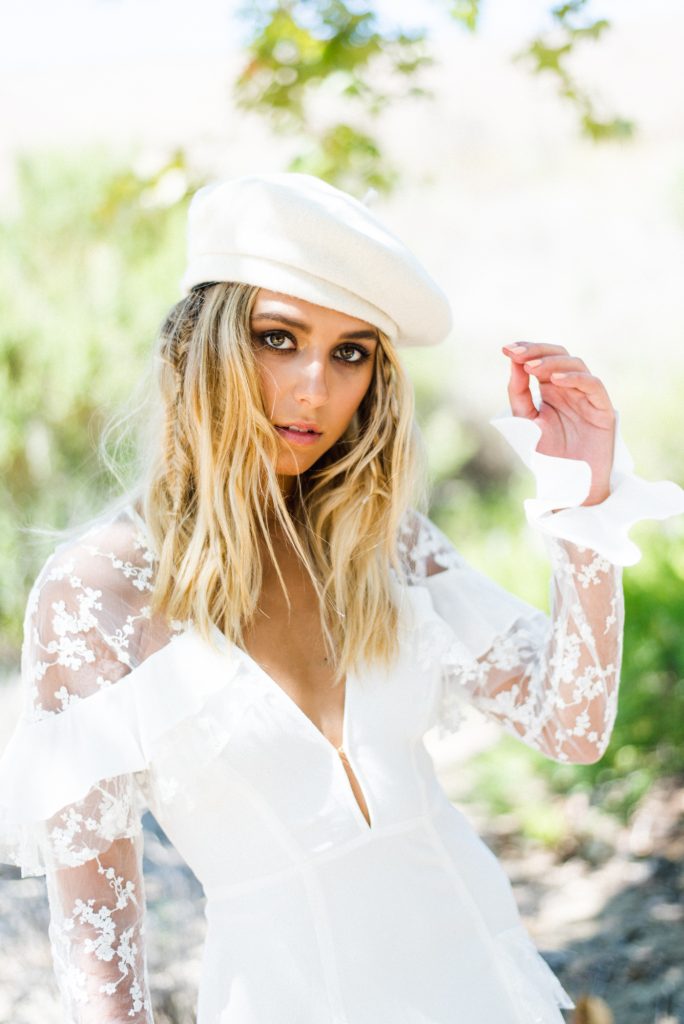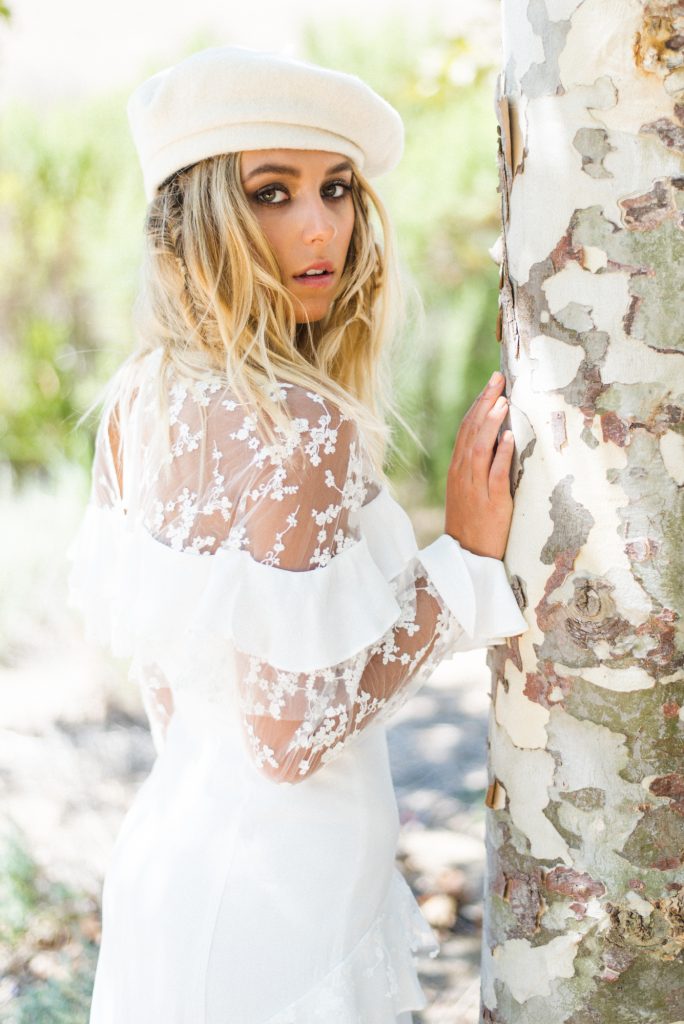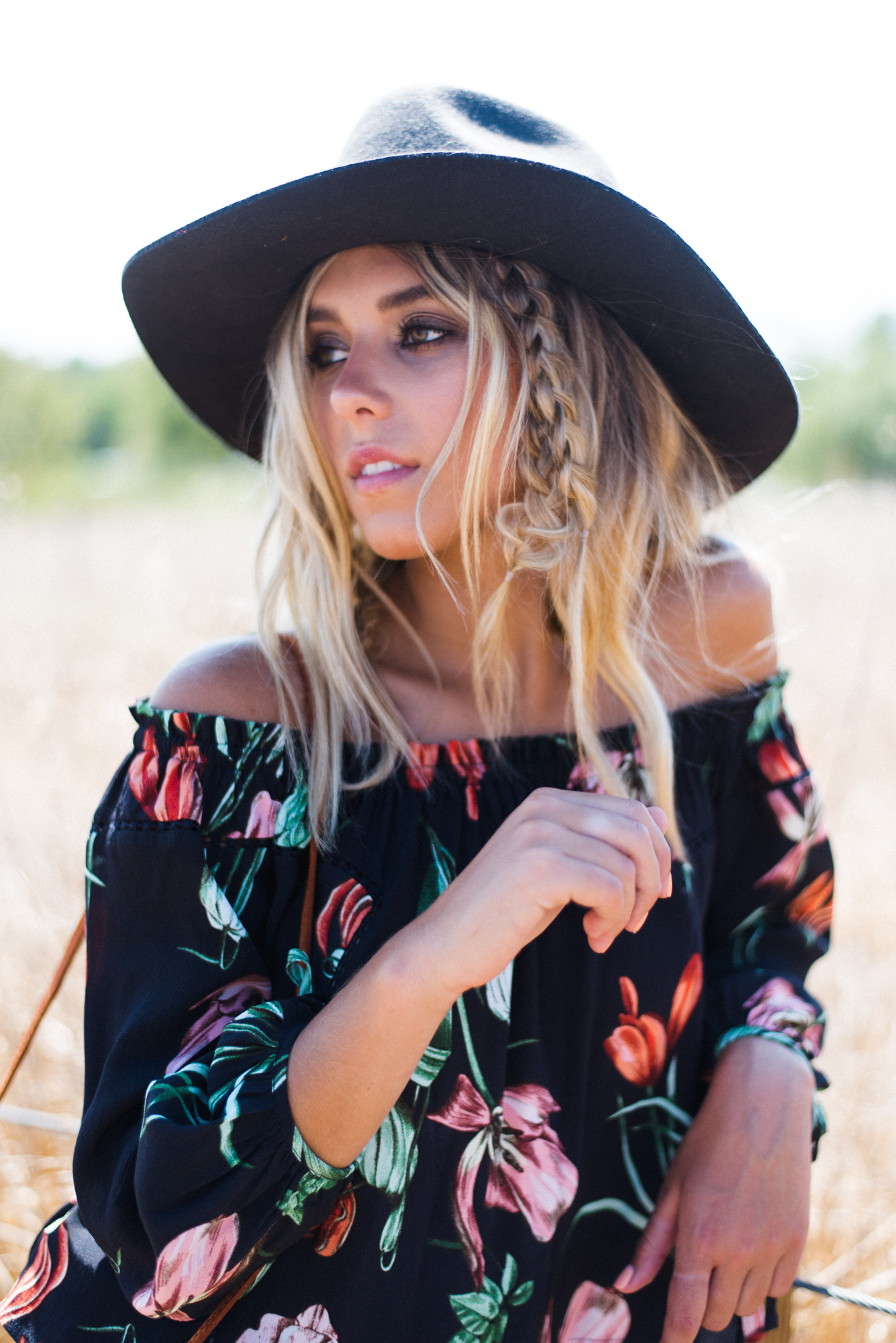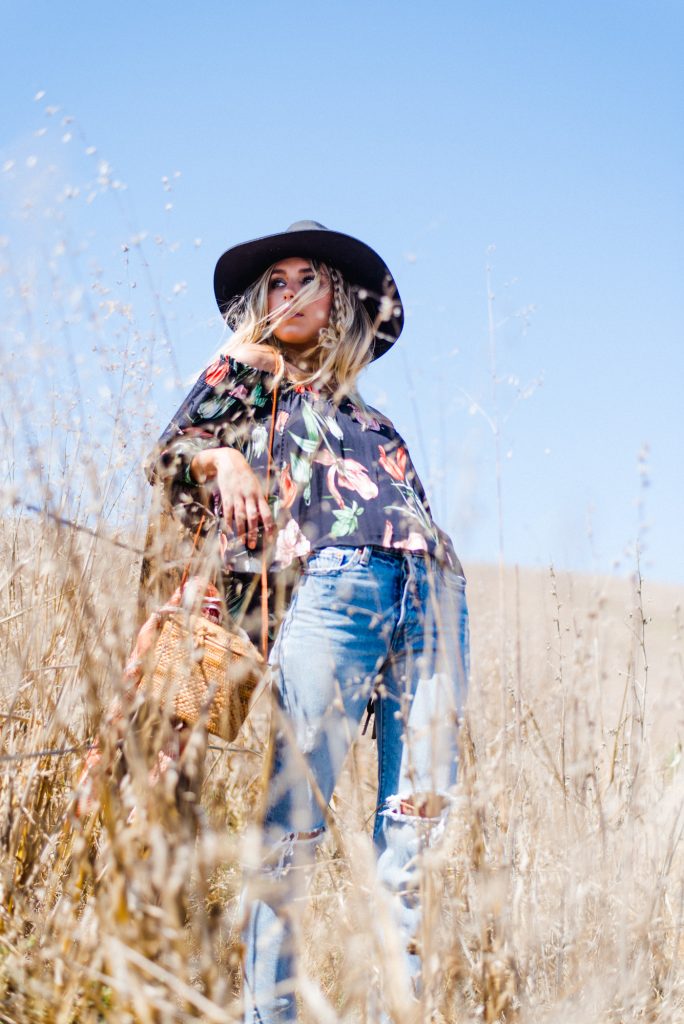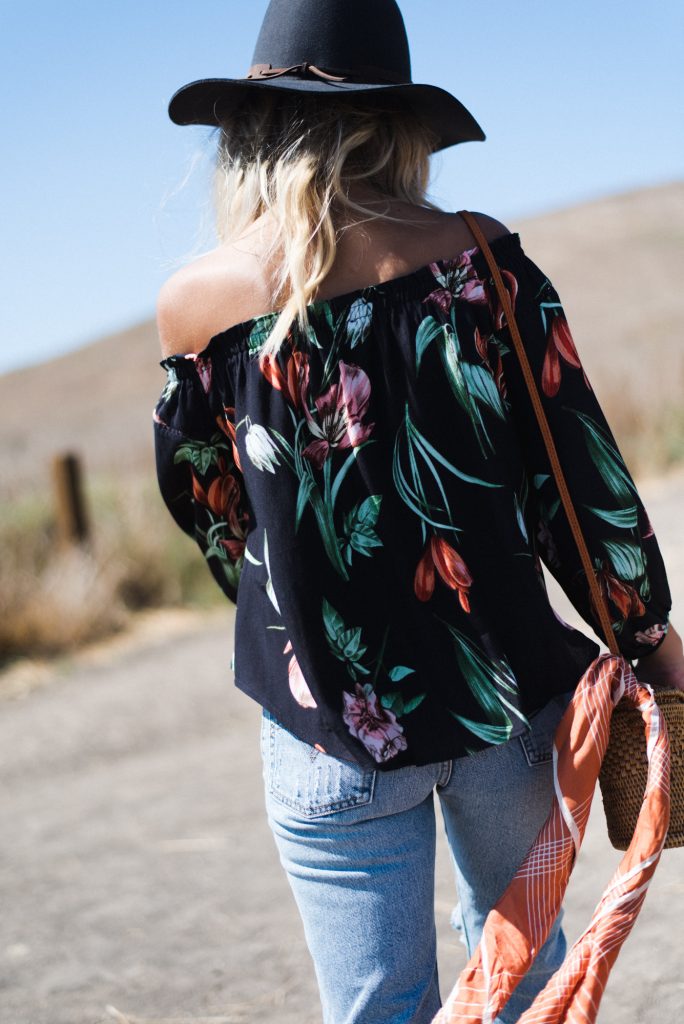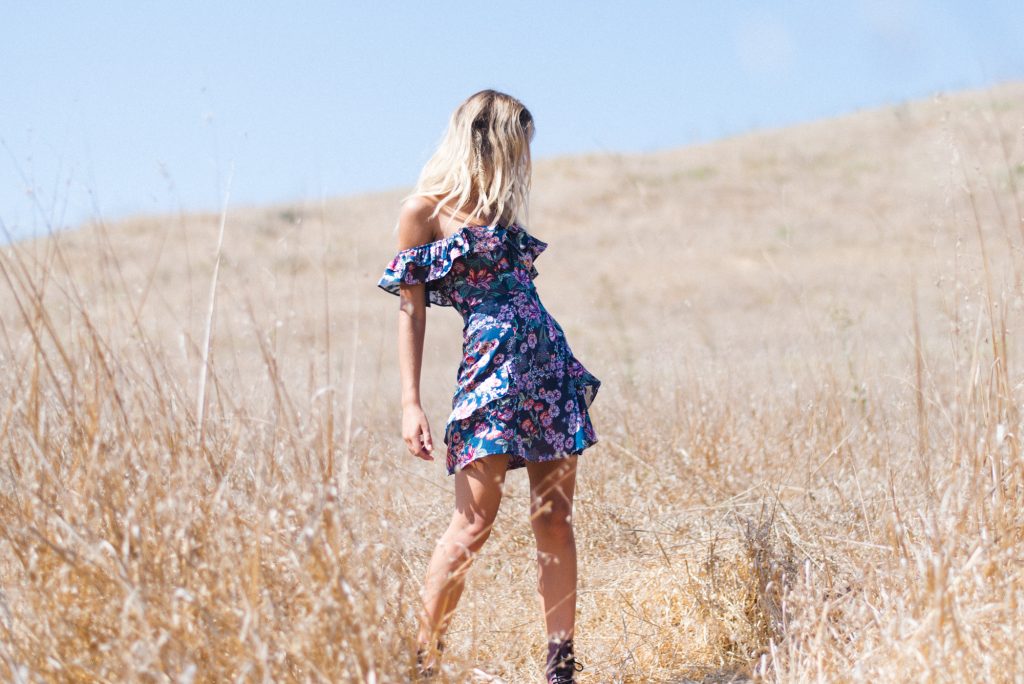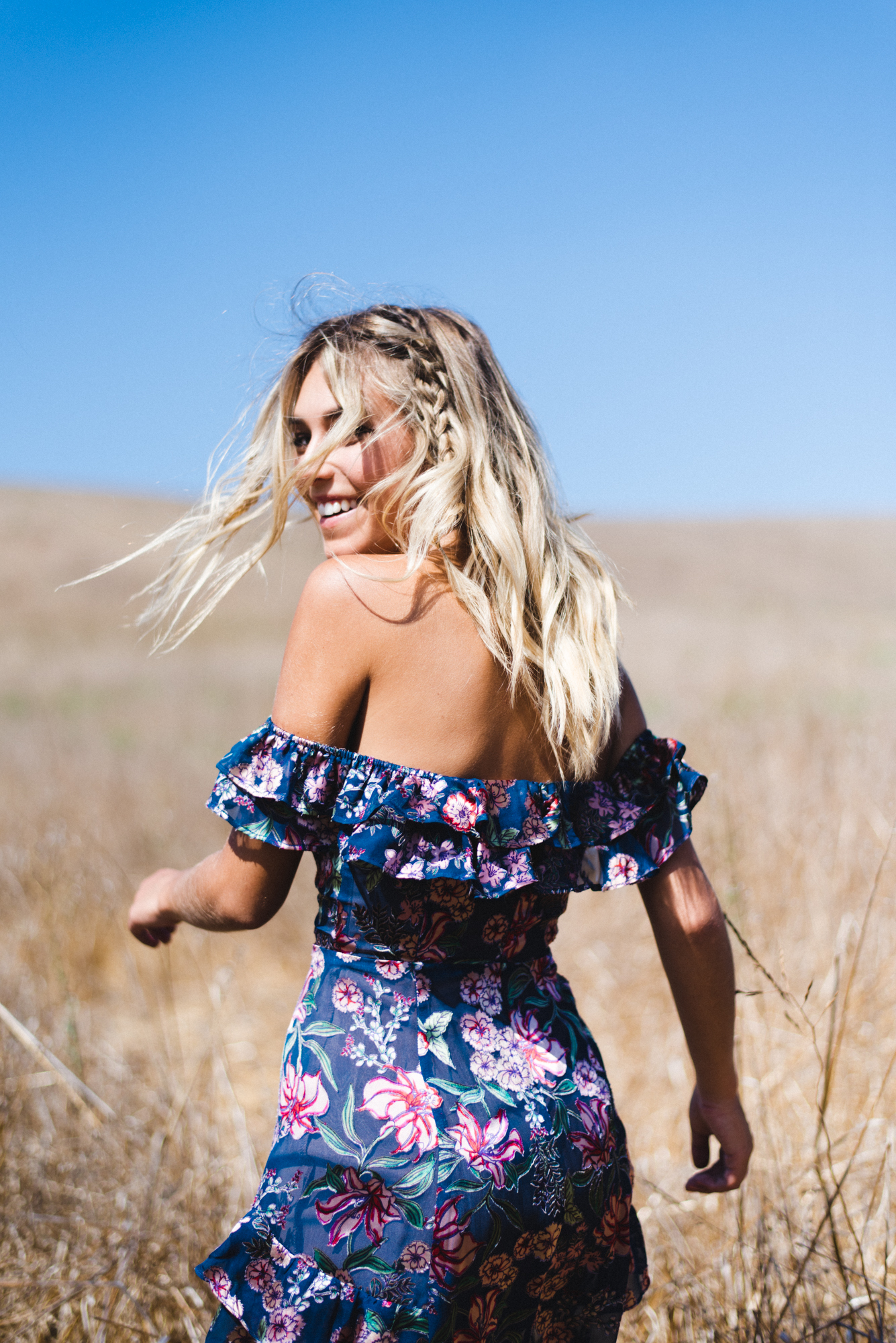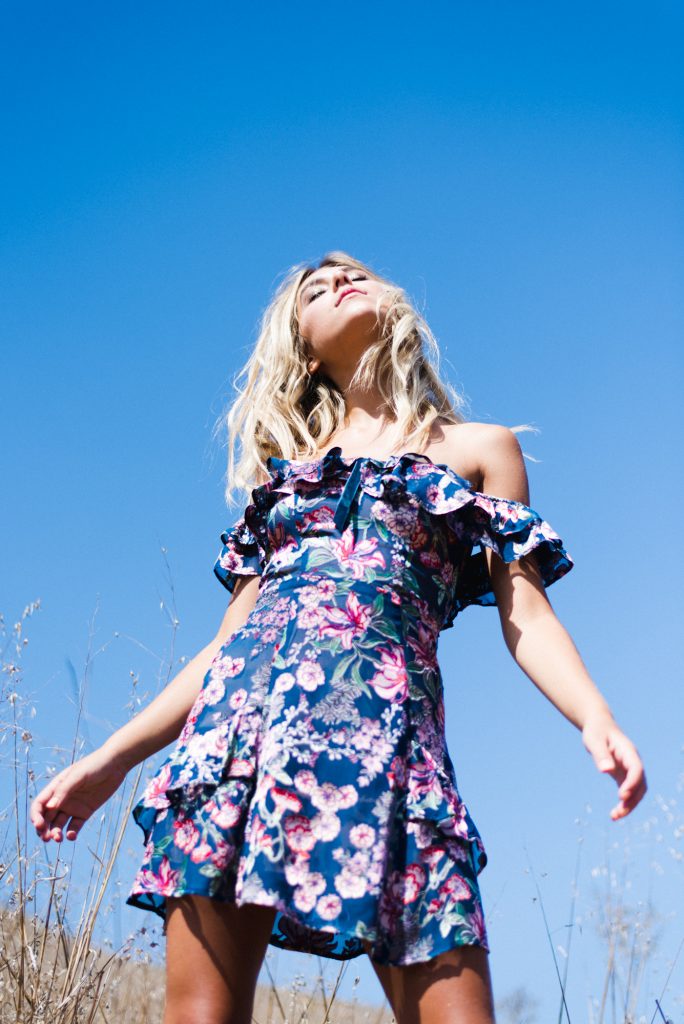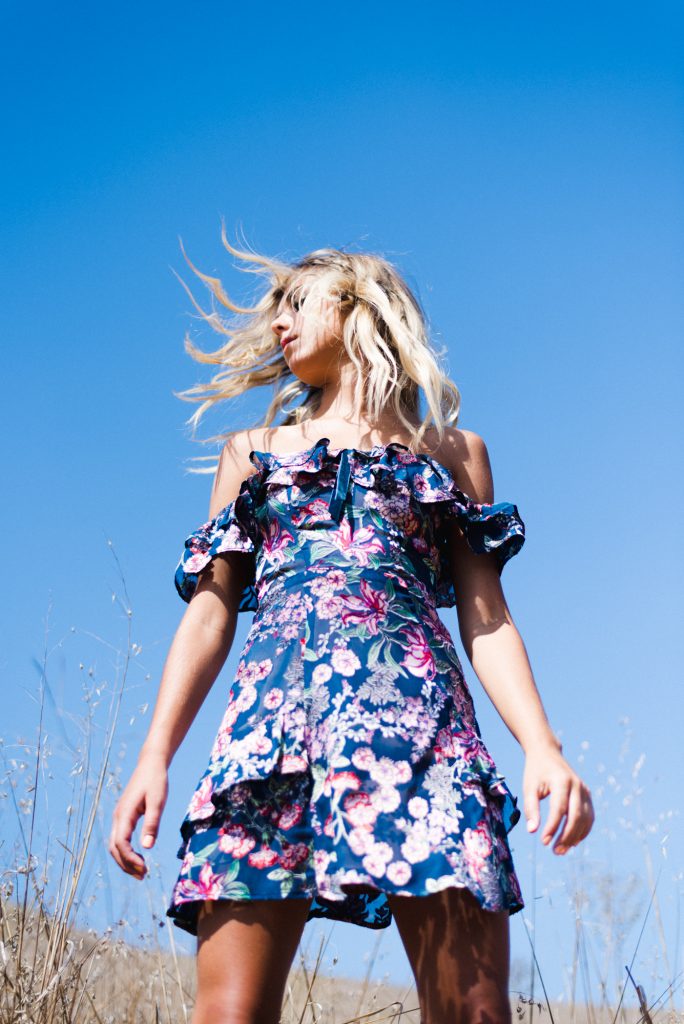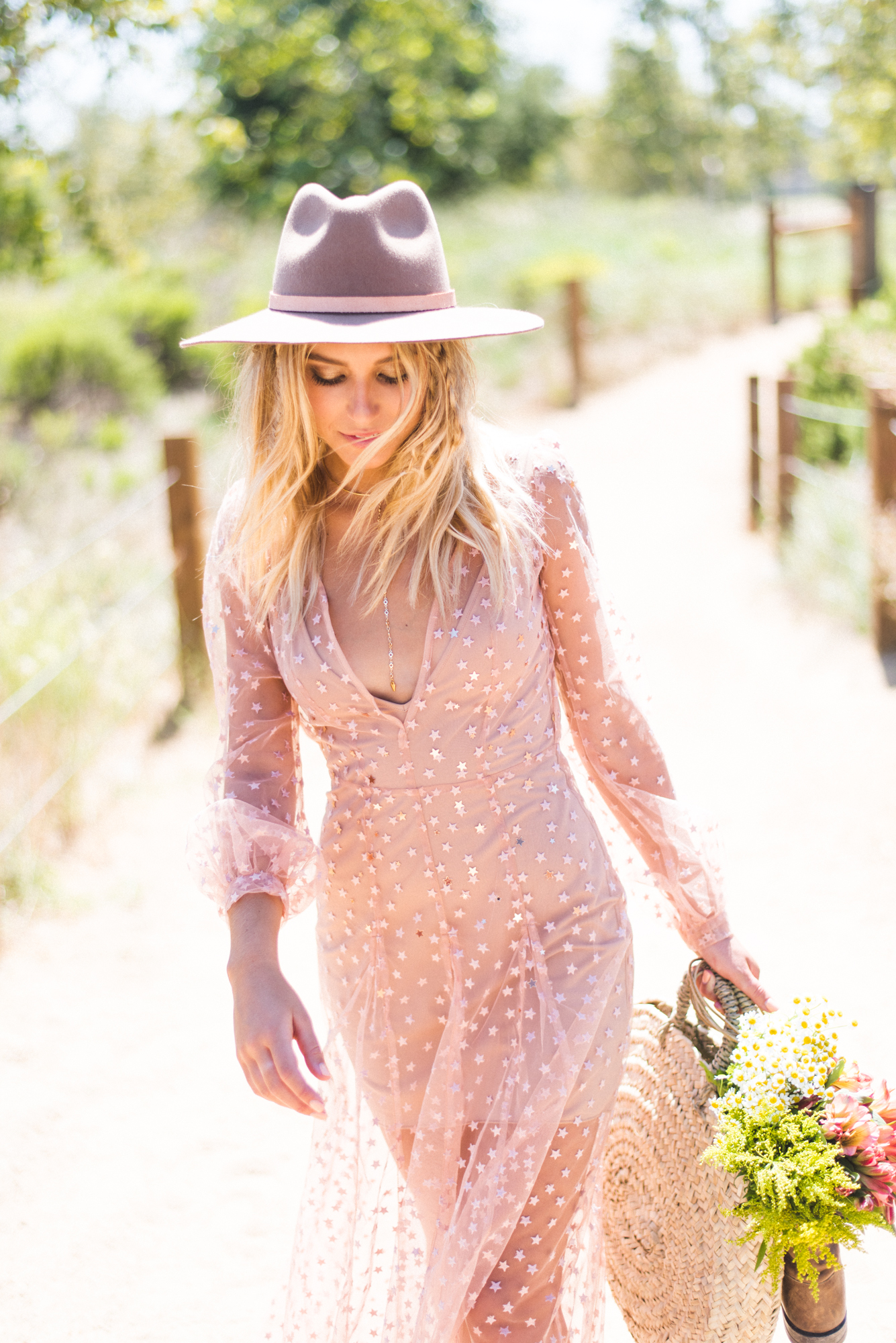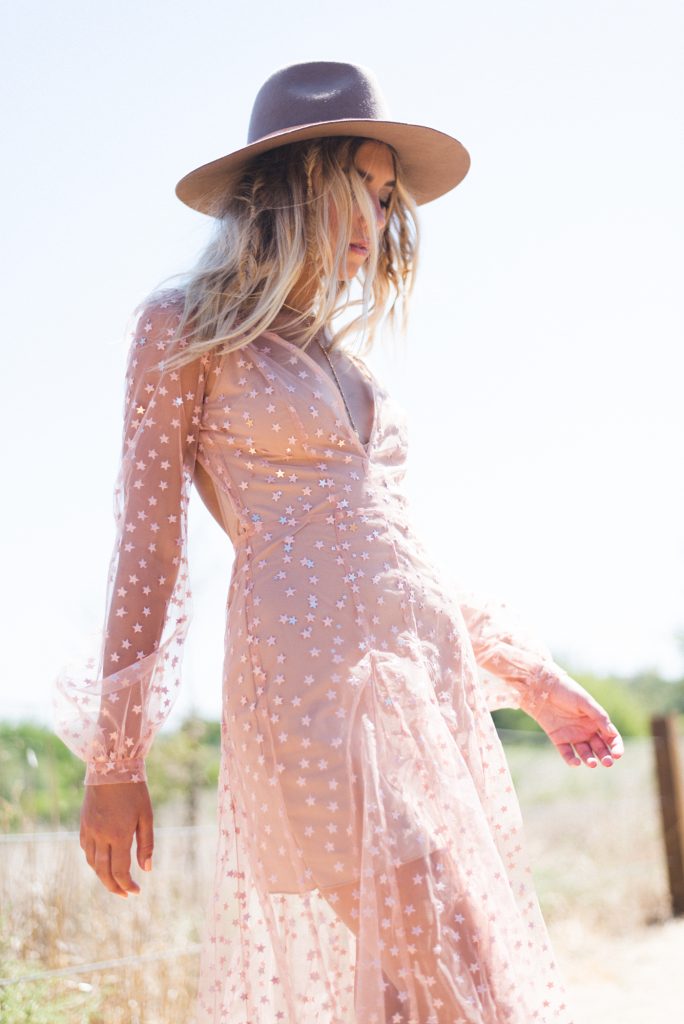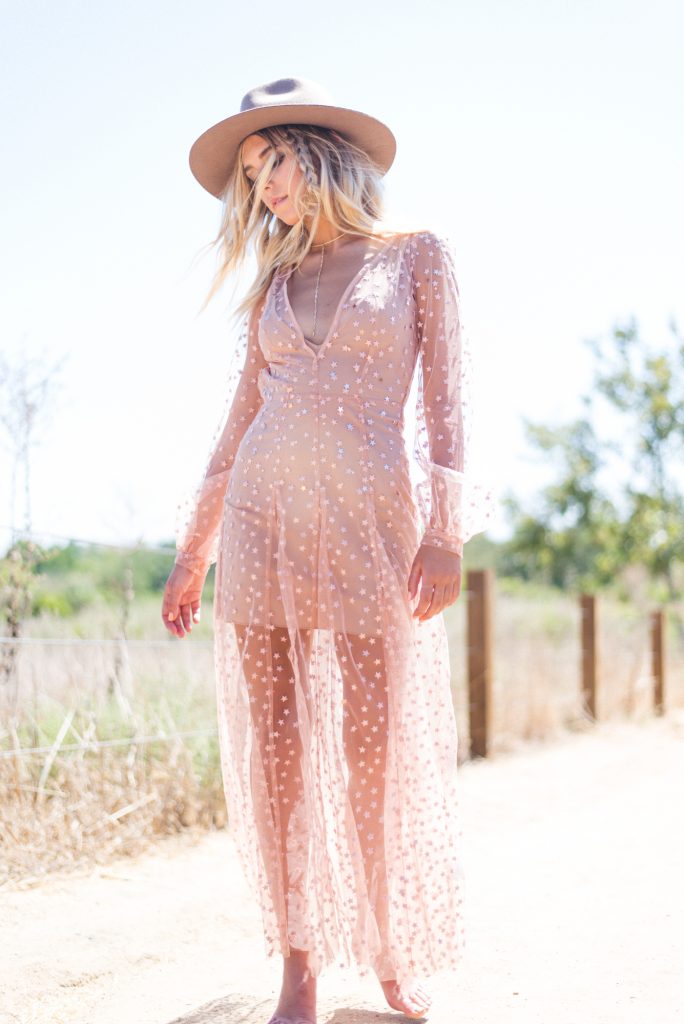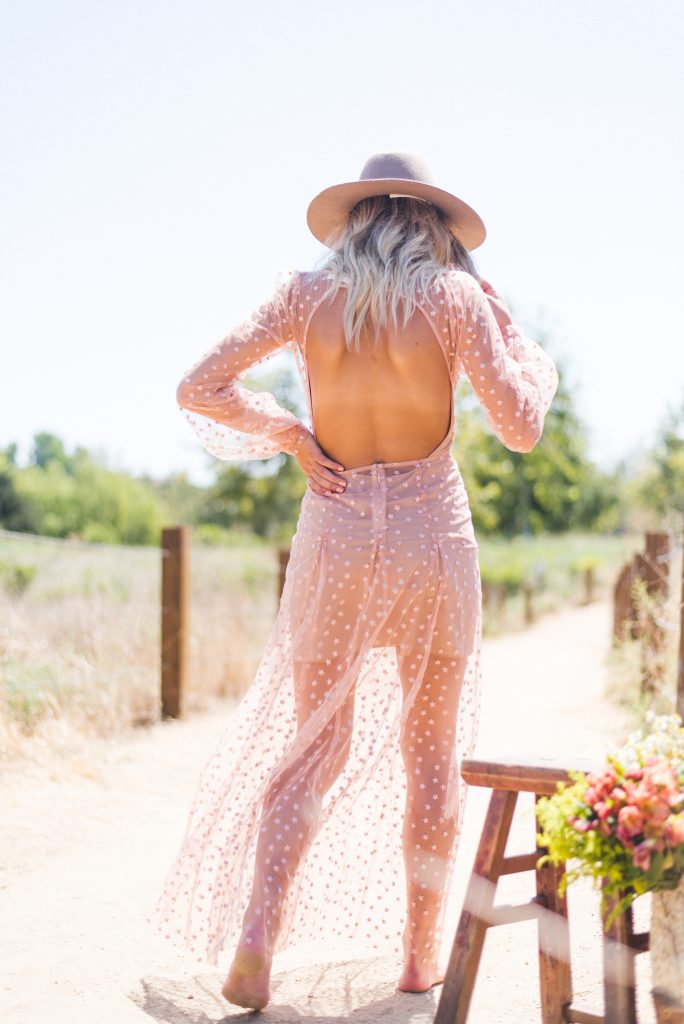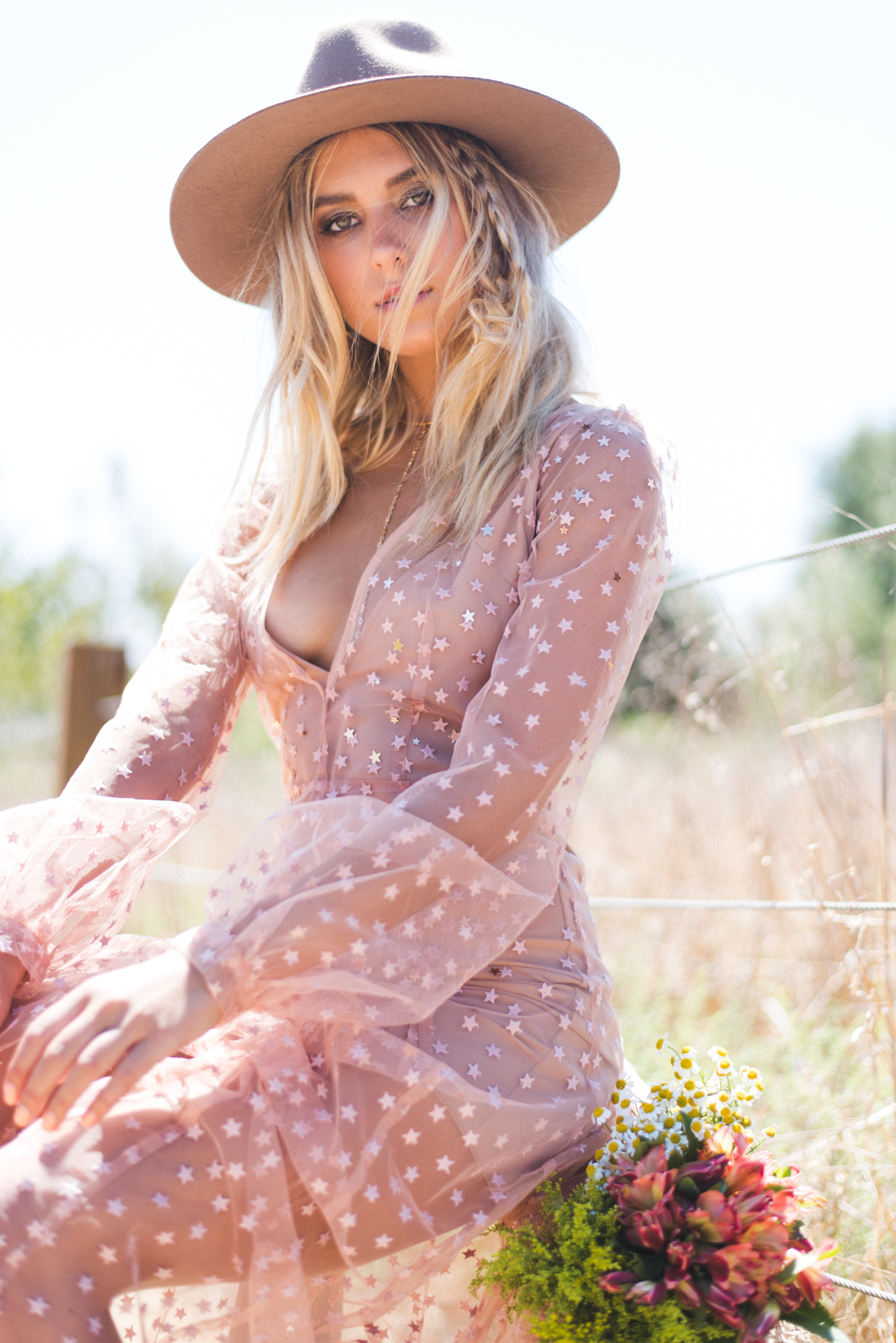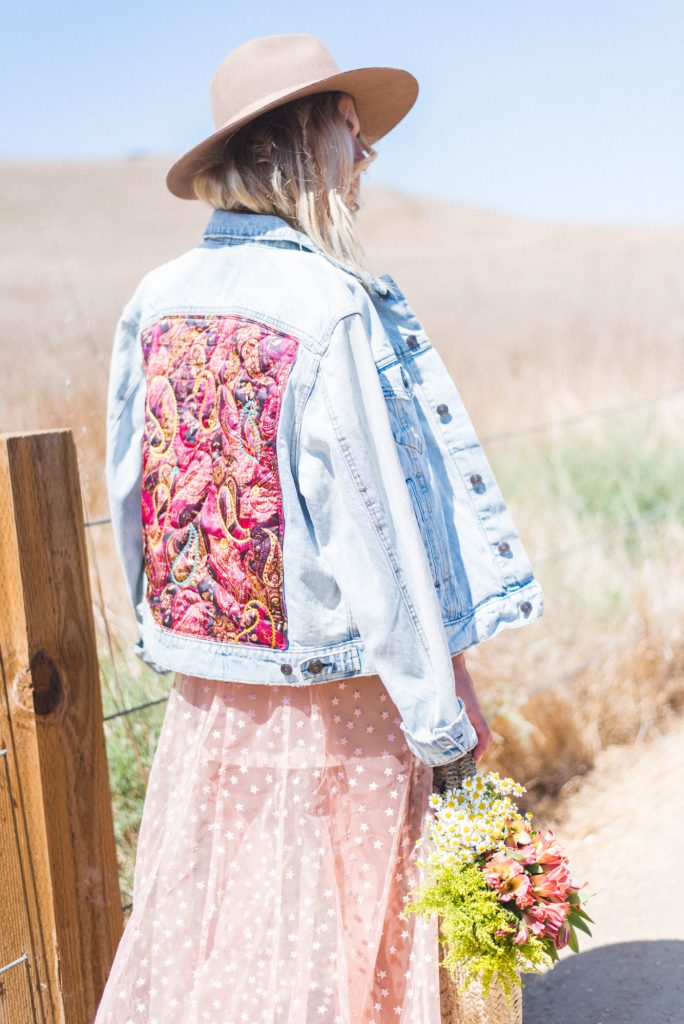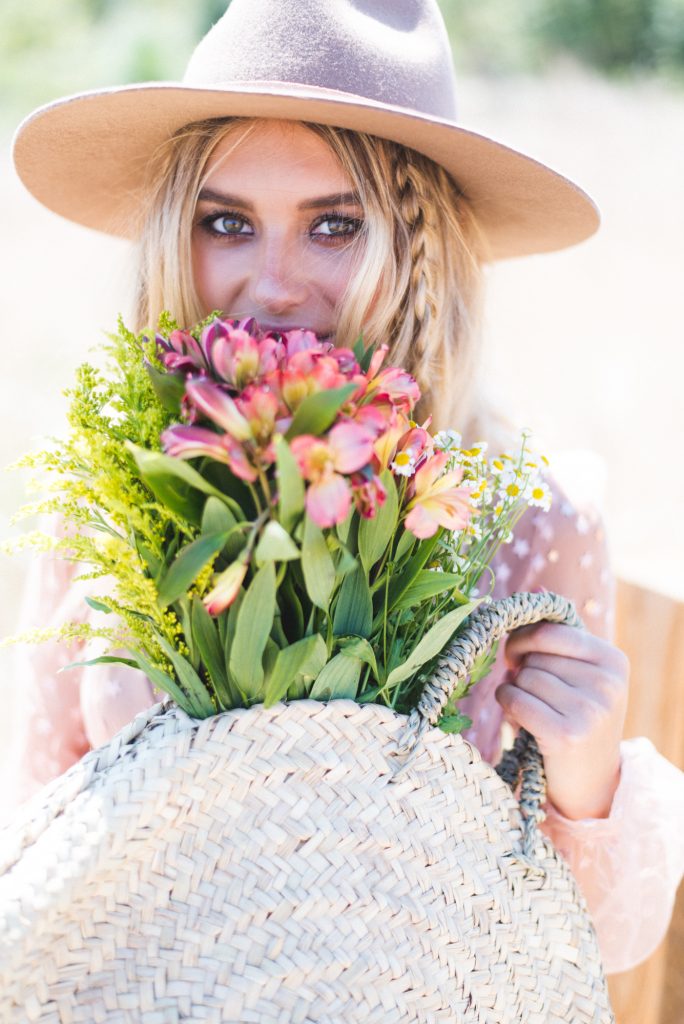 Dress: for Love & Lemons// Hat: Lack of Color// Basket Bag: CALIstyle// Jacket: Free People // Necklace: Vanessa Mooney
ALL CLOTHING PROVIDED BY RESURRECTION
A Special Thank You to North Salon for the AMAZING Beauty Team + The Garage Collective for Beautiful Vintage Textiles and Decor for Staging.
CREDITS
Model: Ella McFadin// HMU provided by North Salon// Hair: Nancy Morales// Makeup: Beauty by Ramin // Stylist: Roni Gass // Photography & Creative Direction: Rachael Dickens// Location Manager: Natalie Dickens