Black Outfits To Copy NOW
The combination of black on black outfits are endless. From simple jeans and tees to an elegant black dress, all black outfits are anything but boring. Head to toe black looks have a chic edge most fashion lovers can't get enough of, myself included. I'm always looking for inspiration for my daily outfits. There is always someone somewhere doing something unique with their personal style by taking risks. Pairing unexpected combinations of textures and styles is vital to giving new life into your wardrobe without spending a dime.
Don't get me wrong, a modern twist on a classic look is always a good idea. All I'm saying (all the time) is try new ways to style your clothing. The more you try new styles the more you look forward to them. Now that doesn't mean try every new trend under the sun. It means get in your closet and put clothing you have together in ways you never thought before. All black outfits are the perfect palette to try out modern silhouettes.
This first look is a great example of how pairing a chunky sweater with a sexy lace skirt, and adding fishnet tights gives this all black look tons of texture.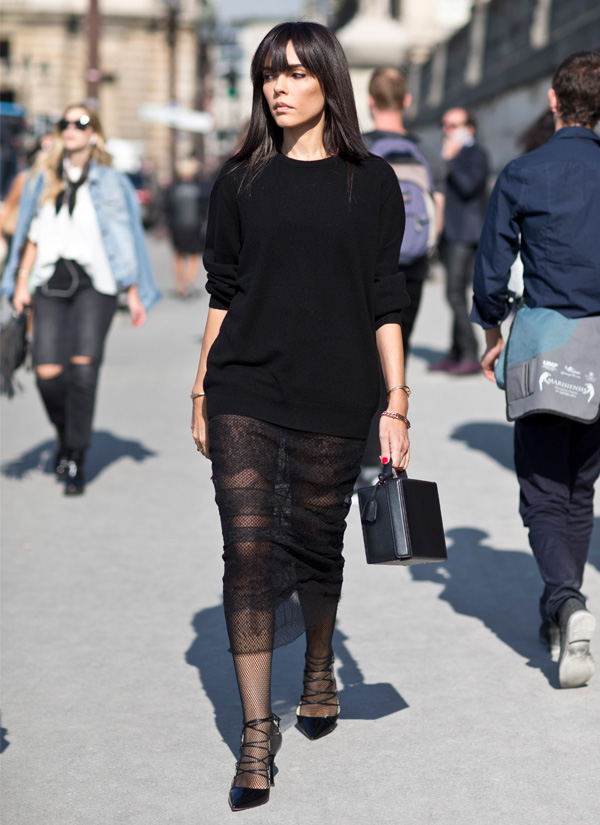 Steal the Look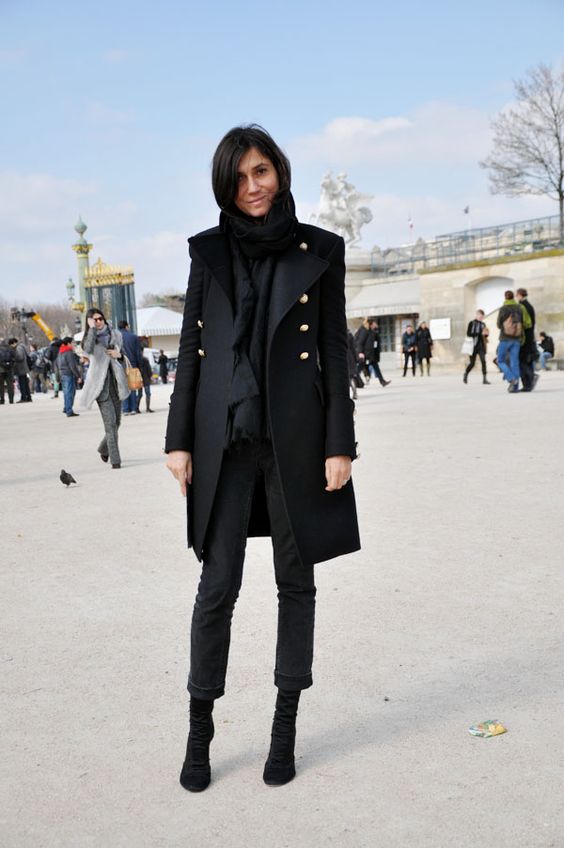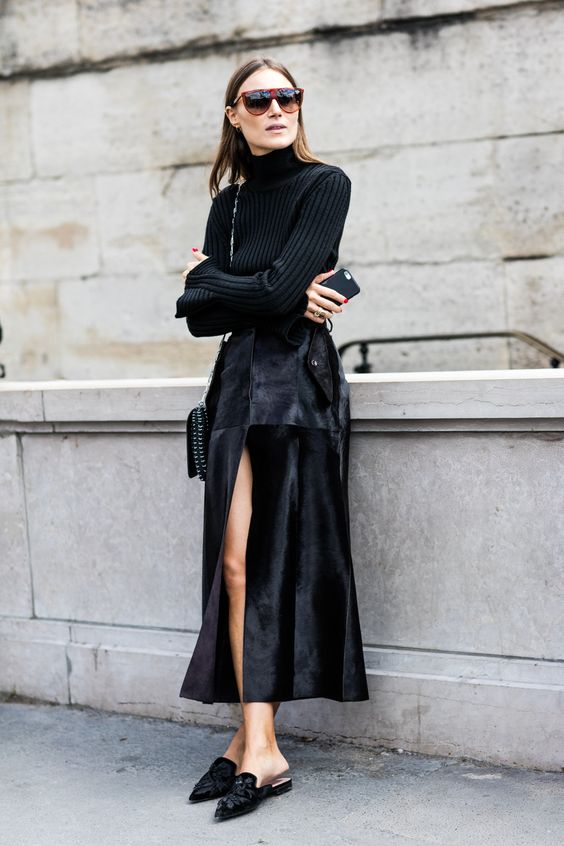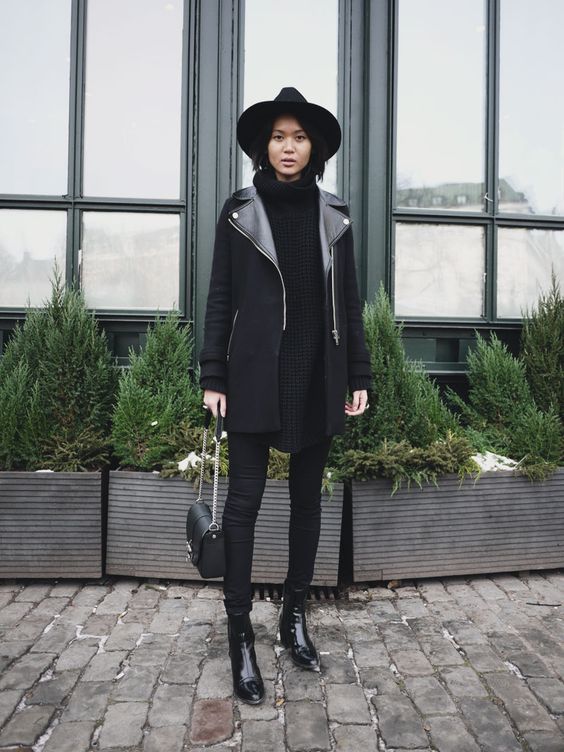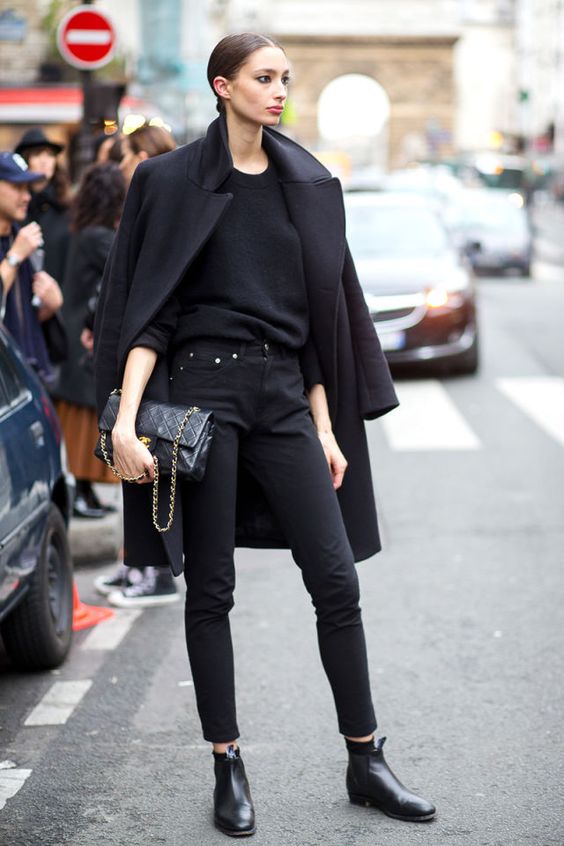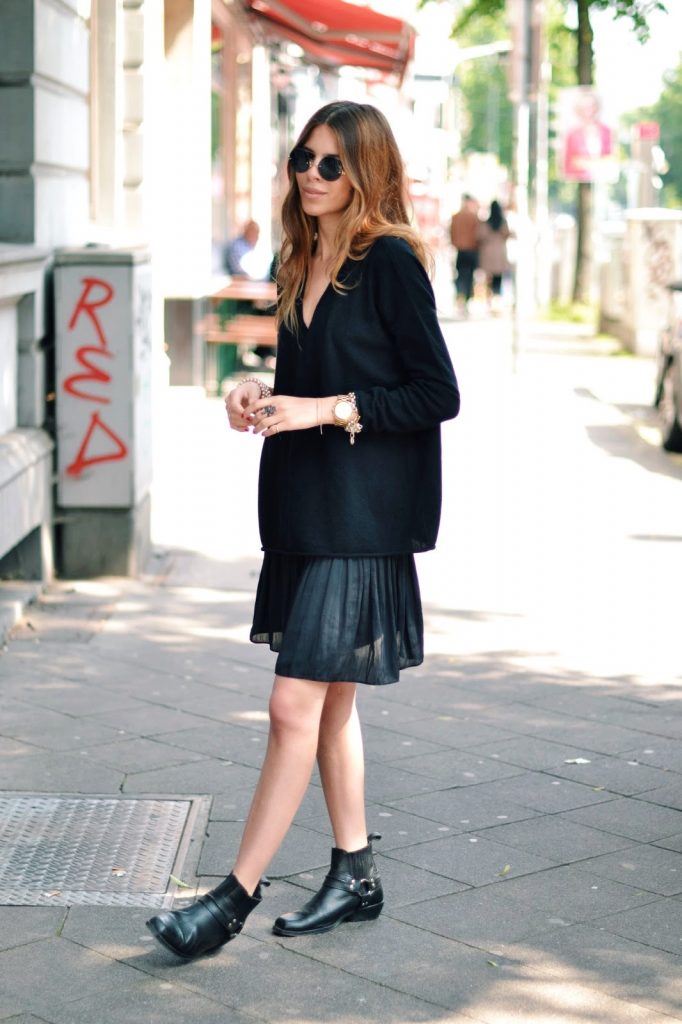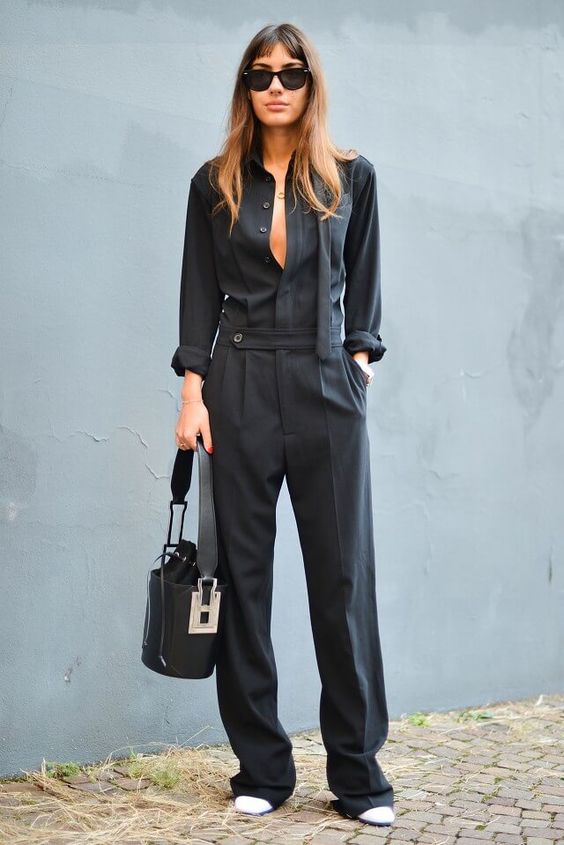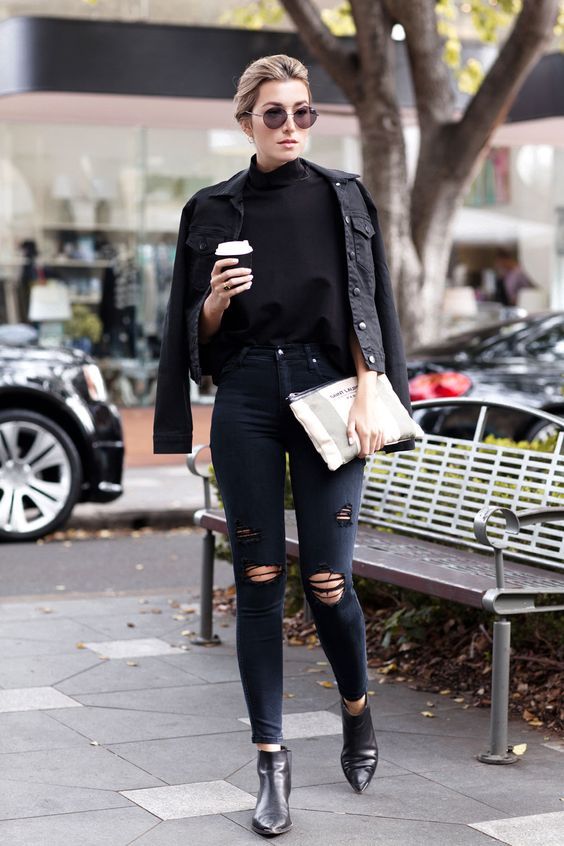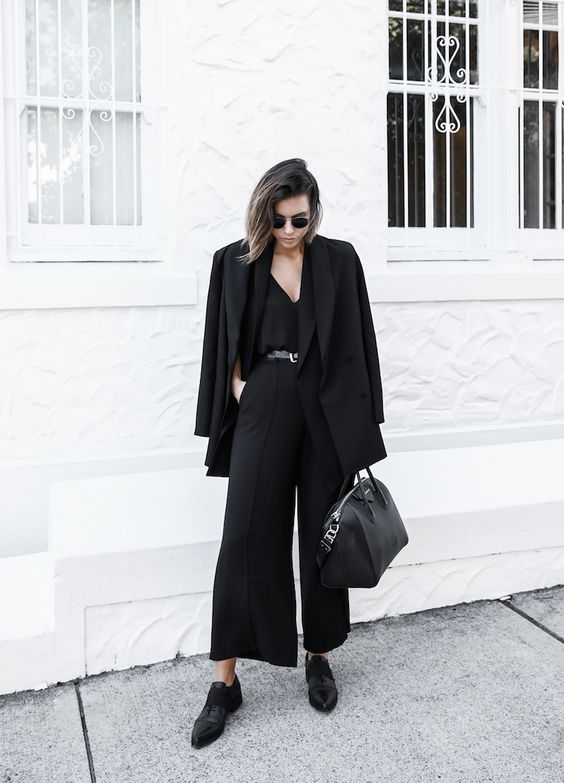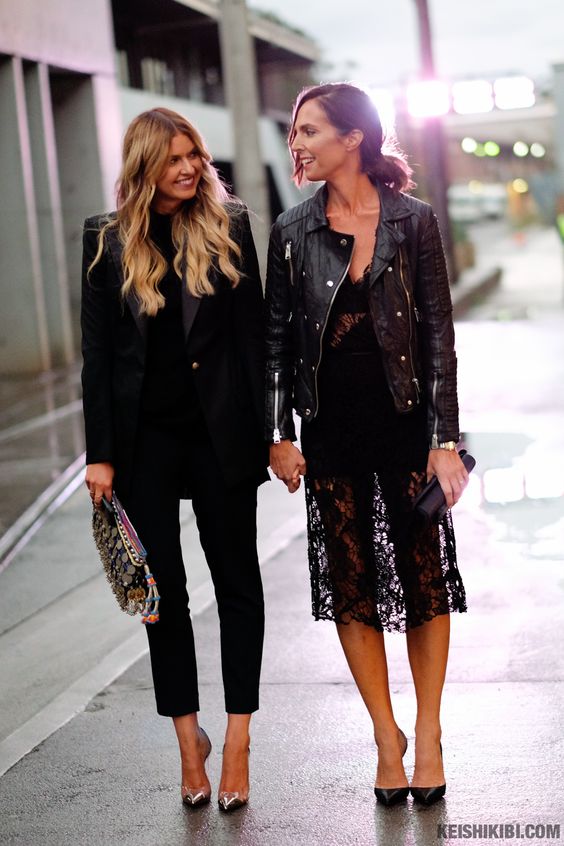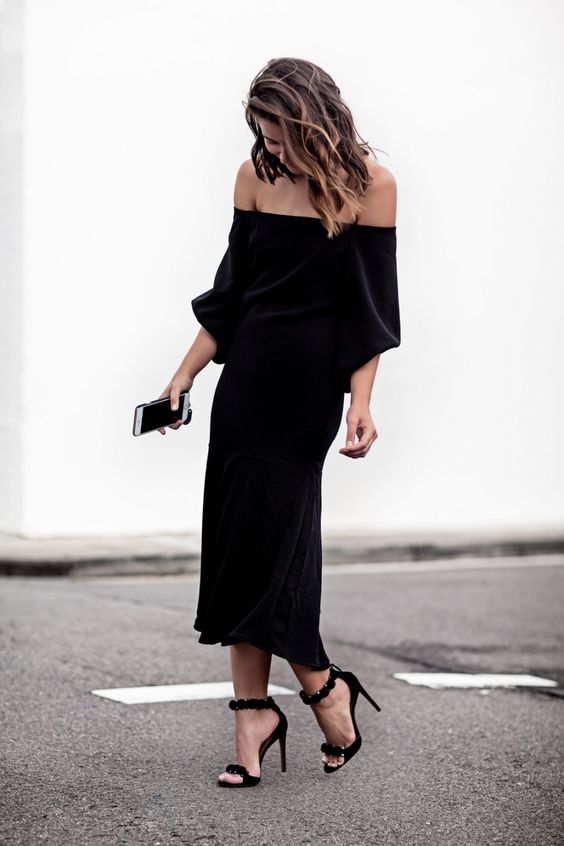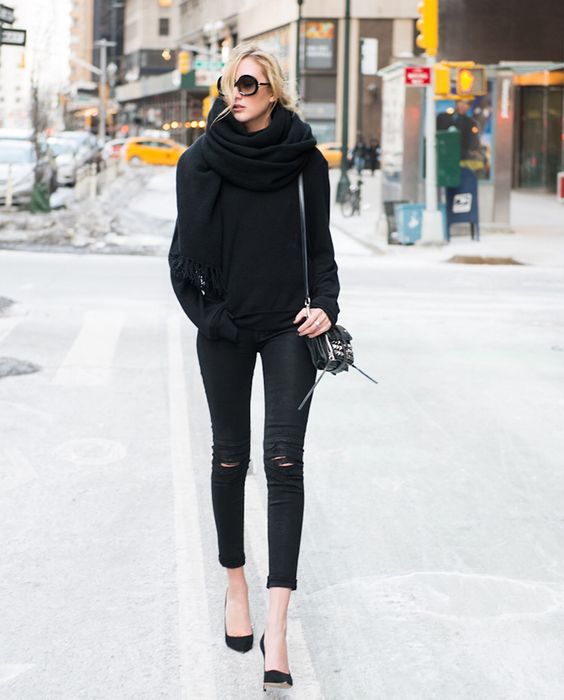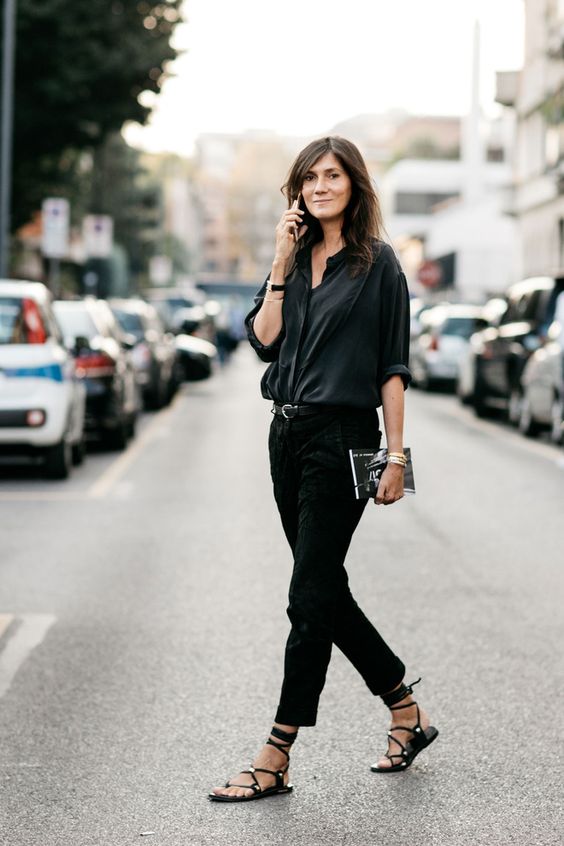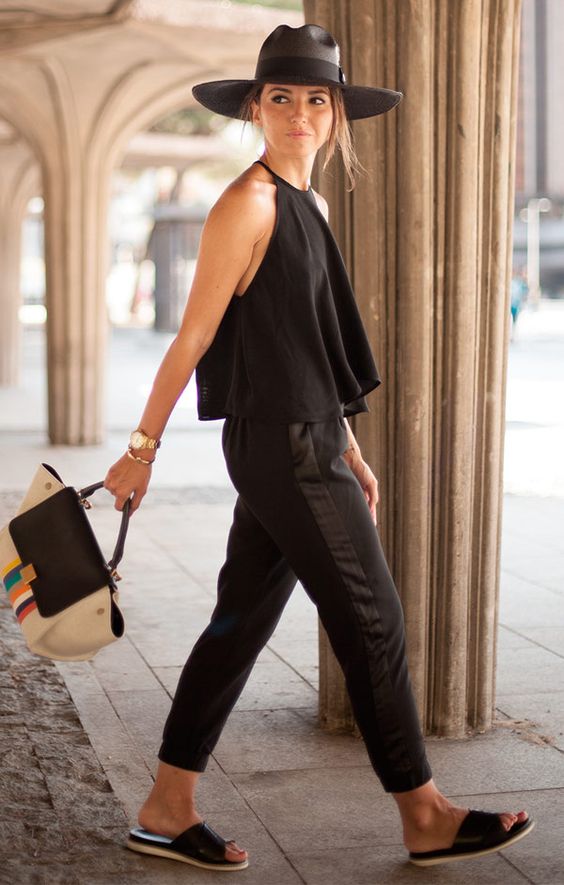 Lovely Pipa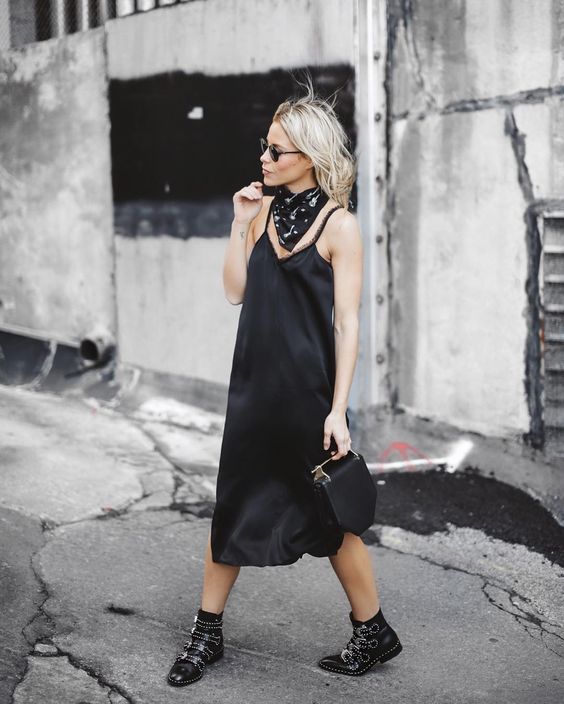 Happily Grey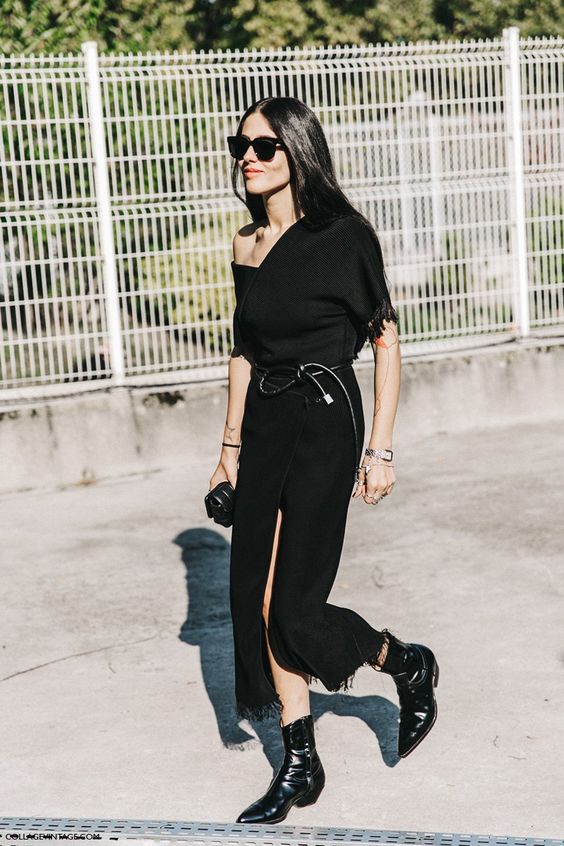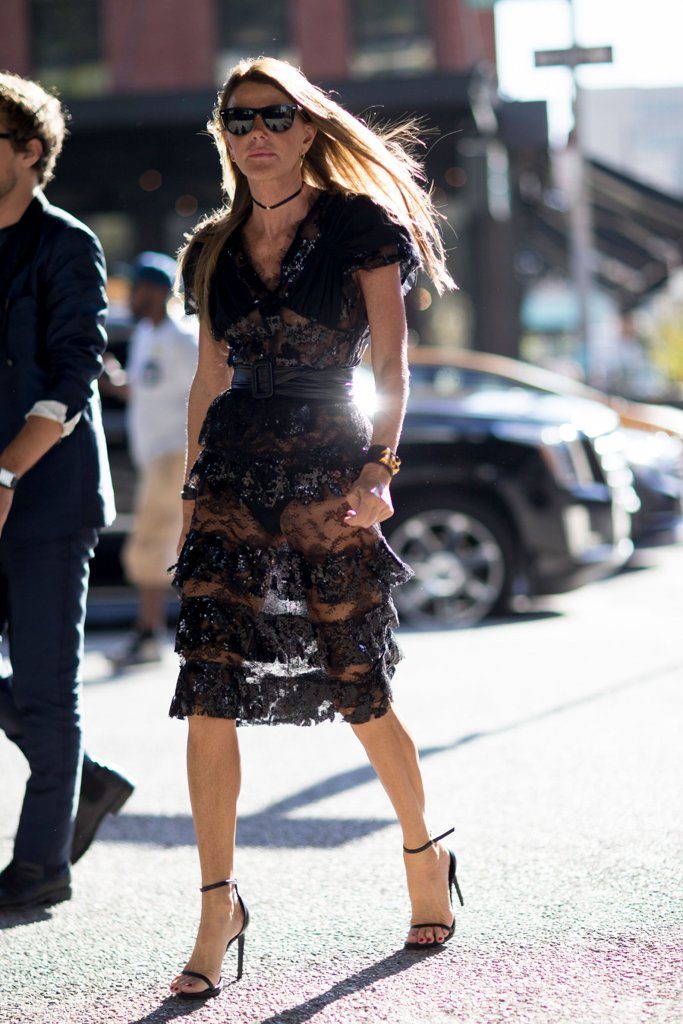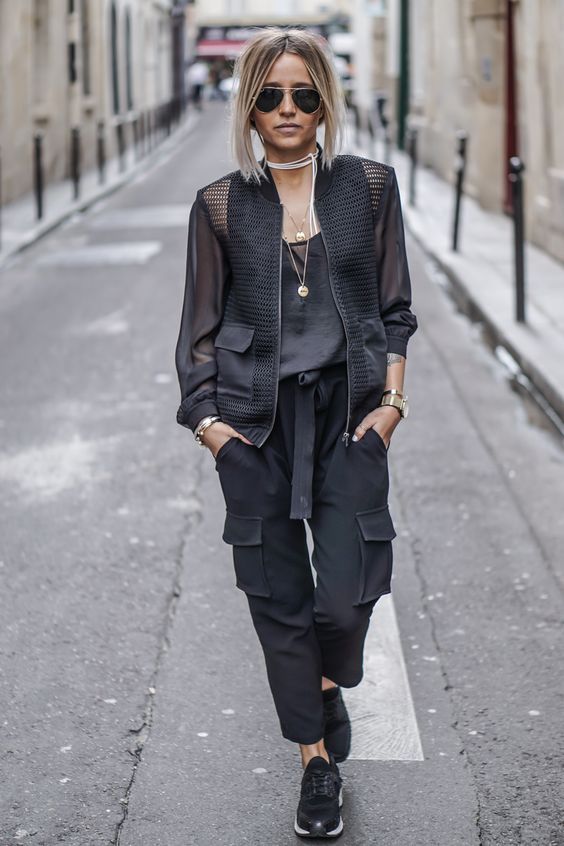 All Photos not Credited Sourced from Pinterest
Looking for more trends? Need help with an outfit idea? Let us know what you're looking for and we'll find it! Simply Comment!