How to Take your Messy Bun to the Next Level
We're always looking for hair how-to's we can actually do ourselves. So we asked our friends at Studio A Hair to help us with an easy updo anyone can do. Talk about taking your messy bun to another level…. I love this updo. It looks complicated but it's really easy. If you can make a messy bun out of your pony tail then you've already got this.
"This is a great easy updo for gal with fine, straight hair, like myself" says Audrey.
Watch the video to see Audrey in action (BTW don't forget to subscribe ). Plus, here are some step by step instruction is that's more your speed. Happy Styling!
1. Start by curling hair all over with a large barrel curling iron. This will help give hair a little texture for the buns.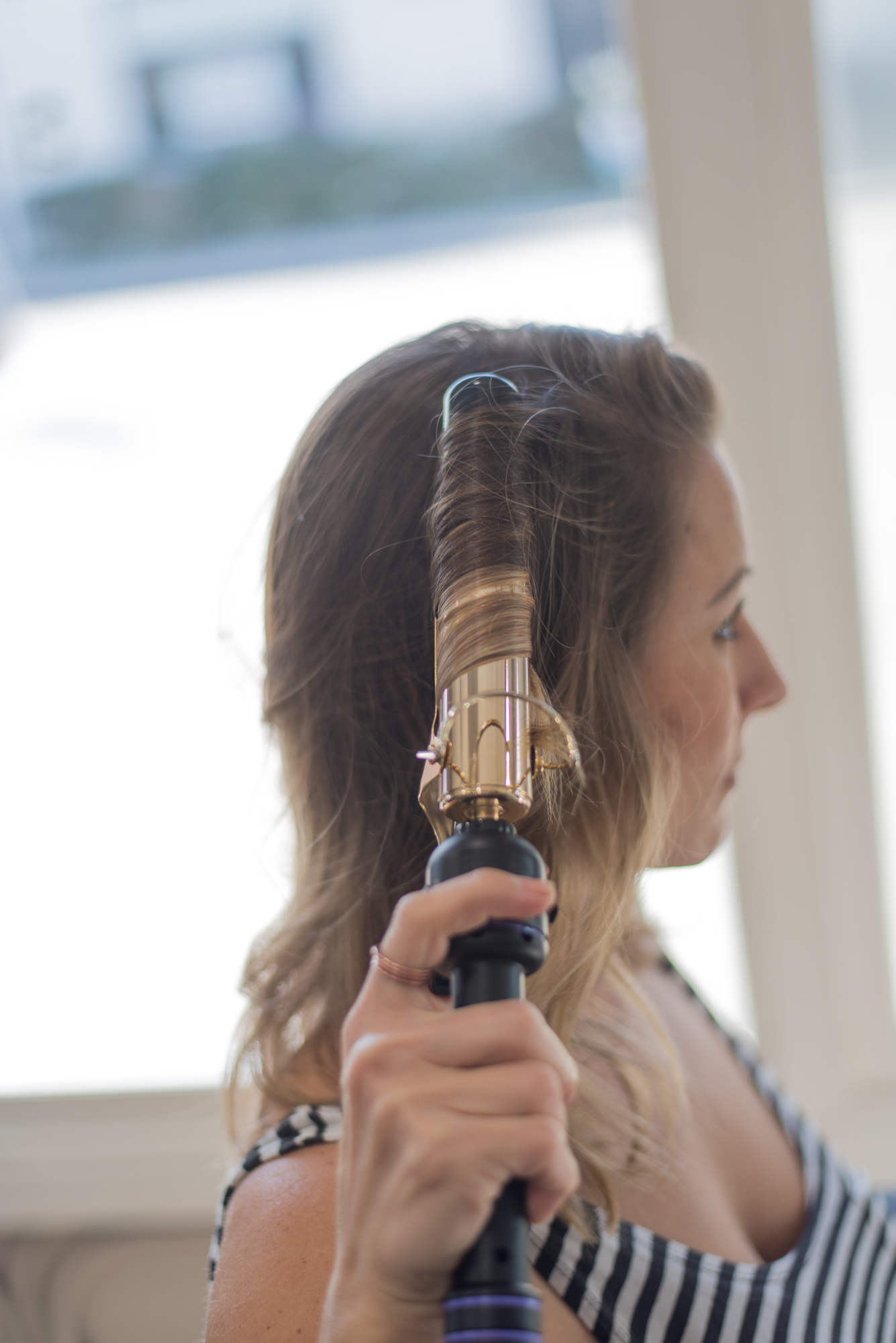 2. Spray the front of hair for a little added lift and texture.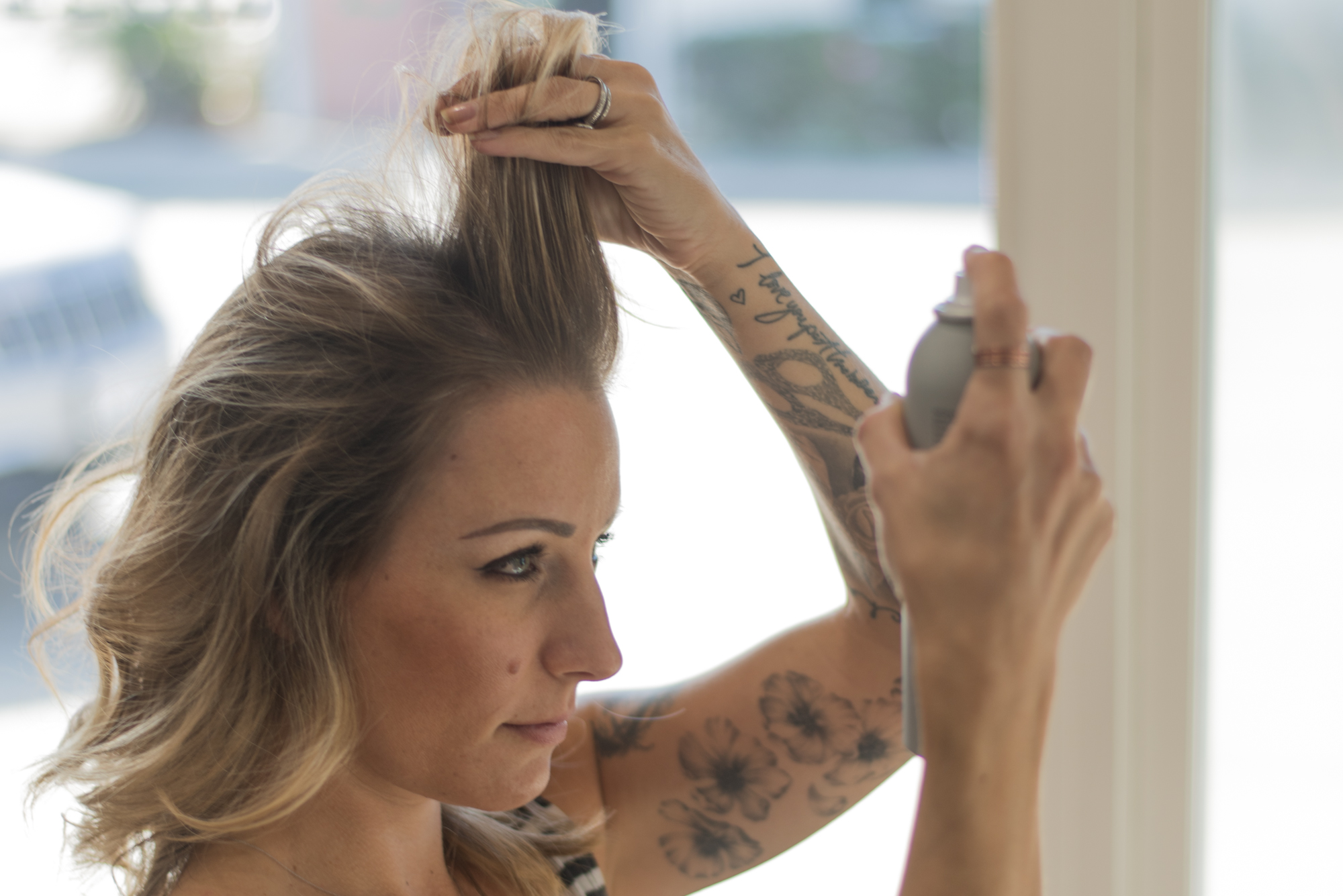 3. Pull a small section of  bangs (this works for both long and short bangs) and secure with bobby pin(s).
4. Take another small section and create a small pony tail. Repeat this until you have 4-5 section of small pony tails.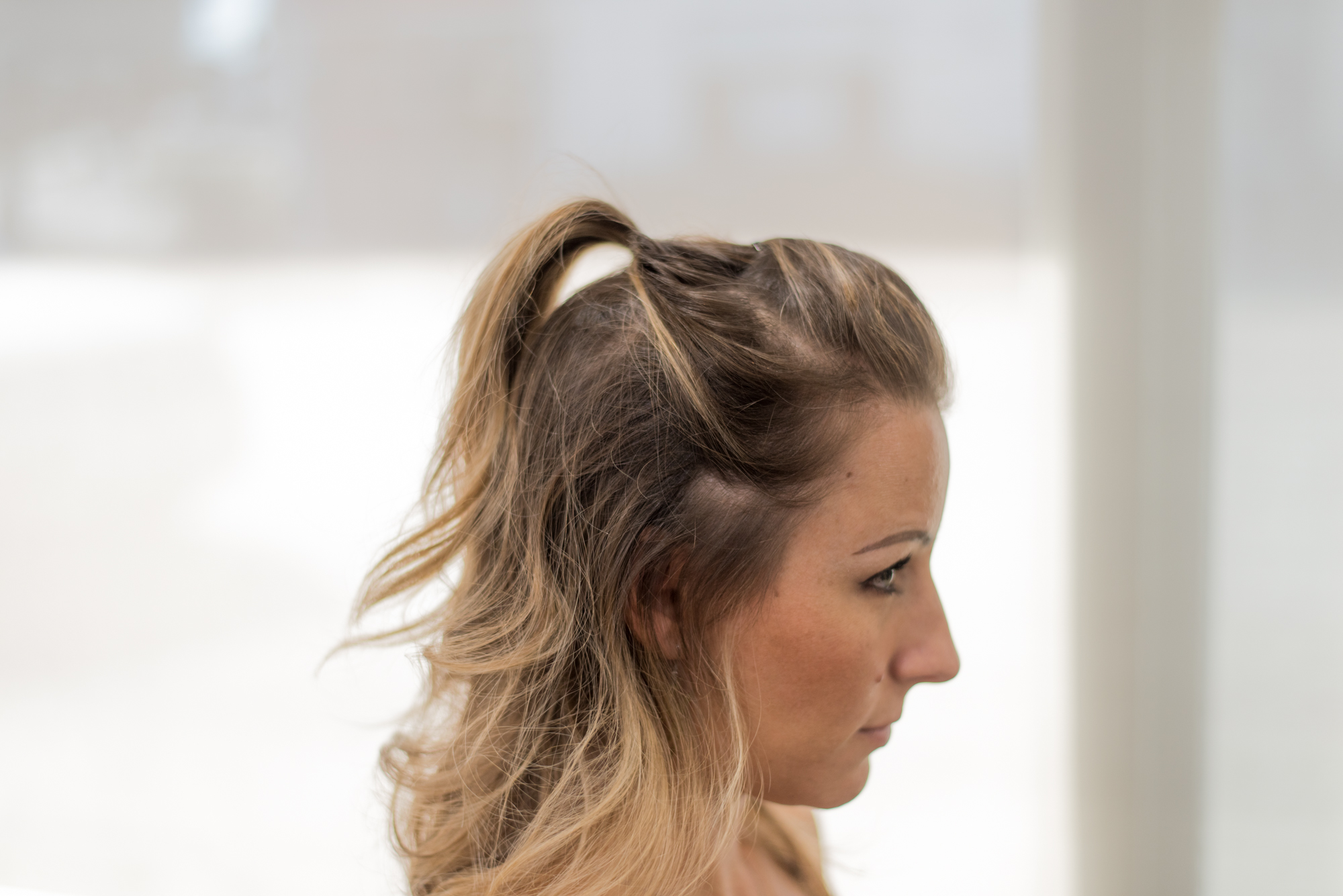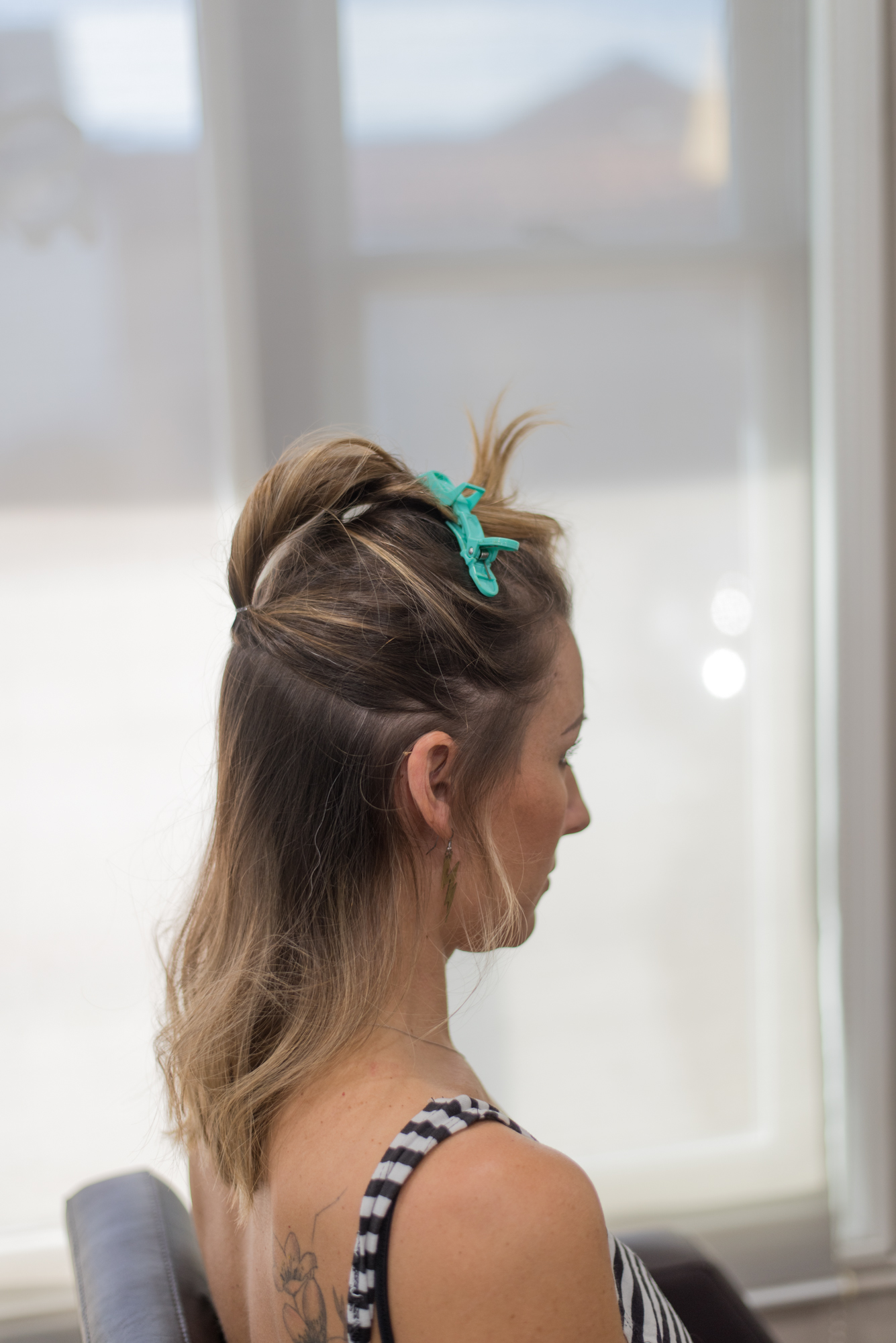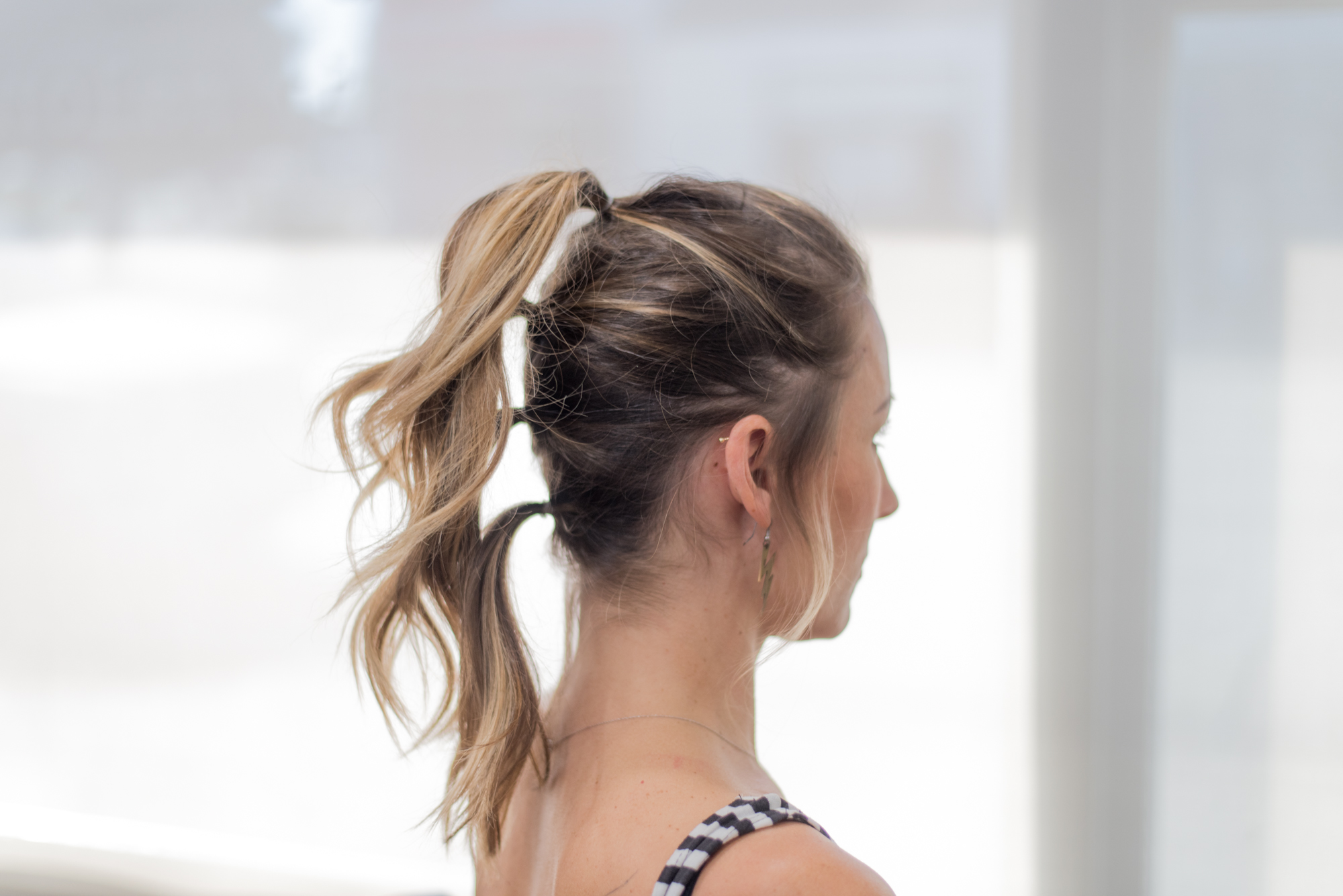 5. Make a messy bun of each pony tail until they create a "faux hawk".
6. Last but not least, pull pieces until you have them perfectly messy.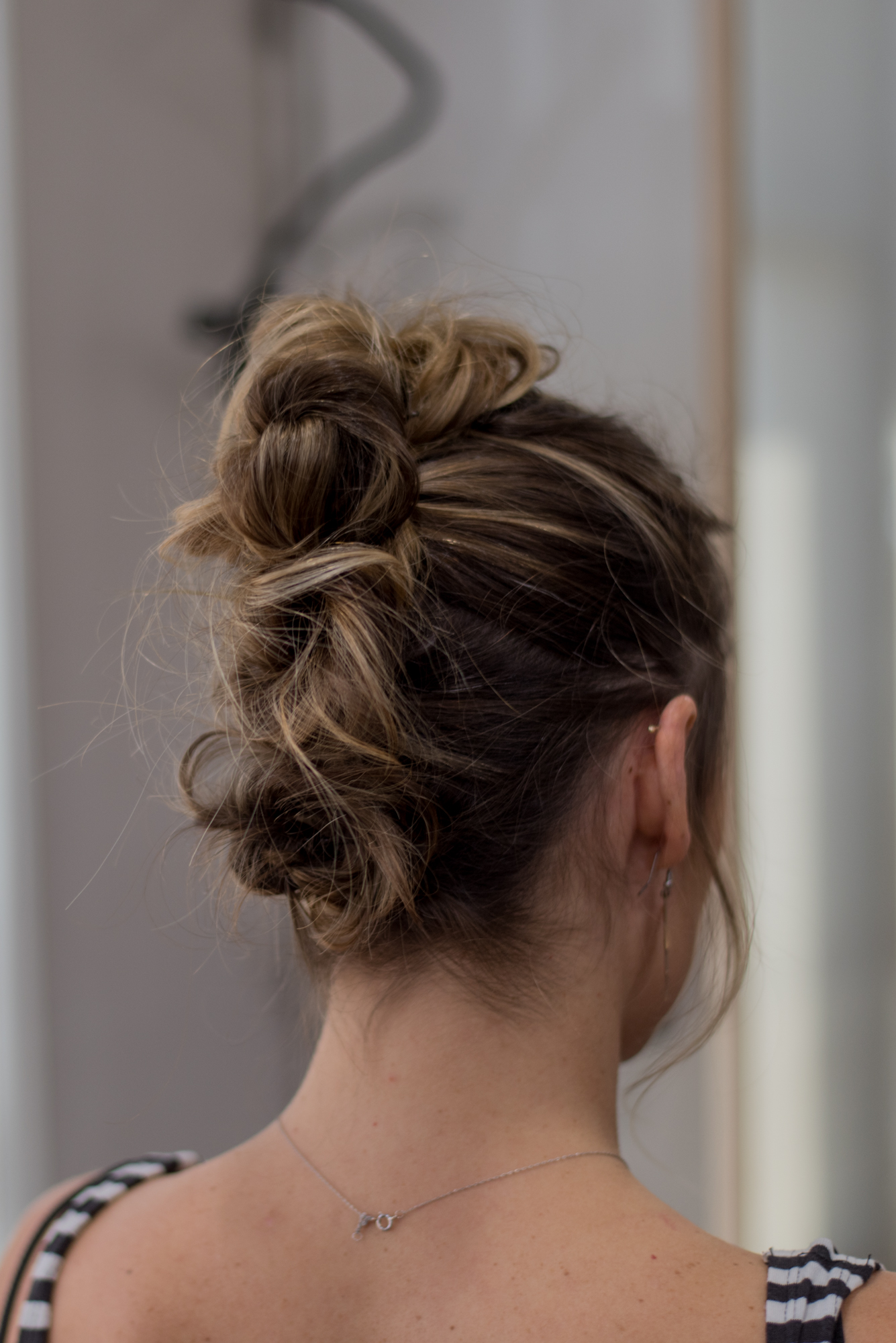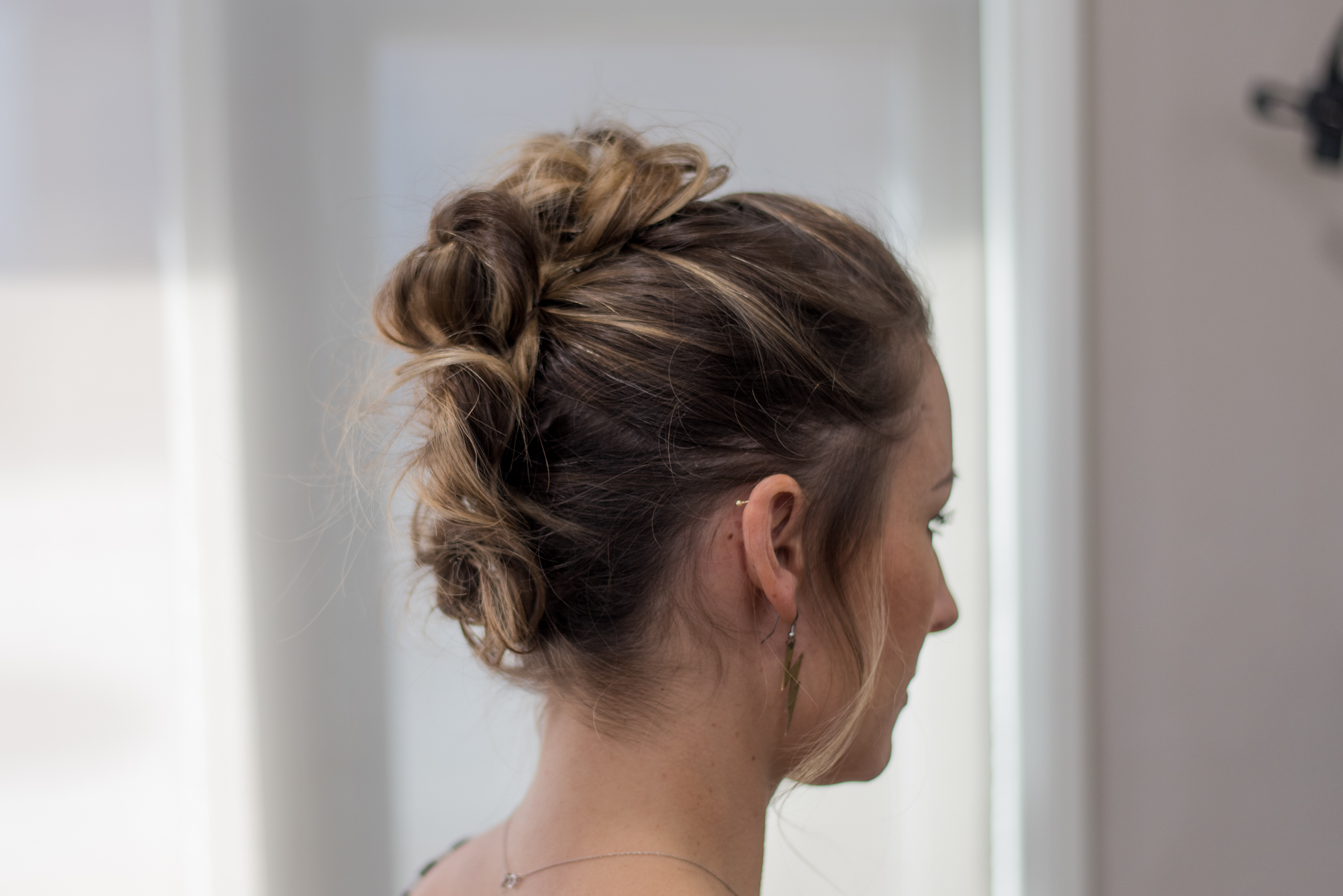 For more great style tutorials make sure to subscribe to our YouTube channel.