What's Trending
"When I die, I want people to play my music, go wild and freak out and do anything they want to." Jimi Hendrix
For two years The Fort & The Clubhouse has planted its roots in Laguna Niguel, California and provided a garden of refreshing, blooming brands. At The Fort and The Clubhouse, one can find an assortment of styles inspired by the buyers' taste in music and way of life. Whether it be rocker, bohemian, or grunge, they've got you covered.
This season has The Fort and The Clubhouse fusing different styles together to showcase a look that combines an edgy tone with a touch of feminine flare. Following a Summer Season rooted in 90's minimalism, this Fall will harvest an array of looks that dance over lines and boundaries.
These are a few ruling trends they see this Season:
Transitioning the 90's Grunge trend by blending feminine yet bold pieces.
Back to School, The Adult Edition. Practice your layering skills by combining new and different textures and styles.
Androgynous Expression where Bohemian meets Rock N' Roll.
These eclectic elements create a motif of anti­-establishment spirit, and allow the consumer to truly express the different facets of who they are beneath ther clothing. You will find these looks and so much more while shopping at The Fort and The Clubhouse. So, stop in, say hello, and listen to anything from The Stones and Dylan, to Bill Withers and Edward Sharpe. Maybe share a story, or hear one of theirs.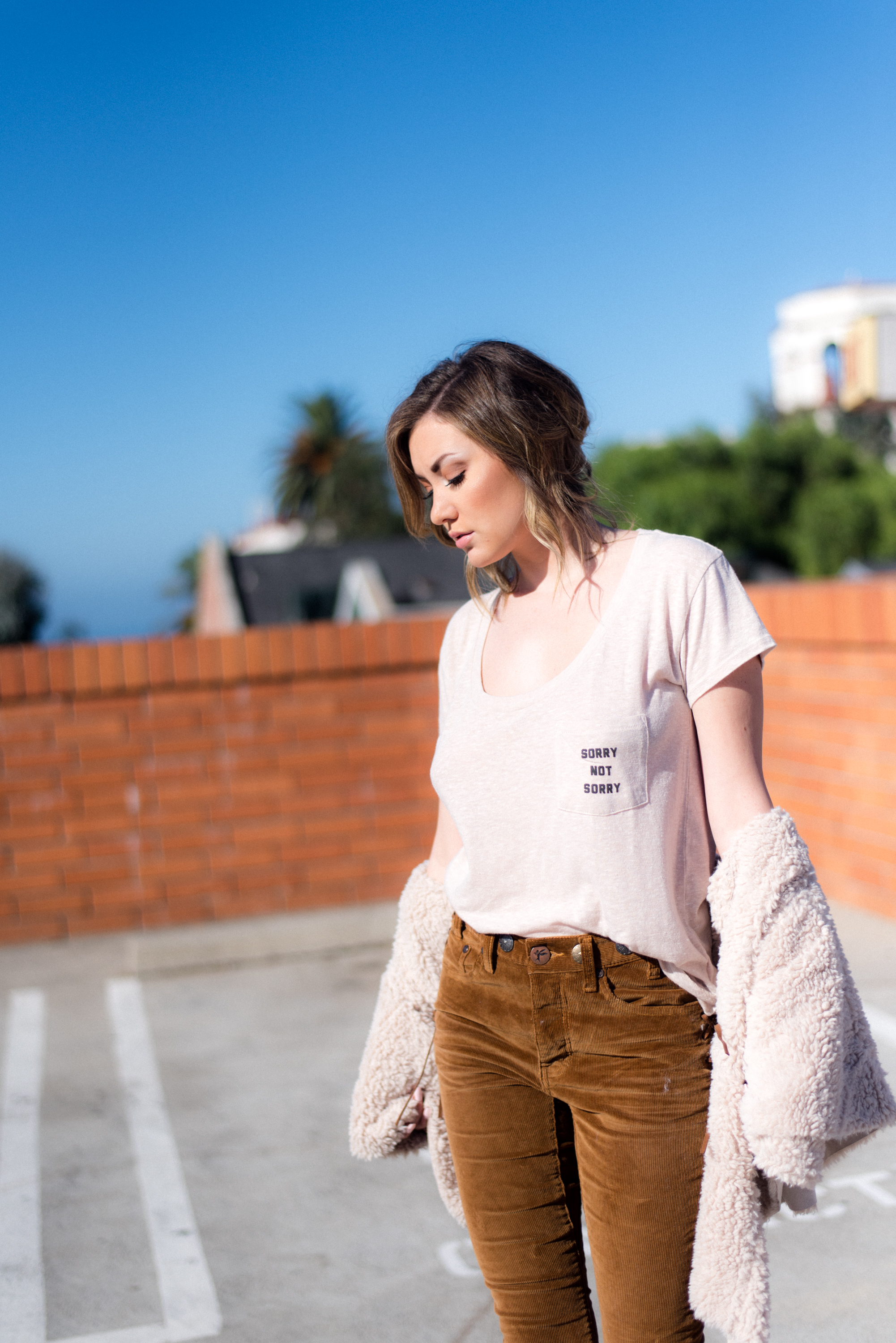 Tee: Amuse Society// Cords: One Teaspoon// Sheep Skin Jacket: Others Follow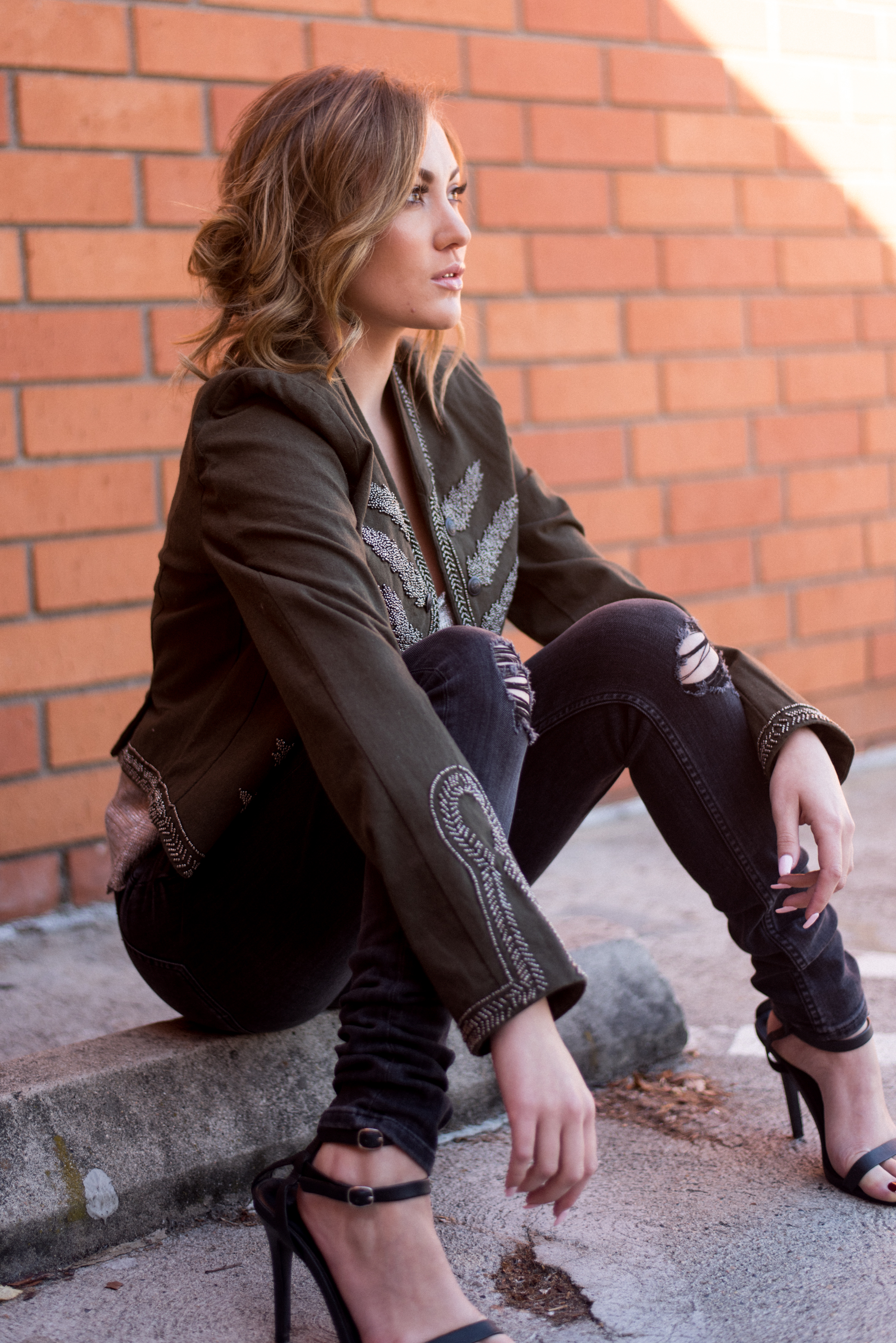 Beaded Military Jacket: Amuse Society// Distressed Denim: Cheap Monday// Knit Tank: Amuse Society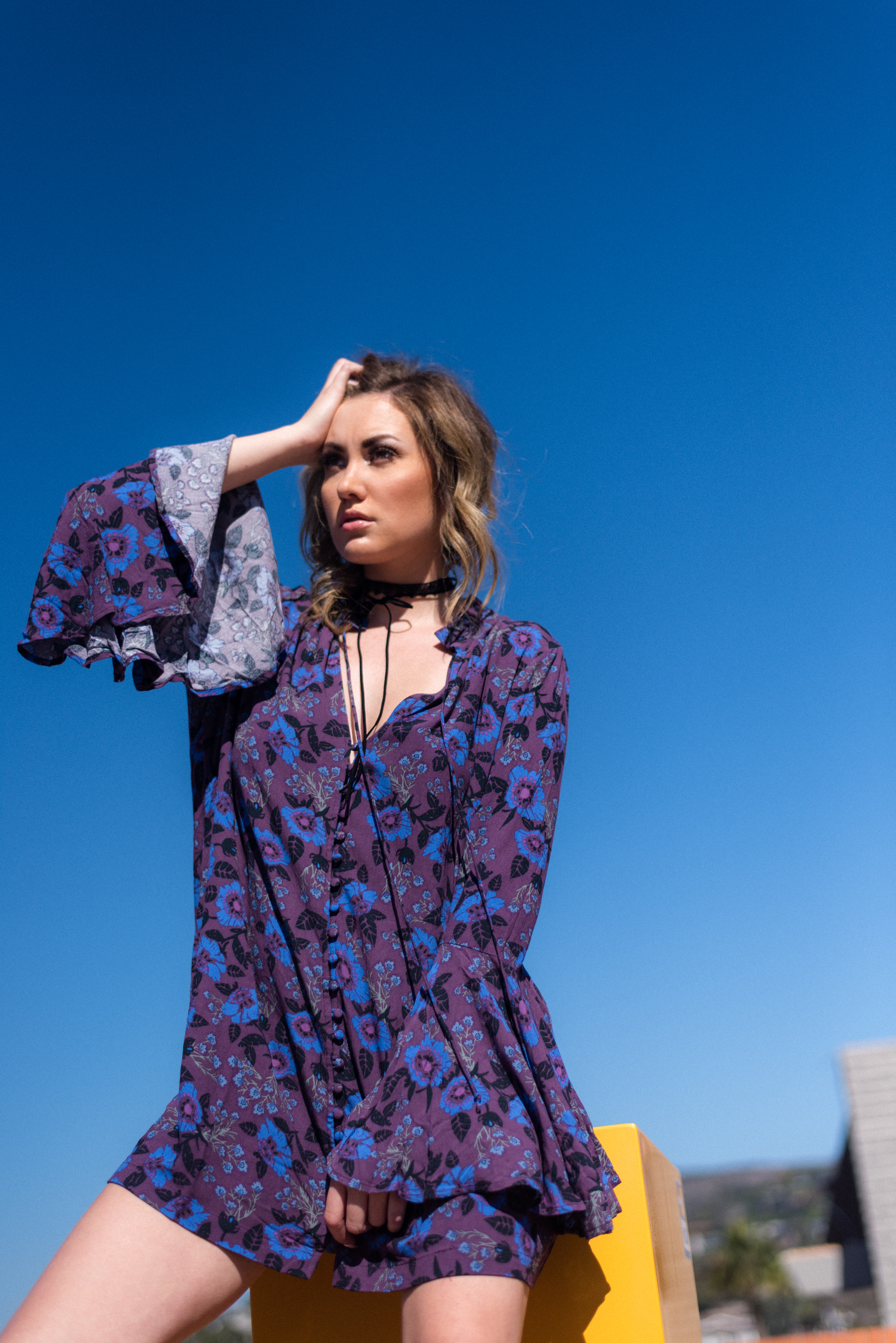 Dress: Free People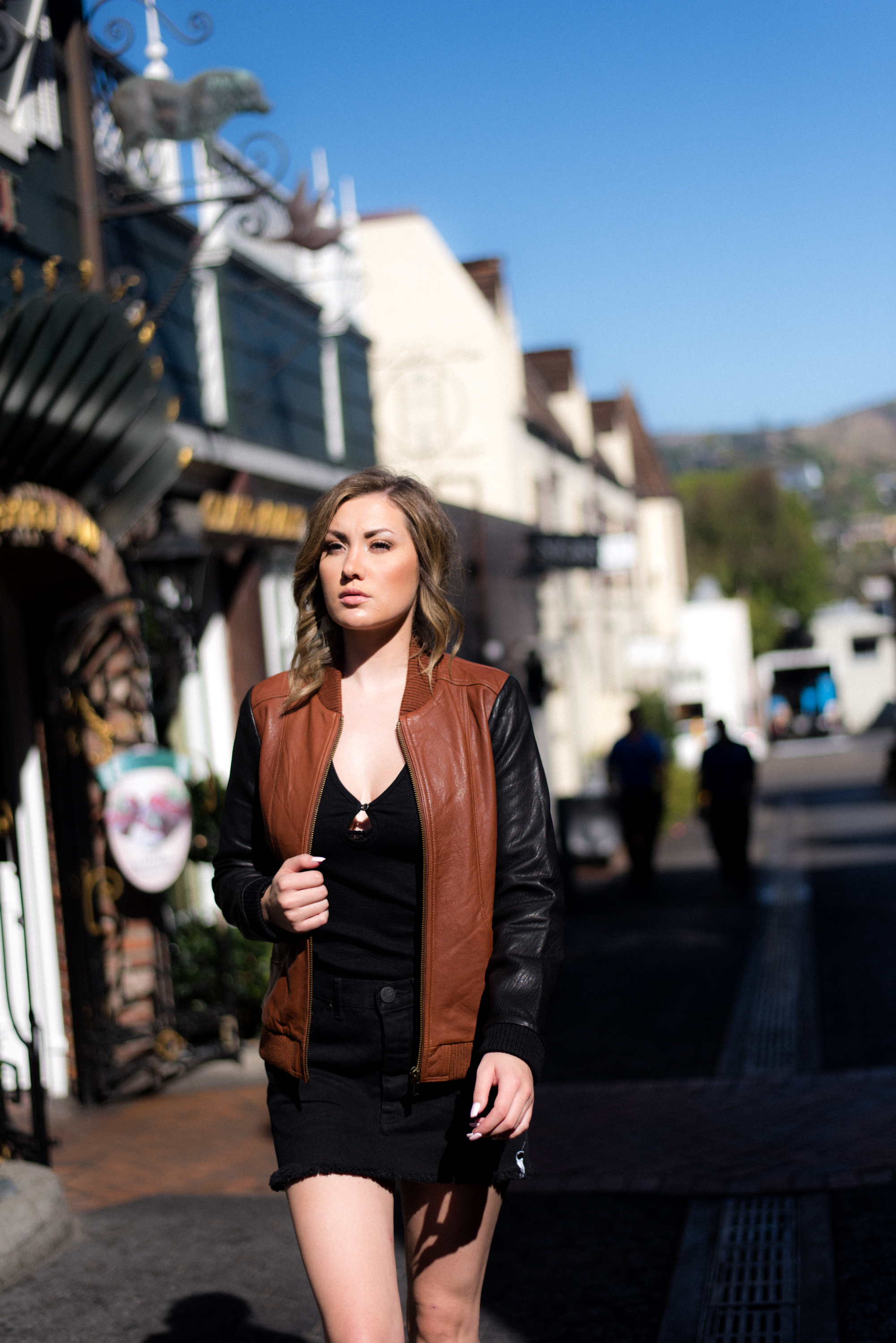 Leather Bomber Jacket: Chaser// Denim Skirt: One Teaspoon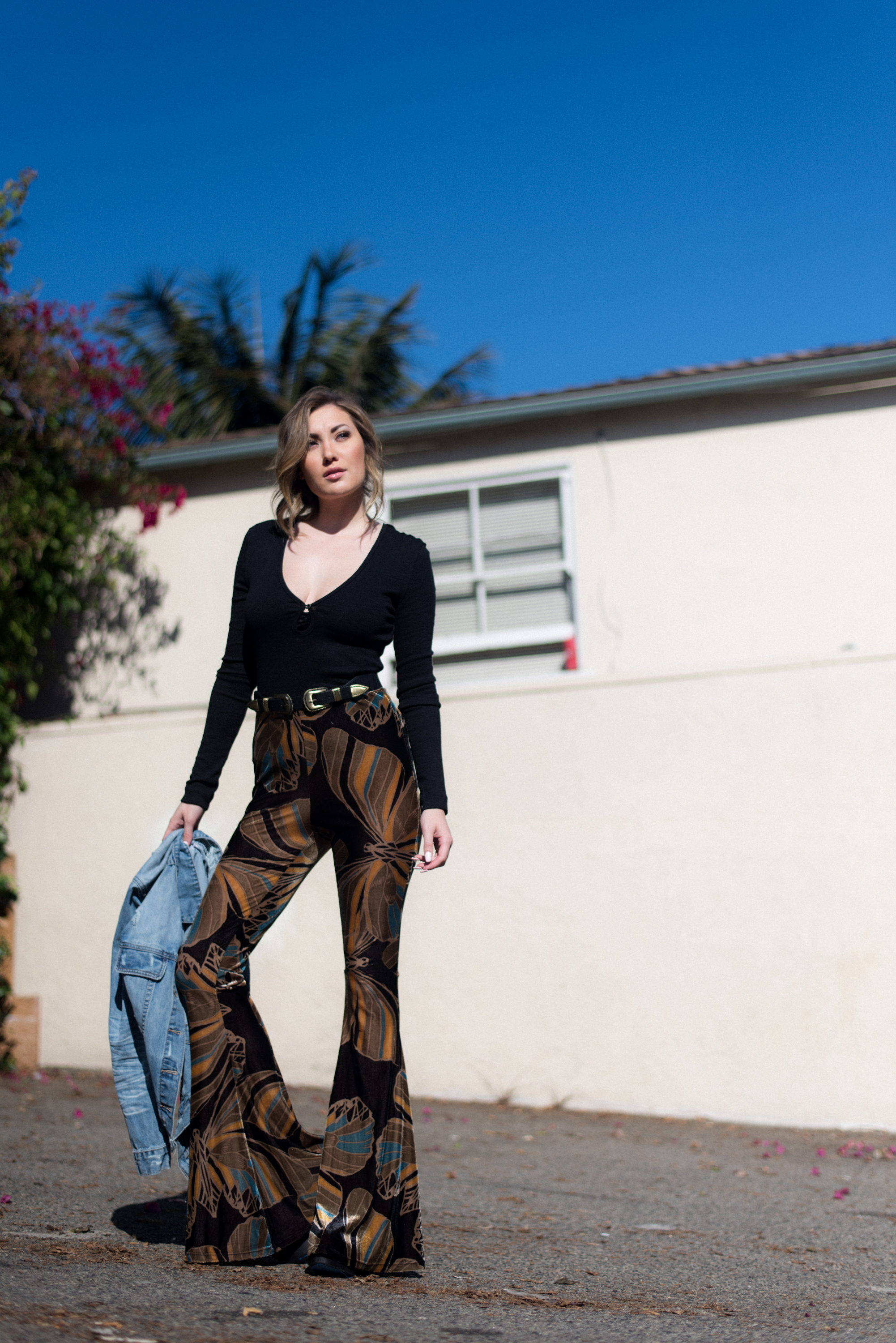 Bells: Free People// Top: We the Free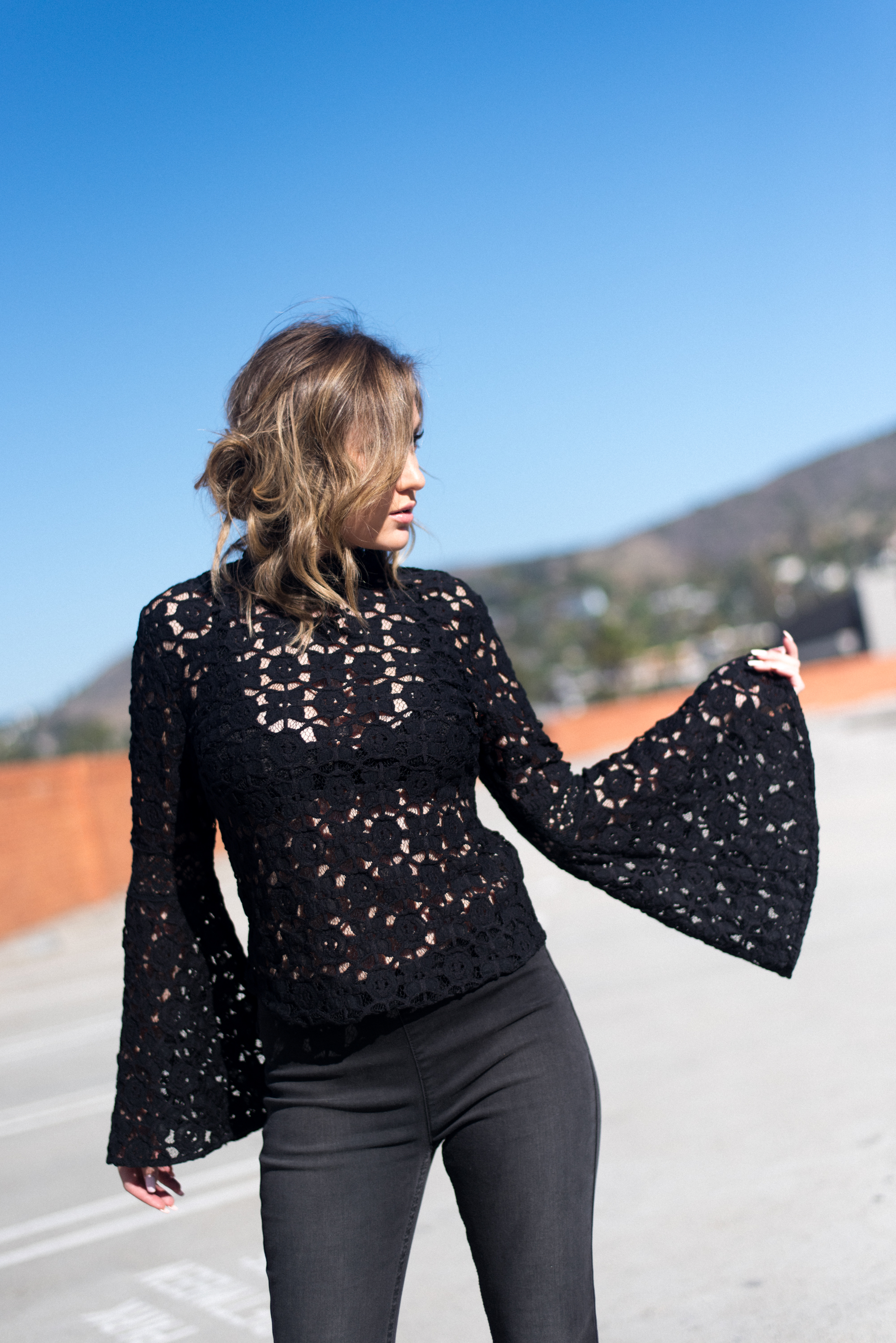 Flare Denim & Bell Sleeve Top: Free People
Love these looks? Head over to The Fort and The Clubhouse or Call them at 949.916.5858
Model: Lauren Michael// Hair: Megan Luzar// Makeup: Mina Mo both beauty professionals from Salon74// Stylist: Katie Keyes// Styling Assistants: Myriam c.k. Gibson & Heather Fish// Photographer: Rachael Dickens// Location Manager: Natalie Dickens