Style Influencer: Jessica Watson
The woman behind the success of the Shop Laguna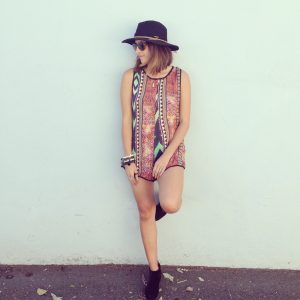 Born and raised in Laguna Beach, I am the ultimate beach girl or shall I say bum. I have always loved the idea of creating, seeing, and doing. Whether it was playing with clothes or building sandcastles, traveling to far off lands to see different ways of life or watching the way a wave crashes to reveal sparkly specks of sand.  I started my career in retail when I was just 15 years old, I worked at a gift shop in downtown laguna selling cards and trinkets, diane's swimwear, and then worked my way over to what then was the happening, cute boho boutique "Little Bohemian'. They carried Free people, Nanette Lepore, fun cool local jewelry, it was a mecca for all things bohemian. It was there that sparked my love for fashion, especially beach lifestyle.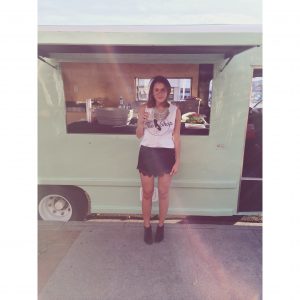 After high school, I decided to venture to Arizona, I think I just wanted to get out of OC and to go some where that I knew absolutely no one. It was a fun 2 years, I vintage shopped in phoenix, definitely partied and overall had a fine time. I missed the ocean deeply. I decided it was time to go back to my home, to the ocean and pursue my bachleors in fashion merchandising. I got a job (out of luck) to change Laguna surf and Sport and create a womens "surftique" for all the young moms and cute skate and surf babes. It was then I started my buying career, I worked there for 6 years, we had everything from free people to chaser all the way down to roxy. I met my husband at LSS, I made friends that are now family and I got to work for a really smart man who has taught me a lot about retail, Mr. Eric John. I created relationships with reps and brands while working and going to school to pursue my bachleors. When I left LSS I decided to go a different direction, I hopped on the Lululemon bandwagon and opened a showroom in Laguna to test the OC market for them. I knew this wasn't what I wanted to do, but hey, it was a stepping stone. It was there I got a phone call from my Quiksilver Rep asking if i had any interest to launch a brand new division for them called Quiksilver Womens. I knew I immediately wanted to be a part of something new, starting from the ground up and working along 10 amazing people to grow this new venture. John Moore was designing the line, I knew of him and followed his work. To say the least, he was inspiring and of course a dreamy surfer babe, I was in!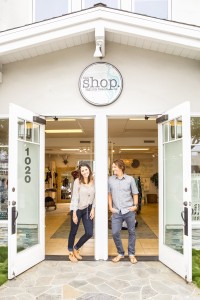 After just shy of 3 years, I knew there was something else calling….I always wanted to be a part of the community in some way to tell my story about the amazing parts of Laguna and why I love it so much. One morning, a couple months after Jason and I got married, I said " Babe, I need to open my store, its time, I just know I need to do it." He laughed…. that morning we went on a walk to get a coffee and I passed by the old second reef building (which back in the day housed the coolest womens SURFTIQUE), and to my surprise an eviction notice was posted and the building was for rent. IT WAS A SIGN. Thus THE SHOP was born.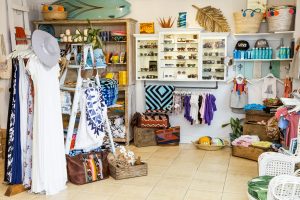 The Shop., named simply because its simple, was created to bring back an essence of the beach lifestyle. The fashionable beach girl. The shop is indicative of its surroundings, necessities and essence of community. The shop is a place where the surf vibes live and a place that reminds us of our community is about. Some home, some fashion and a little bit of Salty-ness. Capturing that feeling of summer all year round. I am lucky and I am blessed. I am so thankful for my community of followers, friends and family. I can only hope to create a lasting impression for years to come so my daughter can have a place that inspires her.
In the Know Places to Go  with Jessica
OCSR: We all need that morning fuel, Where's your go-to coffee spot?
JW: ZINC 100%.
OCSR: What's your favorite meal.. Breakfast, Lunch, Dinner? And where do you go to get it?
JW: I love Breakfast. I am all about 2 poached eggs on gluten free toast and a side of AVO. again zinc, but on weekends we love going to the RANCH.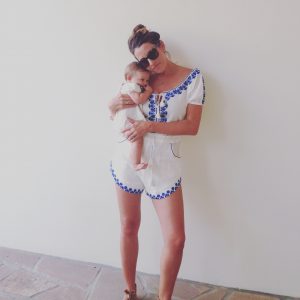 OCSR: On your day off, where is your favorite place to go/thing to do?
JW: Well now that I have a baby, my days off aren't so off haha! Mila and I usually take a walk in the morning near our house in north laguna grab a coffee at zinc and almost always pop by the SHOP.
OCSR: Do you have a secret/favorite spot in orange county you always take out of town friends?
JW: I wouldn't say secret, but I do love to take people to my favorite beach or to show them some pretty highlights of laguna (like a hike up Top of the world).
OCSR: What's your cocktail of choice and where's your favorite spot to have one?
JW: Cocktail of choice would have to be a margarita, my favorite place for that is Coyote Grill (or mexico). But most likely a delish glass of wine at the wine gallery!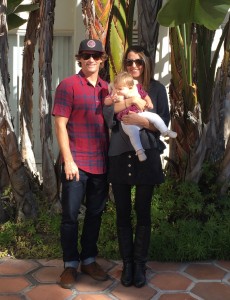 OCSR: What do you and your girl gang do for fun?
JW: Before the babe, we would all get together for girls night every couple weeks and play stupid games eat cheese crackers and stumble to the SALOON. Now we get all the babies together, still drink wine… but its a little more complicated 😉
OCSR: When its time for date night what's your favorite place to go/thing to do?
JW: Ahhh date night few and far between at the moment, but we love to go early and sit at a bar, one of our favorites is Dizz's As Is. It's cozy and quirky!