Simple Style Tricks for Everyday Looks
…. It's all about the details
We can all use simple style tricks to help get the most out of our everyday looks. Most of the time it's the most subtle detail that makes a look feel modern and unique. Styling is no longer about each item you purchase being specific to work or nights outs. It's when we style opposing items like masculine and feminine, day and night, and work and weekend that we come up with new outfits that push your personal style forward. Don't we want our style to be the envy of all? It doesn't matter if you're a jeans a tee kinda gal, love full glam or your all about minimalism; there are always details that will set your look and style above the rest. Shoes and accessories are some of the best ways to give your style an instant update.
---
Mixed Textures + Modern Accessories
---
I have to admit that I write about texture a lot. This is probably because it's one of the most effortless ways to add visual interest in any look. Because we're based in Southern California this is especially true since our climate is so mild and we style our "seasonal" pieces into one look. One of my favorite mixes this time of year is chunky knits paired with linen or soft cotton. But how to do you get a modern feel out of this combination? Easy…. It's all about the accessories.
I'm a sucker for functional, chic, trend accessories and shoes. I strongly believe that these elements transform your wardrobe favorites. Small and mini bags have been everywhere over the last year or so (thanks to fashion lovers obsession with Chloe) and now belt bags are all the rage (you can thank Gucci for that one). We've been loving round bags and I've personally gotten around belt bags (I kept the one we featured). So my point is, adding trend accessories can instantly update your favorite outfits. And remember, you get a lot more use out of bags and shoes than just about everything else in your closet.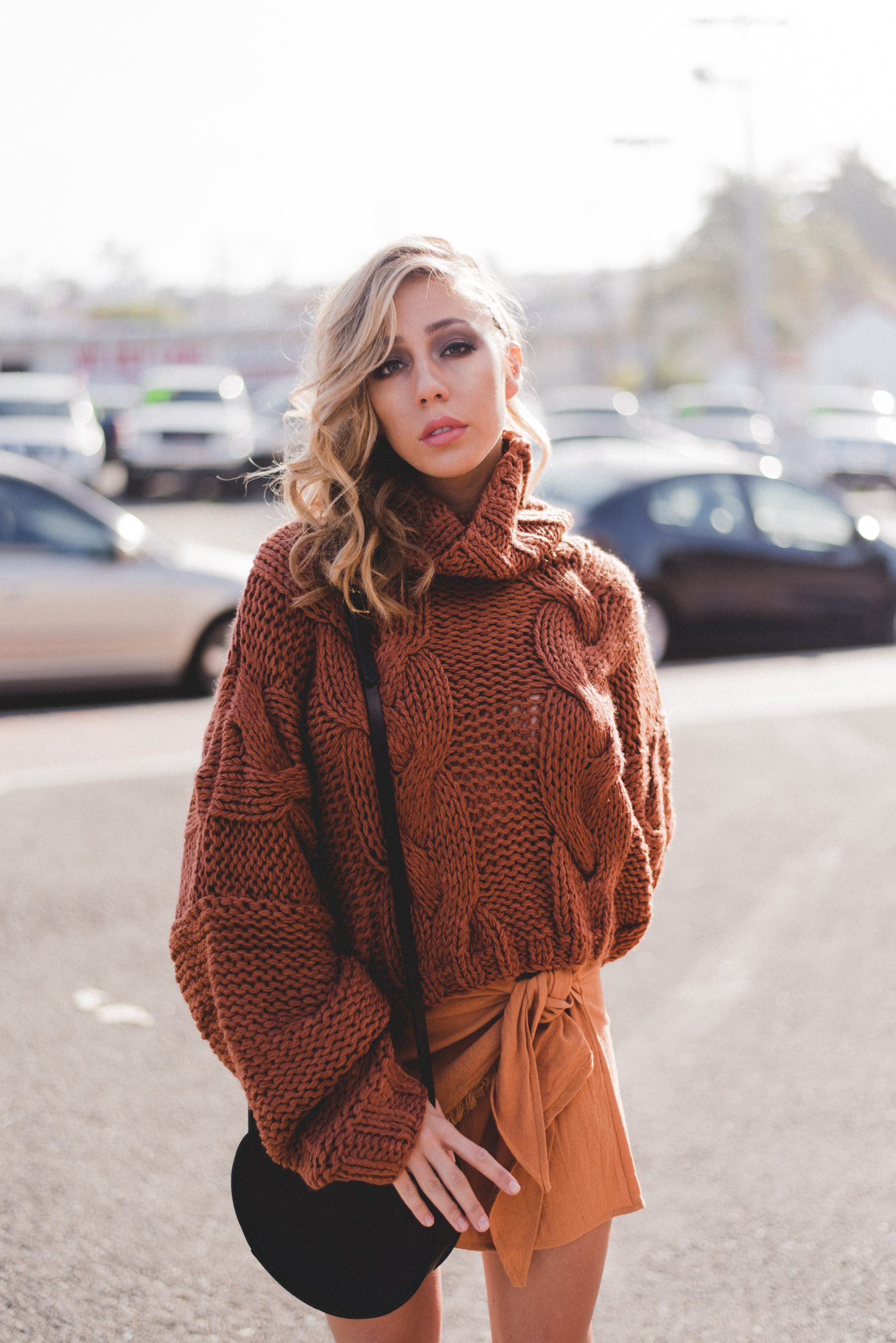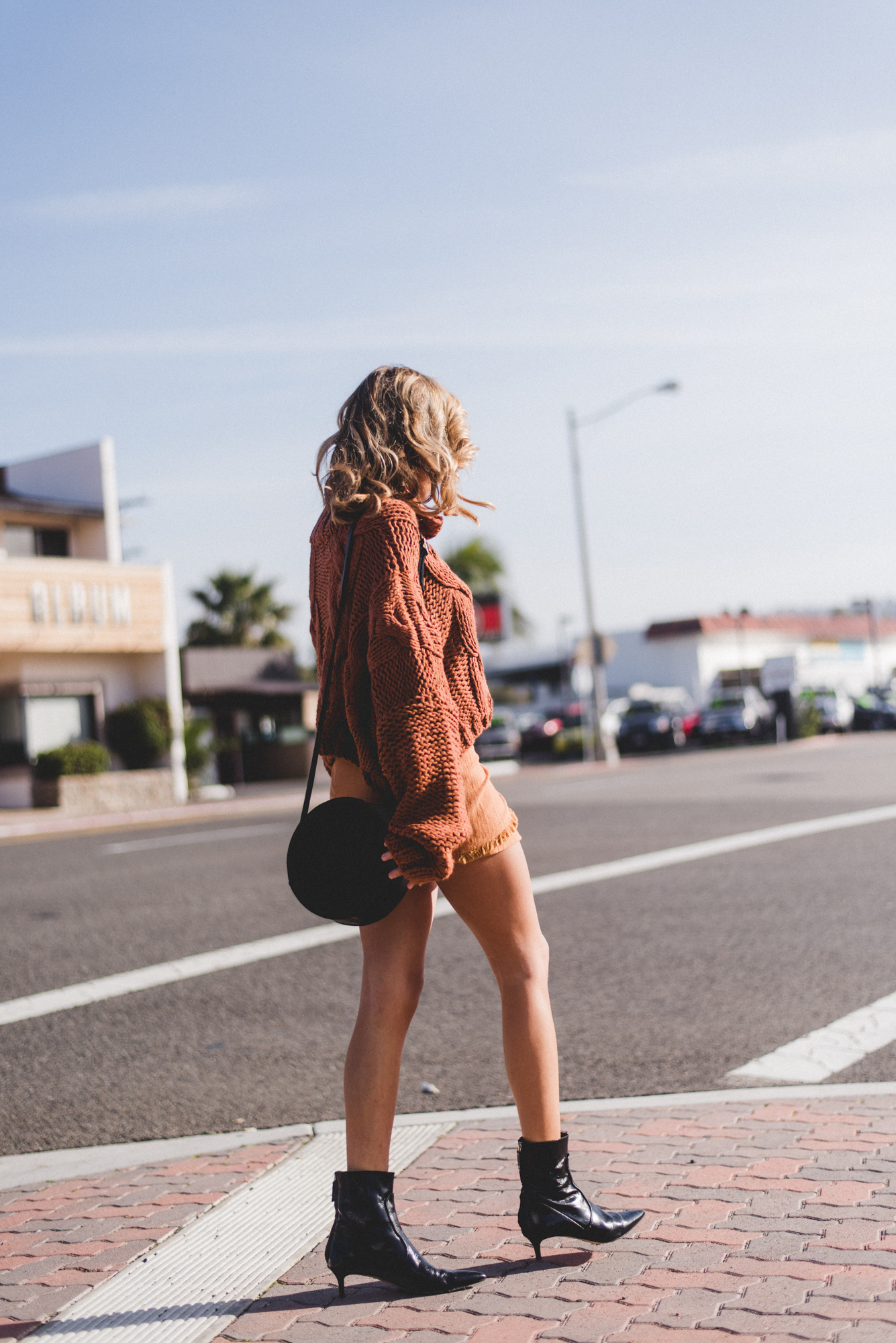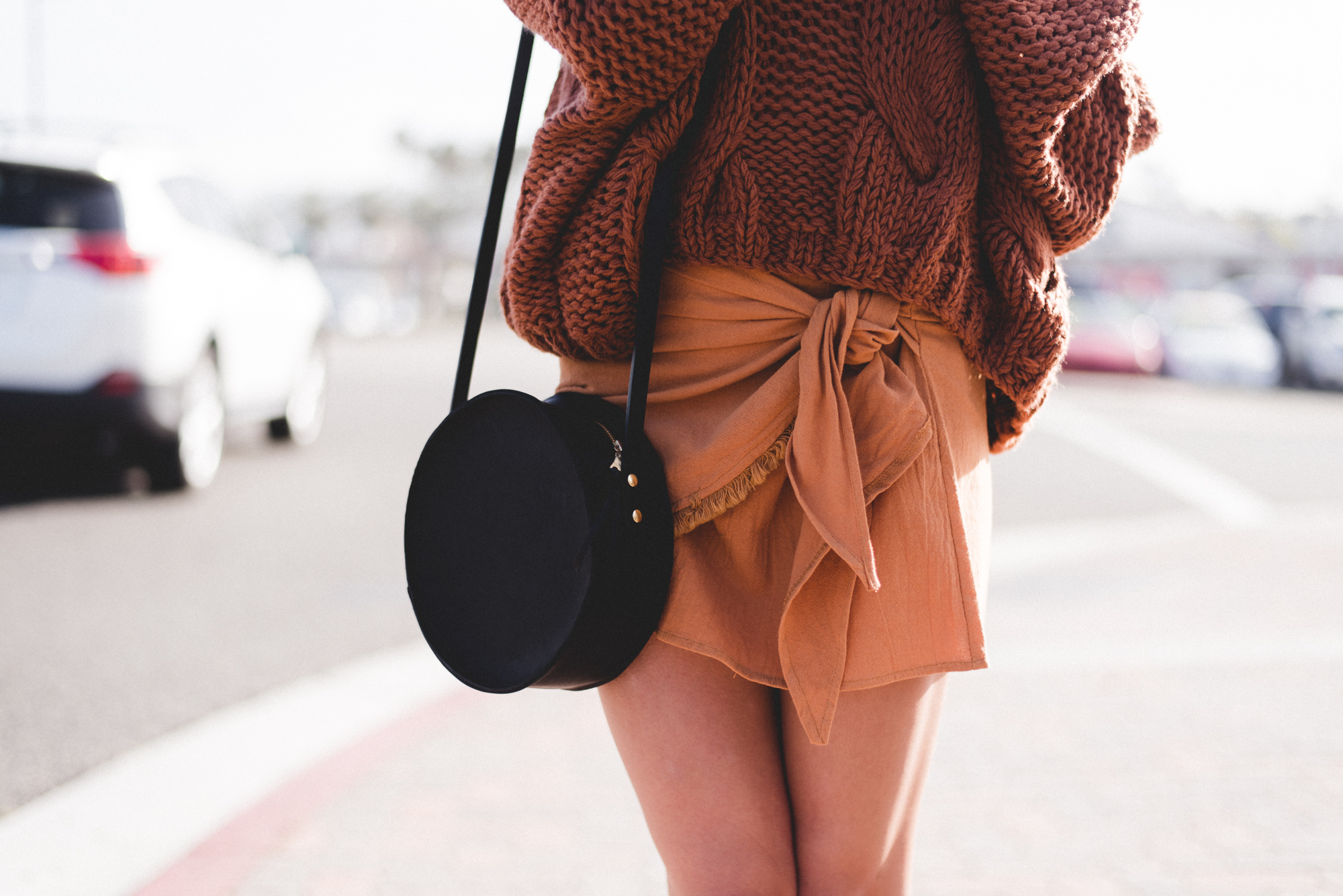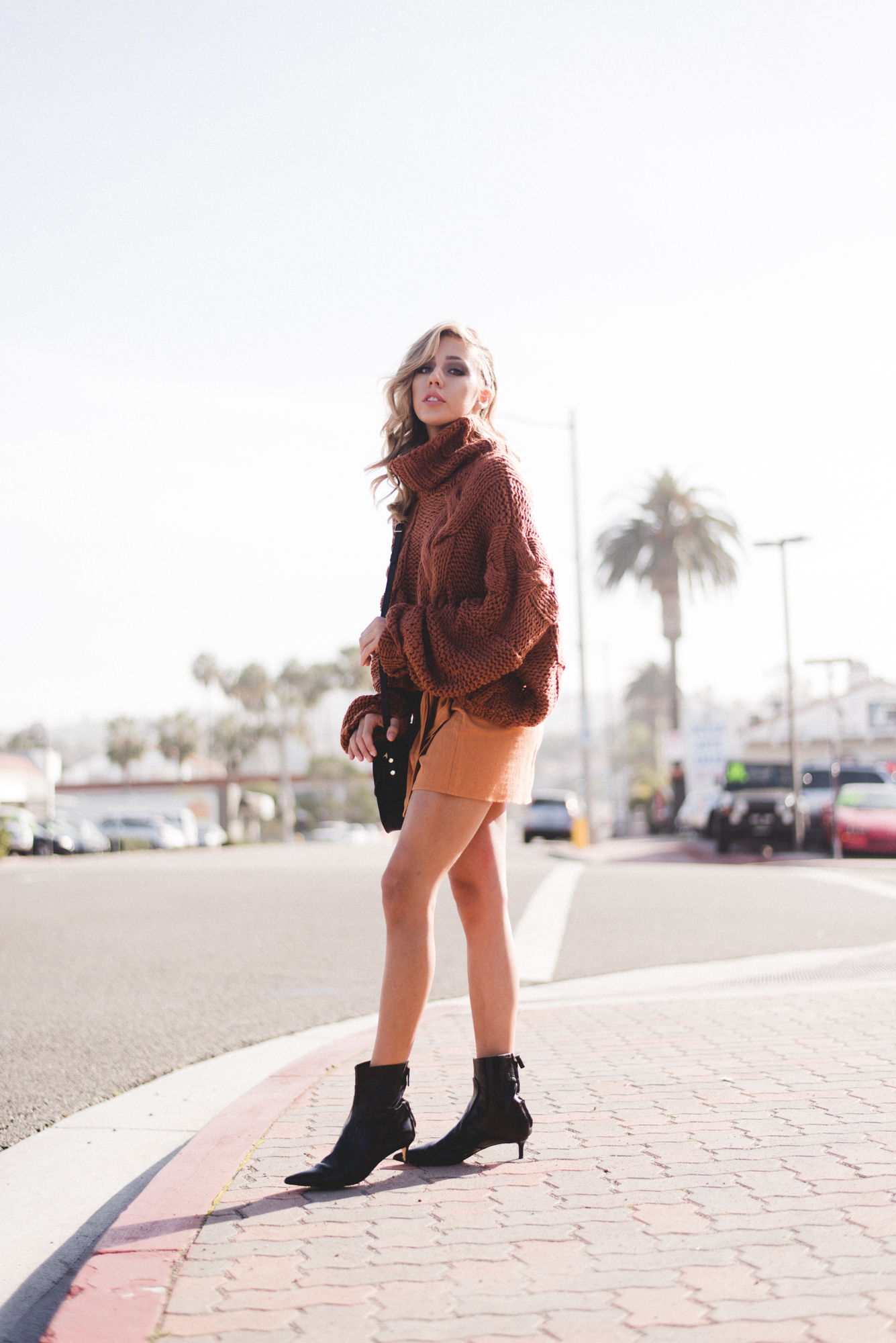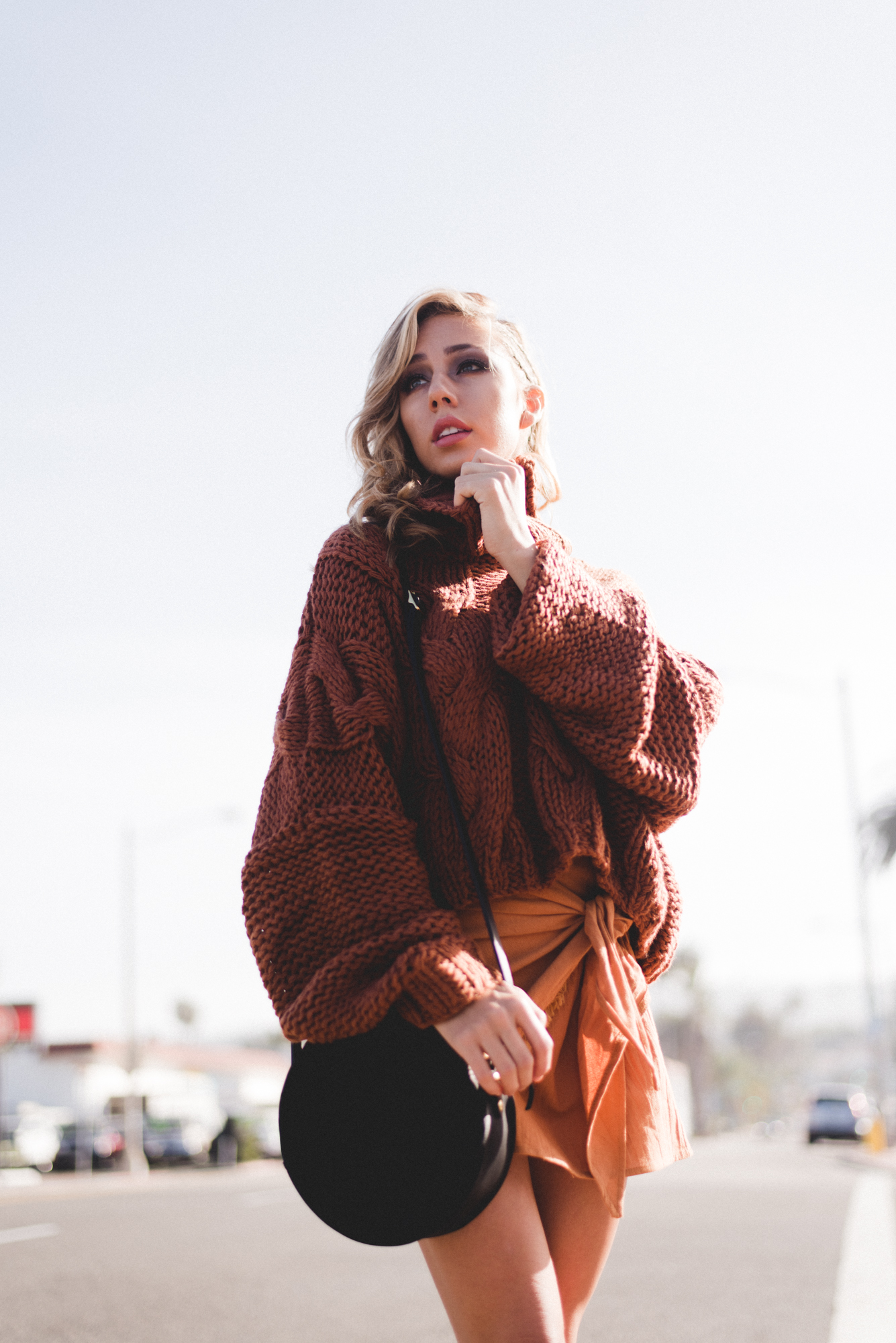 Sweater: POL // Skirt: Reverse both c/o Kindred Boutique// Bag: Neva Opet c/o The Garage Collective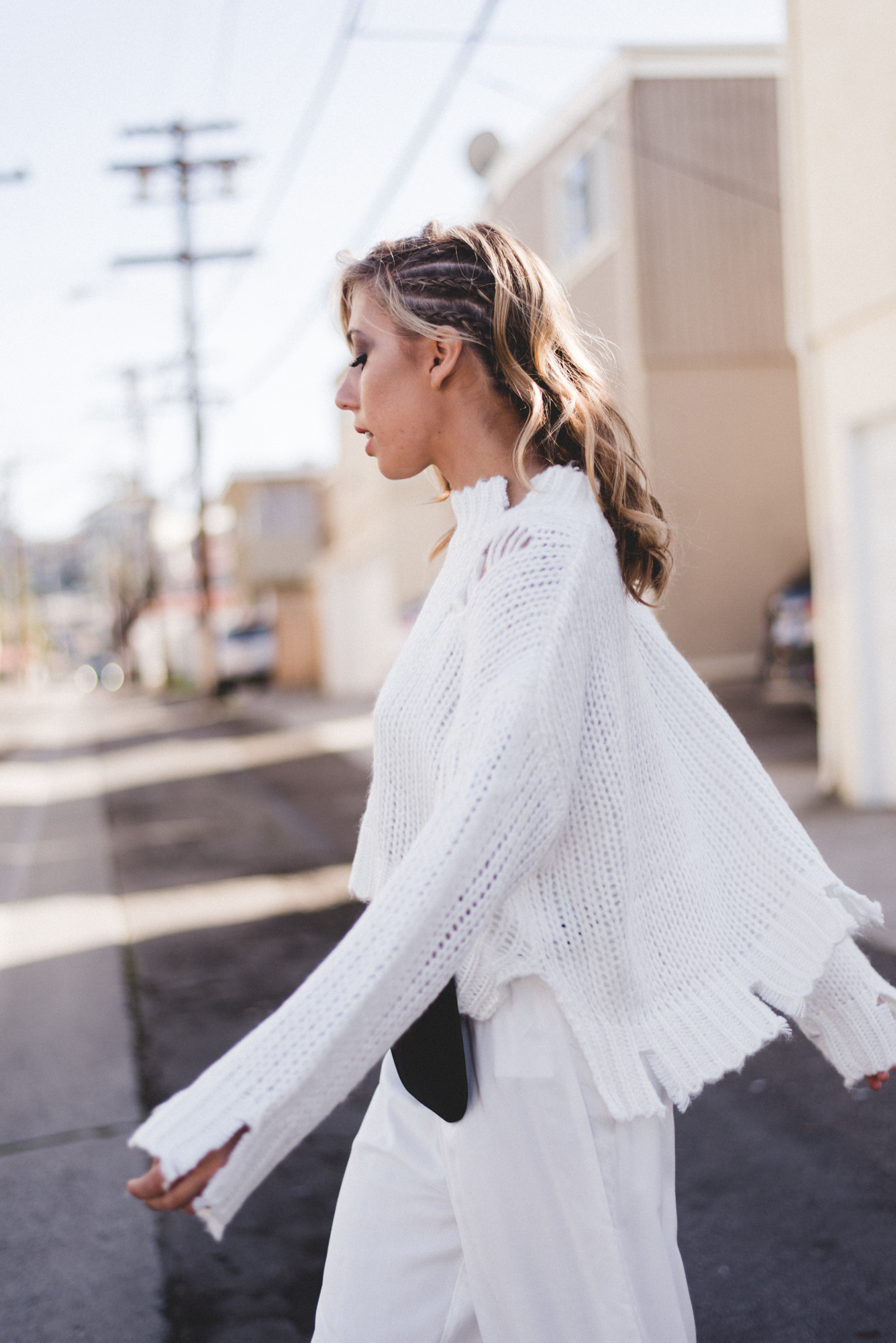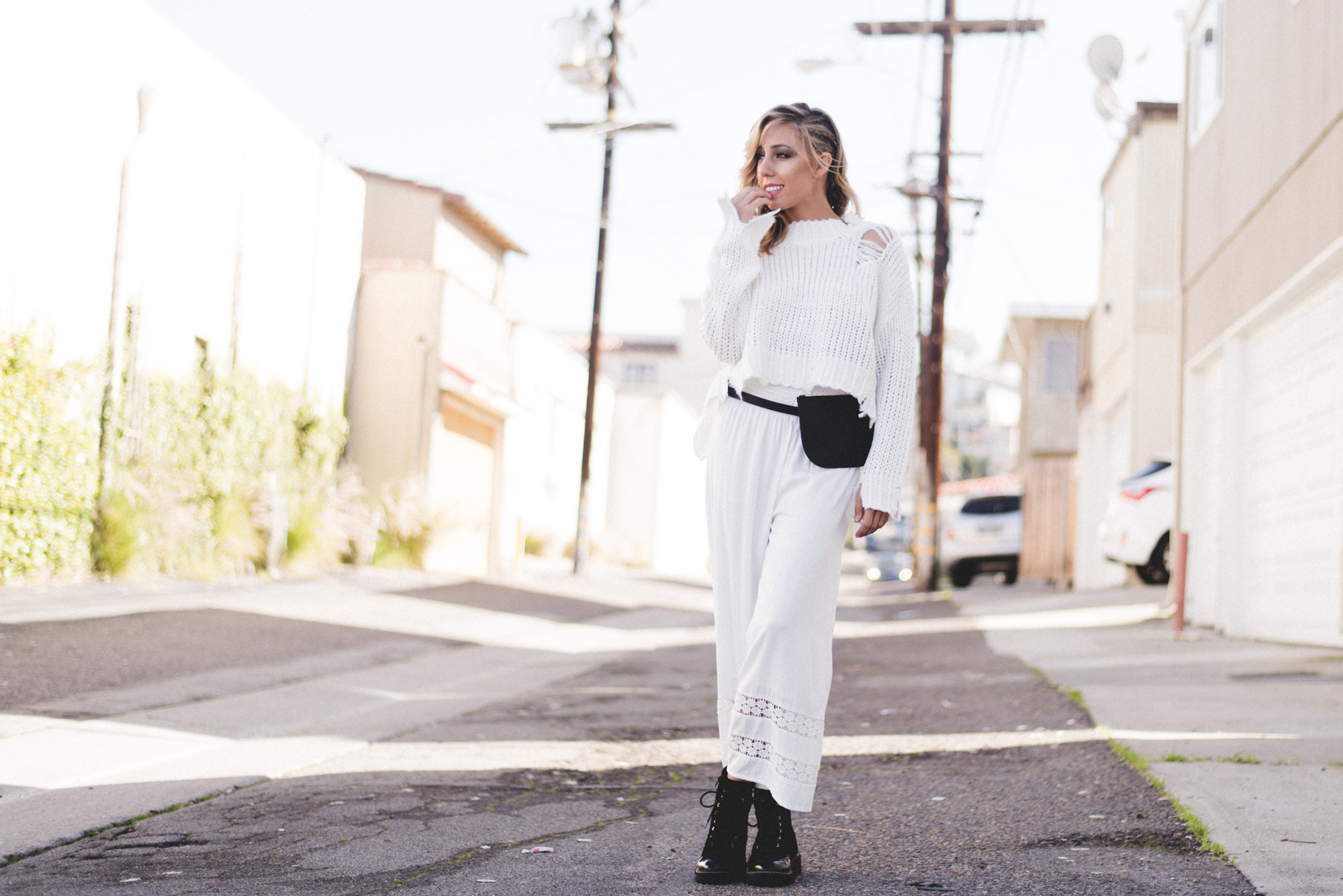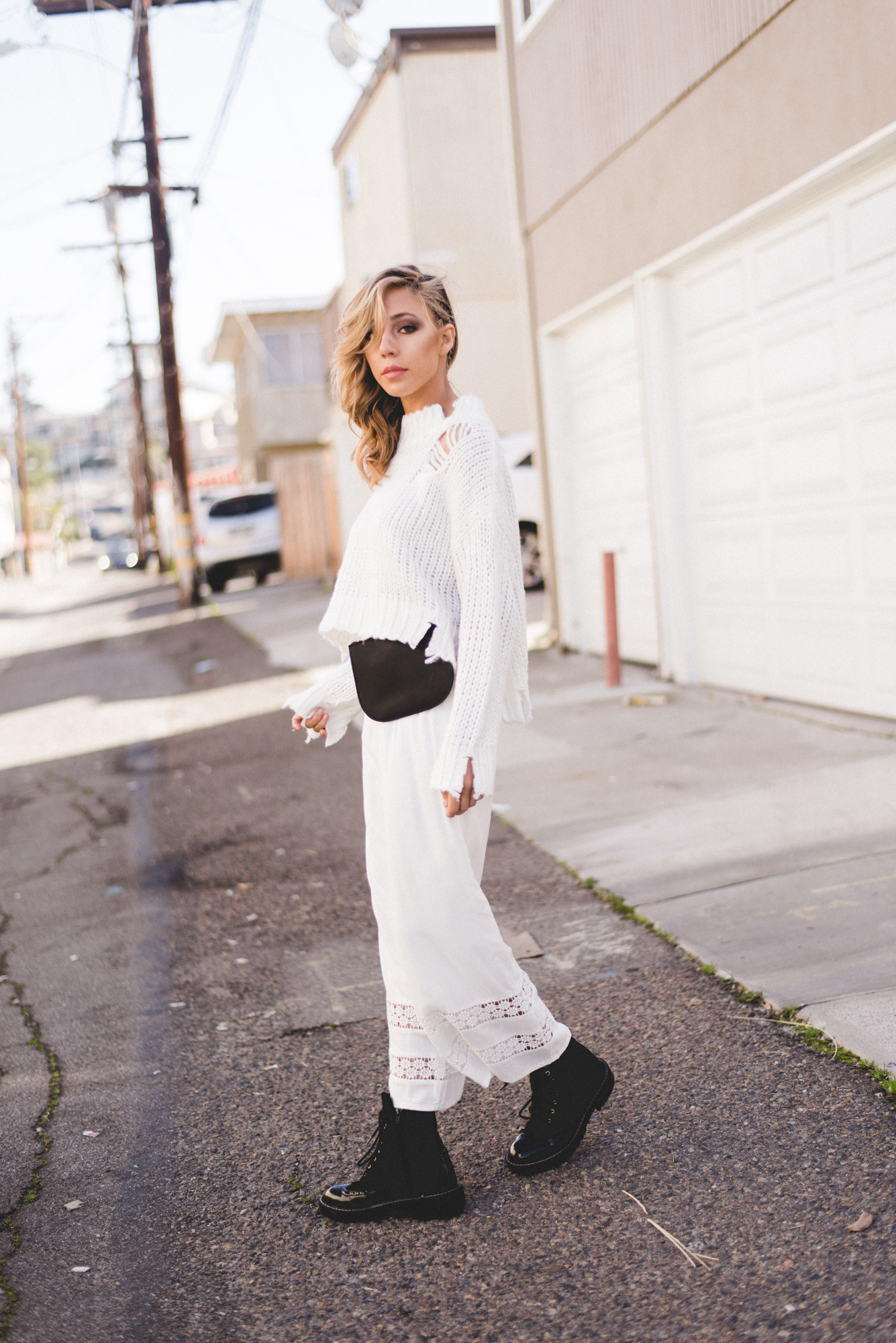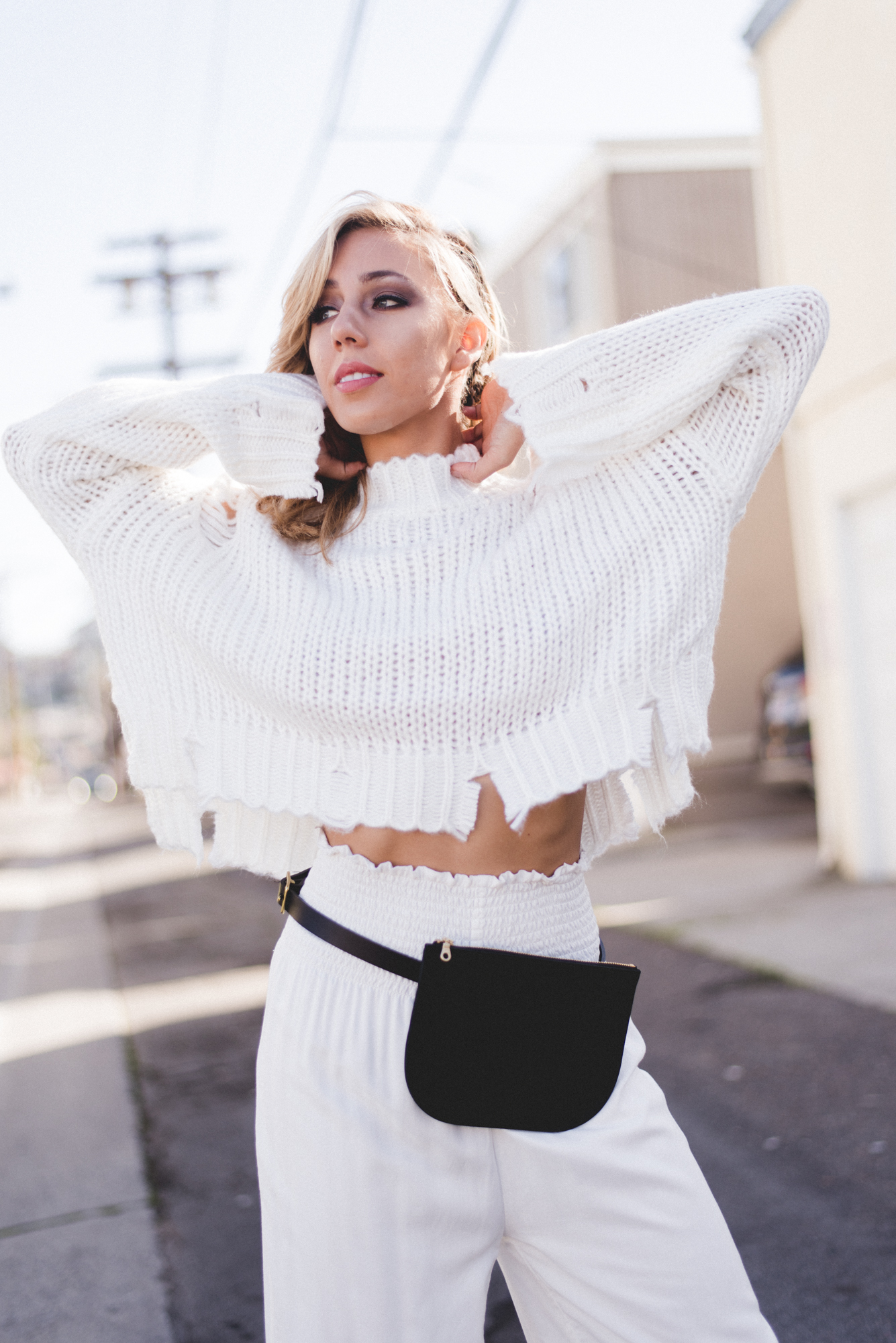 Sweater: Hot & Delicious// Pants: Winston White c/o Kindred Boutique// Belt Bag: Neva Opet c/o The Garage Collective
---
Mix + Match Prints
---
Mixing prints seems to be a challenge for most people, but there is two easy rules to follow when it comes to mixing prints. Keep your colors in the same hue and make sure the proportion of the prints work well together. I always like to finish mixed prints with a solid outwear piece to pull the whole look together.
Stylist Note: This look gives off a 70's vibe, but by pairing a modern shoe it feels fresh and updated.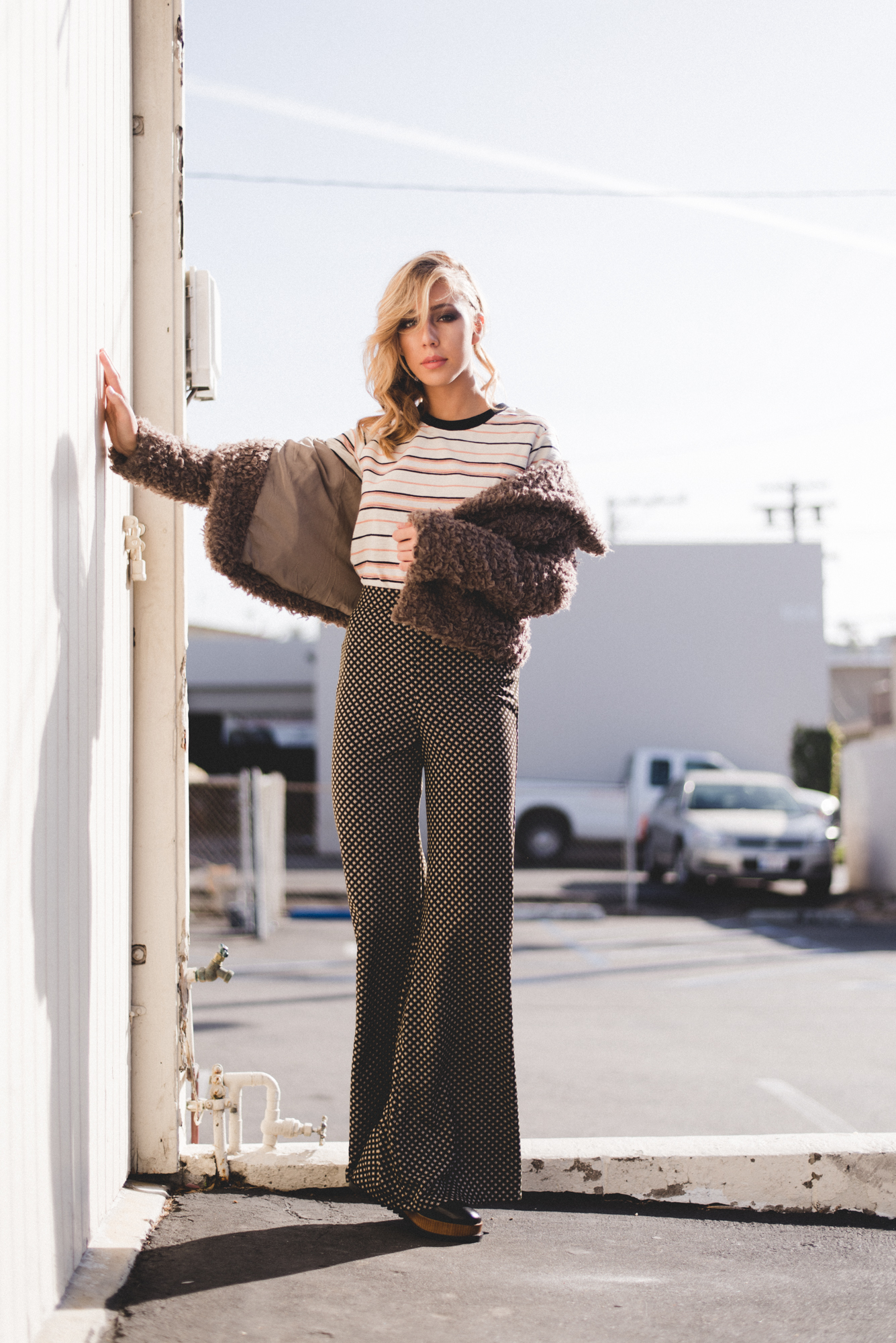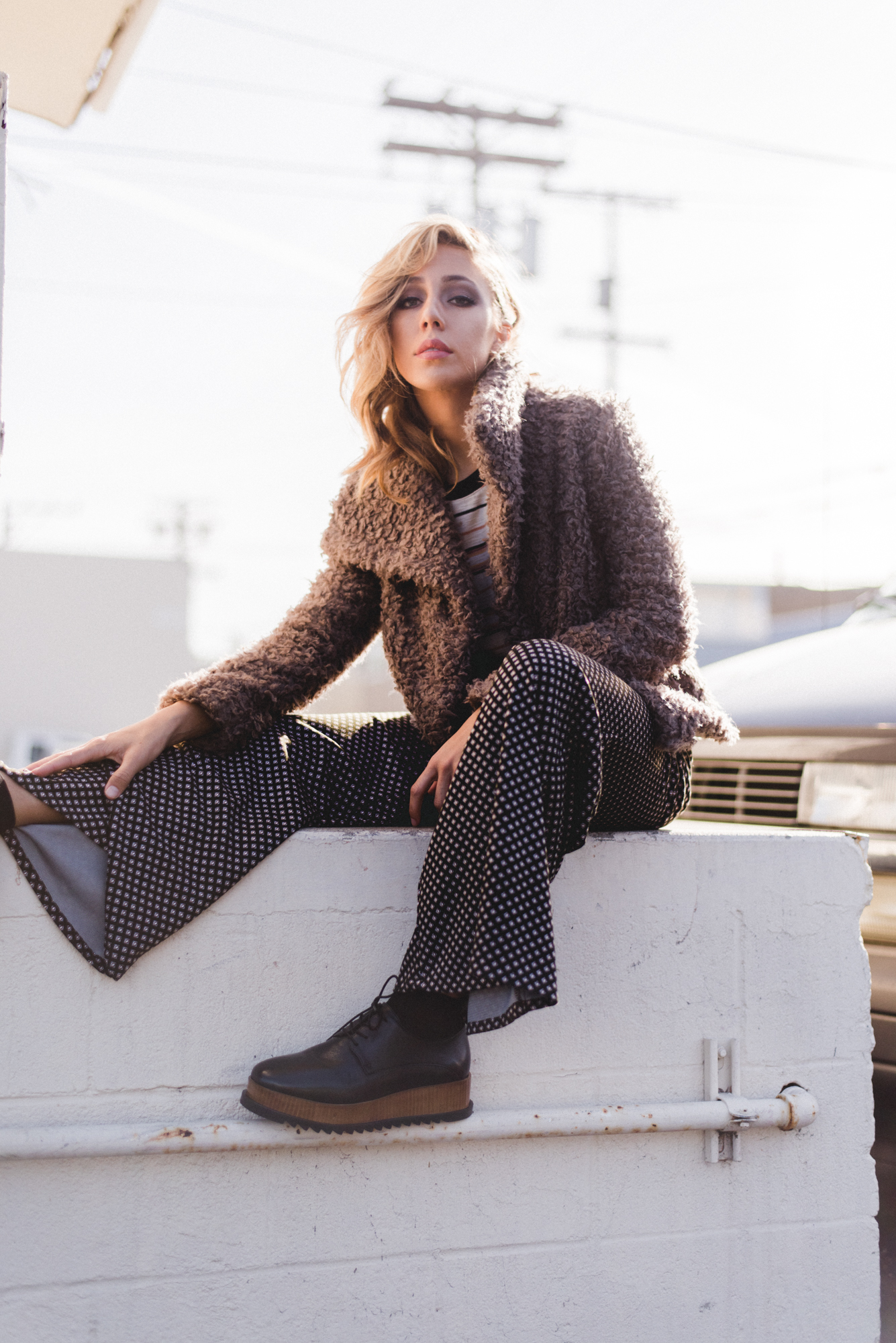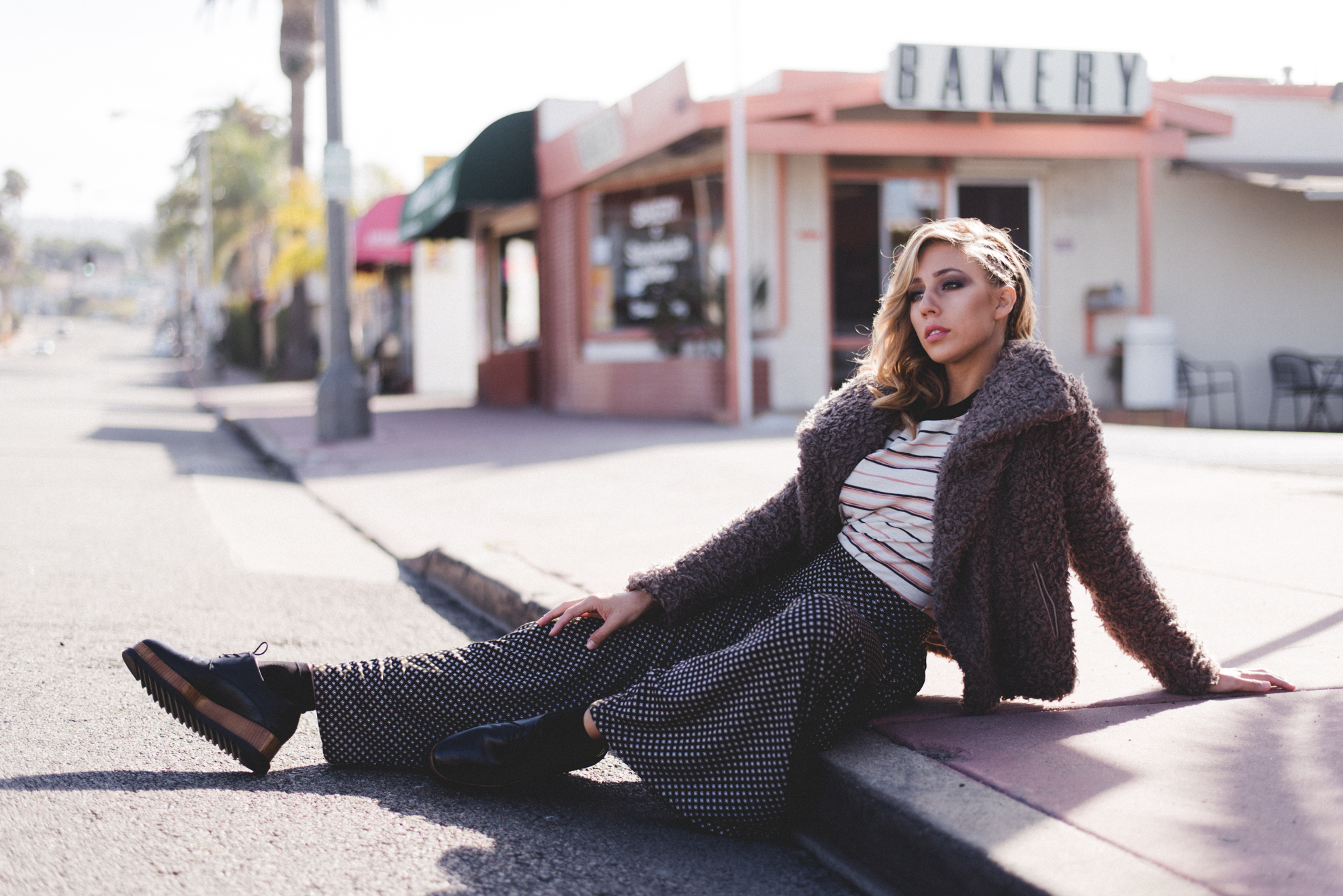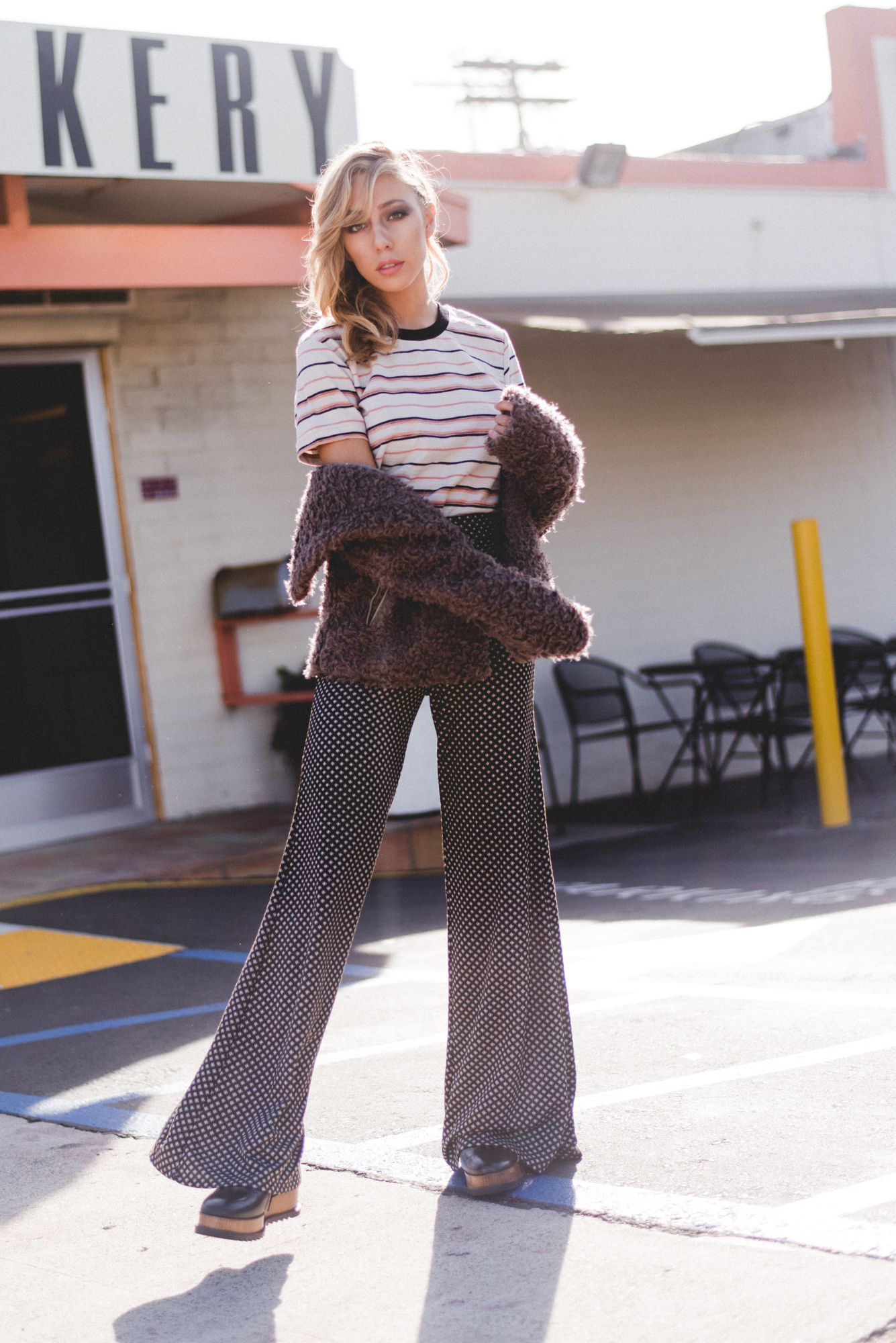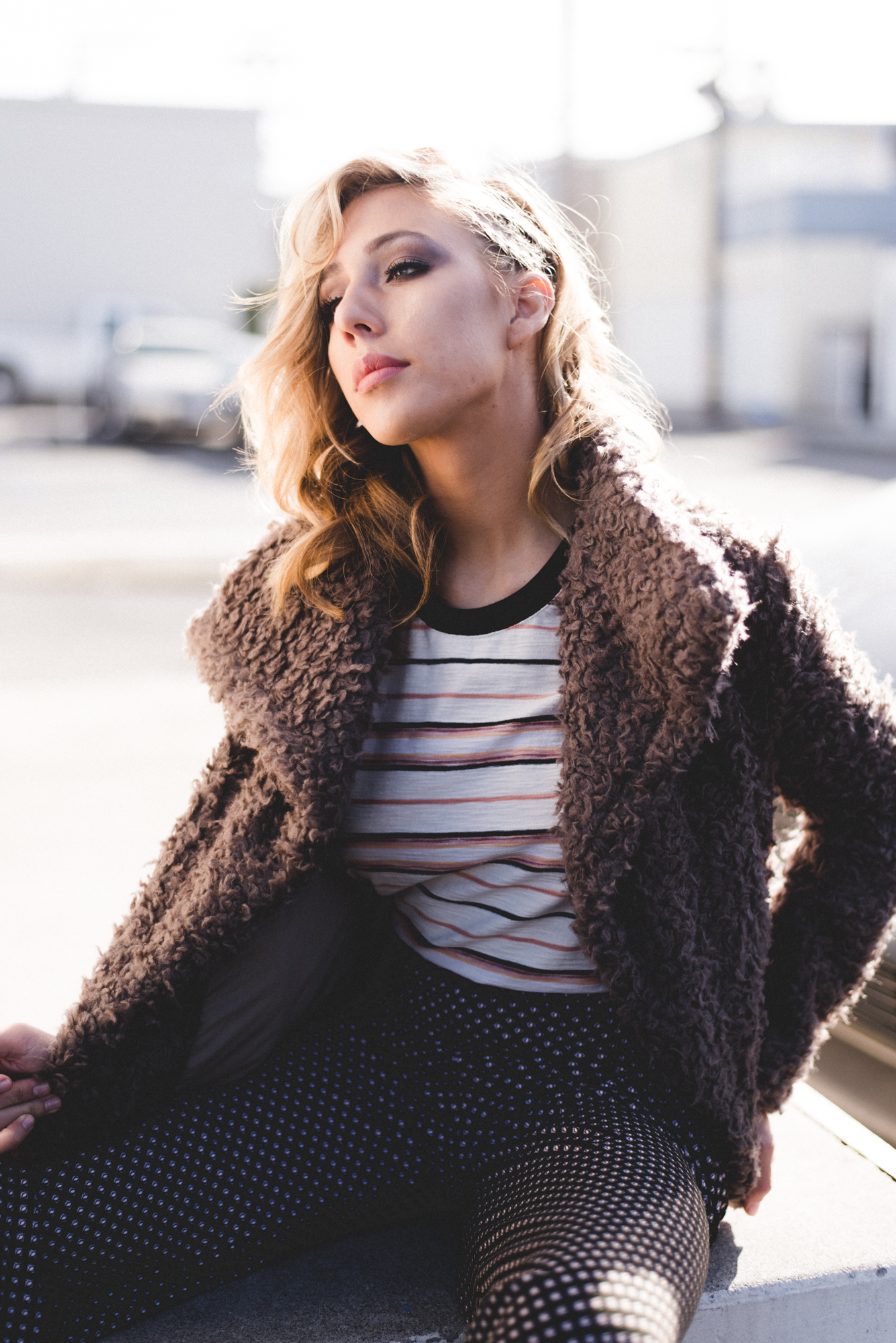 Tee: Knot Sisters// Jacket: Olivaceous// High waisted Flares: Flynn Skye c/o Swirl Boutique
---
An Unexpected Shoe
---
An unexpected shoe is one of my favorite styling tricks. It's really easy to do. It's the easiest way to dress up or down any look. I love how this beautiful dress gets a edgy day look with a simple shoe choice.
Stylist Note: Like everything NEW you'll have to use to the idea of stepping out side your comfort zone. Throw out whatever fashion rules you have in your head and be the trend setter.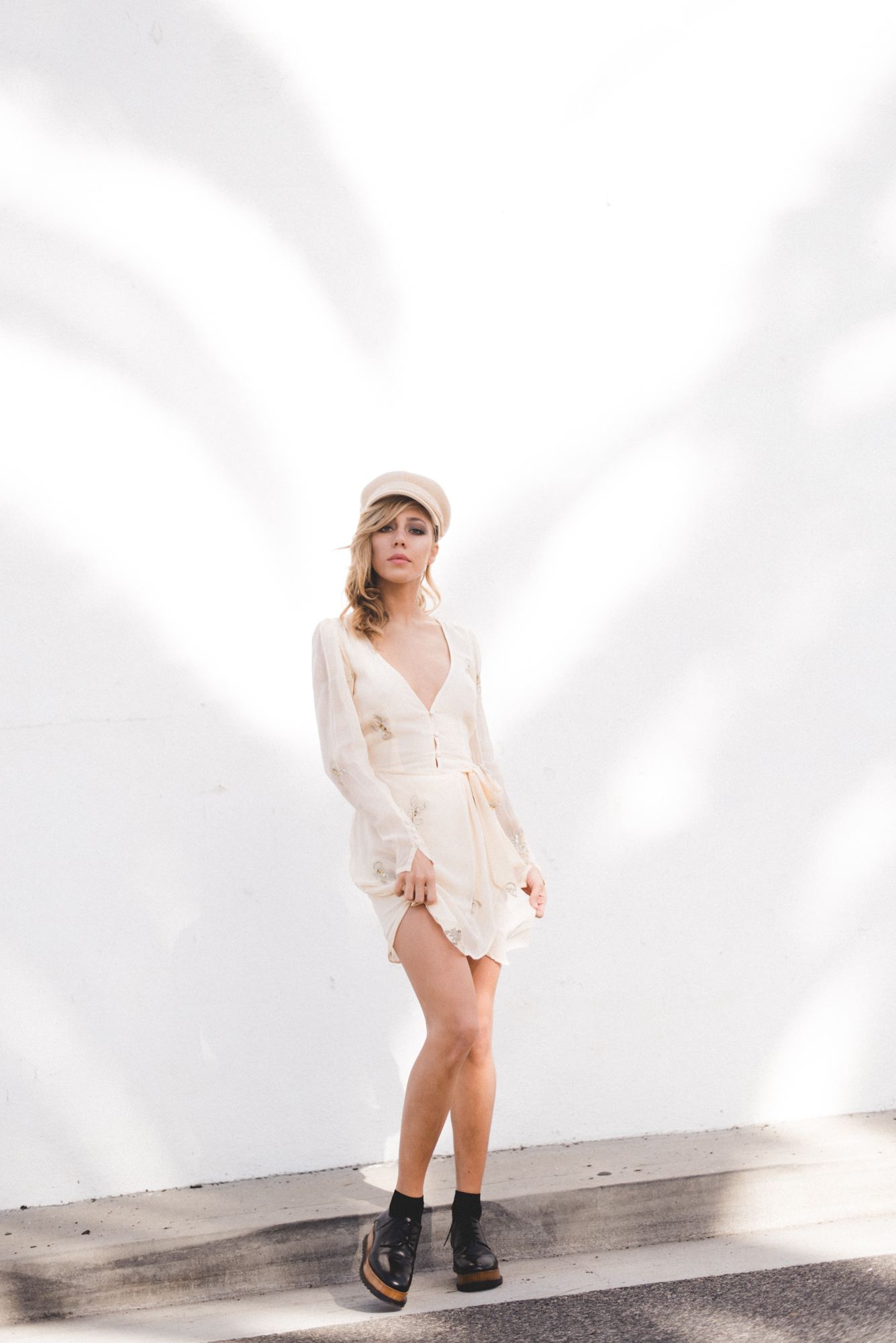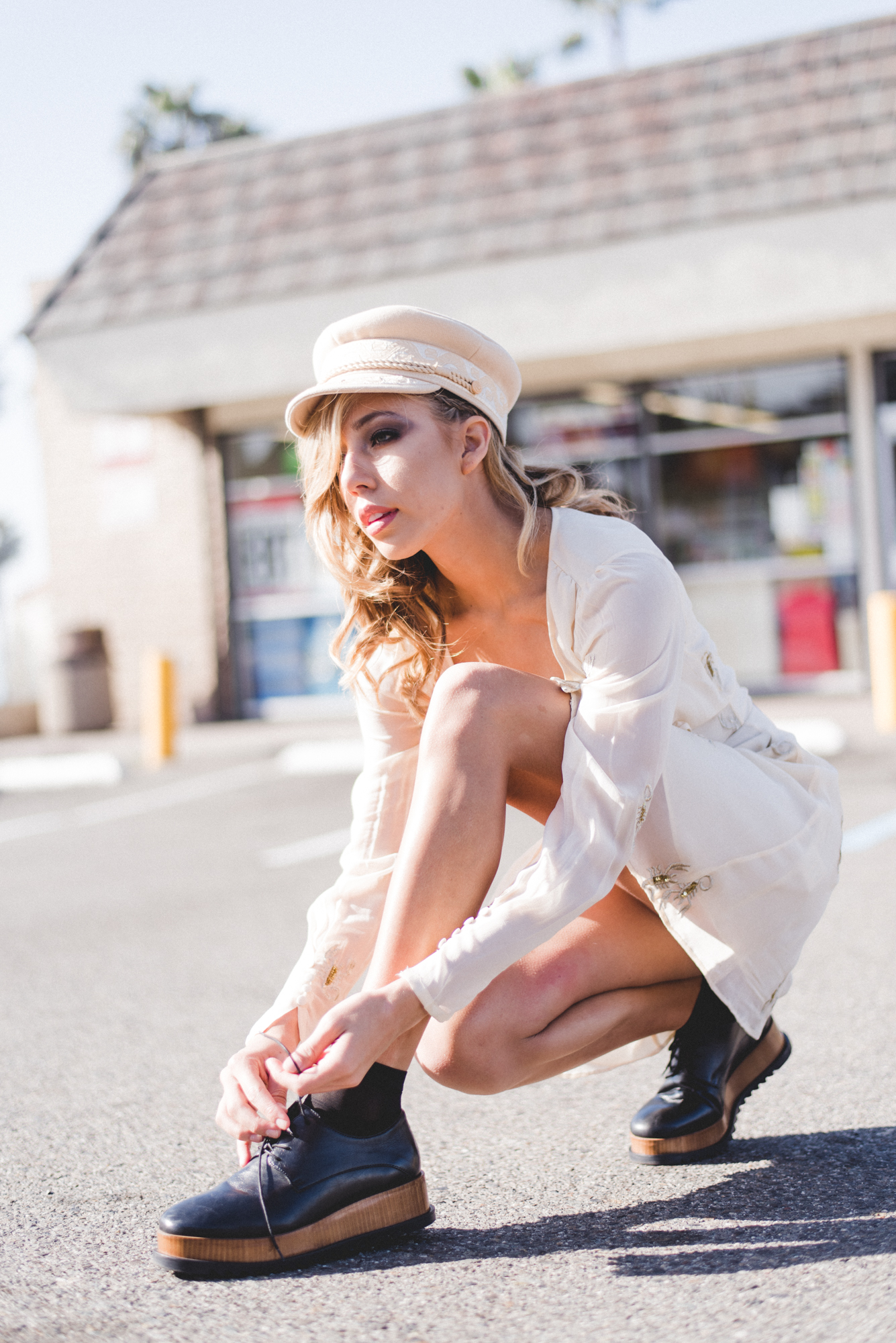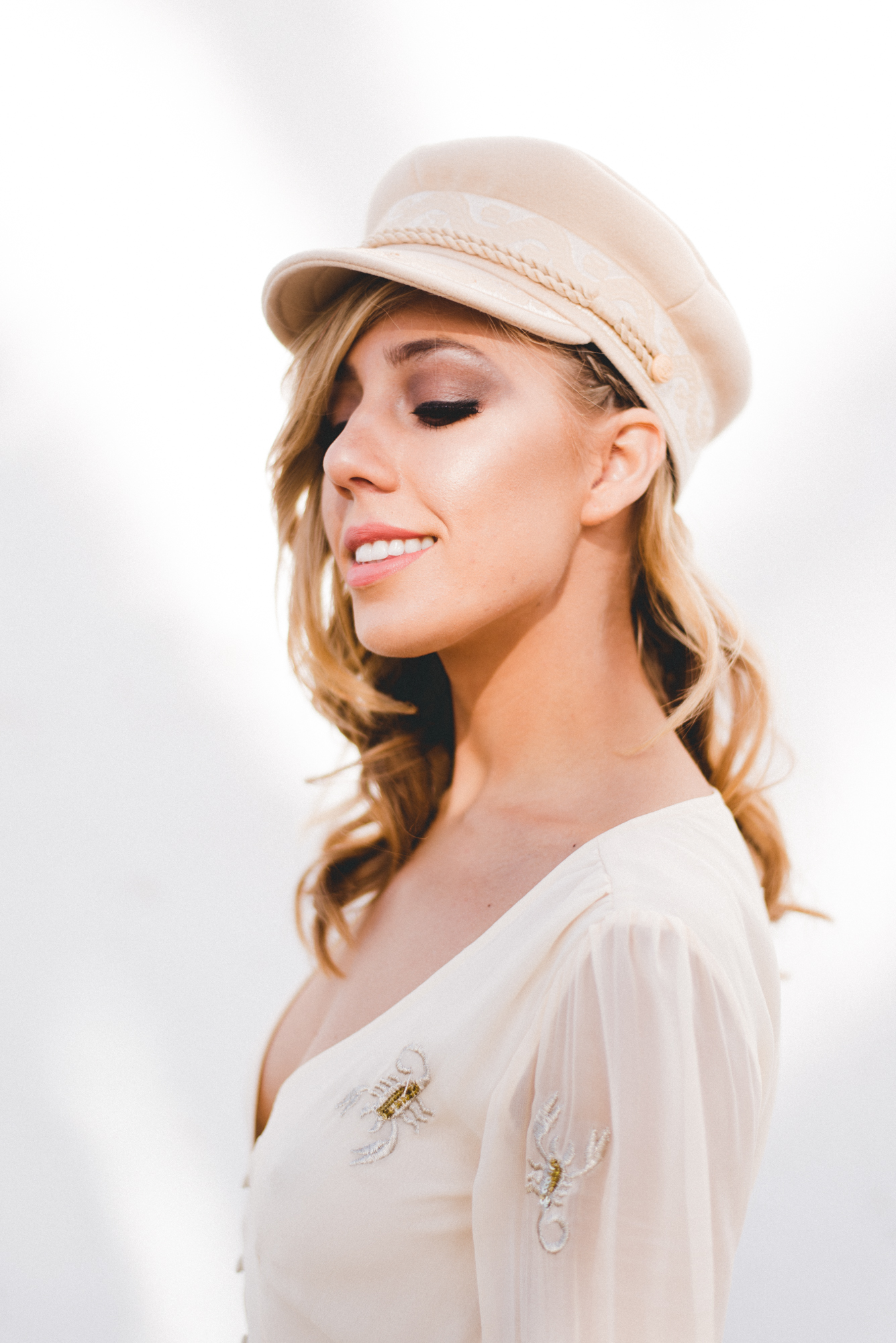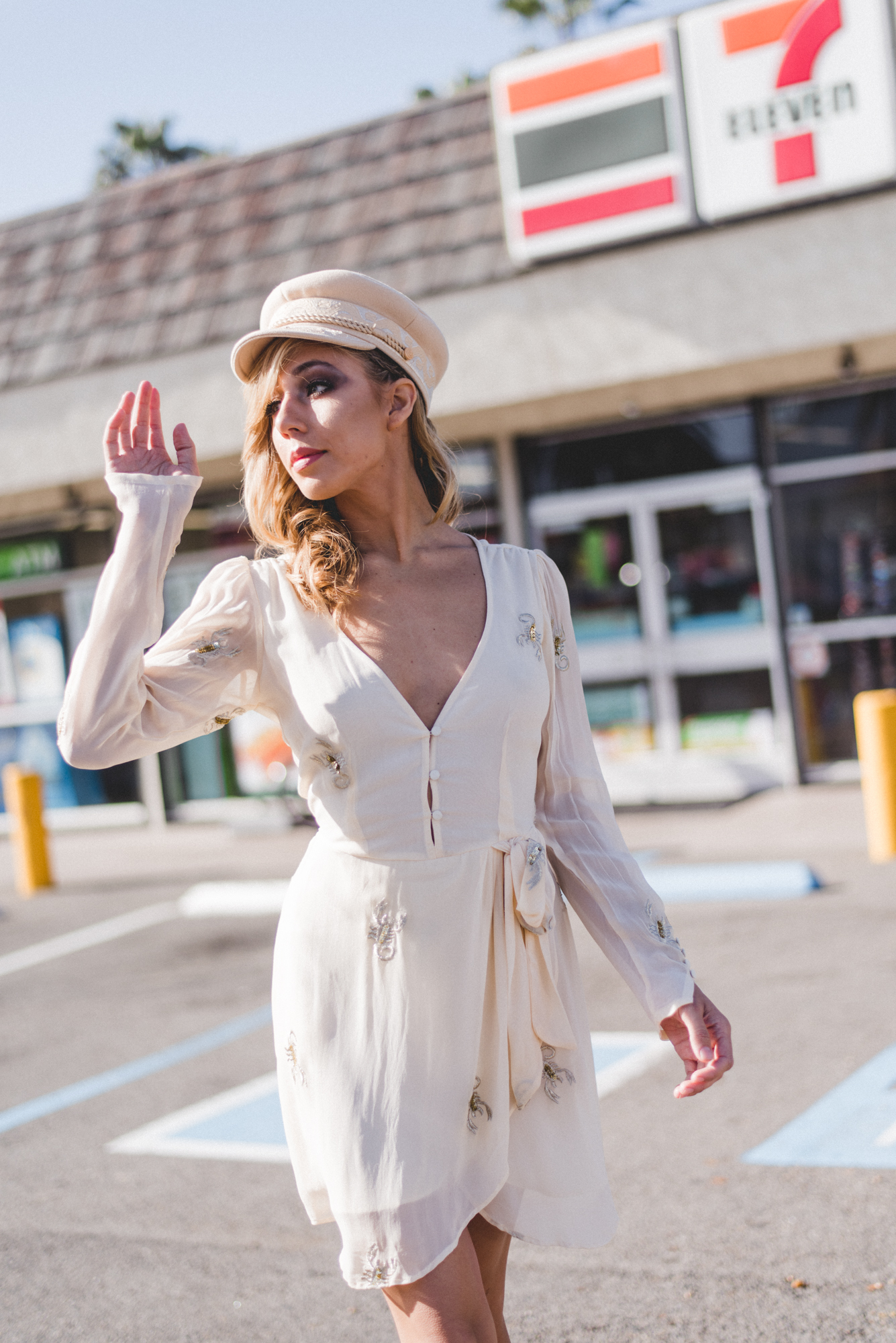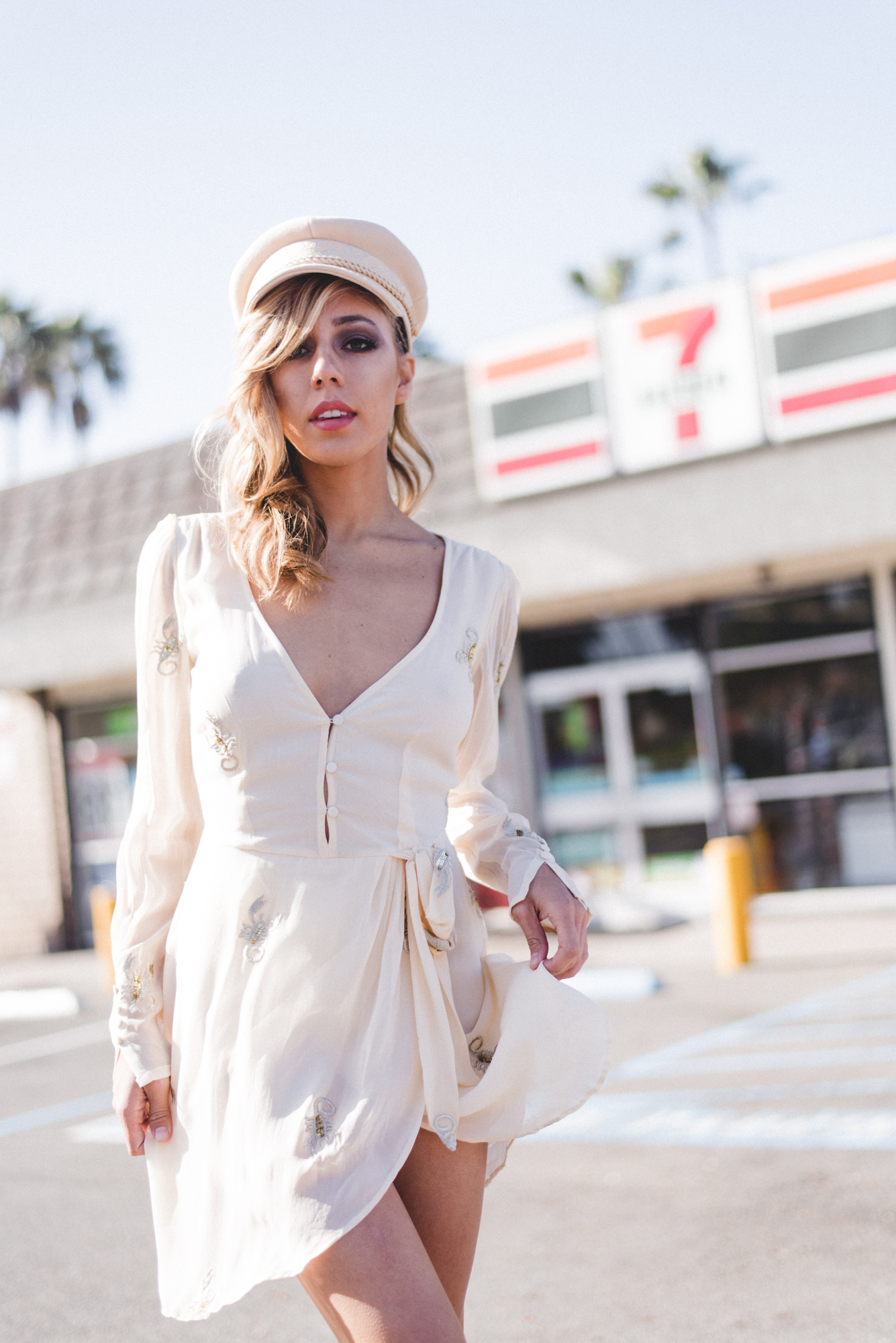 Dress: For Love & Lemons// Hat: Lack of Color c/o Kindred Boutique// Shoes: Matisse
---
A Little Something Different…
---
Have a go-to outfit combo you love? Try a little something different when adding the finishing touches. If you were about to go for your booties, try an open toe heel with socks. Yes, SOCKS! You will achieve the same silhouette and proportion of the bootie but it will add some serious street style "cred" to your favorite go-to look.
Stylist Note: Socks and sandals are the perfect way to up-level your favorite jeans. Seriously try it. But make sure you find fun fashion socks. If you want to start safe get a simple, sheer black ankle sock.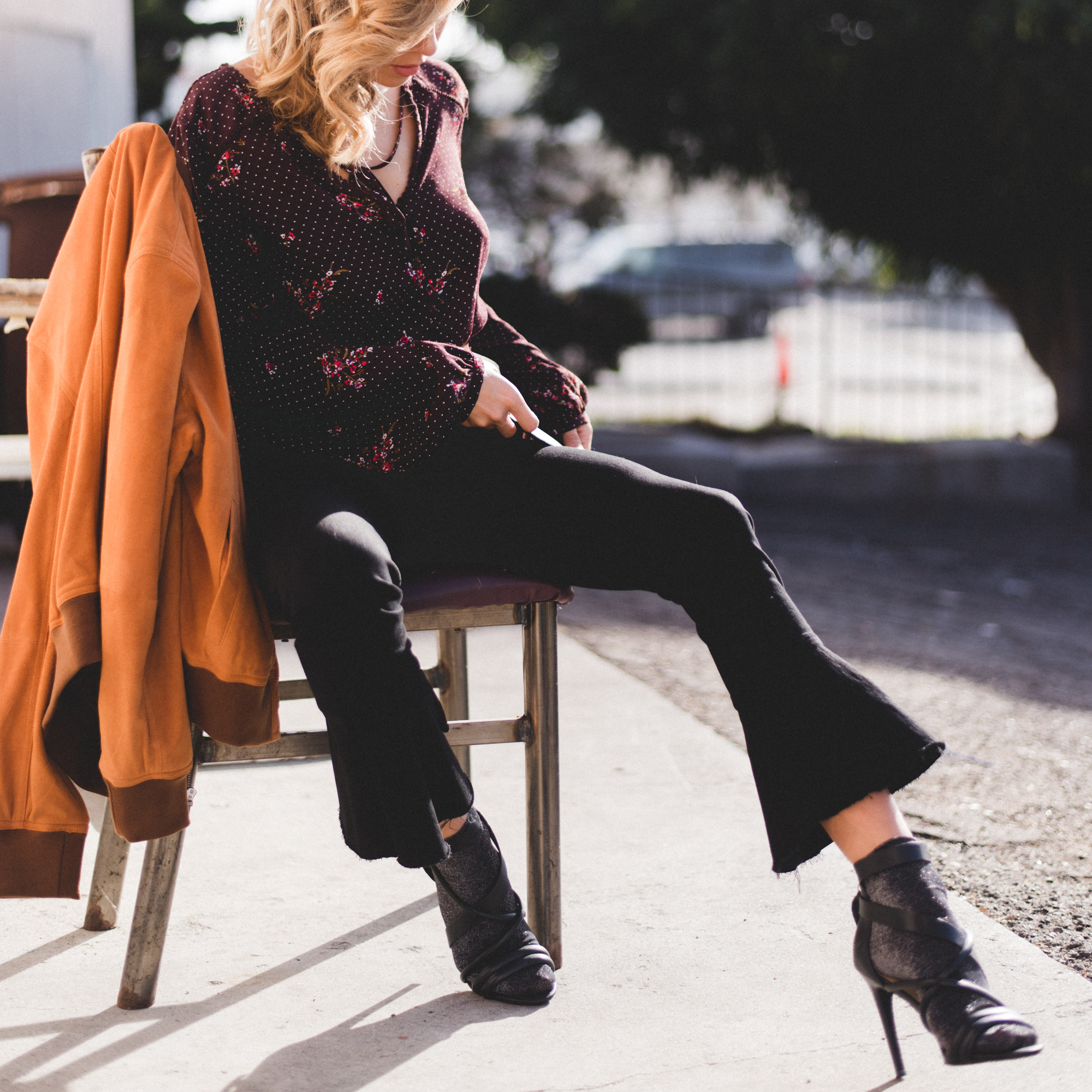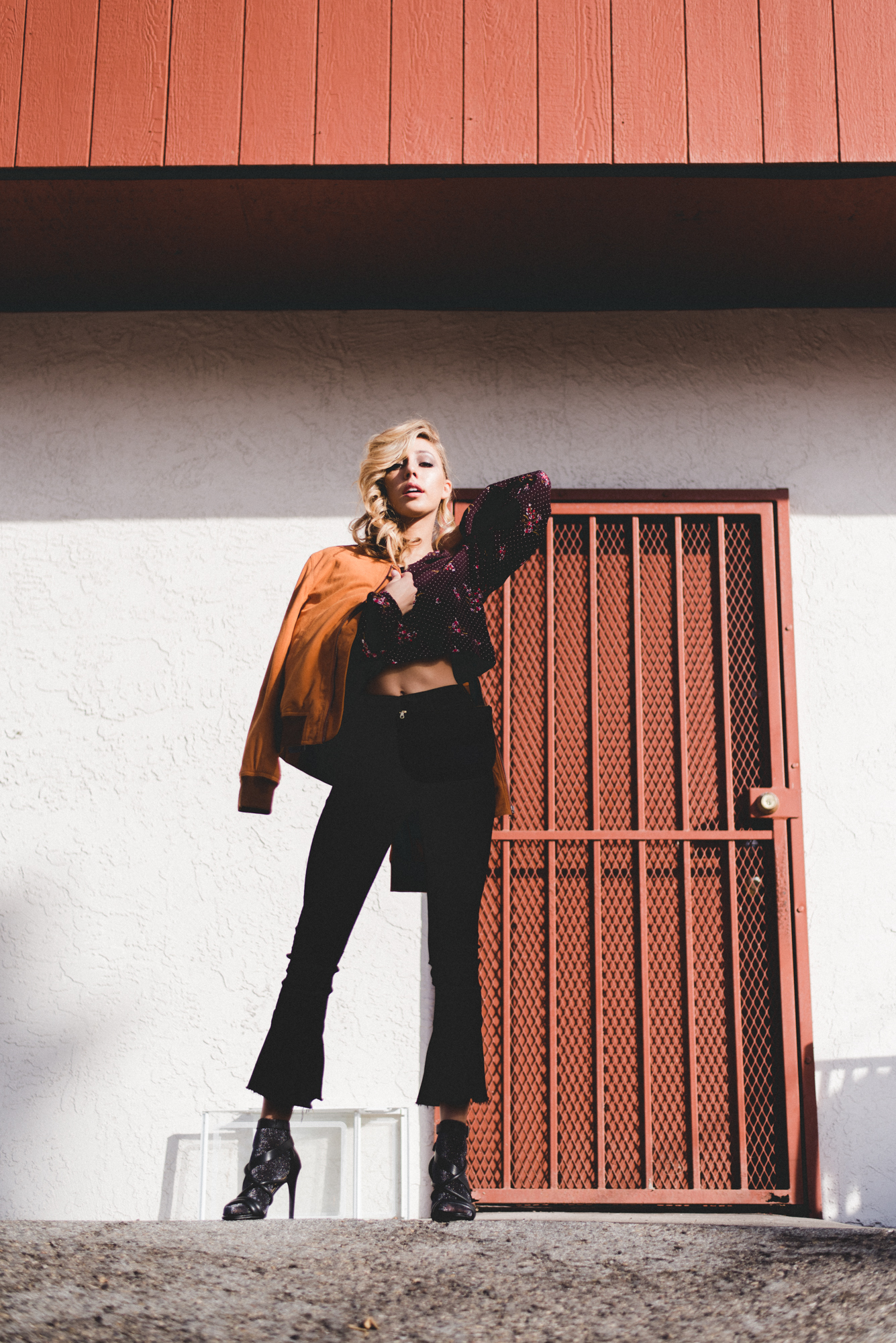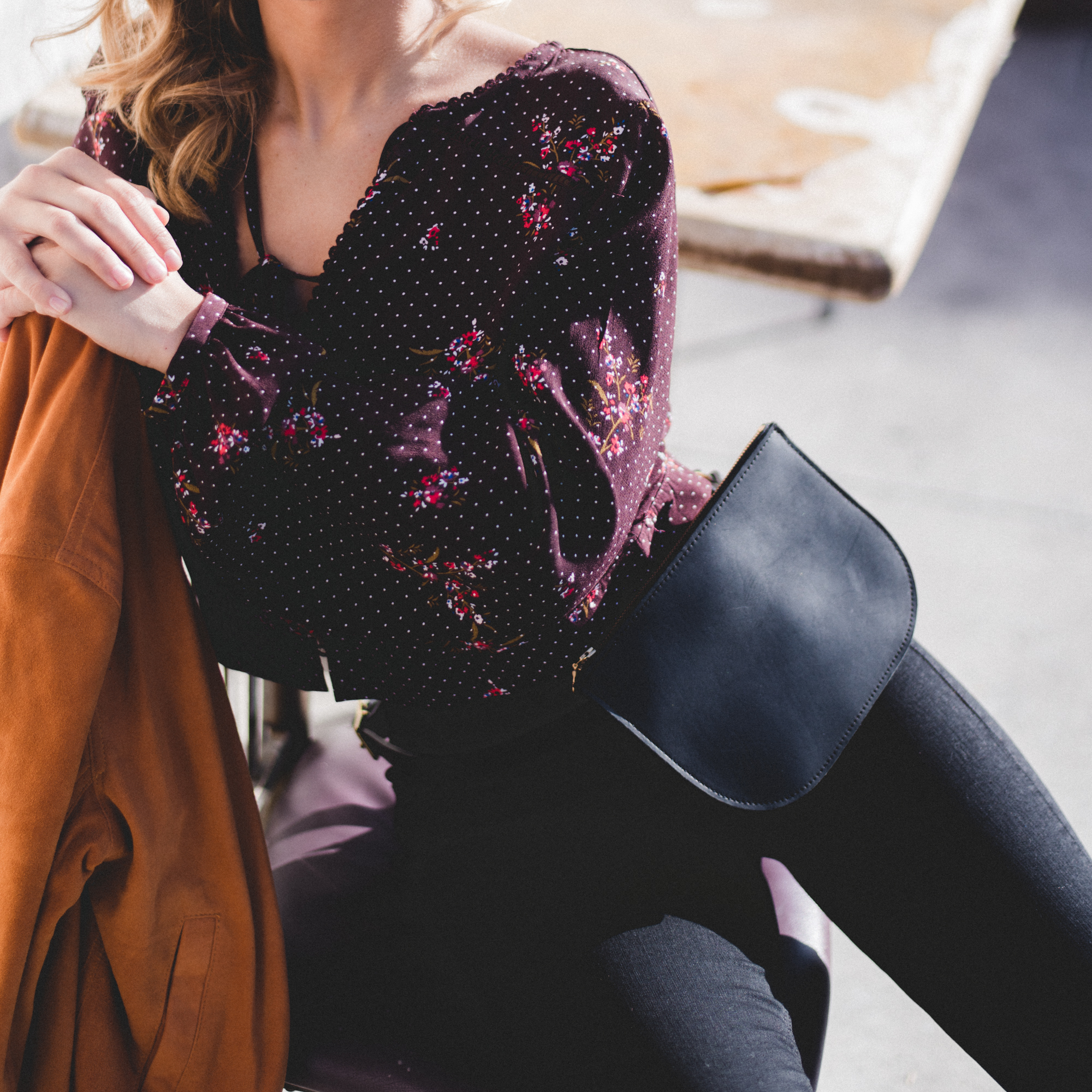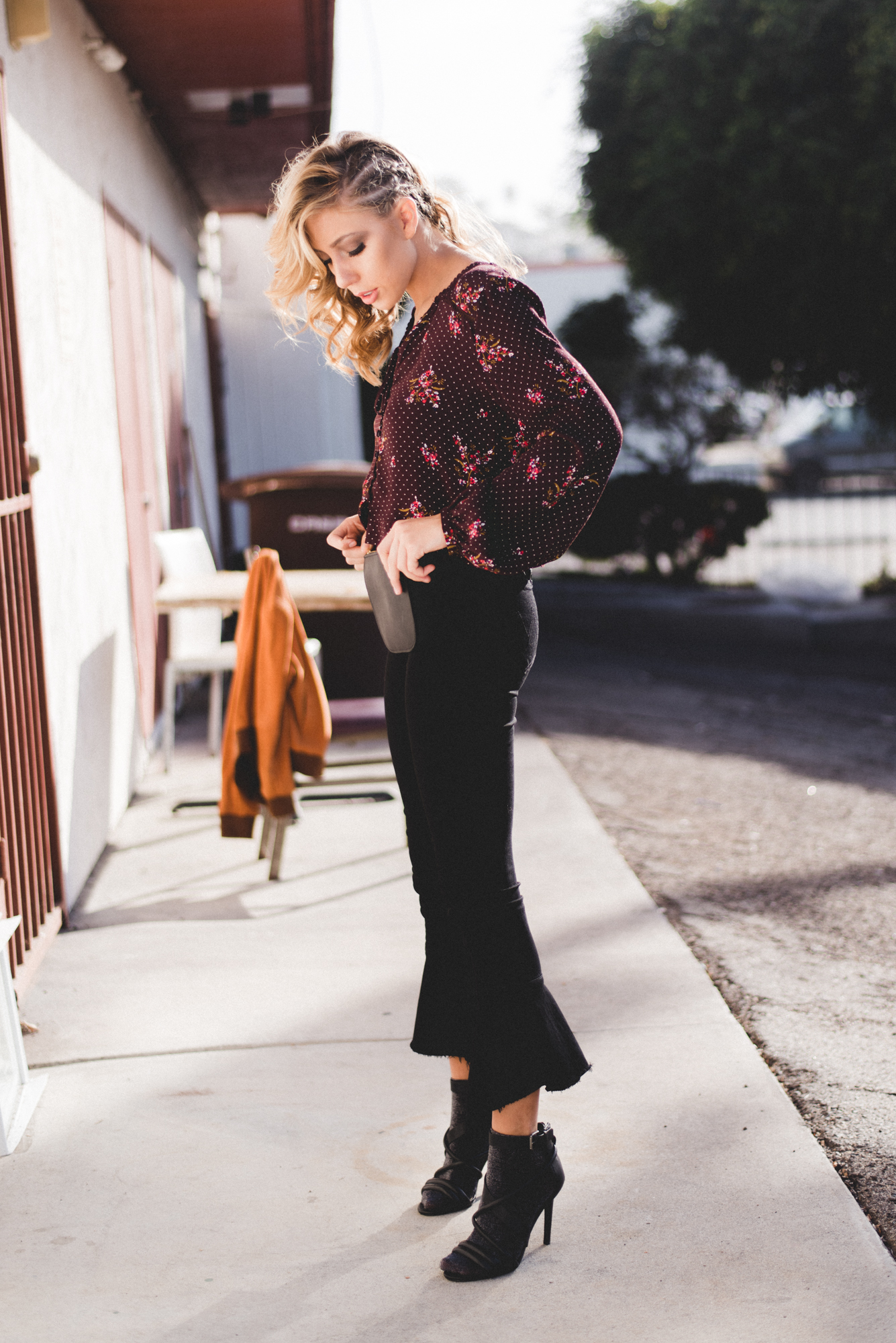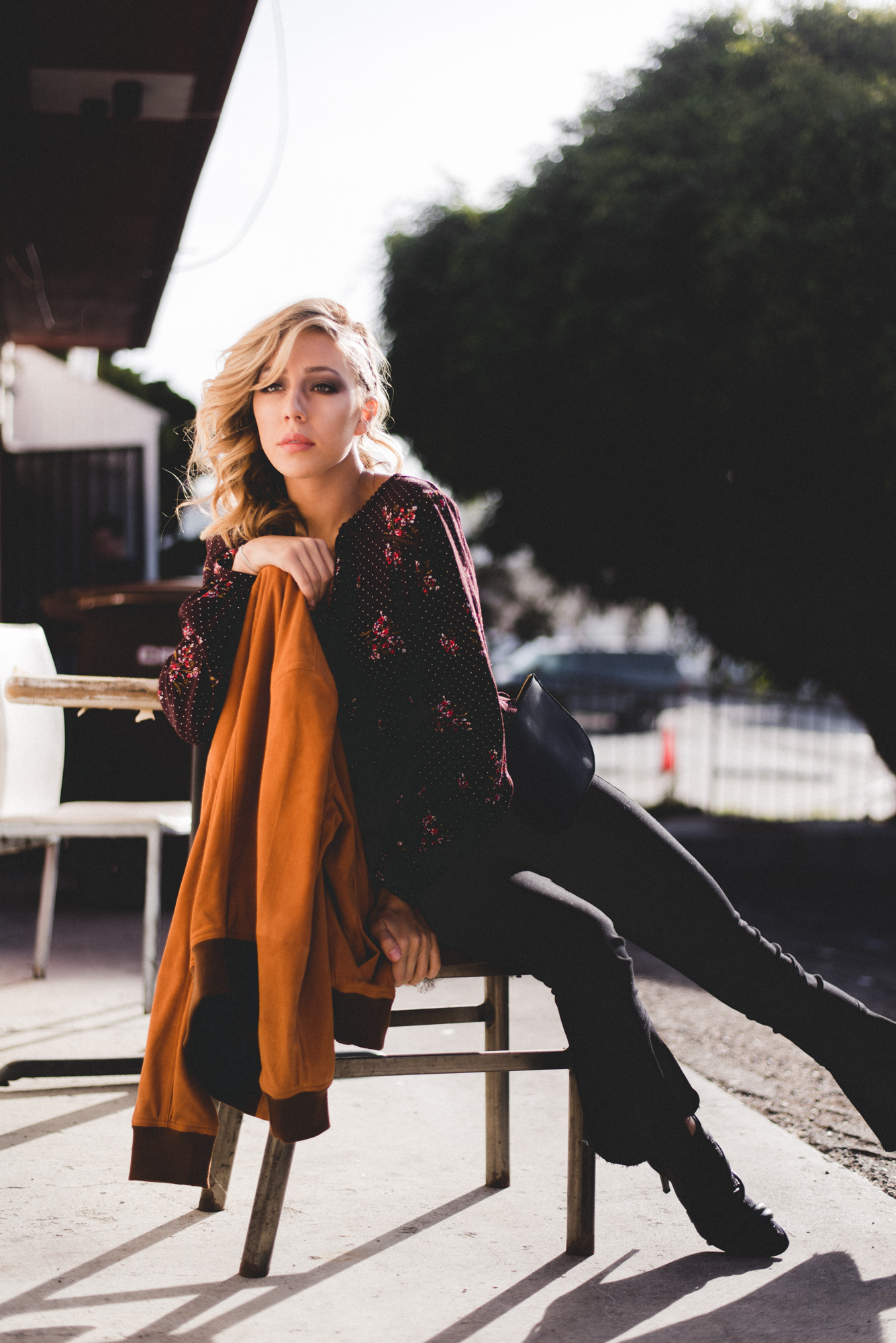 Top: Knot Sisters// Jeans: Mother// Bomber: MAP c/o Swirl Boutique// Belt Bag: Neva Opet c/o The Garage Collective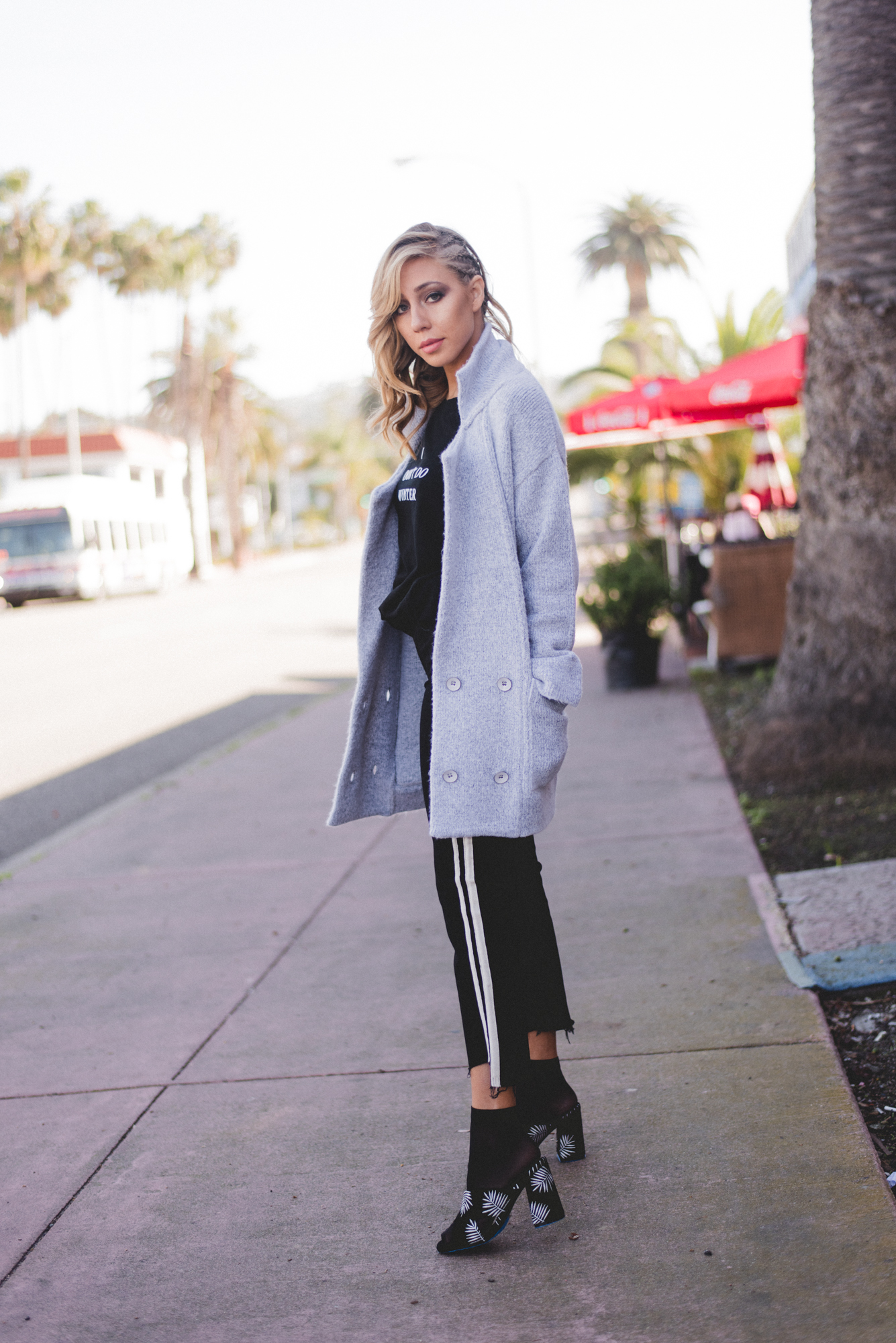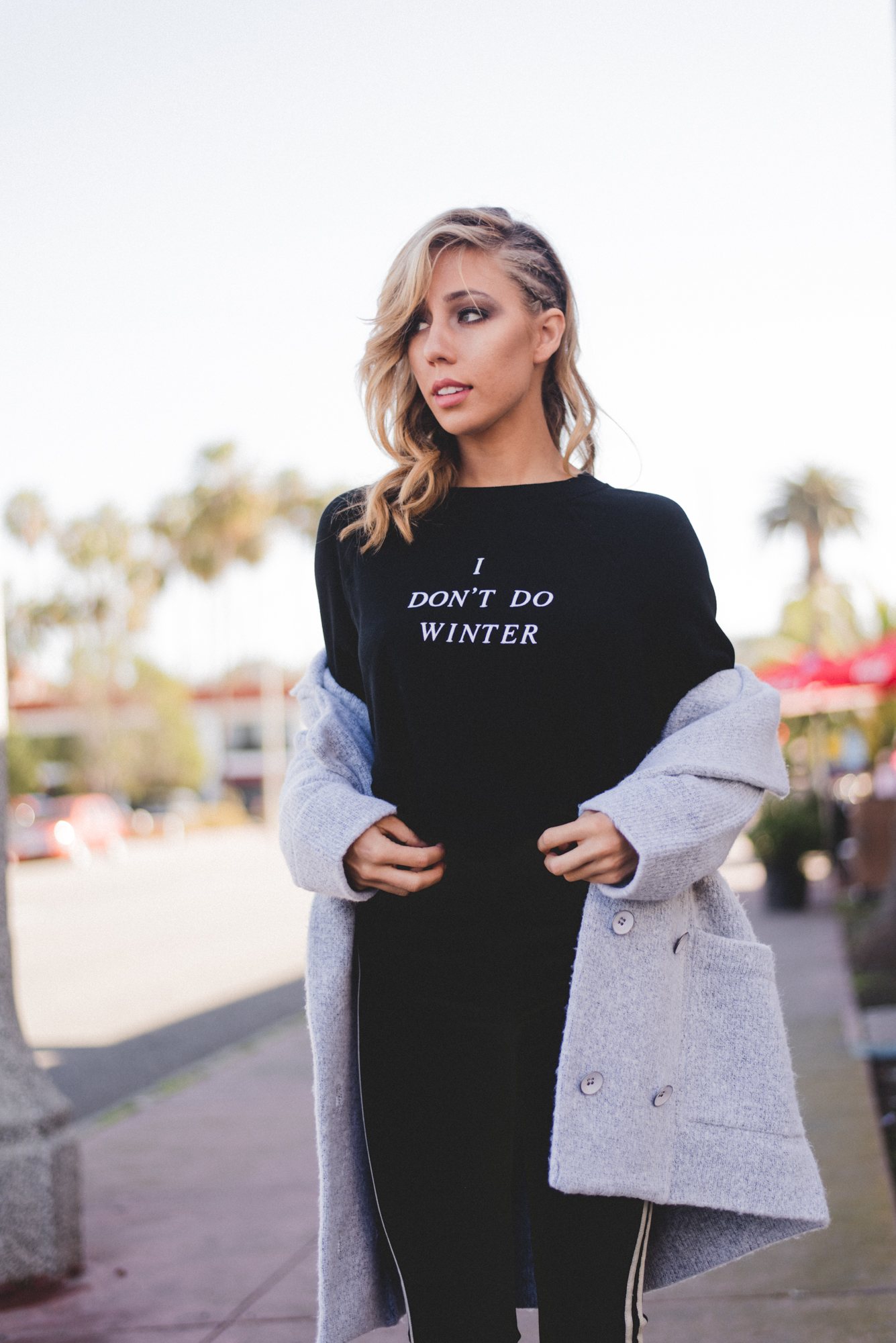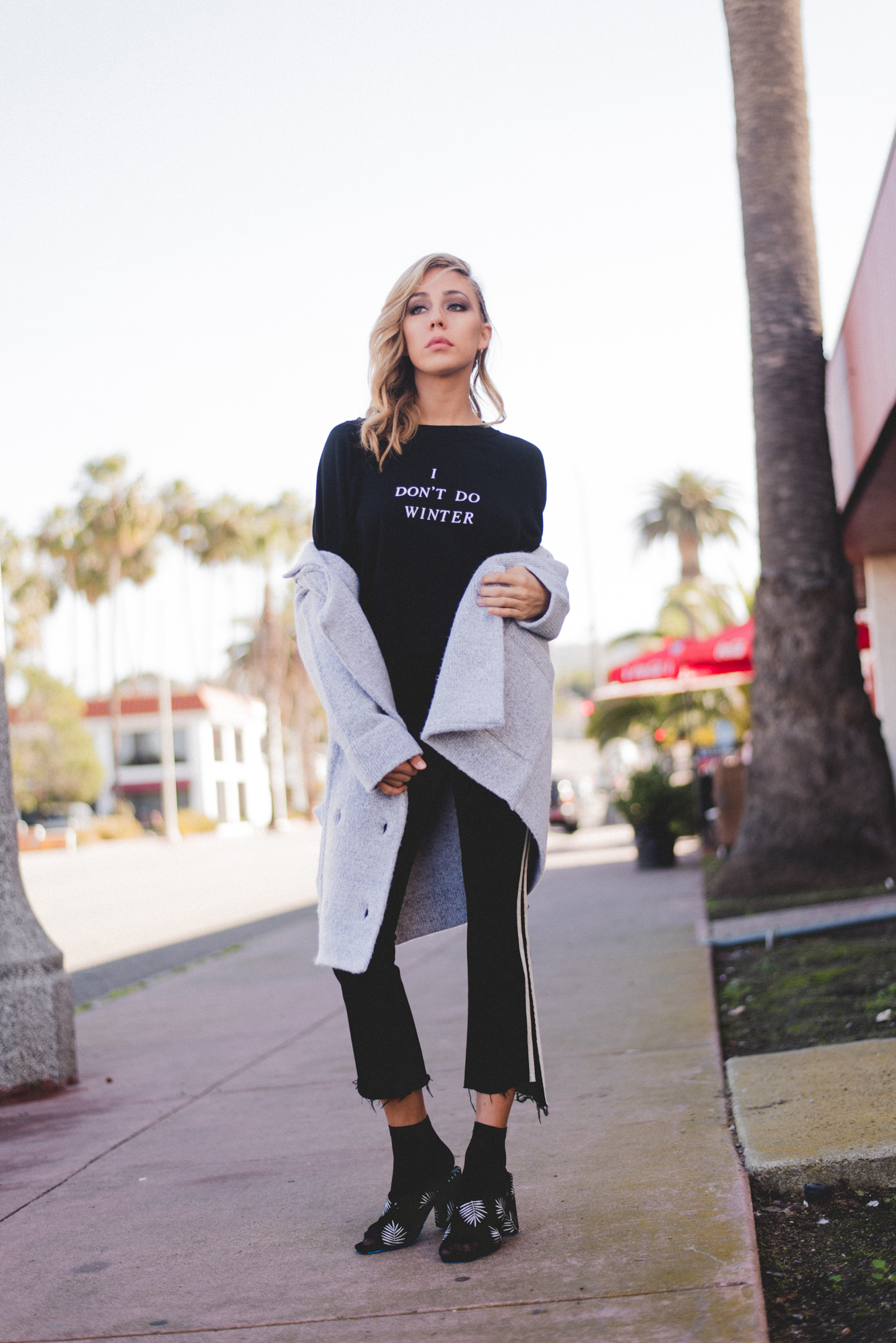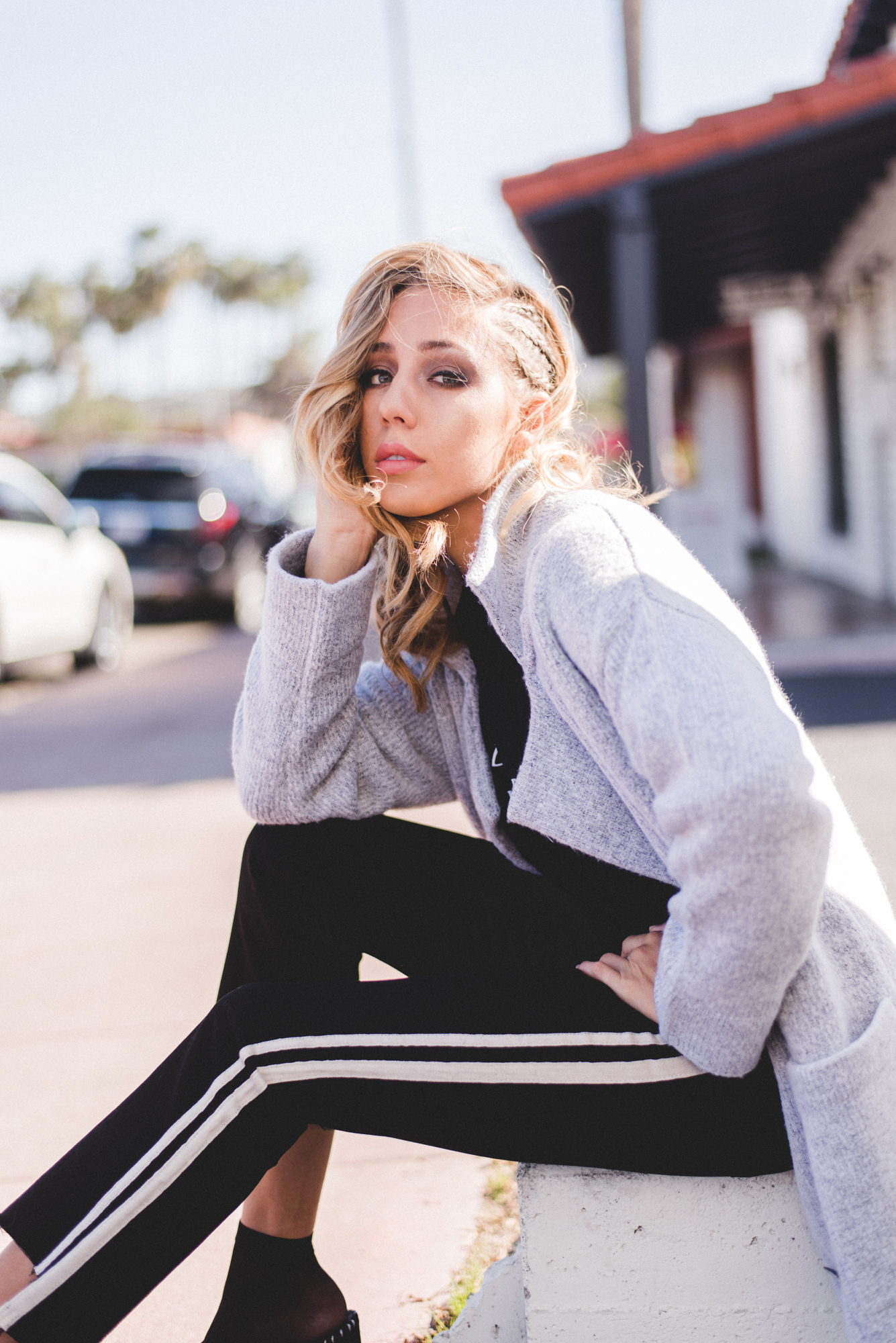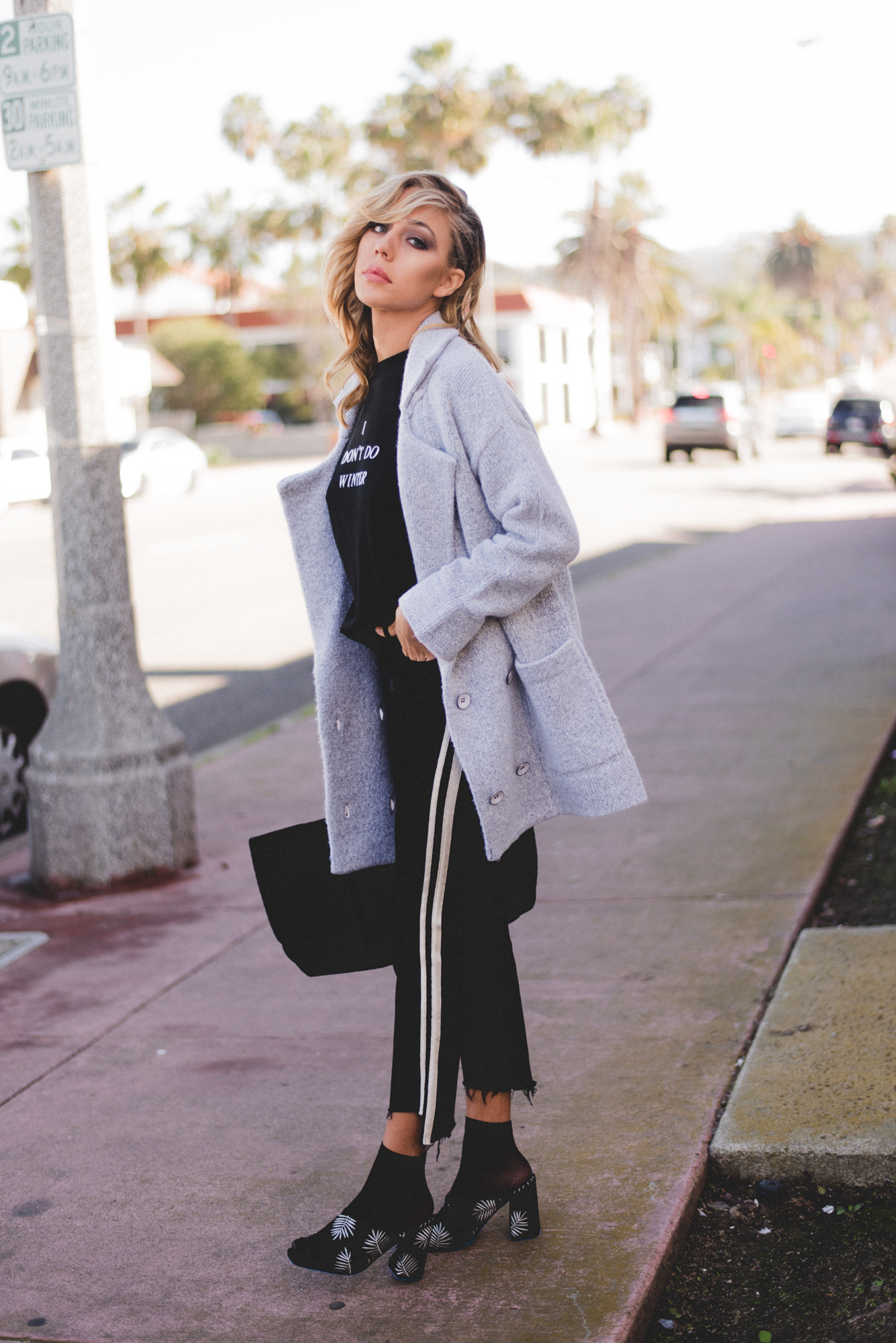 Sweater: Knot Sisters// Sweatershirt: Wildfox// Jeans: Mother// Shoes: Sol Sana all via Swirl Boutique
---
A Statment Piece
---
Details don't always have to be subtle. Sometimes we find a statement piece we just have to have. One of those pieces you know everyone will ask, "where did you get that?" We should all have a few show stoppers in our closet. Style is a very personal thing, it's an expression. So as always do what you like. Wear what you like, take what advise works for you and use it. And if it doesn't apply, no worries.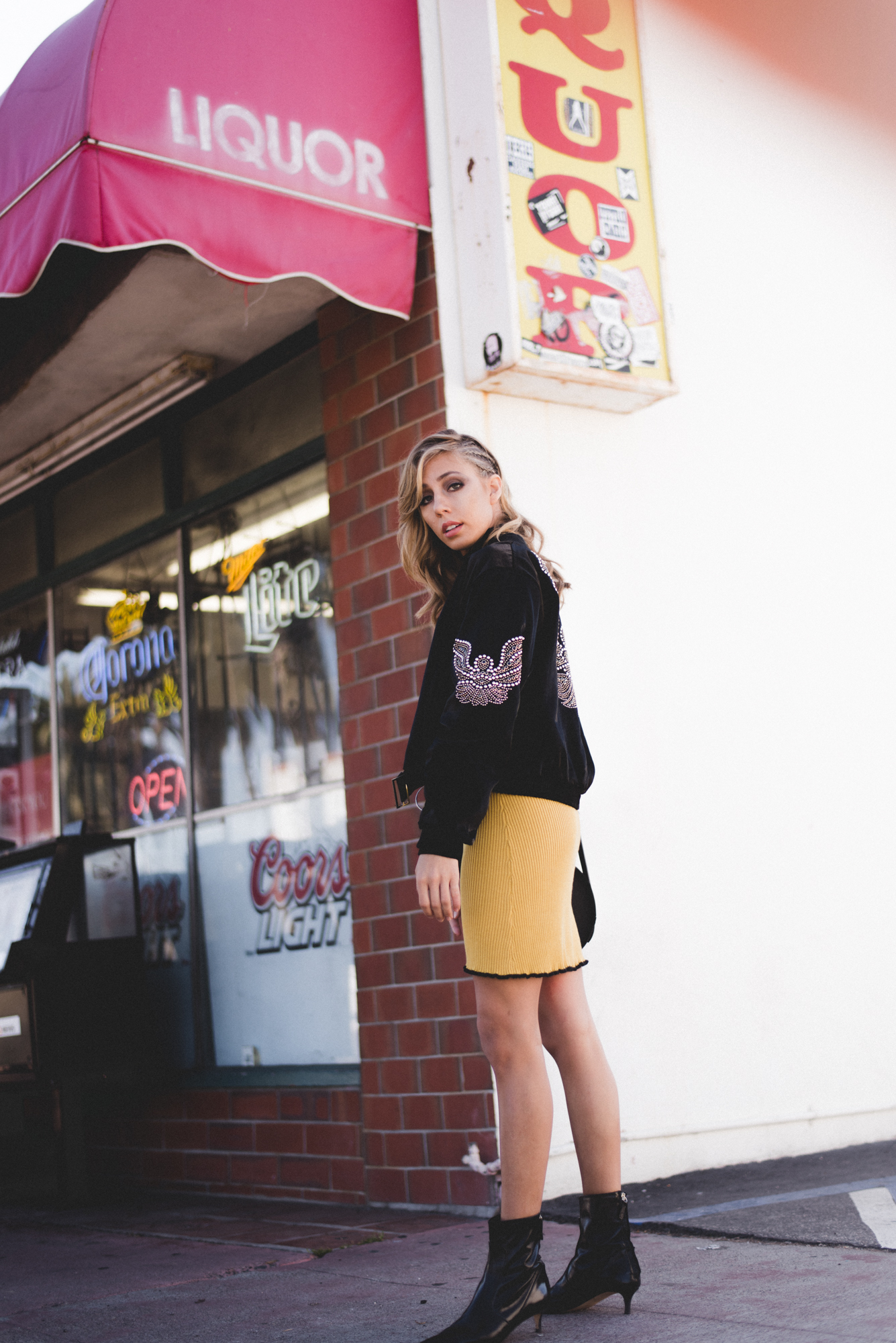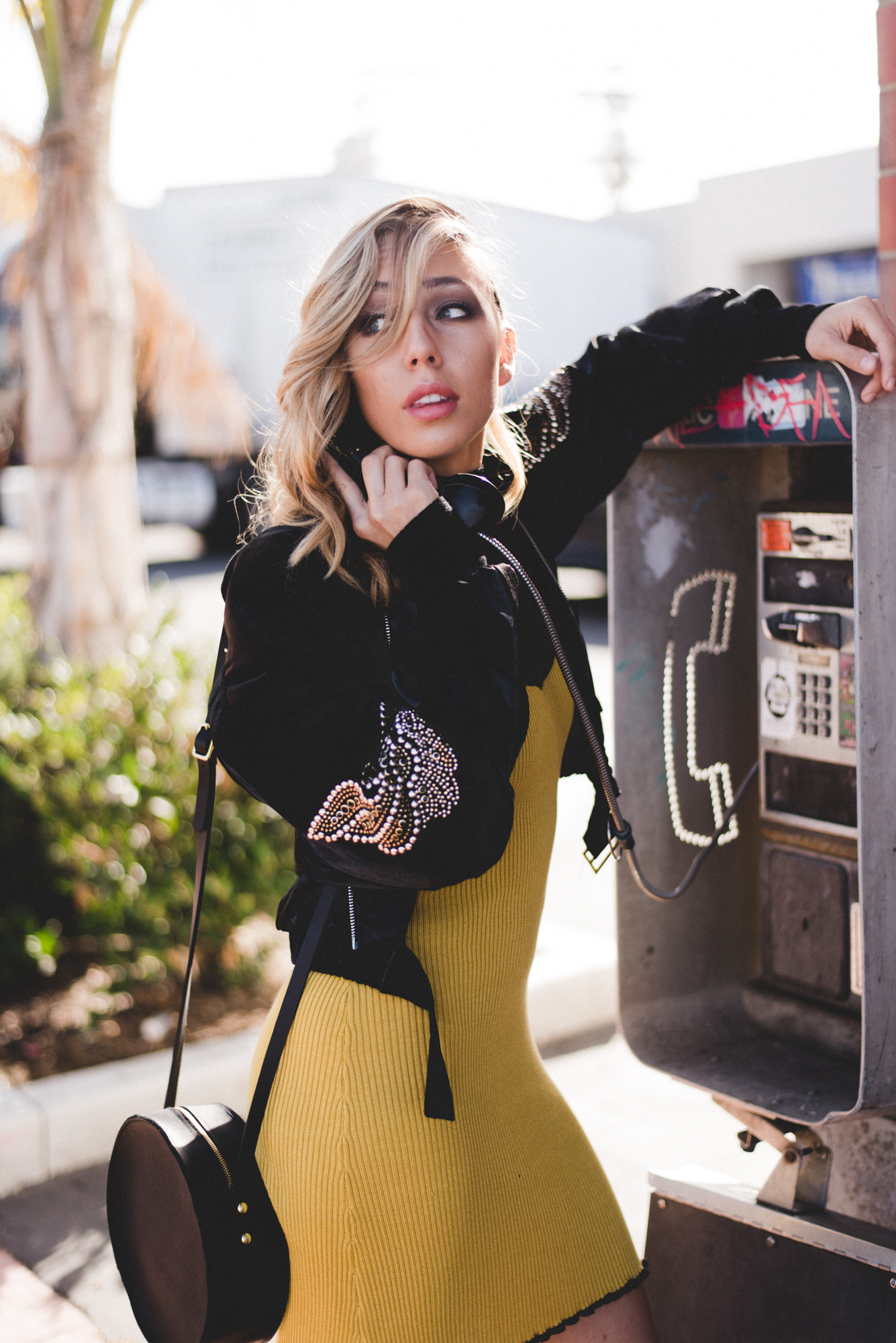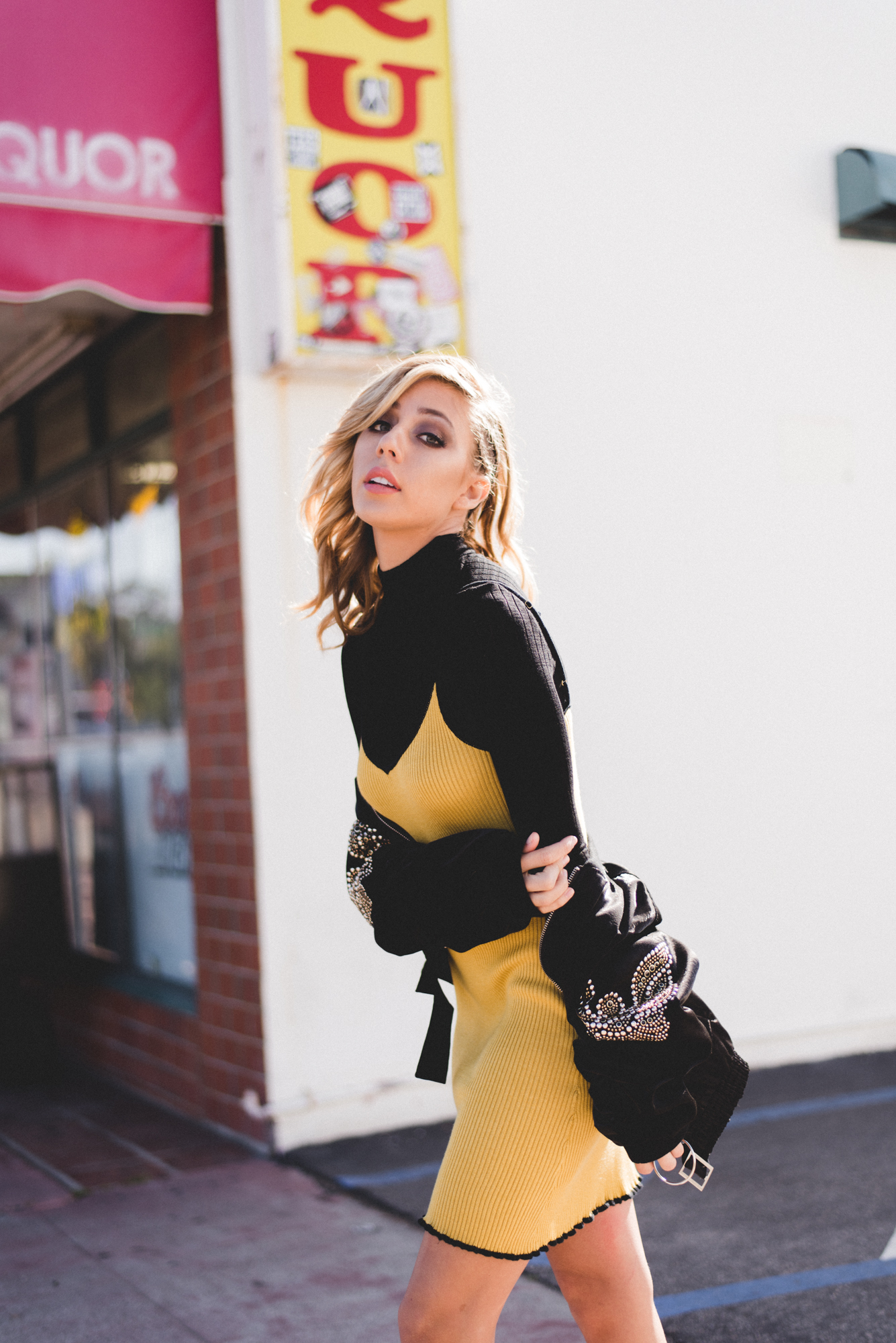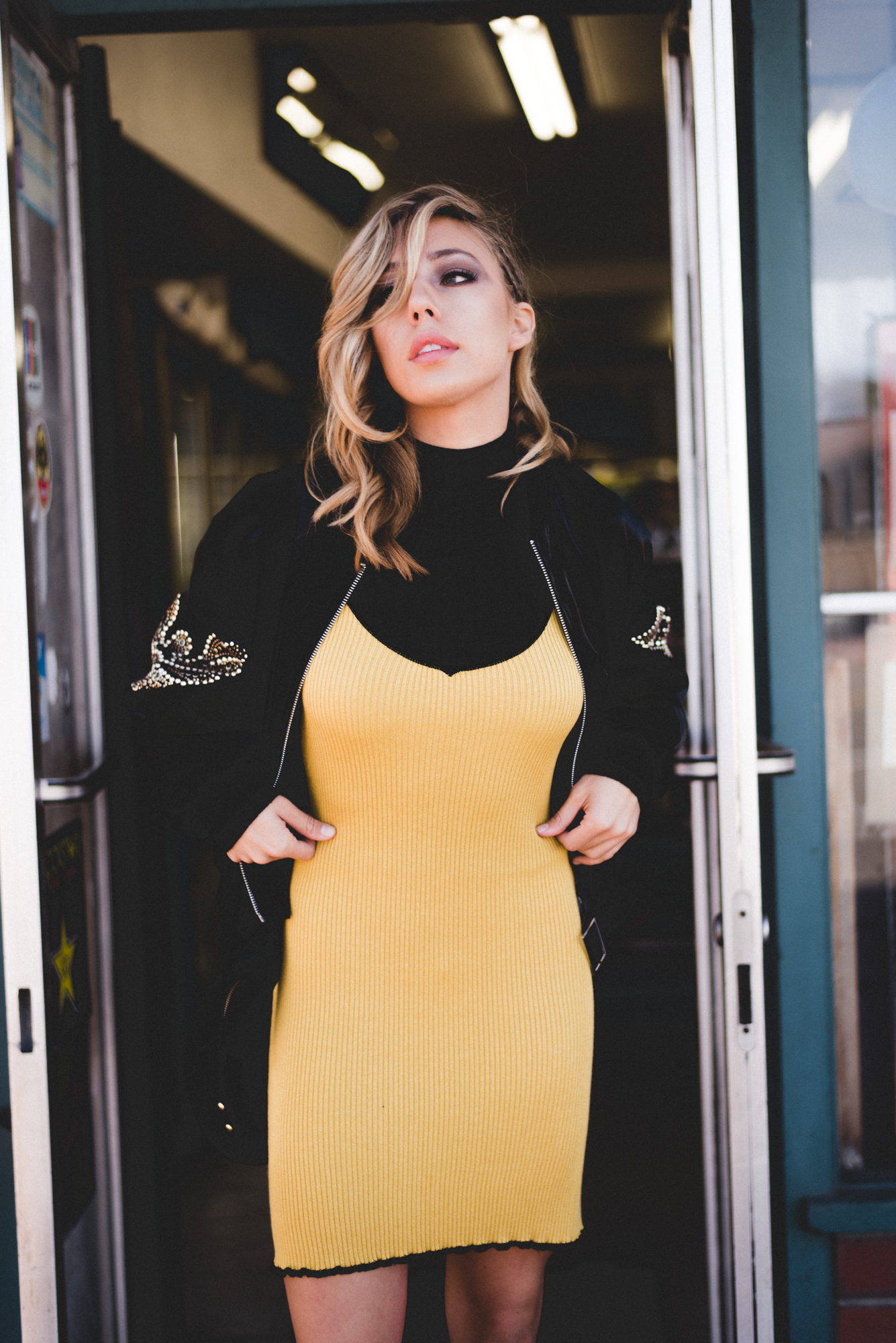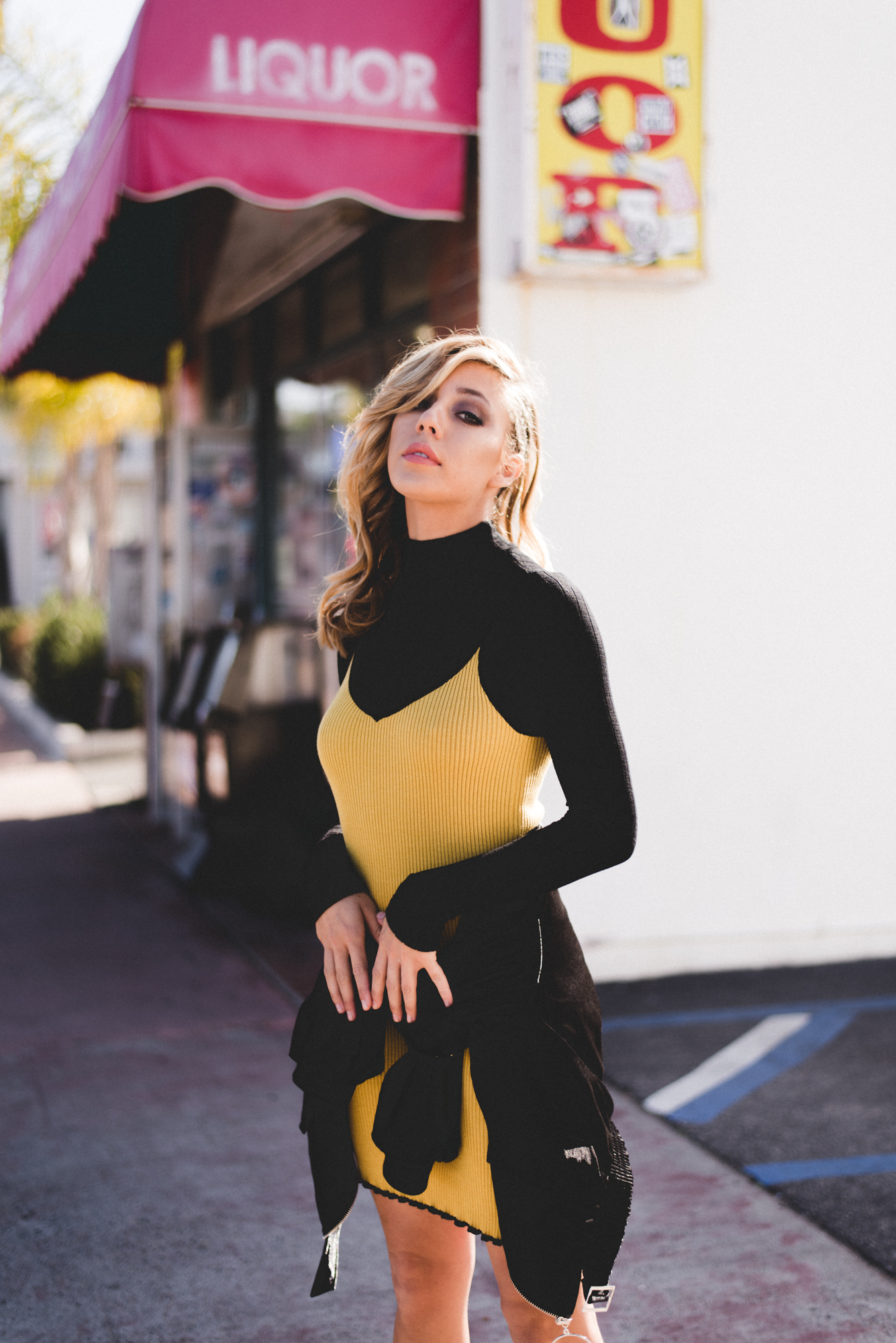 Dress: For Love and Lemons// Turtleneck: Oliveaous// Bomber: Sage the Label c/o Kindred

CREDITS
Model: Summer Betti
Hair & Makeup Provided by Blown Away
Makeup: Ashley Ponzio
Hair: Susan
Photography & Styling: Rachael Dickens
Location Manager: Natalie Dickens