Summer Whites X Miranda Frye Jewelry
Photographed by Candace Rock
What We Wear
I love simple jewelry; truth be told, I love all jewelry. Statement or minimal are equally great choices, it really depends on my mood and of course what I'm wearing. Ever since our Designer Spotlight on Miranda Frye Jewelry I've been obsessed. Her line is so simple and effortless and goes with literally everything. I layered rings and bracelets for a little added texture to my minimal look.
I know it's apparent that the OCSR team has a thing for culottes. Our head stylist Katie had these on one day and needed to copy her. It was kinda that simple. Sometimes it's challenging to gage whether or not a clothing item you love on someone else will work for you if your shape and/or size is different. But in this case the white frayed culottes worked on me too! I pulled out my summer go-to sleeveless button down and my vintage levi jacket, and my look was complete.
Mixing and matching trend items and wardrobe staples with a little vintage or something old (or from a few seasons back) is a great way to make just about any look your own.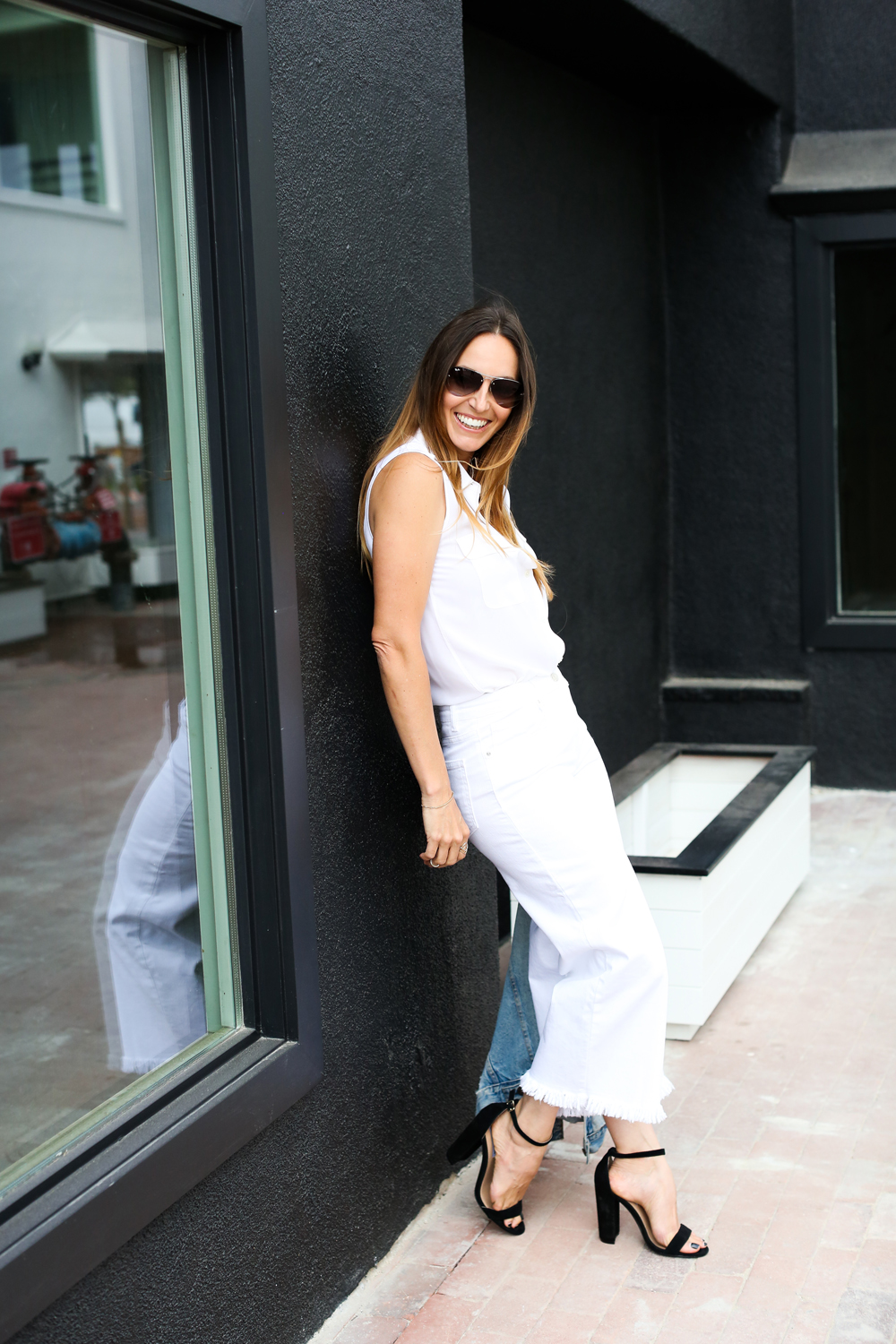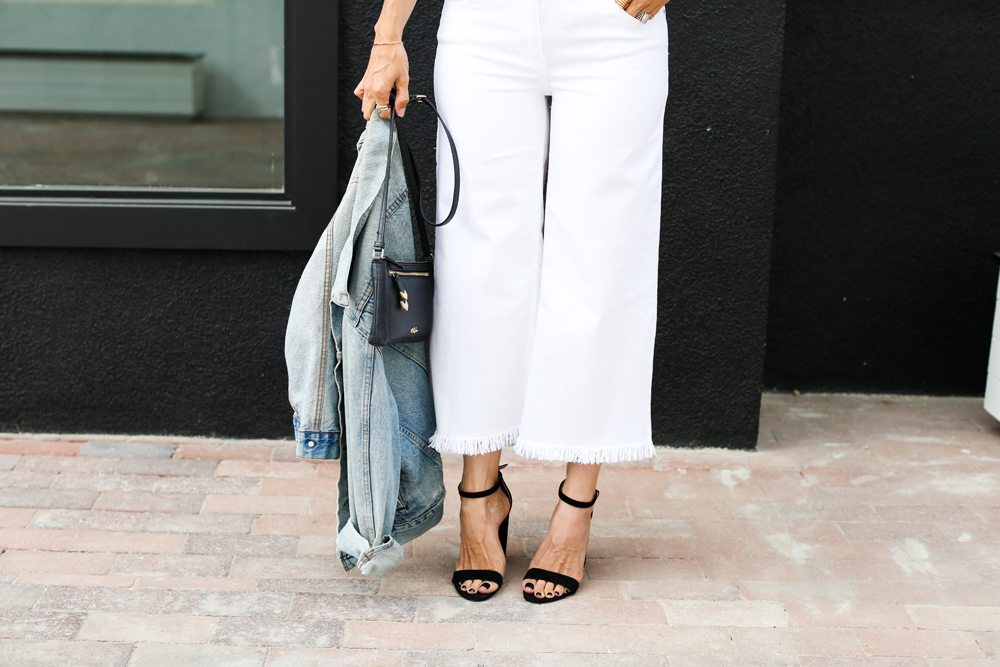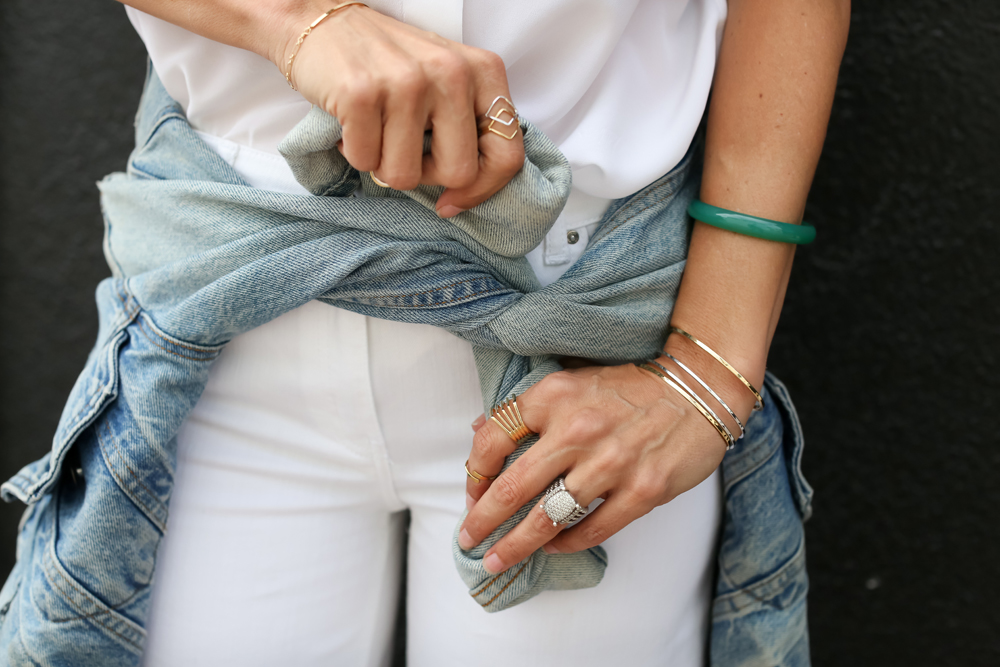 Jewelry (from left to right) Arch Bracelet | Grace Ring (I have on two, one silver one gold) | Fusion Ring | Vapor Midi Ring | Paige Cuff (Silver) | Edge Cuff (Gold) all Miranda Frye// Ring on Ring Finger: David Yurman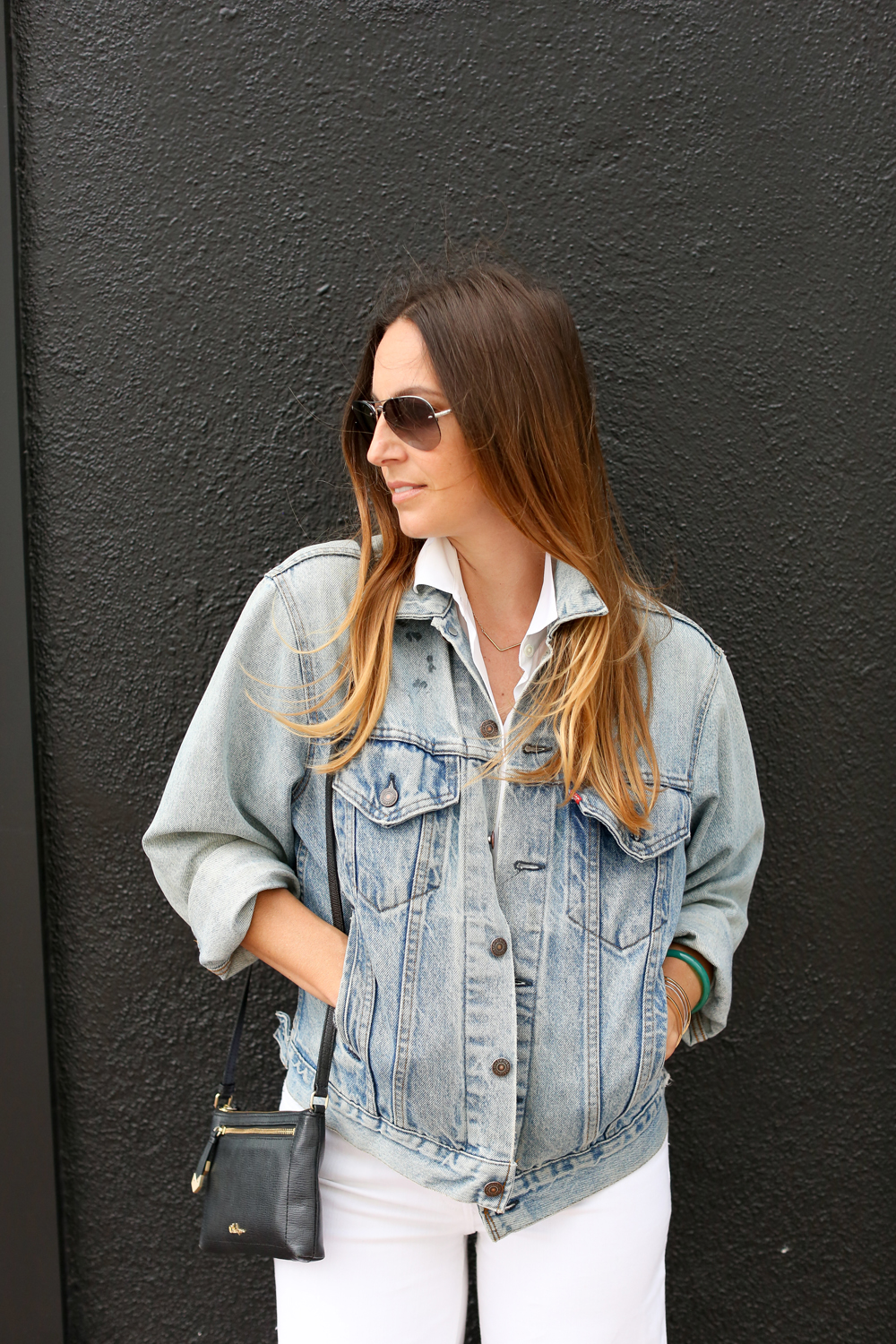 Necklace: Chevron Necklace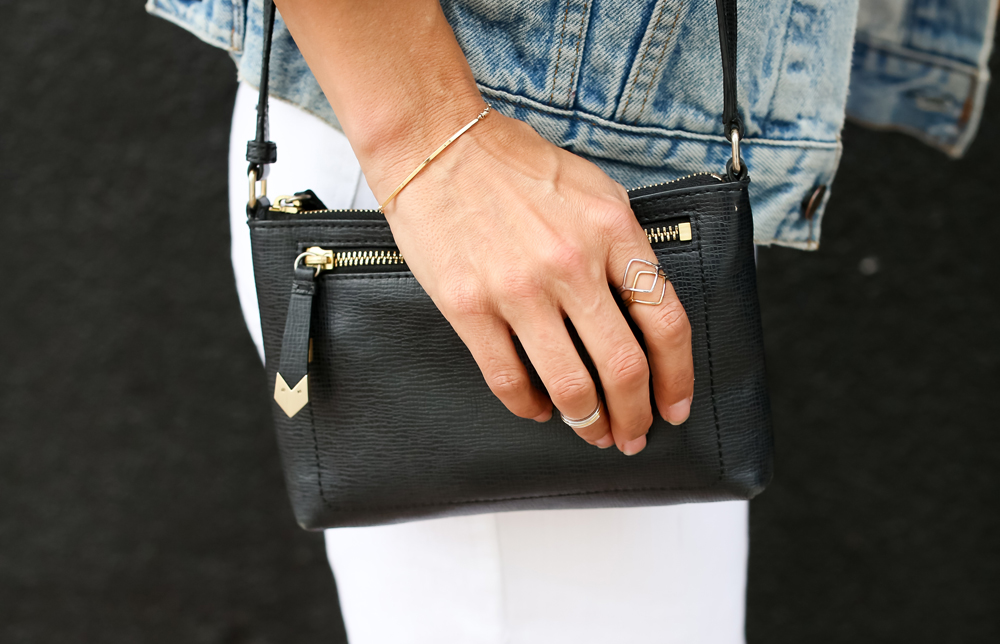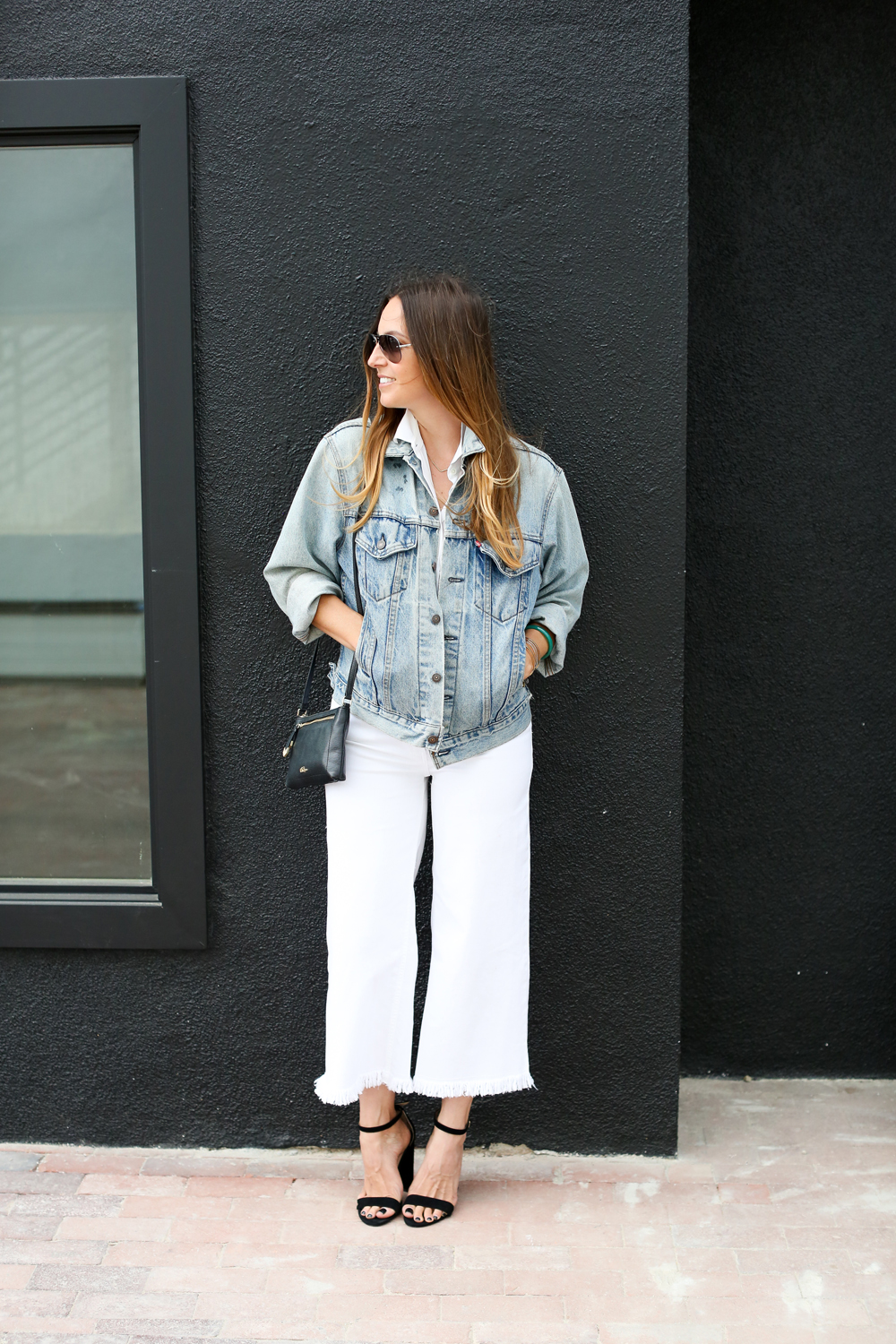 Sleeveless button Down: Equipment-this brand is available at Blue Eyed Girl, Bardot, and Cove// White Culottes: Zara// Denim Jacket: Vintage Levi// Shoes: Steve Madden
Thank you again to Candace Rock for ALWAYS making me feel comfortable in front of the camera.
Have style questions for us? Please feel free to leave it in the comments.