Pam and Gela: A New Line to LOVE
One of the great things about working with boutiques is discovering both new and indie brands. One of the best boutiques in the OC for finding hot new lines is Bardot in Newport Beach, this is where I discovered Pam and Gela. I instantly feel in love with the cool chic California luxury vibe (without going too luxury) of Pam and Gela. What I didn't know then was that this was the duo behind one of SoCal's most popular brands, Juicy Couture. What many of you may not know, don't worry I didn't either, Pam and Gela is their third clothing line together, they also started Skaist Taylor.
With Juicy Couture and Skaist Taylor behind them Pamela Skaist-Levy and Gela Nash-Taylor set out on a new adventure in fashion. The new line obviously named after each of the co-founders and designers is who they are now. In an article from Glamour Magazine Gela said, "Yeah, Juicy was who we were then, and this is who we are now." Like all of us, our style changes all the time. Back in the day I loved my Juicy track suit and now I wouldn't be caught dead in one. If you're still holding on to yours burn it.
One thing that I have heard and read over and over again from successful people is how they learned from failure. I've learned from failure, and once you get over it, the failure can put a fire in you brighter than you ever thought possible. Pam and Gela are the perfect example of learning from seemingly good opportunities that turned into huge mistakes, like selling Juicy Couture to Liz Claiborne. But if it wasn't for that we wouldn't be talking about how much we love Pam & Gela.
Here are few of my favorite pieces from Pam & Gela's current collection.
STAR SHOULDER SWEATSHIRT $245.00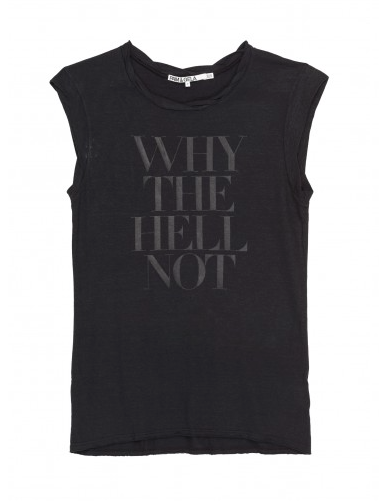 WHY THE HELL NOT TEE $85.00
I would live in this sweatshirt! LOVE IT!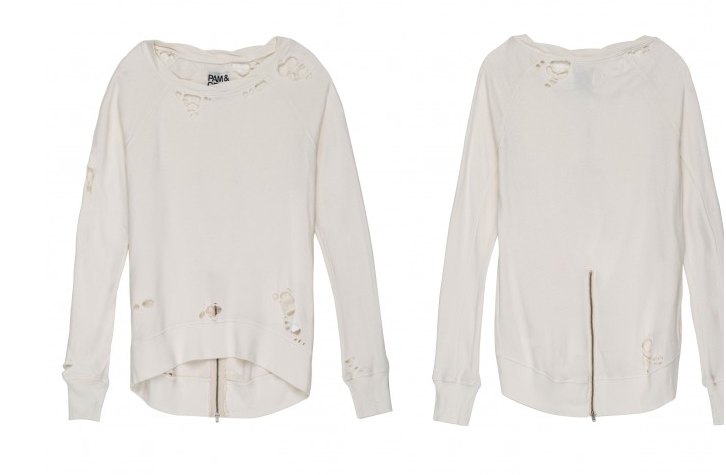 DESTROYED ANNIE SWEATSHIRT $165.00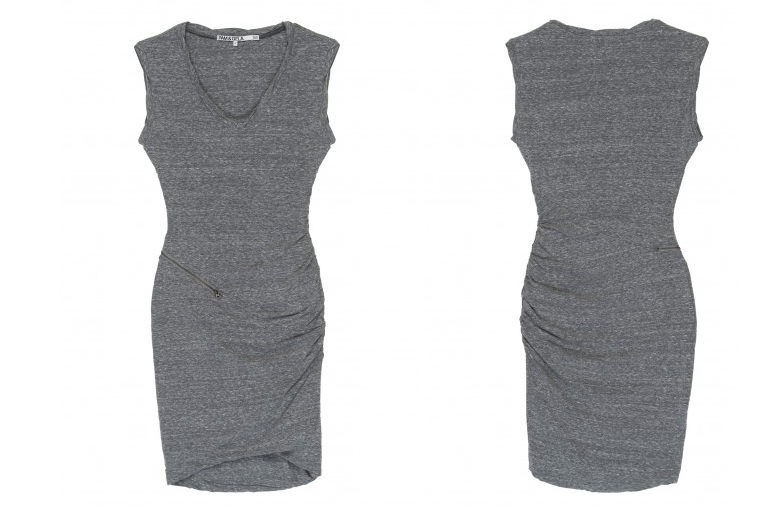 TWISTED ZIP MUSCLE DRESS $165.00
OMG THIS LEATHER JACKET IS ON SALE NOW!!!!!!!
BELTED LEATHER JACKET was $990.00 NOW $297.00
You have to go NOW and check this out…. We love it!
WHAT ARE YOU NOT SORRY FOR?
Share what you're not sorry for on Instagram. Use #imnotsorry and tag @pamandgela.
Starting in December and for all of 2016, we will be picking one favorite each month to win a look from PAM & GELA.*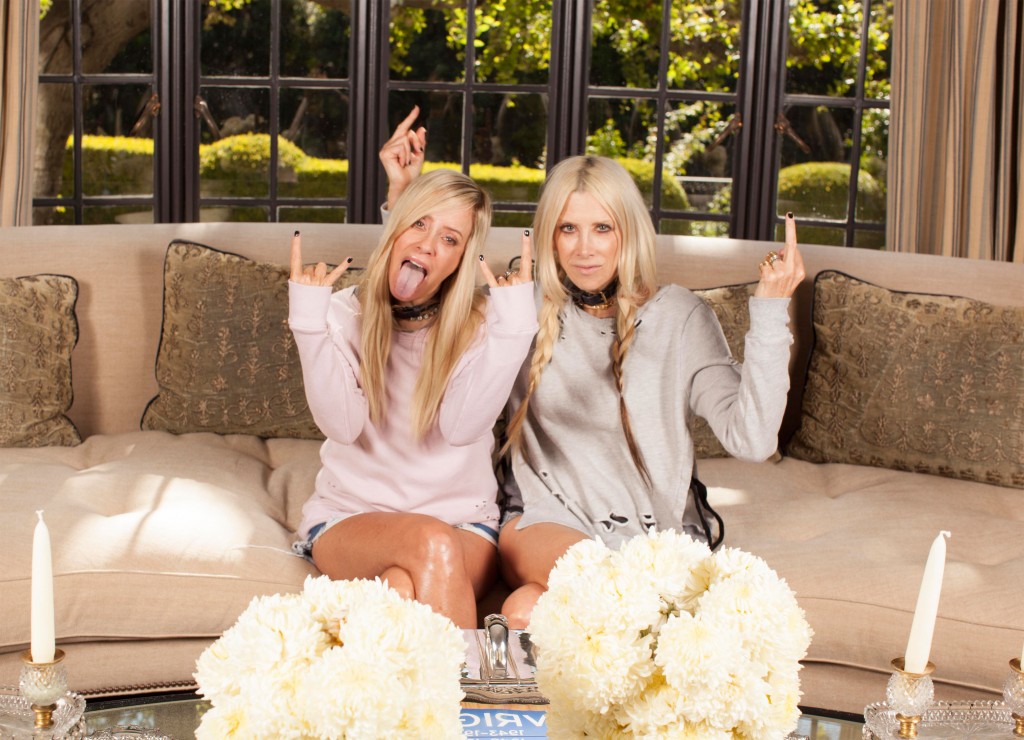 Make sure to click this link to see all contest rules.
We love to keep you in the know. Stay tuned for more cool spotlights about movers and shakers in fashion and beyond.
All Photos Sourced from pamandgela.com