Do you Need a Denim Intervention as Bad as I do?
Denim Alternatives you'll Actually Wear
Give your pile of jeans a little break and find a denim alternative. I am. Seriously, I live in all things denim and I know I'm not alone. I've decided that I need to broaden my style horizons. Because I'm a stylist by trade one would think this would be easy, but we all get stuck in our style comfort zone, even stylists.
Living our lives in denim on the west coast leaves most of us with casual style. So picking out a casual denim alternative is key to actually wearing pants other then your favorite jeans. Although most days my denim reigns supreme, I'm also a sucker for cool khaki's (yes there is such a thing), joggers and off-duty trousers. One common detail I always look for in each of these types of pants is the hem line. I like for casual pants to come right around my ankle. This allows for many different shoe options; literally everything from classic pumps to a sneaker.
Khakis
Seriously… good styling can make any article of clothing cool. I love rocking both a trending, off-the-shoulder shirt or the classic graphic tee and moto jacket with a pair of cool khakis.
OUR PICK: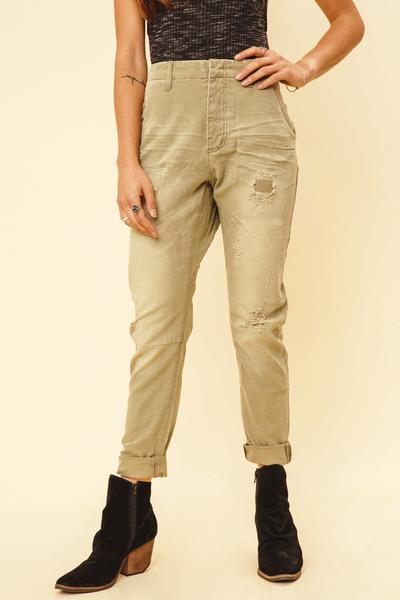 Prism: Military Cavalrie Pants by One Teaspoon $136
Joggers
I'm a total sucker for joggers. If you haven't found a pair you can dress up, check out the ones below. They're only $40! Wear joggers just like a slouchy pant.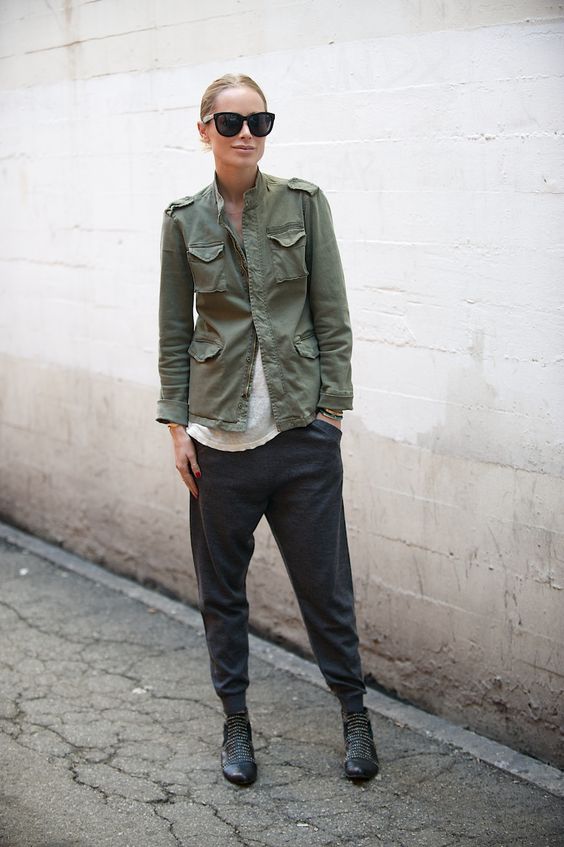 OUR PICK:
Luna B: Catch Up Sweat Pants $40
Cargo Pants
When it comes to cargo pants, be careful! Make sure to pick a pair that the cargo pockets are flattering. The placement of these pockets is everything to ensure the proper fit.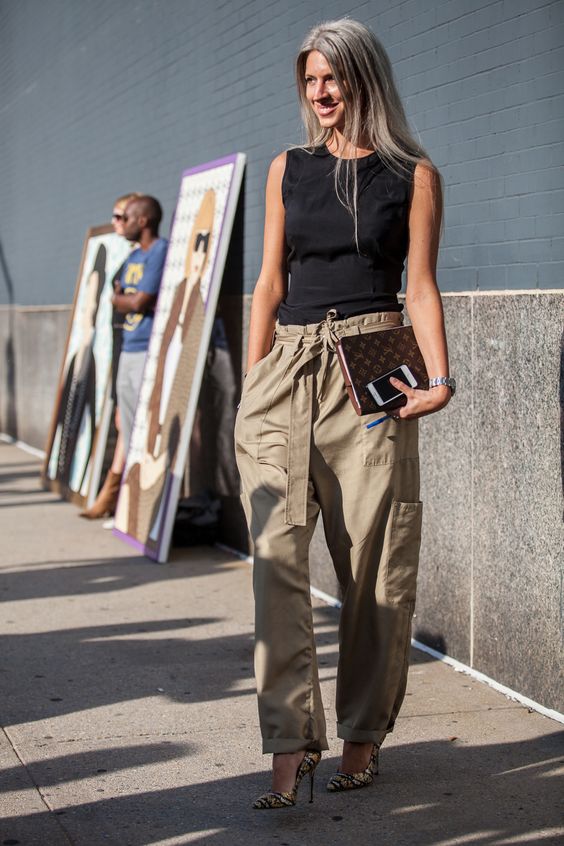 OUR PICK: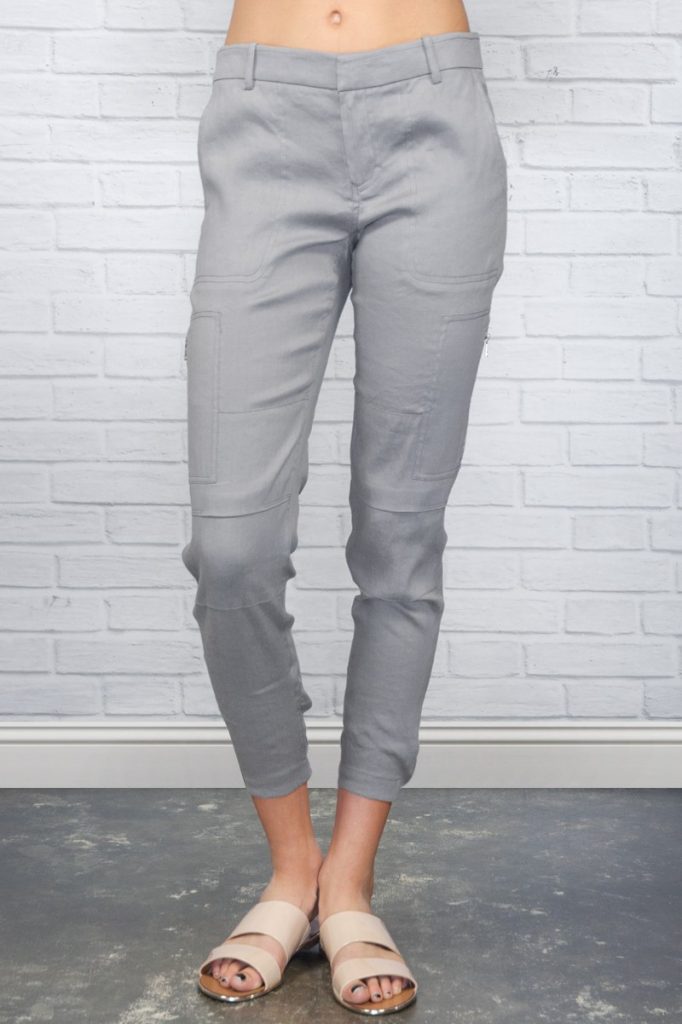 Blue Eyed Girl: Linen Cargo Pant by Vince. $295
Trousers
I love a casual trouser. Lately I've been loving the high waisted kind. I've found they are very flattering to most body types. They give off a casual yet finished/done vibe.
OUR PICKS:
BTW I have both pairs of these pants. I love the brand LACAUSA. It's minimal and cool, the fit is great-I'm a fan.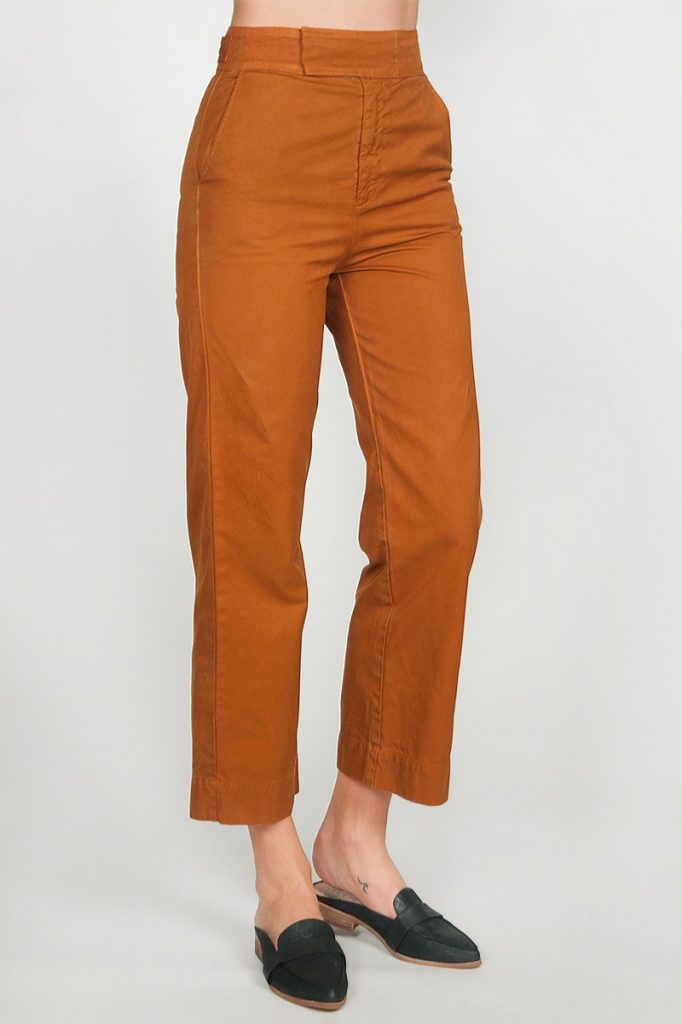 Blue Eyed Girl: Uniform Trouser by LACAUSA $150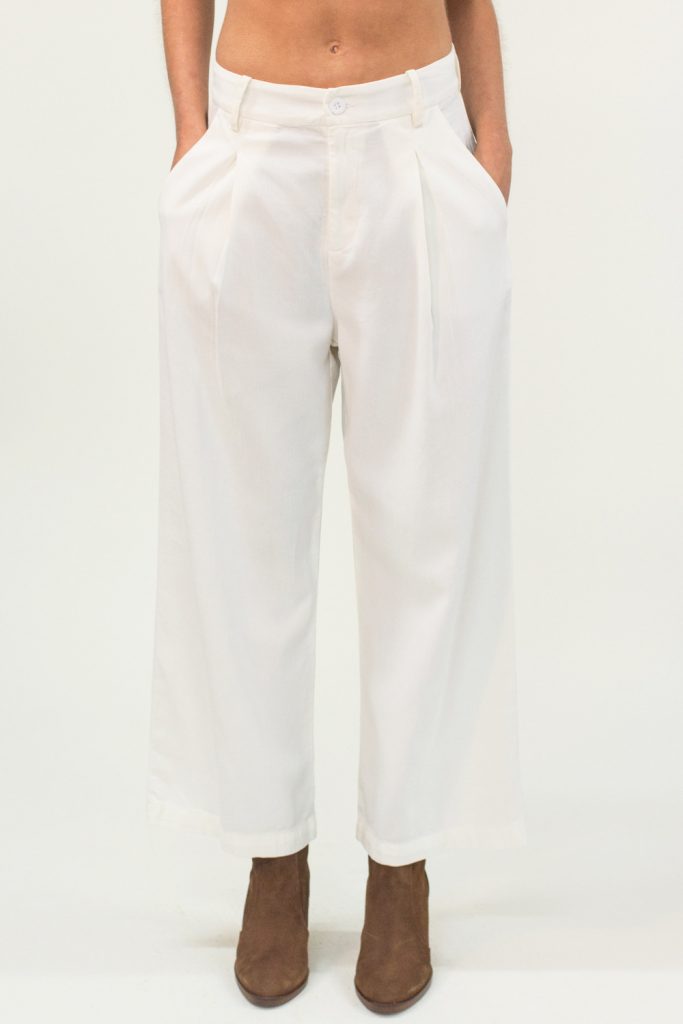 Blue Eyed Girl: Lola Trouser by LACAUSA $198