Must have Denim Every Girl Needs in Her Closet
PLUS New Styles I'm Loving
Dear Denim, How do I love thee? Let me count the ways.. Jumpsuits, Jackets, Chambray, and Jeans! Must have Denim!
Denim is a love affair that will never break your heart! And I don't know about you but my love for denim runs deep. For many of us, denim is often apart of our every day looks, especially when off duty. And it doesn't just stop at your jeans. Denim has so much to offer, which is why we're sharing the must have denim pieces every girl needs in her closet. Plus my current favorite trend styles!
Denim Jumpsuit
If I've said it once, I've said it a million times; I love a good jumpsuit! And this denim one is no exception.
STYLIST TIP: The ruffle detail and open back make this jumpsuit a showstopper on its own. But if you want to change up the look, layer a t-shirt underneath for a more casual vibe. Or a turtleneck on chillier days.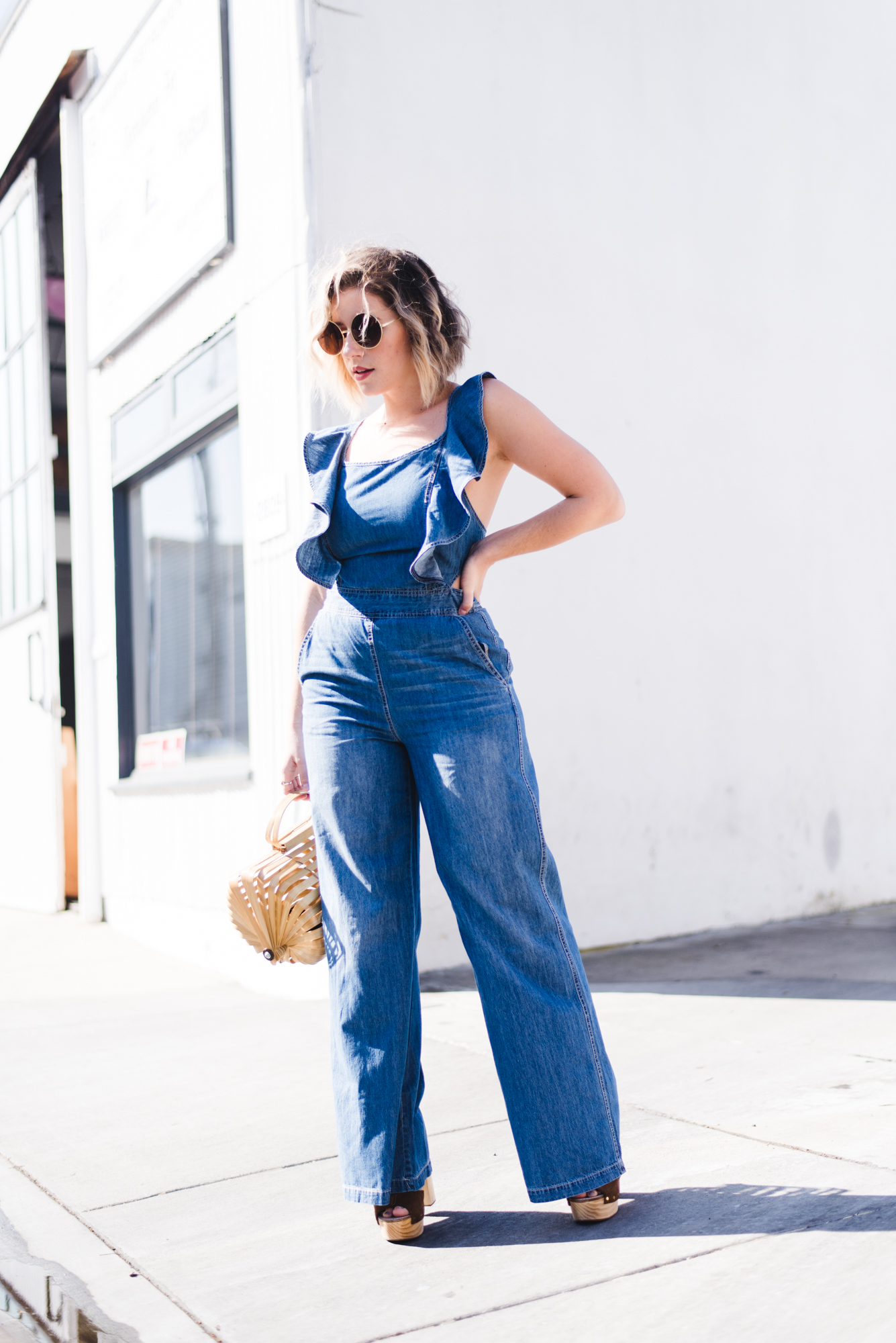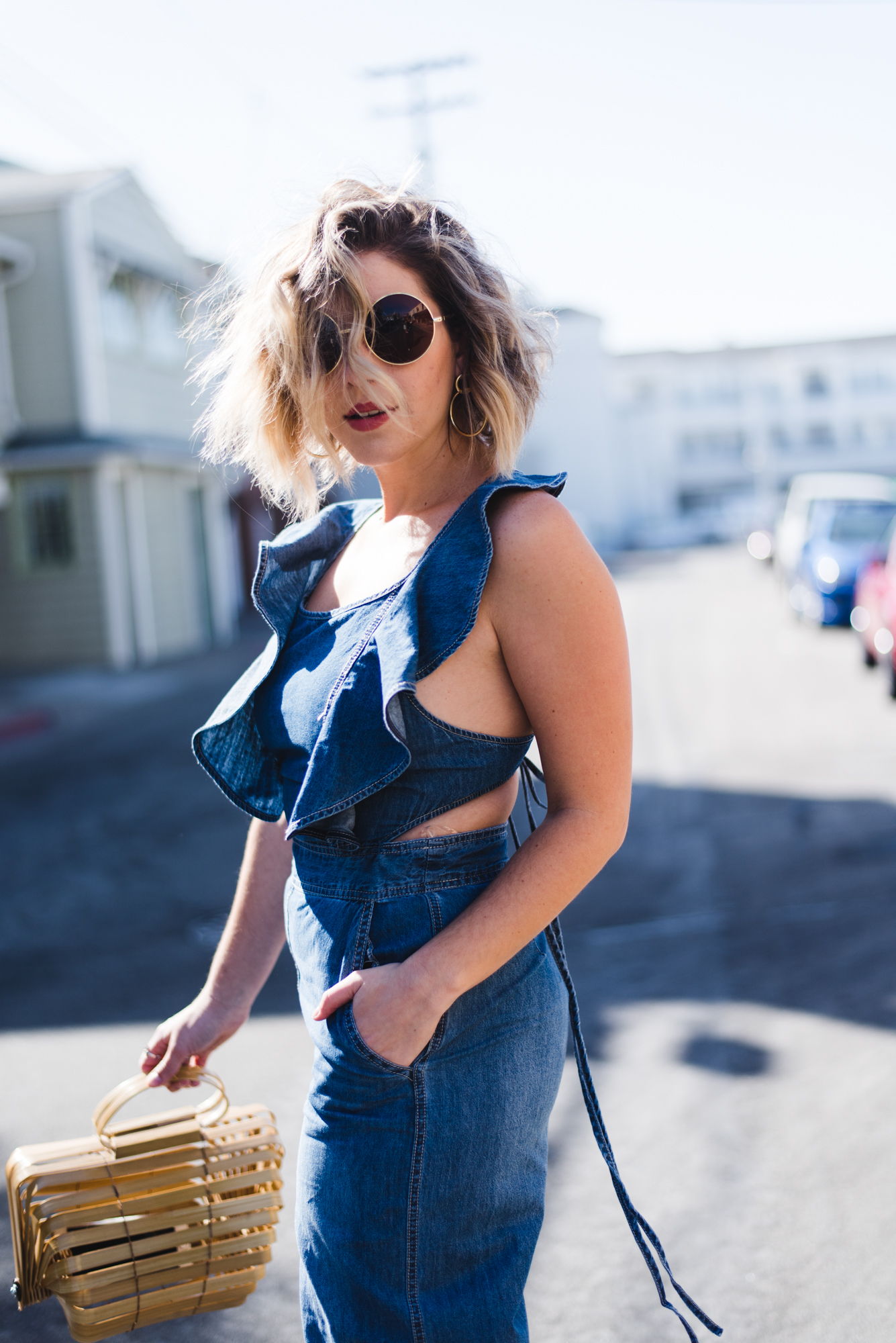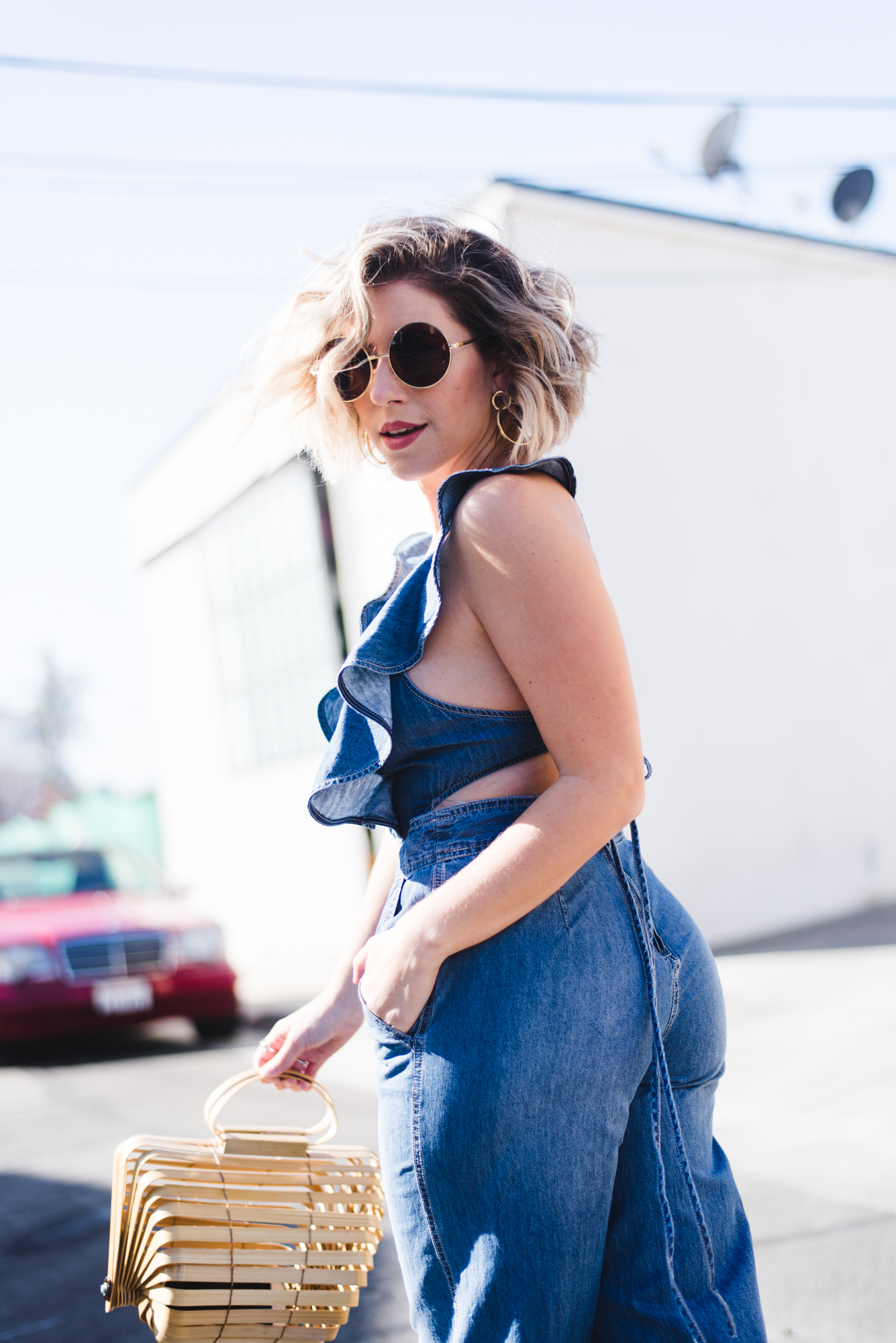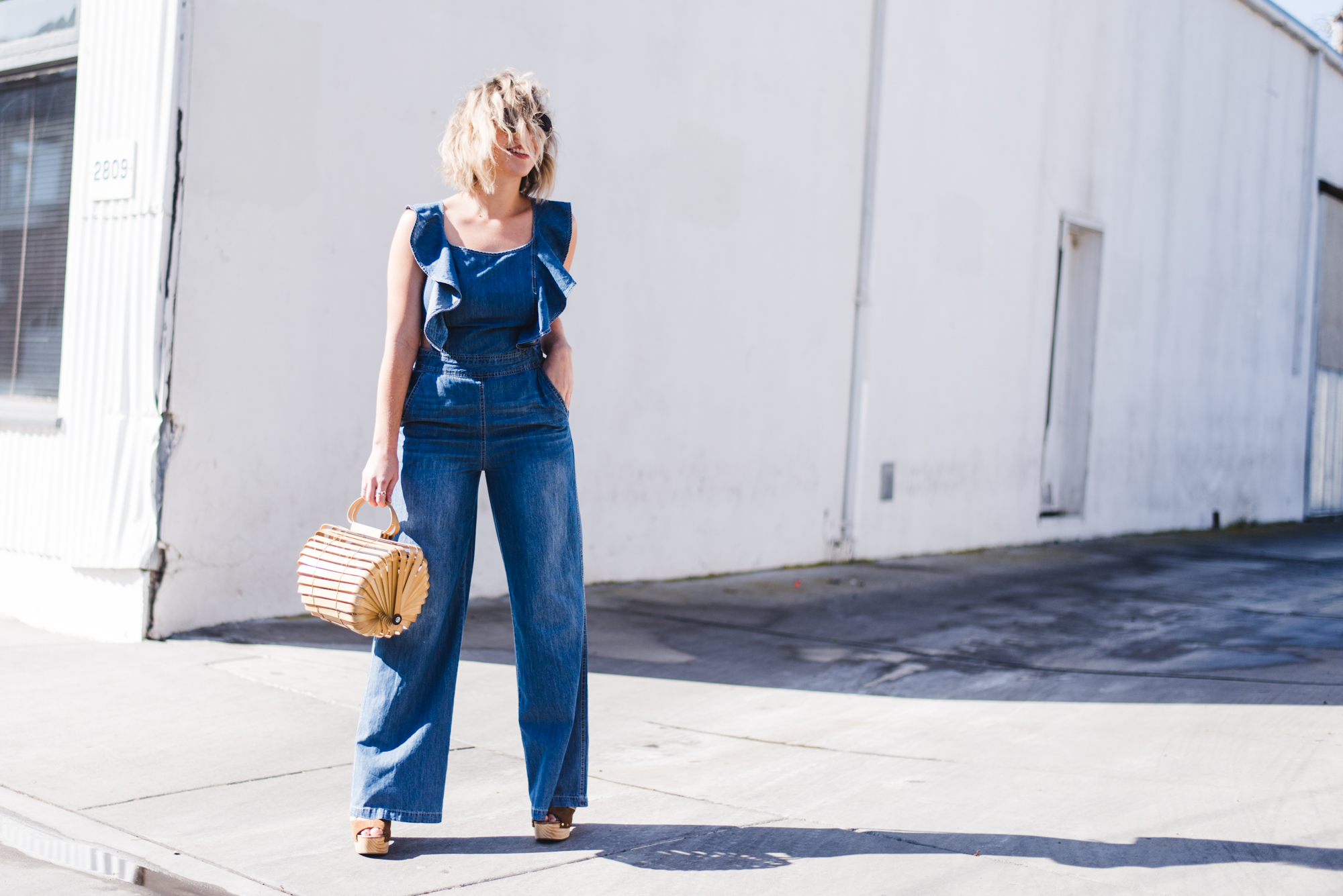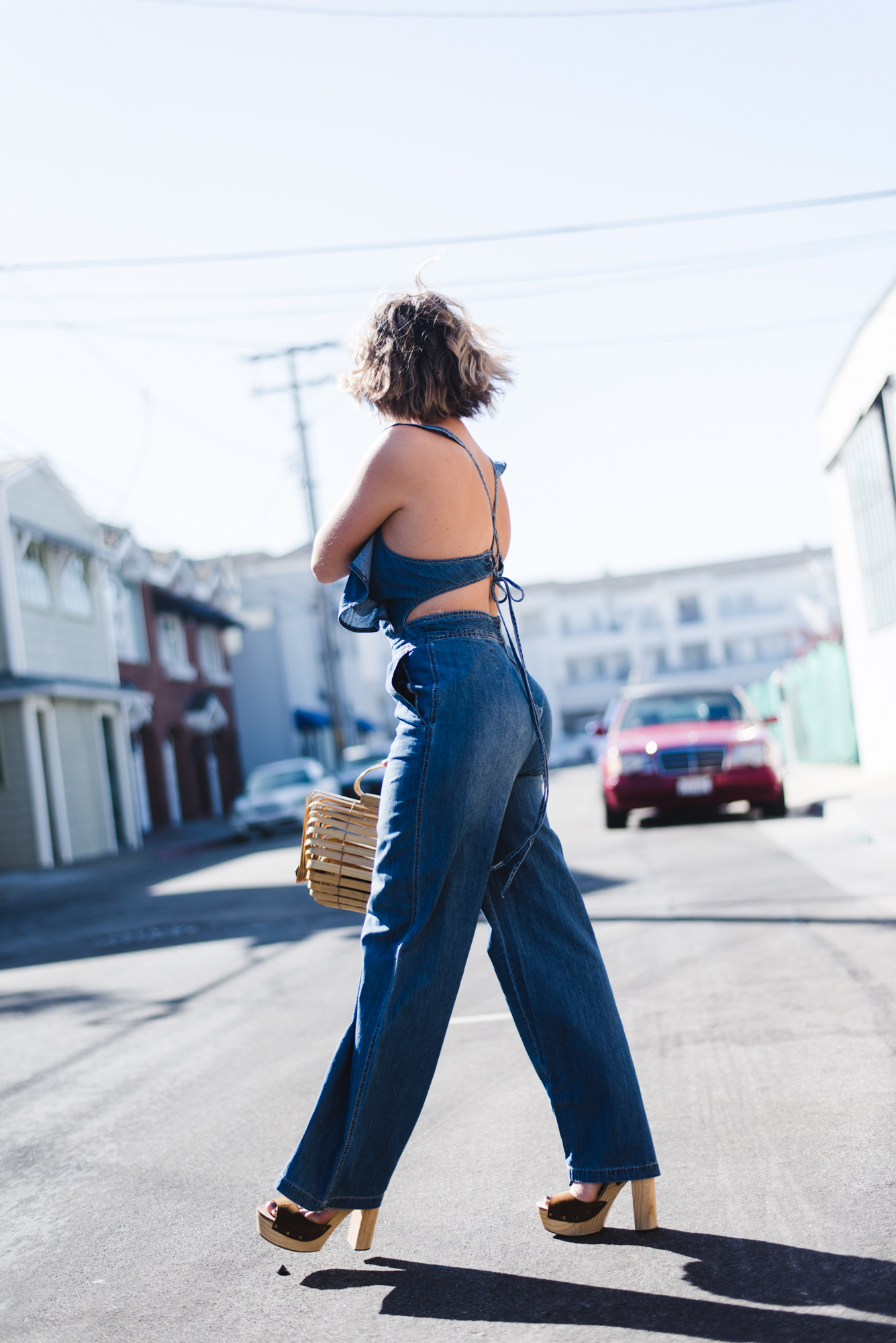 Denim Jumpsuit: Haute Shop
Chambray Shirt
STYLIST TIP: Always think outside the box when restyling any item in your closet! Change up the look of a jumpsuit you own by adding a chambray shirt on top. One simple styling trick and your look went from linen jumpsuit to cropped trouser.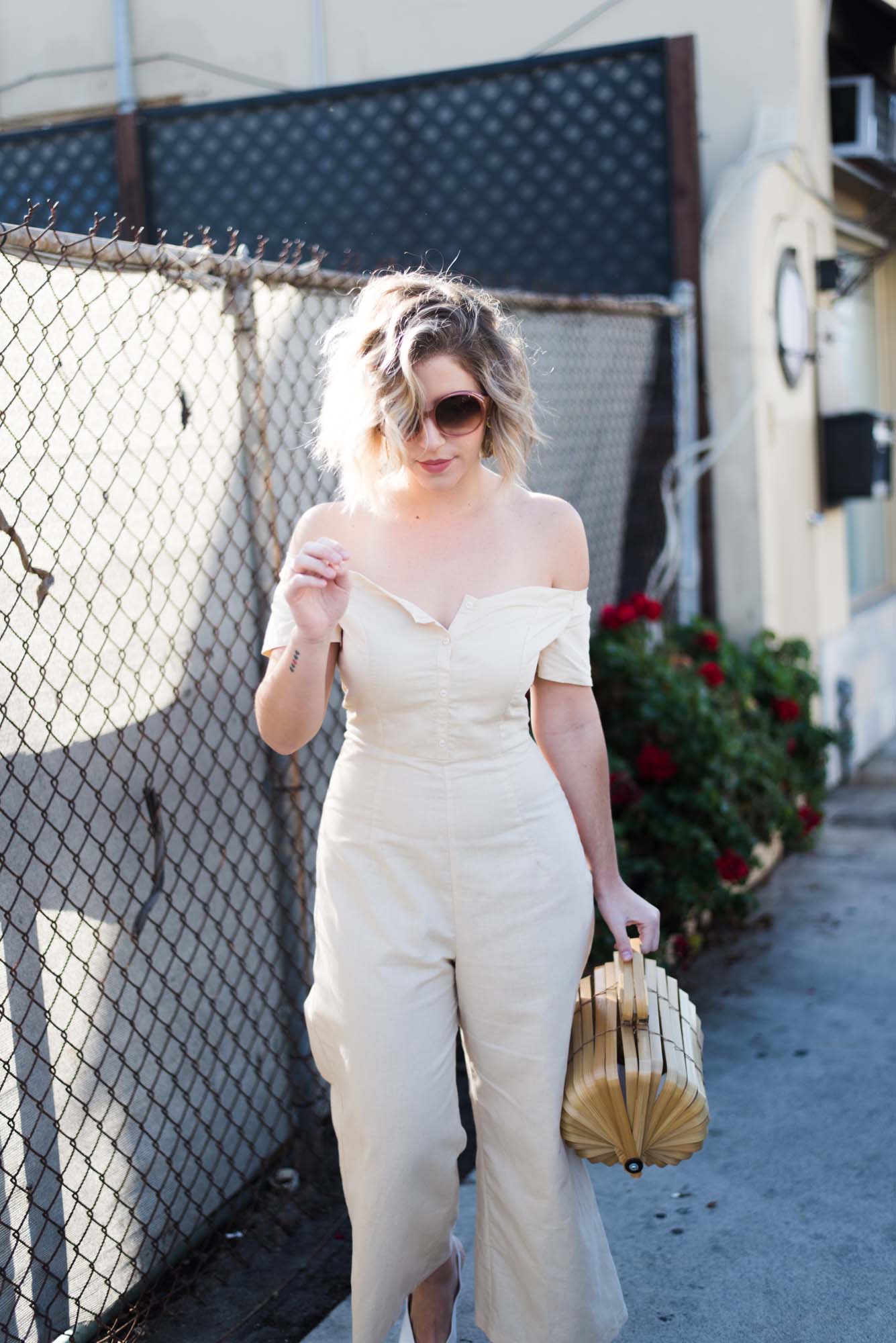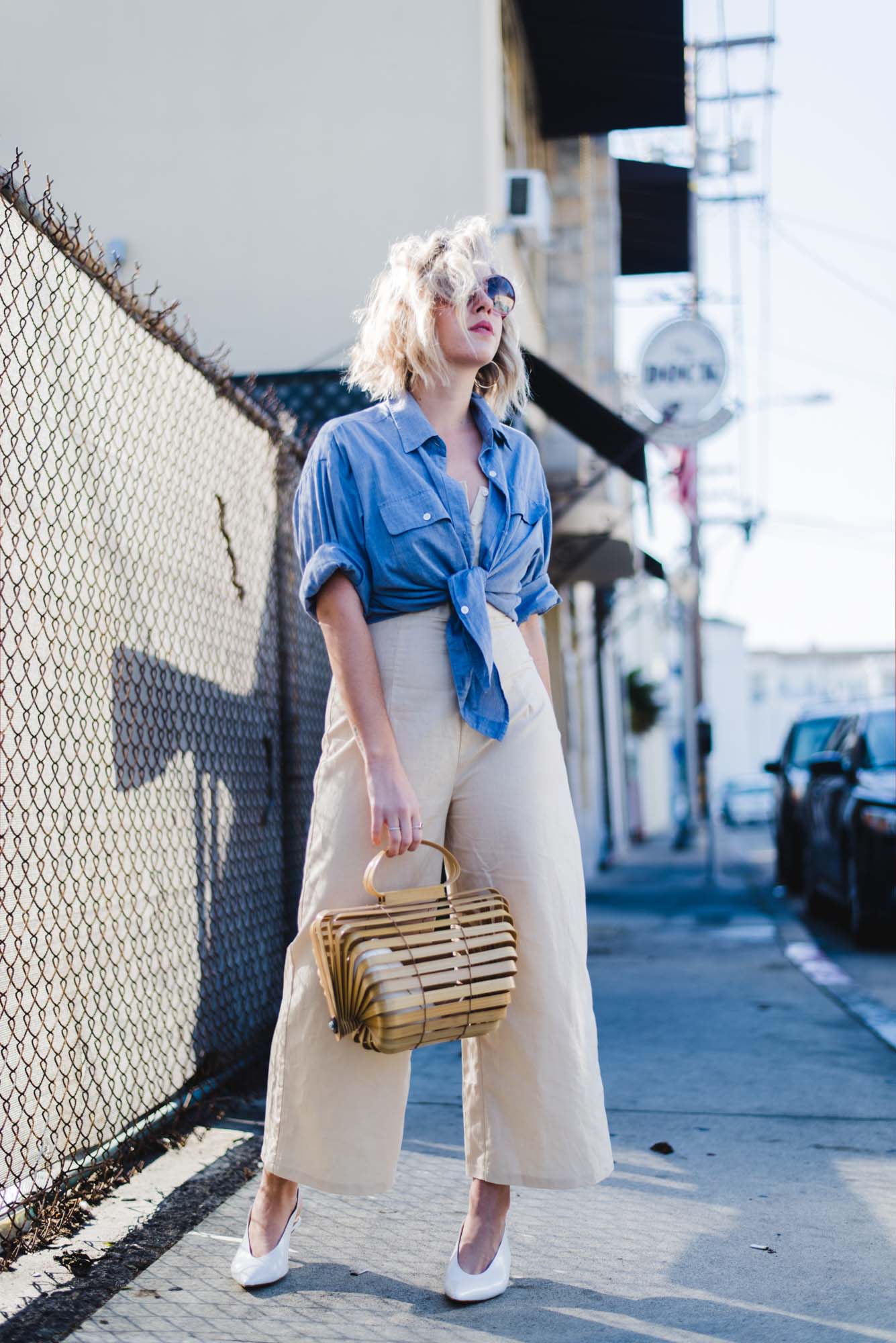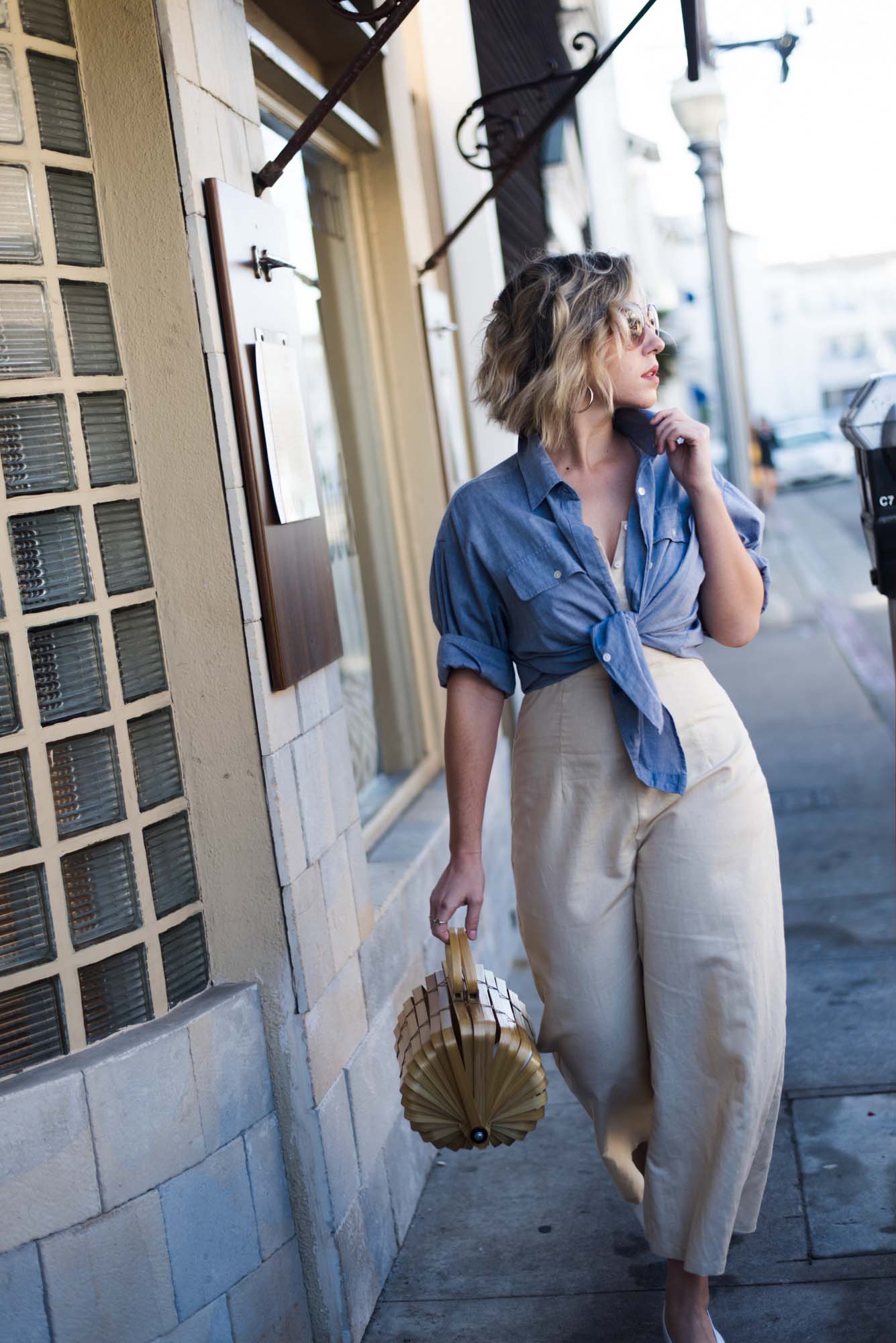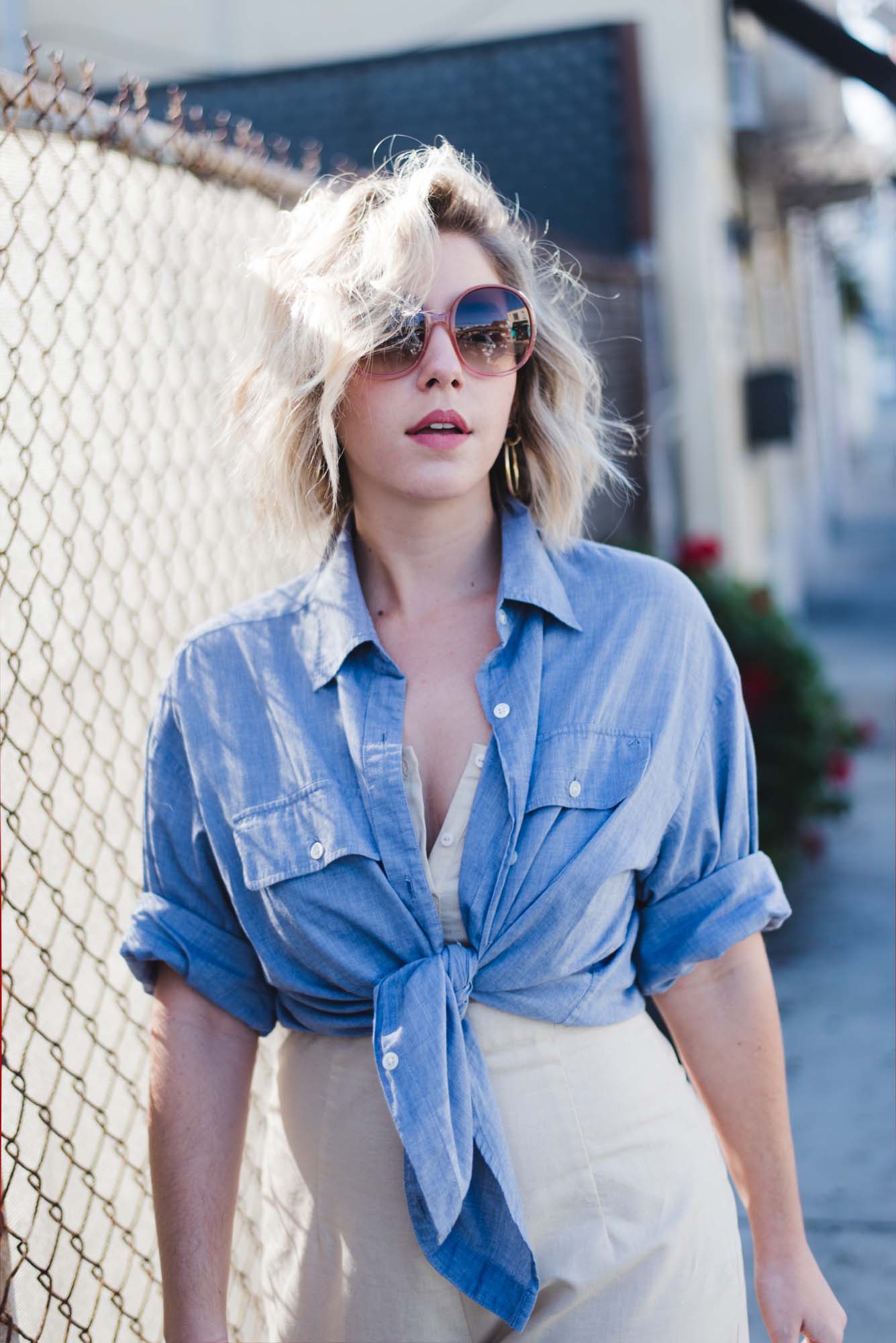 Jumpsuit: CALIStyle via Resurrection// Chambray Button up: similar
High Waisted Black Skinny
A high waisted black skinny is a closet essential for sure! Every girl needs a pair.
STYLIST TIP: If you're wearing a long flowing top, pair it back with your skinny jeans to balance the outfit. Also, try only buttoning a few buttons at the top to help accentuate your shape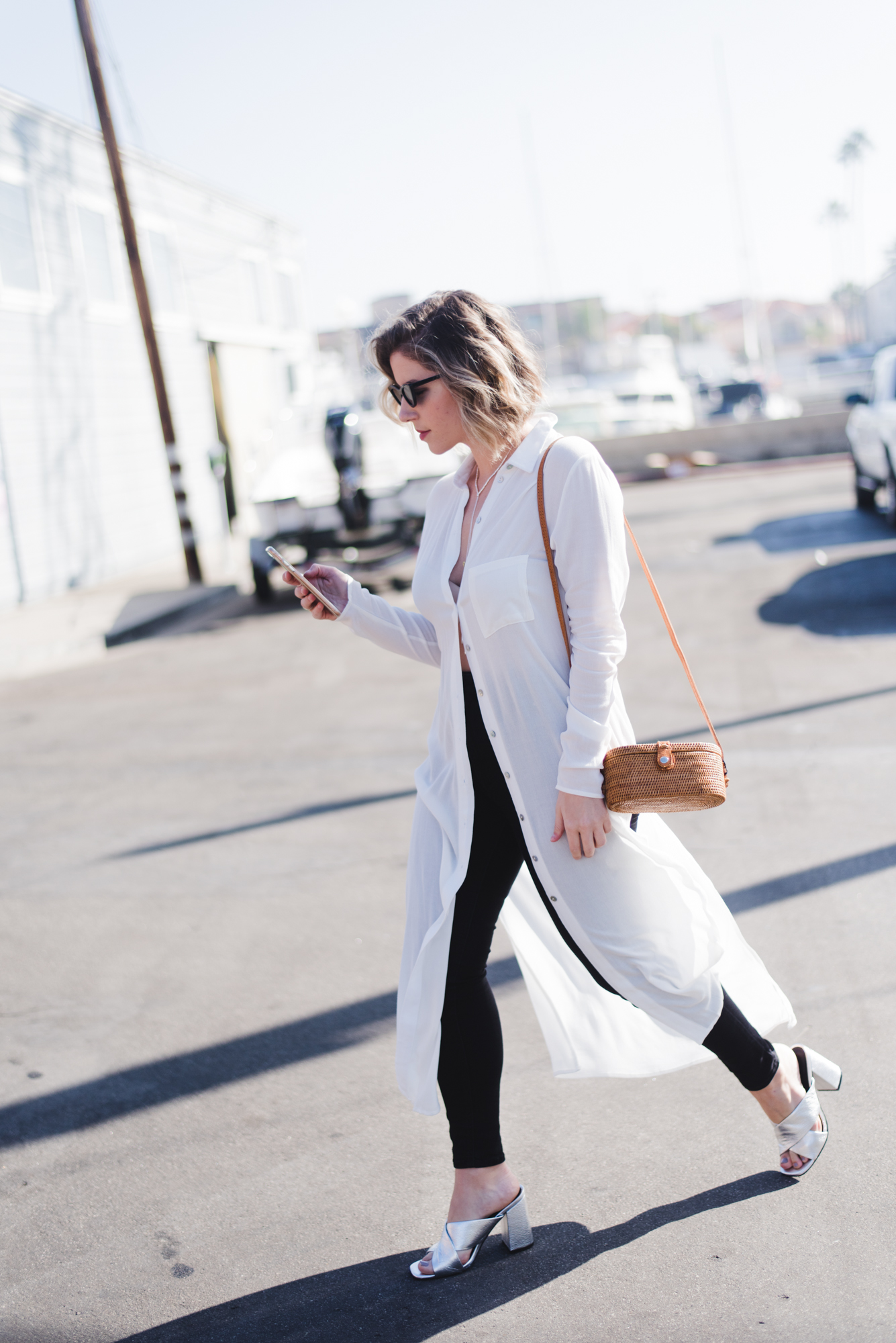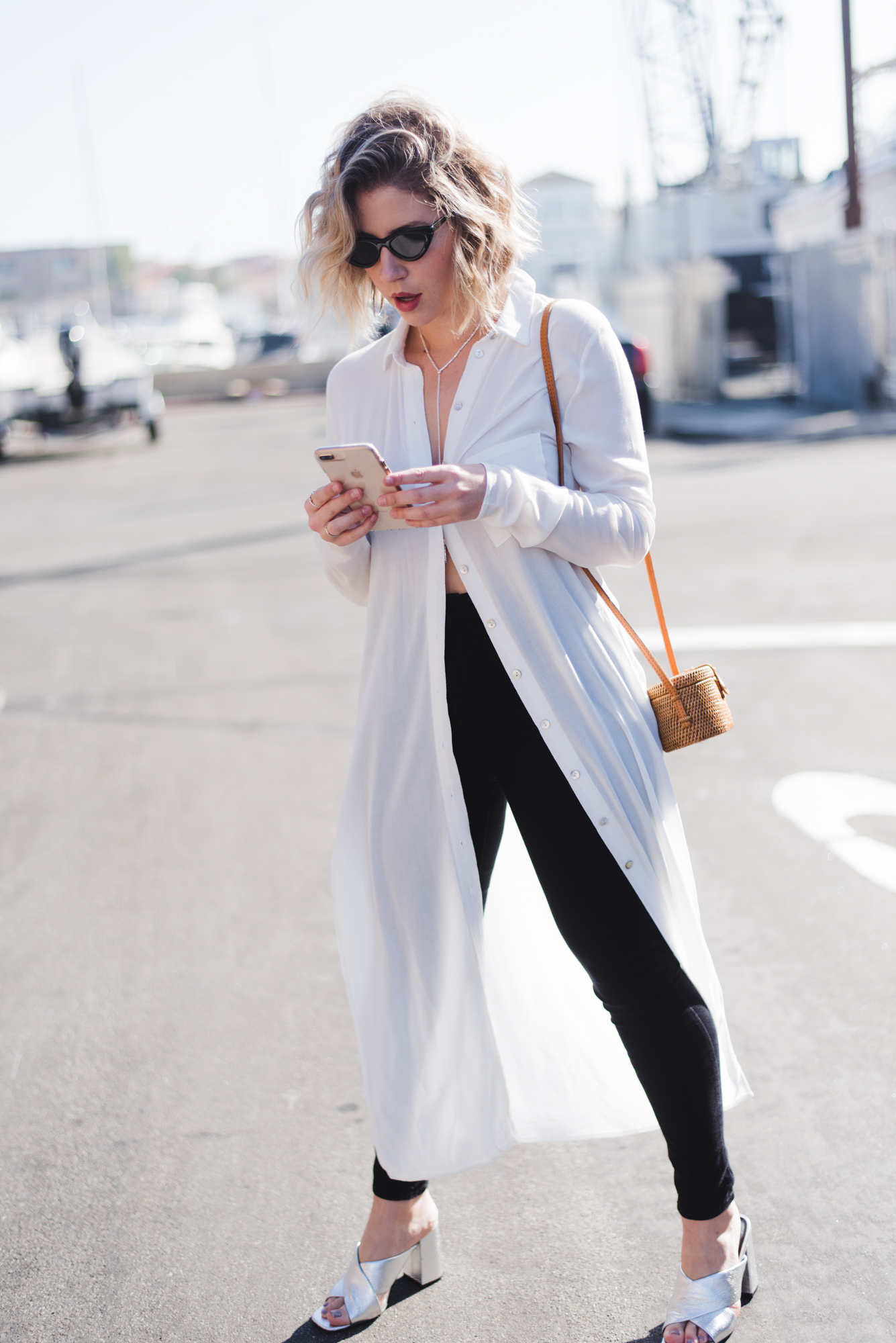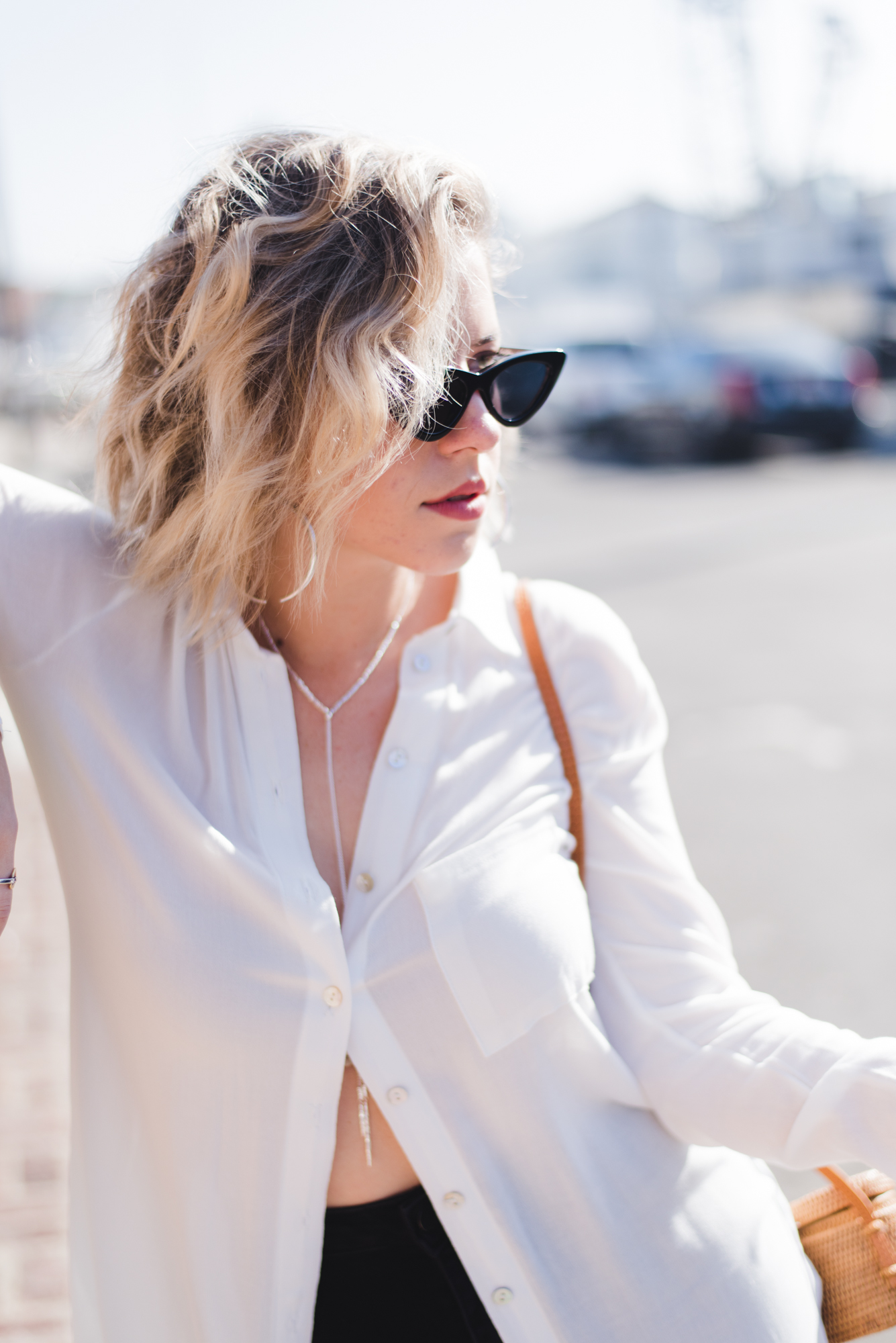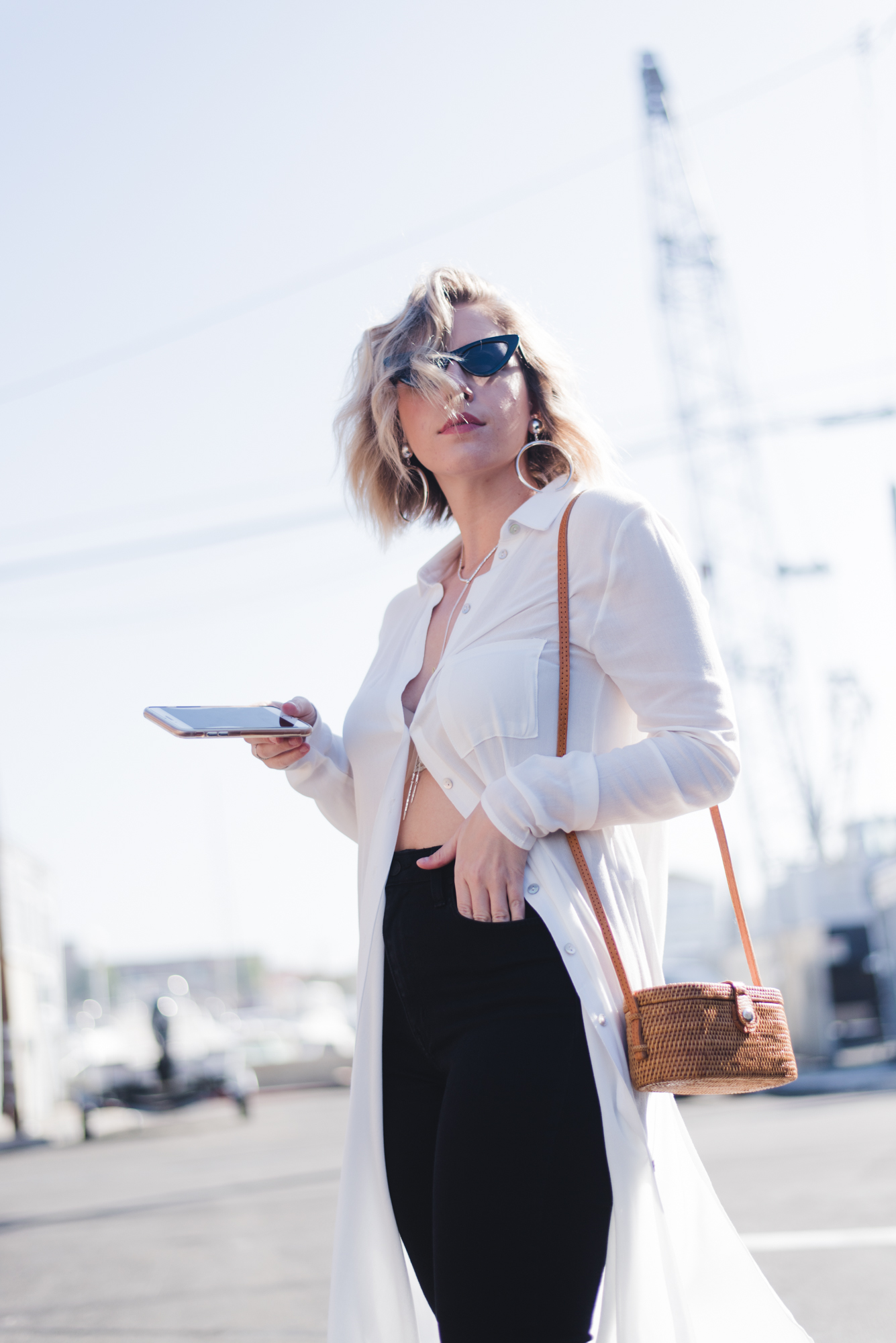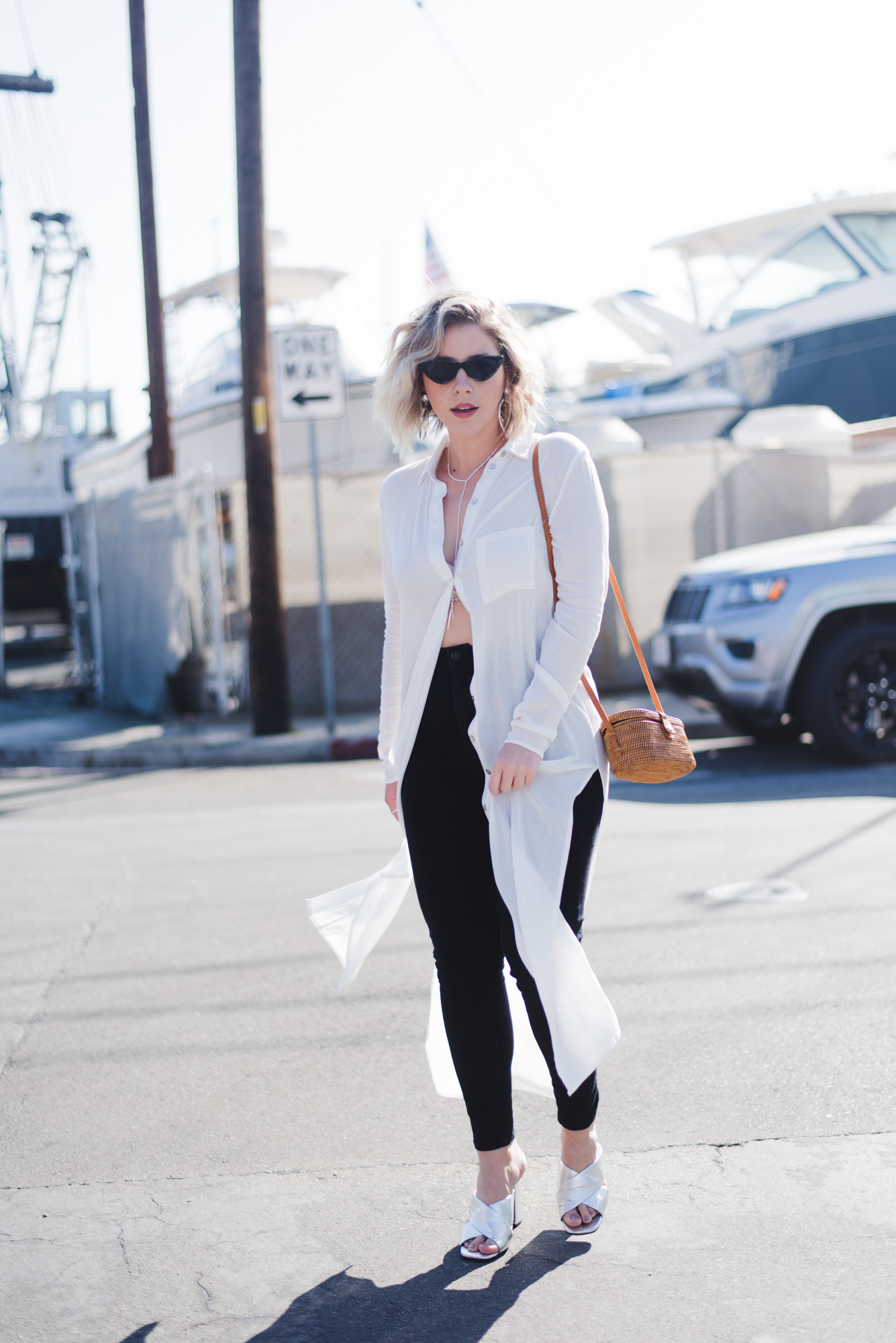 Top | Kimono: Sage the Label// Black Skinny Jeans: similar via Resurrection// Necklace: Gorjana// Sunglasses: LeSpec
Denim Jacket
Denim jackets are kind of like jeans in the sense it's not a bad idea to have a few different styles and colors. But whether its fitted, cropped, oversized, dark or light wash denim, every girl needs at least one denim jacket in her closet! My current go-to is an oversized denim jacket. It always adds that little touch of edge, especially over something sweet like this mini dress.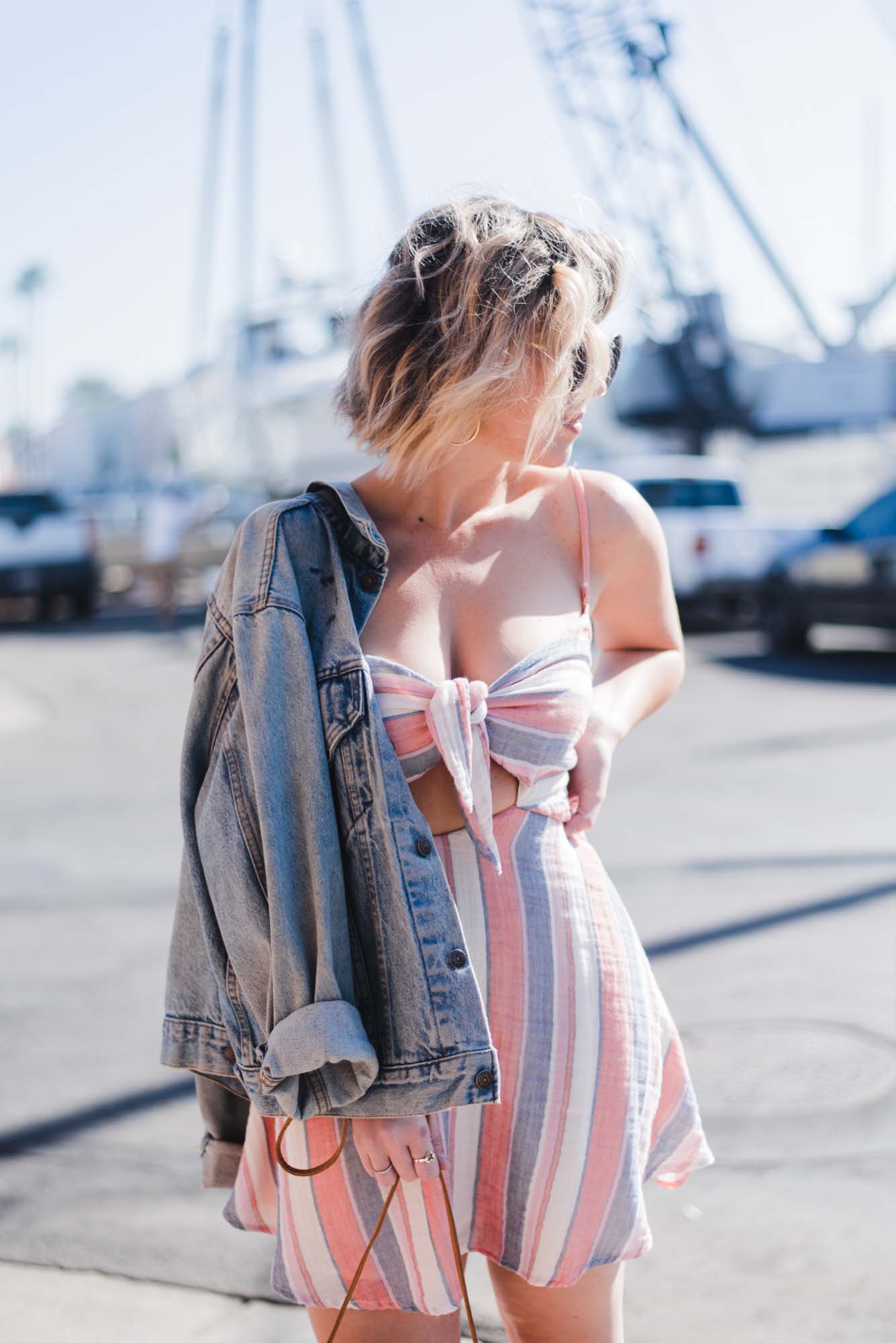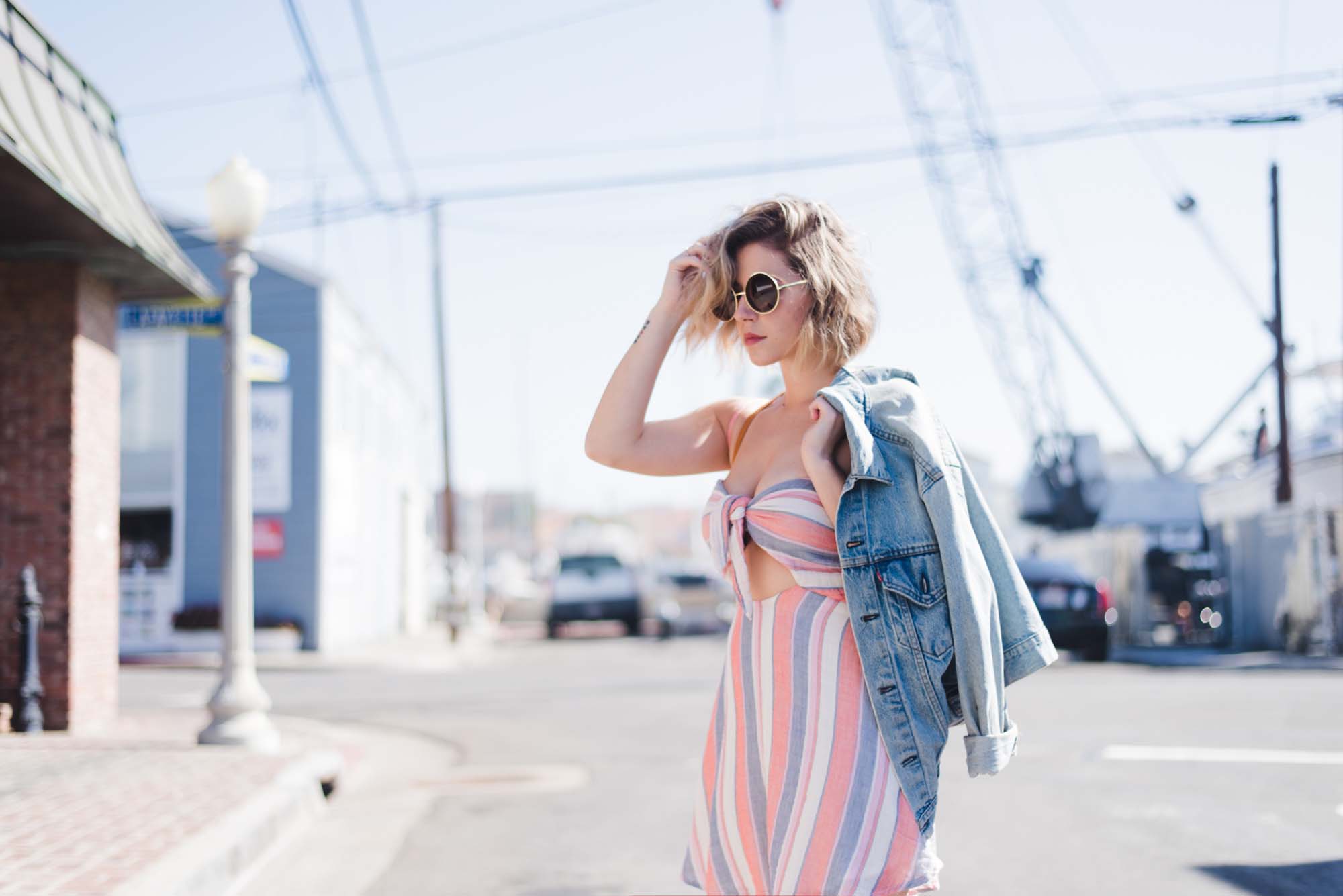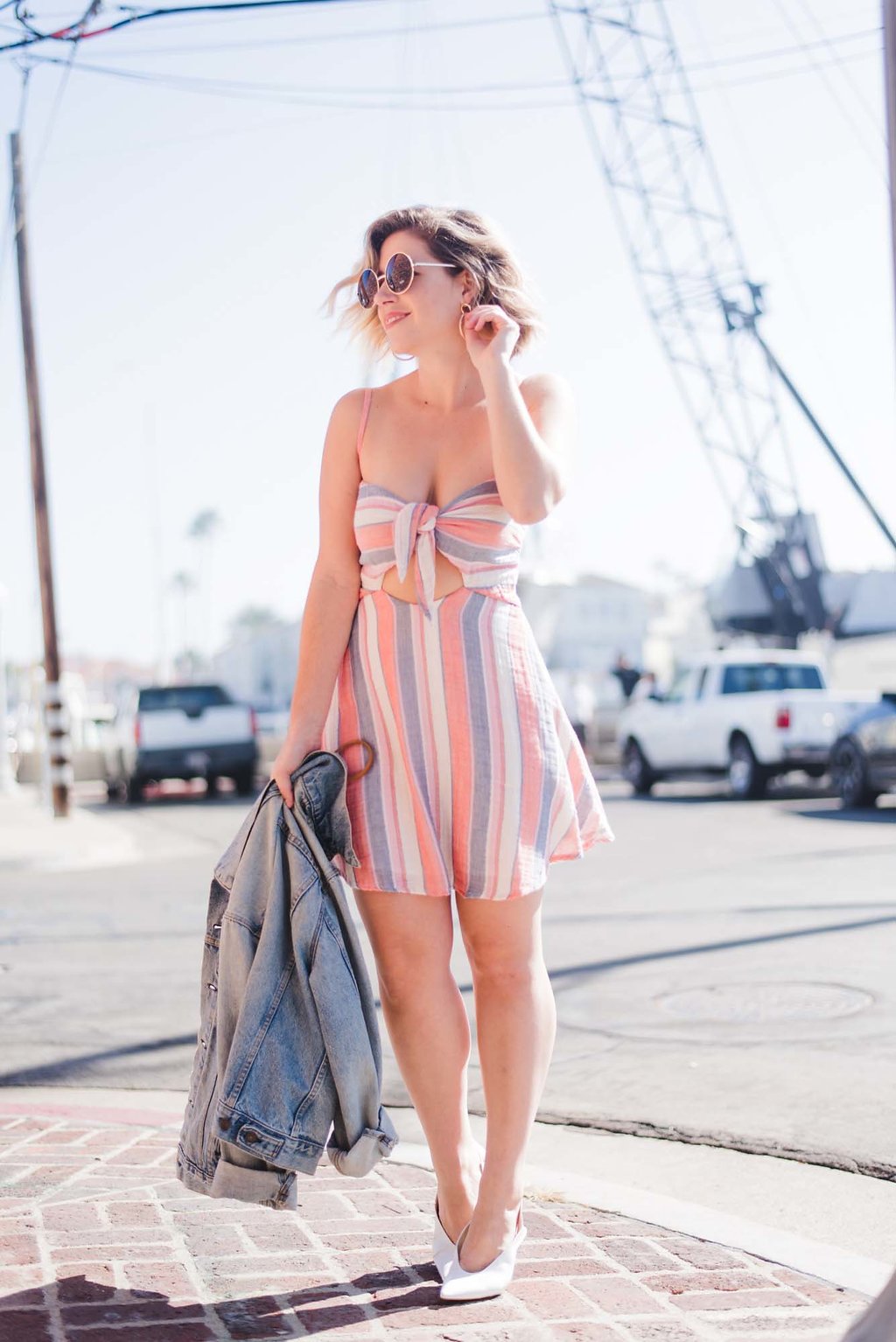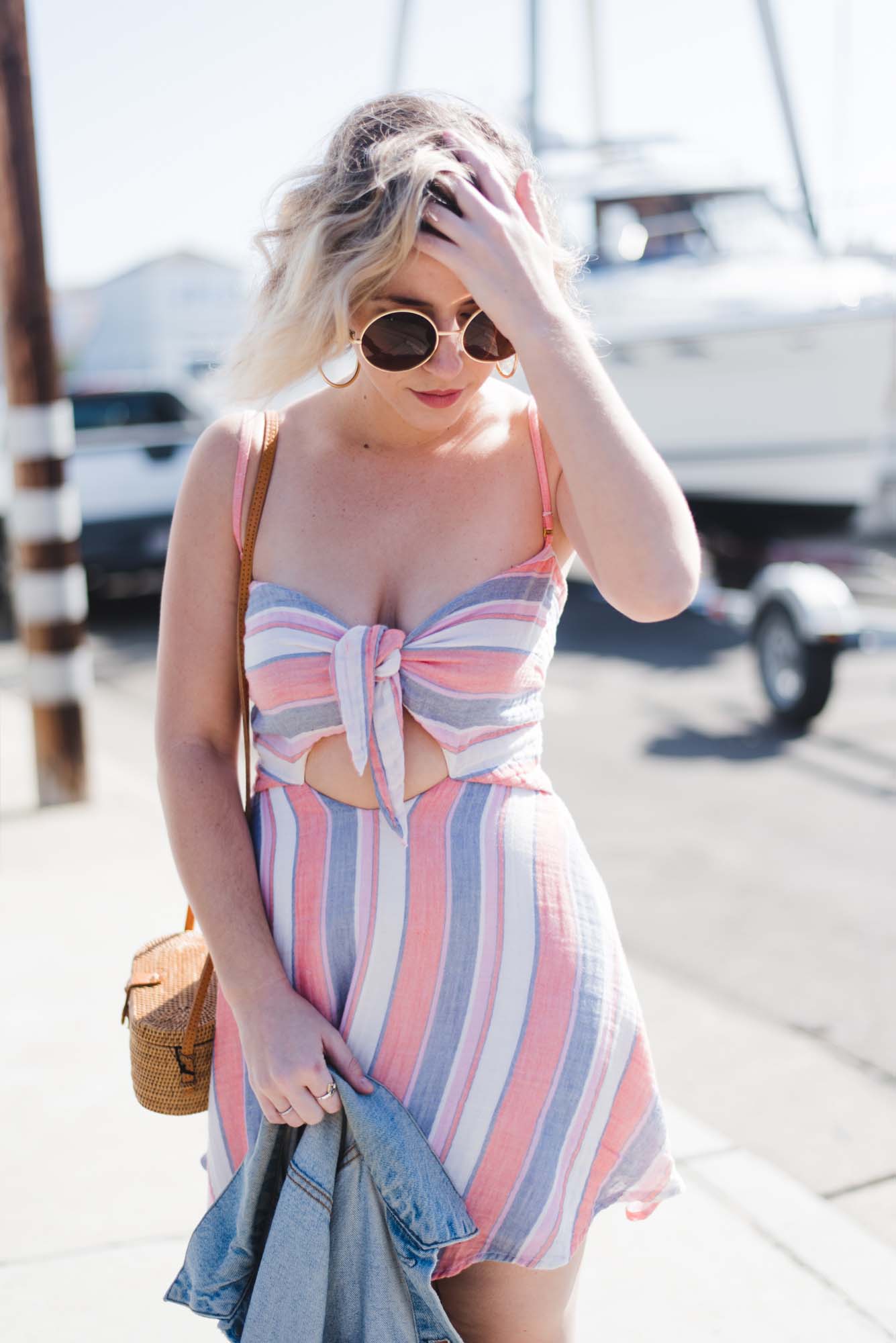 Dress: Beach Riot// Bag: Faithfull the Brand via Resurrection// Vintage Levi's Jacket
Trend Denim
Confession.. I used to be a skinny jeans only girl. Not because I didn't love certain trends styles; but I have a butt and thighs and I used to think they were the only jeans that looked good on me. But I have since changed my tune! I just kept trying styles that I loved on other people and now my skinny jeans are getting a break!
Must have trend denim I'm loving and that you need in your closet this year: tie waist and cropped flares!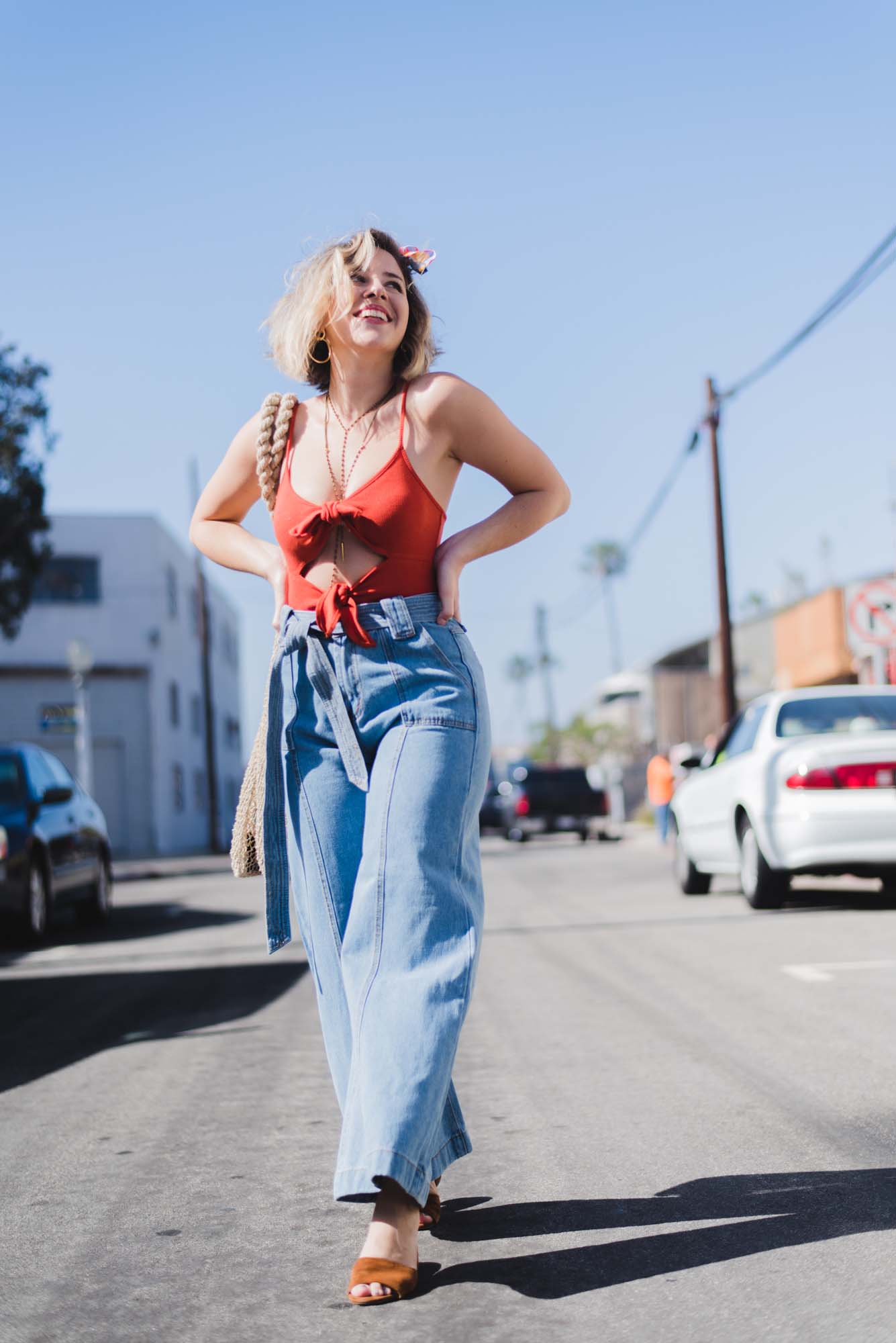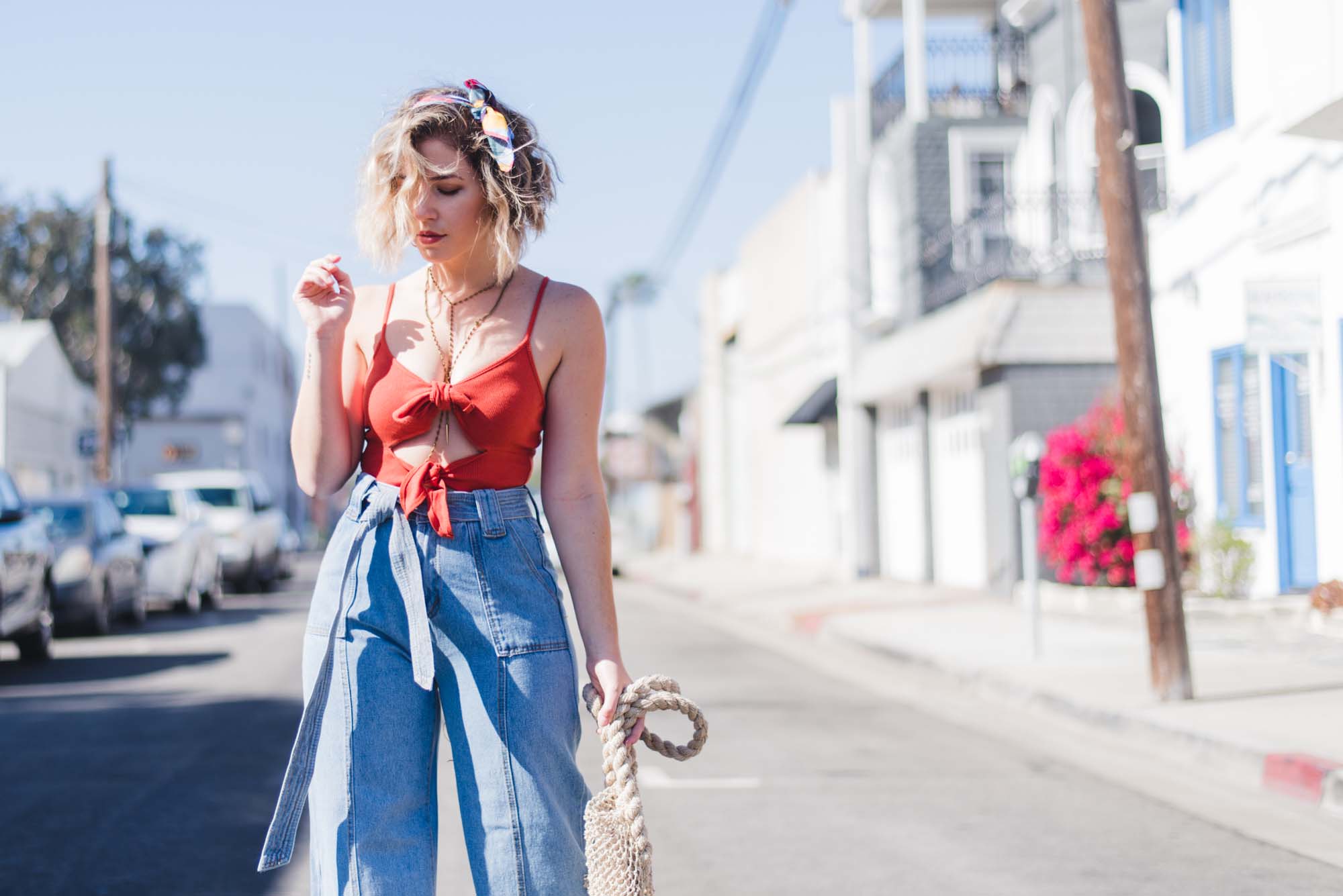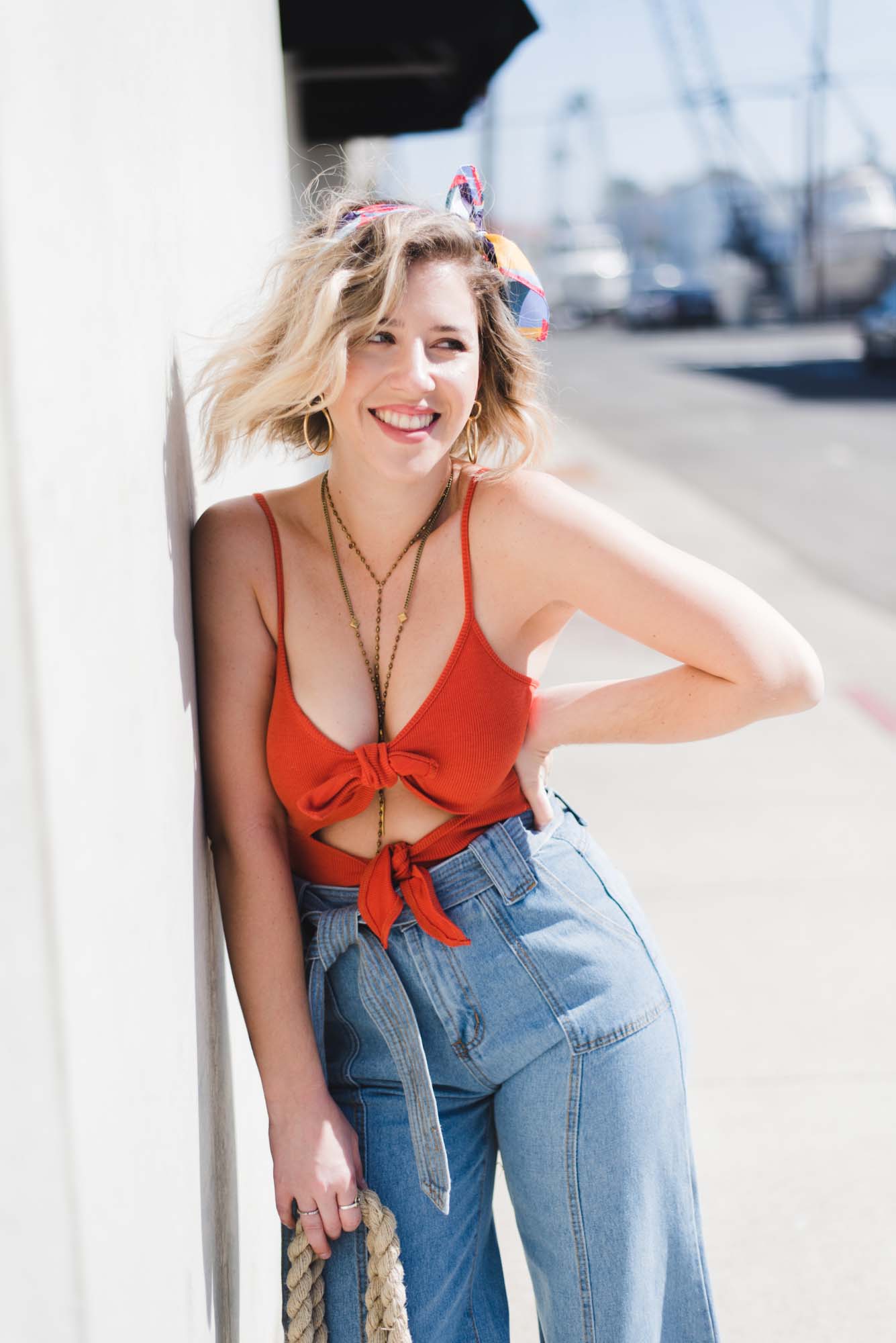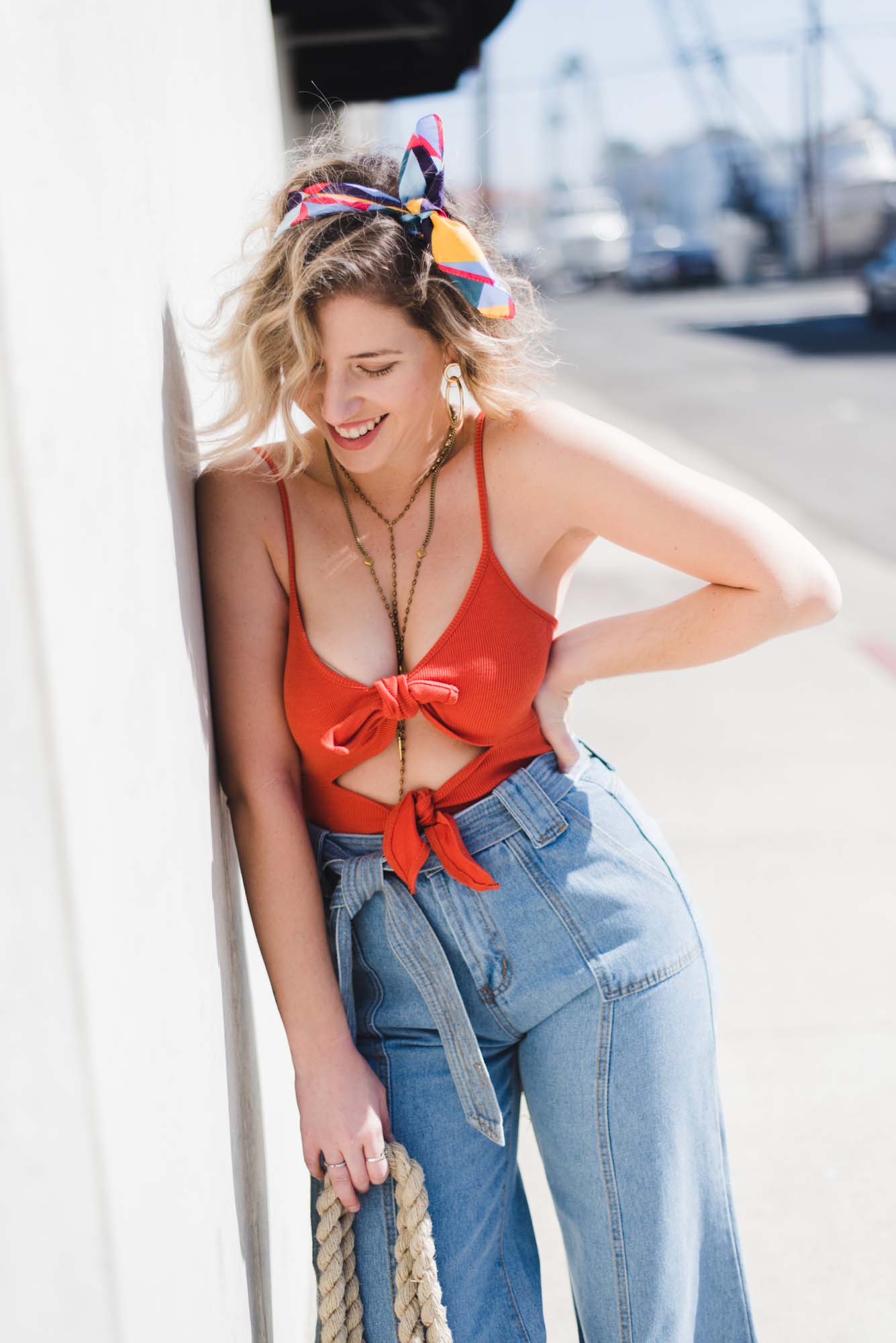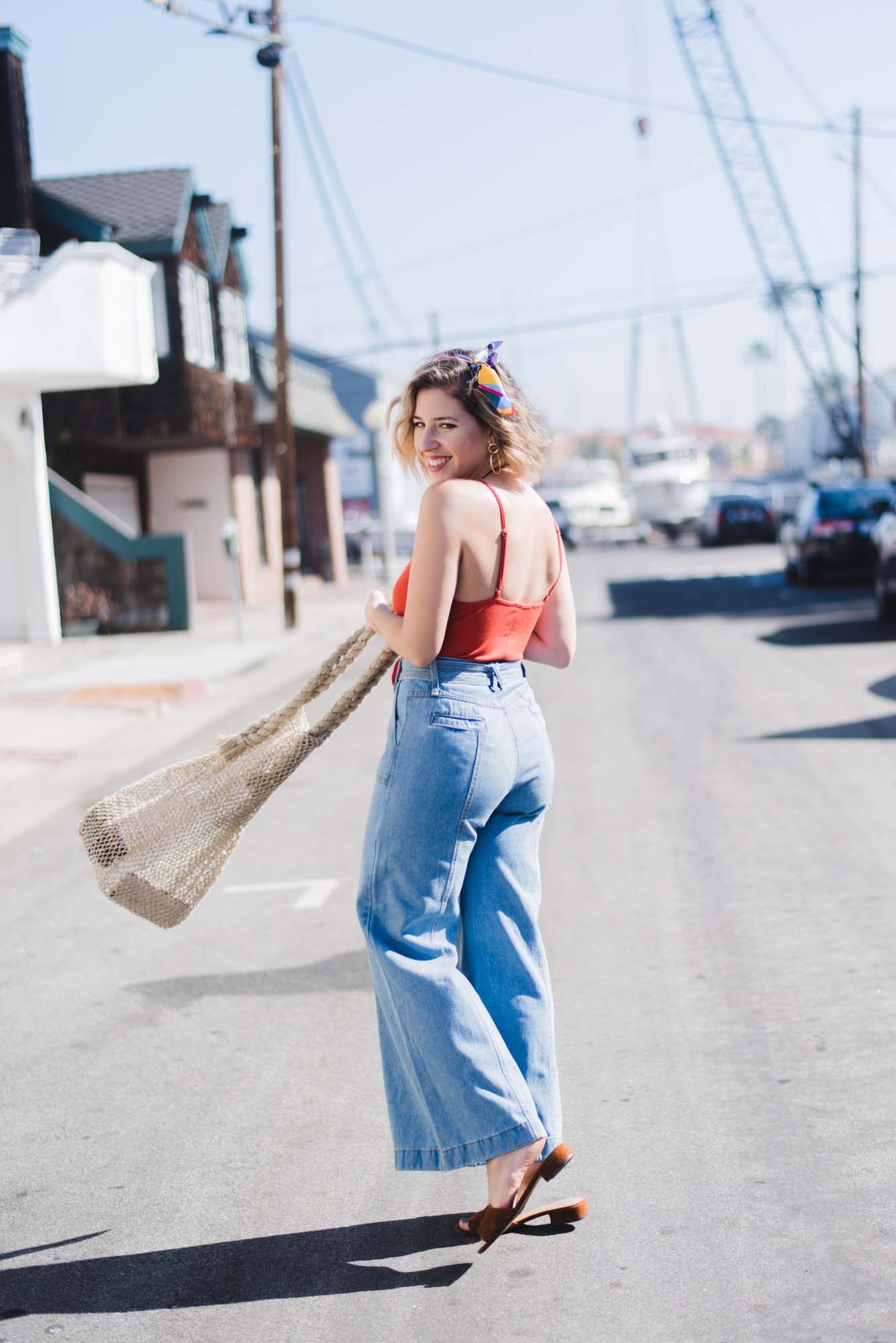 High-waisted Wide-leg Denim: Sage the Label // Bodysuit: CALIstyle via Resurrection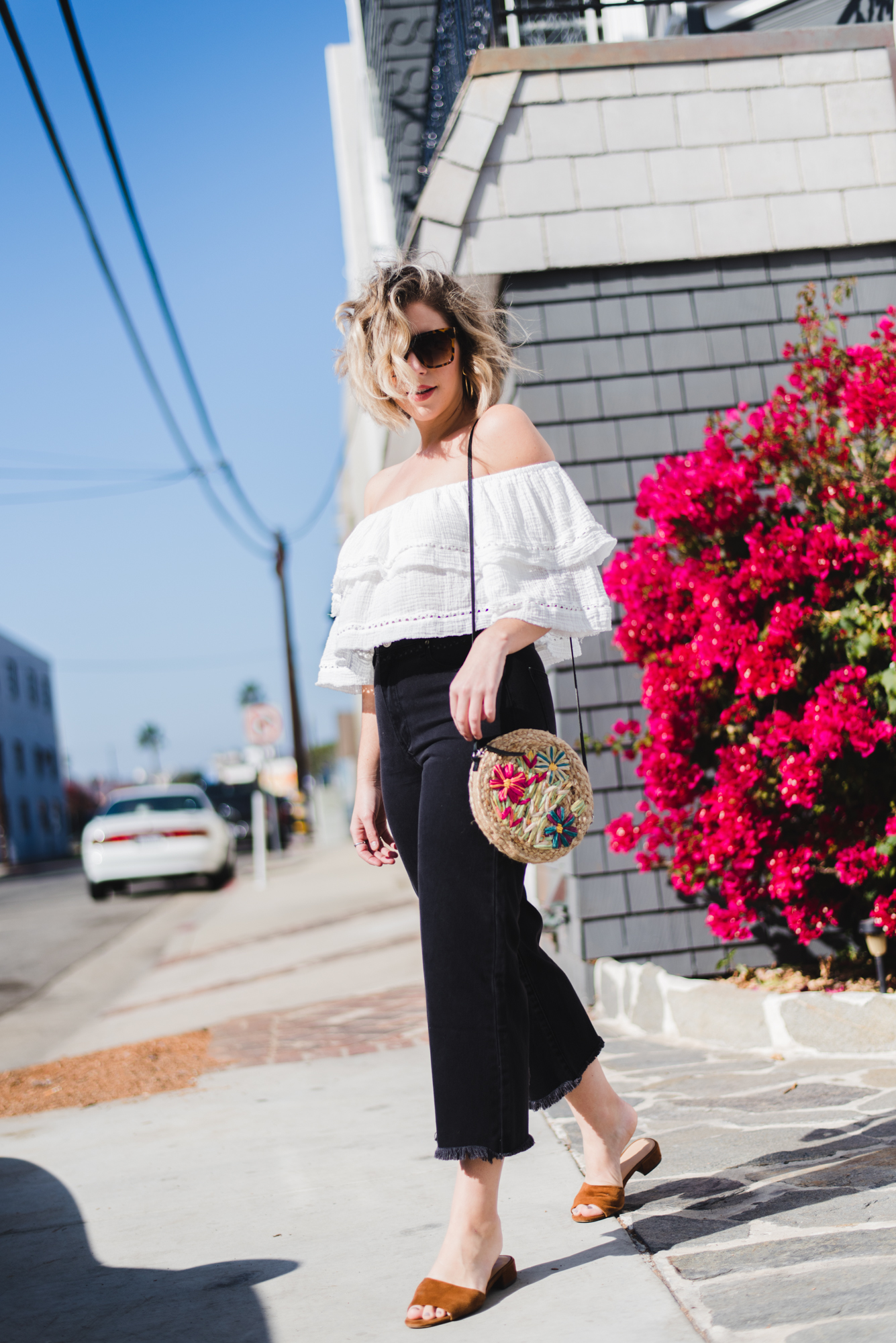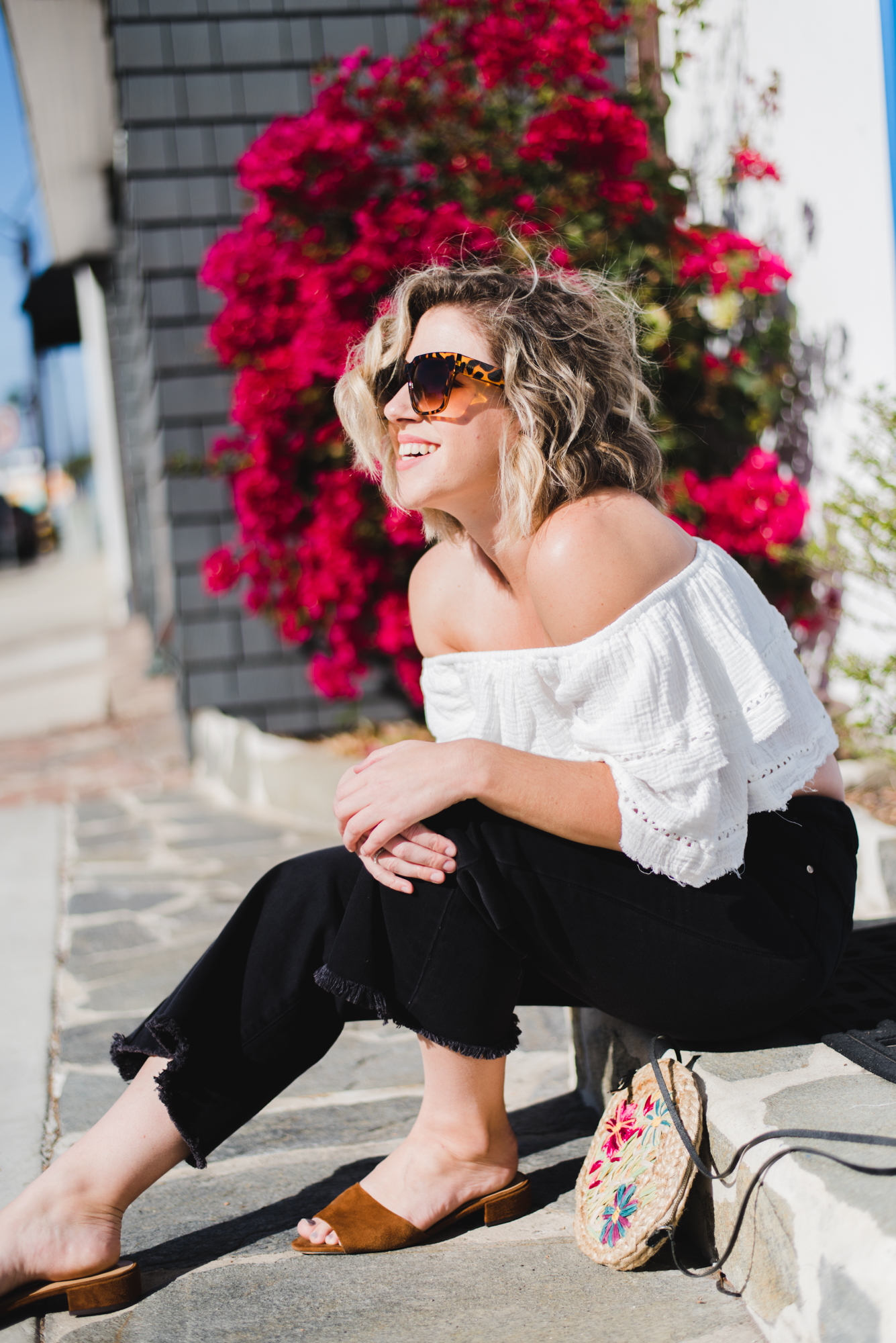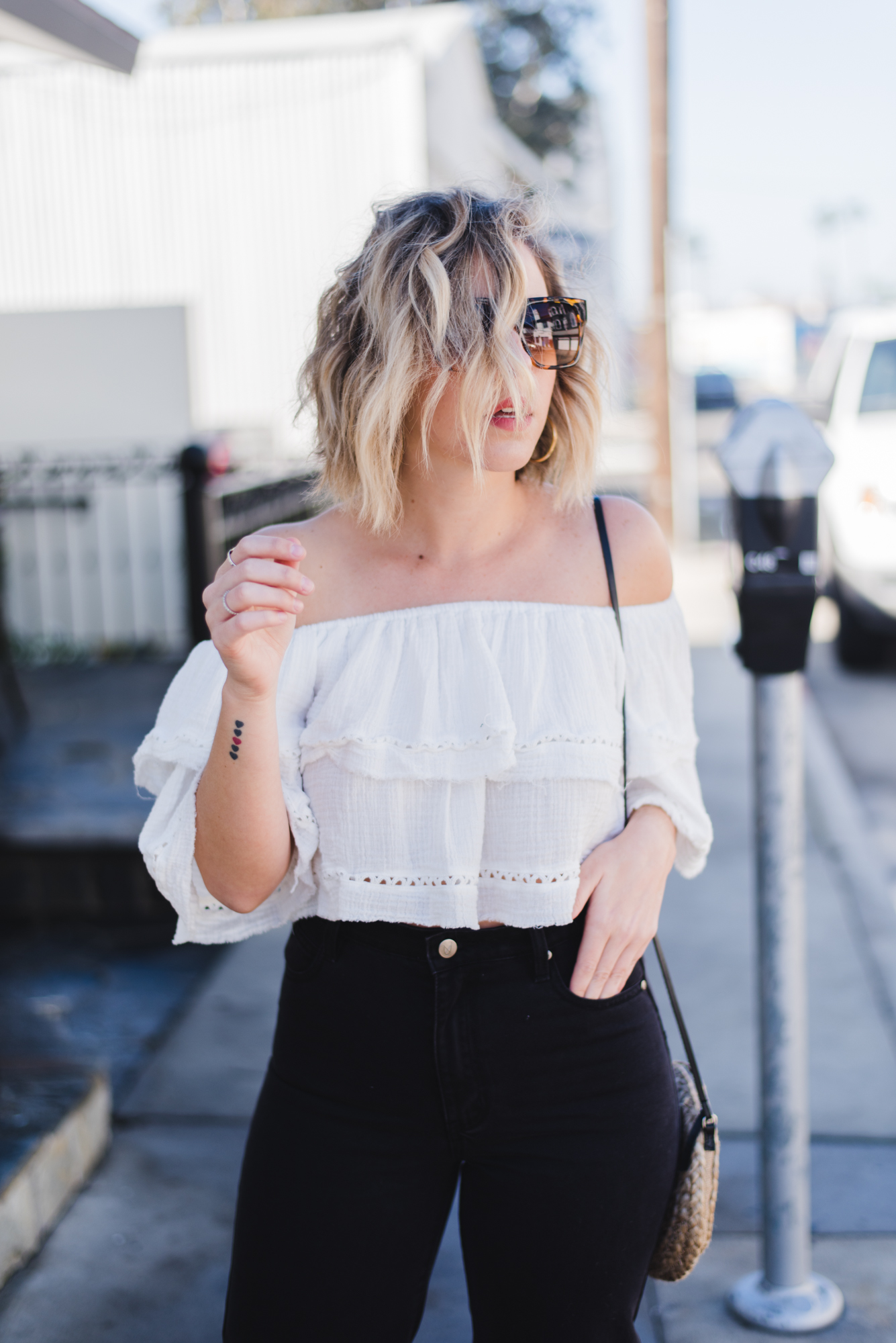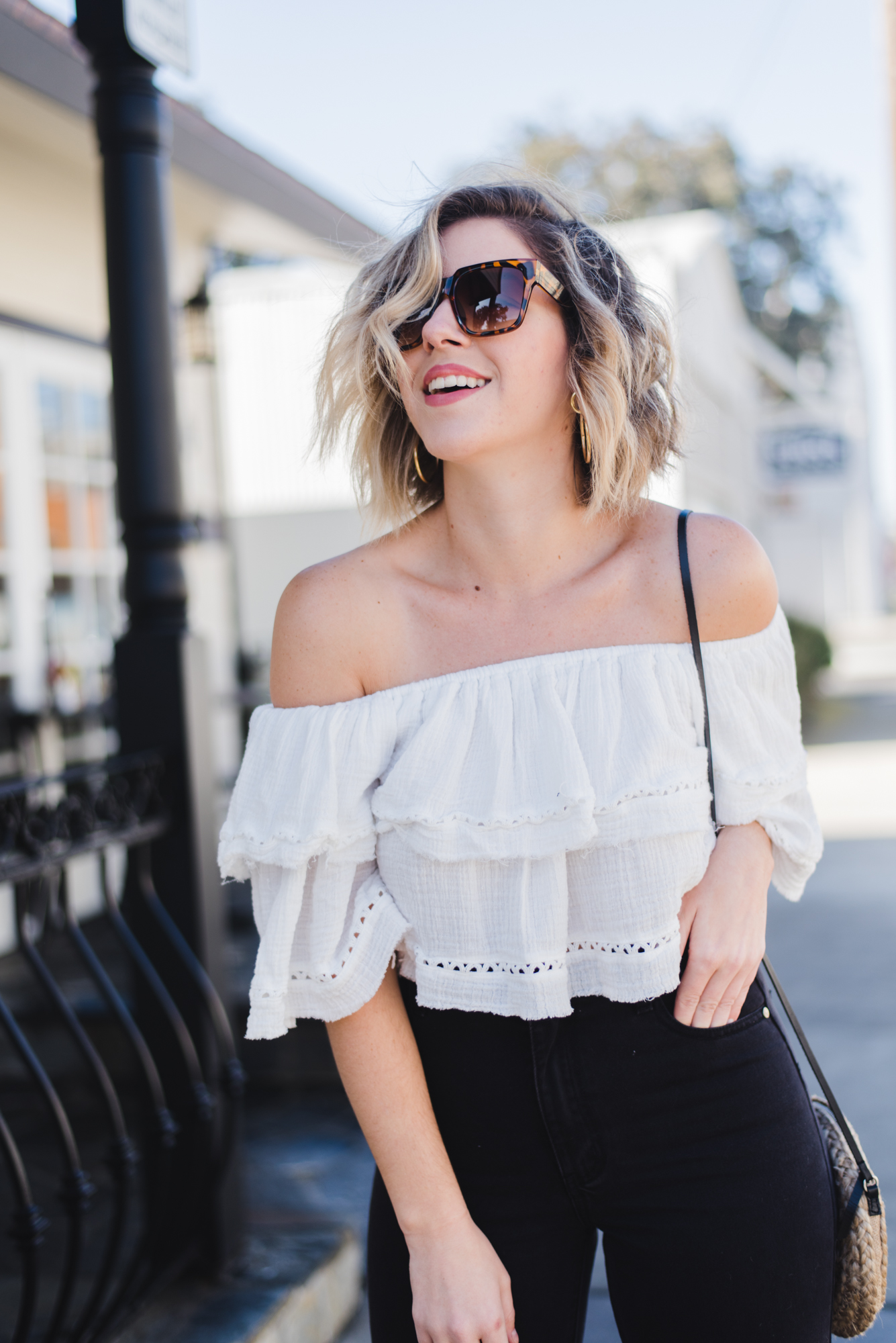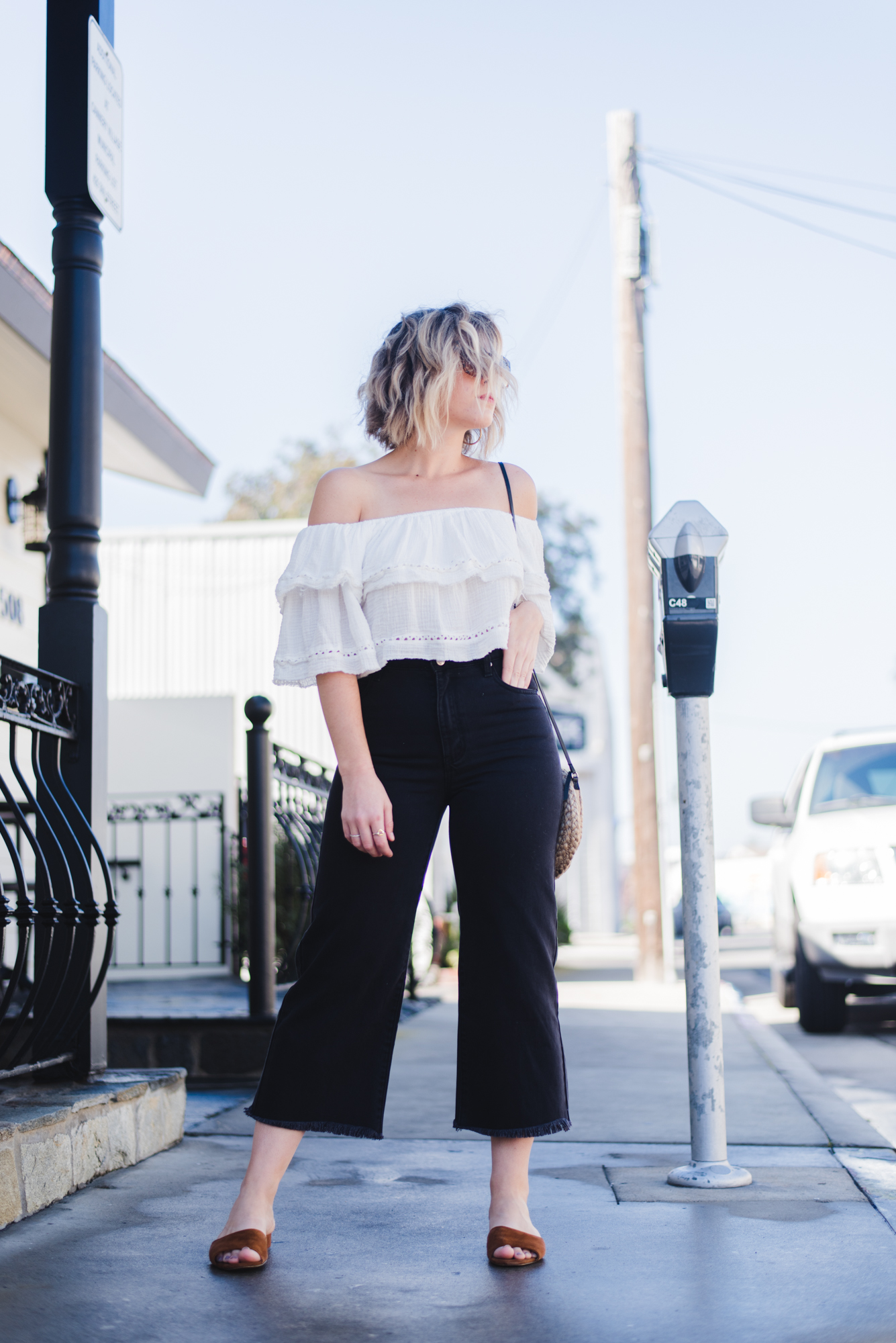 Top: Some Days Lovin// Denim Culottes: MPD// Necklaces: Rope the Moon all via Style Society AVAILABLE IN STORE
Colored Denim
Colored denim is a fun way to mix it up even if you stick to a particular style of denim. But it never hurts to try something fun like a colored denim overall!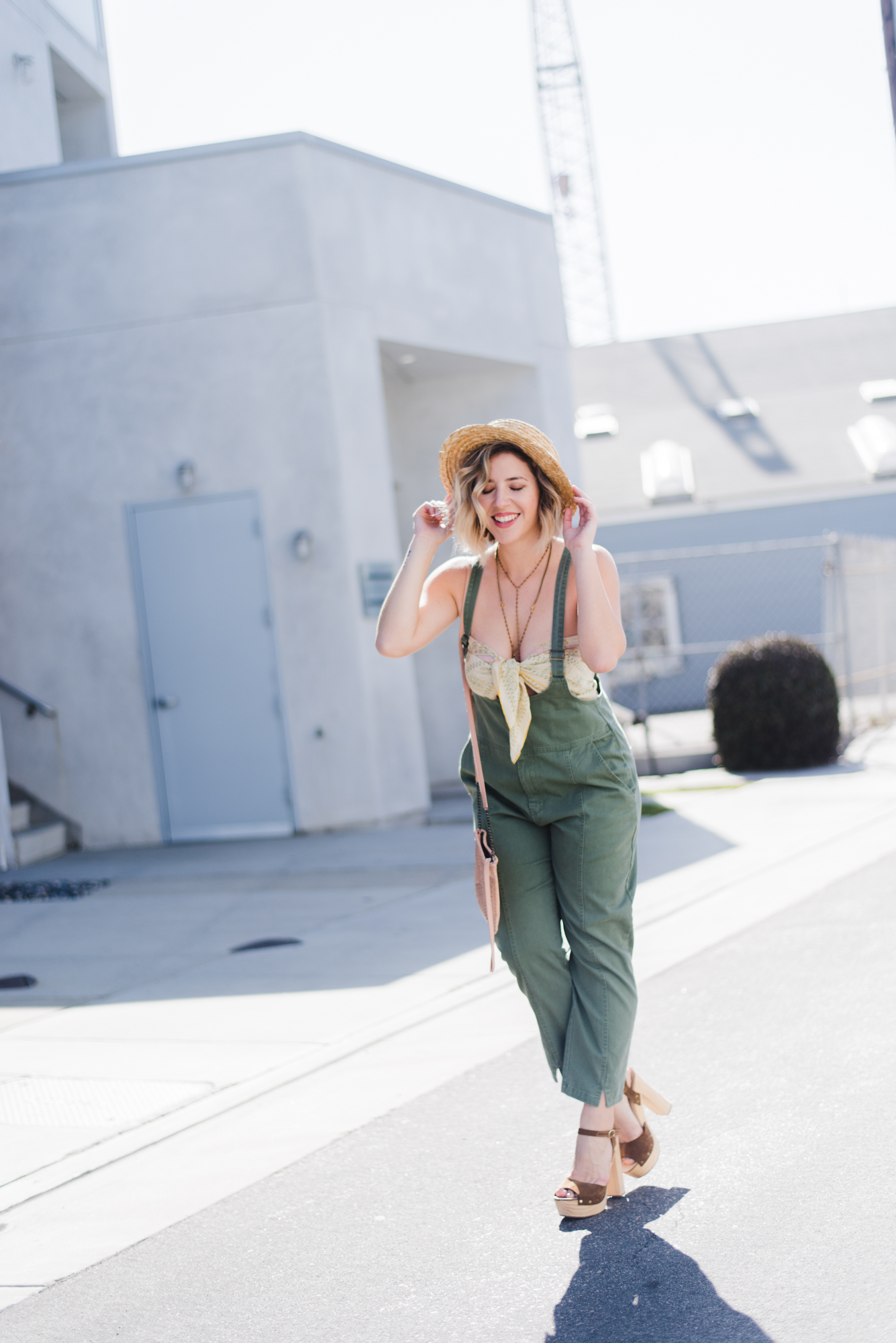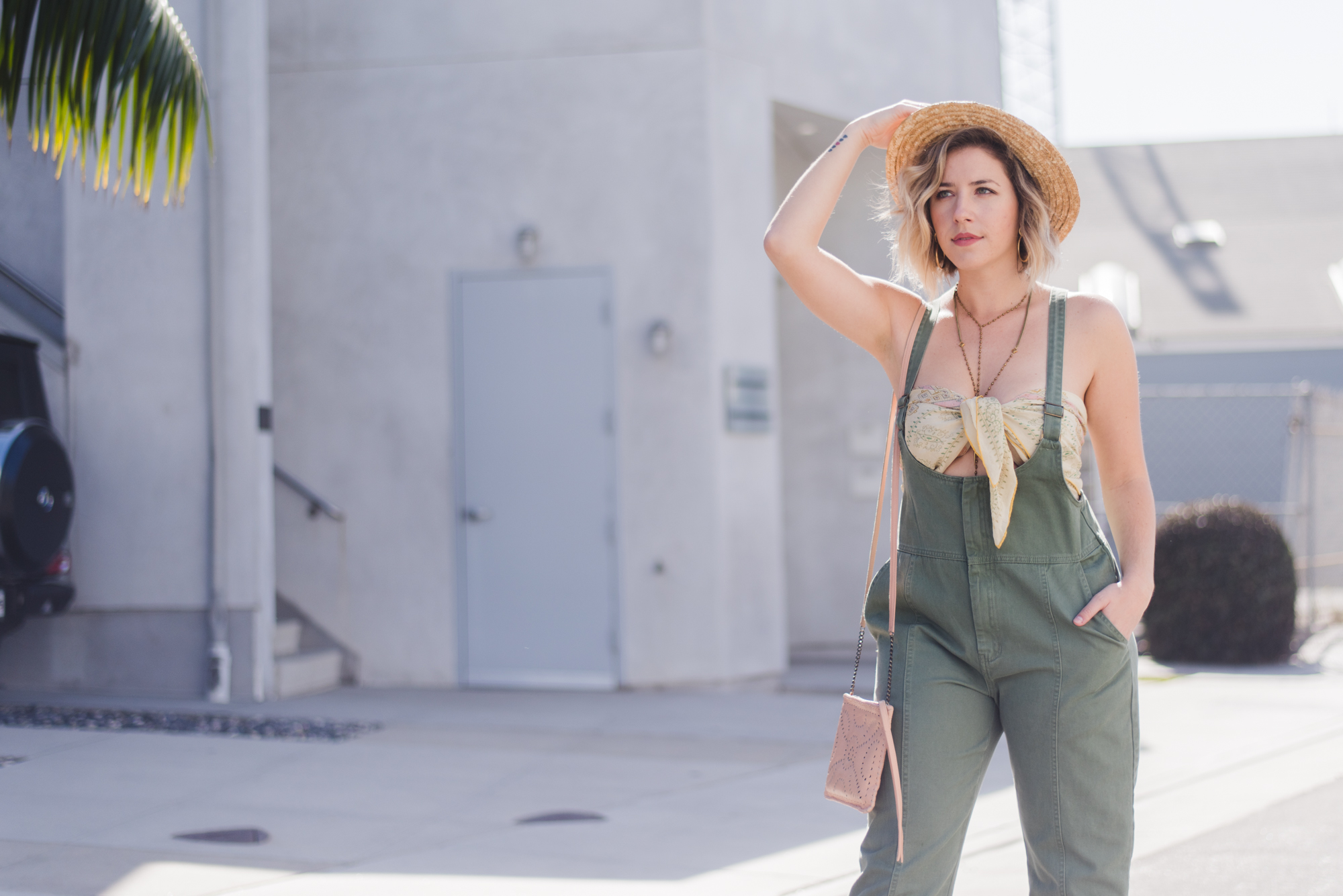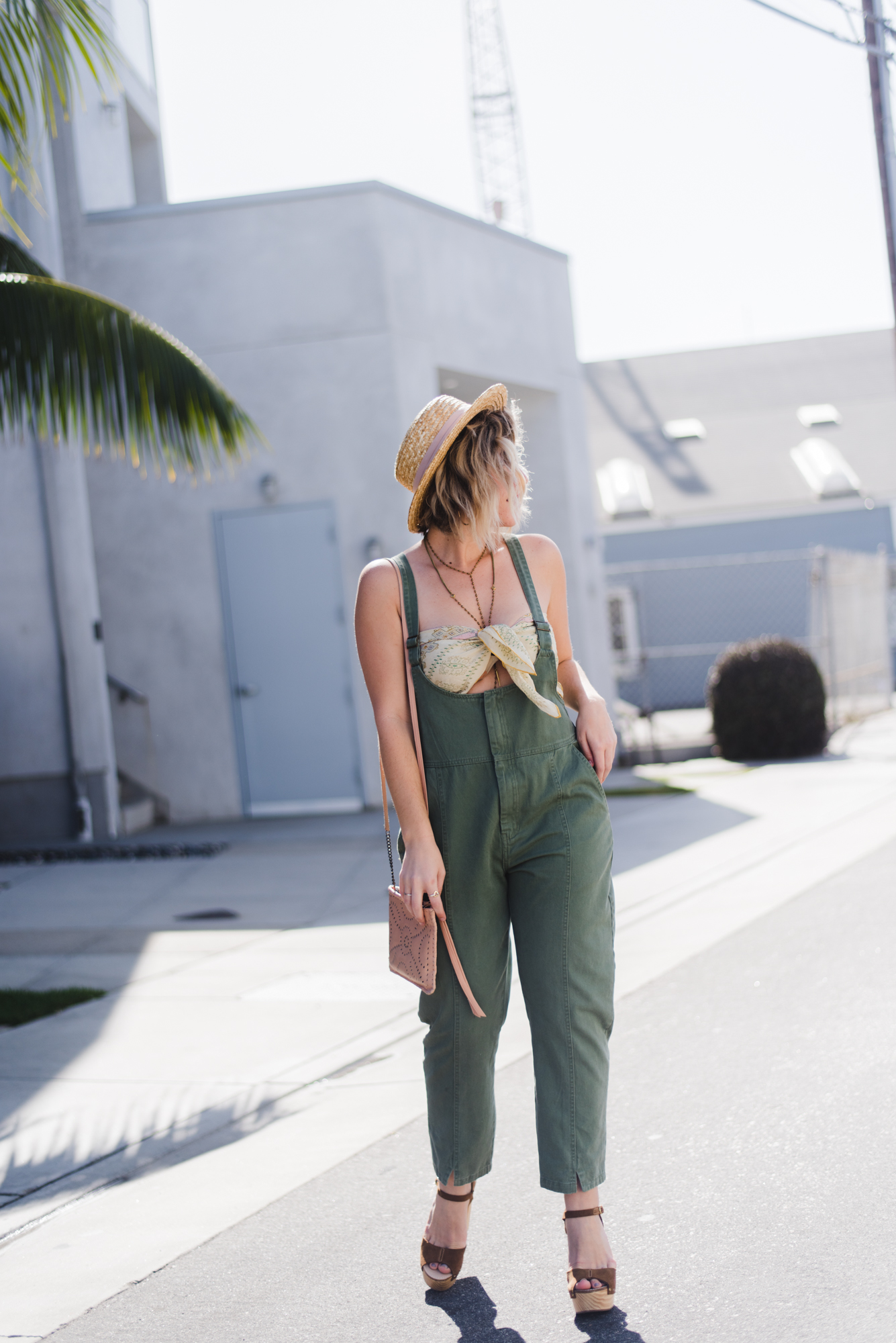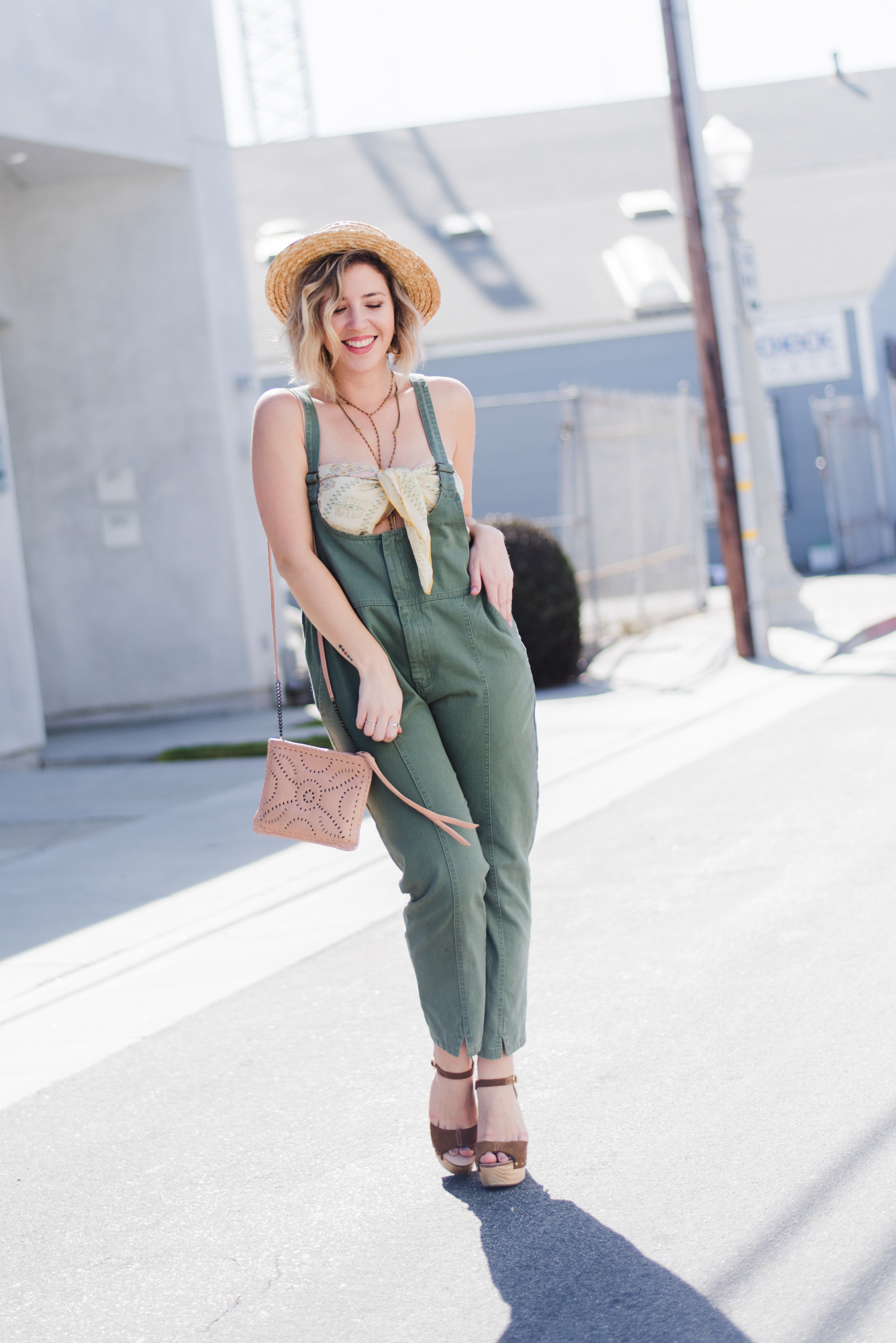 Colored Denim Jumpsuit: Honey Love// Top (Scarf):// Hat: Lack of color// Necklace: Rope the Moon via Style Society AVAILABLE IN STORE// Bag: Cleobella