Mike and Sarah Dowdell
Owners of Love & Whiskey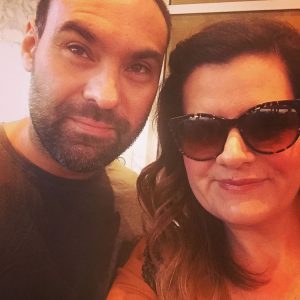 Mike and Sarah Dowdell are a dynamic duo when it comes to boutiques. The combination of Mike's design and buildout of the space, and Sarah's carefully curated buying makes Love & Whiskey a must shop. Love & Whiskey isn't their only priority though; Mike is also a school teacher, and they do it all while taking care of their 3 little ones; Lenox, Finley & Archer. When you walk in to Love & Whiskey you are greeted by a beautiful open space, a fun atmosphere and a great selection to shop for the whole Family. With Father's Day less than a week away, it's a great spot to grab something for Dad and maybe even treat yourself!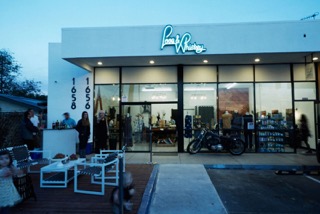 Love and Whiskey celebrates a brand of living based on a unique lifestyle with high quality merchandise offered at affordable prices. We thrive on offering brands for men, women, baby, and home goods which are not available any where else in Orange County. Our new boutique in Eastside Costa Mesa highlights our motto of "gatherers of good things" and each rack, light fixture, rug, etc. has been thoughtfully selected and is available for purchase. Mike and Sarah Dowdell collectively, have over 20 years of retail management, buying and merchandising experience working for some of the top luxury brands in the world.
In the Know, Places to go with Mike and Sarah
We all need that morning fuel, Where's your go-to coffee spot?
Sarah- Sidecar Doughnuts (it is literally across the street from the shop)
Mike- Home… I brew my own pour over coffee using a Kalita filter and coffee from Sidecar, Portola, Bear Coast or Hopper & Burr
What's your favorite meal.. Breakfast, Lunch, Dinner? And where do you go to get it?
Sarah- Dinner (weekday favorites: Pitfire Pizza, Monday Nights La Canada Mexican Food, and now the new Burger Lounge on 17th is pretty amazing too!)
Mike- Breakfast. Eat Chow or Home… I make some pretty amazing pancakes.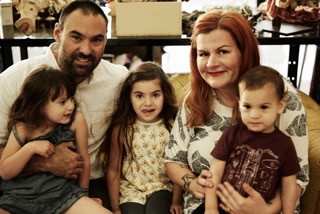 On your day off, where is your favorite place to go/thing to do?
Sarah- Take a nap or take the kids on a nature walk/hiking in Fairview park near our house
Mike- Ride my motorcycle or surf
Do you have a secret/favorite spot in orange county you always take out of town friends?
Sarah- Right now I would take them to VACA or my in laws house in Crystal Cove.
Mike- 320 Main
What's your cocktail of choice and where's your favorite spot to have one?
Sarah- I have dreams about the VACA Tonic at VACA that was created by Gabrielle Dion.
Mike- Anything with Bourbon or Rye… ARC or 320 Main, both make incredible Drinks
What do you and your girl/guy gang do for fun?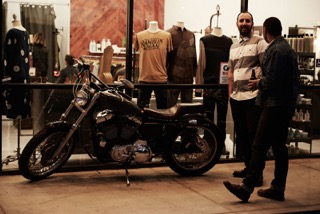 Sarah- I have a business and 3 kids which means I rarely get out. Honestly a beer, some eats, lots of laughs, and good conversation anywhere.
Mike- Ride my Motorcycle or grab a few beers and work on my friend Alex's old Ford truck
When its time for date night what's your favorite place to go/thing to do?
Sarah- I think my favorite dates are during the day when we go to breakfast at Eat Chow, see a Matinee and cruise around town
Mike- Dinner at 320 Main or ARC