Simple + Chic
summer style
That's my motto
I've said this before and I'll say it again, simple doesn't have to be boring. I personally have been a minimal dresser for many years. Although I'll play with a print here and there, I really love simplicity. Minimal style is all about the wearability. And,Minimal dressing lends to the longevity of ones wardrobe. When you have those perfectly simple pieces in your closet, you'll wear them forever. Trust me, I've been wearing my favorite pieces for years. Summer style
The best thing about "keeping it simple" is the ability to have fun with accessory trends. A simple slide or a basket bag (two of our favorite summer trends right now) will instantly update your minimal pieces for great, simple summer style. I will say, I love both classic and forward shapes, and of course mixing them together is one of my favorite styling tricks. This will make your older pieces feel fresh and modern.
Get inspired to try minimalism this summer with this simple summer style!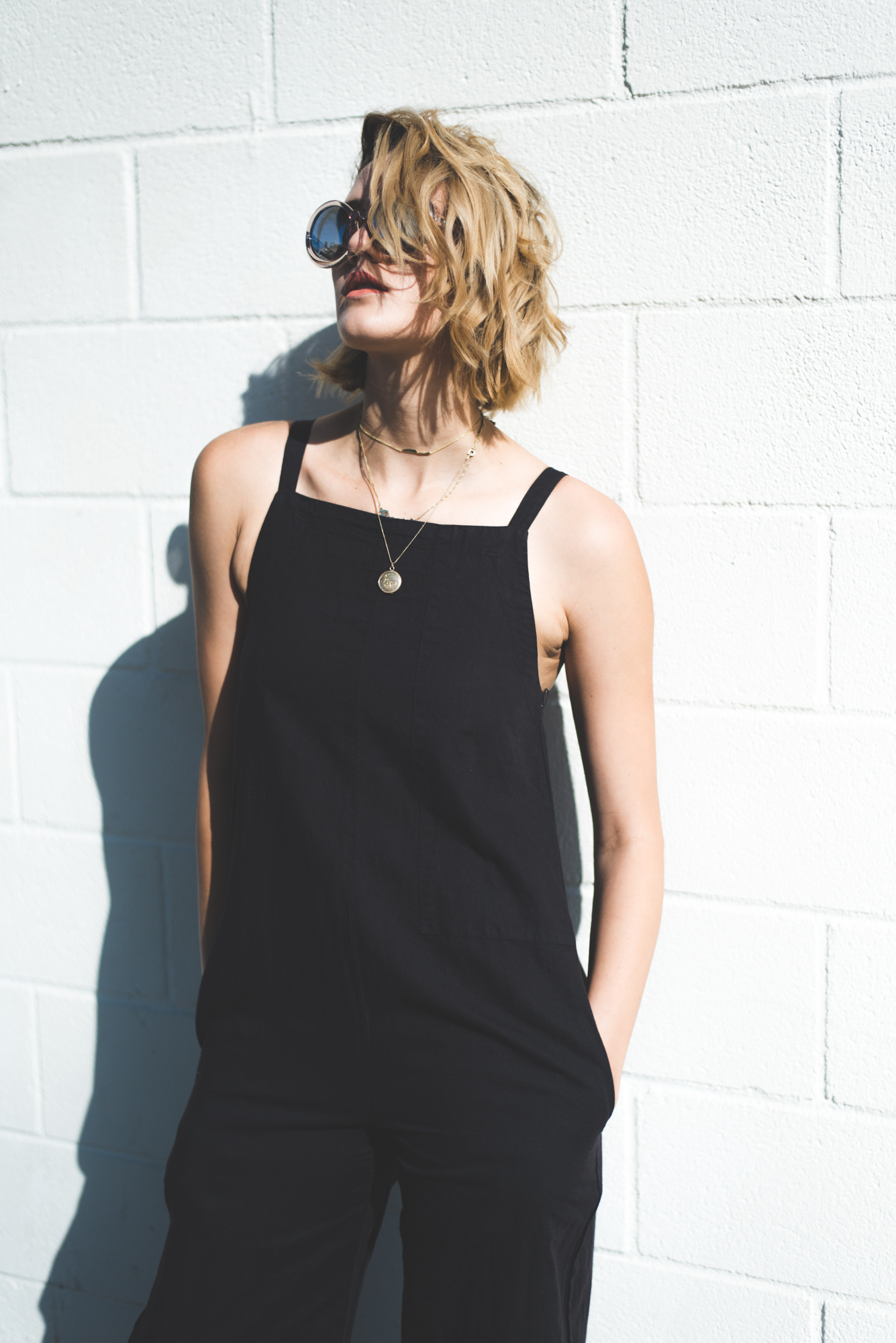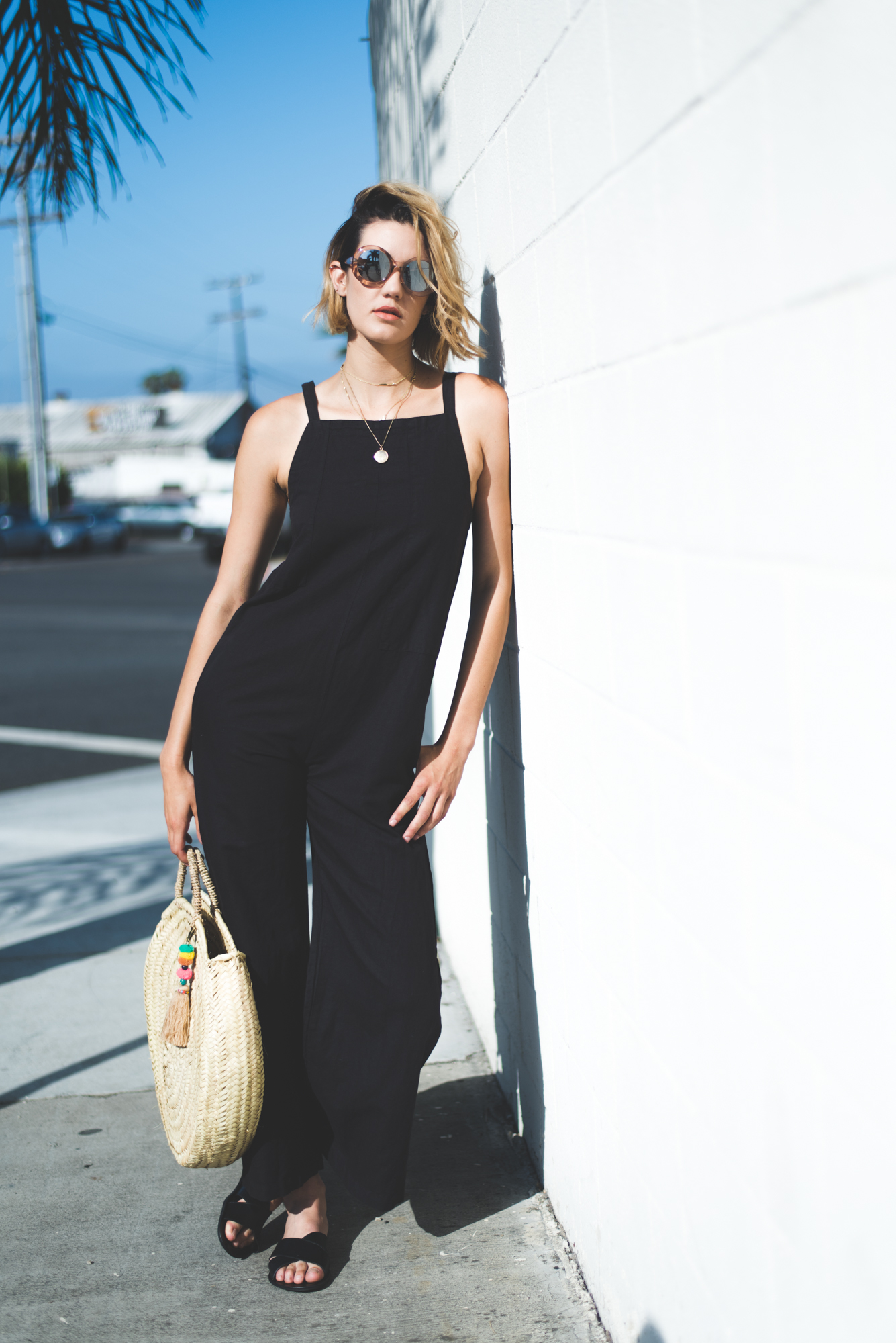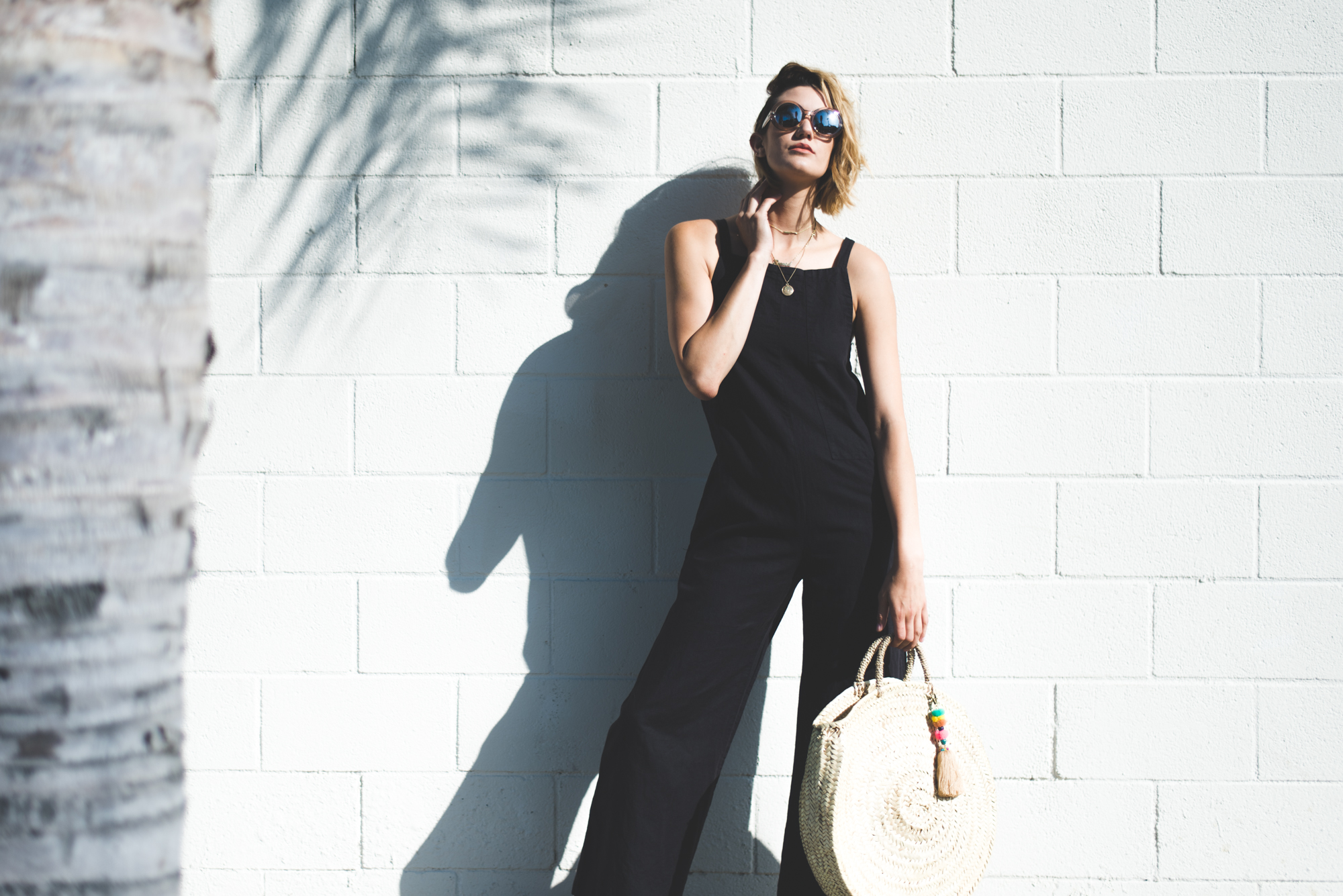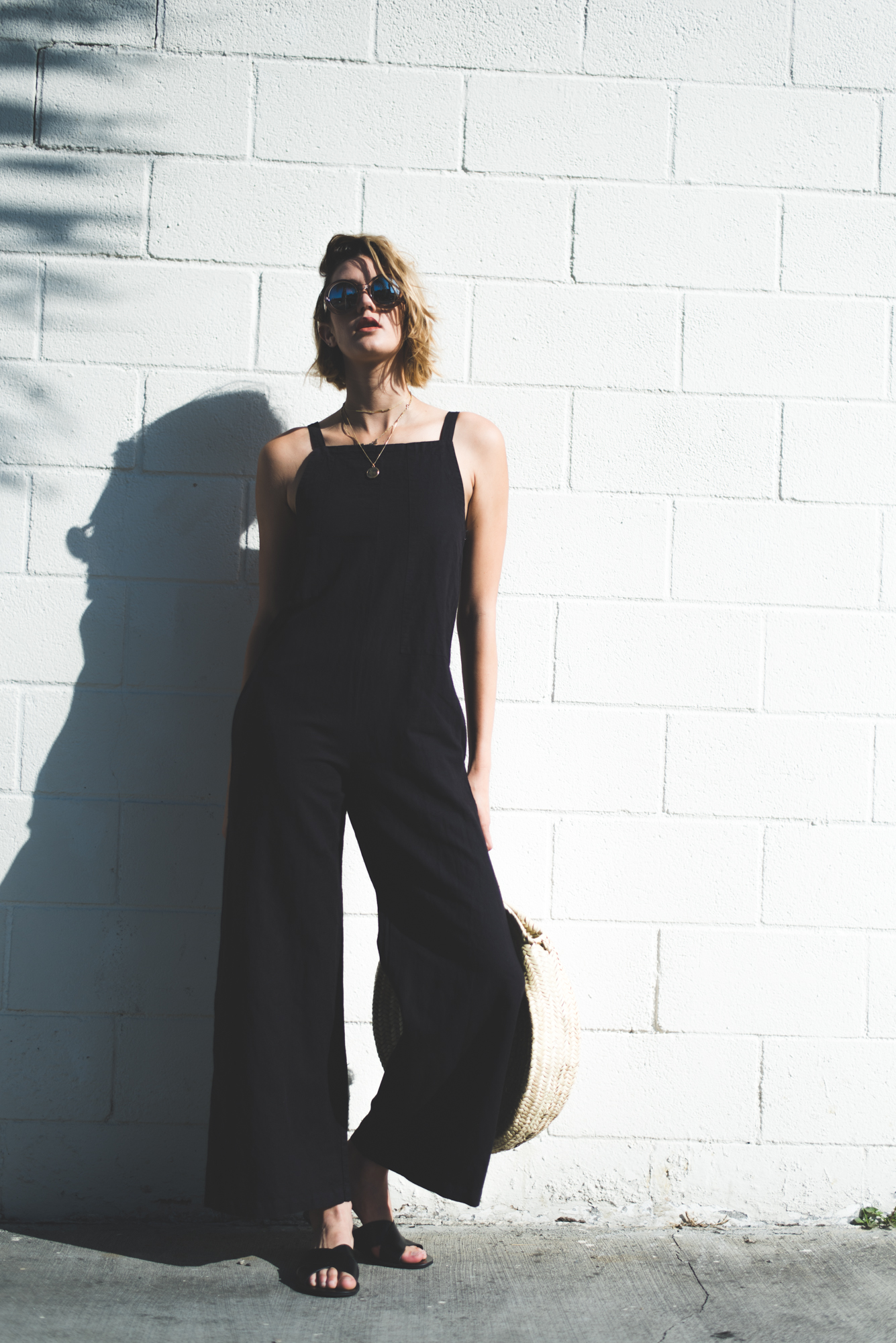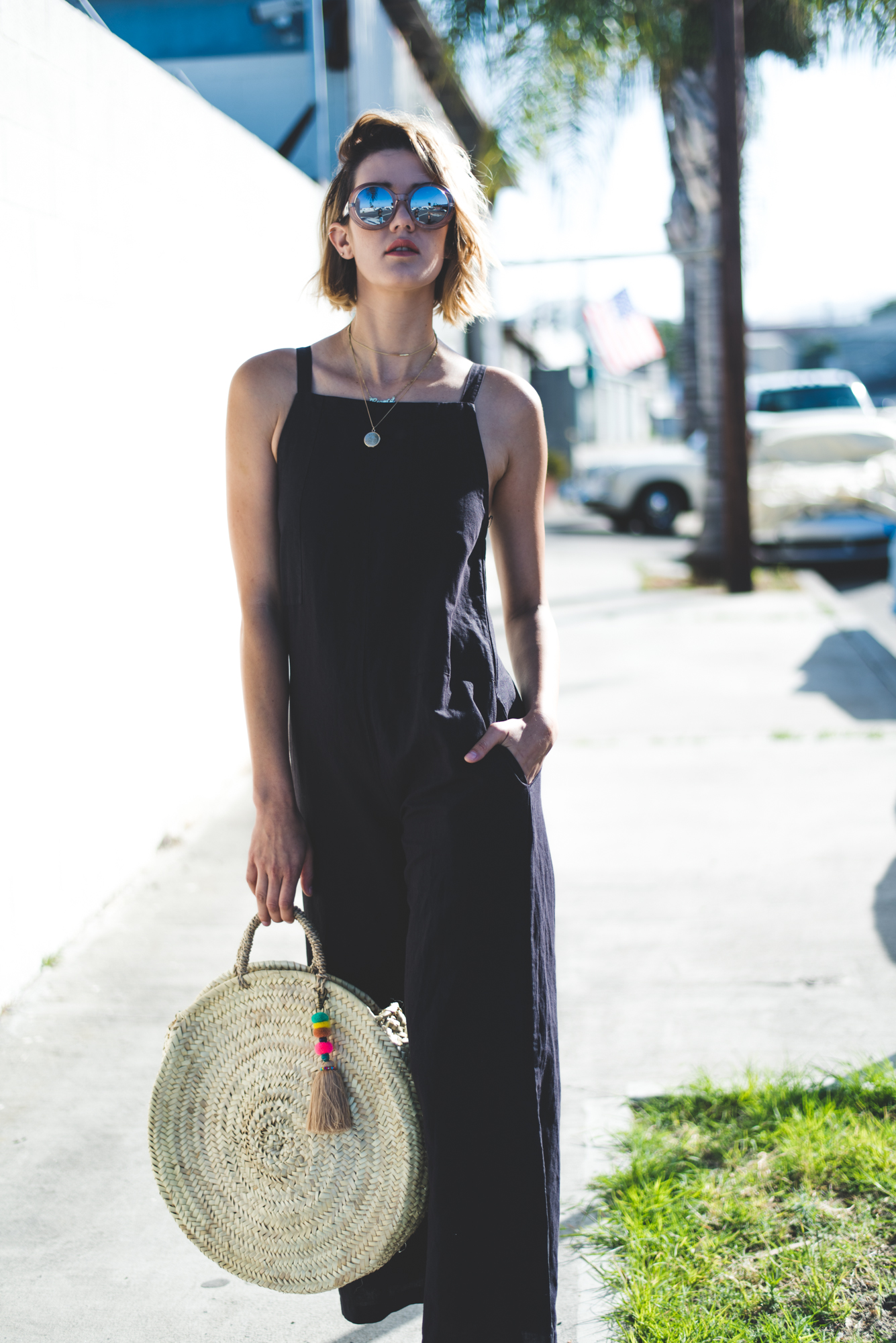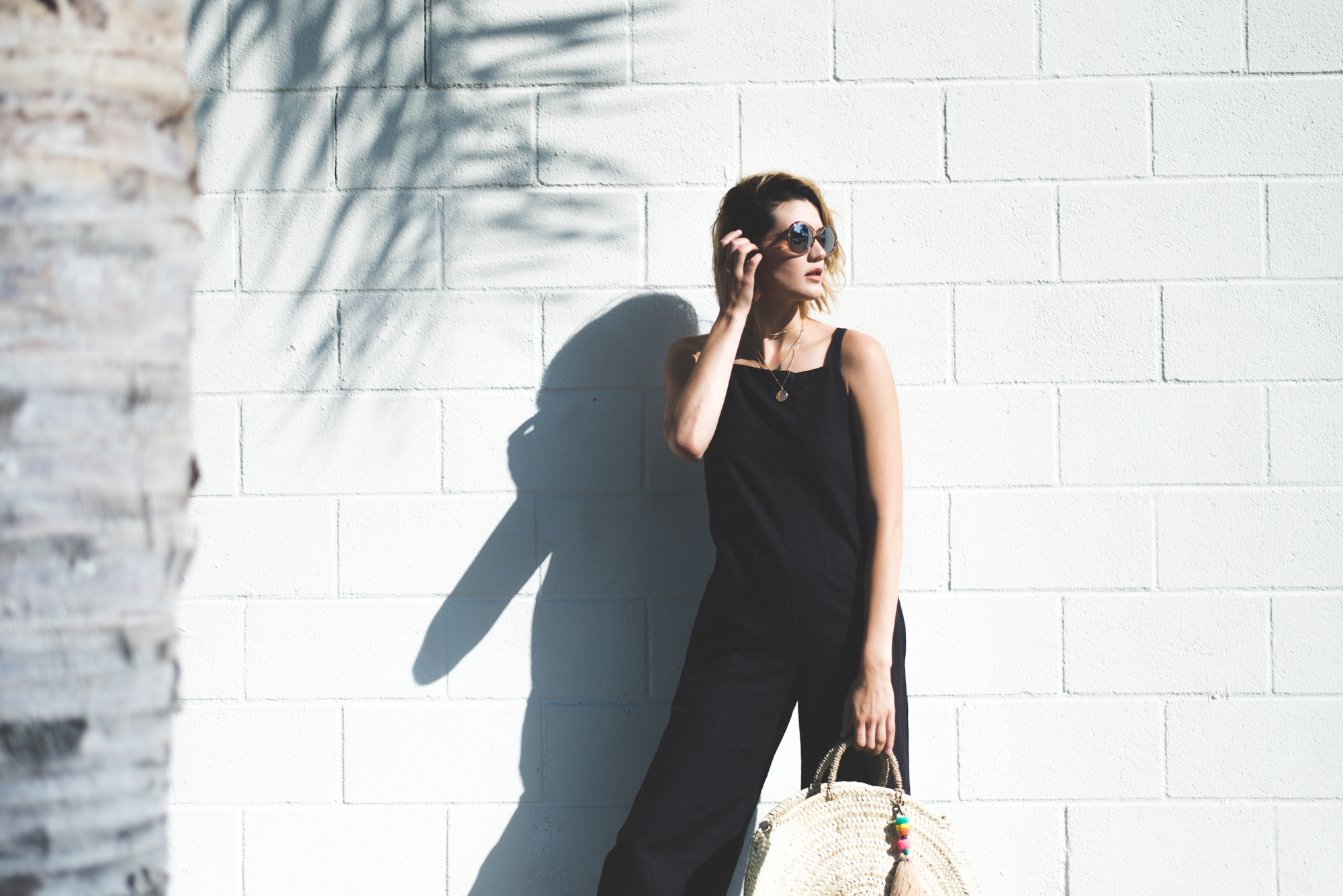 Jumpsuit: LACAUSA via Blue Eyed Girl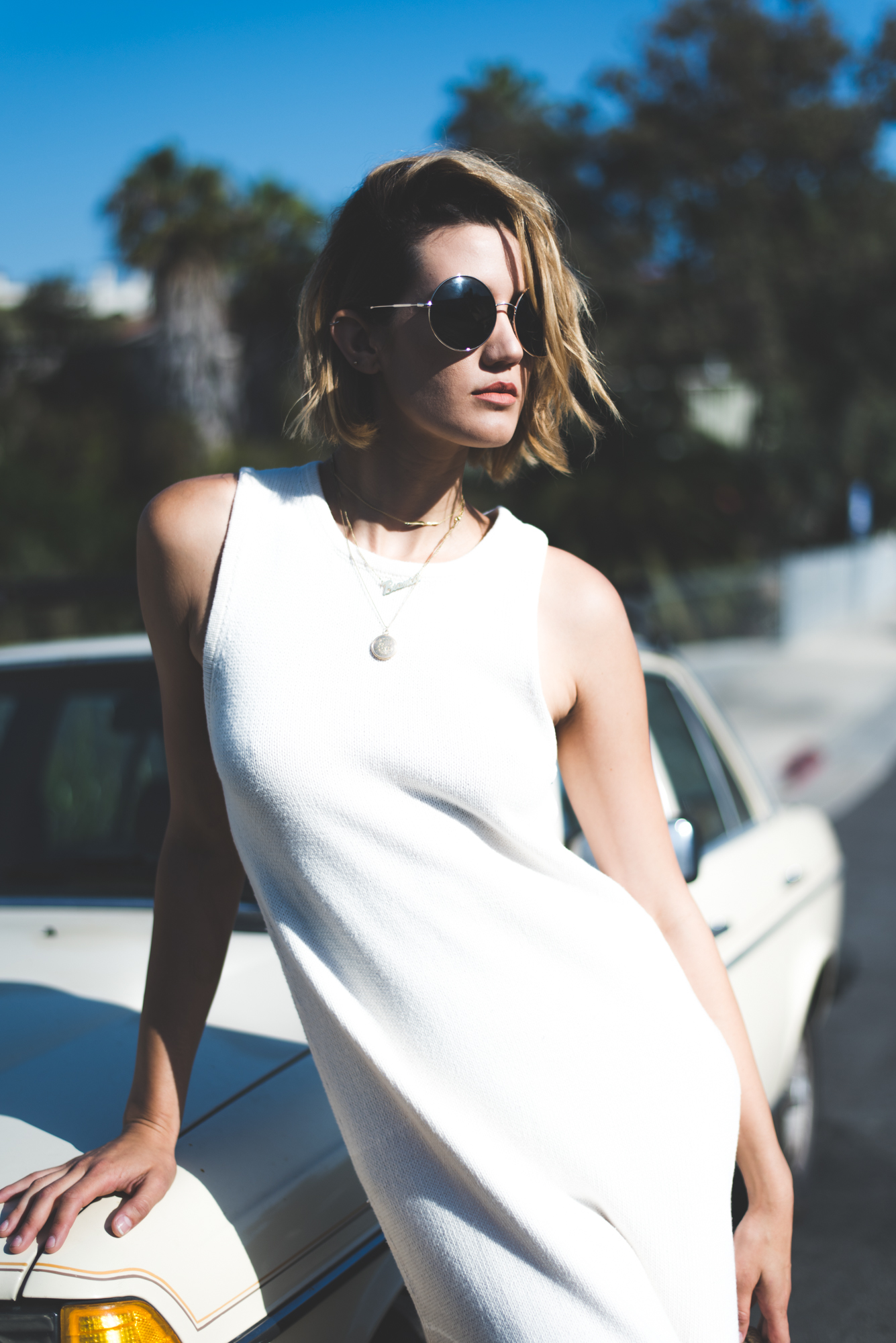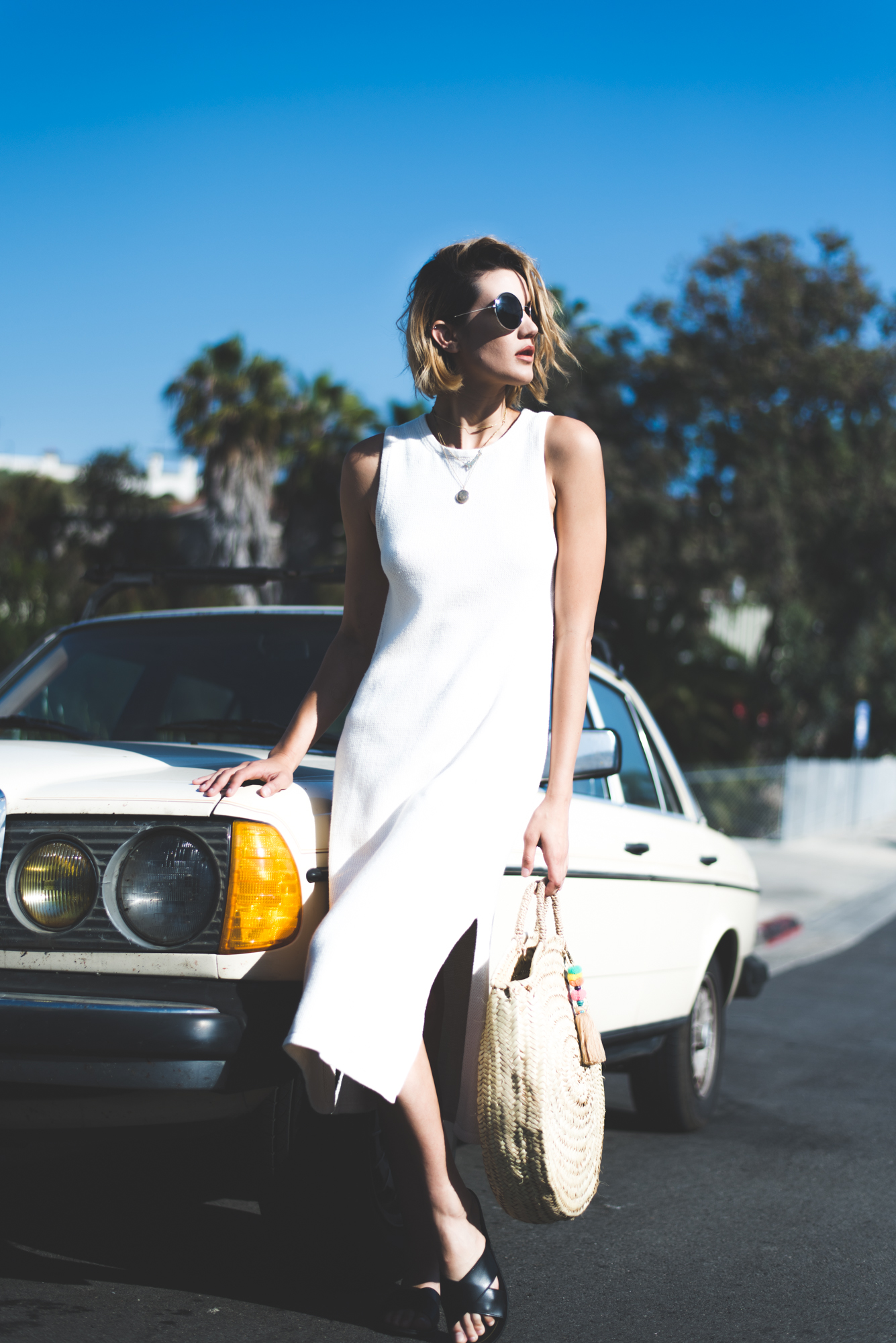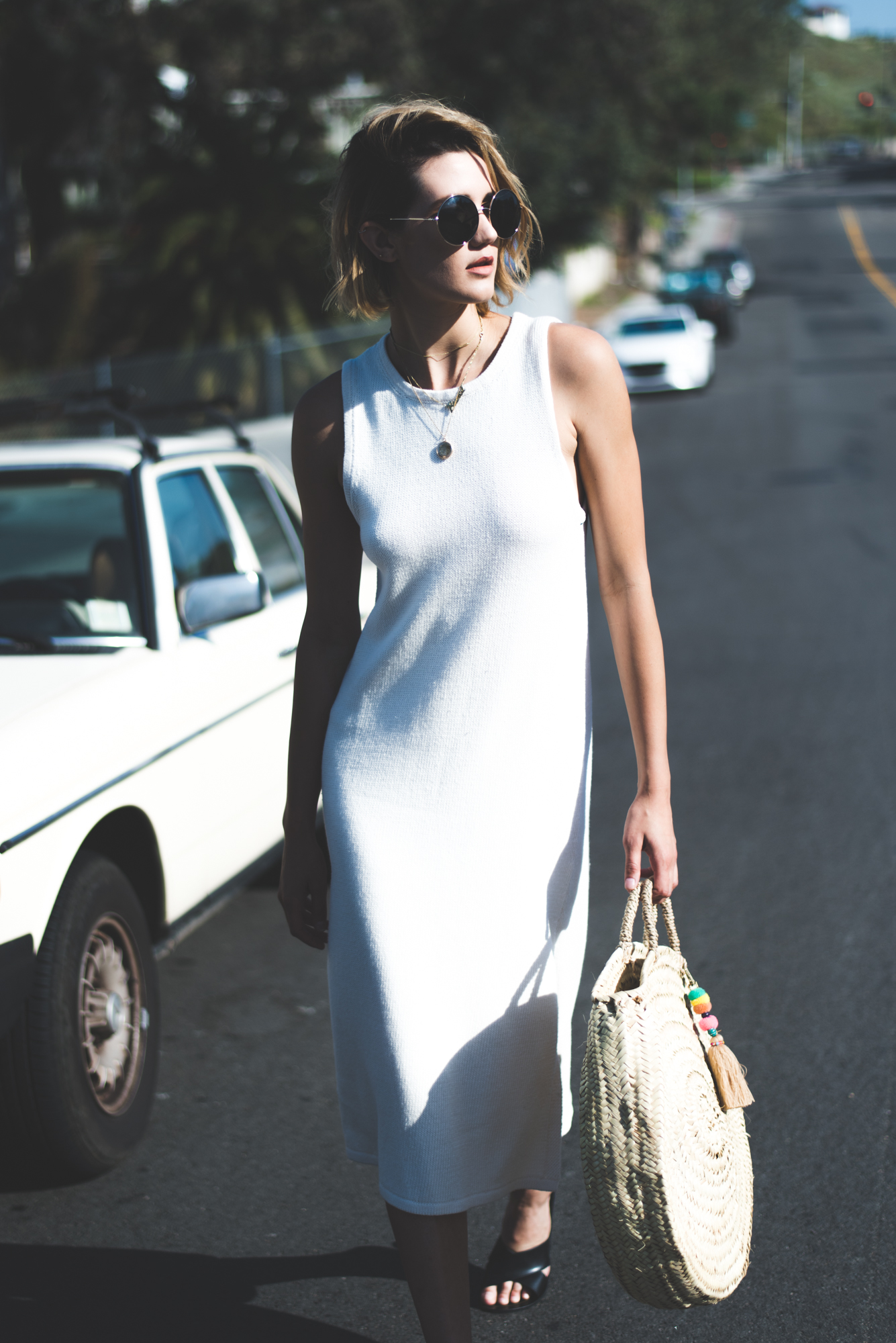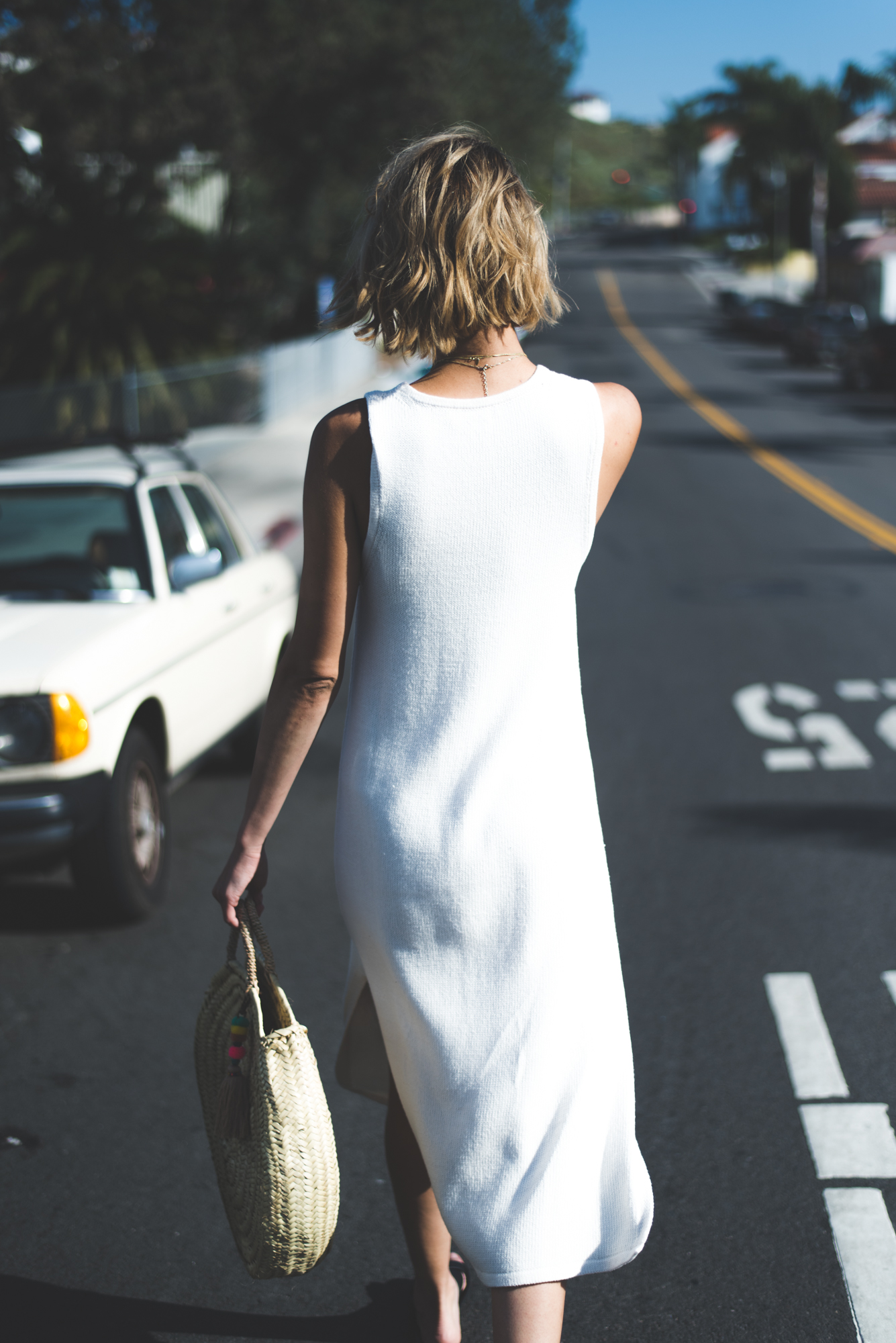 Cotton Knit Dress: LACAUSA via Blue Eyed Girl// Basket Bag via The Garage Collective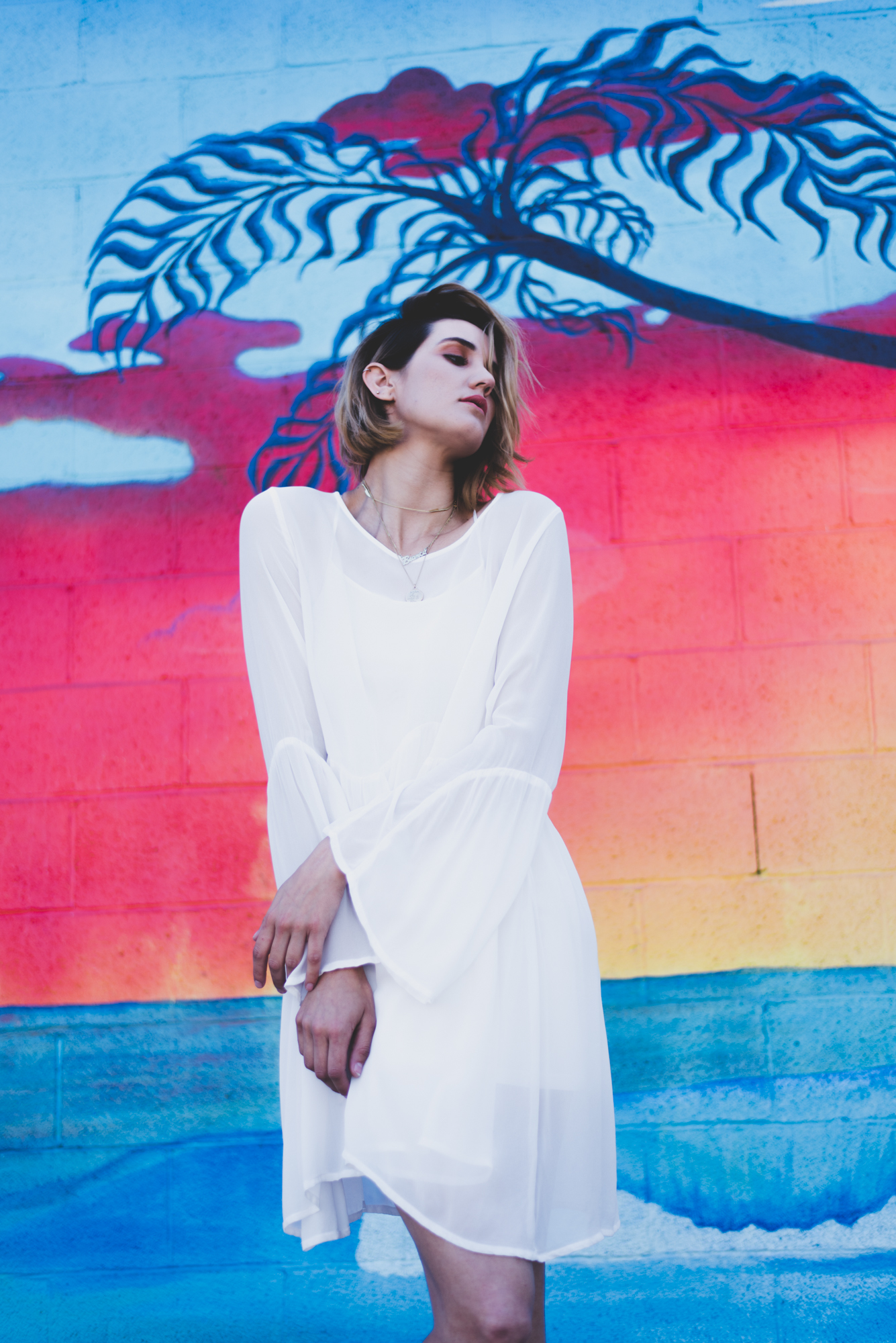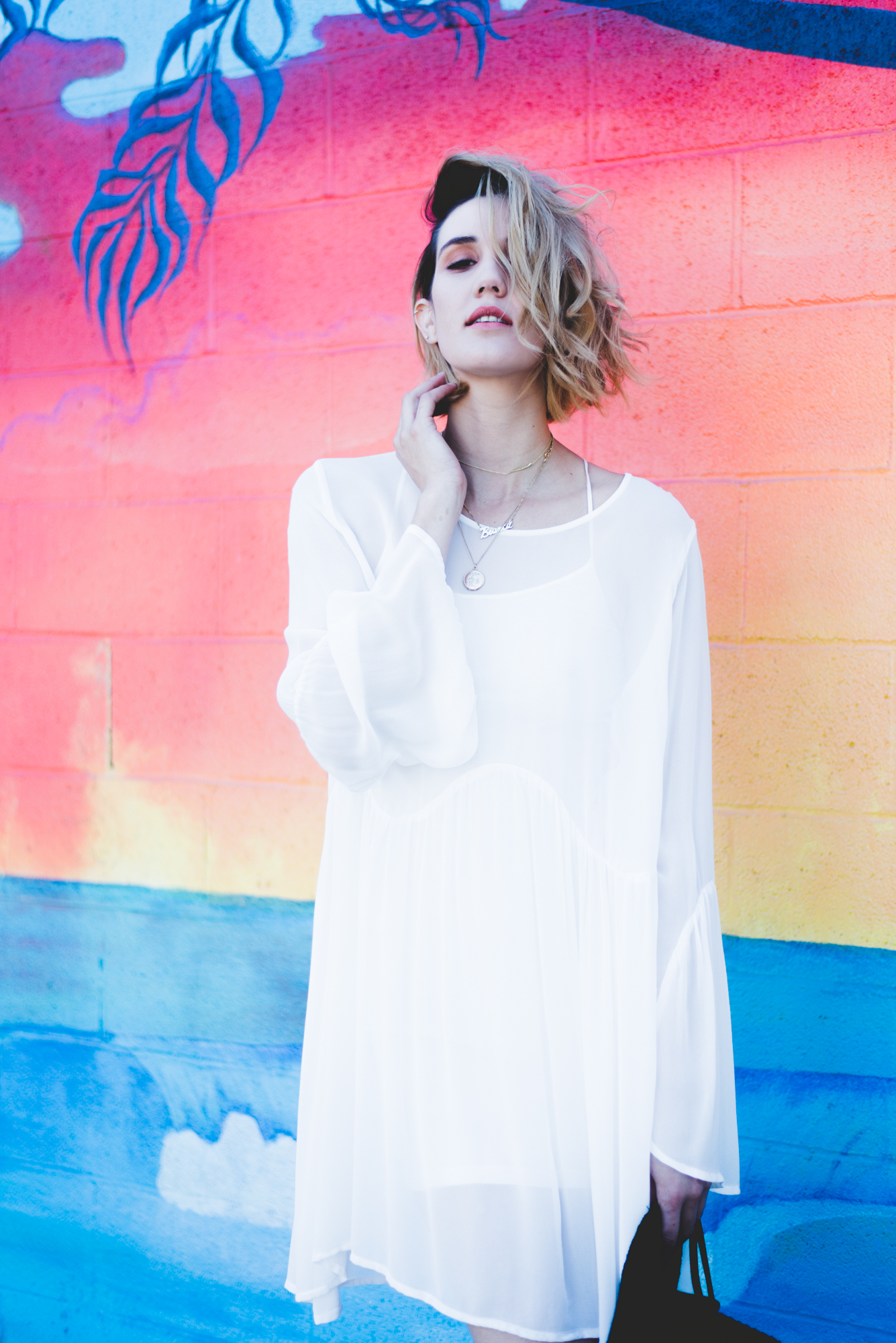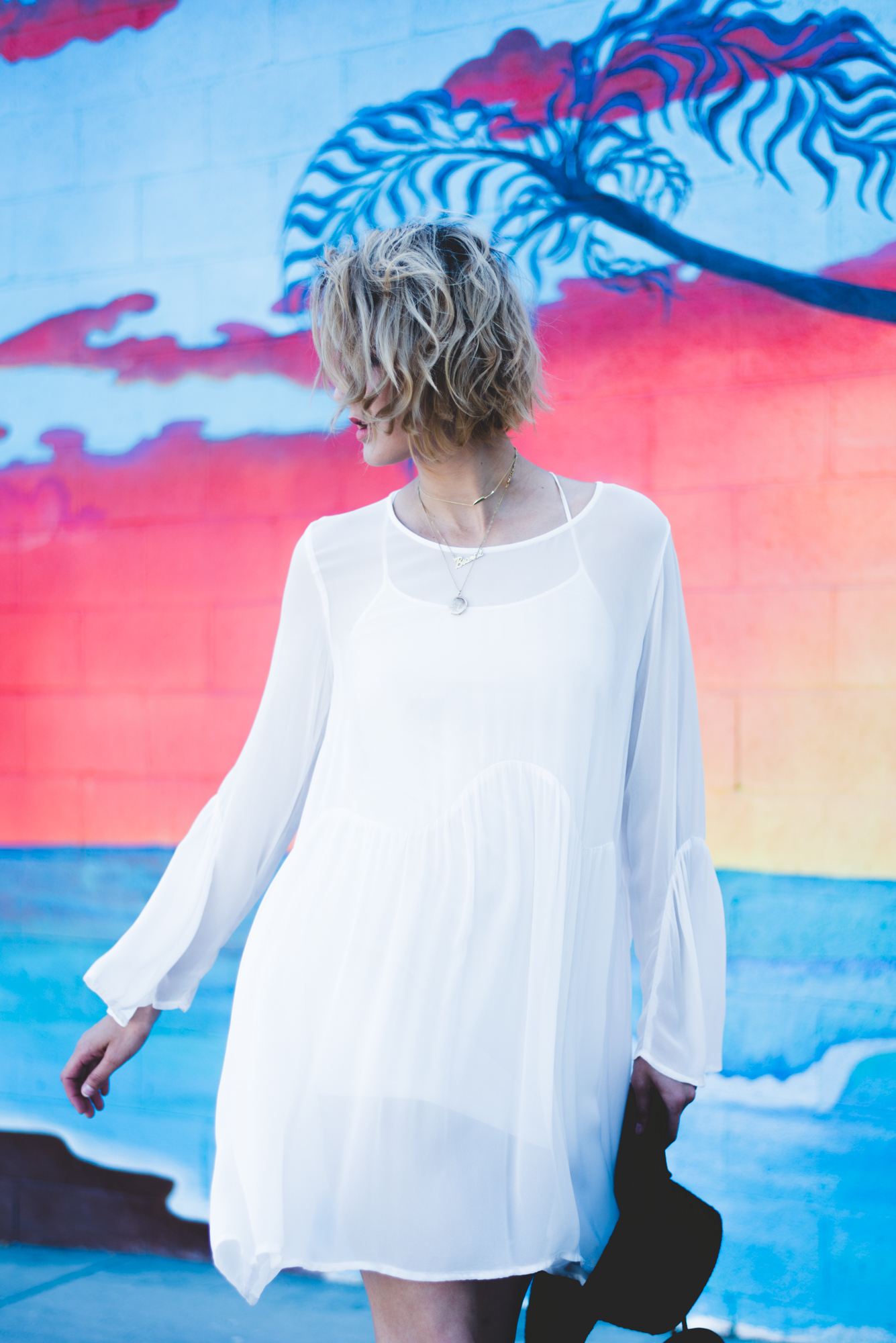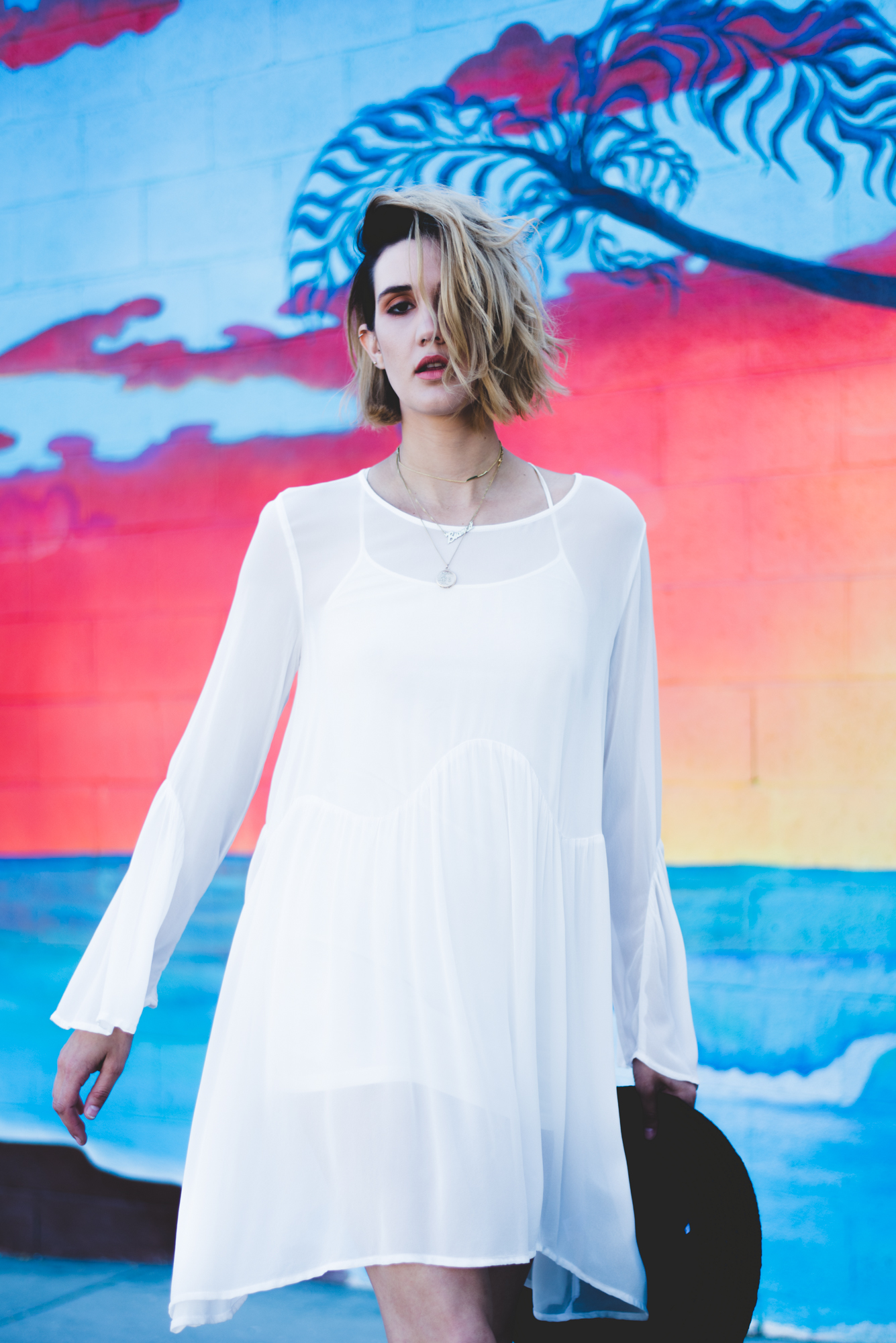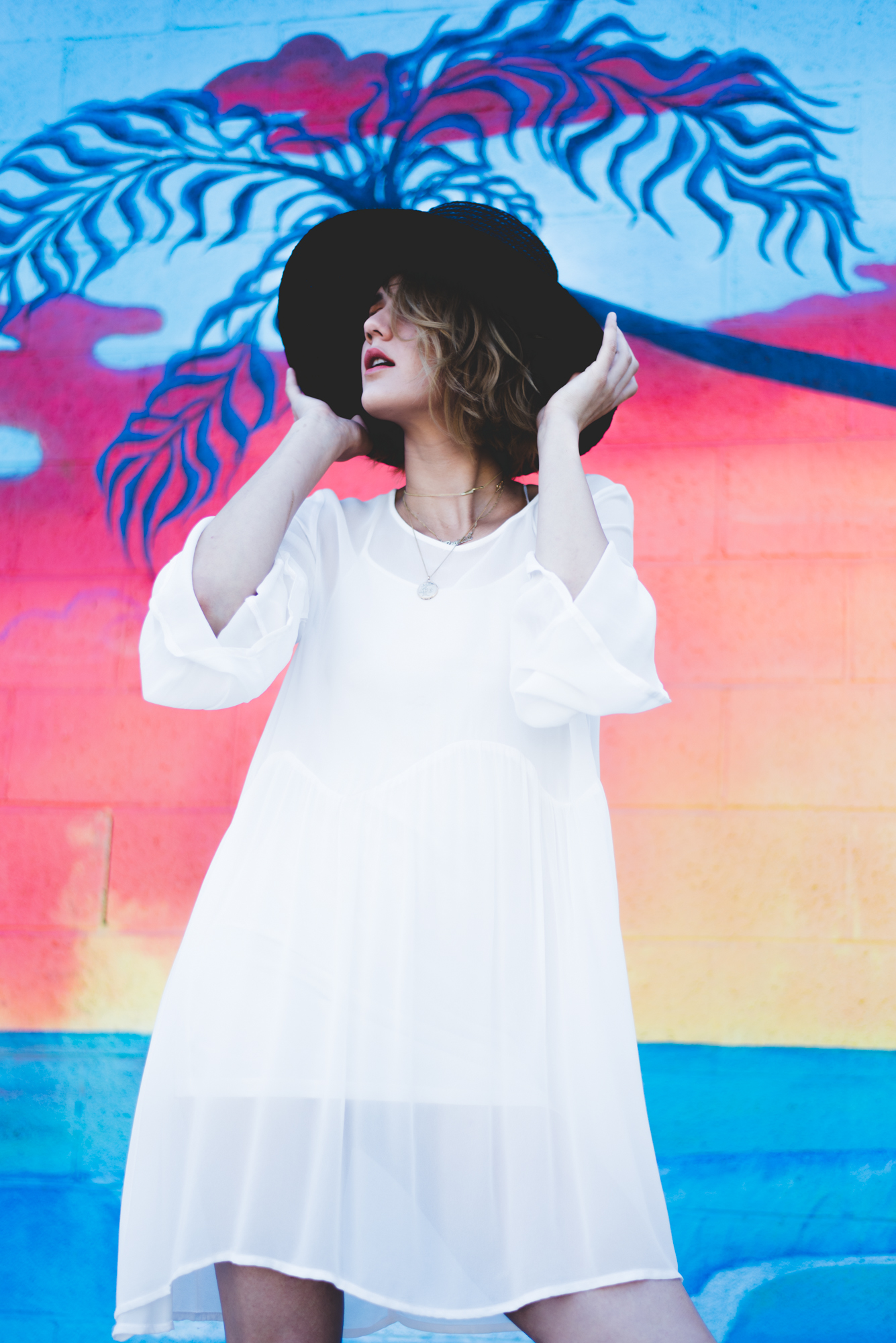 Dress + Slip: LACAUSA// Hat: Lack of Color all via Blue Eyed Girl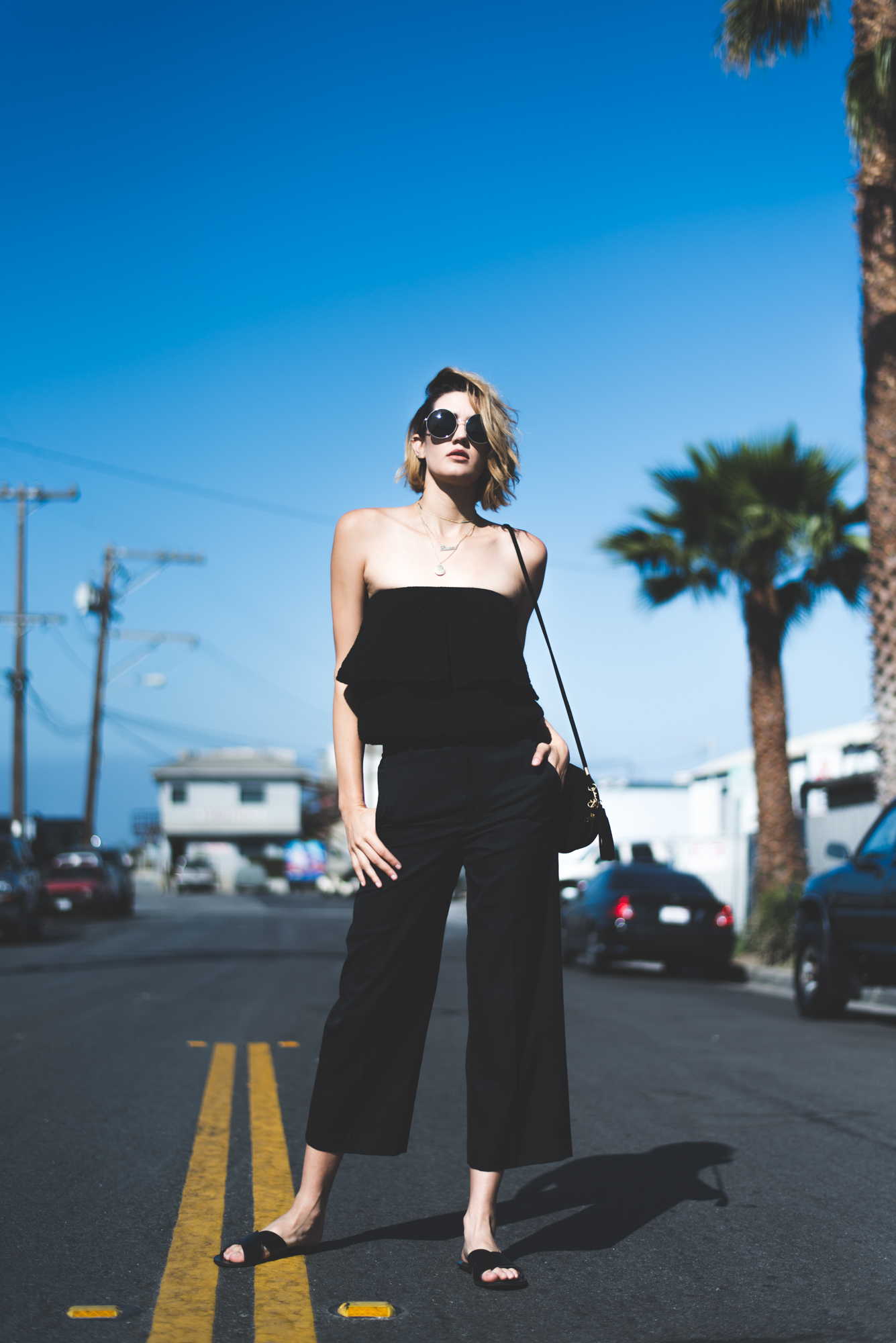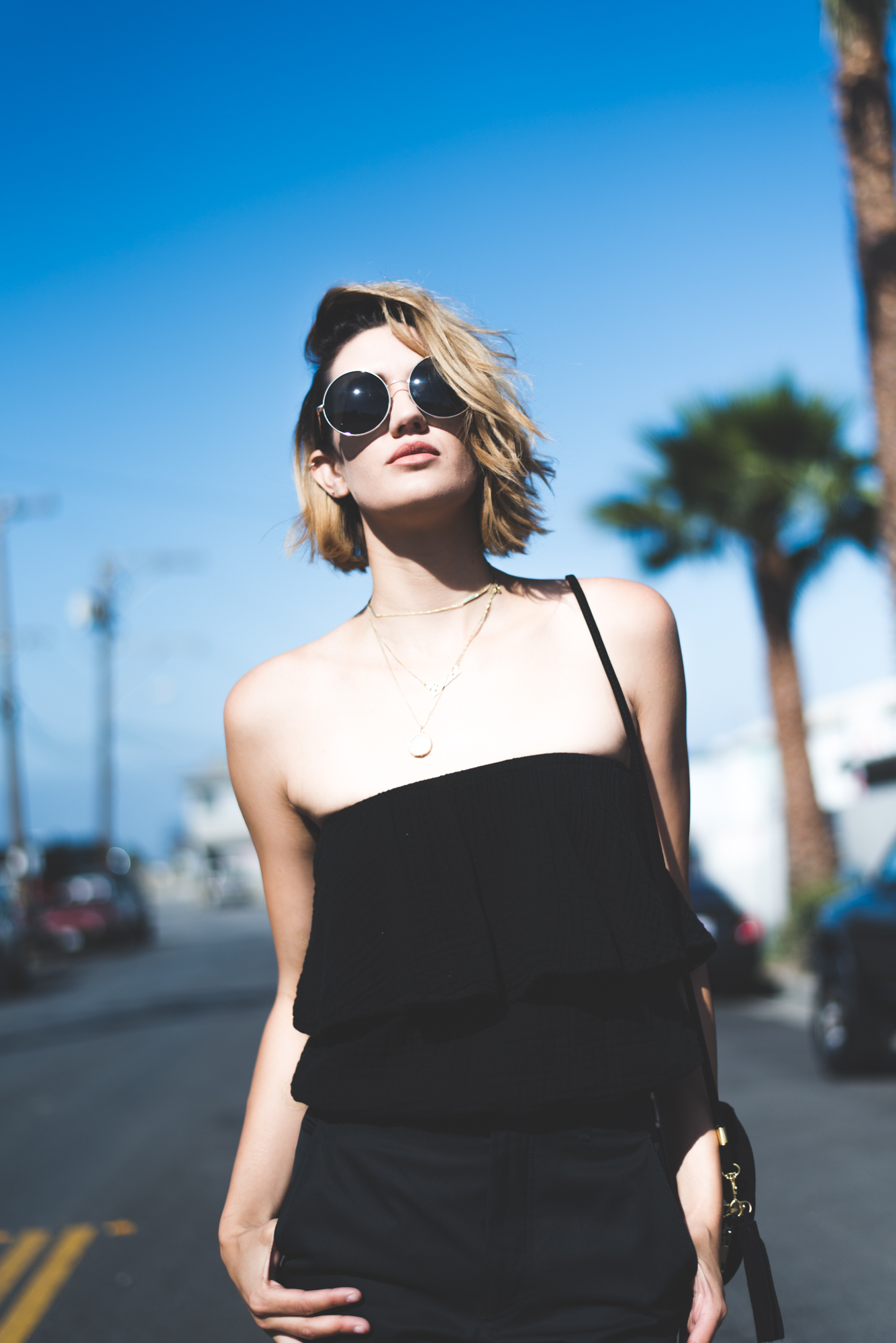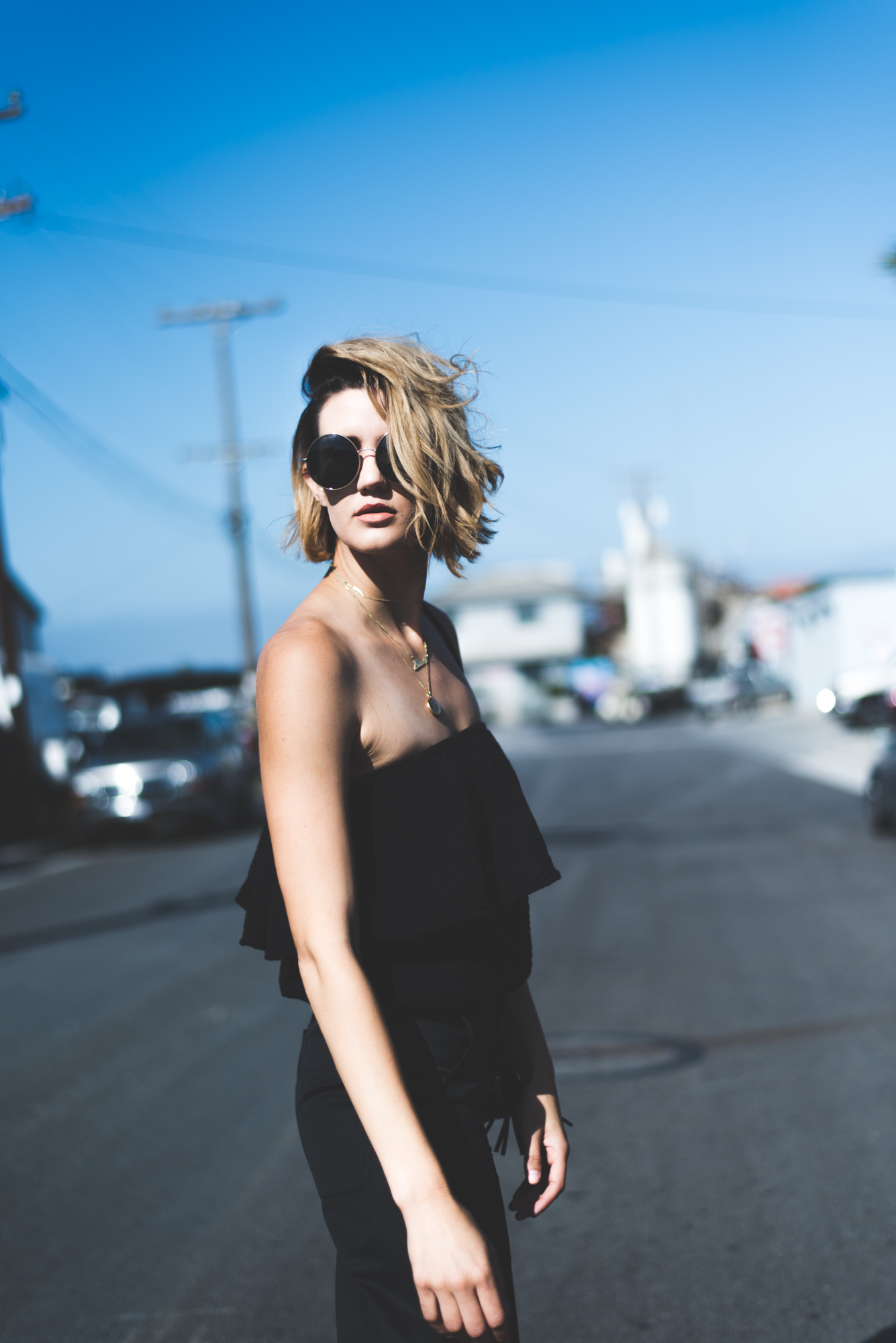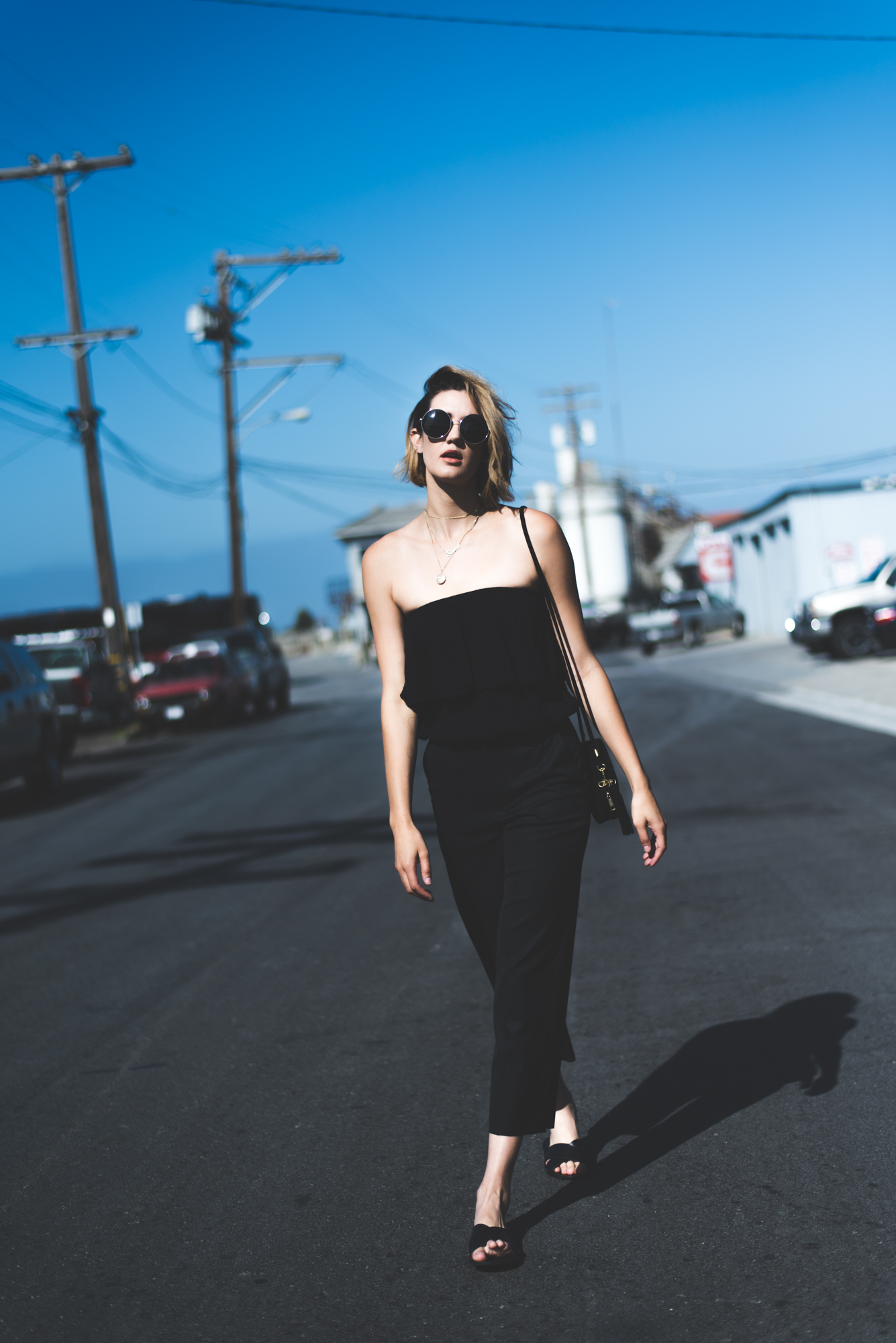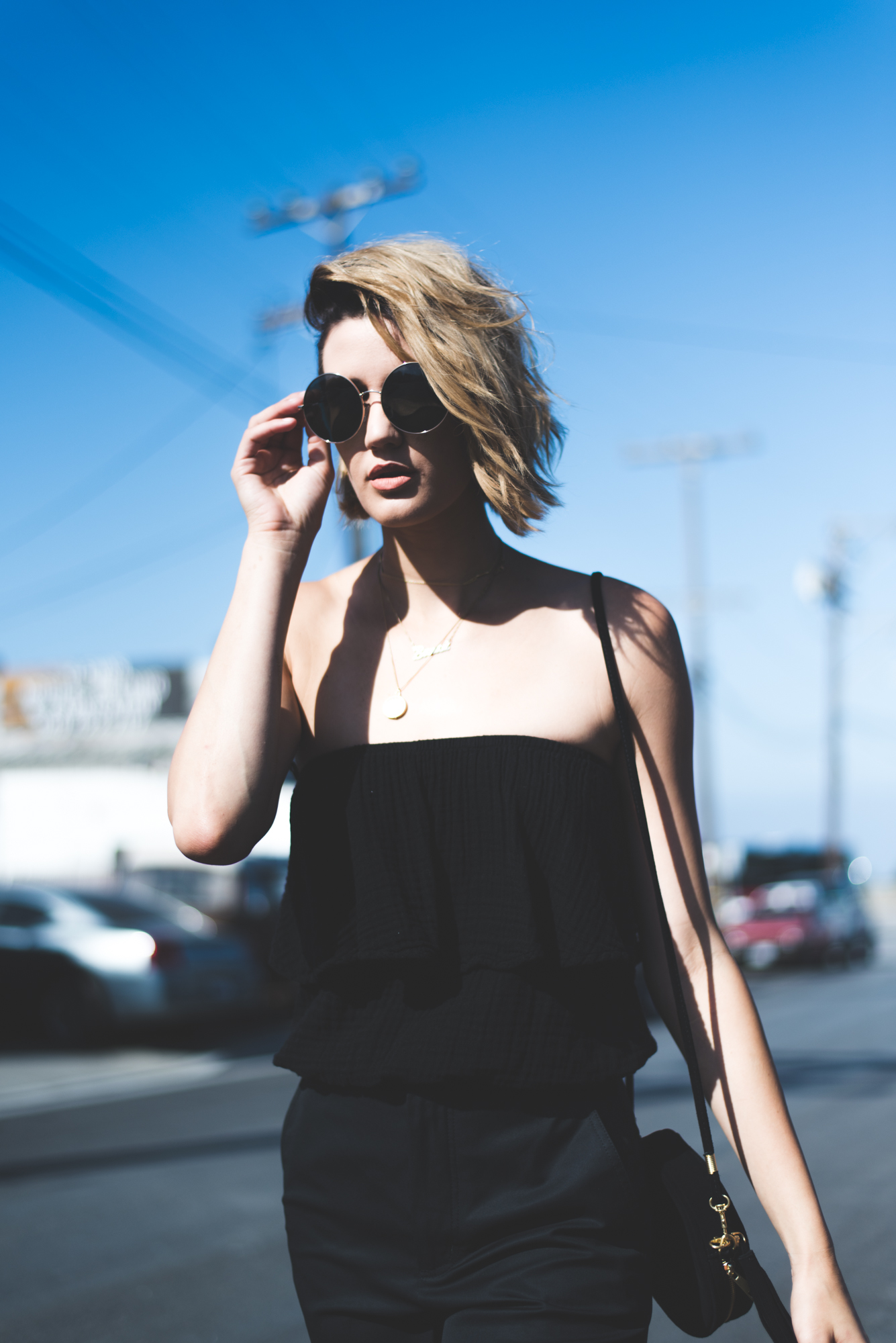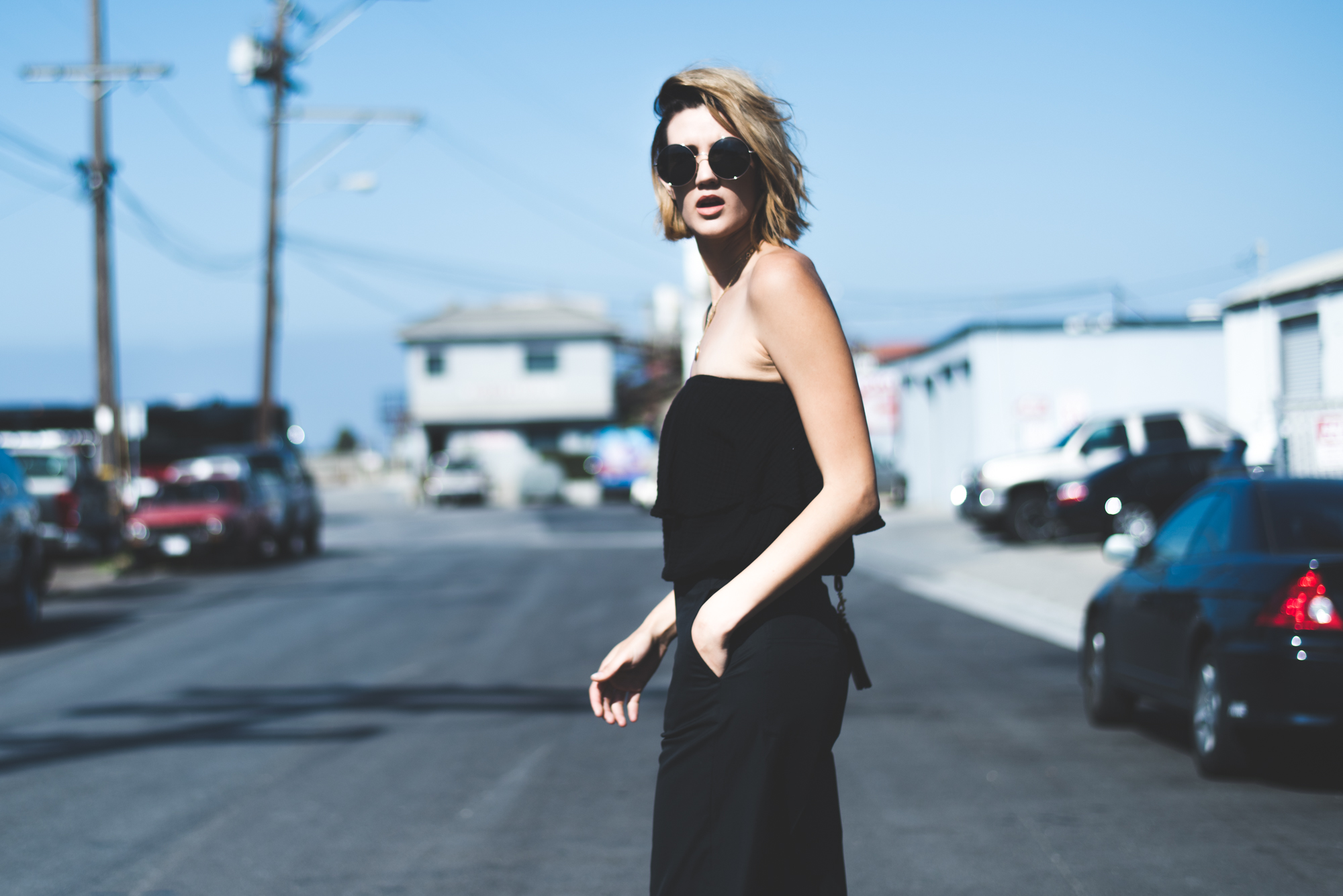 Top:// Pants: Vince. both via Blue Eyed Girl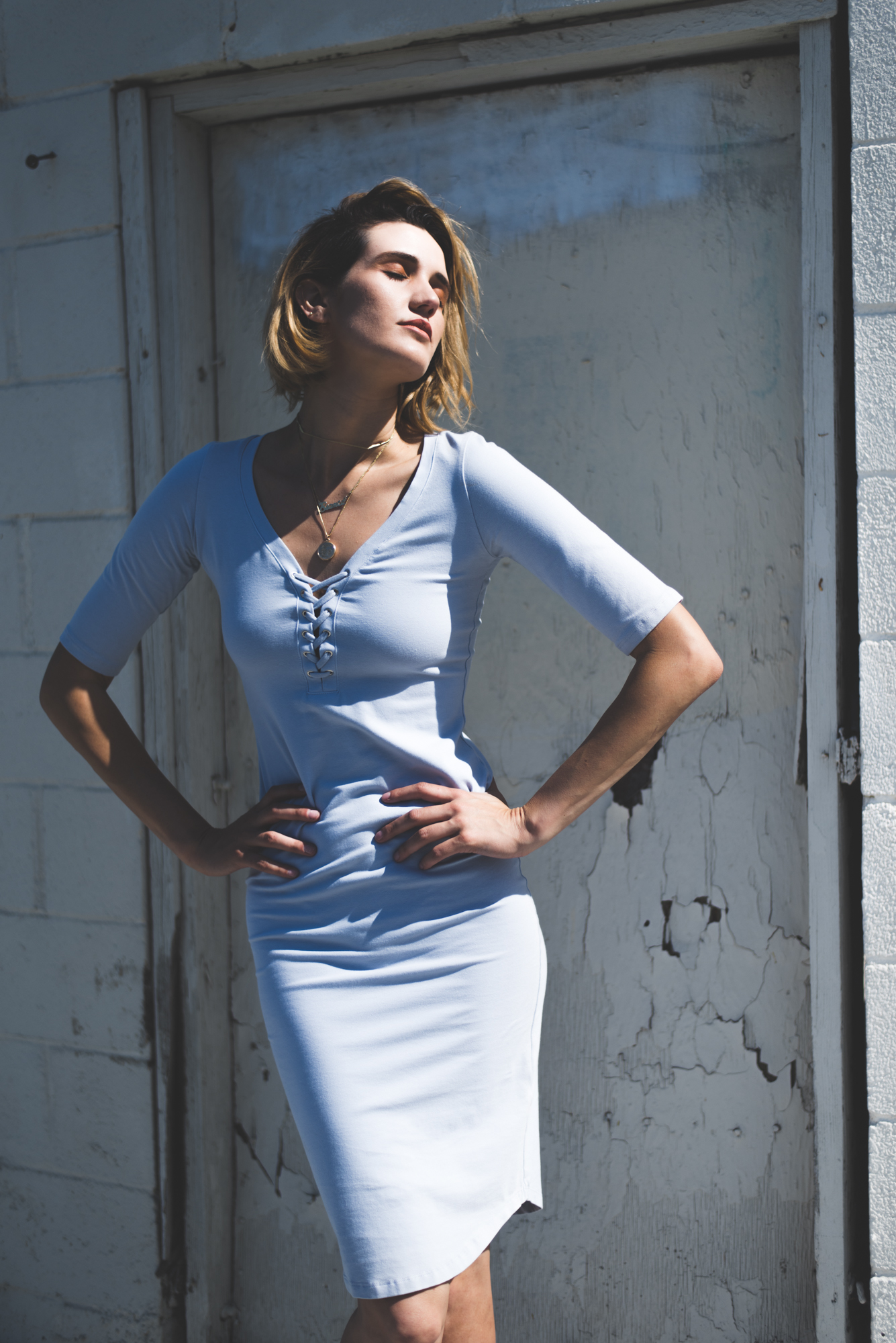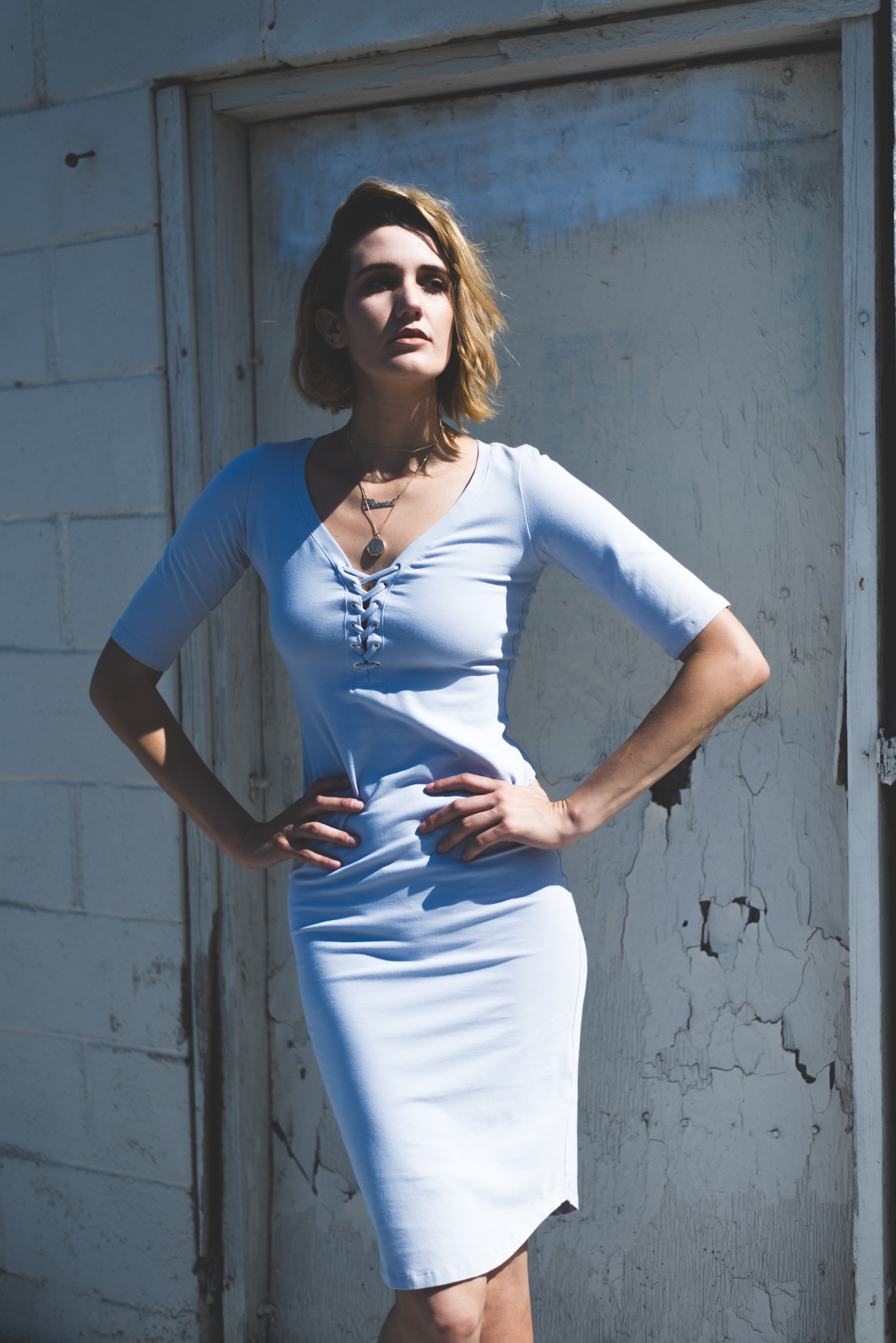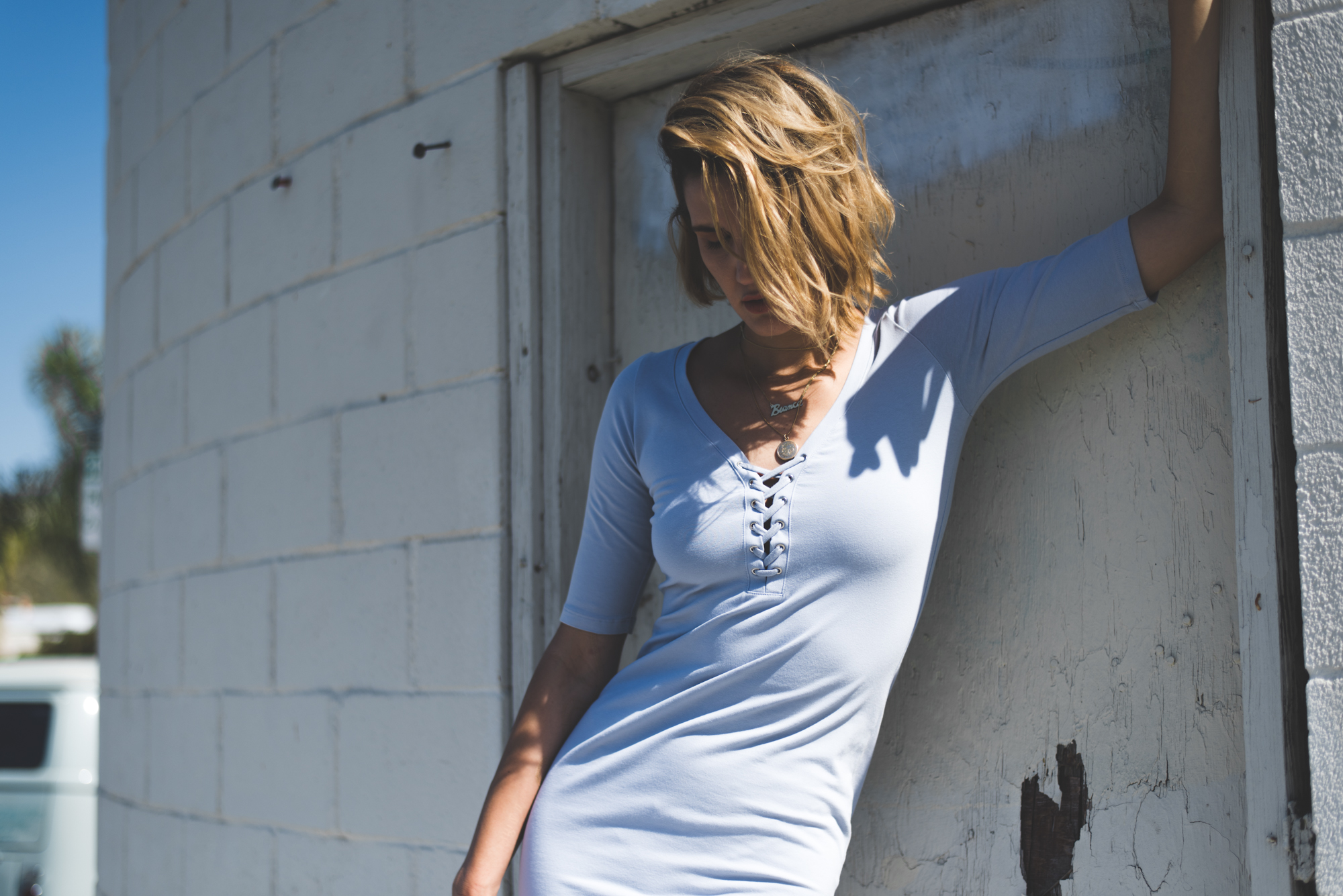 Dress: MONROW similar similar  via Jeanni Champagne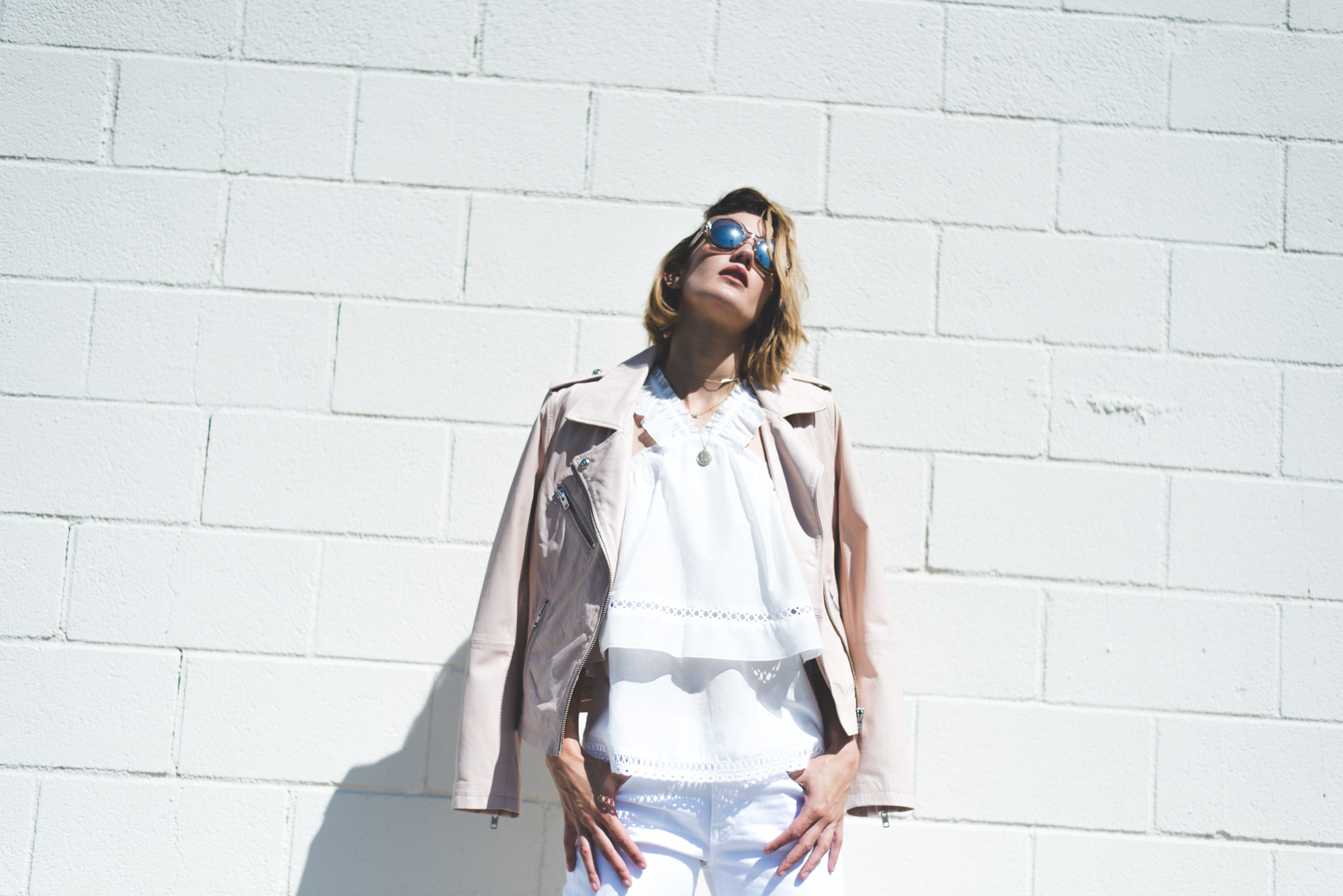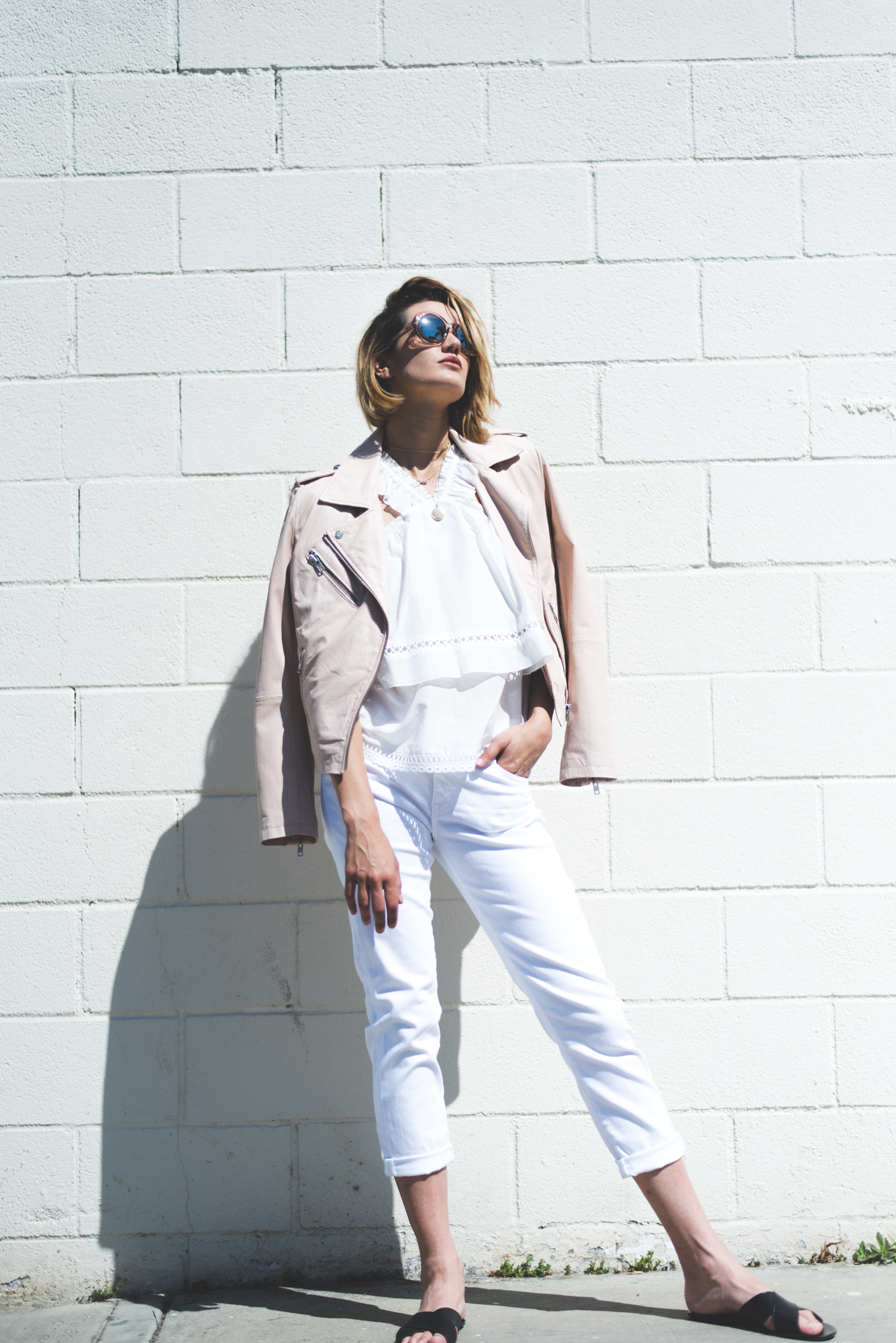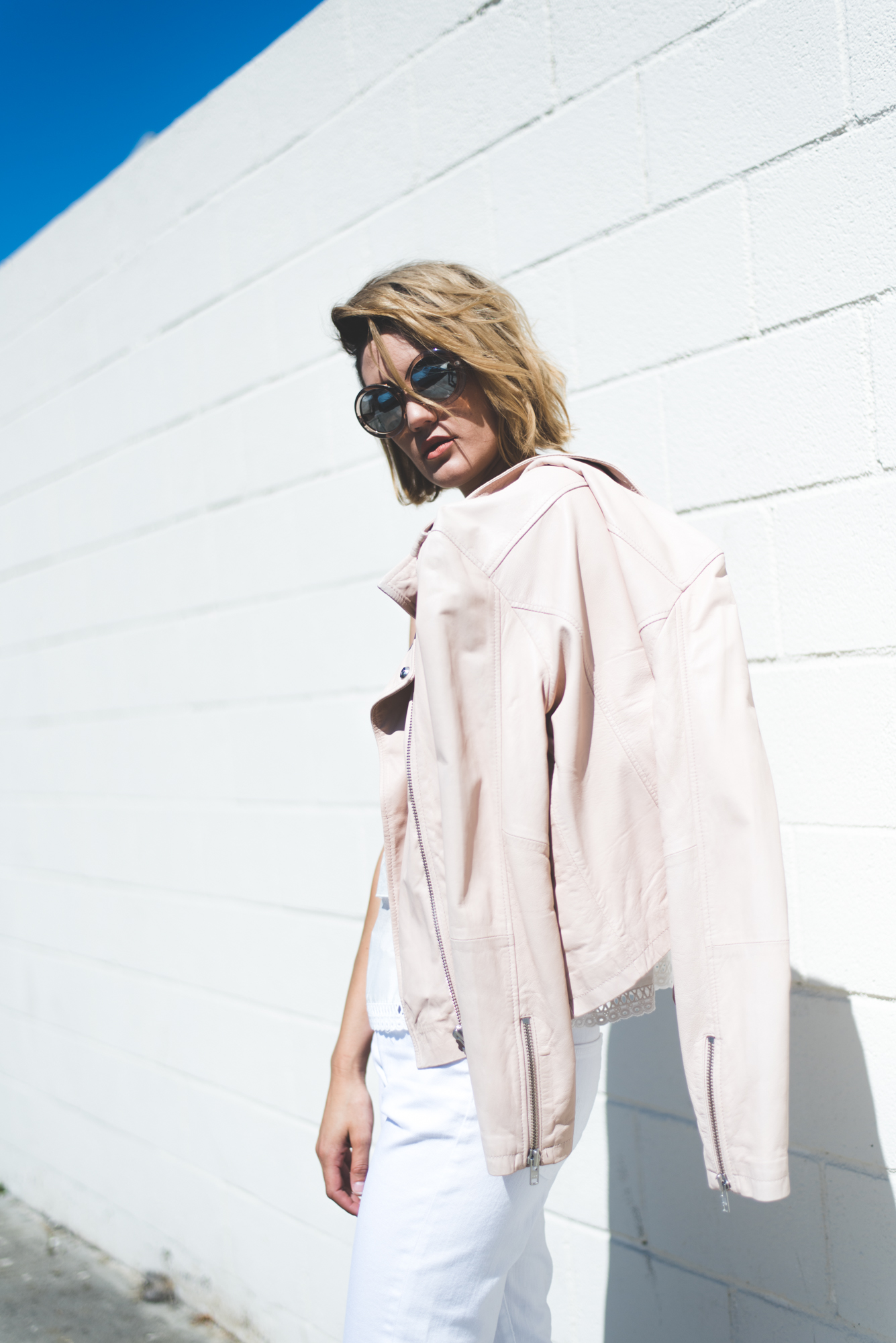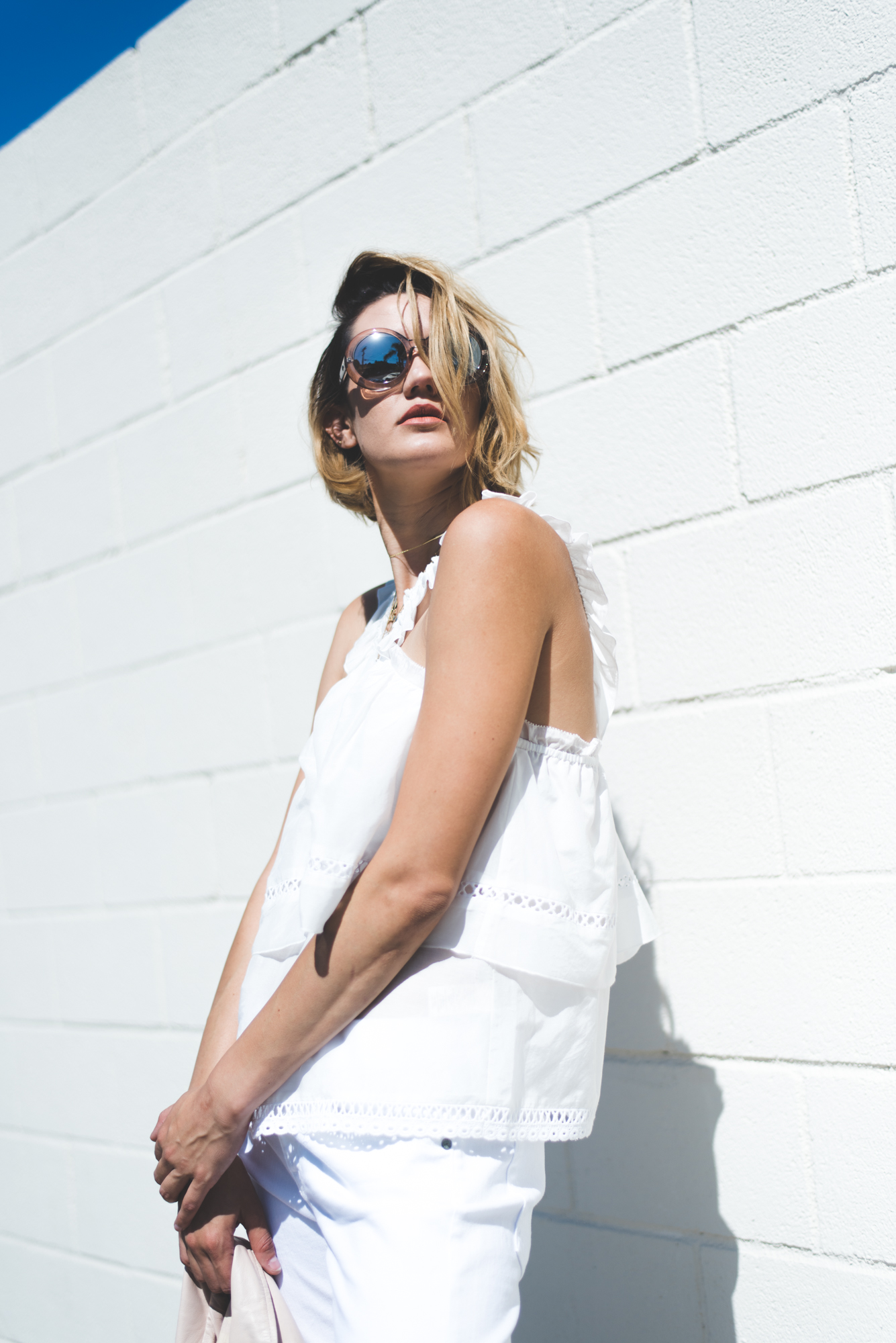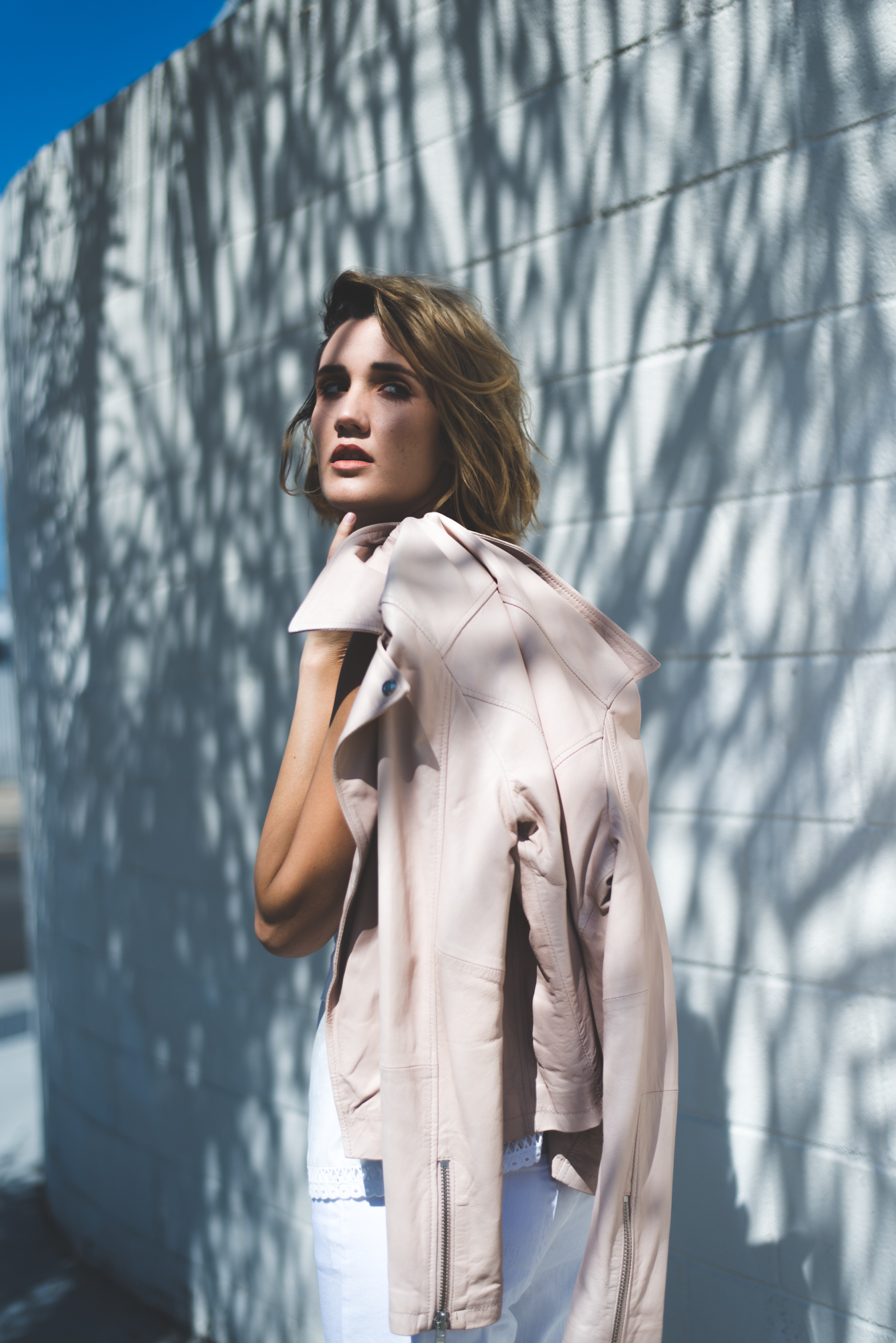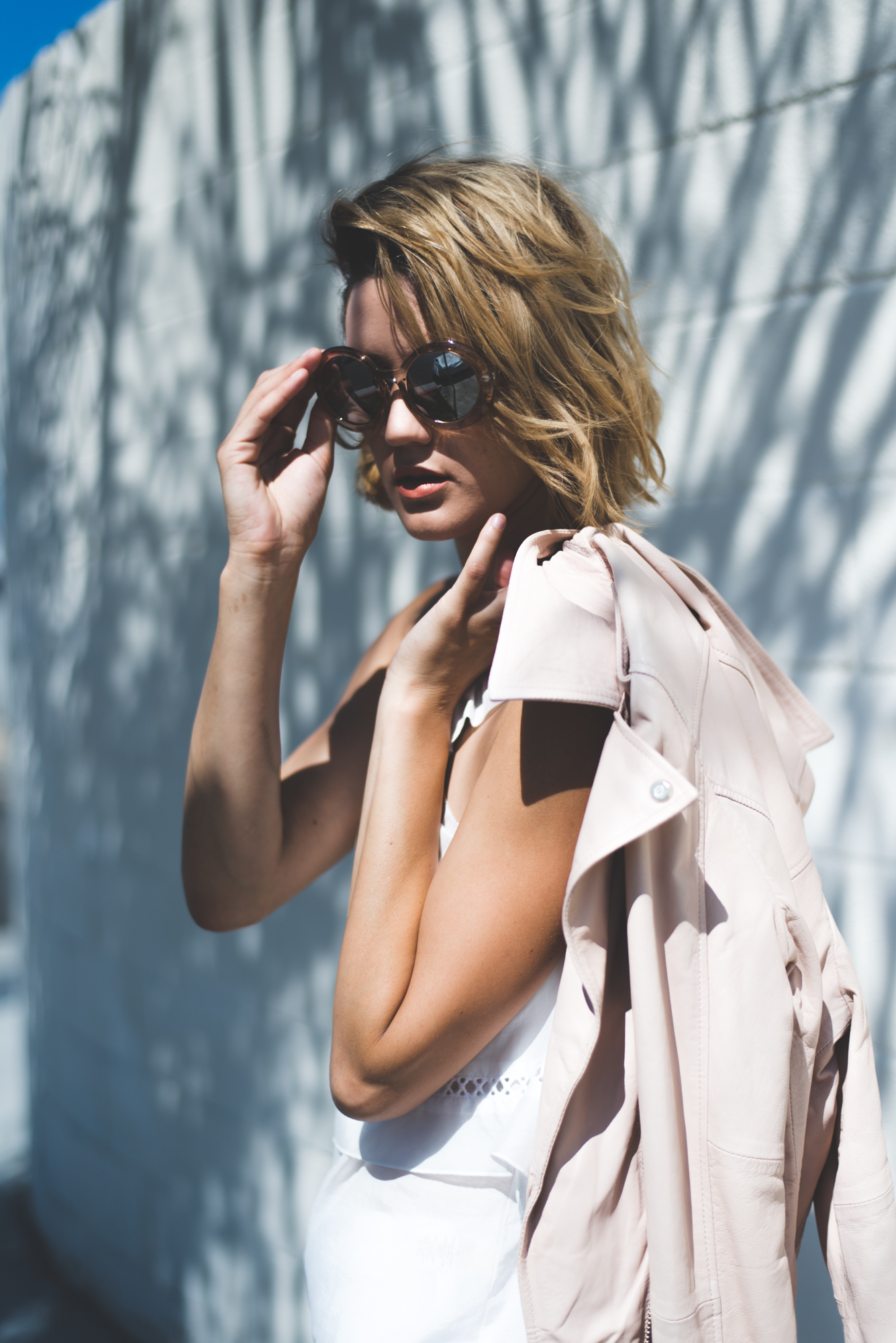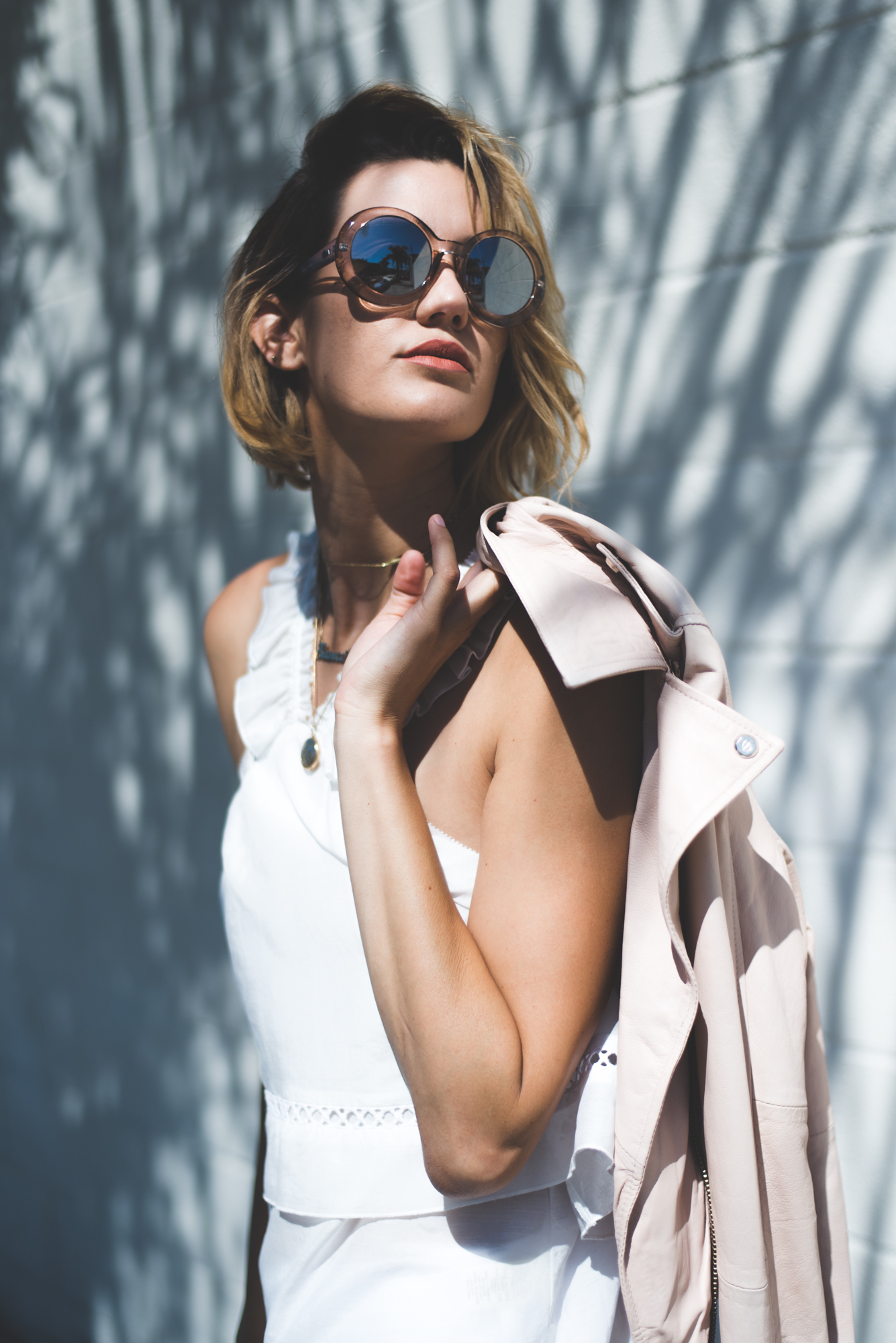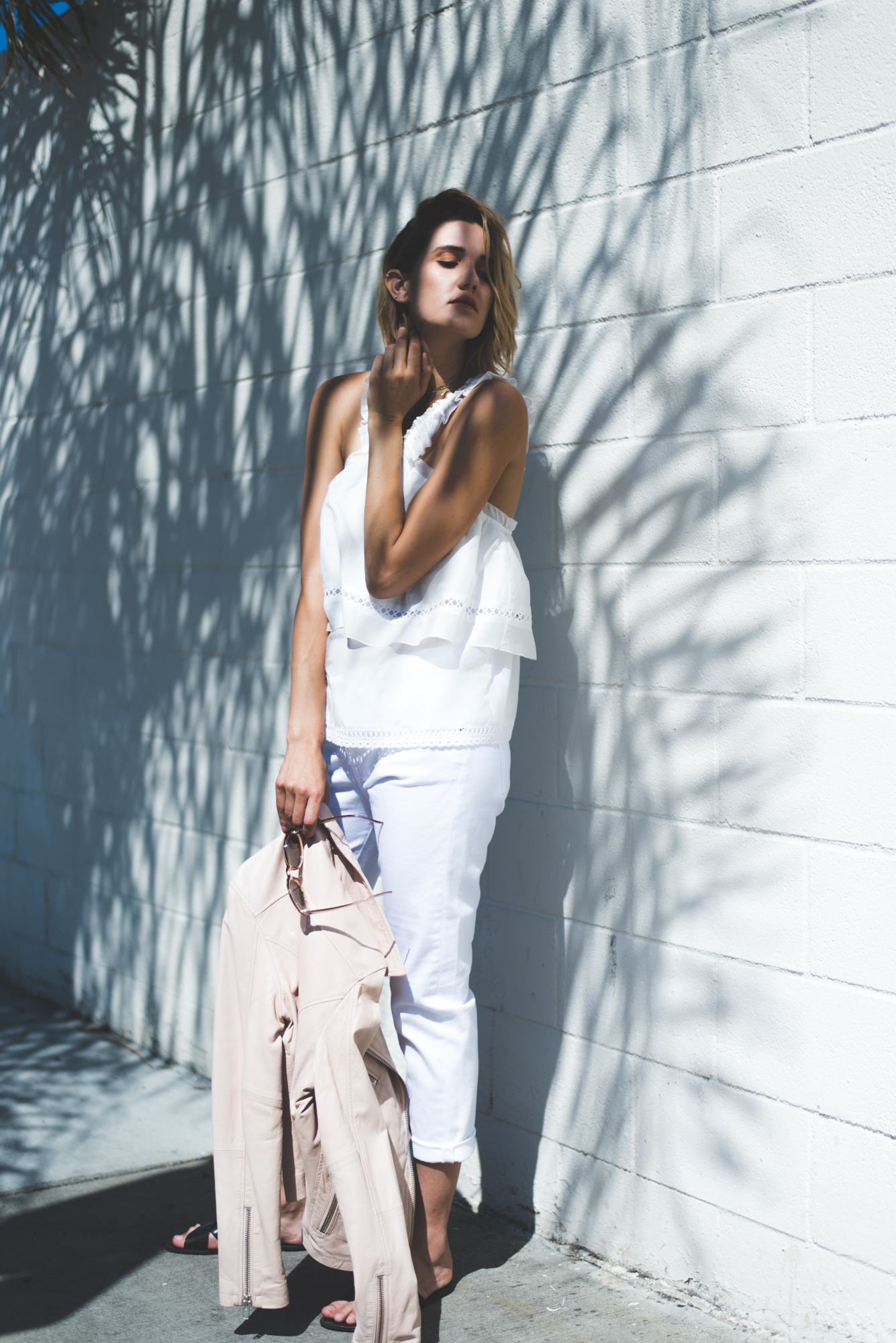 Top: Ella Moss// Jeans: AG// Leather Moto Jacket: Doma all via Jeannie Champagne
CREDITS:
Photography + Styling: Rachael Dickens
HMU TEAM: Blown Away @beblownaway Hair by Casey Braxton Makeup by Elissa Gutierrez
So what do you think? Will you incorporate minimalism into your summer style?