La Casa del Camino x Style Report
Must Have Outfits for a Girls Getaway
Quality time with friends is always a good idea. But when that exotic vacation you've been dreaming about isn't in the cards quite yet, go with the next best thing; A weekend staycation with your best gal pals at your favorite beach front hotel. La casa del camino.
Staycation or exotic getaway, traveling with girlfriends is all about the right outfit for everything. (Because you know you're going to be snapping photos and sharing Instagram stories all weekend long! So outfit on point is a must.) And no girls weekend is complete without brunch, the beach, and a night out! From check in to check out, we're sharing 10 outfits to inspire your, and your bestie's, staycation style. We even found the perfect destination for your next girls getaway!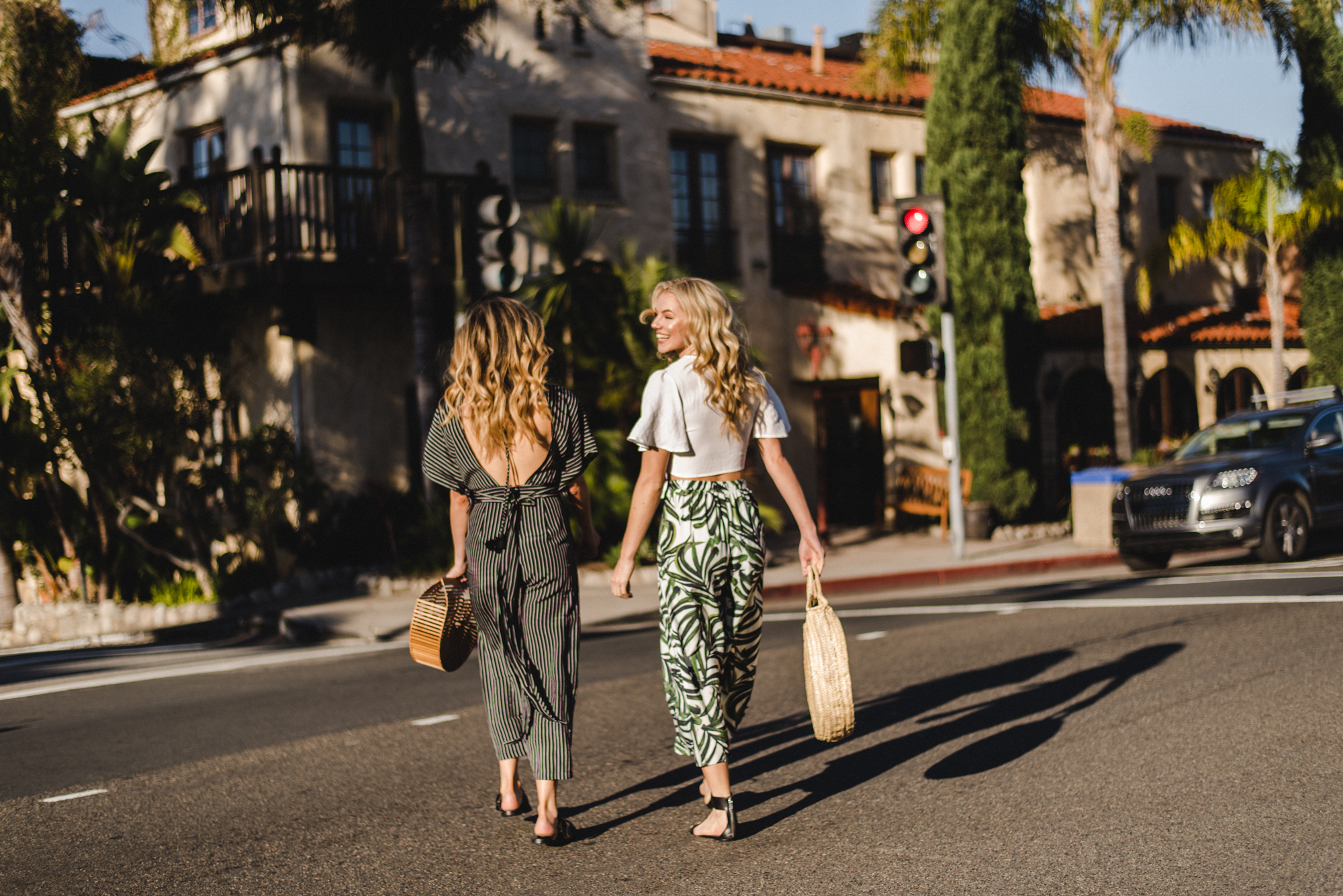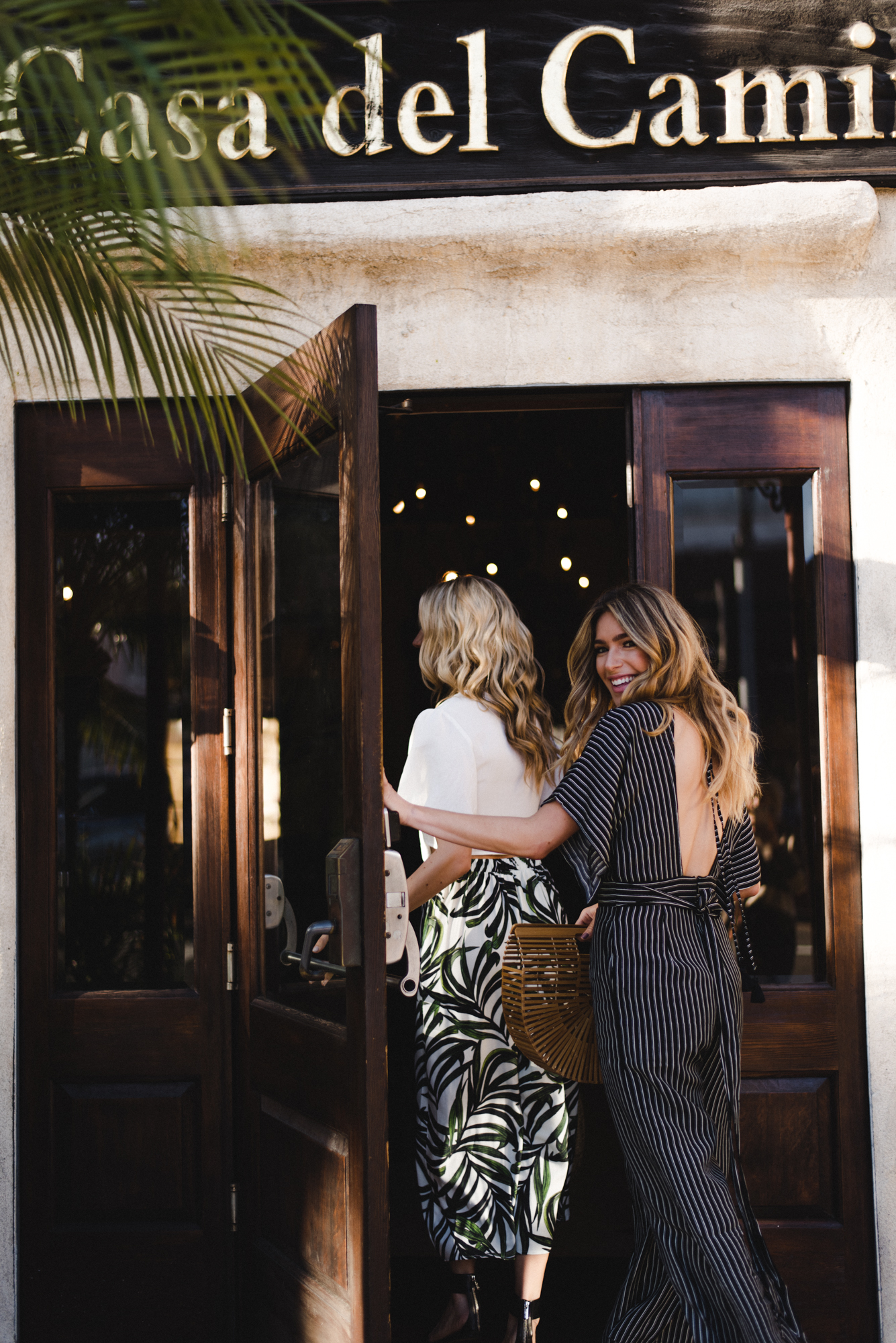 The Hotel
La Casa del Camino is located in the beautiful seaside city of Laguna Beach. Built in 1927 this Spanish style, boutique hotel stands as one of the oldest buildings in Laguna Beach and was once a popular seaside retreat for Hollywood celebrities back in the 1920s. An ideal location for a Girls Getaway, the old world charm of the hotel is perfect for Instagram worthy photo ops, is only steps away from the beach, and offers some of the best cocktails and dining in Laguna.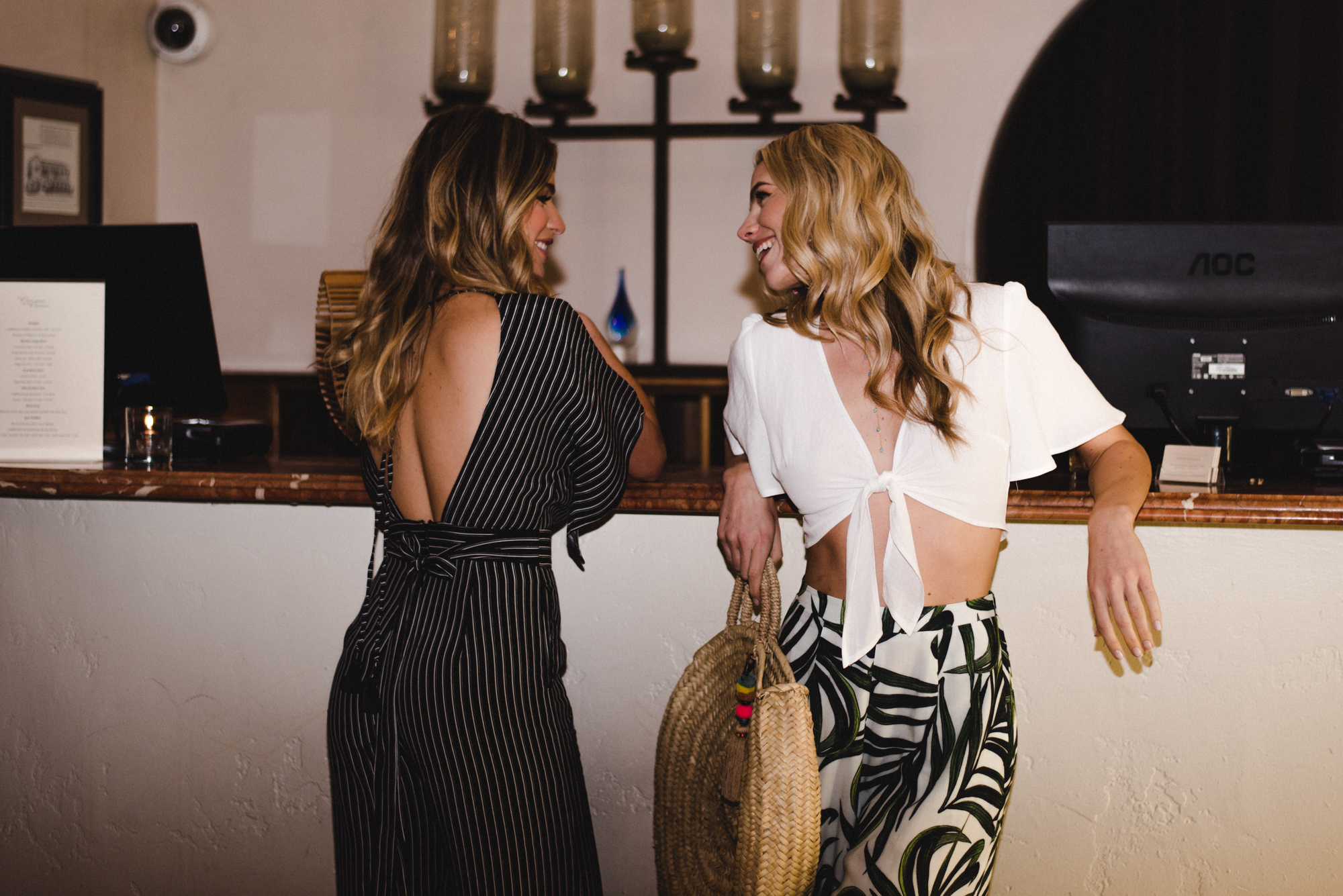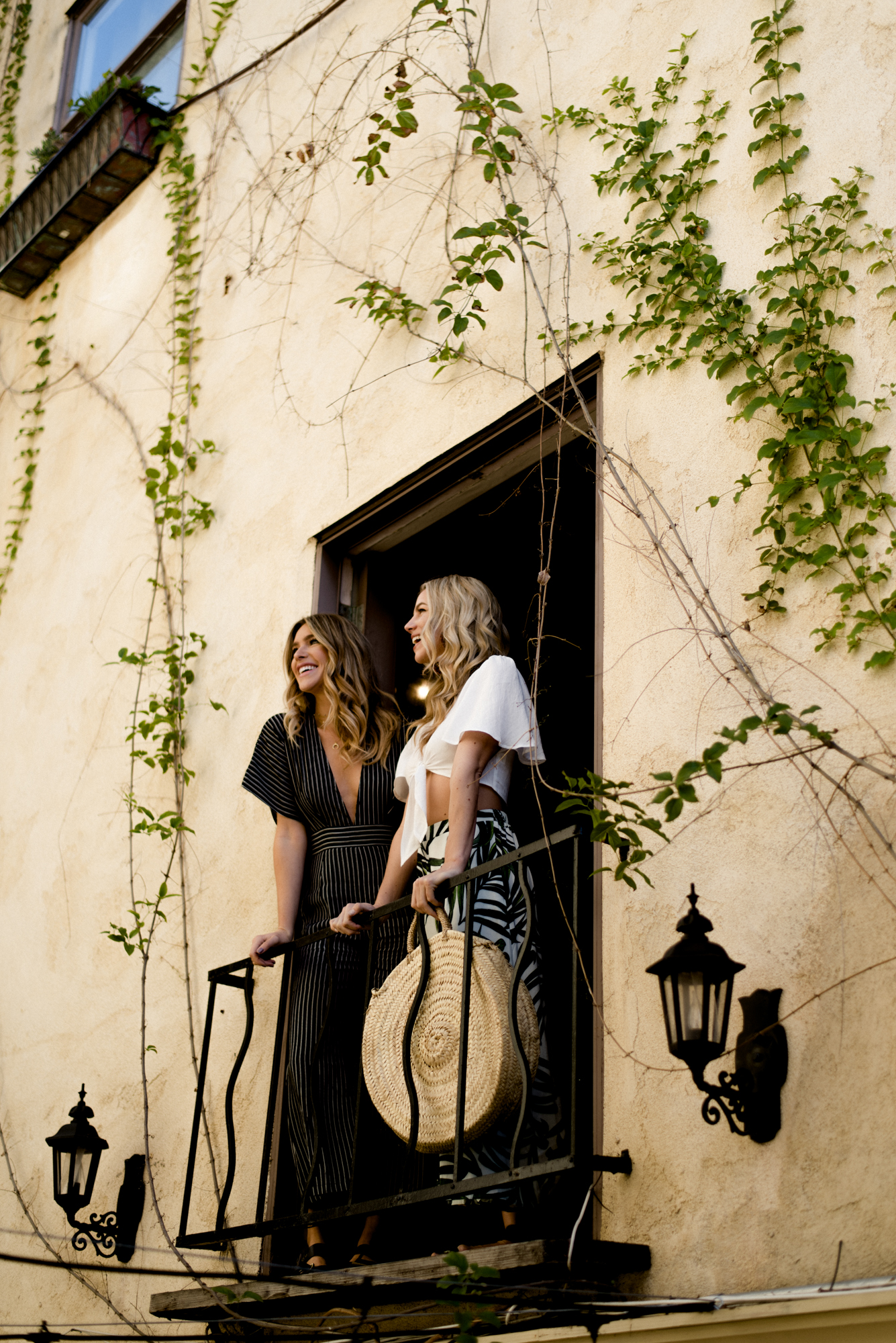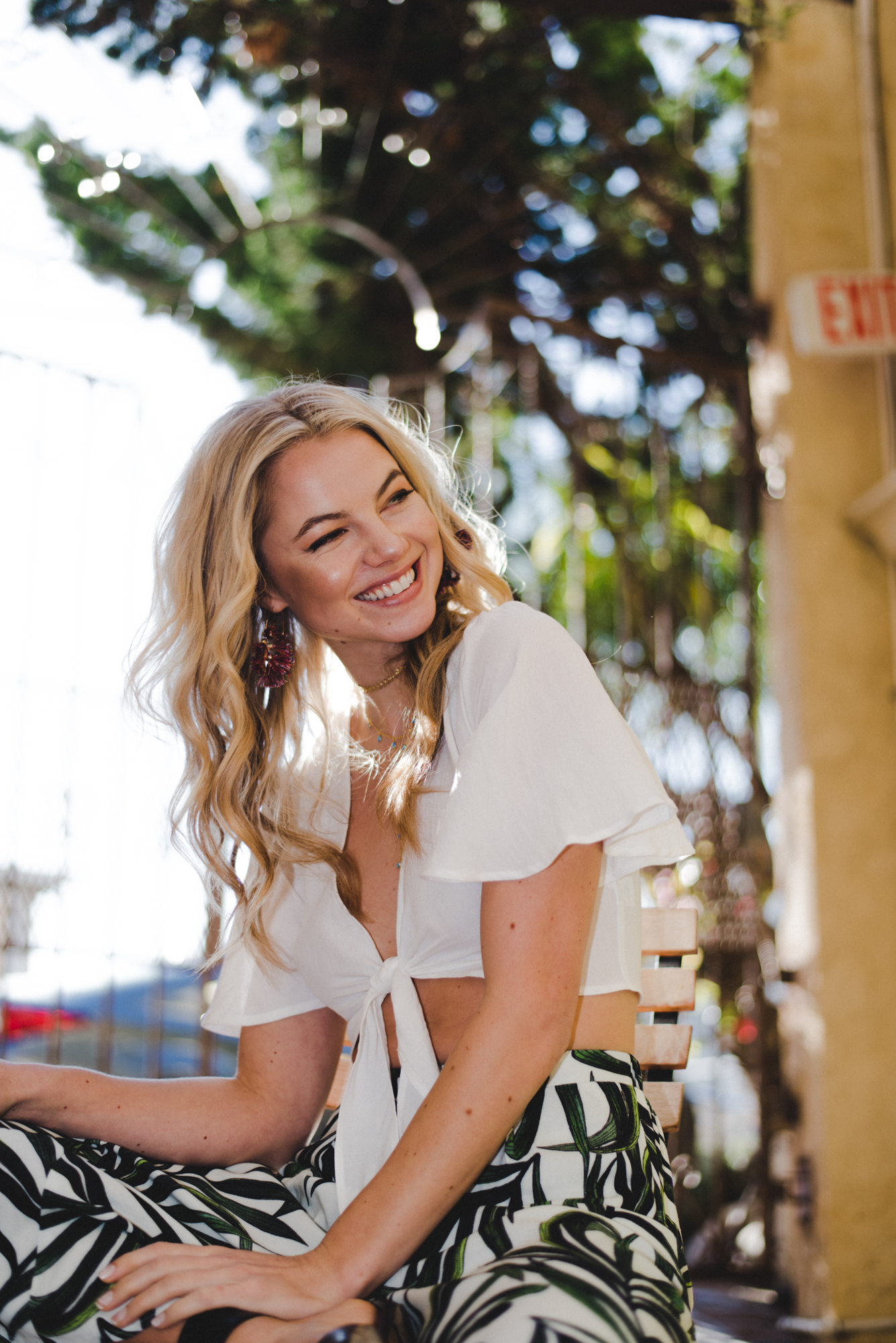 Top: Keen the Label via The Shop Laguna// Pants: Show Me Your Mumu via Largo Drive// Jewelry: g2g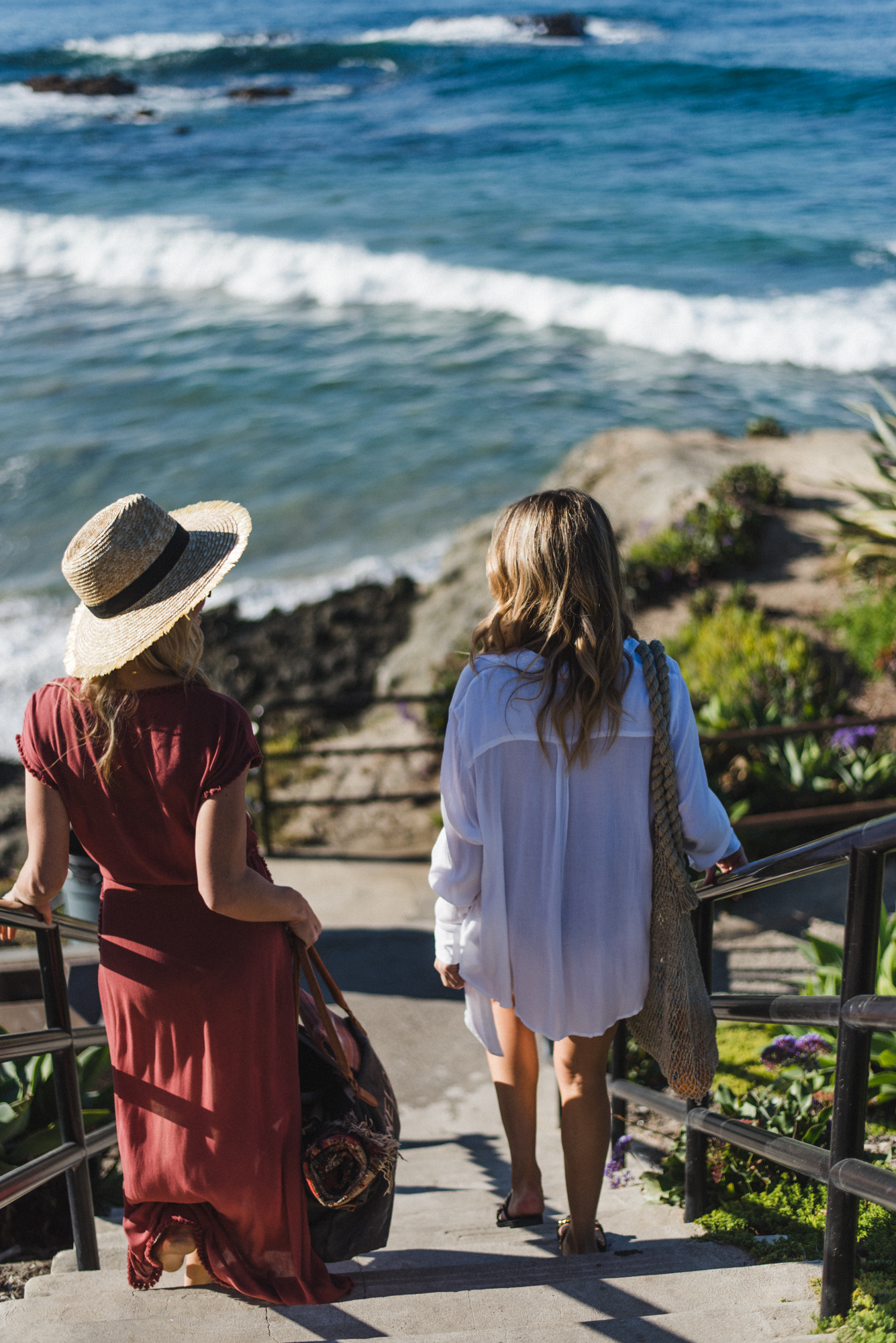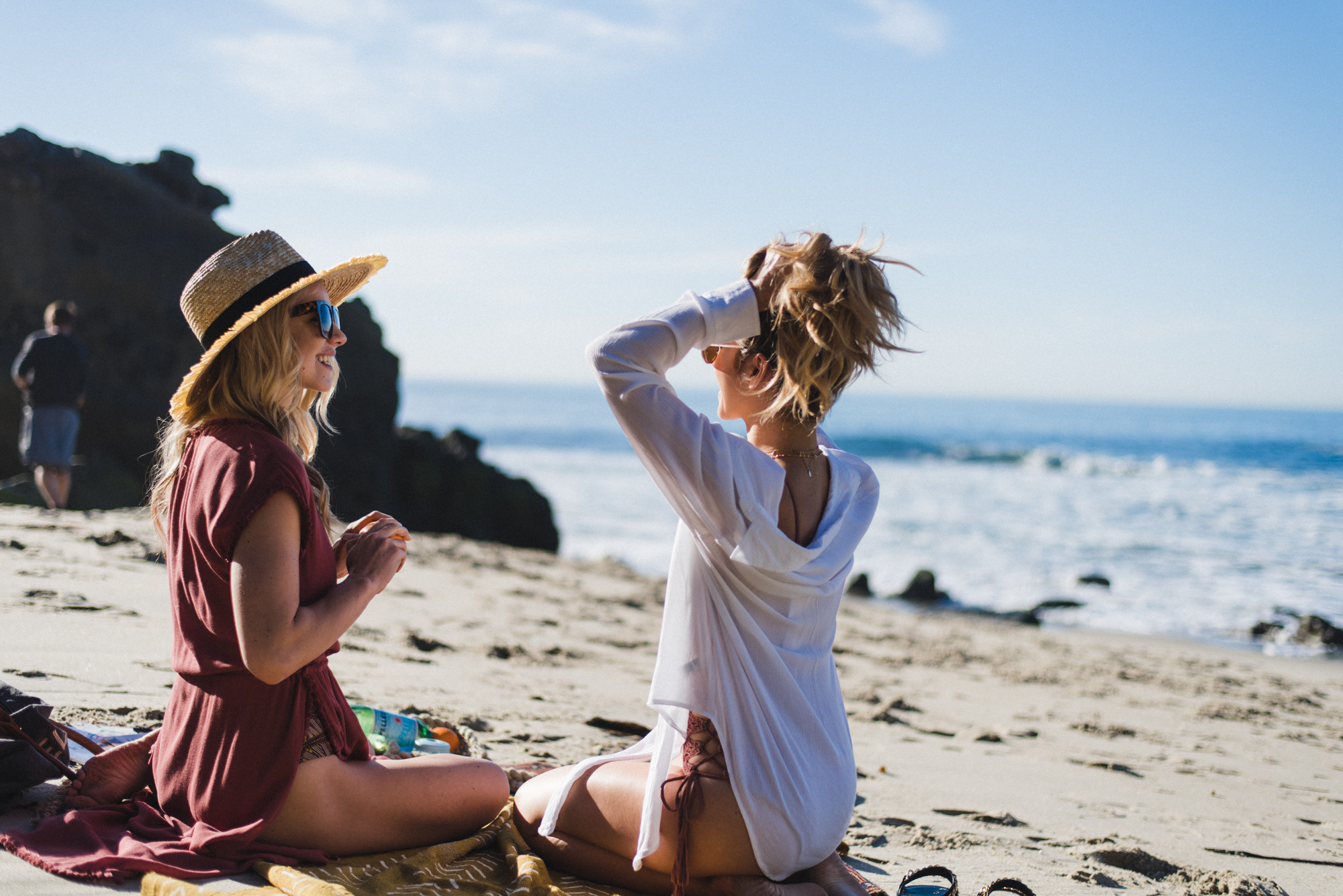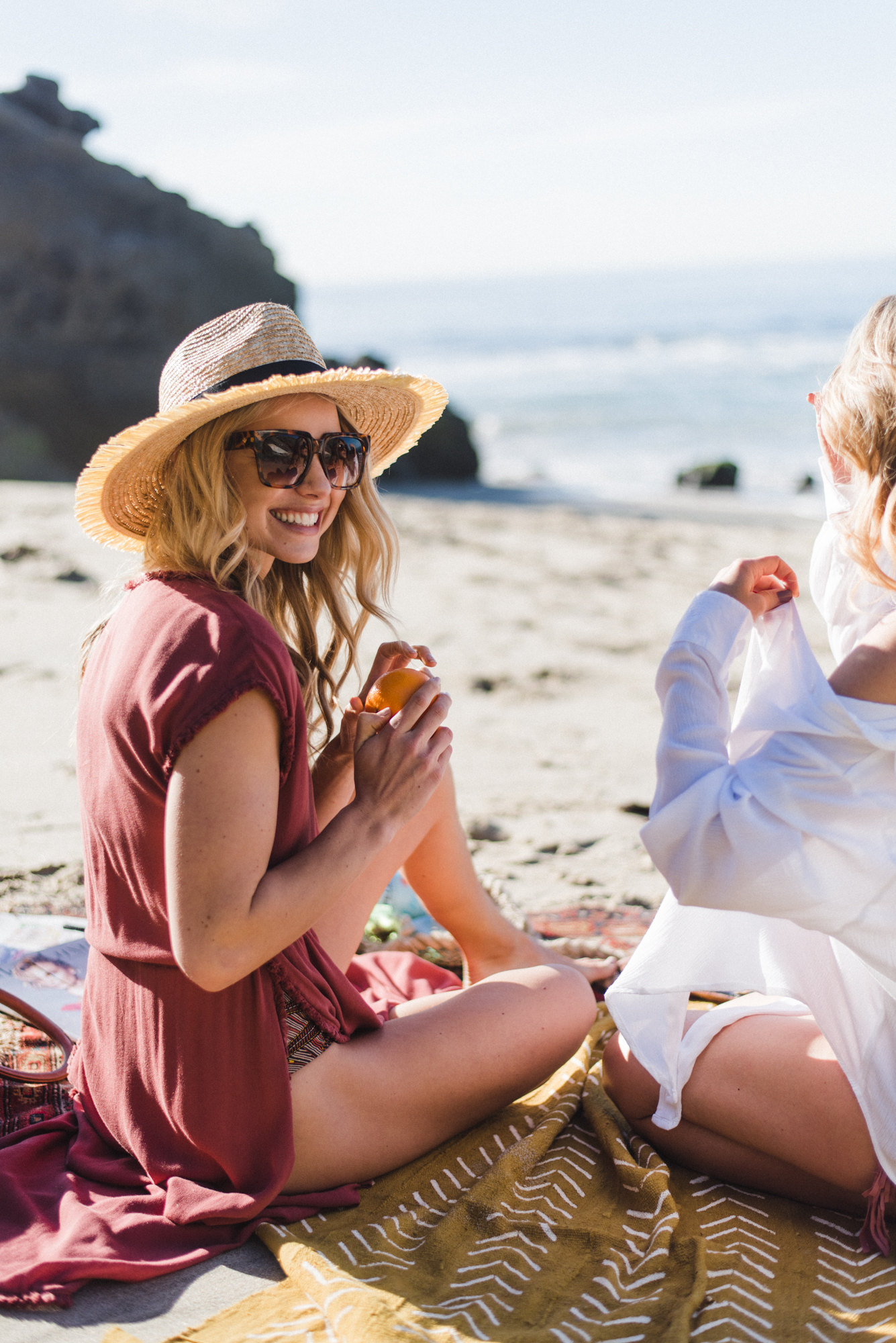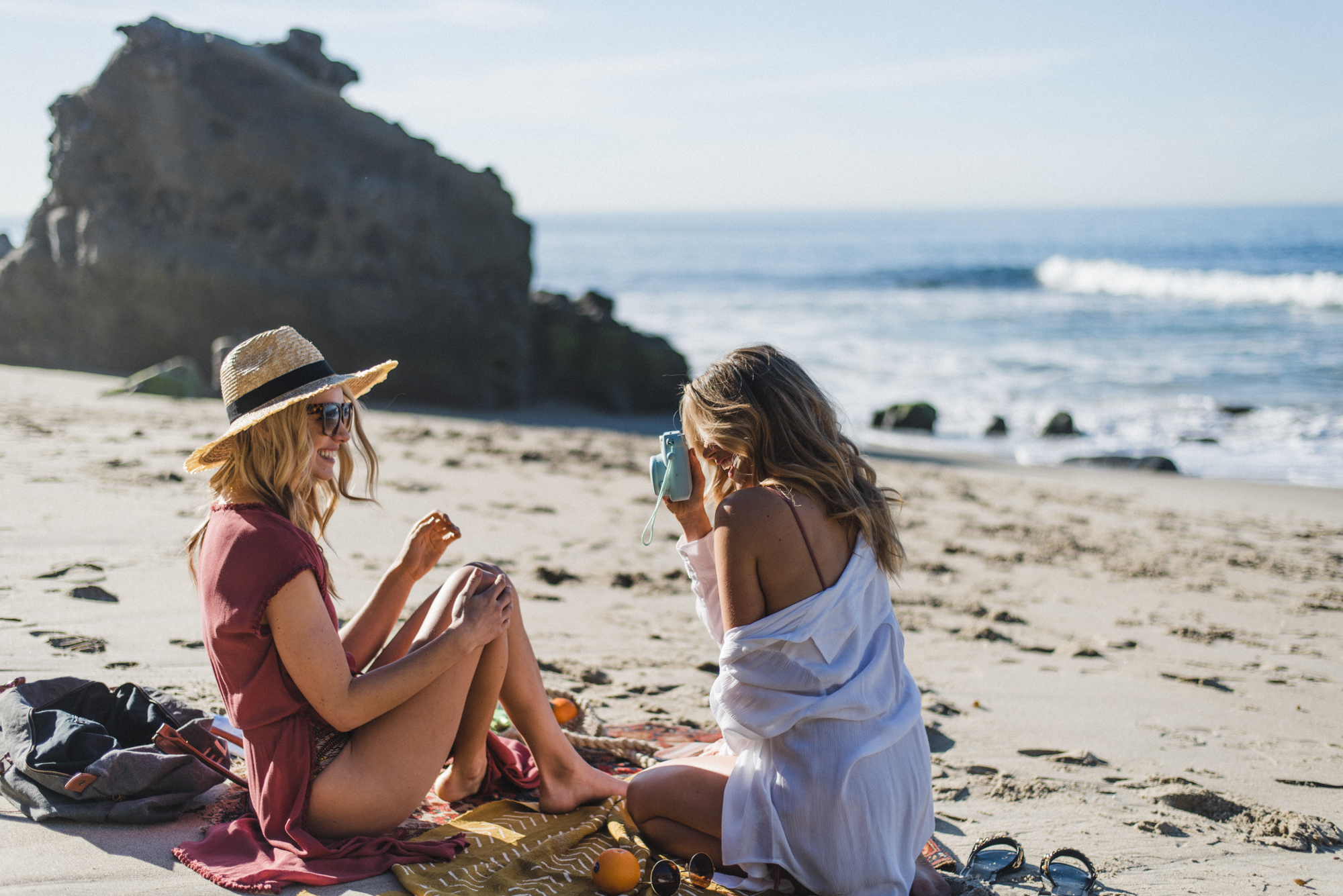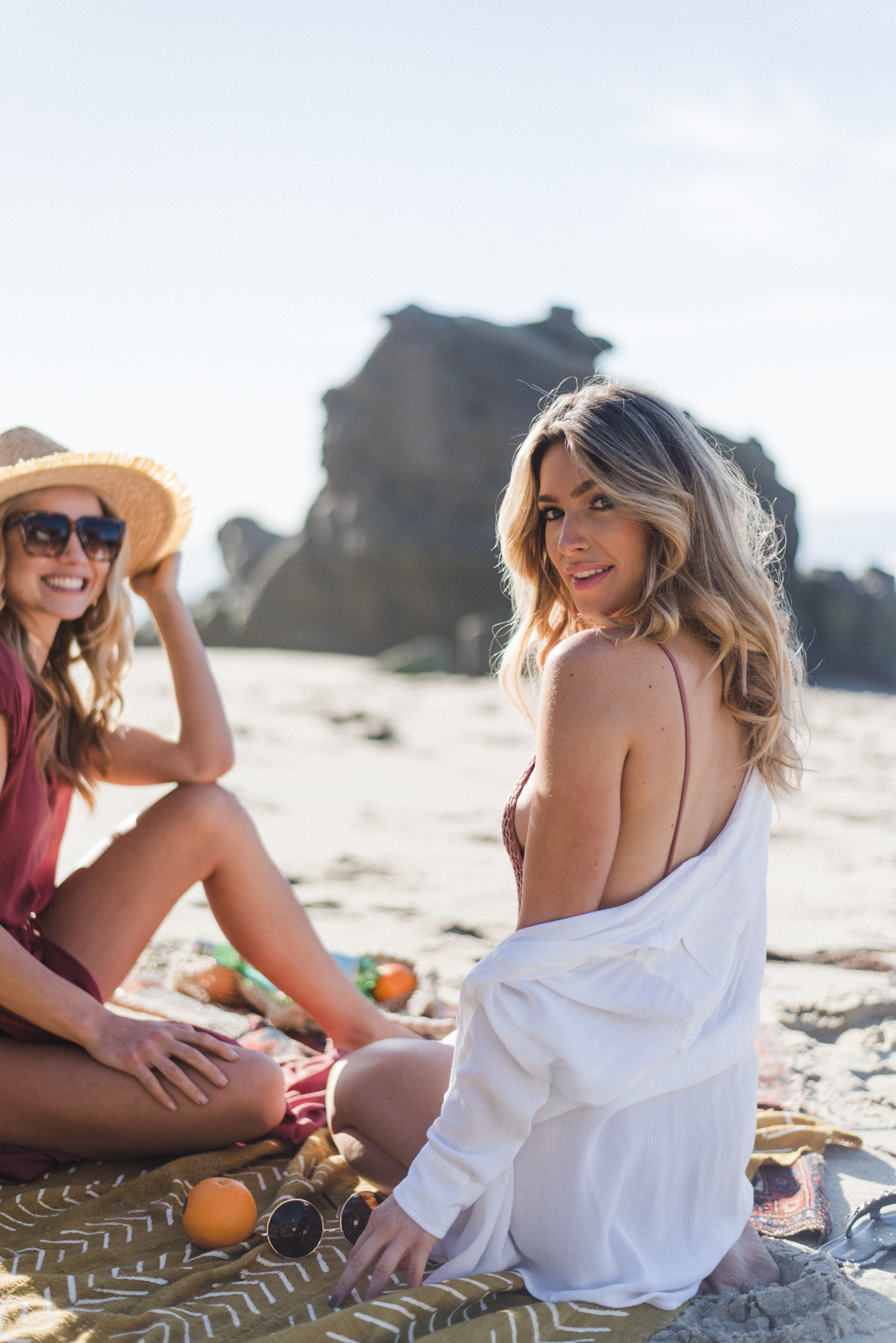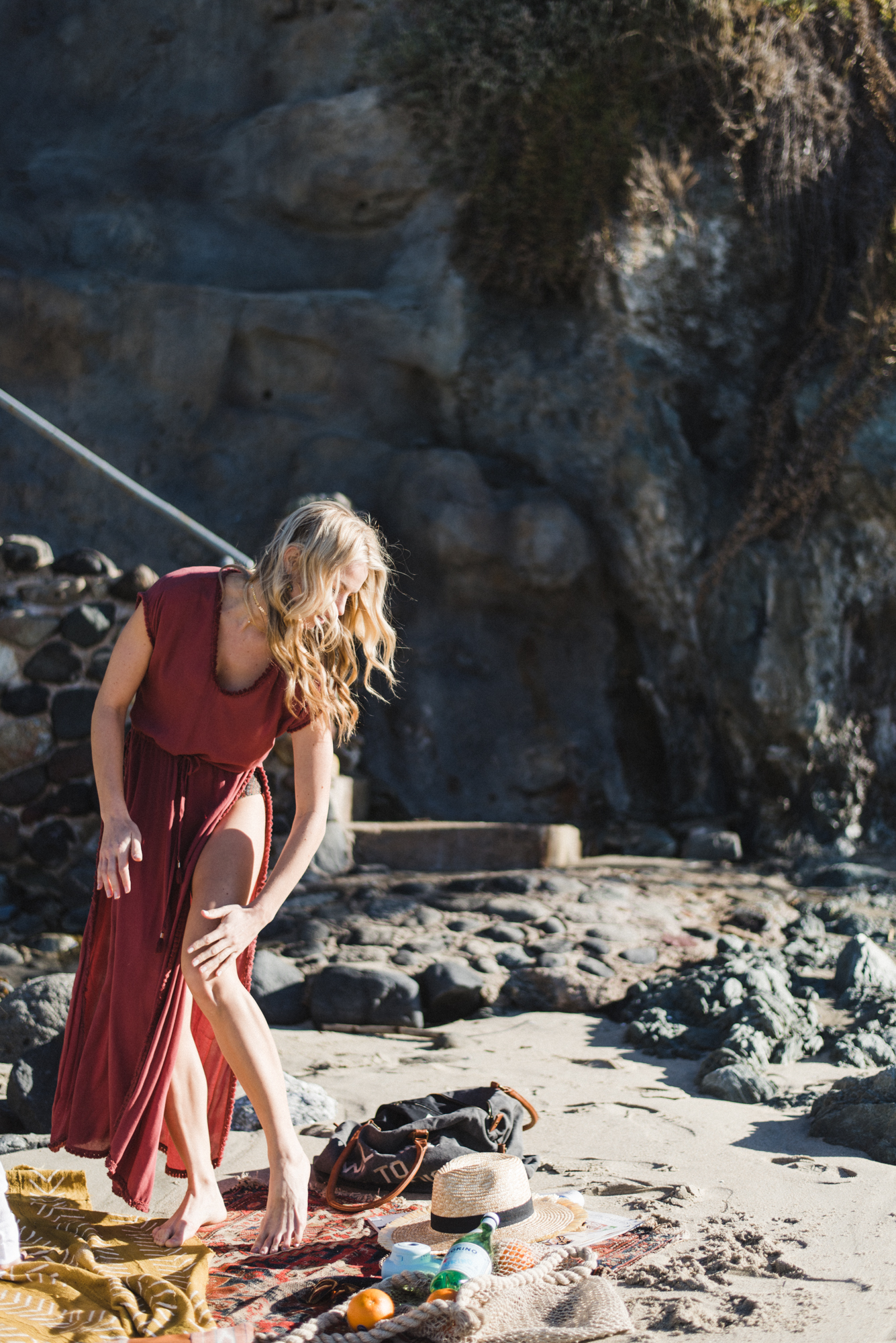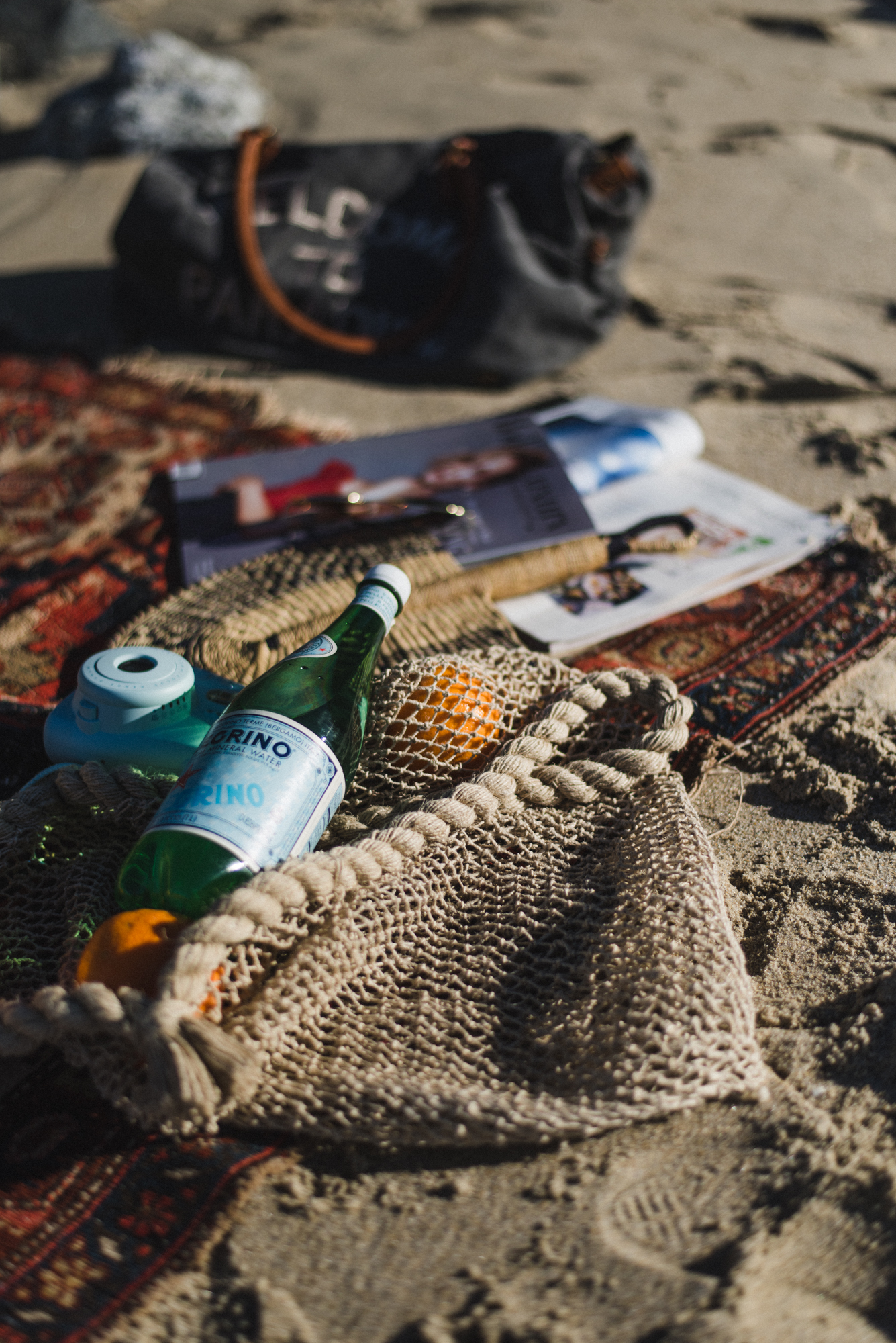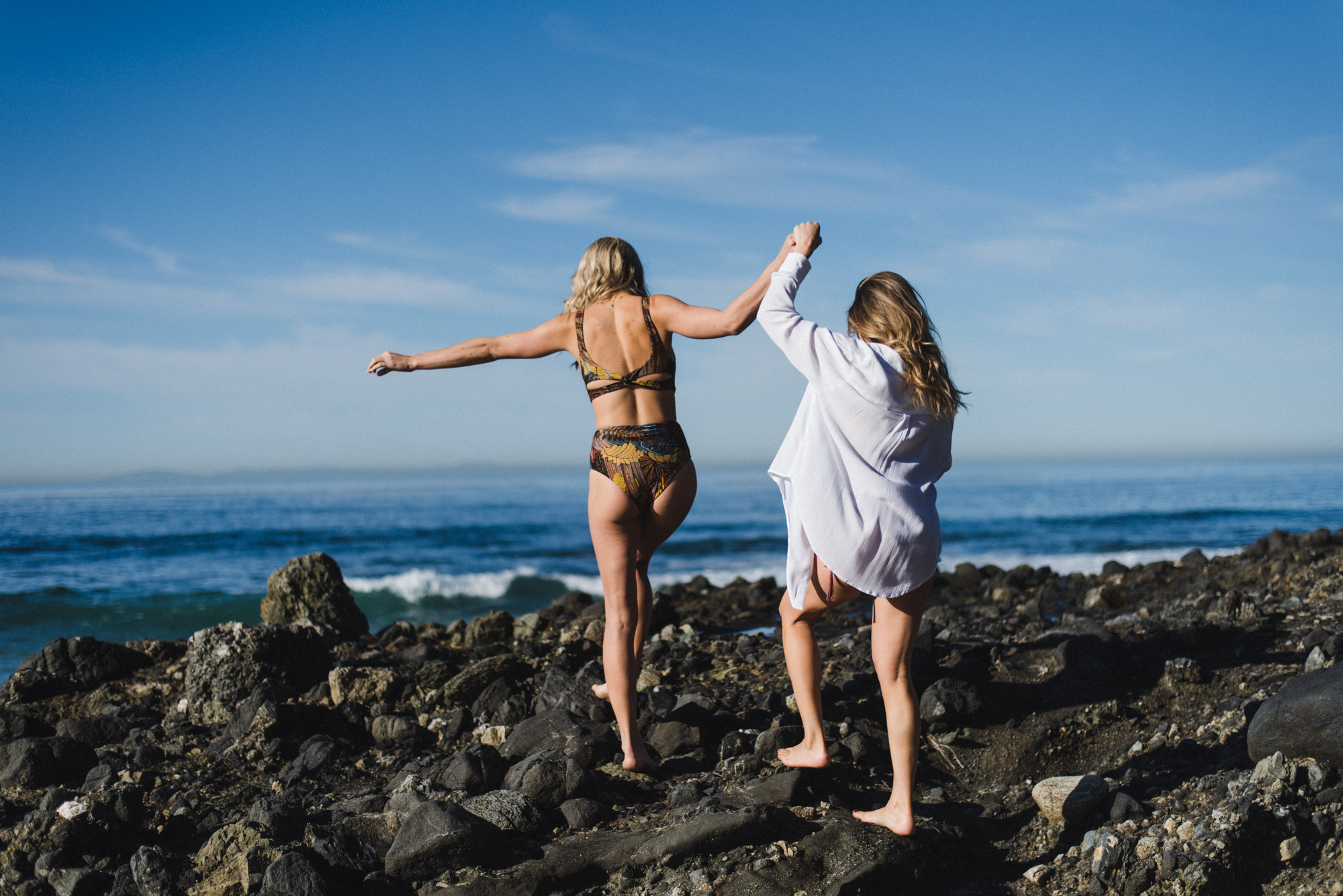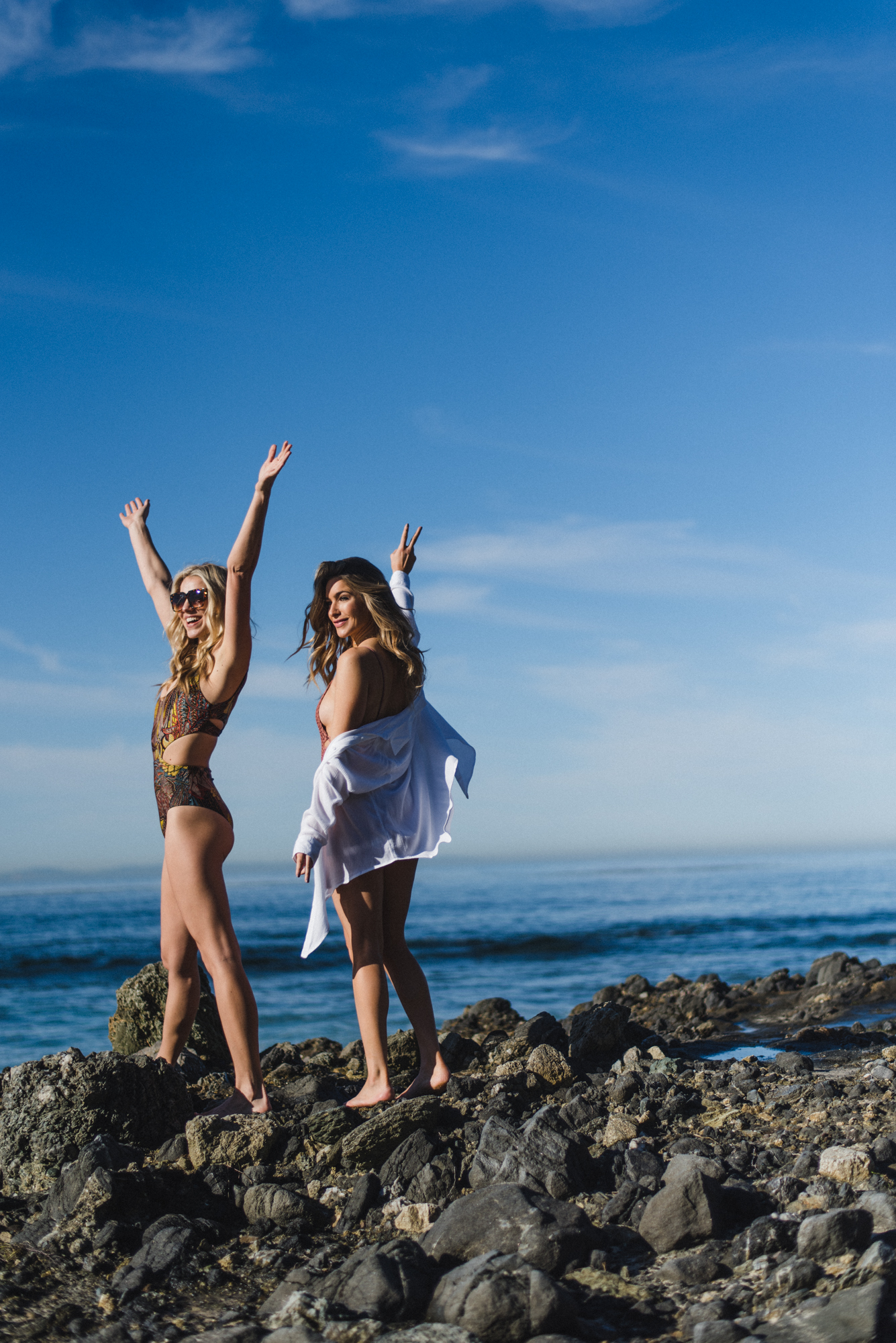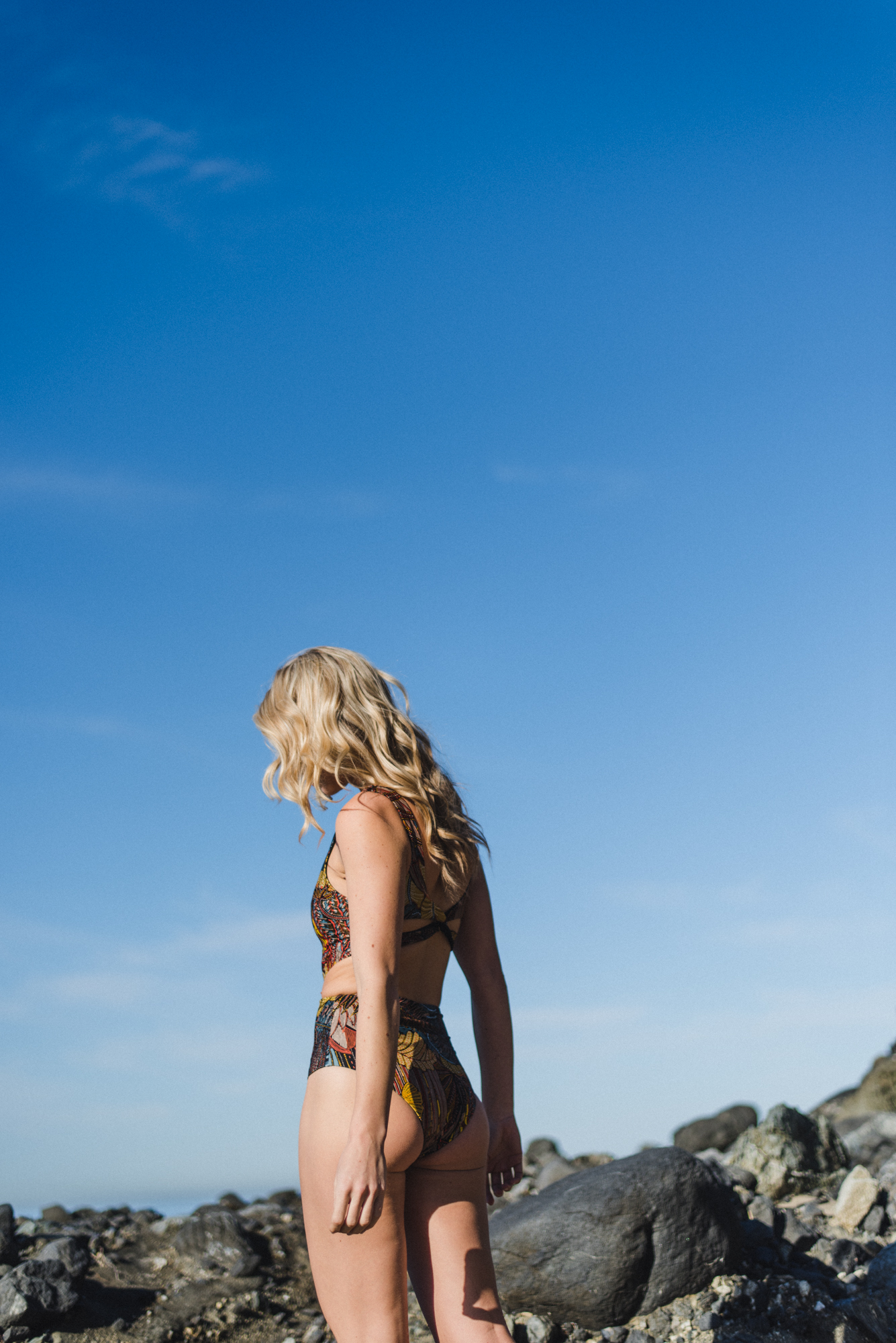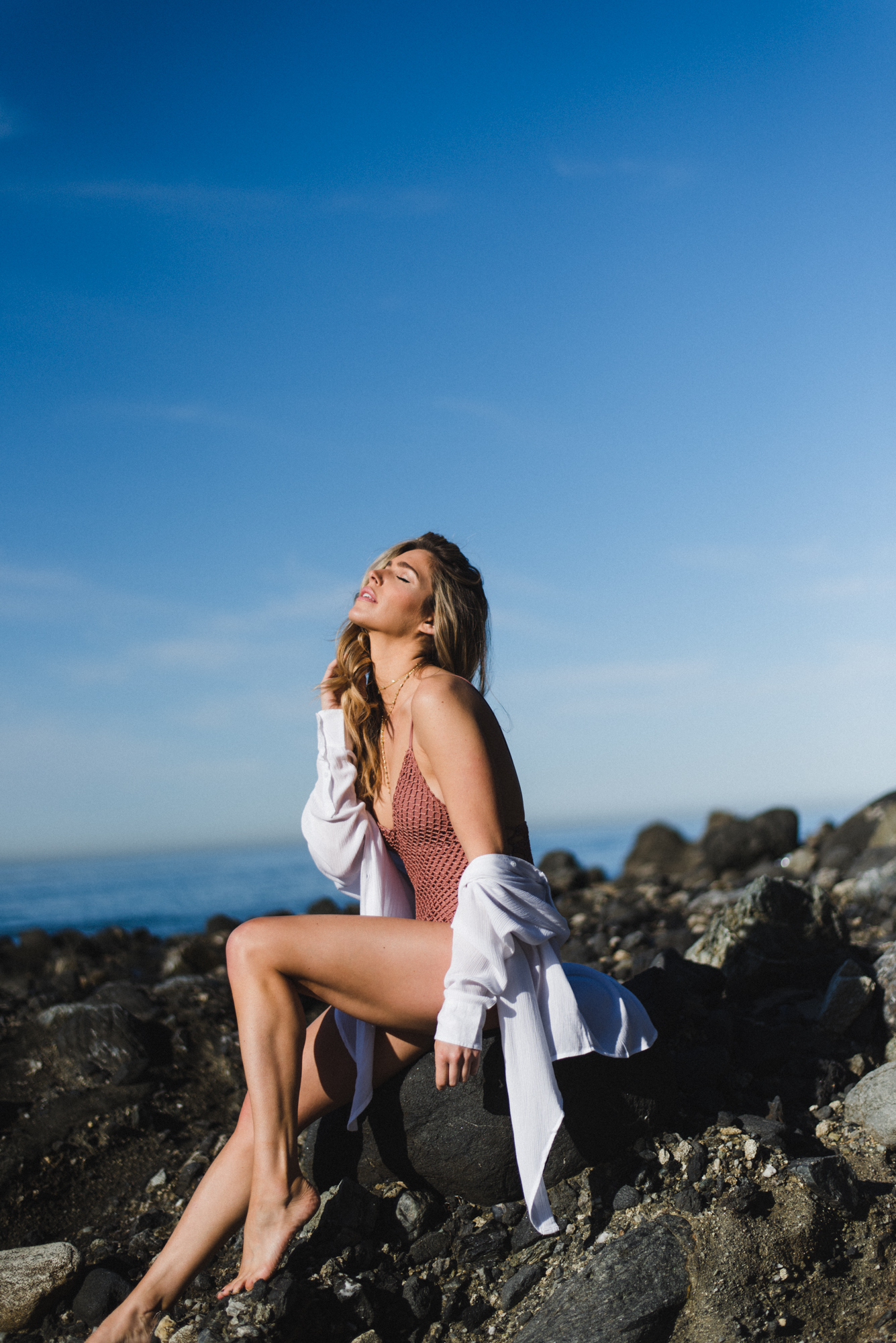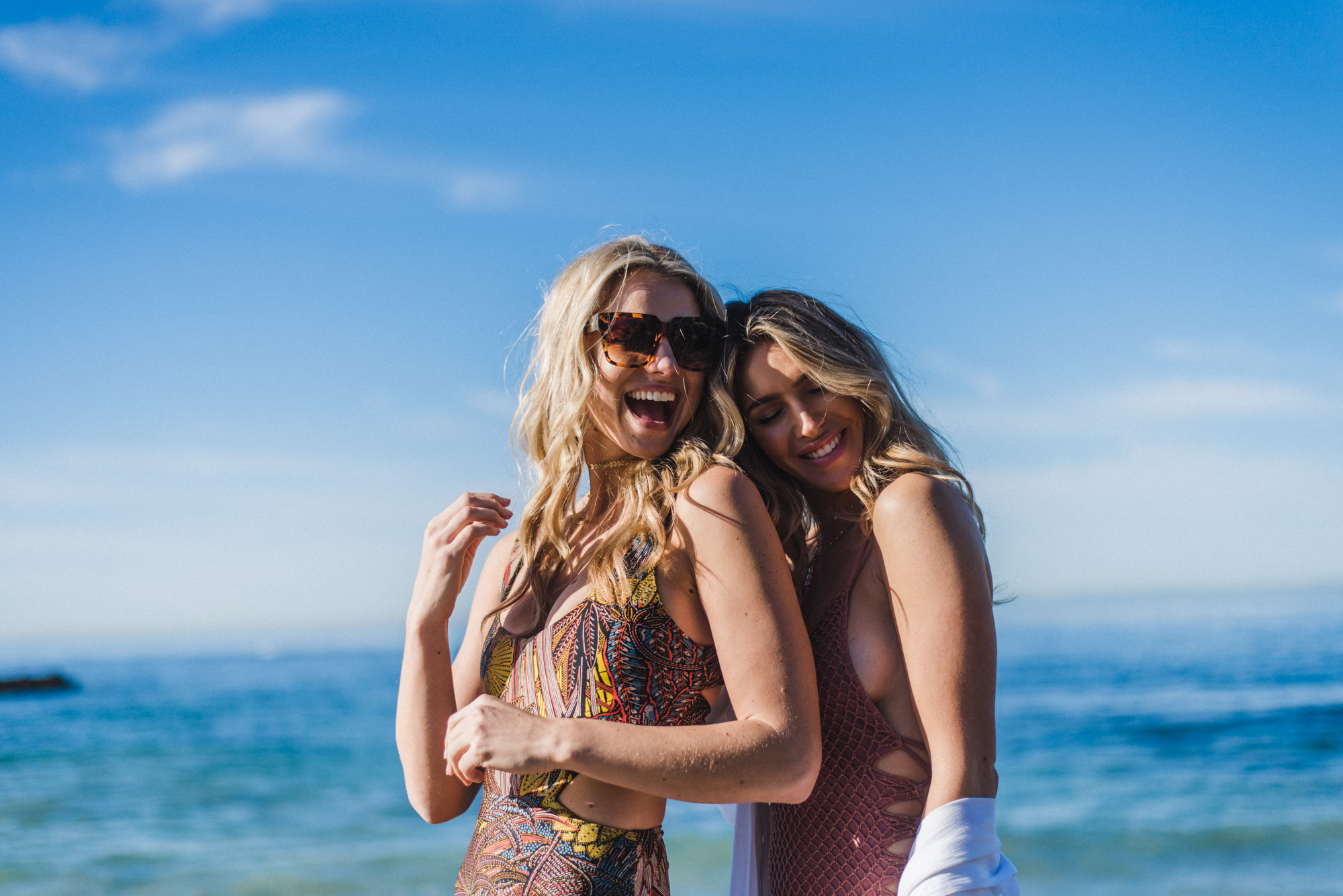 Swim Left: L*Space // Swim Right: Acacia// White Button Down: Amuse Society// Cover-up: L*Space// Hat: Brixton// Welcome to Paradise Bag: Billabong all via The Shop Laguna
All Items ( Rug + Towel + Blanket + Bags) from Beach Set Up The Garage Collective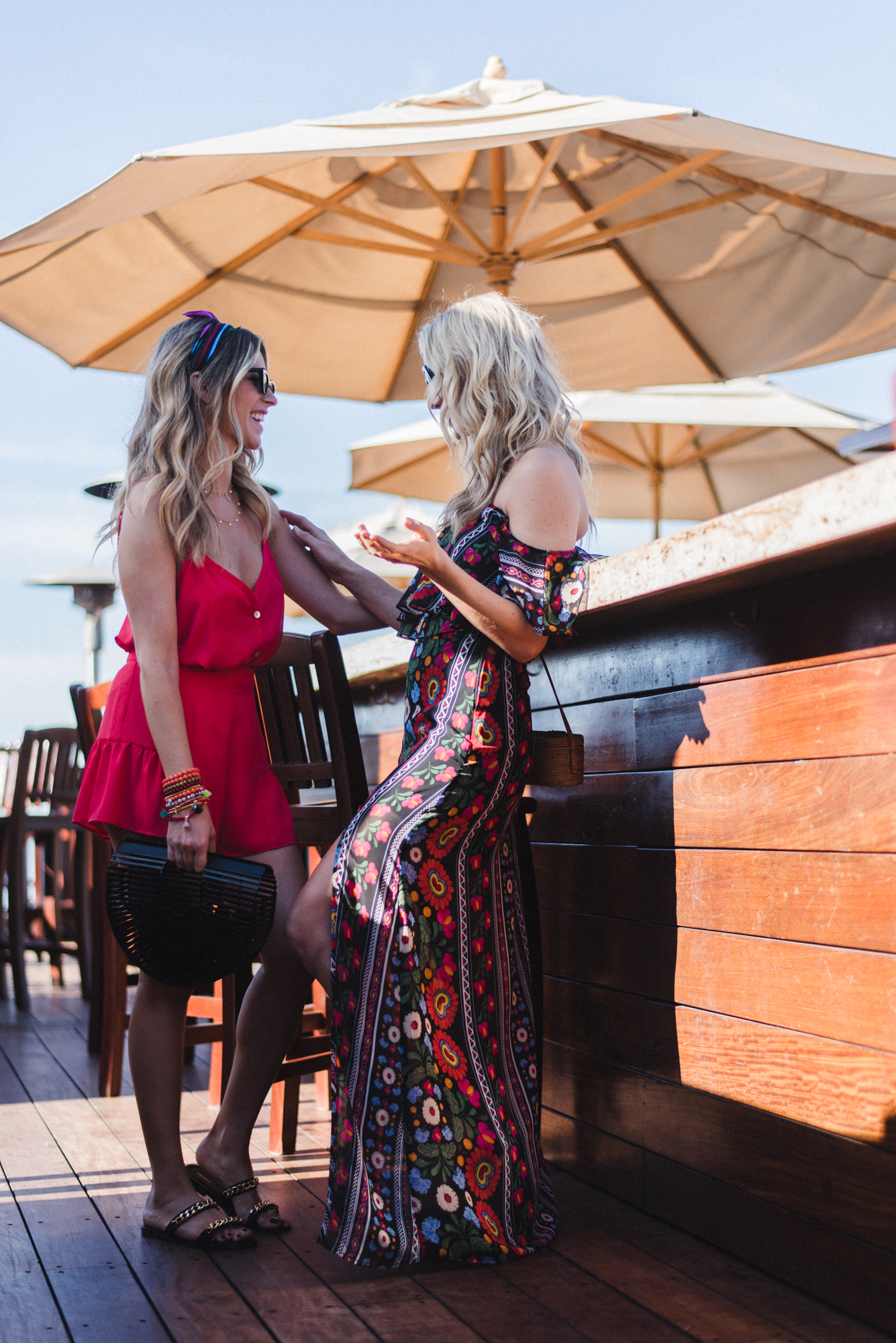 The Rooftop Lounge
Brunch, happy hour, the most delicious sangria, and a 180 degree ocean view… Sign me up! With the help of the ocean front Rooftop Lounge, La Casa del Camino is a one stop shop for everything you plan to check off during your staycation! And a long day at the beach deserves a little happy hour! Grab a hand-muddled mojito or a refreshing glass of sangria and cheers your bestie while watching the sunset. And because we know you can't get enough of that view, return the next morning for Sunday brunch, with mimosas of course!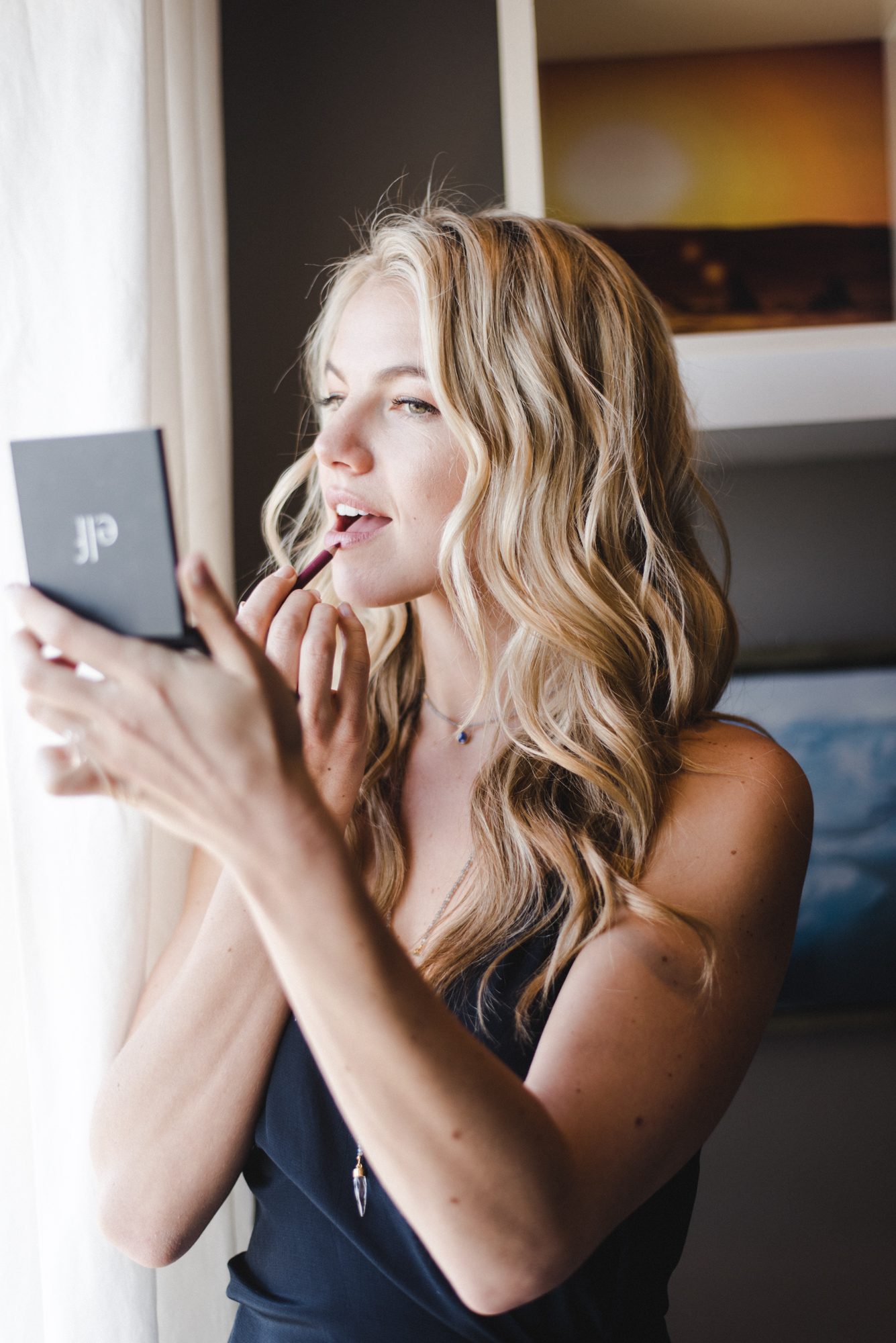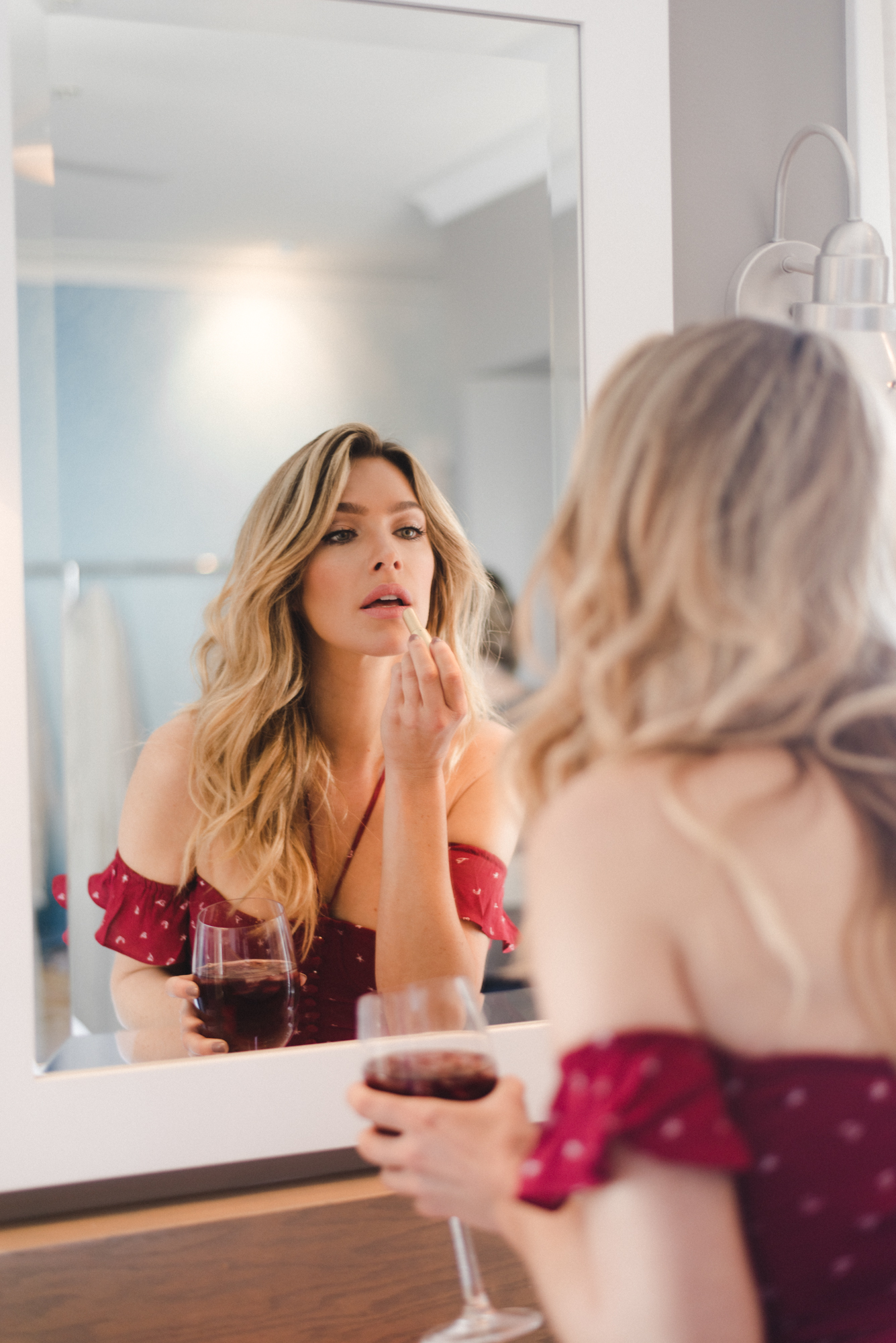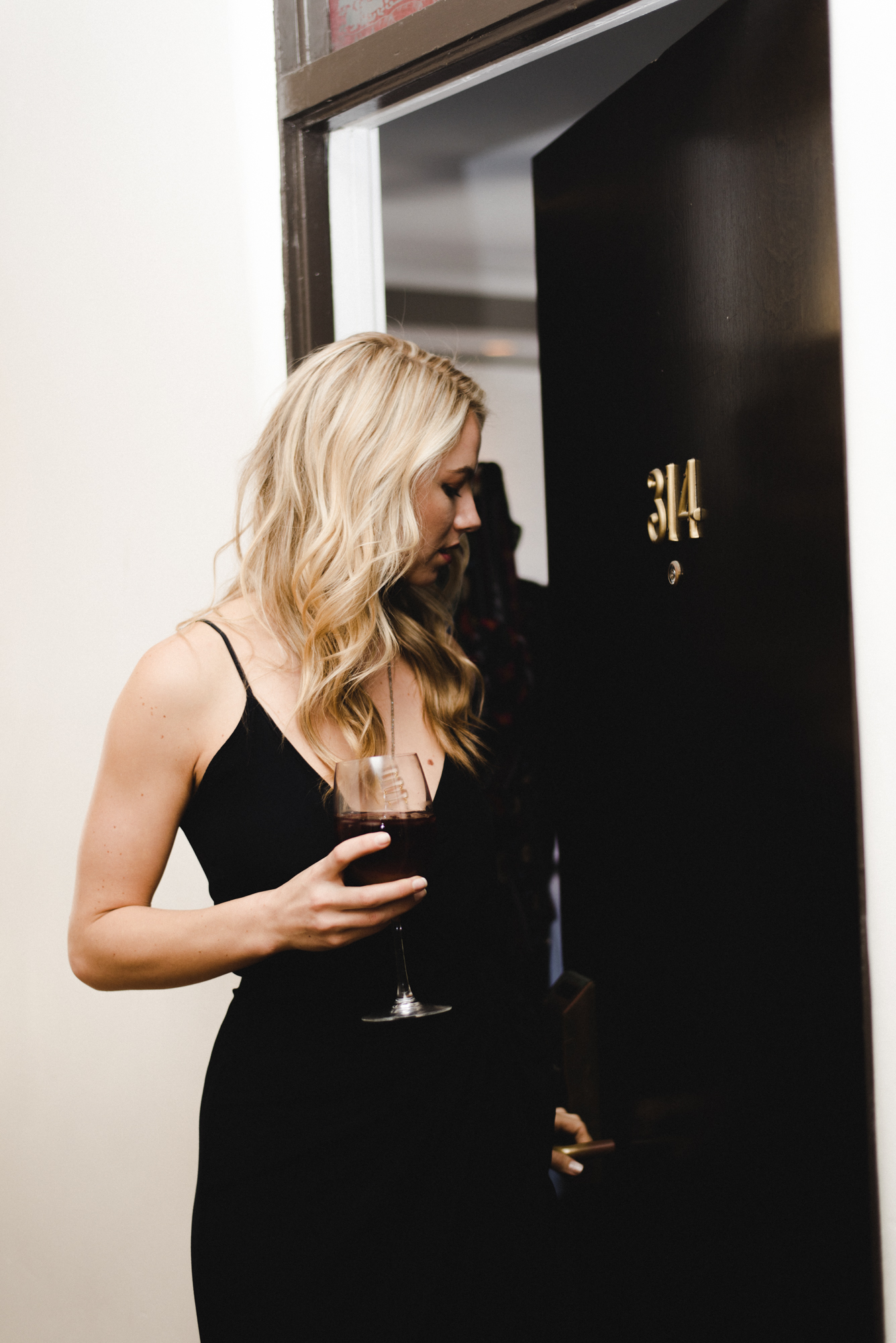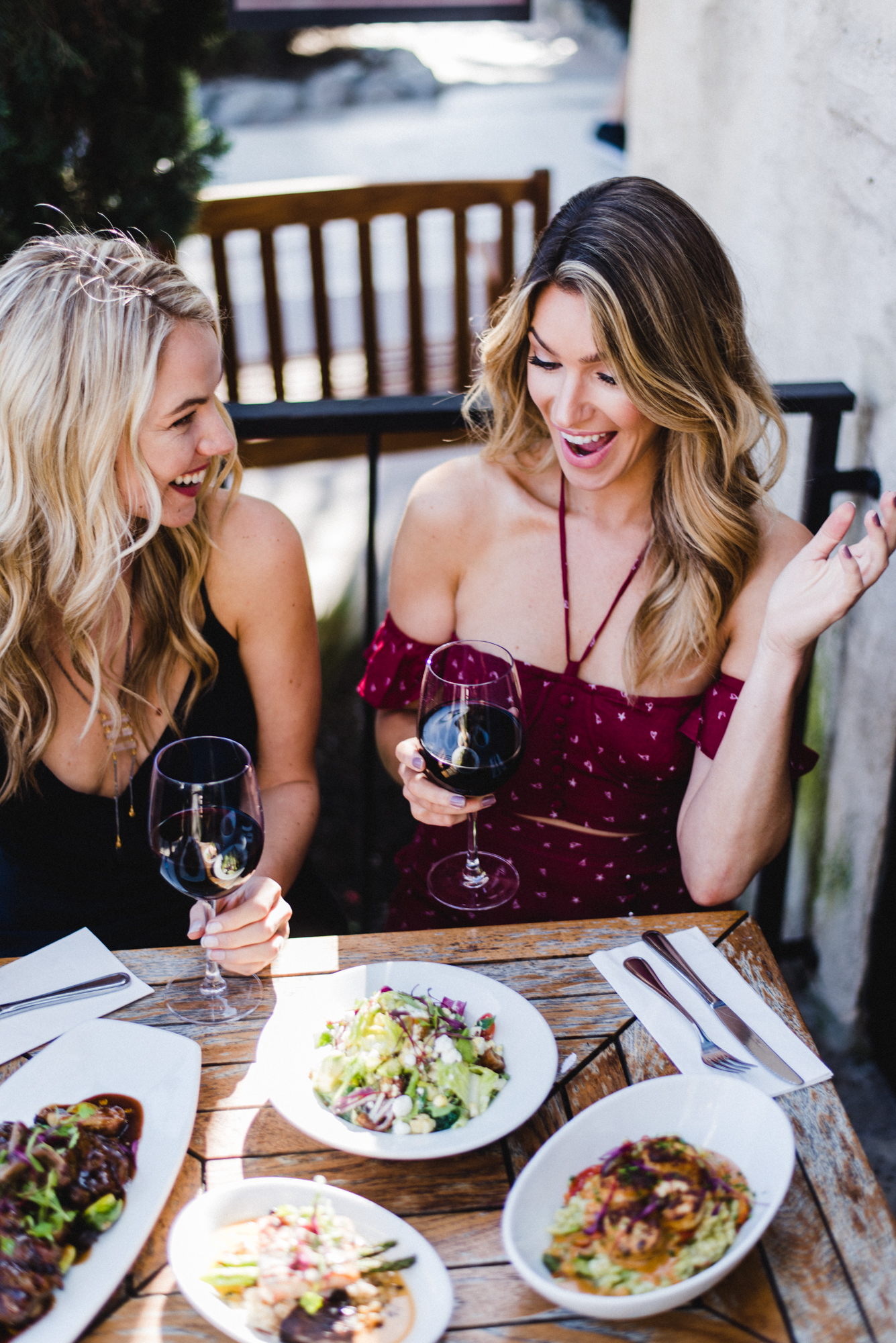 K'ya Bistro
It's time to put on those show stopping, going out looks and head out on the town. First stop, dinner! Located downstairs in La Casa del Camino hotel, K'ya Bistro Bar offers a tapas-style menu in a vibrant San Francisco-esque environment. With small plates and an emphasis on sharing, the Laguna Beach bistro offers a fun and interactive dining experience on top of satiable dishes such as Grilled Lamb​ Chops​; Blackened Scallops & Risotto served with lobster cream; and ​Hibachi Salmon. Yum!!
.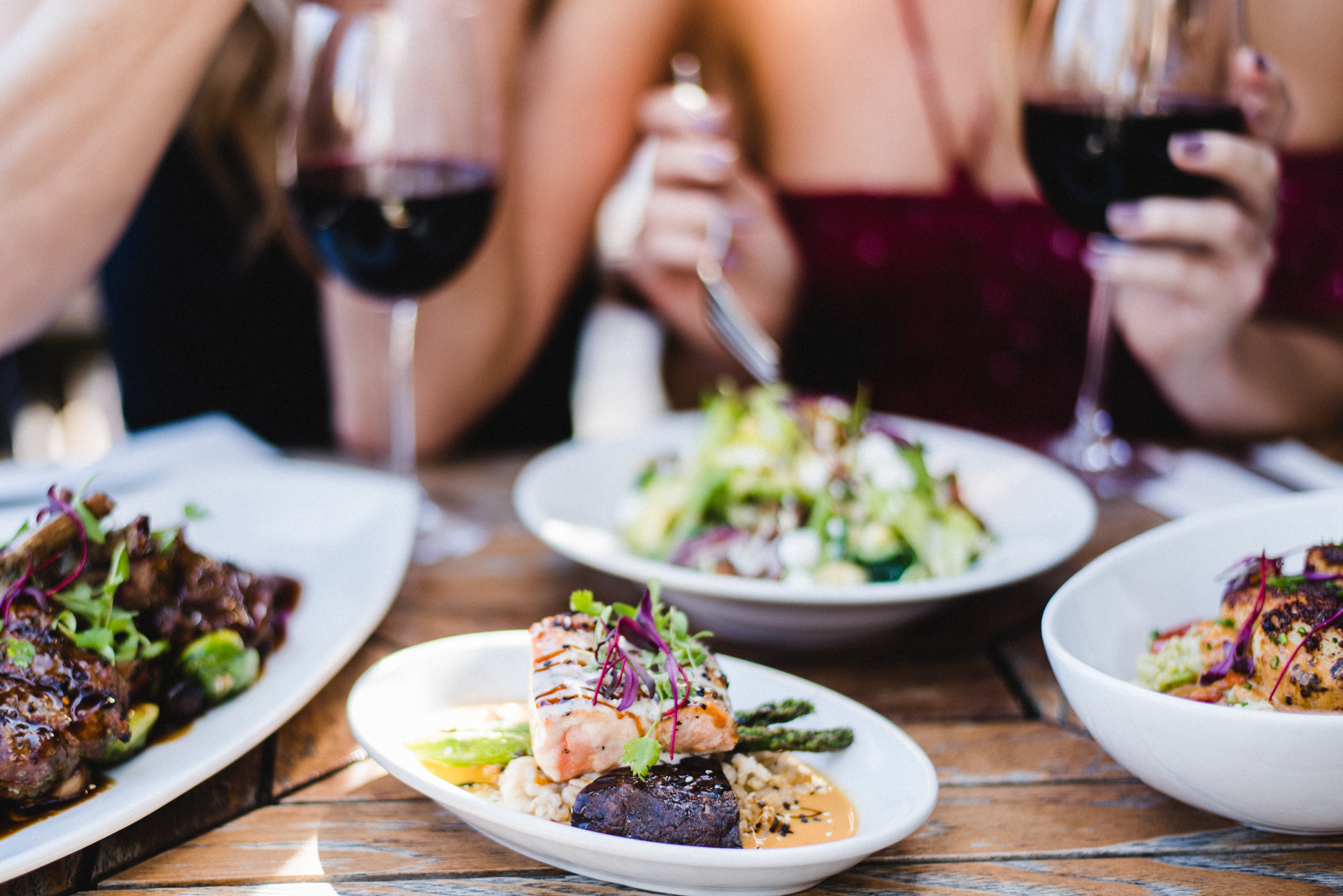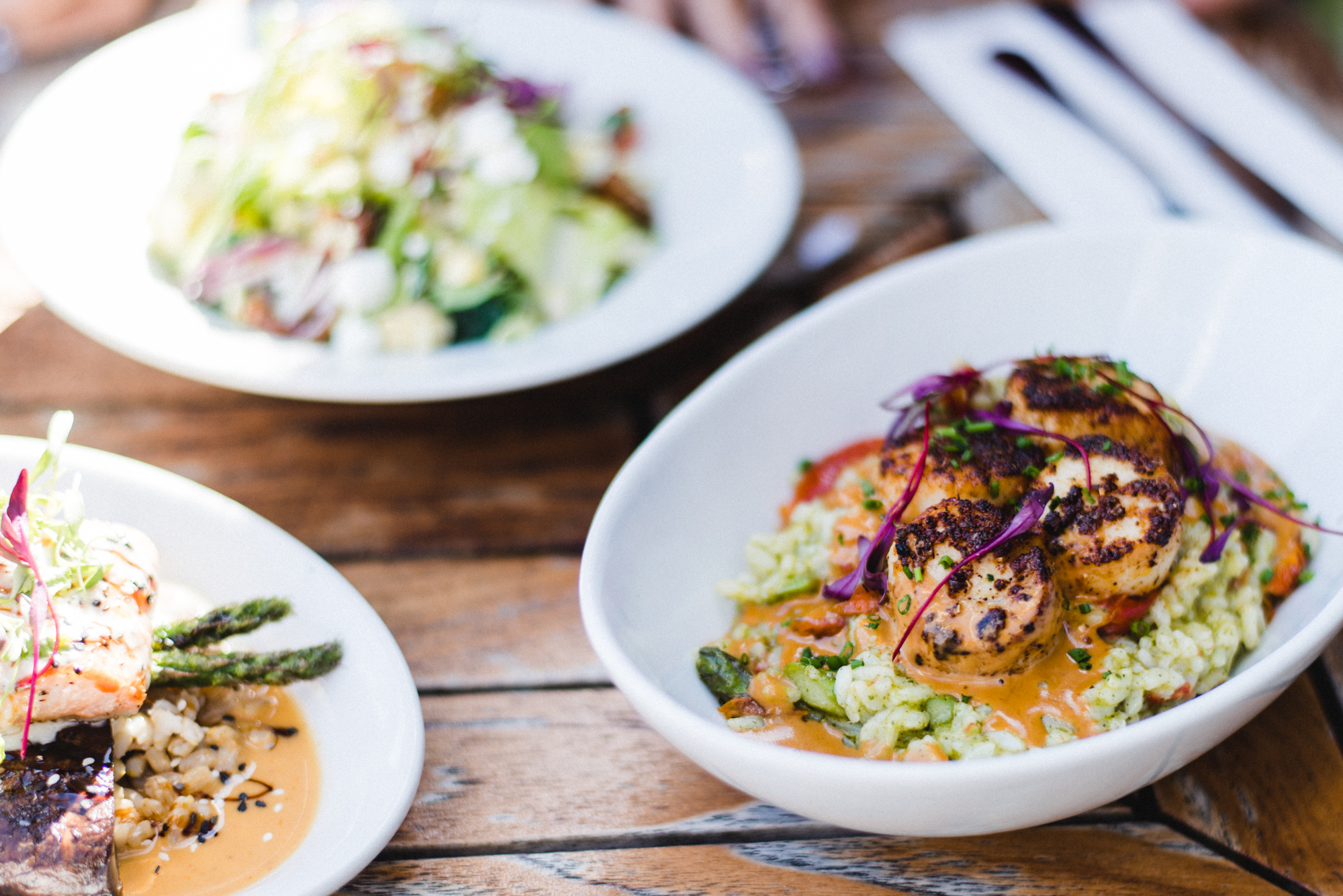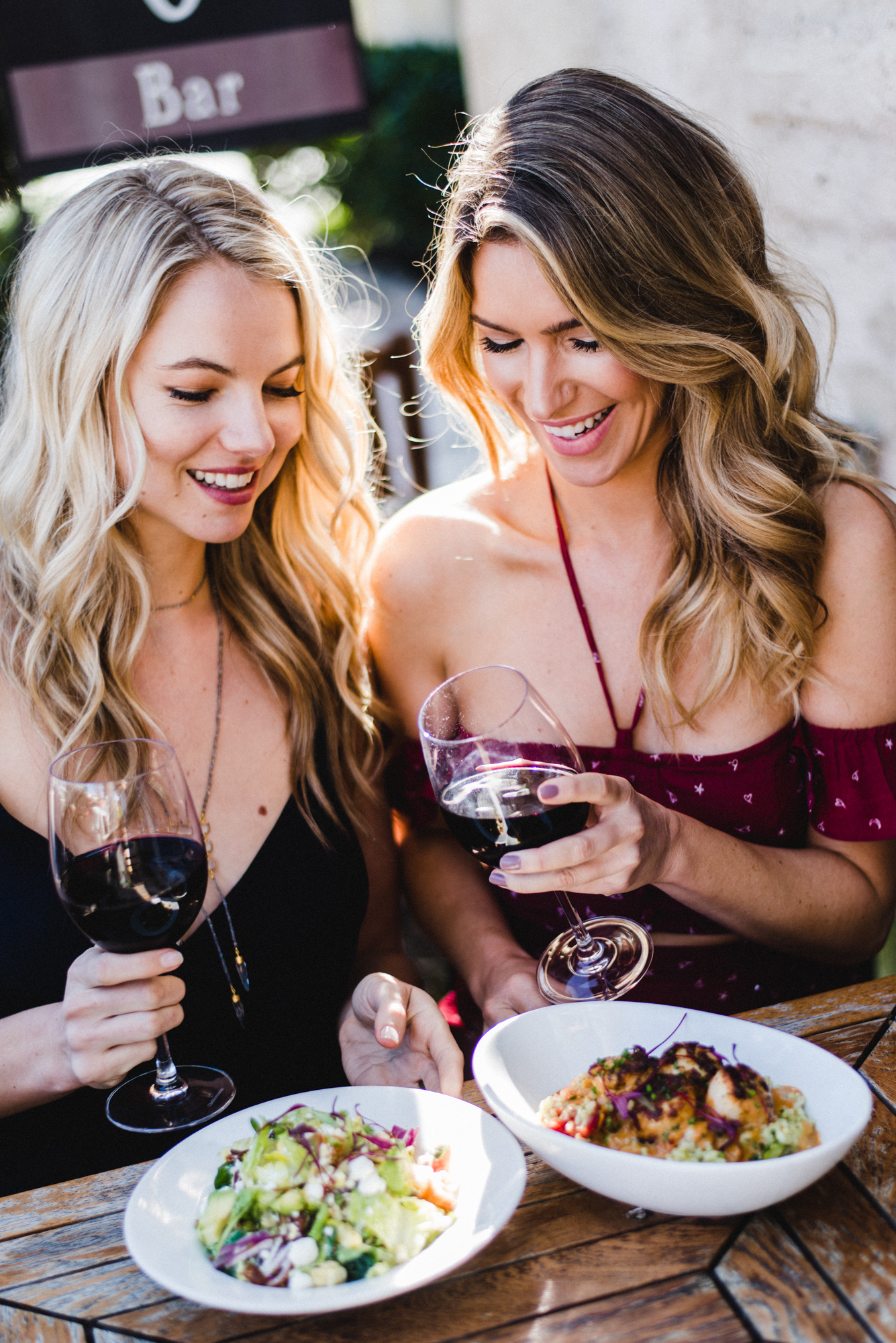 Special THANK YOU to G2G Designs for providing all the jewelry, and Largo Drive, Resurrection and The Shop for providing all the clothing!
CREDITS:
Location: La Casa Del Camino
All Jewelry provided by: G2G Designs
Models: Natalie Korzon & Christine Barraco
HMU: Amy Batlowski of Studio A Salon
Photography & Styling: Rachael Dickens
Location Manager: Natalie Dickens