Inspired by outdoor adventures, surf and sun, Stoke LA is a Jewelry line built around the belief that what we wear tells a story. Handmade from raw and semi-precious stones, each piece is built around a specific mood of ocean or mountains, like wearable mementos of places and moments in time. Born out of the love of surfing in Southern California, our signature collection captures the moods of the beautiful sunny, gold sand beaches we call home.
Check out this amazing line of jewelry, shop the pieces you see, and read our Q&A with designer Juhi!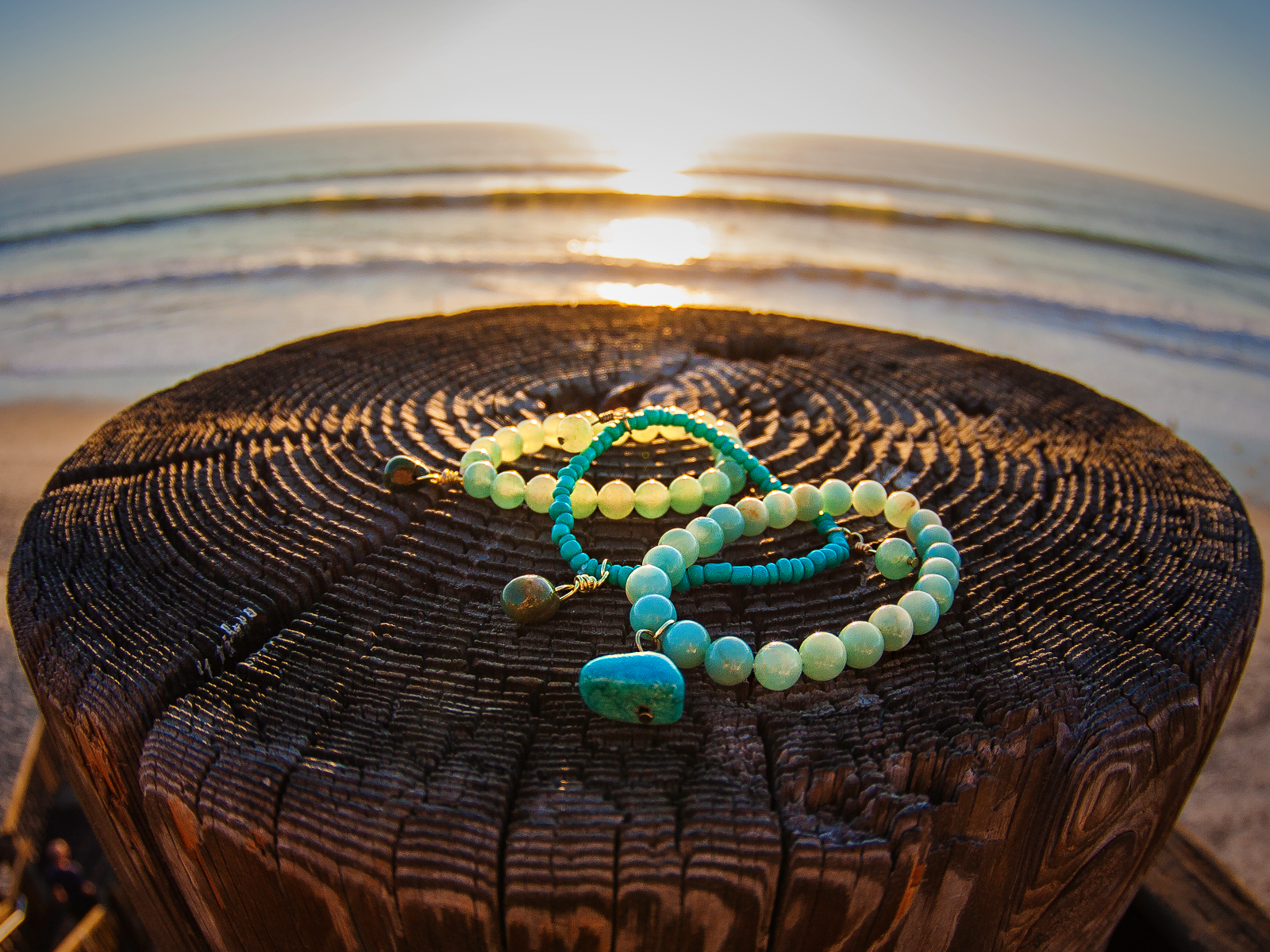 How long have you been designing/making jewelry and at what point did you decide to make it your career?
I've been making jewelry for friends and family for a long time, but it was an "aha" moment a few months ago that turned my passion for handmade designs into a business. I was packing for a surf/dive/hiking trip to Central America with my husband, and in order to pack light (we already had surfboards in tow), I had to be really deliberate in what I chose to pack. I was staring at my drawers of jewelry and accessories, and realized that if I wanted to pack only one or two pieces, they had to be beautiful, versatile and meaningful. Those three words kept bouncing around my head the entire trip, and by the time we got home, I had a million sketches and designs in mind for what became our first collection.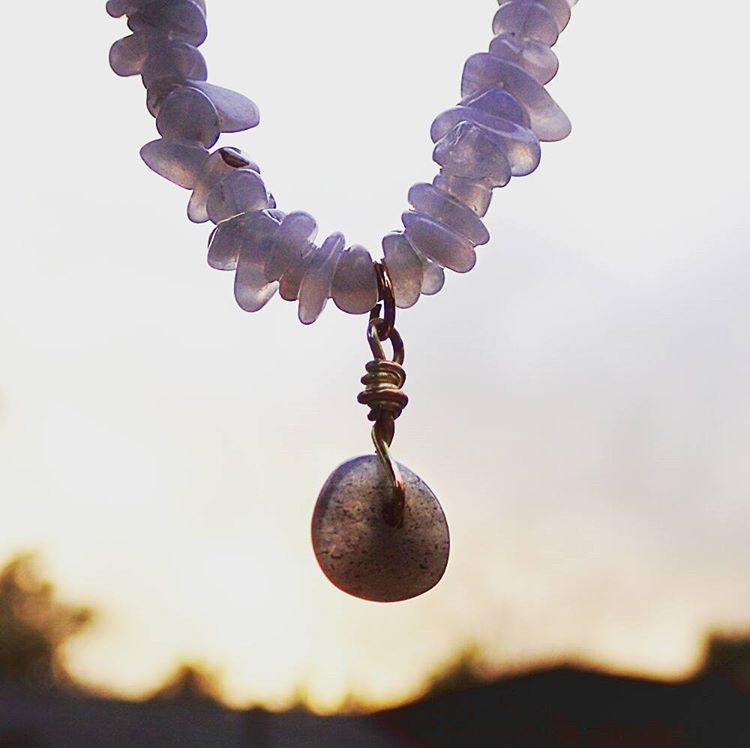 What is the inspiration behind your designs? What inspired your most recent collection?
Travel, surf, and adventure. As an outdoor-lover, surfer and hiker, I've had the privilege of seeing some spectacular natural sights…Watching the sun rise from a vantage point floating on the water, stumbling into waterfalls and oases in the middle of the desert, watching a lightning storm from the rim of the Grand Canyon. The natural world around us is so unbelievably beautiful – it's those colors, textures and moods we try to capture in each piece of jewelry.
Our Spring collection takes inspiration from two of our favorite places: Our home – the beautiful beaches of Southern California, and one of our favorite road-trip destinations – the Grand Canyon.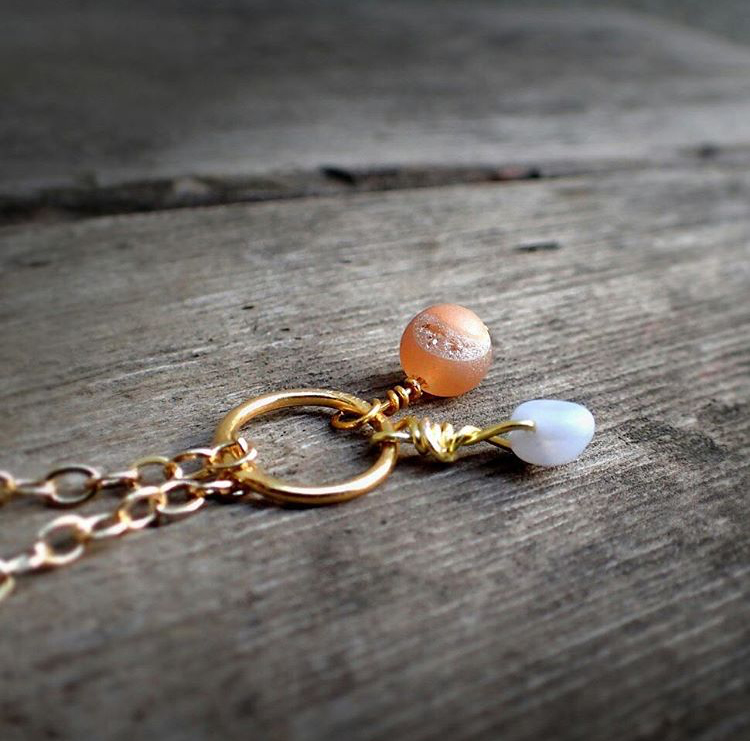 How did you decide on Stoke LA as the name of the brand?
As surfers and hikers, the idea of "stoke" – a wild, all-encompassing sense of joy in doing something you love – is incredibly meaningful to us. That's the essence we try to capture in our jewelry – not just to remember a place, but to remember the excitement, smiles, love and laughter associated with each as well.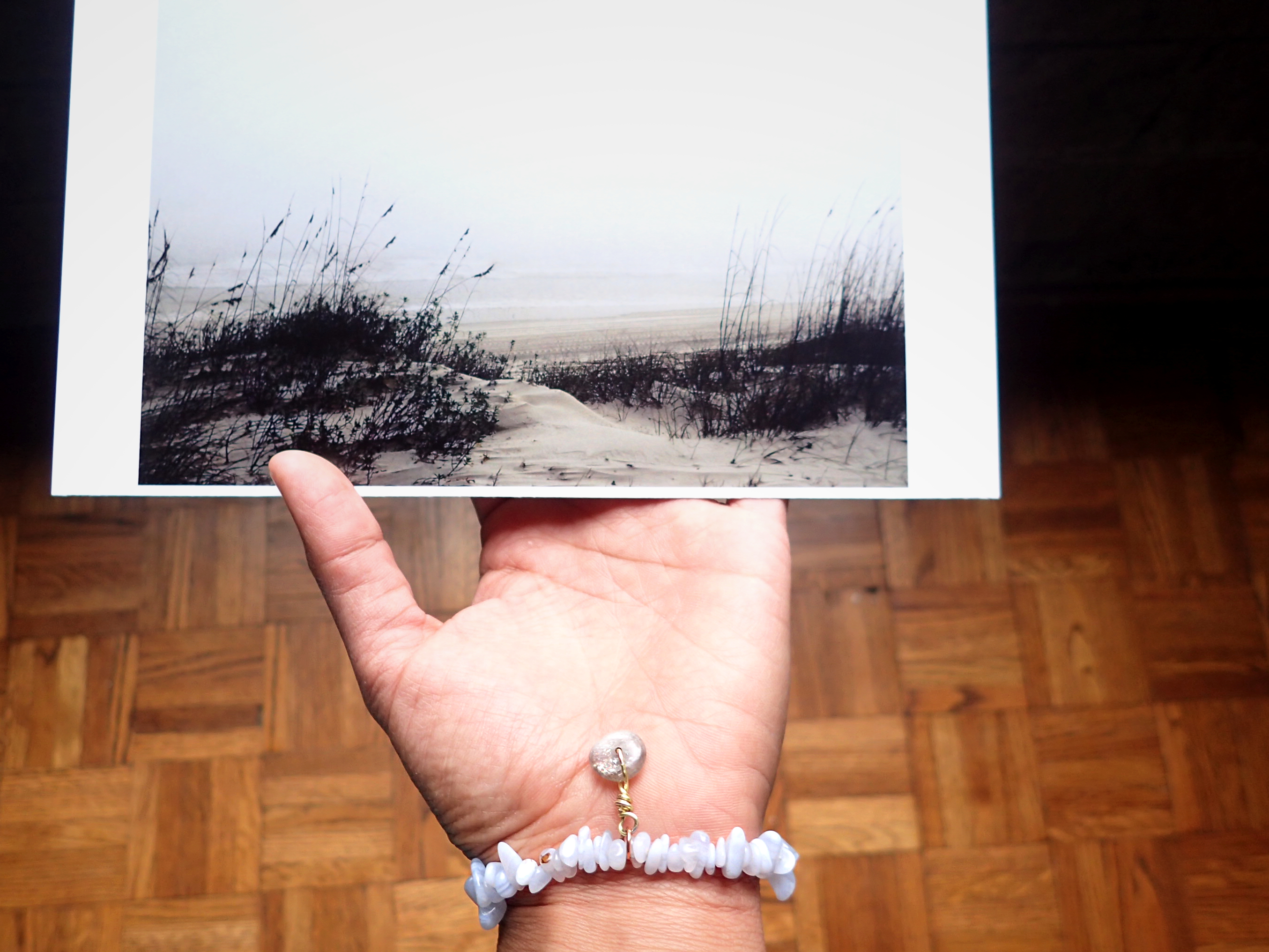 How would you describe your personal style?
Eclectic, bohemian and a little weird. I love ethnic fabrics, bikinis and flowing dresses, handmade pieces and natural materials. And I'm a huge fan of mixing and matching – of pairing unexpected things together to create a look that's uniquely yours. Style should be about wearing things that make you feel confident and happy.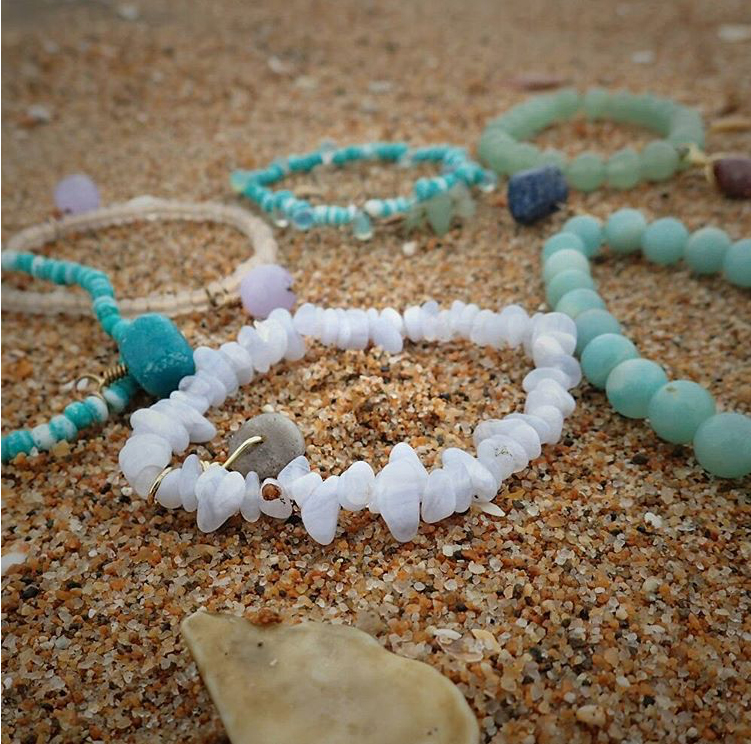 Do you have a favorite Stoke LA piece?
It changes all the time, but today it's the Green Spray necklace. I'm on the road and packing really light at the moment, and that's one of our most versatile pieces. I love that it's long and dangling and dresses up any outfit, and it layers really well with shorter pieces as well.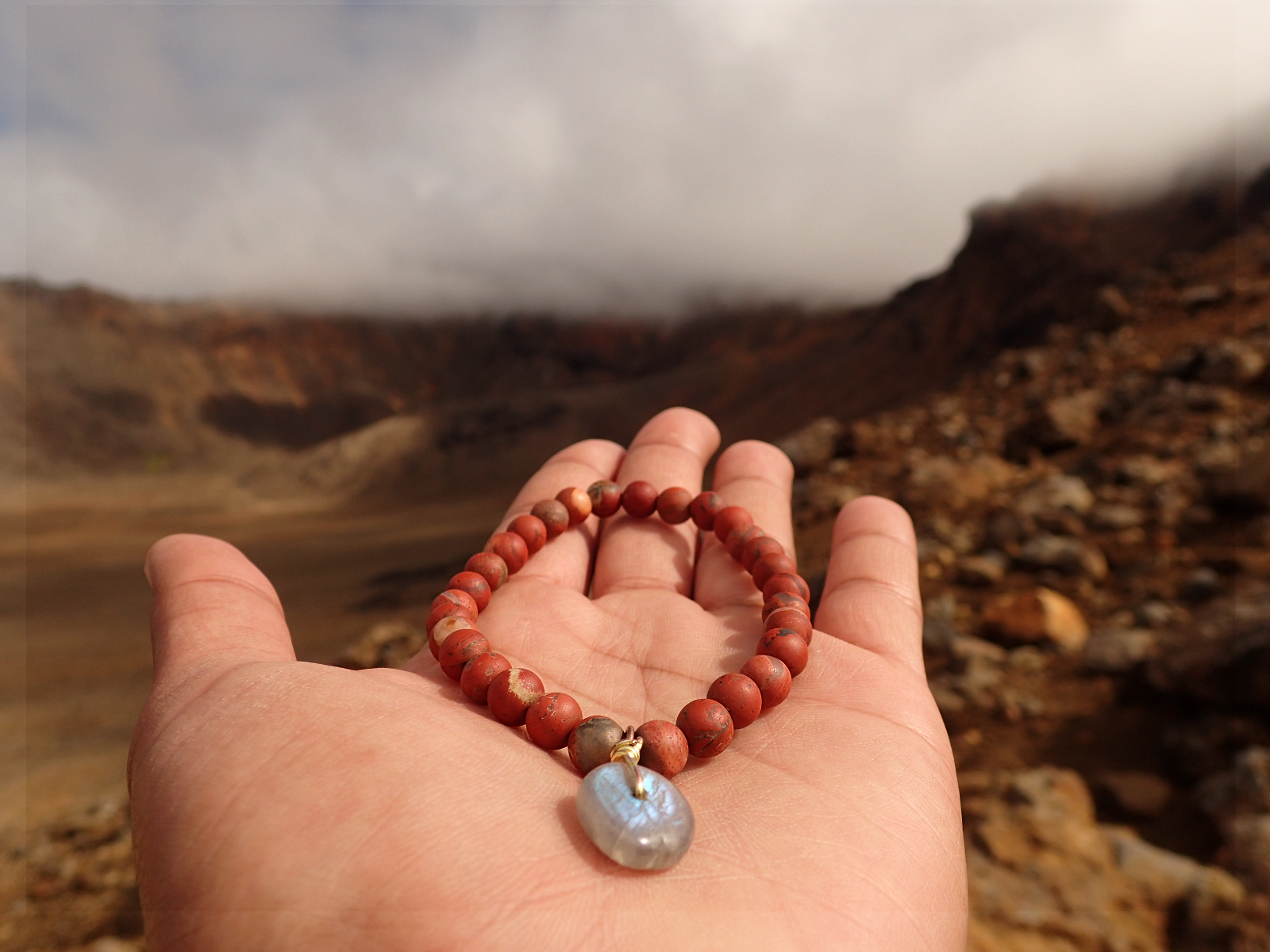 What's next for Stoke LA?
We'll always have a SoCal beach collection, as a place that's near and dear to our hearts, but we're excited to bring in designs inspired by other destinations as well. And we're thrilled to be collaborating with a number of local brands this season …keep an eye on our Instagram for details!
See something you LOVE? Click the Pic to SHOP! And don't forget to stay connected on