After years spent searching for jewelry that achieved durability and functionality without compromising on style, long time admirer of modern design, Miranda Frye, decided to experiment on her own. Following her conviction that she could create timeless, chic accessories that could be accessible as well as long-lasting, Miranda forged her dream pieces into reality with the inception of her namesake collection.
Miranda Frye seeks to simplify the art of accessorizing by crafting pieces that mix and match with ease. Constructed to stand alone or seamlessly layer together, each design adds a modern edge with lasting appeal. The collection's unique aesthetic combines polished, clean lines with time-honored materials to fashion ageless pieces that any woman can pull out of her jewelry box for decades to come. Guided by the principle that style should be fun, Miranda Frye is comprised of one-of-a-kind styles, both delicate and bold, that women fall in love with instantly and come back to again and again with renewed excitement.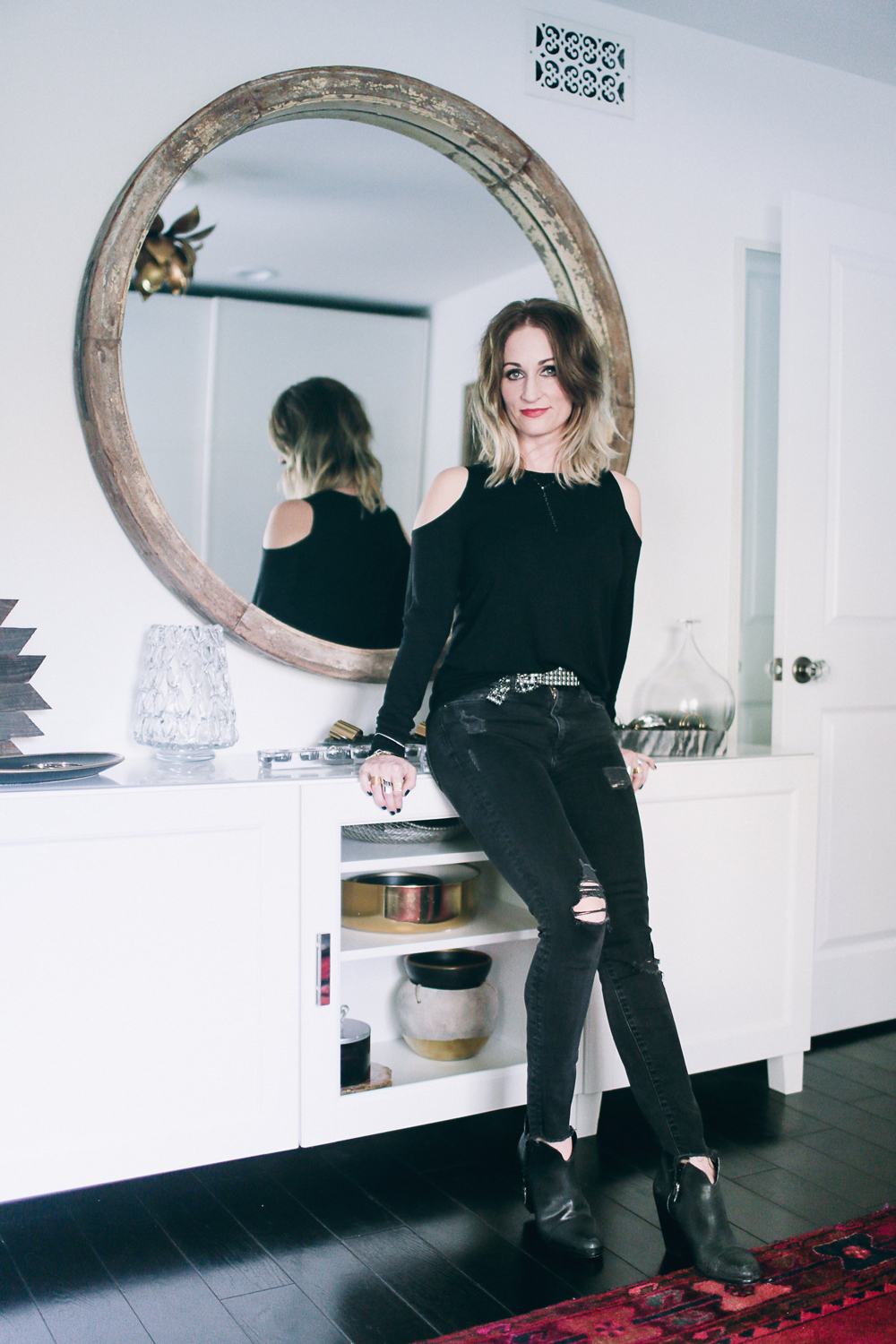 How long have you been designing/making Jewelry and at what point did you decide to make it your career?
I began my career in handcrafted accessories about 12 years ago by making one-of-a-kind belt buckles encrusted with vintage jewelry. This quickly evolved into creating unique jewelry styles for myself out of my vintage jewelry supply. Soon afterward, my friends and family were asking me to make the the same designs for them. In 2011, Miranda Frye jewelry was born.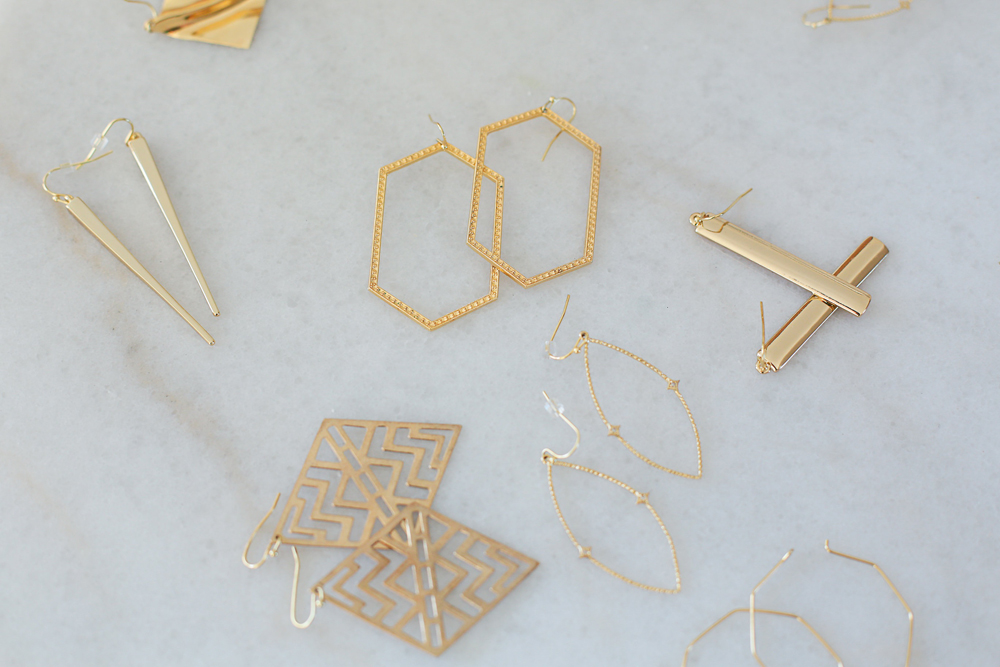 What is the inspiration behind your designs?/What inspired your most recent collection?
I always seek to create effortless, wearable designs with a modern feel. I focus on how a piece of jewelry feels and looks on the body. I want it to lay just right and to feel comfortable. I want Miranda Frye to be the piece you reach for again and again and be the heartbeat of your jewelry wardrobe.
The inspiration behind our Spring 2016 collection was a return to essentials. This collection is fundamental at its core, an array of Miranda Frye pieces that can be worn daily and with every outfit. It is a simplistic collection of beautiful basics.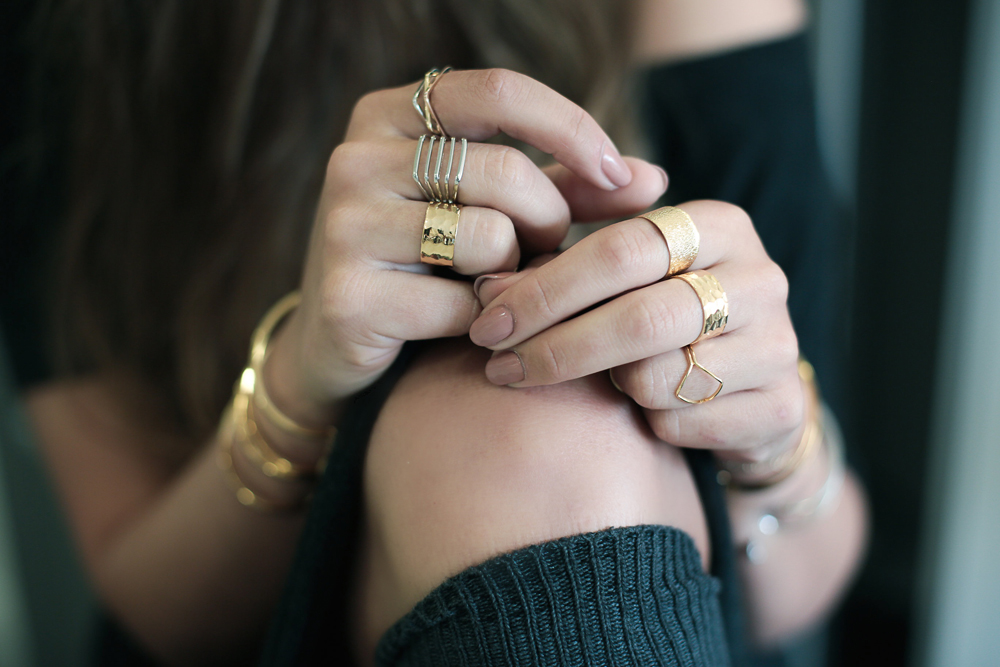 How did you decide on Miranda Frye as the name of the brand?
I was originally going to choose another brand name and ended up settling in to my own name for longevity reasons. I will never outgrow my name. And I plan to be around for a long time! In hindsight I am so happy we chose Miranda Frye as my followers and I have really embraced the MF. Everything MF just really suits my tribe!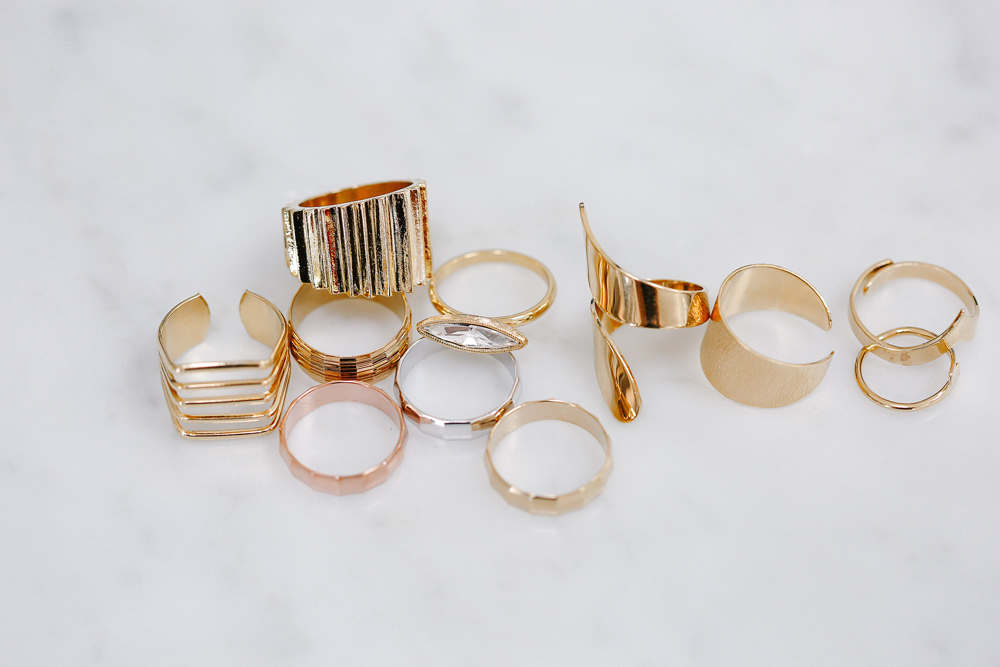 How would you describe your personal style?
My personal wardrobe is very minimal, favoring black, gray and neutrals with my focus being on my accessories, such as jewelry and shoes. I let my metals and textures do the heavy lifting! I also tend to blend high-end with affordability and vintage with new.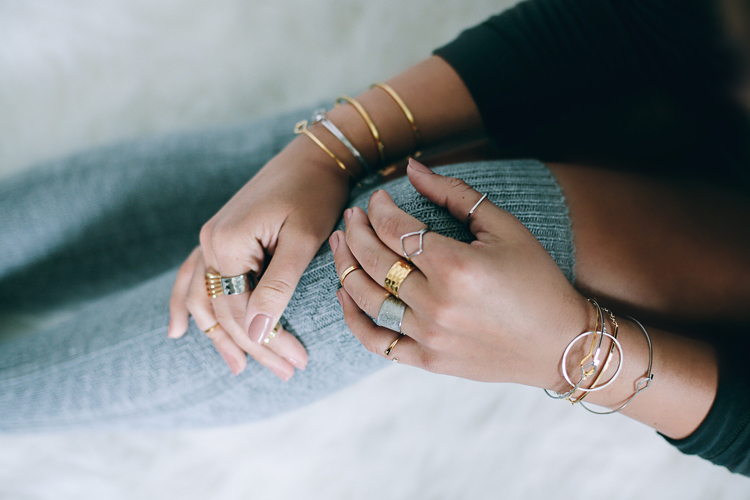 Do you have a favorite Miranda Fry piece?
The Arch necklace holds significance for me as it was one of my first creations and has been a customer favorite for years, and is still going strong! Kendall Jenner choosing to wear the Arch so often is really rewarding too. Its just a really great wardrobe staple. I think every woman should own it as it translates with every style.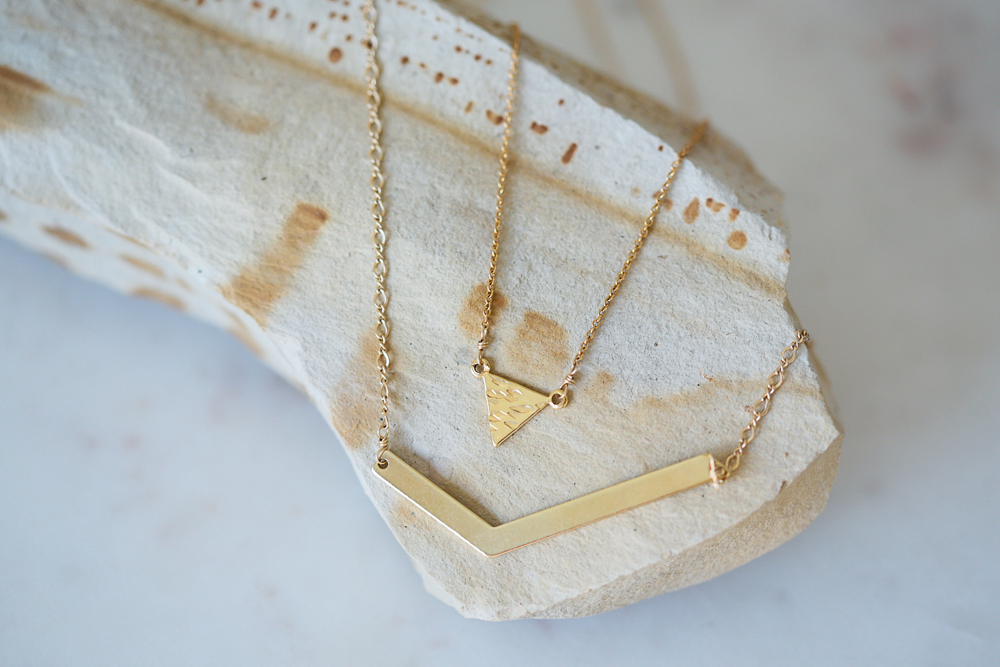 What's next for Miranda Frye?
Our vision is to continue to produce quality modern jewelry as the foundation of MF, but we hope to add fine jewelry and a range of accessories in the future.
All Photos Provided by Miranda Frye photographed by Julie Cahill
Stay Connected to All Things Miranda Frye..
Loving how @jenna_crandall from @lunchpailsandlipstick pairs our dainty gold Edge cuff with this white blazer… https://t.co/wWxLLcgpcP

— Miranda Frye (@MirandaKFrye) May 17, 2016