I love getting inspiration from other fashion babes and often find some rad designers that I didn't know about. Scrolling through istagram I noticed Blogger, Jillian Wallace of Little Black Boots was sporting these rad bags and had to know what they were! I stalked on Instagram (duh) and found KIMDER. Immediately I was obsessed with the edgy yet classic vibe each piece held. I could see myself totally rocking one of them and of course had to share my obsession. Can we say HOLY backpack?!
KIMDER Handbags is a small leather goods company operating out of Canada.  Everything is currently made in house, in small limited quantities. Our designs are made to invoke the inner rocker vibes and effortless confidence in every woman carrying a KIMDER; Live wild and free. Our handbags are a day to night luxury accessory for every closet.  Mixing clean, classic silhouettes with a luxe, industrial edge, KIMDER handbags are created for every woman that lives the fast-paced life.  They will take you from day to play! Hand Made with Mad Love!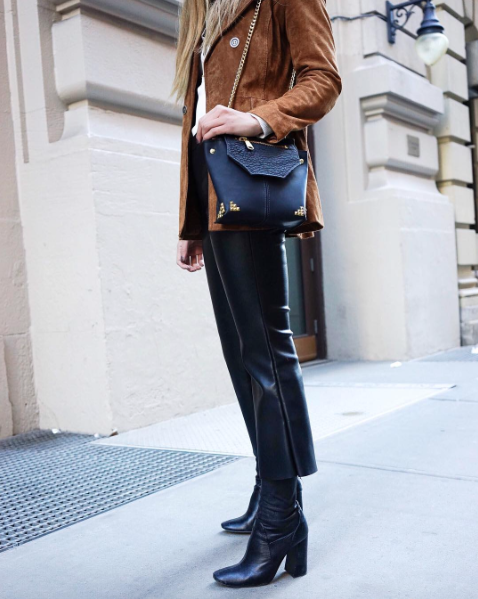 How long have you been designing handbags and at what point did you decide to make it your career?
After a post secondary stint in Fine Arts and Interior Design, I decided to attend fashion school in 2007, knowing that handbags would be the outcome. Acquiring the skills needed for a fashion line, I started designing handbags in 2010. Working with leather has been a trial and error experience and I have been self taught working with this medium. 3 years ago I decided to solely concentrate on KIMDER handbags and pursue it as a career and follow my dreams. Why handbags?  I love that handbags are sizeless.  Any woman, any shape, any size can carry the latest rad "IT" bag and feel amazing toting it around town. This makes me happy!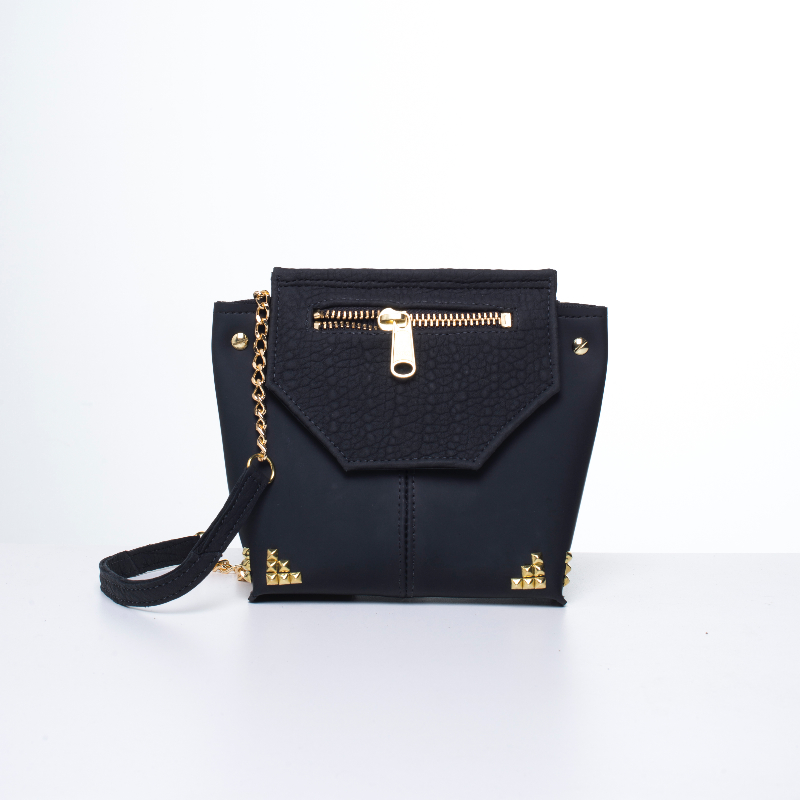 What is the inspiration behind your designs?/What inspired your most recent collection?
Coming from a fine arts and industrial design background I draw a lot of my inspiration from this. The styles are all classic, its the hardware and mega textured leather that gives it that edge and rocker vibe.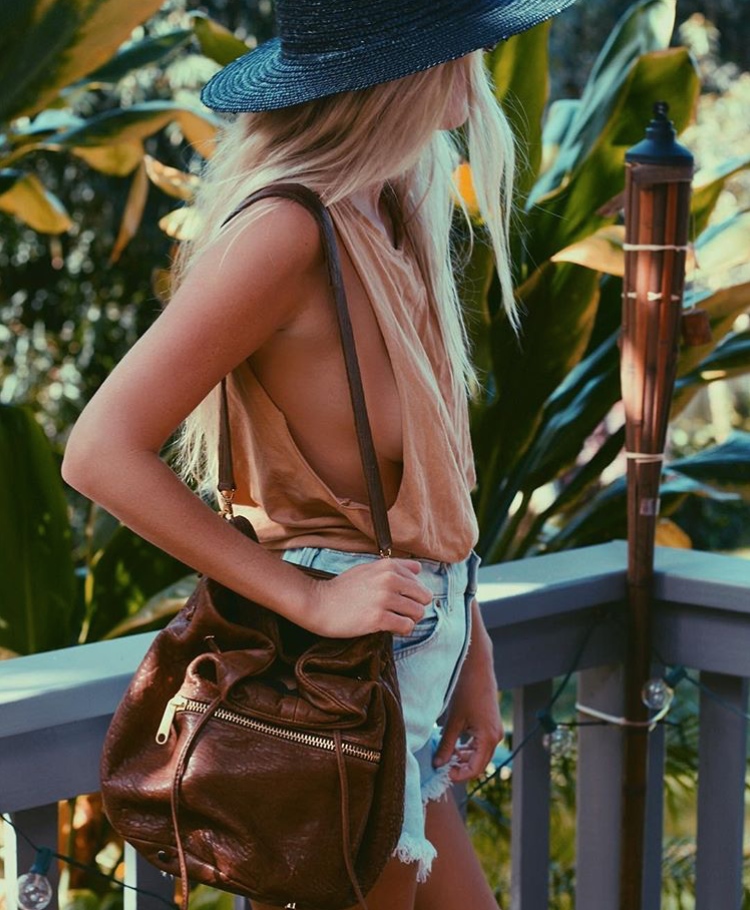 How did you decide on KIMDER as the name of the brand?
KIMDER is my first name and last name put together…Kimberley Der.  Throughout high school and university I was continuously called Kim Der, as if it was one word…I decided to roll with it and KIMDER Handbags was created.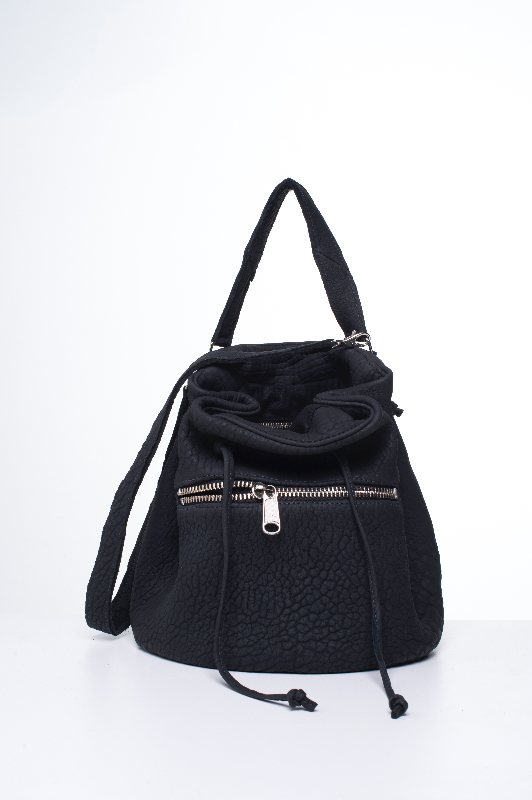 How would you describe your personal style?
Looks effortless (but well planned the night before) rocker edge.  All about looking badass in leather, cut up distressed tee's and bold jewelry…and it all has to be comfortable!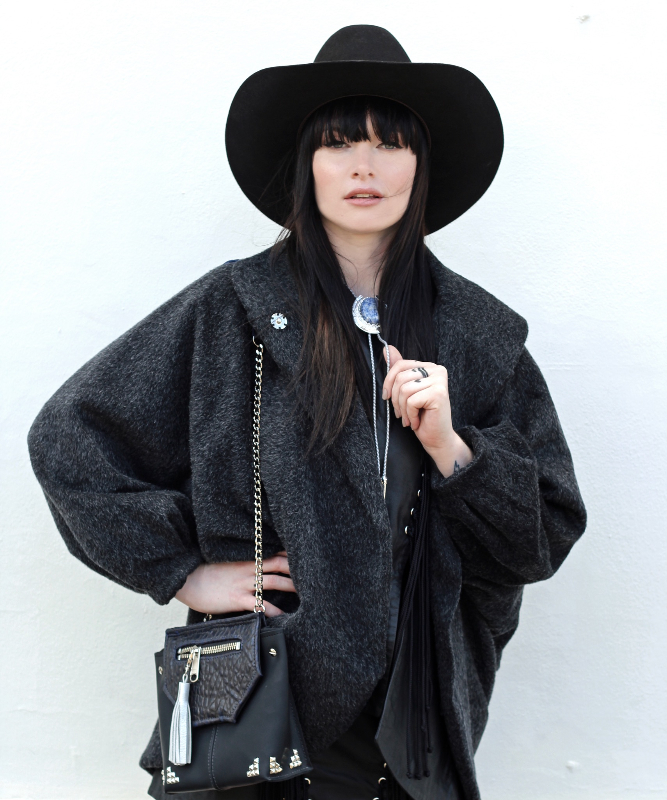 What KIMDER piece do you find yourself wearing the most?
Currently on constant rotation is the New Kyle suede fringe bag and the LALA bucket bag.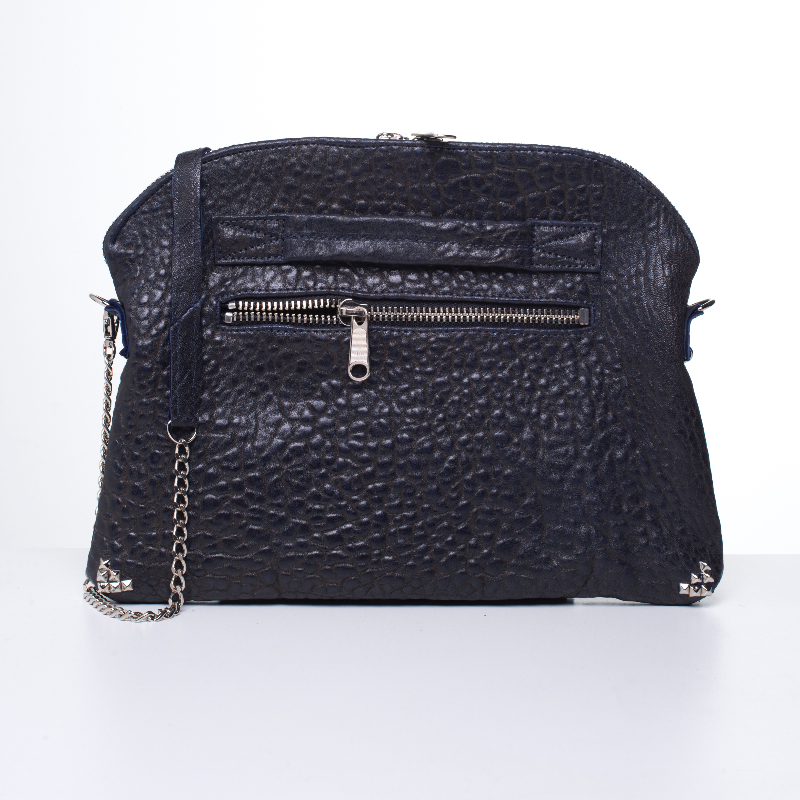 What's next for KIMDER?
We currently are looking for manufacturing, hopefully keeping it in Canada or at least North America.  Signed on with Lilac PR + Showroom to open us into more doors across the US.  Basically trying taking over the world, one handbag at a time!
All Photos Provided by KIMDER