SoCal Fashion Stylist, Rebecca Araoz, show us how easy it is to mix unexpected colors effortlessly.
Every now and then we get the opportunity to put behind-the-scene babes in front of the camera, to show what the style makers love to wear. SoCal gals have seen Rebecca's styling skills on the covers of some of the southland's hottest magazines. And she has, on occasion stepped in front of the camera to show off her personal style for SRM. We asked Rebecca to showcase some of her favorite spring trends and go-to outfits. (Stay tuned later this week!) And we've decide to kick things off with bold color and color blocking.
Color Blocking Made Easy
Bold color was all over the runways at last month at NYFW. Not to mention red was the color du jour in 2017, and is still a stand out in 2018. We're also seeing pastels make a resurgence as lavender is the "IT" color of the moment. Thinking outside the box is always what makes style stand out. An outfit doesn't have to be busy or loud to stand out. Simply pairing unexpected pieces together can give an outfit the wow factor.
Color blocking unexpected colors together is a great example of thinking outside the box for that wow factor without being, how do we say….. "too much".  Don't be afraid to mix unexpected colors together the way Rebecca did; by pairing two of the hottest, trending colors together, for a fresh take on a simple and chic, everyday outfit.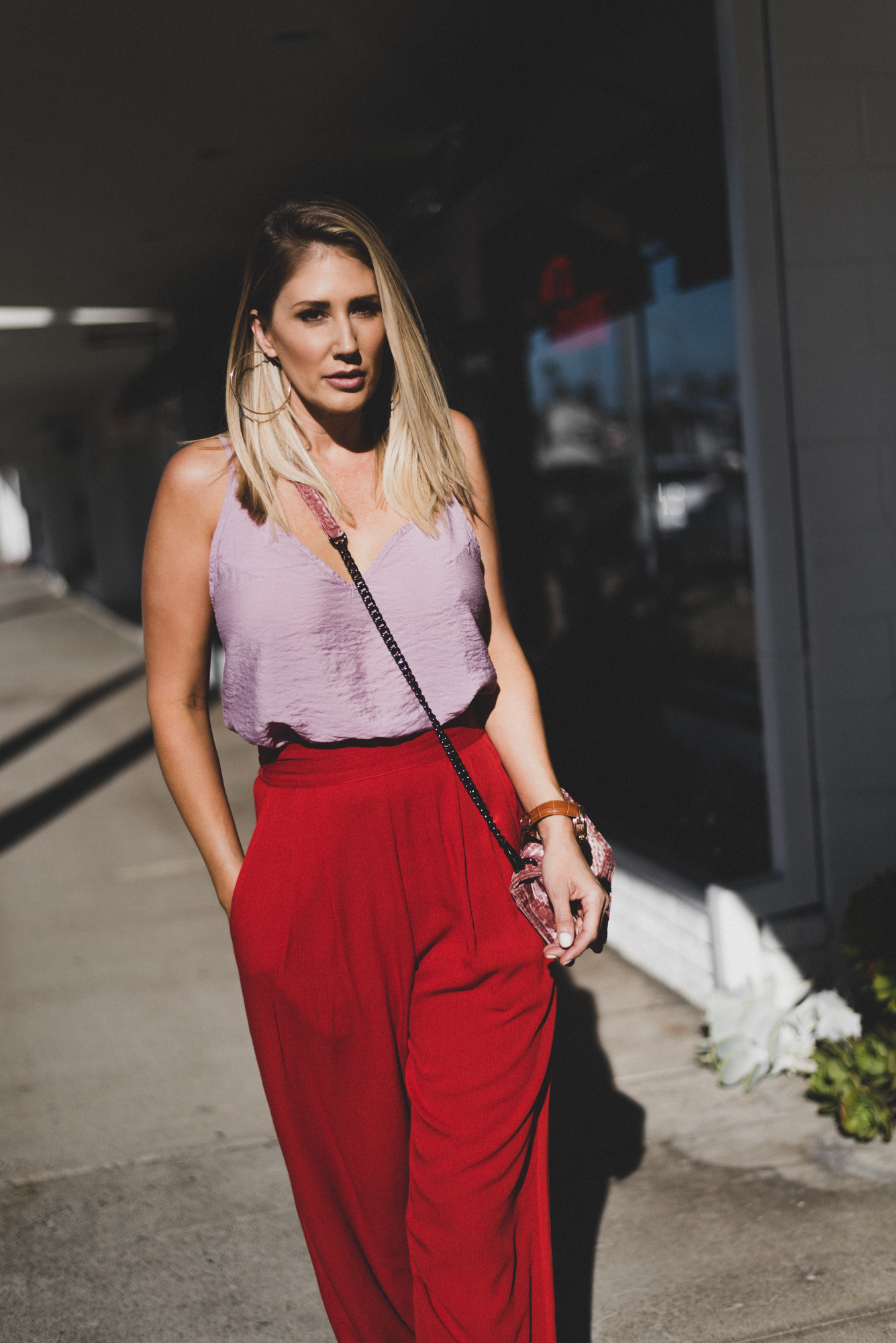 "As you receive compliments, you will gain confidence", Rebecca.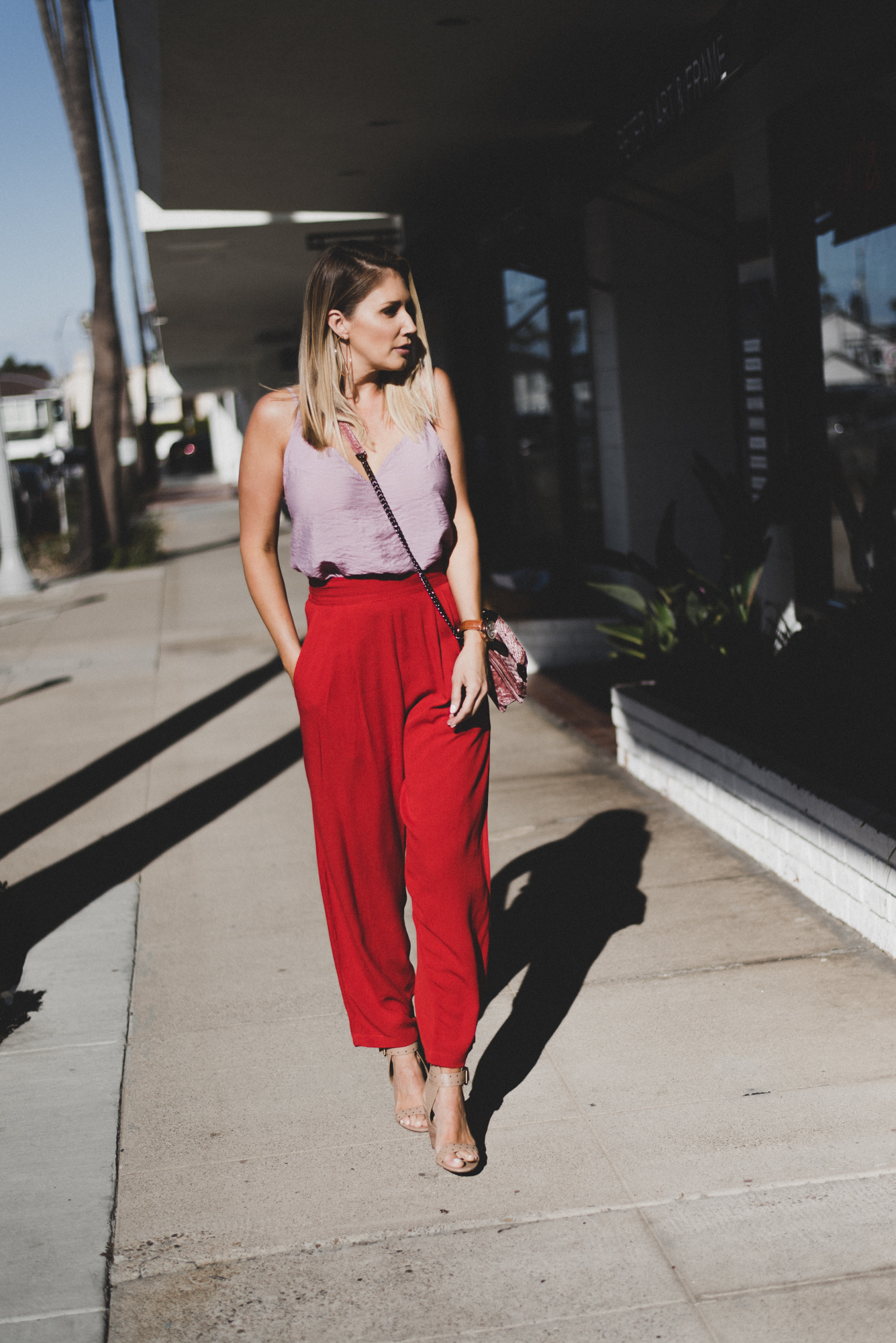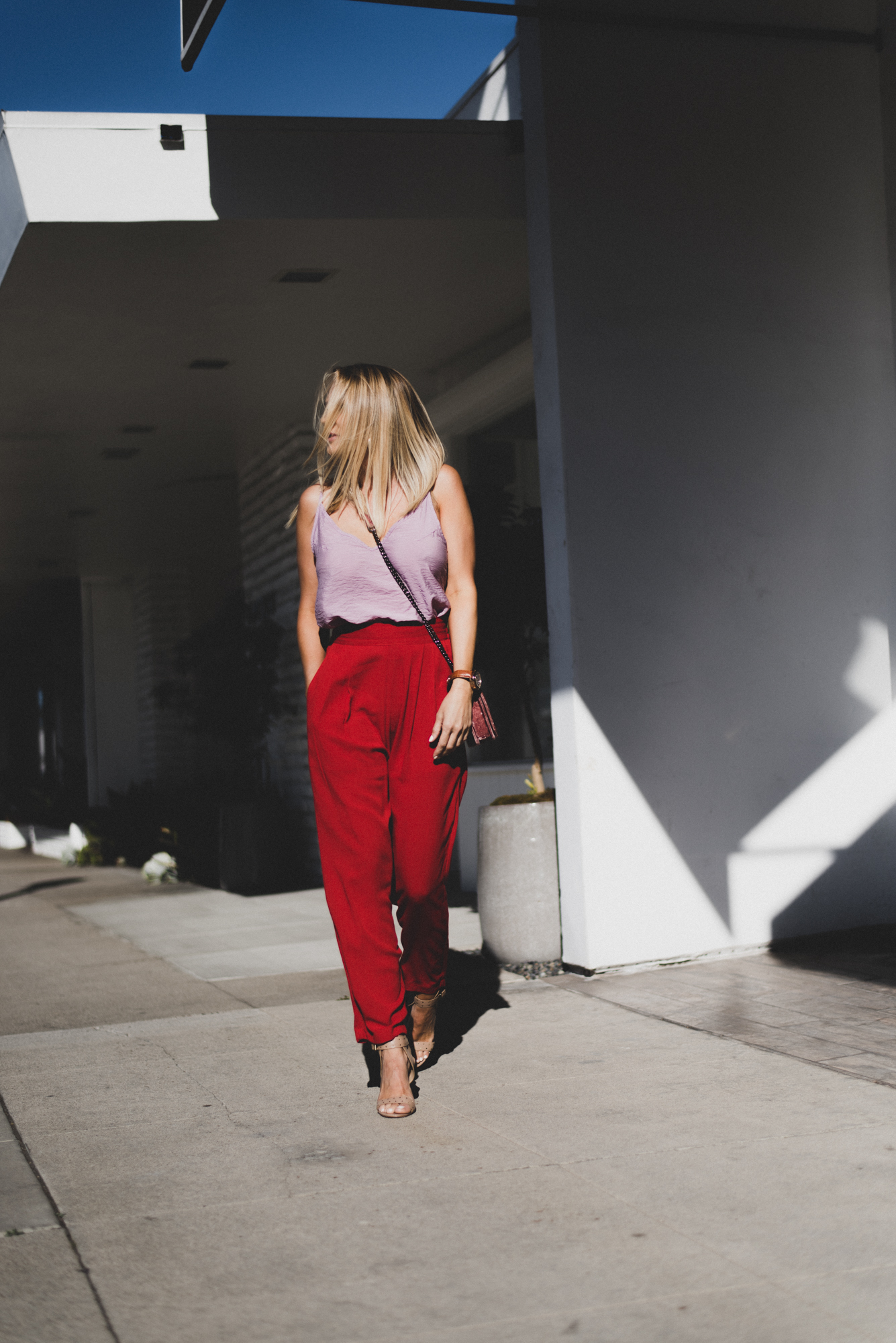 REBECCA'S STYLING TIP
Neutral shoes create a long and slim effect. And by choosing a skin tone you've just elongated your legs. Effortless!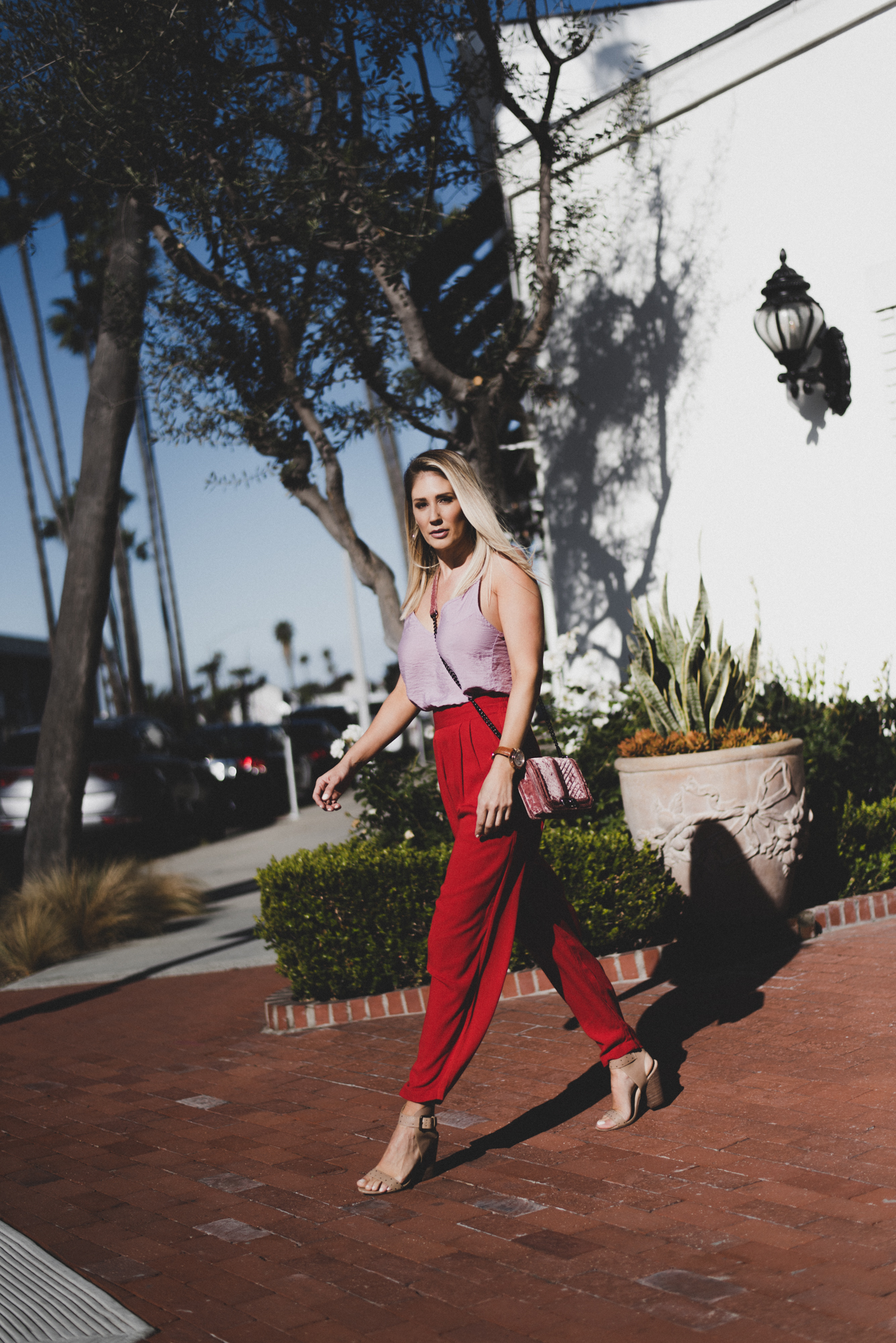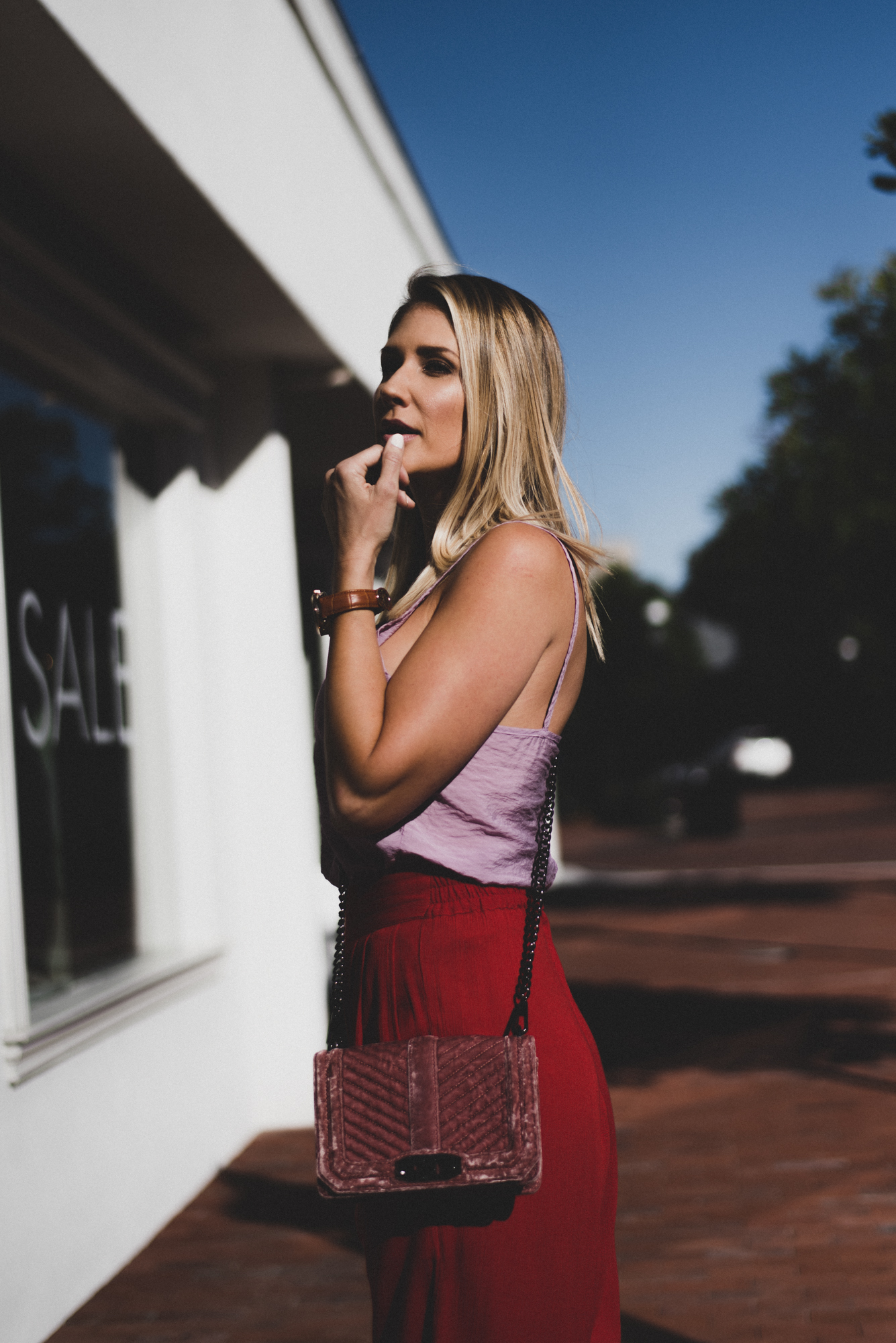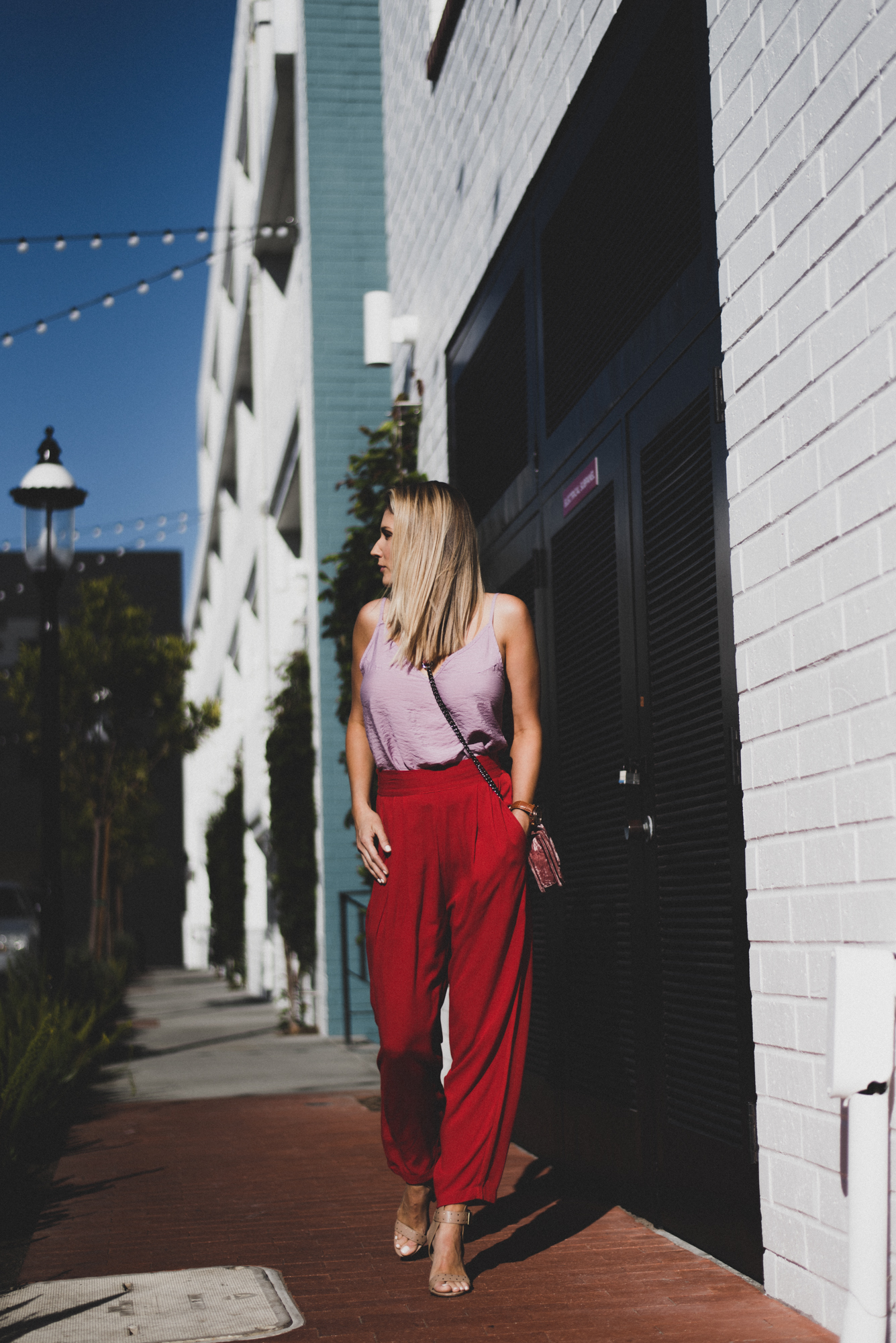 CREDITS
Muse/Stylist: Rebecca Araoz// HMU provide by Studio A// Hair: Audrey Honeycutt// Makeup: Kristy Chapman// Photography: Rachael Dickens// Location Manager: Natalie Dickens