Denim Outfits to Try on Your Day Off
Denim will always be apart of a fashion lovers off duty uniform; a new year doesn't change that fact. But a new year is an opportunity to update, modernize and rethink your favorite denim outfits. Denim has endless styling options from chic to edgy, and classic to trending. So, we put together 7 looks to help you rethink your denim outfits for the new year.
1.
Details
In my many years of styling I have found that it's a simple detail that can give a go-to outfit new life. I live in jeans and tees, and I'm in love with this corset tee. And I love how this tee instantly adds a modern element. We matched the zipper detail of the tee to zipper detail of the pants. This is a subtle way of adding an edge along with this modern element.
Stylist Tip: This denim outfit can be recreated with a tee you already own and a wide waist belt. When you look at any outfit for inspiration always ask yourself first if you can recreate the look with items you already own. And if not, it might be time to shop!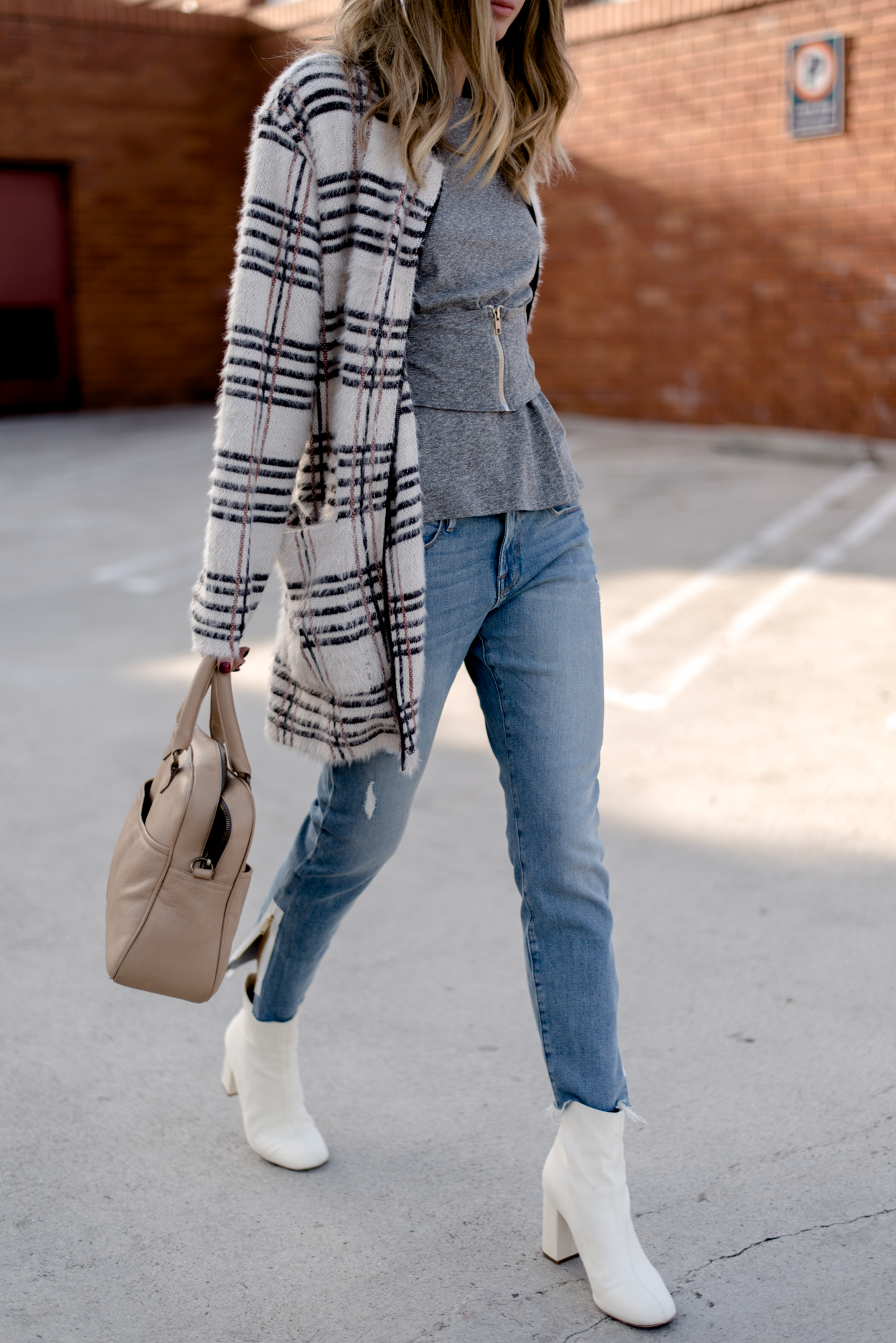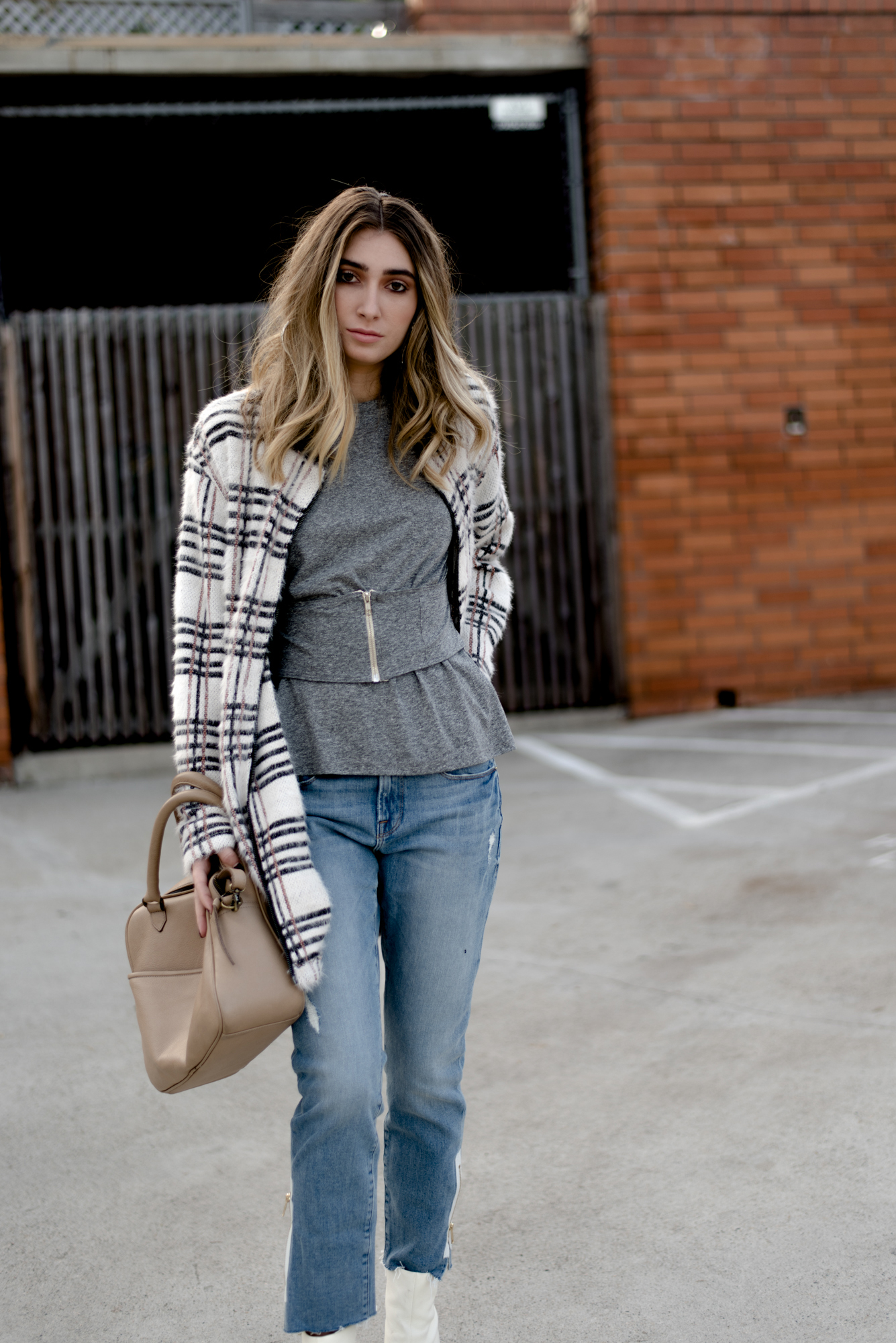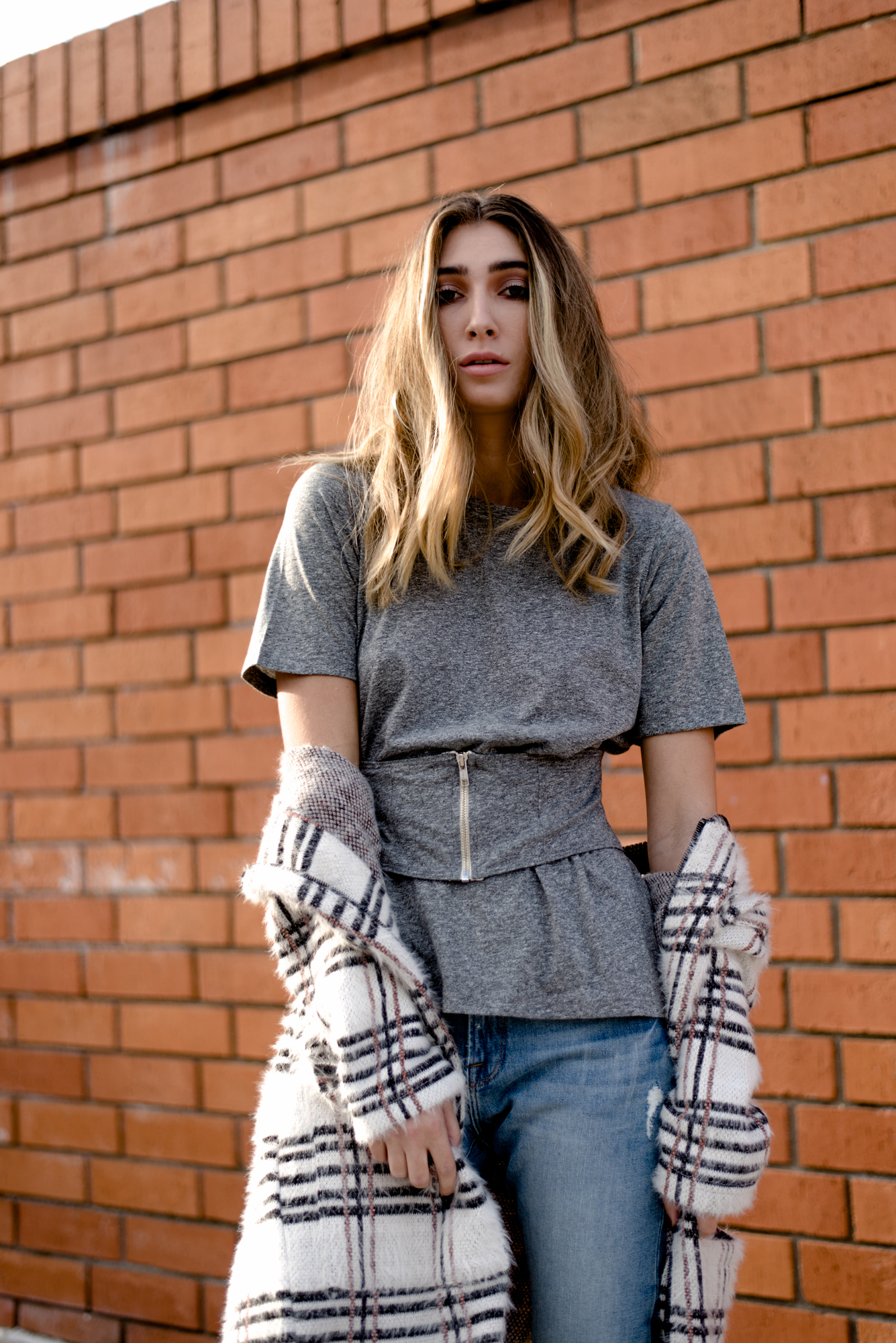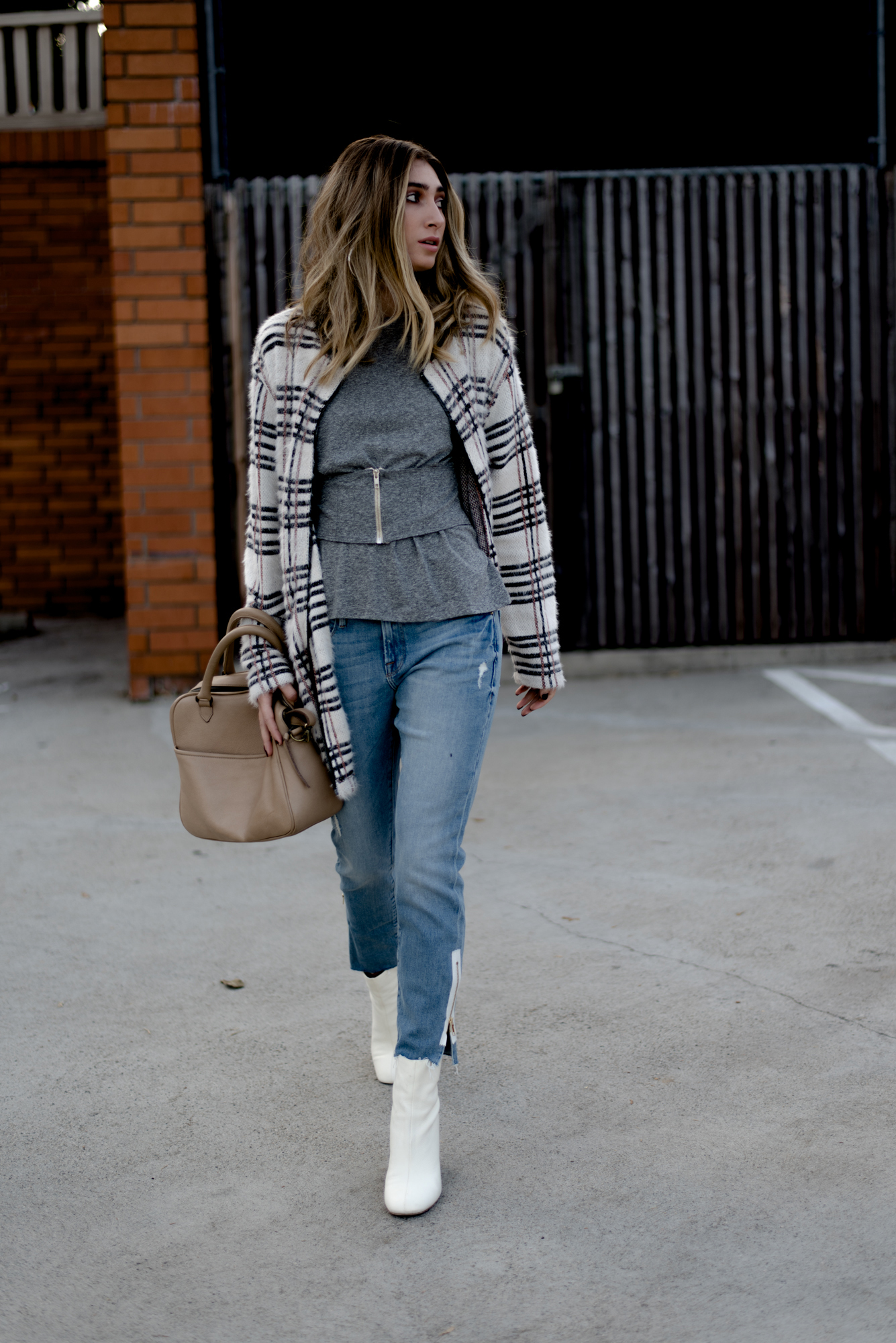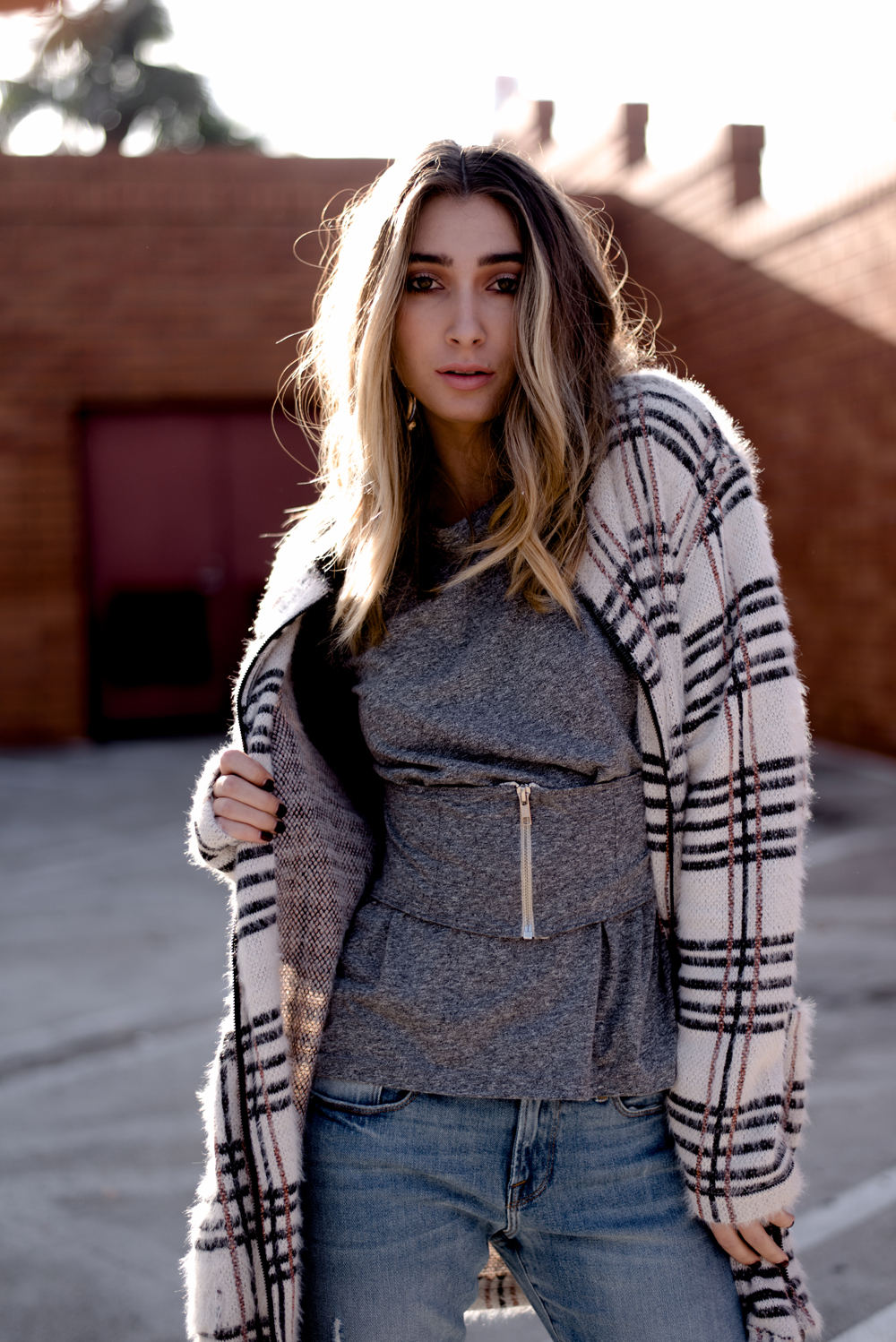 Sweater: Sanctuary// Tee: Monrow// Jeans: FRAME Denim all via Jeanni Champagne (in store + online)// Booties: Joie (similar)
2.
Mix Styles
Learning how to mix and match styles is vital to giving any look an update. The easiest way try this out for the first time is to pick a comfortable color palette. Once you've pick a color palette, pick pieces you wouldn't normally wear together. Many times, you'll find that they create a cool new outfit.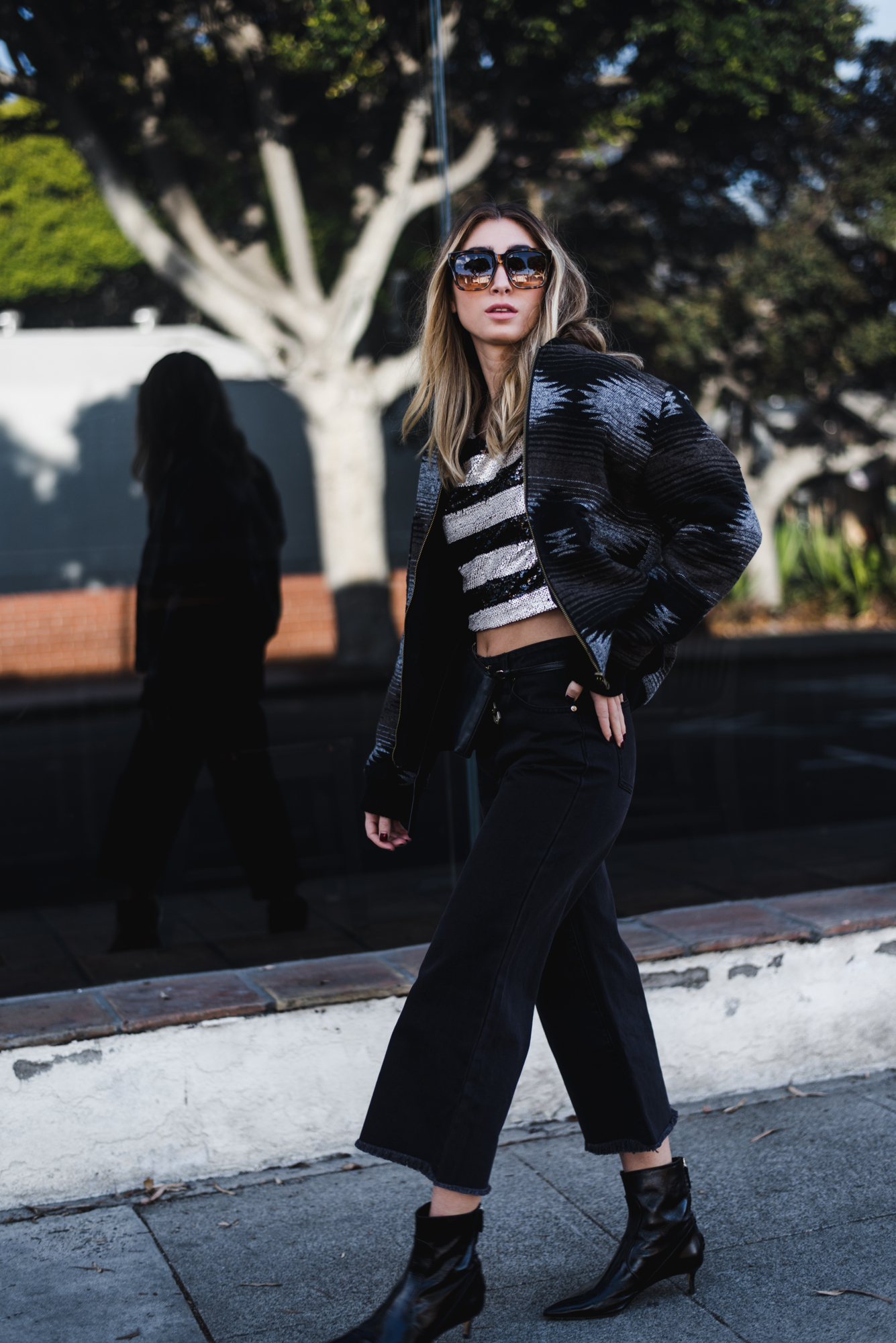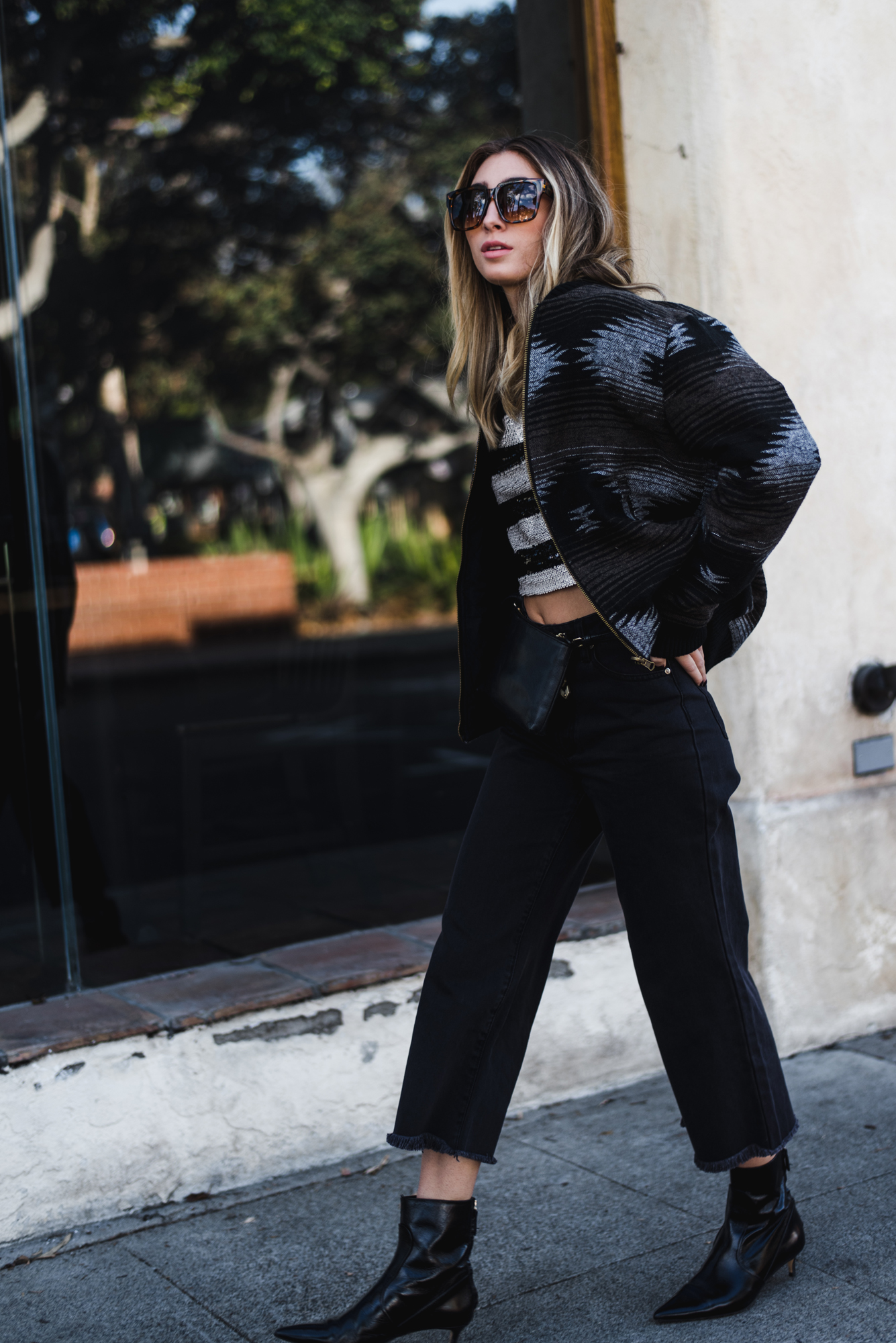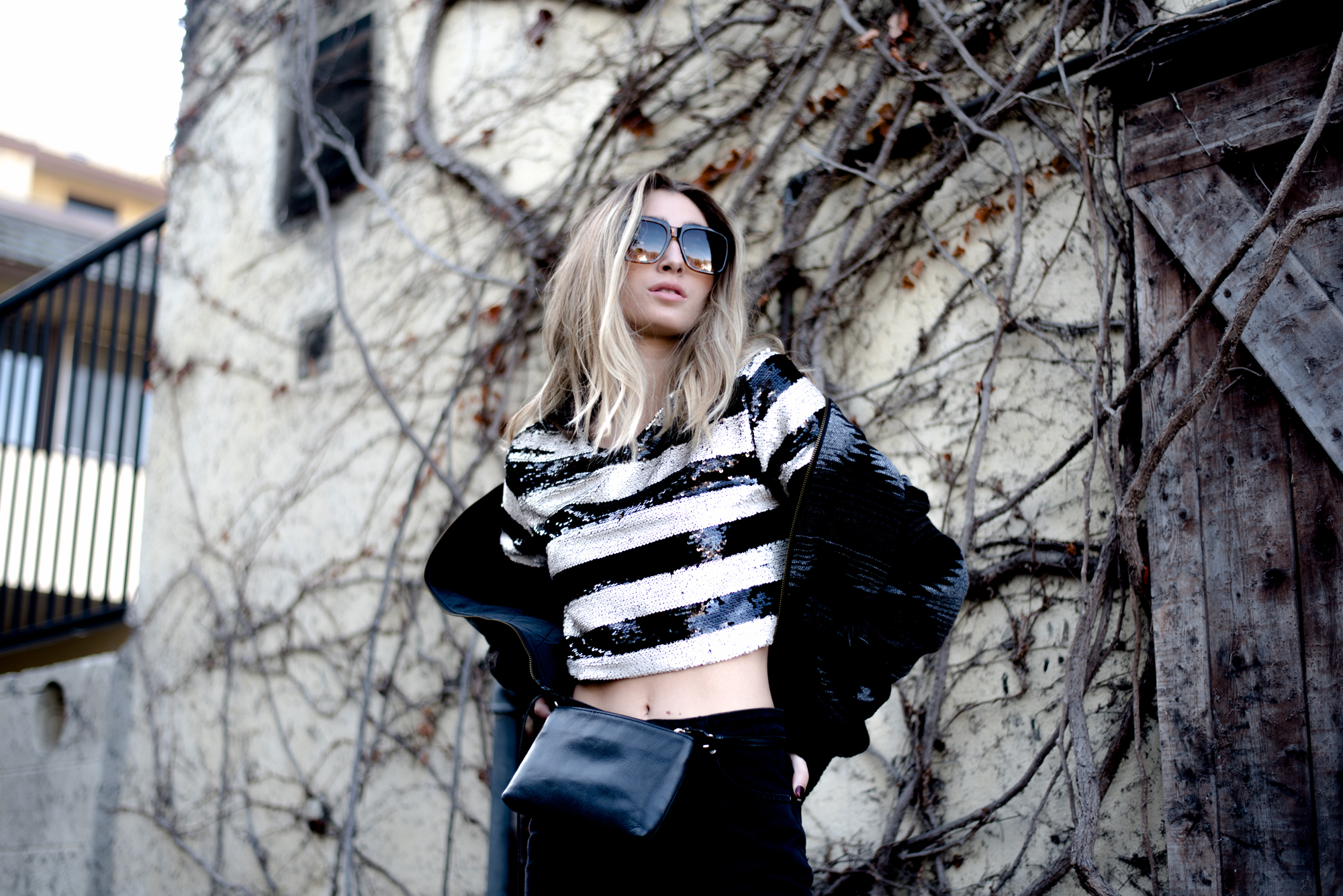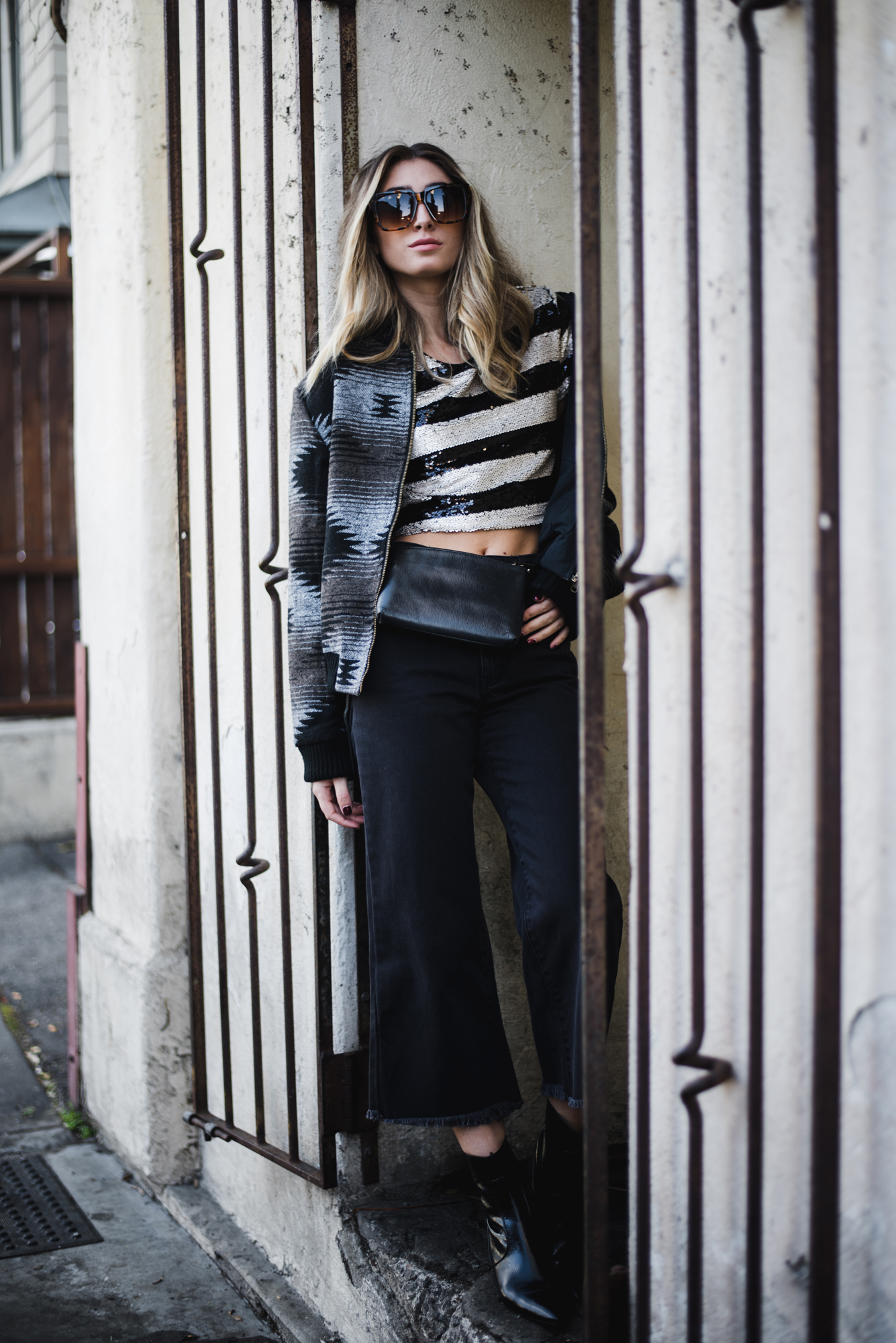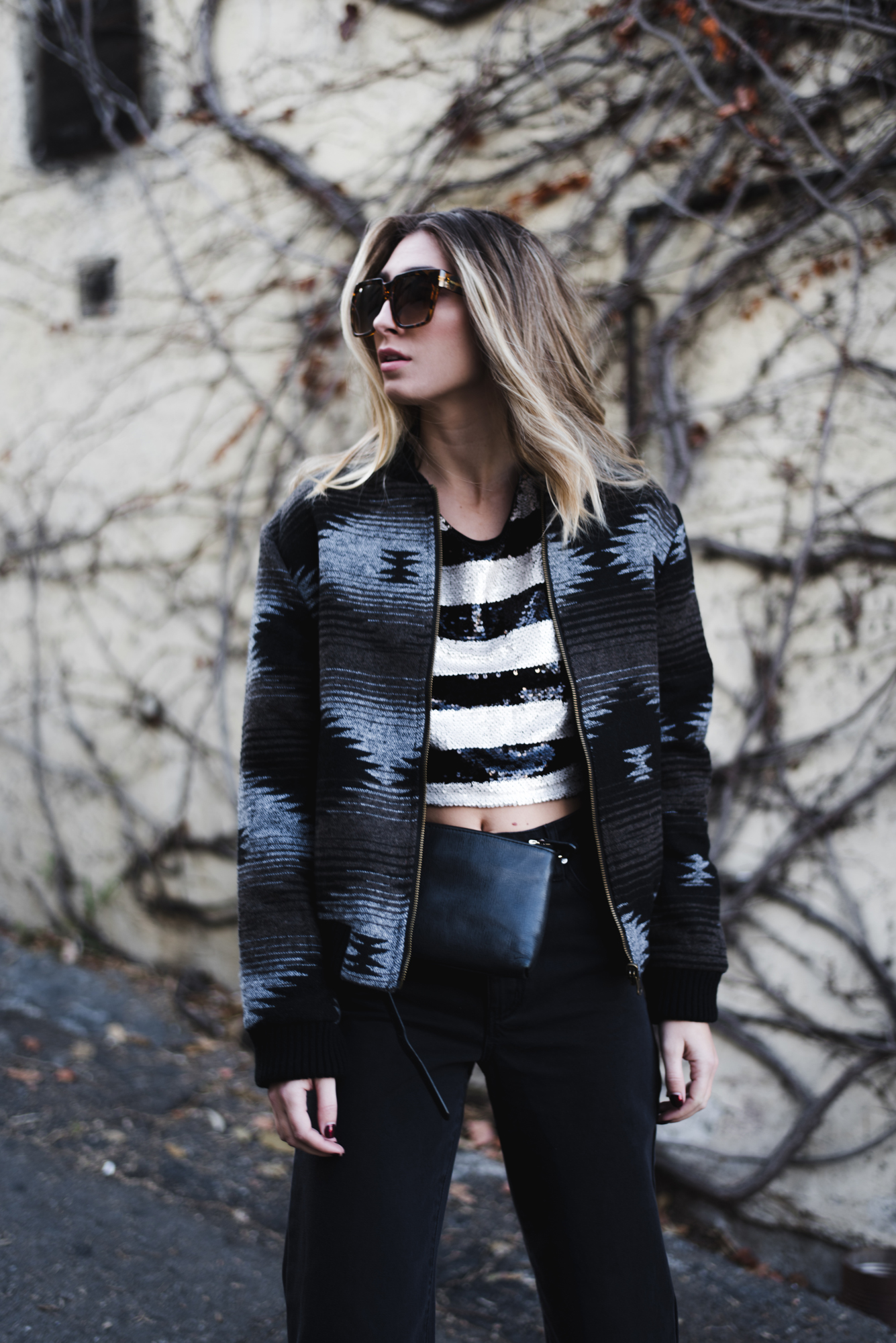 Jacket: Iira Clothing// Top: Shine On// Jeans: MINK PINK Denim// Sunglasses: all via Style Society (In store + Online)
3.
Combine Masculine + Feminie
Mixing and matching masculine and feminine details is always a good combination to try. It's as simple as mixing a more masculine piece, like a blazer or trousers, with a soft, flowy feminine piece, like a ruffle blouse or floral dress.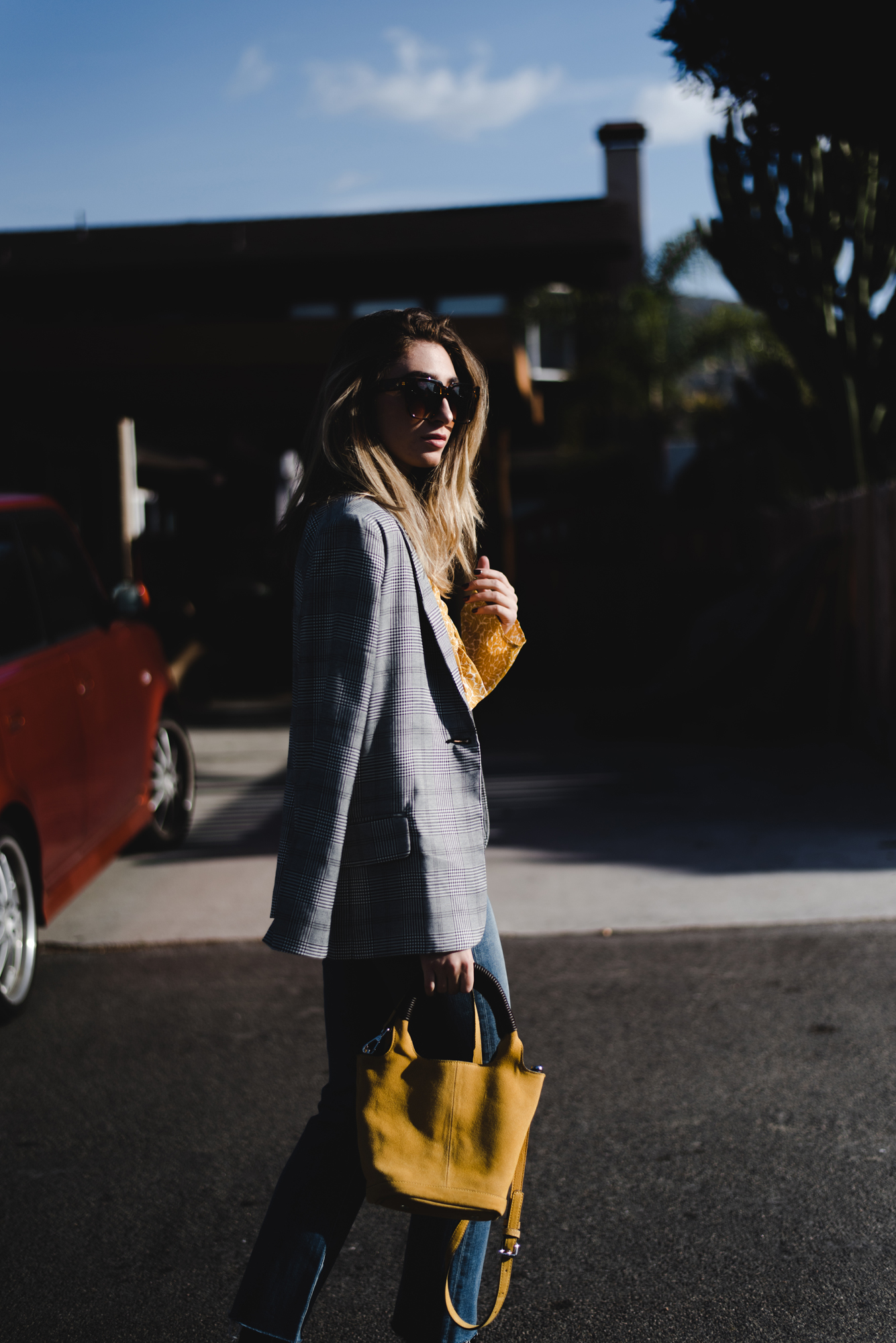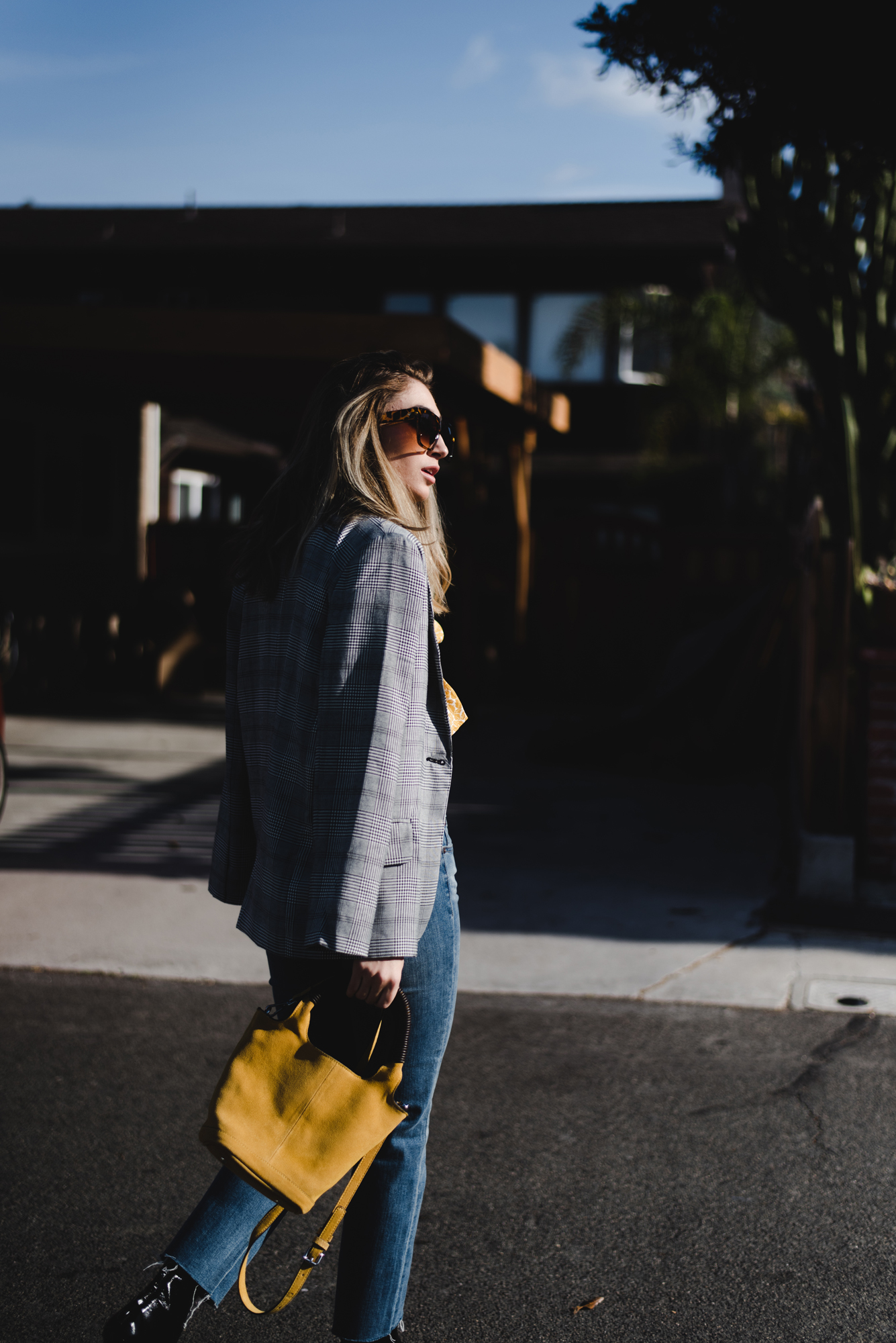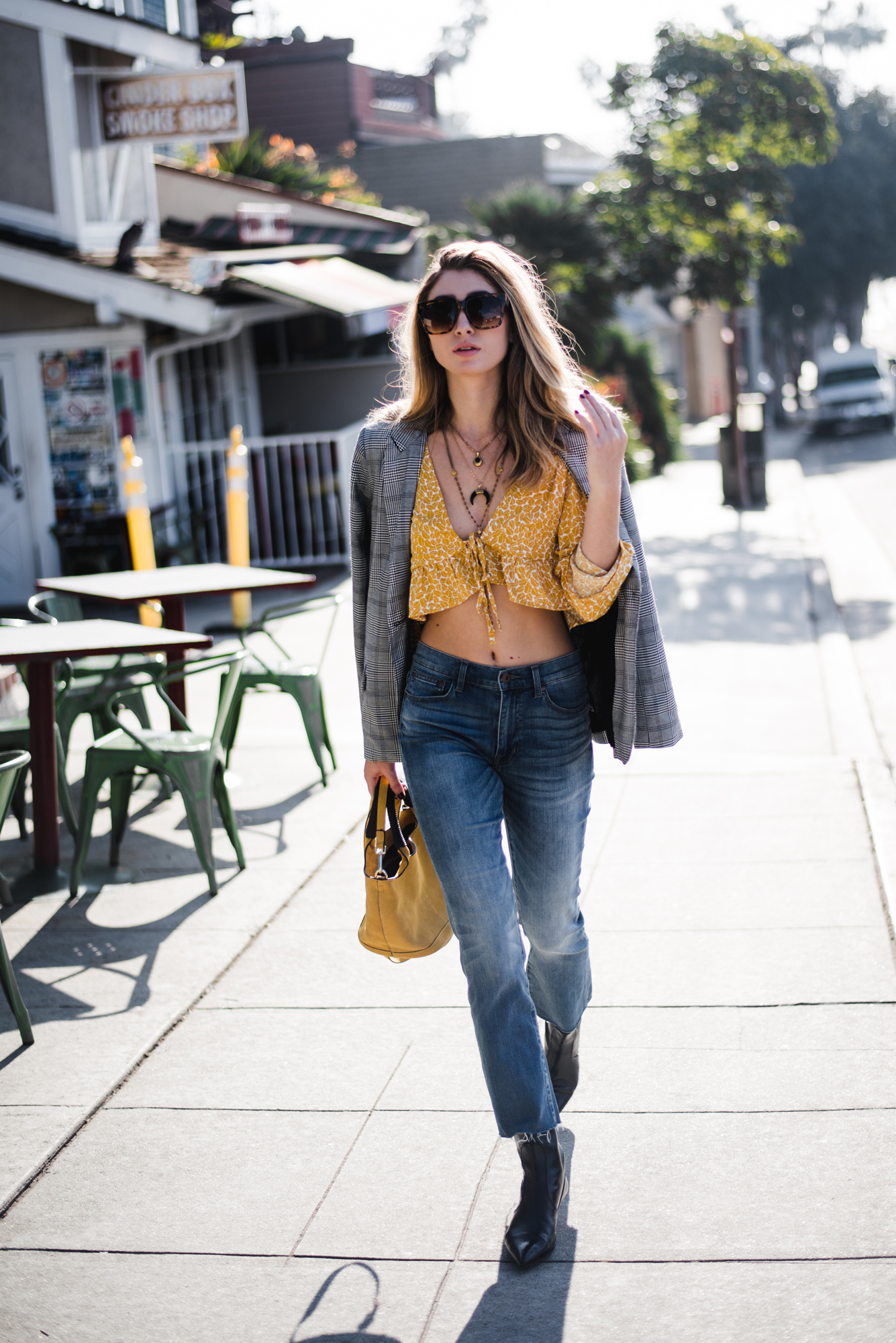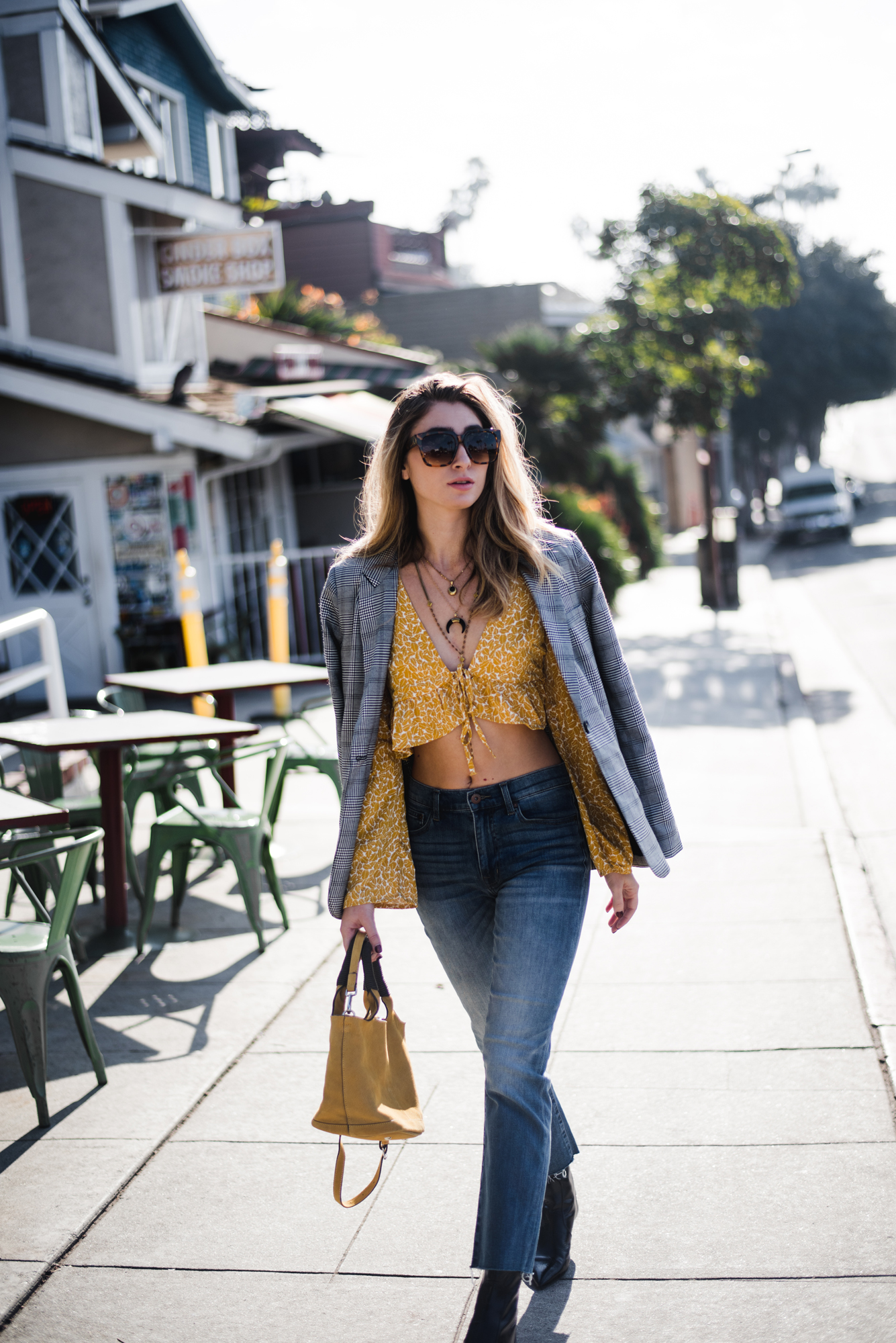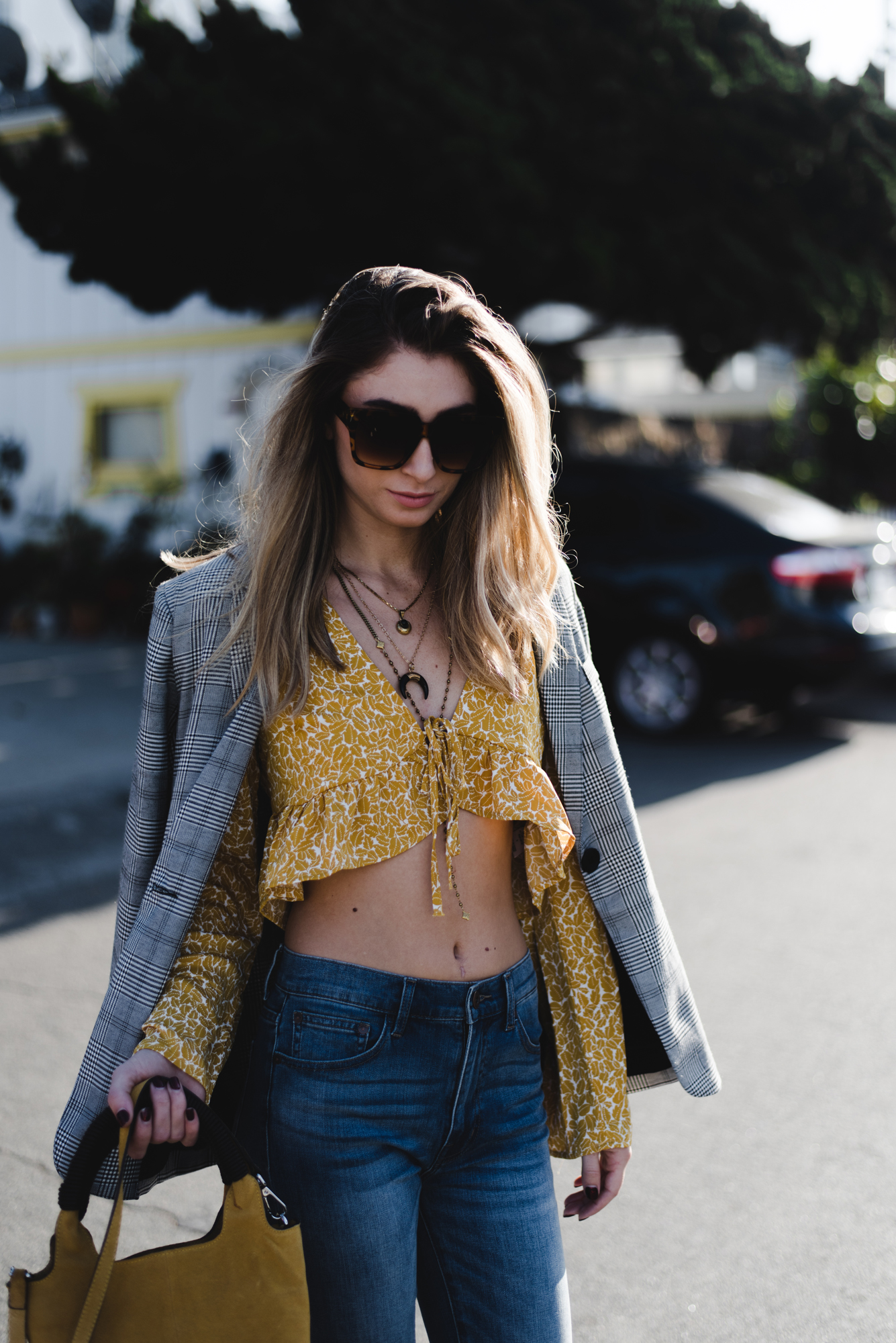 Blazer + Top: Honey Punch// Jeans: Pistola// All Necklaces: Rope the Moon via Style Society all available in store
4.
Updated Classics
The easiest way to update any classic is by adding a modern and/or trending piece to your look. We simply added white booties (this trend will be just as big in 2018) to a classic skinny with a modern detail of a front slit in the hem, back to a classic cashmere sweater and bomber jacket to give it a modern vibe.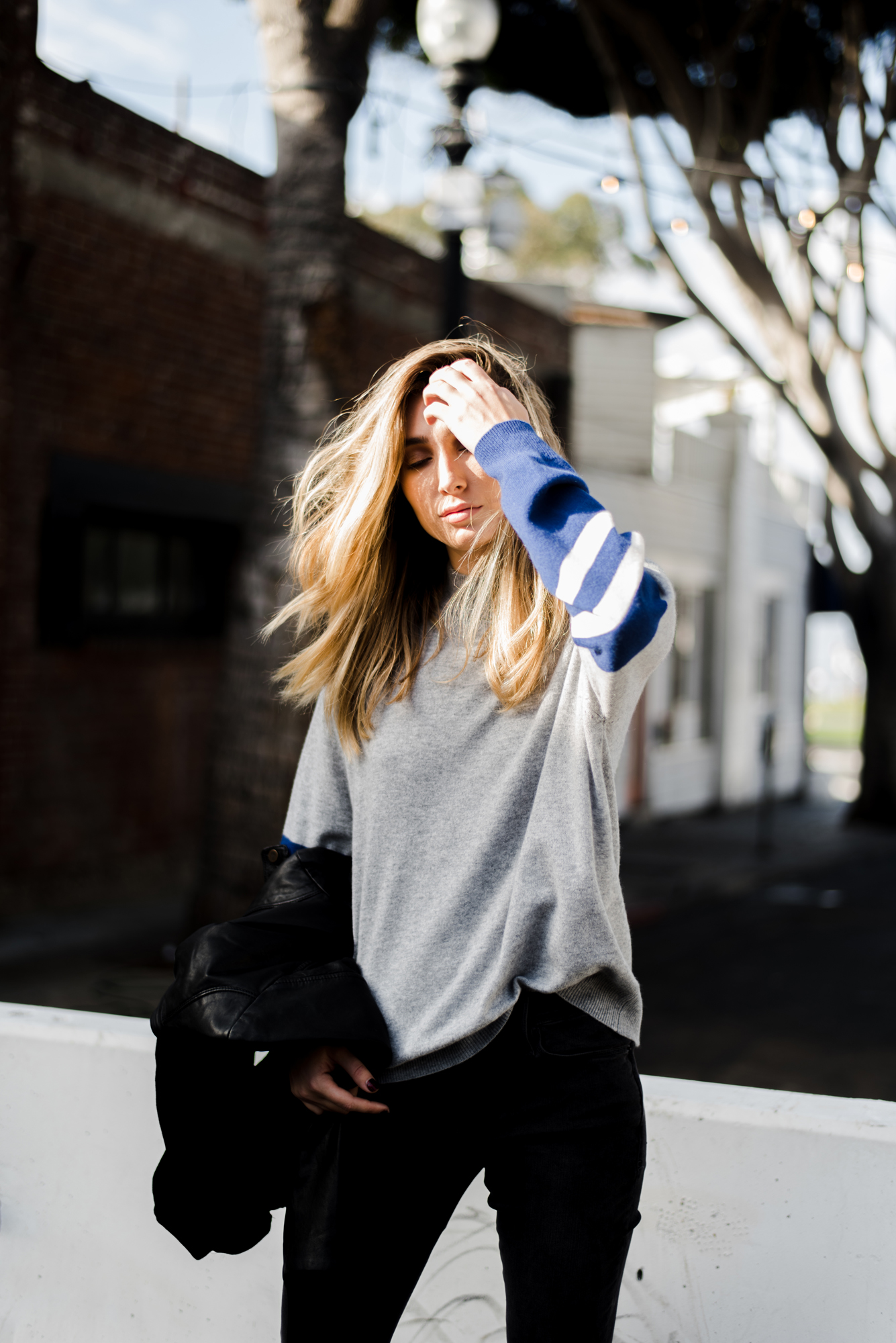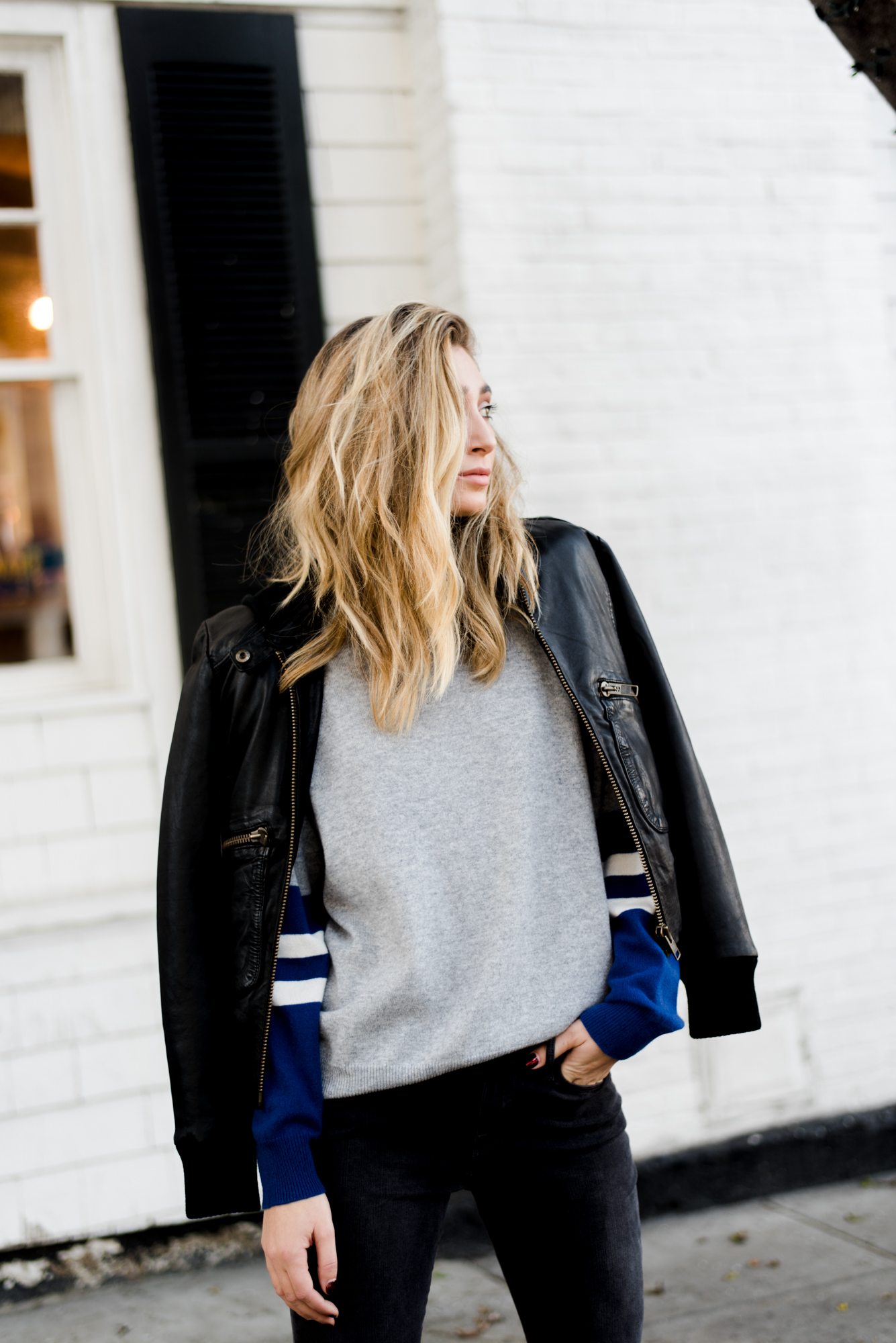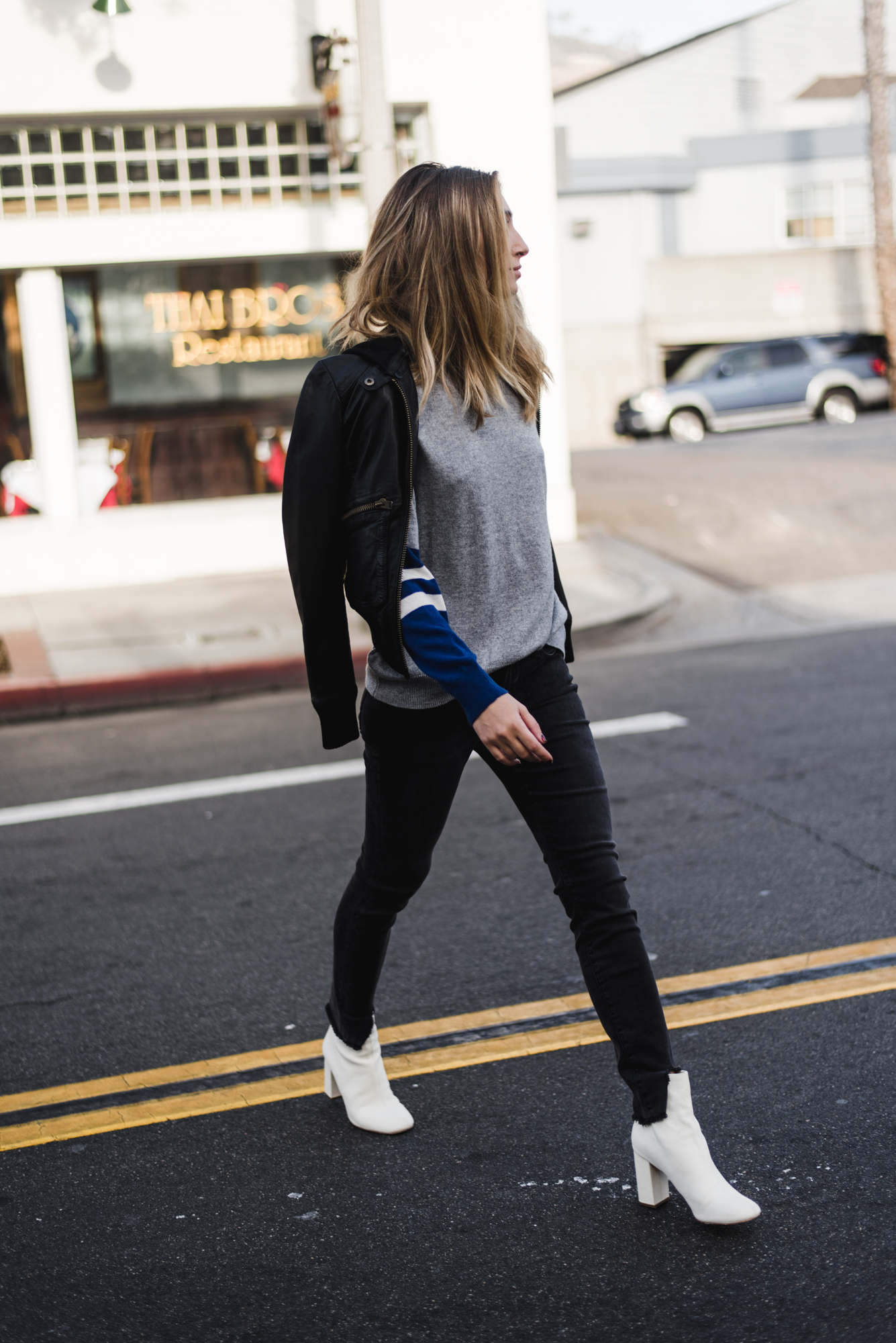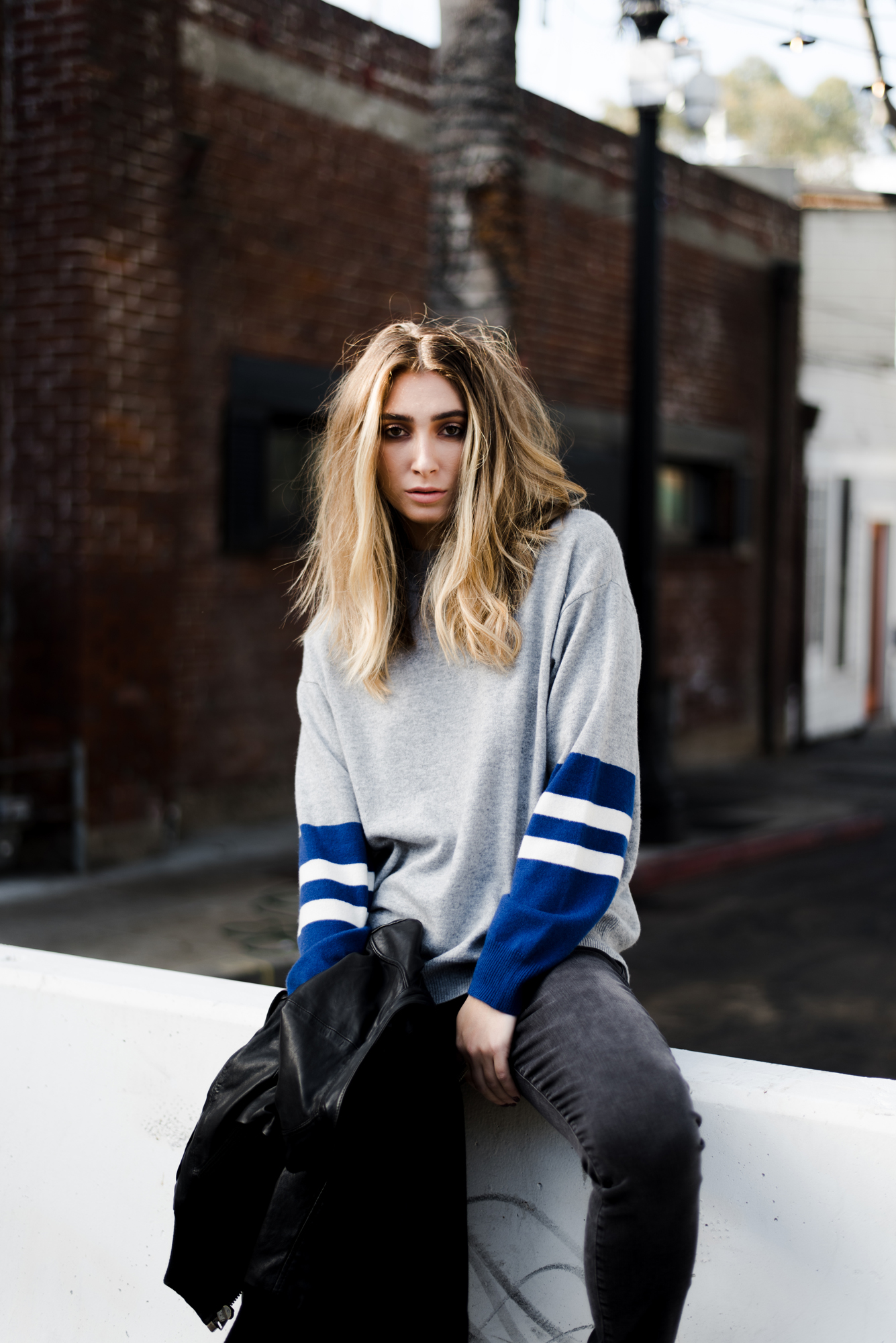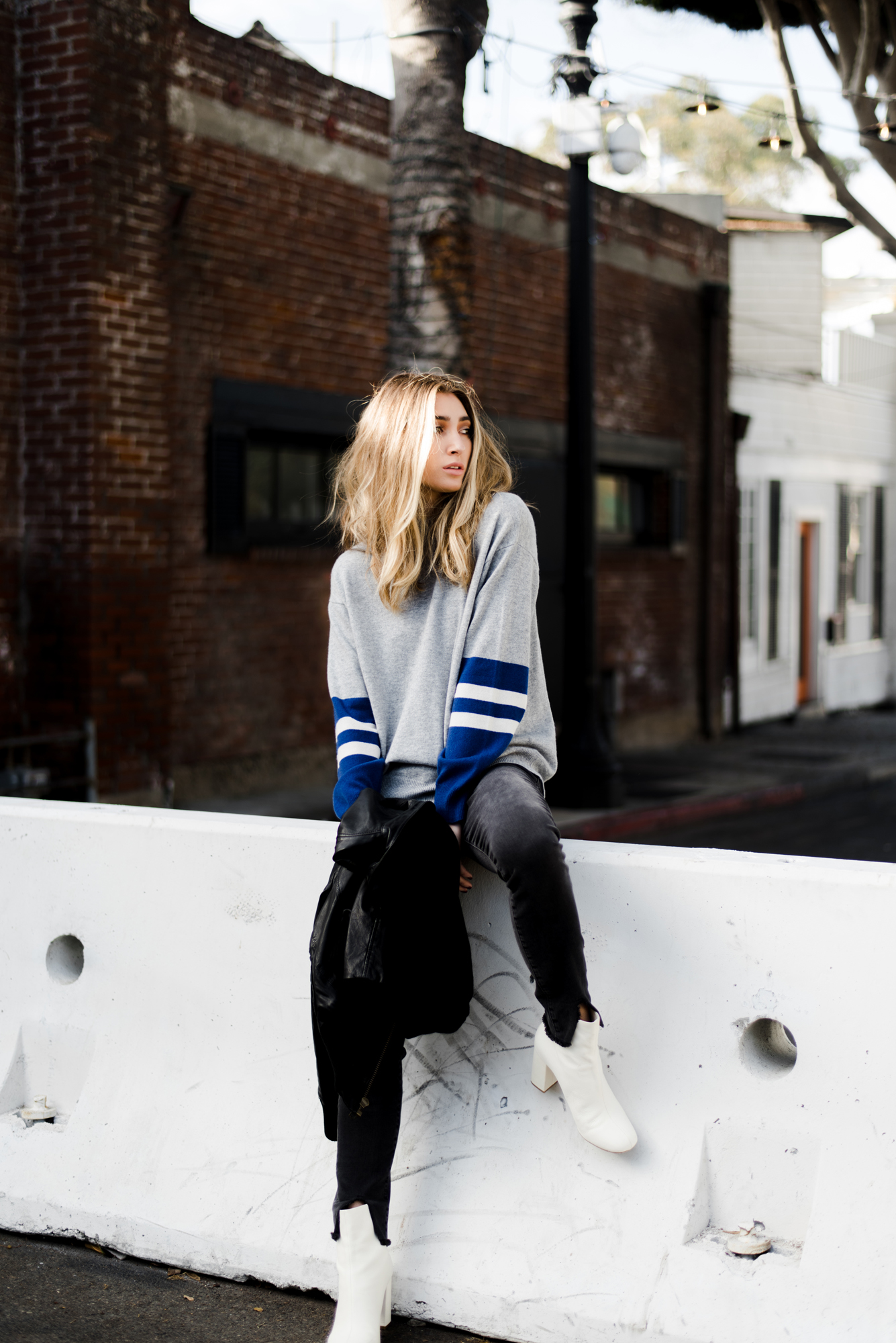 Sweater: Velvet// Denim: FRAME Denim// Jacket: Doma all via Jeanni Champagne
5.
Rethink what you already own.
Shop your closet first! This should be your new years mantra when it comes to shopping. Take a piece you bought to wear to a holiday party, like this sheer top (yes wear something underneath), and pair it back to your comfy jeans, loafers and coat you might wear to work. This will give you a whole new look. Learning how to dress your favorite "novelty" items down or your favorite go-to pieces up is an important skill to make the most out of your wardrobe.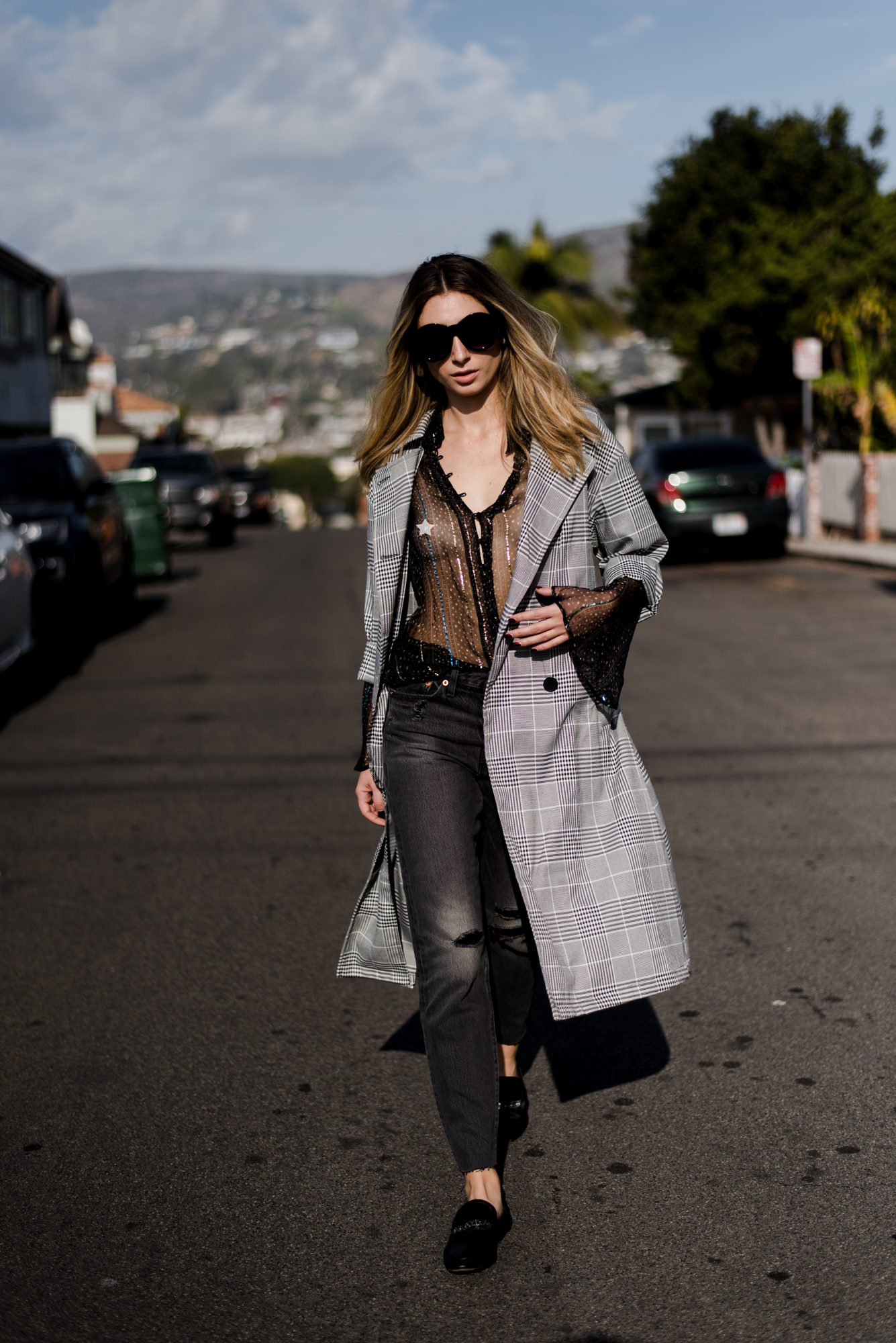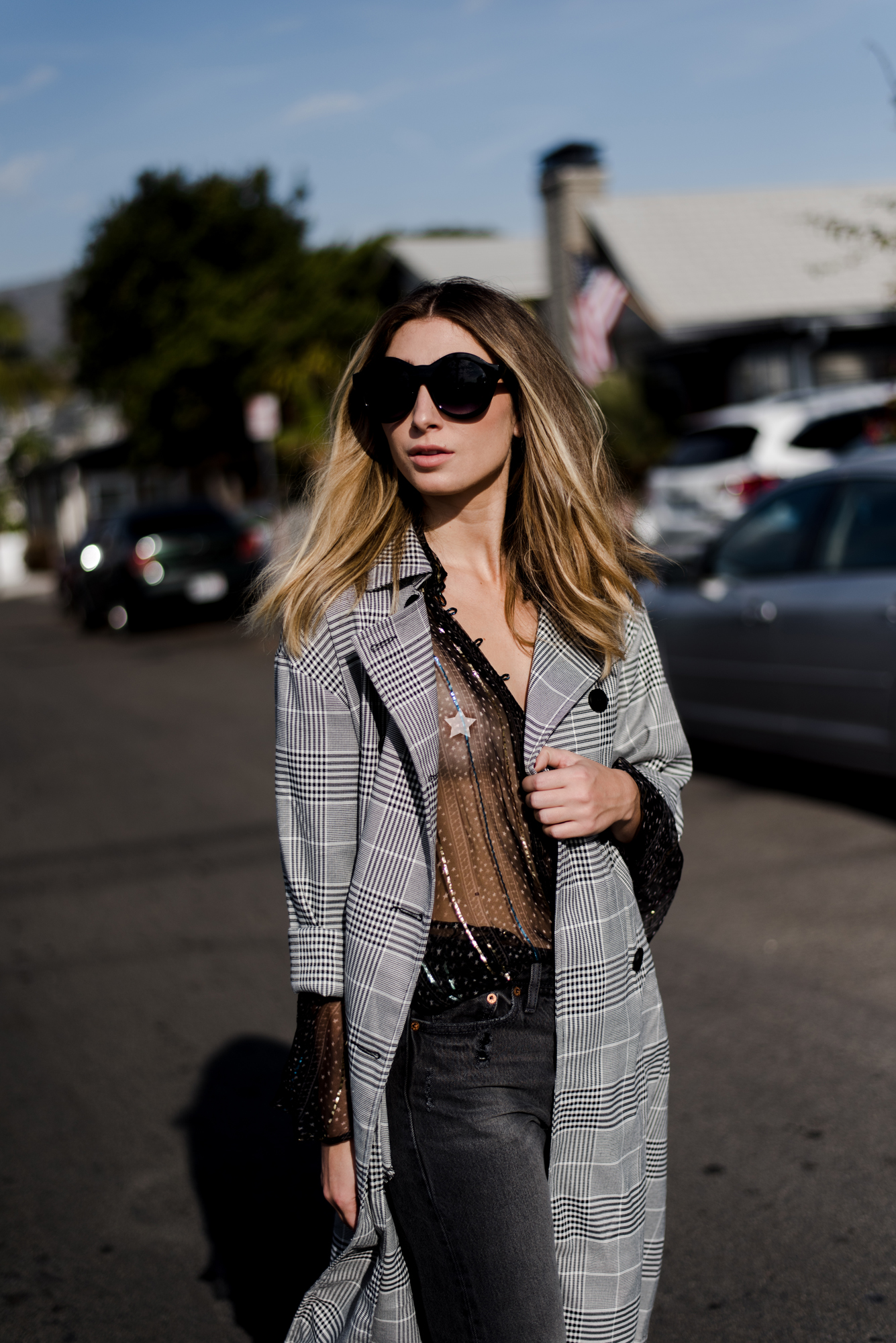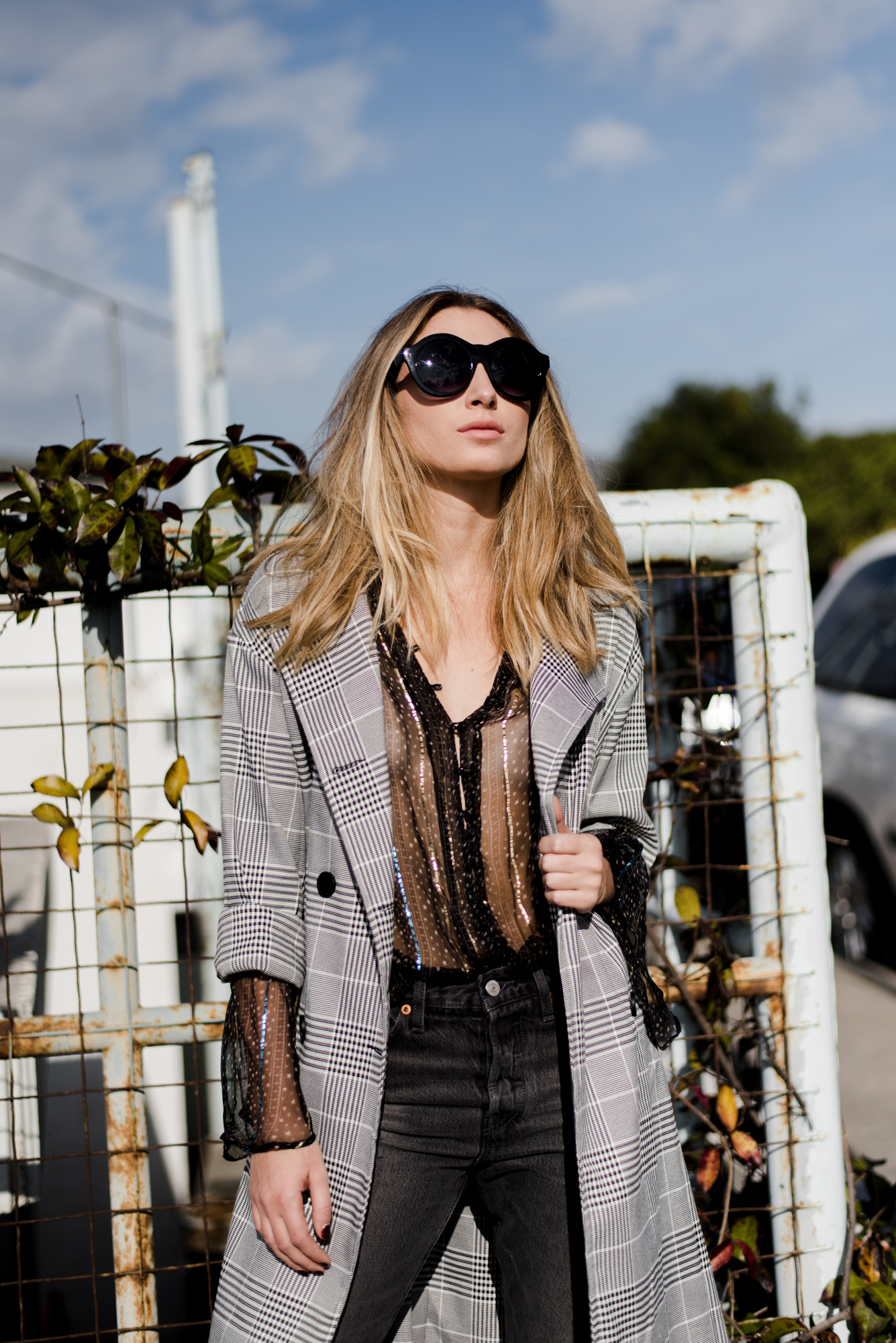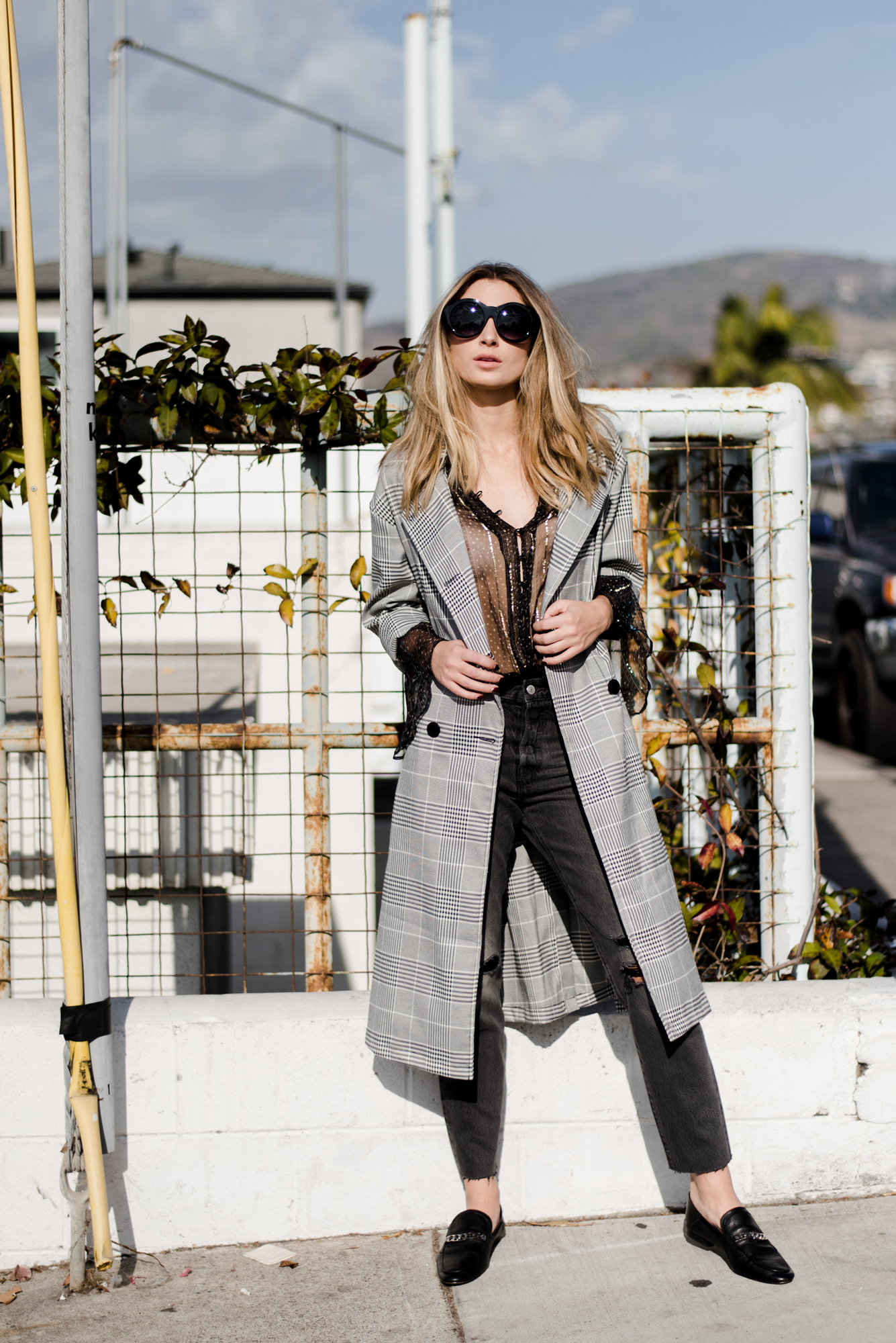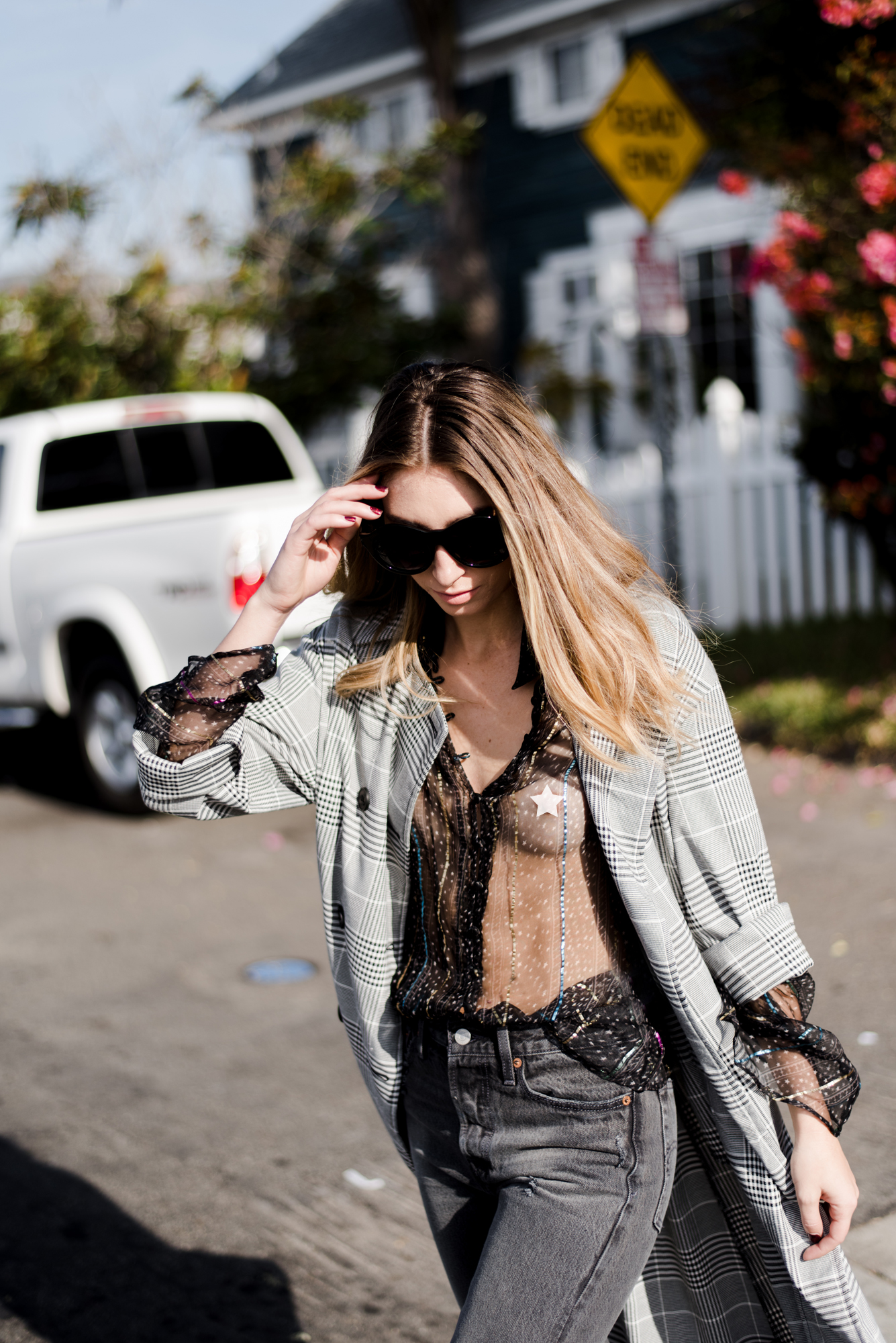 Top: Cleobella// Trench: CALIStyle// Jeans: Levi's
6.
Get Graphic + Rock On
I mean this combination is a classic. Your favorite concert tee or graphic and any pair of jeans is always a good idea. Add a little twist by adding modern elements like a trending color or metallic element. We did both.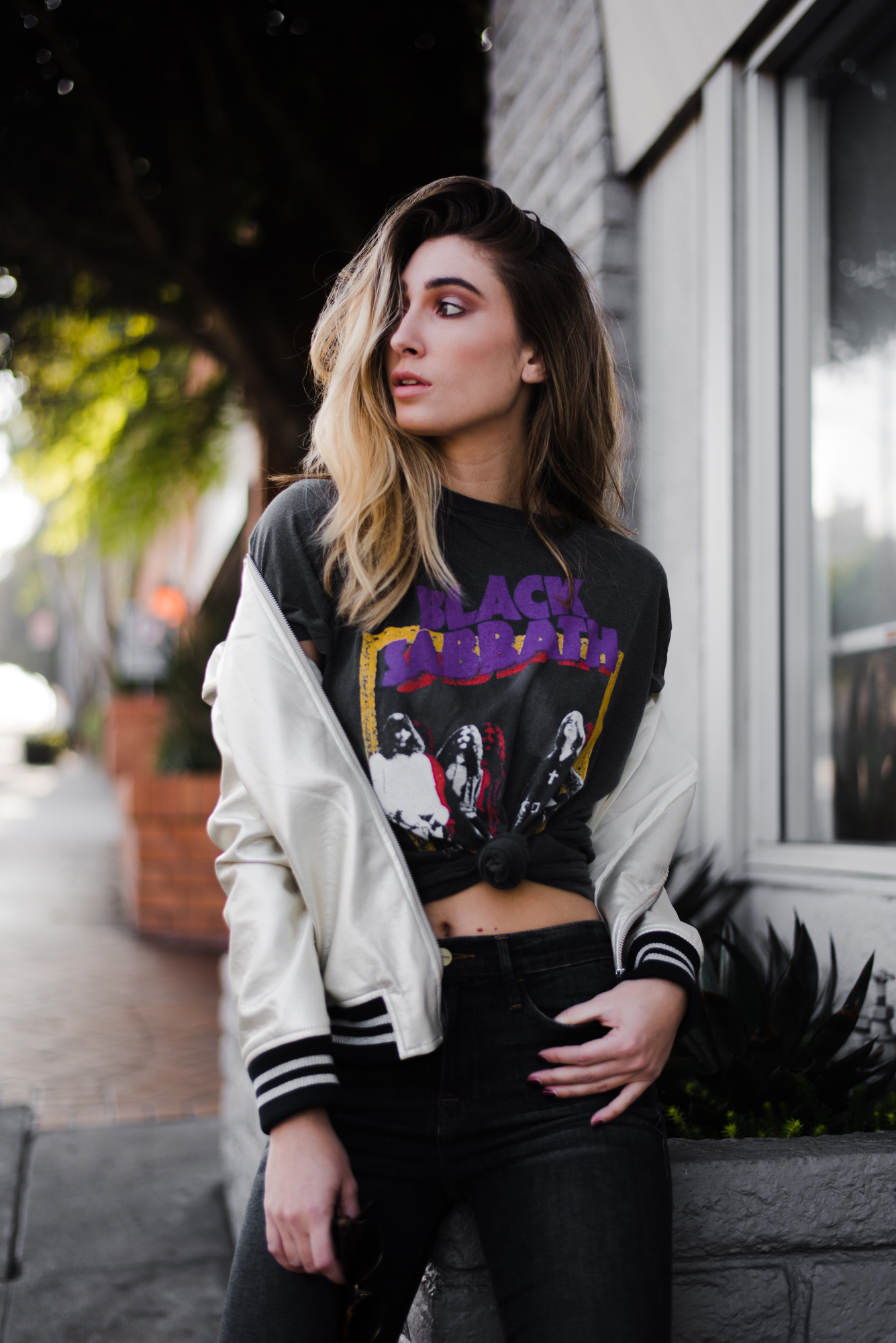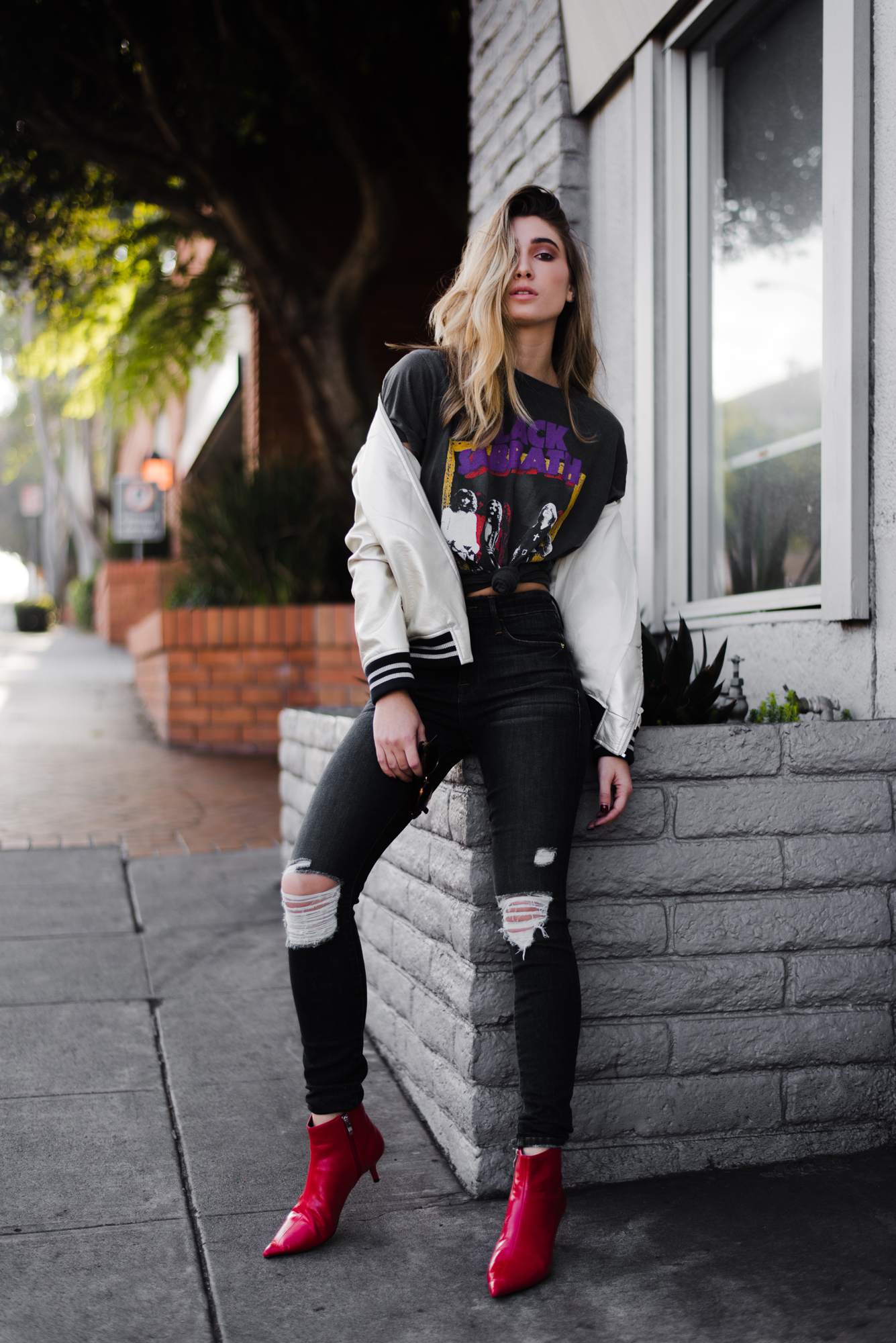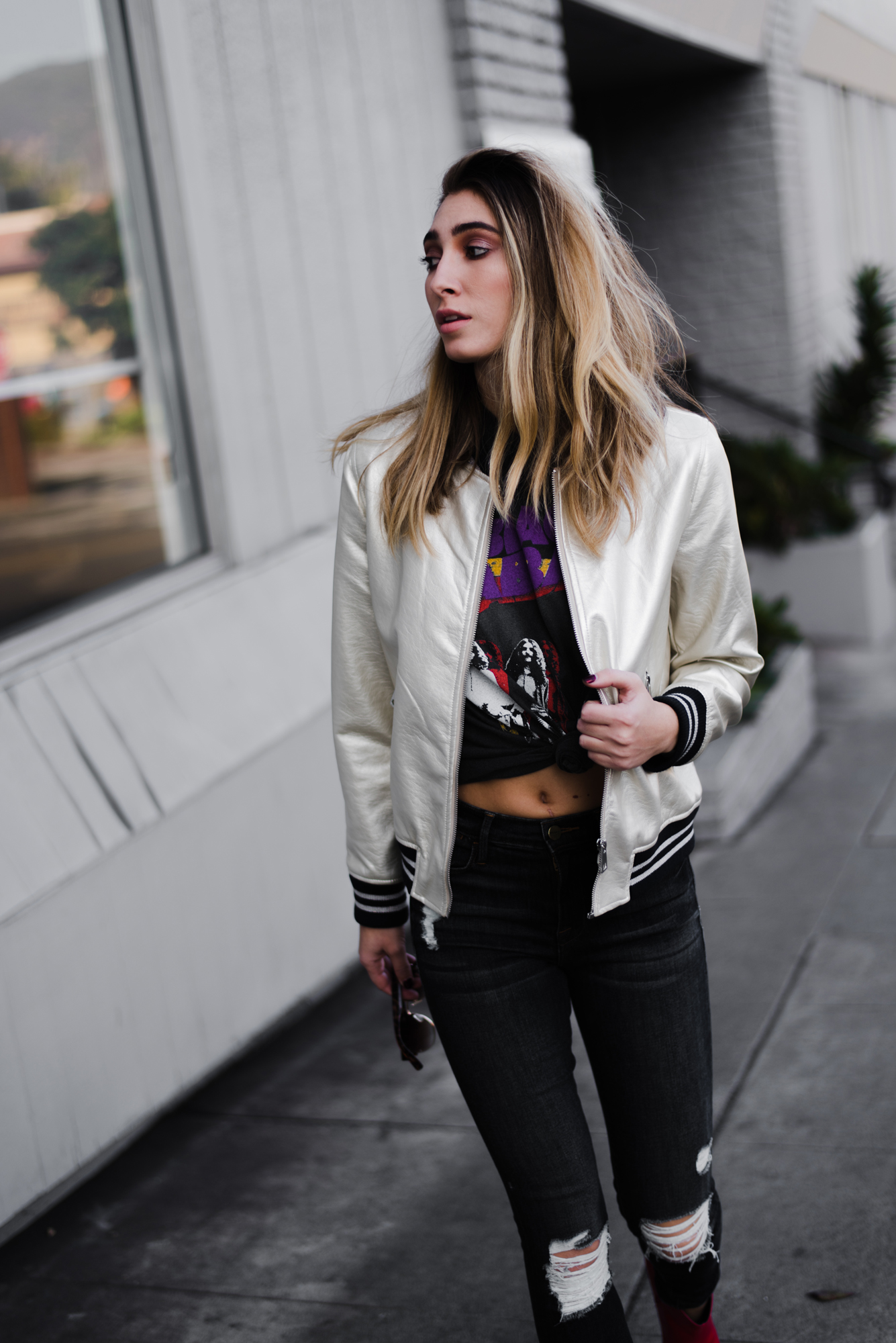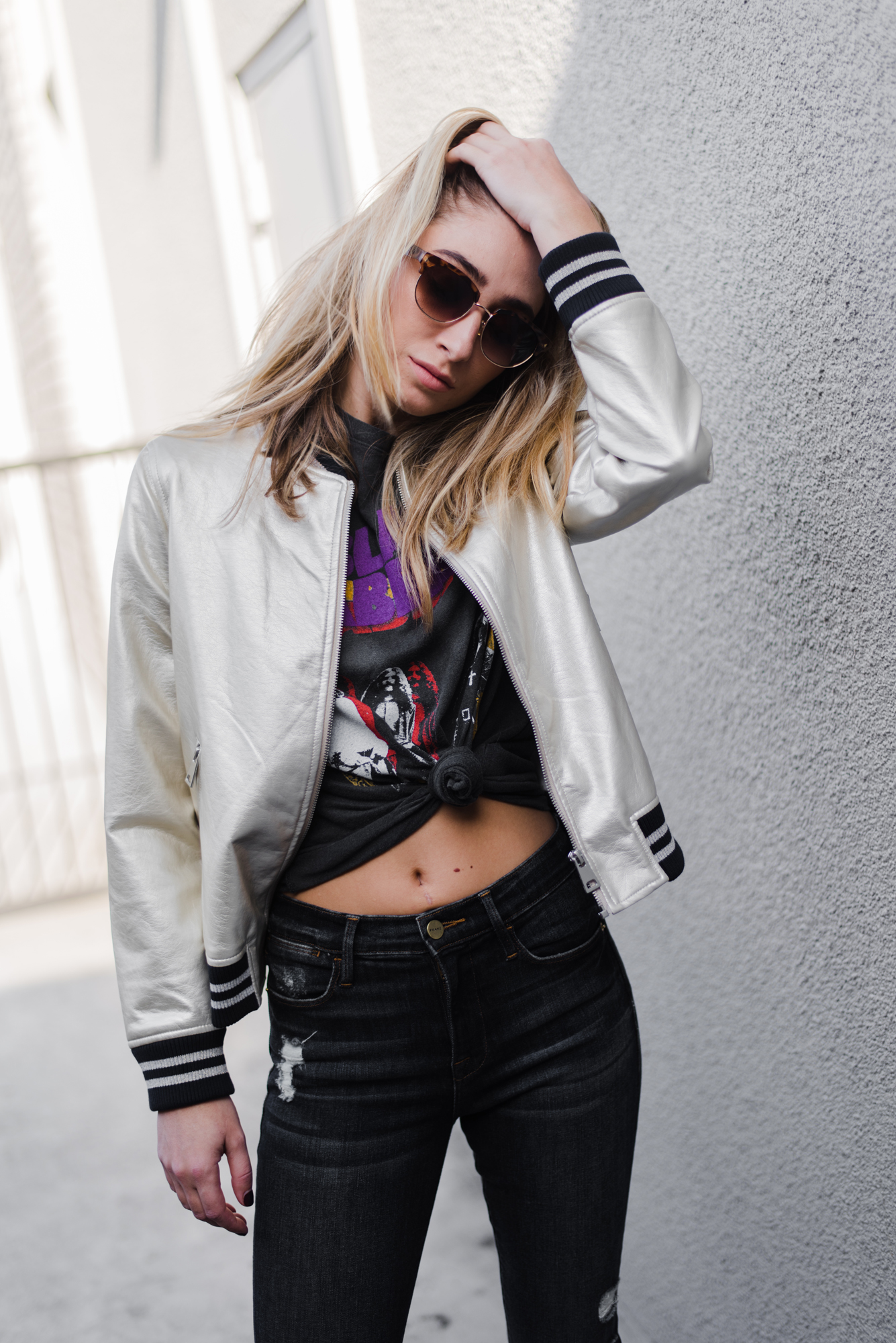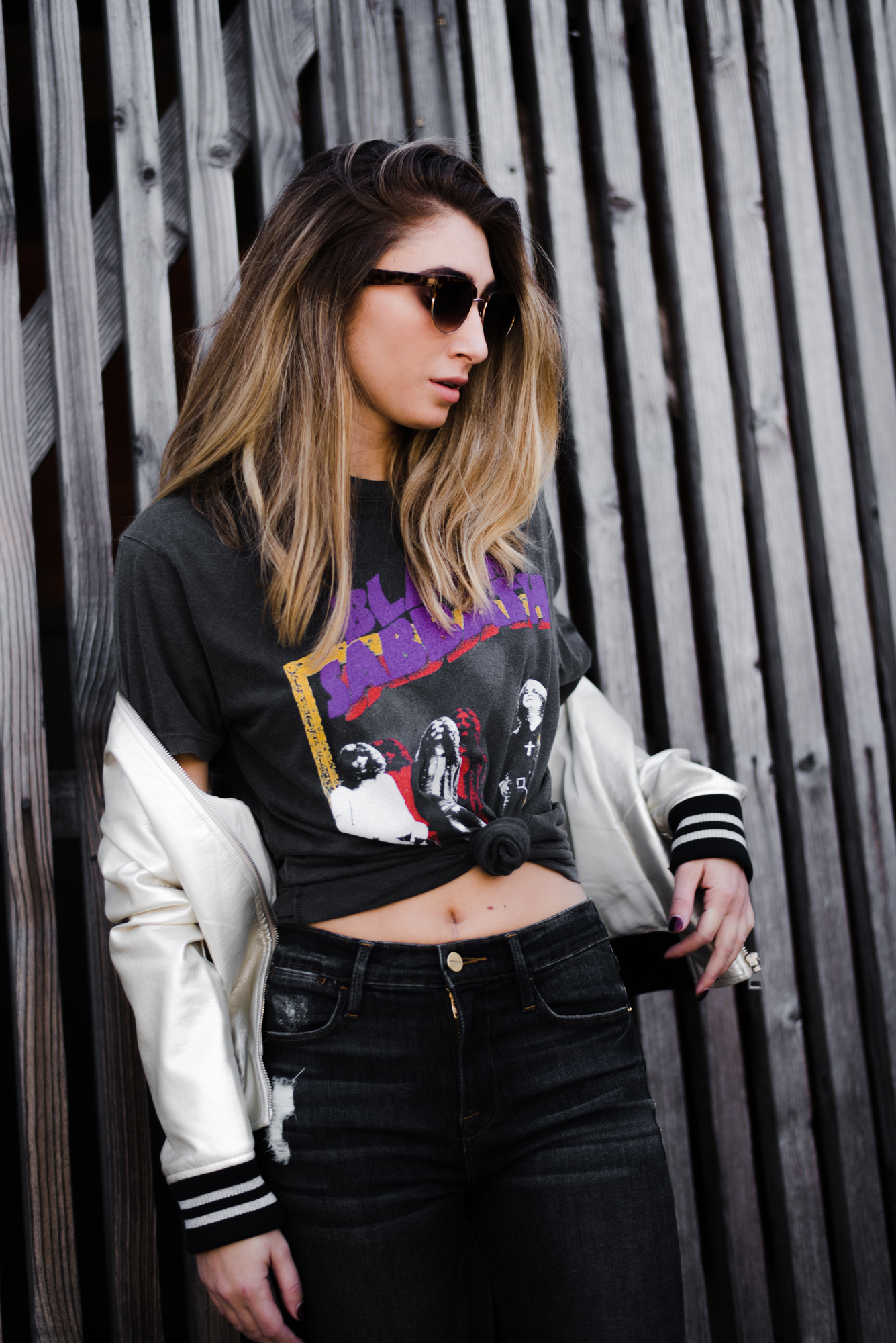 Tee: Day Dreamer via Style Society// Metallic Bomber: Dolce Cabo// Denim: FRAME Denim
7.
Just Go With It
Seriously, don't over think your outfit, if you love it great! At the end of the day that's all that matters anyway. Be comfortable but always challenge yourself. Style is simply an expression, and it's ever changing so have fun with fashion and style. Don't ever take it too seriously!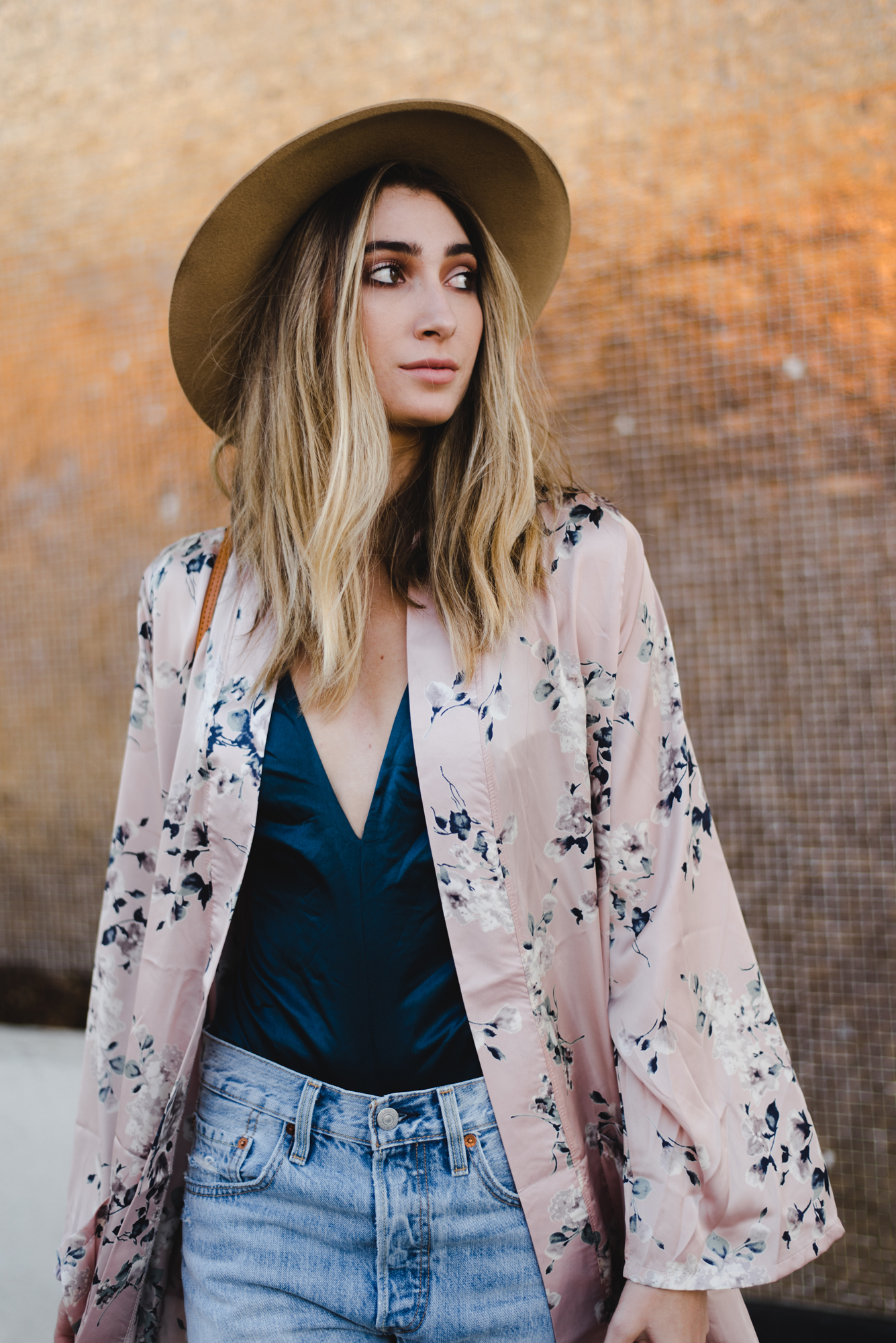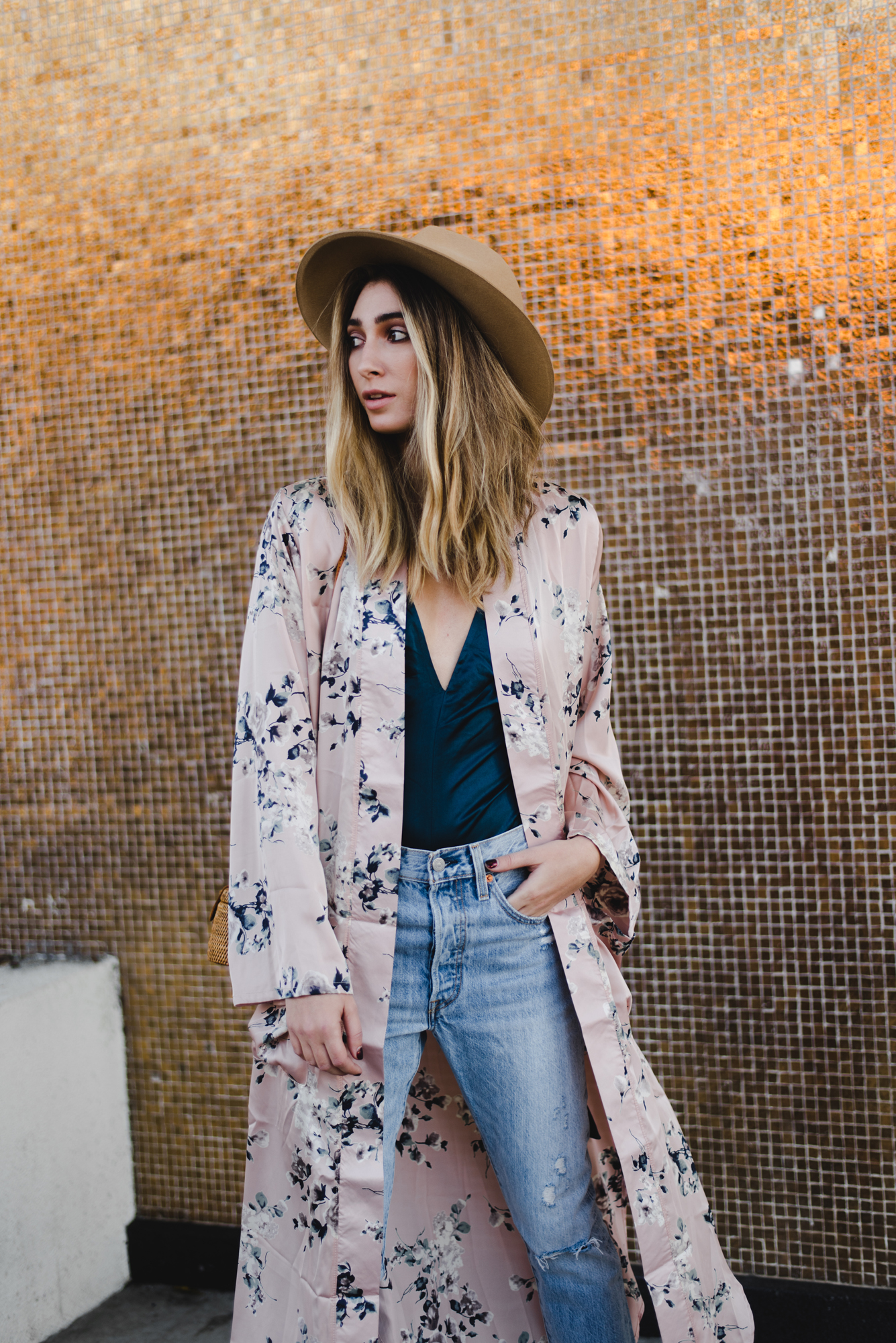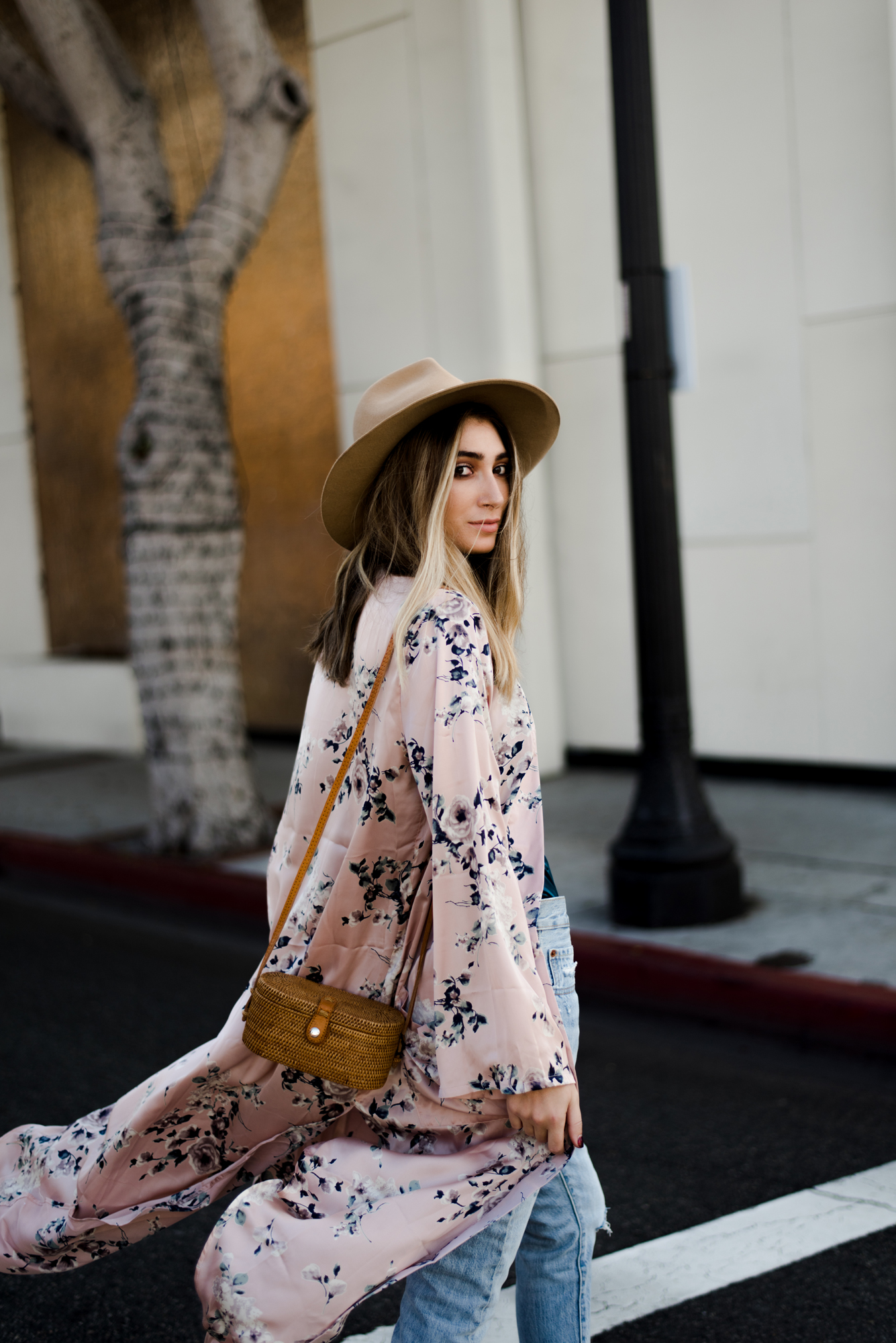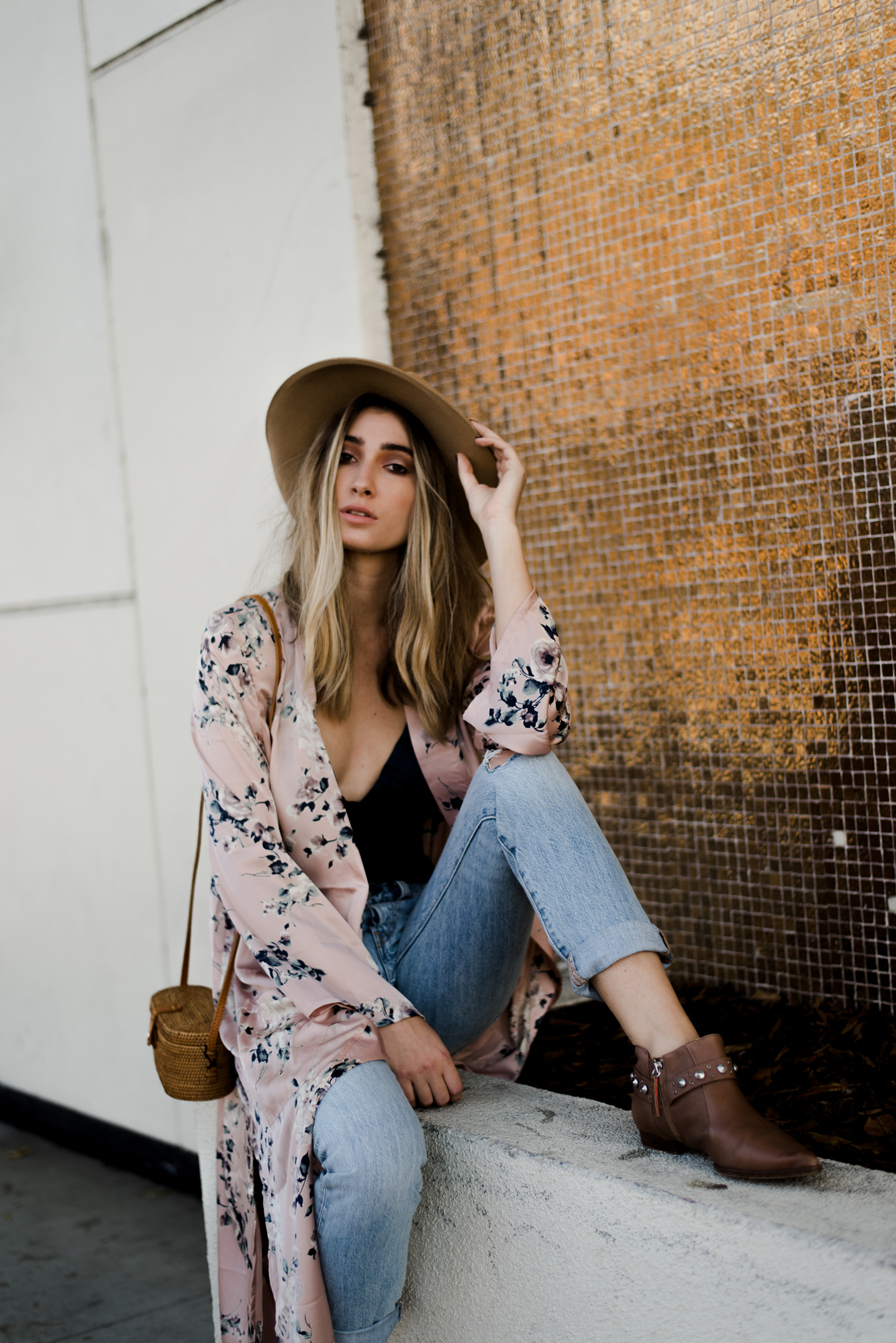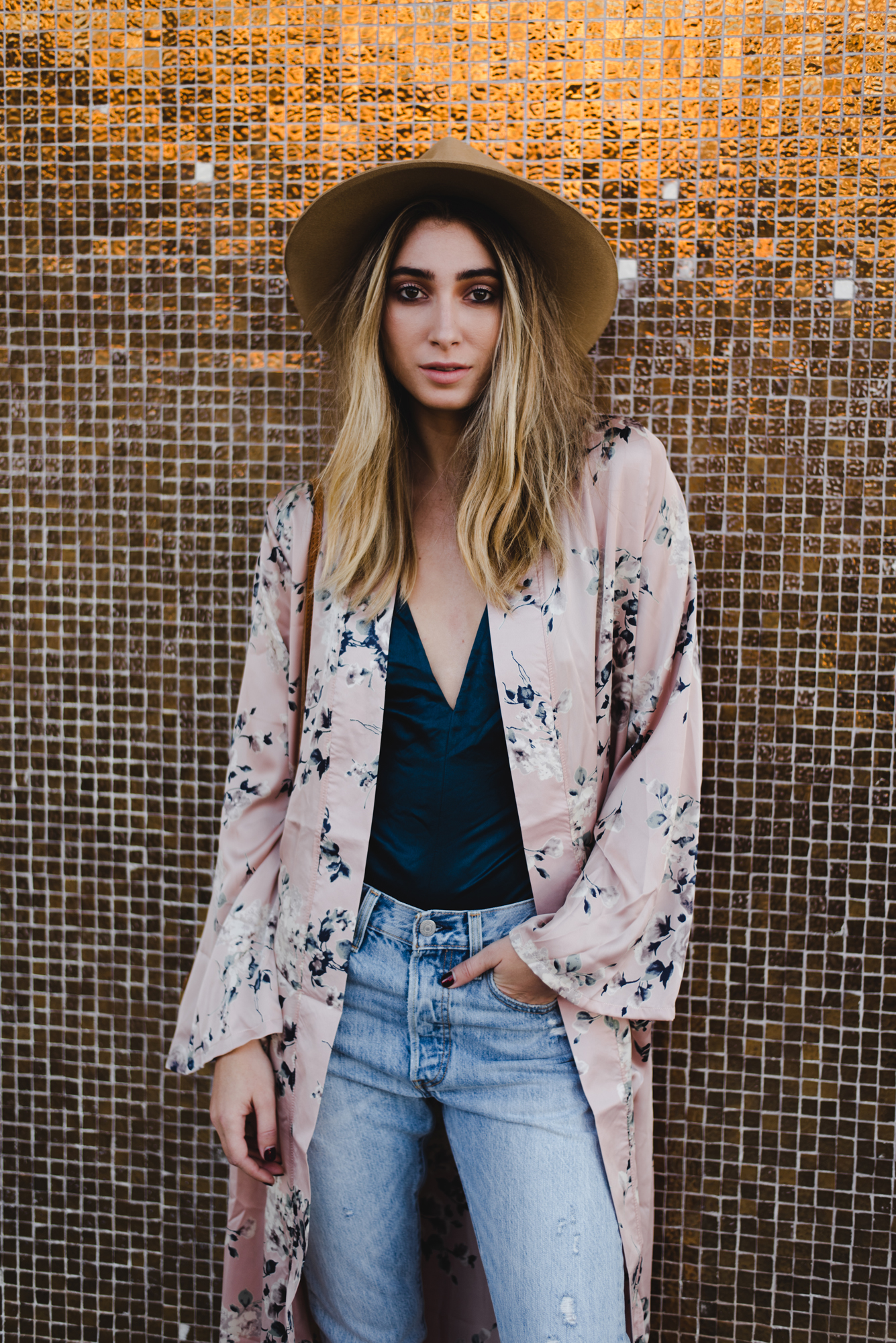 Robe: Sage the Label// Bodysuit: For Love & Lemons Skivves// Jeans: Levi's// Hat: Lack of Color// Basket Bag: Faithfull the Brand
CREDITS:
Model: Casey Watson
Beauty Team: Blown Away | Hair by Casey Braxton | Make Up by Elissa Gutierrez
Photography + Styling: Rachael Dickens