Unexpected Pairings to TRY NOW!
You know us.. we love restyling and giving you unexpected ways to wear your favorite pieces. Being inspired to try something new is the key to staying excited about what you already have. While also knowing just what new items you need to update your favorites.
The Floral Jumpsuit
Unexpected Pairings Oxfords + Oversized Jacket
Your shoe choice can radically change the vibe of your outfit. I'm a huge shoe lover for just this reason. I love the fact that changing this one simple accessory allows you to change the mood and tone of your overall look. We added these chunky soled oxfords and oversized jacket to add an edge to the sweet, feminine floral jumpsuit.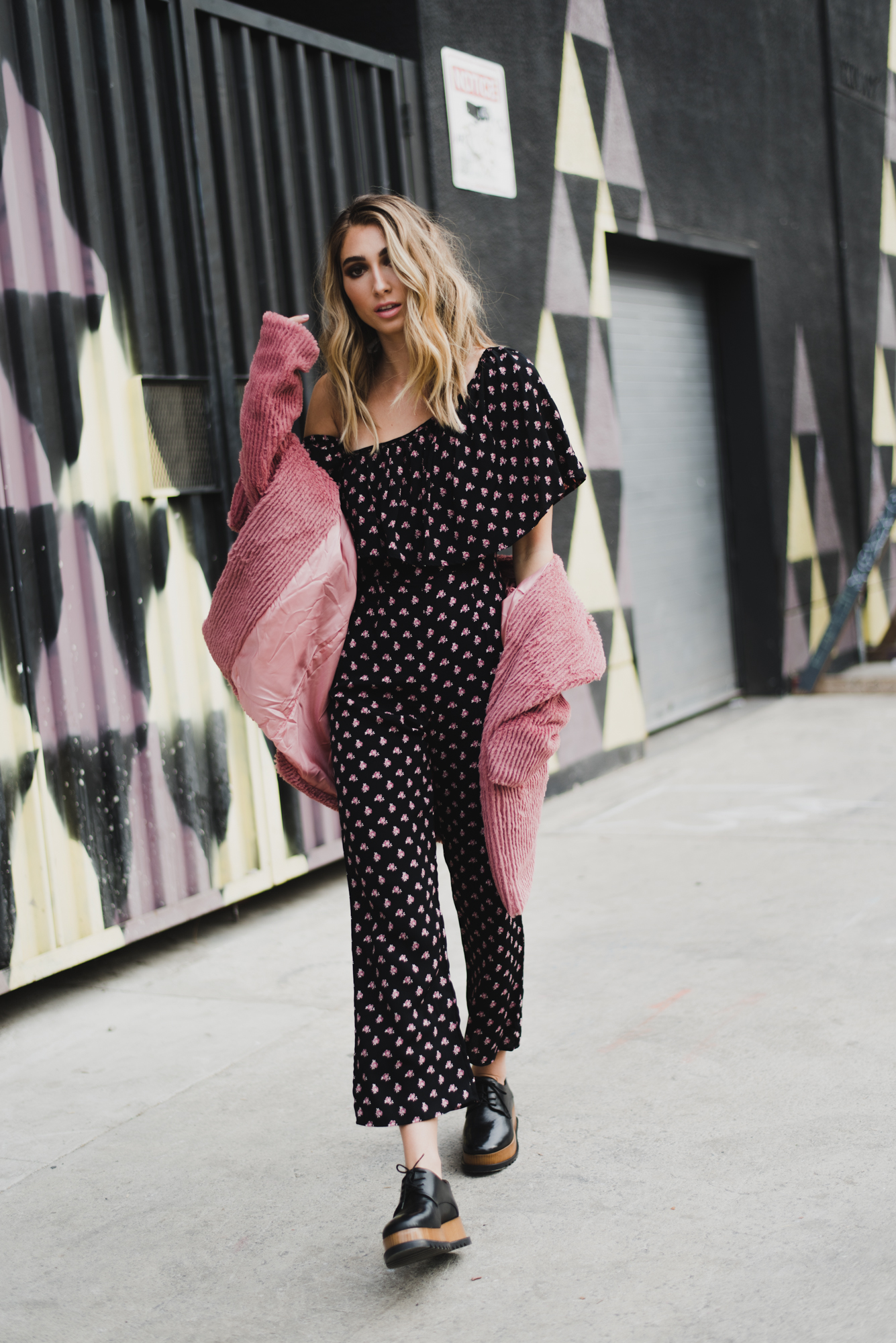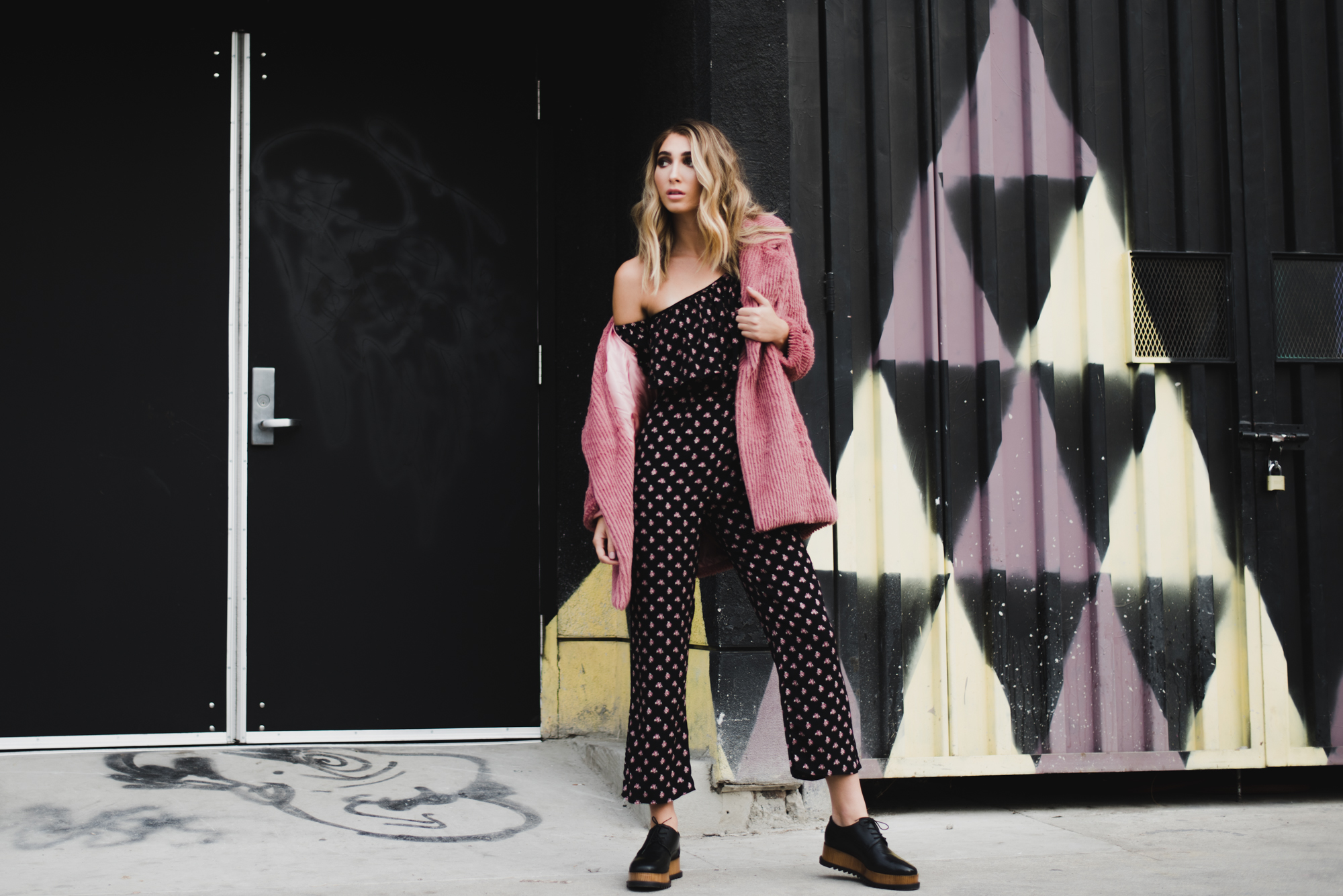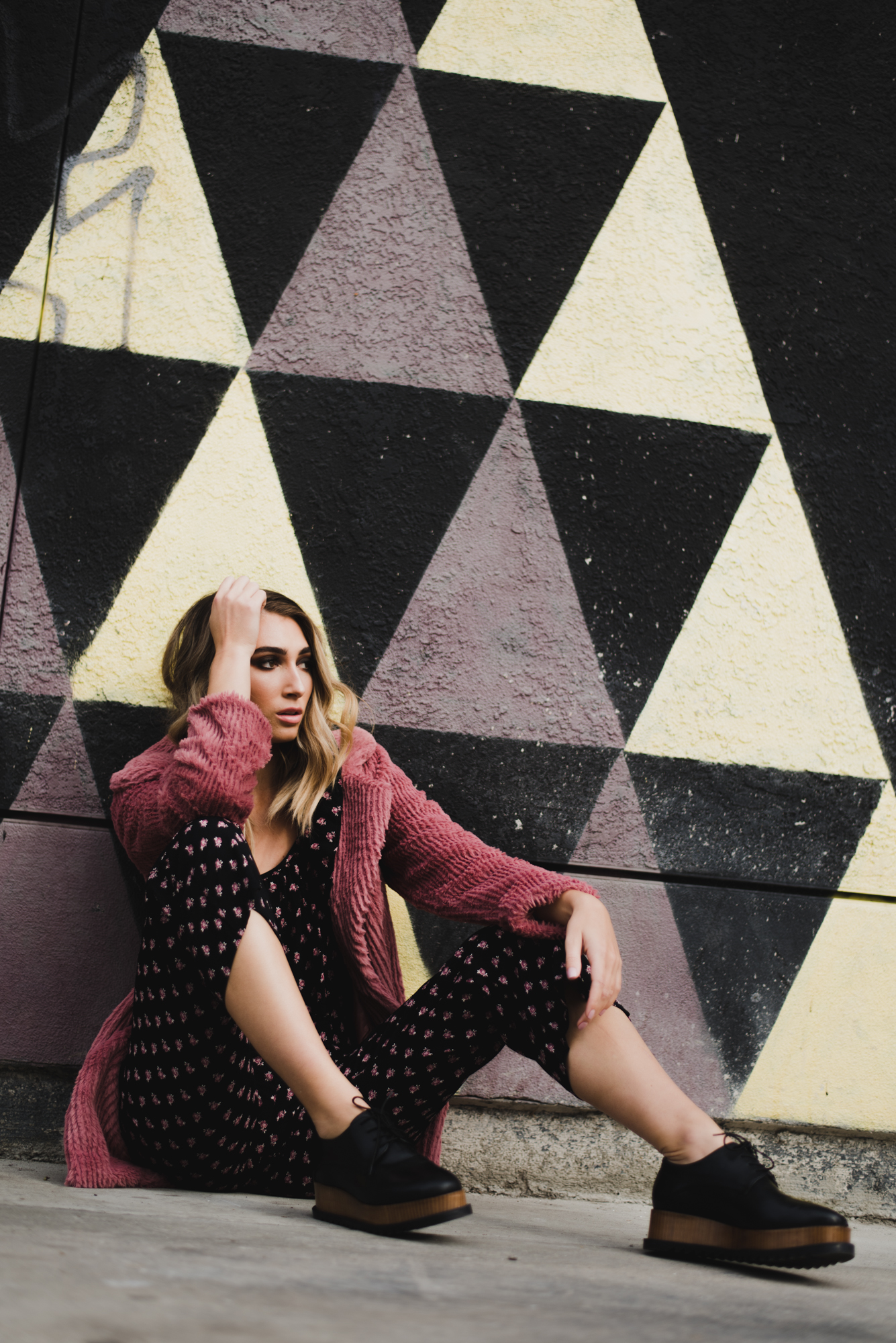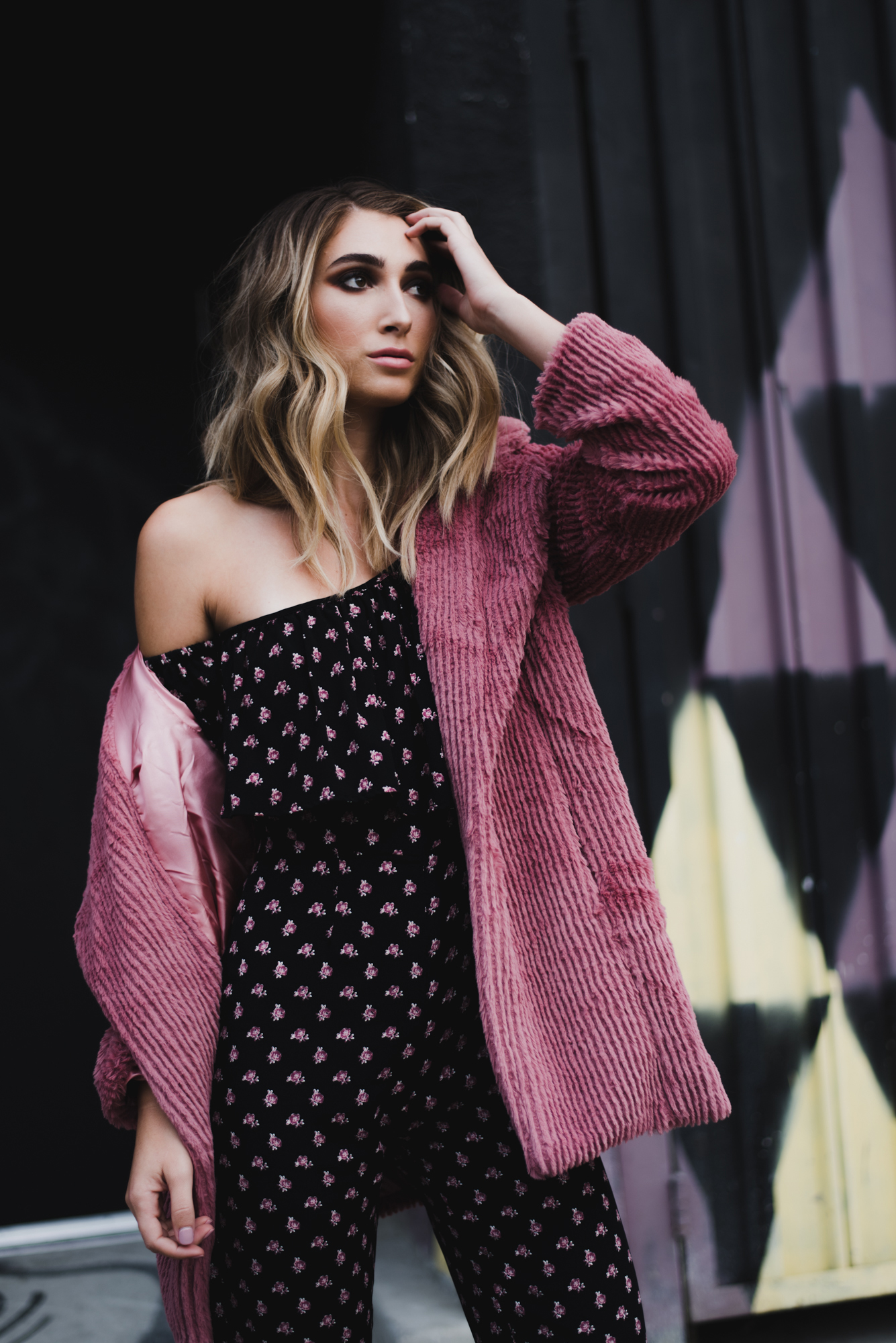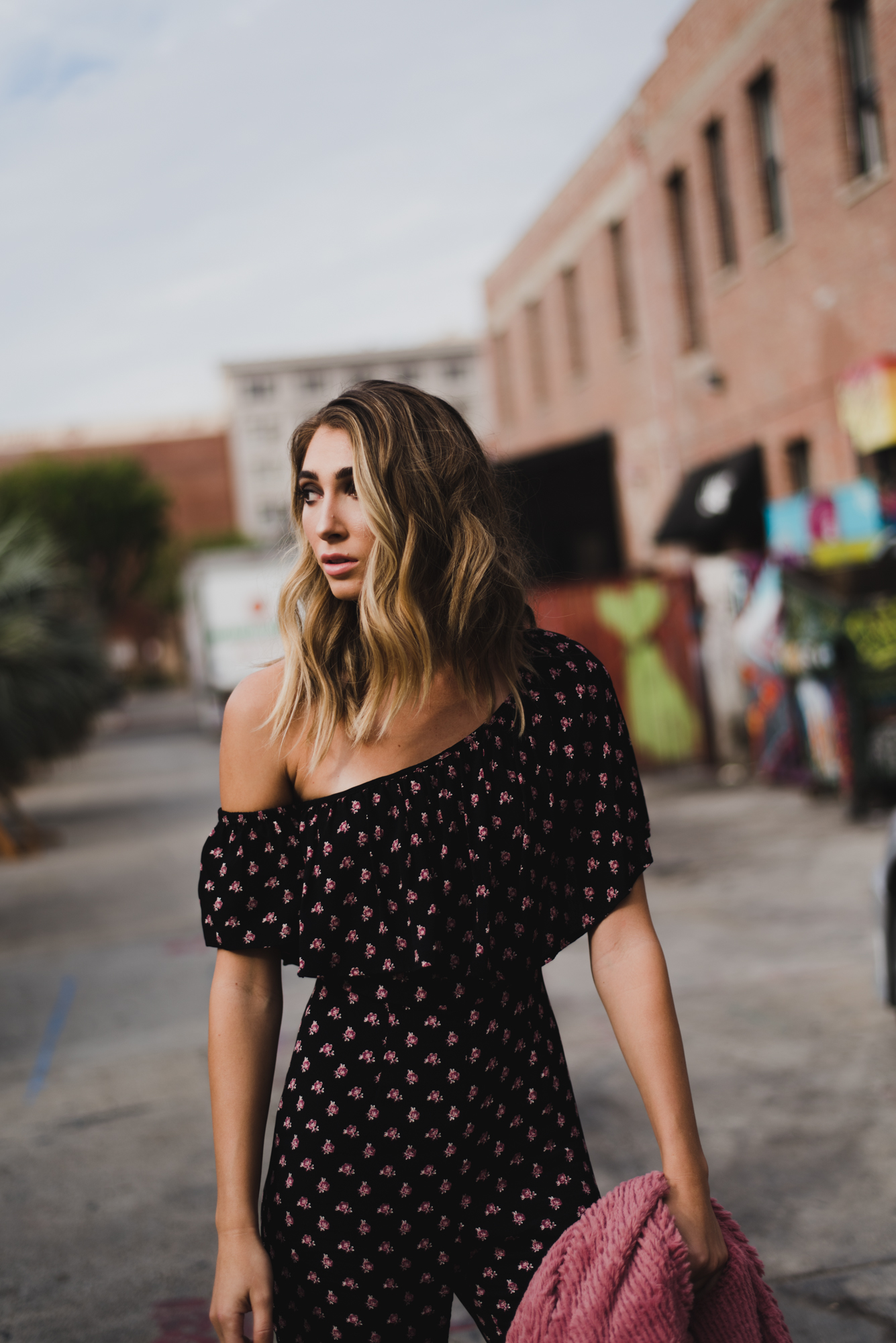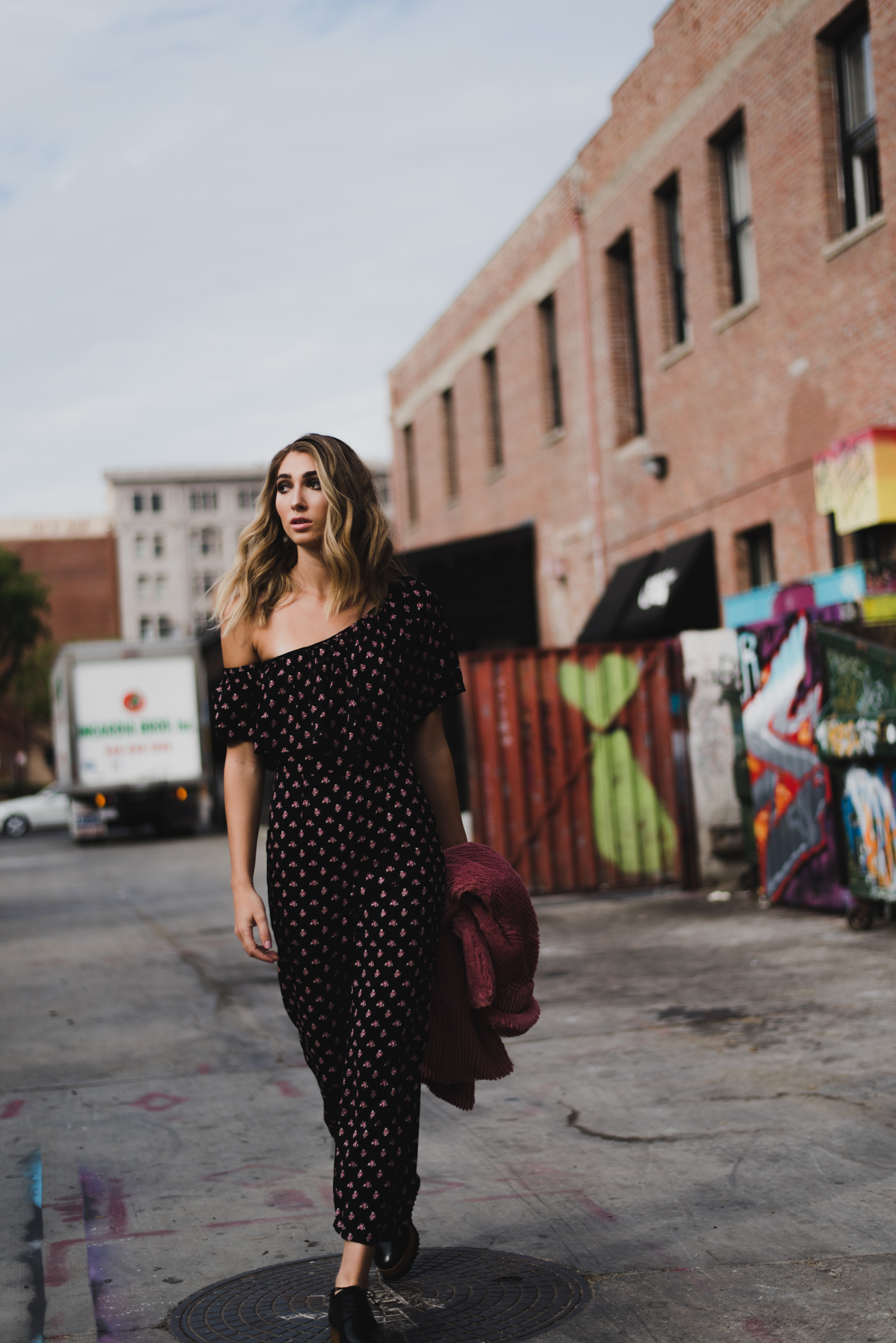 Jumpsuit: Flynn Sky// Jacket: CALIstyle by Resurrection both via Resurrection// Shoes: Matisse
The Slip Dress
Unexpected Parings: Classic Vintage + Trending Shoes
Simple silhouettes allow for the most opportunity for restyling. One piece that should be in everyone's closet is a simple, sold color slip dress. Most of us also have a denim jacket in our closet, and that will do. But if I can make a suggestion…. Go thrifting for an oversized denim jacket! It will instantly give your look a cool girl vibe. Think of new ways to wear the jacket; for example try buttoning it differently like off the shoulder. We love the idea of changing up what you already have in your closet. Pair these two items back with a trendy shoe (like white booties, our current obsession) and your look will free fresh and modern.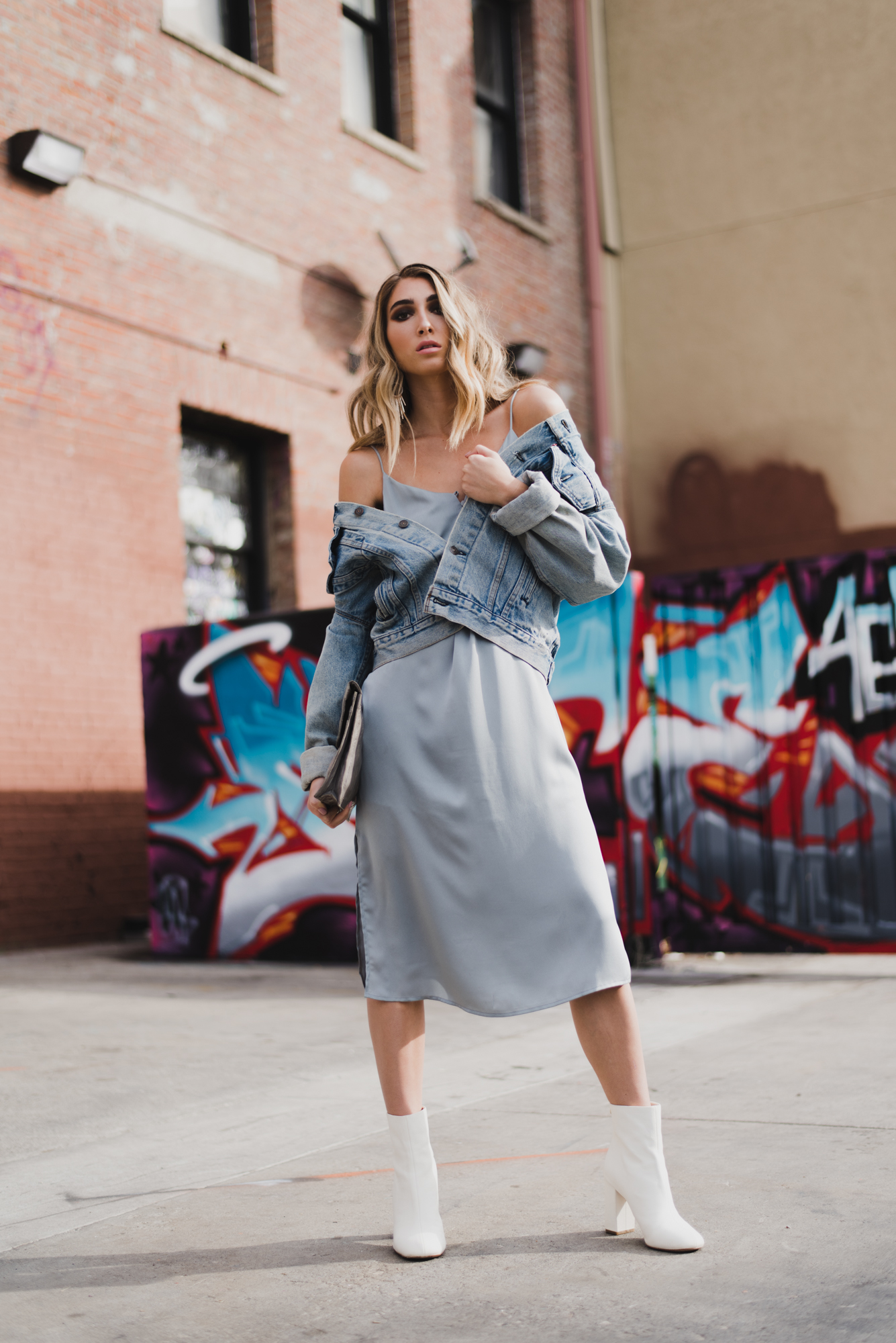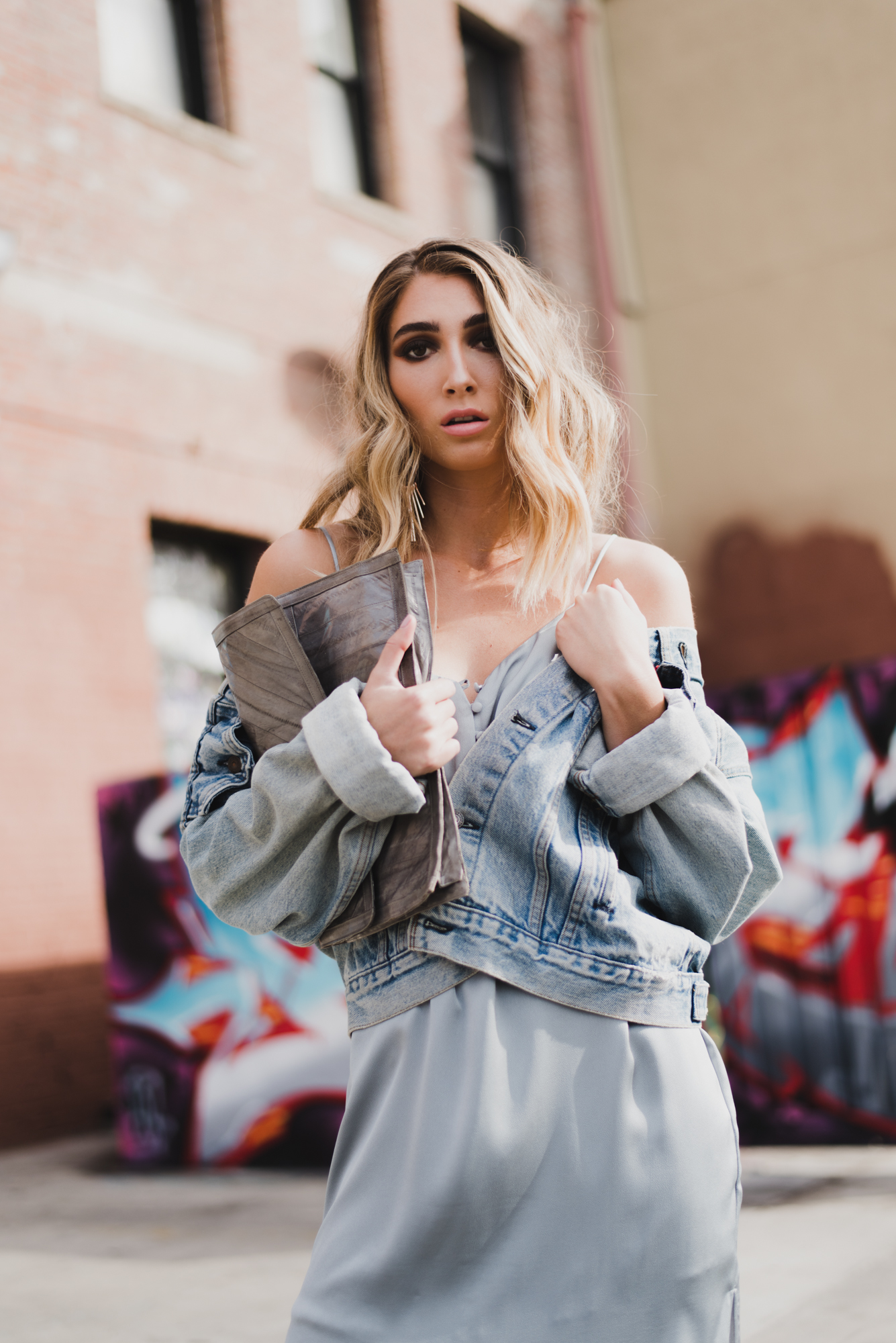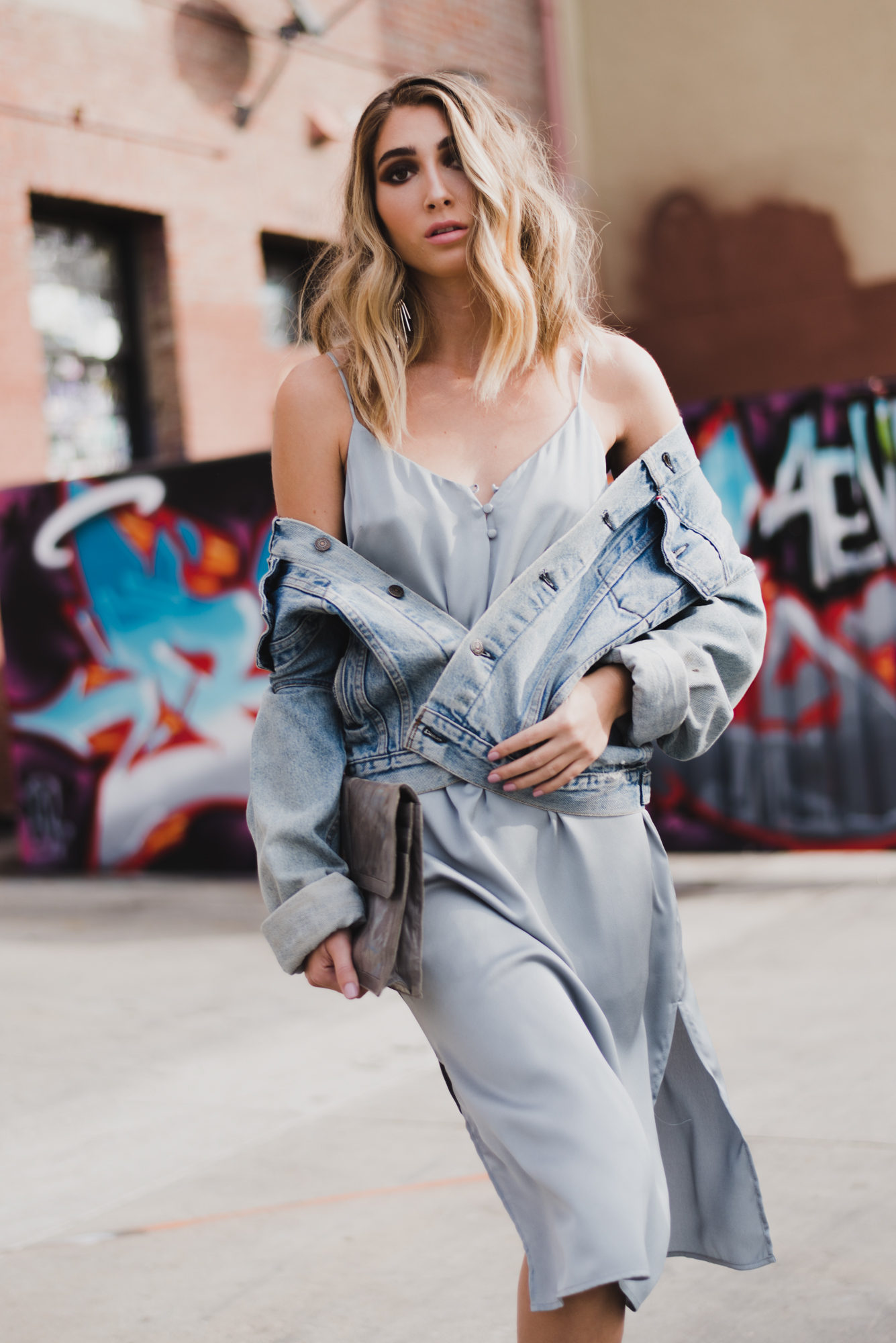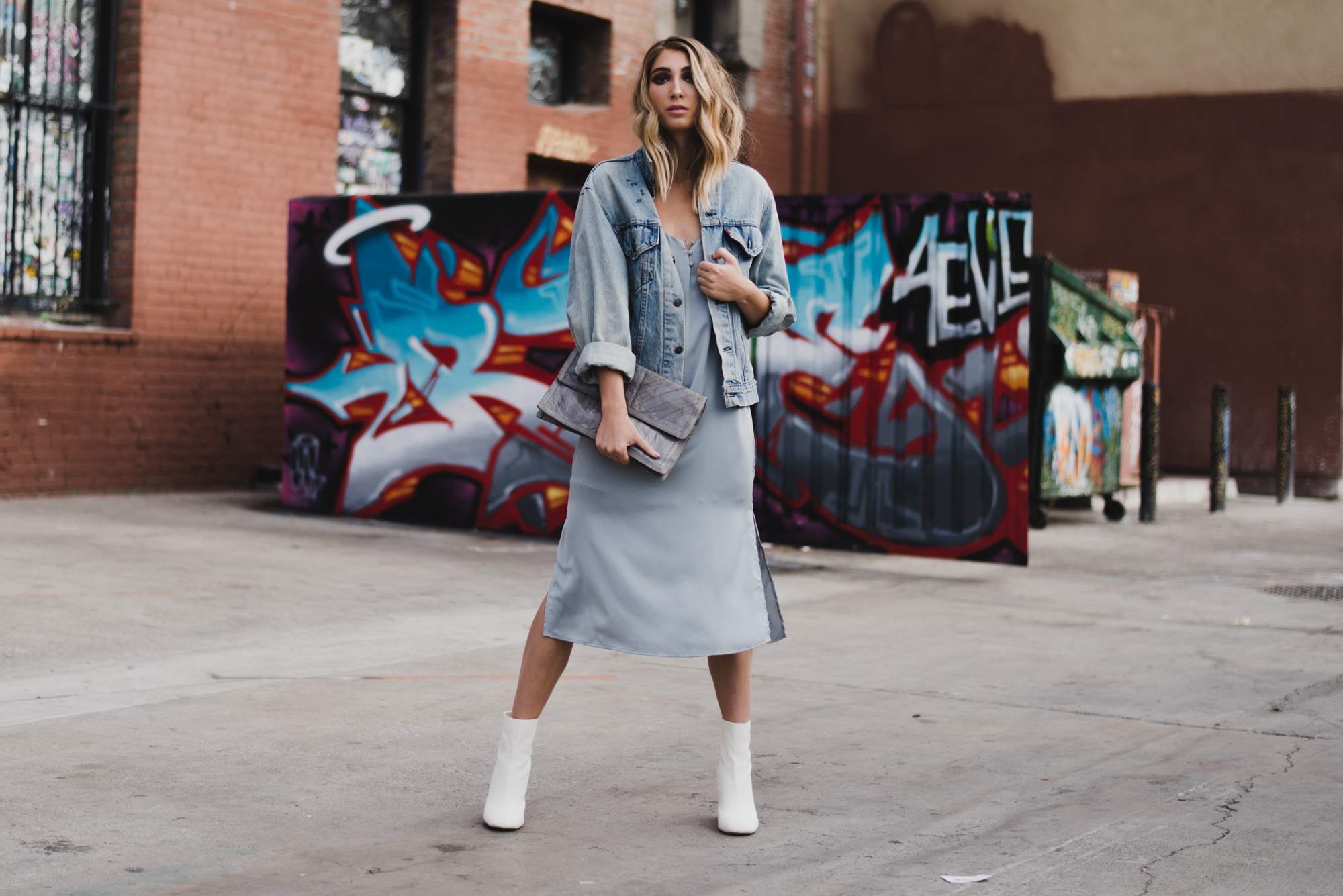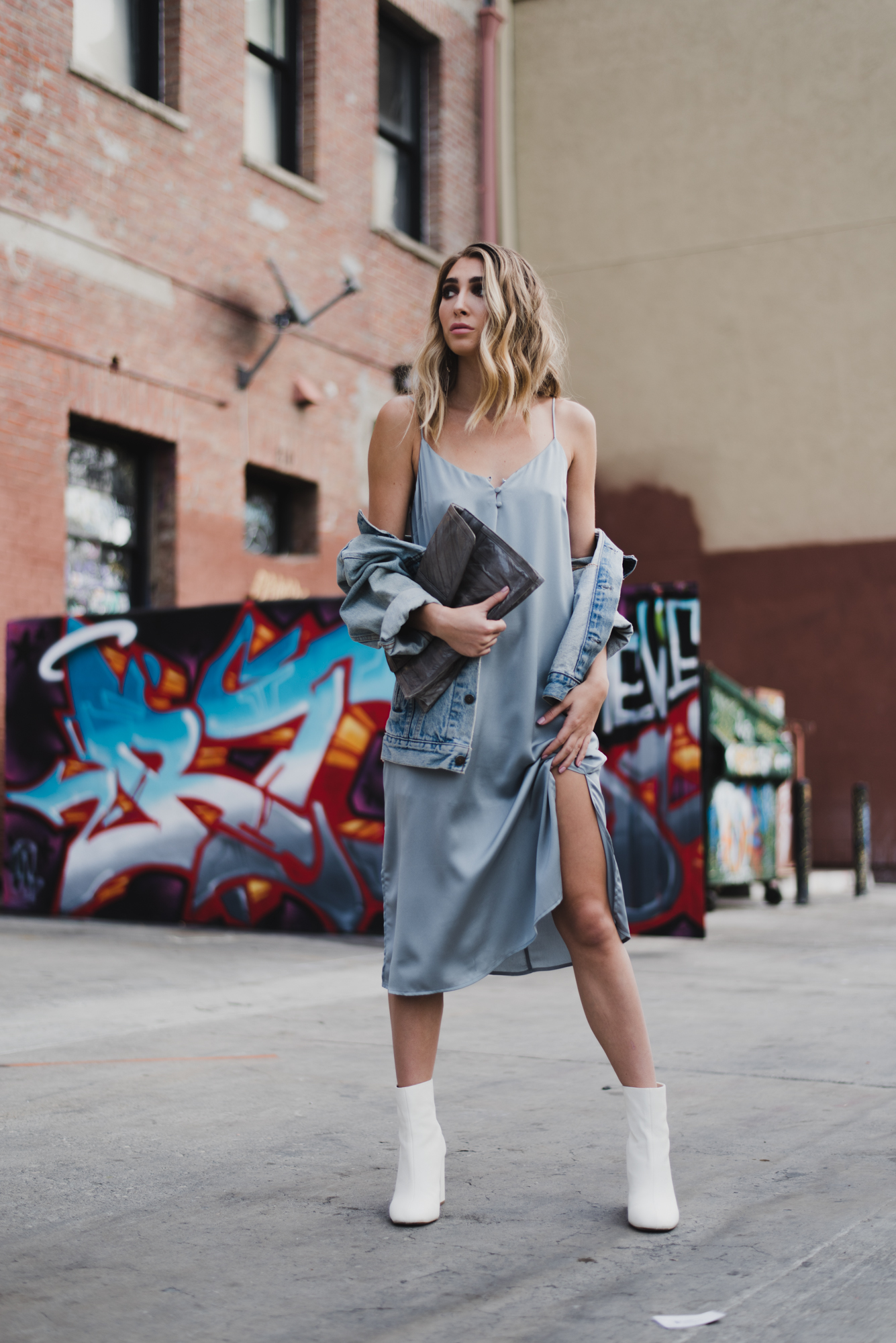 Slip Dress: Unaffected Boutique// Levi Jacket + Clutch Trifted// Booties: Joie
The Graphic Tee
Unexpected Pairings: Sequin Slip Dress + Leopard Coat
It's time to think of your graphic tee in a whole new way. I just did thanks to ladies at Resurrection. I love the way they had this tee and sequin dress put together. So we threw on the leopard coat, finished the look with booties and a hat for the ultimate in cool girl style. I've gotta say I'm in love with the "downtown" feel of this look. Doesn't this feel a little Carrie Bradshaw to you too?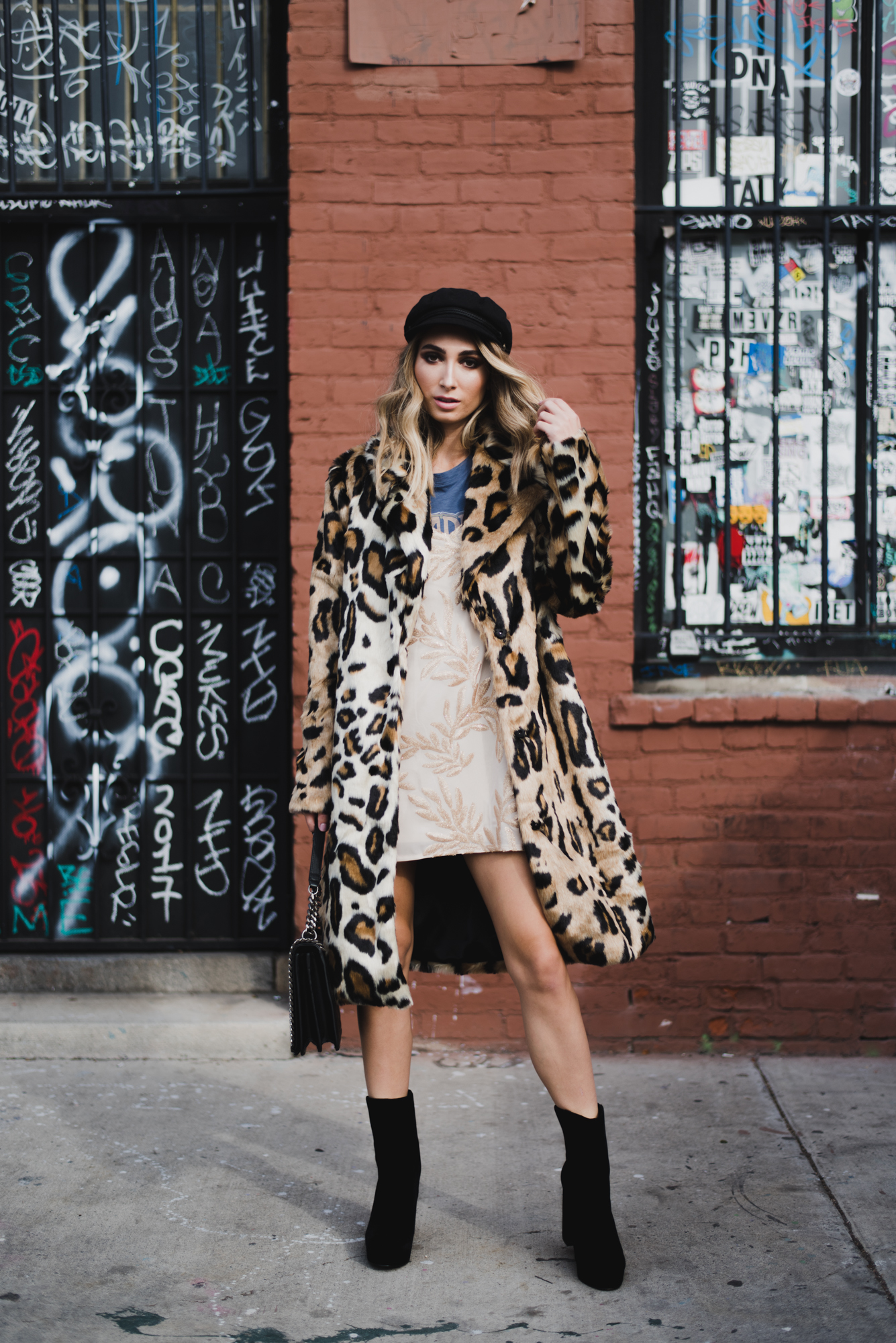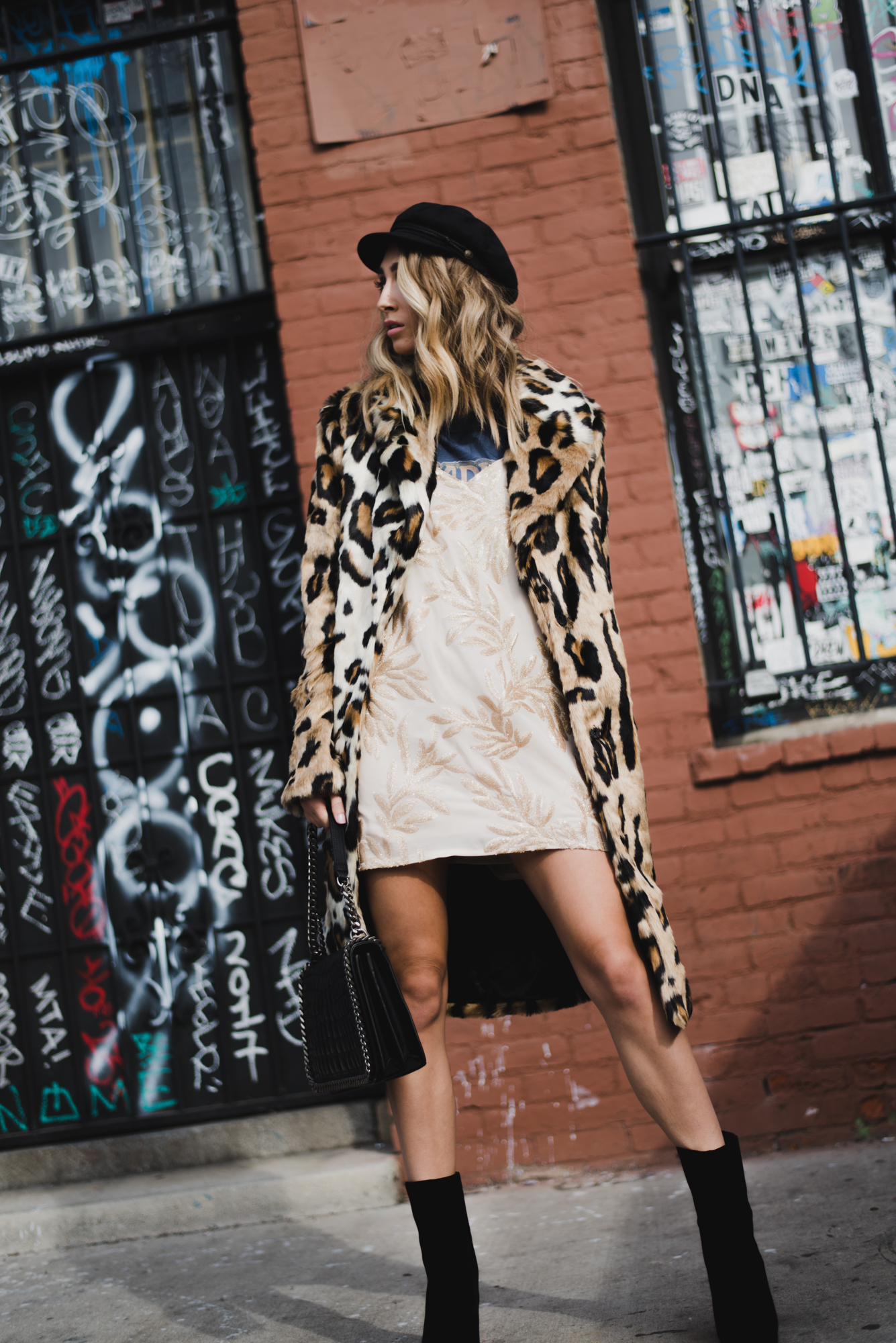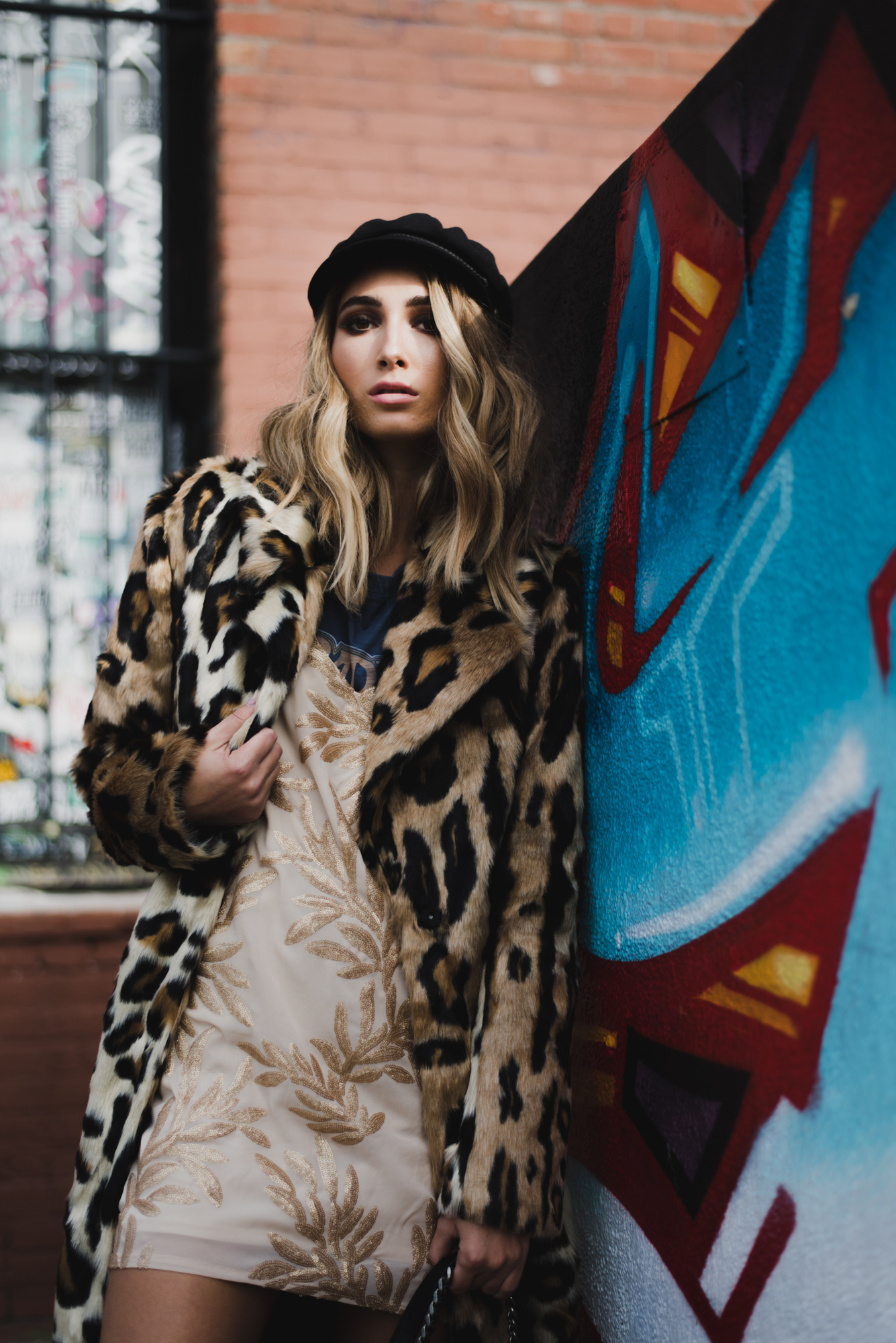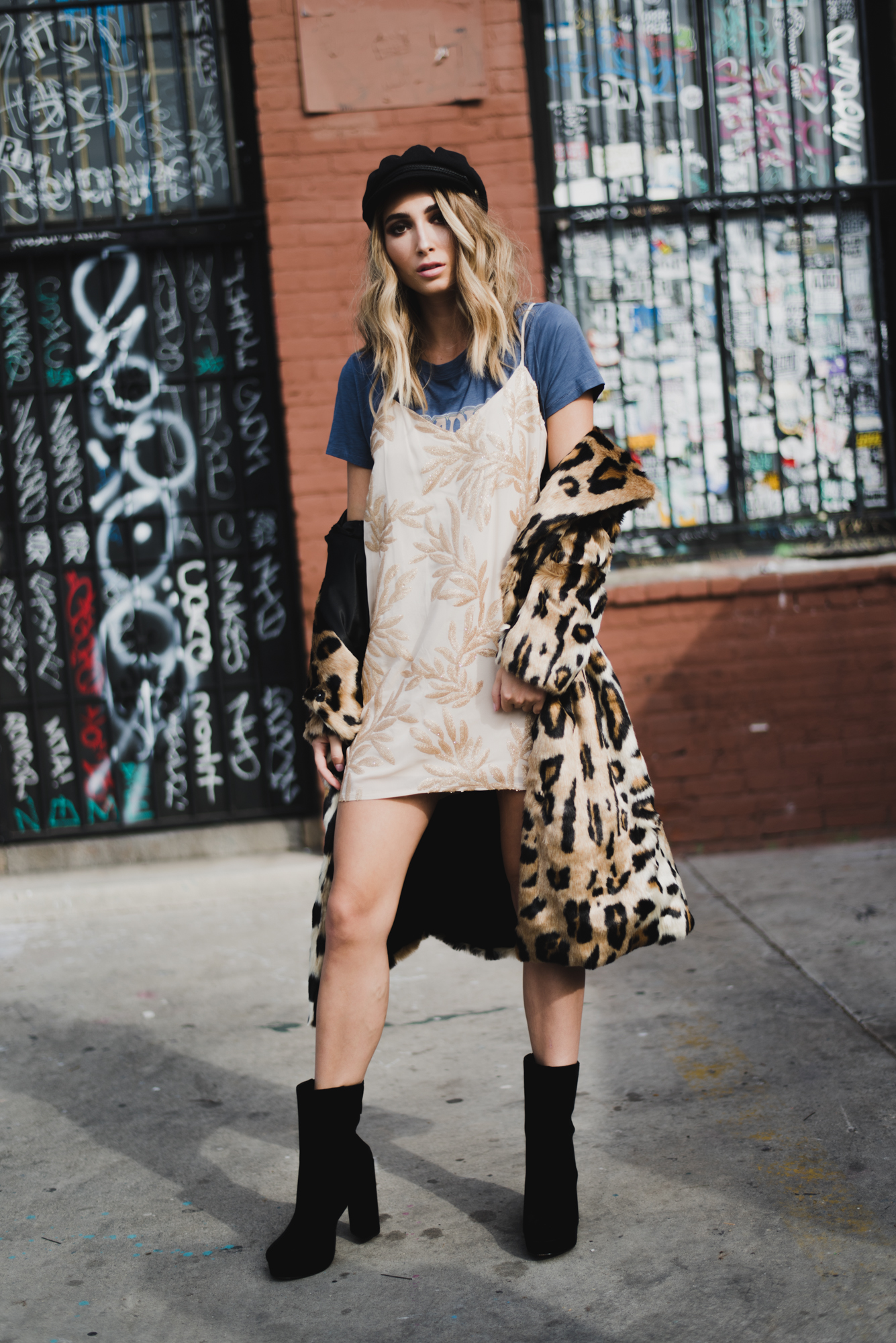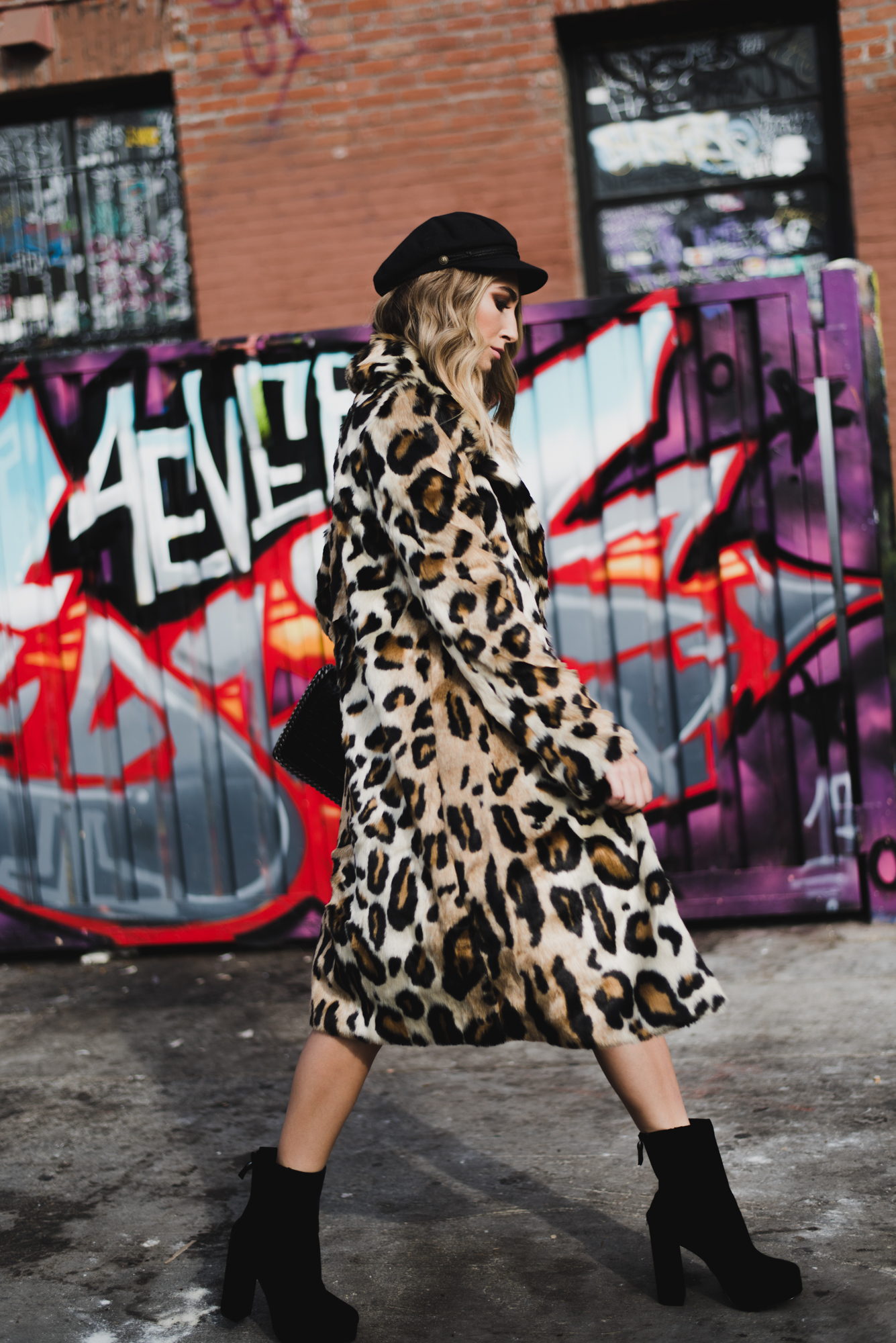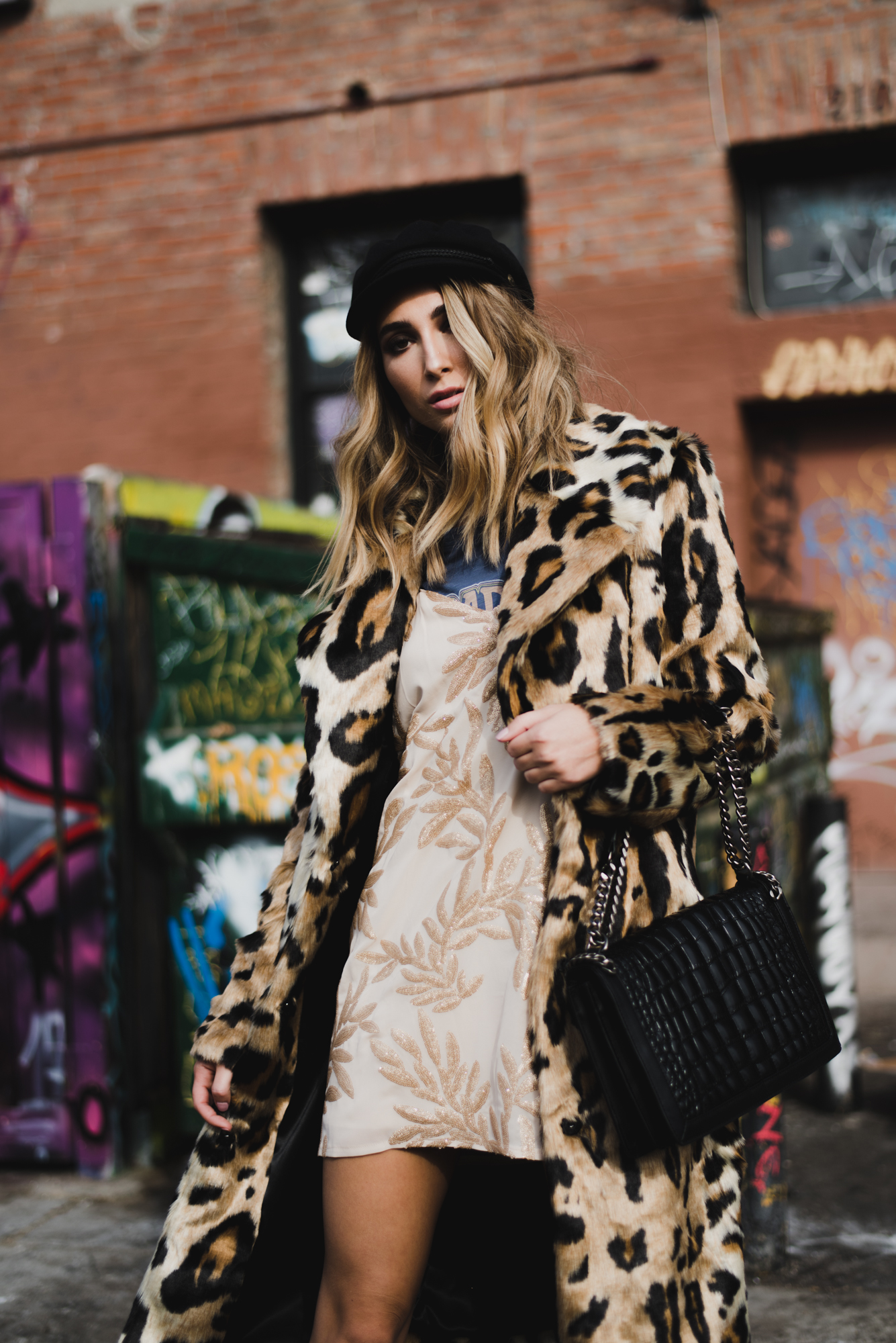 Tee: MATE the Label// Dress: Show Me Your Mumu// Coat: Show Me Your Mumu// Cap: Brixton (similar) all via Resurrection
The Cropped Flare Pant
Unexpected Pairings: Girly Details + Modern Shapes
First off I know what you're thinking…. Cropped flare pants are not for everyone. To that I say, you're wrong. Why you ask? For two simple reasons.. First, any pant that shows off your shoes is almost always a good idea; and second, the flare helps balance out curves. Ok so now that we've taken care of why every girl needs a cropped, flared pant let's talk about the unexpected pairing. When it comes to style, details matter! And if you're more minimal + classic style it's the subtle details that will make your look. I love the subtle feminine puffed sleeve detail on the denim jacket with the strong modern shape of the mock neck, asymmetrical sweater. Play with shapes and silhouettes that flatter you body while playing with new ideas about layering.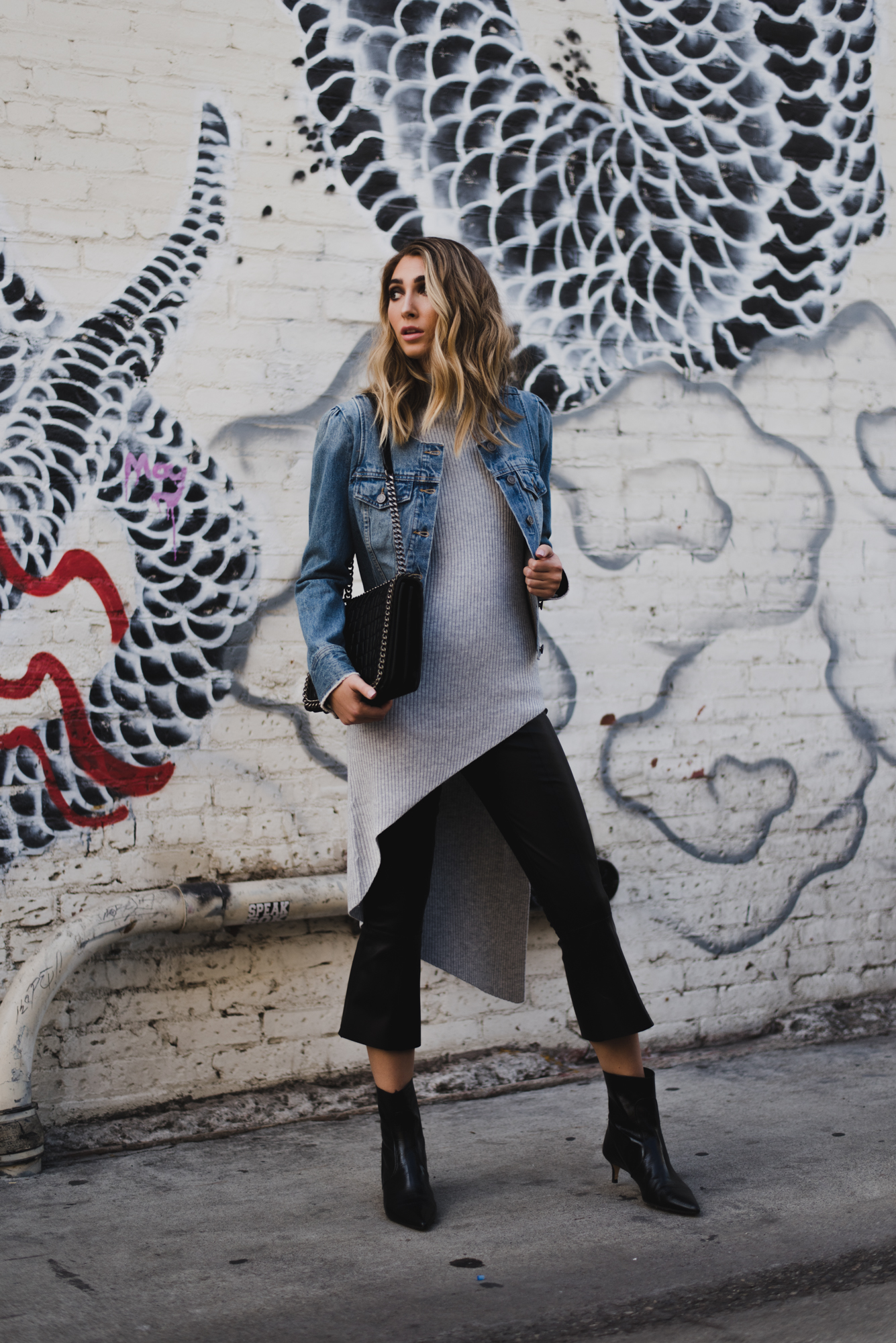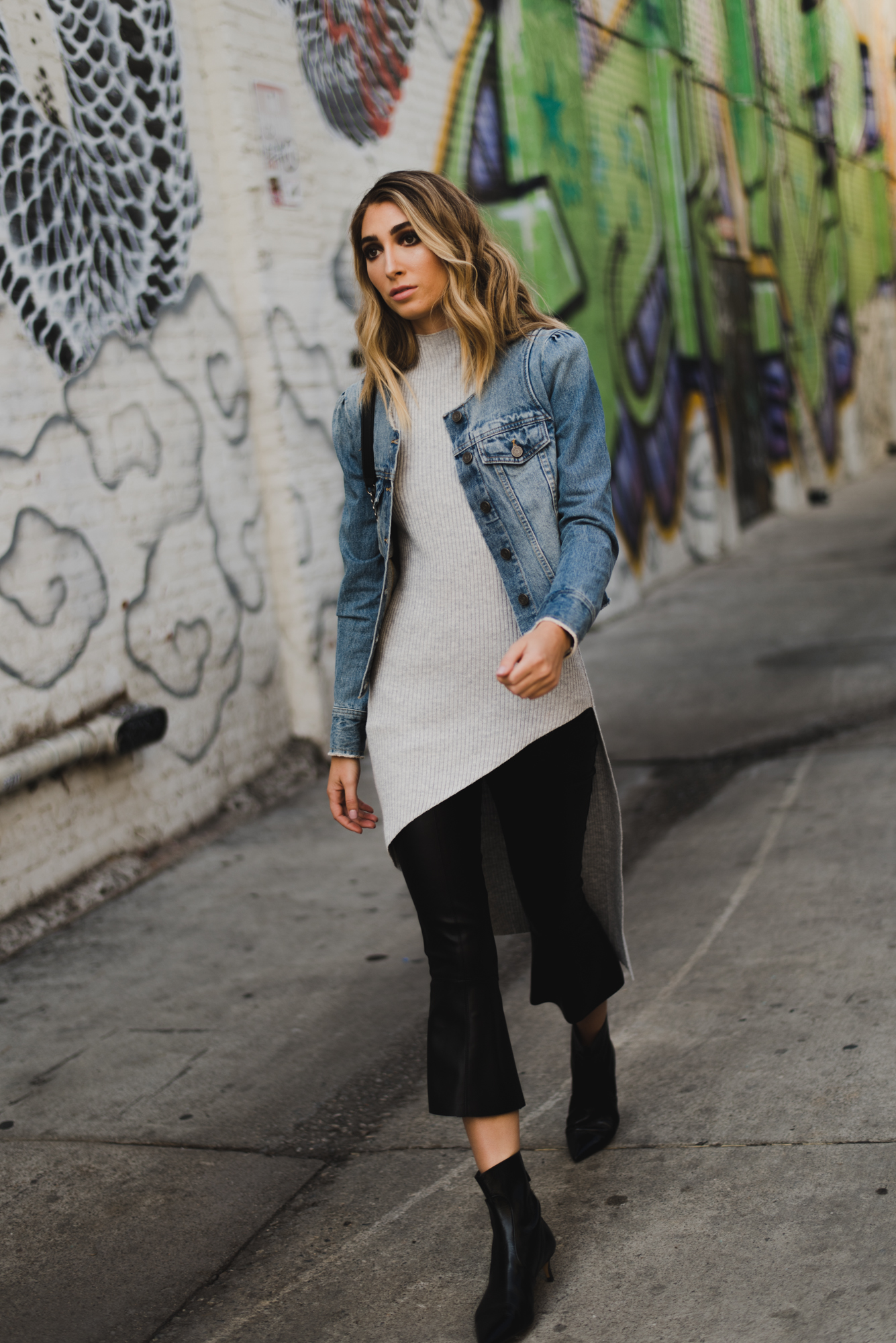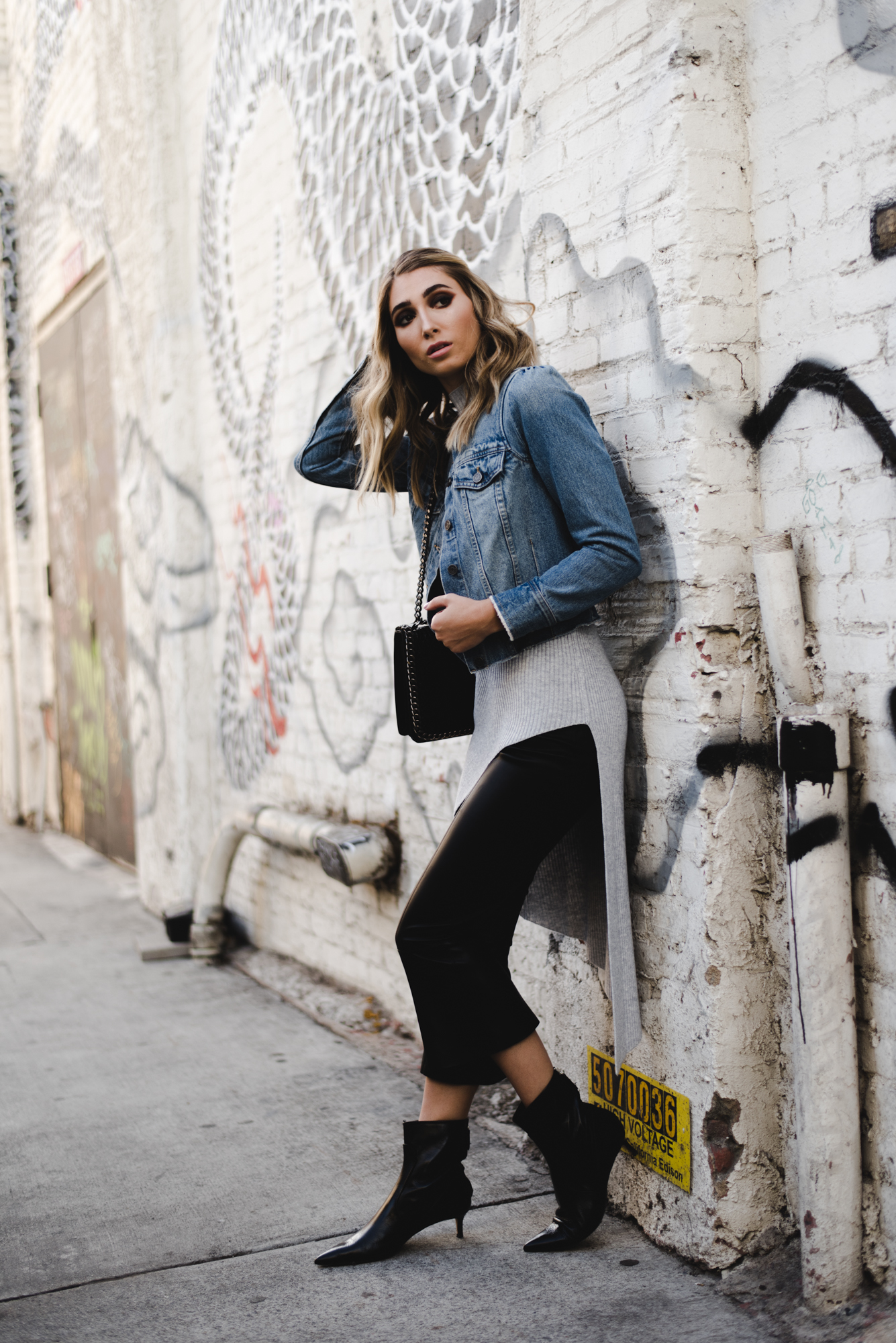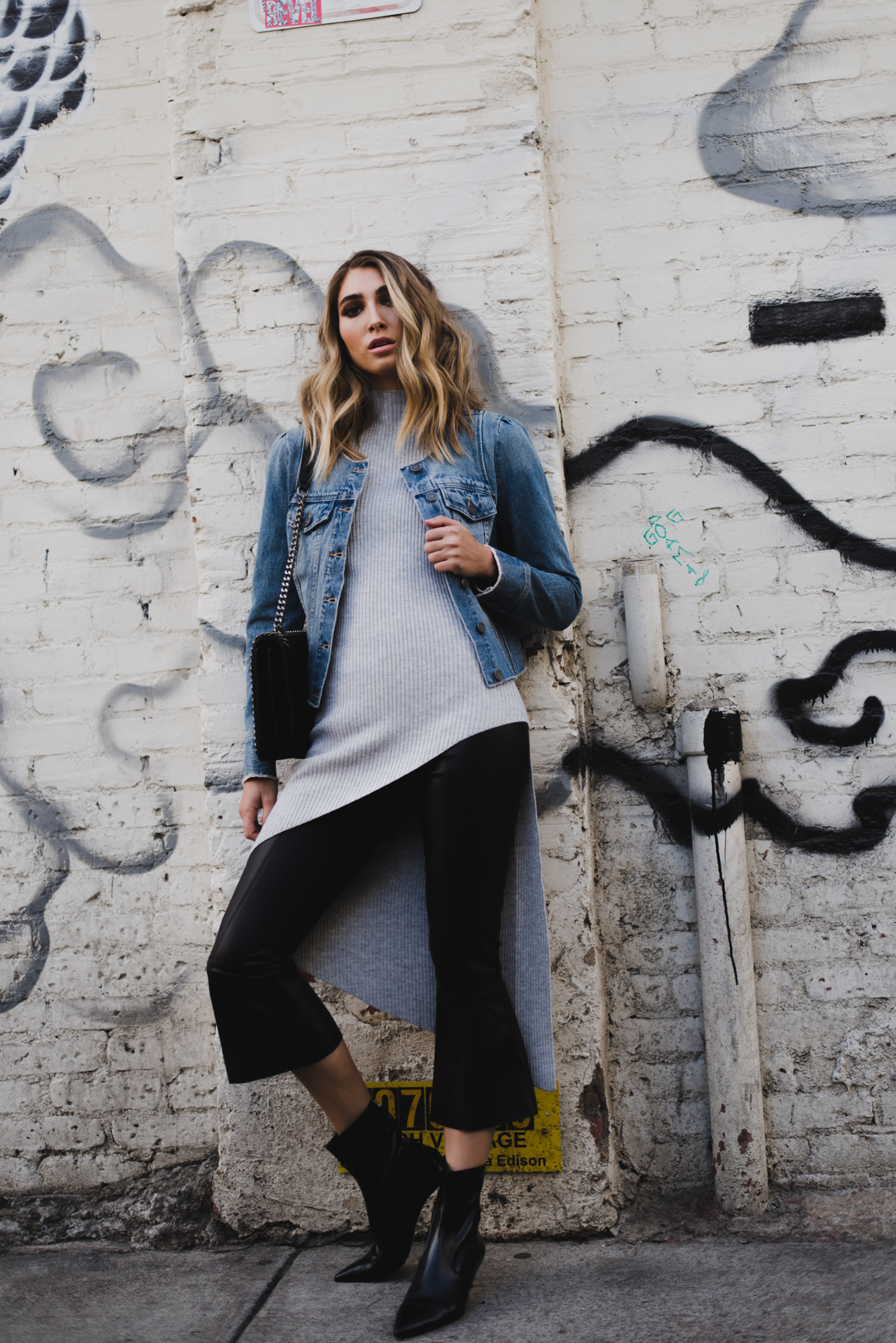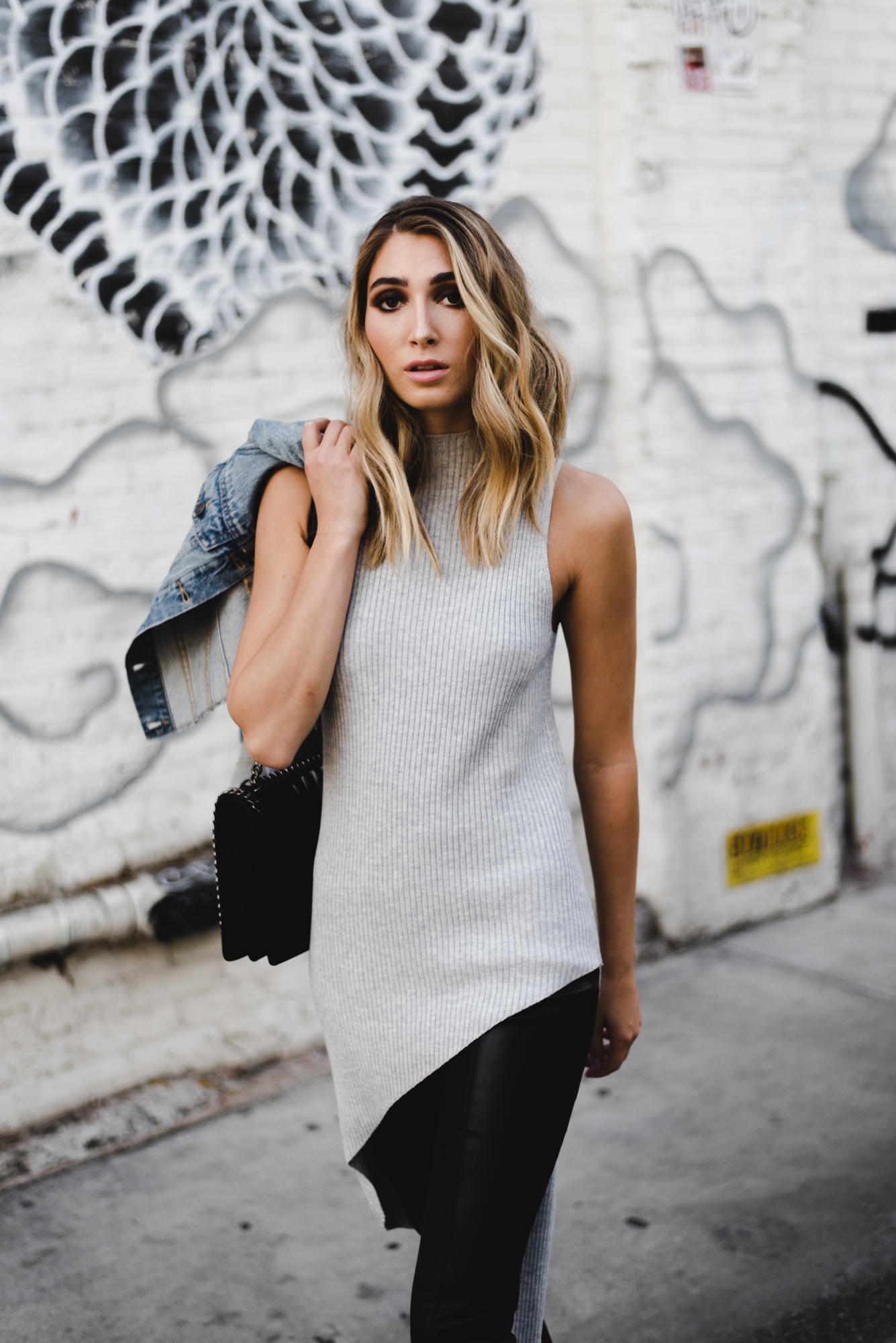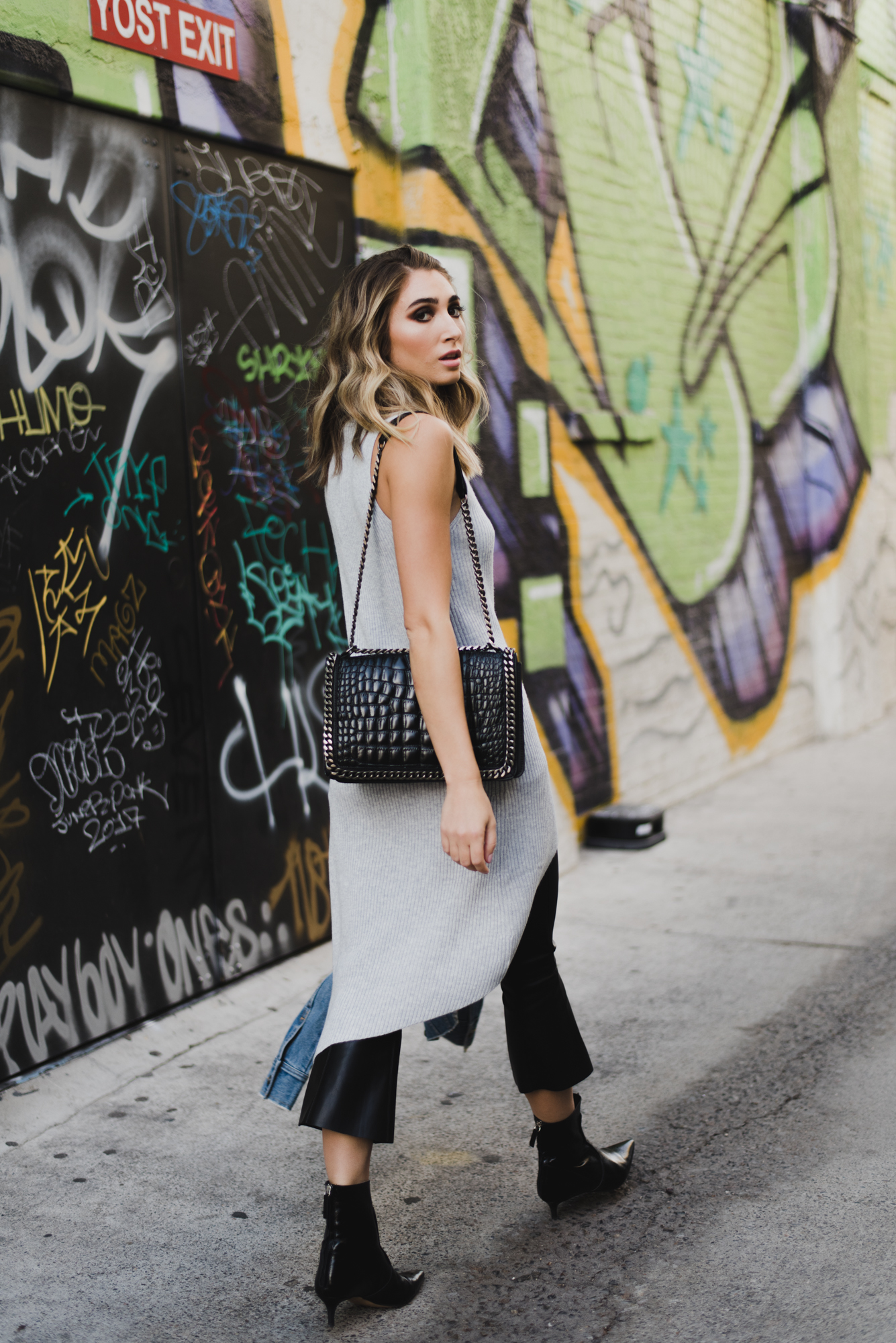 Top: n:Philanthropy// Pants: Bailey 44// Denim Jacket: Joie
The Graphic Tee (AGAIN)
Unexpected Pairings: Plaid Mini Skirt + Faux Fur Jacket
The graphic tee is having a moment. Get rid of all your notions of what you can and can't wear together. Take your tee out to dinner, what I mean by that is give your tee the opportunity to stand out on it's own way. This look is easy to pull off, all you have to do is try. Take your favorite mini (not denim) + favorite booties and pair them back to a graphic tee and throw on the jacket of the season, faux fur, and you're ready for anything.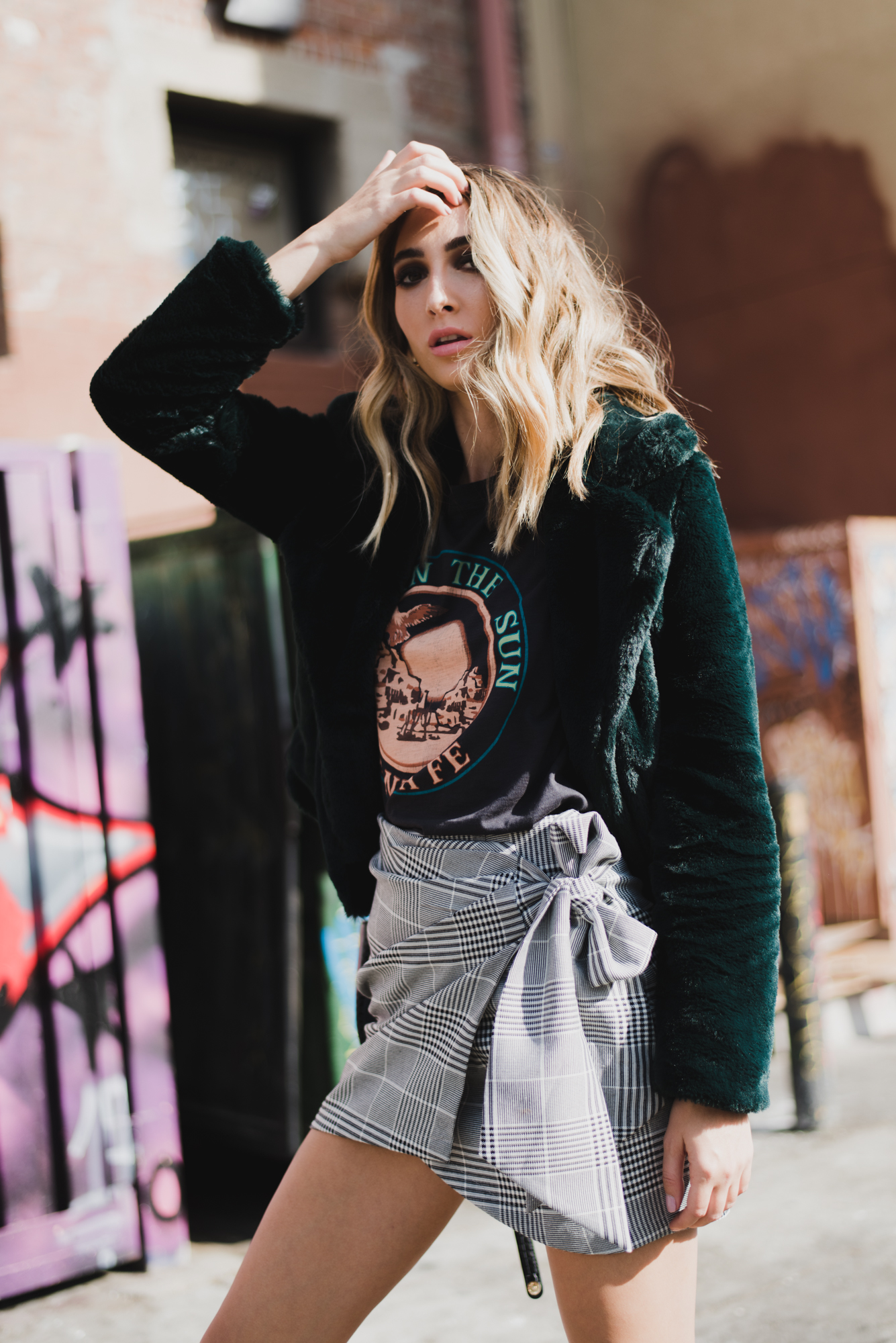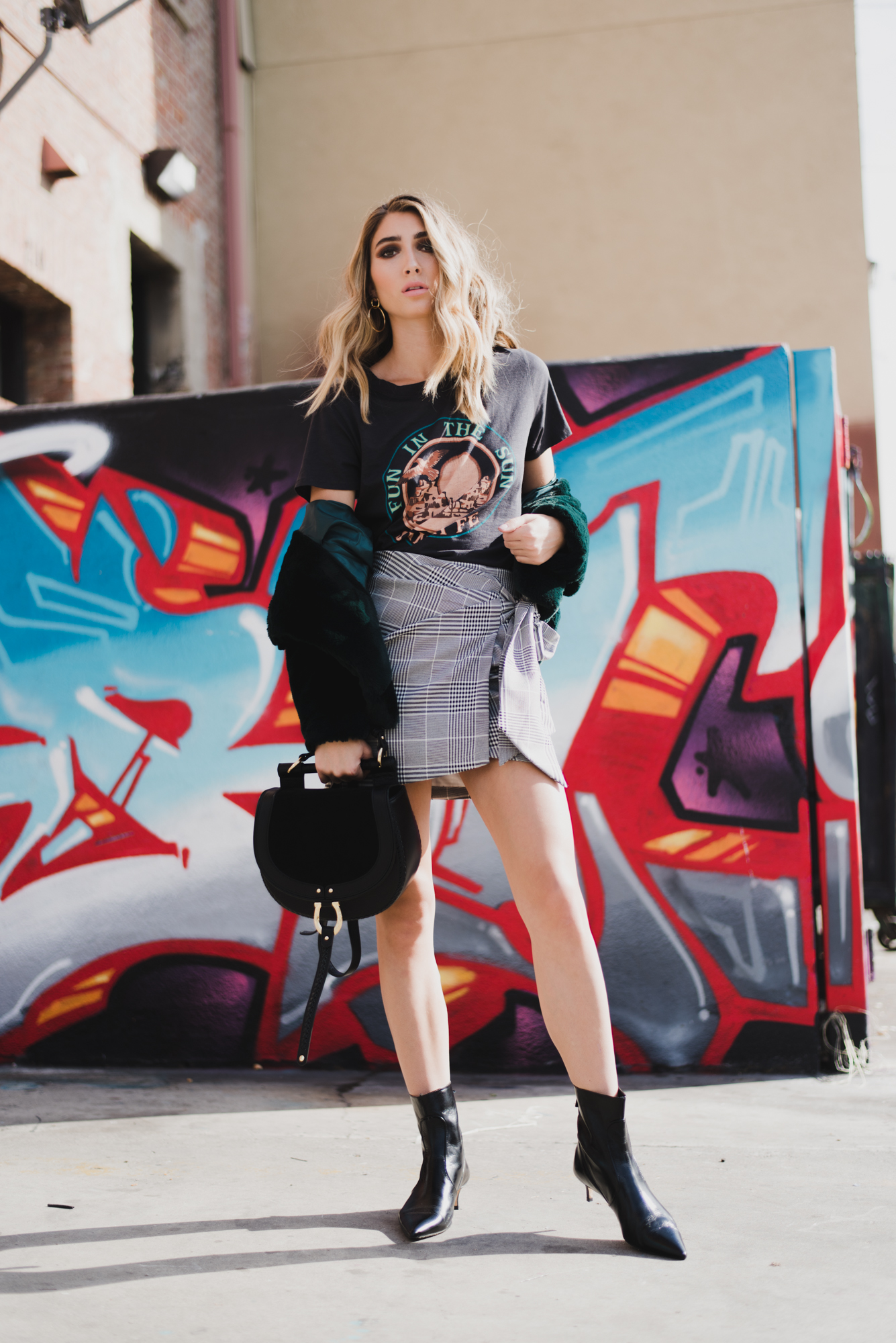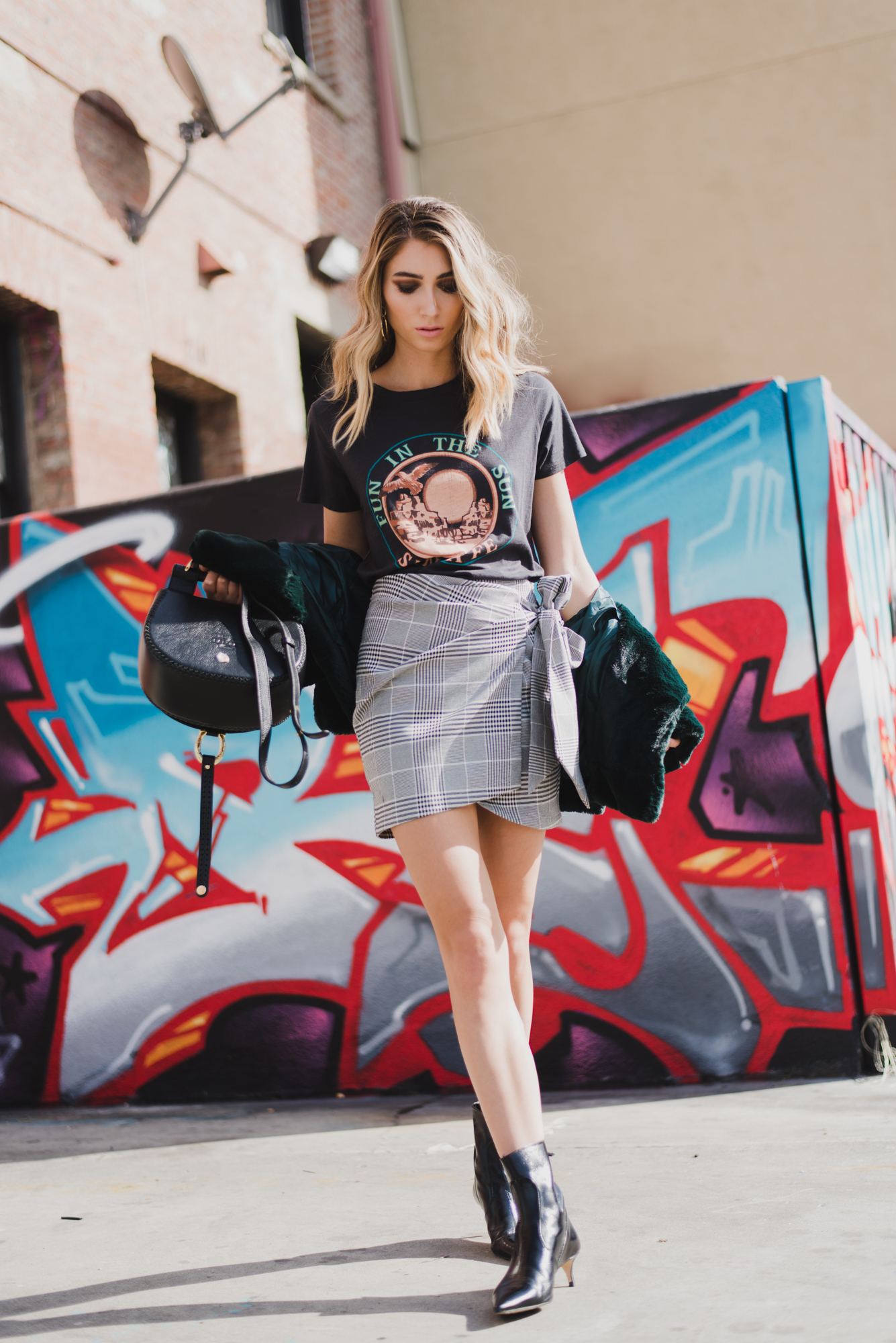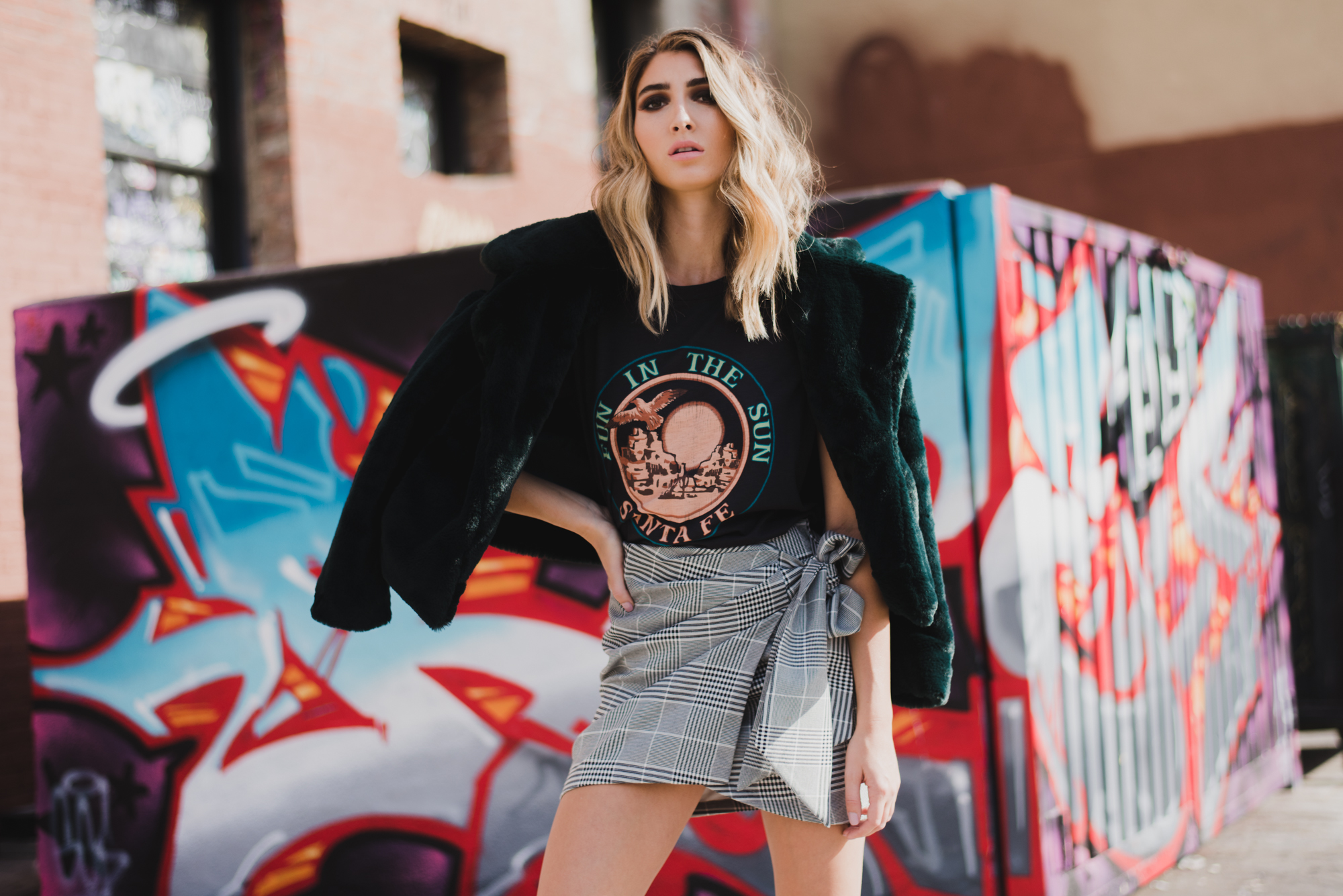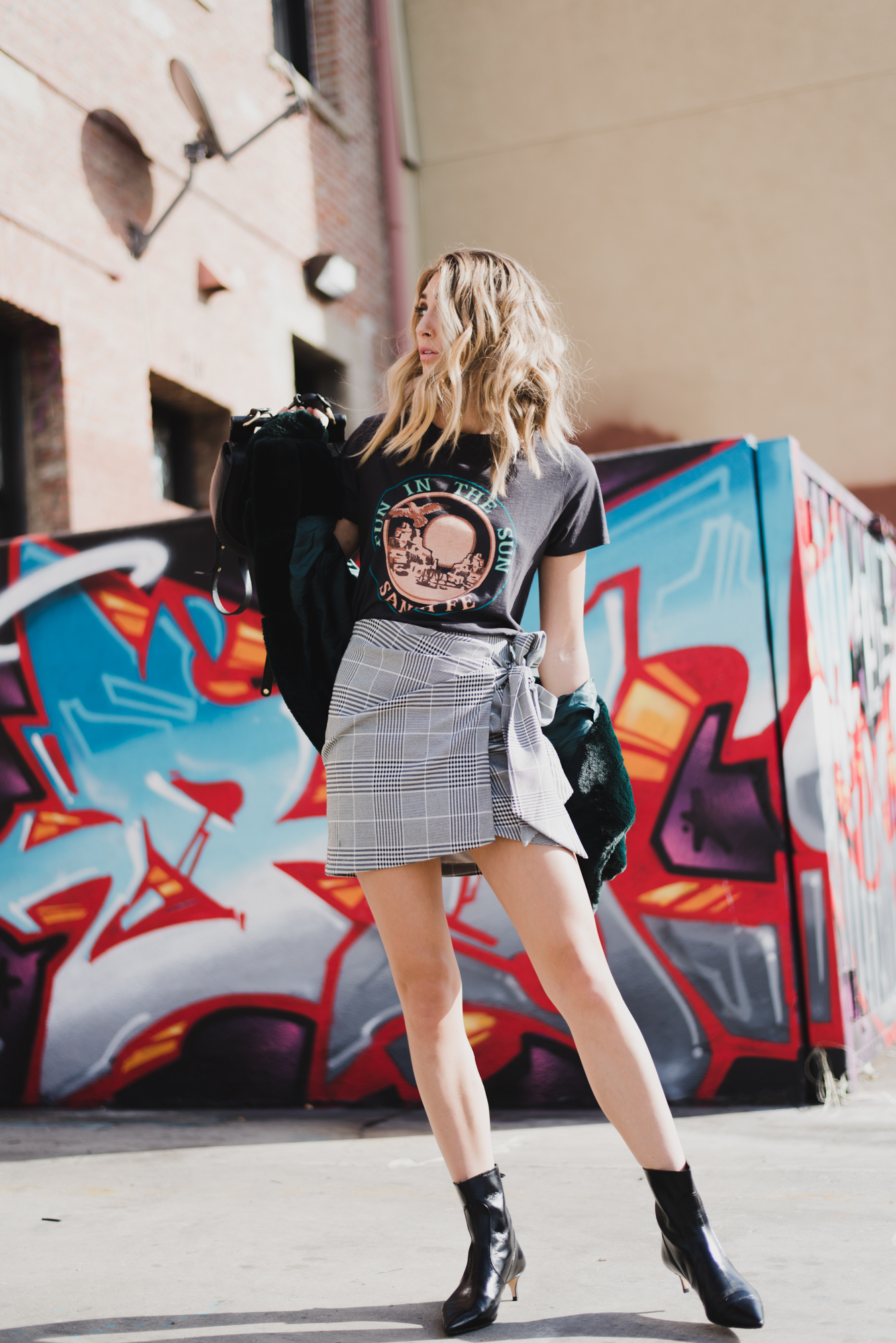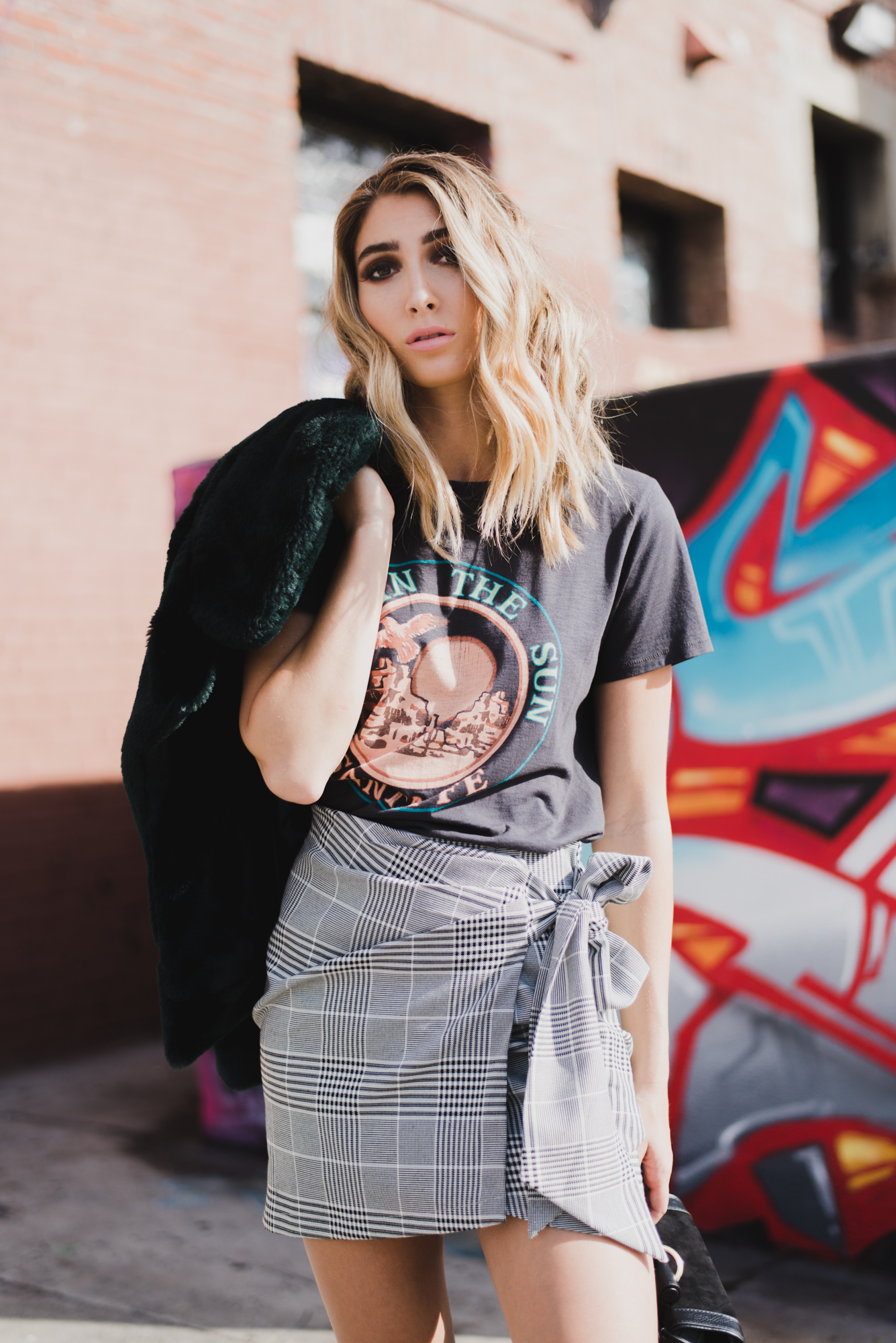 Tee: MATE the Label// Skirt: CALIstyle by Resurrection// Faux Fur Jacket: CALIstyle by Resurrection// Bag: SANCIA all via Resurrection
The Jogger
Unexpected Pairings: Oxfords + Sheer Bodysuit 
Since none of us want to get out of our gym clothes, athleisure is the new hot way to be comfortable and "stylish". I use "stylish" loosely for a reason. If you rock athleisure as a style make sure it actually has some. We paired a sexy sheer body suit, our favorite moto style jacket and oxfords for an up-level way to rock your joggers.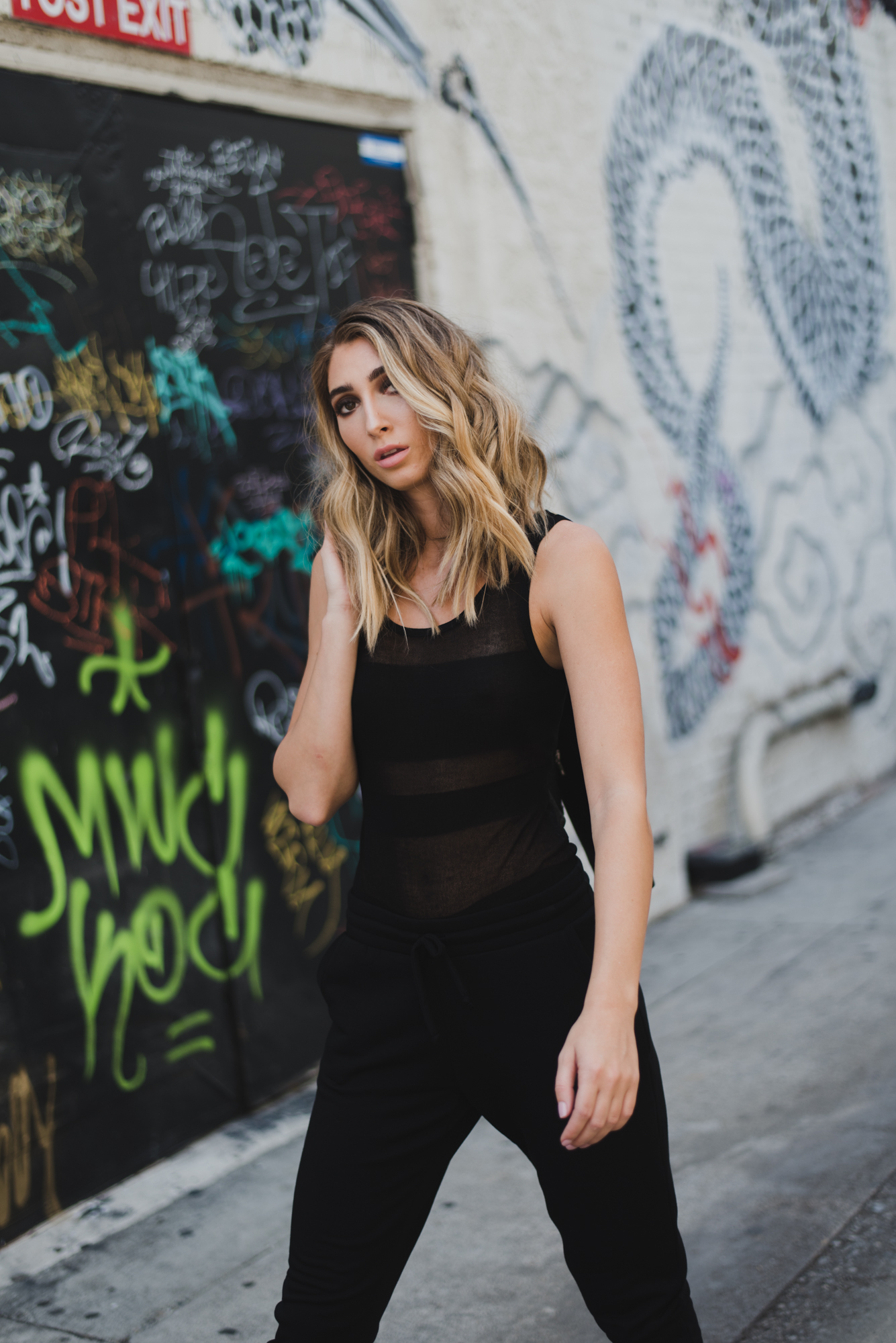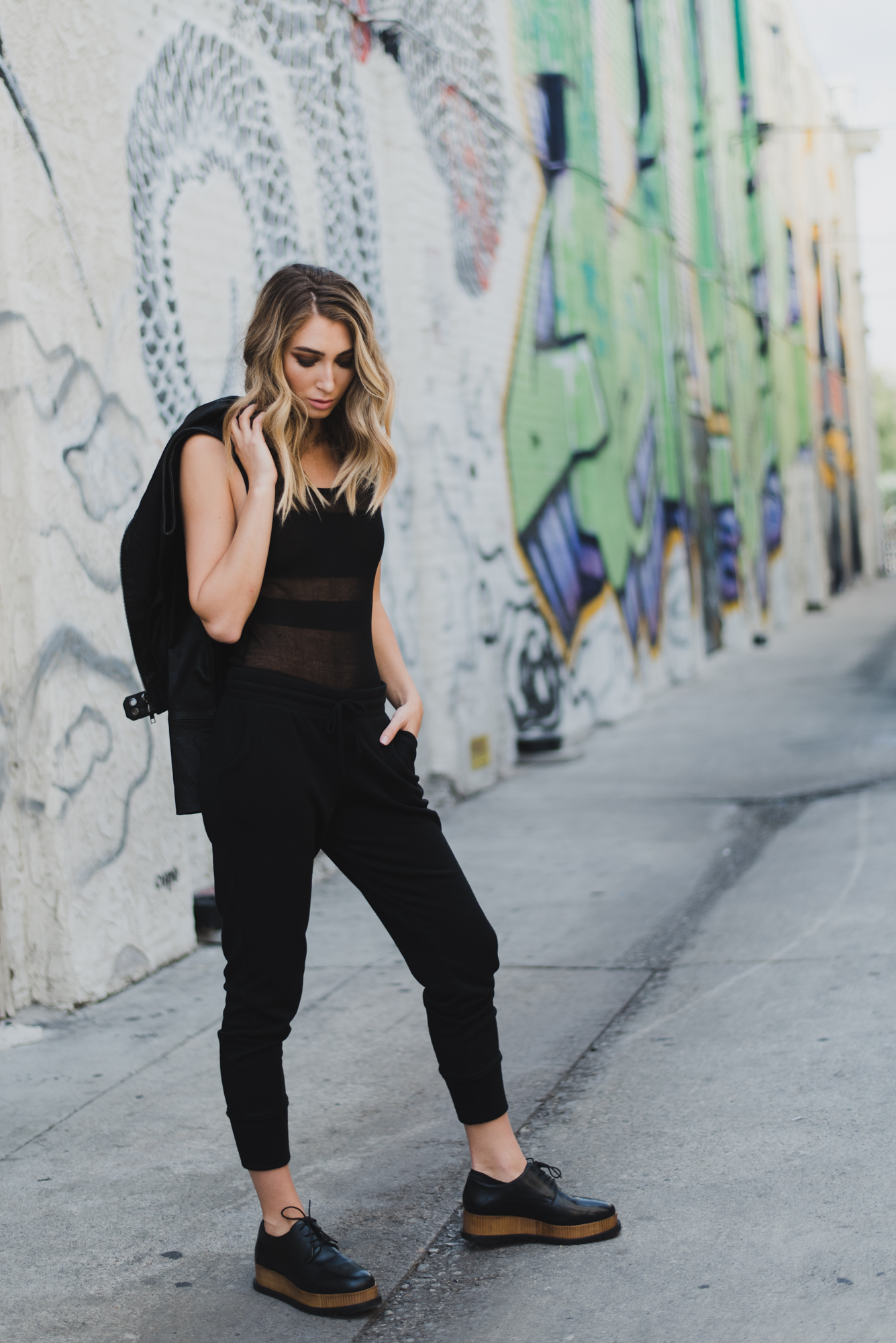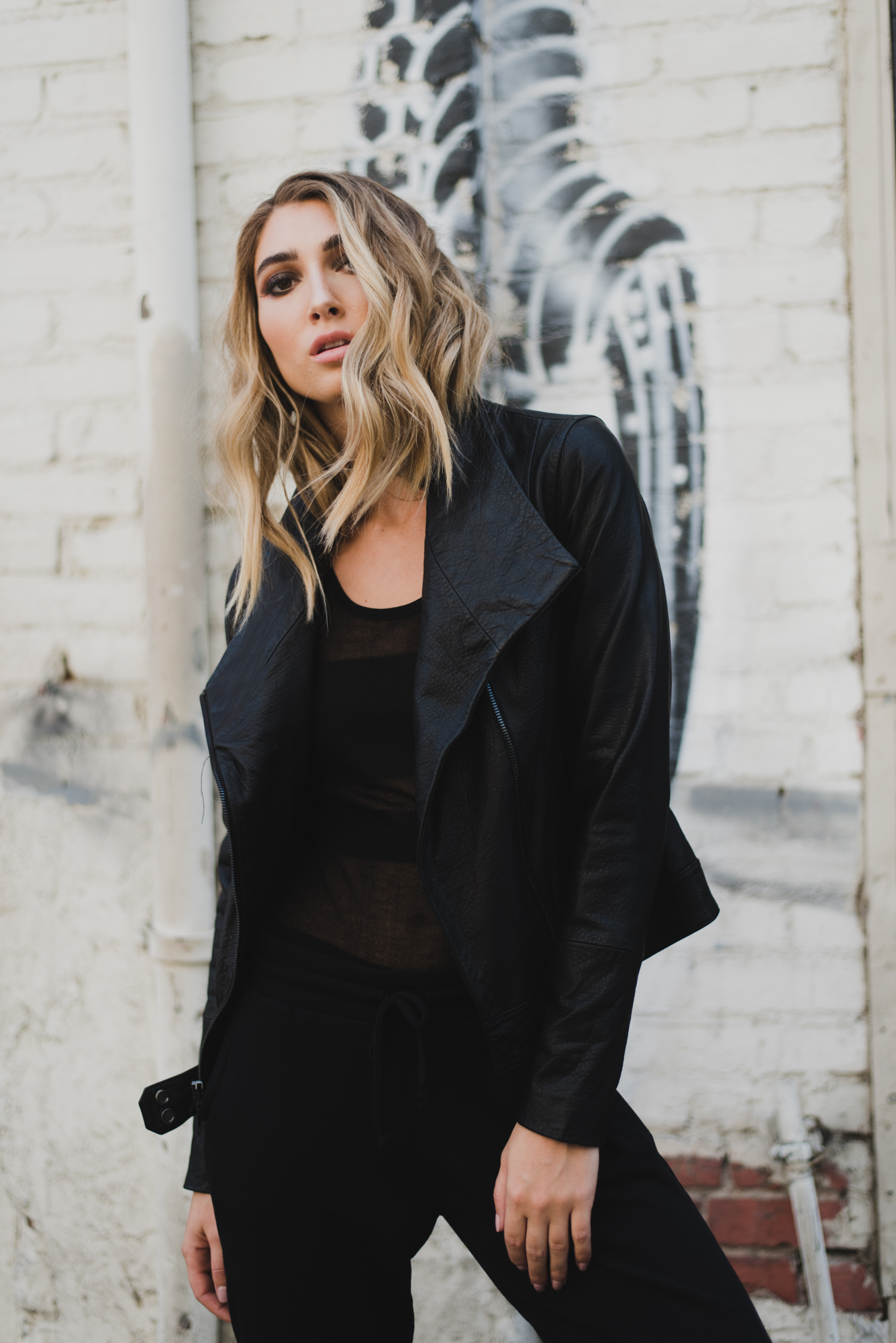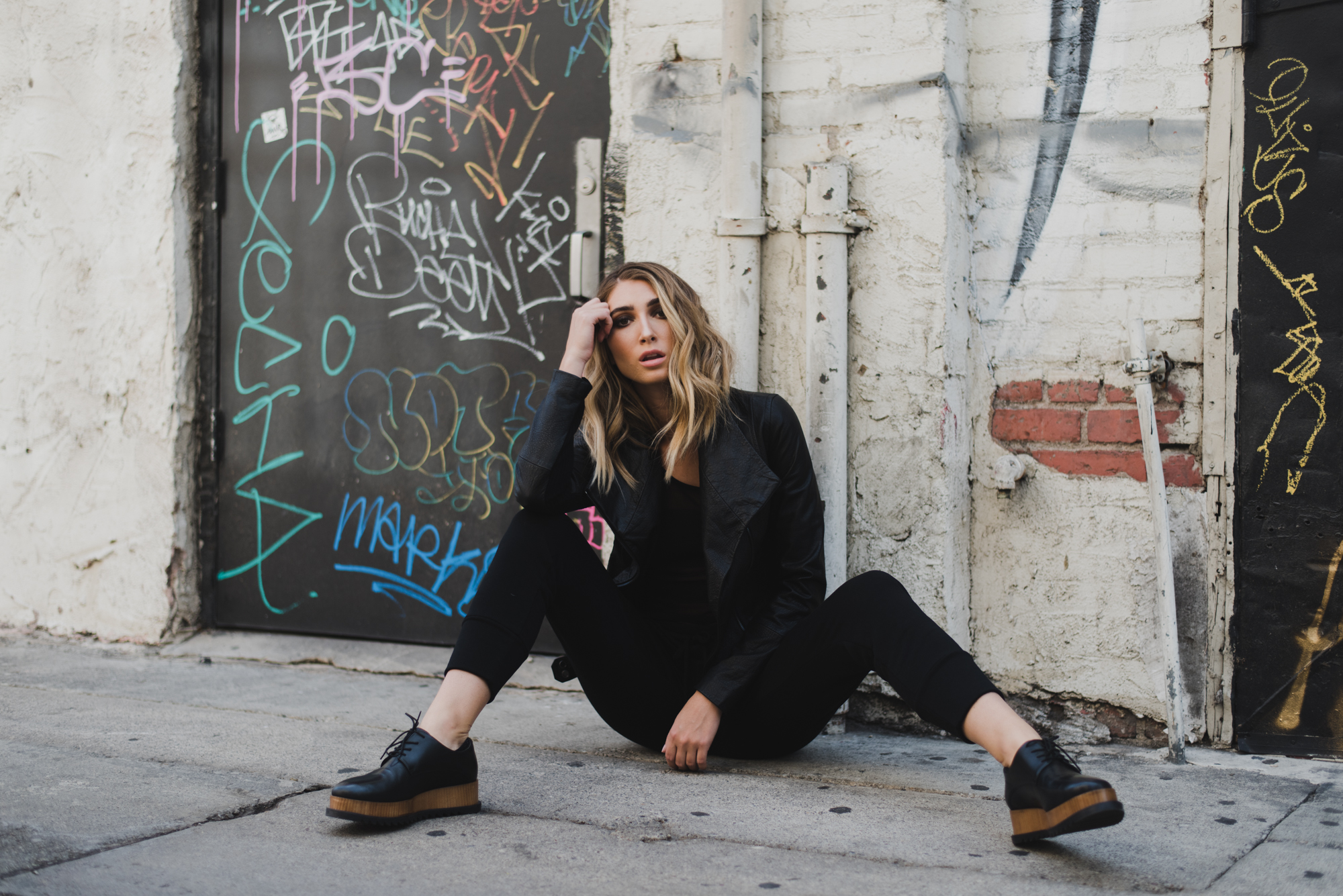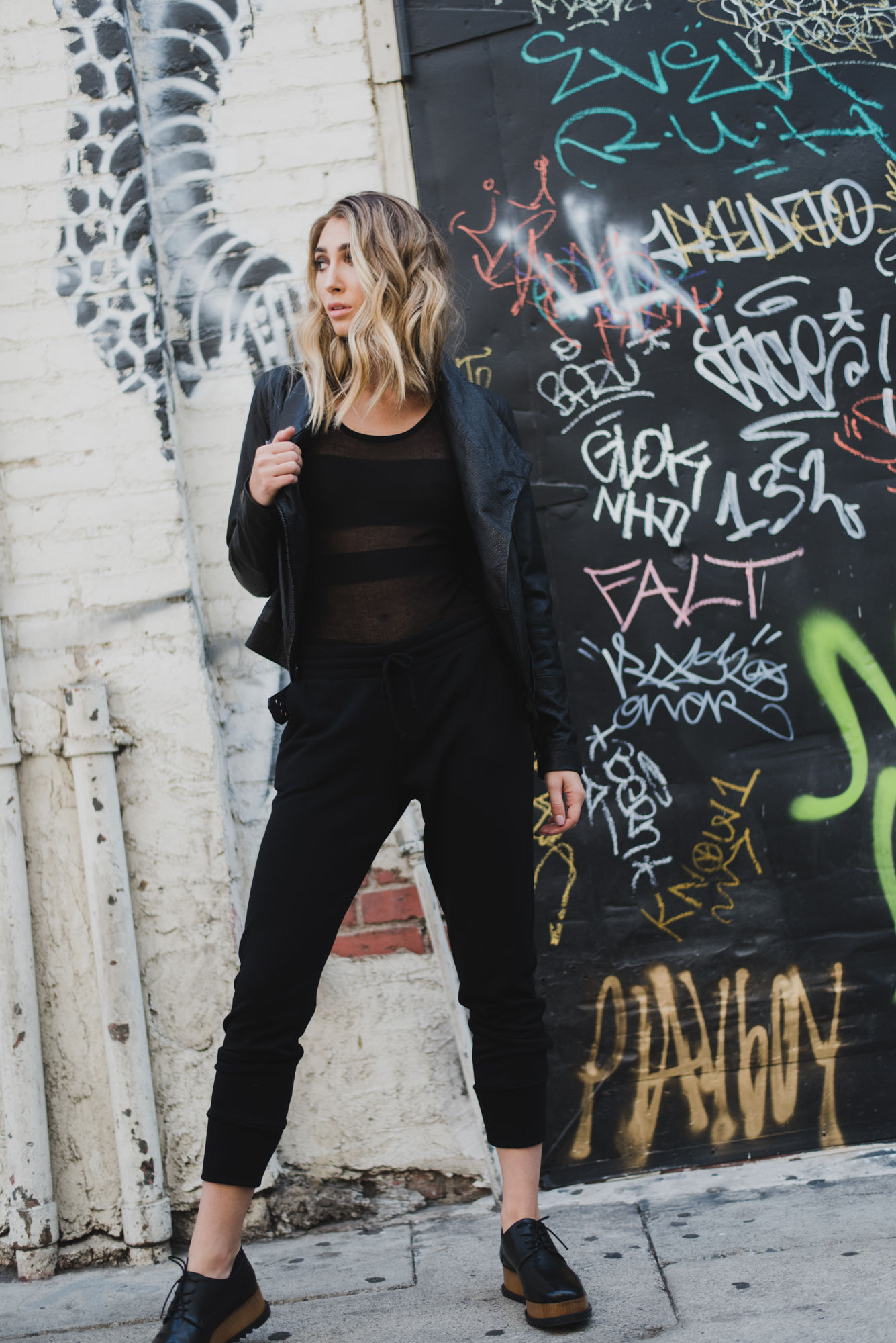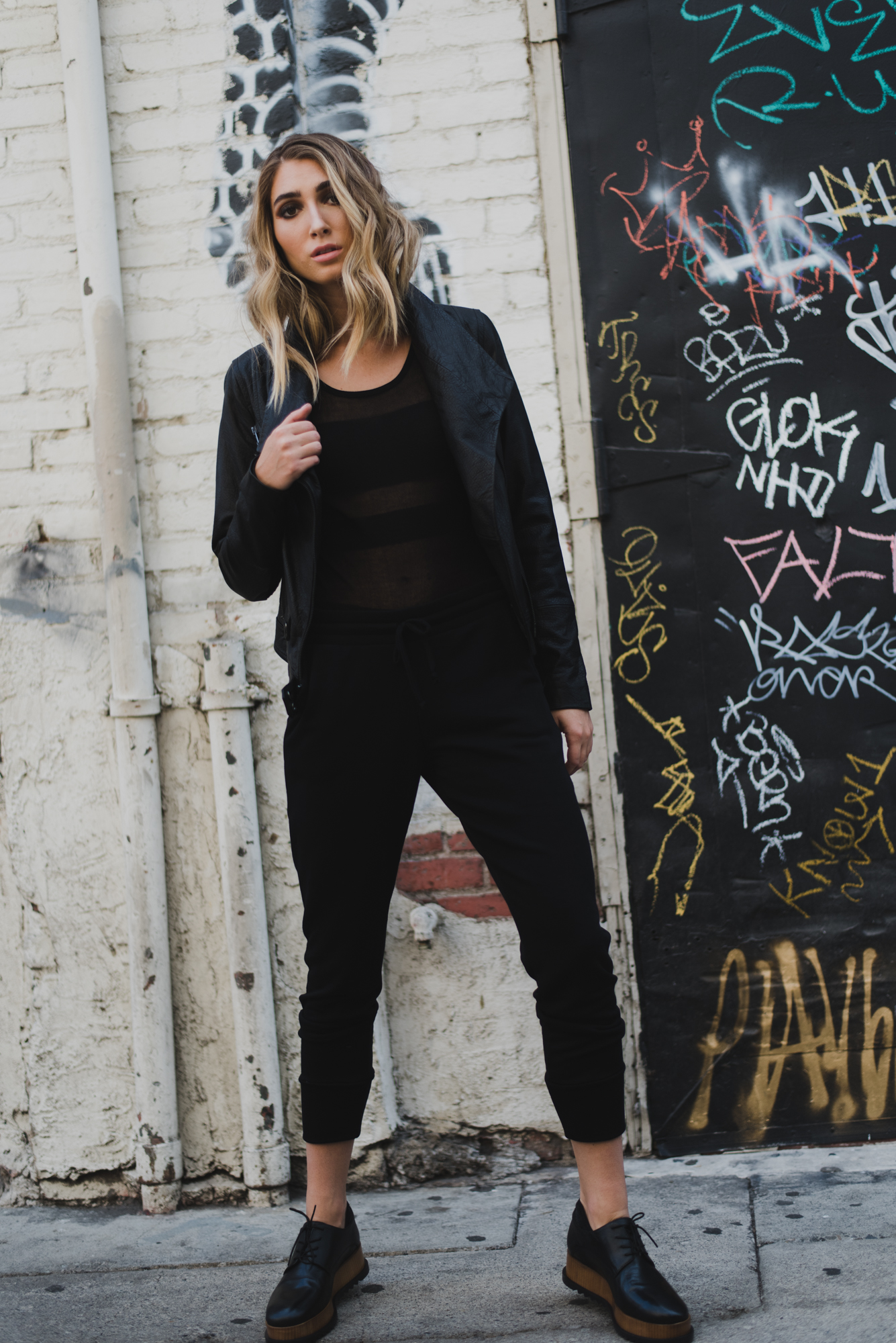 Leather Moto Jacket: Vince. via Blue Eyed Girl// Bodysuit: REHAB// Joggers: Mickey + Jenny via Unaffected Boutique// Oxfords: Matisse 
The Eyelet Blouse
Unexpected Pairings: Striped Pants + Beret
We regularly write about how to style your warm weather clothing with cool weather clothing and this is the perfect example of pairing an iconic spring texture, eyelet, with fall color palate and texture. Remember to find new ways to wear what you have. And also when you add new items to your wardrobe, find cool unexpected pieces to pair with your new finds. Every time you add something to your closet, you MUST be able to style your new item in at least 3-5 different ways. If you always keep this in mind when you shop, your closet will be full on restylable pieces you'll love and wear all the time.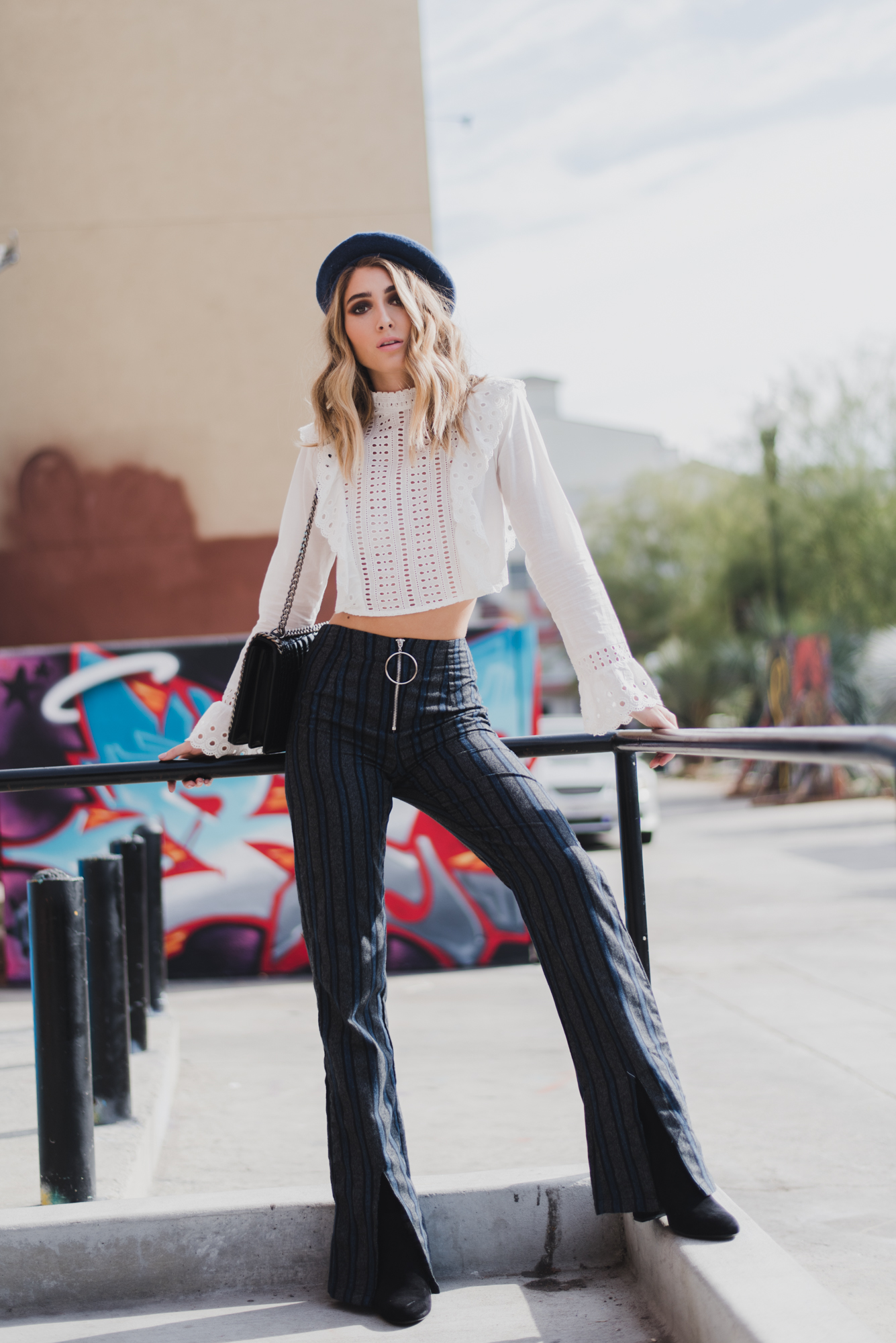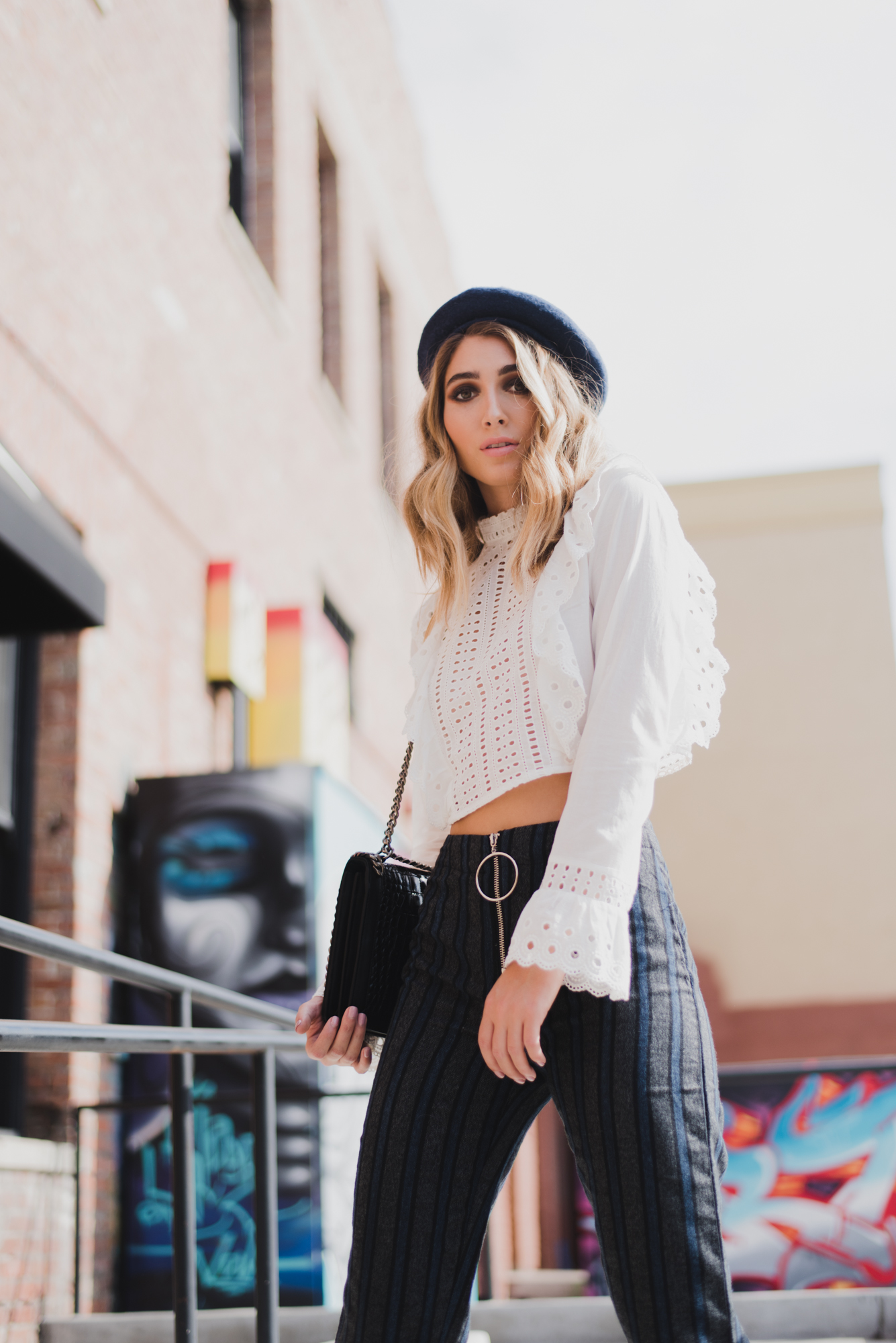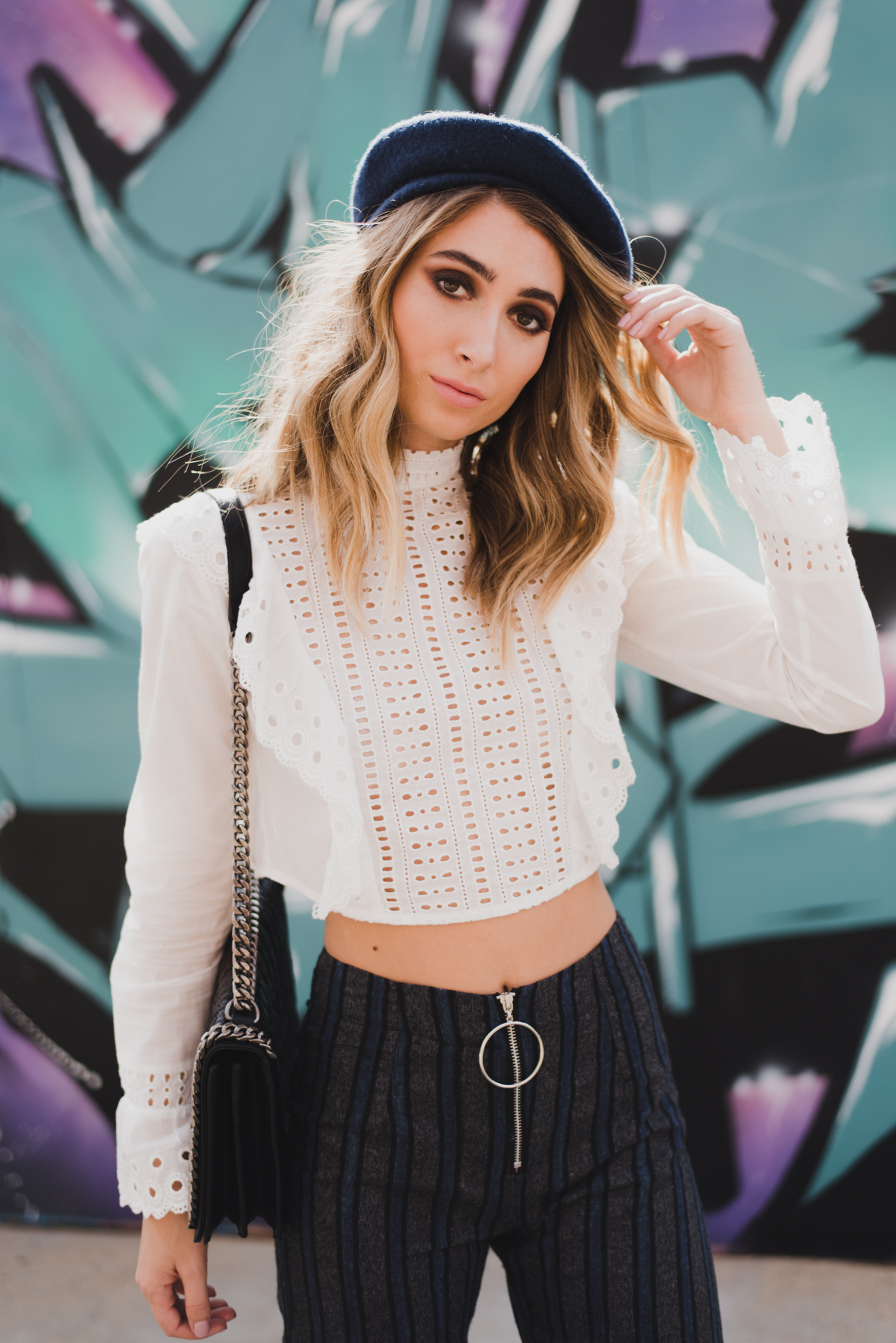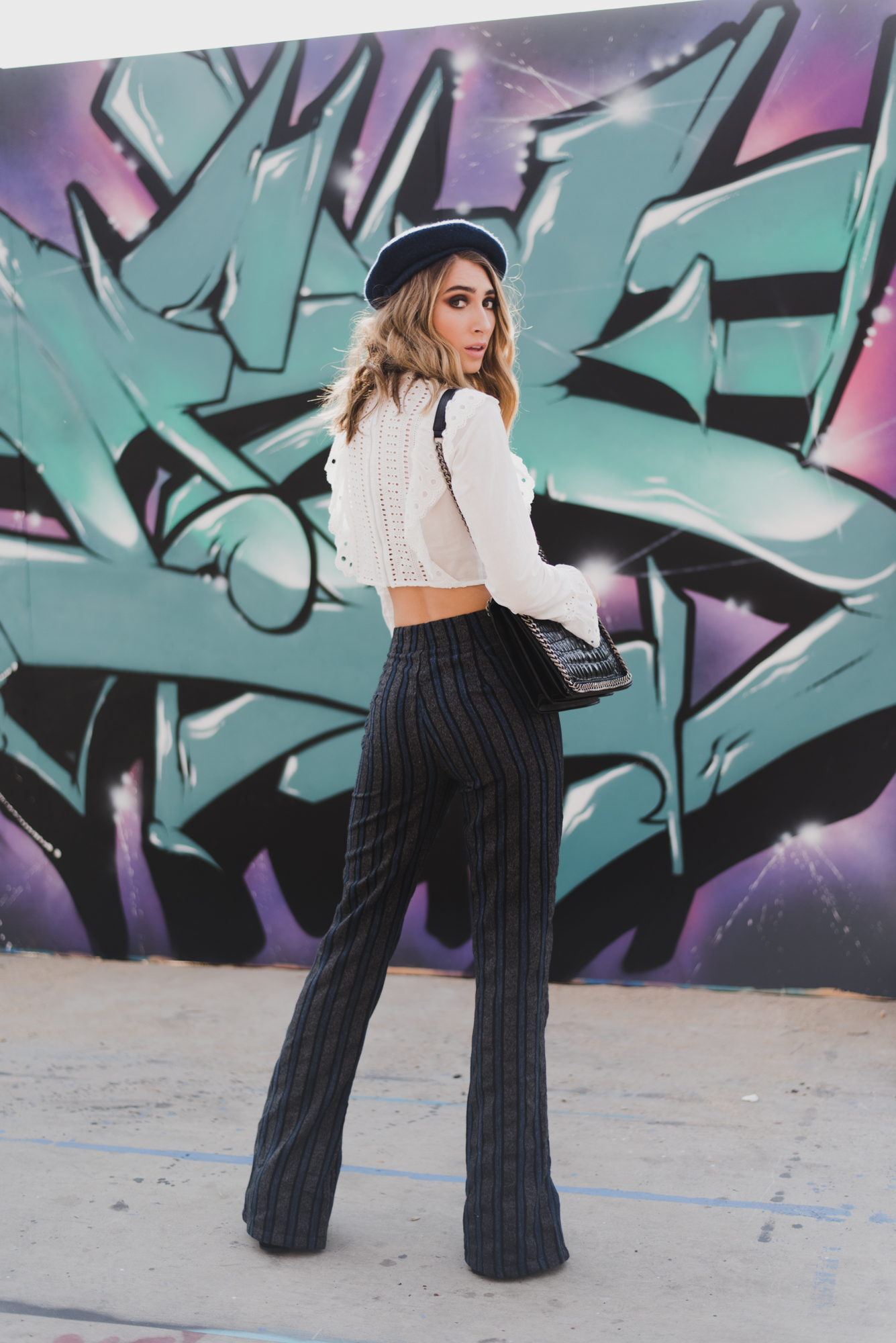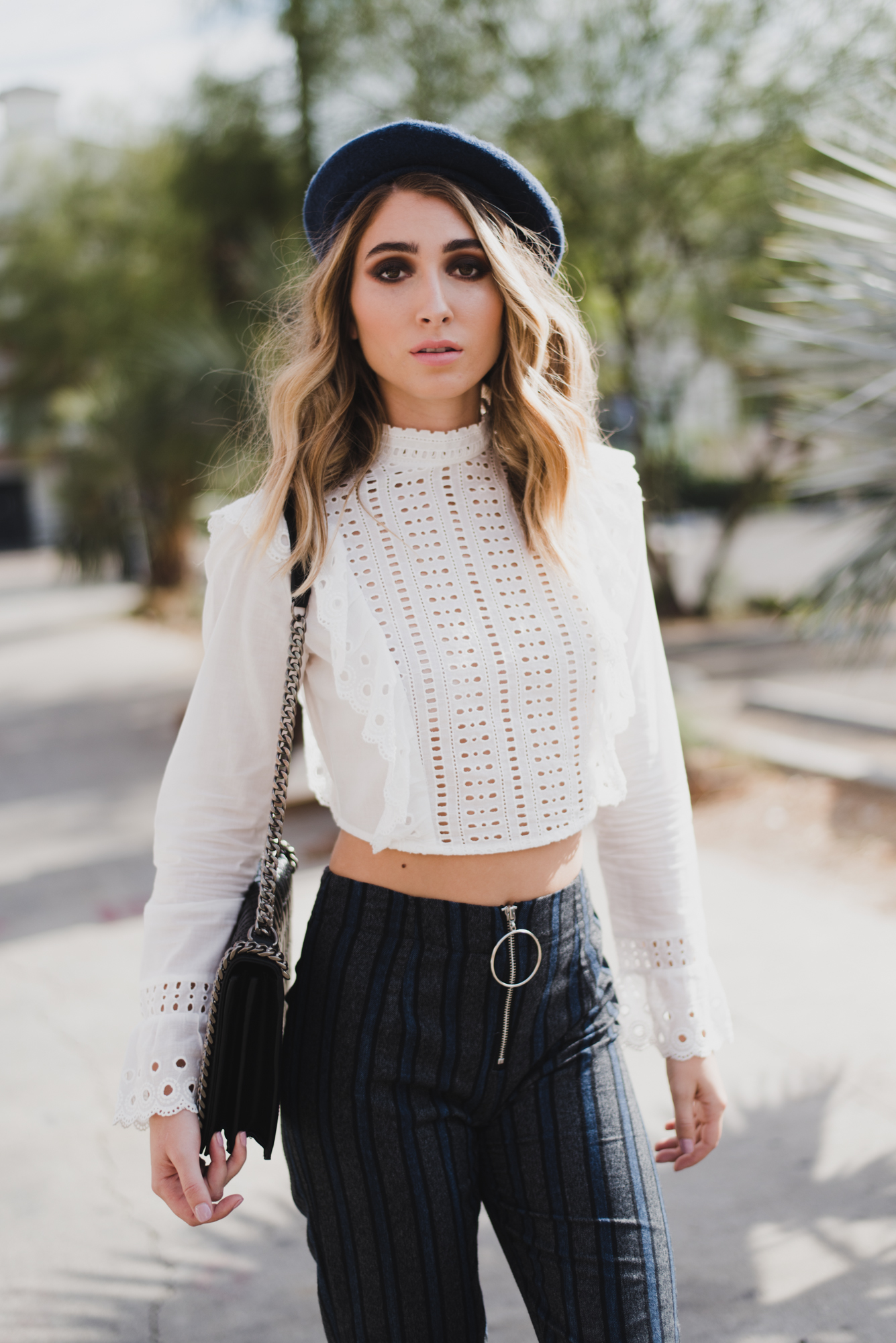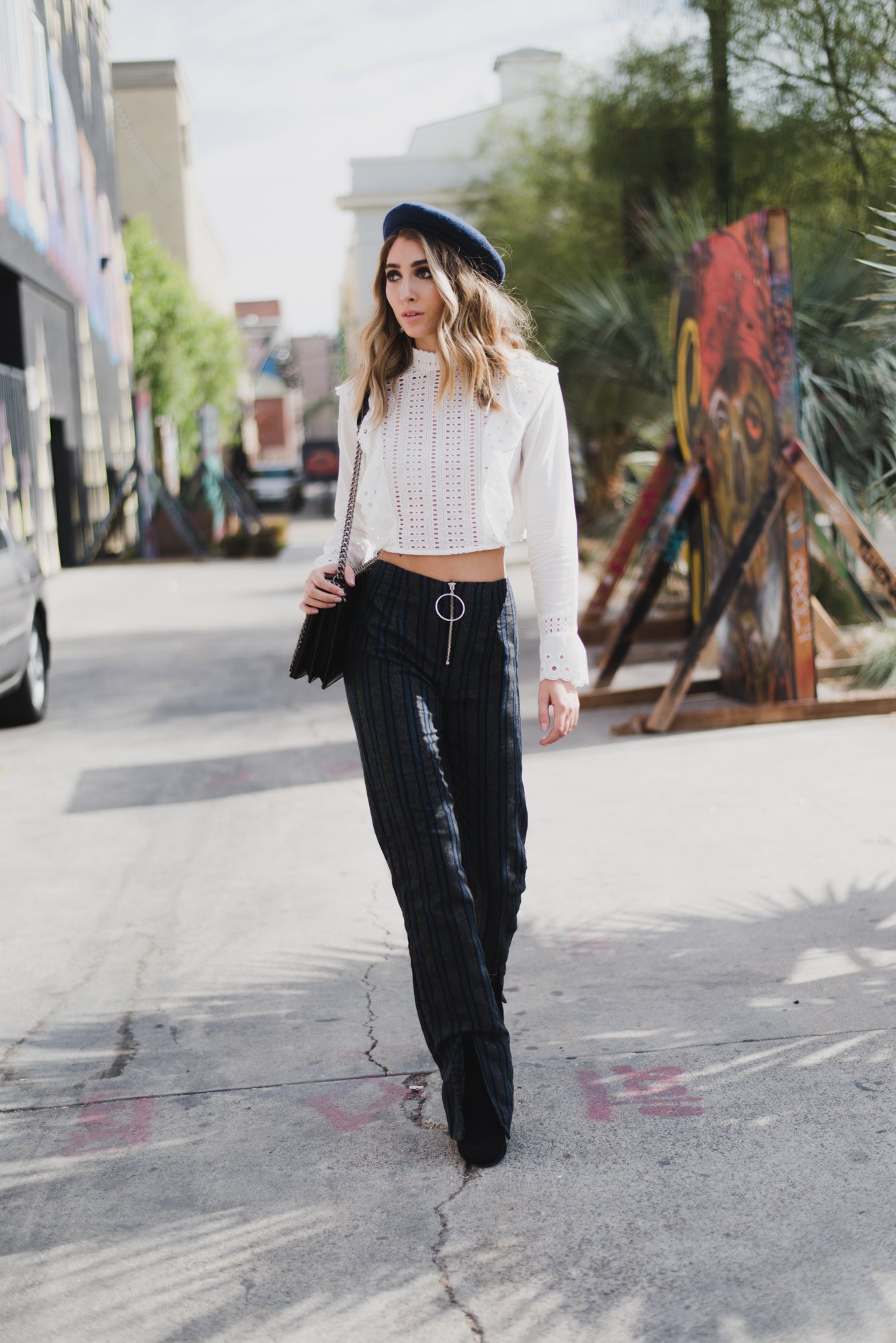 Top: CALIstyle by Resurrection// Pants: CALIstyle by Resurrection// Beret: Brixton
CREDITS
Model: Casey Watson// HMU provided by North Salon | Hair: Meagan | Makeup: Cindy// Photography: Rachael Dickens// Styling: Roni & Rachael & Natalie// Location Manager: Natalie Dickens