It's all about the Details..
Simple details
When it comes to individual style, simple details are everything. How one styles their clothing to the extras they add; these are the details that make a look unique. It's the details that make ones look standout above the rest. It's easier than you think to add simple details and accessories to make a look modern and unique.
Modern Summer Layers
When it comes to layering there almost seems to be infinite options. We wanted to show you how to make scarf into a top, play with color combos, and mix in trends all in the same look. It can be done, but it's all about the scale of the details. Getting inspired by a look can mean anything from coping it exactly to taking elements and reinterpreting them to suit your person style.
You can mix several trends together without looking like a fashion victim. High-waisted everything is hot, plus so are oversized denim jackets, not to mention patch work. It's been trending all year. Have fun with your style. Try new ways to wear you clothes and have a plan when you're looking for new pieces to add to your wardrobe. When buying anything new ask yourself if you can wear your new piece at least 3 different ways.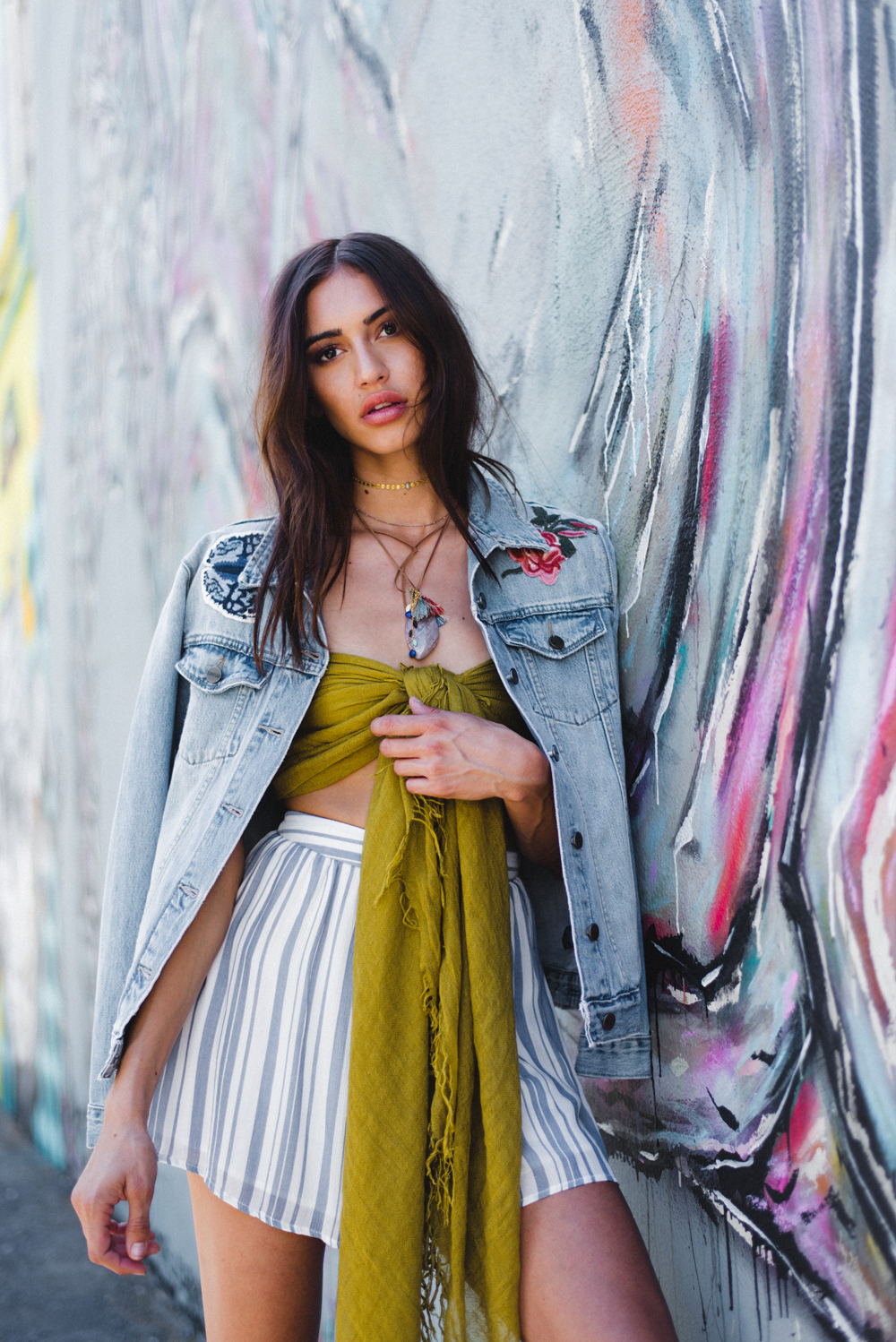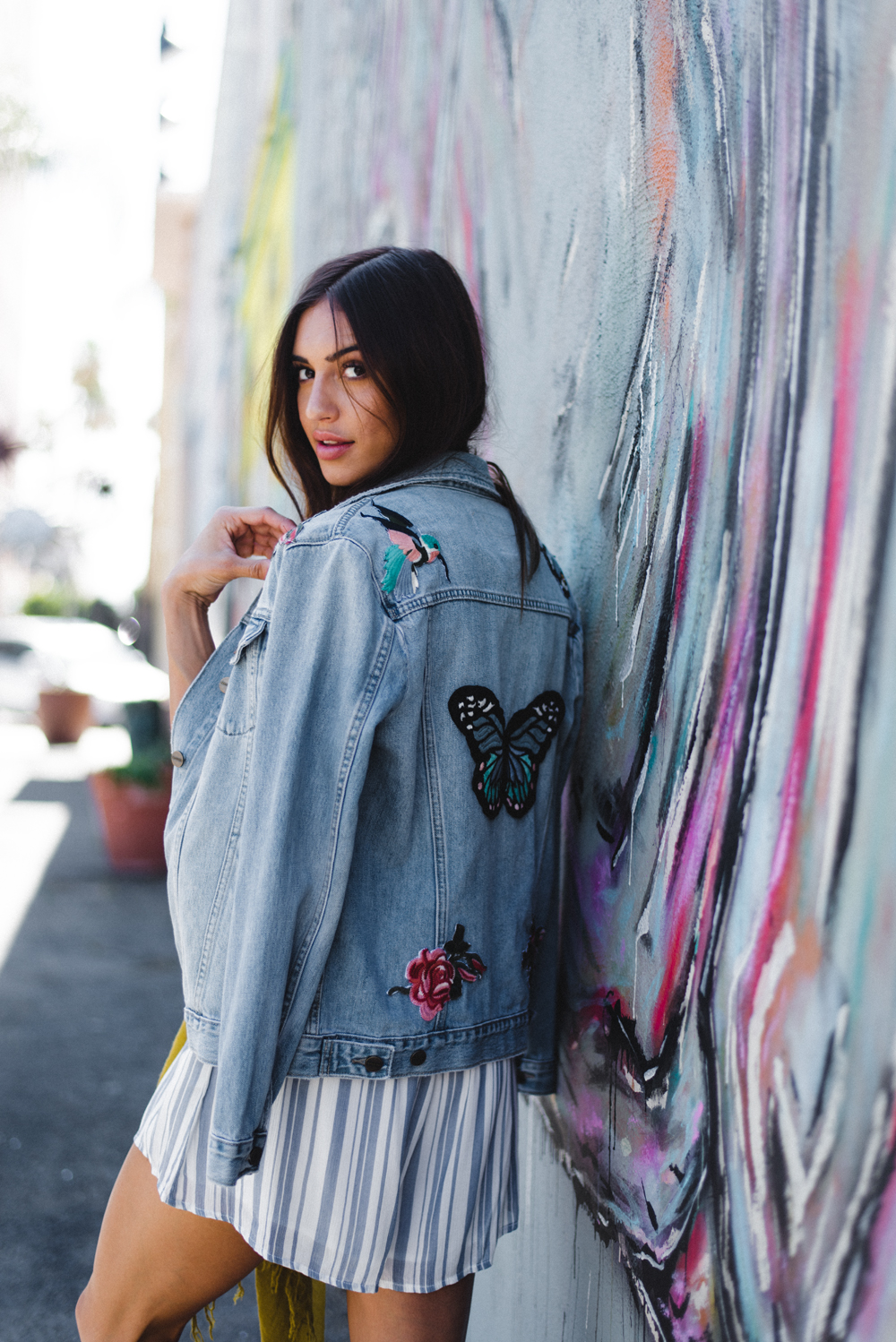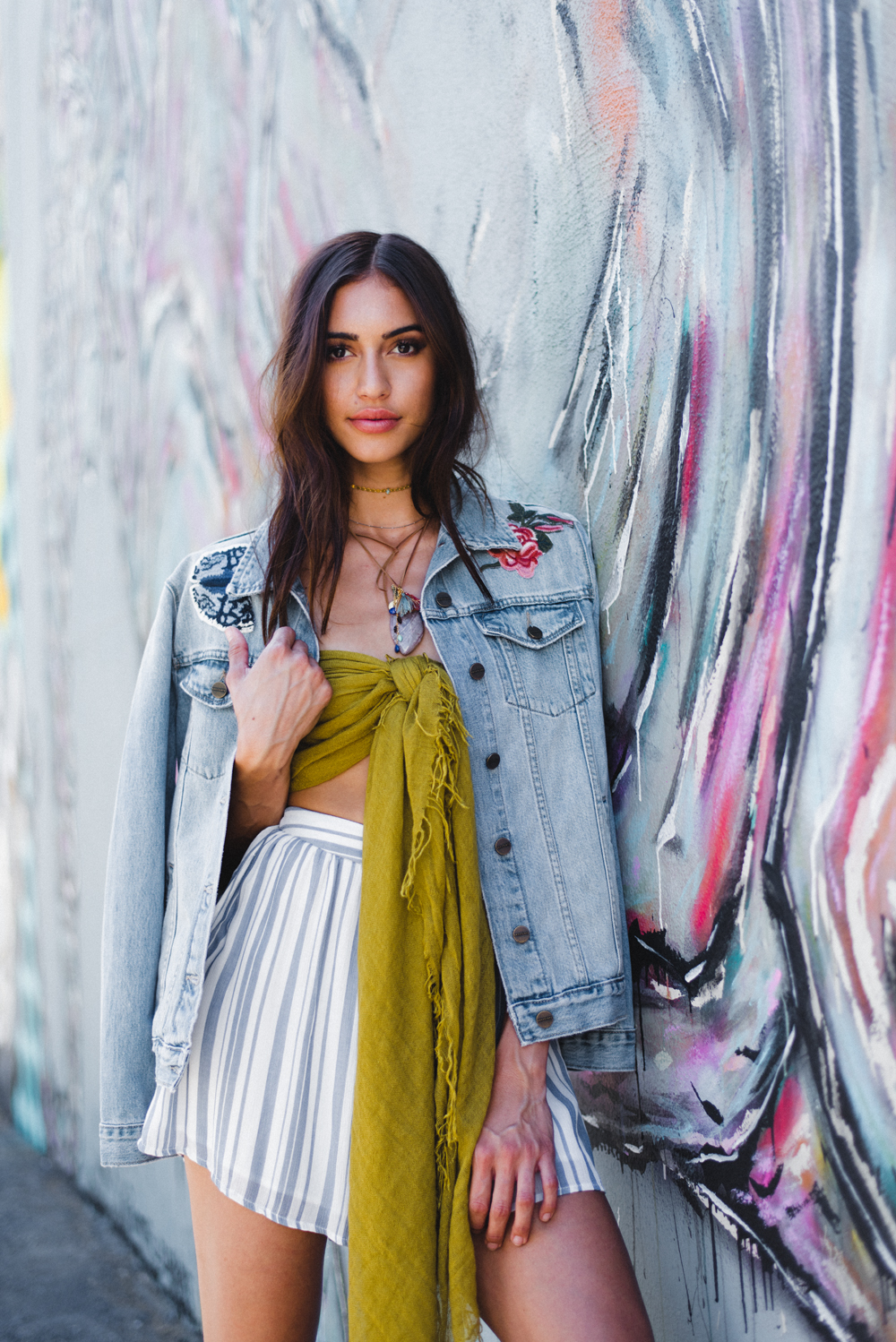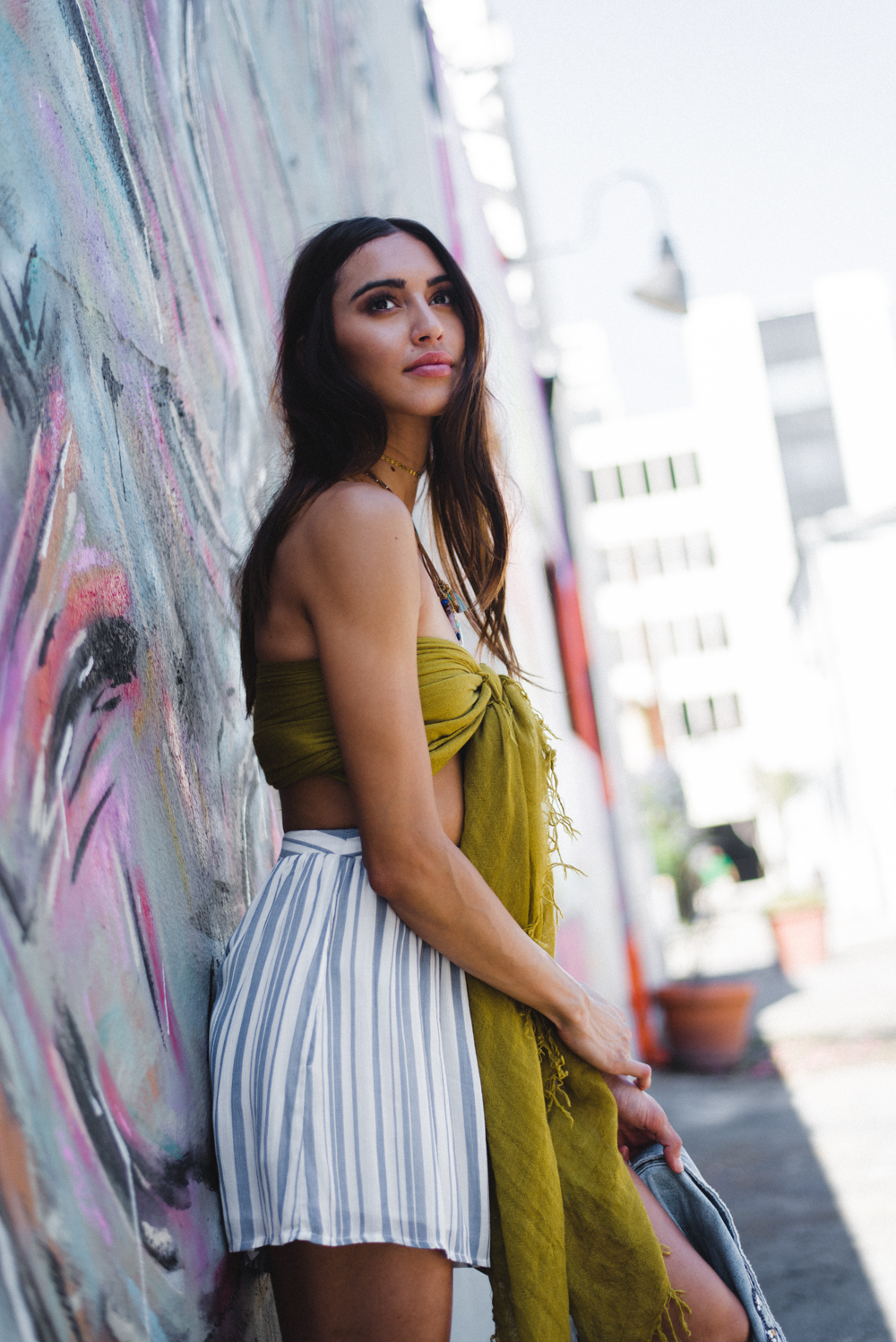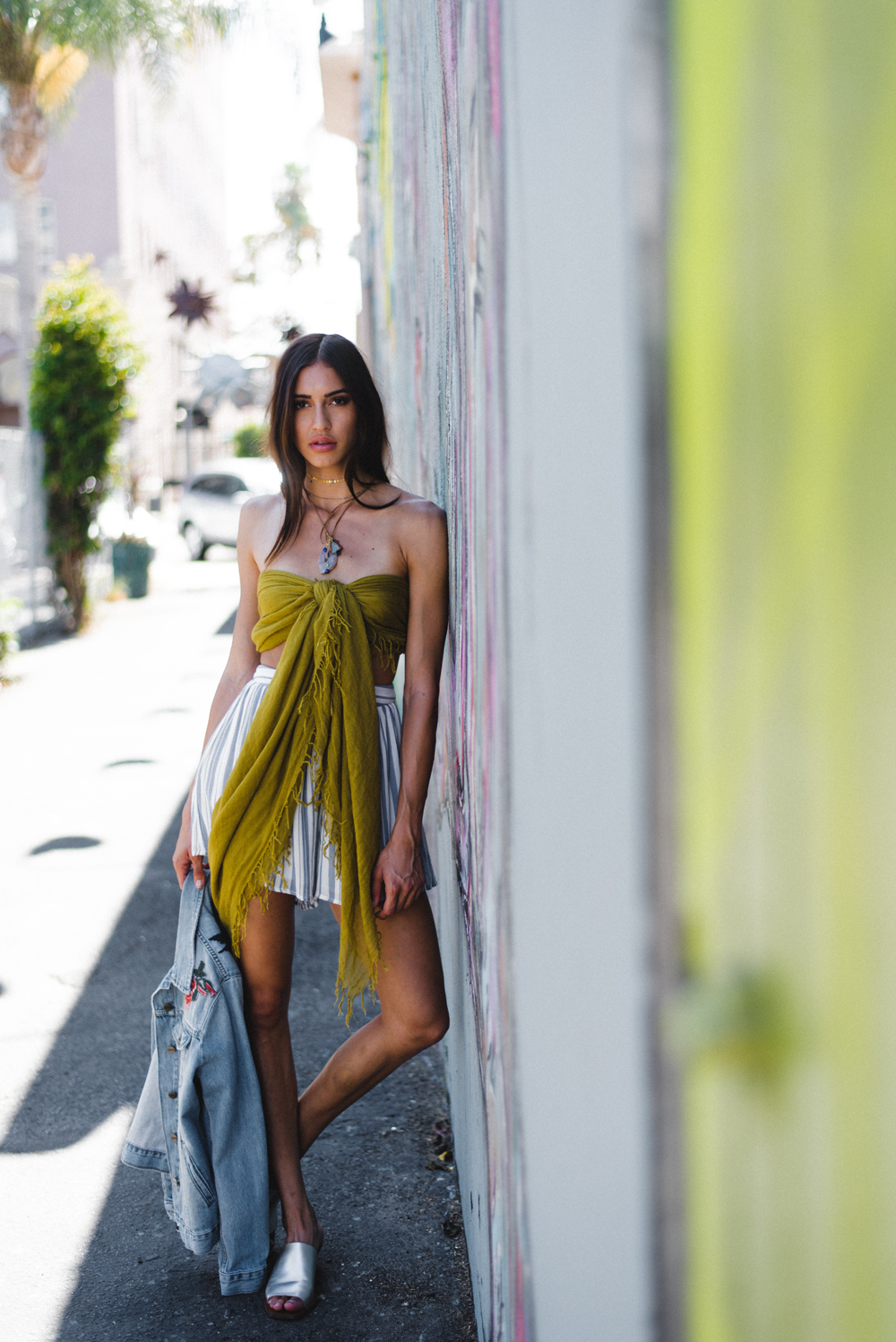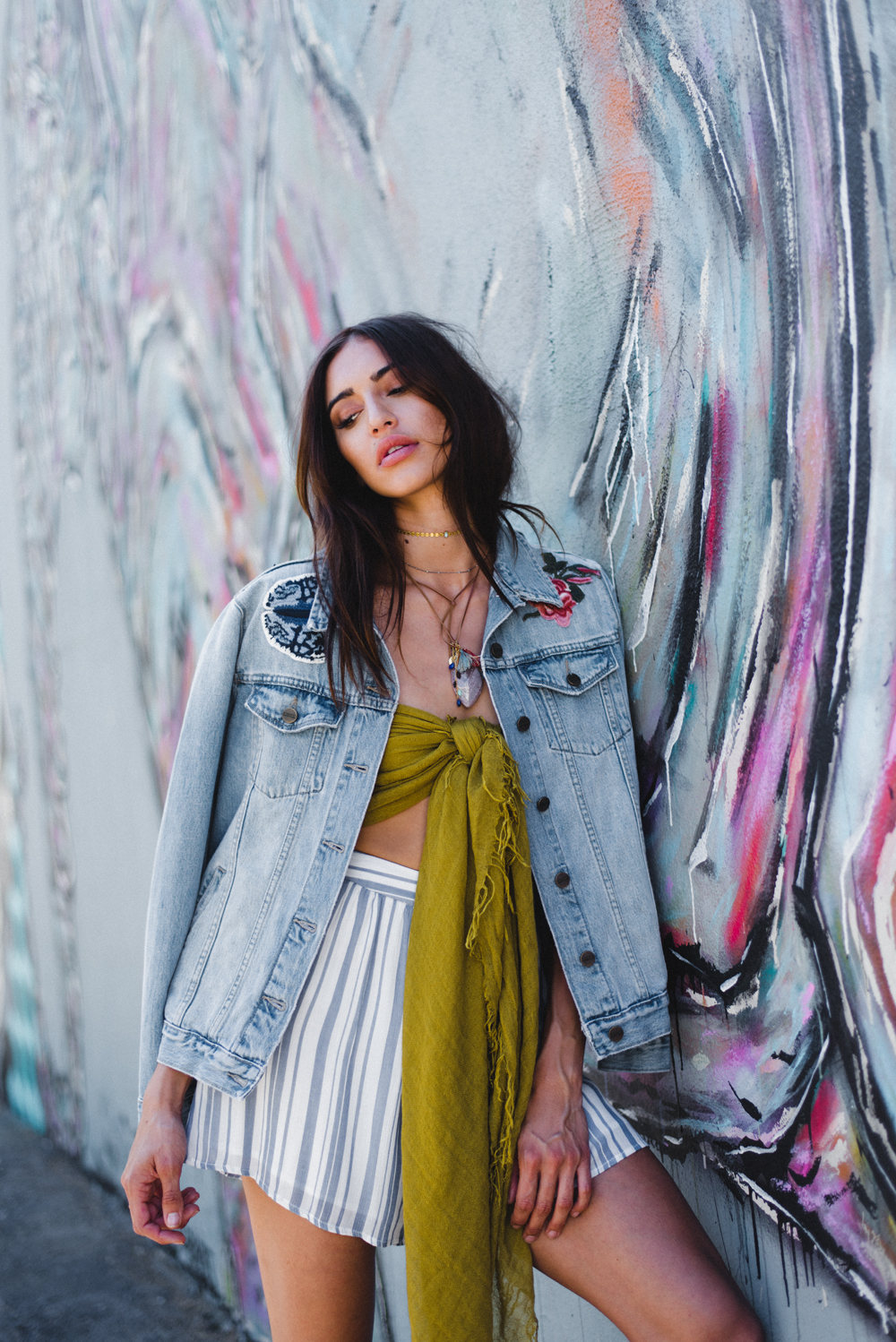 Top | Scarf: Chan Luu// Jewelry: Chan Luu both from Rococo// Jacket: Sanctuary from Jeanni Champagne// Shorts: Lush from Unaffected Boutique
Throw it on and Go!
We all have those go-to outfits that we can easily throw on and run out the door while still having style. You're closet should be filled with clothing that's easy to style. We all love denim and for most of us this our go-to. And right now many of us are enjoying summer heat, so try something new. Pair your beach over up with your favorite jeans. This is an easy summer afternoon outfit for meeting up with friends for just about anything. Don't forget, for the finished look you'll need finishing touches. A long necklace and a great pair of slides are simple and easy.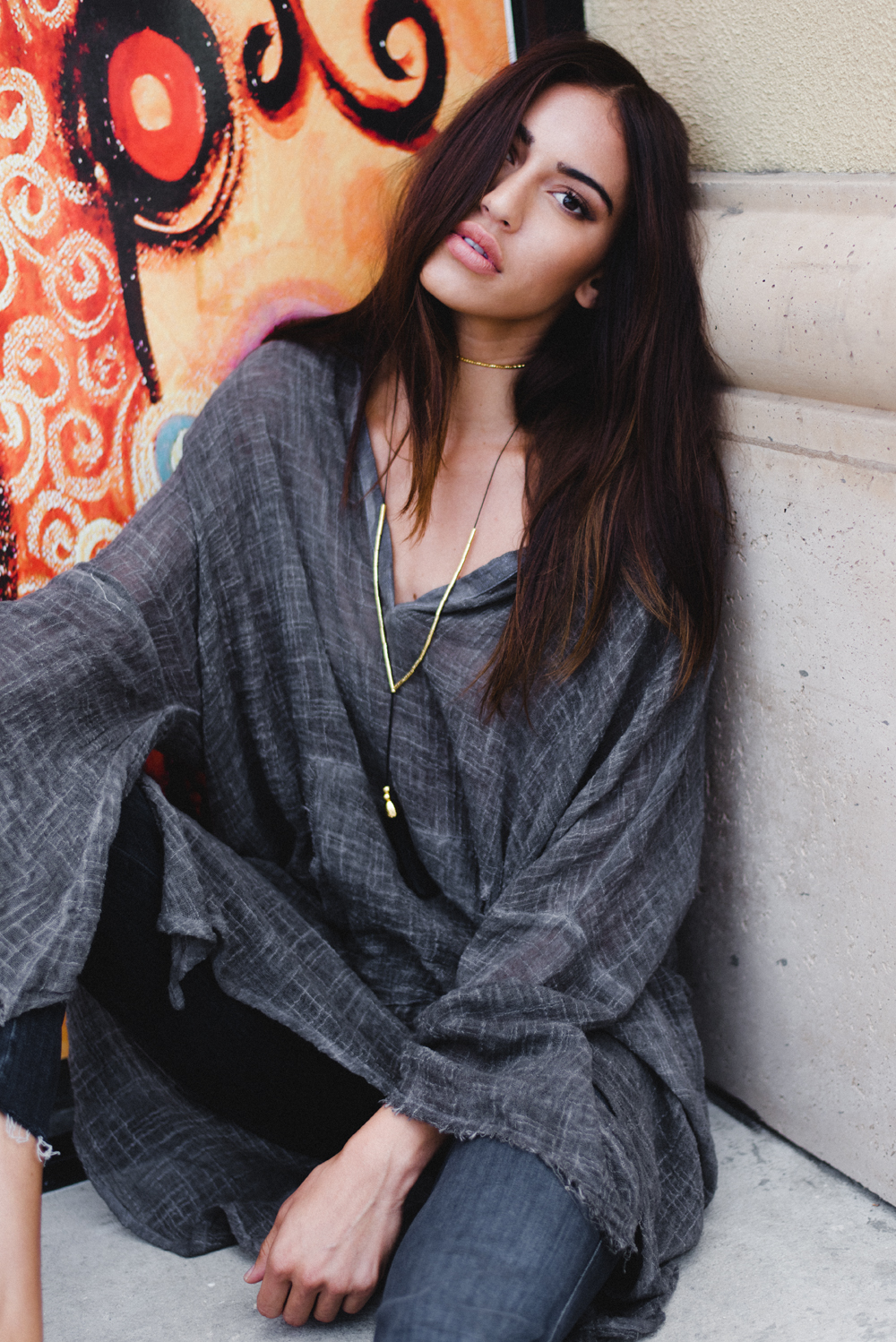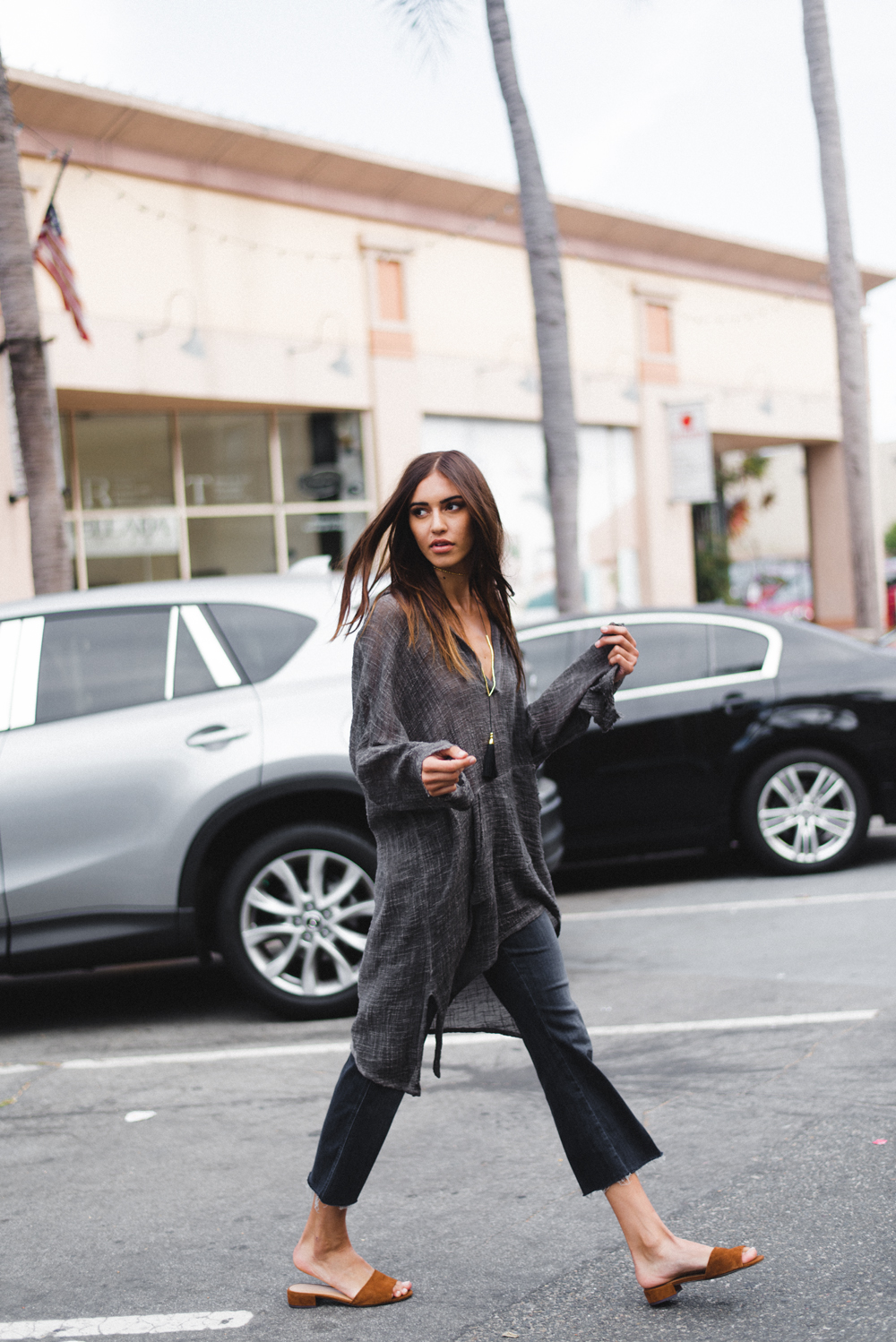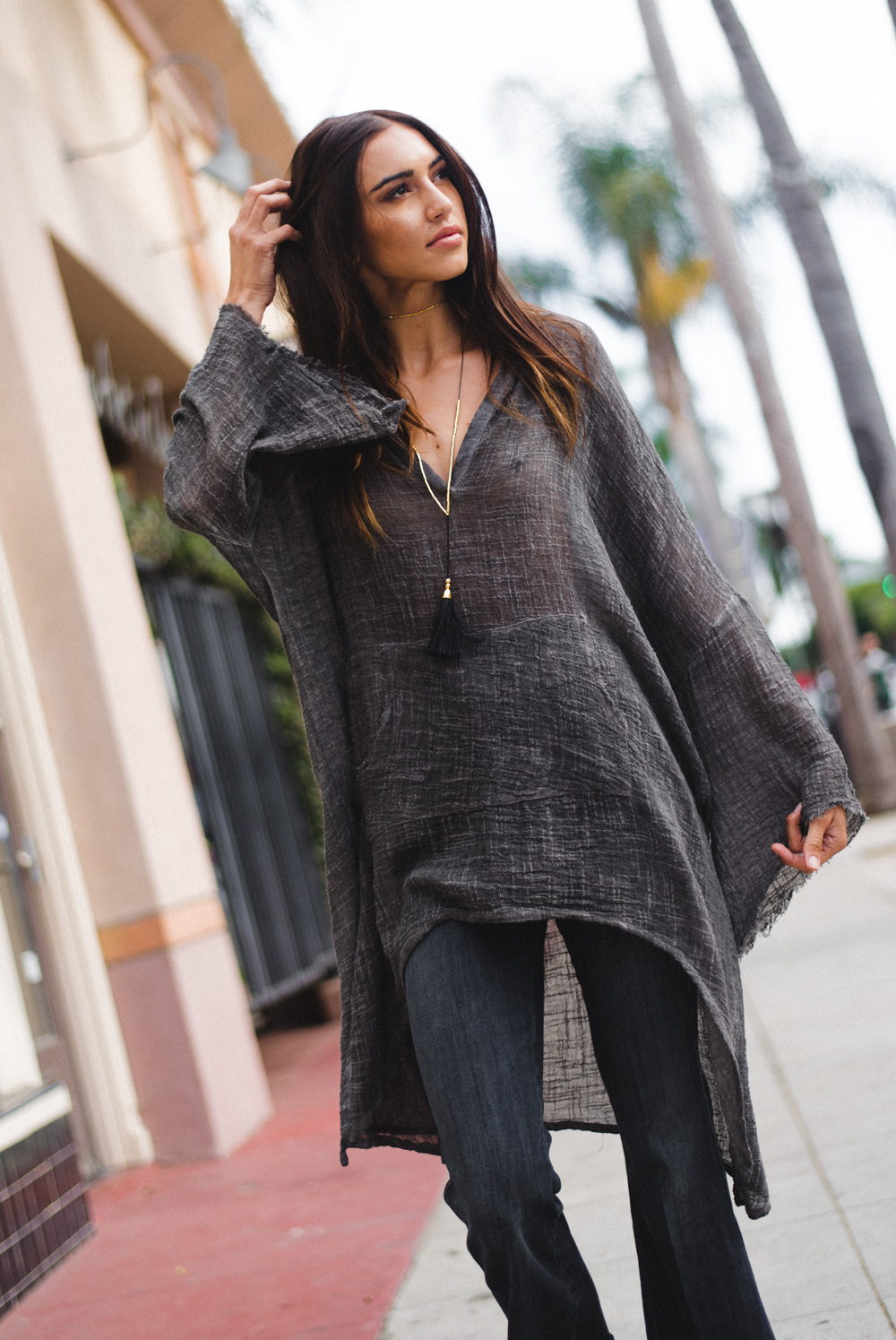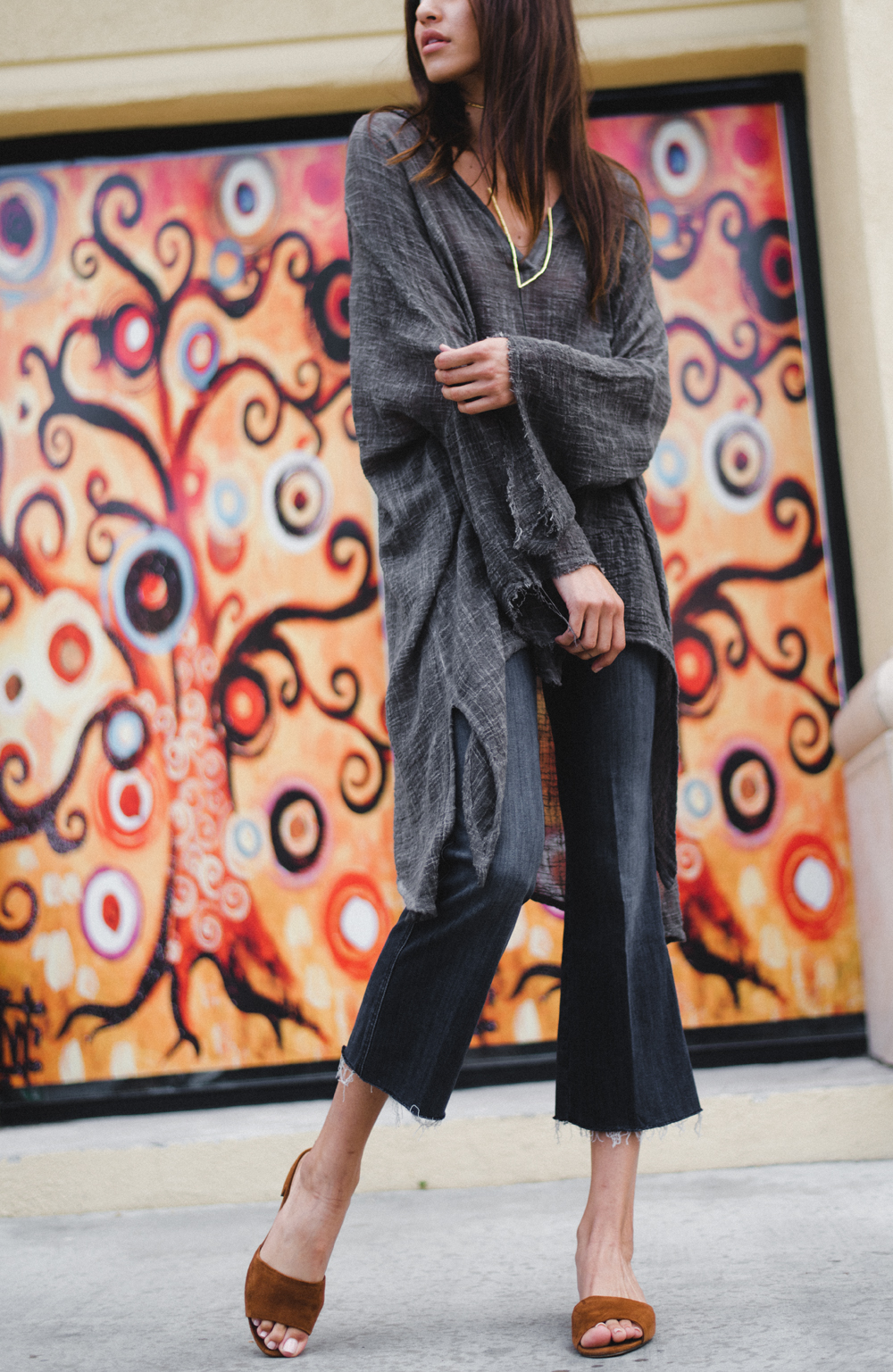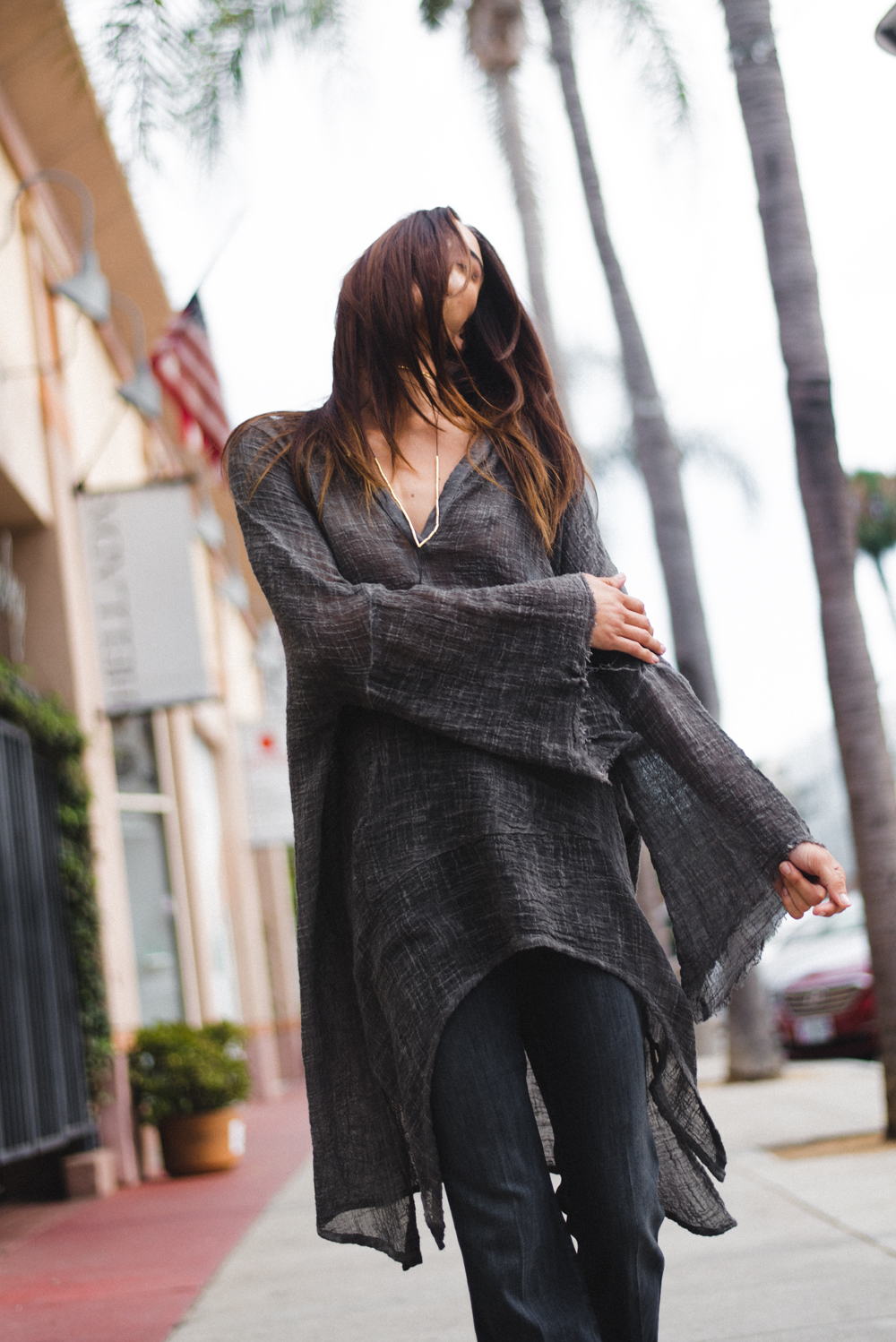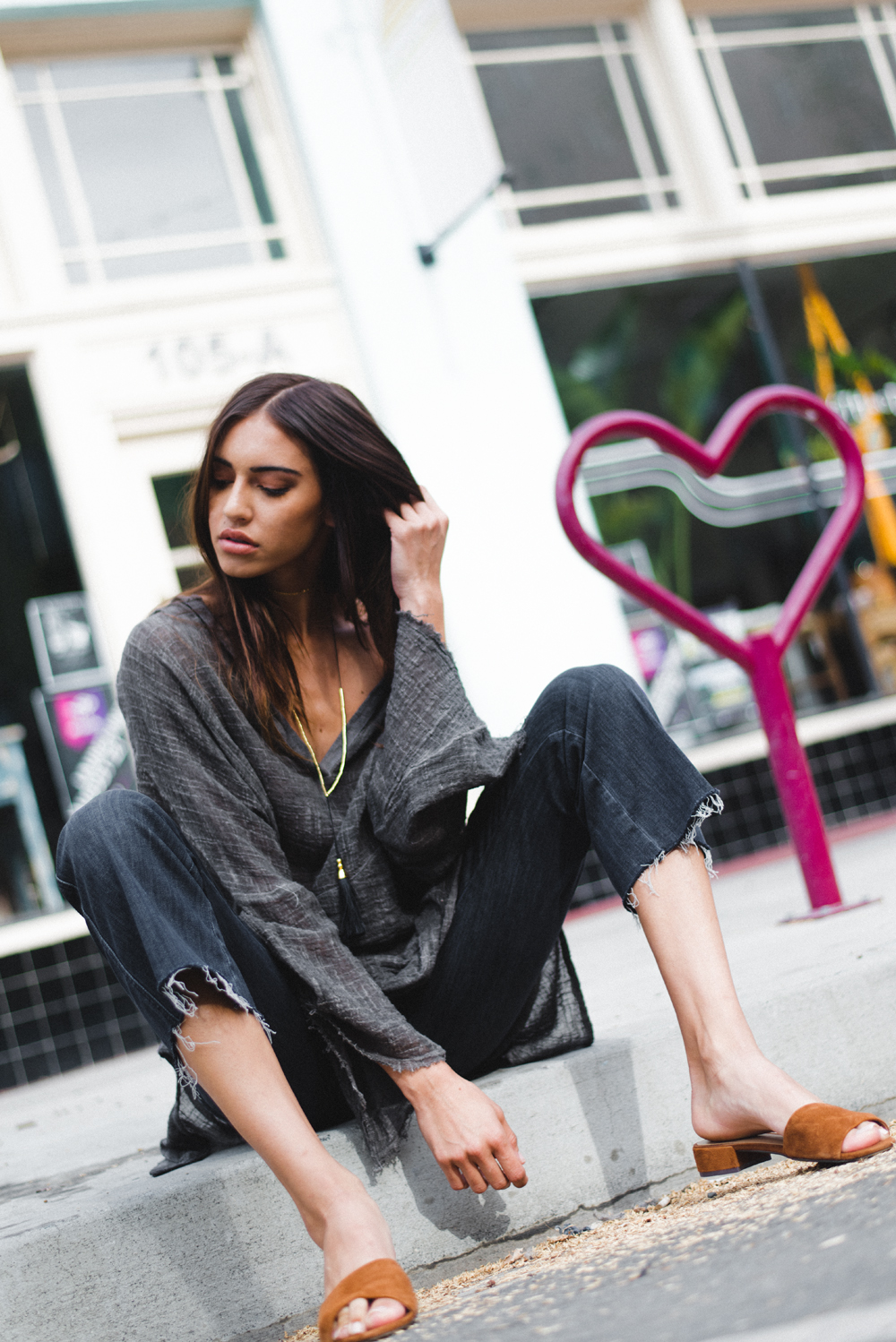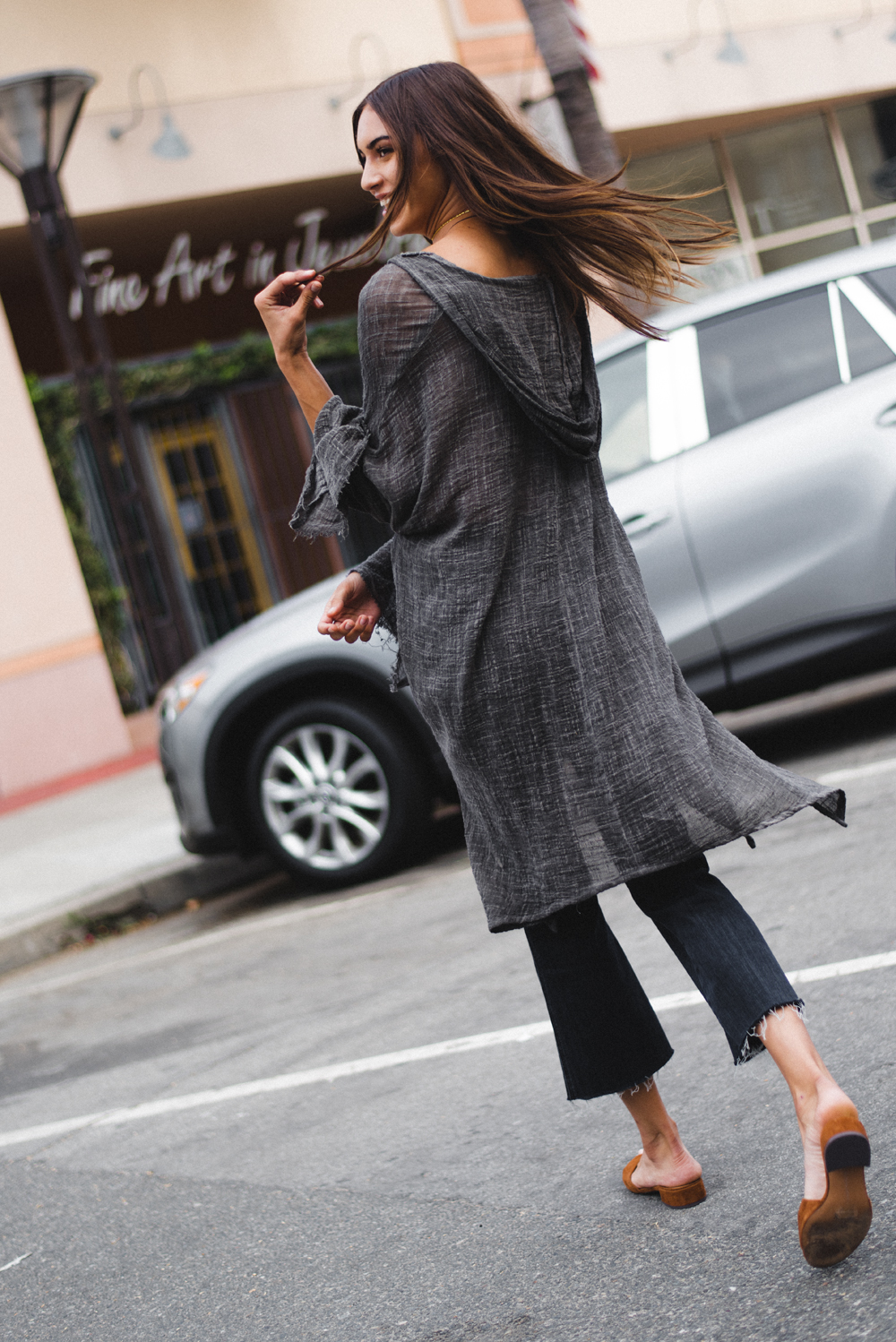 Top: Tina Jo// Jeans: Mother Denim// Tassel Necklace: Chan Luu All from Rococo
Casual + Chic
This outfit is the perfect example of how the details really do make the outfit. I love minimalism. That being said, one needs the "right" combination of accessories to make this work. If you add too much it's not really minimal, and if you don't add enough minimalism can be boring and unfinished. We don't like either of those options that's why your shoes and bag are super important in minimal looks. We skipped jewelry and decided on metallic slides and a modern shaped bag. It's these two simple details that truly make this look.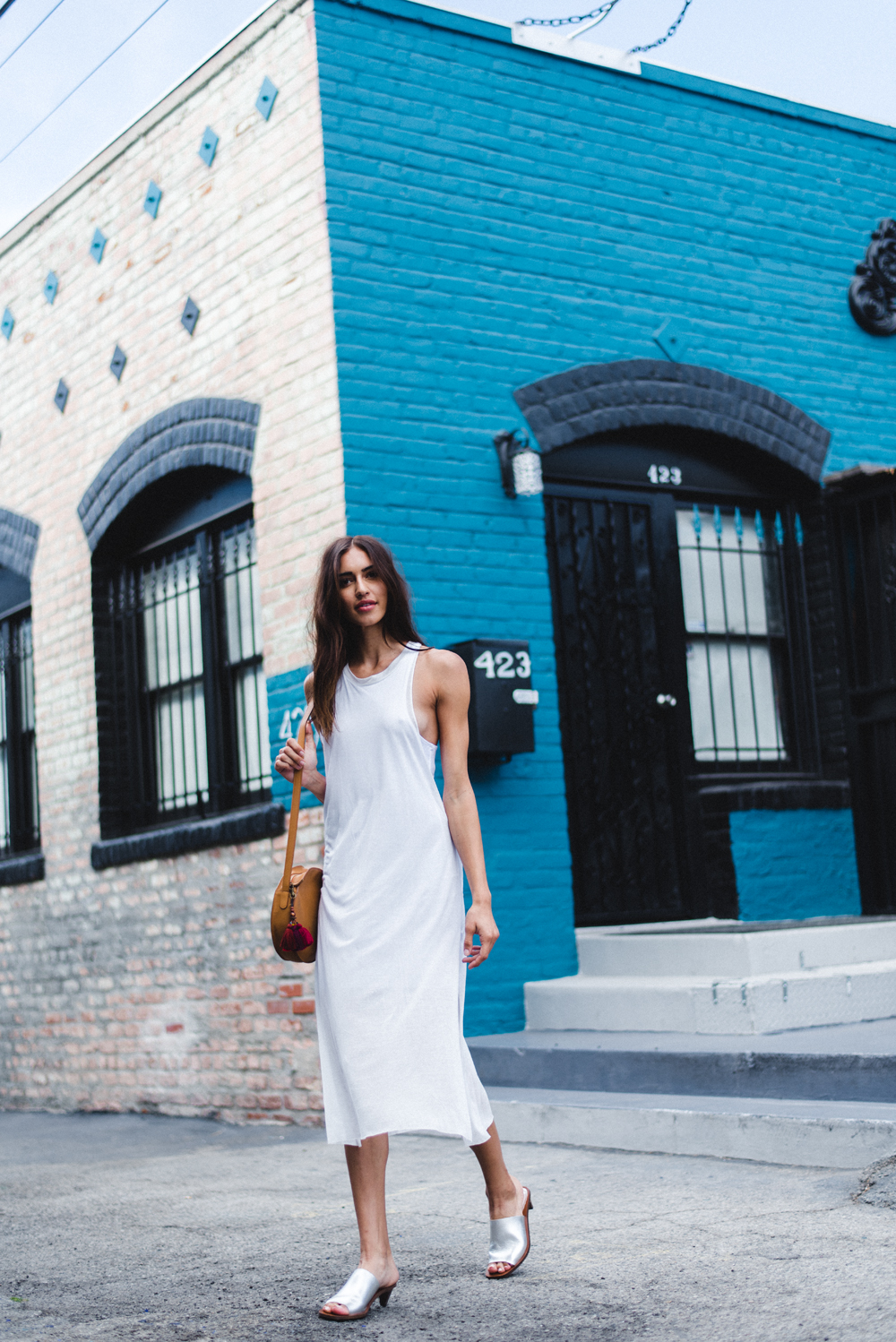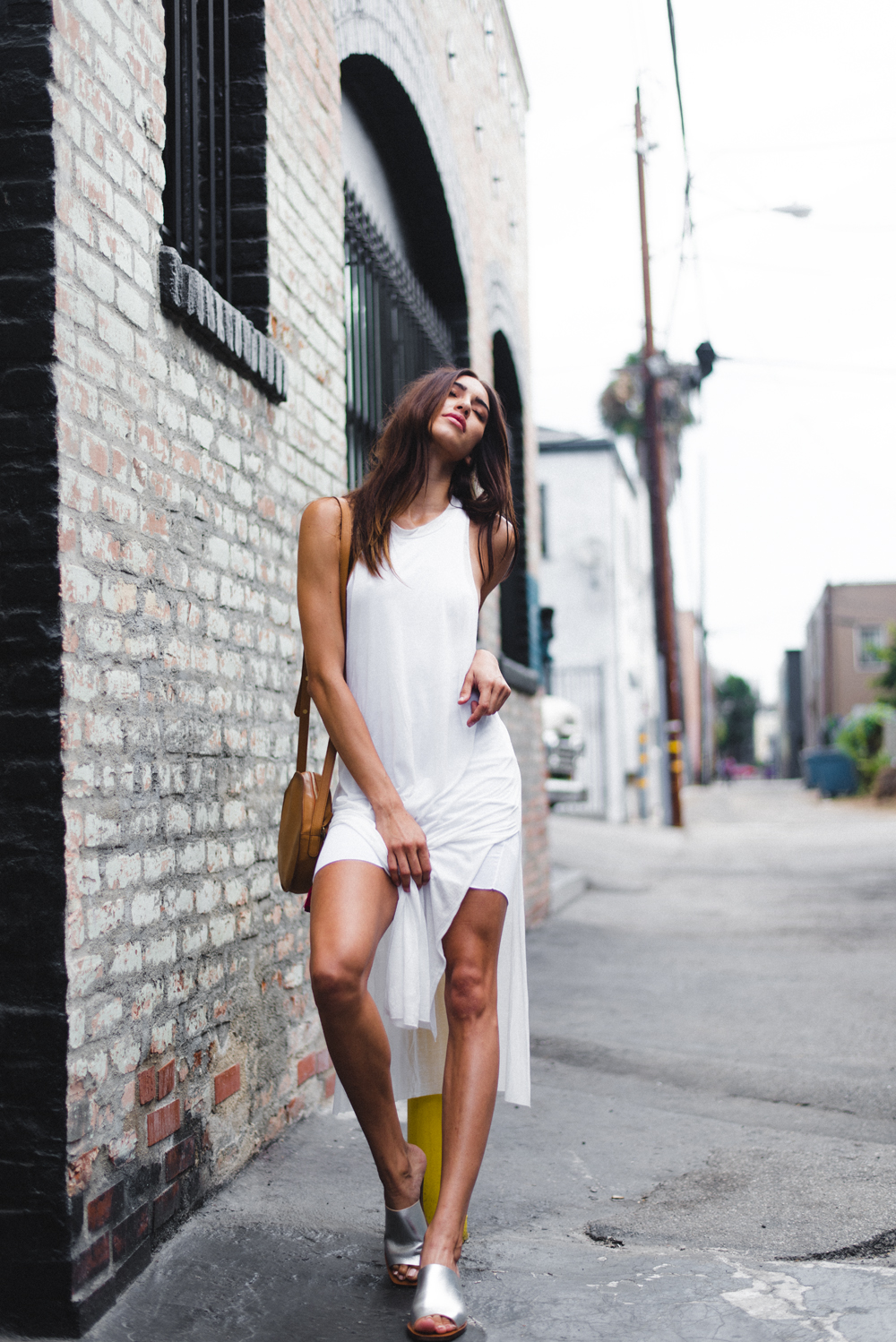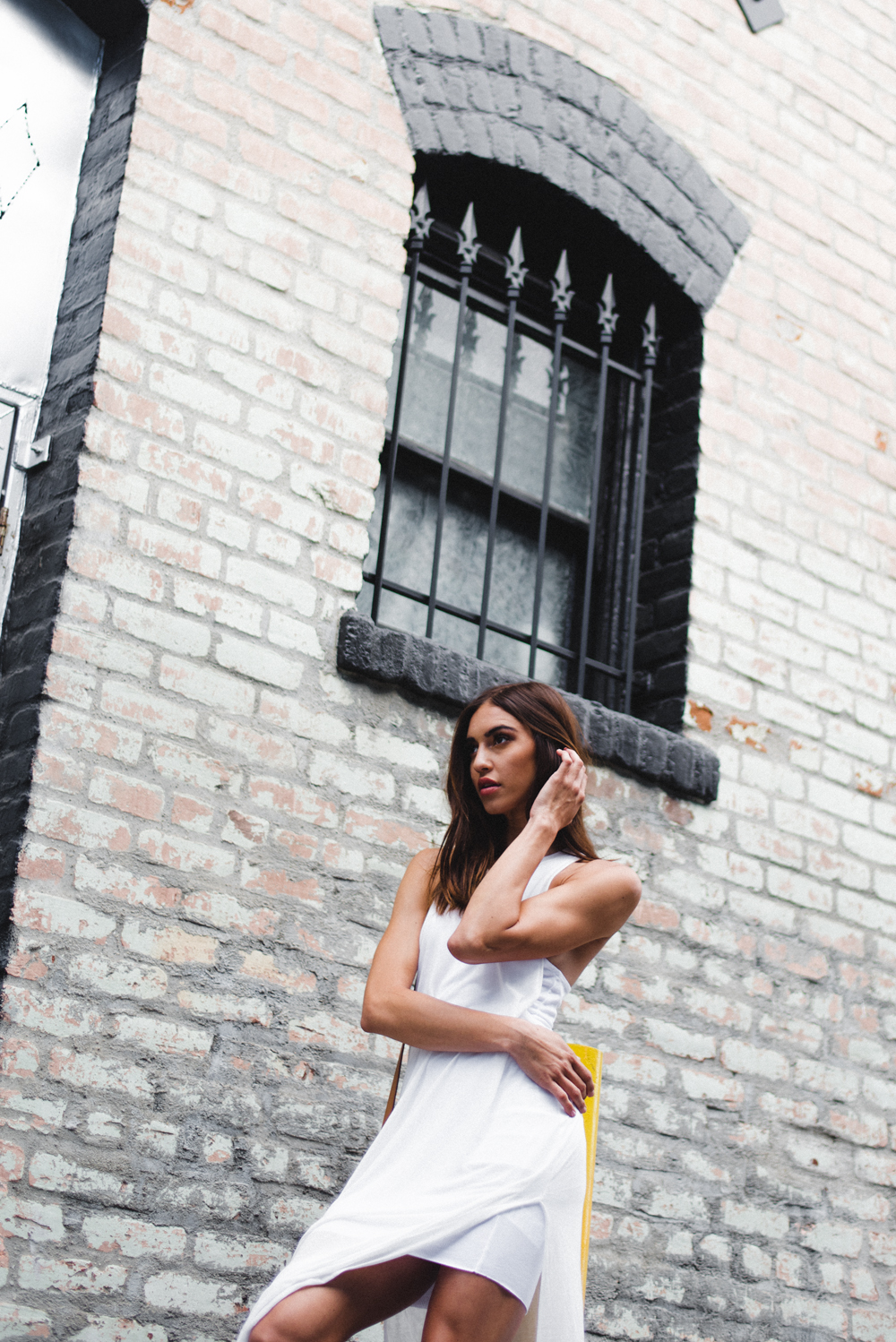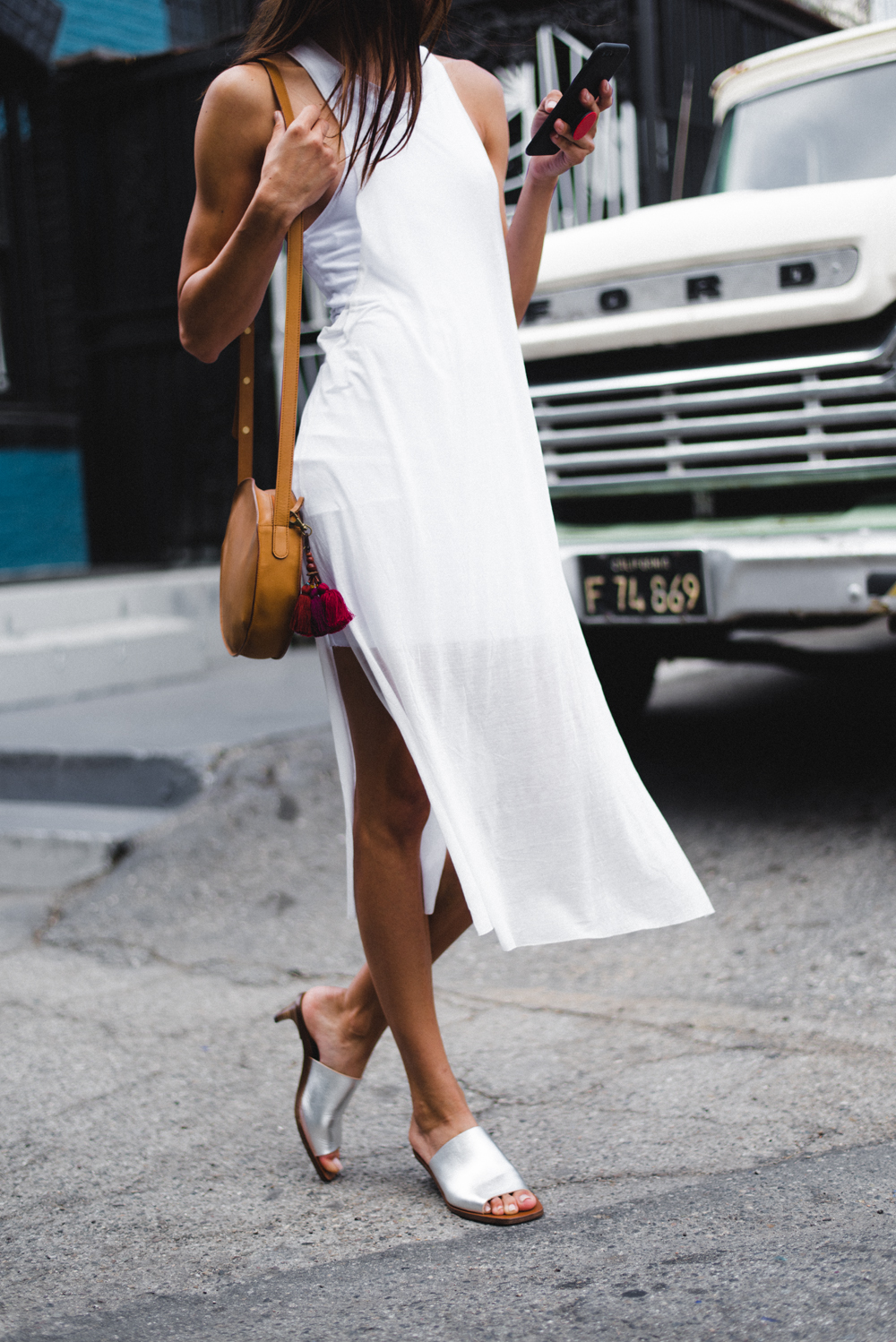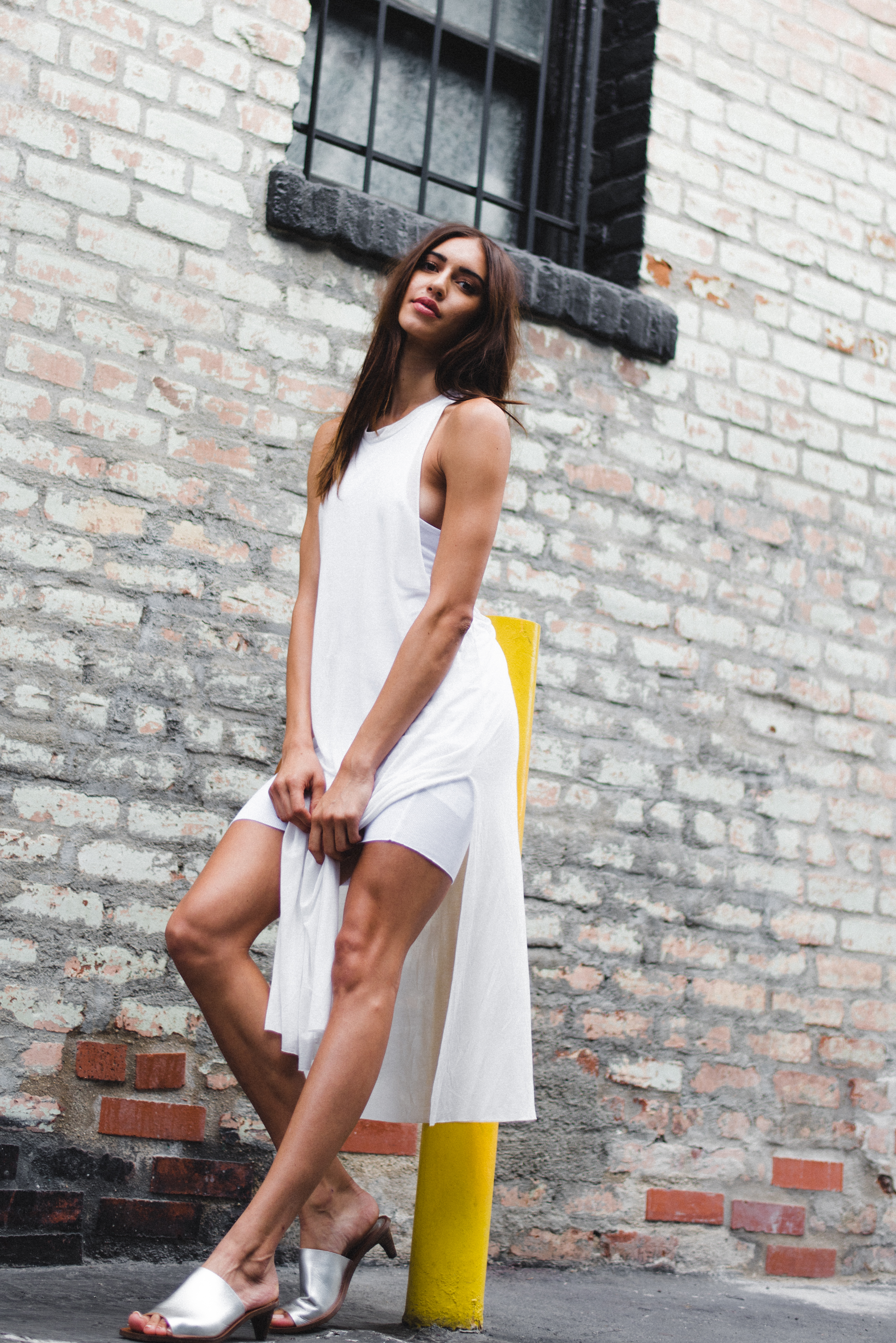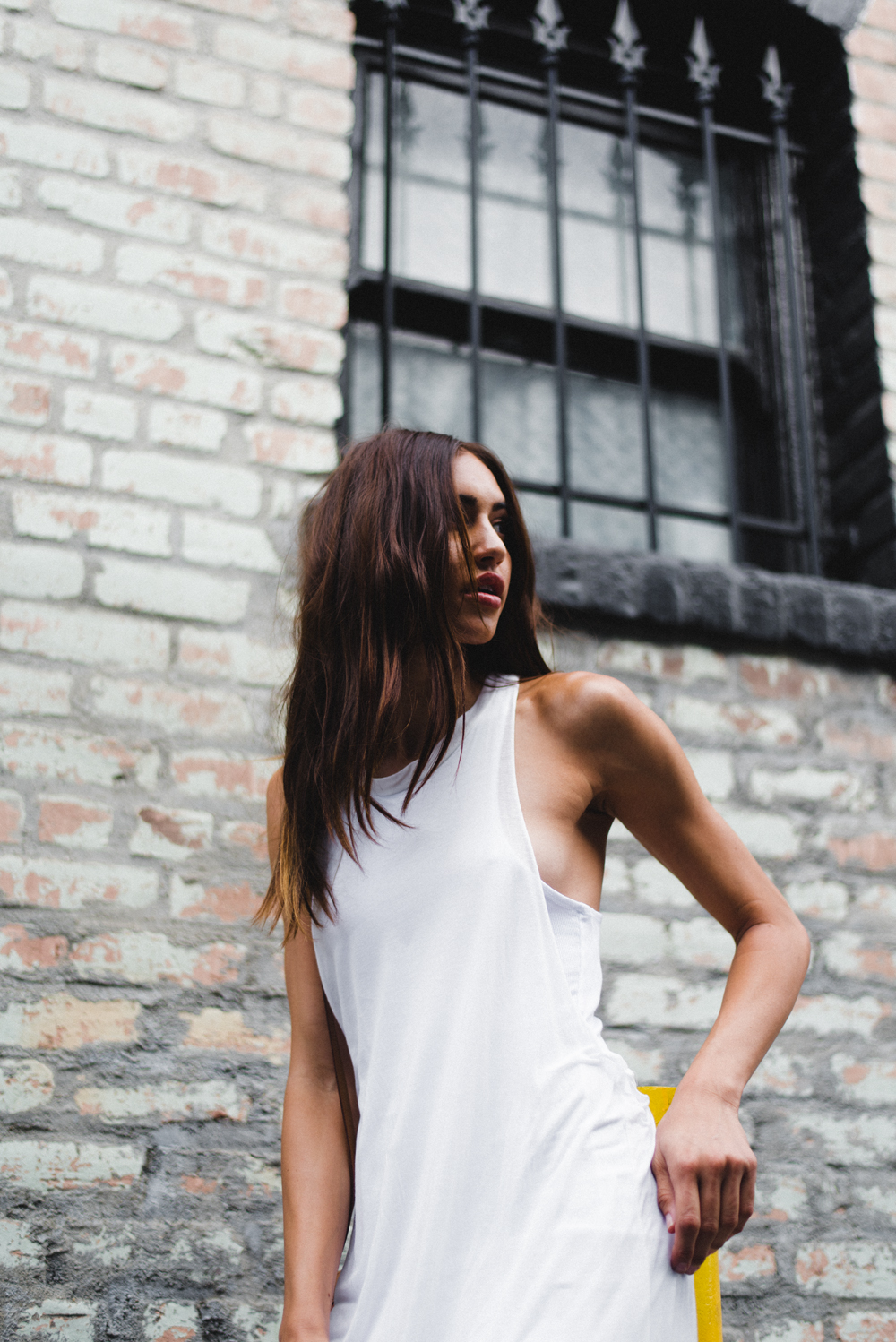 Dress: Michelle by Commune from Unaffected// Bag: Minor History
A Wrap Dress….. We all need at least one in our closet.
I mean a wrap dress is everything. It looks great on everyone and it's a classic. One of the biggest fashion brands was built on this simple idea. Finding the wrap dress for you is all about your personal style. We loved this feminine, flirty dress. The best thing about a simple dress is by changing your shoes one can take just about any dress from day to night. Think sneakers or flats by day and flirty heels by night. Accessories are the details that transform any look.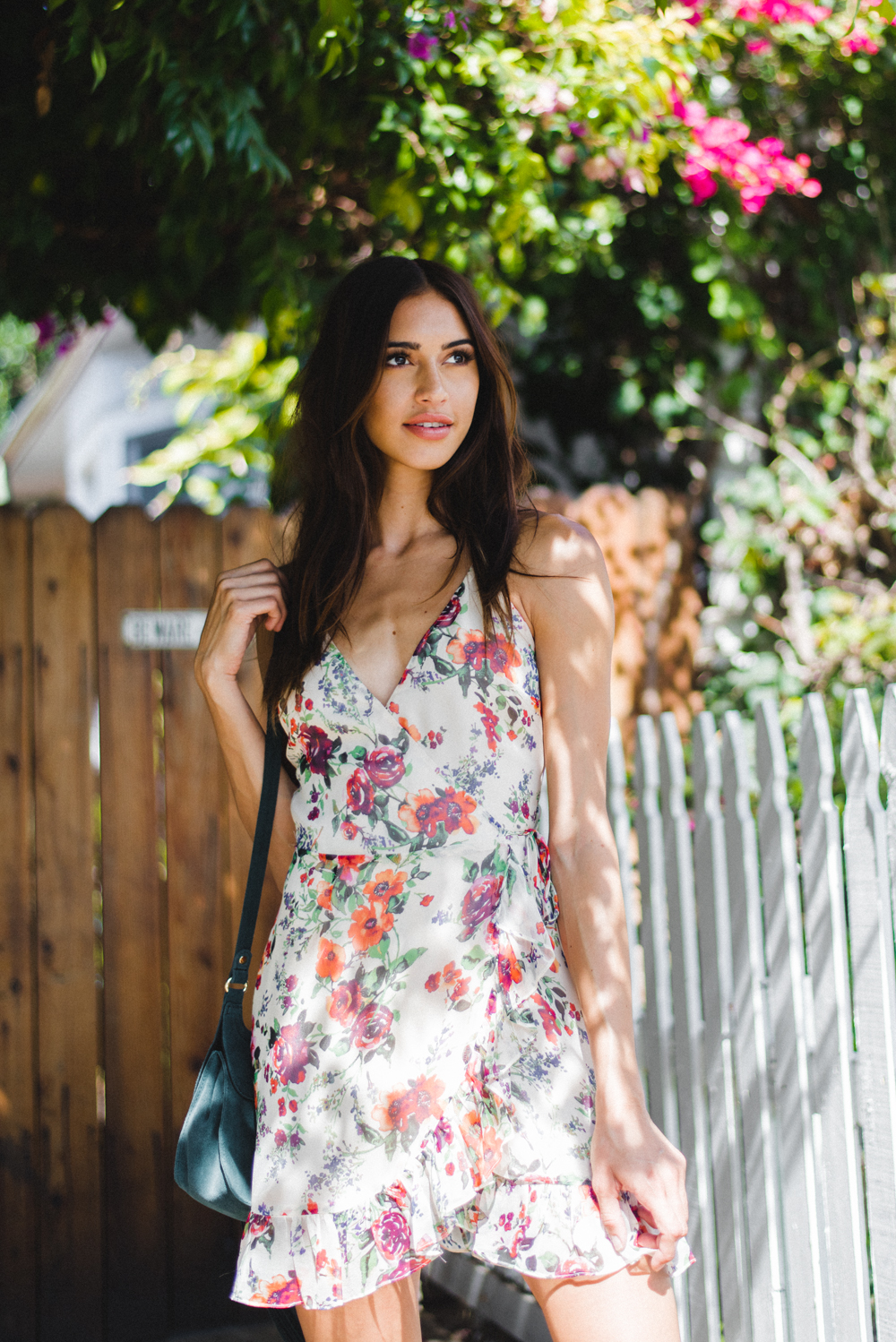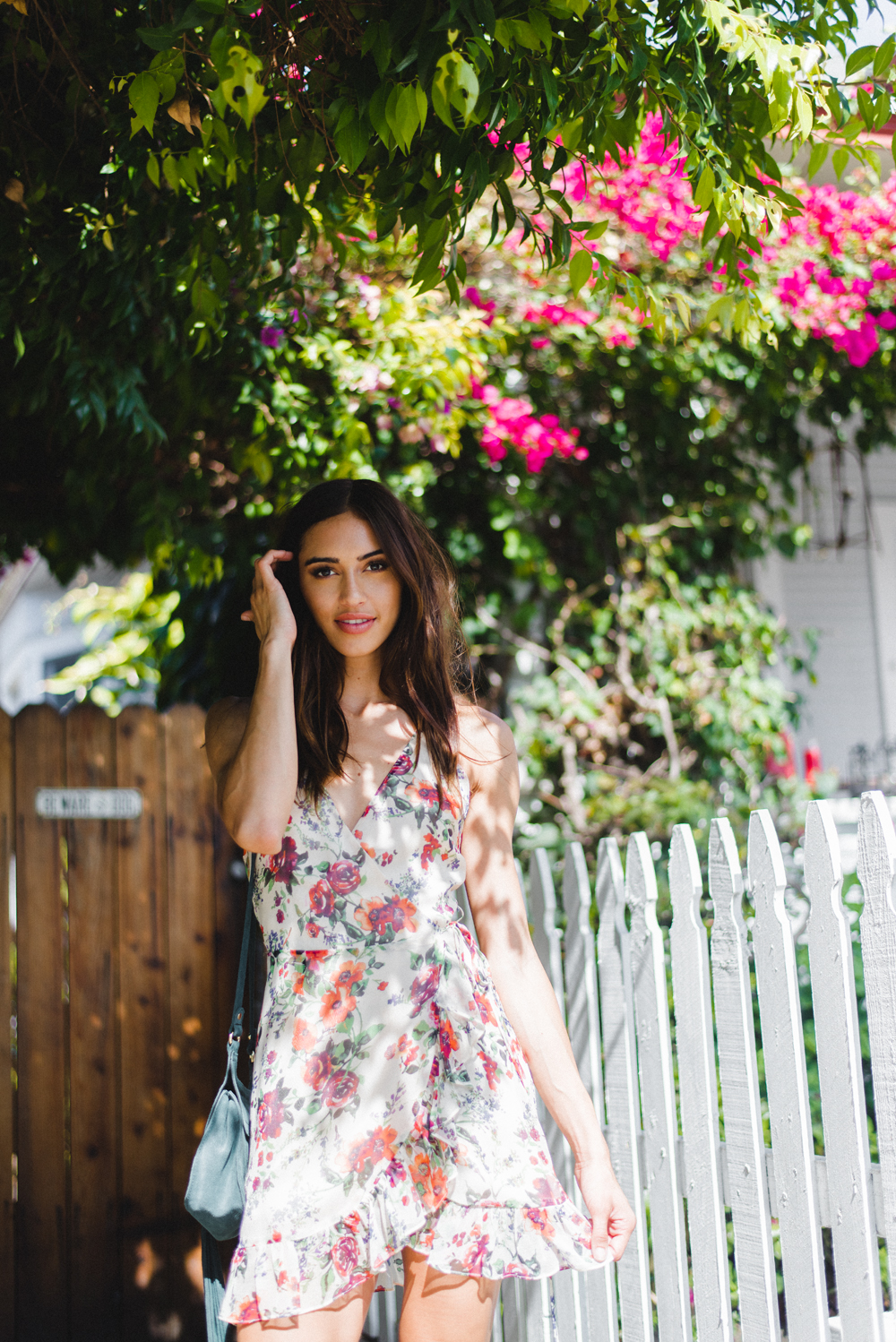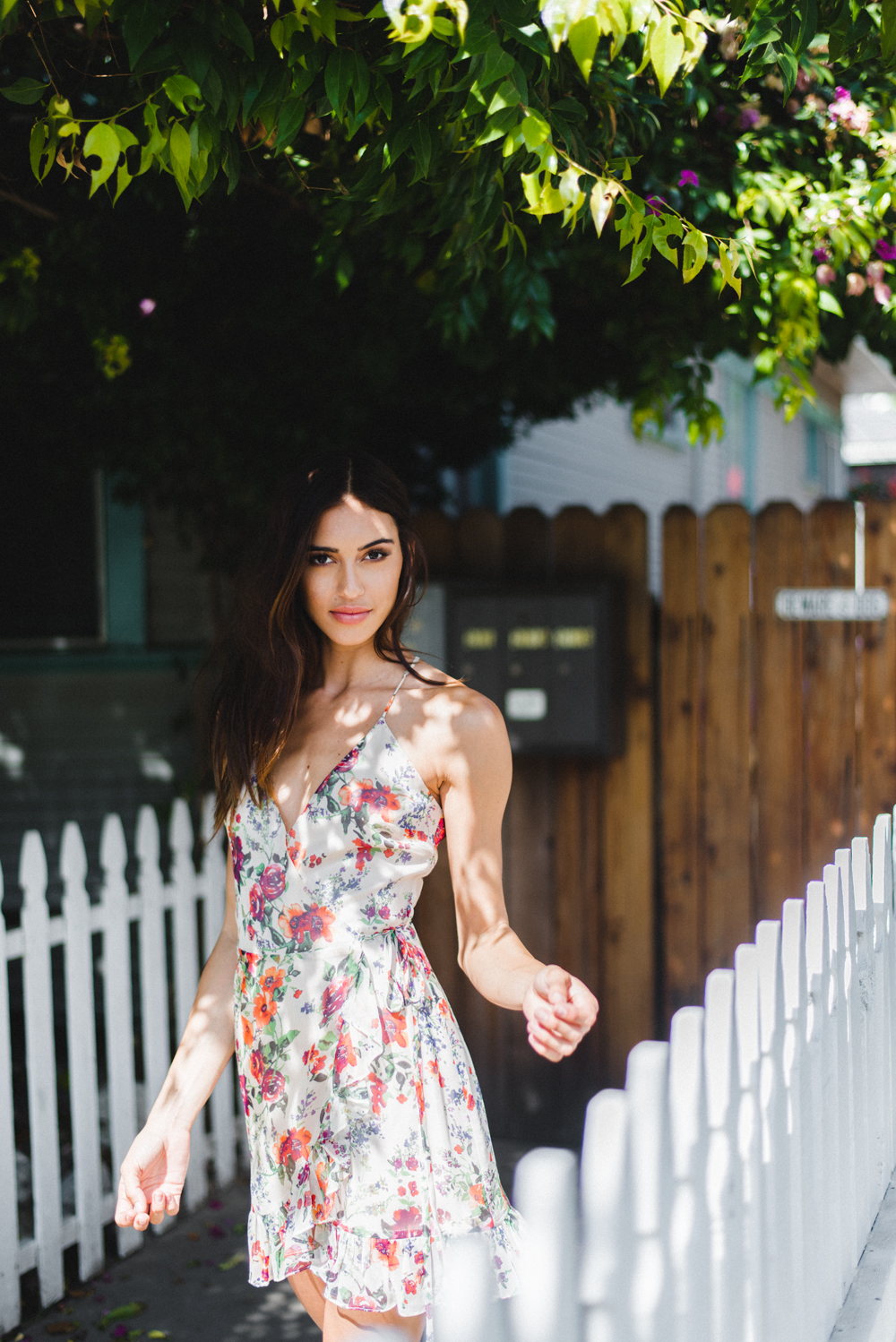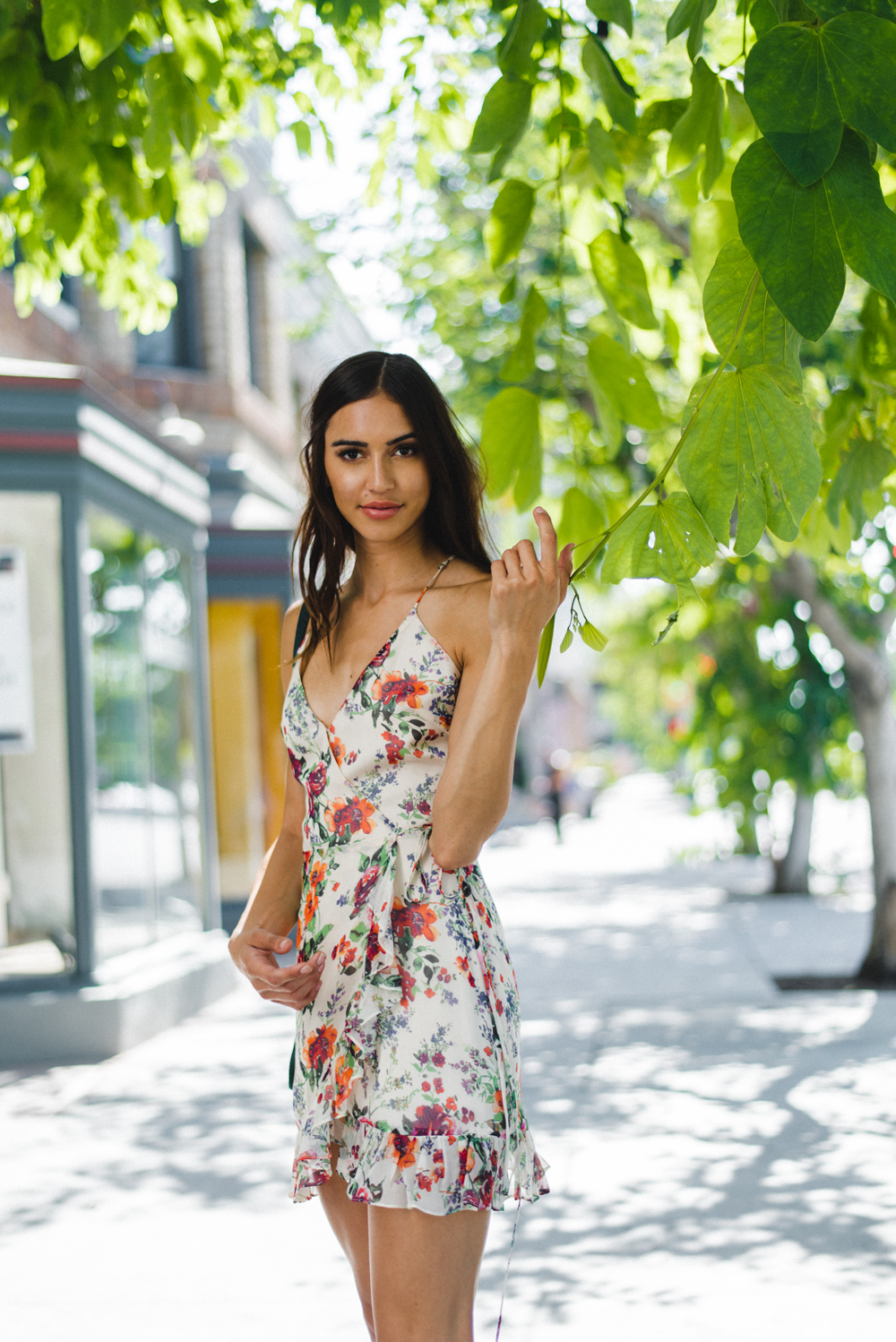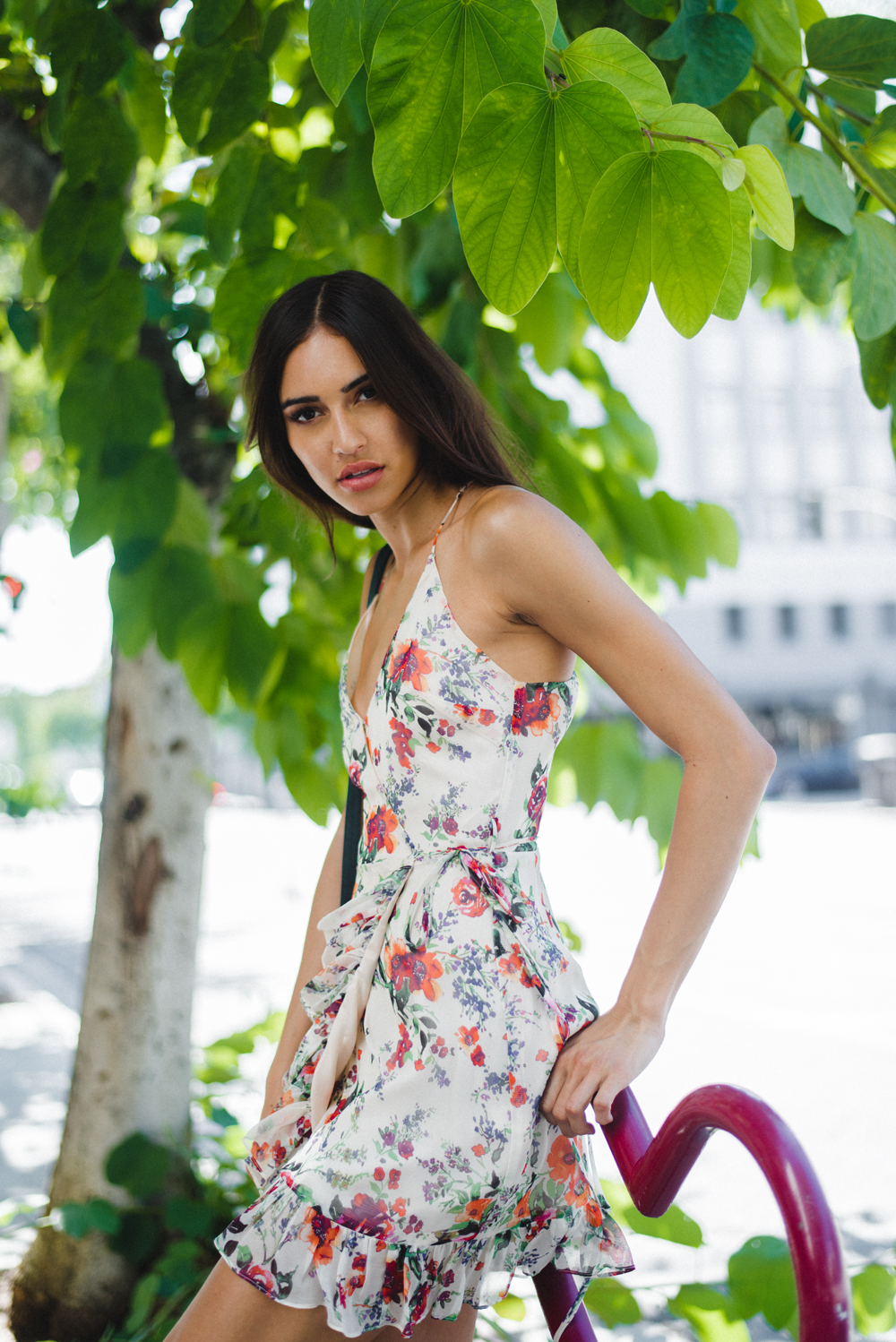 Dress: Lavender Brown from Jeanni Champagne
The Restyle
Tie-front tops, crop tops and off-the-shoulder tops have all been trending. Taking trends and translating them into your current wardrobe is everything. I write all the time about being your own stylist. It's not that hard! There is so much information out there, plus you're reading this right now.
We transformed a simple white button-up shirt into a trending top. Here's how: Step one, with the buttons undone, place your shirt across the back of your shoulders. Step two, button at your bust (where ever you feel most comfortable). Step three, tie where desired. I would start at your waist but again where ever suits you. And last but not least, button any buttons between the top button and the tie. If you're worried about your top slipping, the trick is to add fashion tape on your outside shoulders. This will hold up your top.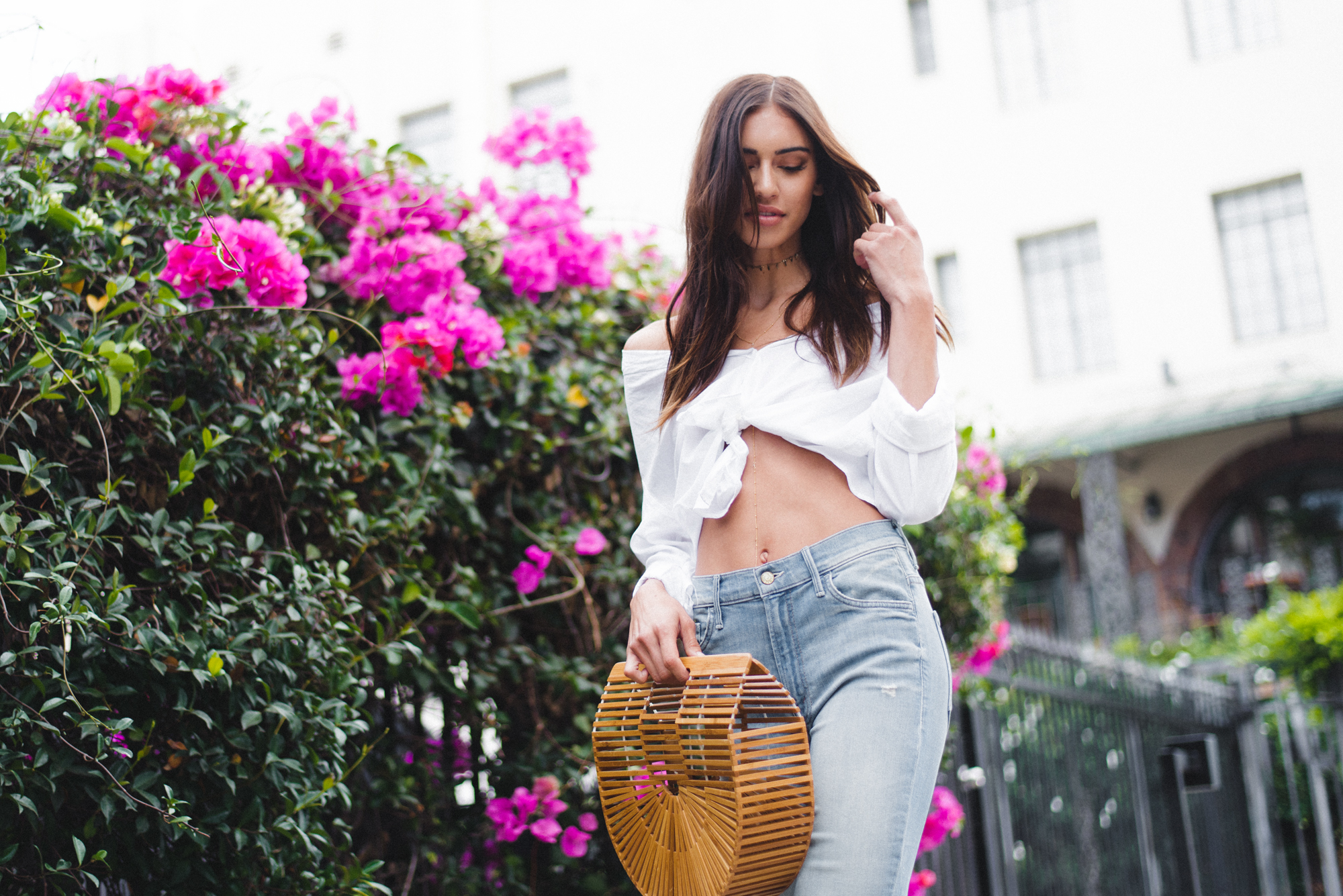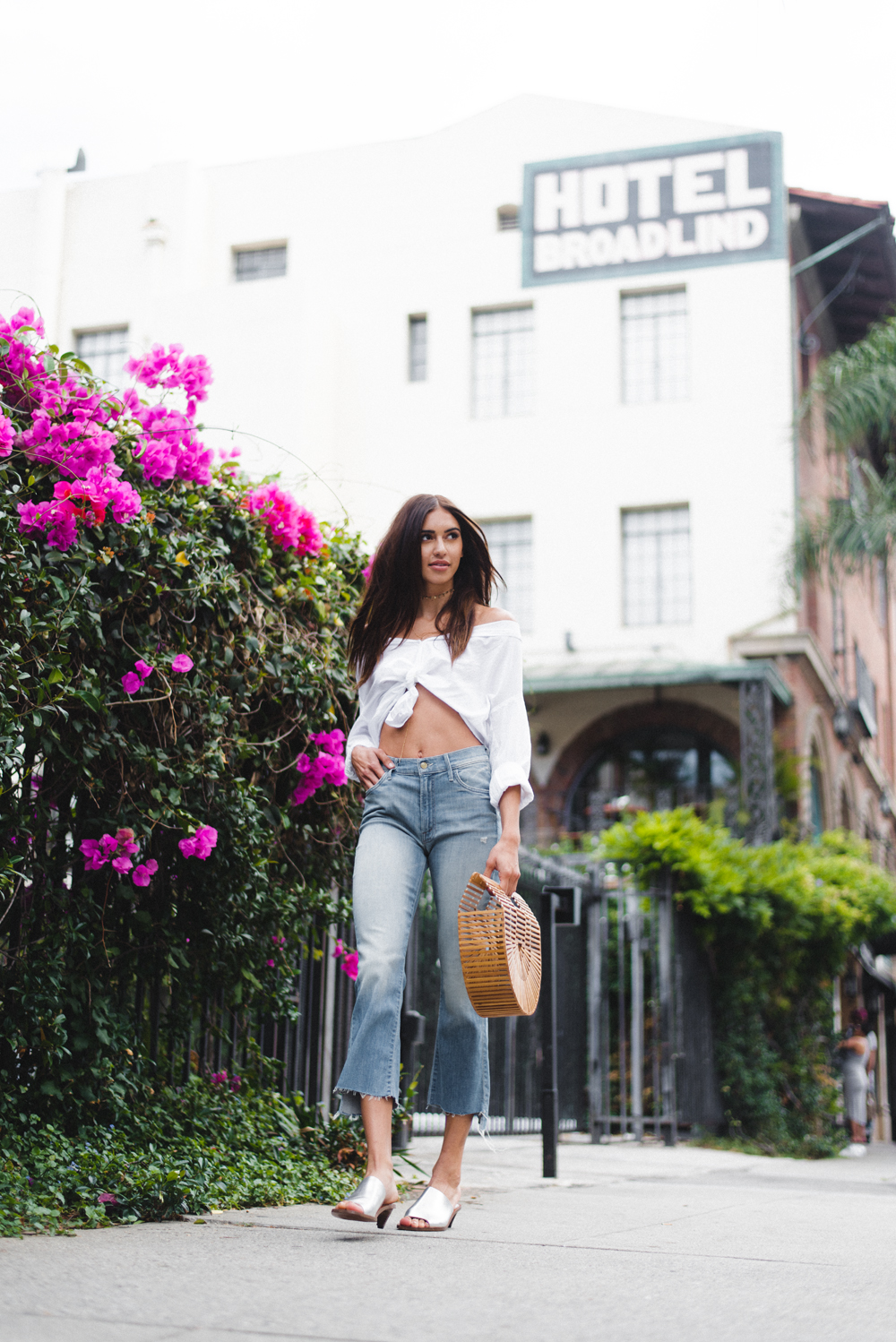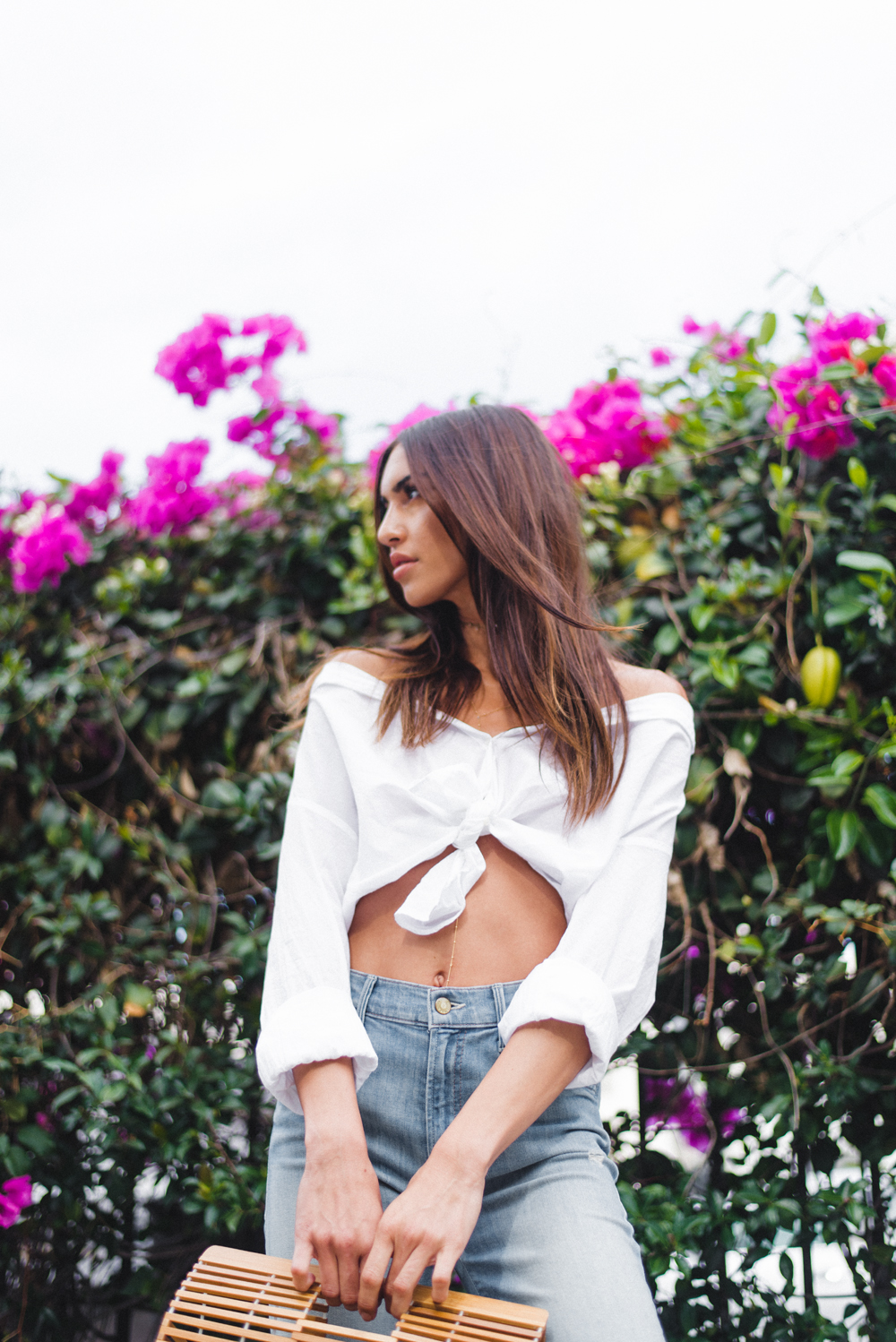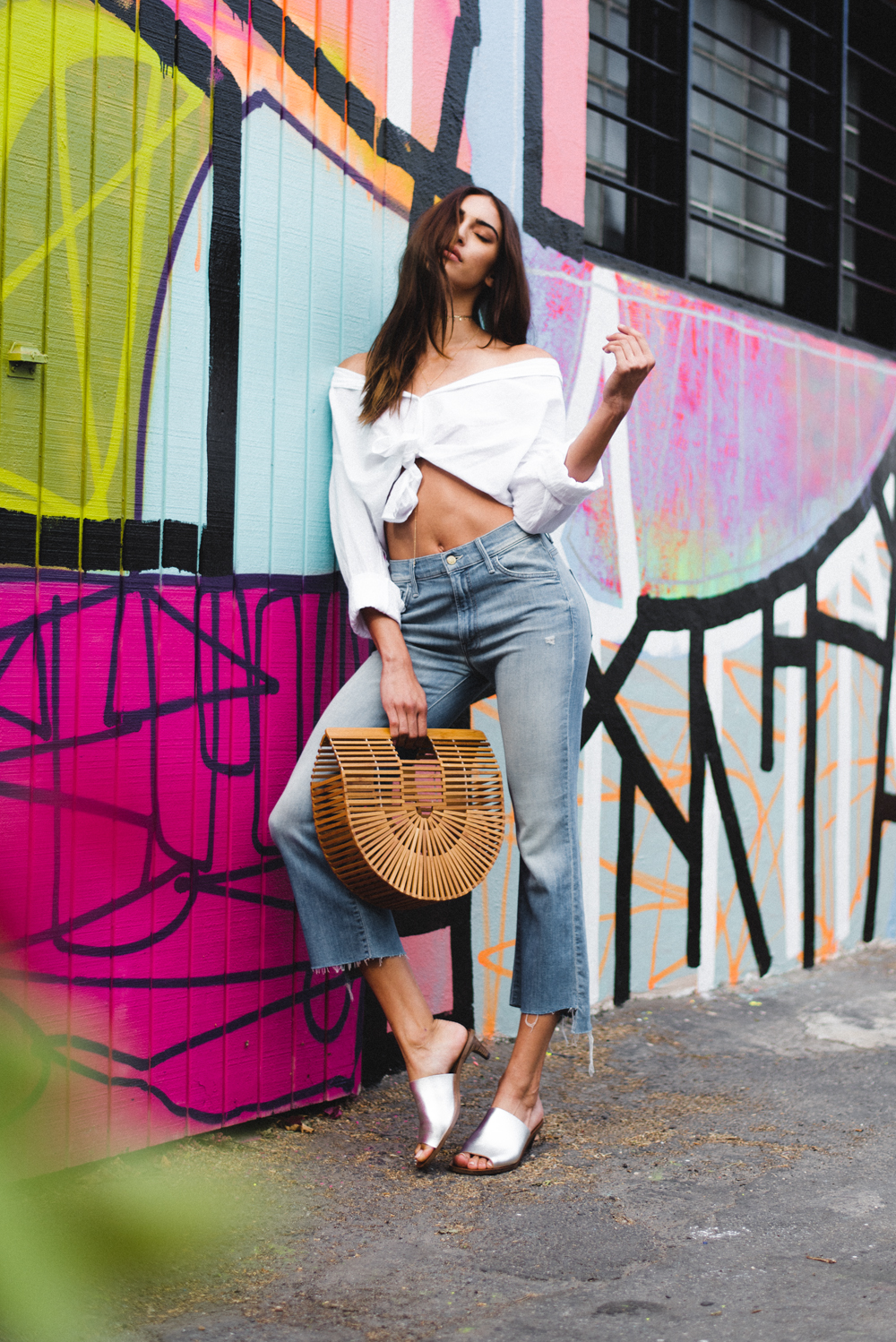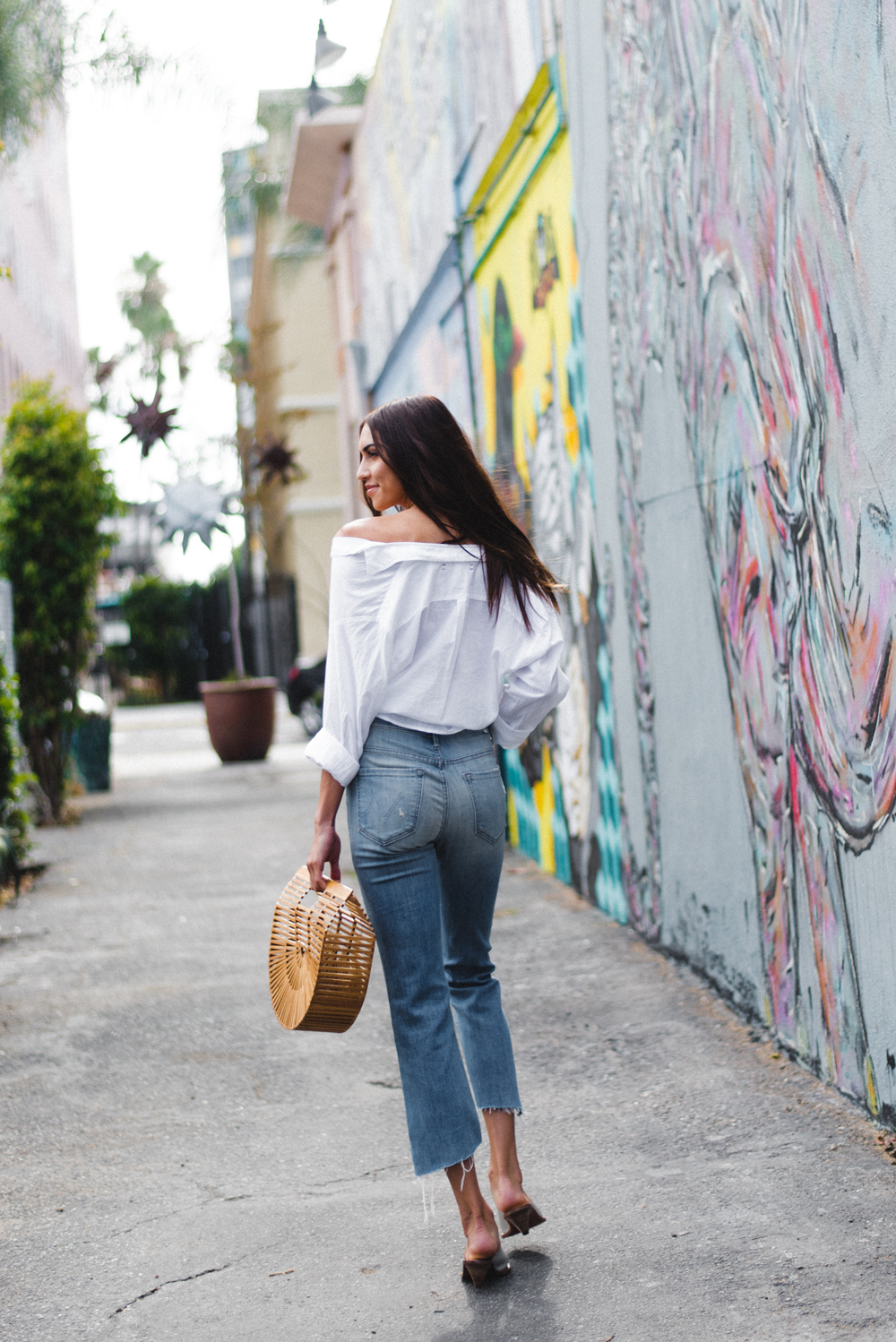 Top: Xirena// Jeans: Mother Denim both via Rococo// Bag: Cult Gaia// Jewelry: Earthy Luxe
Accessories are a MUST!
The more simple your look, the more fun you can have with accessories. Pick an accessory to stand out and keep the rest of the accessories simple.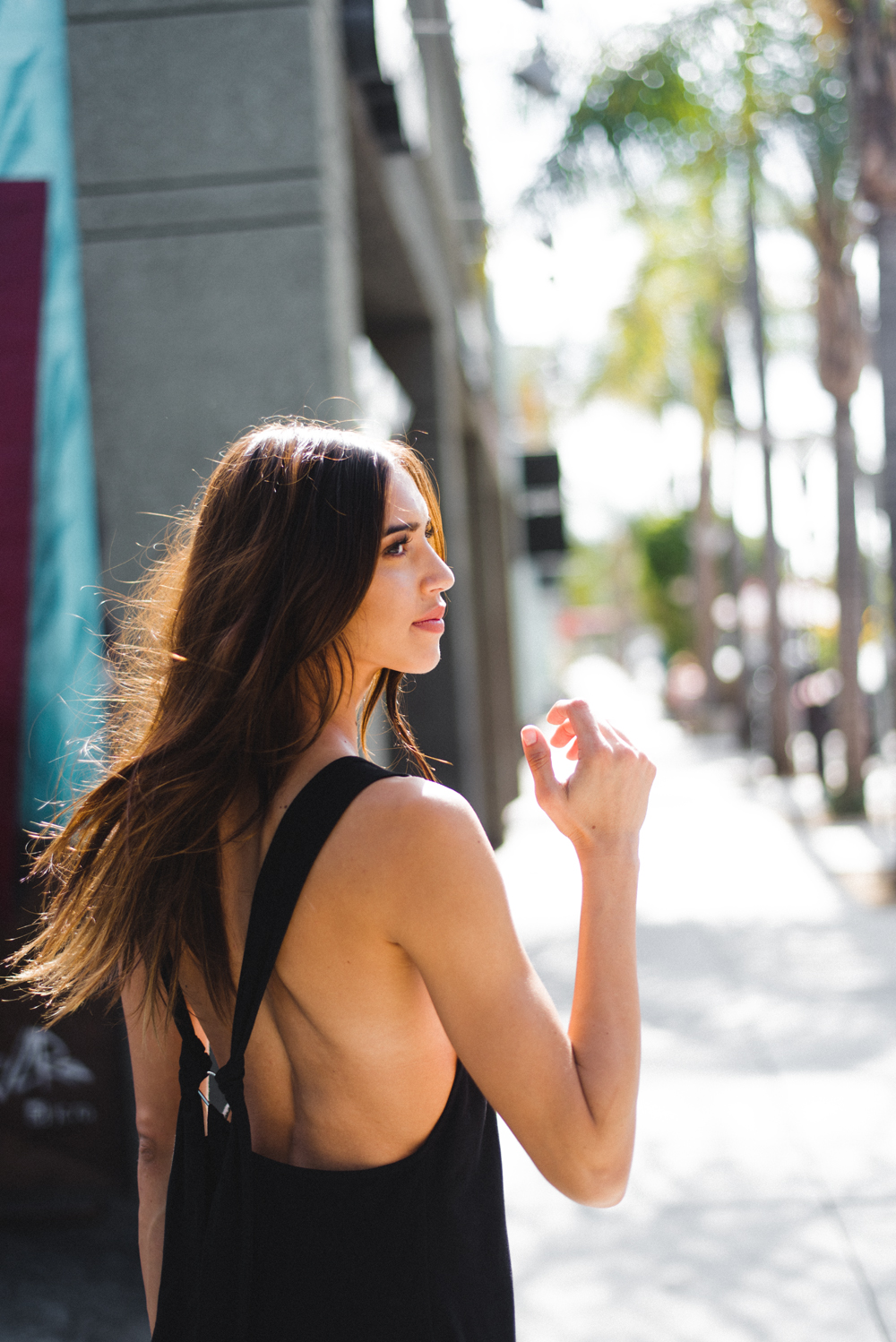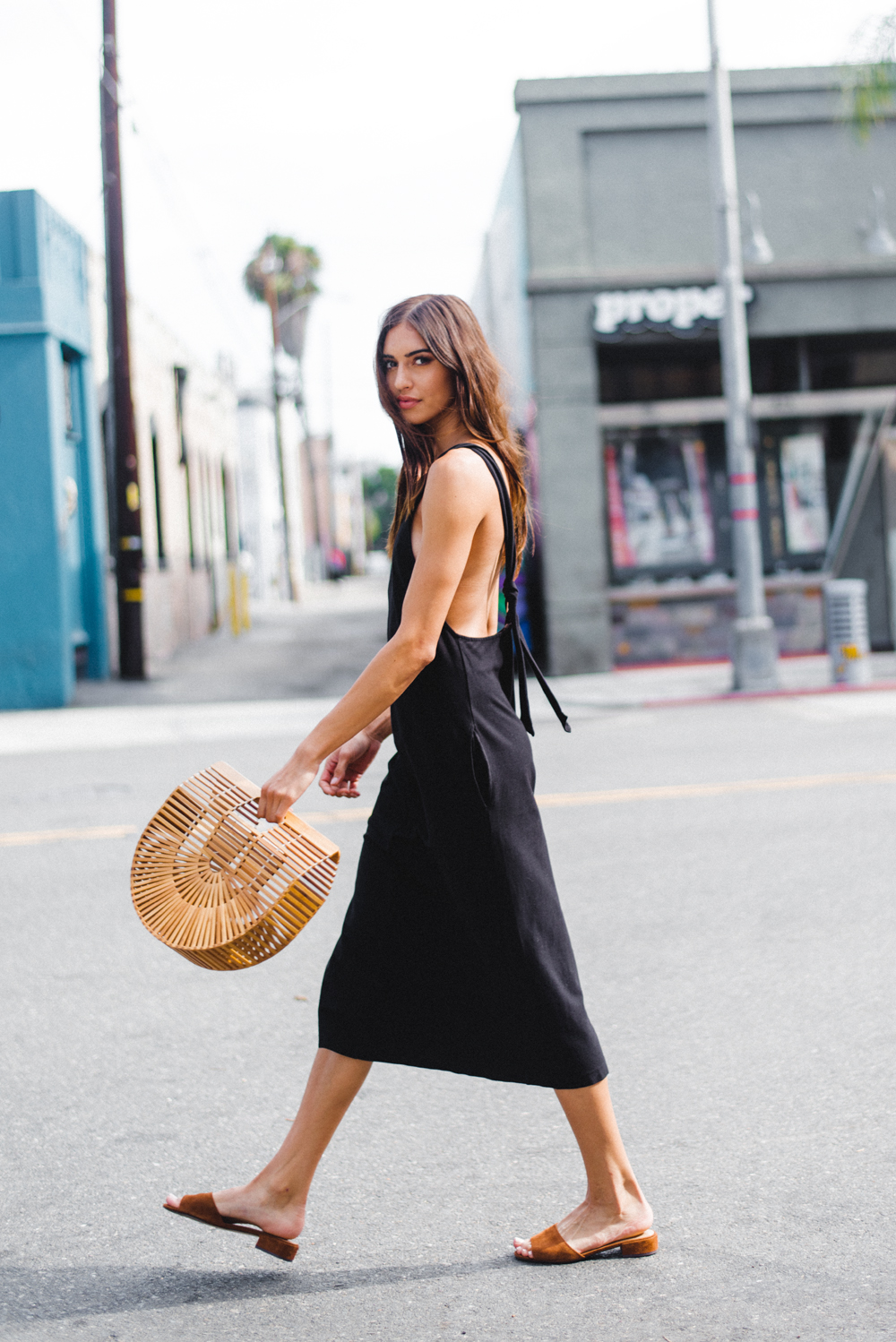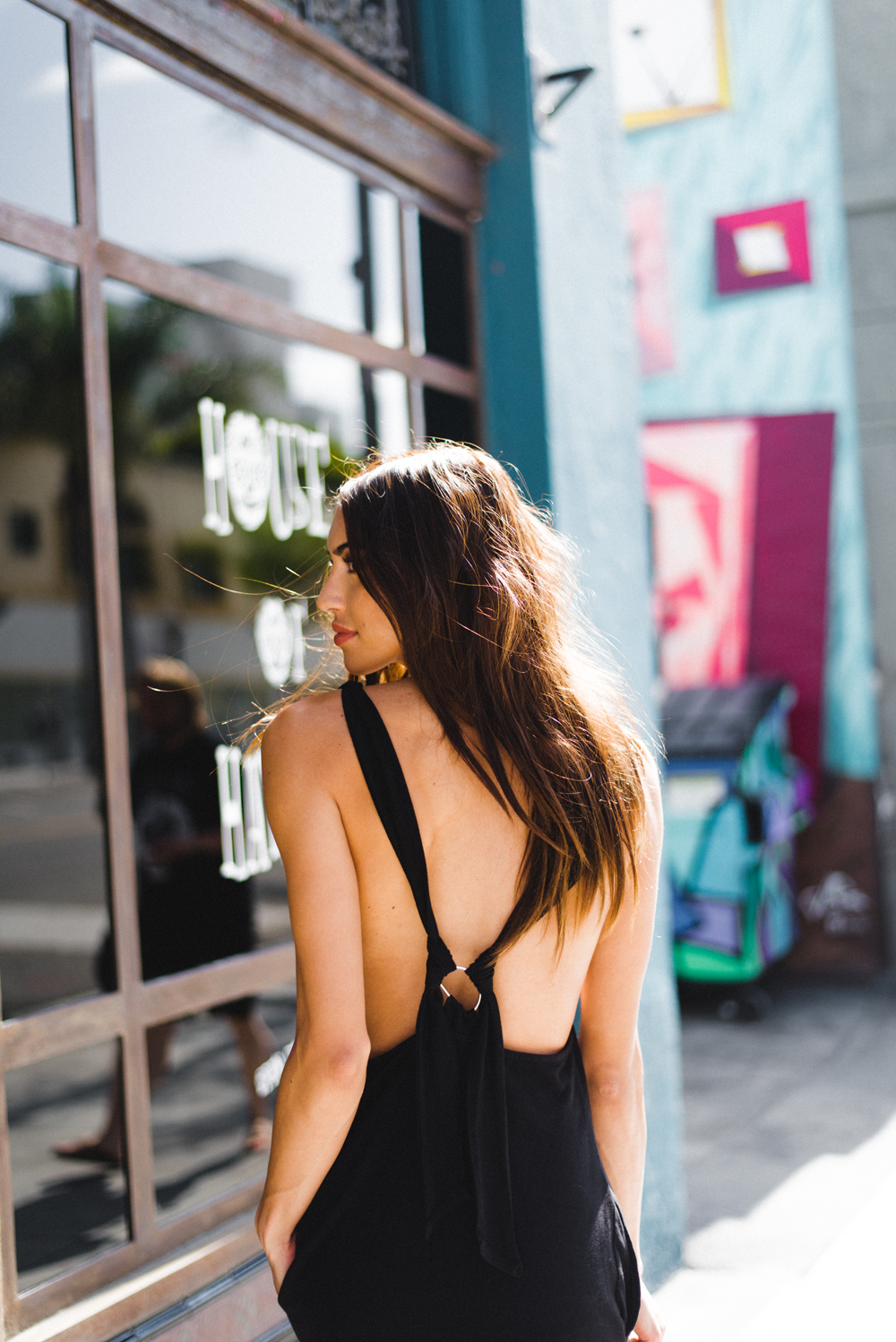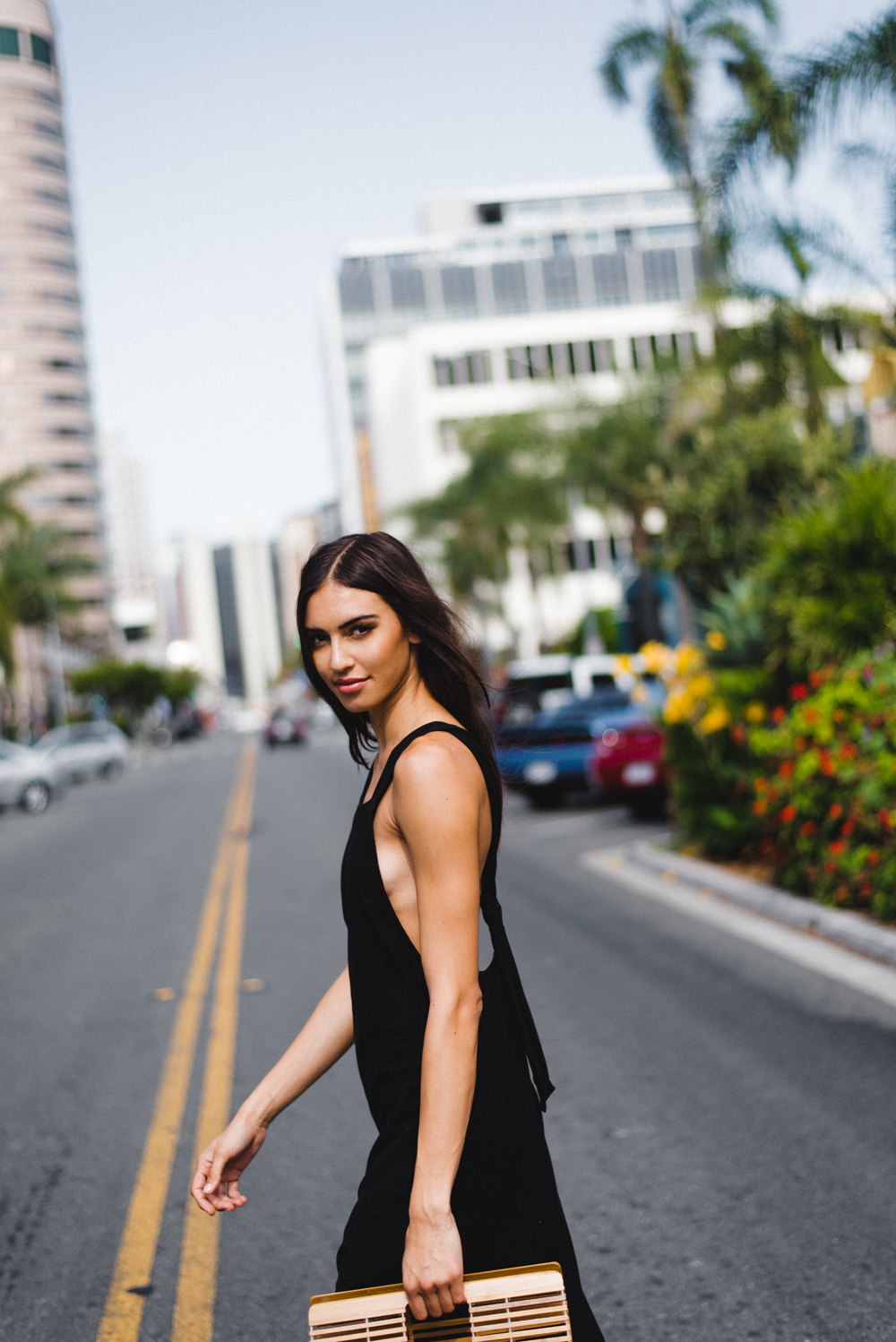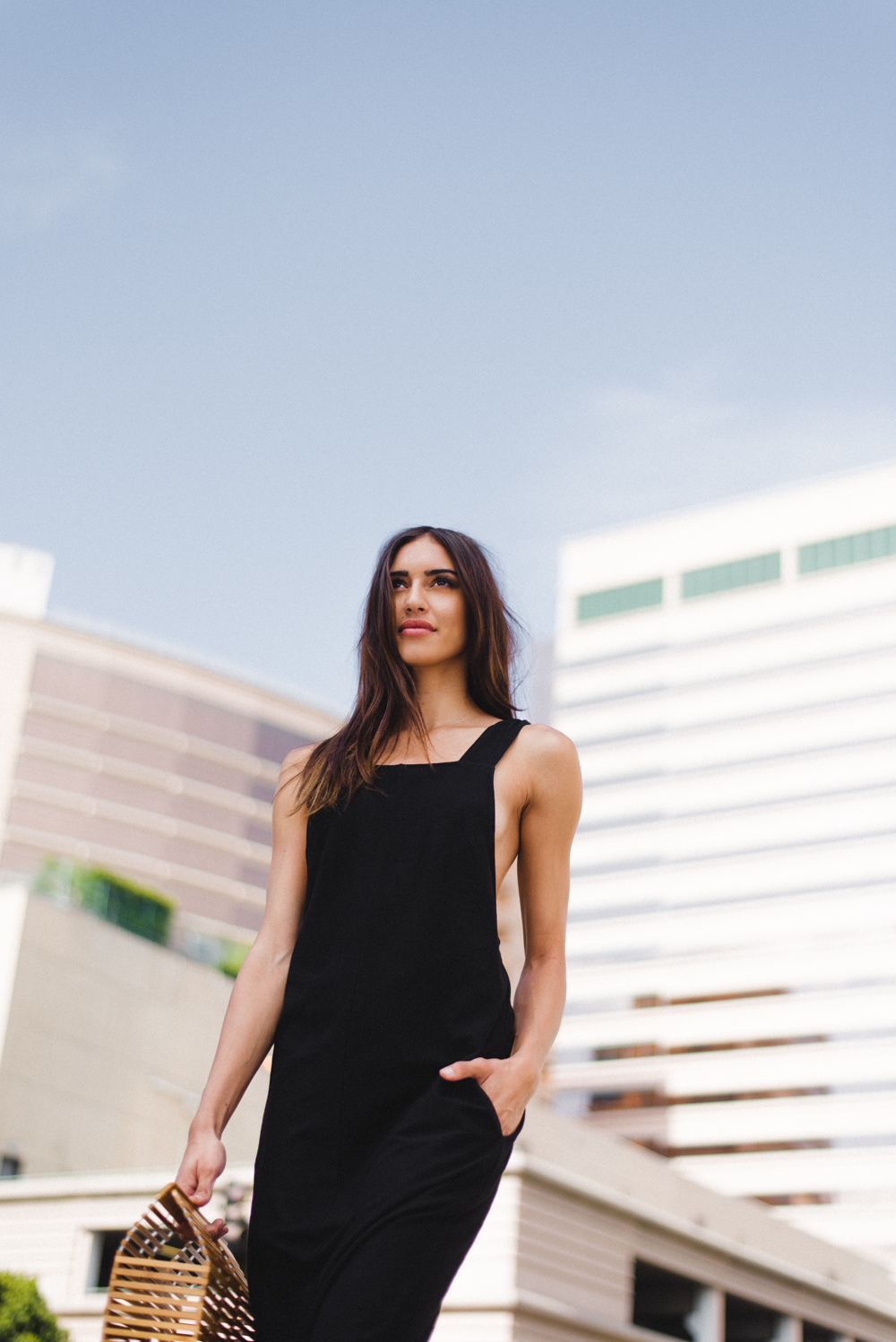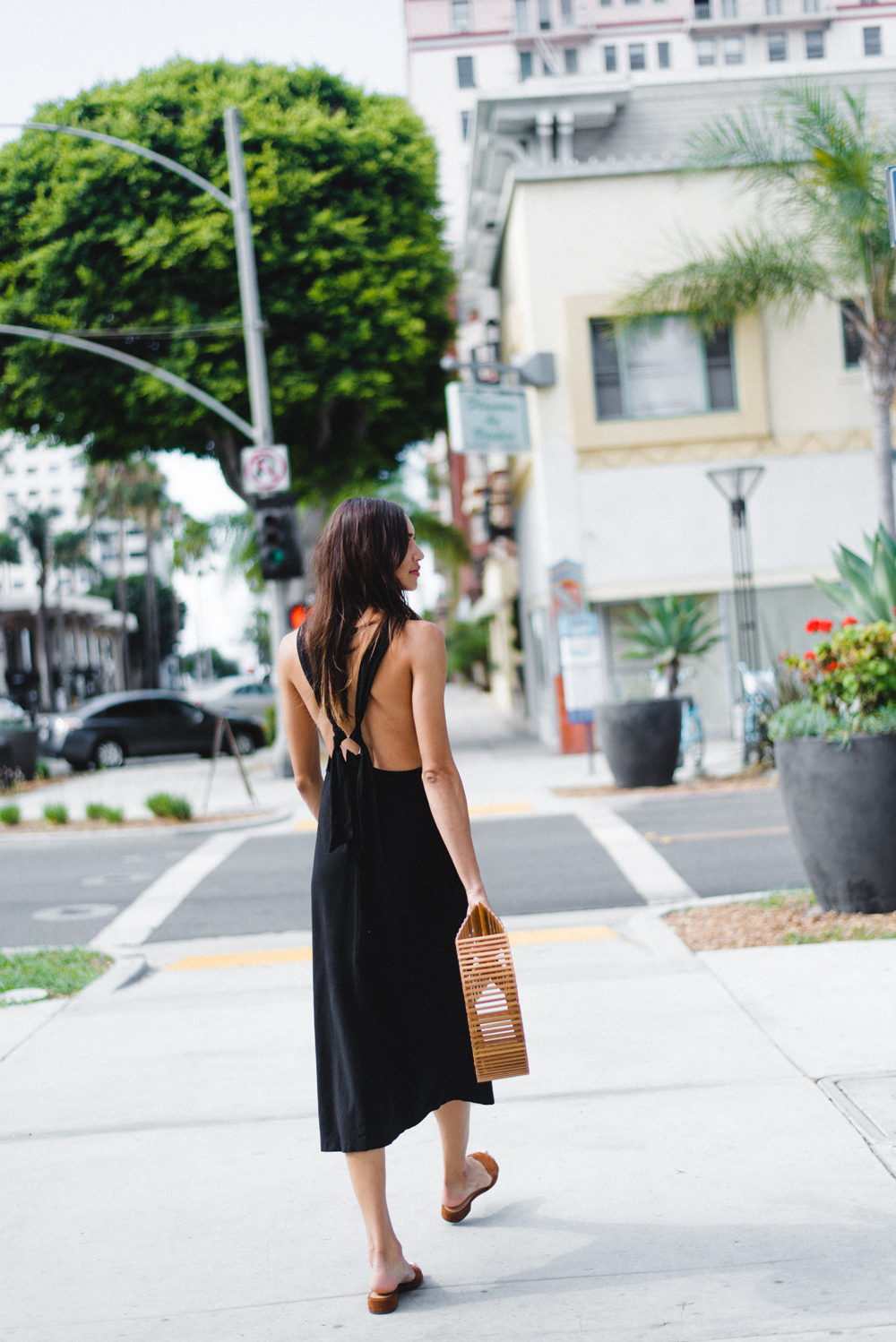 Dress: Errant from Unaffected// Bag: Cult Gaia
The Subtle Mix-up
From mixing prints to mixing feminine and masculine details, mixing styles will always make any look feel modern. We love the all American color palette of black, white and denim in a whole new combination. This look combines so many opposing styles without being obvious. Which is why is a cool look. This look has pulled in a western vibe, ruffles, mens wear, embroidery and mixed prints. Style is all about balance and scale. If you master these two style principles your style will always be ahead of the curve.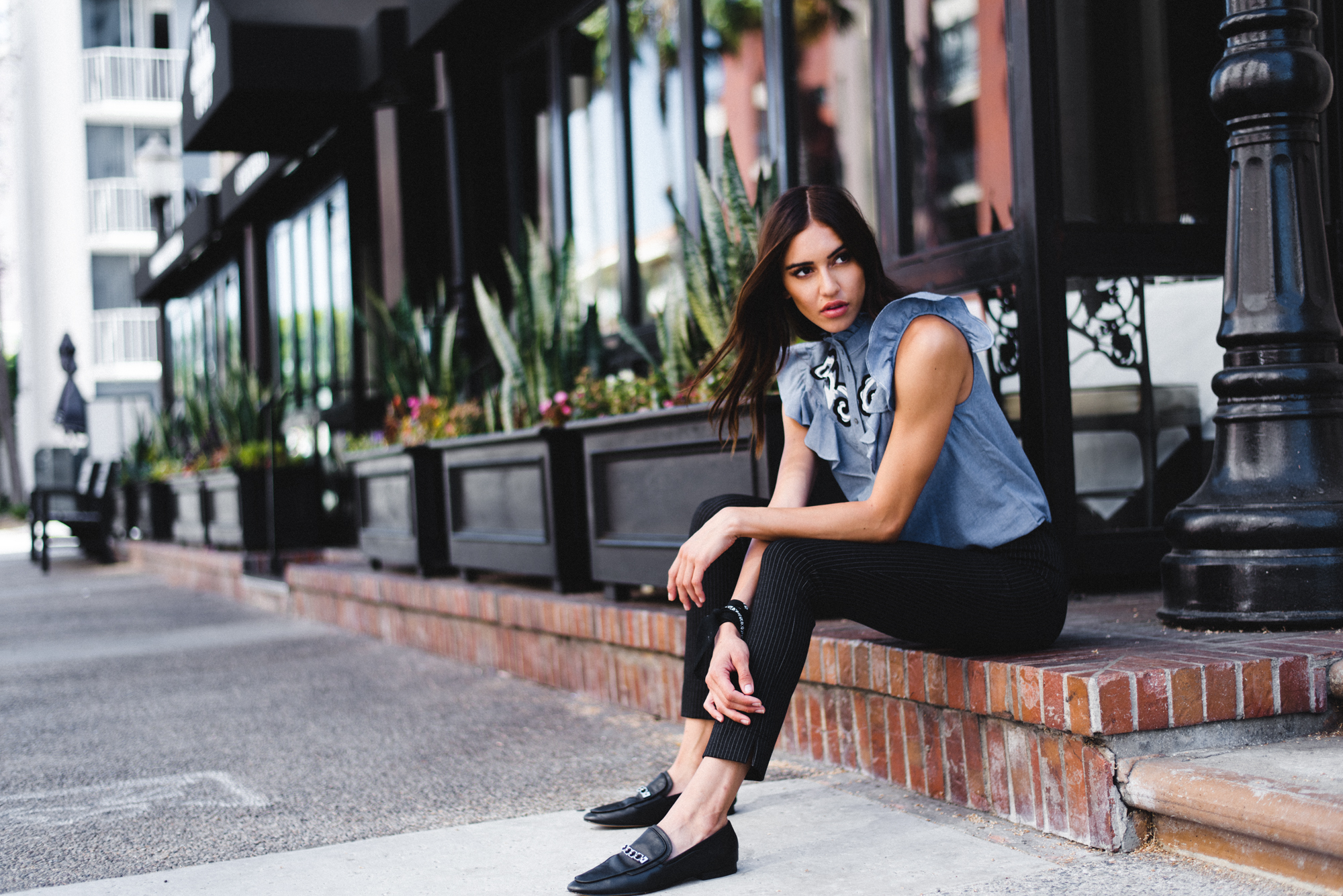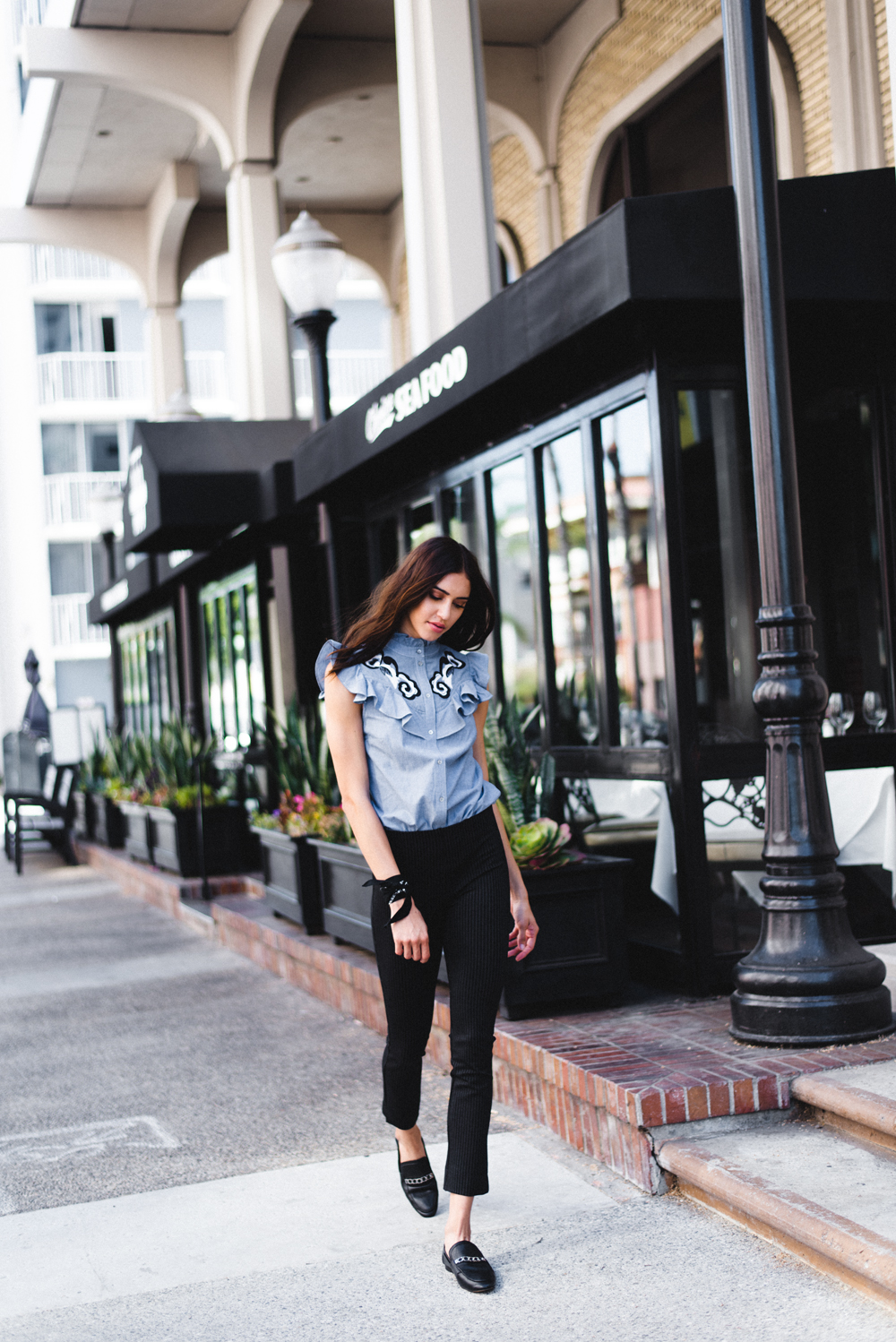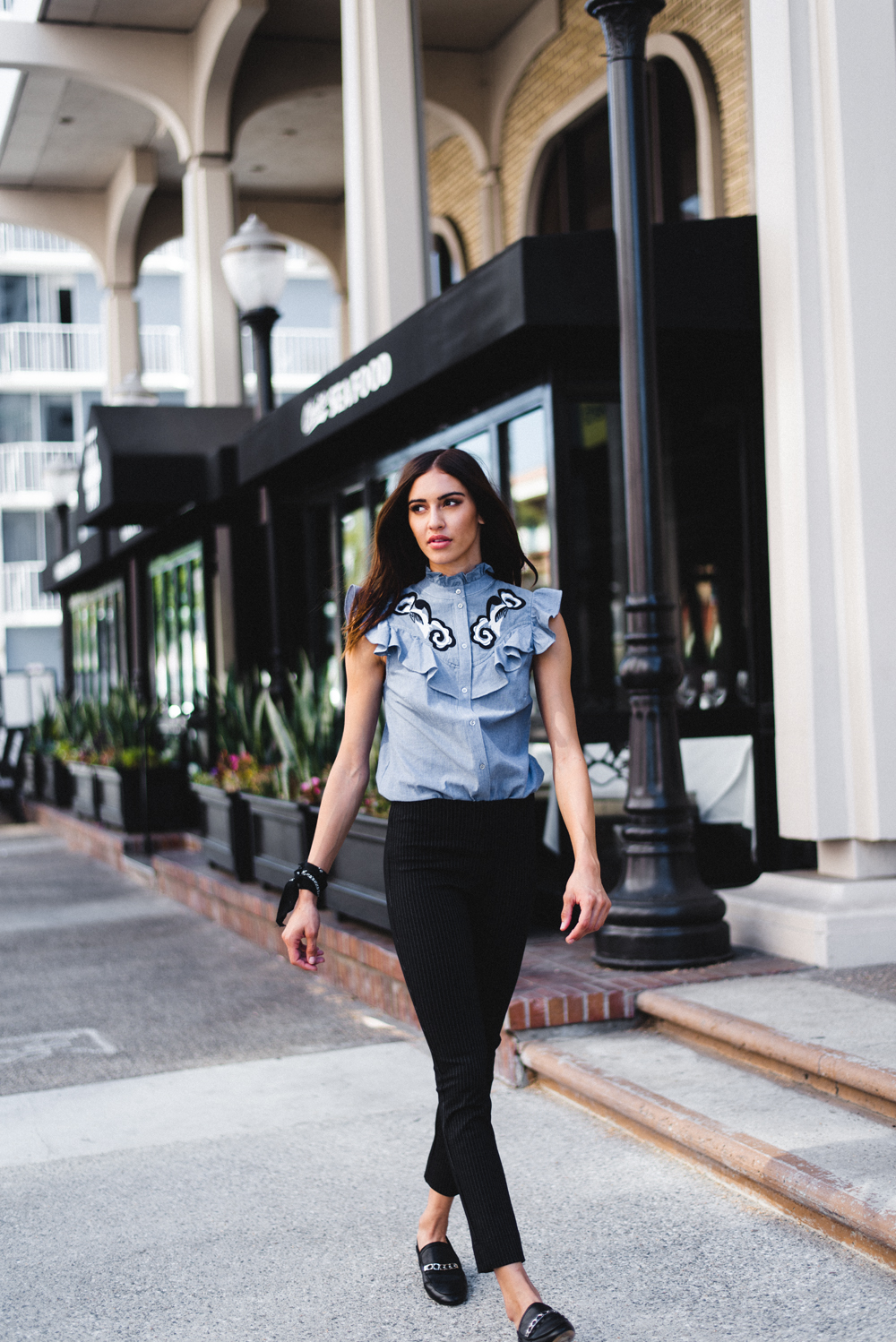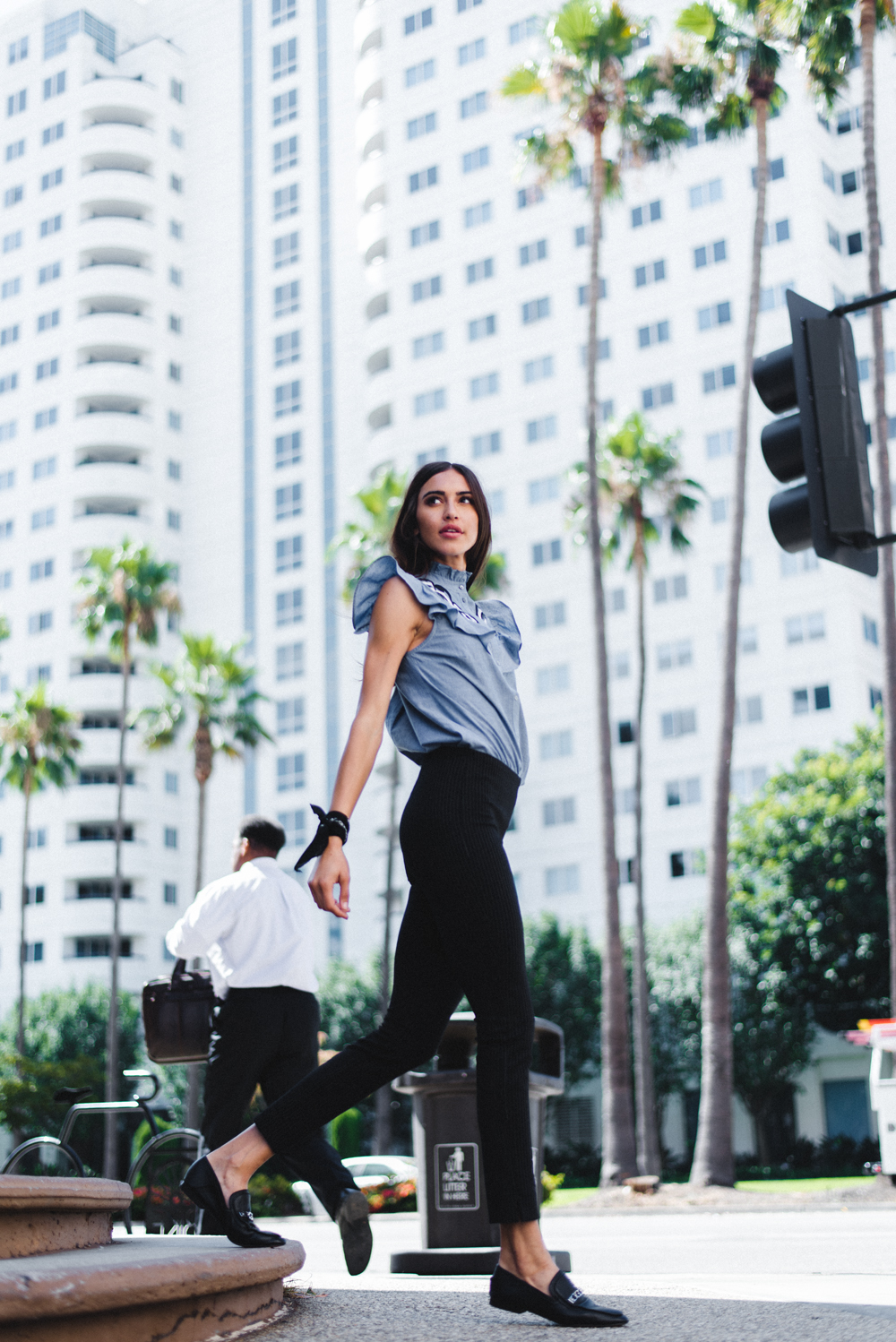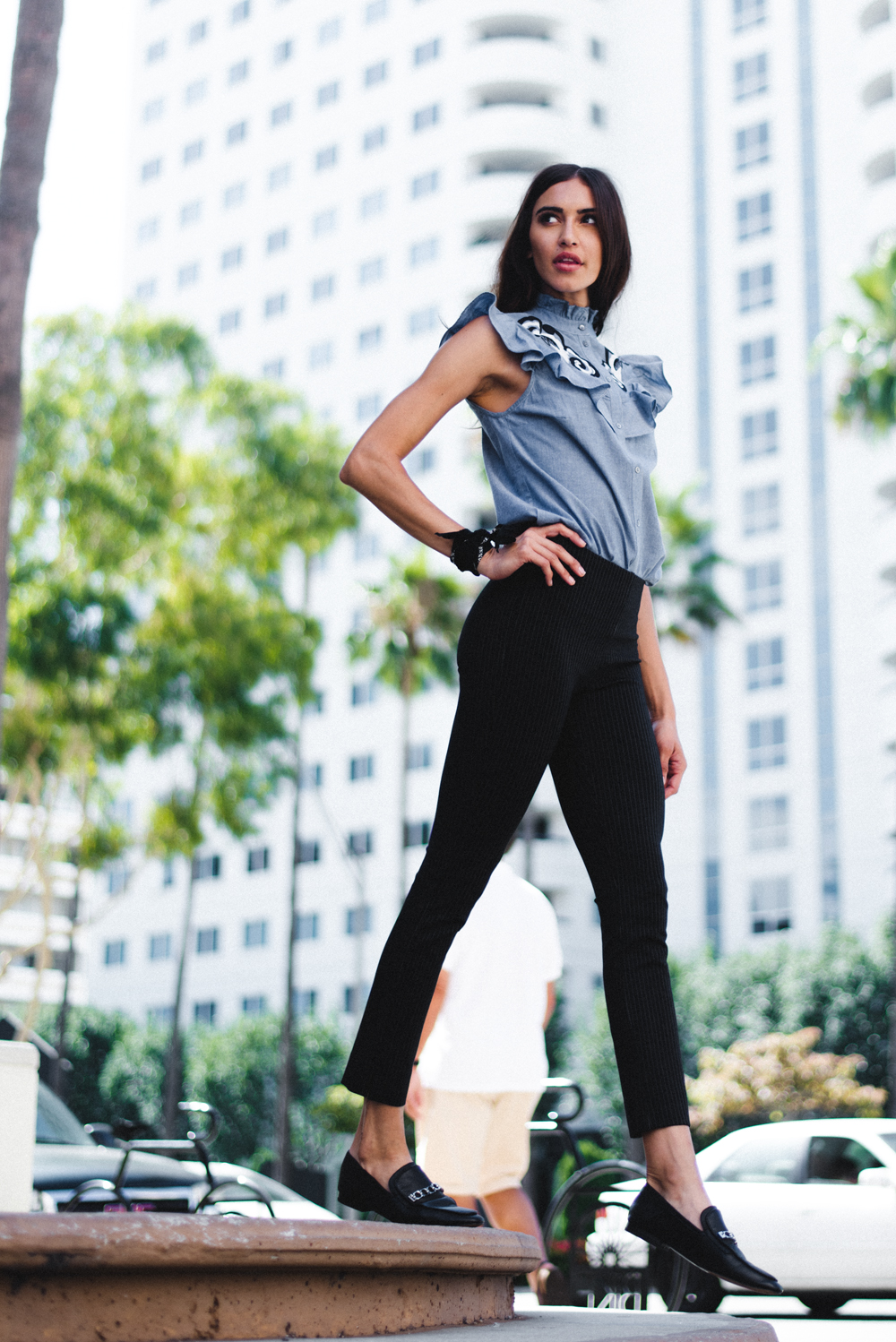 Top: Parker//Pant: Joseph Ribkoff all from Jeanni Champagne
CREDITS
Model: Kaylenne McClure// Photography: Rachael Dickens// Hair: Amber Robbins// Make-up: Kelly Collins// Styling: Rachael + Natalie Dickens