90's Inspired Pajama Dressing
I am a huge fan of pajama dressing! I can't seem to stop filling my closet with lace camisoles and slip dresses. When I came across this lace tank, I knew I had to have it. I paired it with high waisted mom jeans and a white tee to give it that 90's inspired feel. From the music to the fashion, I'm a total nineties girl at heart. Naturally…I grew up in that decade. My all time favorite TV show is Friends, and if I could dress like Rachel Green in seasons 1-3 every day of my life, I would.
When 90's inspired fashion started coming back around, I must admit, I was a little nervous but super excited at the same time. It could go so right.. or so wrong! The key is to find those 90's inspired elements you loved most and find a way to incorporate them into your modern day wardrobe. For instance, adding a tee underneath a slip dress or camisole, like I did with this look. Same with chokers; they where a huge trend back then, and again today we can't get enough. If you're not interested in a head to toe throwback, adding accessories from any decade you love is a great way to achieve the vibe without being too literal.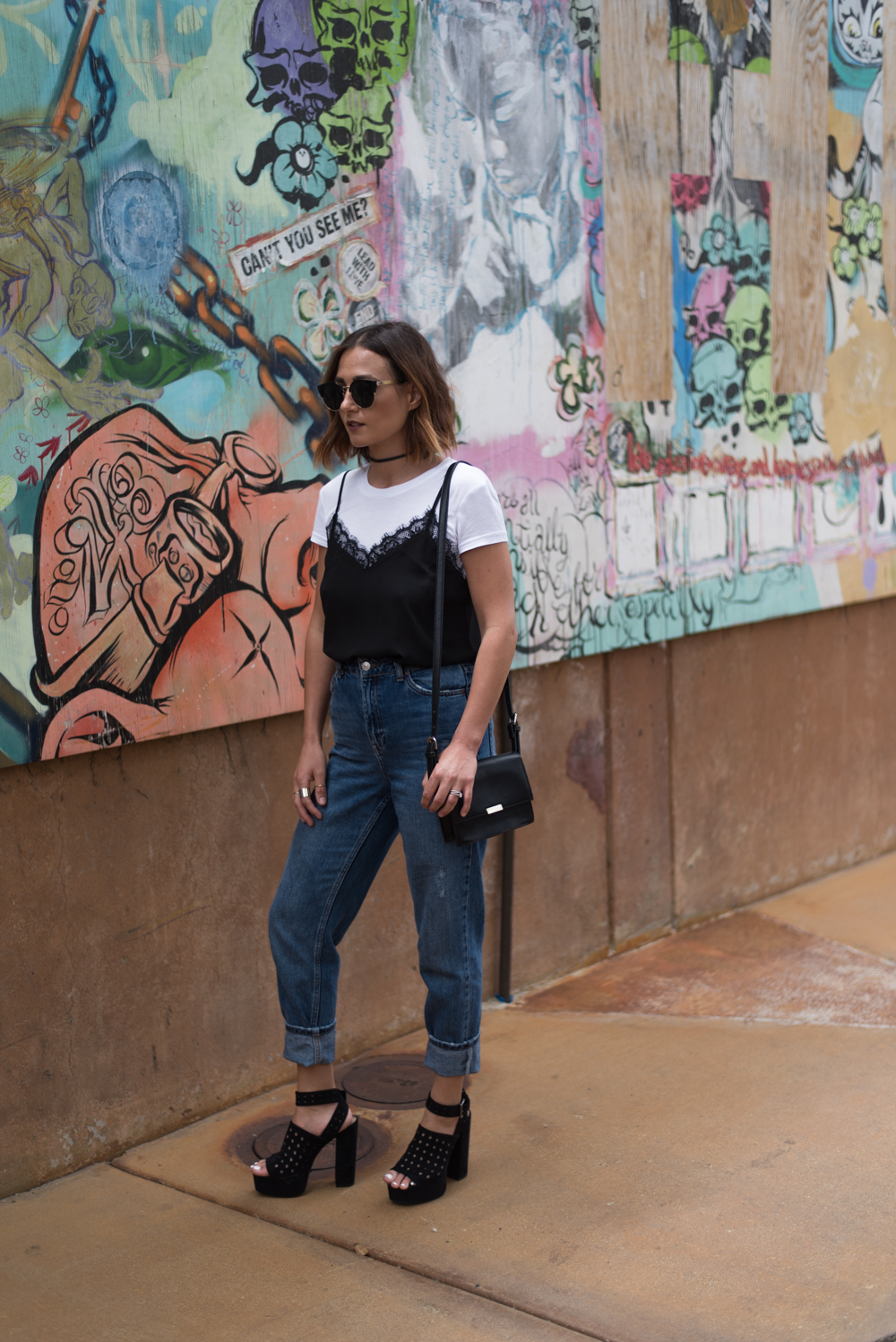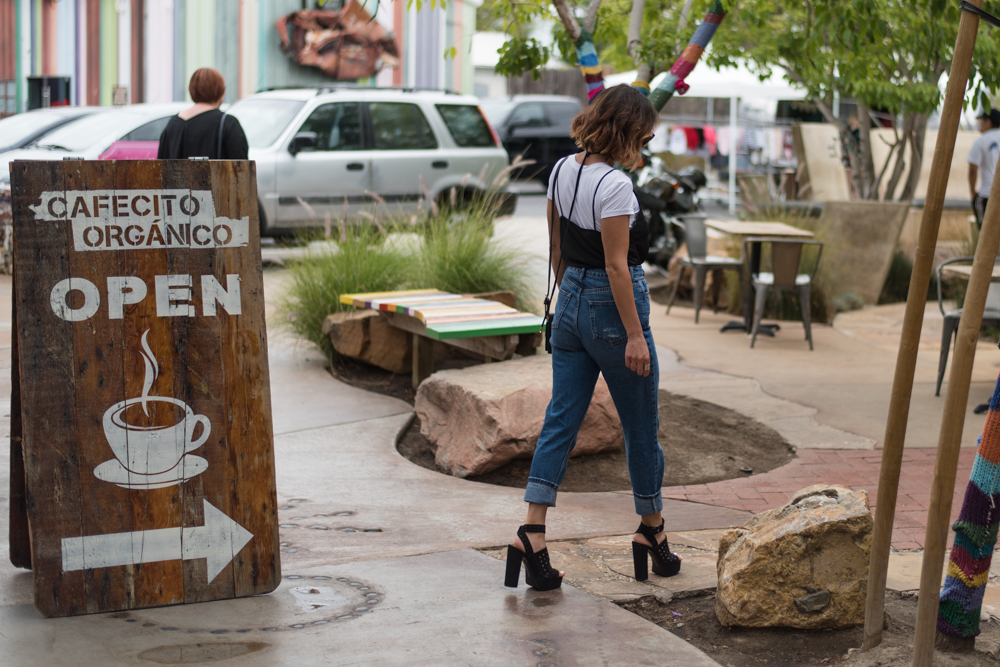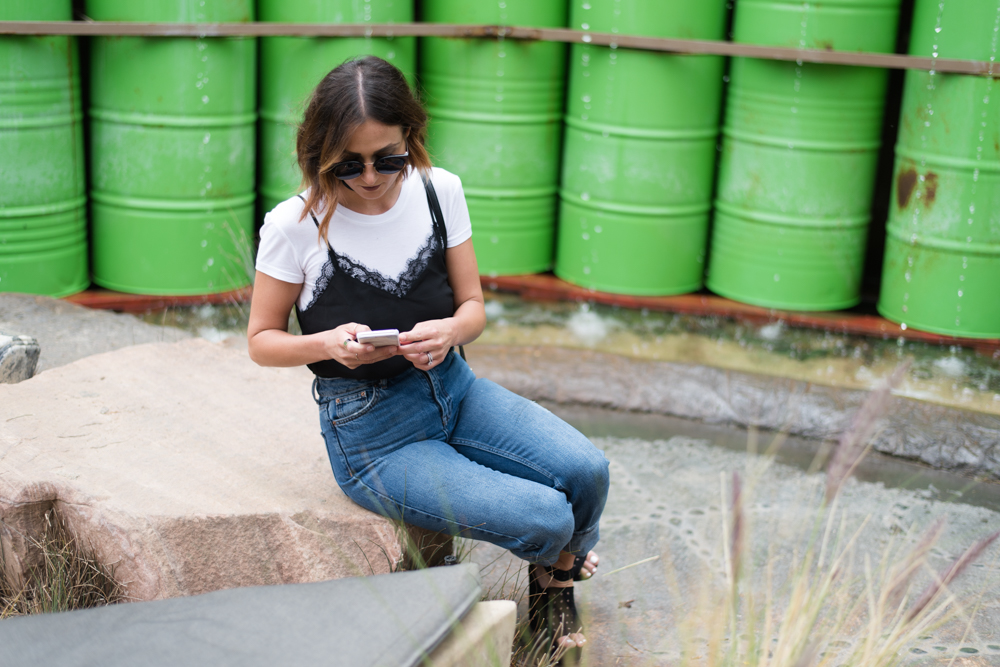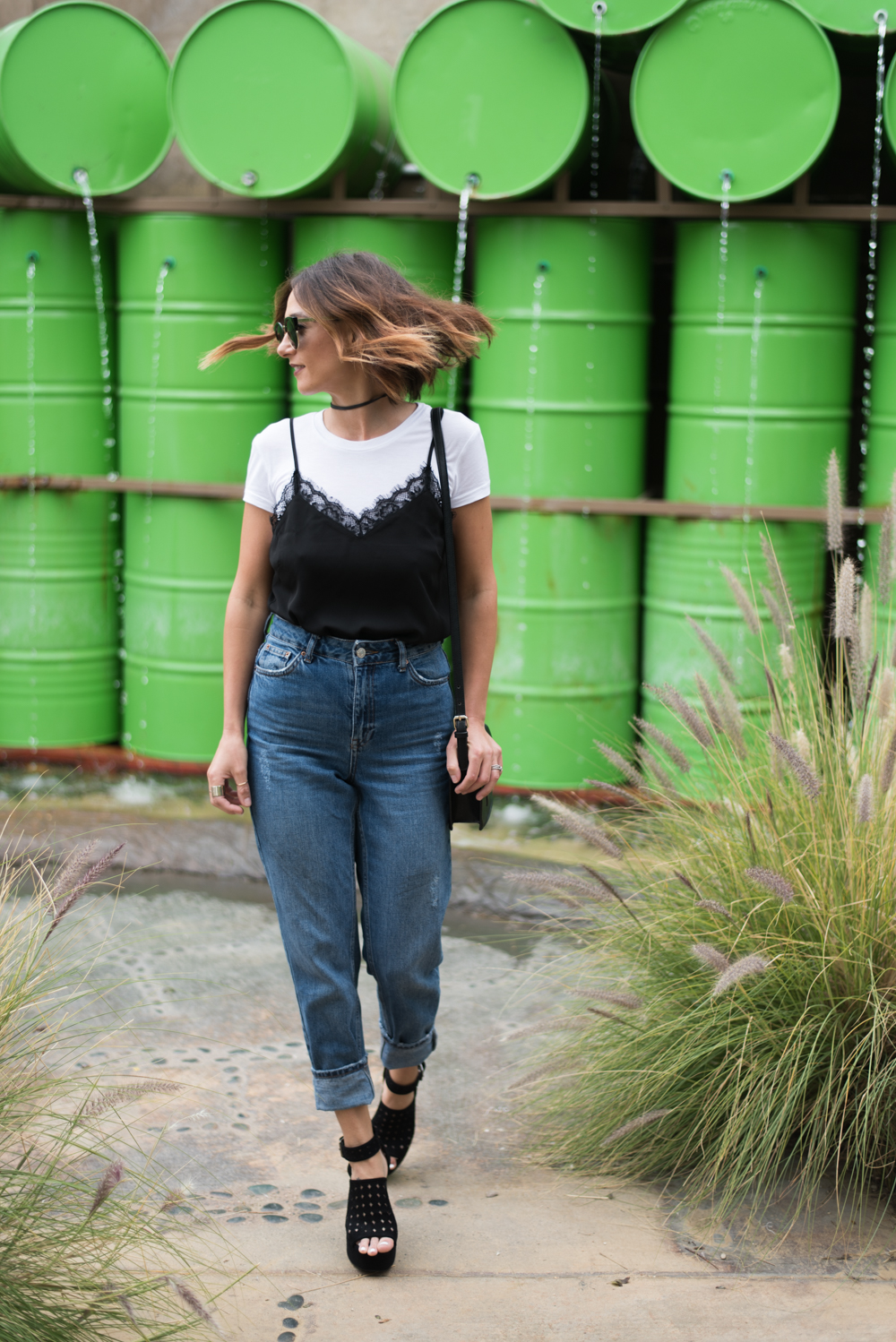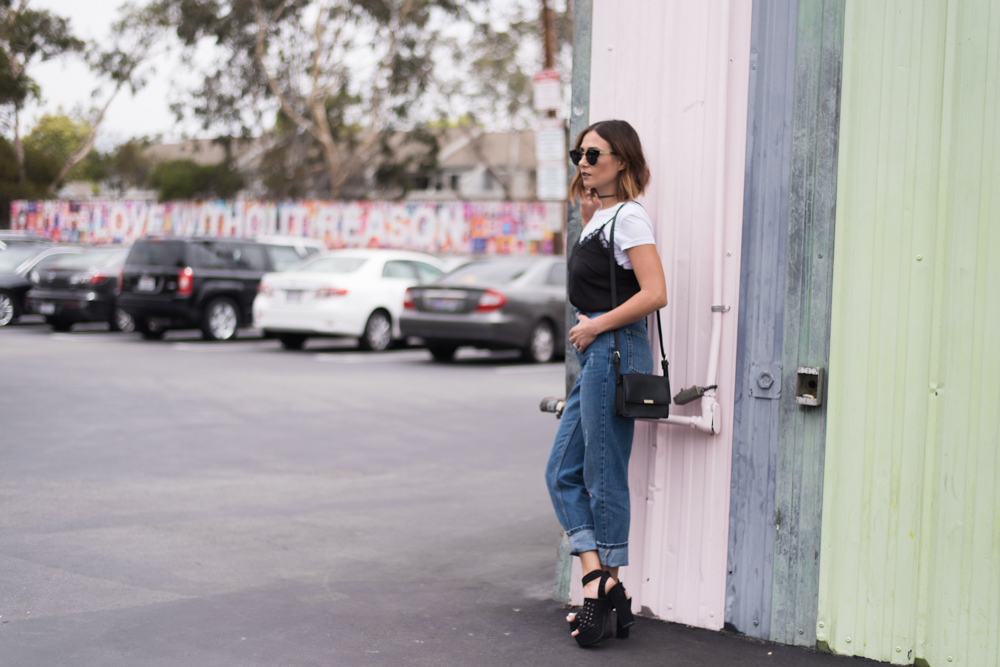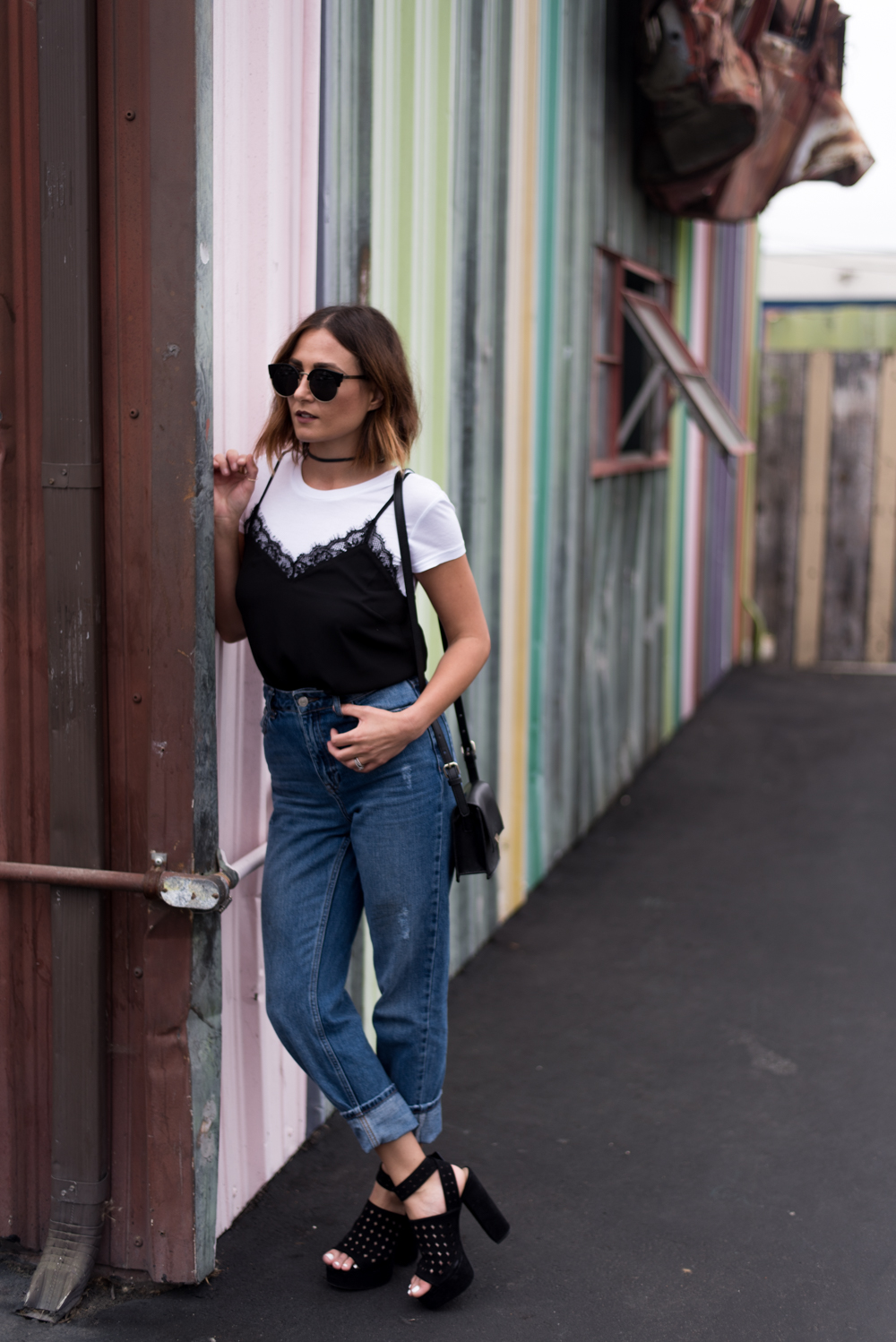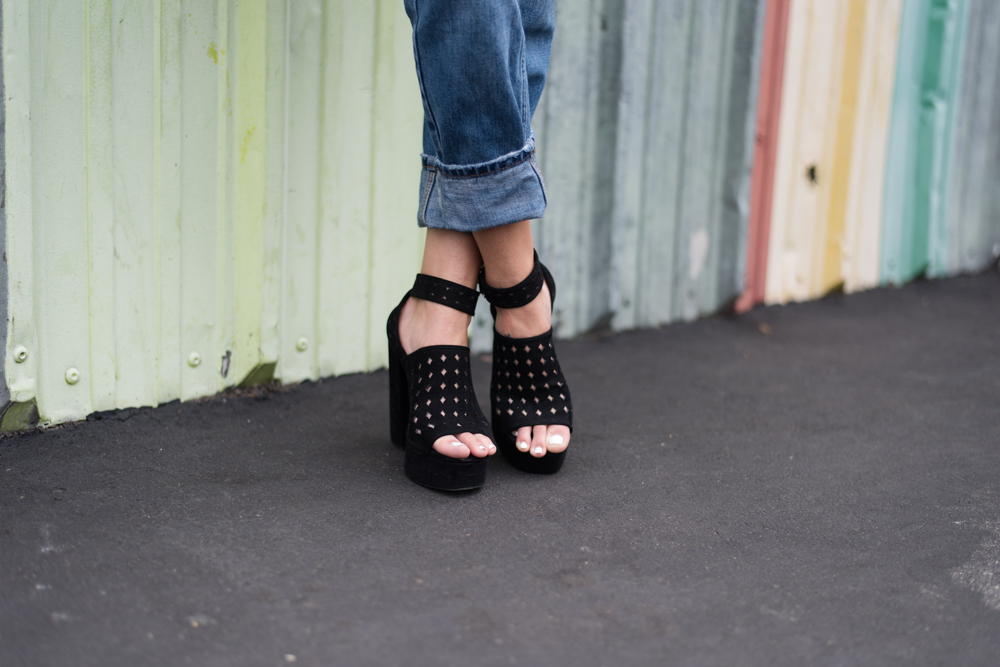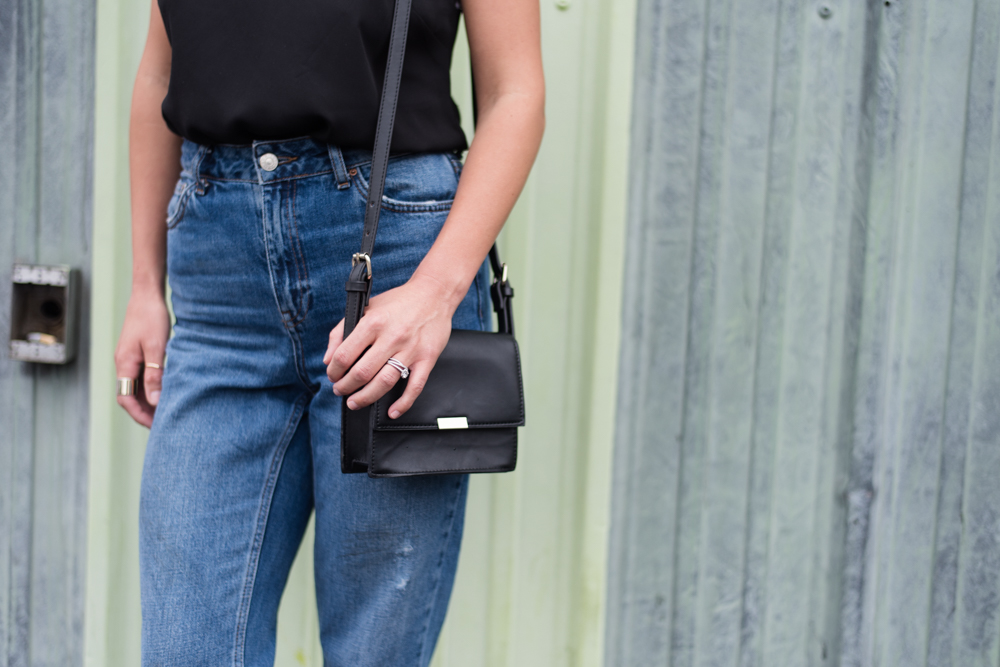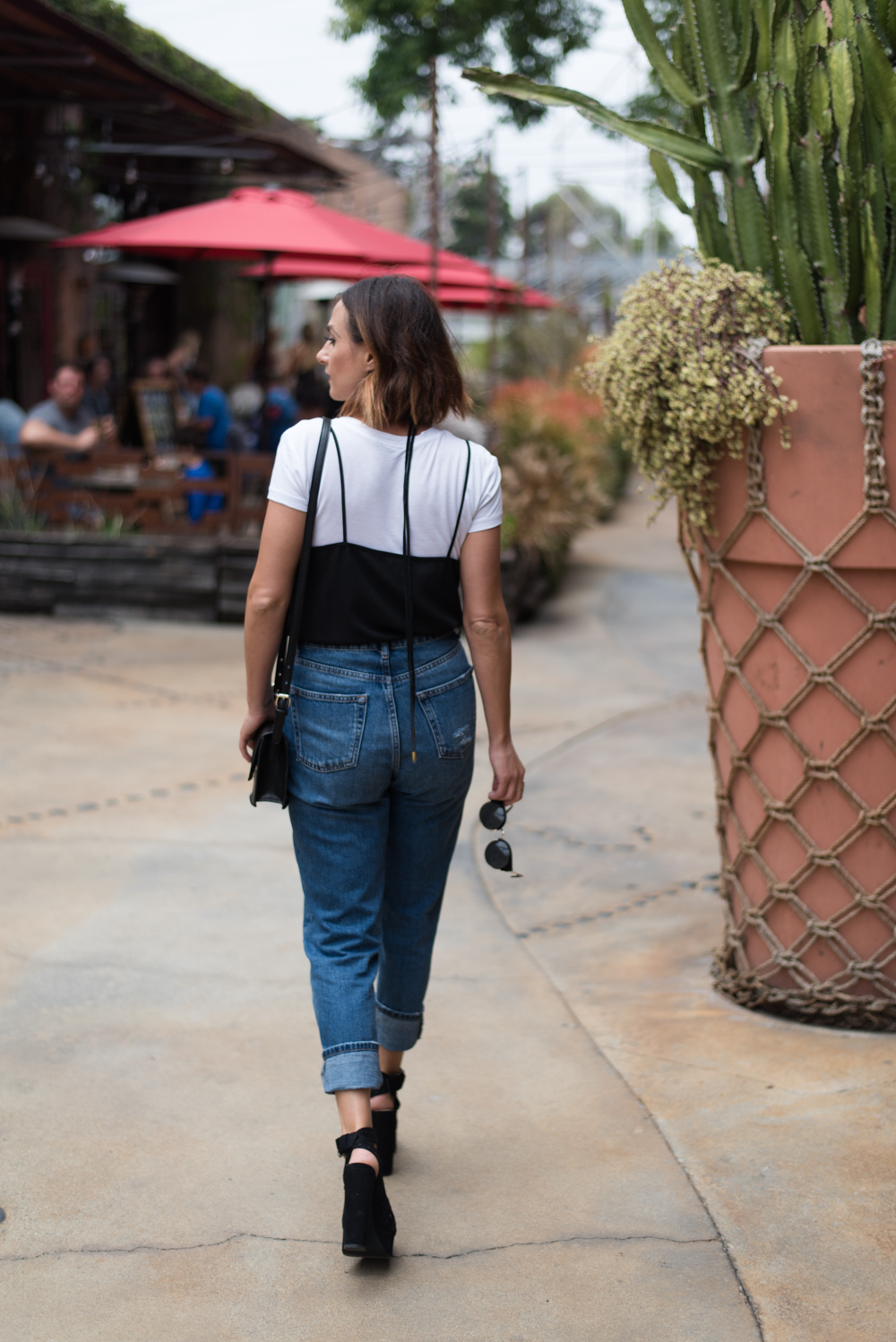 Lace Camisole: Forever 21// White Tee: Zara// Mom Jeans: Top Shop// Platforms: Zara
Katie Keyes Photographed by Rachael Dickens at The LAB
What's your favorite decade to rock? Let us know in the COMMENTS