It's Time to Shine
 Metallics
How to add a Little Shimmer + Shine into any Look
It's time to take your metallics into the day light. Seriously, metallics aren't just for cocktail parties and holiday events any more. Metallics are a new texture to take to lunch or any where you feel like going. Metallics can be as simple as a subtle detail or major statement. So, if you have any metallic pieces in your closet that you wore once to a "special event" find ways to restyle your metallic pieces to wear any time.
---
Embroidered Details
---
A very simple way to add metallics to your look is with embroidery. This is a more subtle way to ease into the idea of metallics. It's simply another texture to set your look apart.
We're kinda obsessed with these tonal, gunmetal metallic embroidered star jeans. These jeans can be paired back to just about anything you can wear your favorite black skinnies with; think sneakers, rock tees, blouses, booties. The possibilities are endless.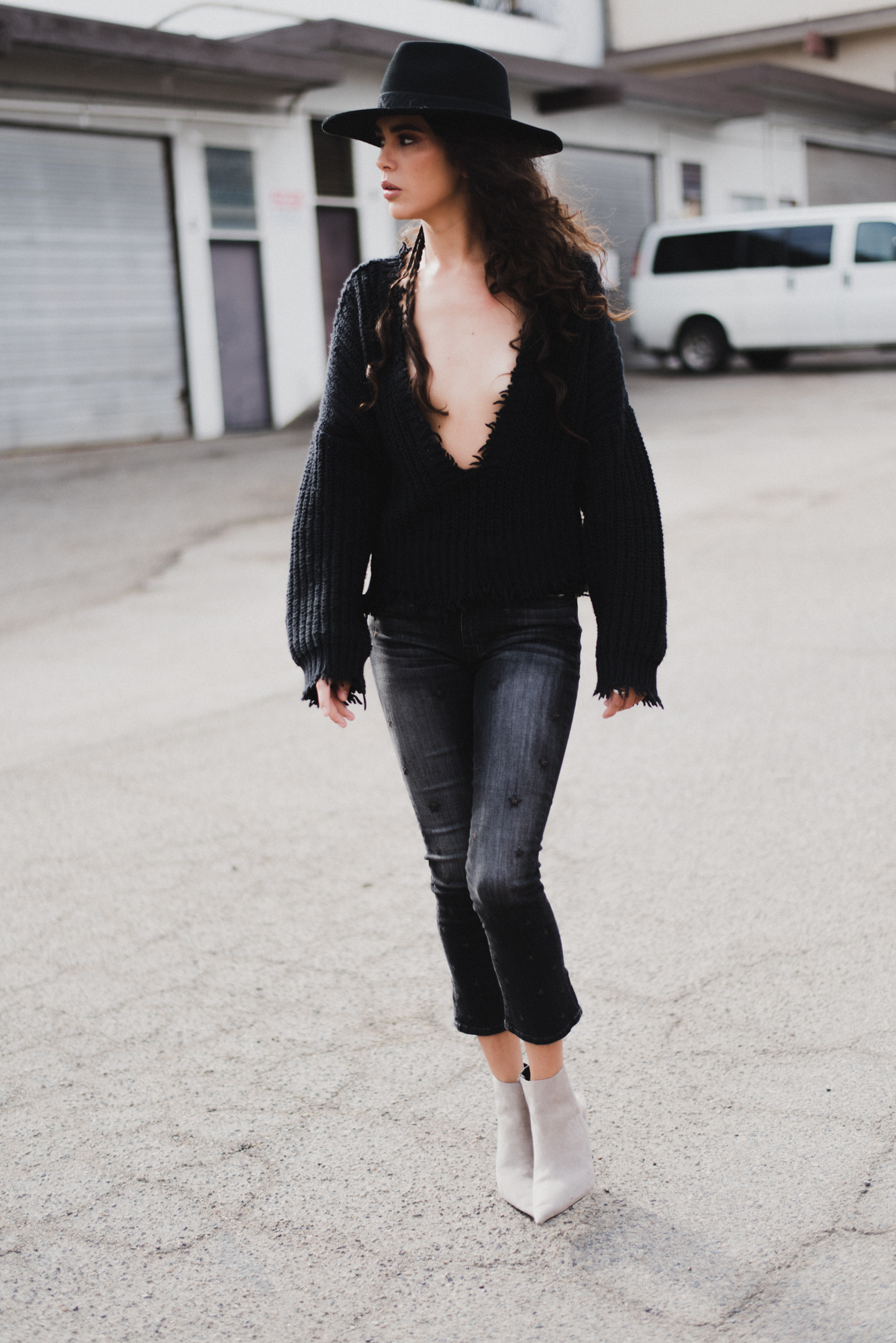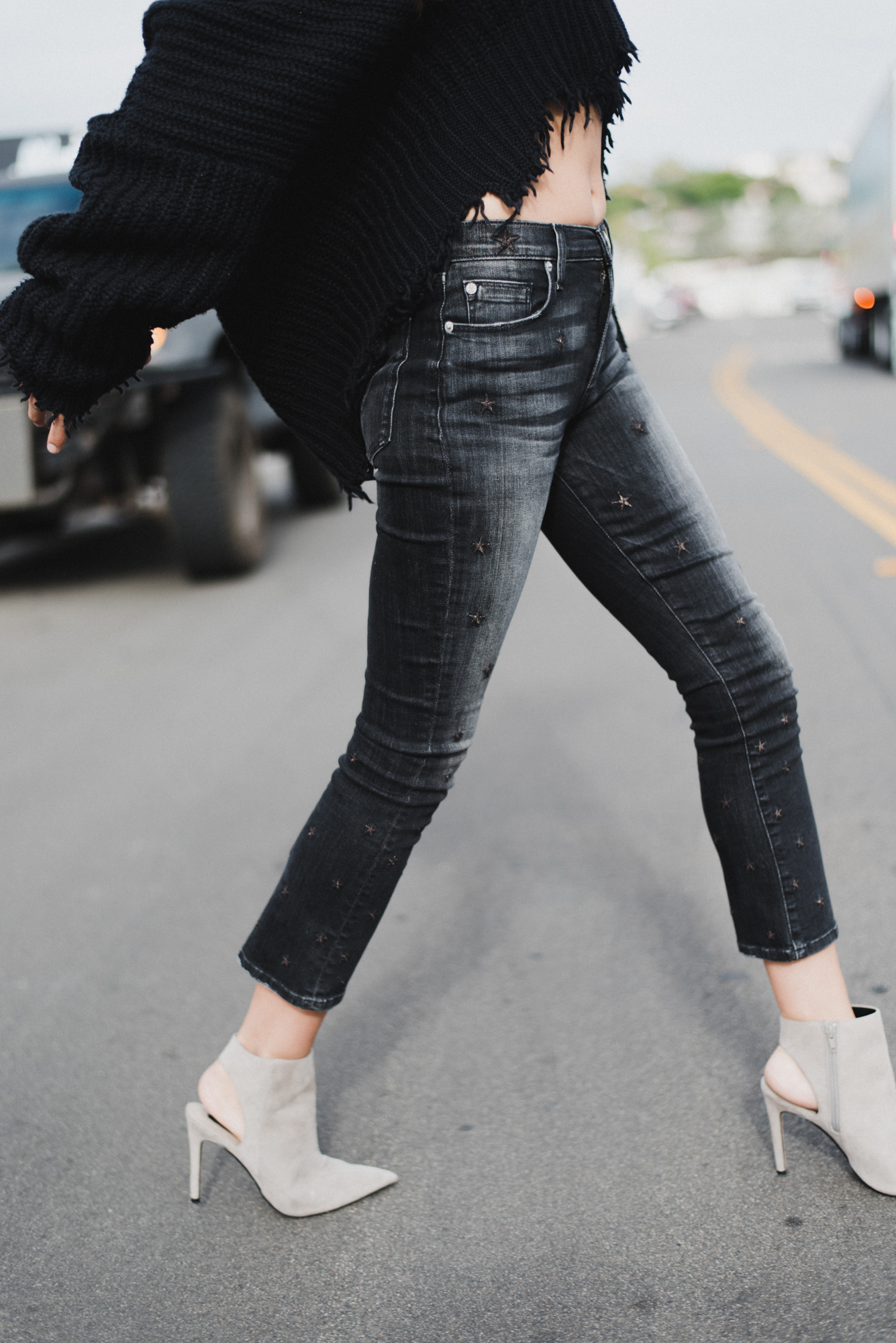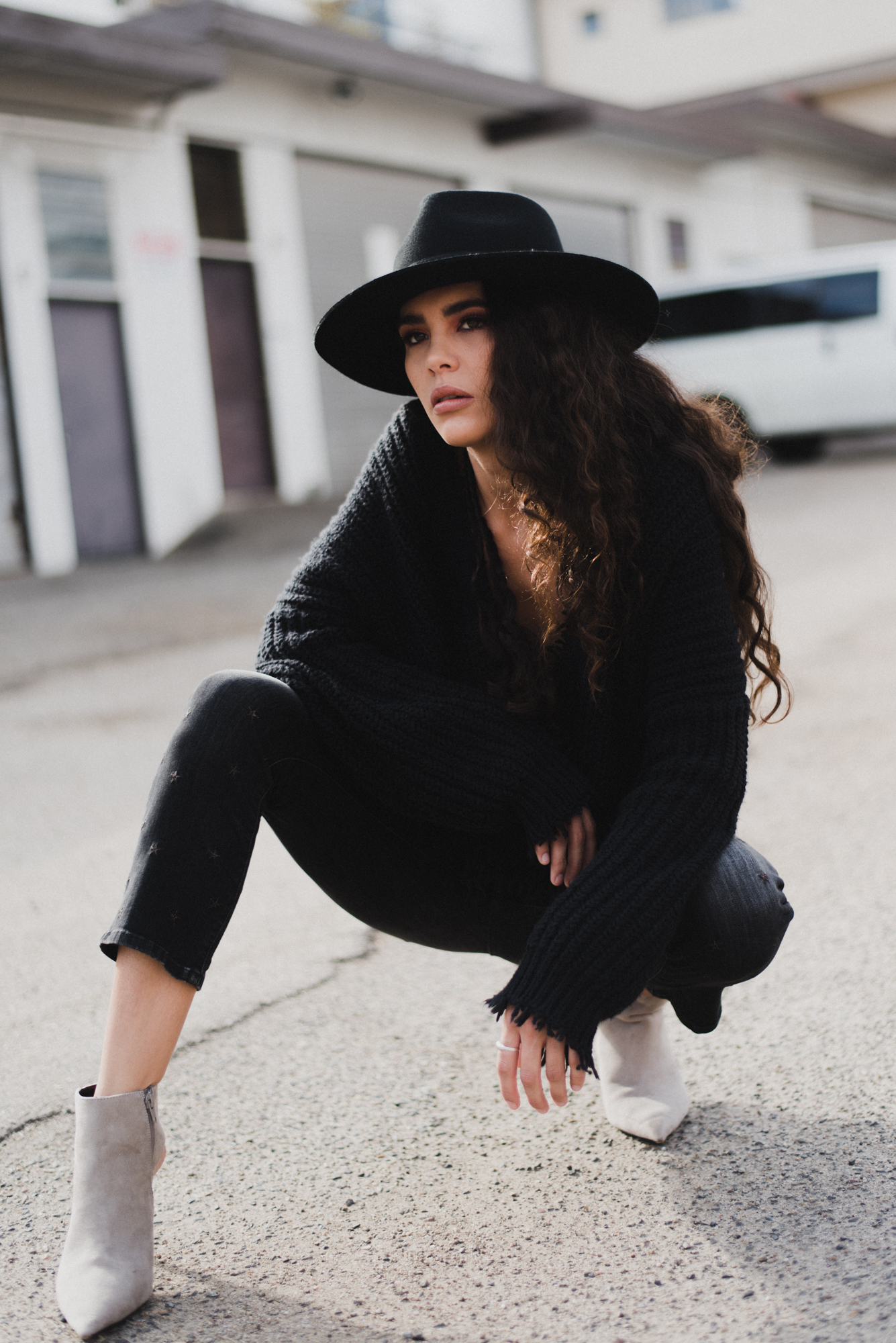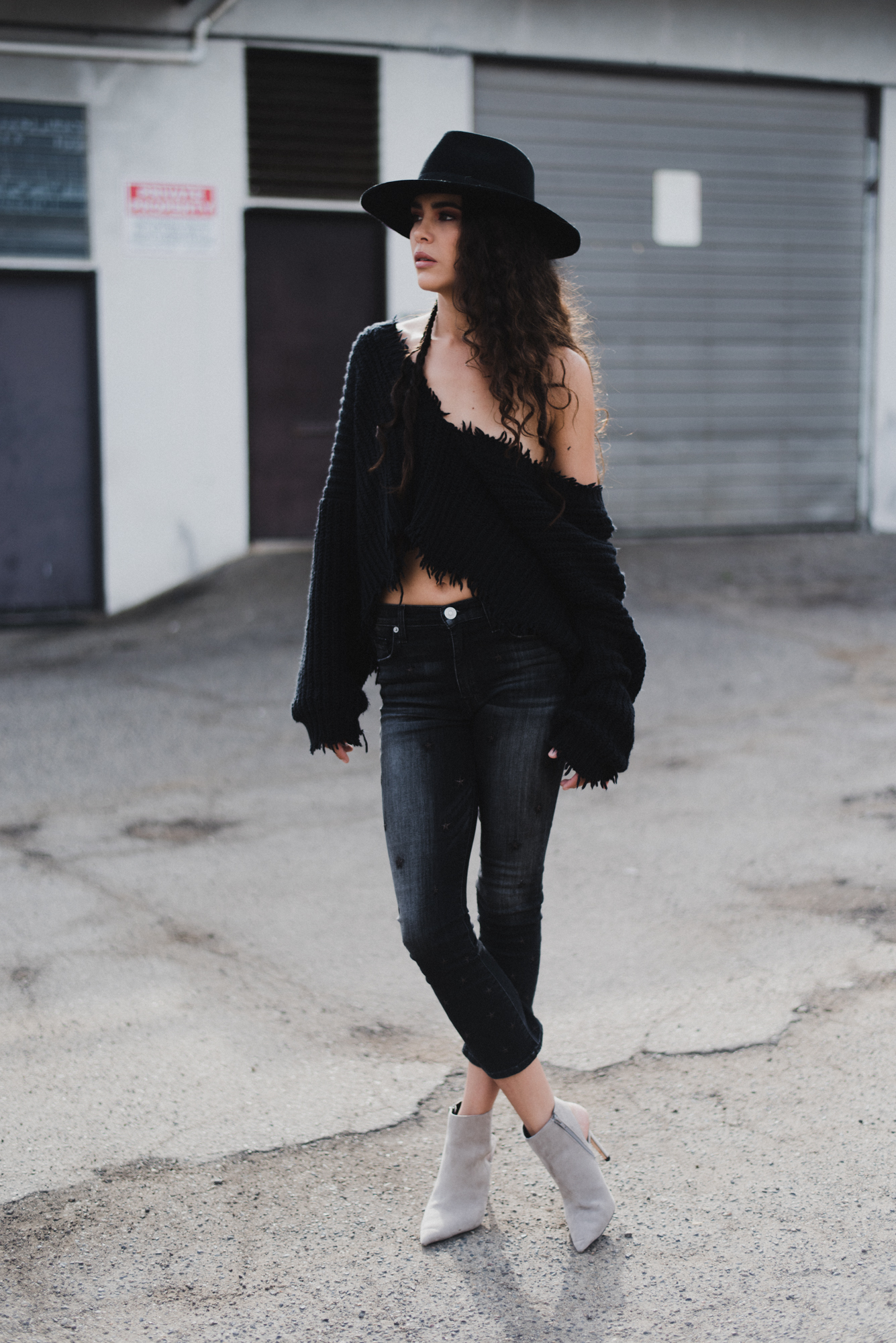 Sweater: WILDFOX// Jeans: Hudson// Hat: Lack of Color Outfit c/o Stevie Sister
This look shows there is more than one way to wear embroidered details. One of the other pieces we love is this "Golden Girls" tee. This is perfect as a layering piece or on it's own. Be creative with your styling.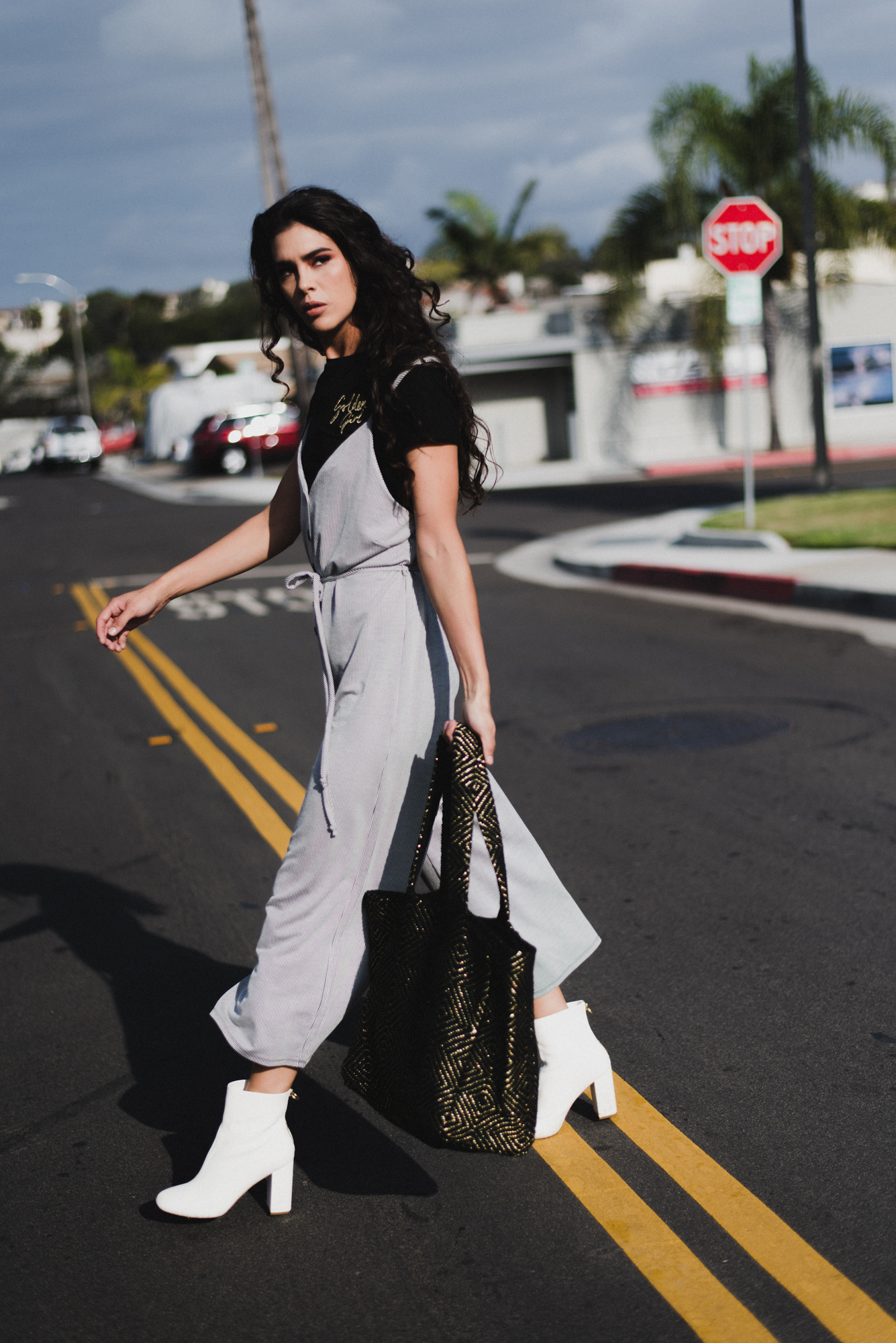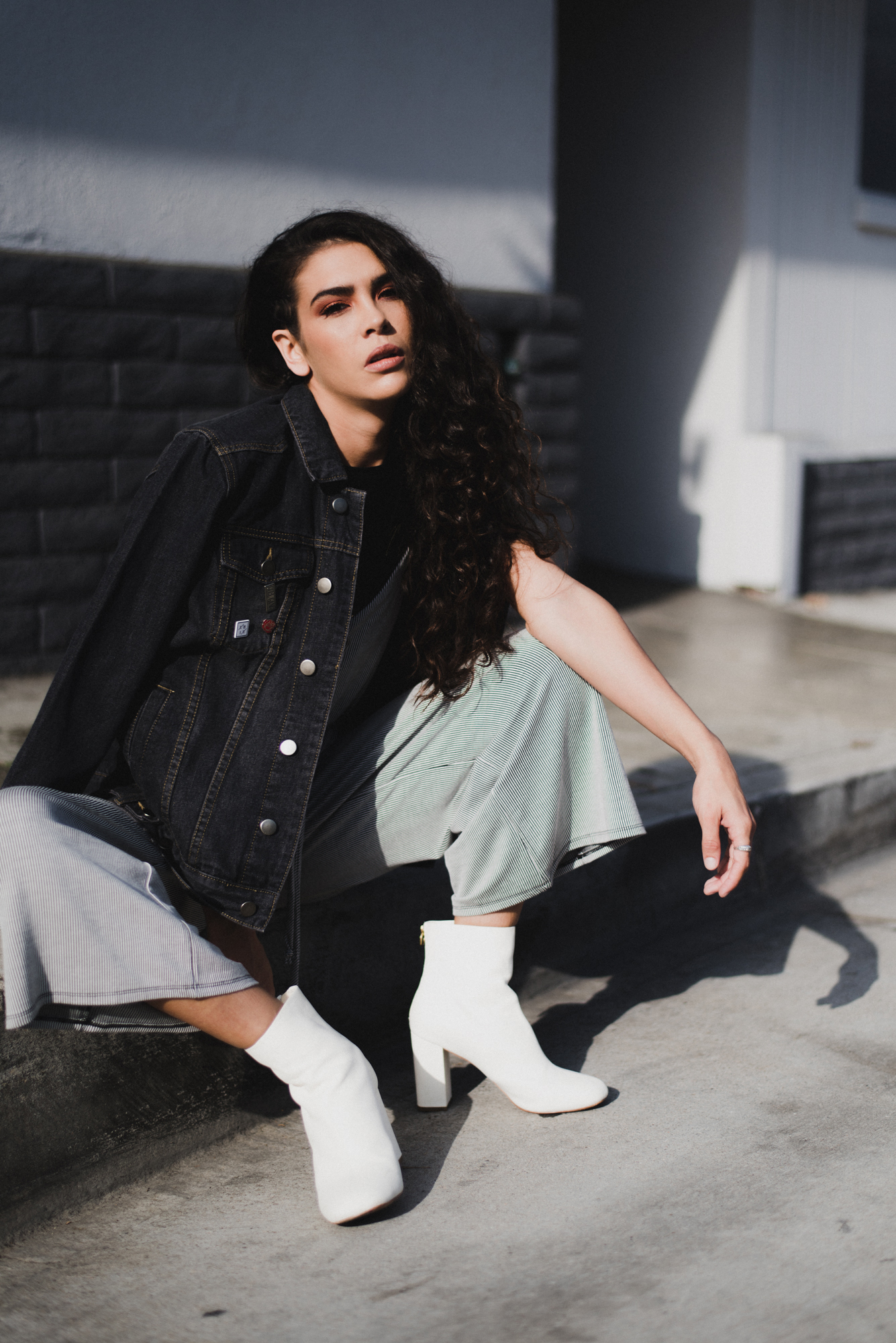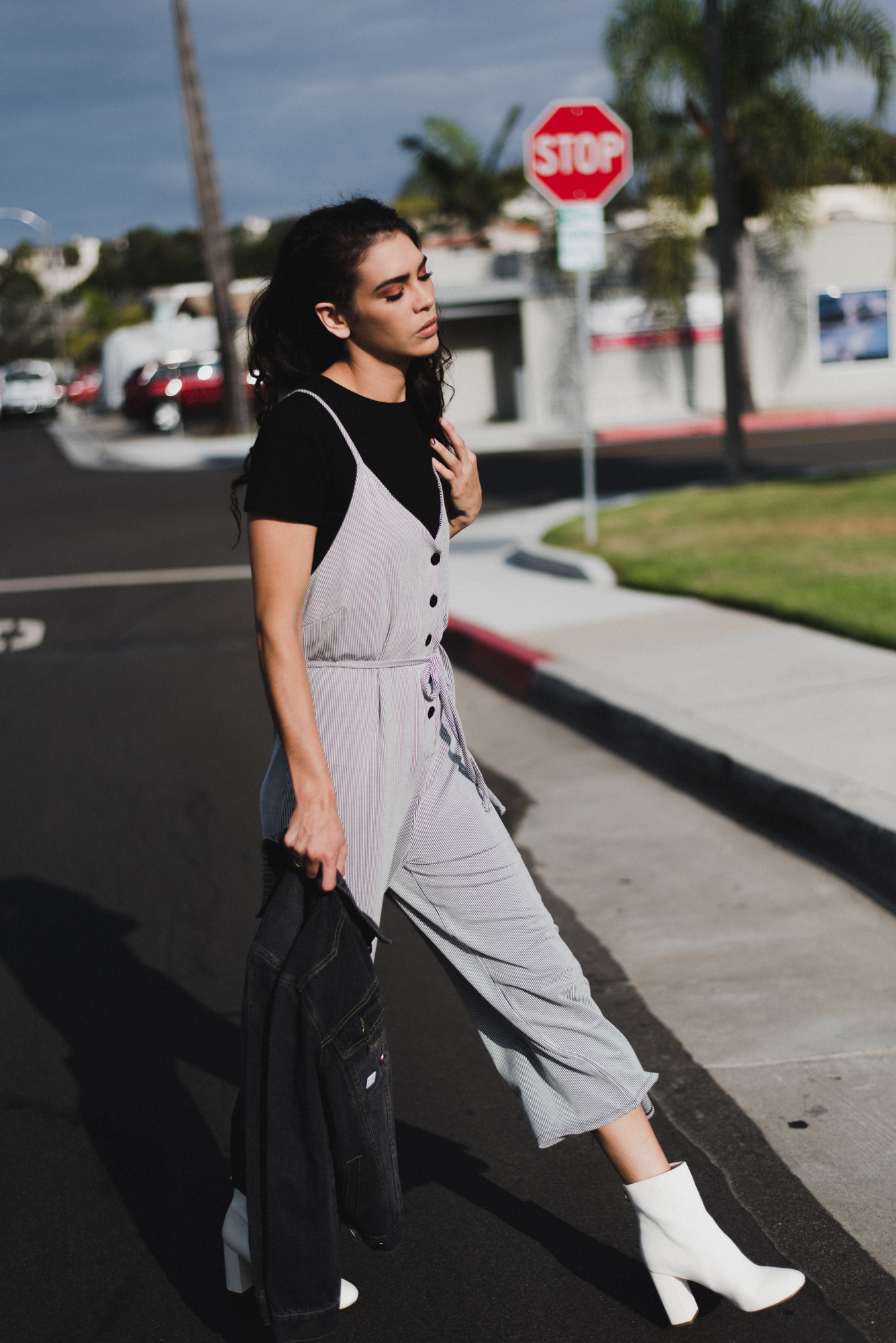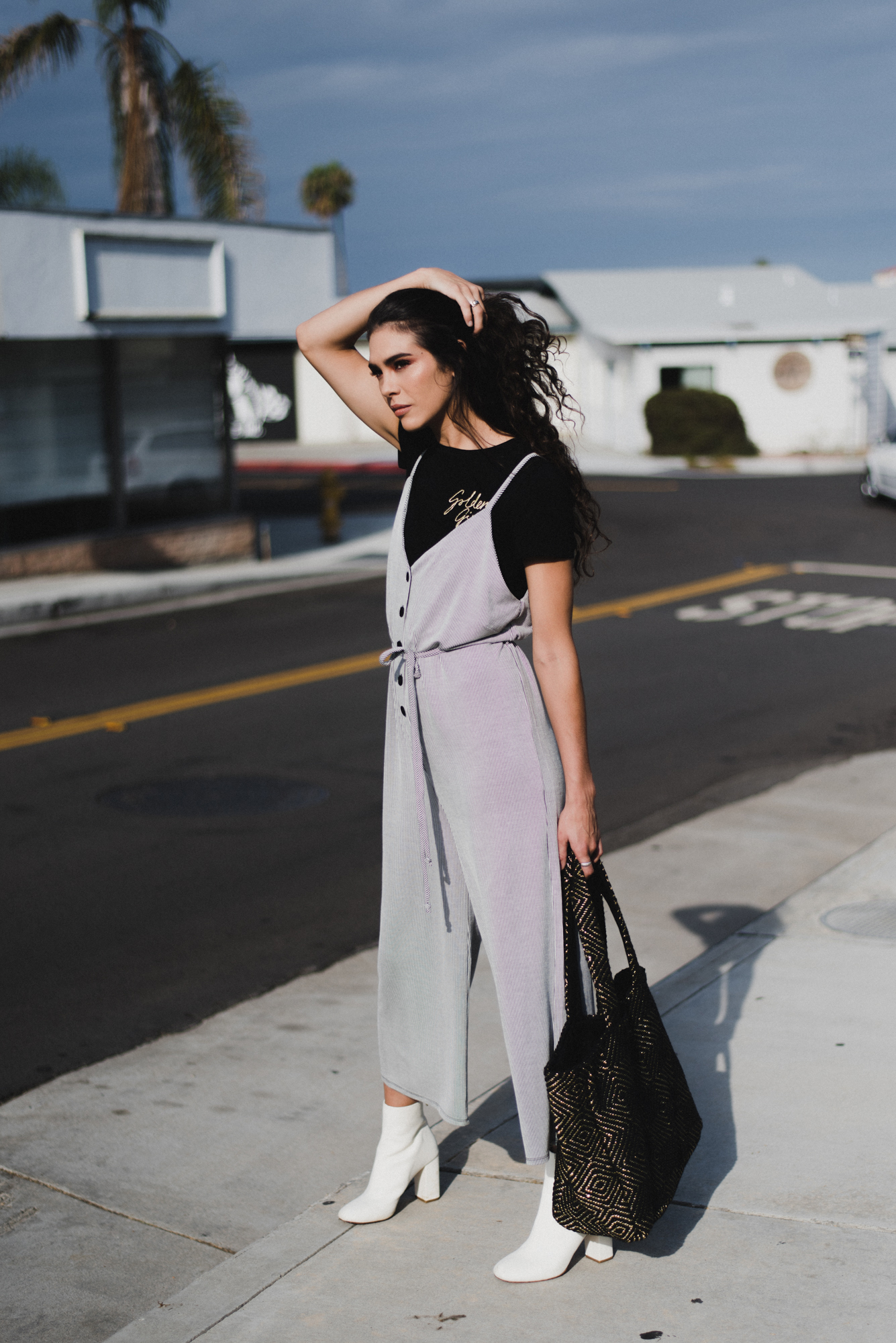 Jacket: Lira//Tee: MINKPINK// Jumper: Audry 3+1  Outfit c/o Style Society Bag: AMUSE Society c/o Stevie Sister
---
Shoes
---
In my opinion the easiest and most cost effective way to rock metallics any time is with shoes. I have to admit that I have a shoe addiction, so maybe I'm biased about this. But lets talk about these slides. I'M IN LOVE!
These slides can be worn with just about anything from an evening dress to your favorite jeans. Now that's the kind of versatility to invest in.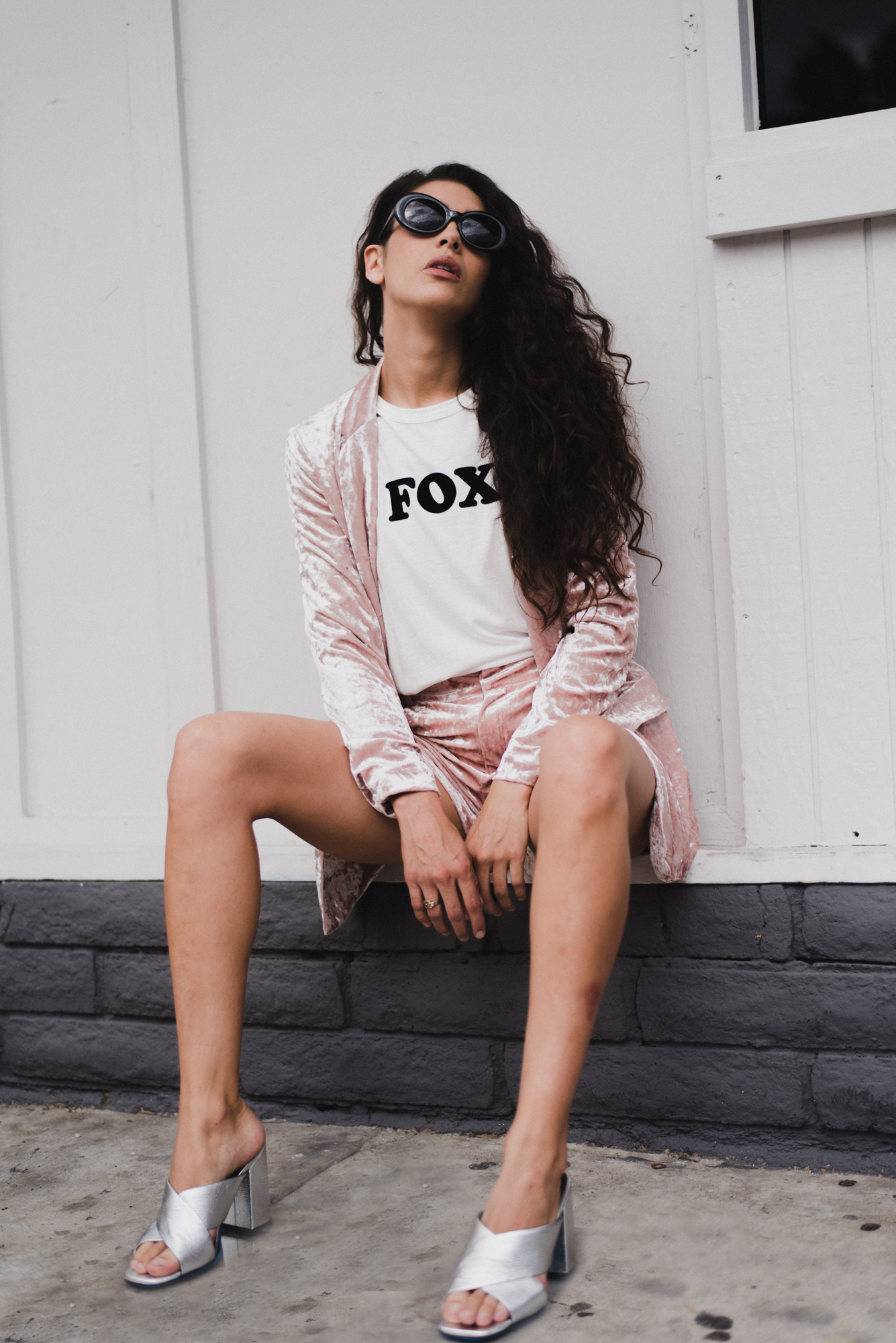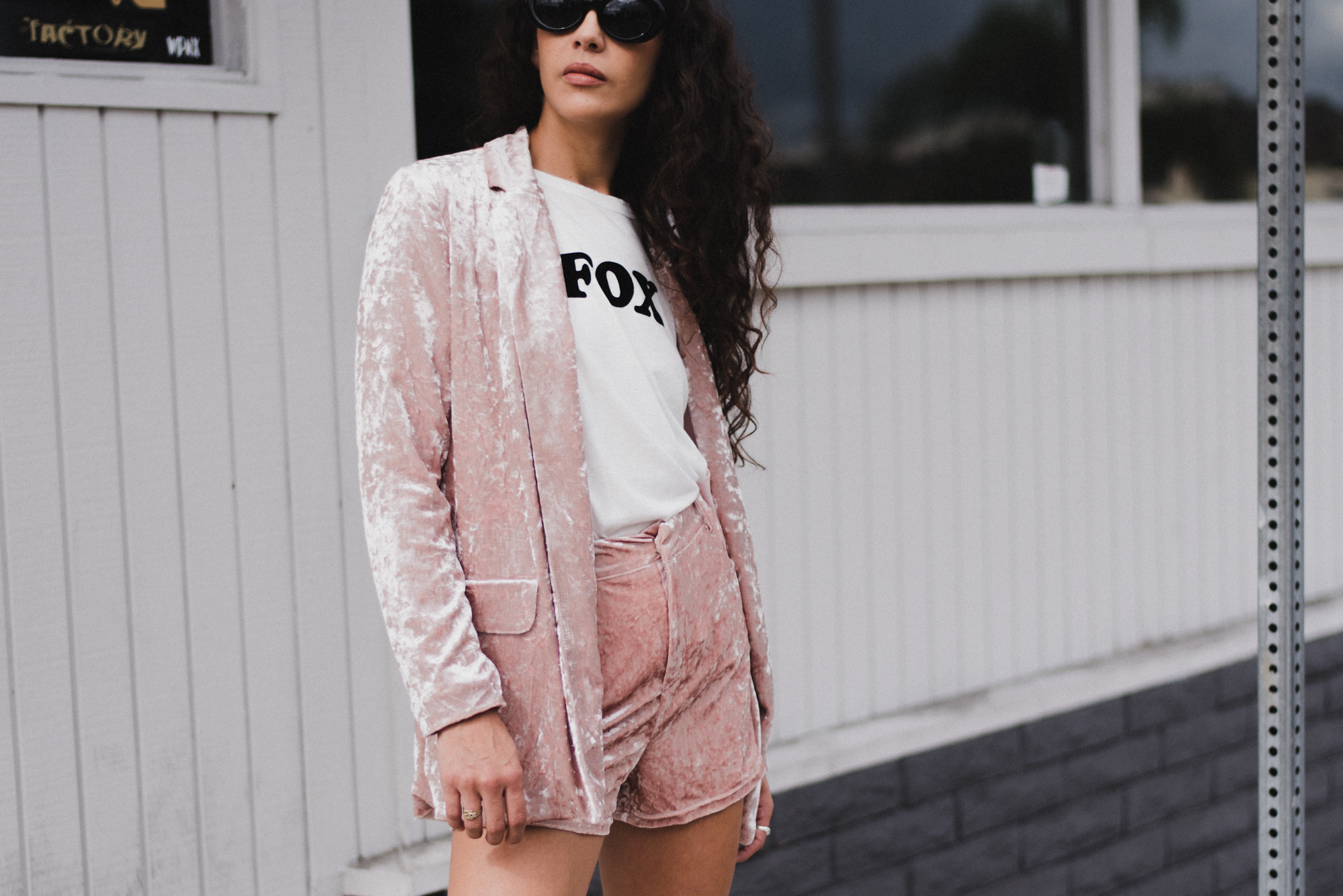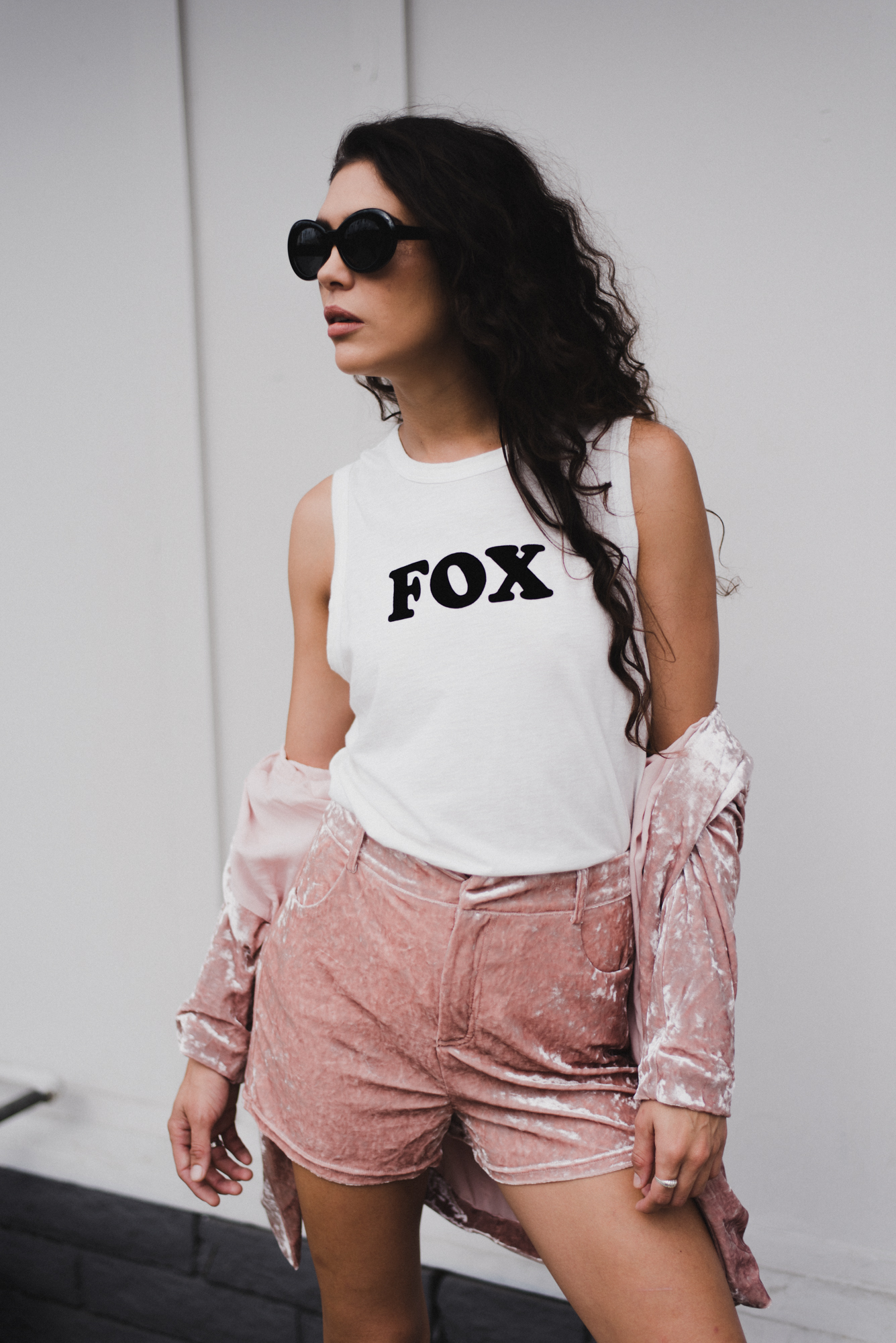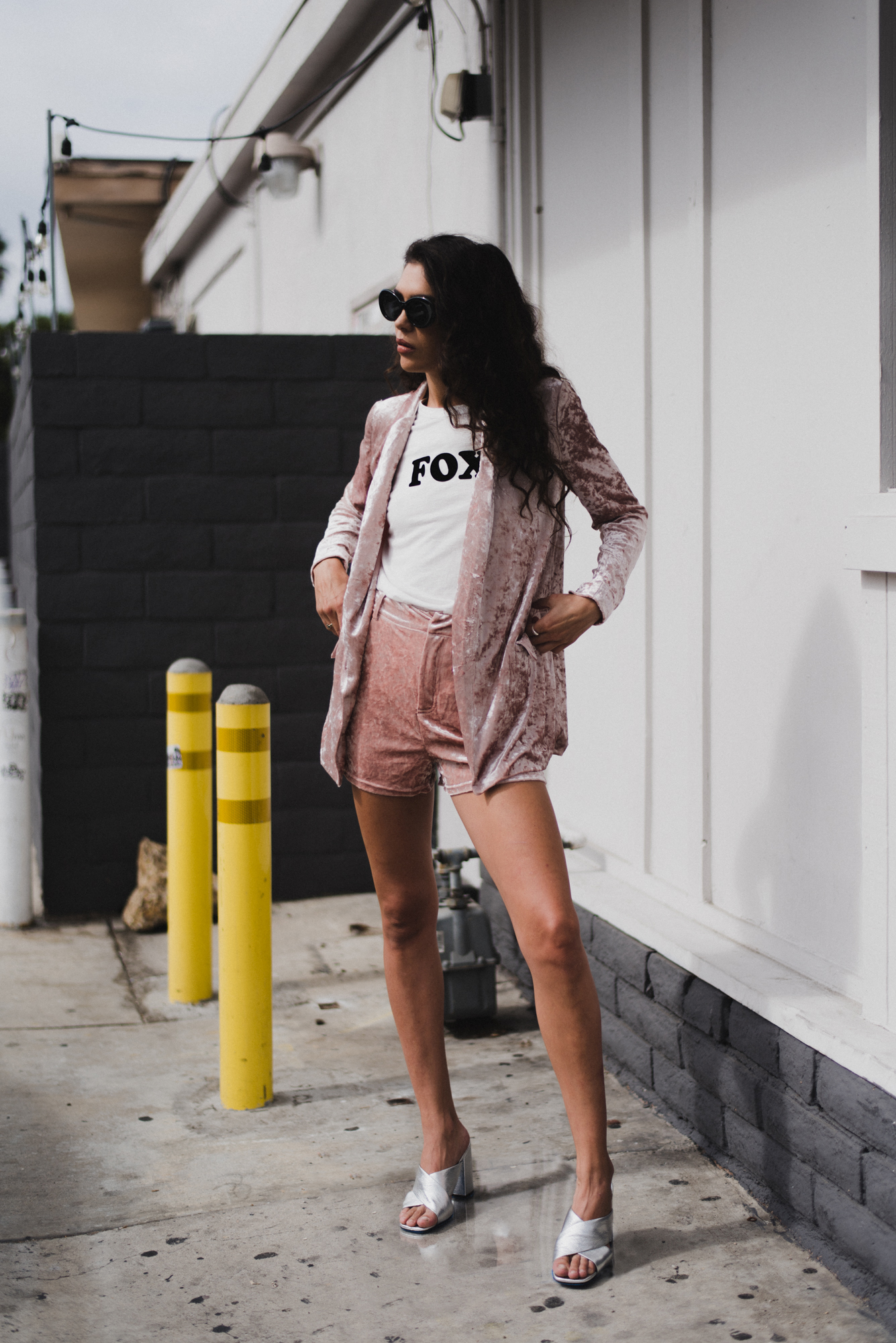 FOX Tee: MATE the Label// Blazer + Short SET: CALIstyle// Shoes: Sol Sana Outfit c/o Resurrection
---
Studs + Grommets
---
Studs and grommets are the tried and true metallic details. These details have been adding an edge to our favorite pieces for decades.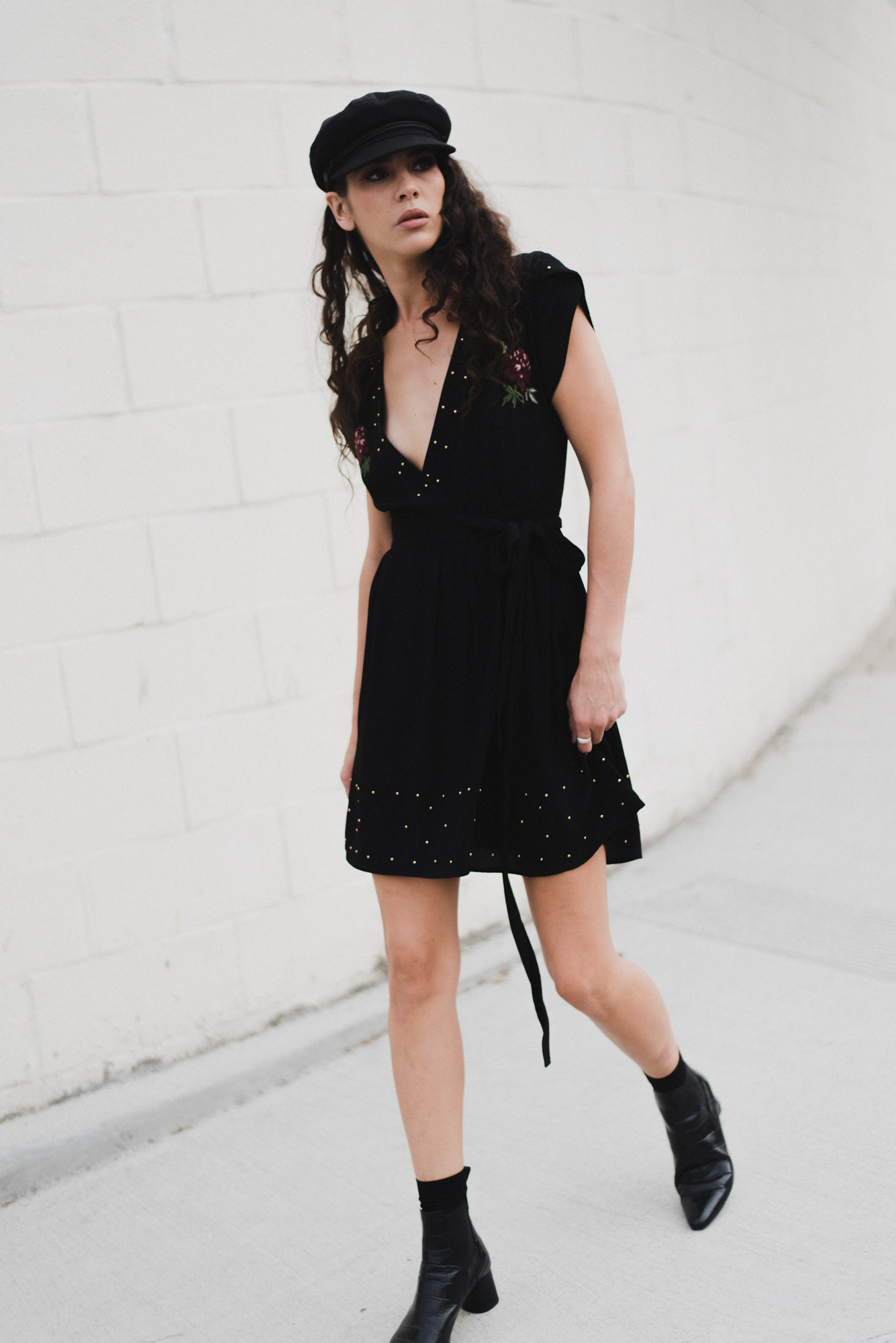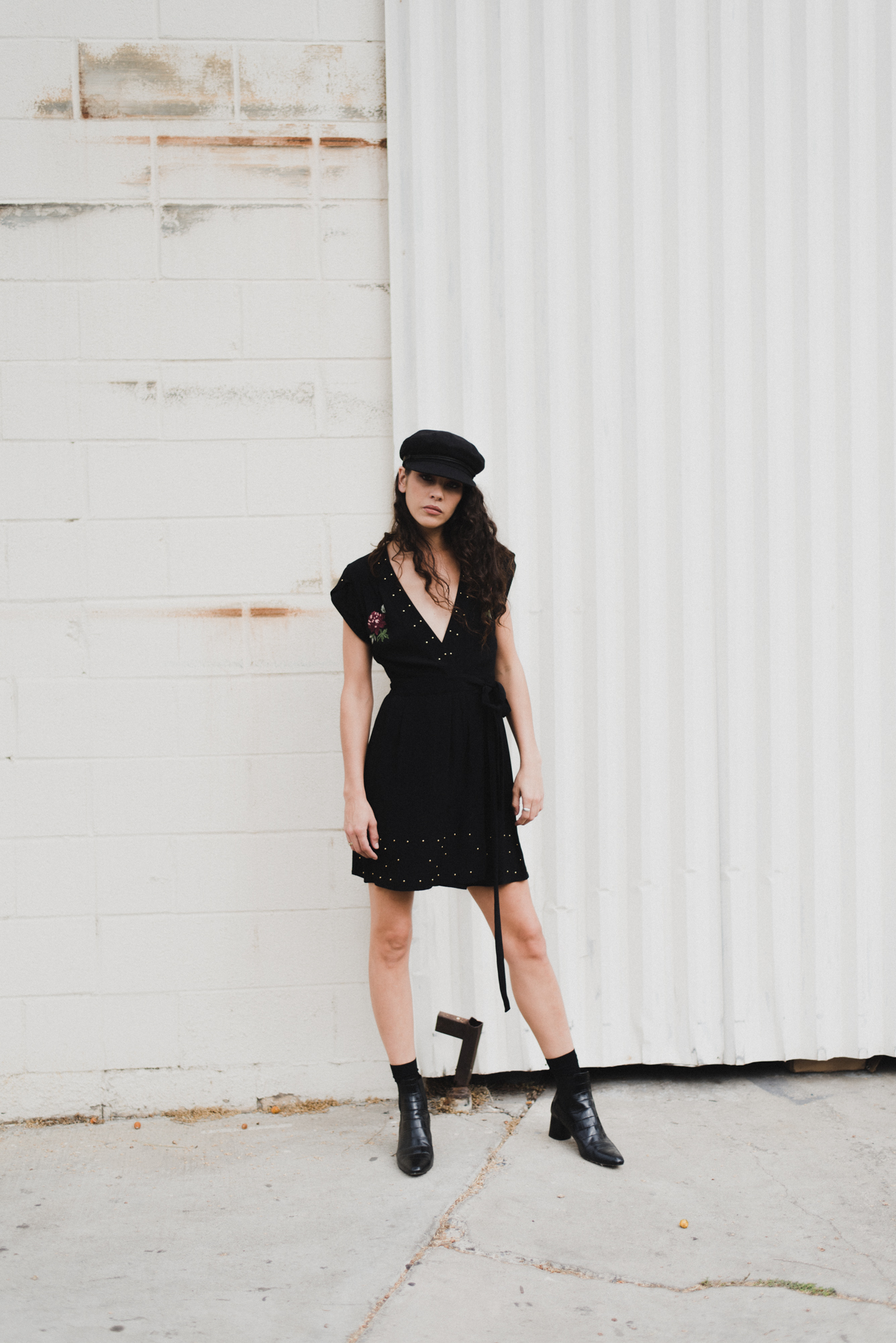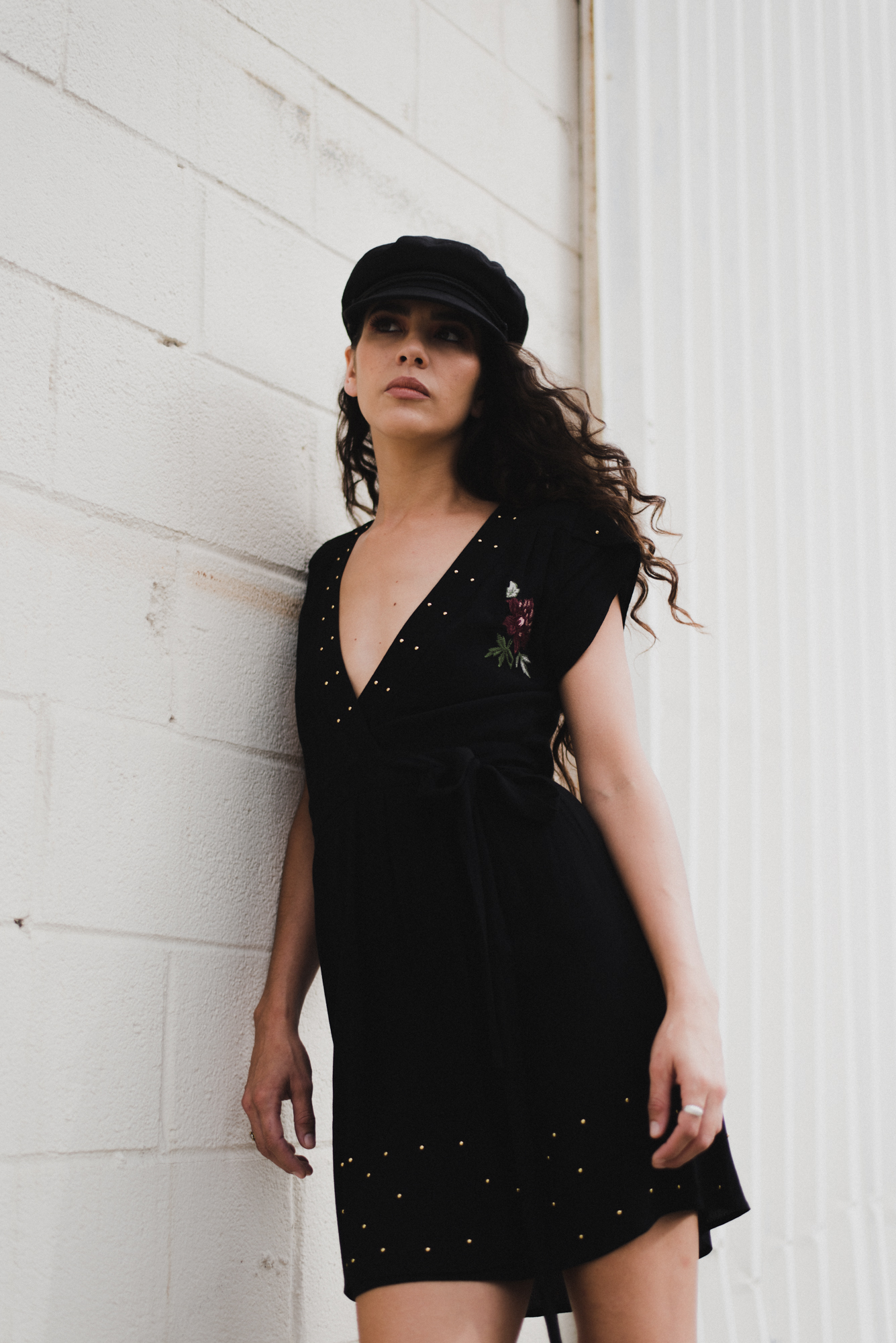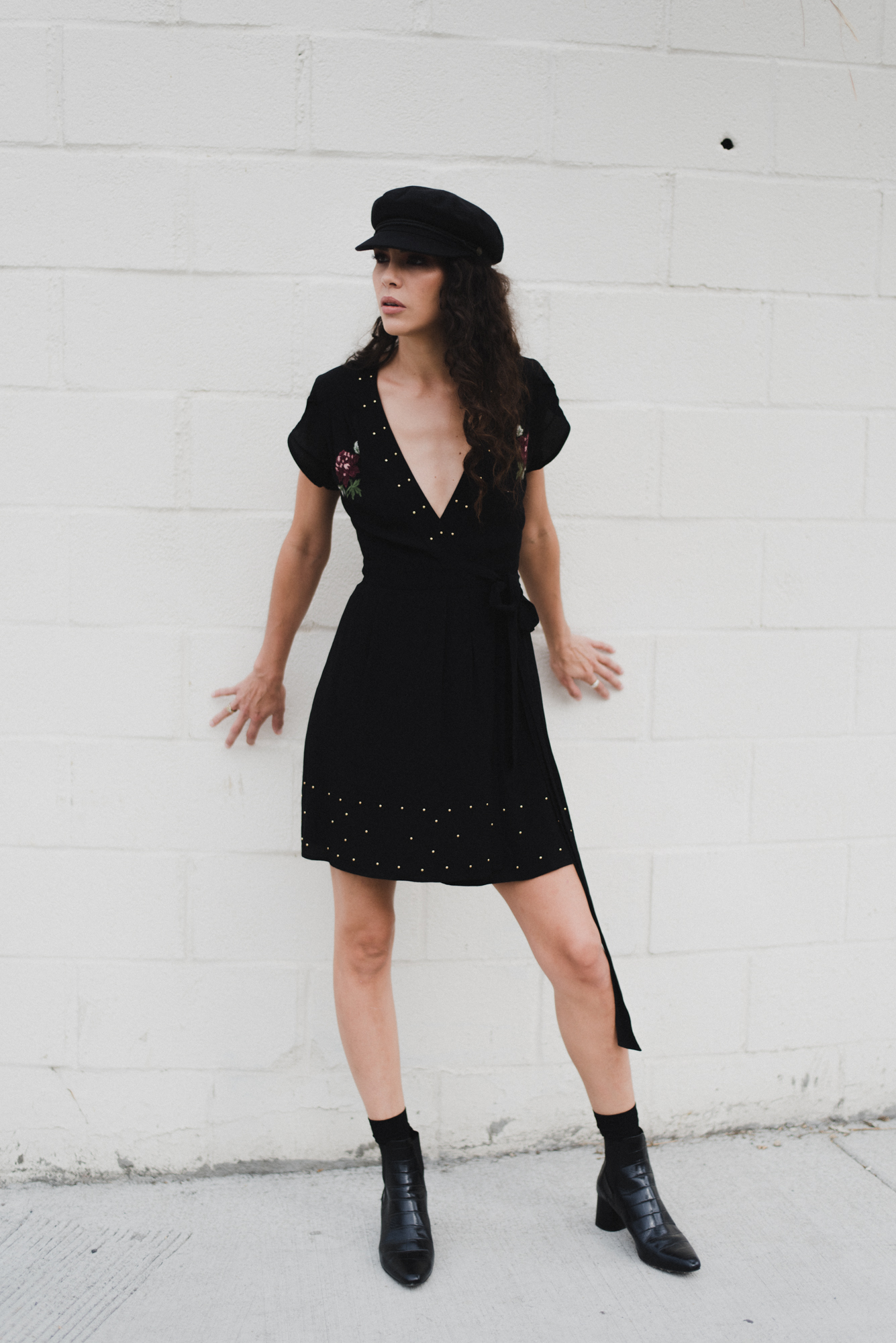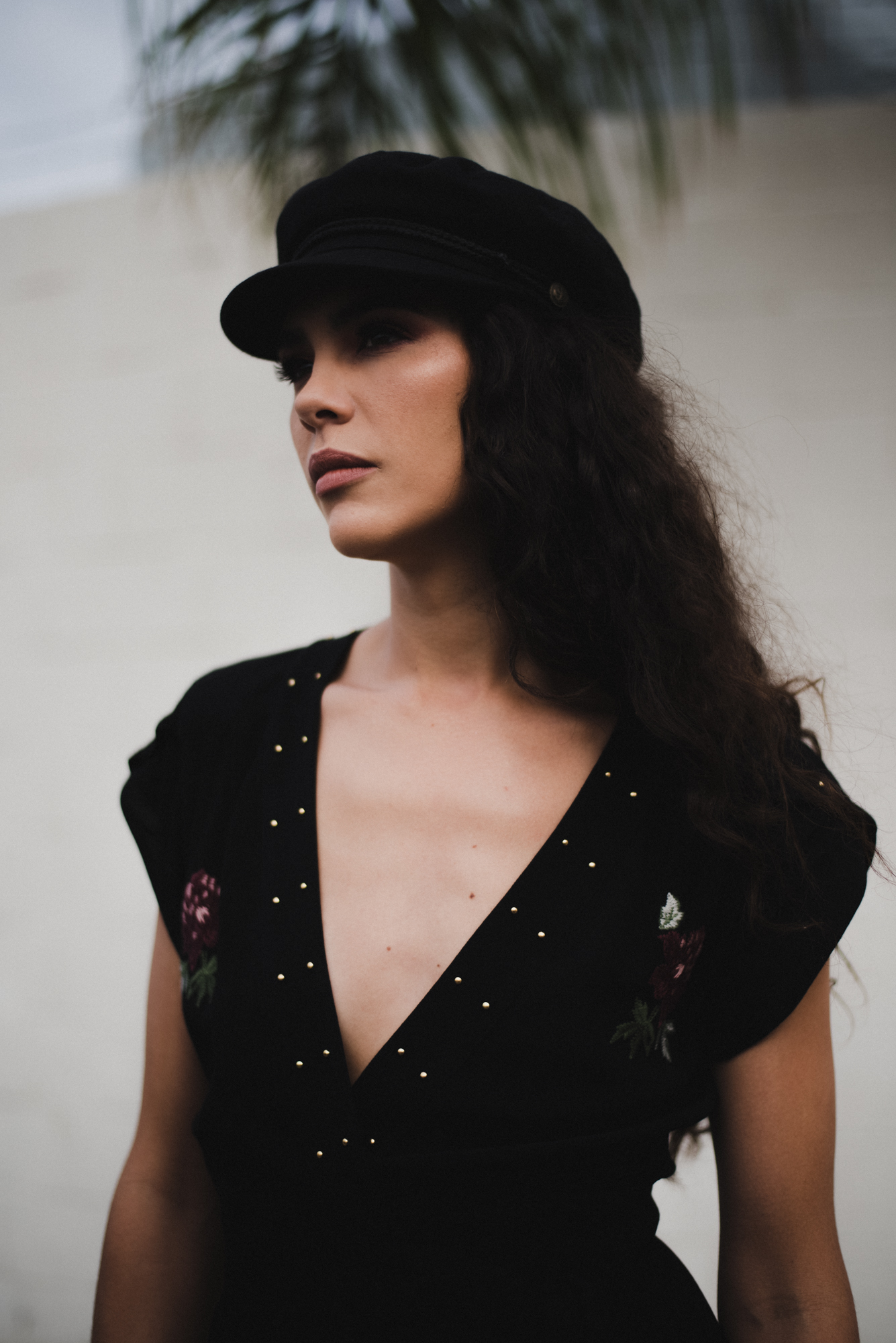 Dress: Knot Sisters c/o Style Society// Hat: Brixton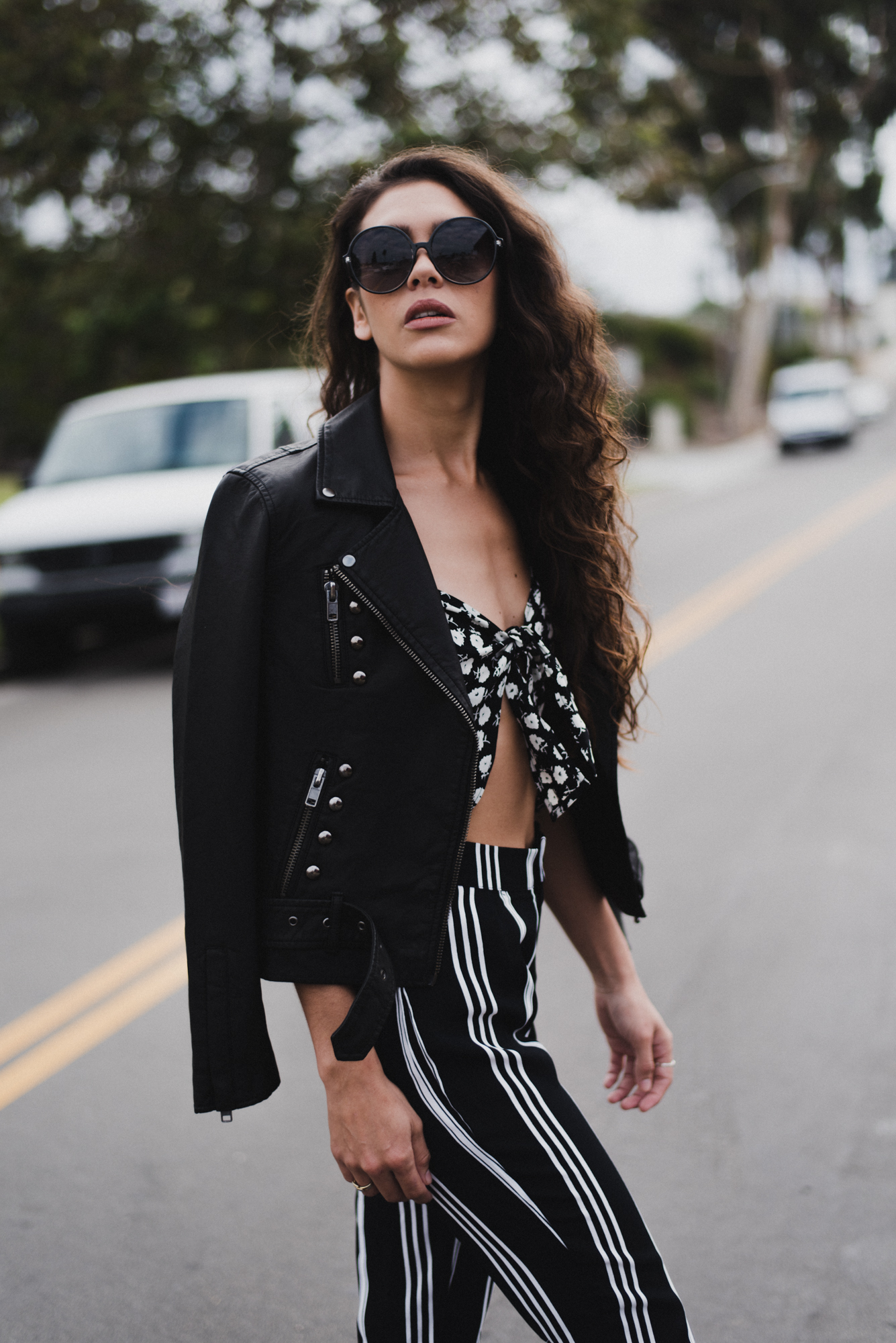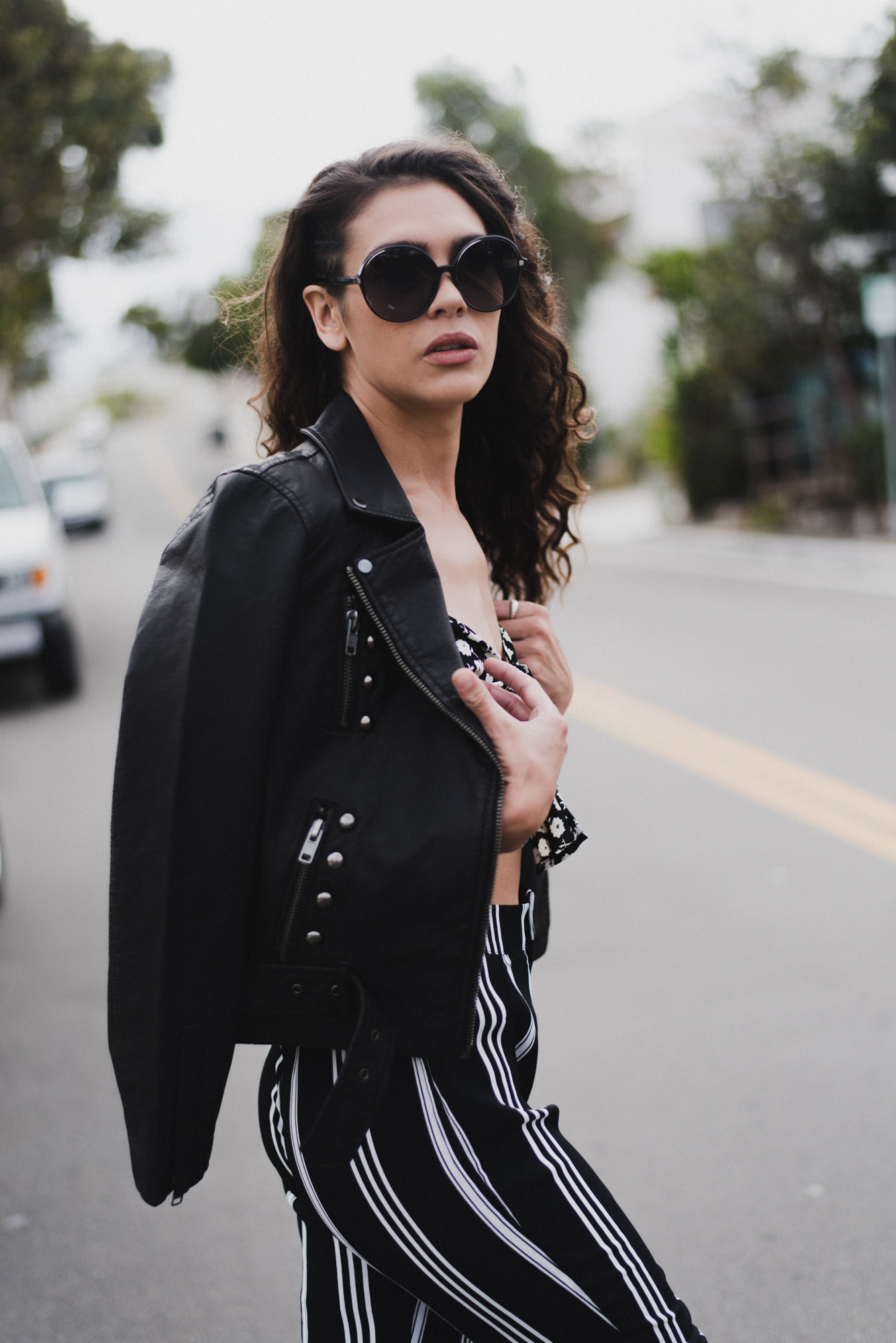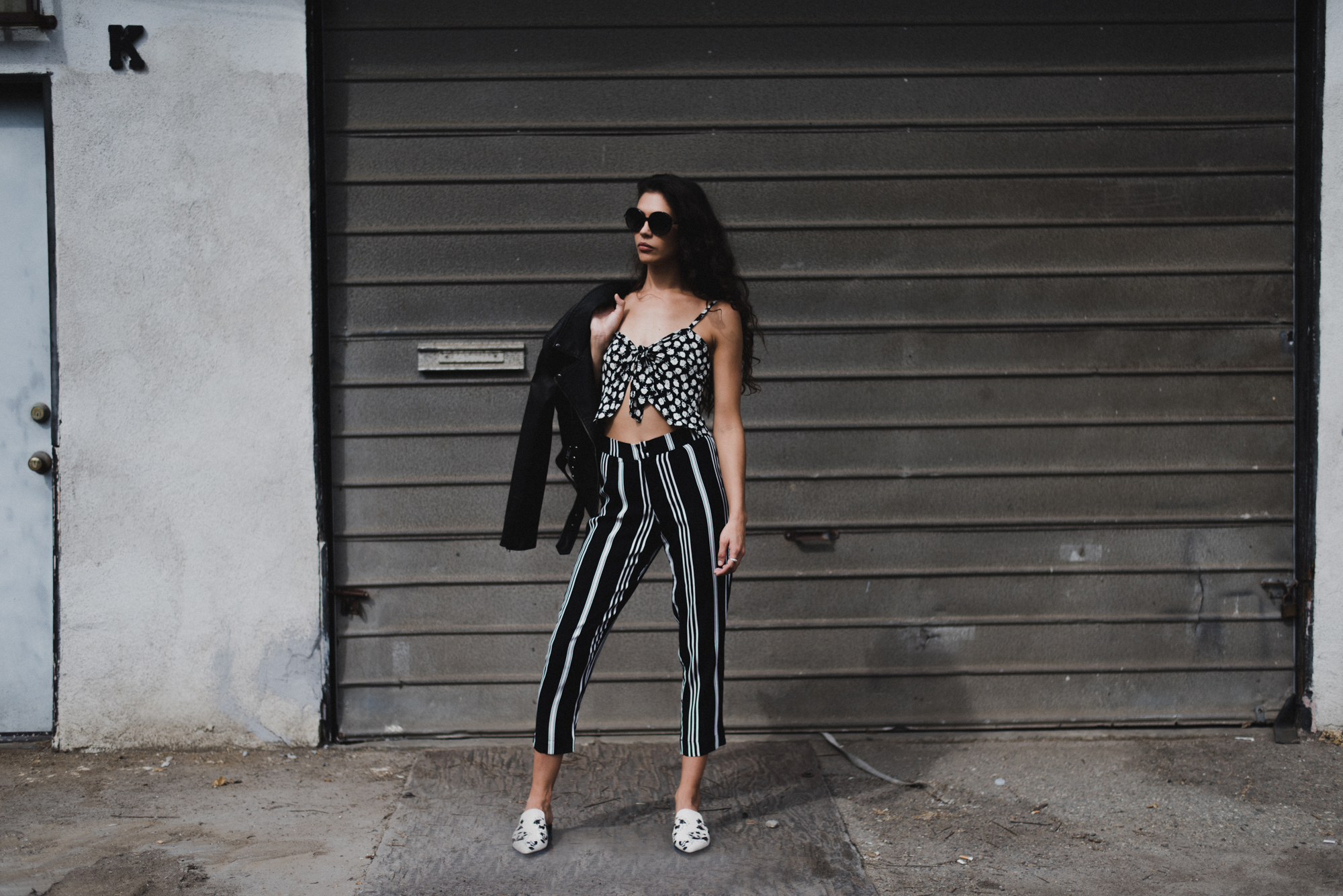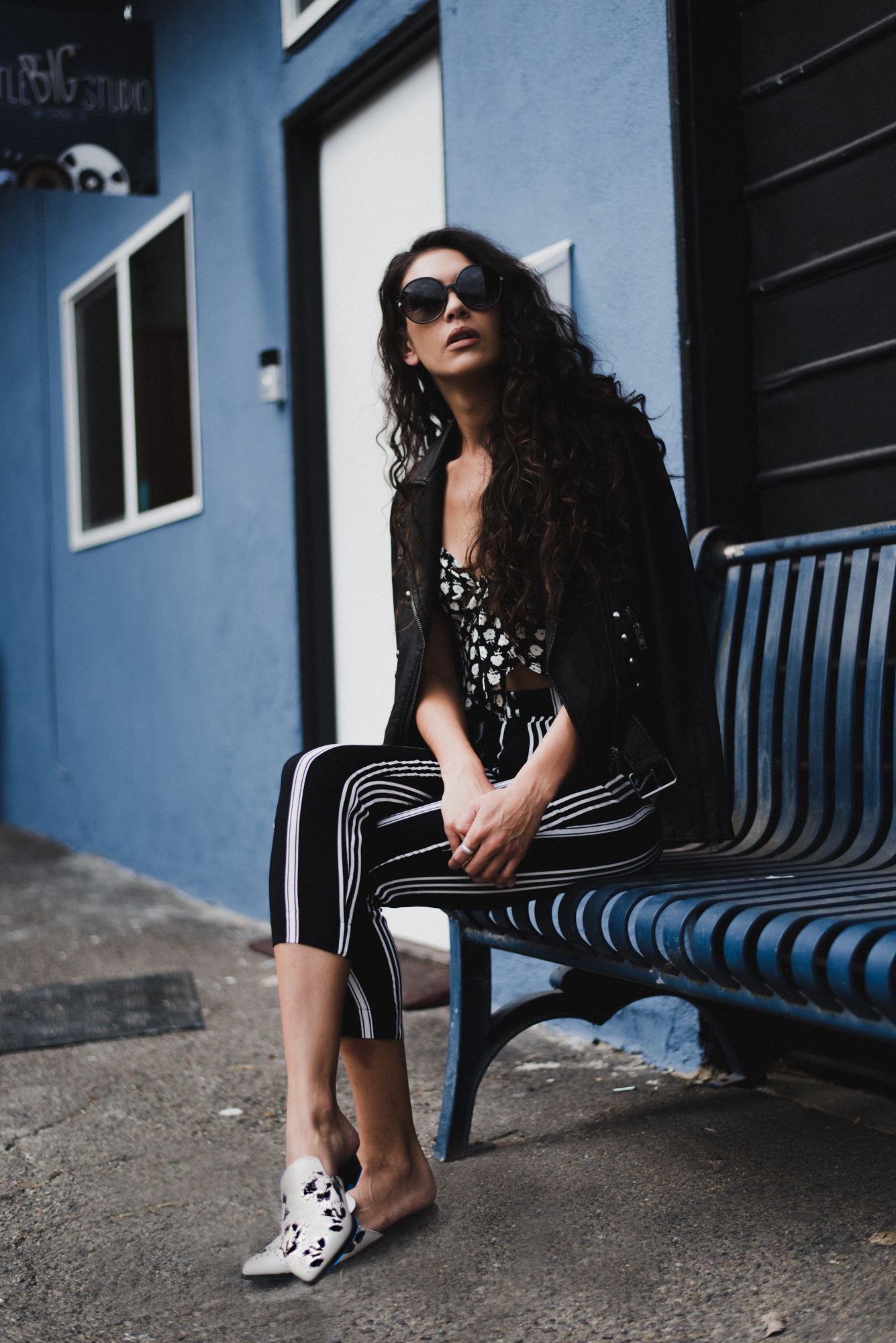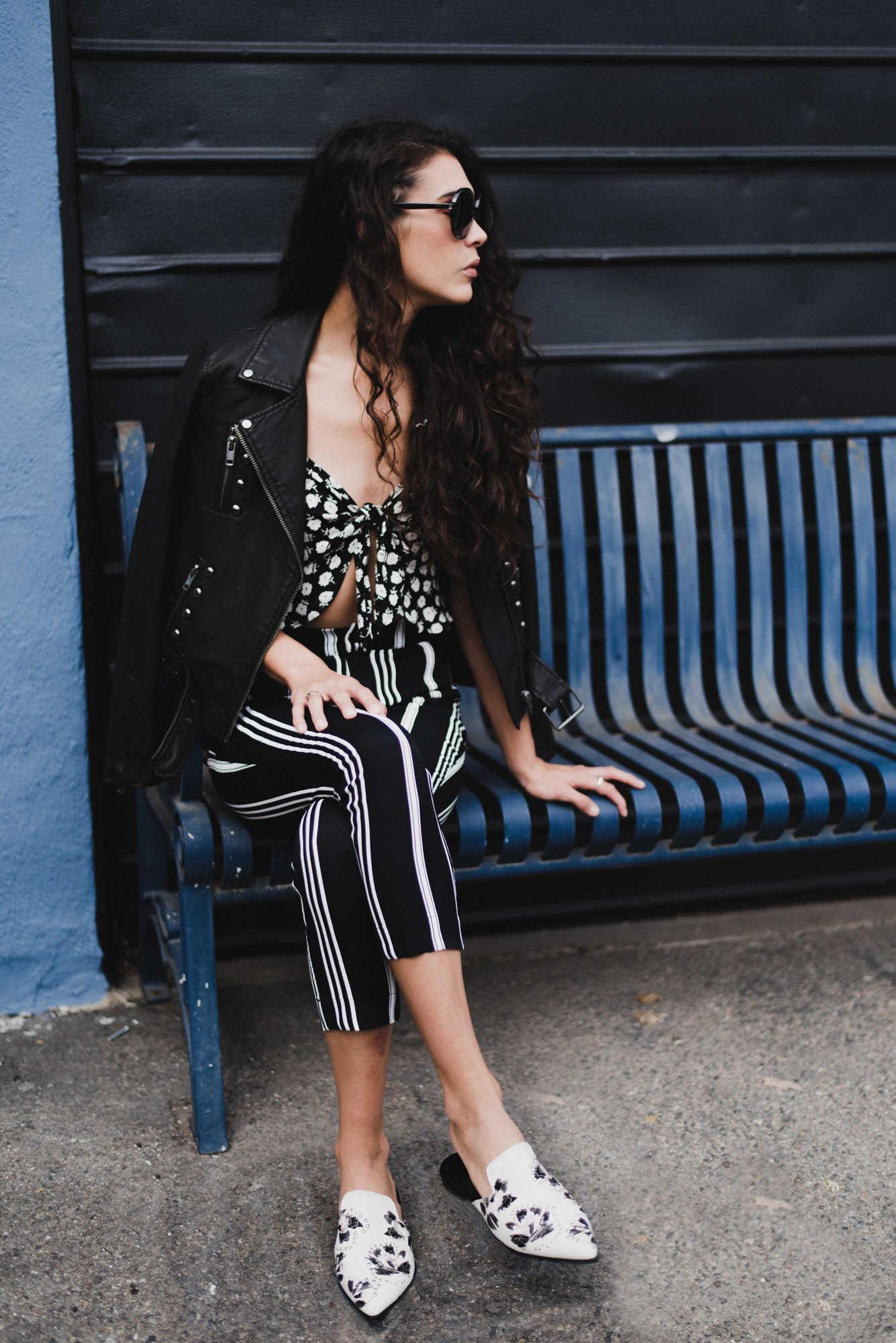 Top + Pants: Stevie Sister// Moto Jacket: AMUSE Society// Sunglasses: D'BLANC// Shoes: Dolce Vita all c/o Stevie Sister
---
All In
---
Let's talk statement! Ok so let's be honest, head to toe metallics isn't for everyone. But for those of you who want to pull it off, DO IT! This rose gold metallic, midi tank dress is incredible. My advice would be to just wear it as a regular midi tank dress. Rock it with everything from a trending white shoes (like we did) to sneakers. Throw on a either a leather jacket or a faux fur and make a statement.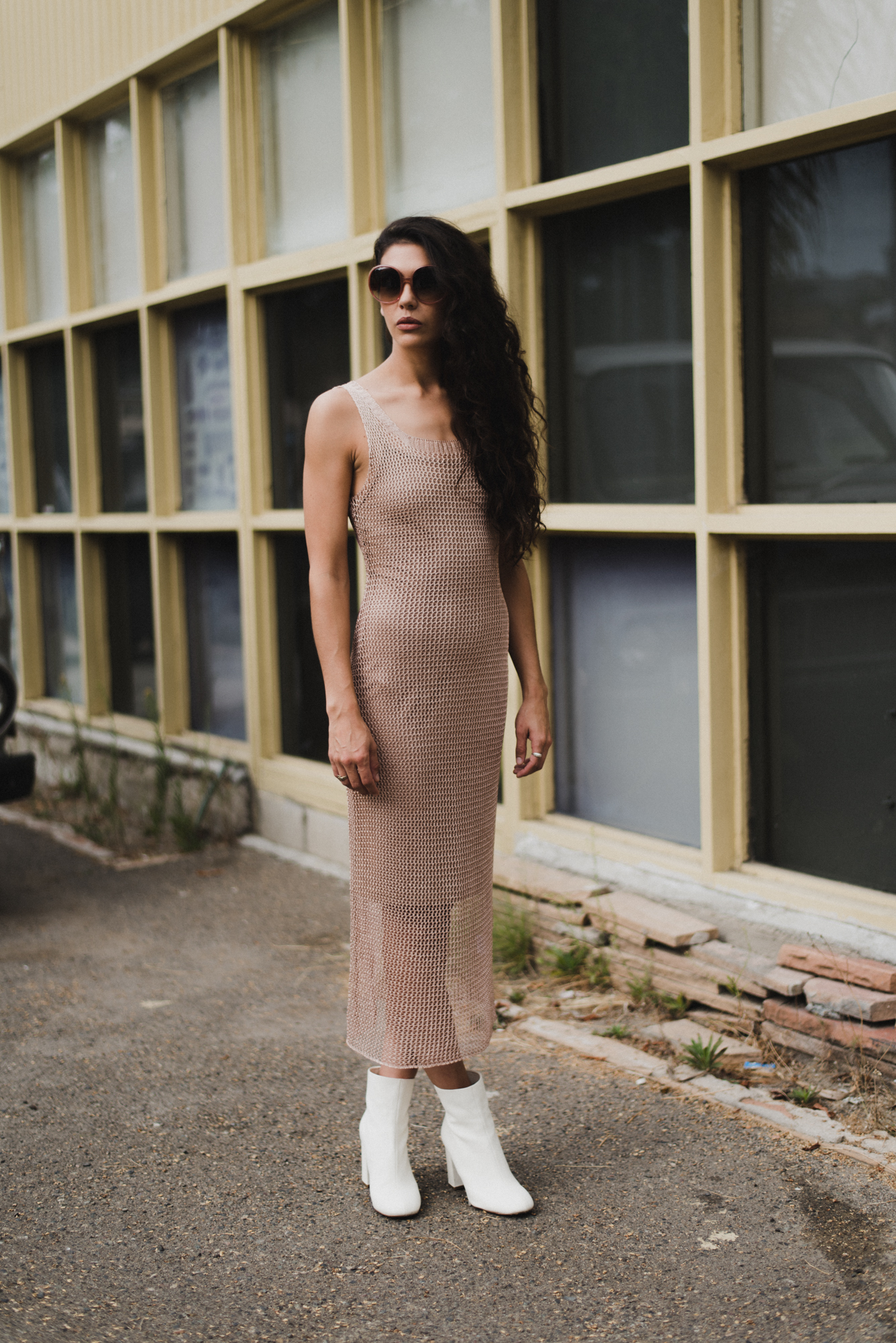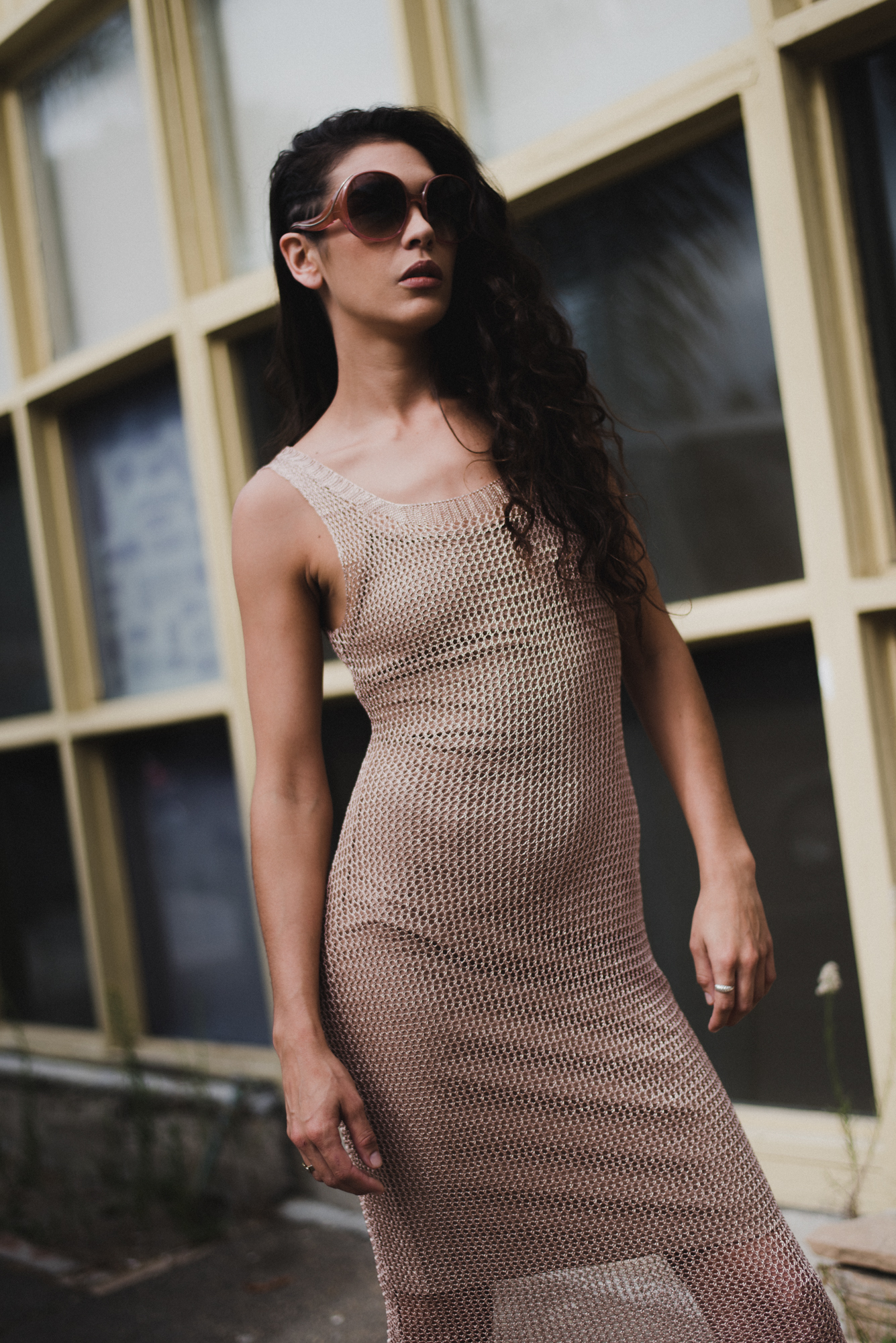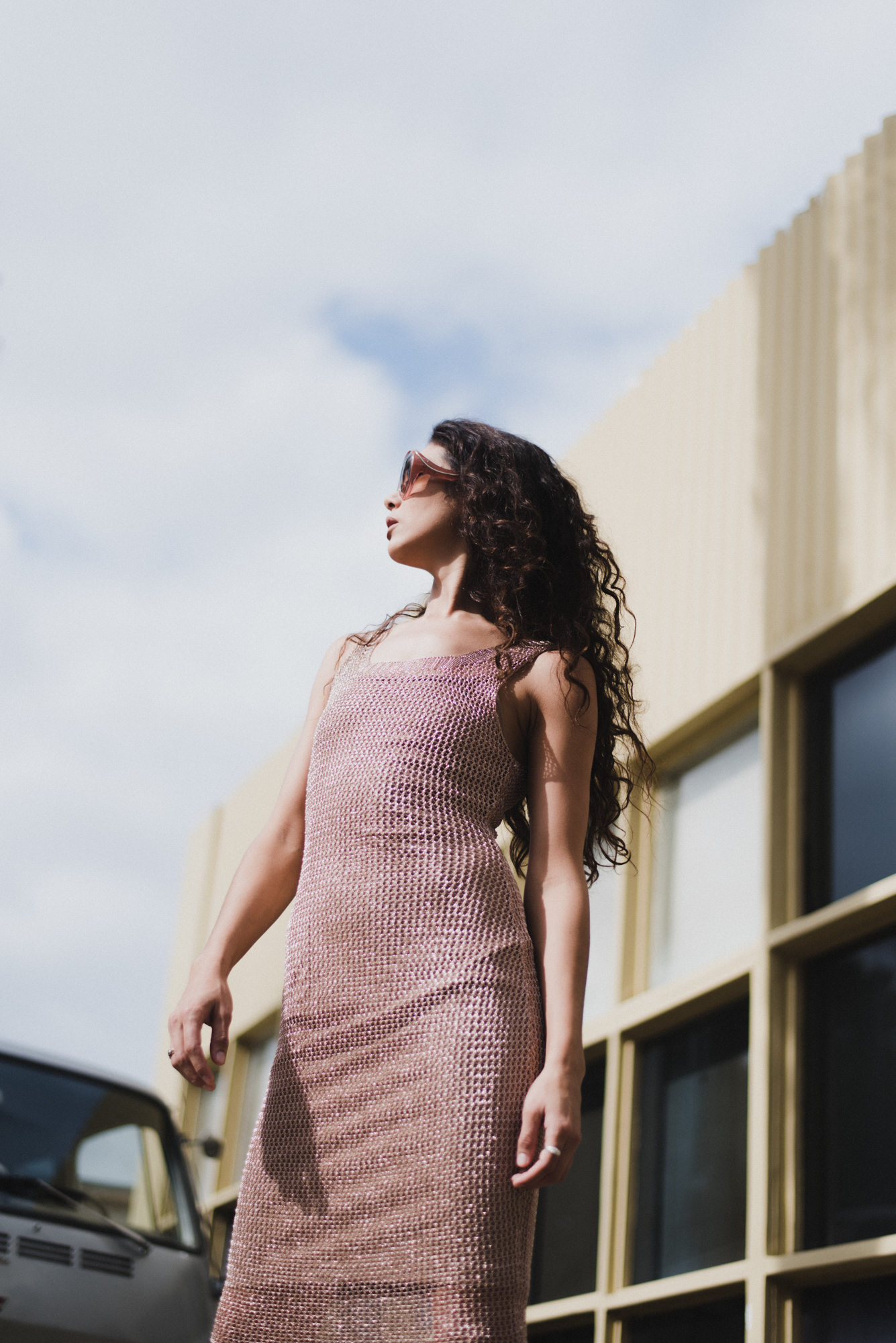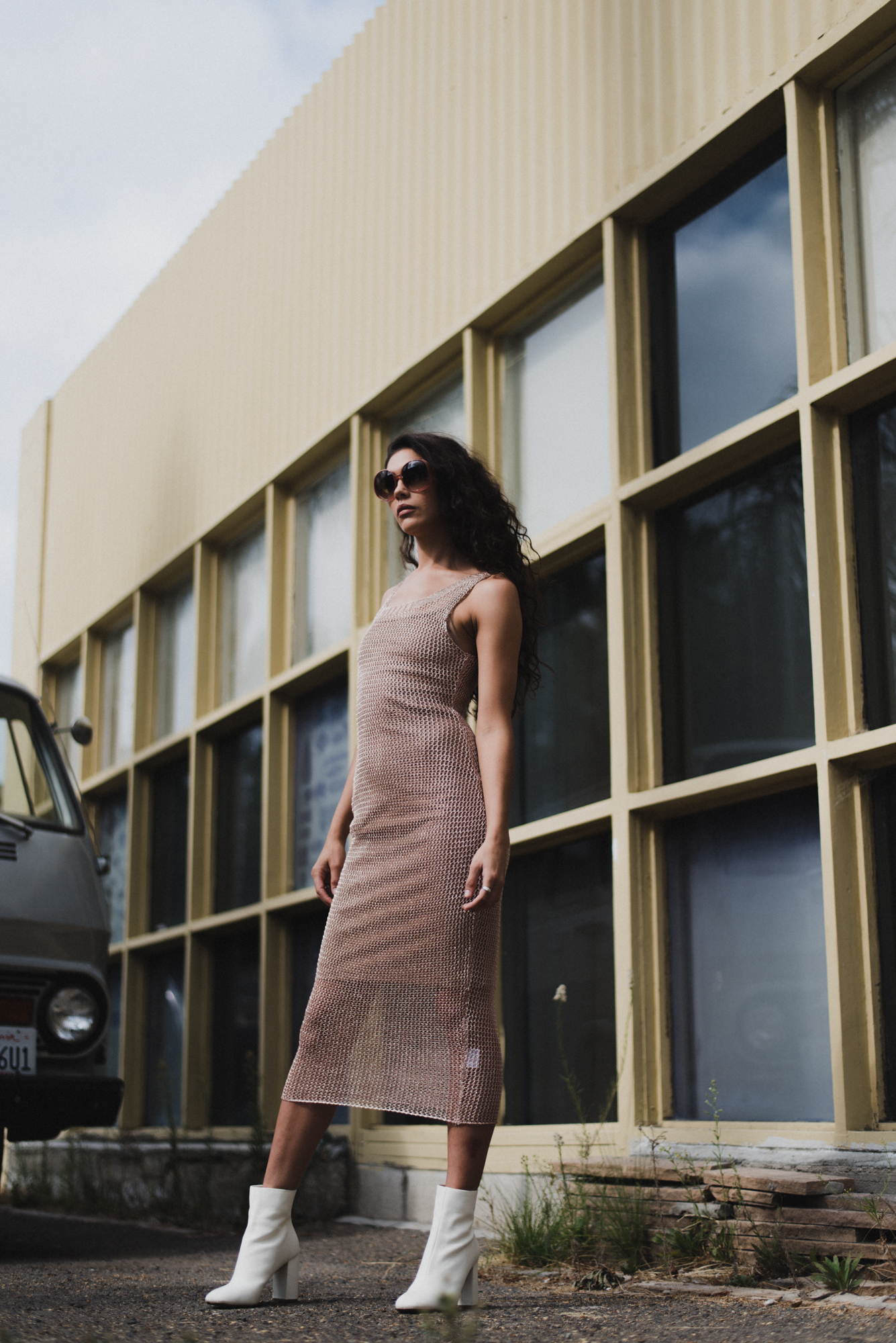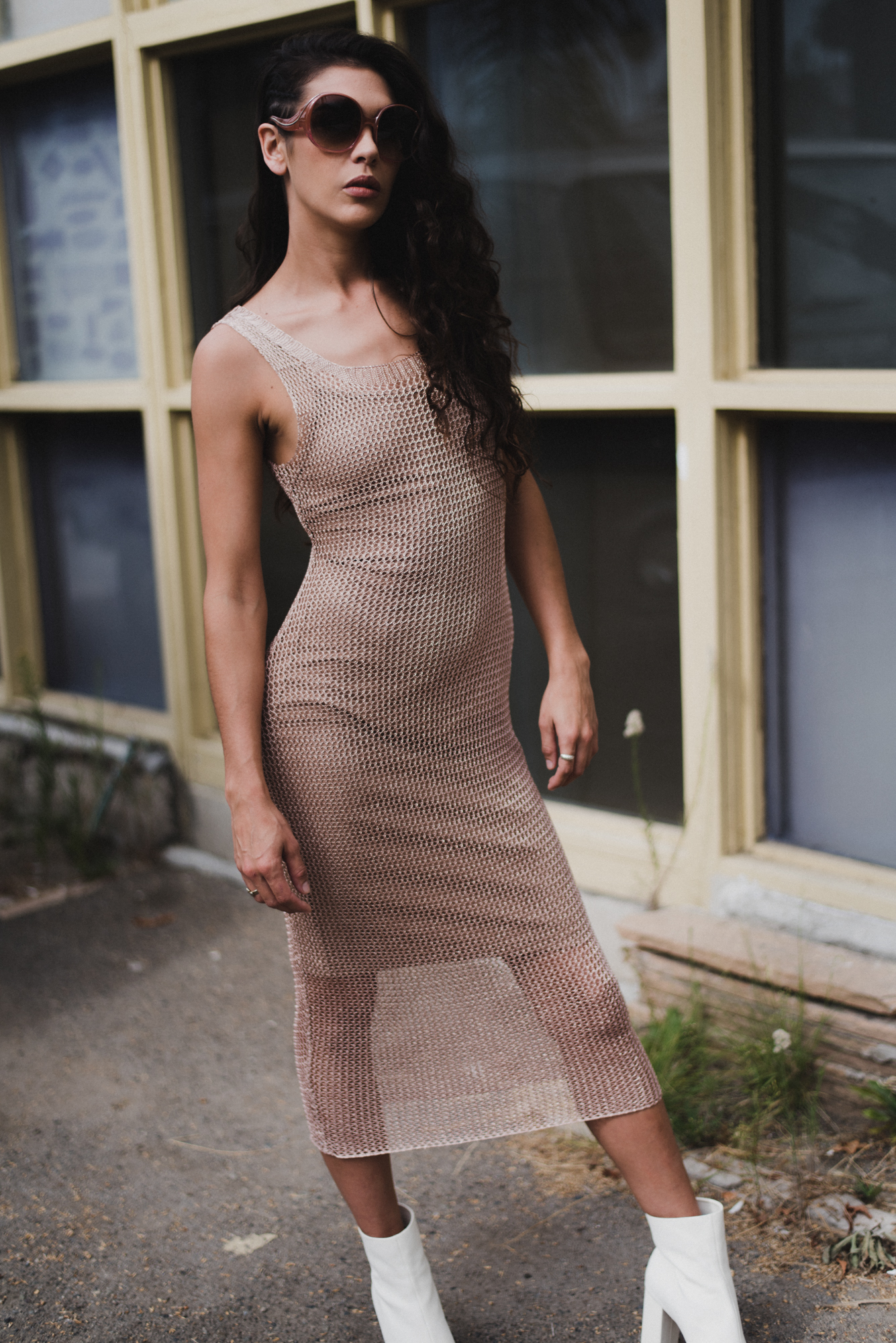 Dress: We Are Kindred c/o Kindred Boutique
We're beyond obsessed with this matching metallic set! Either piece in amazing on it's own and will work with everything in your closet. But together, WOW…. We love it!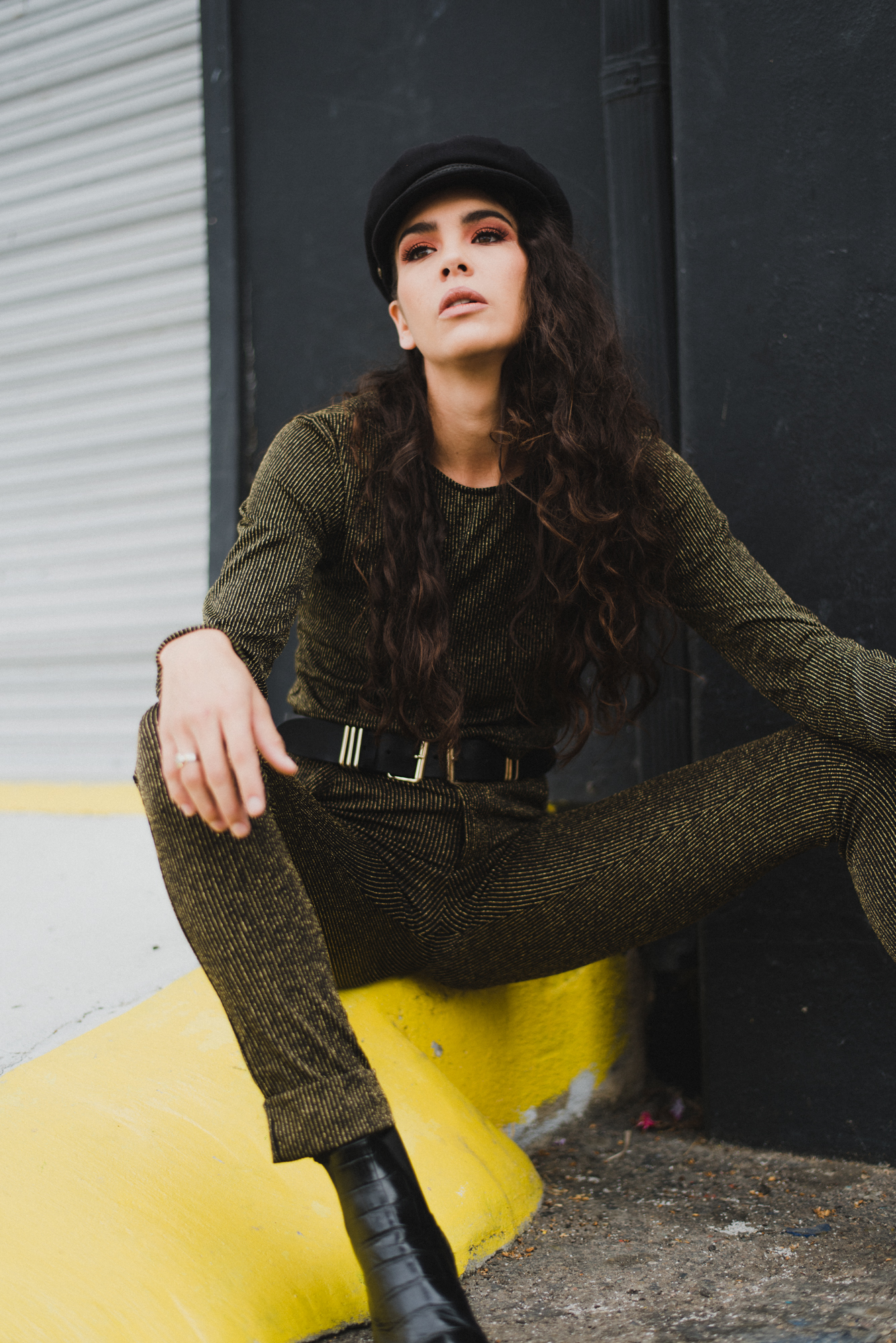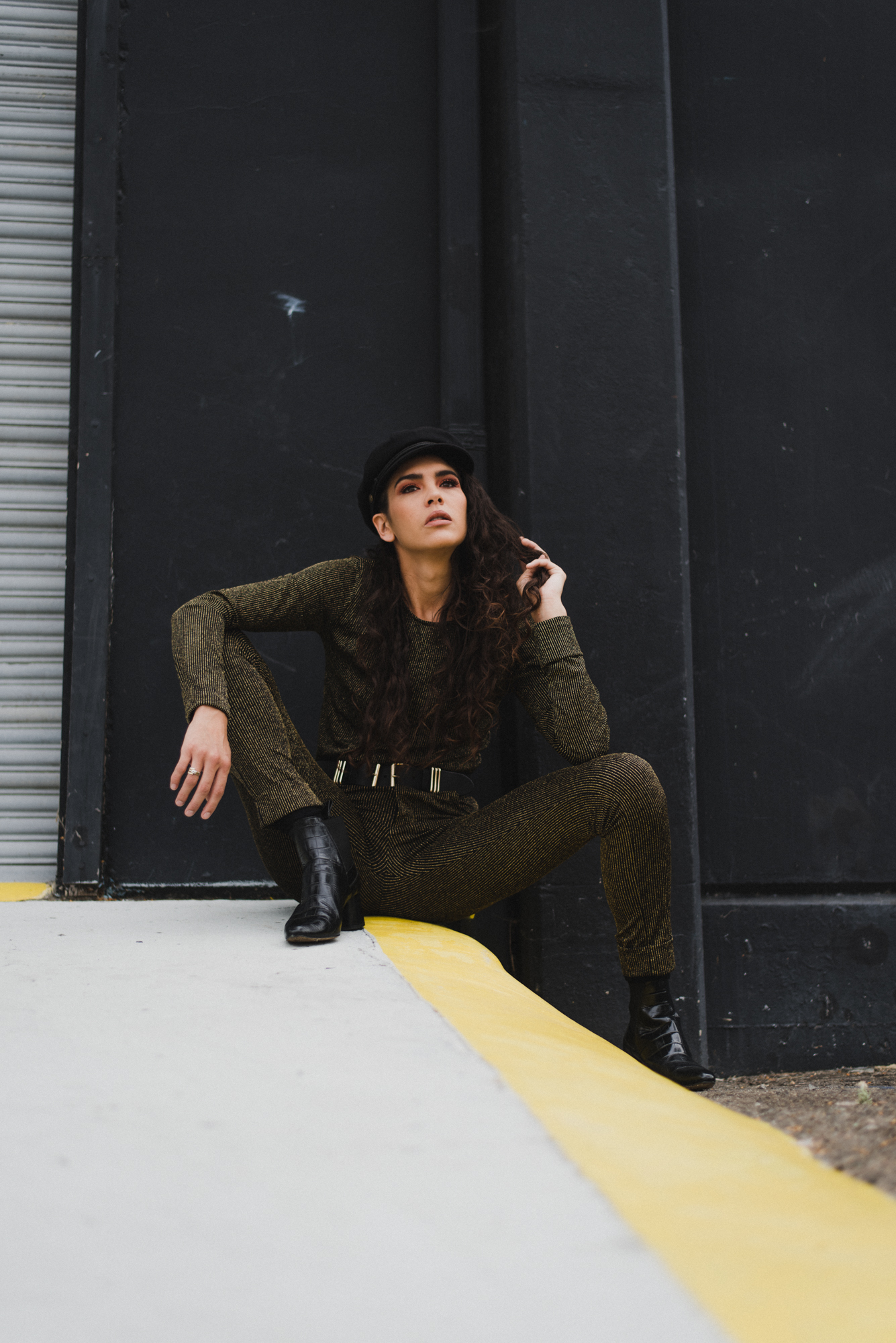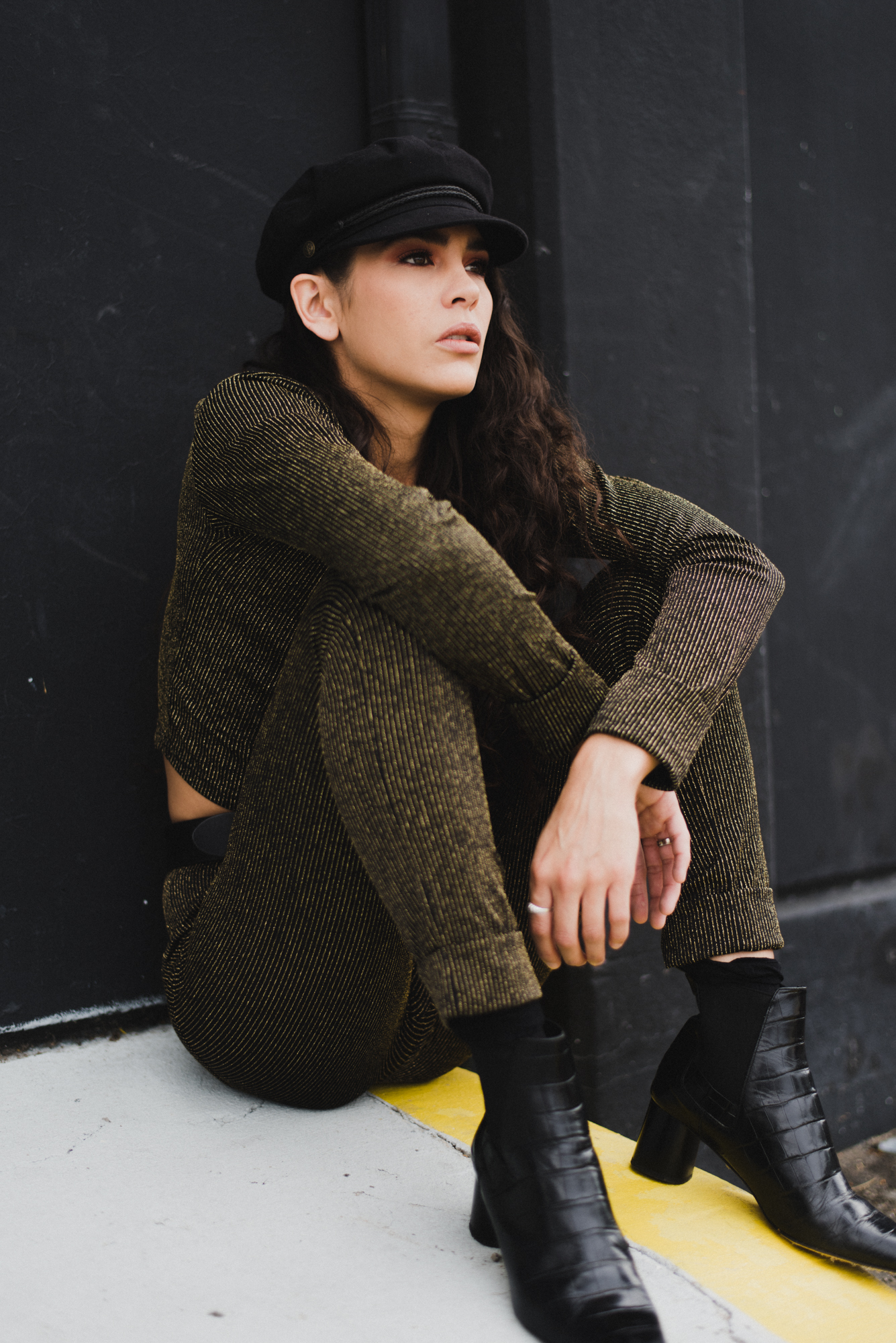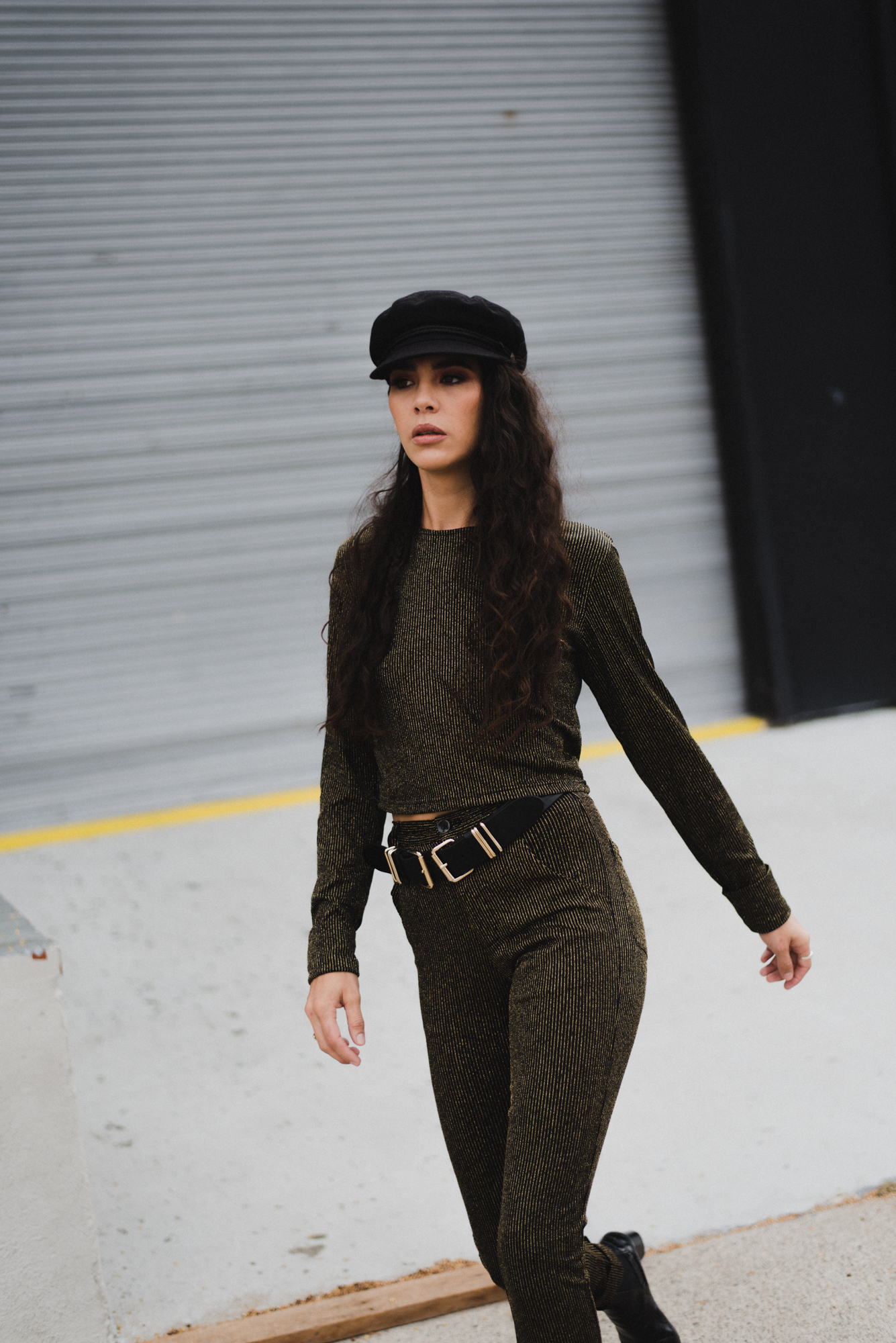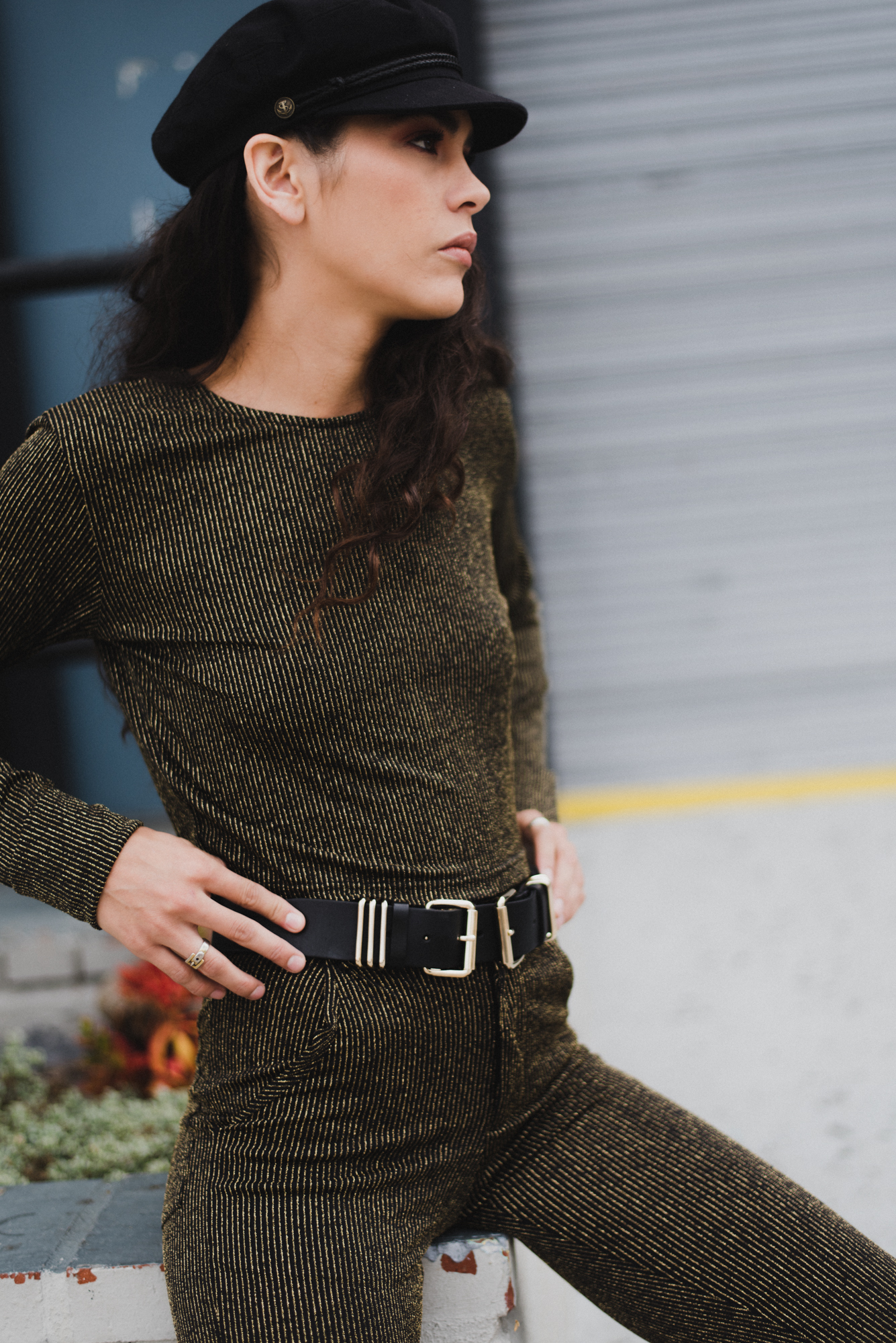 Top + Pants: Lenni the Lable c/o Kindred Boutique// Belt: B Low the Belt c/o Resurrection
---
CREDITS
---
Model: Katie Collins// Hair (Susan) + Makeup (Elissa Gutierrez)  Team via Blown Away// Photography + Styling: Rachael Dickens// Location Manager: Natalie Dickens