How to Transition in Style
Believe it or not, Spring is right around the corner. And it's time of find that balance of clothing that can transition from winter weather to early spring. This time of year can be a little confusing when deciding what to wear. One day it's hot and one day it's raining. At least we get to utilize everything in our wardrobe.
There are a couple key style tips to a flexible transitional wardrobe. One, pick pieces you can both layer and wear on their own. Two, style your looks with different accessory options based on the season. For example, knit scarves now, chain chokers later, and boots now, sandals later. This will allow you to make the most out of your wardrobe.
One of our favorite local online shopping spots to find great, affordable pieces is Haute Shop Co. This e-boutiques has a great selection of transitional pieces at a prices you'll love.  Curated for the woman on the go, who wants chic wardrobe essentials while mixing in a little trend, Haute Shop Co. is the perfect online shopping destinations to add your favorites list. Here is a look at what you can find at Haute Shop Co. Happy Shopping!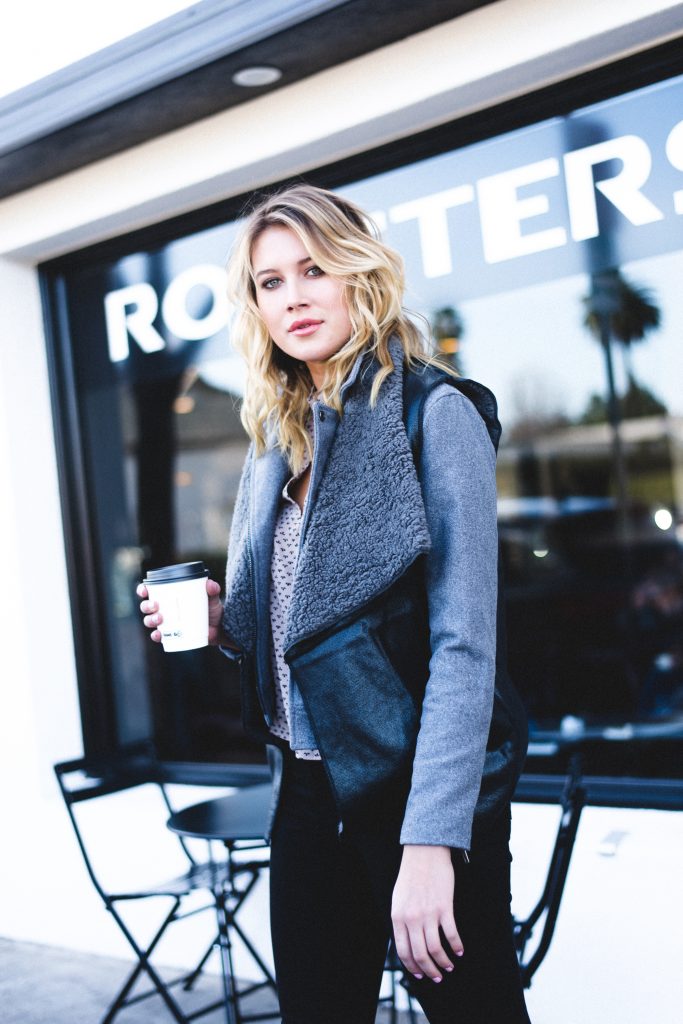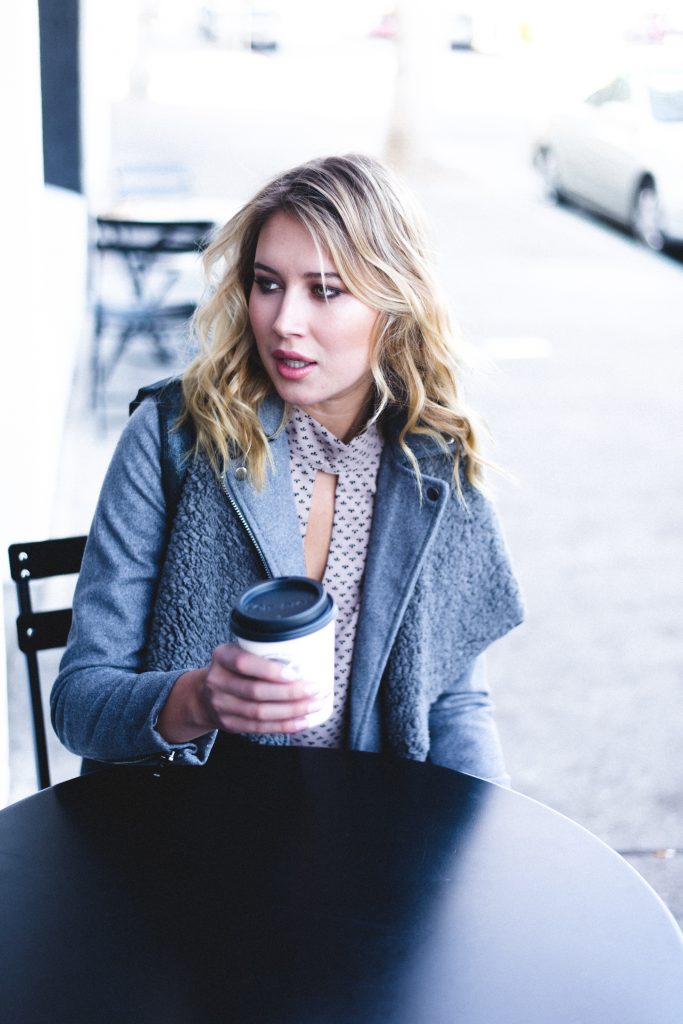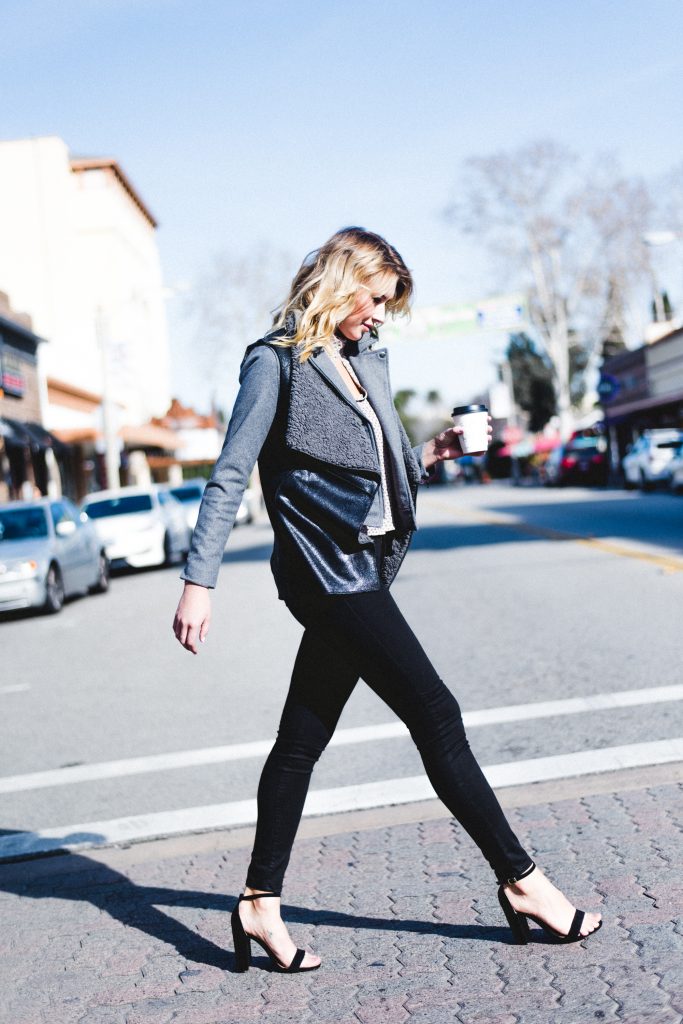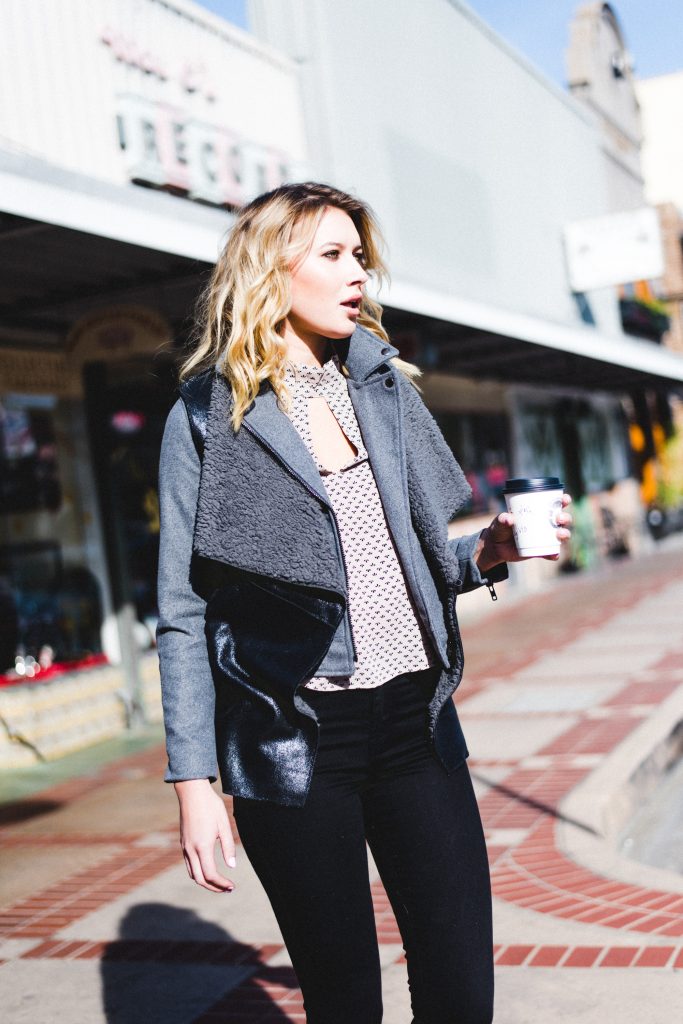 SHOP: Top || Moto Jacket || Faux Shearling Vest || Skinnies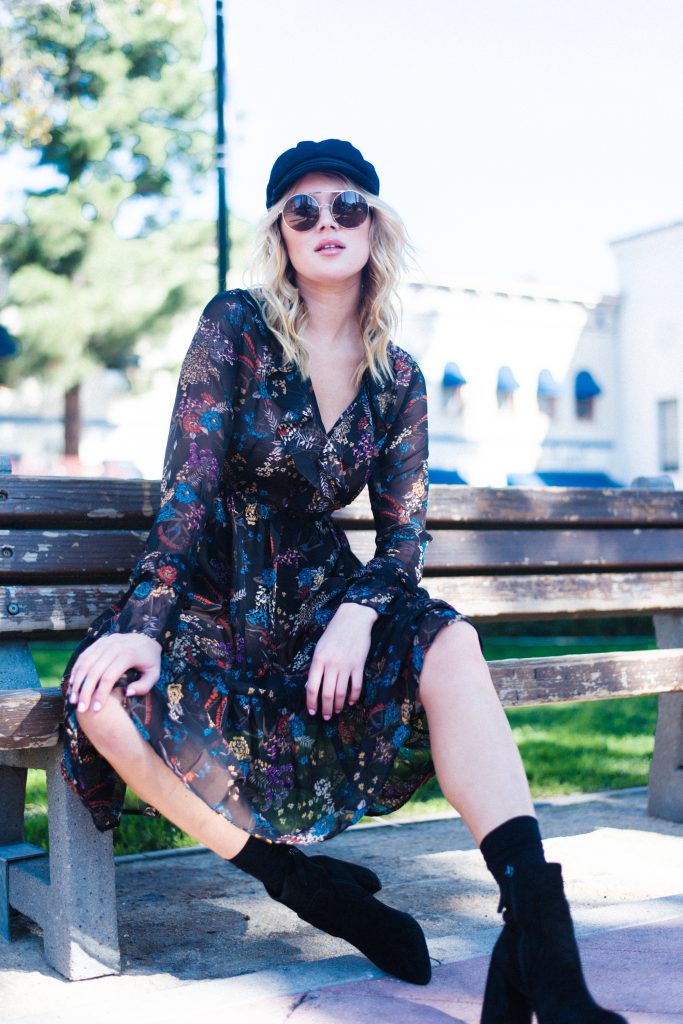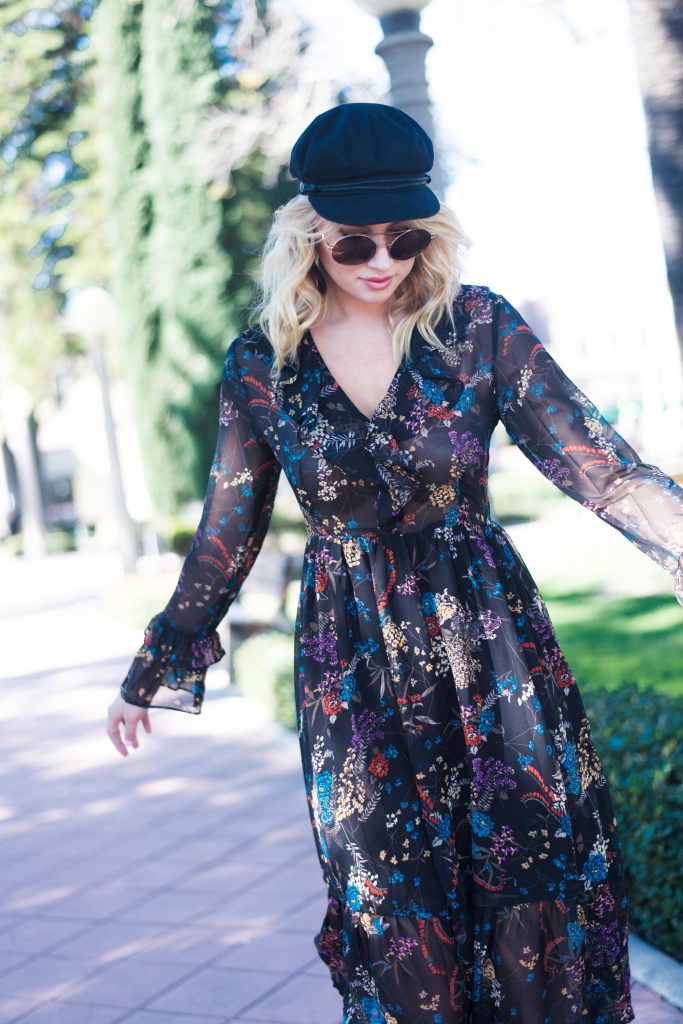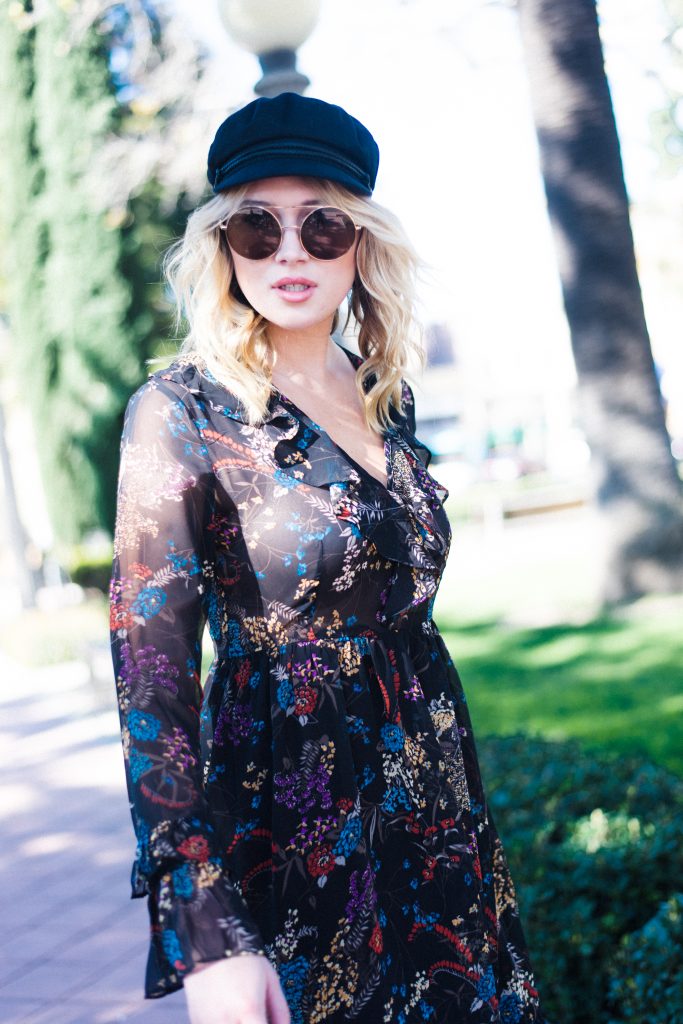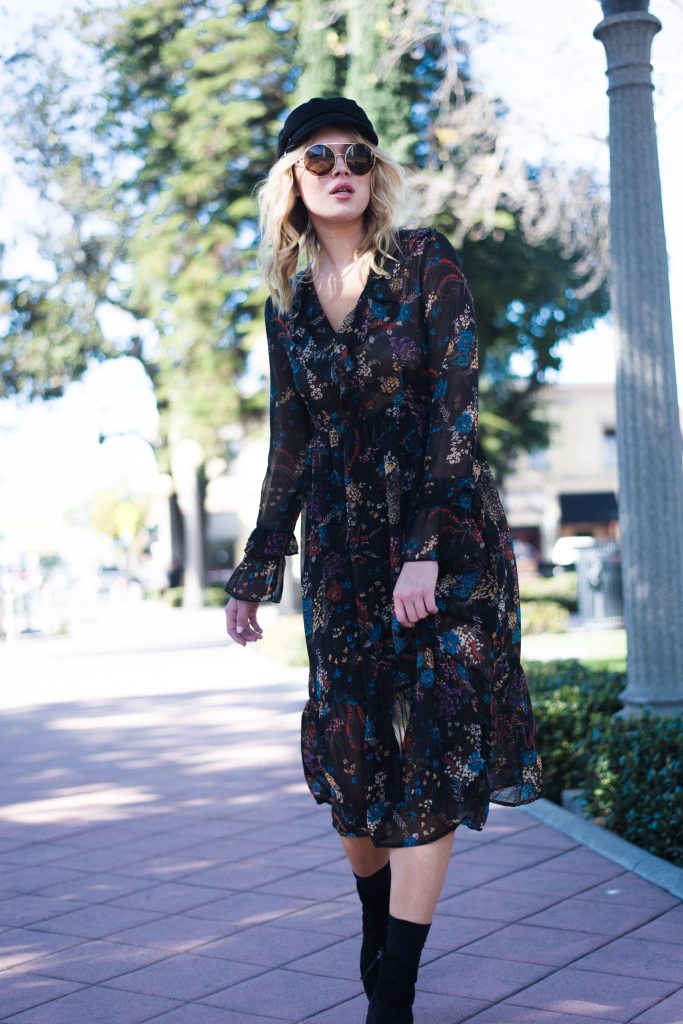 Haute Shop Co SHOP: Dress.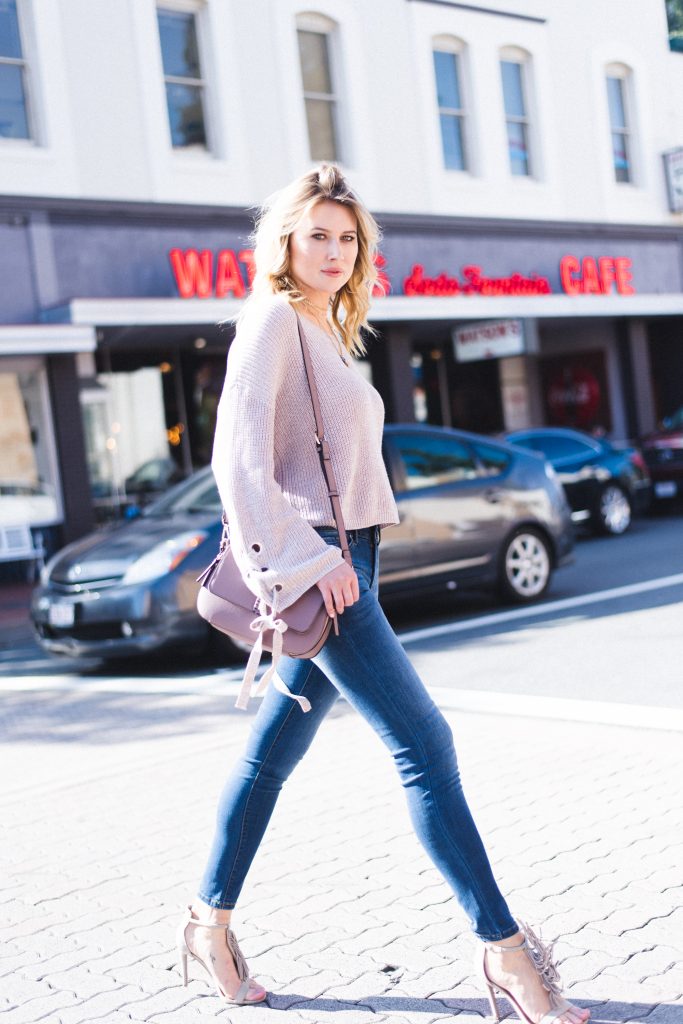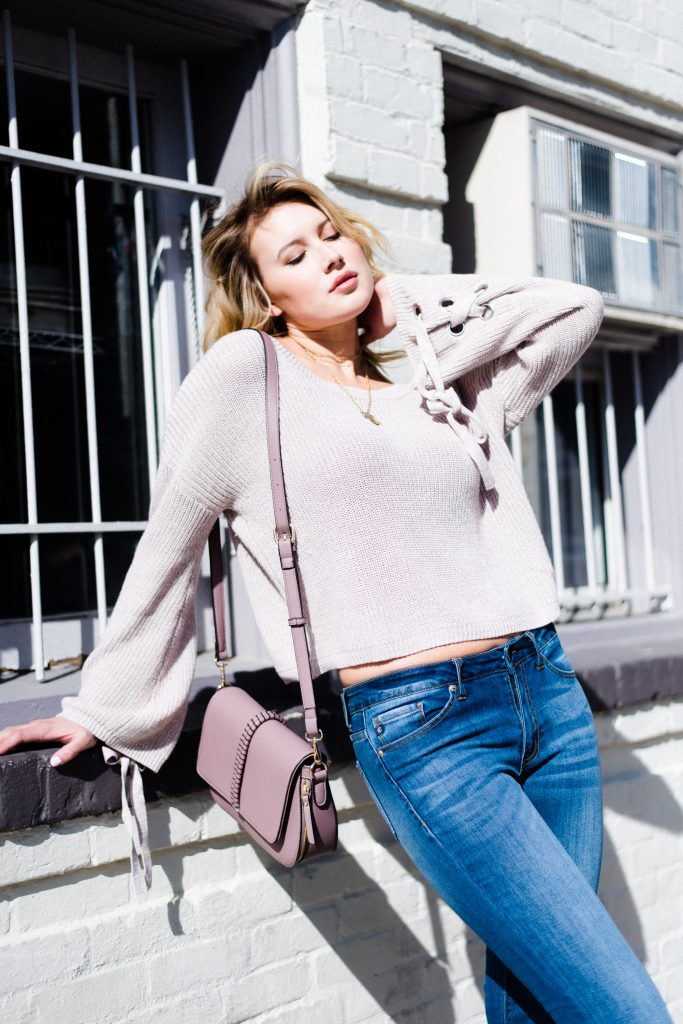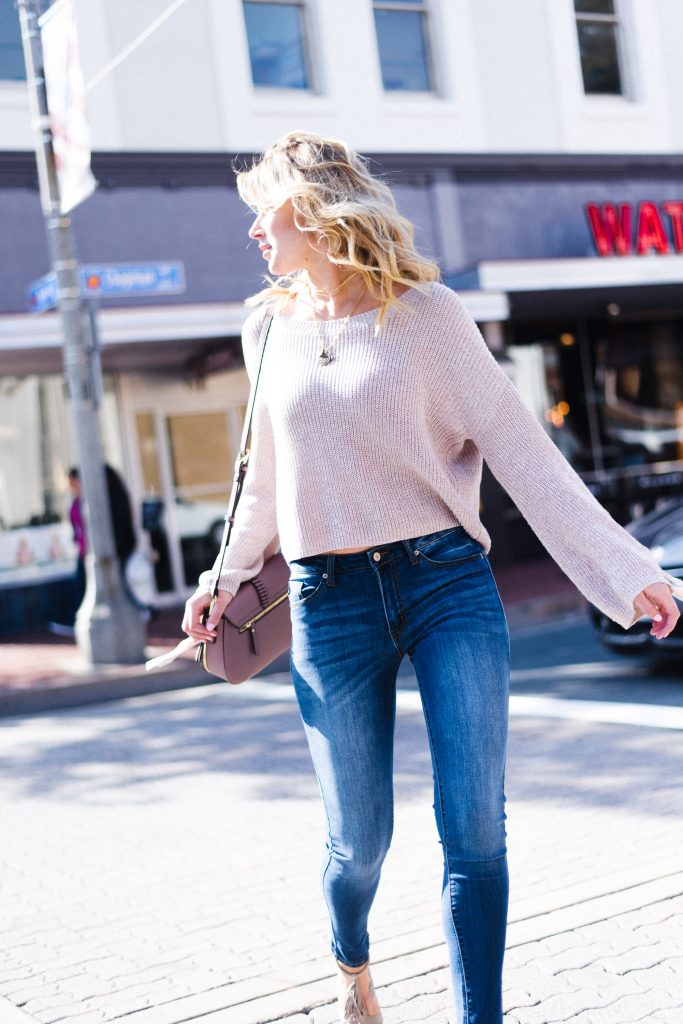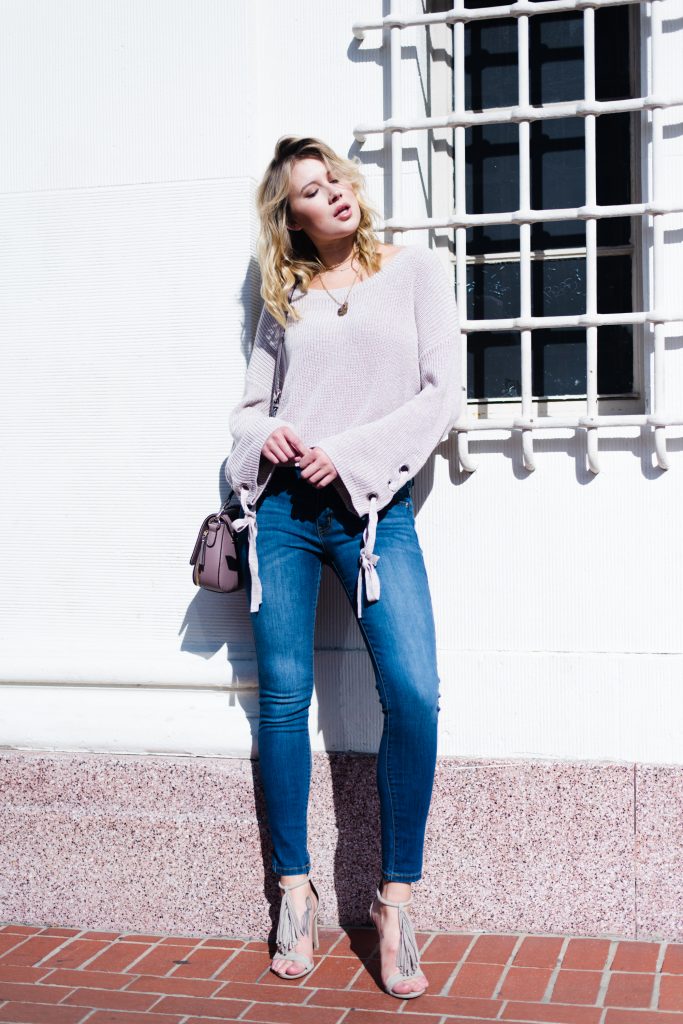 SHOP: Sweater || Jeans || Handbag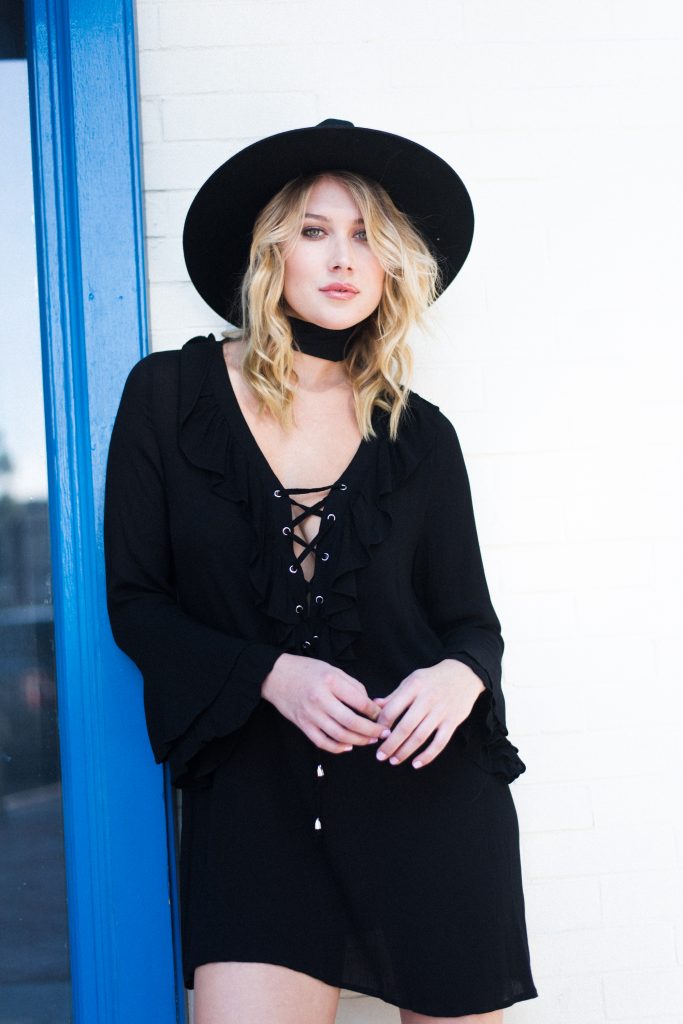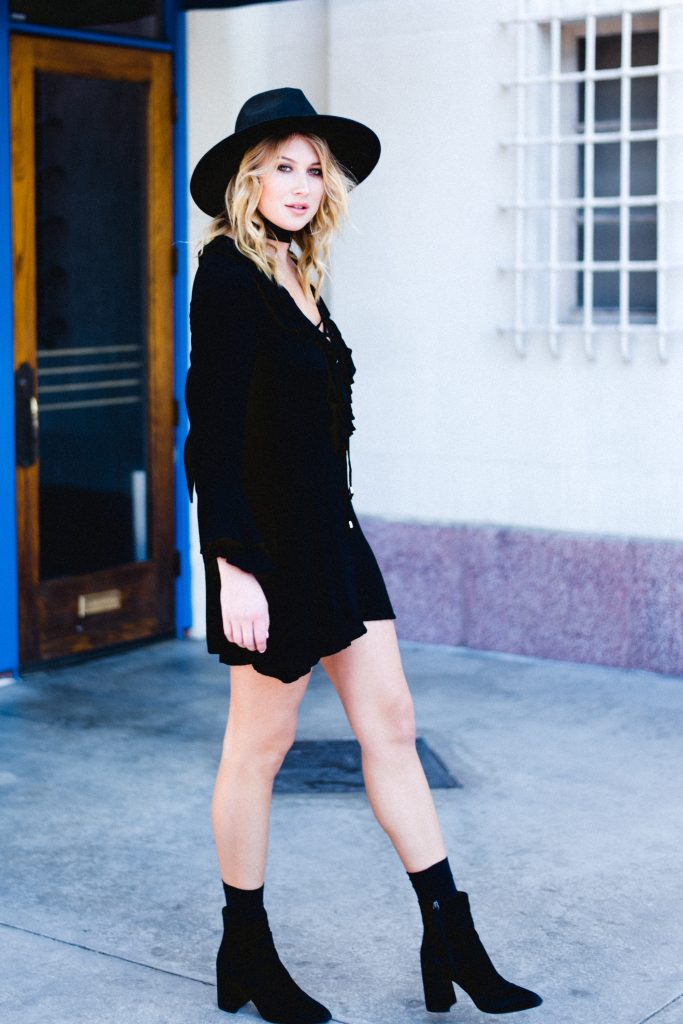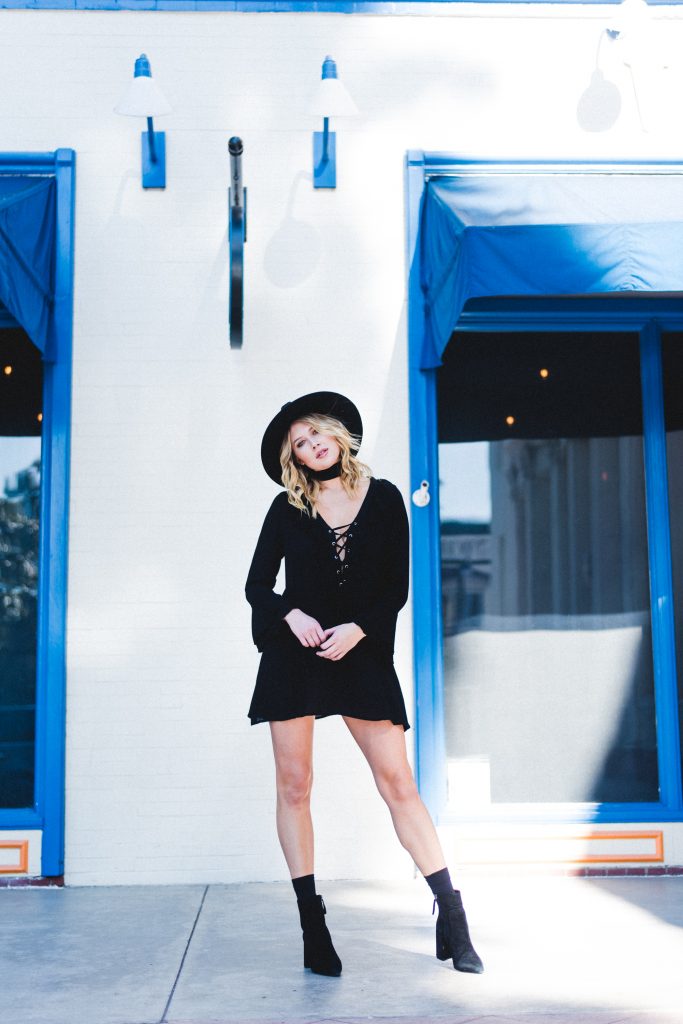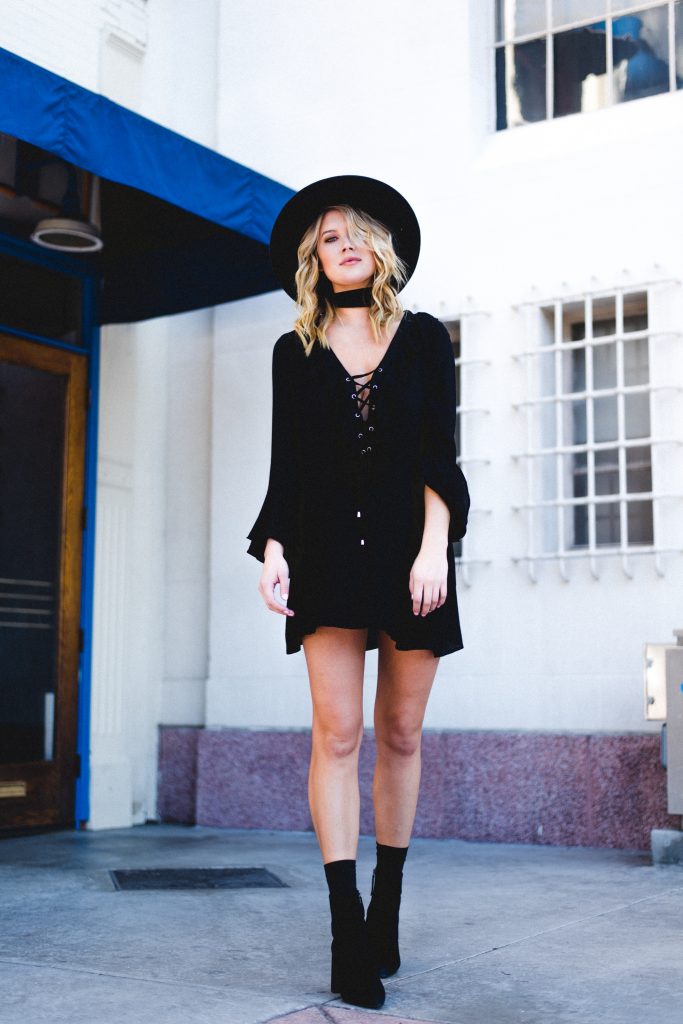 SHOP: Dress coming soon! Haute Shop Co.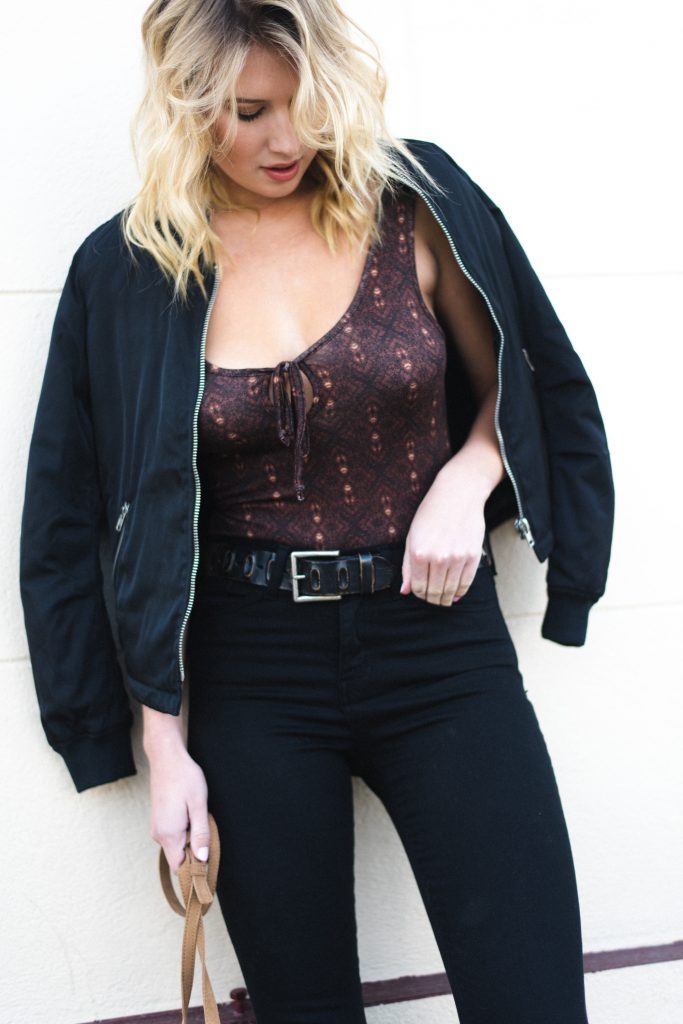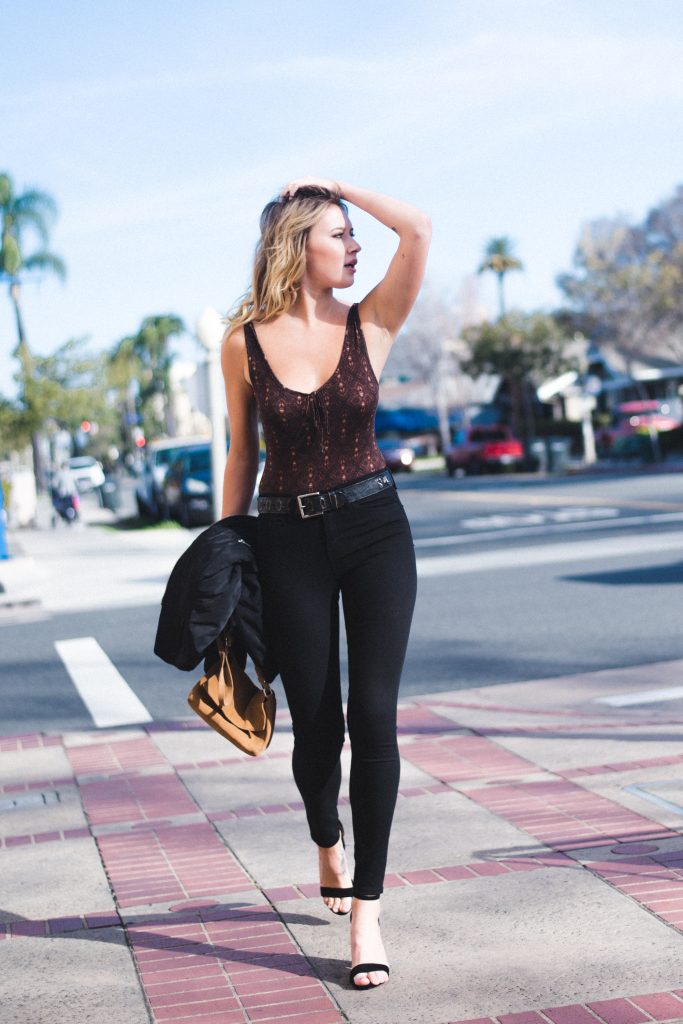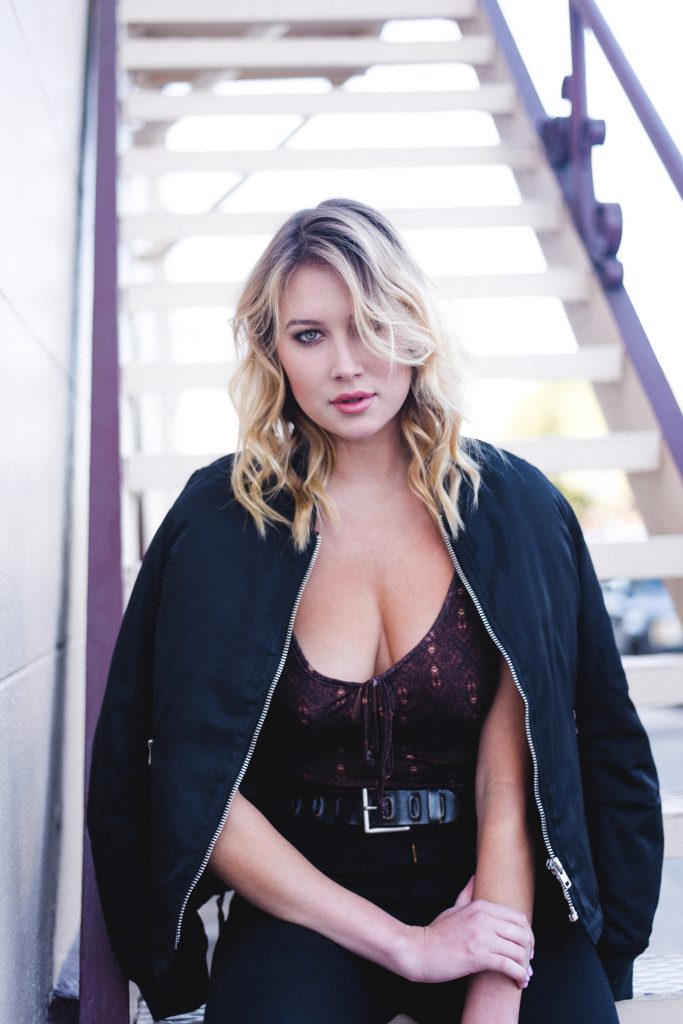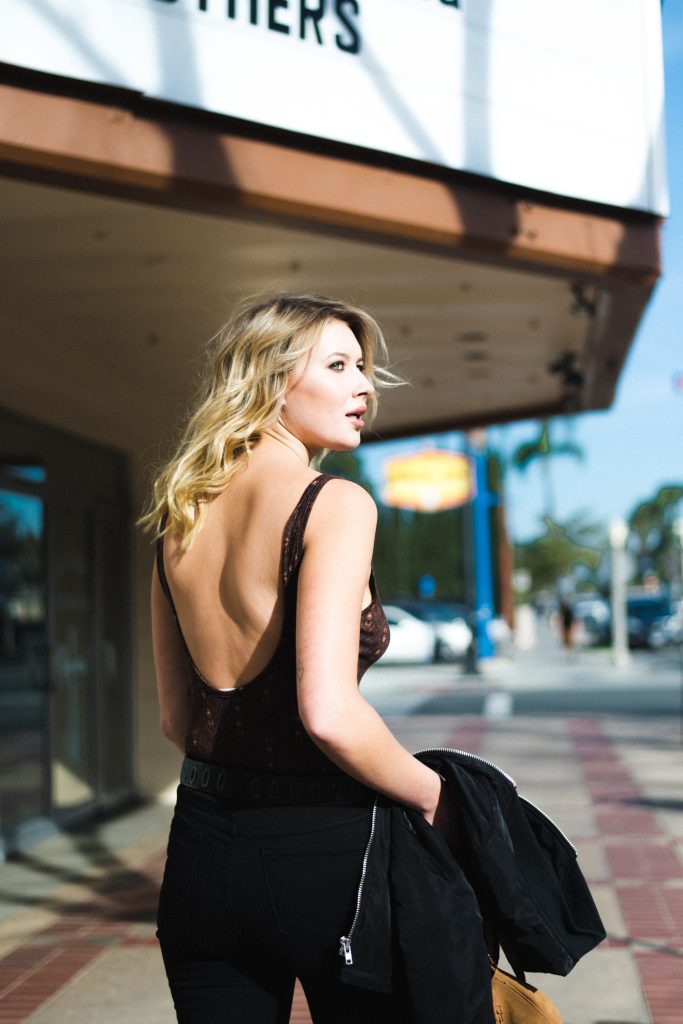 SHOP: Bodysuit || Black Skinnies || Bomber
CREDITS:
ALL CLOTHING PROVIDED by HAUTE SHOP CO.
Model: Kristianna Schlesinger @kristiannaslesh// Hair: Amy Batlowski Owner/Stylist at  Studio A Hair Salon// Wardrobe Stylist + Photographer + Makeup ( yes I do it all 😉 ) Rachael Dickens// Location Manager: Natalie Dickens