How to Rock Red like a Style Star
Formal Affair to Street Chic
RED is the hottest color right now! And we're kinda excited about this standout pop of color. From a major statement to a subtle detail anyone can rock Fall's must have color. Adding a trend color to your look will instantly make the look modern.
Major Statement
For those of you who love to stand out, a red dress or over the knee boots will do it. I'm in love with this pleated red dress on blogger babe, Carrie Bradshaw Lied. Not only is red hot this season but pleats are a trending heavy hitter this fall.
And as far a statement shoe…. I mean, red over the knee boots-MAJOR. Ok, for the ladies with deep pockets, who love a good trend and want to stand out, these boots are perfect.
Everyday Pieces
Most of us love to incorporate a little trend into our looks without looking like we're really trying. Adding a trend color is the best way to effortlessly update your style. A simple sweater, top, or outerwear in a solid or print are easy ways to achieve an effortless vibe while trying something new.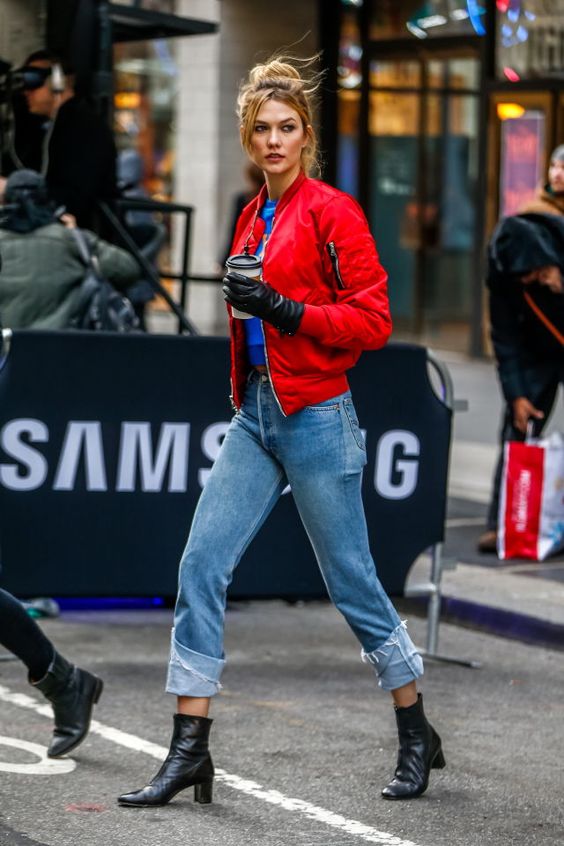 Details
Many women like to be more subtle in the way they incorporate trends in to their looks. Even a red sweater can be too much. A subtle pop of a trend color styled in a more inconspicuous way, can be all one needs. A sneaker, bootie, (or any shoe for that matter), earrings, or a bag are great ways to "sneak" in a trendy color. This is what I would do…..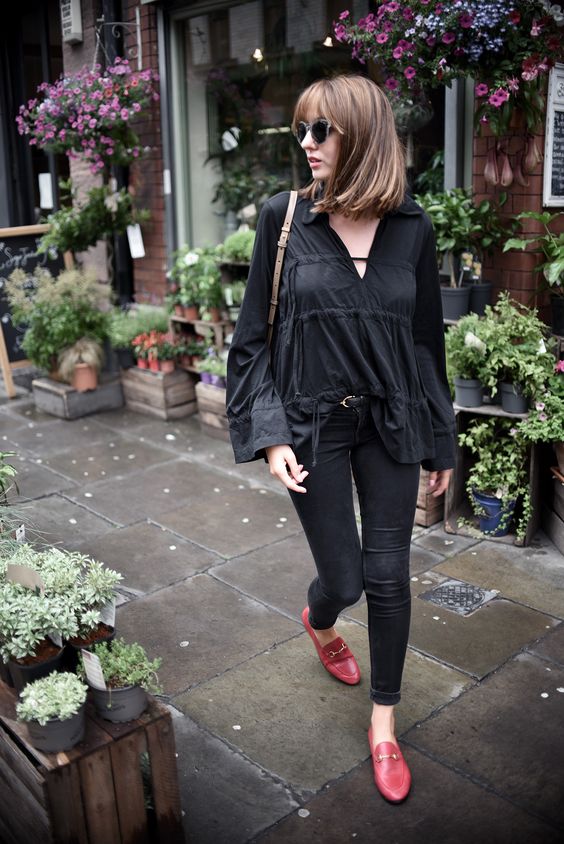 All Photos Sourced via Pinterest unless otherwise credited
How will you be wearing the season's hottest color this Fall?