Living a Balanced, Healthy Lifestyle
It seems like just yesterday we were ringing in the New Year and committing ourselves to those 'I am going to get Healthy' New Year's resolutions. Now, we're half way into February, and some of us have already fallen off that healthy lifestyle bandwagon… Guilty! If you're like me, it's much easier to stay on track when you have someone to help keep you accountable. We turn to our girl friends or our significant other, but when they're no help, where do we go? Love Sweat Fitness!!
This is going to sound crazy, but I am more likely to motivate myself to workout at home than drag my butt to the gym. Katie Dunlop, my friend & creator of Love sweat fitness, is one of the main reason why. So, as I'm nearing the middle of February, feeling way off track, I'm so excited about the recent launch of her #LSFHOTBODY system!
Join the LSF Community!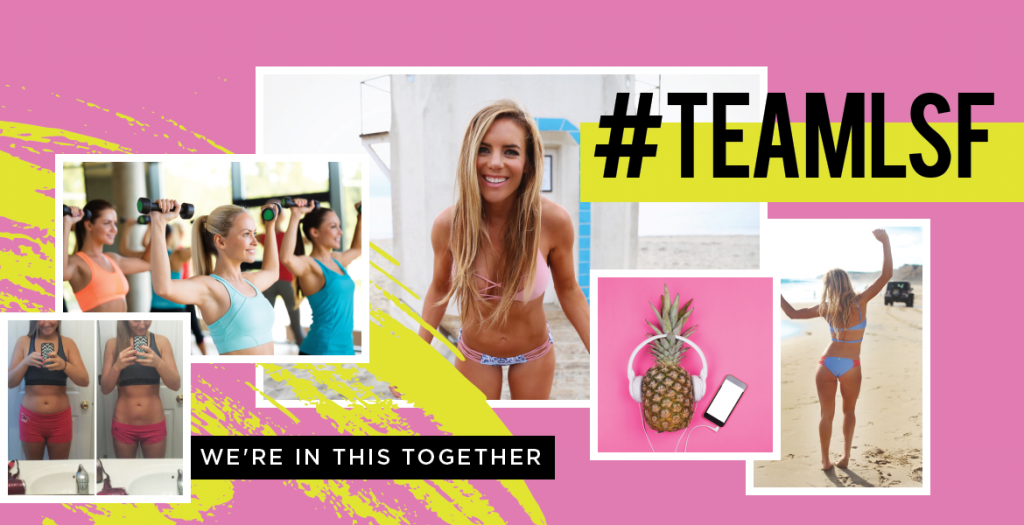 Katie believes the most important thing in life is Balance. Her motto, "Green Juice Now, Champagne Later" is all about Living a Healthy, Balanced lifestyle that is right for you! And, she wants to share that with all of us. Her weekly YouTube workouts make you feel like she is in the room with you and she always has a fun challenge happening each month. And the best part, being apart of #TEAMLSF. An amazing community of women with the same goals, helping each other reach them.
#TEAMLSF is the place where you fit in. It's the place where you can throw your hair up in a messy bun, throw on your workout clothes and not have to worry if you're at day 1 or day 100 – you know you'll have people cheering you on towards your goals the whole way.  ~ Katie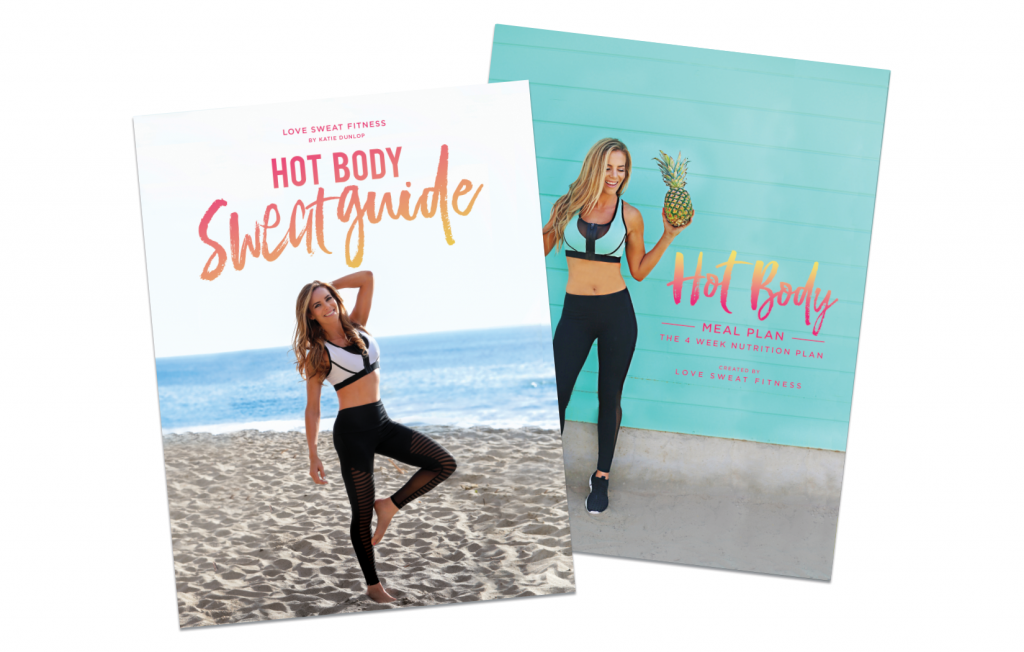 Katie had been working on these guides for 2 years and finally launched them along with her new website last month! She created the sweat guide based on the simple formula she used to transform her own body. 135 pages of fun, easy to follow workouts and tons of motivation along the way.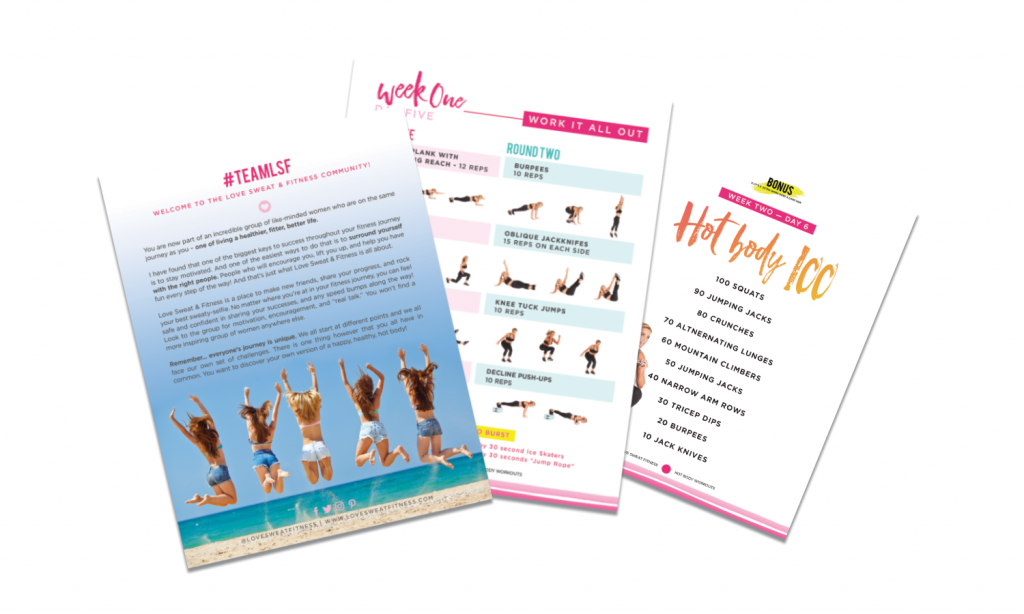 Her 4 week meal plan is designed to help you learn WHY it's important to eat certain foods and when to eat them, ensuring you get the most energy all day long. This plan gives you all of the nutritional tools you need to meet your weight loss goals.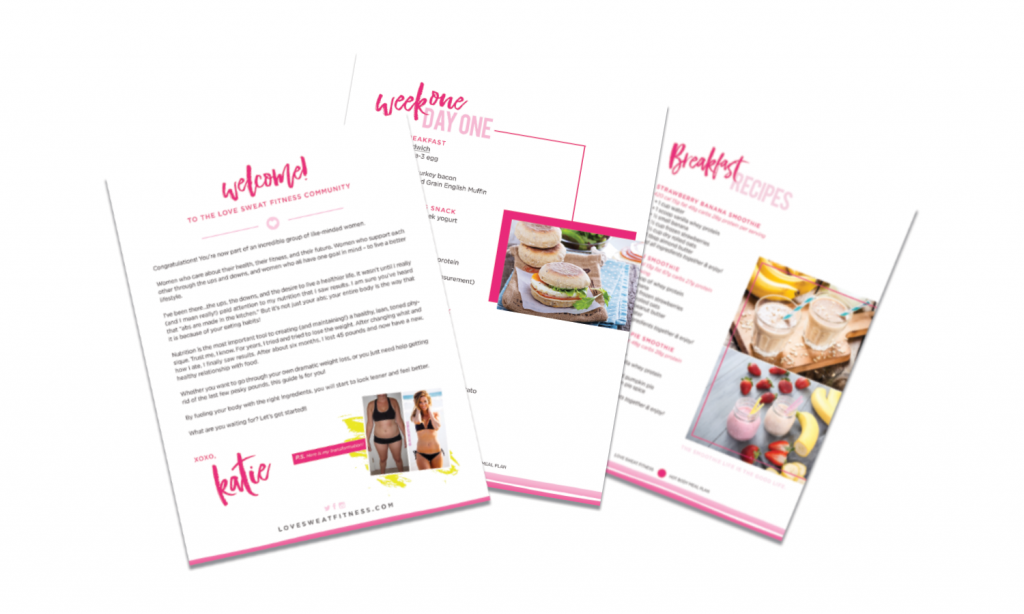 I can't wait to get started, and of course I couldn't go without sharing with you! And while I could go on and on, you should check it out for yourself. Also, I know you'll just love Katie! So now, lets get our sweat on!!
Are you ready to live the happy, healthy lifestyle you deserve? Head over to LOVE SWEAT FITNESS!