SoCal Fall Style
Fall(ish) Looks to Copy NOW
The best part about being local is knowing the fashion needs that are specific to us. Because let's face it, it's still hot…. Fall fashion is in full swing, but here in SoCal it's been 80+ degrees, and that's not sweater weather! So we're bringing you 6 looks to inspire your SoCal Fall Style.
We're always bringing our readers what's new in our favorite boutiques. And the boutique owners also know that the needs of SoCal babes is different then that of fashion lovers living in different climates. So for that reason our favorite boutiques are mixed with a variety of clothing specific to our climate.
I know what you're thinking… you still want to feel like you're wearing fall styles. That's where the are art of mixing and matching textures and season comes into play. We're always mixing it up in our Exclusive Editorials. To both show you "how-to" and encourage you to look at your clothing in different ways. Be bold and break the norms. We promise it won't scare the neighbors.
---
Crop on Crop
---
STYLIST TIP: When creating new fashion rules for yourself, always make sure that whatever you're wearing is flattering to your body type. When it comes to "Crop on Crop" keep your pants high-waisted. This way you might see a little skin in the middle but not too much. AVOID low waisted cropped pants with crop tops. This can make one look short.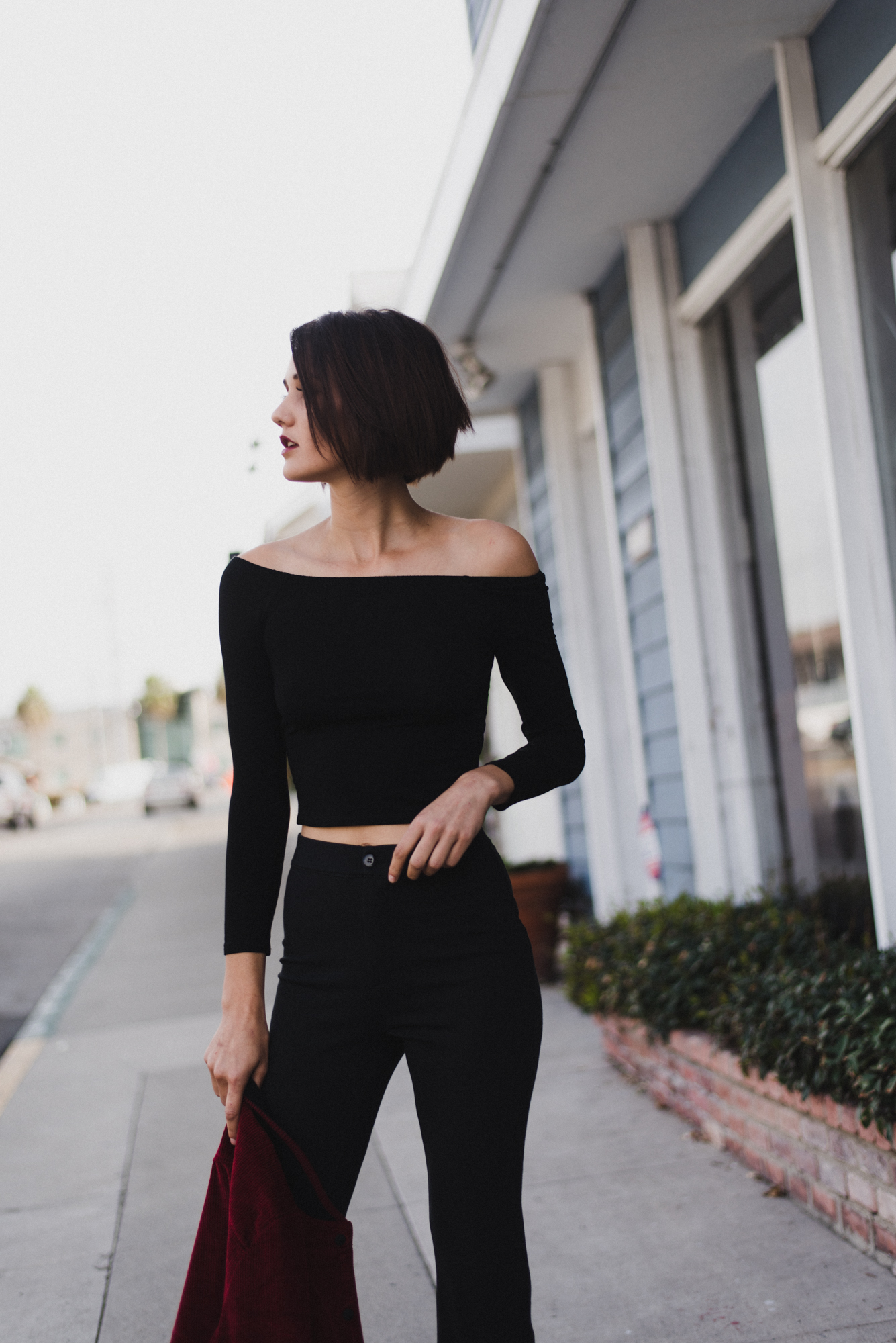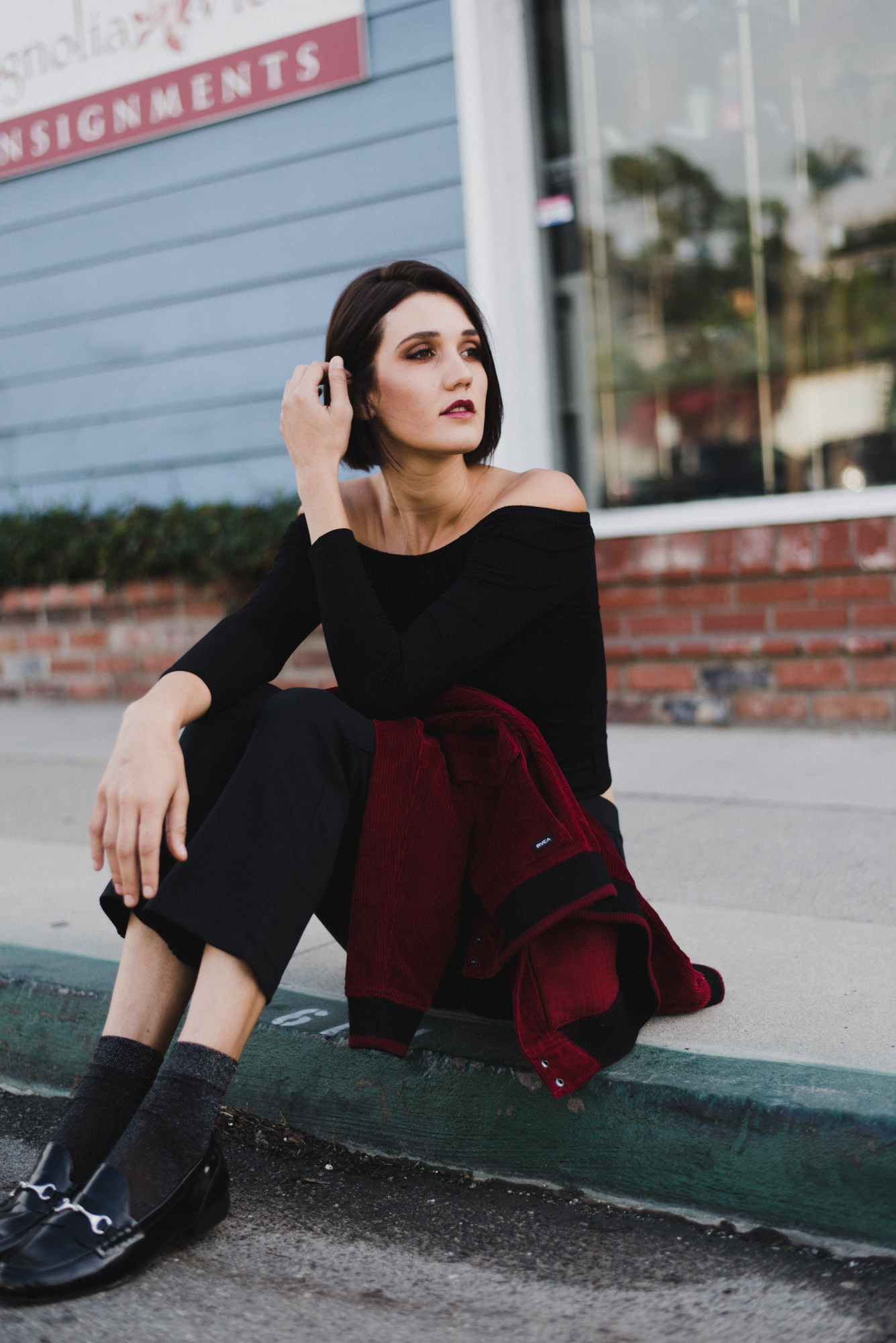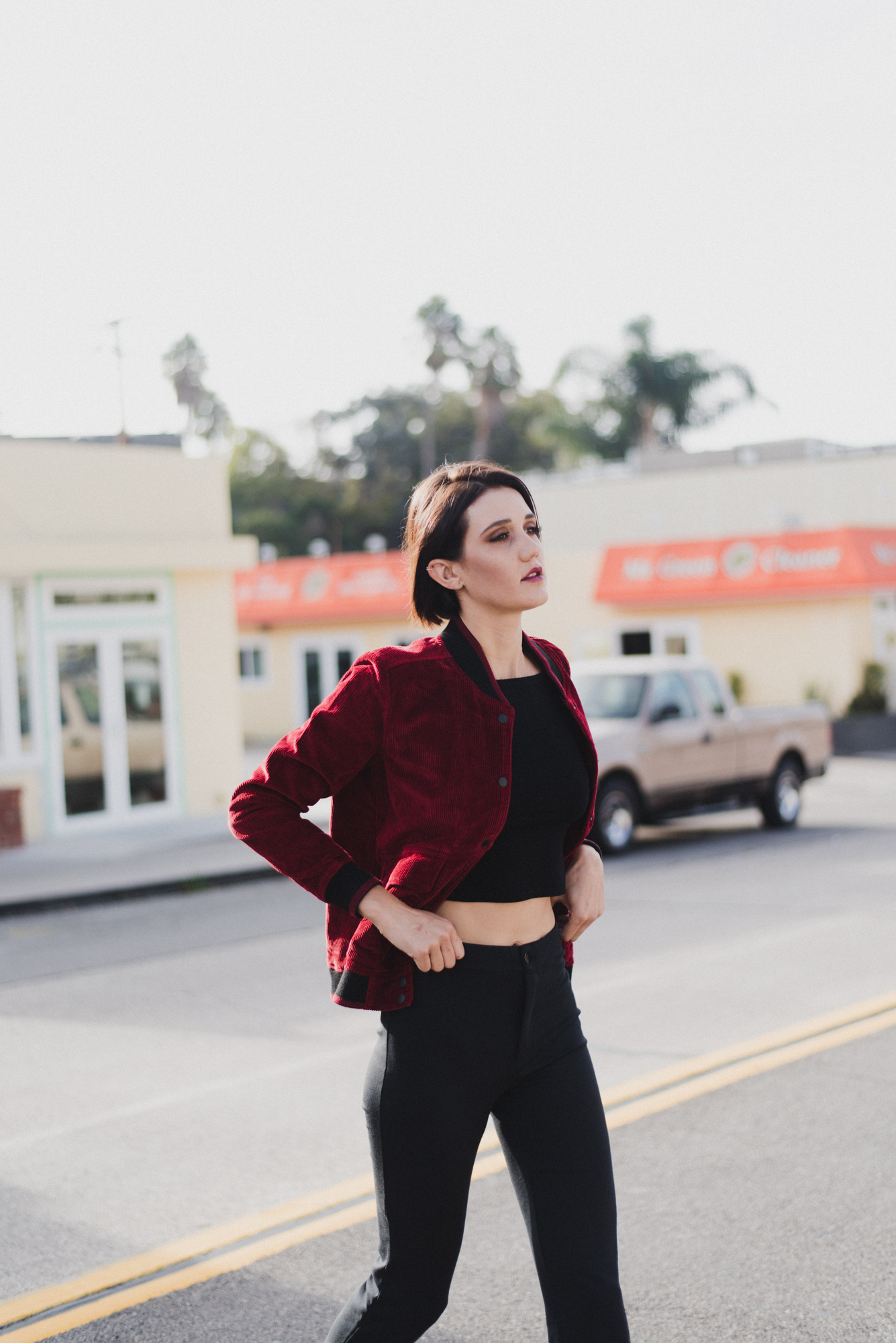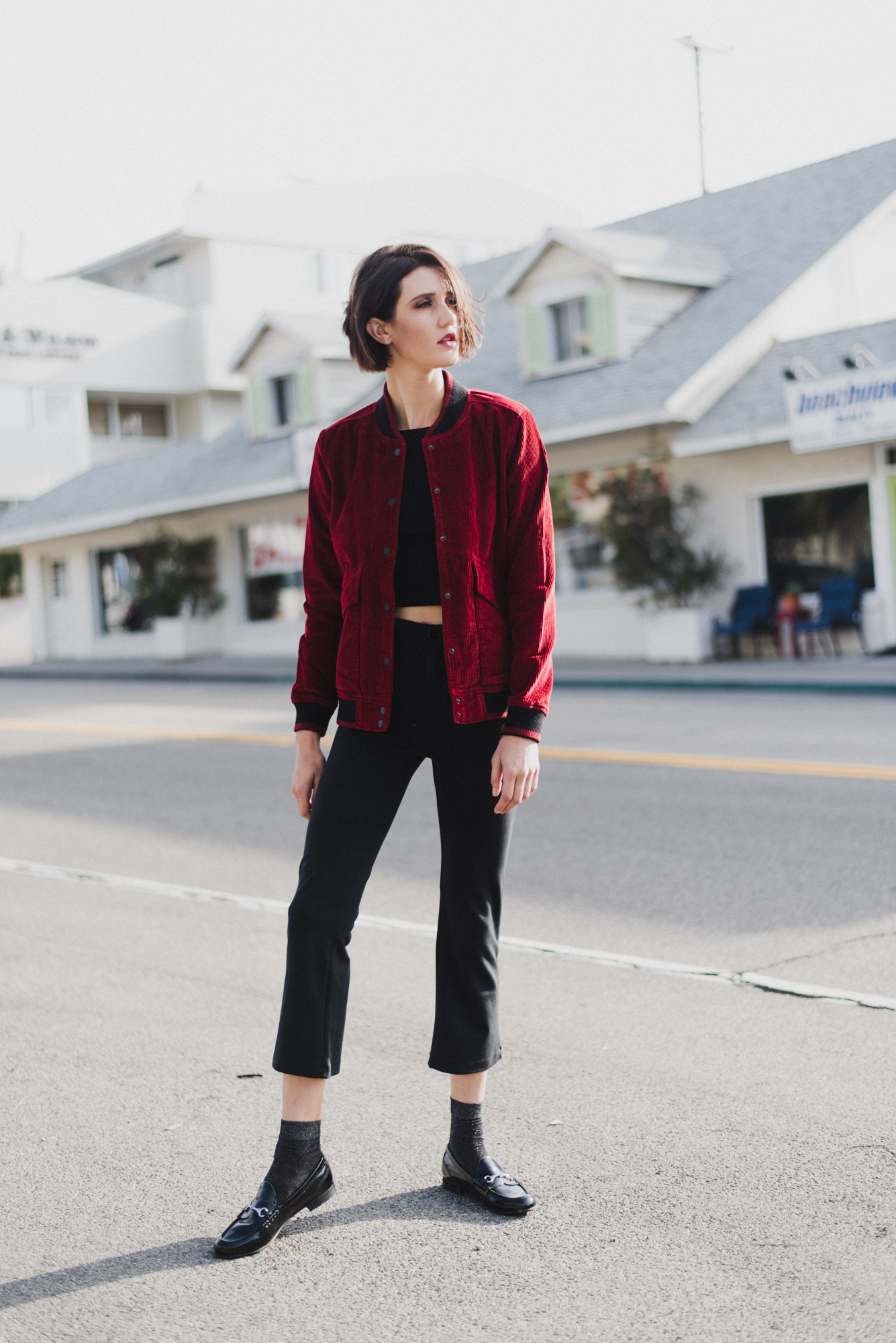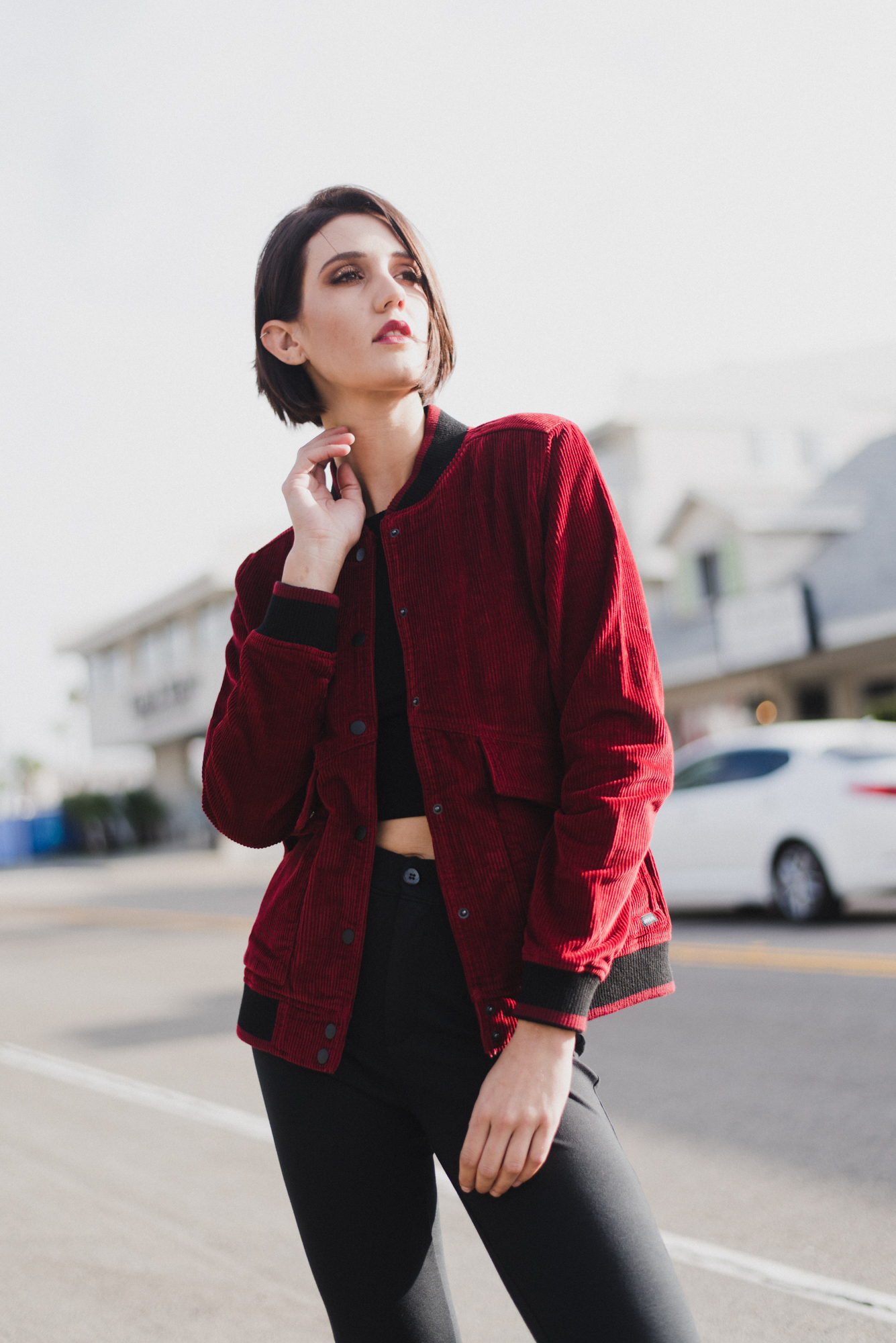 Top + Pants: Amuse Society// Corduroy Bomber: RVCA via The Shop Laguna// Socks: H&M// Loafers: Target
---
Shirt Dress Over Pants
---
STYLIST TIP: When wearing your shirt dress over your jeans DO open up buttons from the top of your pants down.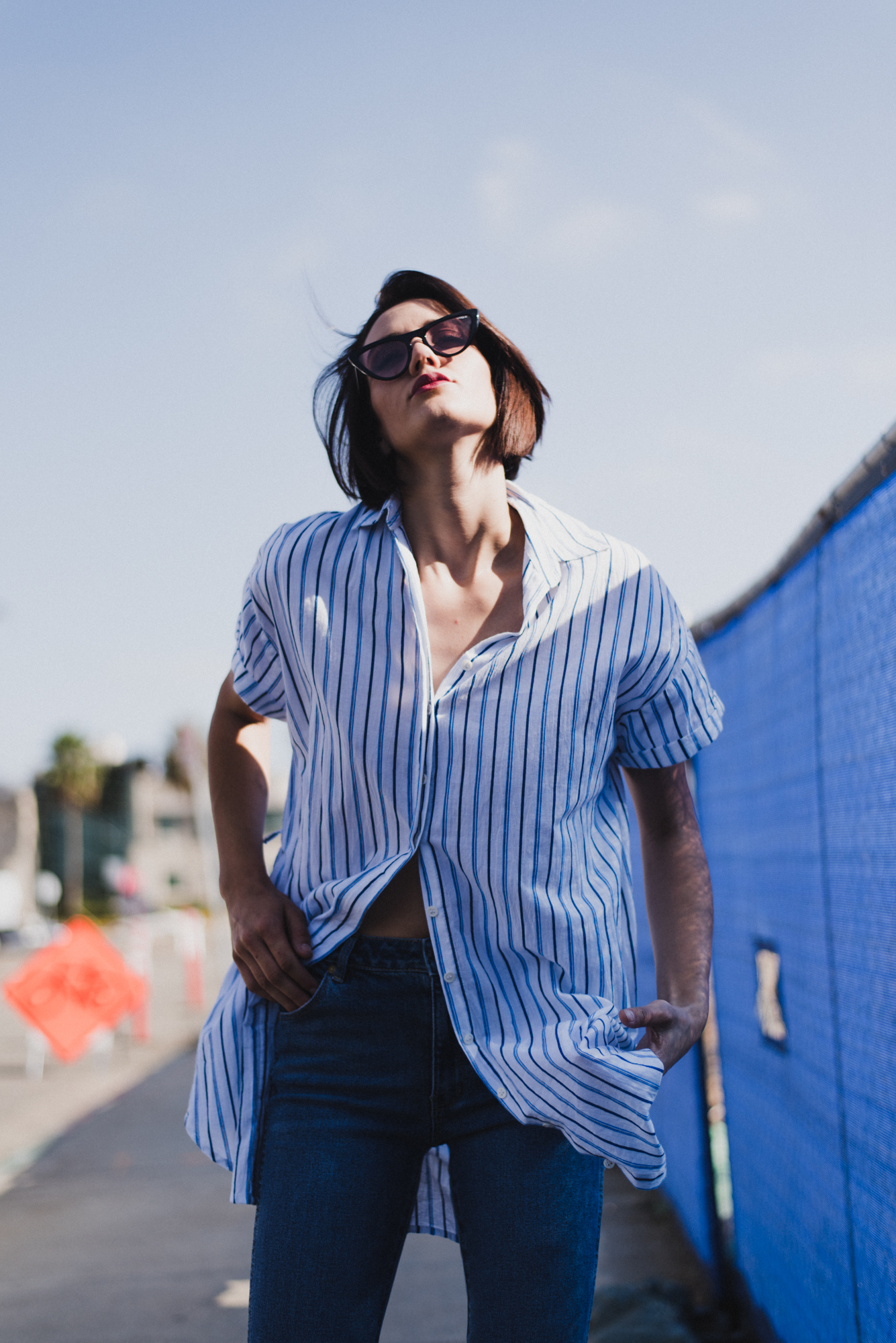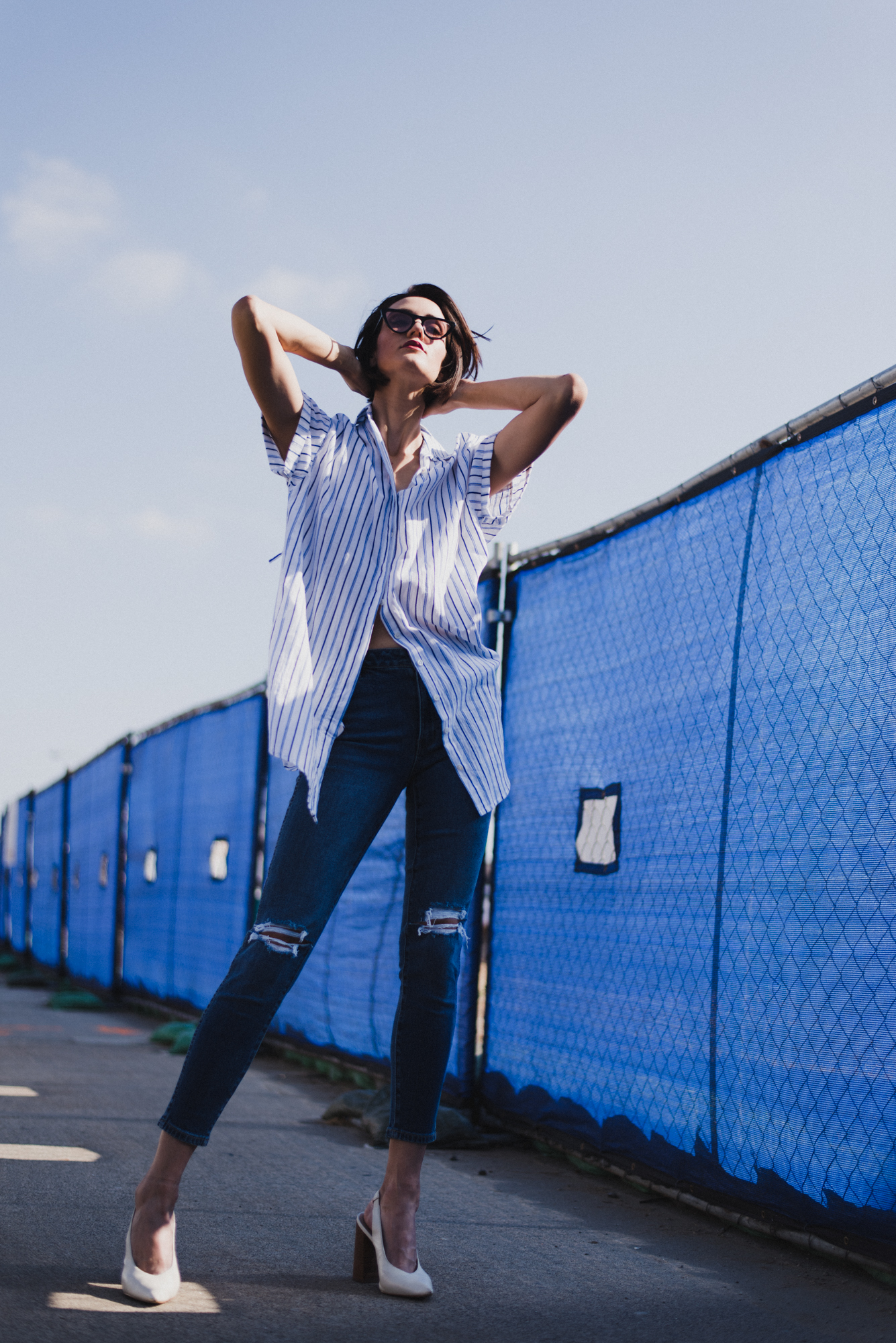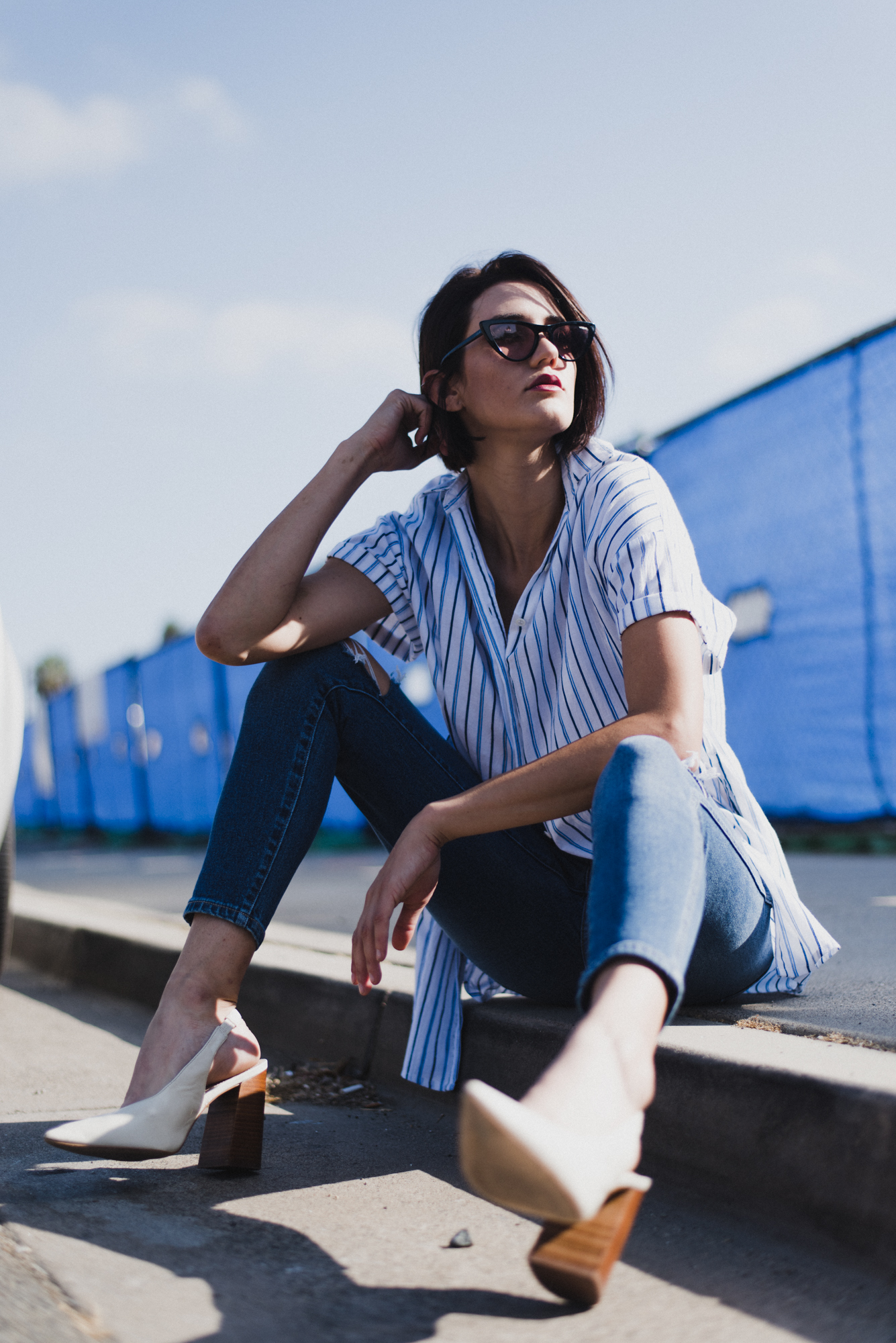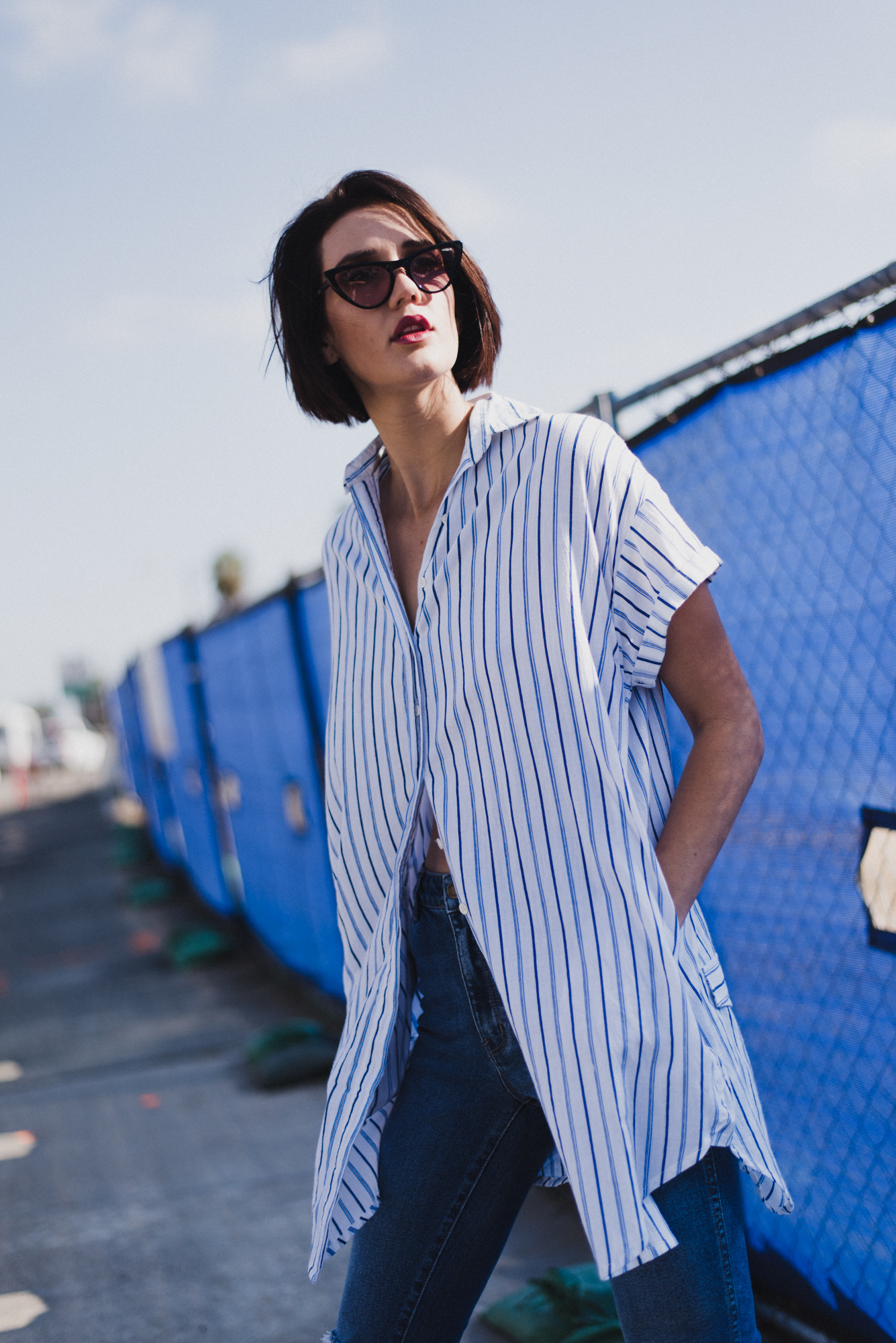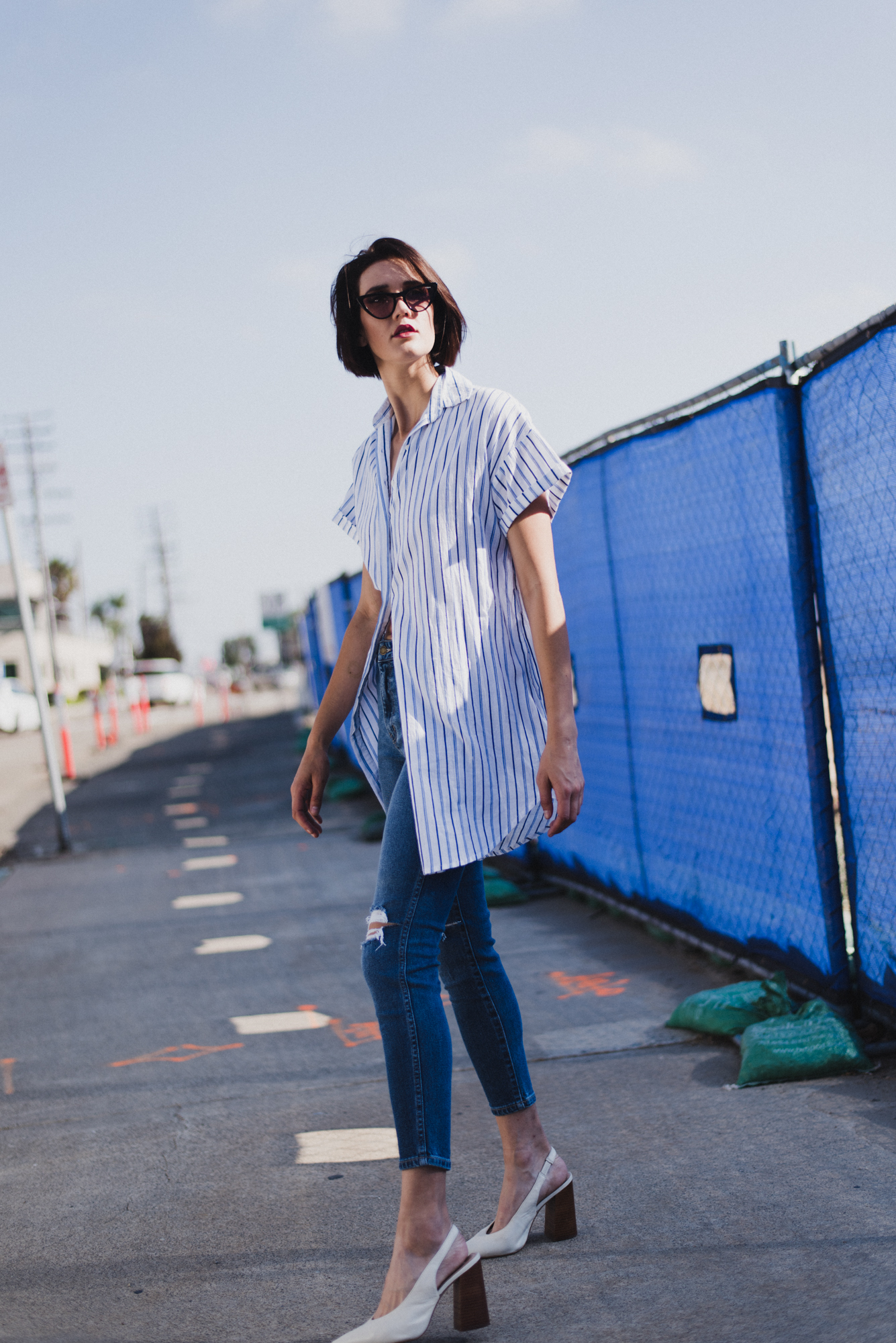 Shirt Dress: Faithfull the Brand// High-waisted Skinnies: Rollas via The Shop Laguna// Shoes: Steve Madden
---
Black Pants + White Shoes
---
STYLIST TIP: When you're trying a new trend, regardless of the trend, pair the trend item with a piece in your closet you already love. For example if you love your black skinnies try a white shoe-we're obsessed with white shoes for fall.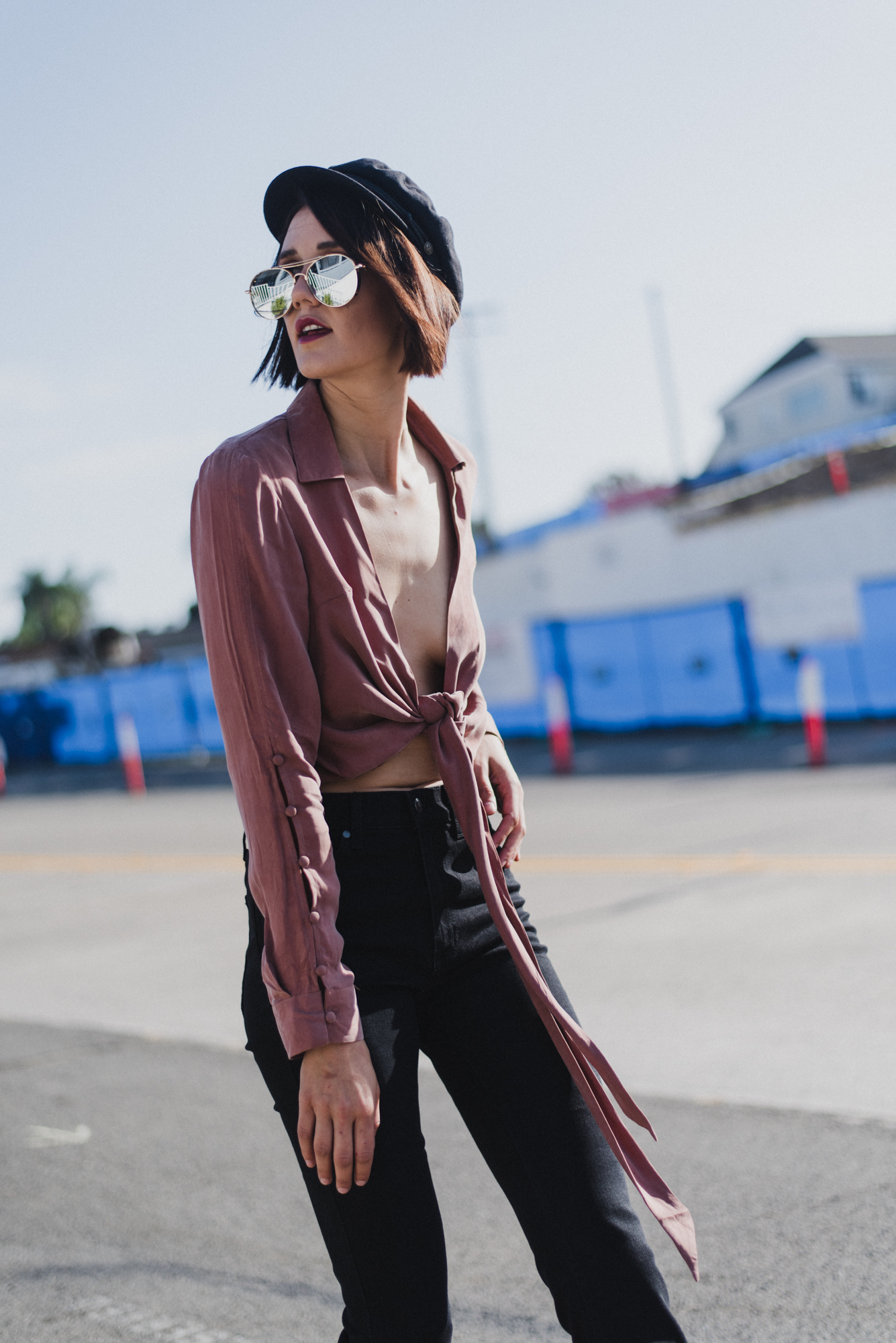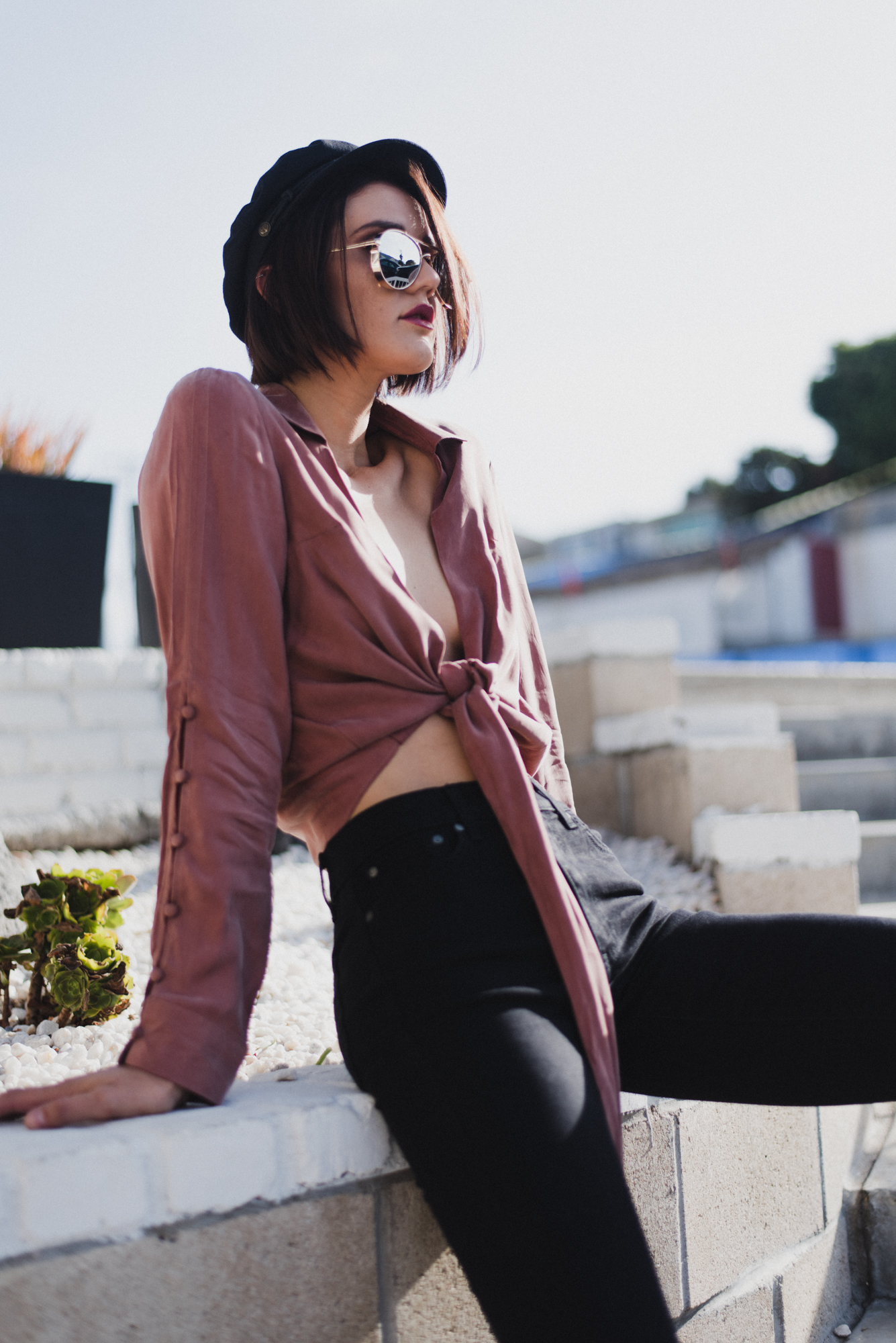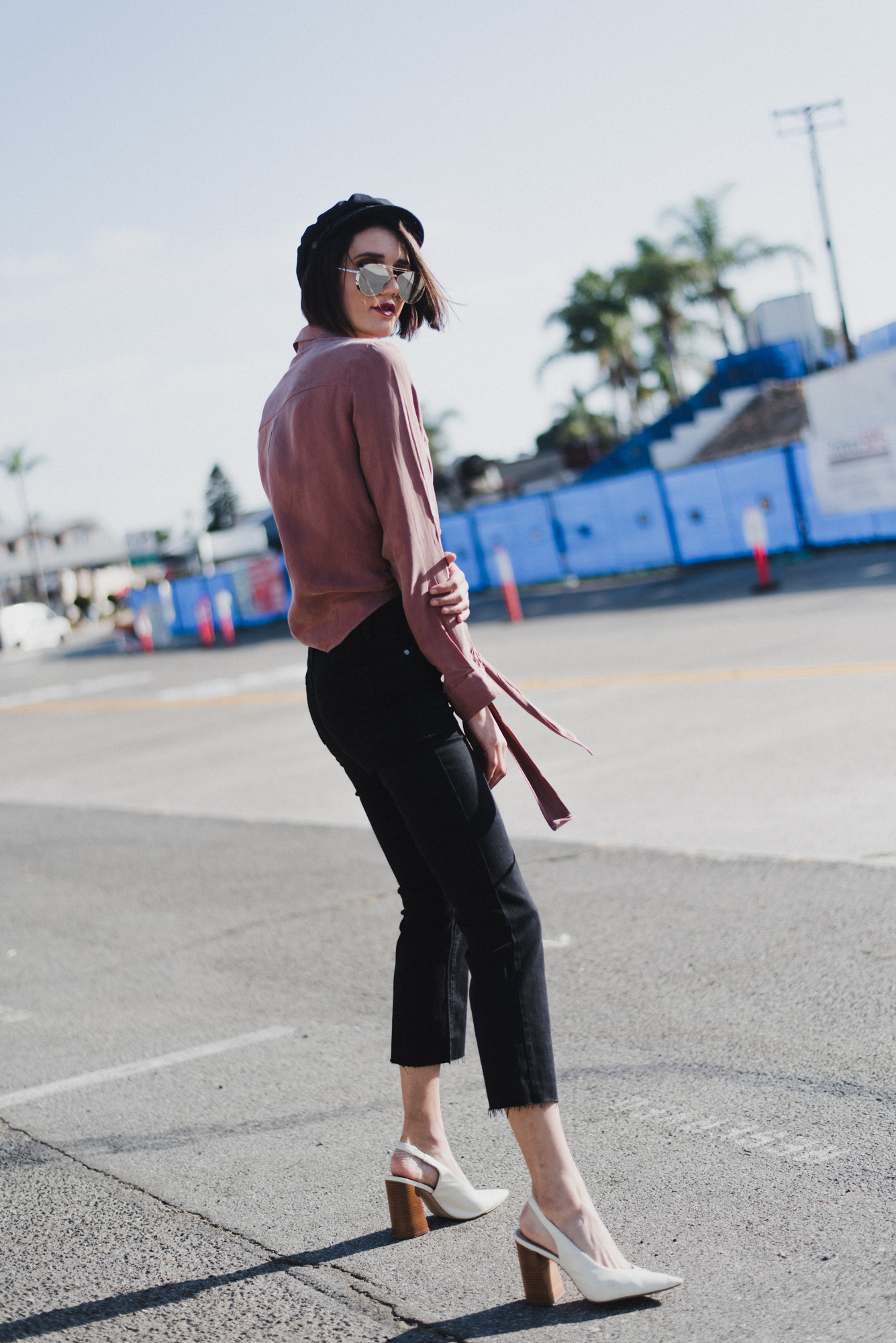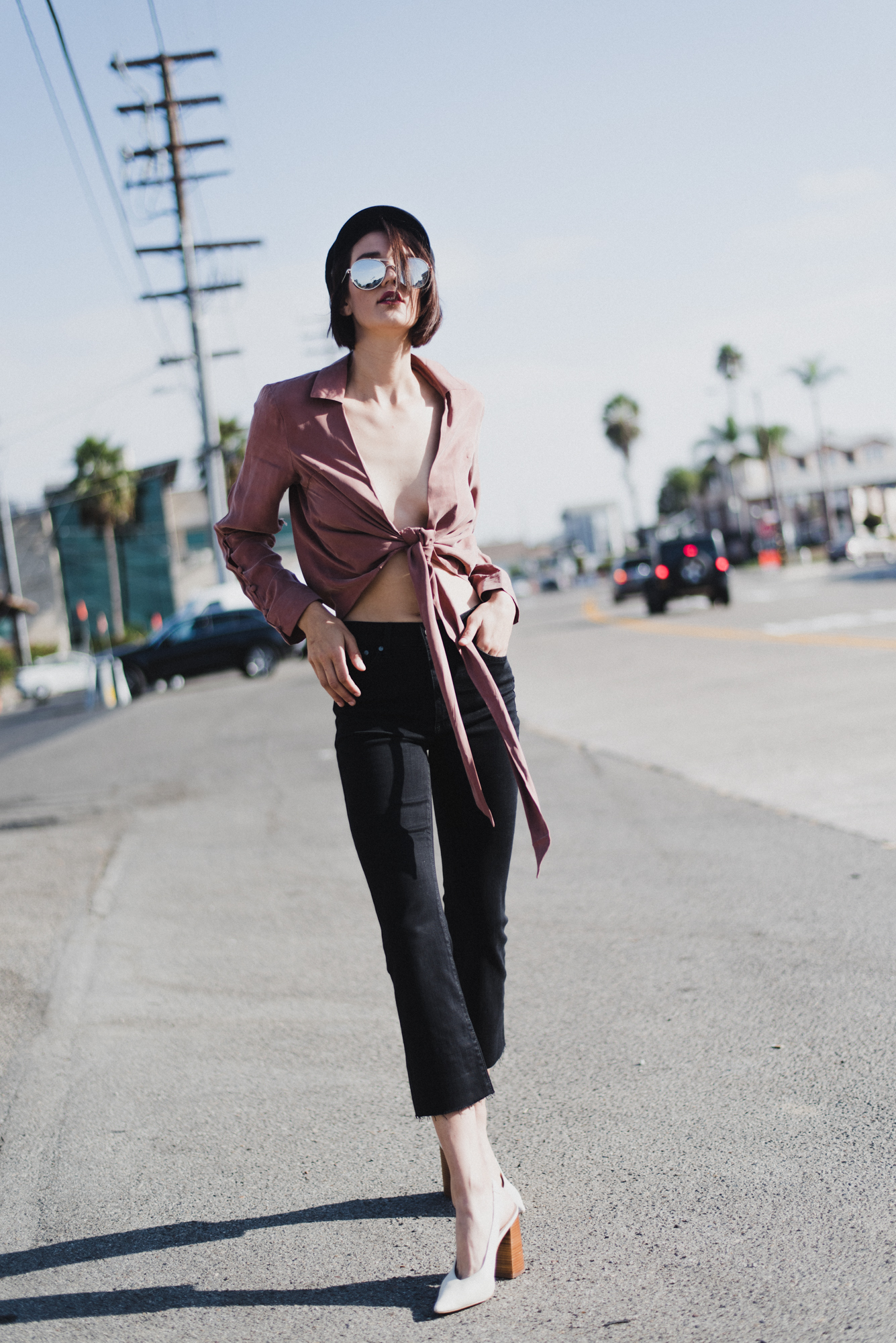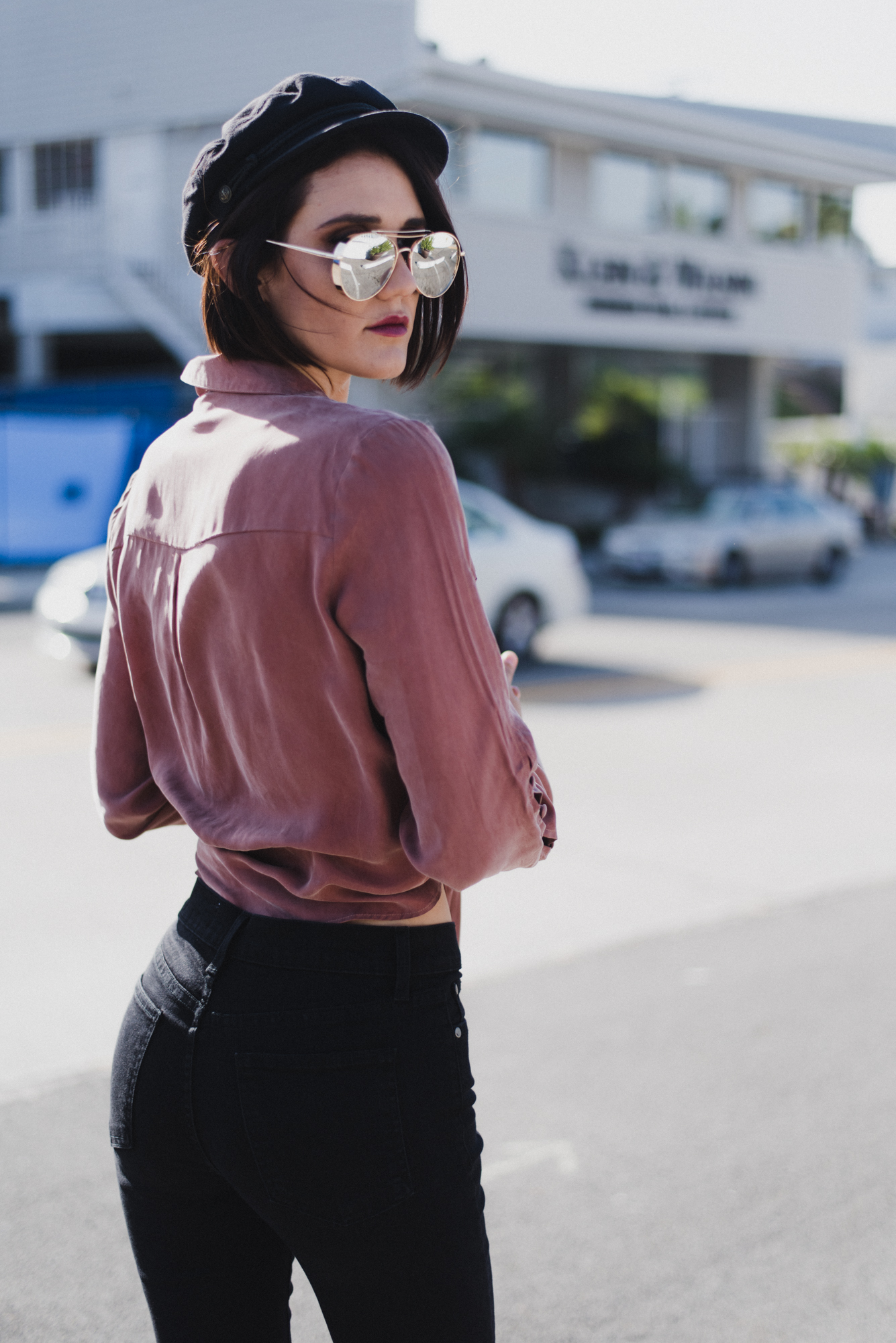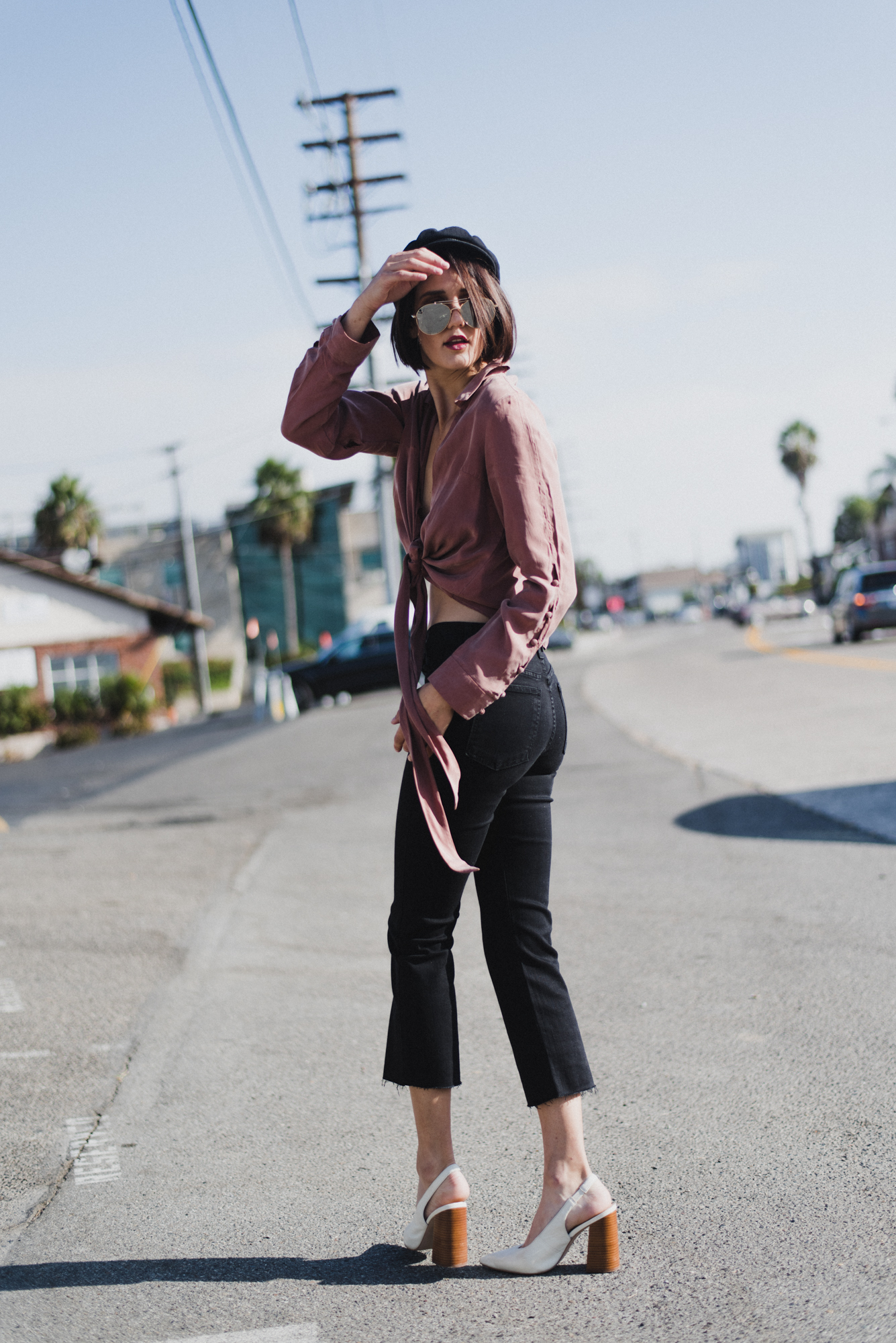 Tie Front Top: Some Days Lovin// High-Waisted Cropped Flares: Pistola// Cap: Wyeth// Sunnies: all via Style Society// Shoes: Steve Madden
---
Pastels in Fall
---
STYLIST TIP: There are no rules about color! Wear whatever color you want, anytime of year.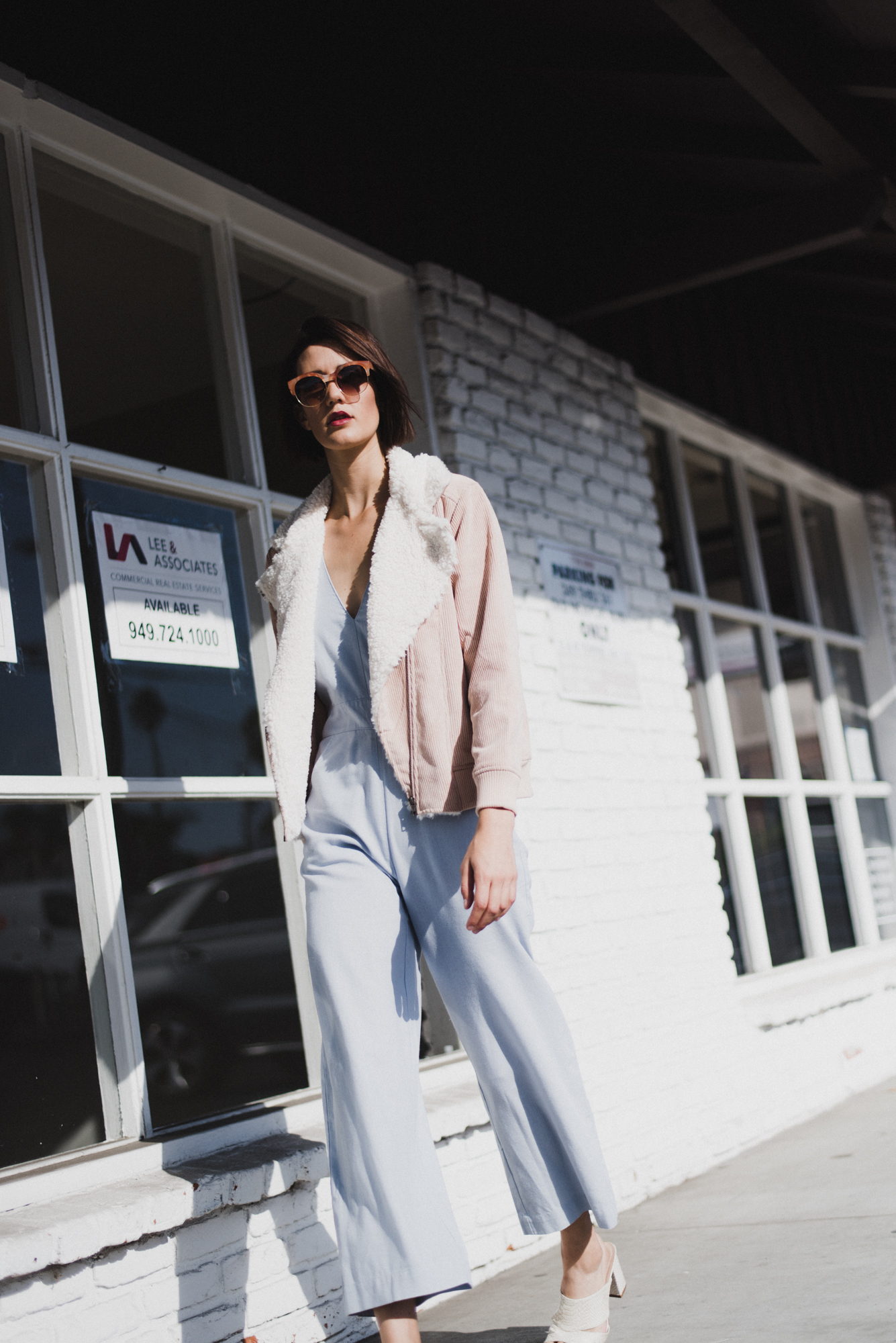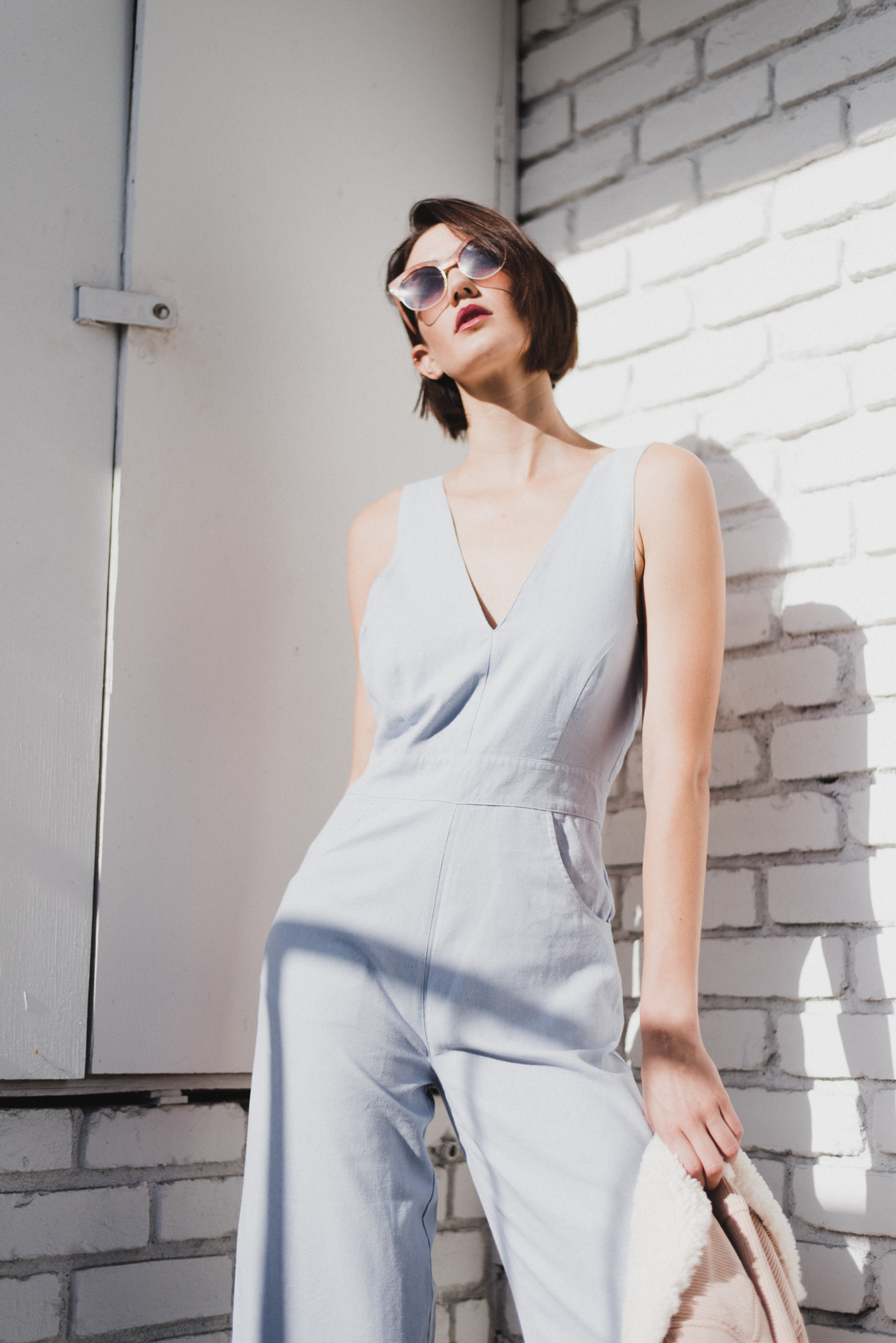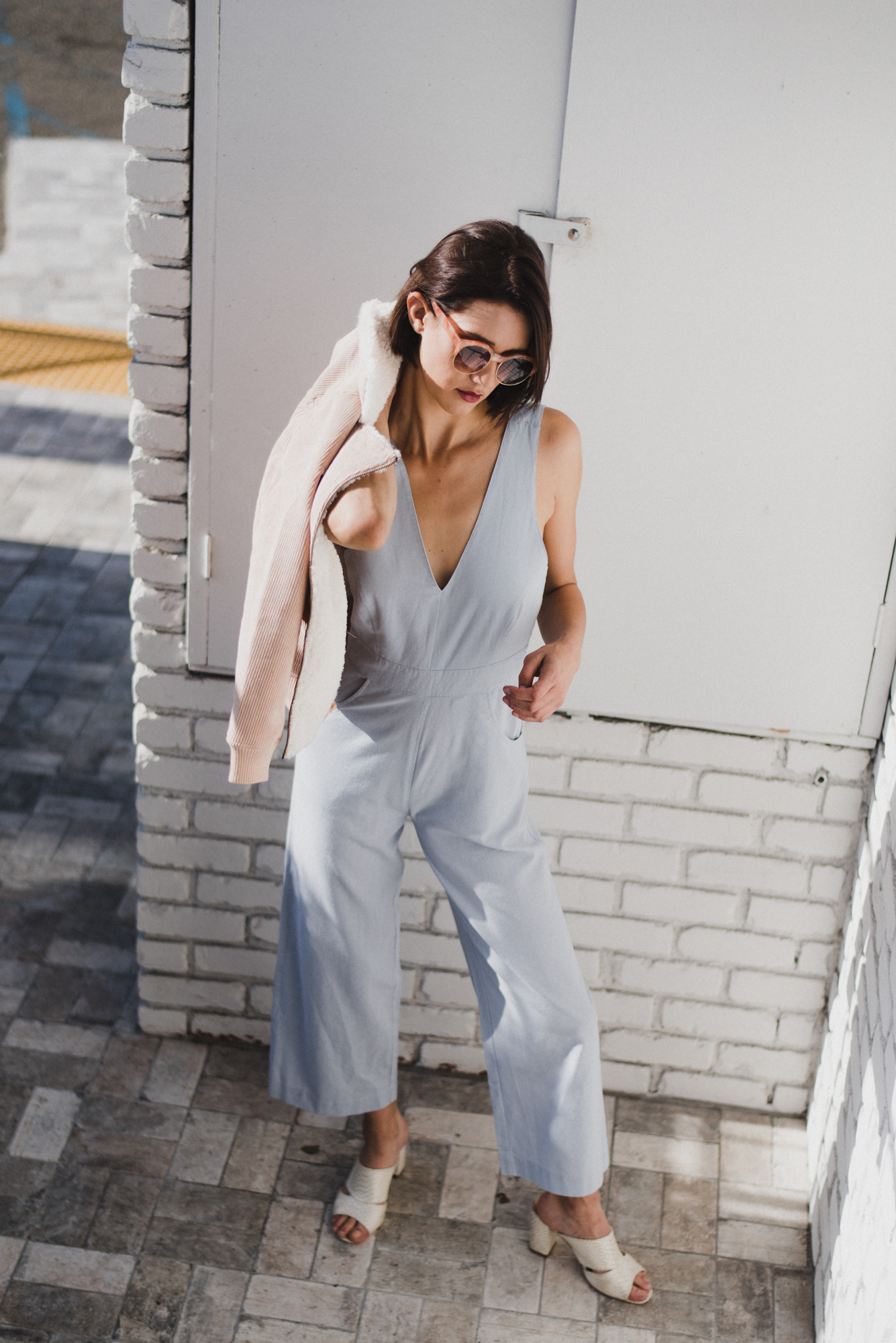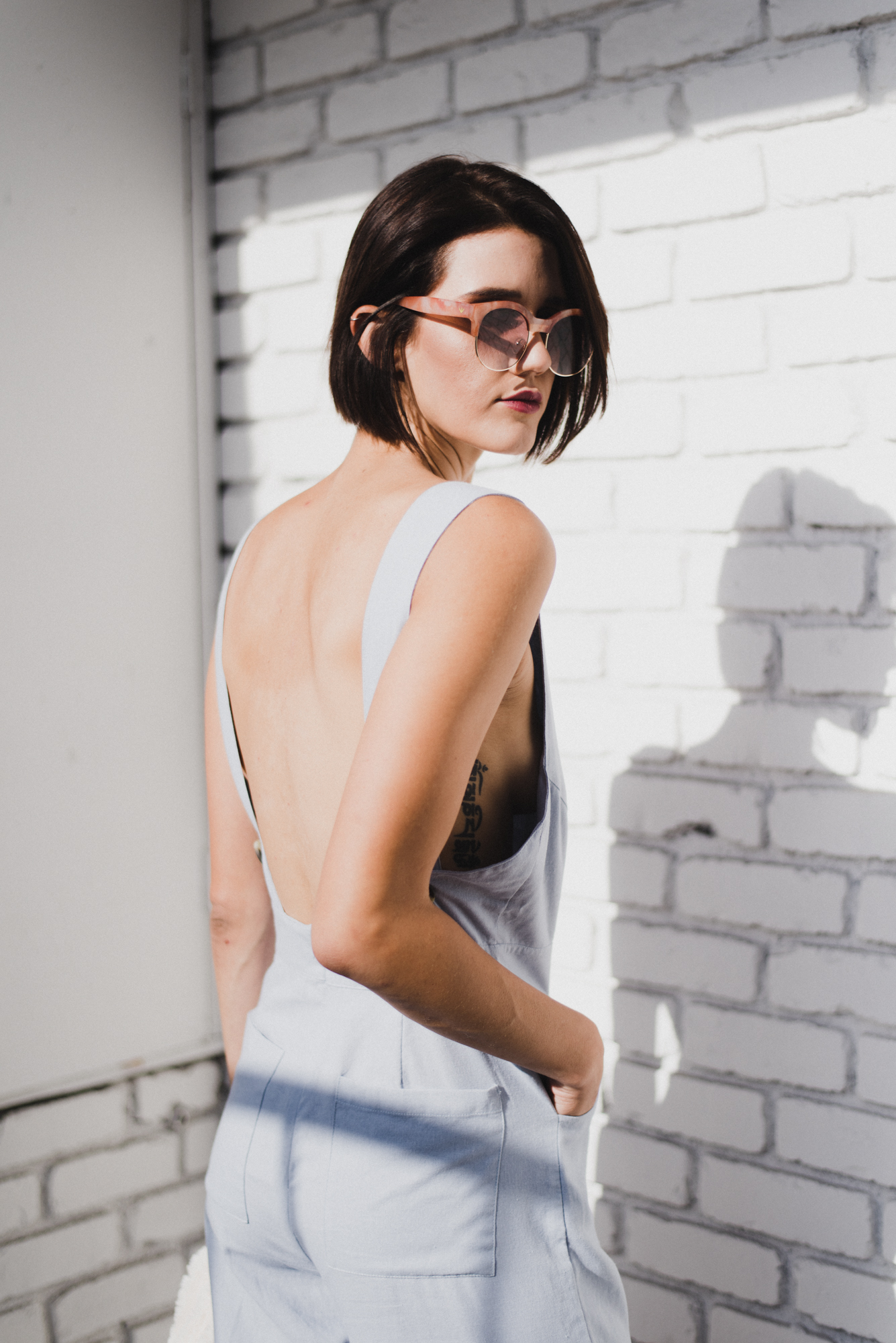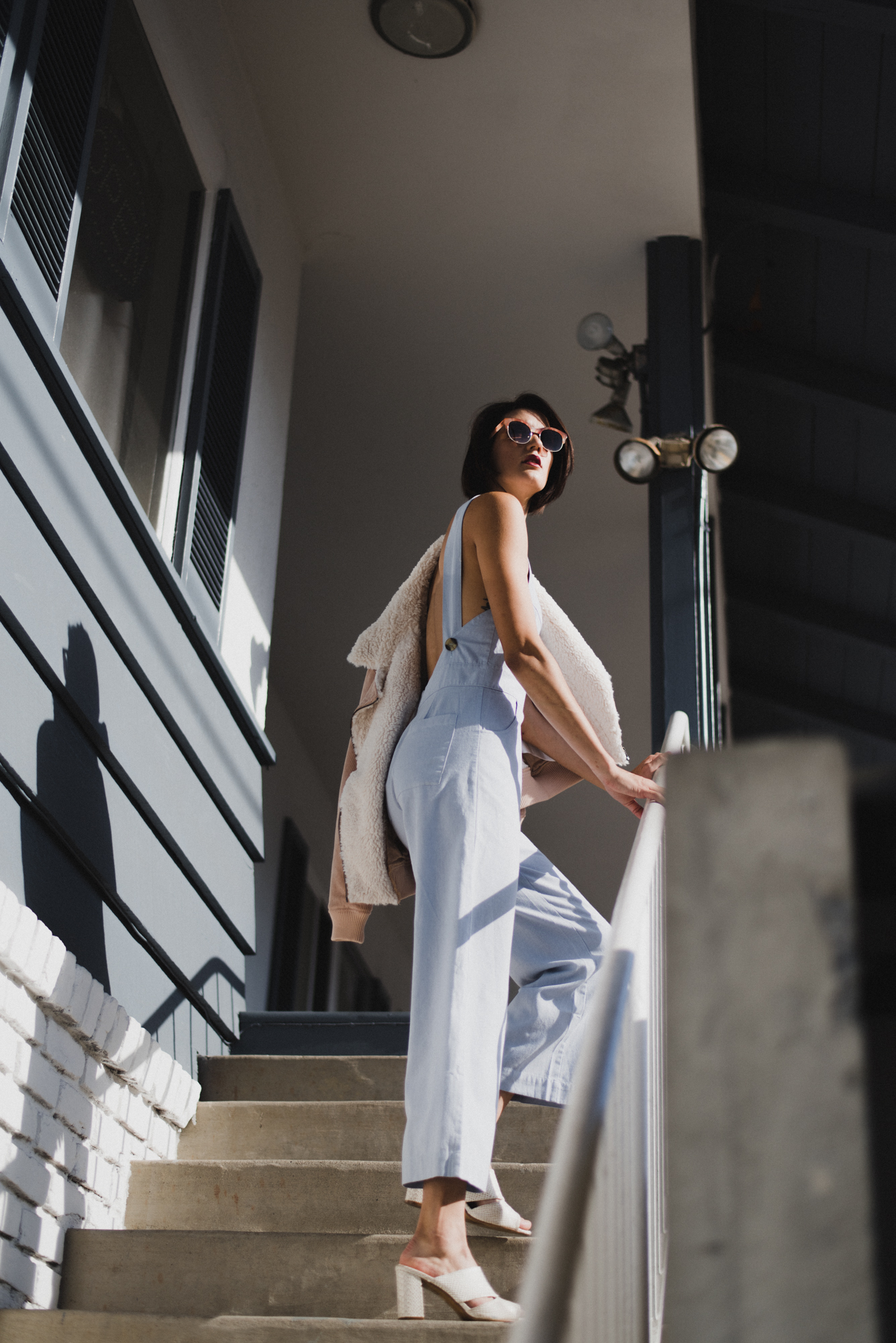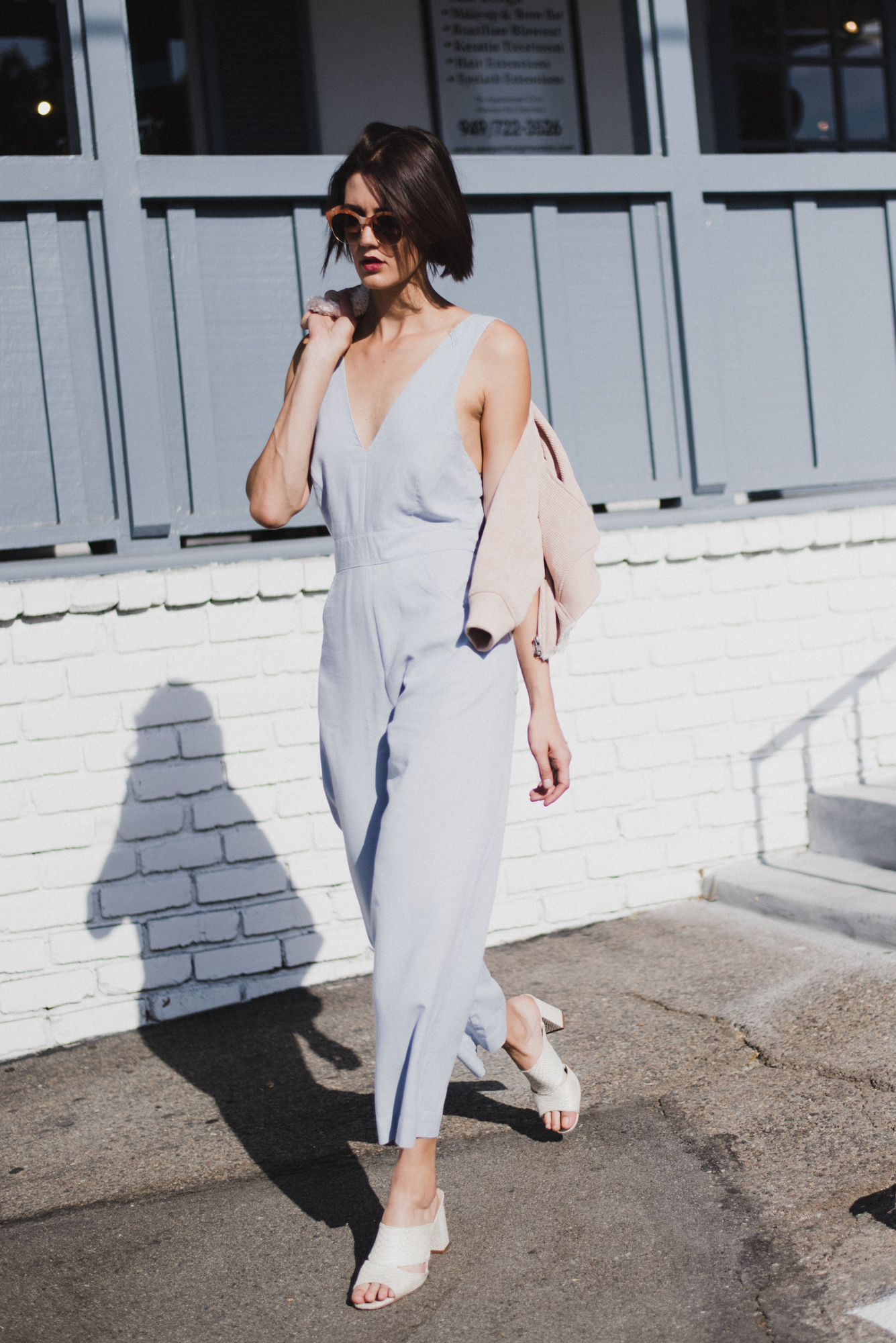 Jumper: Rollas// Jacket: MINK PINK// Sunnies: Perverse via Style Society
---
Socks + Sandals
---
STYLIST TIP: If you're trying the socks and sandals trend for the first time, go tonal. (FYI… Tonal means the same color of both the socks and shoes.) This look will replicate the silhouette of a bootie and we all like booties!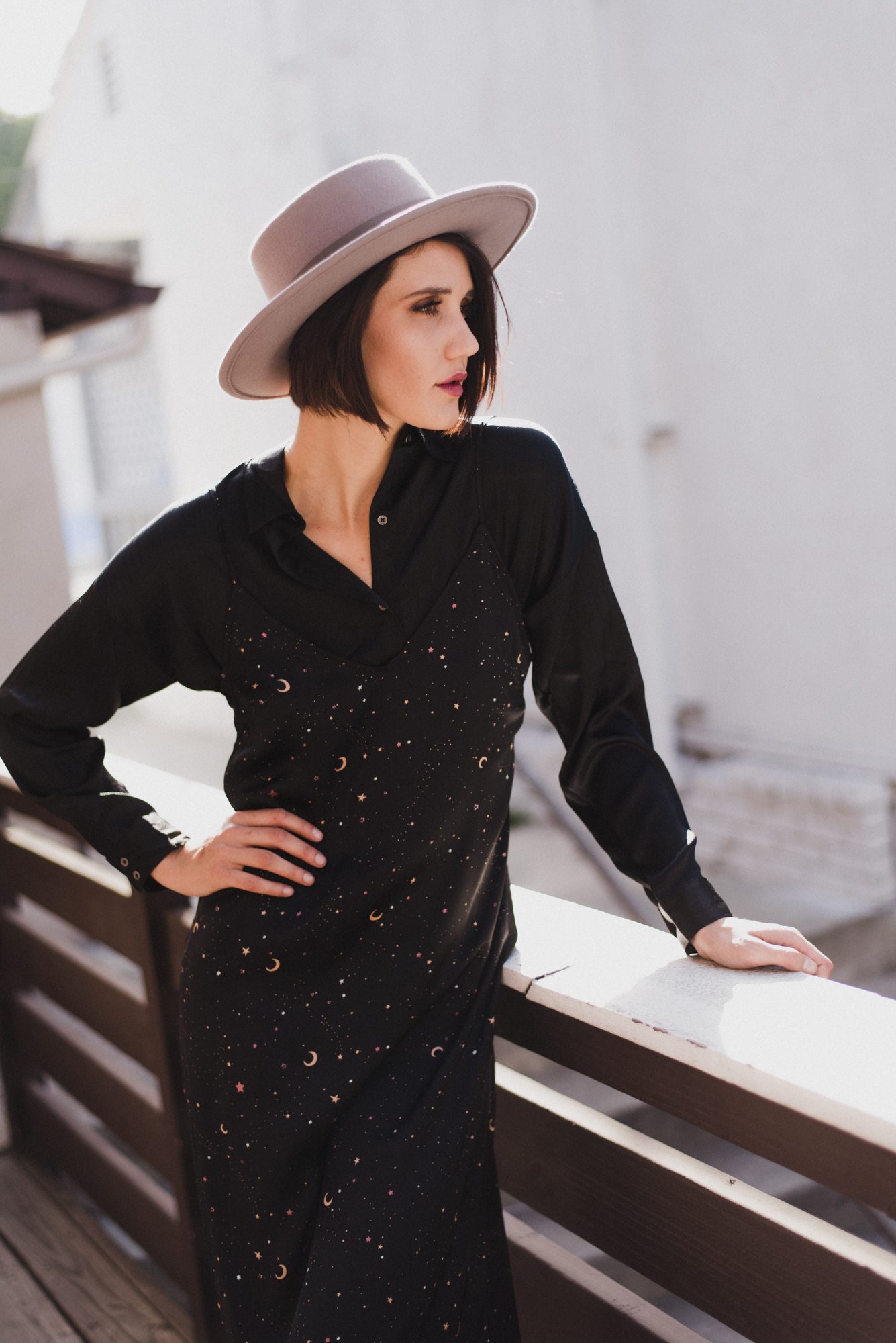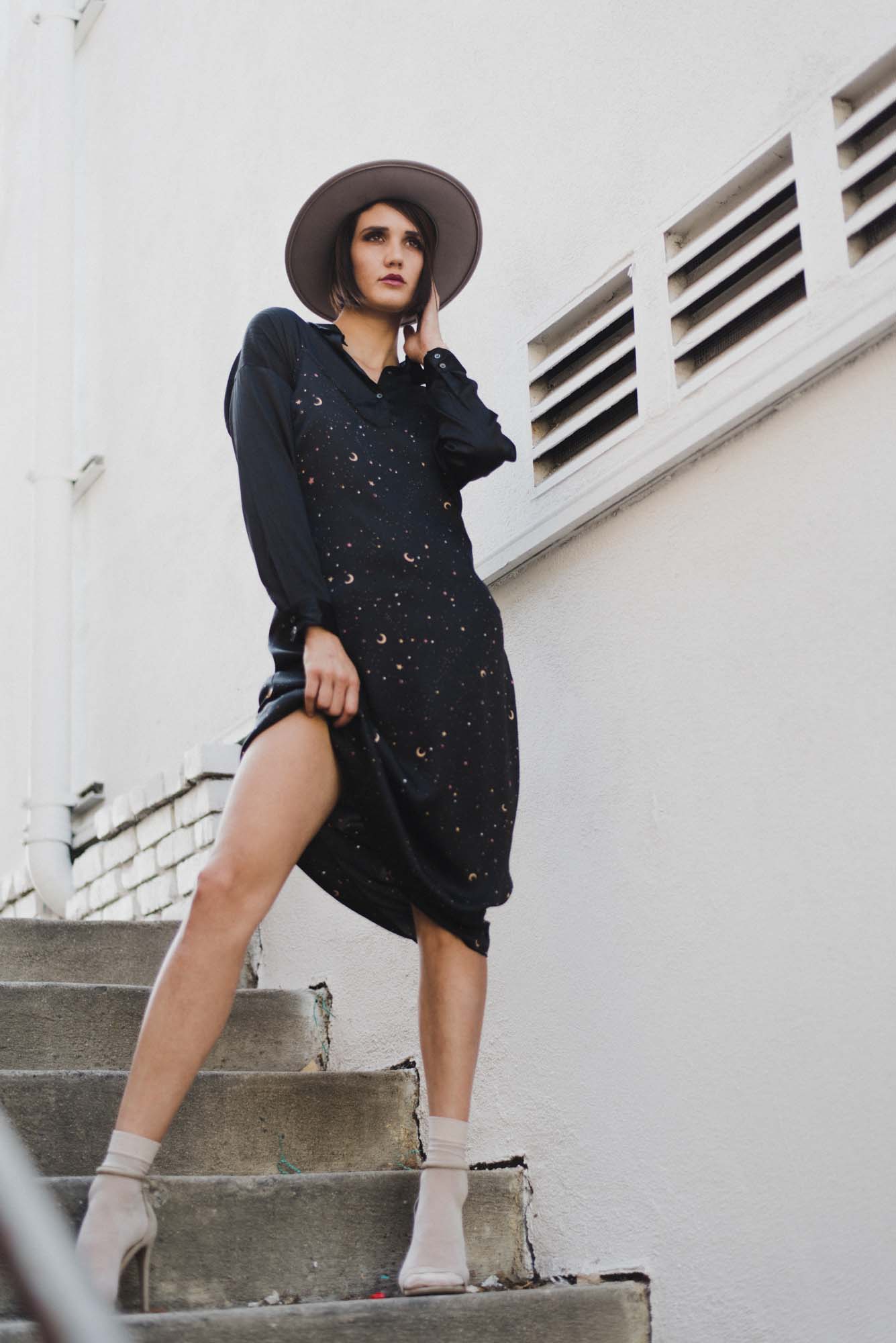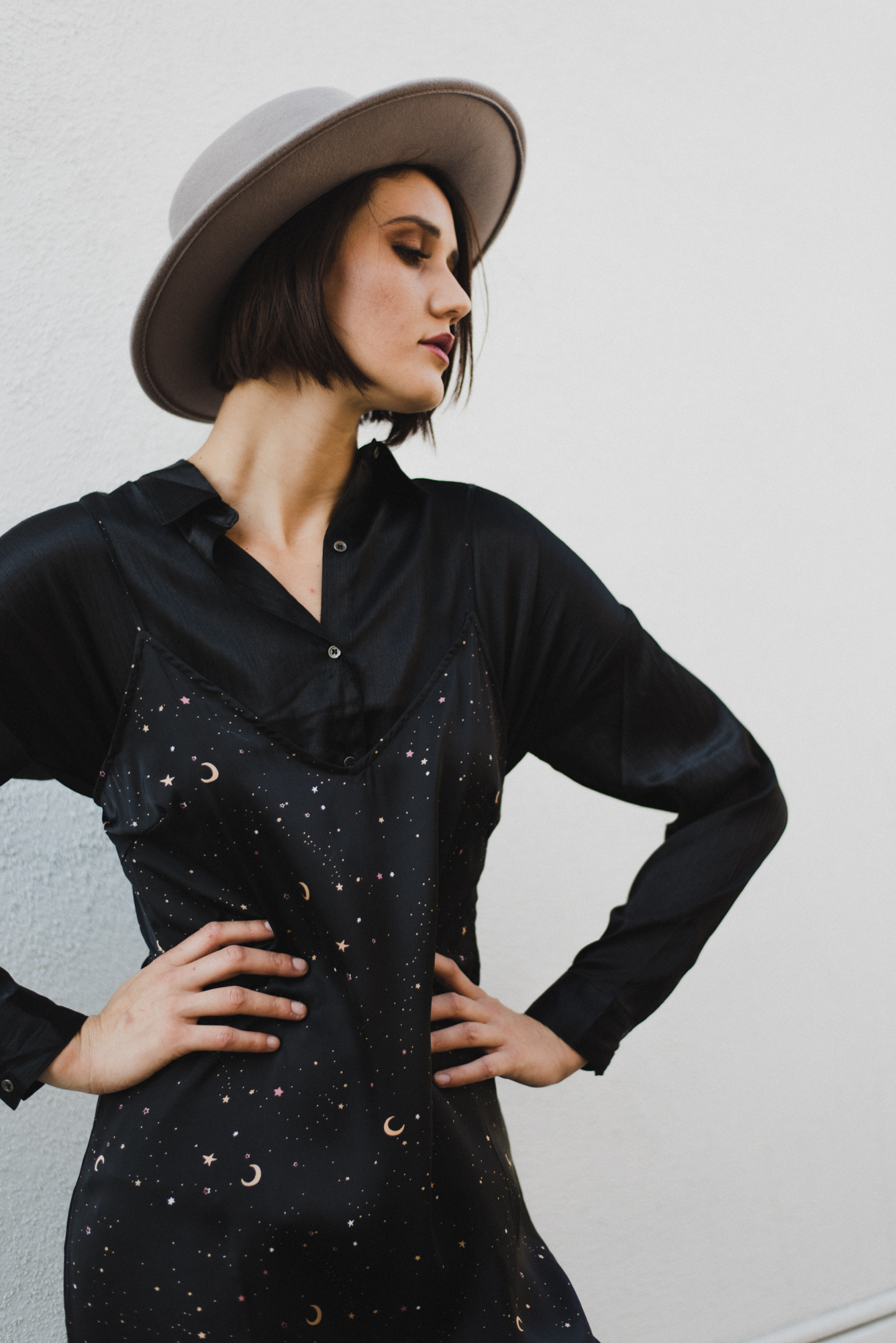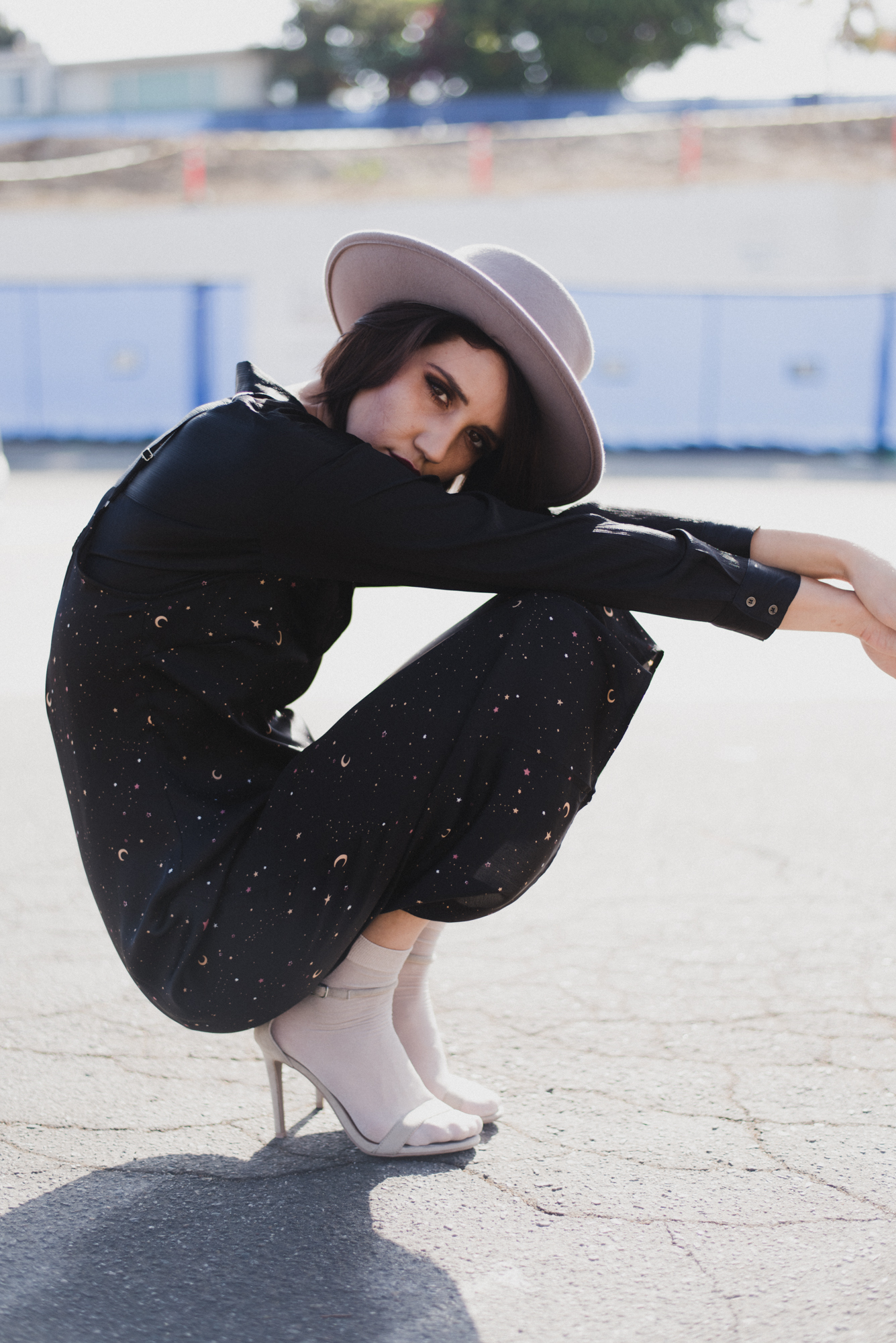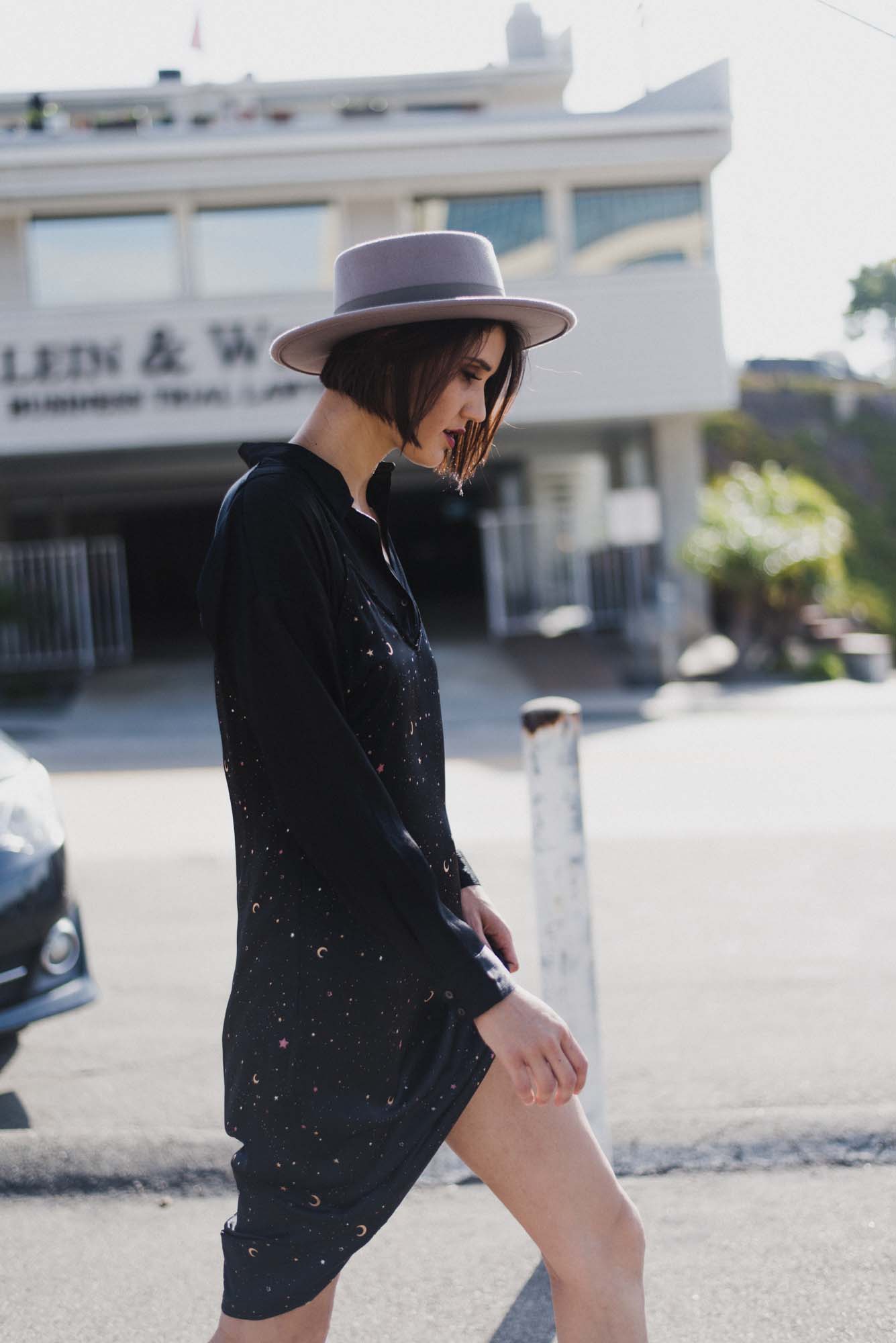 Dress: Honey Punch//Button-up: MINK PINK//Hat: all via Style Society// Socks: H&M// Shoes: Target
---
Give your plain white tee a rest….
---
STYLIST TIP: Invest in a turtleneck. I know it's hot and the idea of a turtleneck is too much to bear. But I promise when it cools down and you're still loving your tank jumper or slip dress, you'll love that you have a warm laying piece to keep you cozy while looking amazing.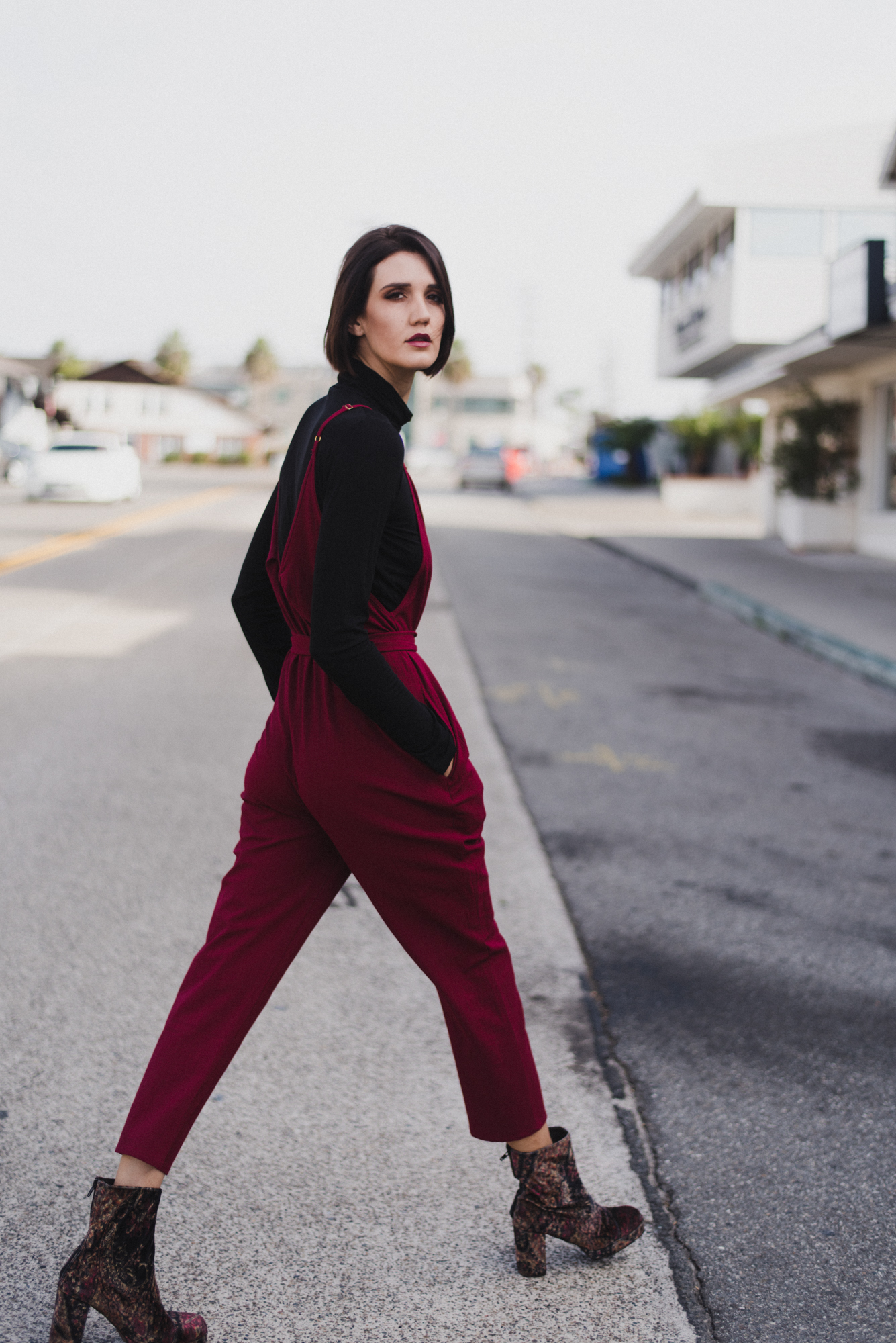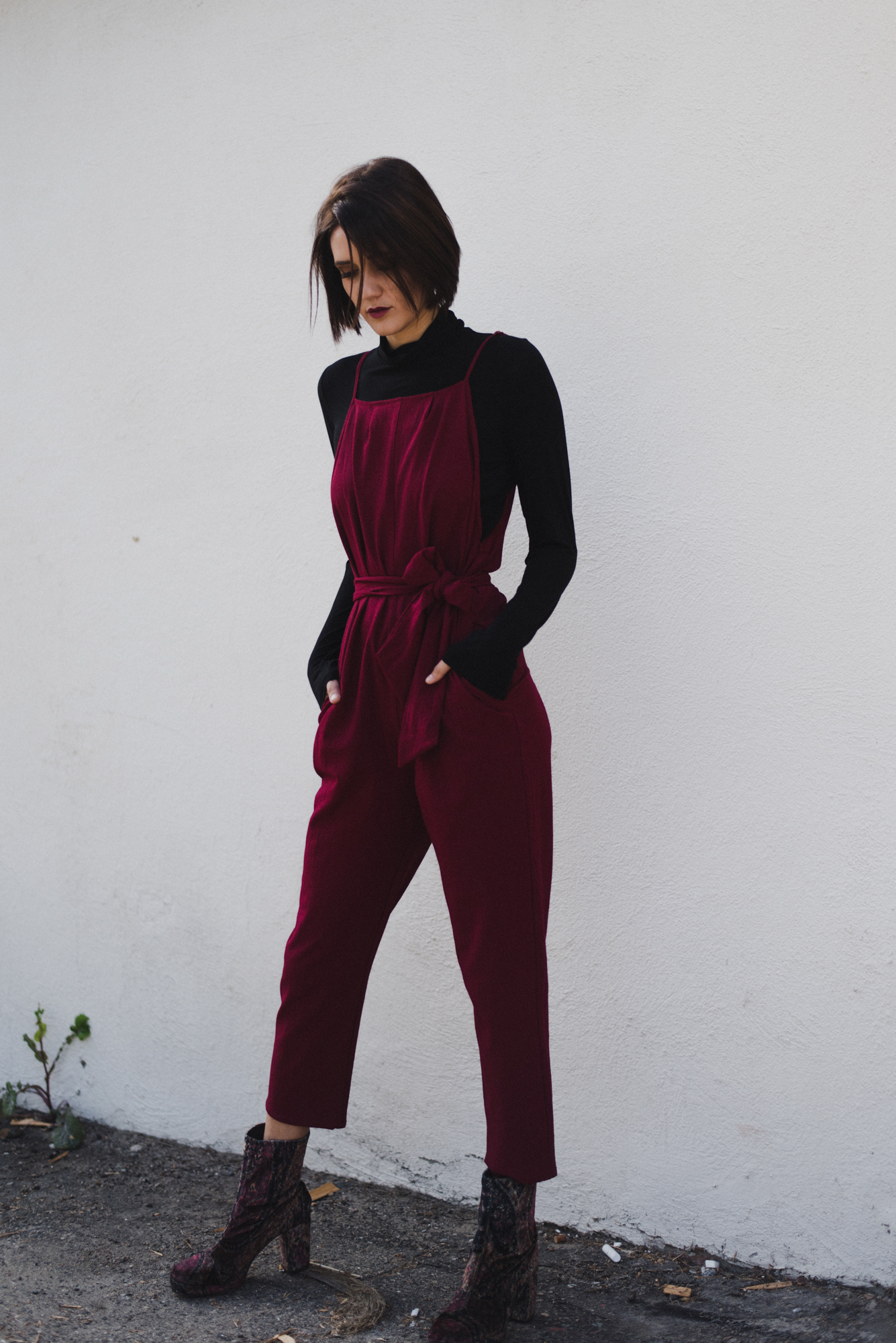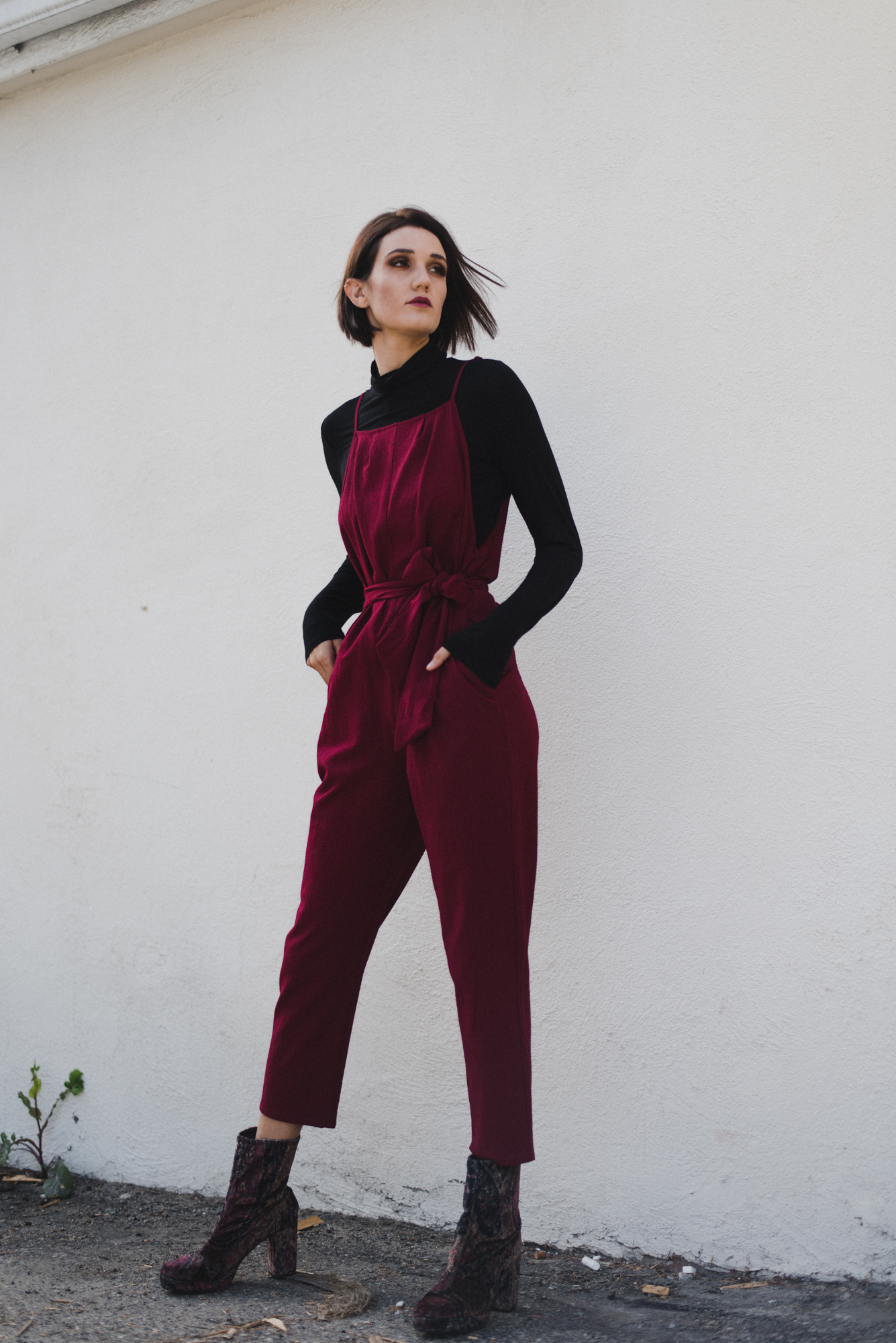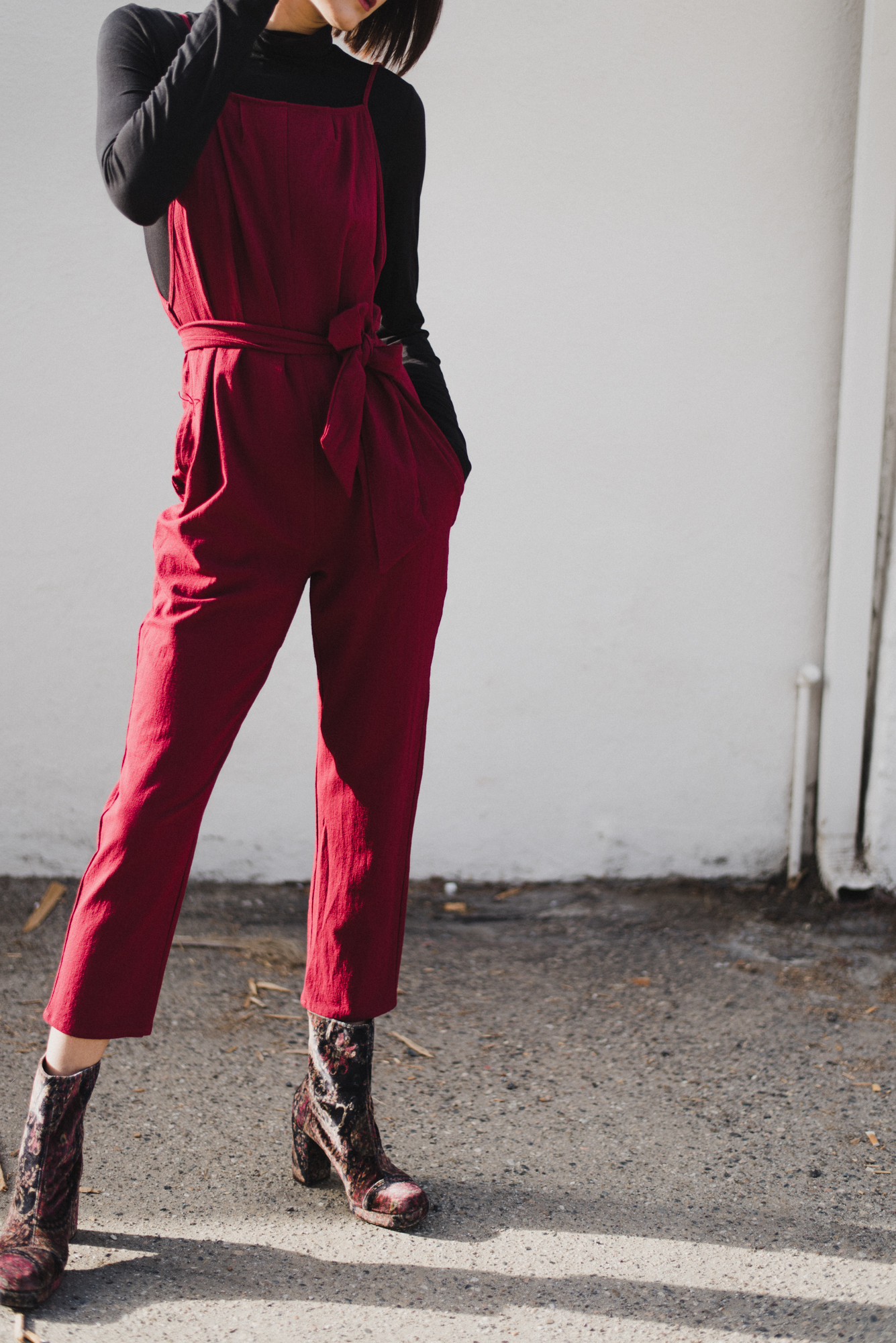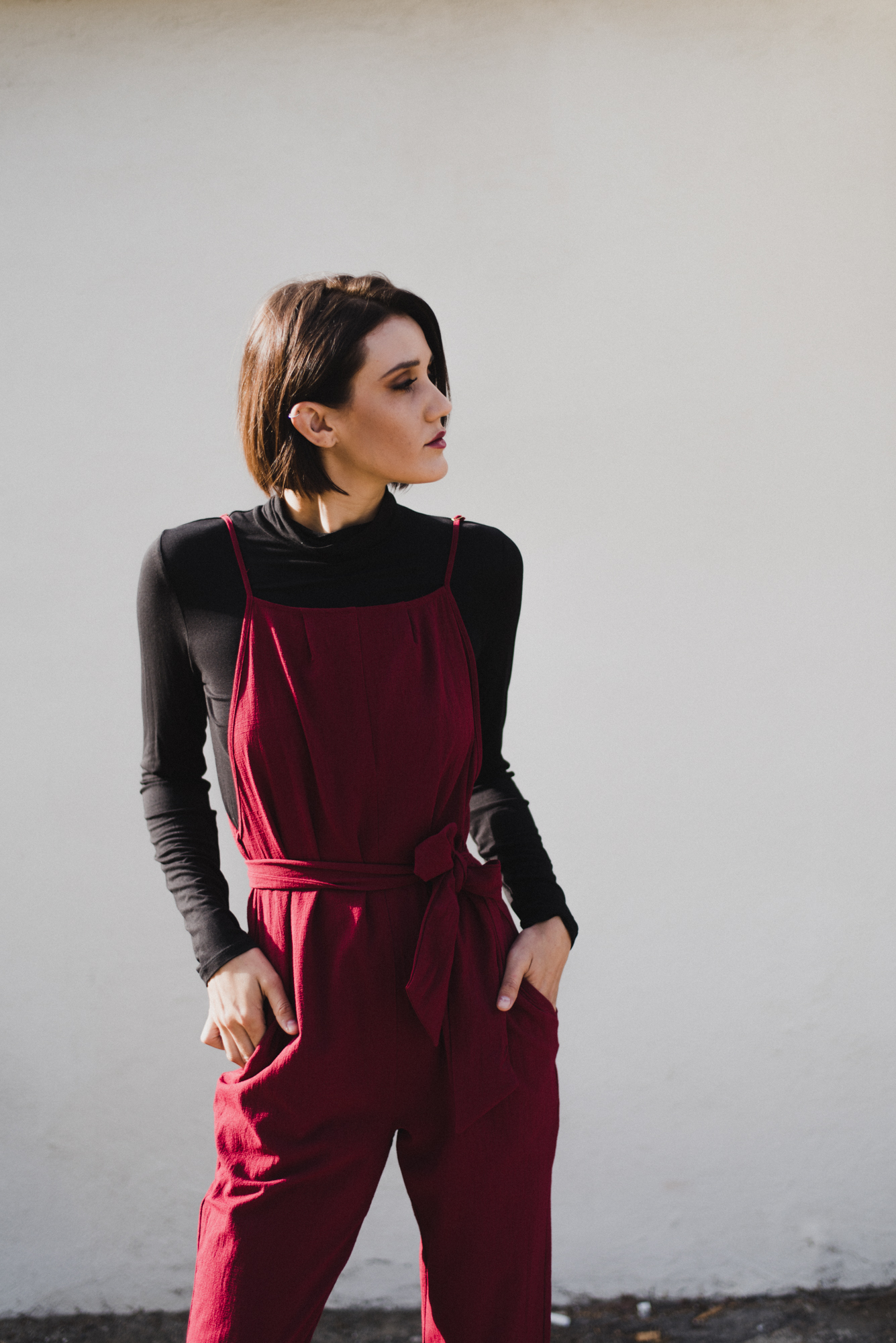 Jumper: Unaffected Boutique
CREDITS:
Model: Bianca Endersby// HMU: Brittany owner of Salty Blonde Cut Co.// Photography: Rachael Dickens// Styling: Rachael + Natalie Dickens