Outfit Combinations to Try This Week
Everyone does it…… Copy Outfits. Finding wearable outfit combinations for the real world, and not some far off city street where everyone is ultra over done, is important for most of us. Southern California has it's own laid back vibe. Plus our weather makes us unique when it comes to what we're really wearing in our everyday life. For many, mid January is all about lots and lots of layers topped off by a huge coat to keep warm, but not for us. It's been in the mid-low 70's and that allows us to wear our favorite pieces all year round.
I feel like a broken record when it comes to styling, but it's this ability that will get you through the, "I have nothing to wear mornings." We all need a little style inspiration from time to time. We've brought you 7 effortless looks and outfit combinations to try this week. And remember, if you're going to copy these outfit combinations shop your closet first and then go local. All of these looks are from local indie boutiques.
---
Neutrals on Neutrals
---
Neutrals are always a good idea. If you pick good neutral separates there are endless styling combinations you can do. Plus it's easy to make neutrals feel classic and fresh at the same time. We instantly feel in love with this light weight shirt dress. We simply gave it a cooler weather vibe by pairing it with a turtleneck and booties.
STYLING TIP…. The combination of a turtleneck and booties will instantly change just about any summer dress in your closet.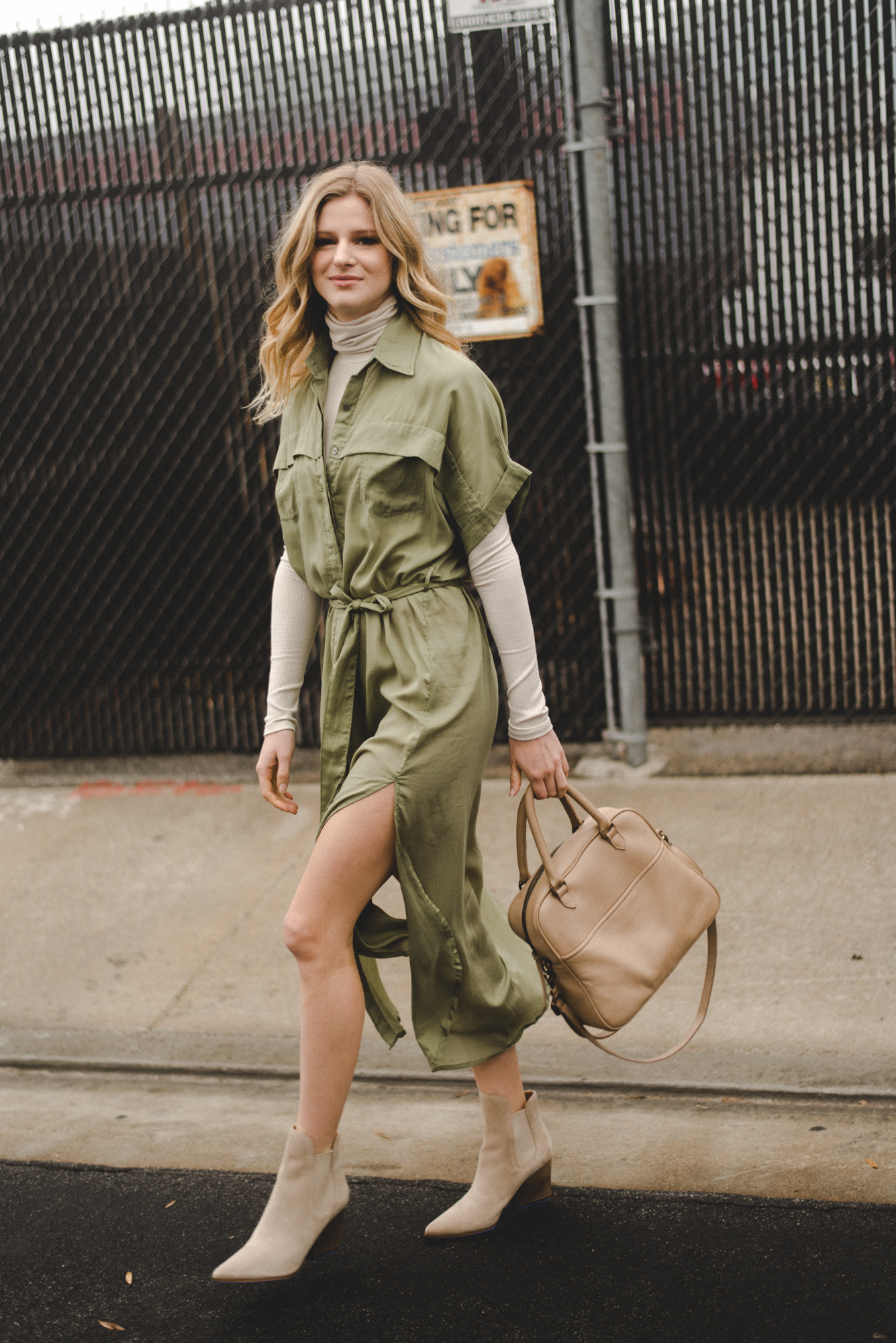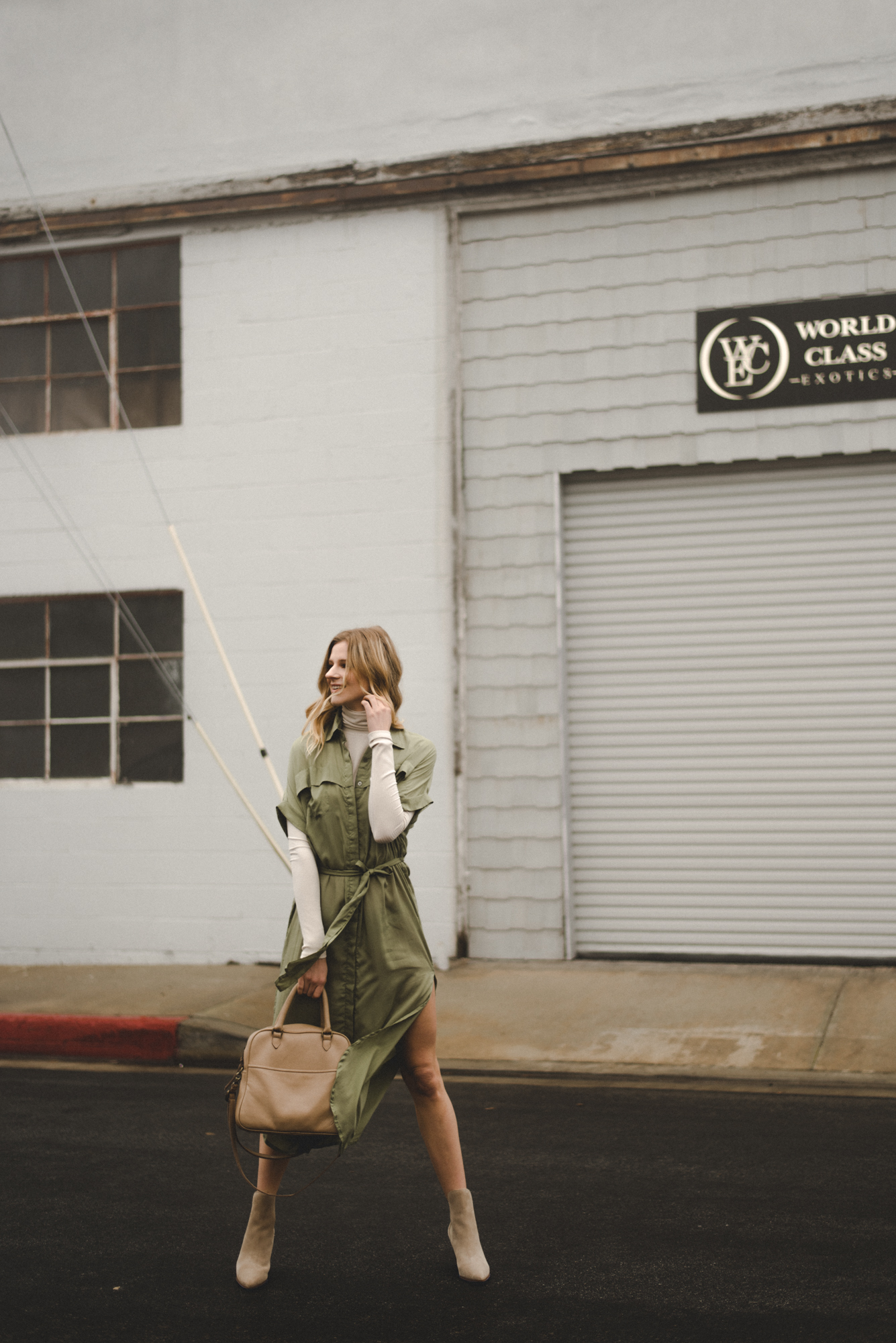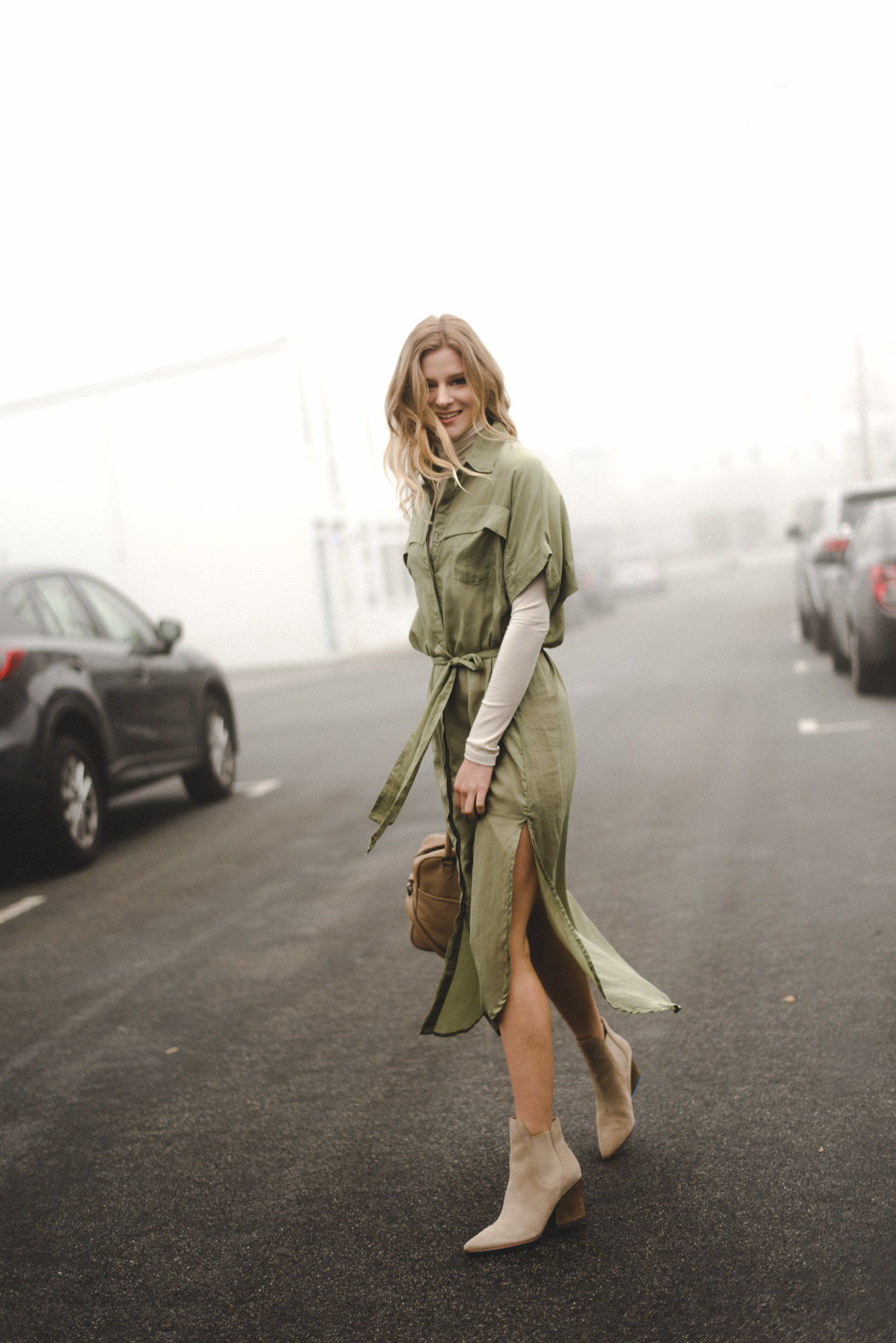 Dress: Faithfull the Brand// Turtleneck: Stillwater LA both c/o The Shop Laguna// Booties: Kendall + Kylie c/o Stevie Sister
---
Ties + Bells
---
Subtle details really make an outfit. I love this simple denim look, btw it's head to toe Amuse Society. The reason I love this look is the details. I love the bell sleeve on a simple white, crew neck long sleeve top and the tie waist of the denim.
STYLIST TIP: When shopping for new pieces think about details you love more than what's on trend. Your clothes, hence your style, will feel more authentic to you.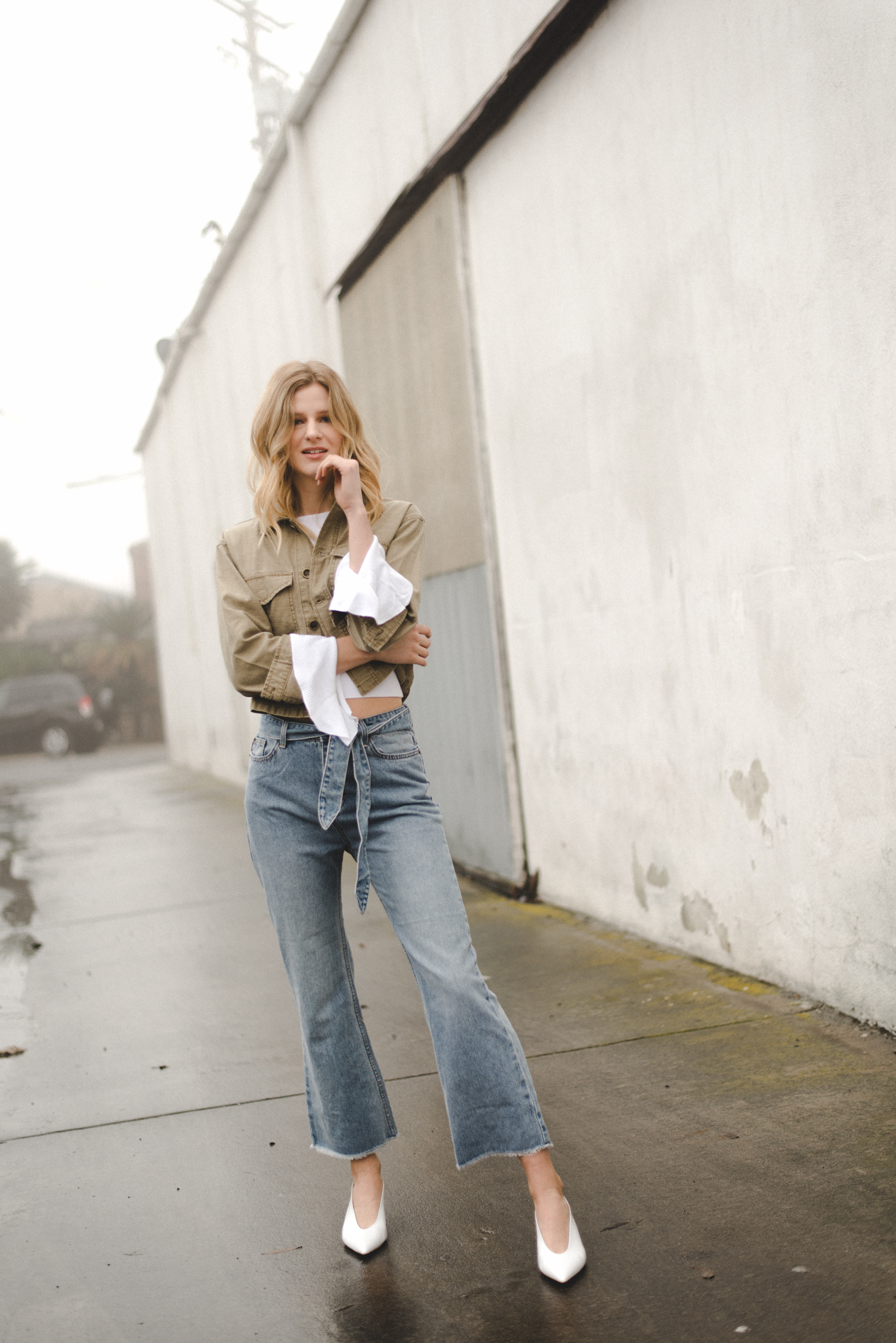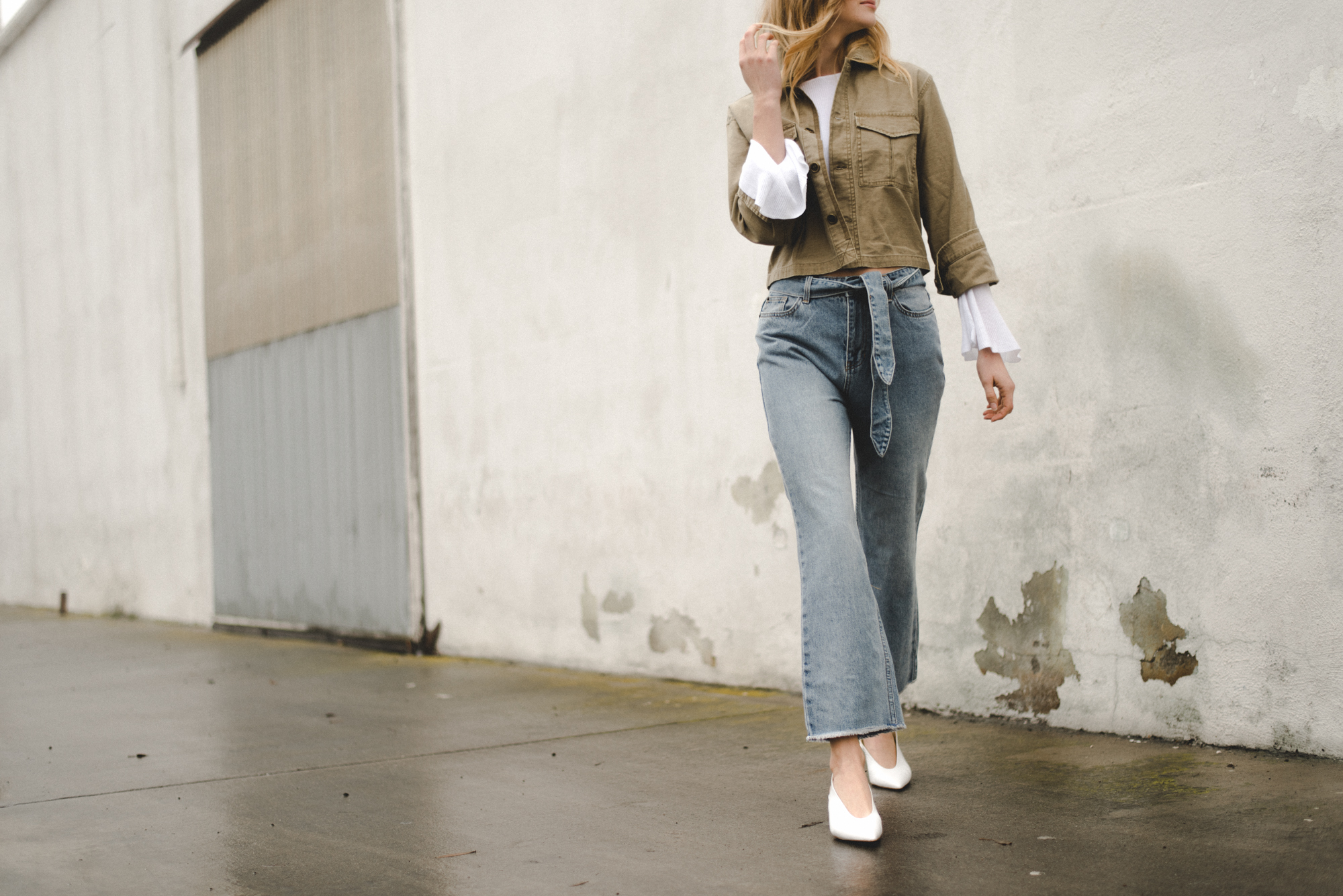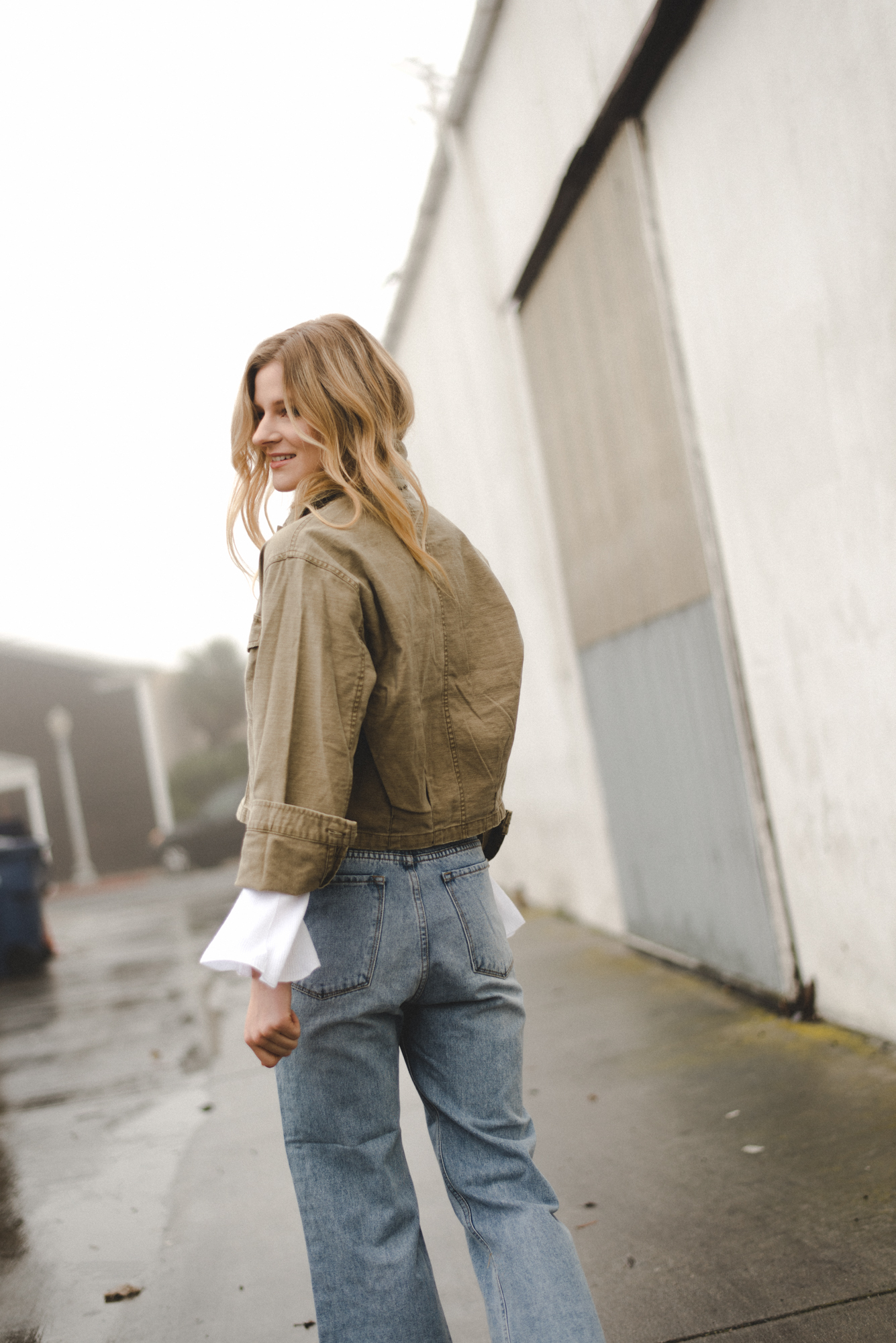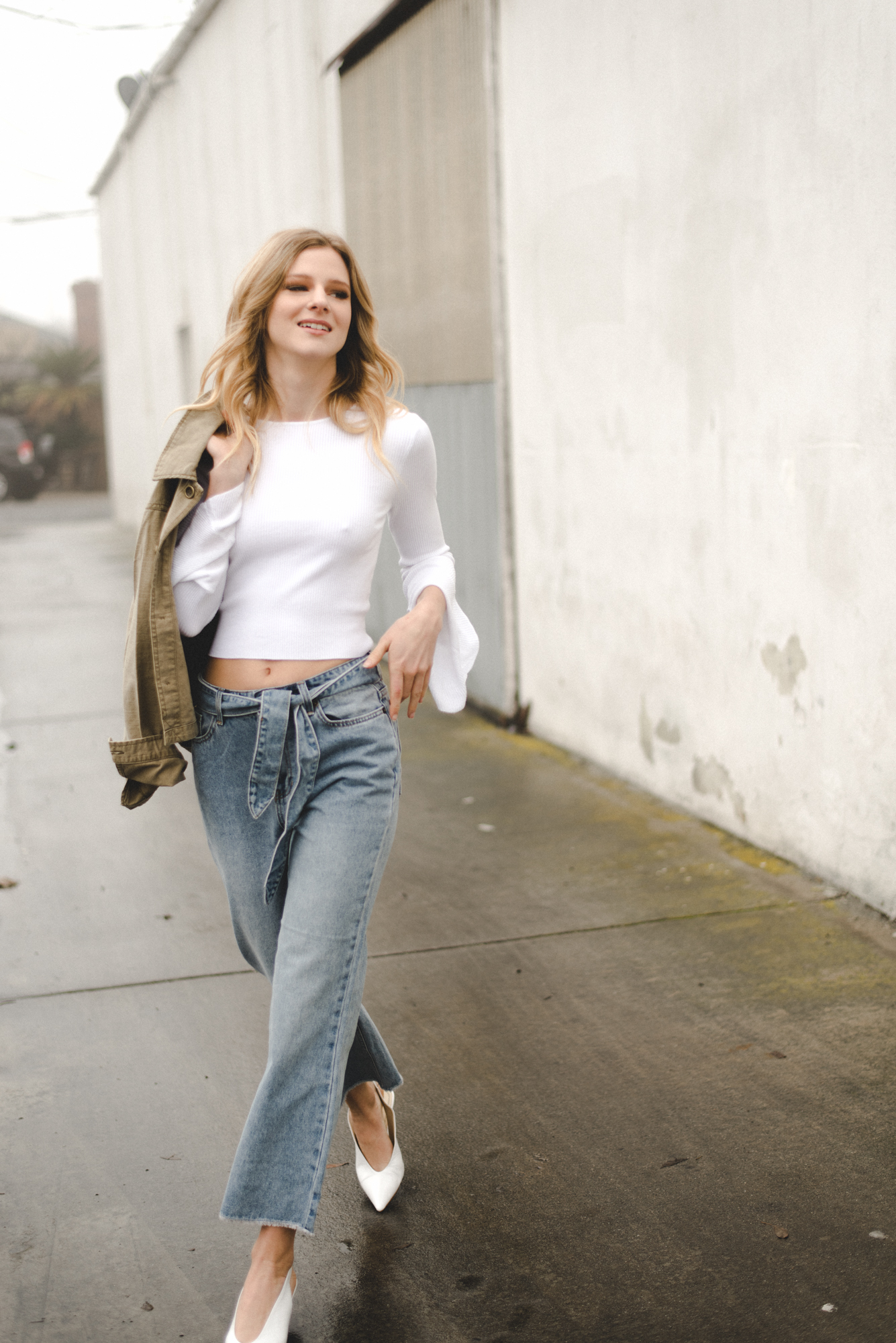 Jacket + Bell Sleeve Top + Tie Waist Jeans all Amuse Society c/o The Shop Laguna
---
Tanks + Tees
---
If you can wear a tee under a slip dress, why not a tank? A flirty feminine tank instantly gets new life in this 90's inspired look.
STYLIST TIP: If you're going for a throw back vibe of any decade, you want to style some modern details and or accessories into your looks so it doesn't look dated. But a fresh take on the decade de jour.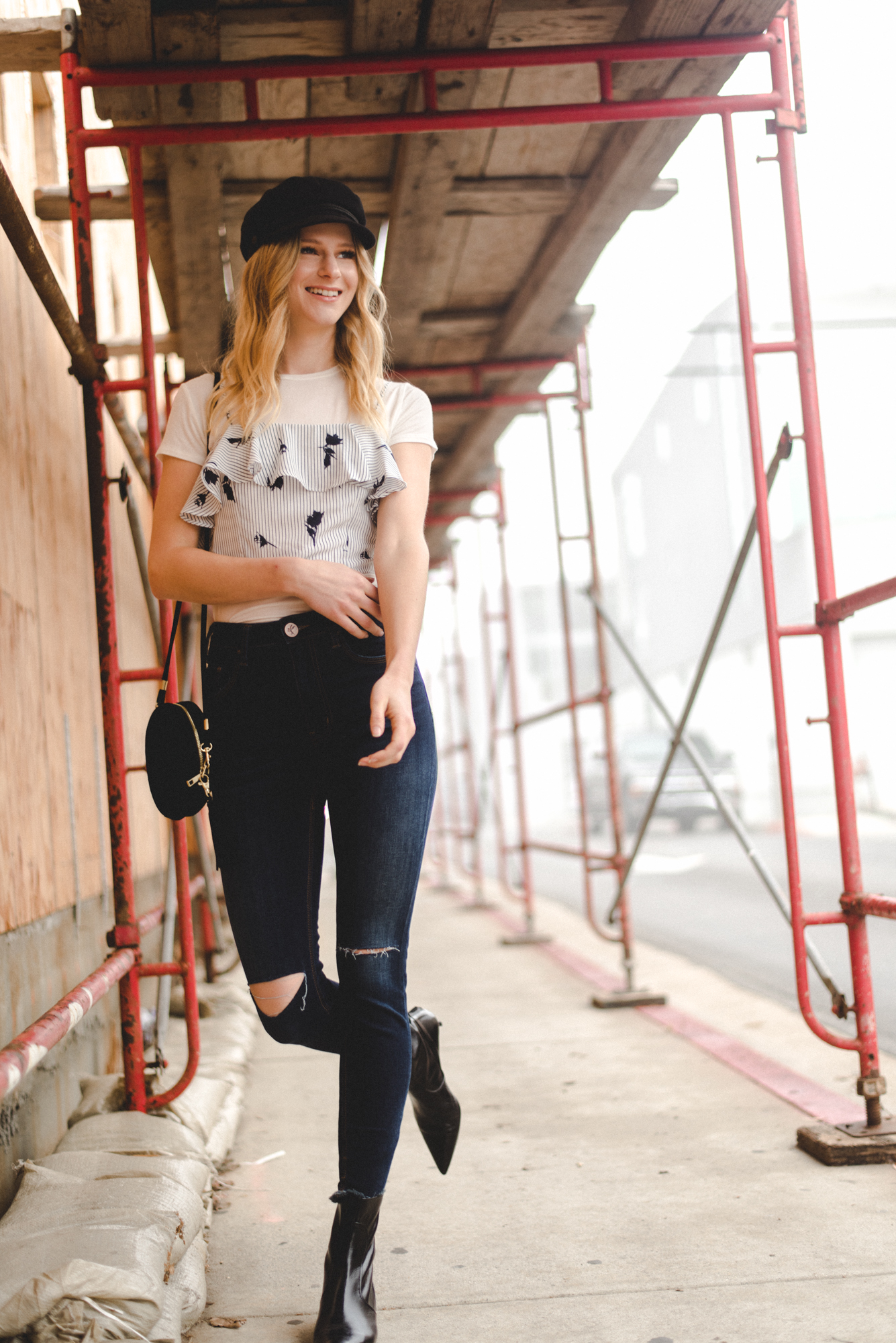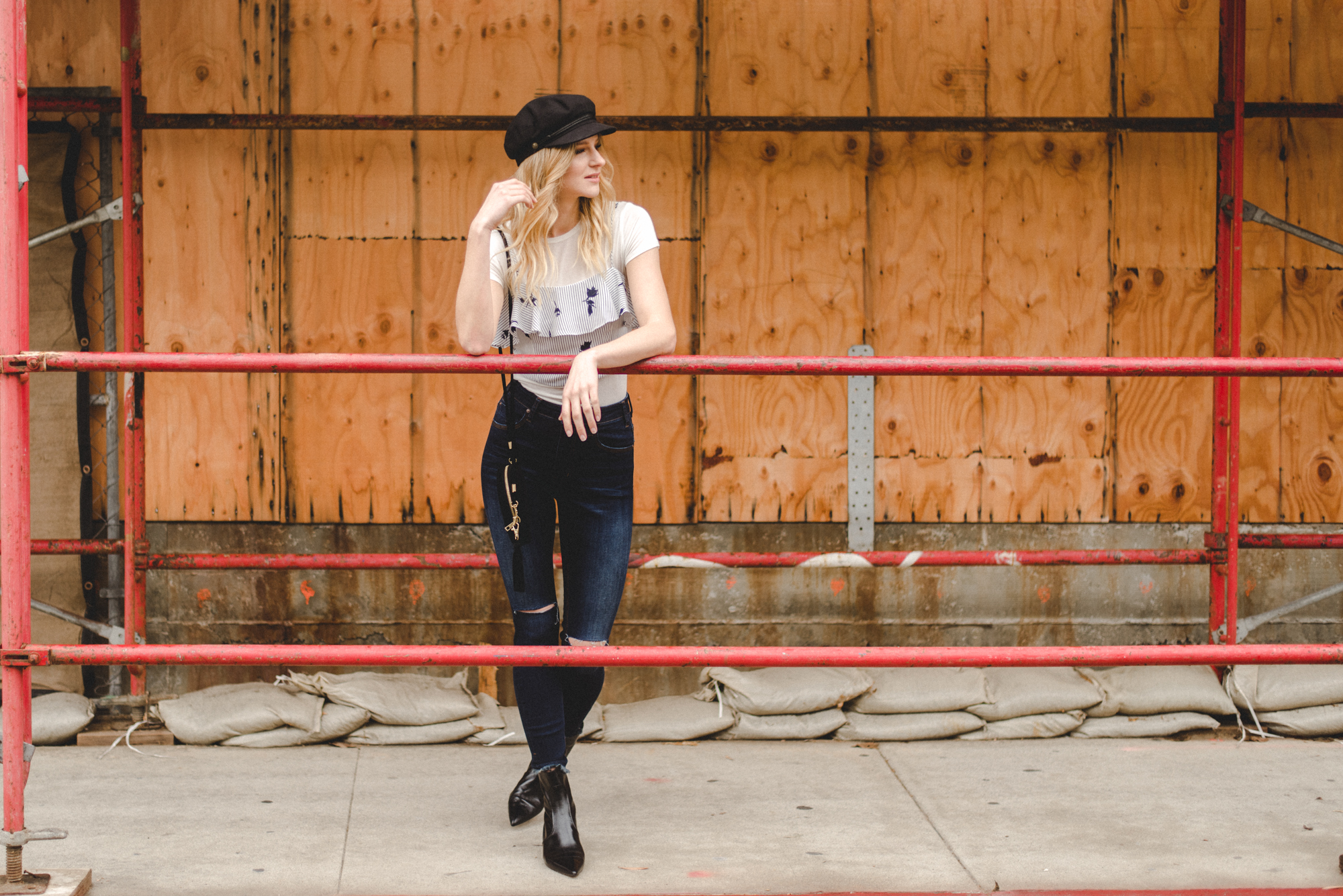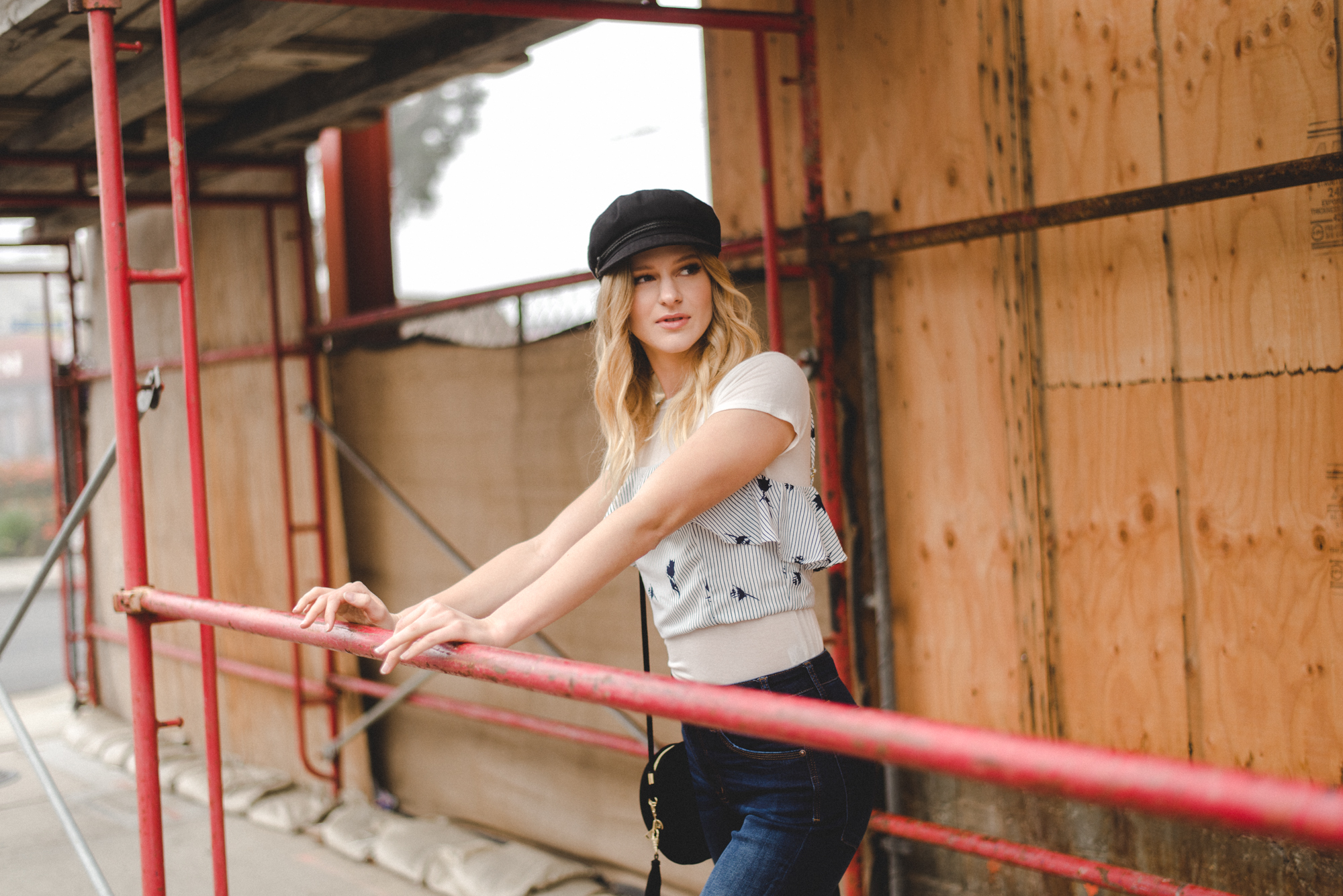 Top: Mod Godess// Tee: Michael Stars// Jeans: One Teaspoon all c/o Stevie Sister
---
Dots + Stripes
---
Mixing and matching textures on prints gives an outfit an added layer of dimension and style. Texture is a style element implemented and beautifully executed by fashion lovers. This is the one element that gets over looked. We love how the sheer top with French dot details and statement sleeves pairs with subtle striped overalls.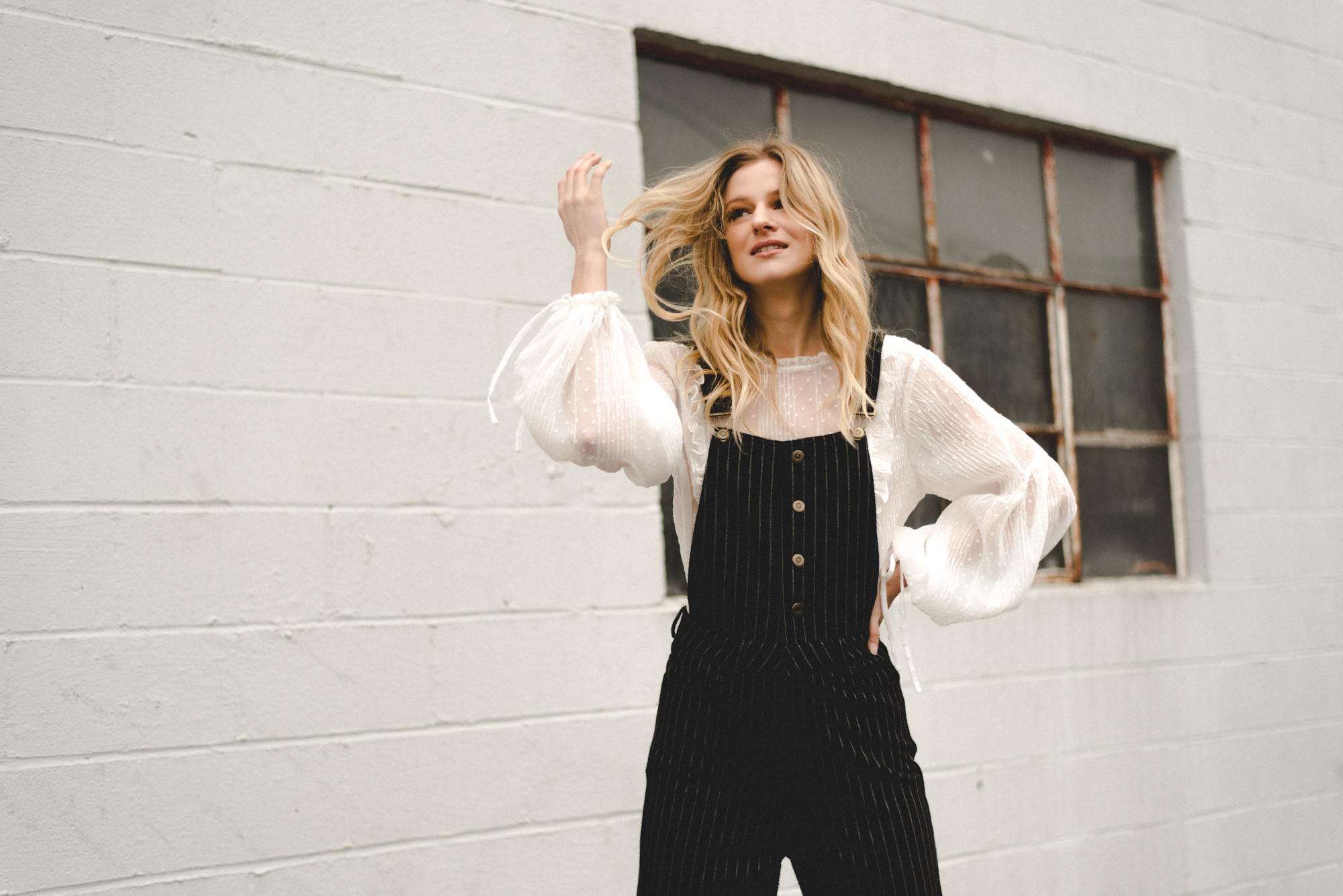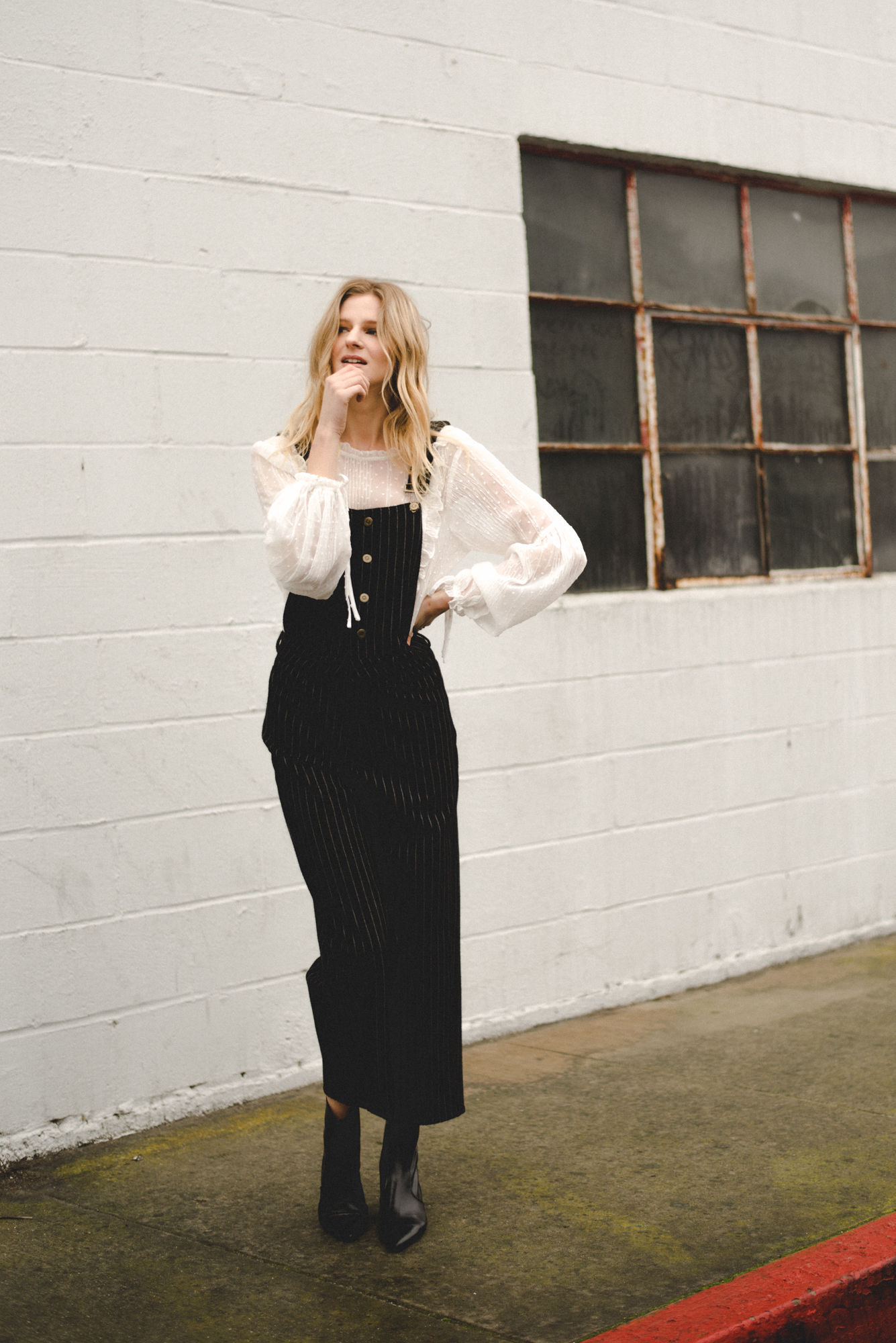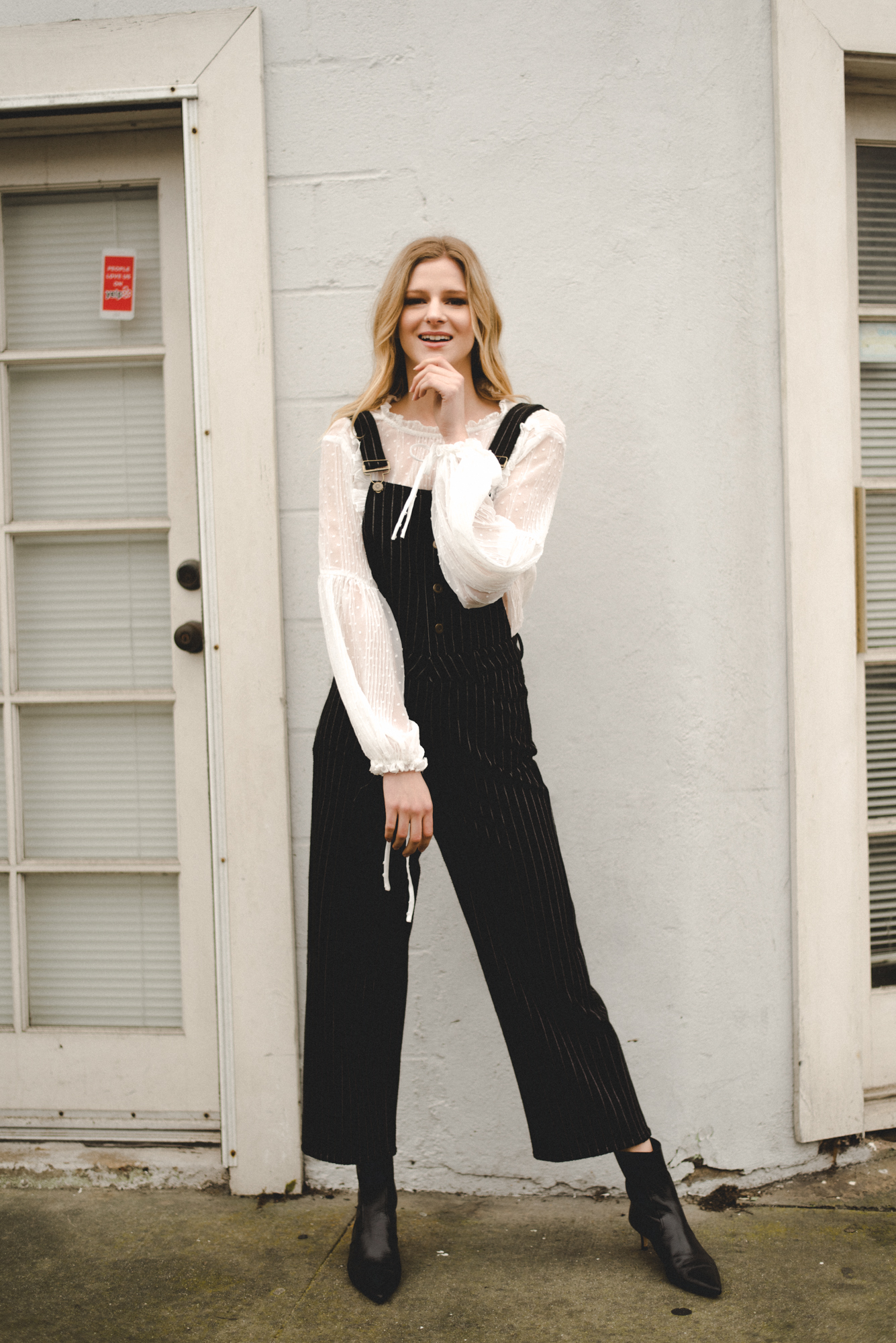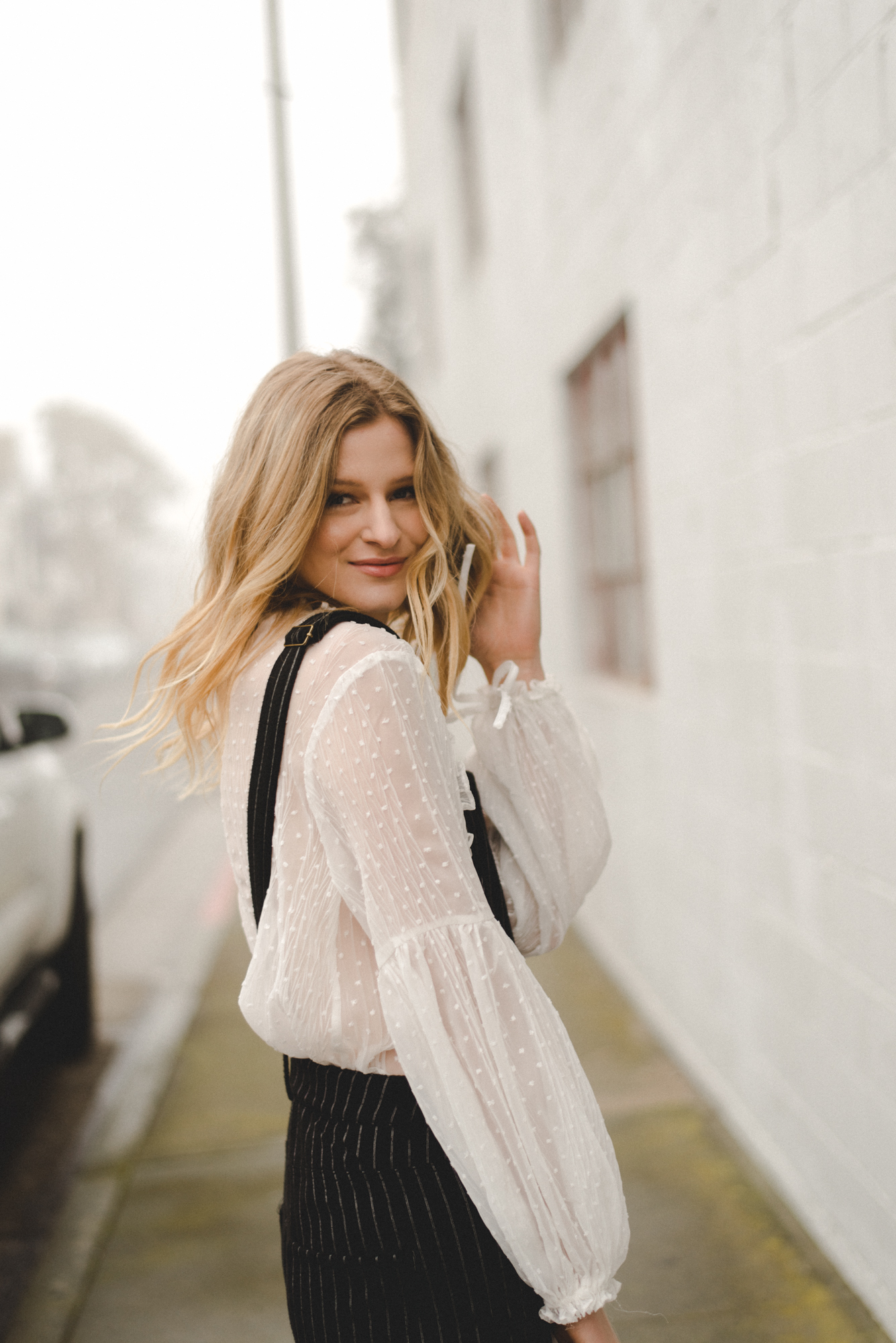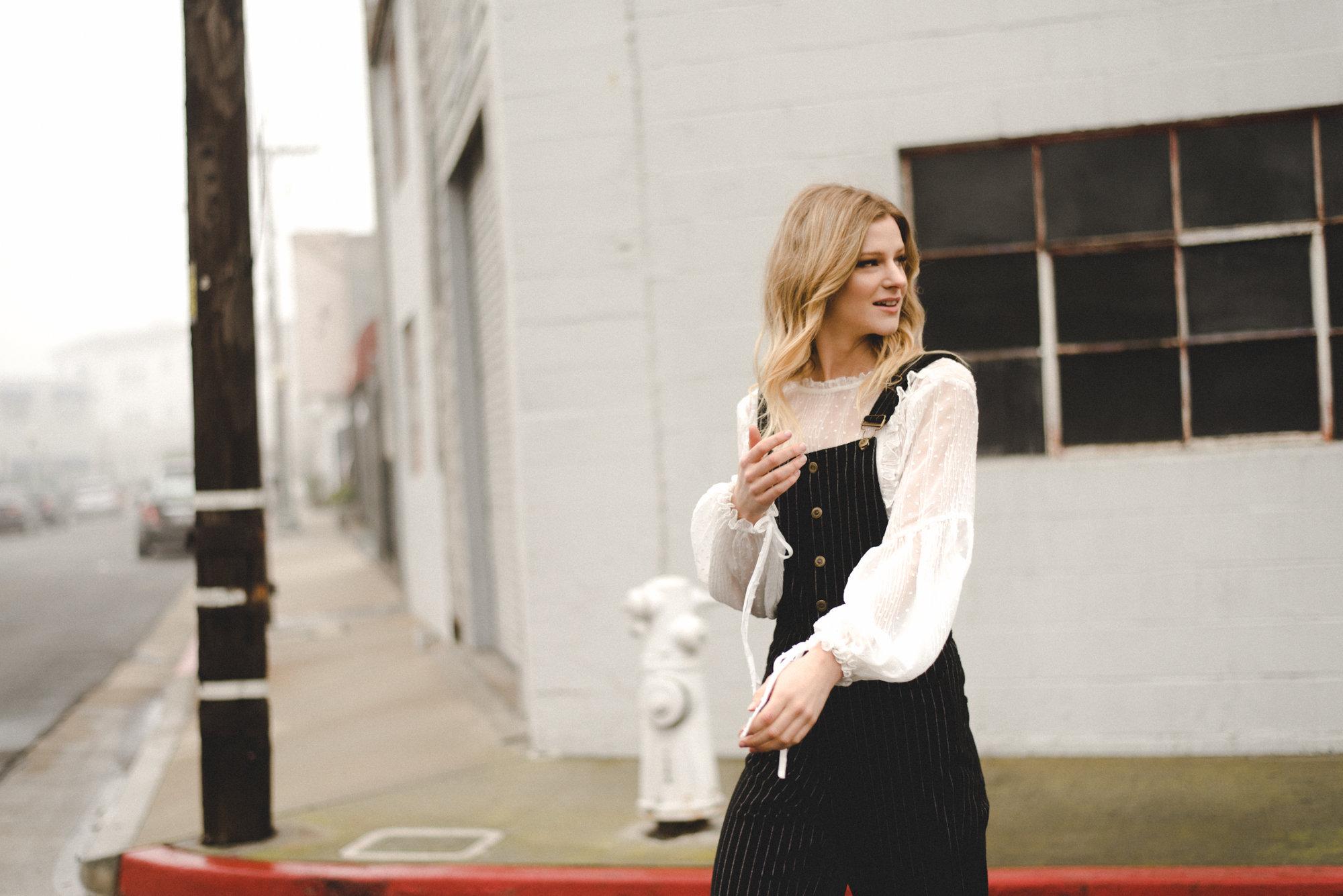 Top + Overalls: CALIStyle by Resurrection c/o Resurrection
---
Edgy + Feminine
---
Opposites attract when it comes to mixing and matching feminine details like a ruffle statement sleeve, with edgy details like a studded, floral moto jacket.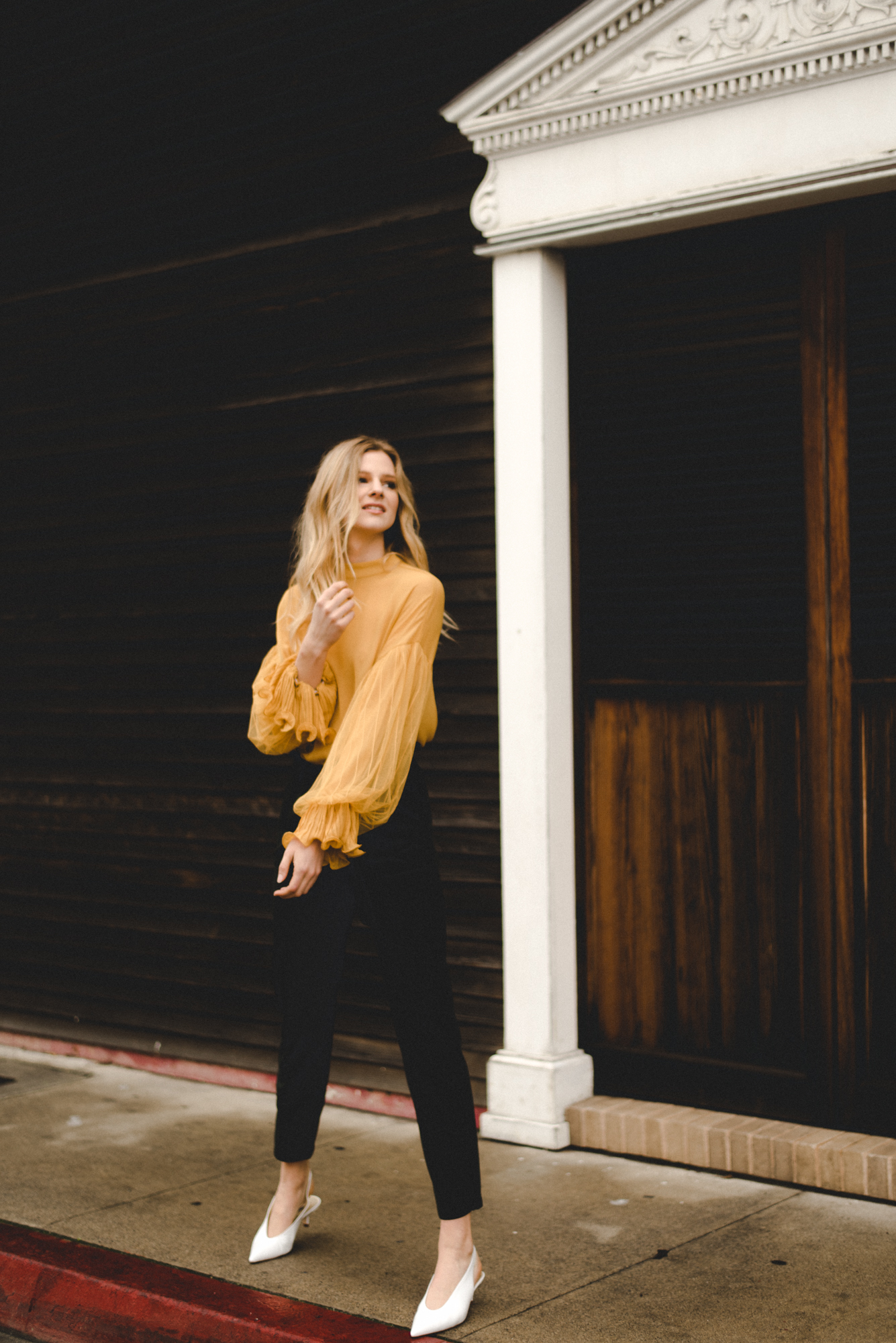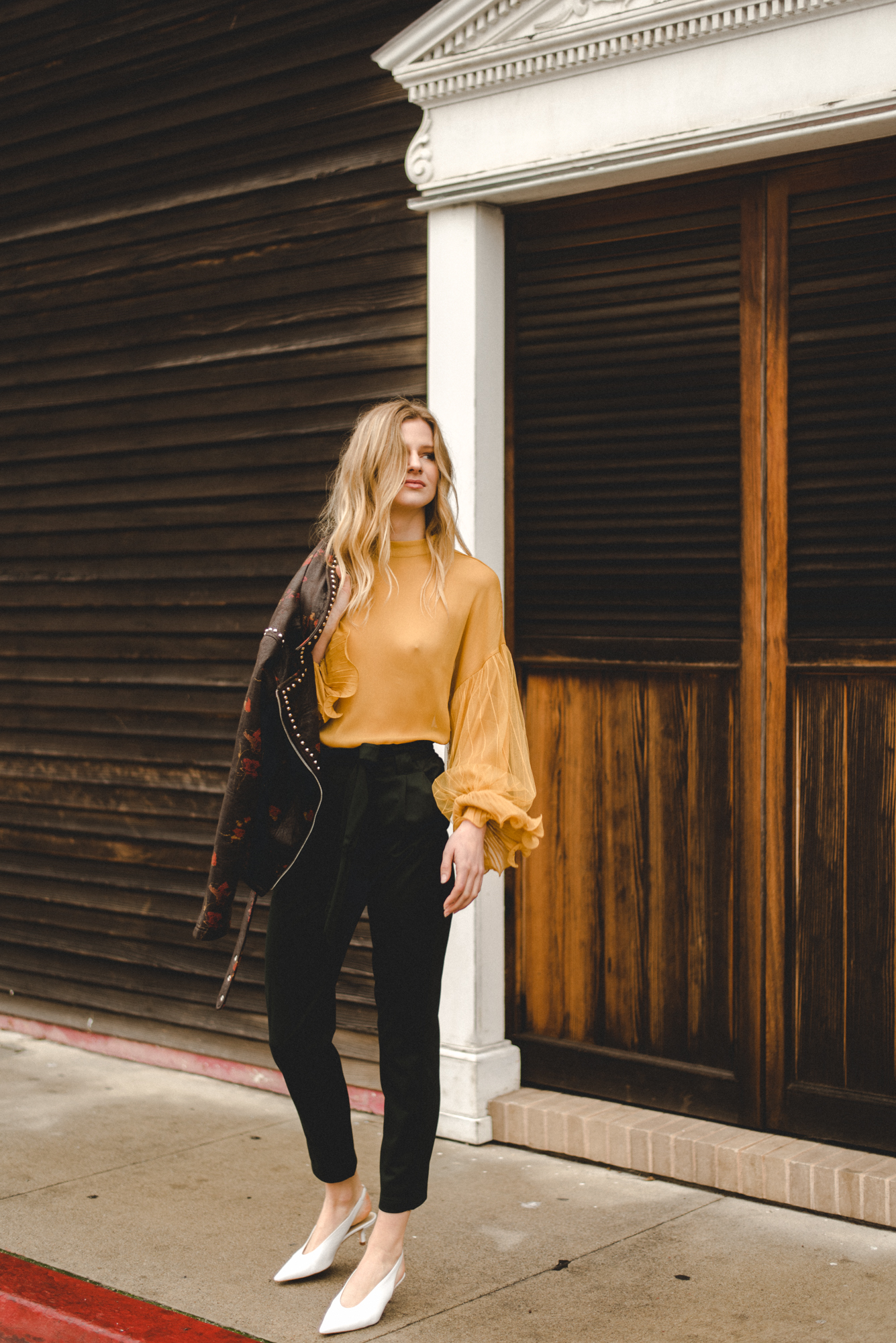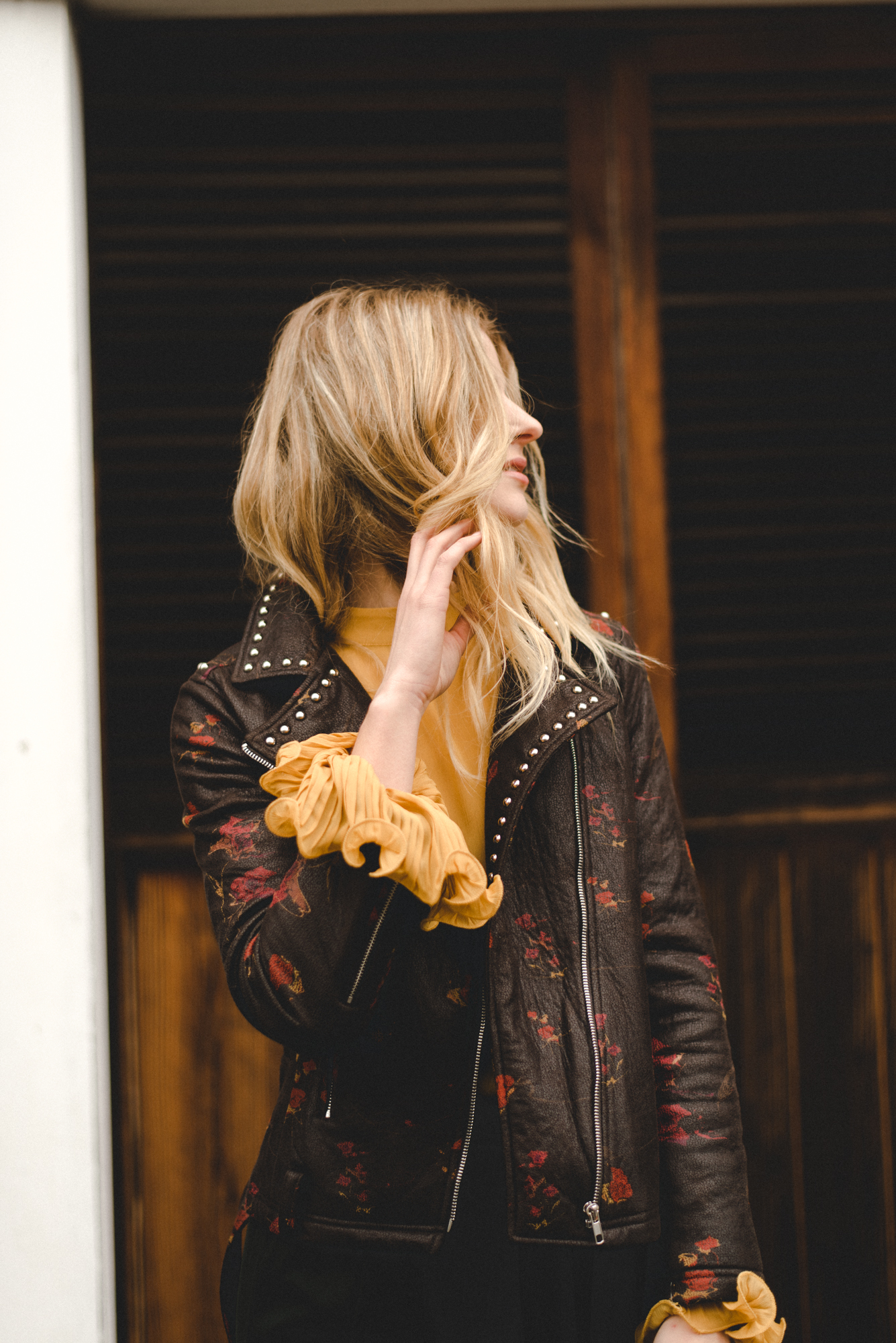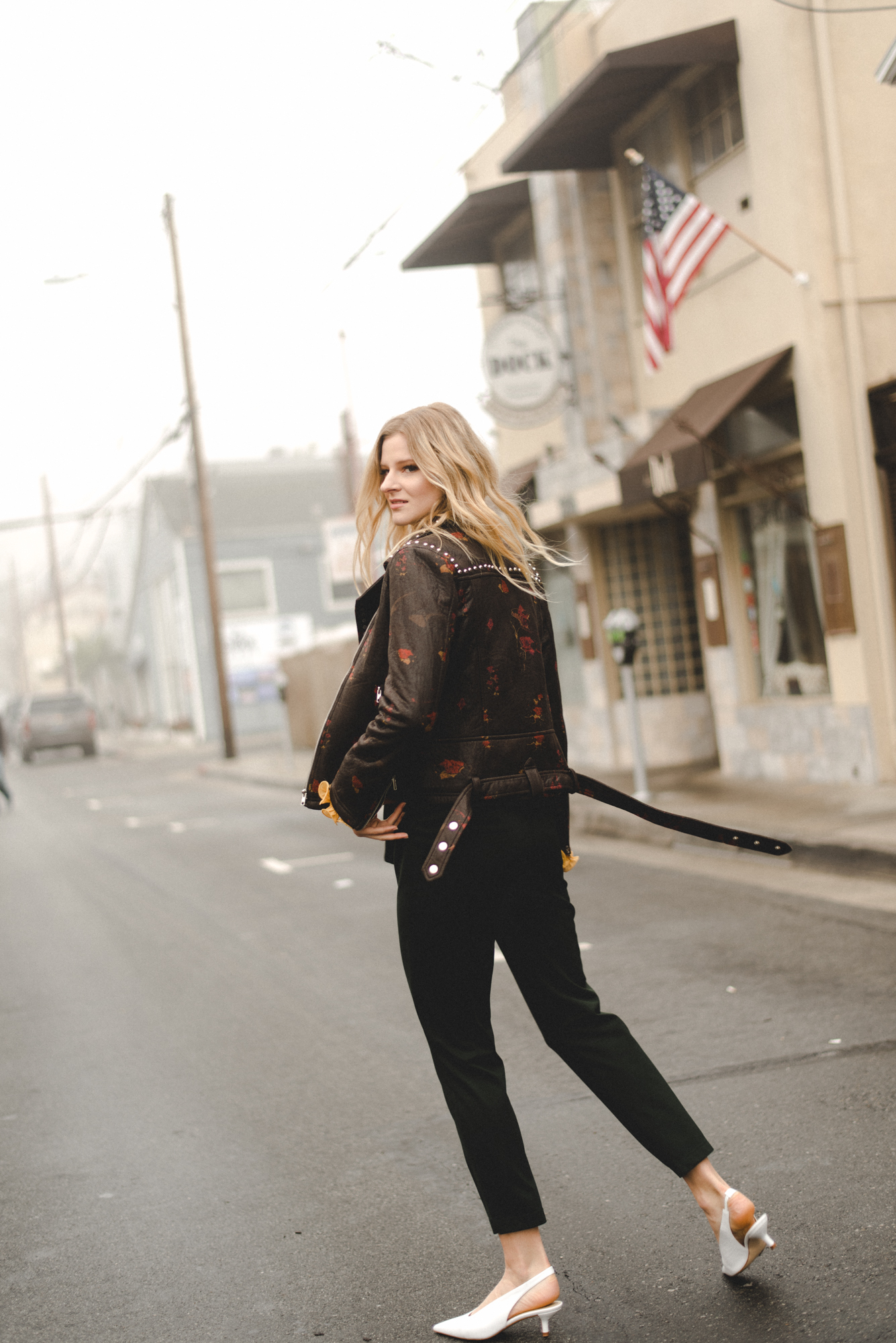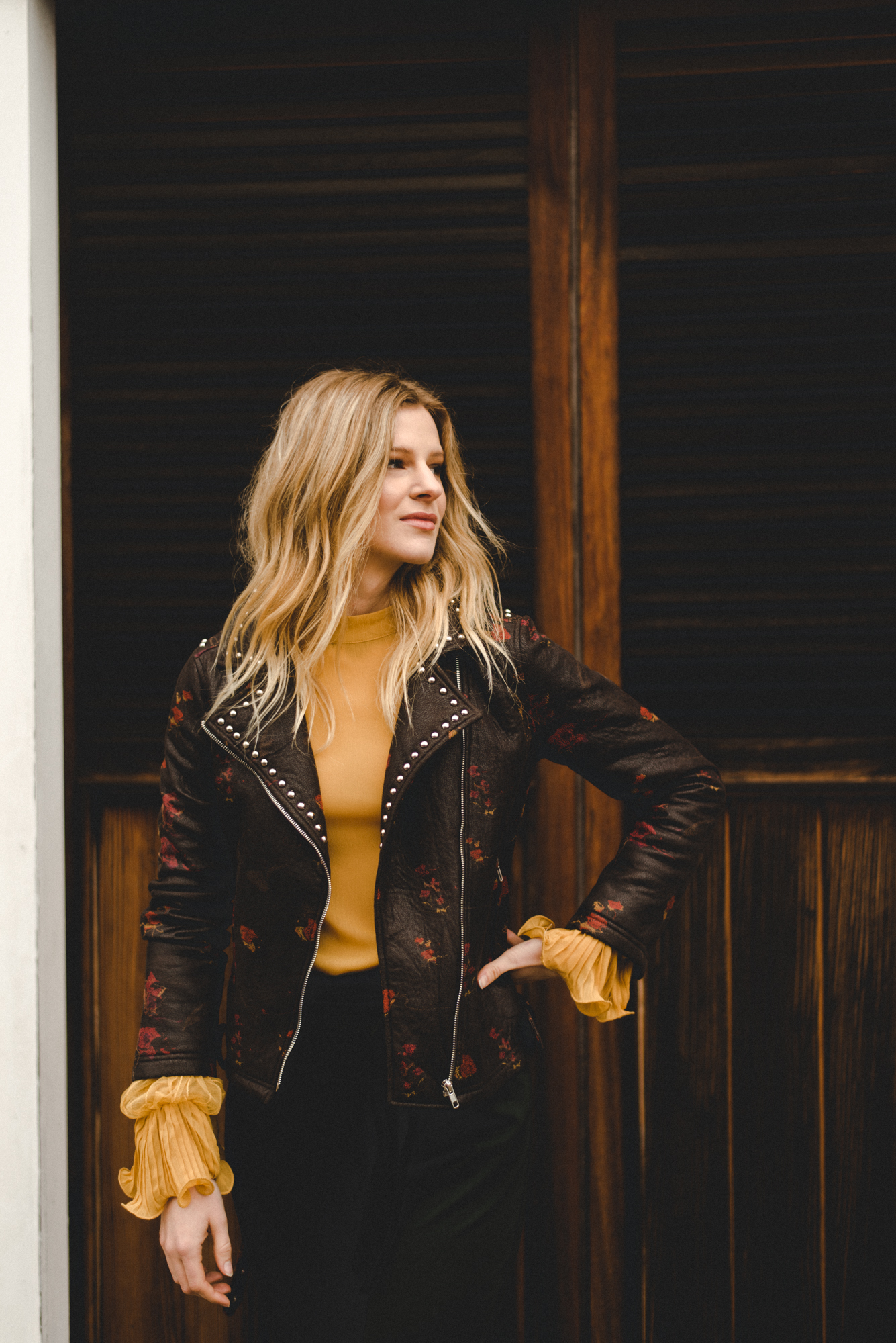 Top + Pants: CALIStyle by Resurrection// Jacket: Sage the Label c/o Resurrection
---
Modern + Flirty
---
Have a flirty little dress you want to add a little edge to (be a bit warmer)? This is the second time I'm mentioning this in the post, but edgy boots and a turtleneck will instantly change up any flirty mini dress.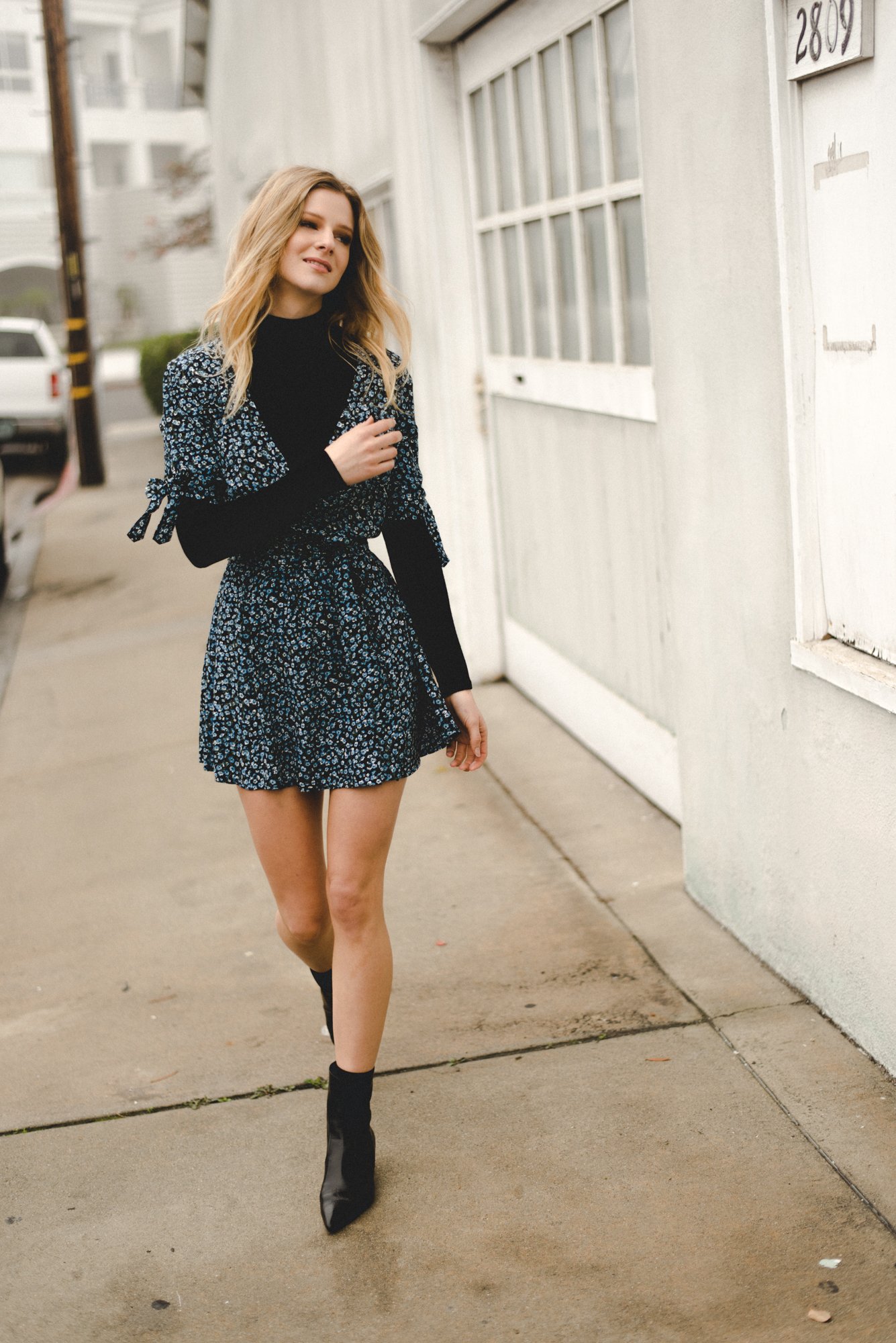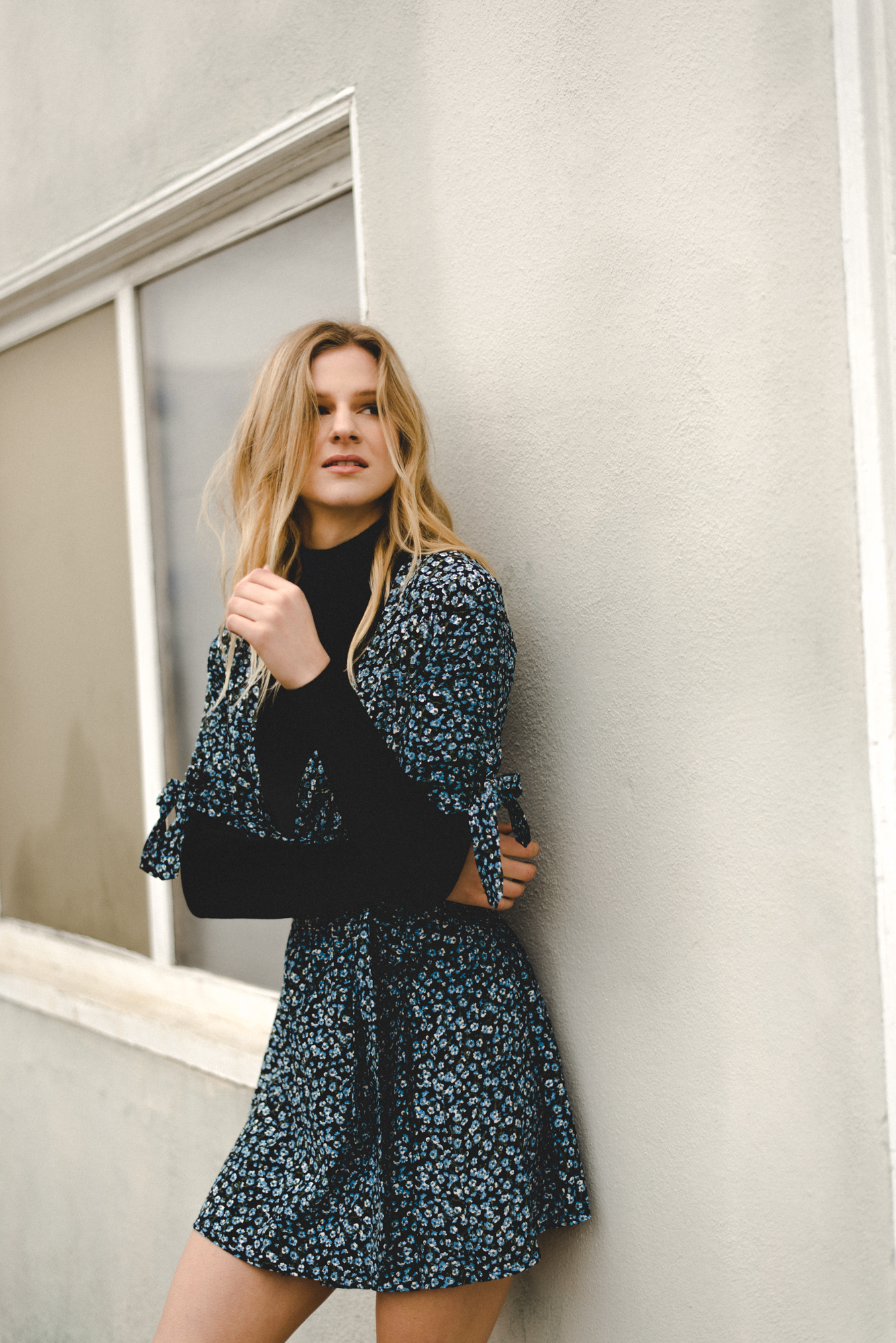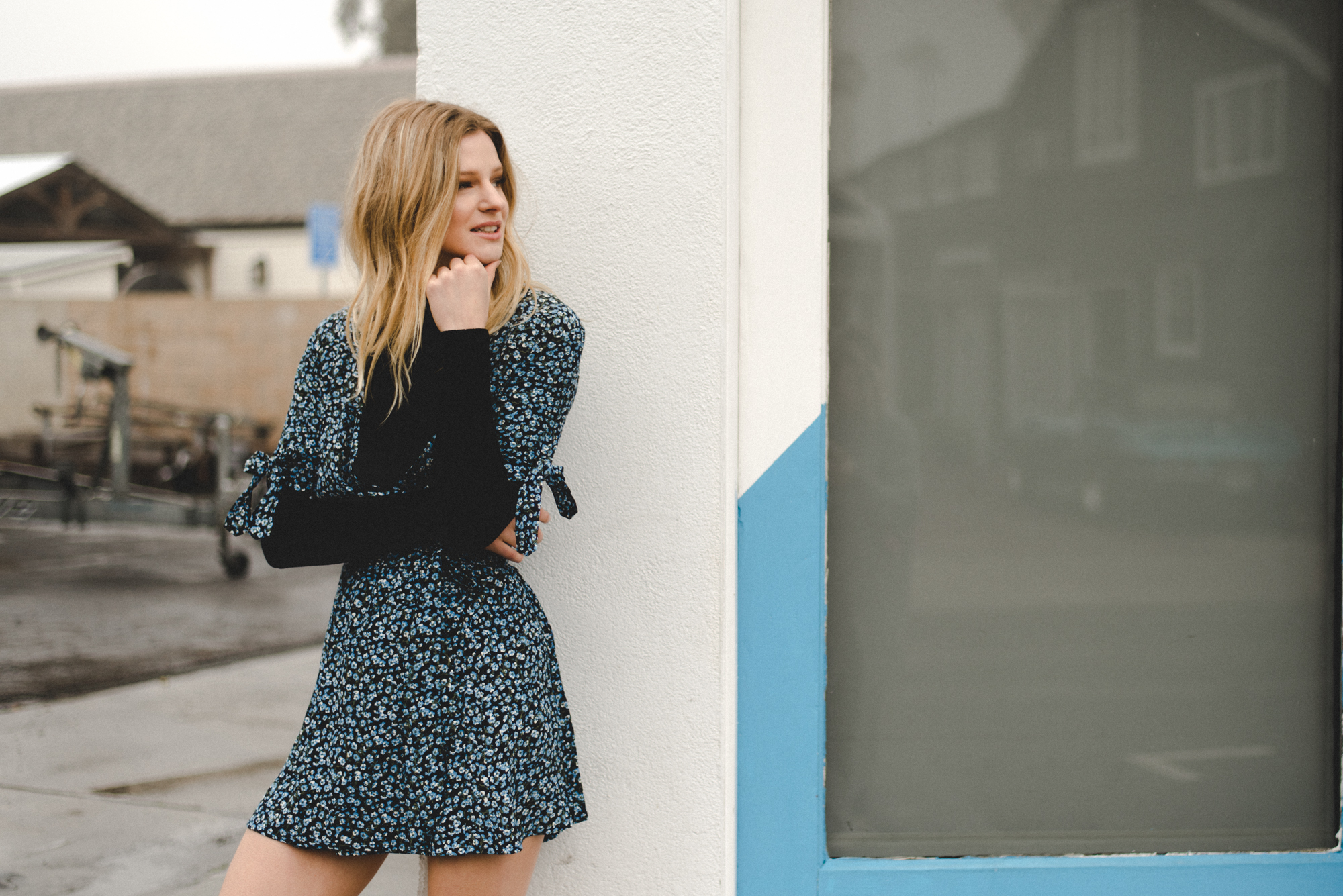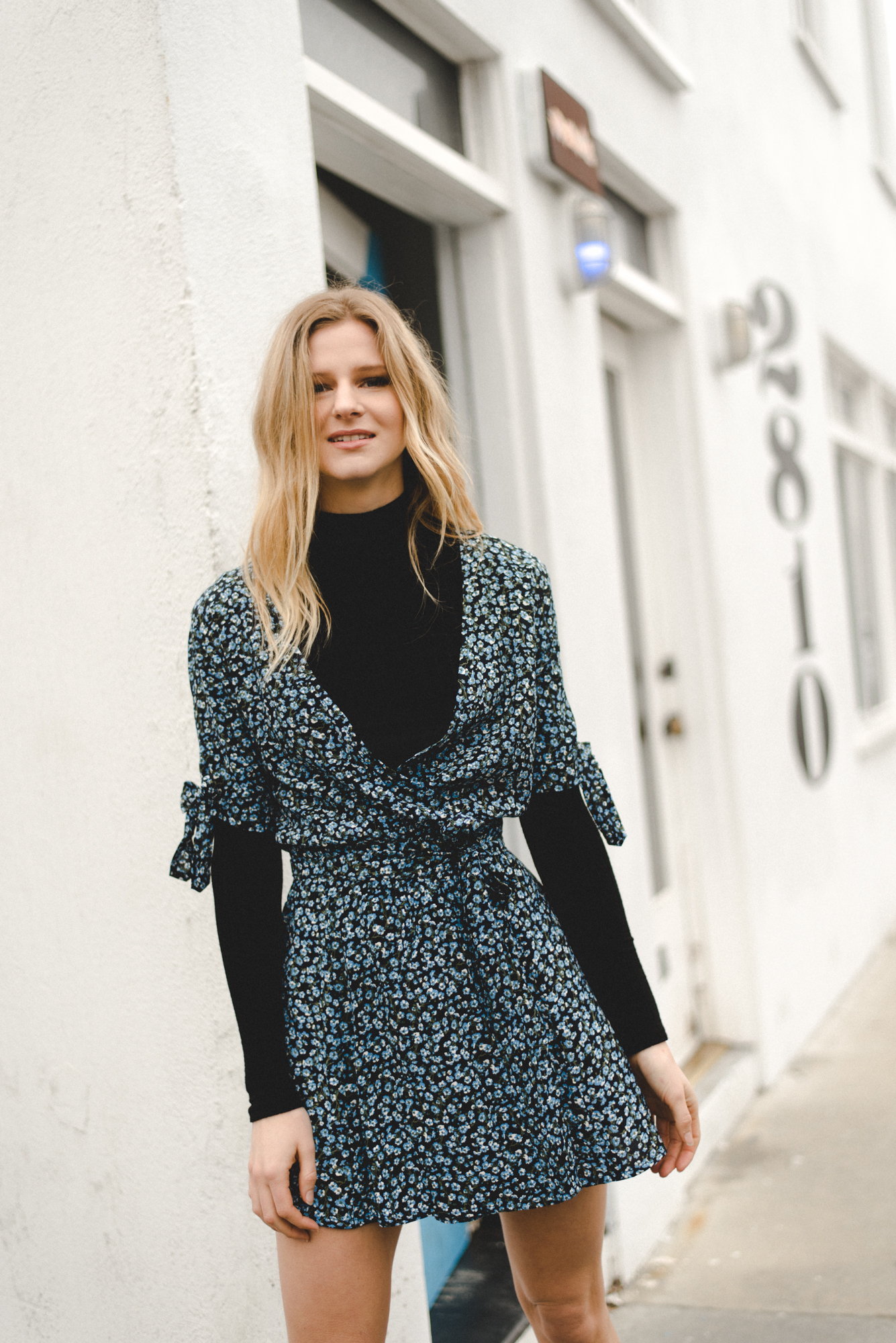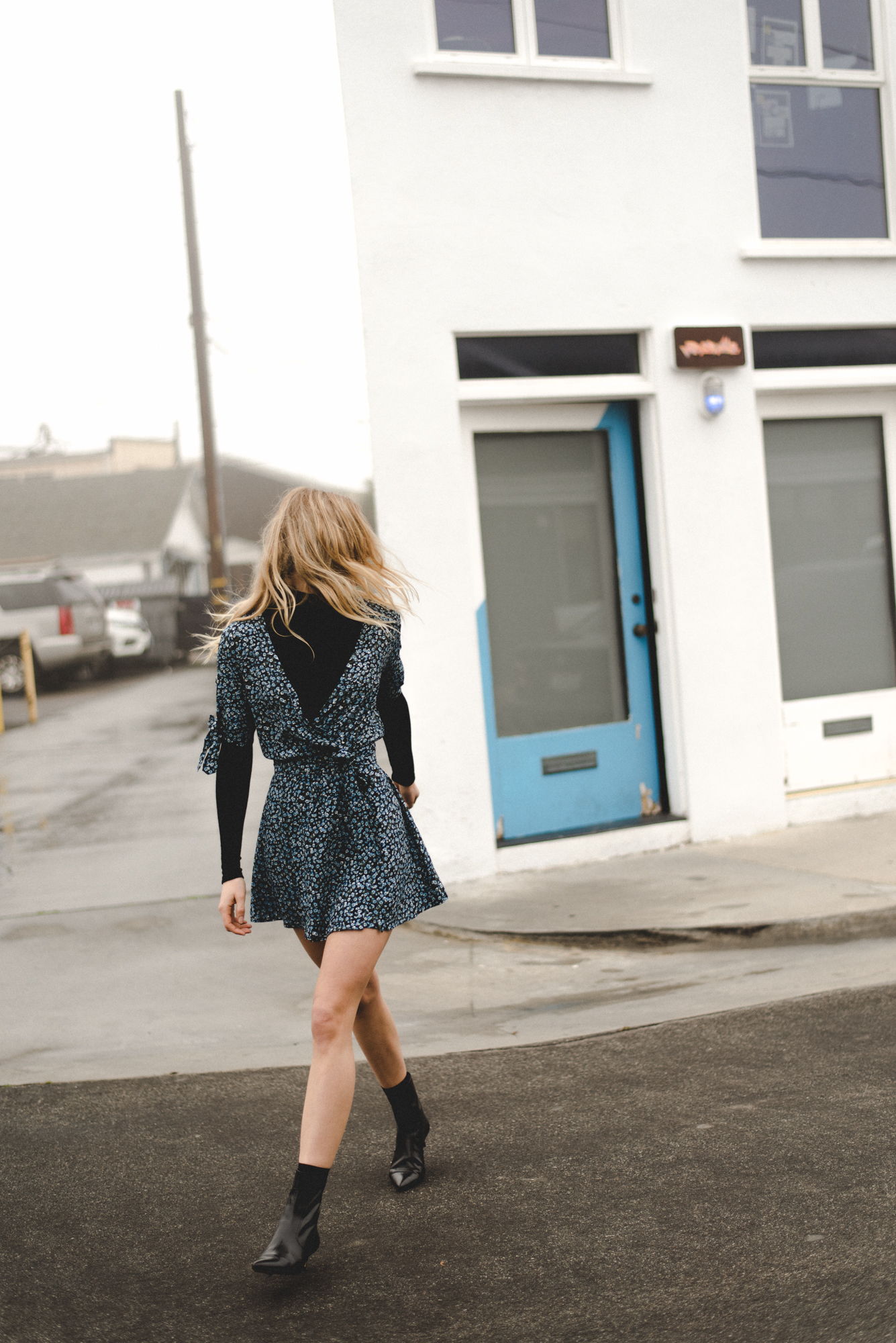 Dress: Faithfull the Brand c/o Resurrection// Turtleneck: Oliveaous c/o Kindred
---
Vintage + Trend
---
A vintage piece can add an instant cool girl vibe to any look. I love pairing graphic/band tees to striped pants, it's become a thing. Add a vintage Levi jacket and the look screams cool.
STYLIST TIP: A denim jacket or a handbag are great starter pieces to a vintage collection. Having some key vintage pieces will always give your look it's own unique personality. If you need some tips on thrifting and vintage shopping, check out one of my most favorite fashion vloggers, Beth Jones!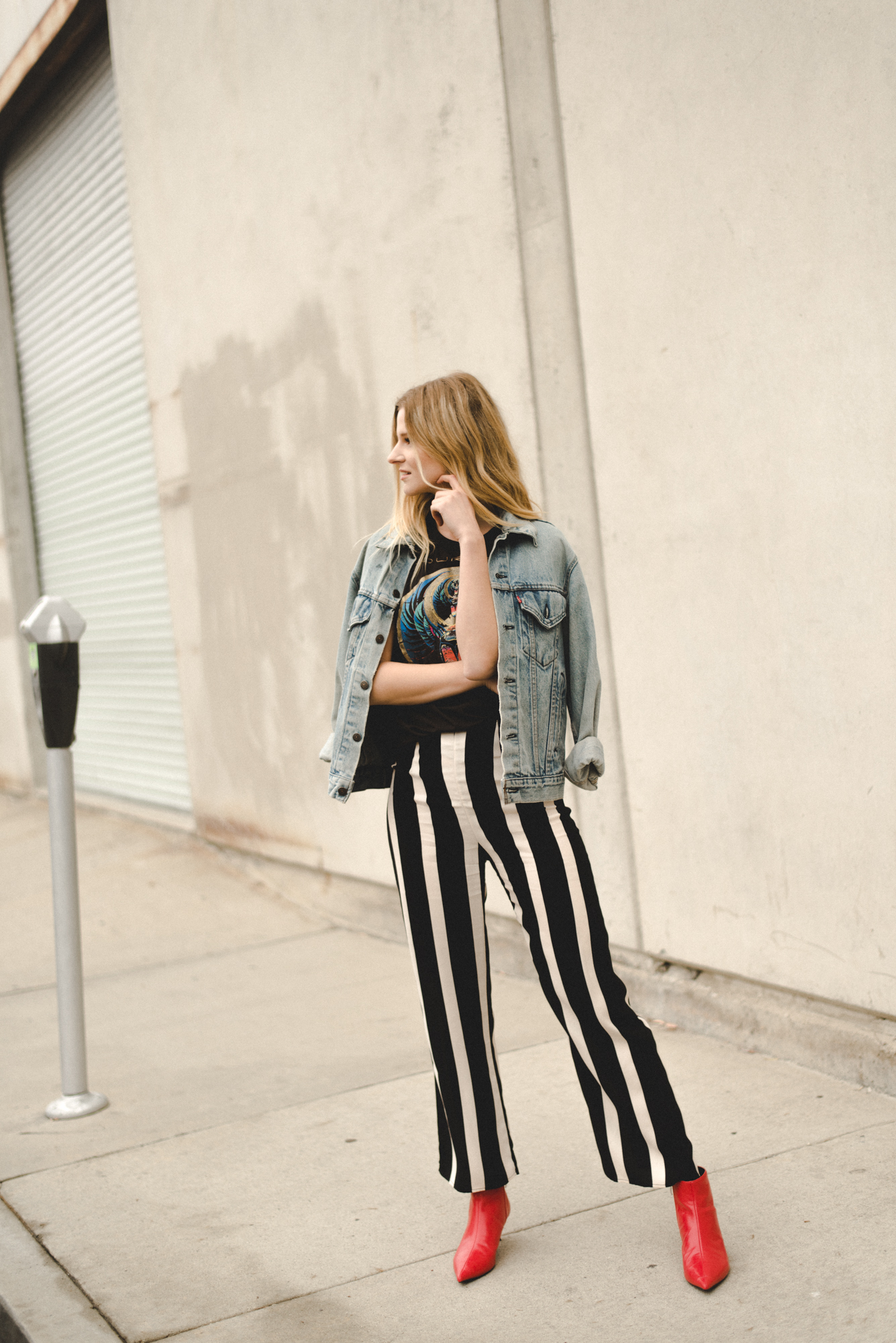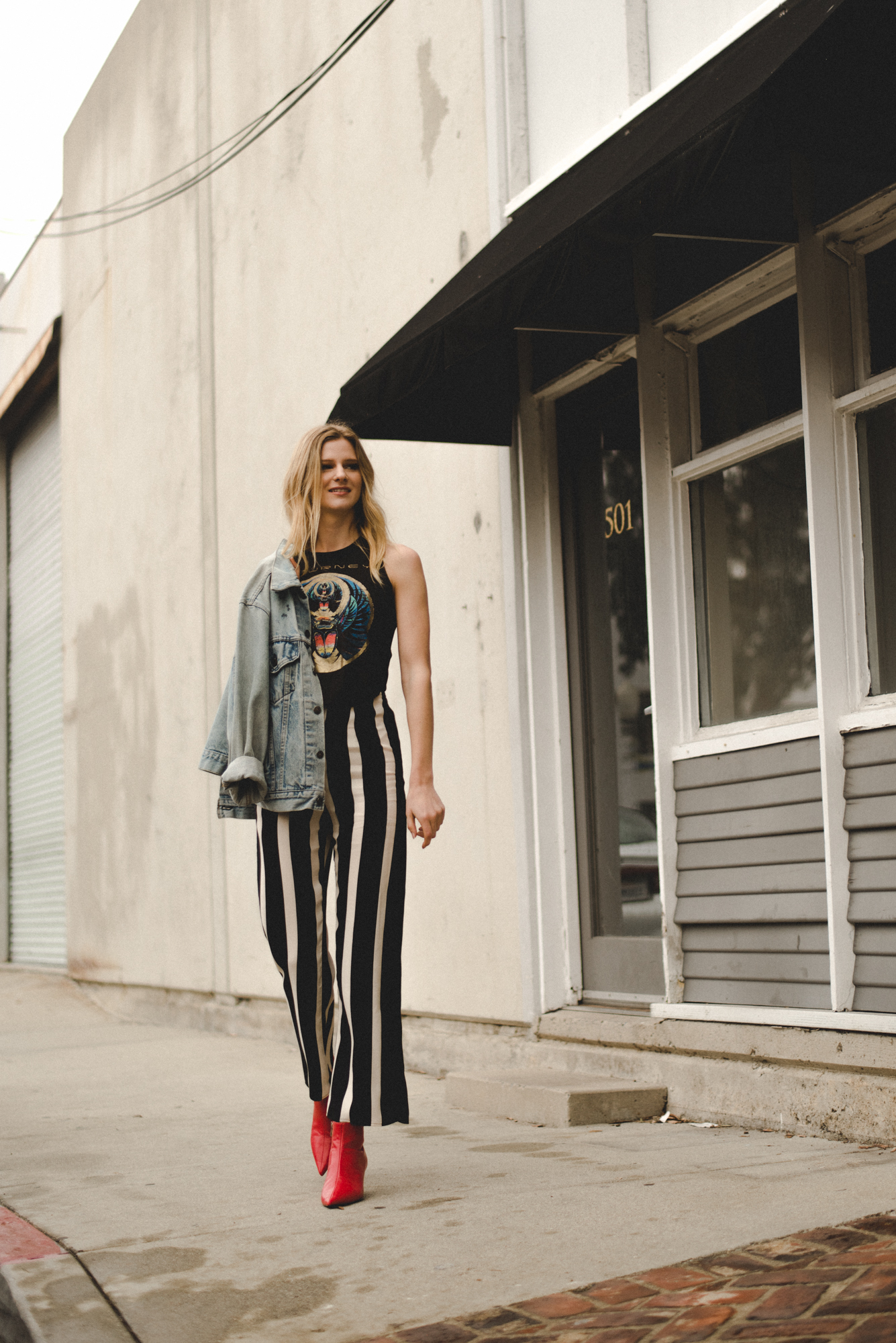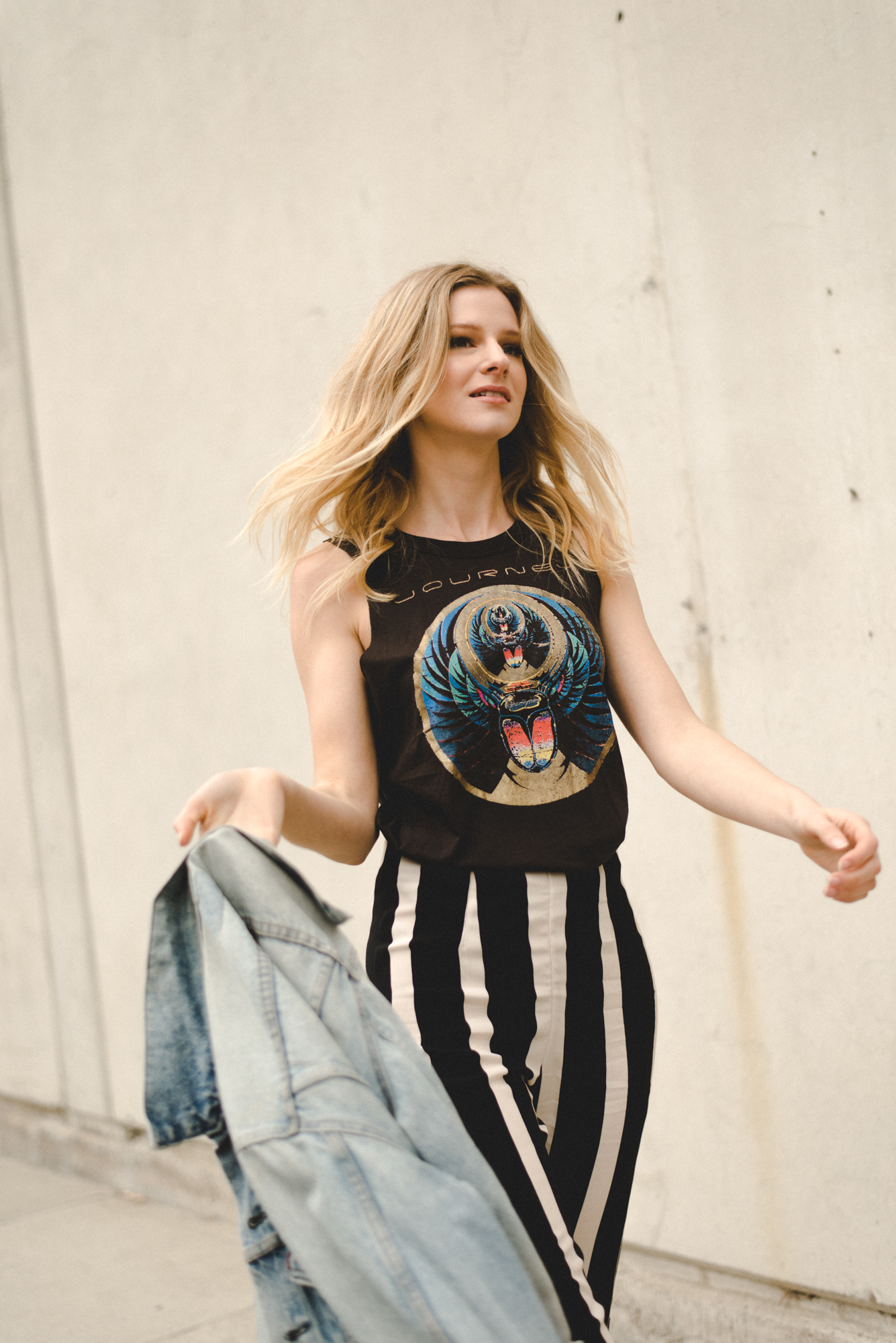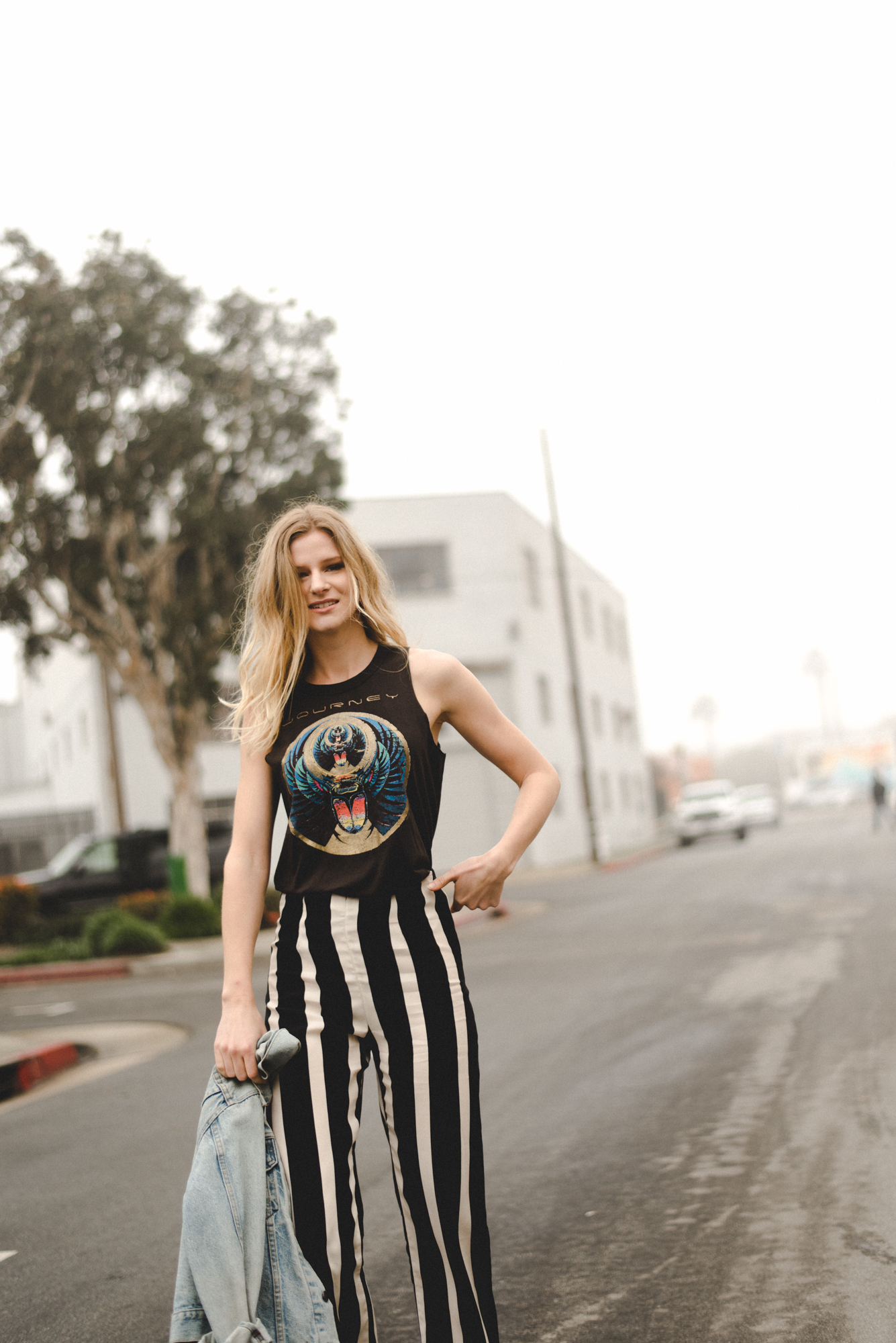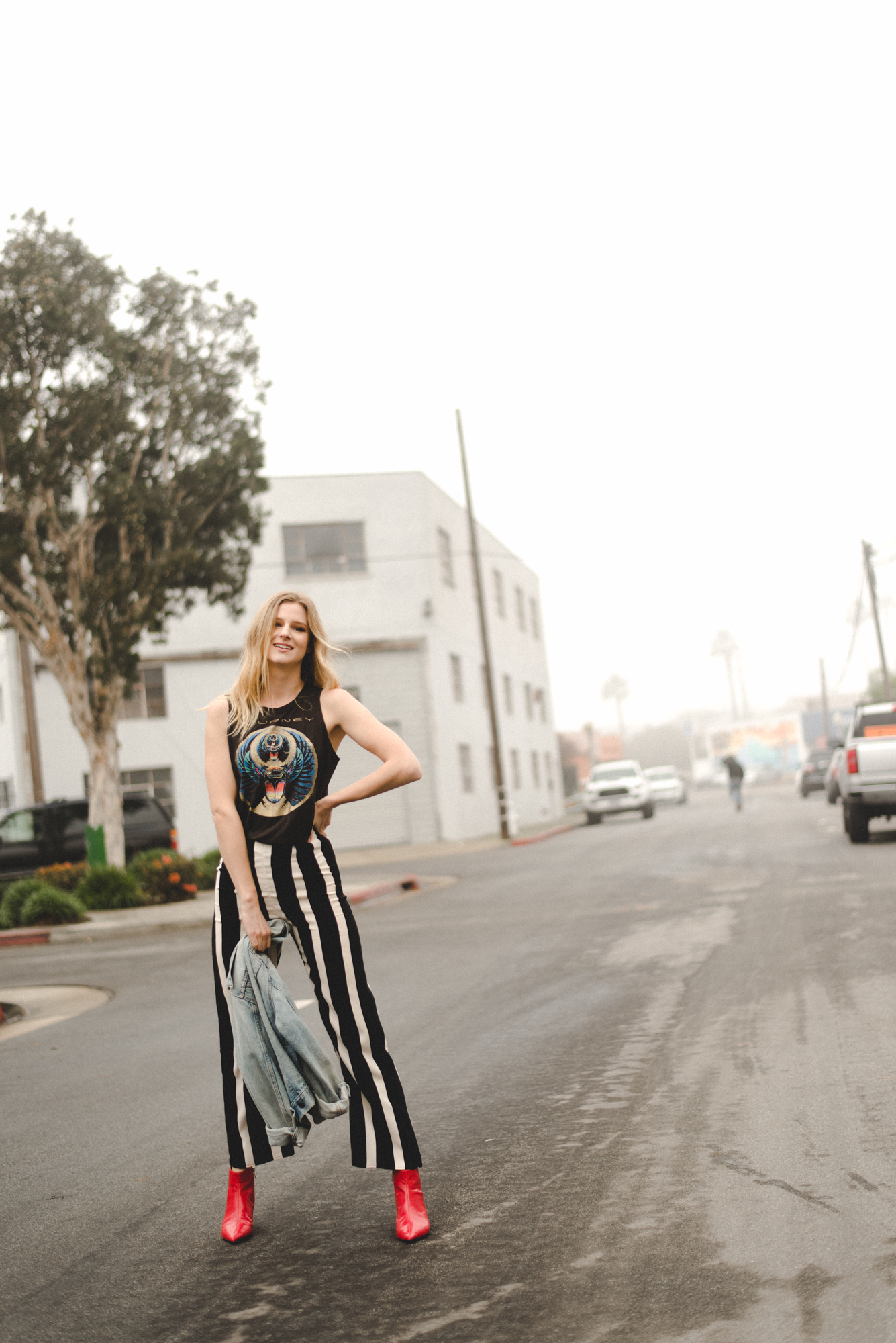 Tee: Chaser Brand// Pants: Flynn Sky c/o Stevie Sister// Denim Jacket: Vintage Levi's// Booties: Dolce Vita c/o Prism
CREDITS
Model: Lea Theres
HMU: Salty Blonde Cut Co.
Makeup: Lauren Marinics (Hendrix)
Hair: Alex Martin
Photography + Styling: Rachael Dickens